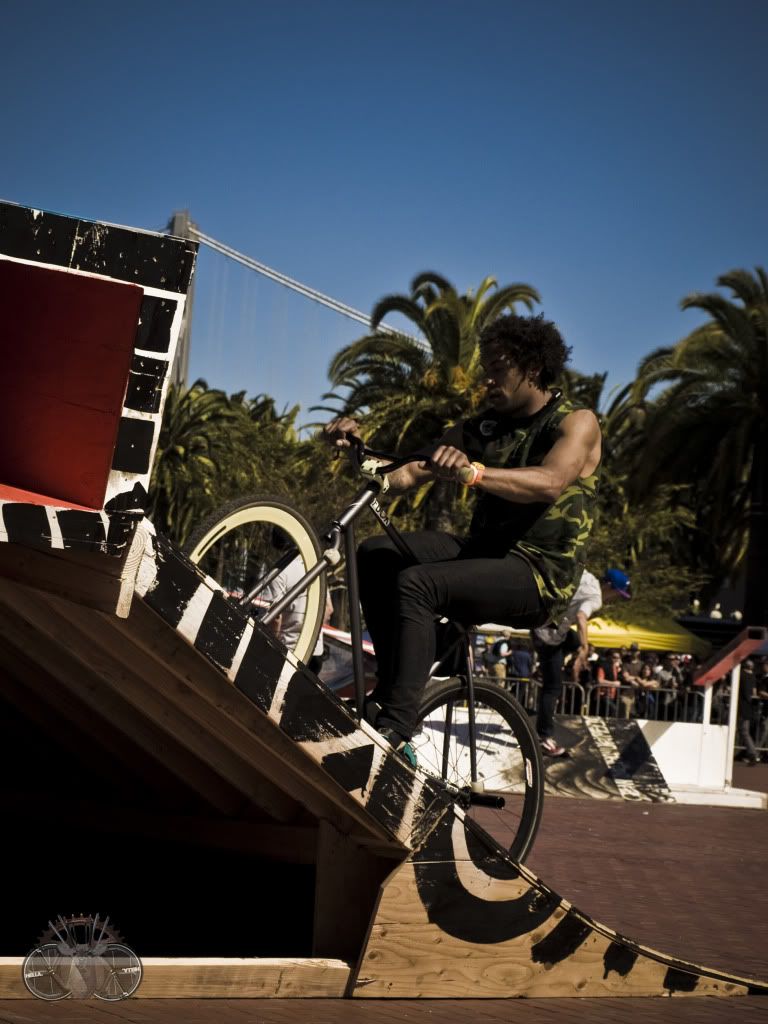 now that i'm finally done getting all my photos out there, i can finally get back to posting other things. i just want to say the redbull event was the biggest thing for fixed gear riding to date. i recently talked to a buddy who asked what i thought about the people who said fixed riding was a fad. i straight up told him "redbull ride & style- it solidified what it's all about".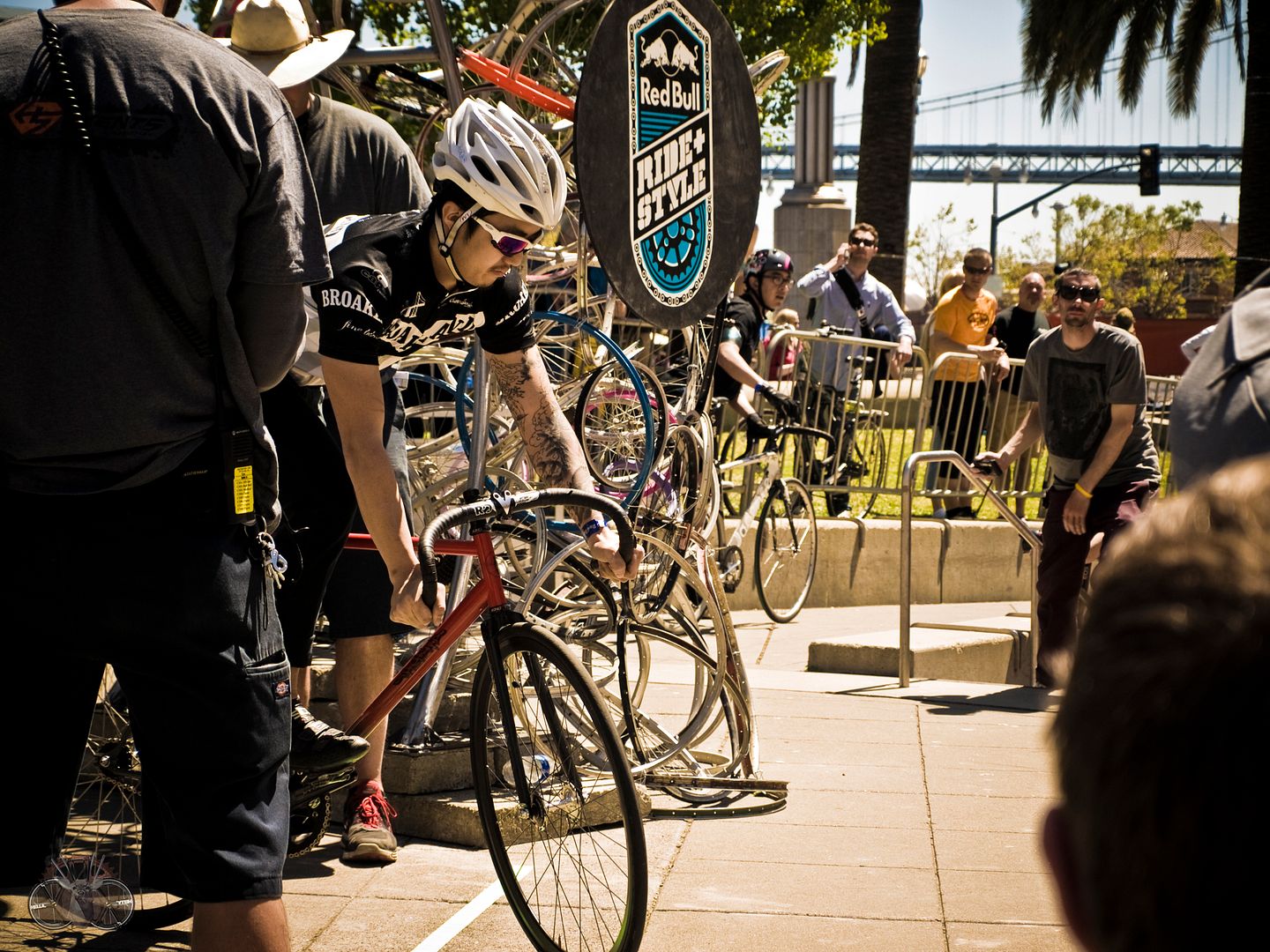 some things need to be worked out however:
1) the track portion needs to be more defined; maybe have it just like touge racing- more about the gap than whos out in front because the track gets a little narrow.
2) wayyyy too easy to get a media pass. i mean it was dope that my buddies got in and such, but wayyyy too easy.
3)10 minute jam heats of fixed freestyle in the heat is torture. 5 minutes in, people were dying for some water.
4) MOAR KEO ANTICS. because... keo is rad as hell.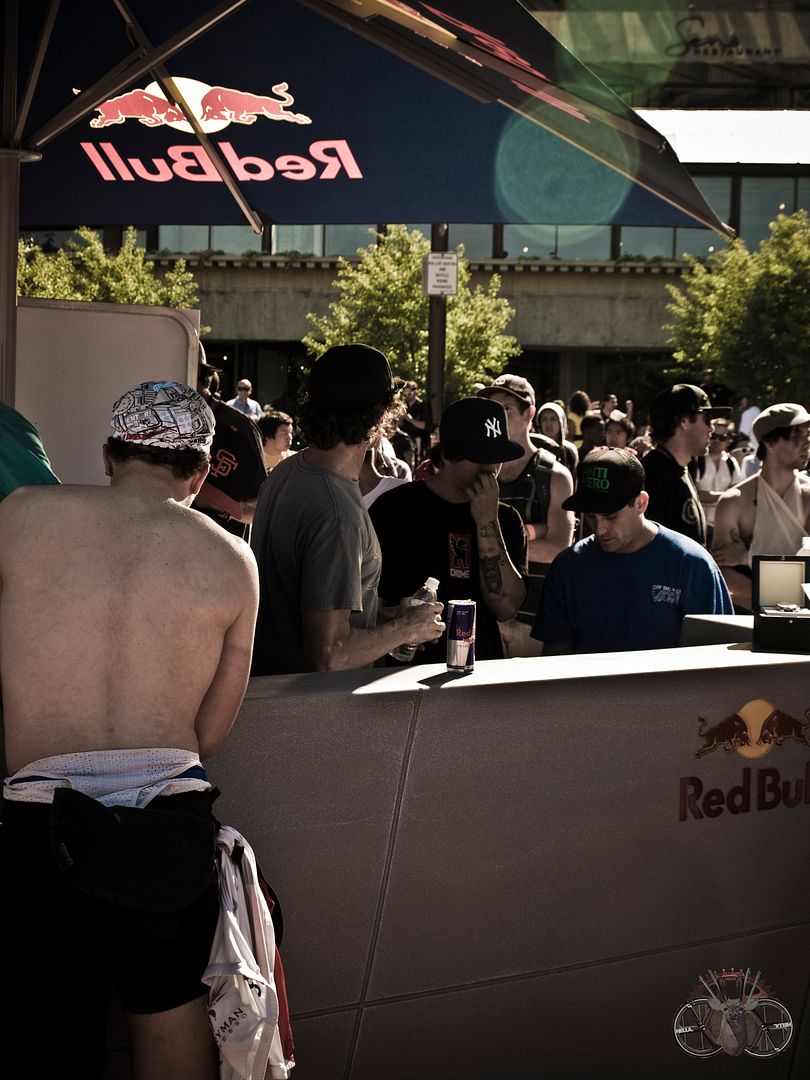 this event is young and it has plenty of time to improve. overall, i couldnt have asked for anything more from it. i'm looking forward to the next one, and seeing you all again!
quick link list:
1)
matt "slumworm" reyes
2)
josh "squeeks" boothby
3)
tyler johnson
4)
jakob santos
5)
miles mathia
6)
joe mckeag
7)
steven jensen
8)
michael chacon
9)
matt montoya
10)
justin "congo" mitchell
11)
anthony "wreckless" combs
12)
gus molina
13)
the DESTROY crew: daniel and kenny
14)
japan part III: kozo
15)
japan part II: nasty
16)
japan part I: 84kick, marco, osaka funny
17)
scott horton, ~@brad, jamil
18)
DJ, tom lamarche, matt spencer
19)
kris fay, nick ramirez, wonka
20)
racers
21)
bikes
22)
dudes
23)
randoms
*by the way, on the drive home it occured to me that i could have gotten my macaframa dvd signed my bost of the cast and crew. i'm still kicking myself over it*
jmik