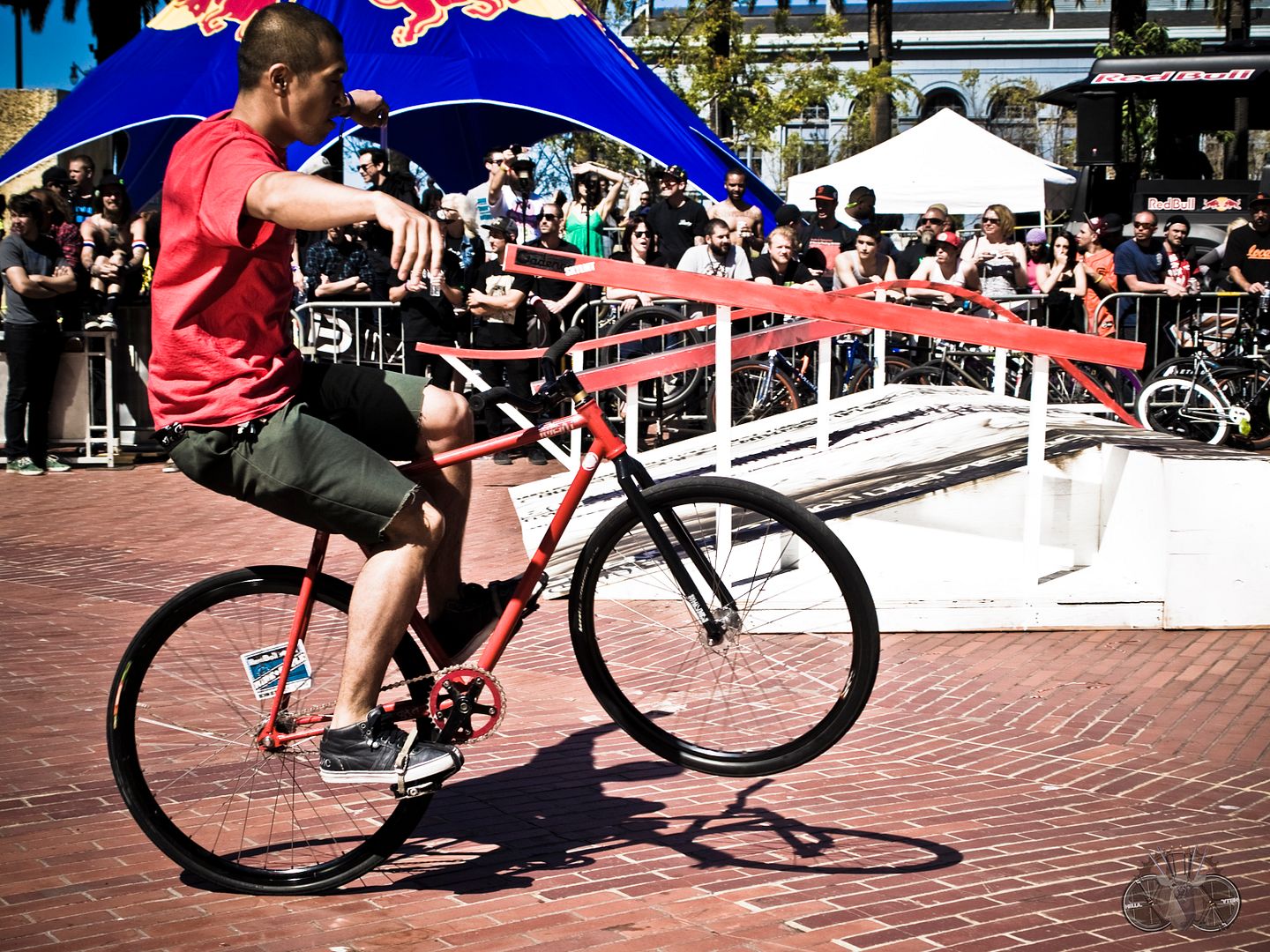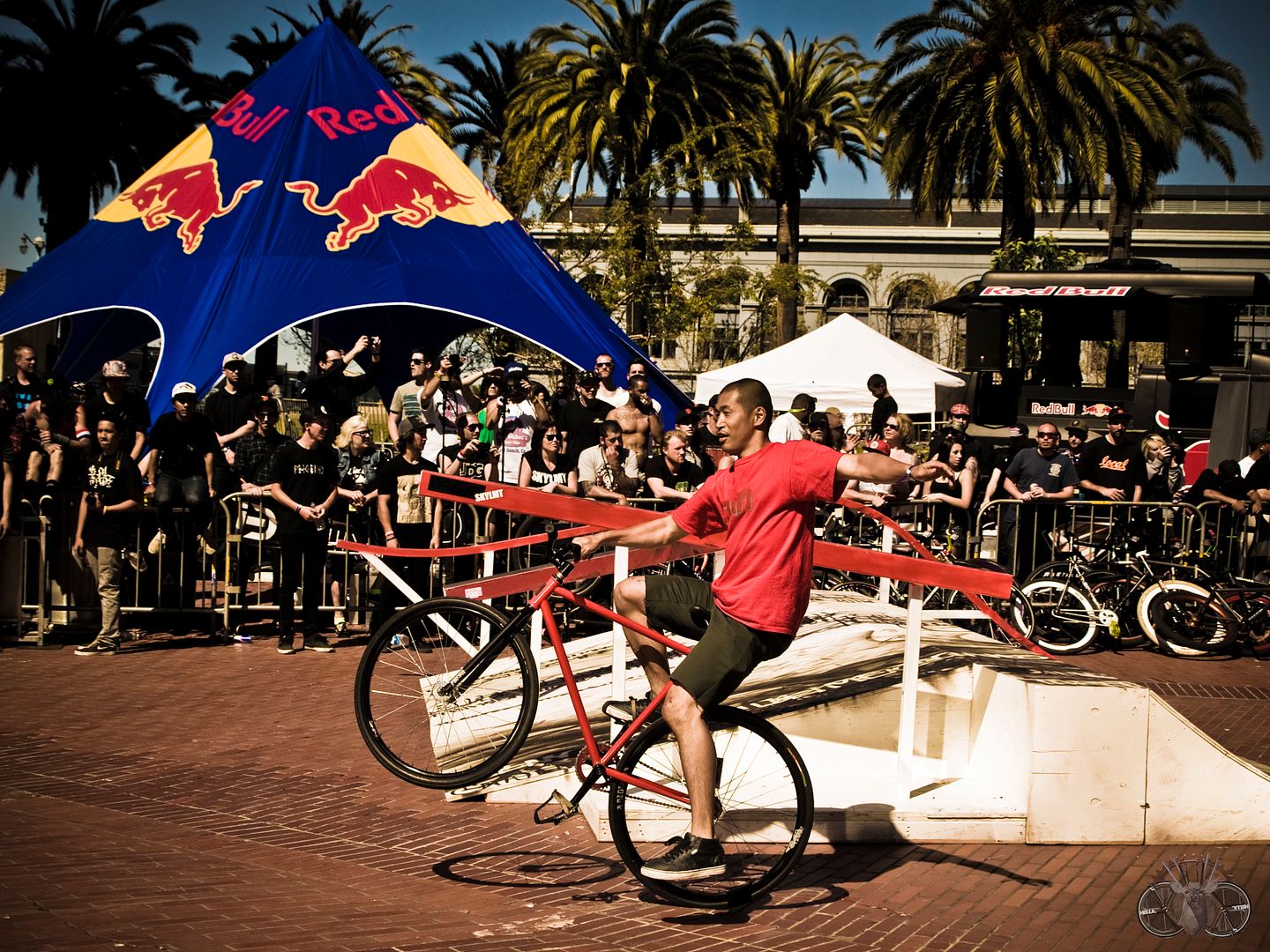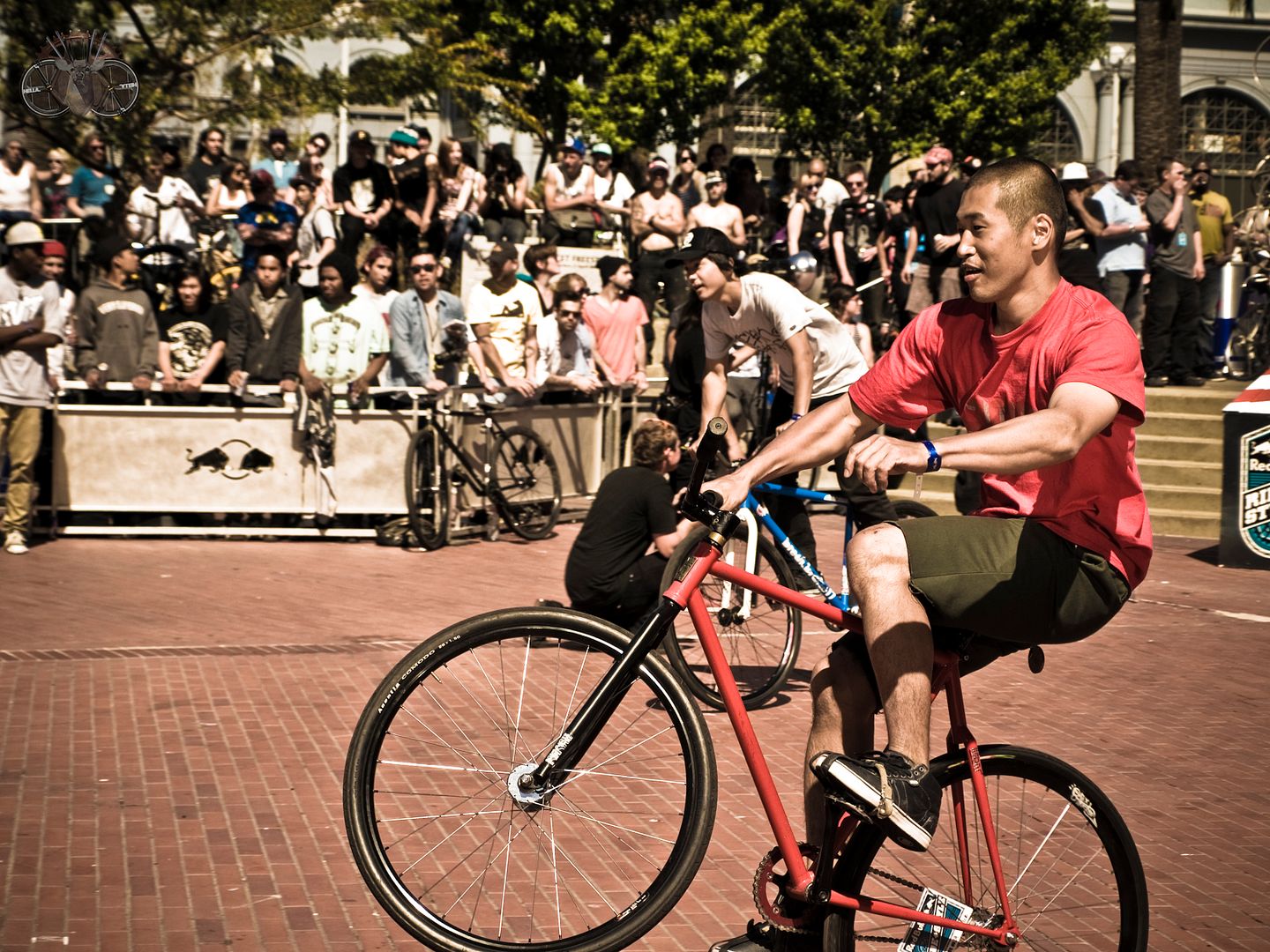 one of the more unique expeciences that came from ride & style was a chance to see the riders from japan. ive said this many times before- the japanese heads have their own riding style. 84kick, seen above, represented the old school fixed tricks- stuff keo curry could love. i actually enjoyed that stuff because seeing grinds all the time gets tiring. read on to see marco and osaka funny!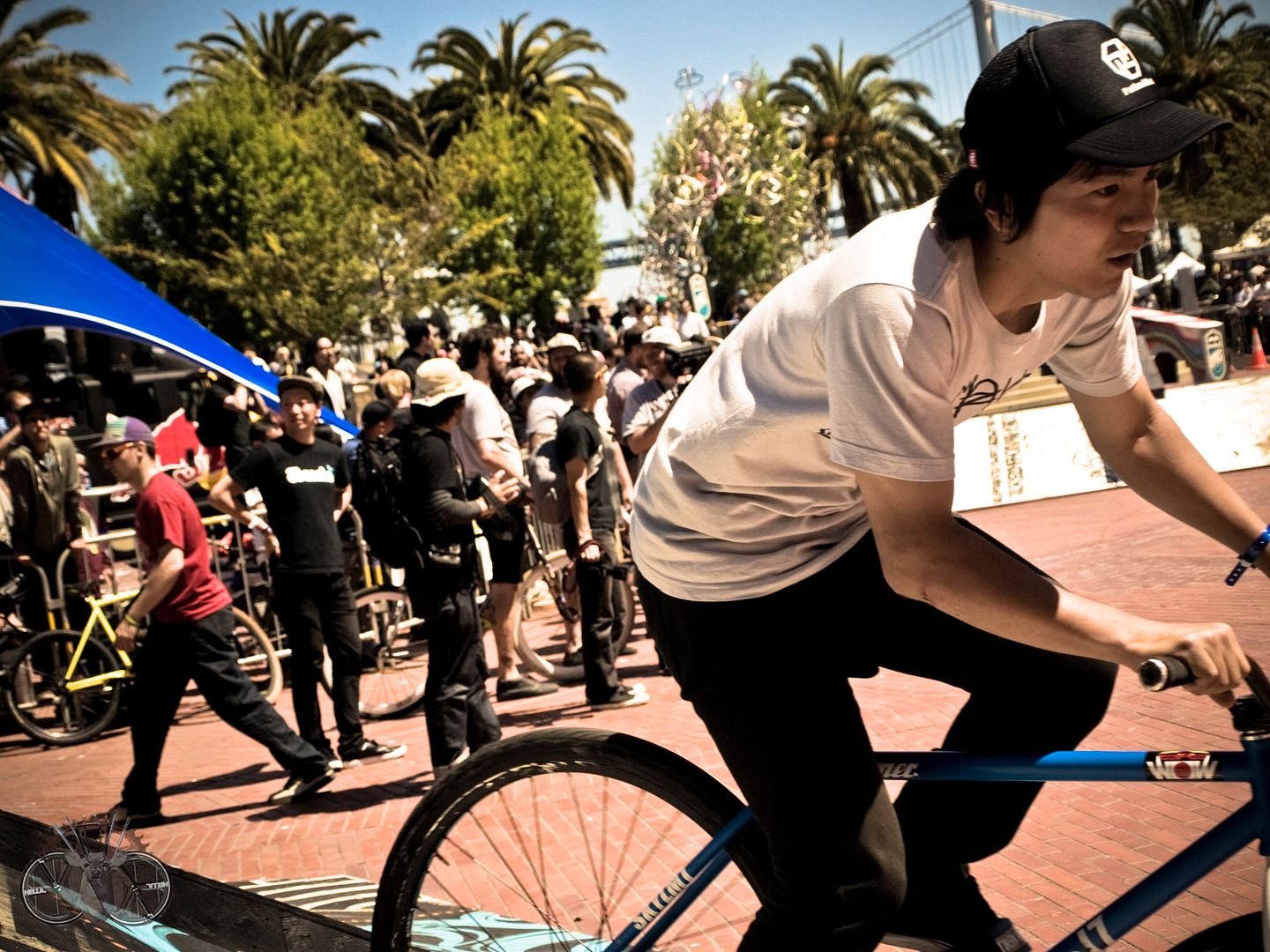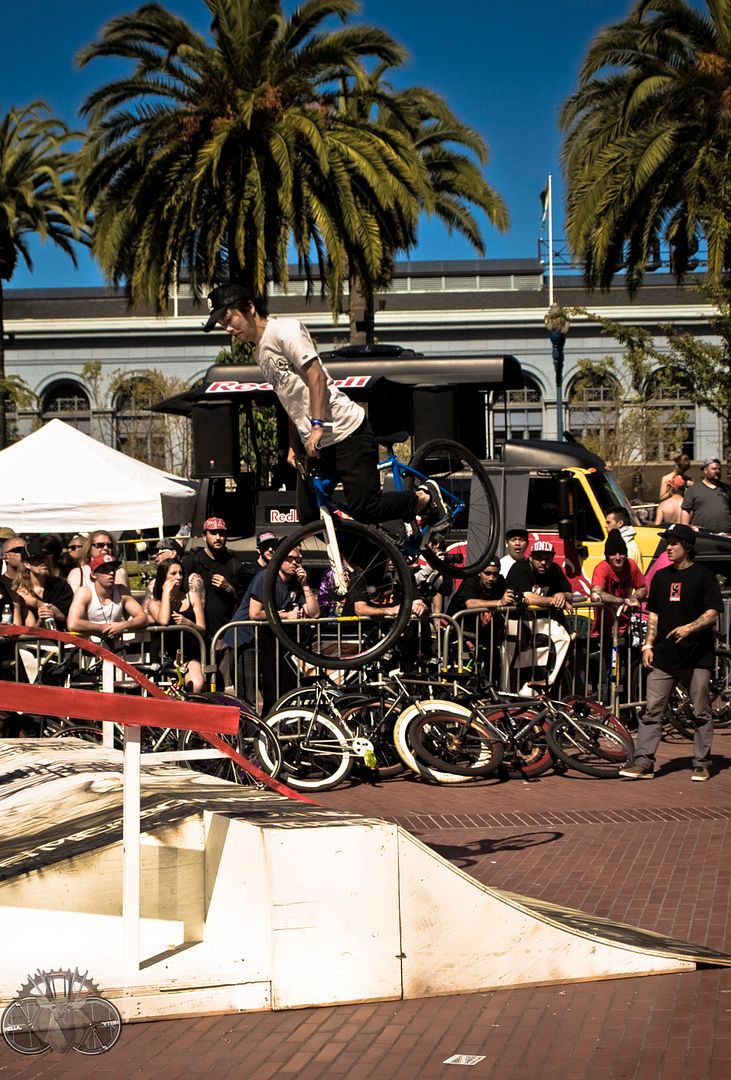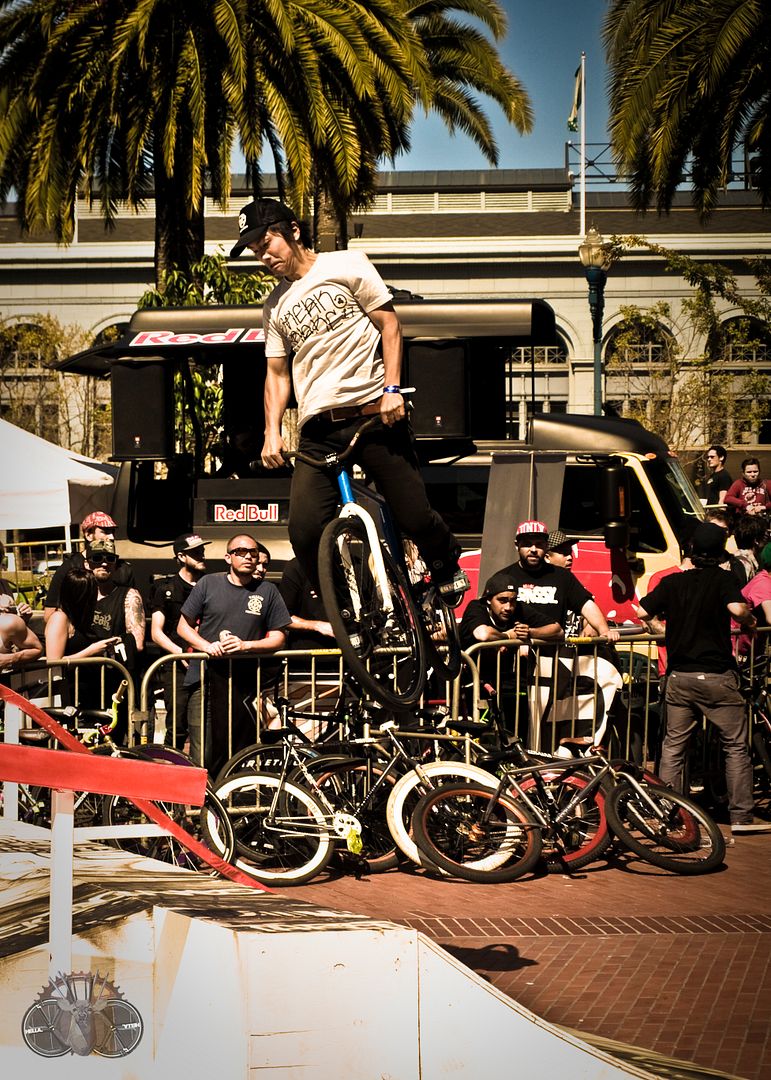 sometimes the more obscure names are the ones i wanted to see. osaka funny came out a while back with his first edit and i can honestly recall saying to myself "thats the fucking joint!" he's got tons of style and can whip the shit out of his bike.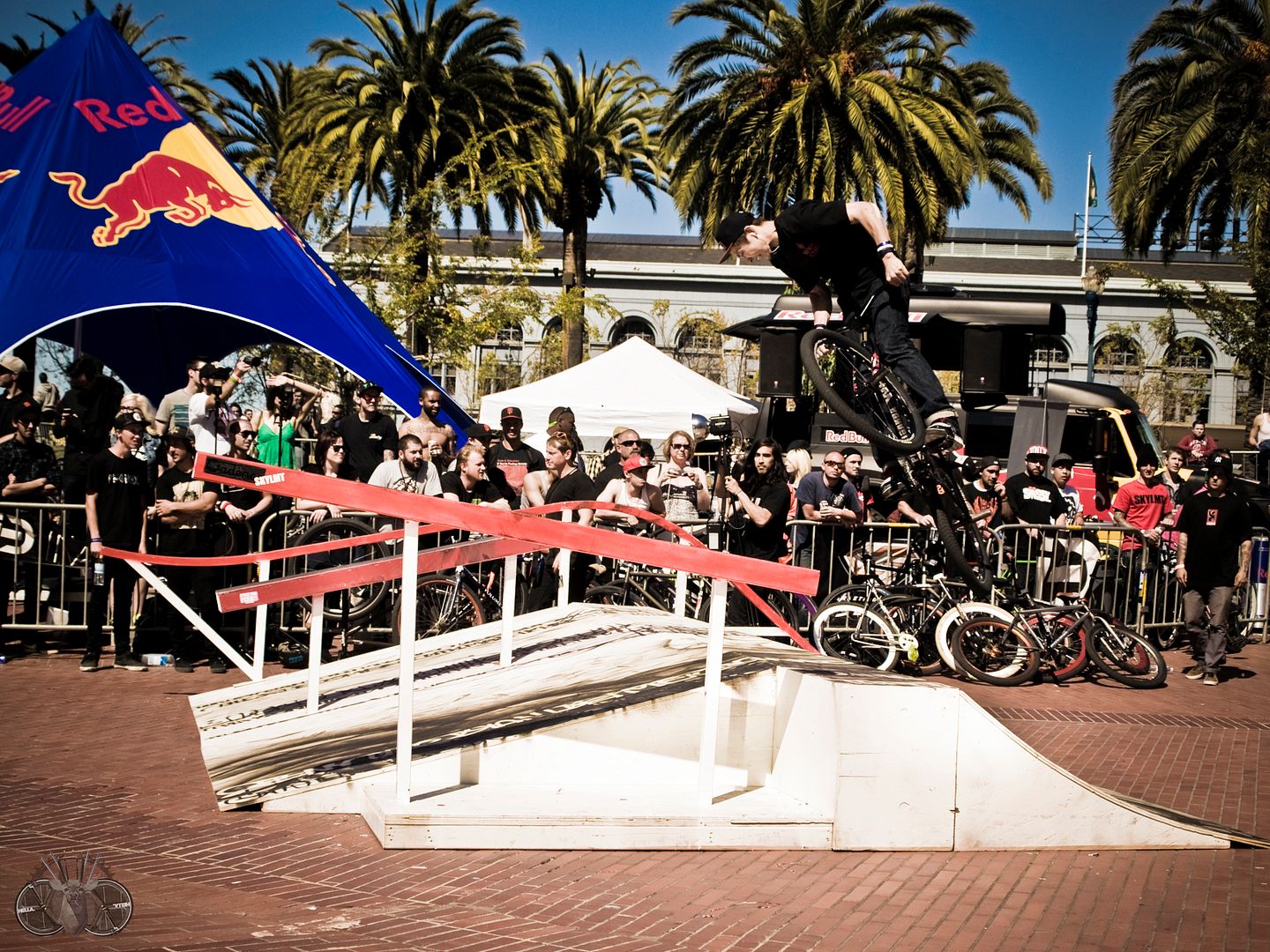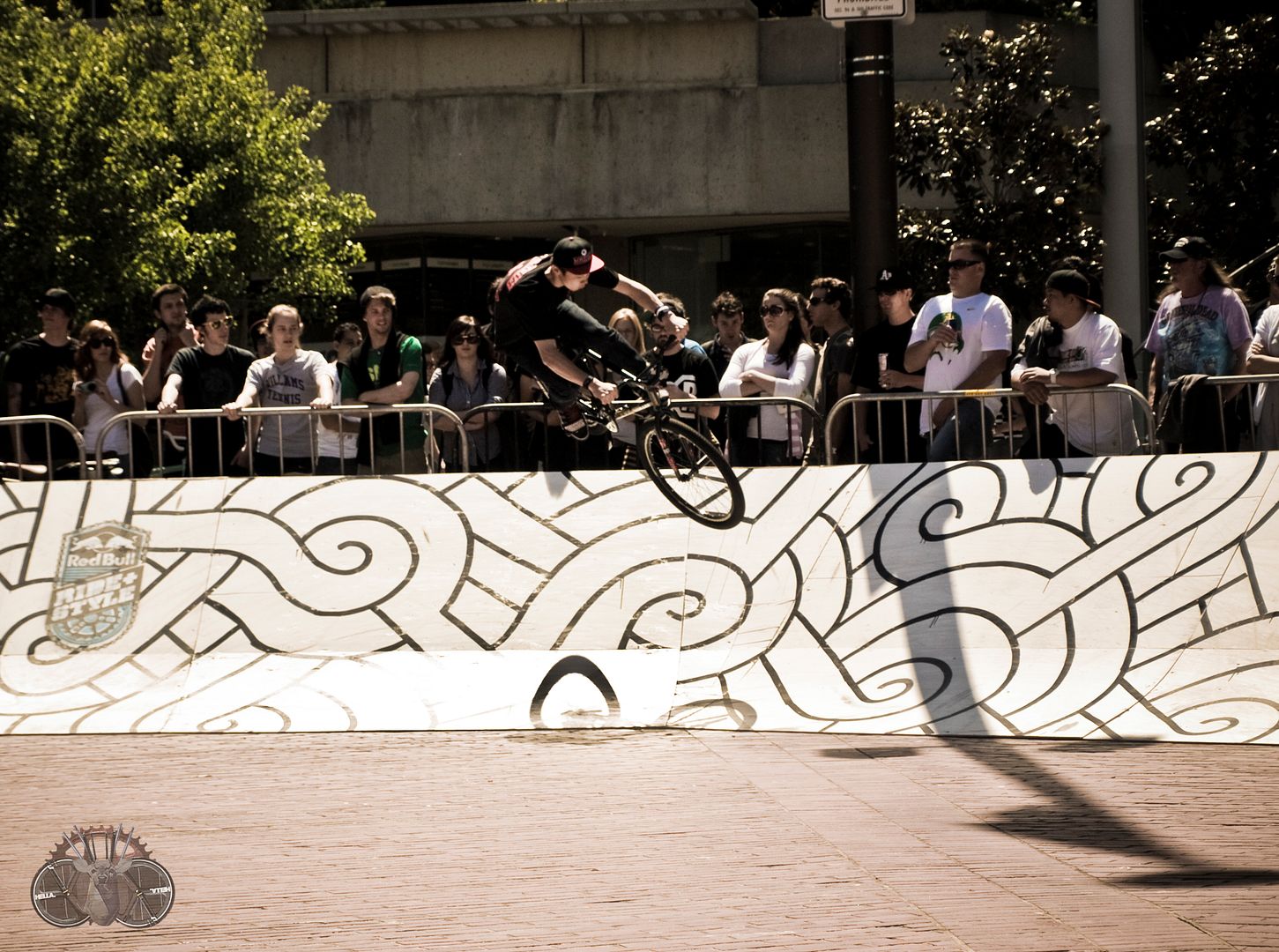 marco sees stuff way different than the next person. as soon as tyler and i got rid of the barrier for the tranny you see above, marco went up and did a tire slide on it. i dont think anyone had that on their agenda- its something i think
torey
would do, but not anyone else. by the way, his bars are wayyy gnarly. i really like them.
jmik