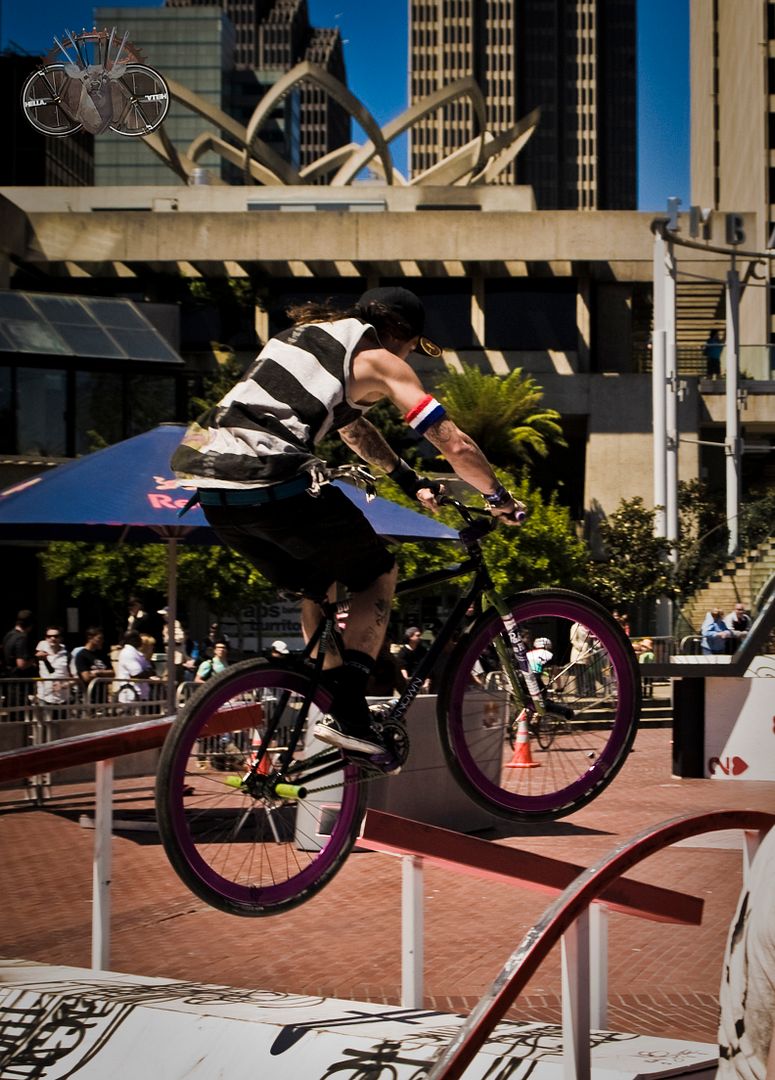 so i see sean coats sitting around outside of a restaurant, and he points at me. i point back and say "hey you....fuck you." brad gets up and says "yeah, that's everyone's first impression." Brad is one of those dudes where youre not sure how he's going to be in real life- in the end, the dude is ~@AWEsoMe.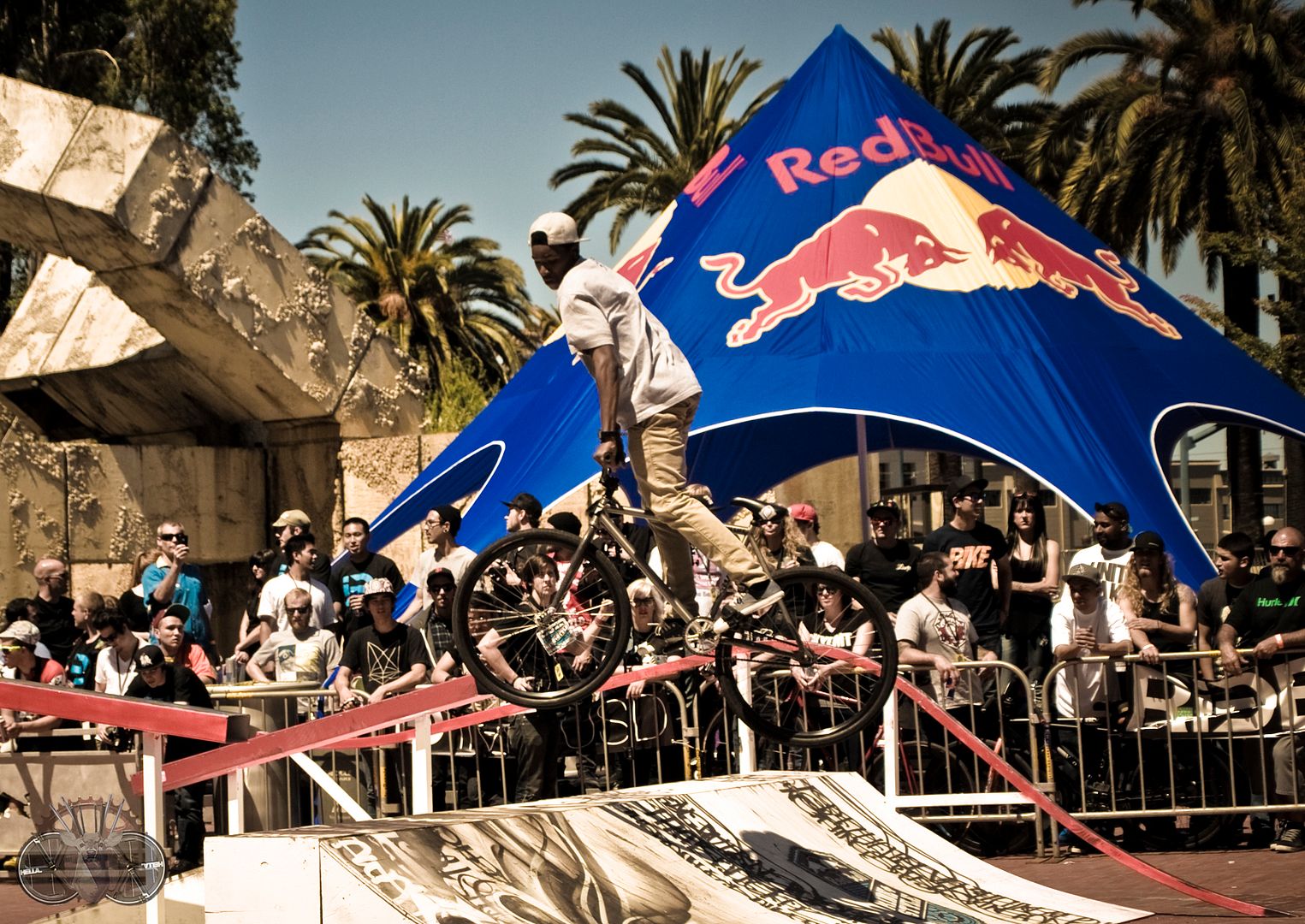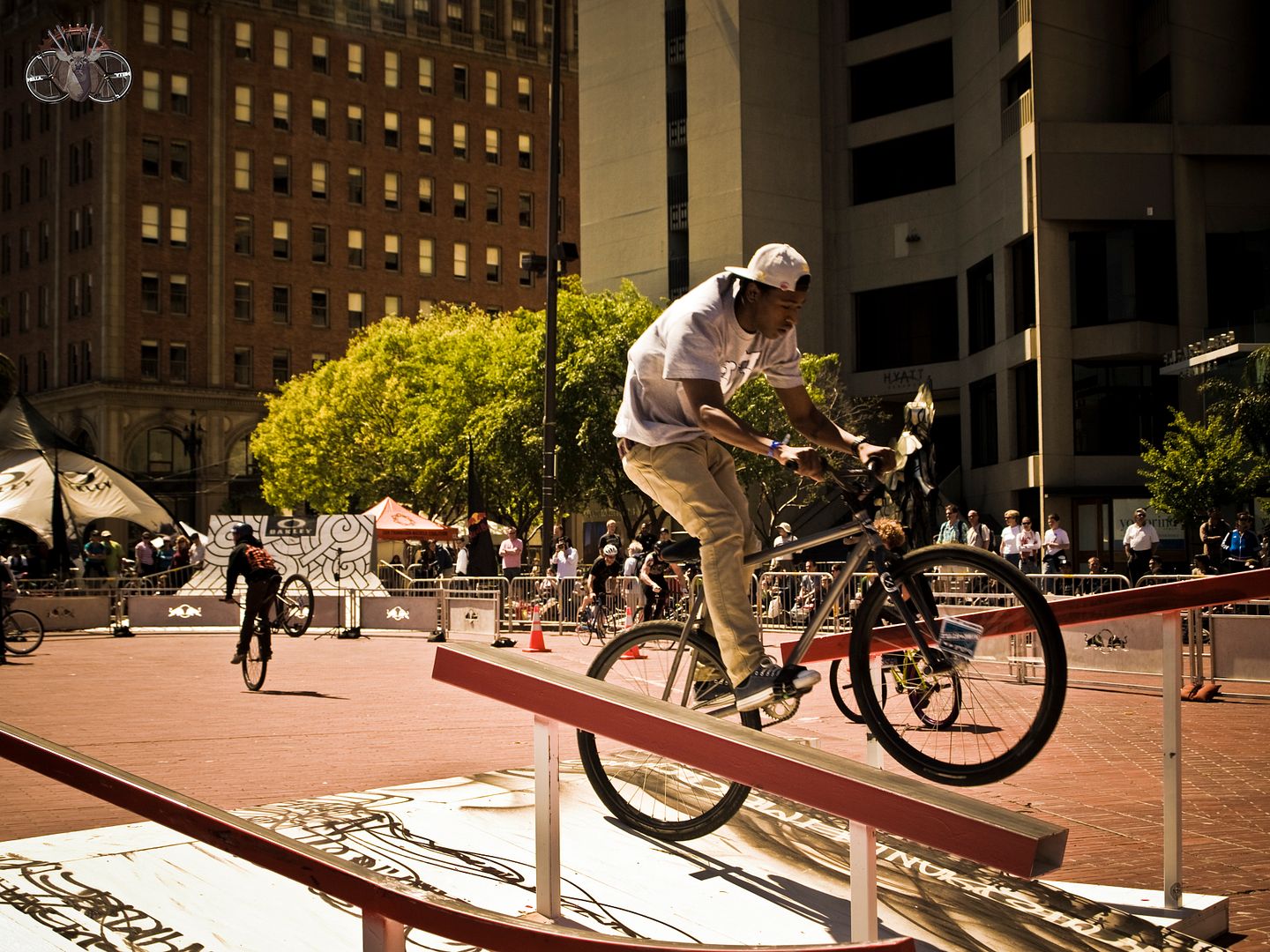 jamil is no longer repping leader and picked up an unknown. he made the transition well (transitioning to a bike with neg. BB height can be wierd), and was throwing down threes easy.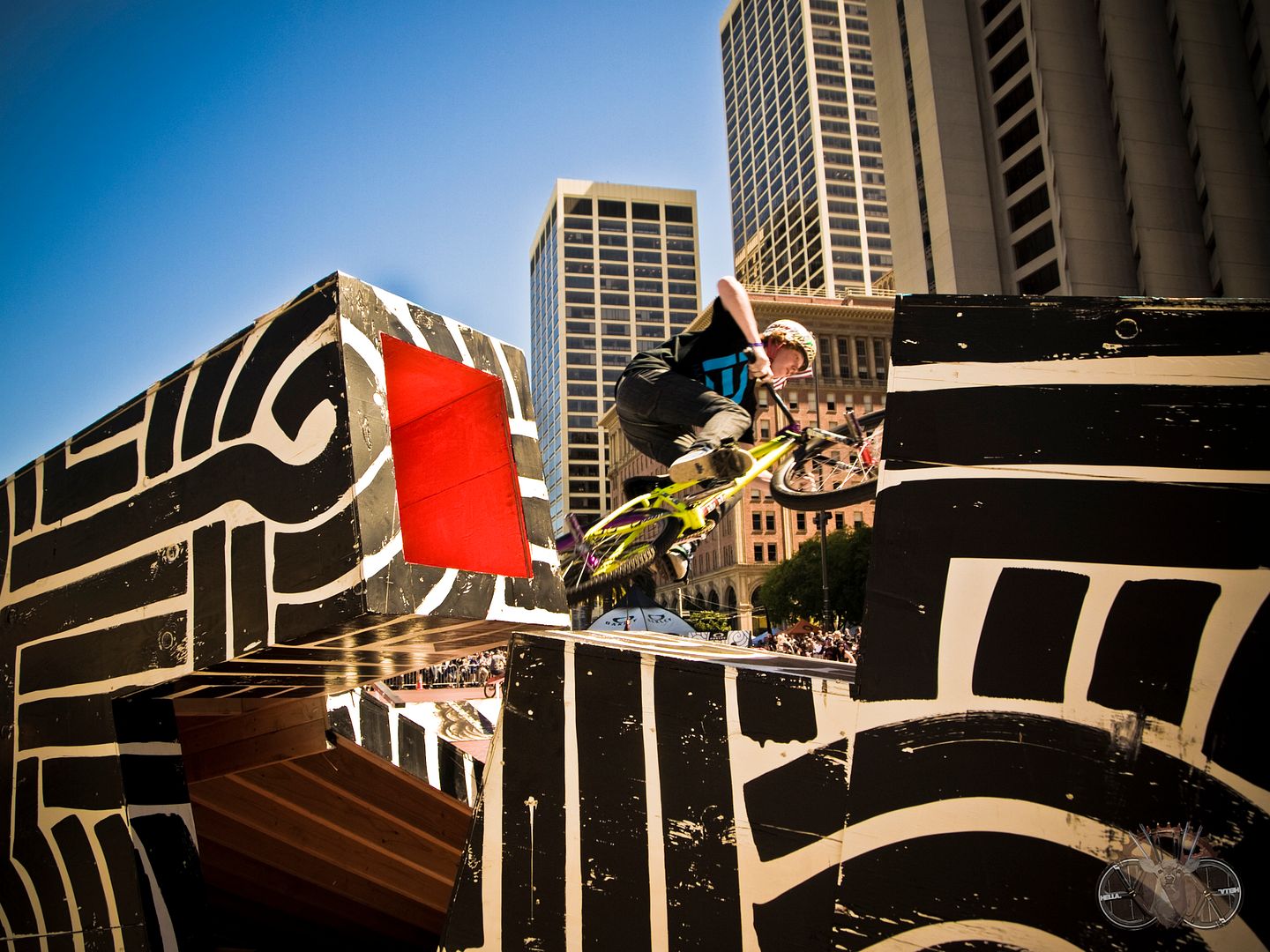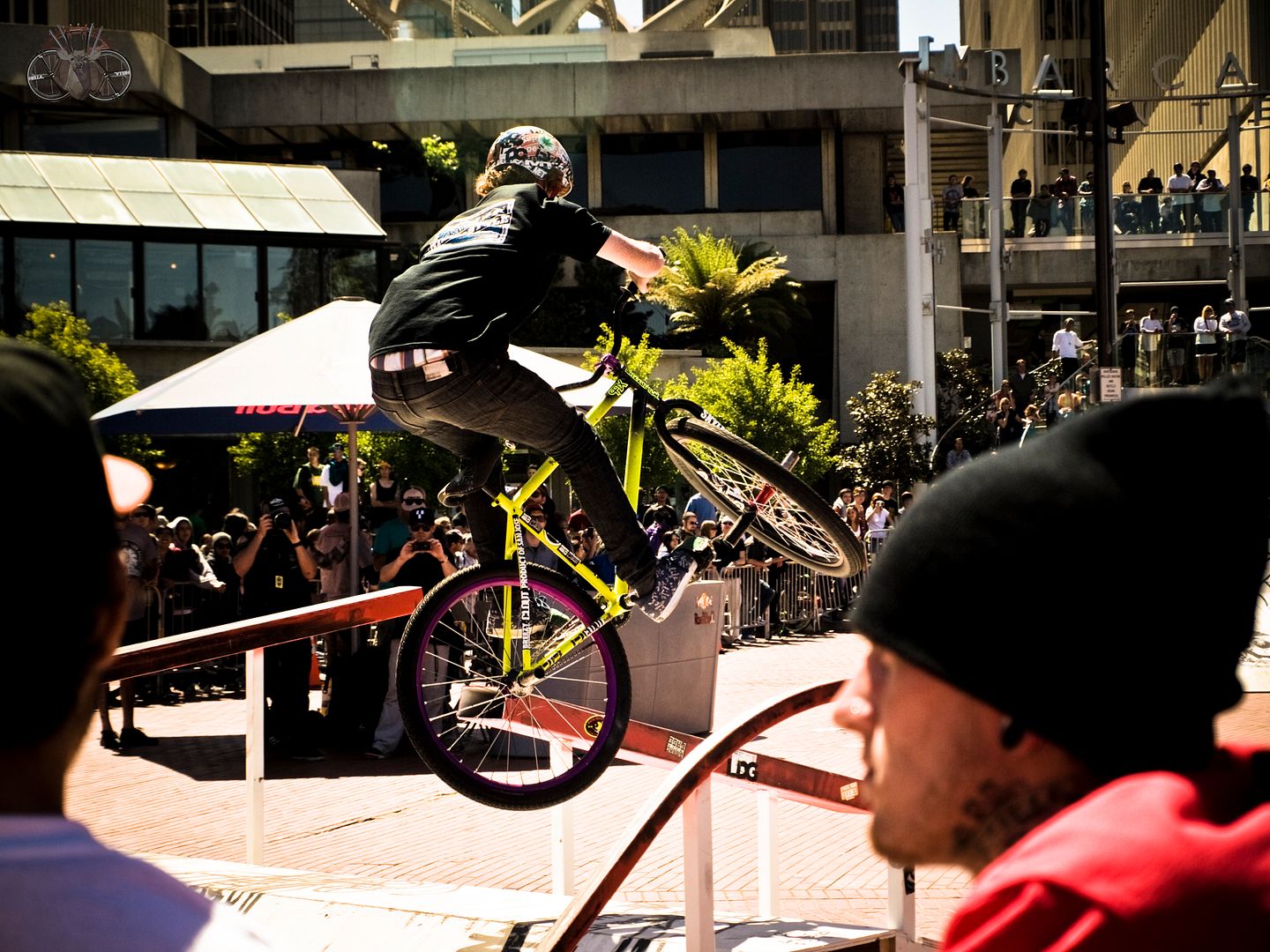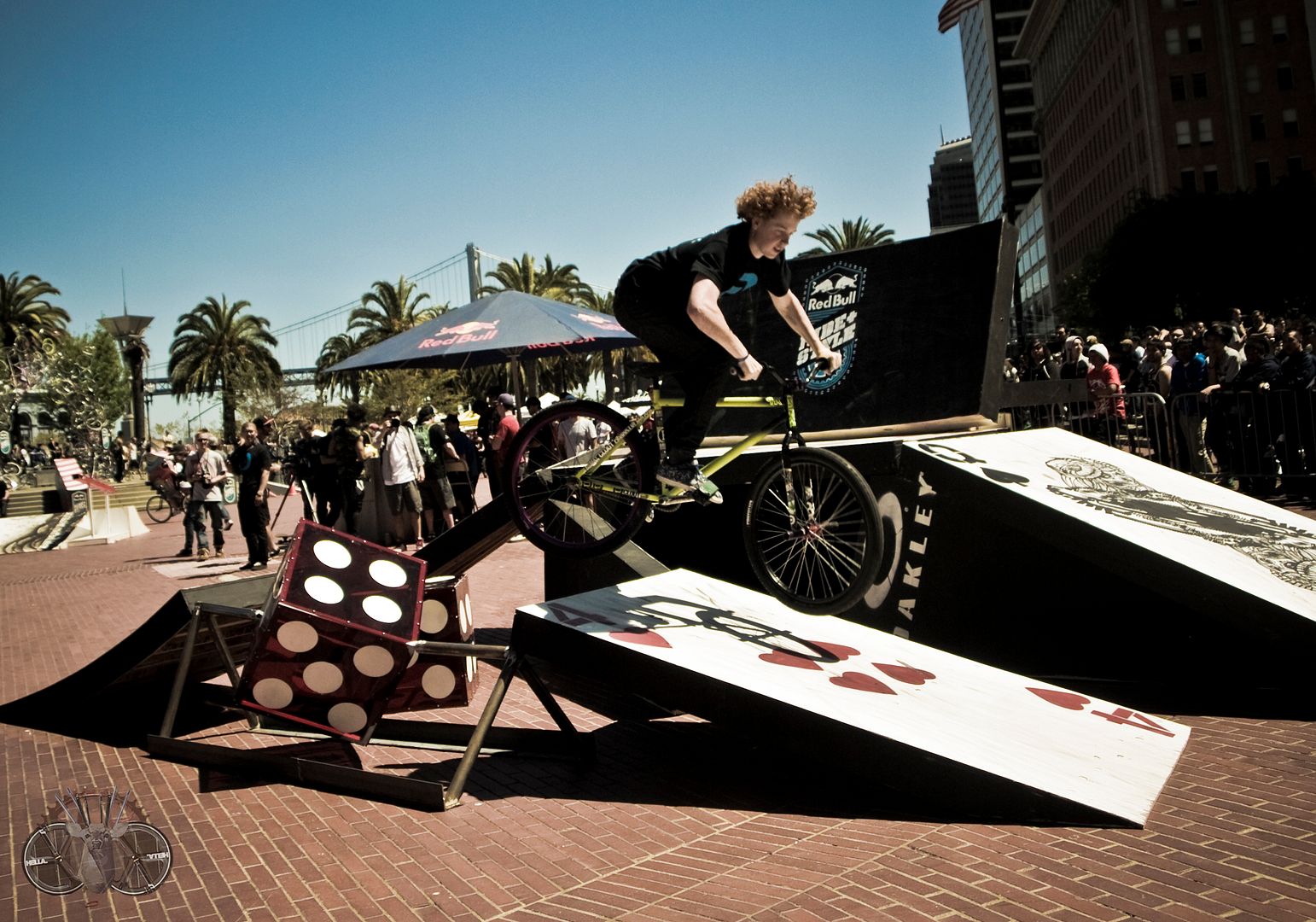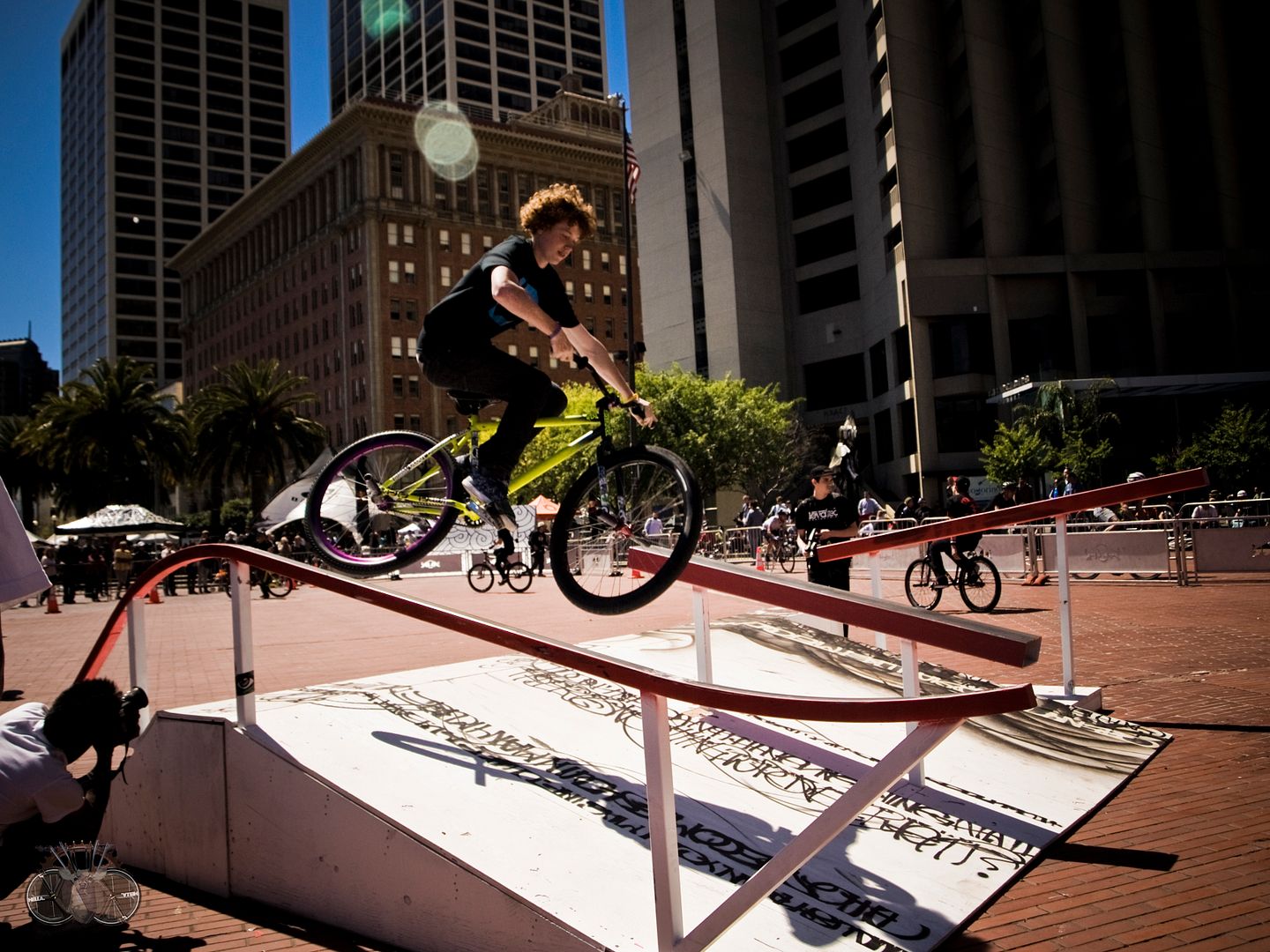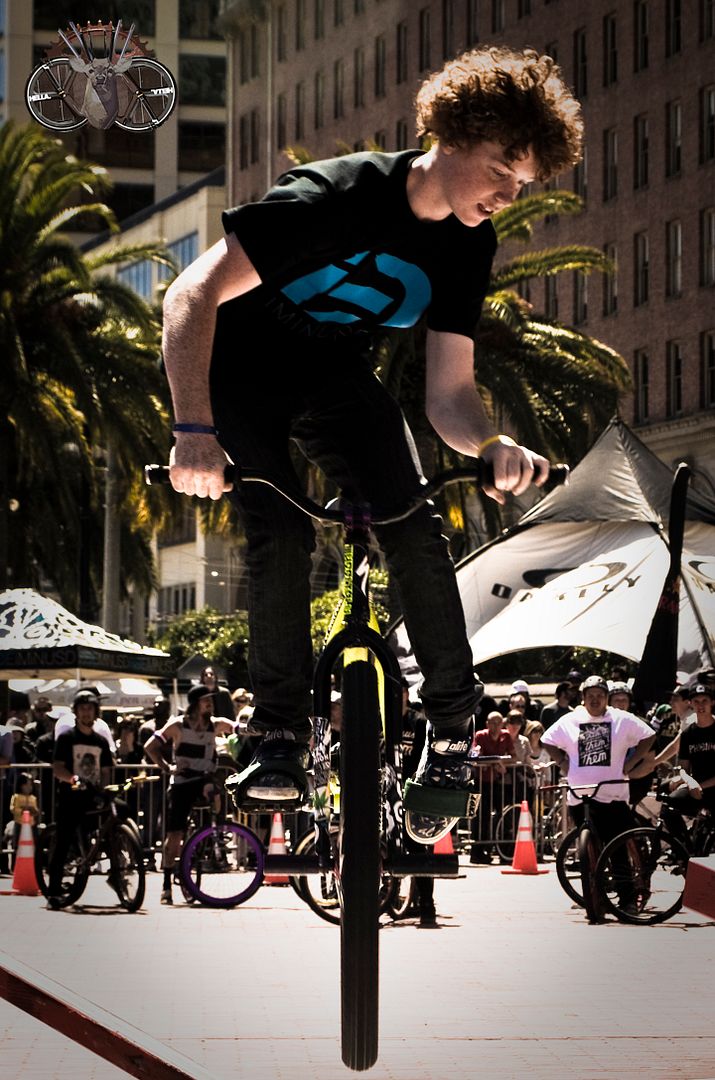 i love this last photo- the bike is seriously straight, glaring at my lens and shit. scott's bike is bright. i dont think i can make this any more clear- ITS DUMMY BRIGHT. he's one of those dudes that has some really crazy bike control and can tweak airs to look huge.
jmik