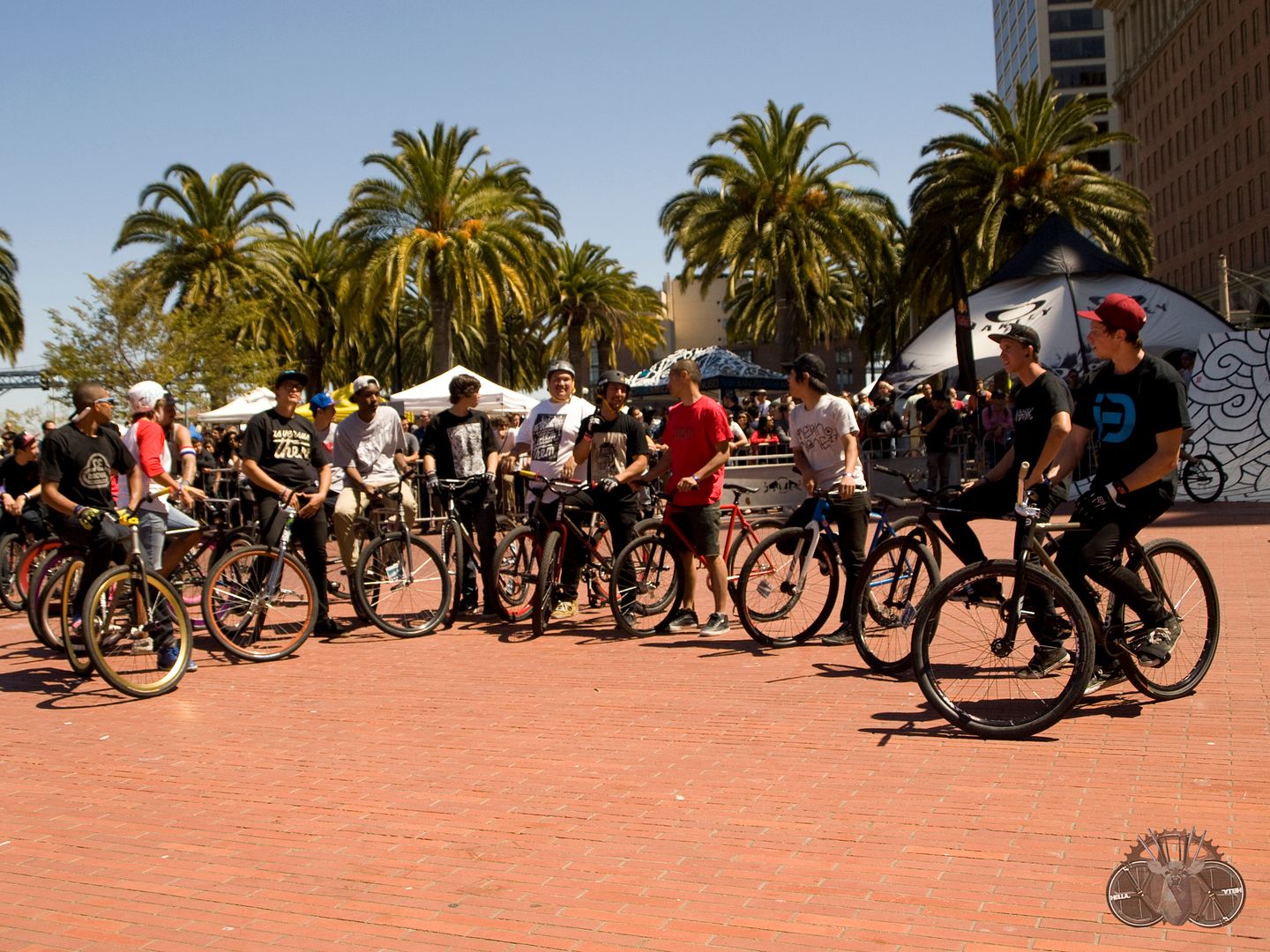 you have to understand that this was a really big event. but even though it was huge, these riders were still tight knit. lots of familiar faces, and some new ones. its really nice to hang out with the dudes who inspire me and shit, and it's also really dope to see dudes that i have ridden with before at the comp.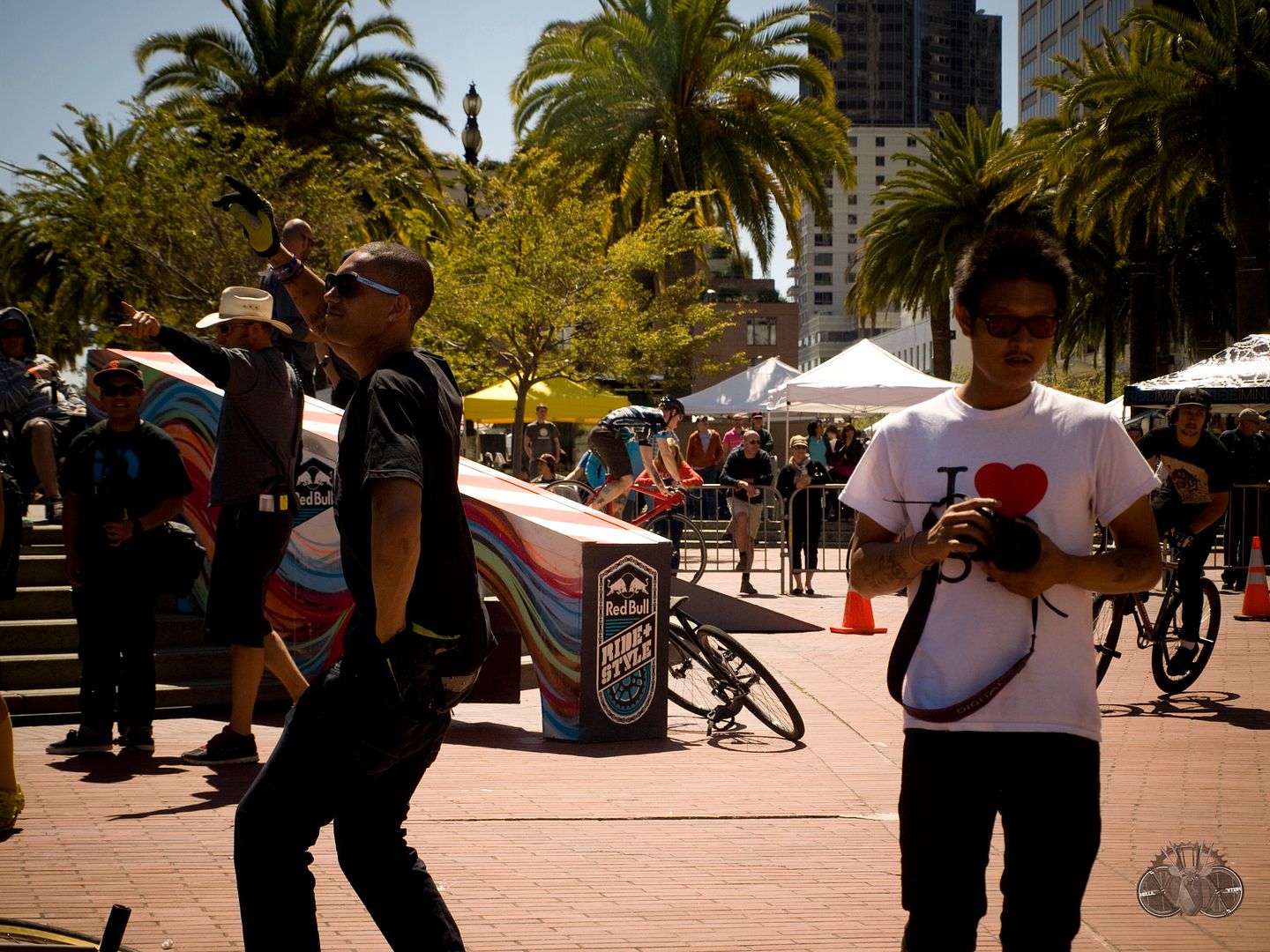 i dont know what was going on with this one....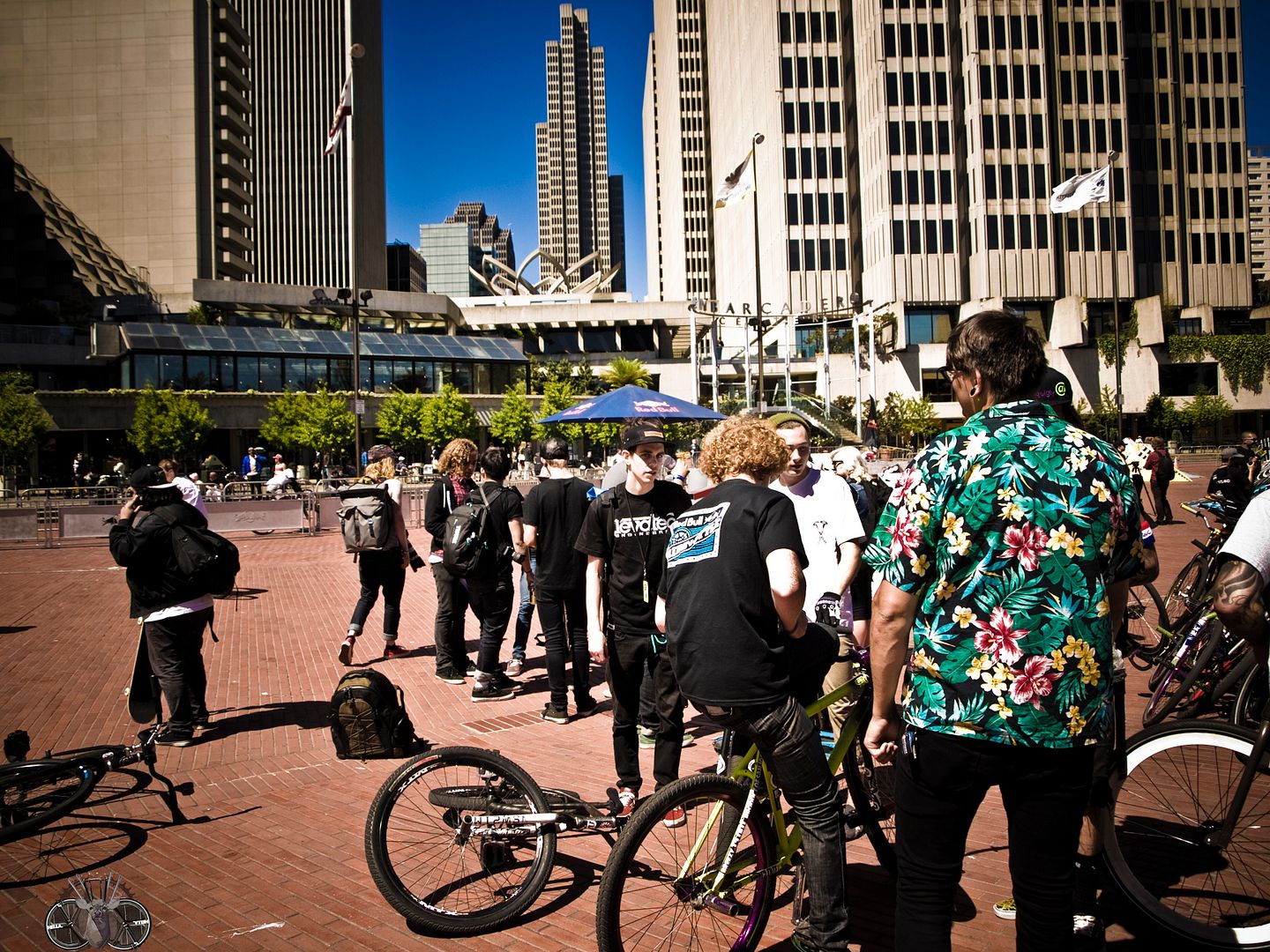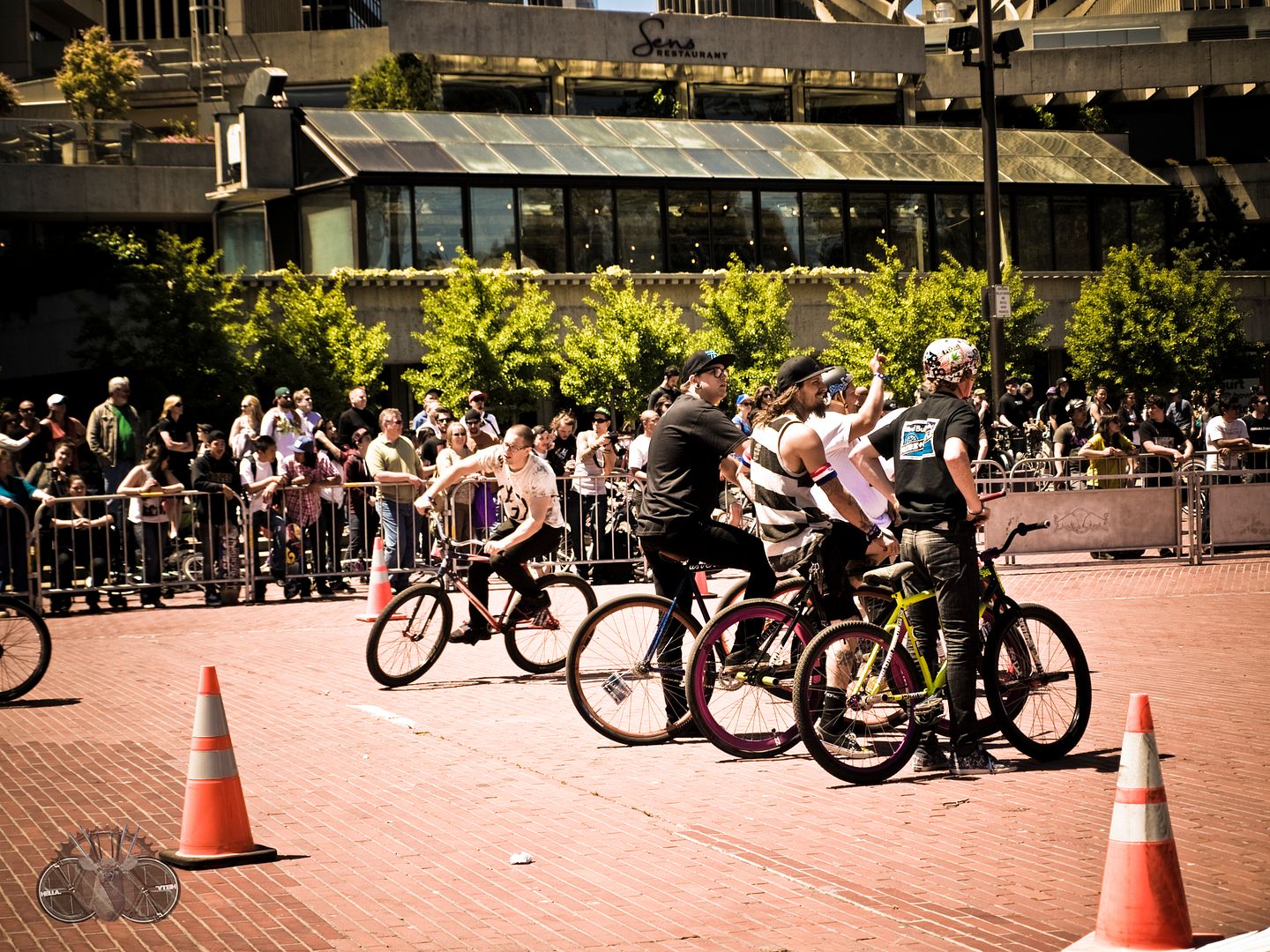 tom lamarche was there fore a while, blasting a pfix. yeah!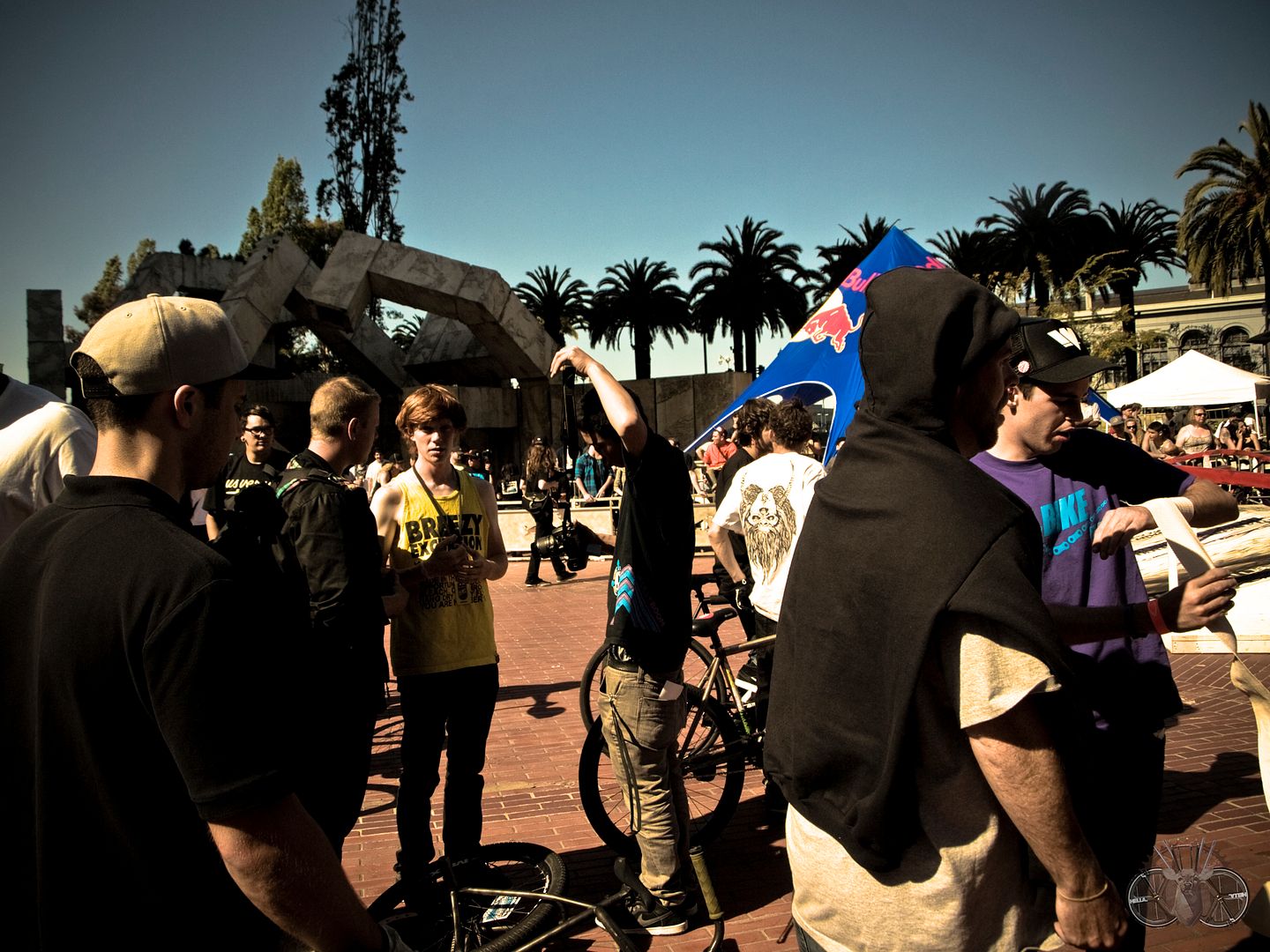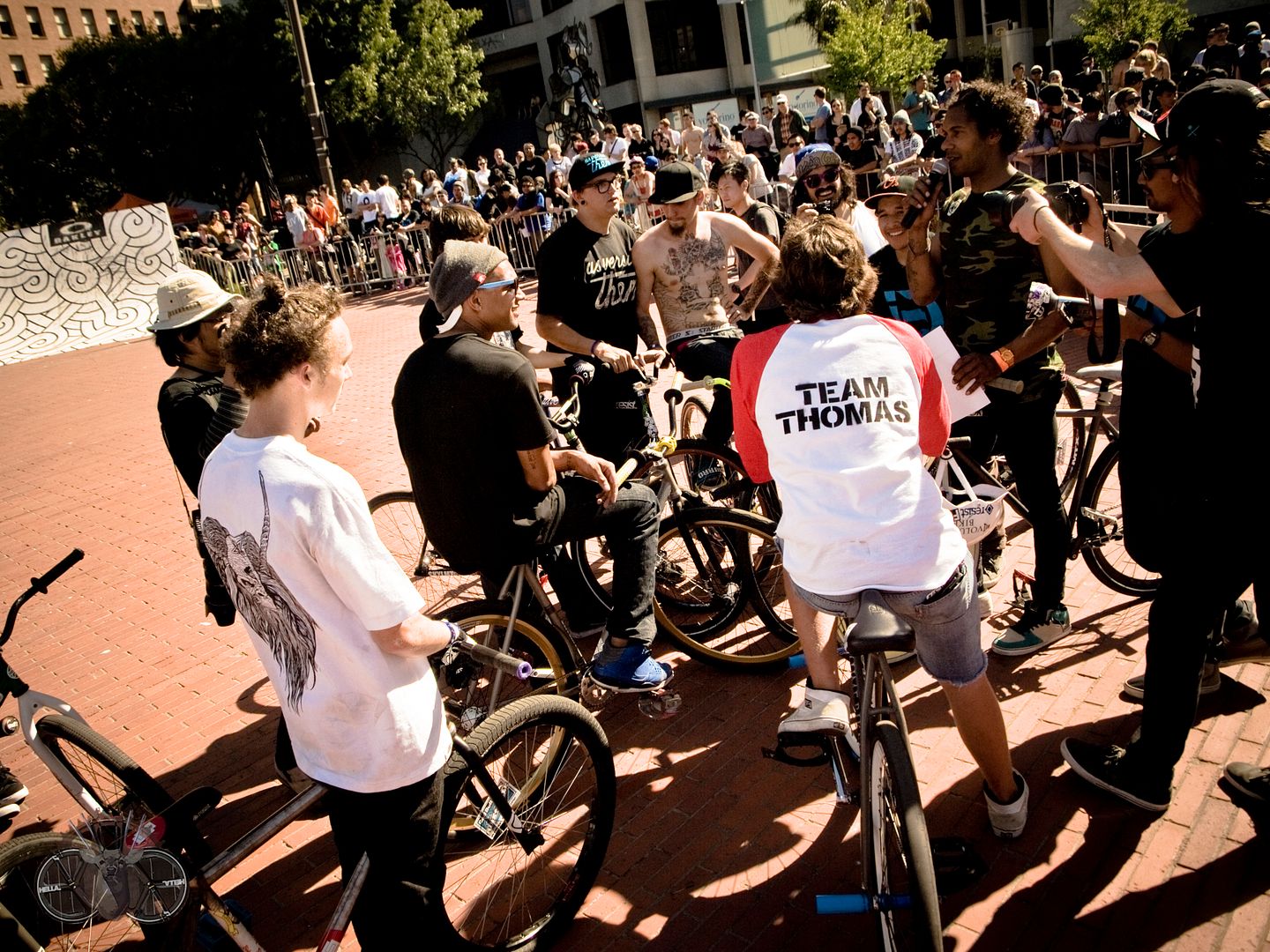 keo doing work behind the mic. he's a really awesome guy and hella funny. i'm glad i met the guy- he had such a huge impact of fixed riding... i honestly think the event, let alone all these dudes riding wouldnt have existed if he wasnt around...
jmik