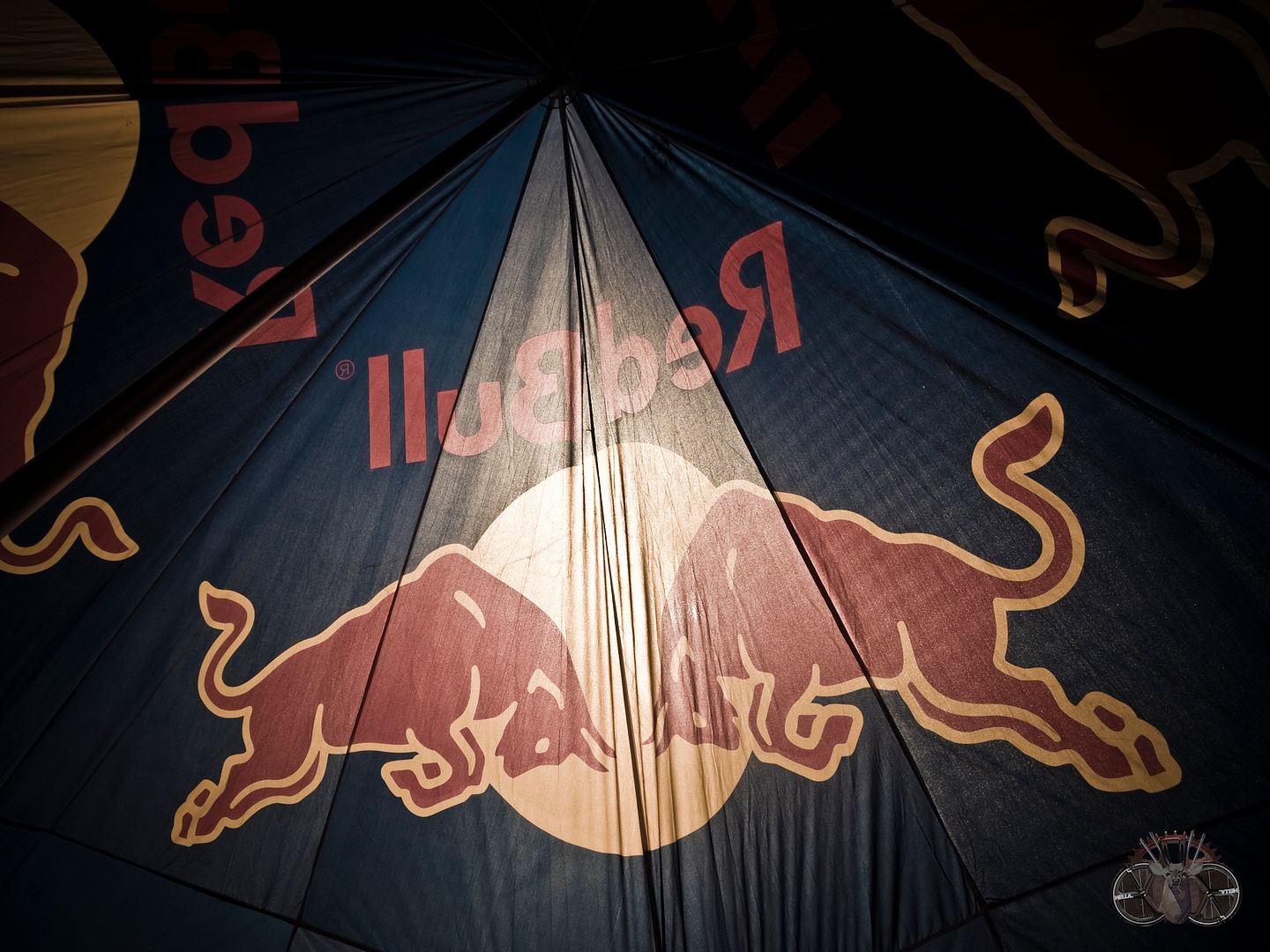 over the past weekend i made my way down to san francisco to document the redbull ride n style event at justin herman plaza. if you dont know where this place was, it's been in counteless skate vids, U2 did a concert there one time, and it's literally 20 feet away from the famous "island". before i get into the nitty gritty, i'm going to begin with a bunch of pics that chronicle the essence of what was going on.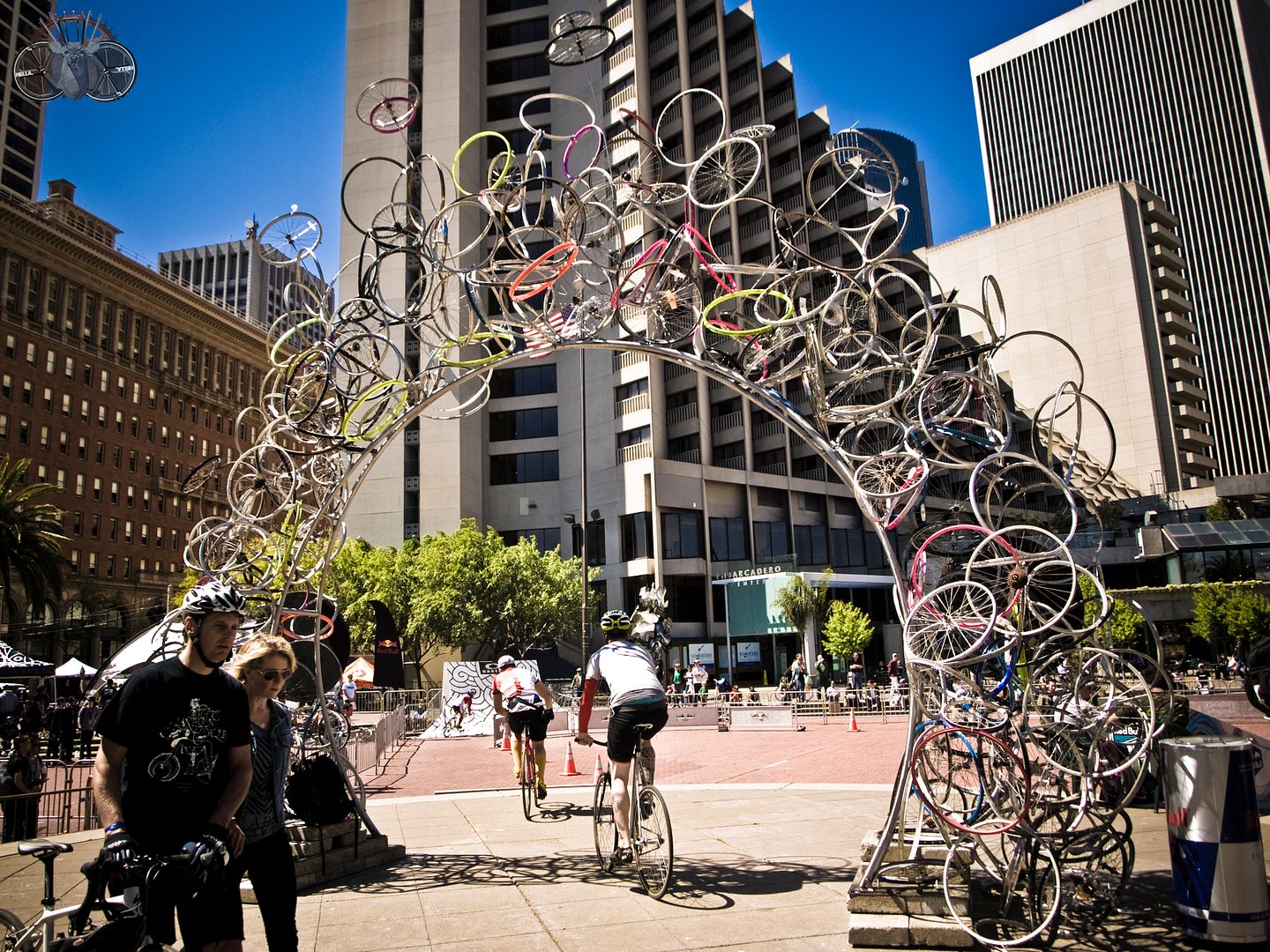 so i got here and i was greeted by this crazy ass wheel art. i was actually really suprised that i was able to get a media pass so easily. usually i would have to get one a week early- however is was also a really bad thing because everyone and their mom got a media pass to get past the barriers. win some lose some. honestly when i walked in, kris from lockedcog pretty much caught me geeking out on how mow many riders were there...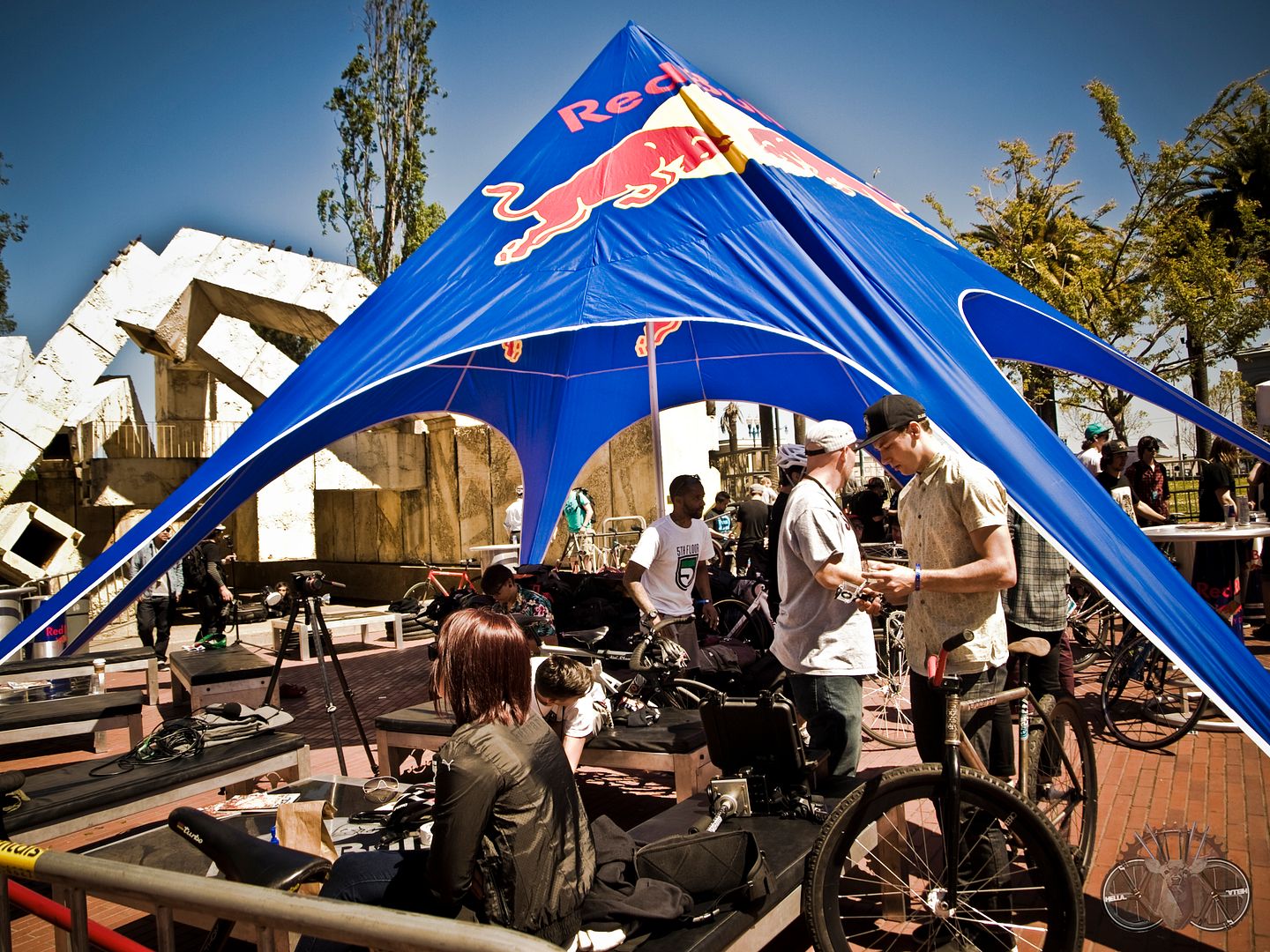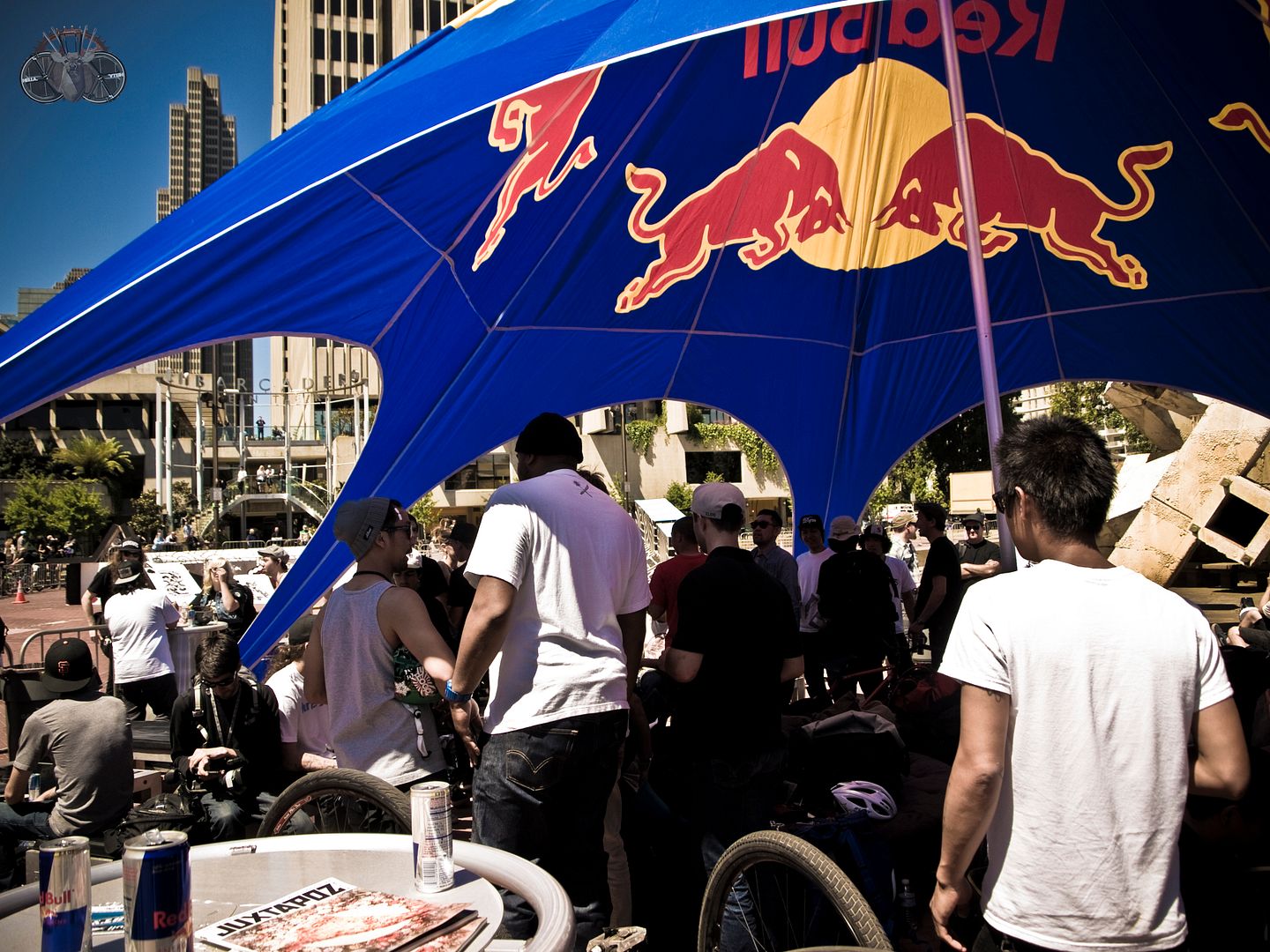 this was the main tent where riders and media dudes got to lounge around. it was right next to the fountain, which was empty and served a really nice place to chill. i spy chris fonseca, tyler johnson, emi, and colby elrick!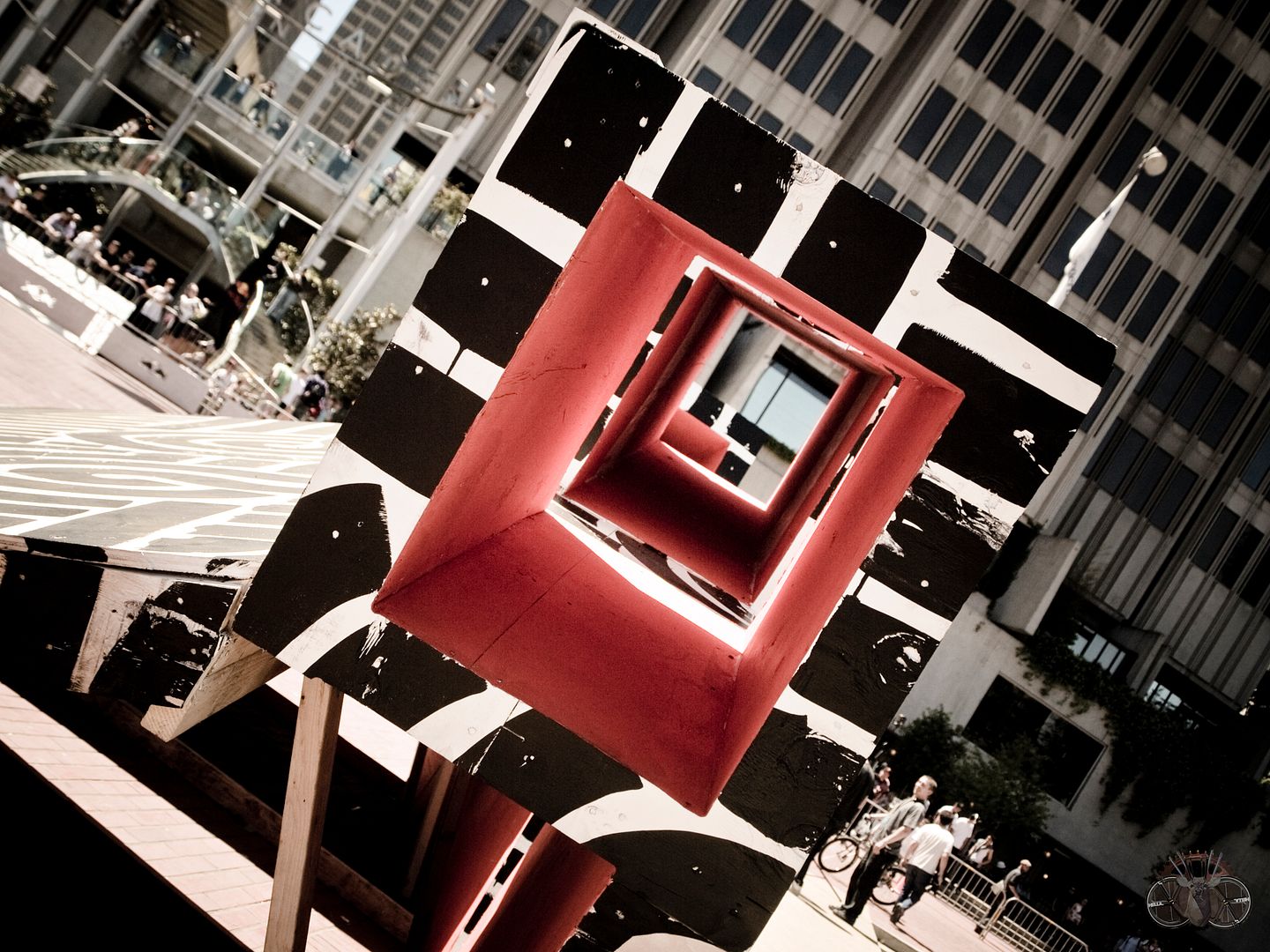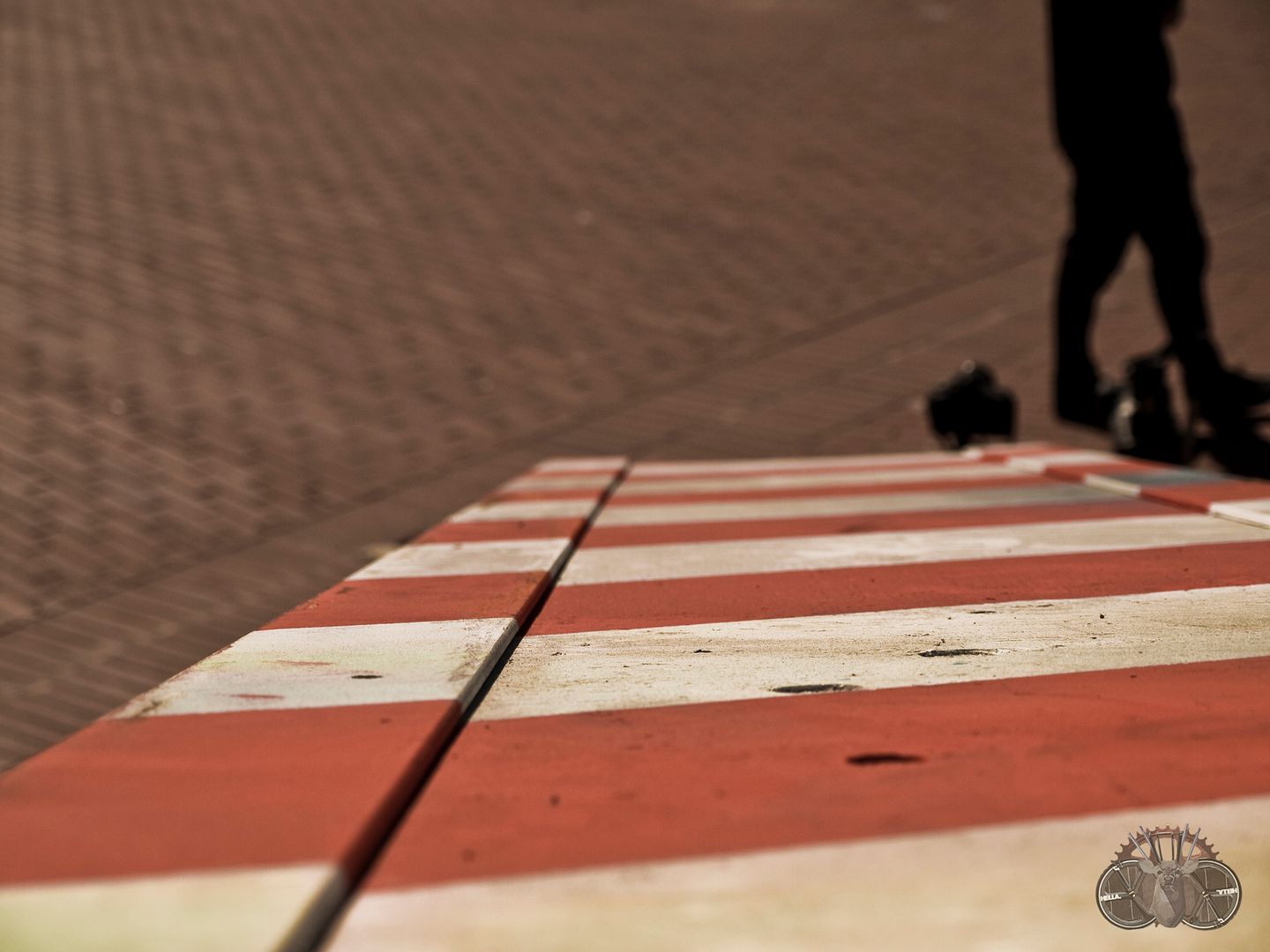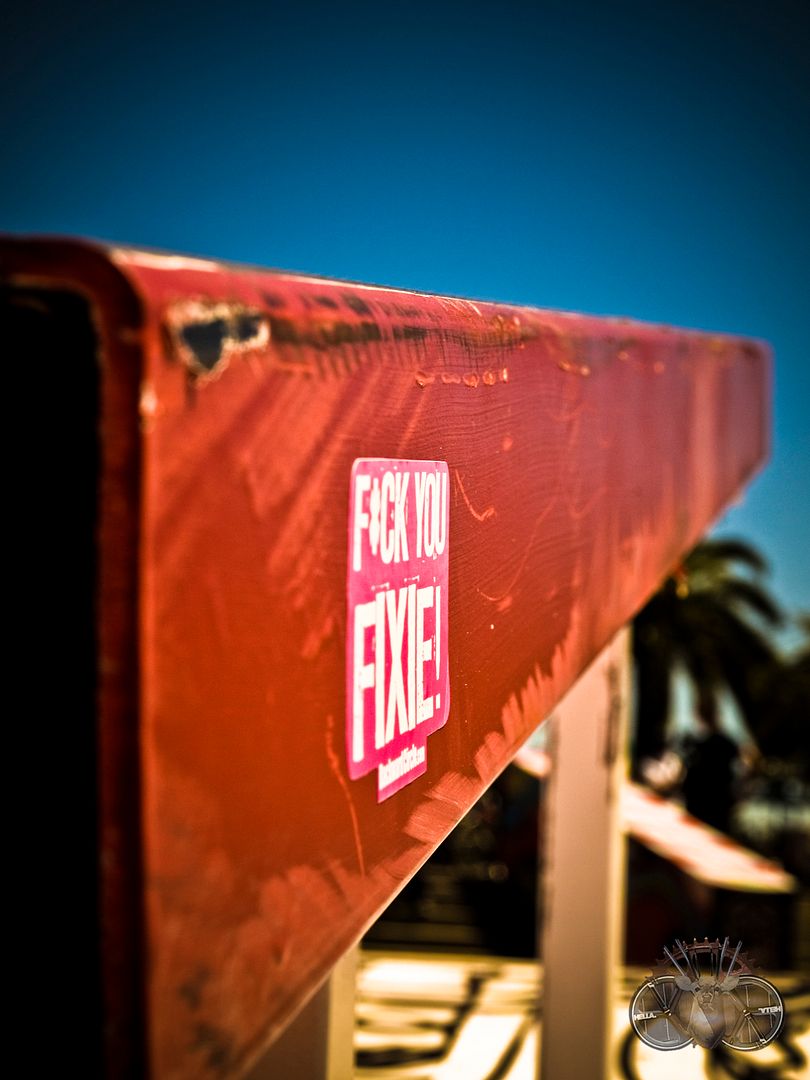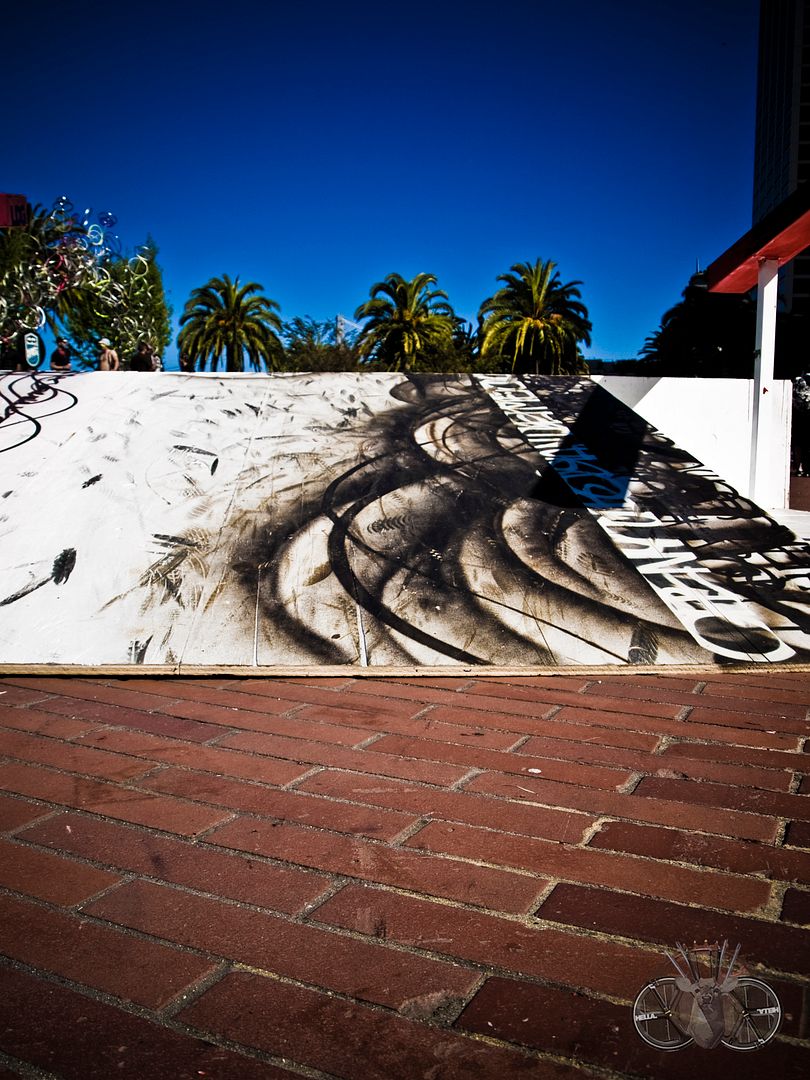 by the time i took these photos, the obsticles were thrashed. it was really awesome how these "art pieces" were allowed to be beat to shit by riders. some fell apart, others held up really well. a good amount of these ramps were painted by
aaron de la cruz
- an artist that recently had an exhibit with our friend
sam rodriguez of shortyfatz
.
jmik