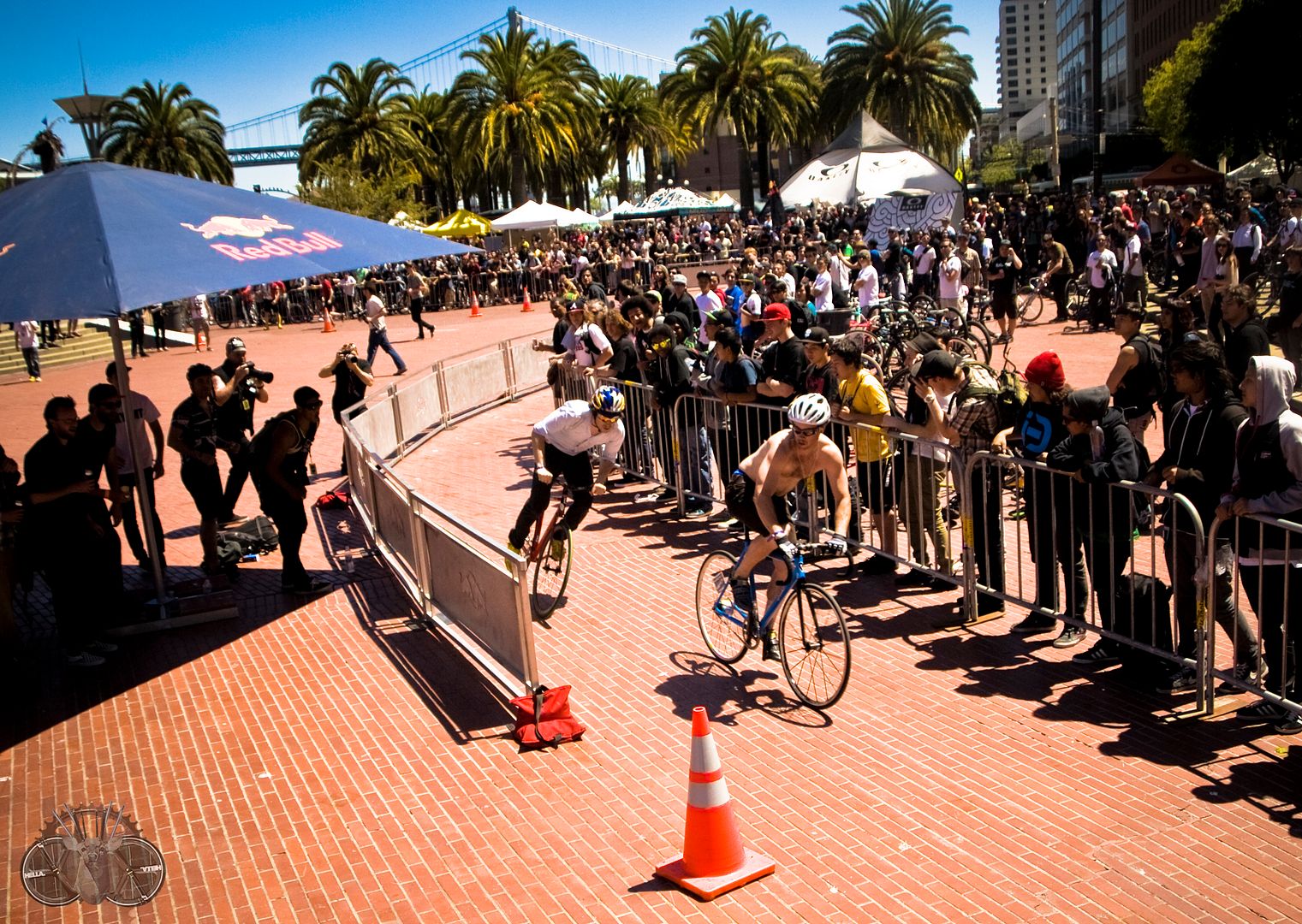 (austin horse vs jason clary)
it was a treat seeing a bunch of guys that i only knew through watching mash or macaframa show up and race. 2 local guys from san jose also participated in the races (benitosan and nick of SJF), which was really cool. what really surprised me was the variance of what some of these guys wore- some dudes were decked out in spandex, austin horse showed up in some business casual dress shirt & slacks kinda thing, and some dudes just wore cutoffs. it was a sight....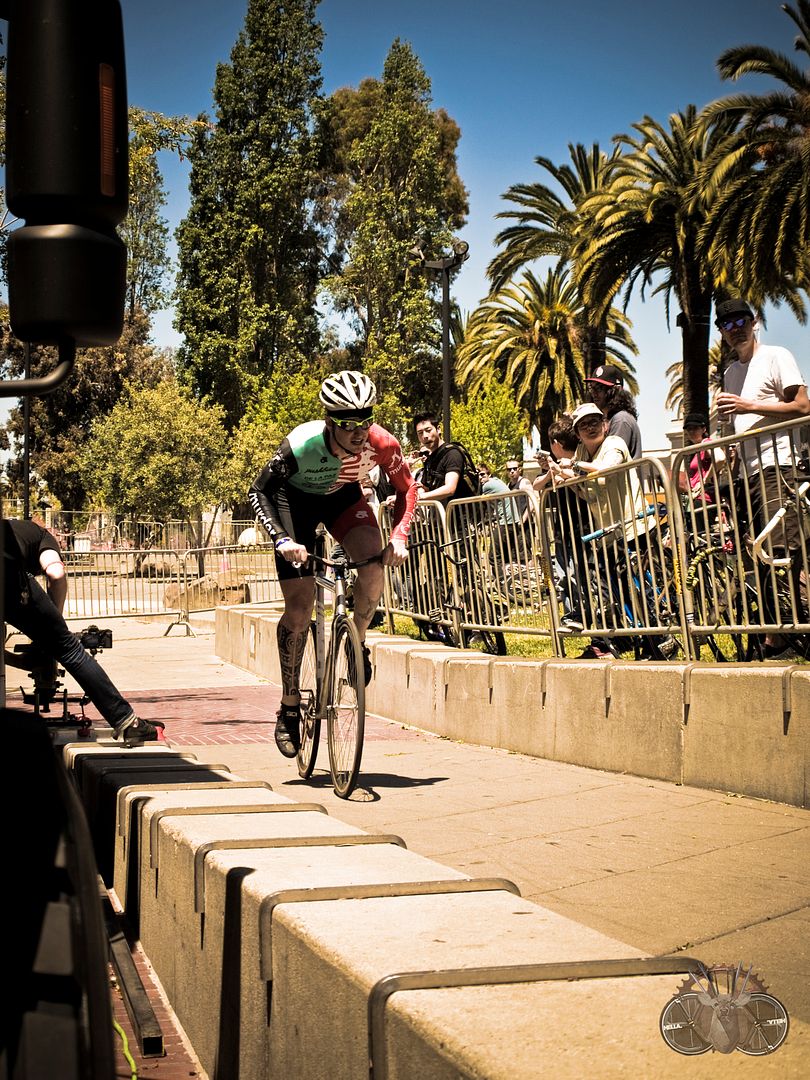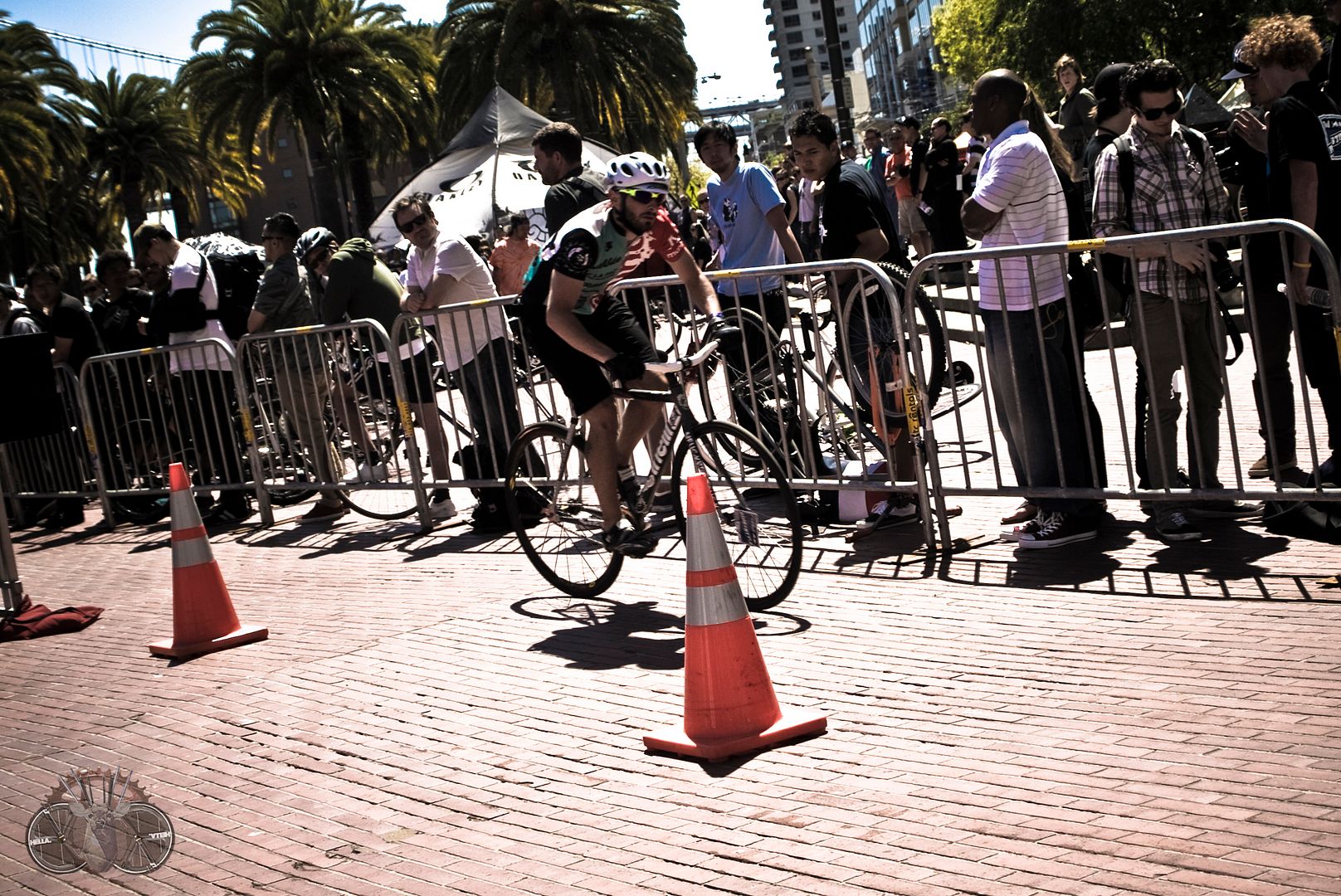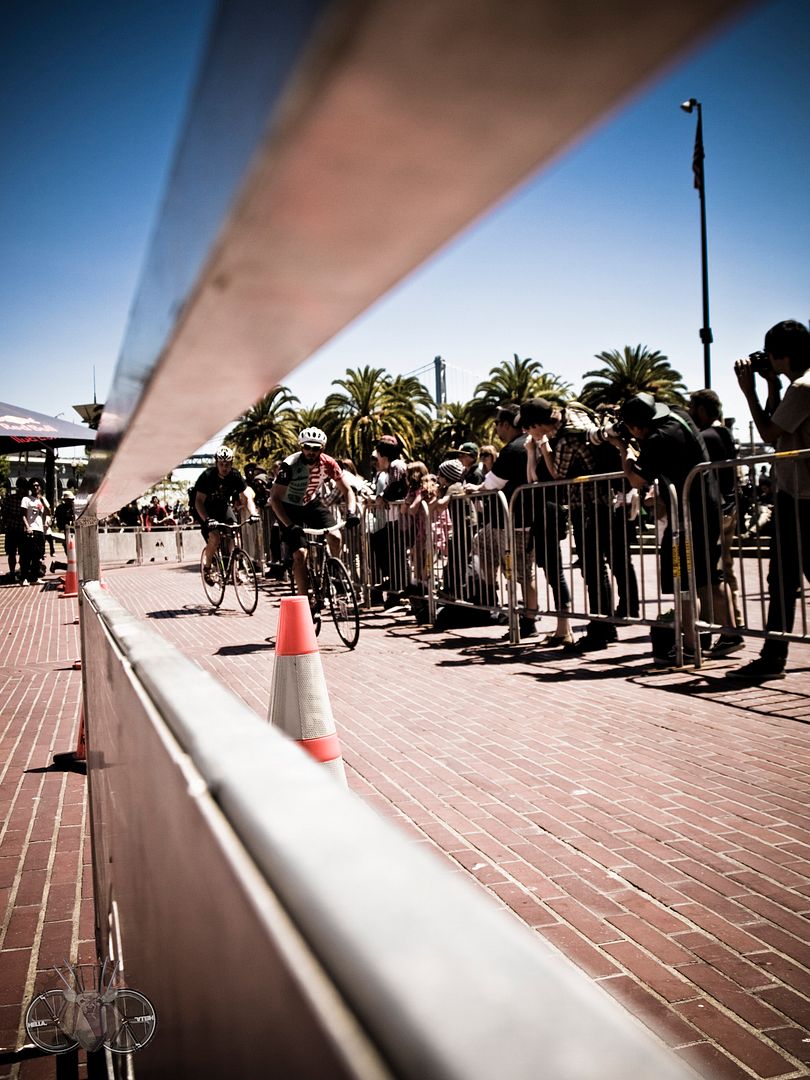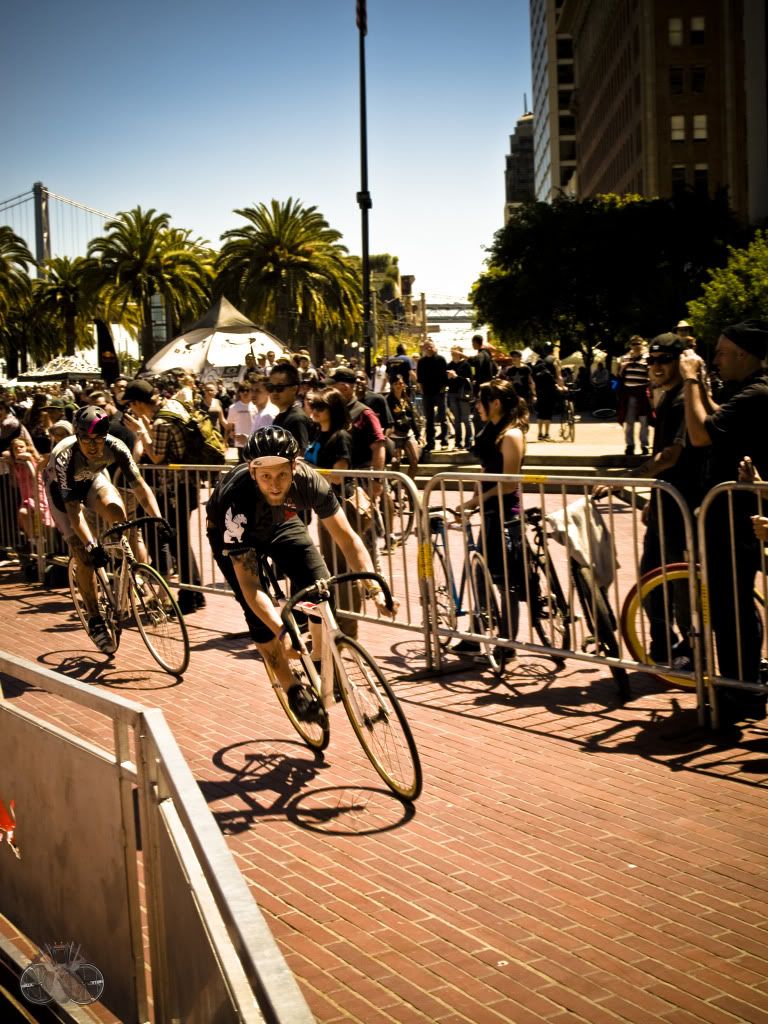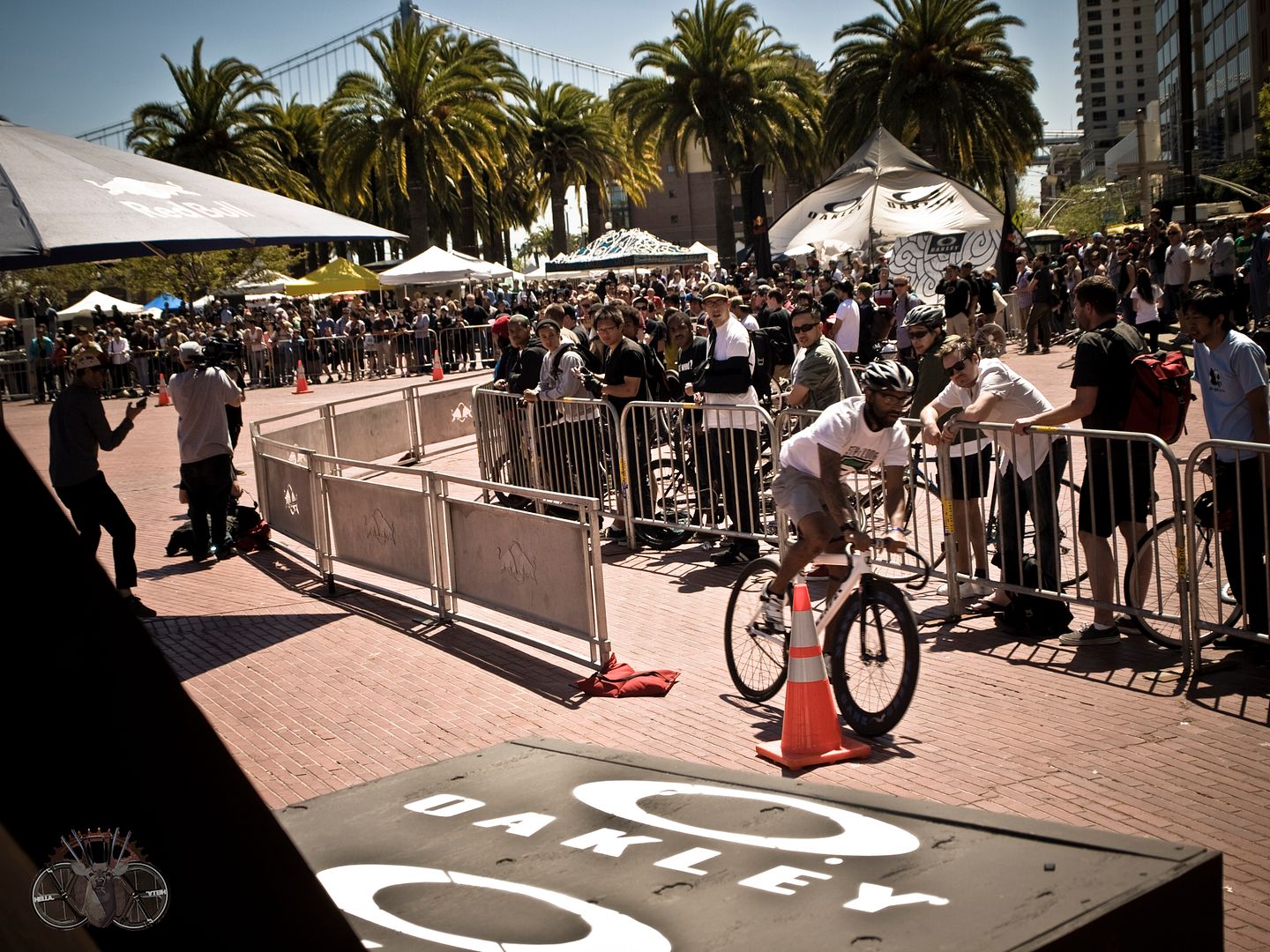 emi came up from san diego repping
5th floor
!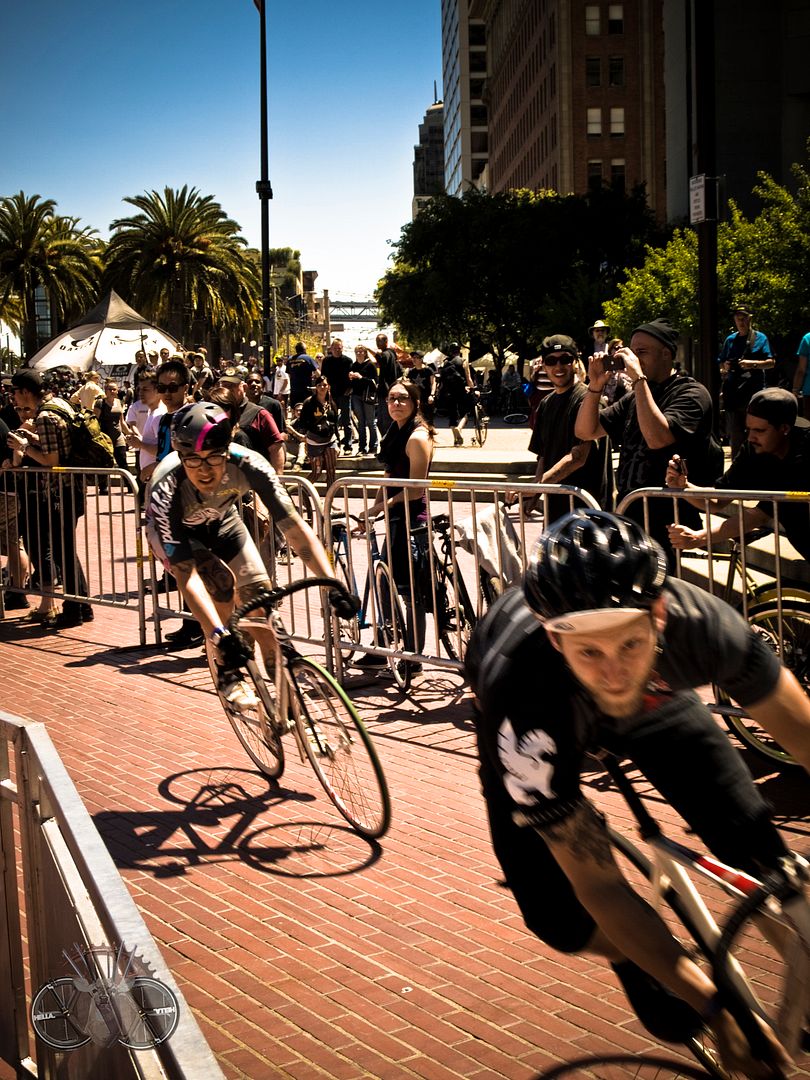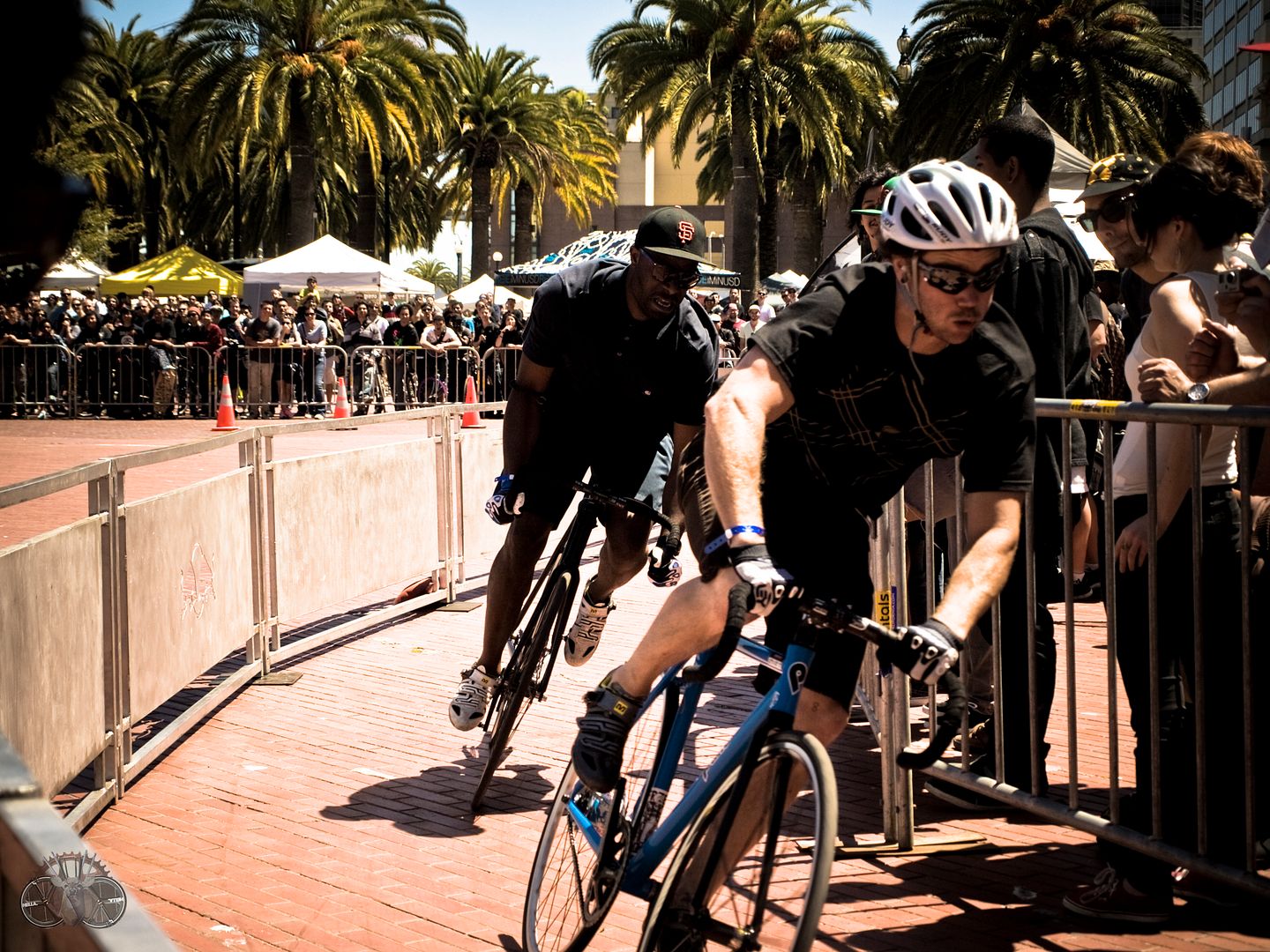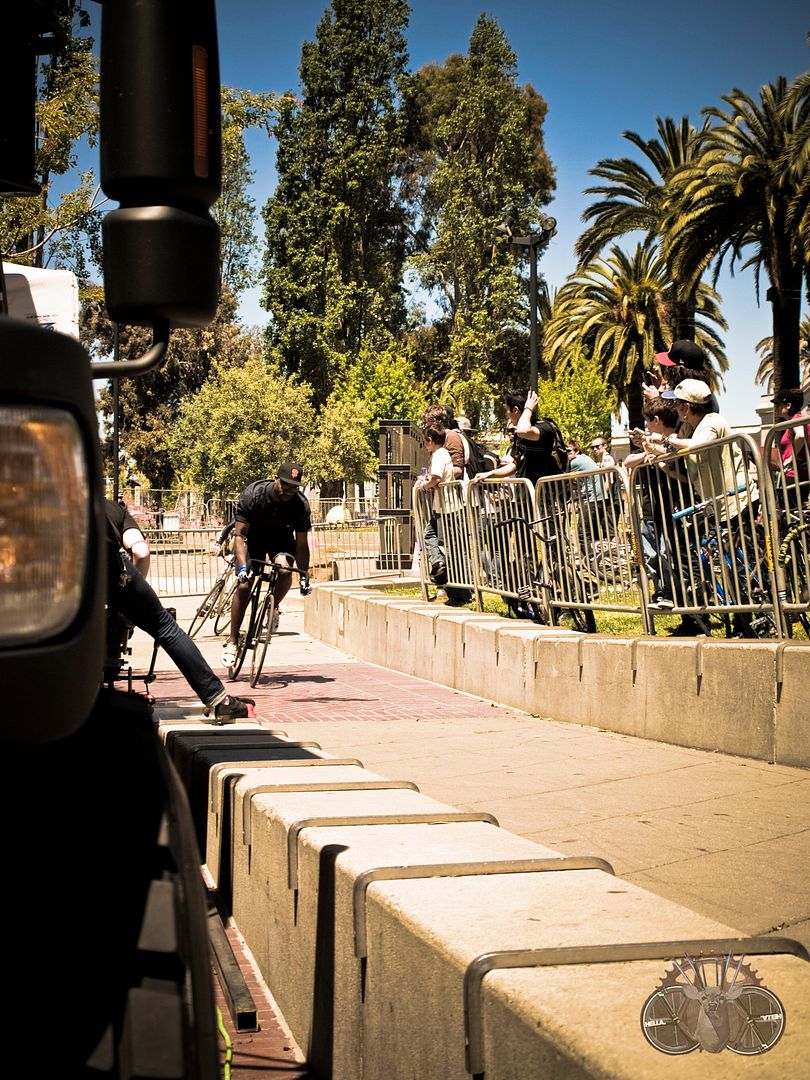 i'm not sure why, but i was most excited to see massan ride. he did the first qualifier, and plowed straight through a barricade at the finish line because he was going hella hard! it was nutty! and now for some fixed freestyle posts...
jmik