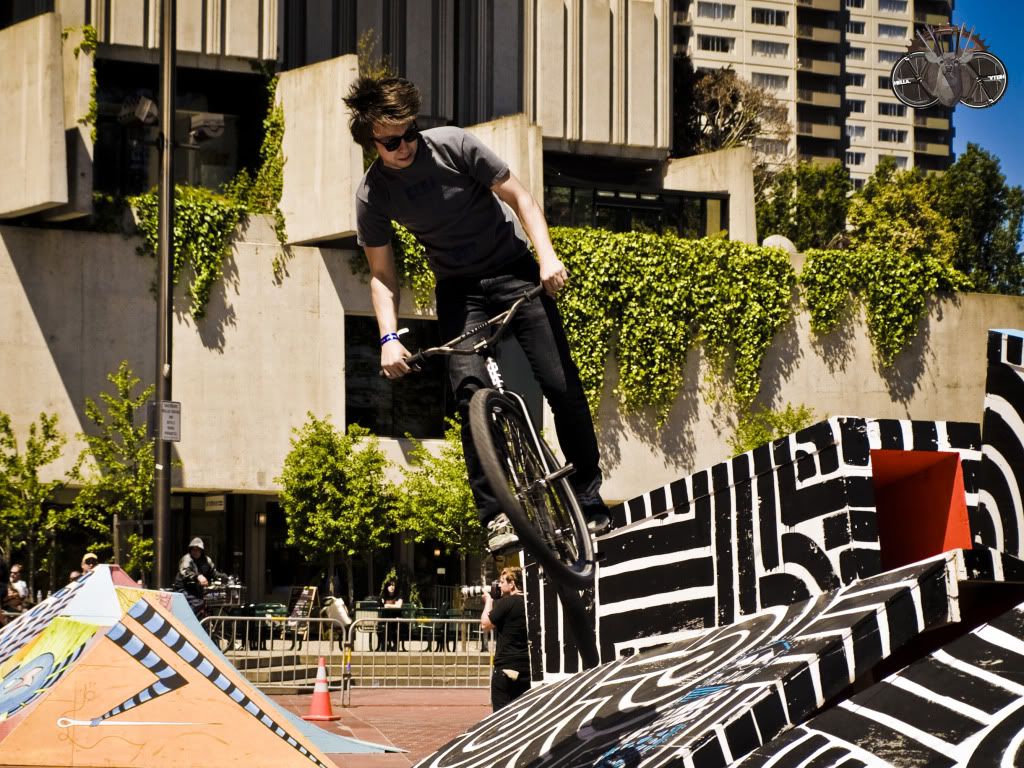 the destroy dudes are fun as hell. they were probably the only dudes that were yelling "bomb hills speed kills!" at random times- i was yelling "
DESTROY
" at random times. i have much love for the
destroy
fam, and they're a really fun bunch to hang around with. one time we were hanging out, and we talked about dick for an hour. it sounds uninteresting, but it was probably one of the most crazy conversations ive ever had in a group.
more of danimal and kenny after the jump!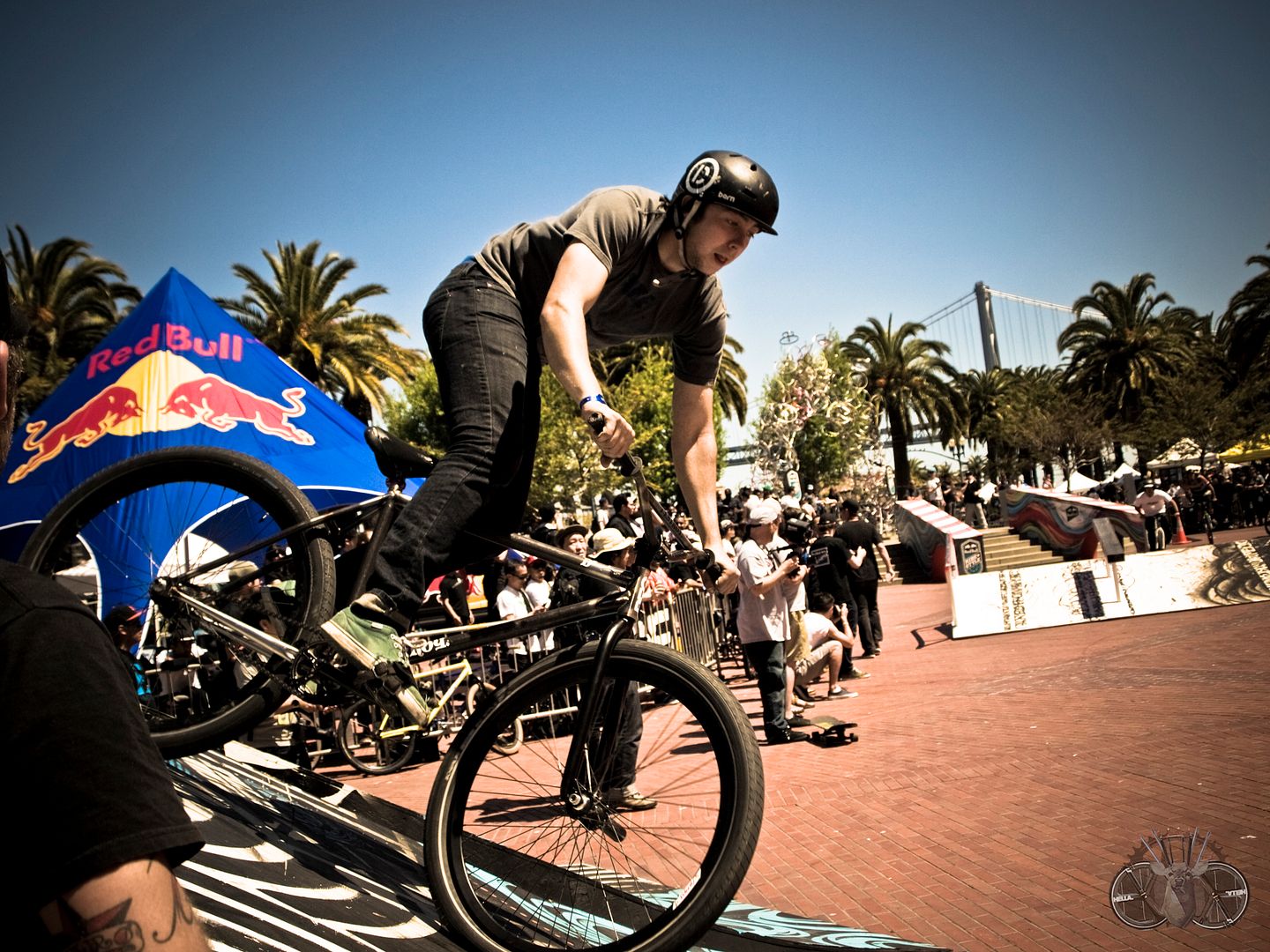 i just want to take the time to express how awesome dan's bike is. first off it's 700c/29". secondly, it's got room for... i dont know... 29 x 2.35's. third, it's got negative bottom bracket height which is crazy for a 700c. fourth, MASSIVE TUBING. fifth, 14mm dropouts. sixth, it's made by destroy- made in 'mercuh, made in redwood city, made by the raddest dudes out there. daniel will tear that bike to shreds. let's just say the frame is so strong, and dan goes so hard, that it's difficult to keep axles in line.... hell yeah duder!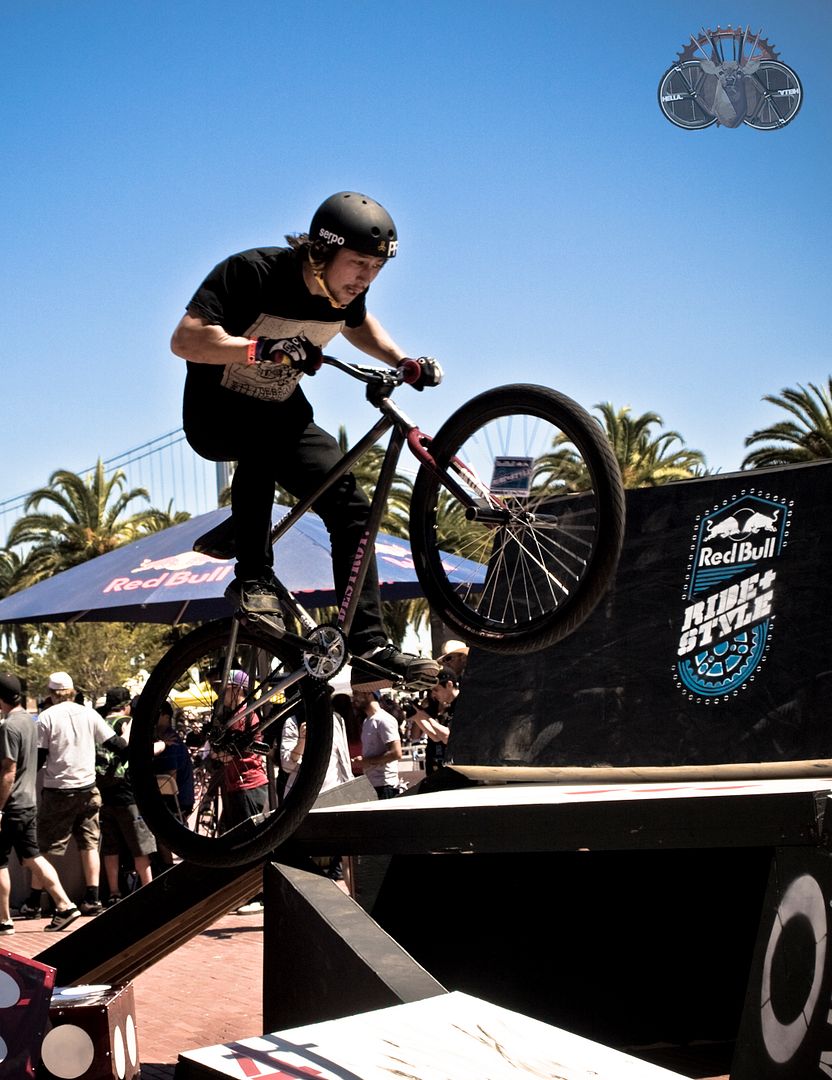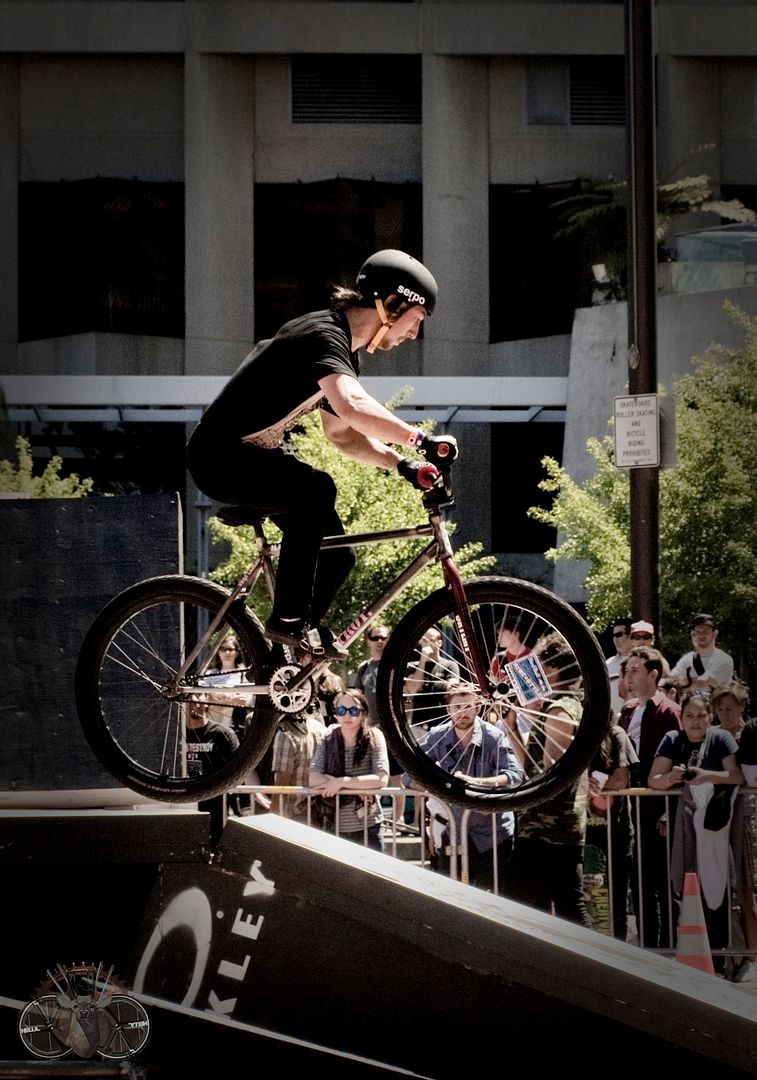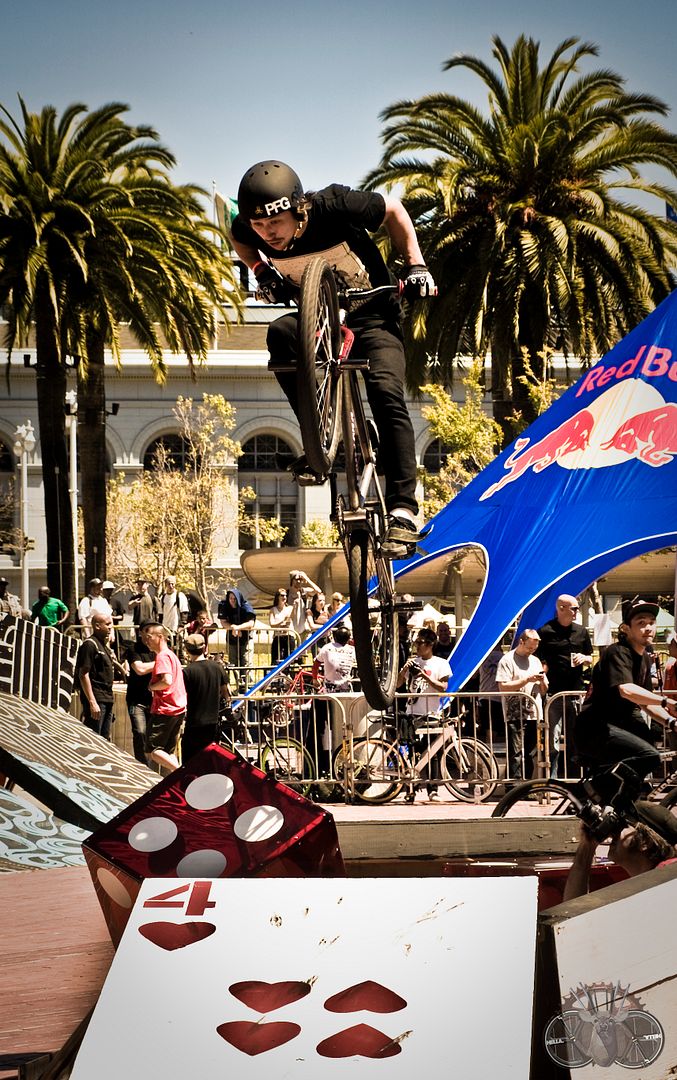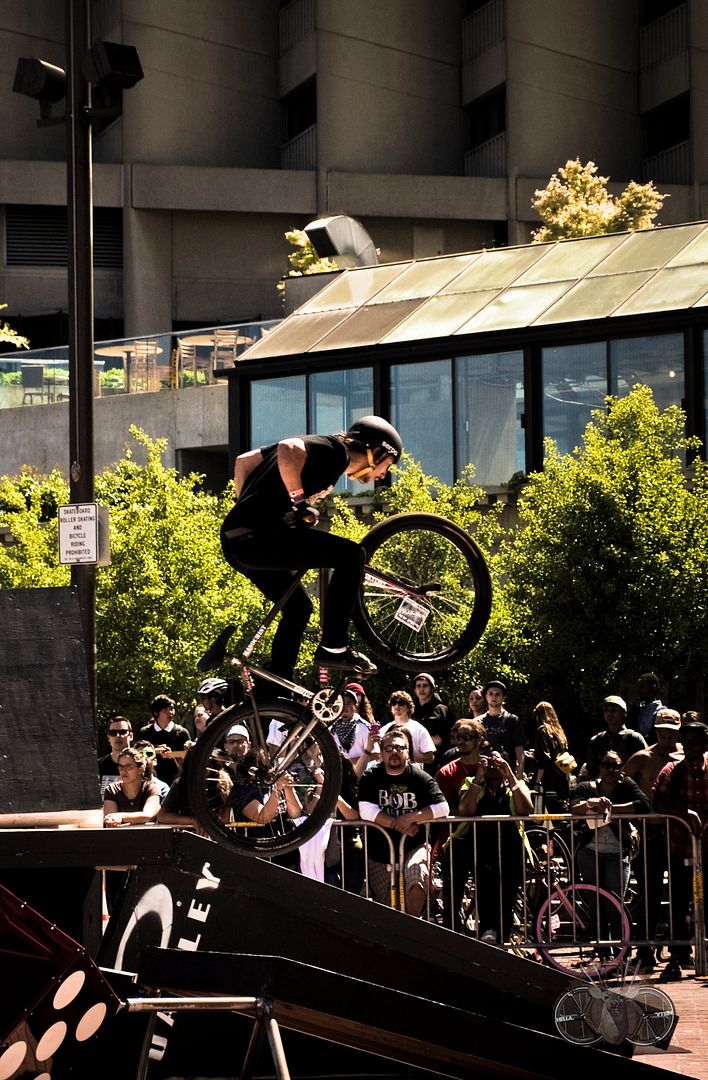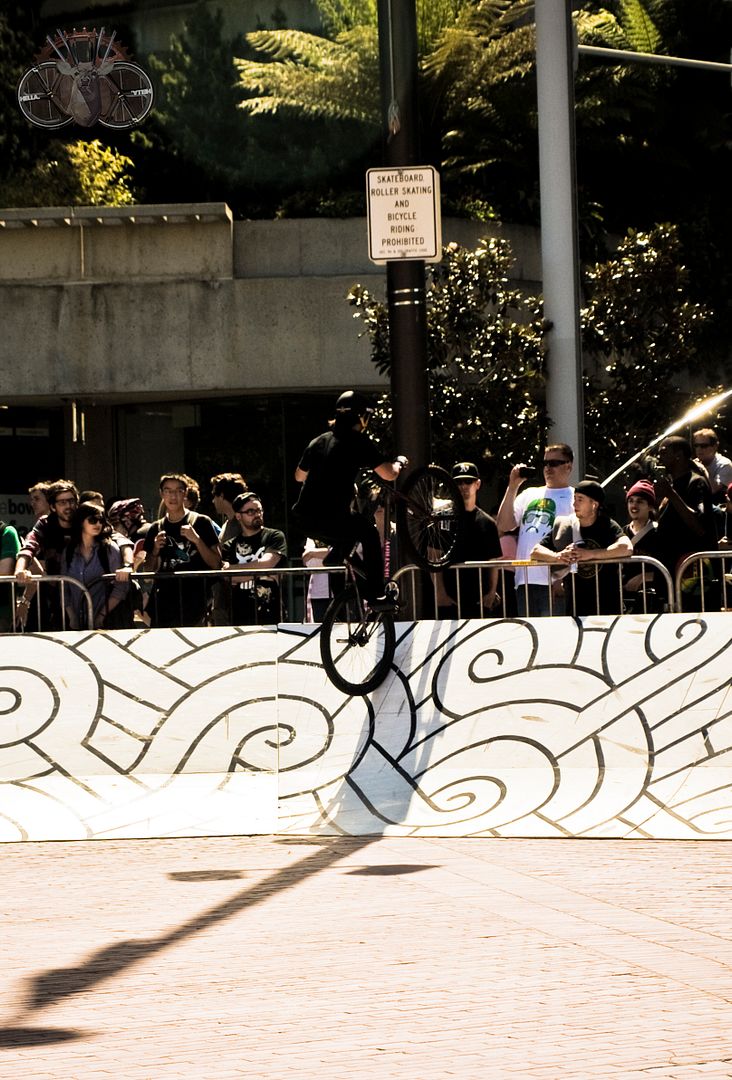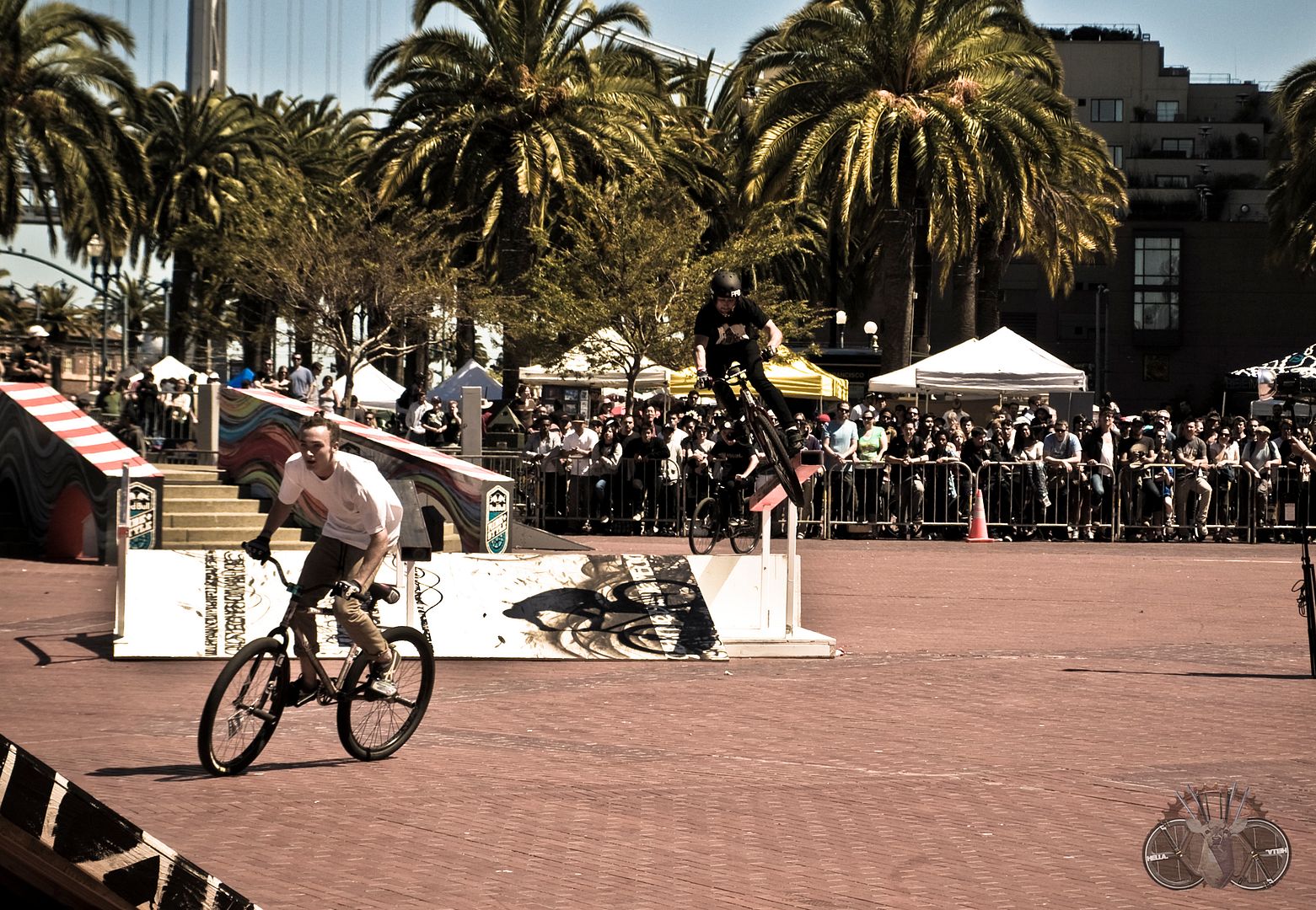 kenny is dope. right now he's riding
destroy's
production 26" frame: the masochist. i got to see these frames first hand and cannot stress how sick they are. i first met this dude at sf bike expo- actually i kinda met the whole destroy fam that day. since then, kenny's been airing into double-pegs, doing some really high airs, and overall causing mayhem.
i just want to thank sean, marcus, kenny, daniel, and the rest of the destroy fam for letting me in their humble abode... and again, there's some big news that has to do with destroy coming really really soon. like... REALLY SOON. for the time being keep up with my homies on the
twits
.
jmik