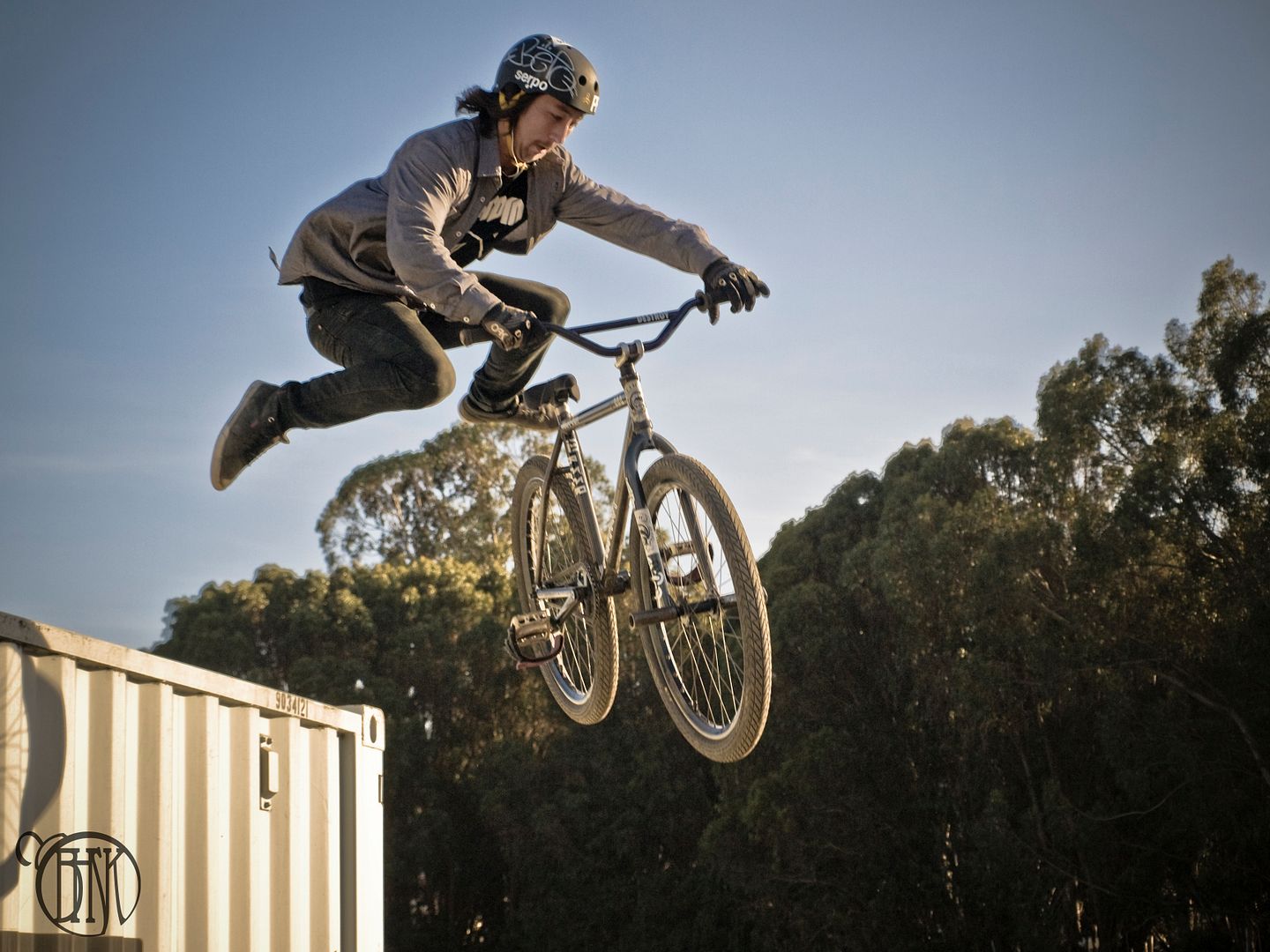 (kenny acid drop)
this is the post where i take everything and condense it into one- i though i did this end post, but i guess i let it slip. over that weekend i was basically exhausted by the fact that i would have to drive from san jose to brisbane both mornings, and on sunday i drove 3 hours back to chico. i was also exhausted by the bombardment of everything that was going on- everywhere you looked, there was something going on. that being said i have some suggestions and comments: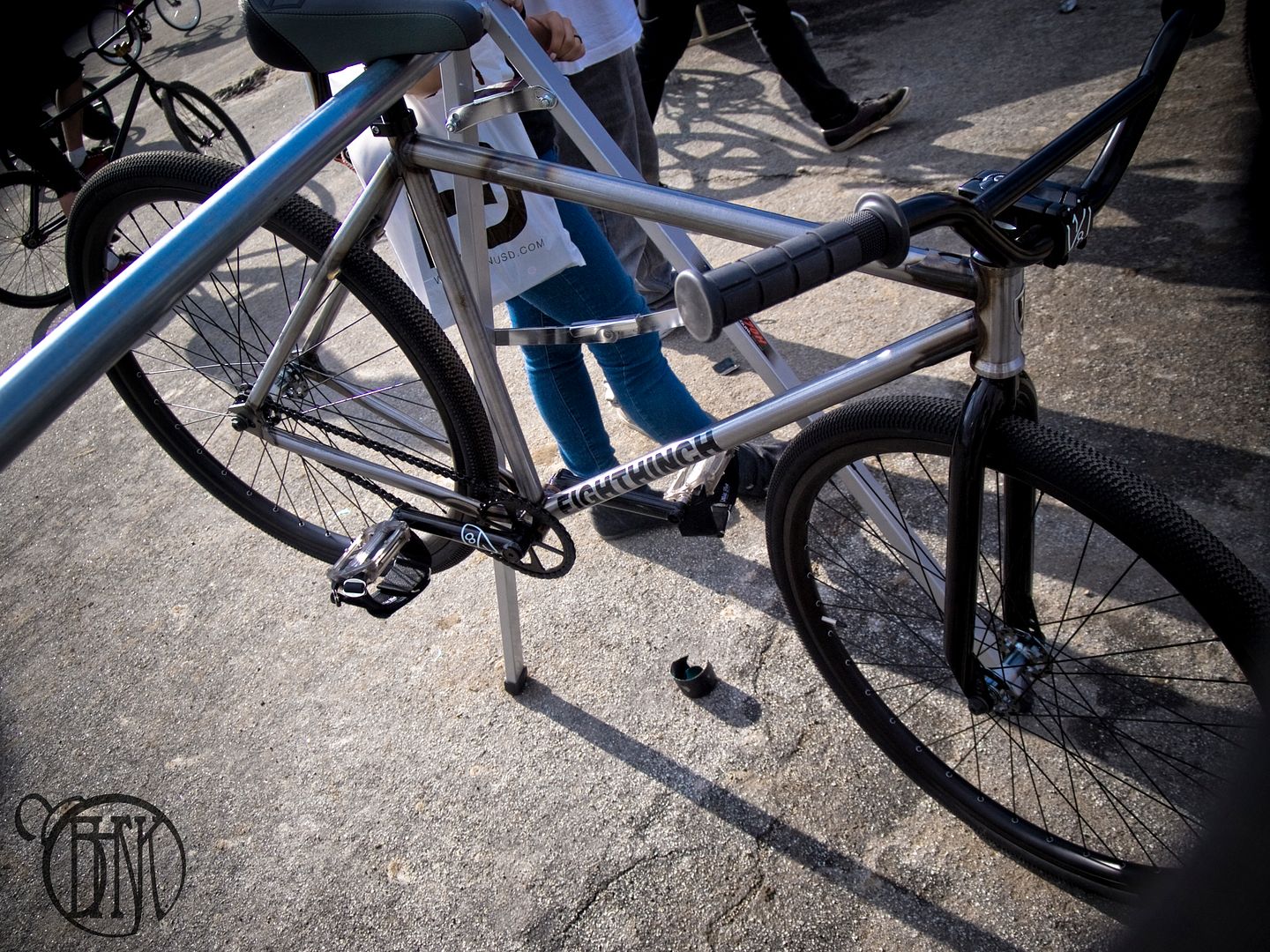 (eighthinch butcher v2 with proto parts)
1) CROSS PALACE! this year they didnt have a cyclocross track running through everything, and i always thought that was one of the more unique things of the event. so when it went away, it was kind of weird not seeing rainier from mash mobbing it.
2) day 2 had considerably less people. people didnt know that sunday would be the more intense day in terms of all the comps. maybe people had too much of the same thing going on, i dont know- but there were considerably less people. i didnt mind, more room for me to take dope pictures.
3) there is no 3- lists just look good when there's a third thing in them.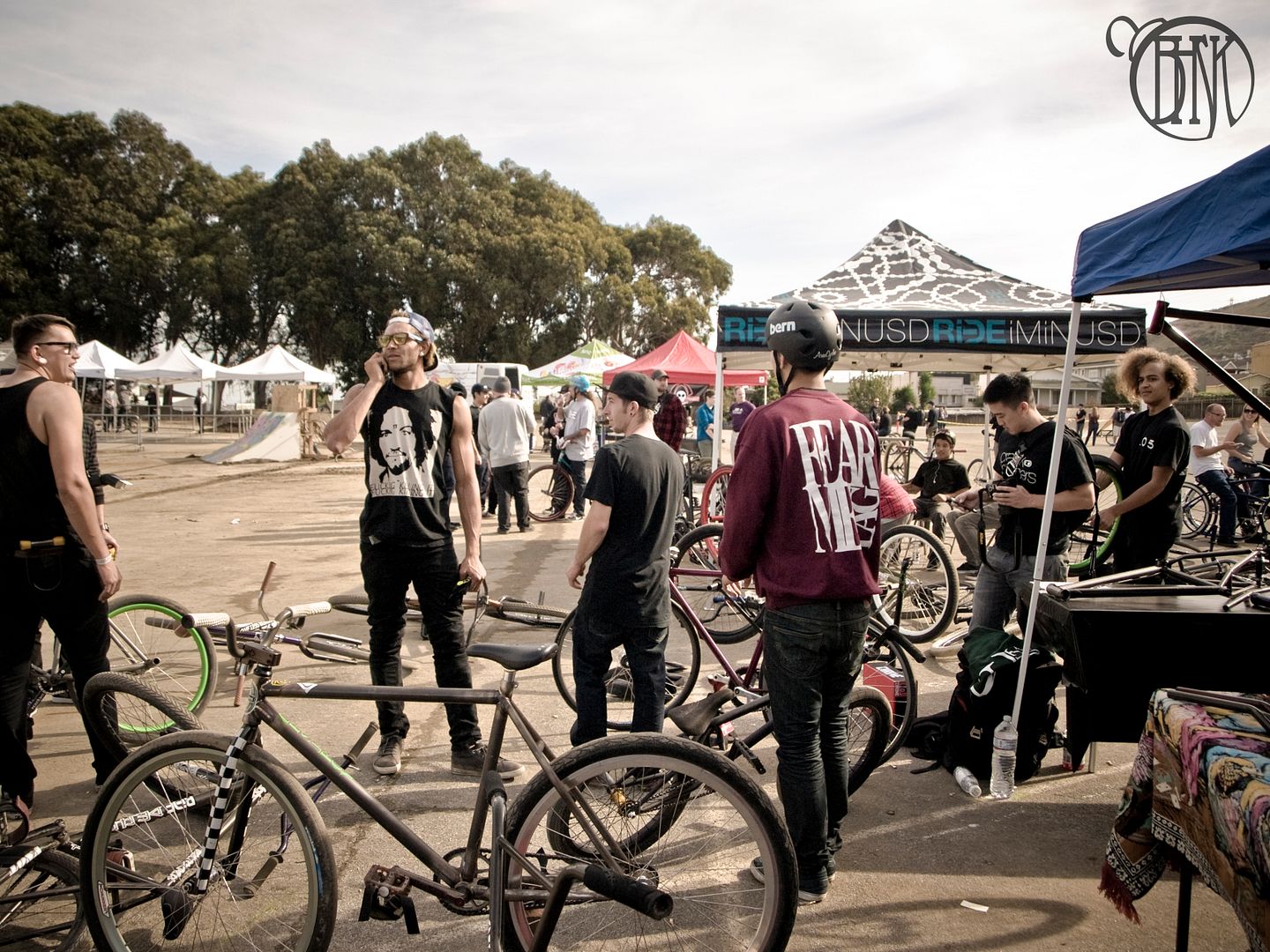 in any case, i had a ton of fun, and i think this year's fixed comp pushed some boundaries. i met people that i've only talked to via email and now apparently i'm going to try my hand at bike polo. i'd like to thank my homies that came out, and well... everyone who came out. i'd also like to thank fish and boothby for putting on AFC uproar, and phillip and his crew for putting on the whole thing.
1)
intro and inside
2)
AT showdown
3)
day 1 randoms & AFC uproar ams
4)
destroy "lady death" track feature
5)
day 2 randoms & boothby bmx
6)
AFC uproar: matt montoya & alex blanco
7)
AFC uproar: johnny coward
8)
AFC uproar: mike dinh & sean coats
9)
AFC uproar: nikko jow
10)
AFC uproar: justin "congo" mitchell
11)
AFC uproar: jakob santos
12)
AFC uproar: daniel torres
13)
AFC uproar: joe mckeag
14)
AFC uproar: kenny mother effing arimoto
15)
AFC uproar: matt reyes
now i can get to blogging about other stuff!
jmik