last year i was given a bunch of praise for the coverage of the fixed freestyle stuff (
ams
and
pros
) as well as part of the
AT showdown
and
some stuff inside
- but it was a surprise to be not only invited back but to be a part of the fixed freestyle comp AFC uproar. from last year, i was kicked up form
attending media to media sponsor
(which i have no idea what that meant, but looked pretty awesome). i just want to thank phil, and fish for sorting my way in and for doing what they're doing! with that being said, let's take a look!
Destroy
hard to believe that a year ago, i had just met the dudes from destroy. they've been rapidly growing and their frames are among the best out there. hell, i think they're the best but i'm biased. now i know i'm not saying anything here and i know that i'm only showing stuff you've already seen because i have a post dedicated to one of their newest creations later on...
Eighthinch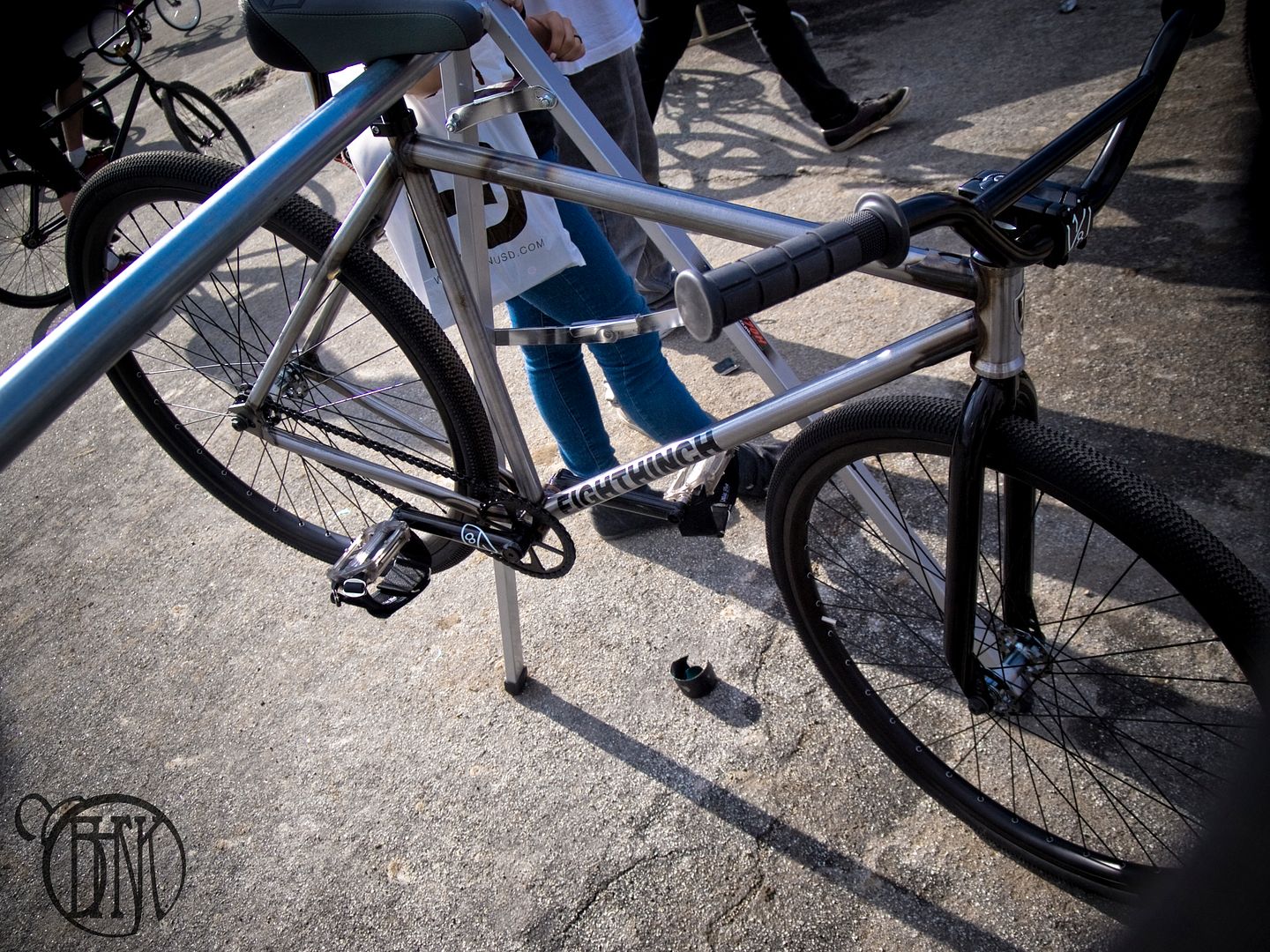 eighthinch
has been a huge supporter of BHSK, and i was psyched to hear that they were going to come out. not only that, they supplied the prize for the am competition at AFC uproar- the v2 butcher complete. if you havent noticed, there's alot of new parts that arent out yet that are on this one. 4 inch rise freestyle bars, the bueller hubs and 700c wheelset (i've seen the 26" version), pivotal (and comfy as hell) seat, and chainwheel. i'm really psyched about the chainwheel- it's going to be all steel, no insert. yeah, i'm pretty psyched for that.
Boombotix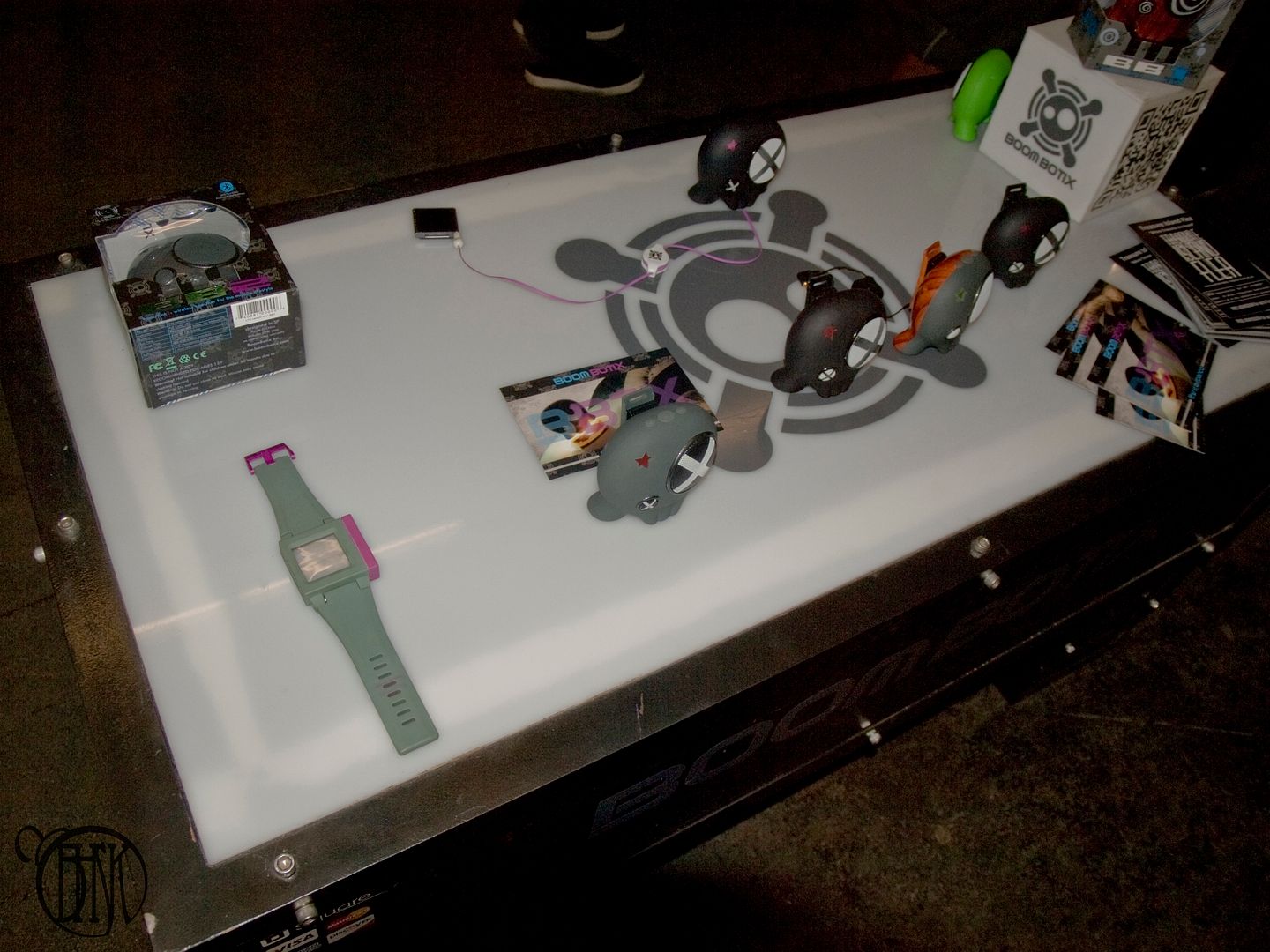 last year,
boombotix
had a different name as well as a different logo. however, though theyve gone through some changes, they've still have the best mobile speakers out there. they've revised the BB1 with volume control and tighter sockets, and both models have additional capacitors for an extra 5 Db louder. they also had the
proof watch band
out for everyone to see- it's actually pretty intense looking.
Mixie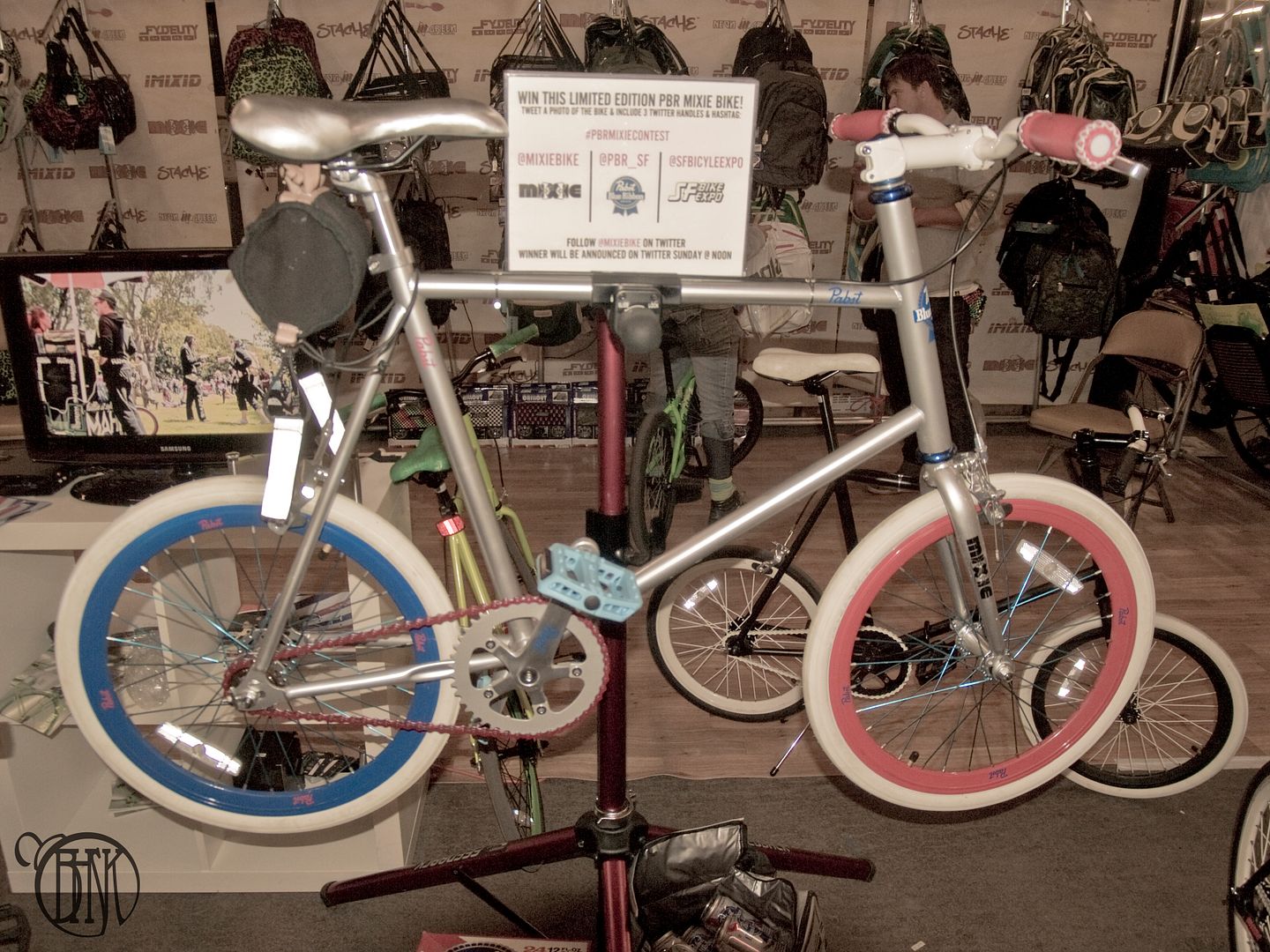 mixie
was a sponsor of the AFC uproar comp. not going to lie, i would love to have one of these. it's silly looking but damn it was fun to ride. there was a "criscross" version over by the destroy area, and i couldnt get enough of it. it was too damn fun. i seriously want one of these. i hope you guys hear me!
Mission Bicycle co
mission bicycle co
is an sf based company that builds bikes for daily street riding. they also have a quirky cool shop that sells bike 'staches. they just announced the introduction of their newest offering- the sutro. a multispeed setup utilizing an internallly shifting hub.
Hold Fast
this probably isnt news to anyone but i didnt know that these existed from
hold fast
. plastic reinforcing sleeves for the dudes who run metal pedals? geeeeeniiuuus.
Cinelli
they didnt have much- just iminusd's mash x
cinelli
. no big deal. it's just the cleanest looking thing ever.
DZR
i wish i could use
DZR
shoes, but i dont have any setup with clipless pedals. they came with their split window bus (VW talk) and full line of shoes as well as some new ones.
BLKMRKT
the last time i saw the
blackmarket
NSF, it was still in the proto stage. i'm still a big fan of this one even though it doesnt have negative bottom bracket and stuff. actually i'm psyched to see brad parker rip on one of these sinch he got his new setup running. look out for it.
Nemesis Project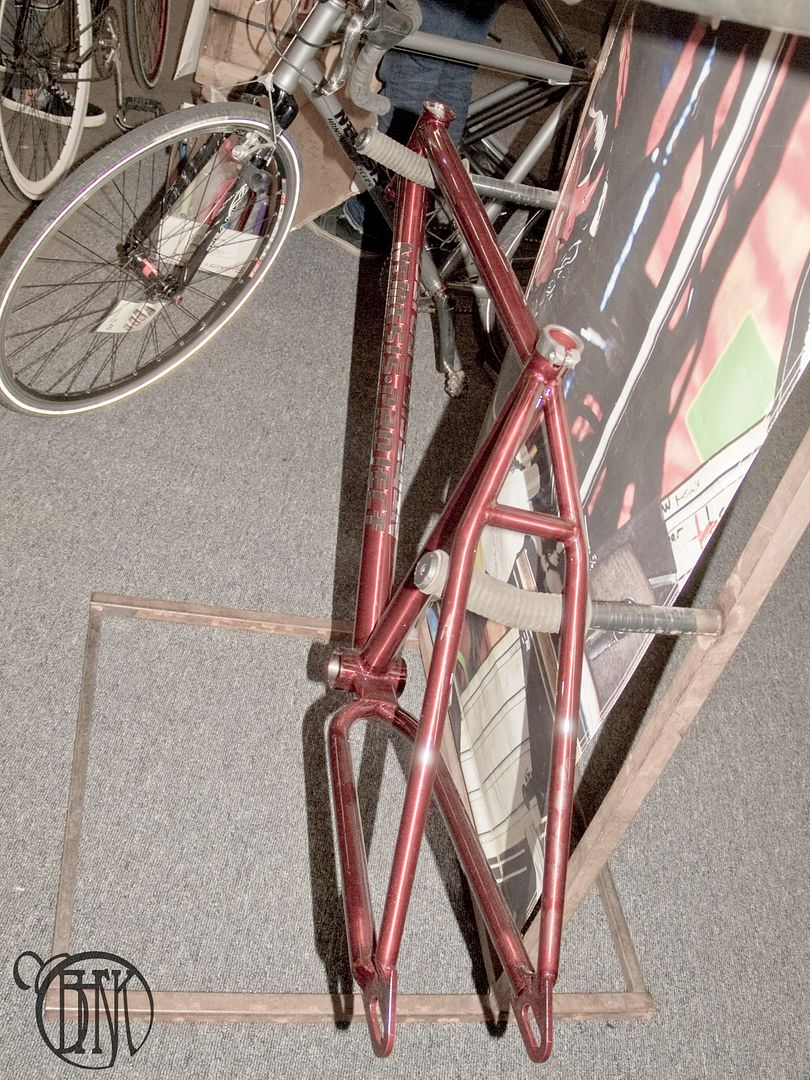 nem pro
's been around the block or two and they had a bunch of frames on display including the sluggo- the super reinforced, bomb-proof frame that also features closed dropouts and a wishbone chainstay setup.