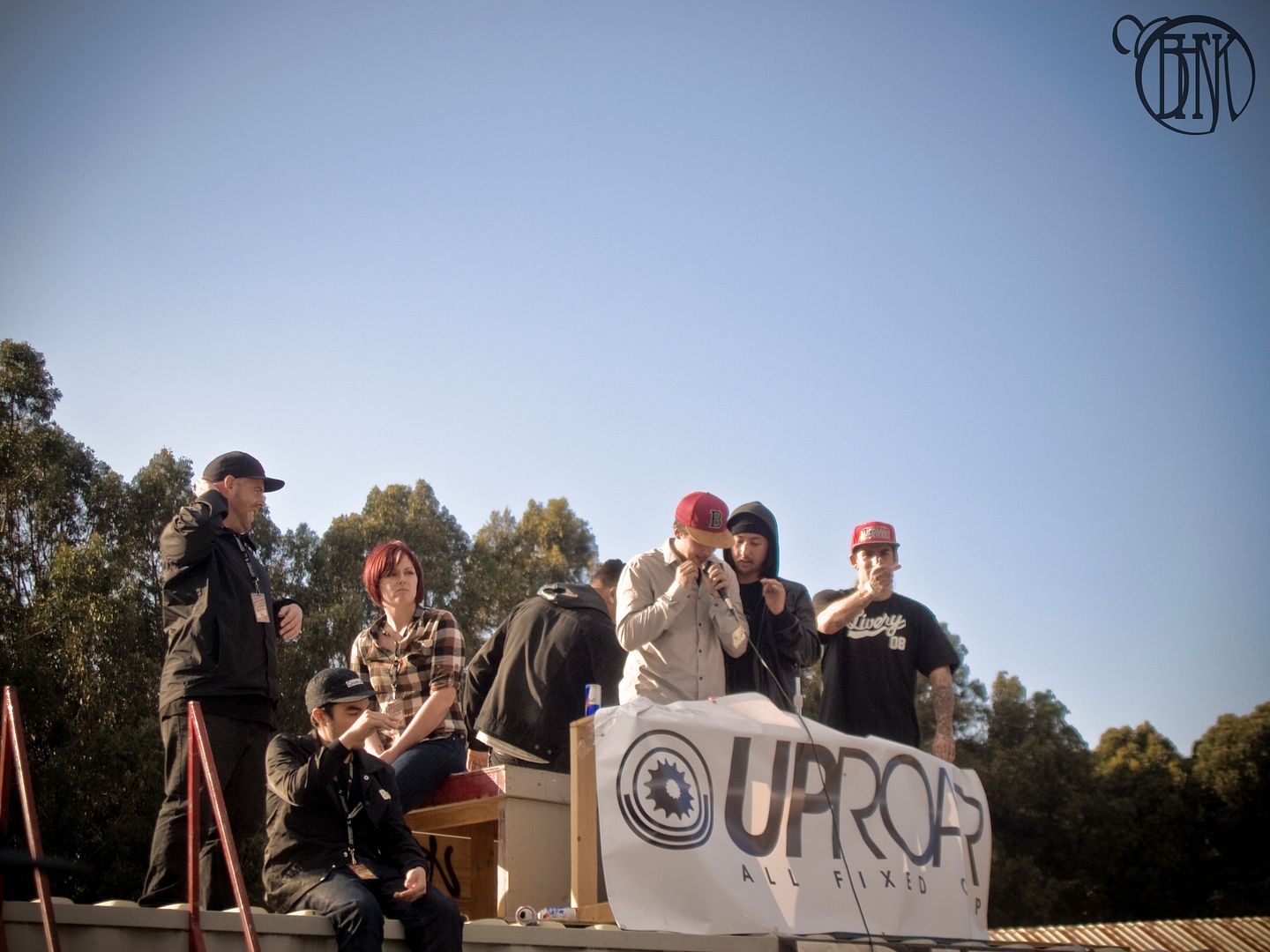 i showed up an hour after they opened the gates, and well we had a problem: the course was pretty much mud, and we had alot of loose dirt. solution: ride it. after that was all sorted out, we got everything moving and the am comp was on it's way.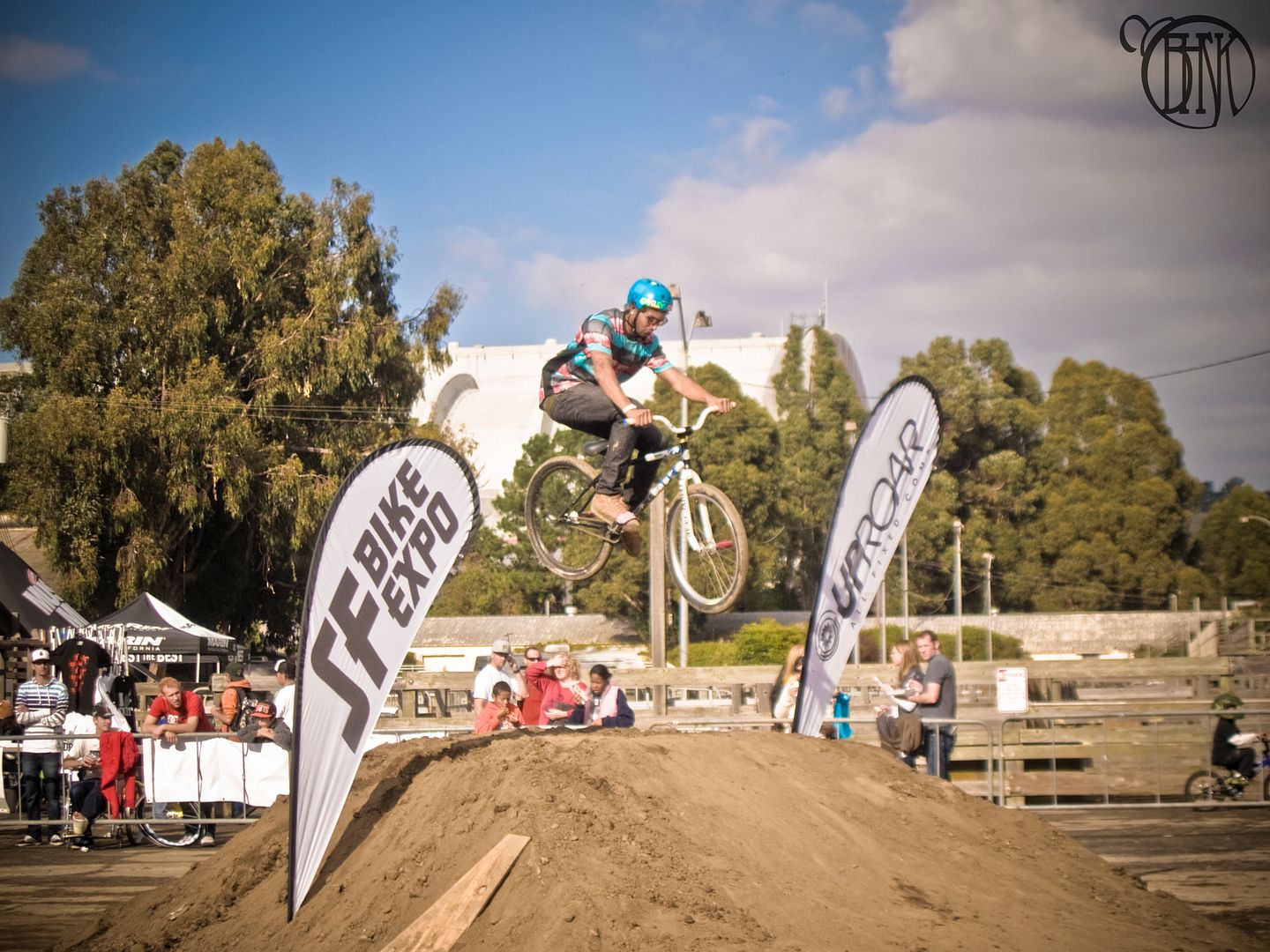 though the pro contest wasnt until the second day, there were a handful of pros that showed up- boothby was obligated to be there since he built the course.
up above you see jakob smothering mike dinh with his stomach while kenny goes for the assist.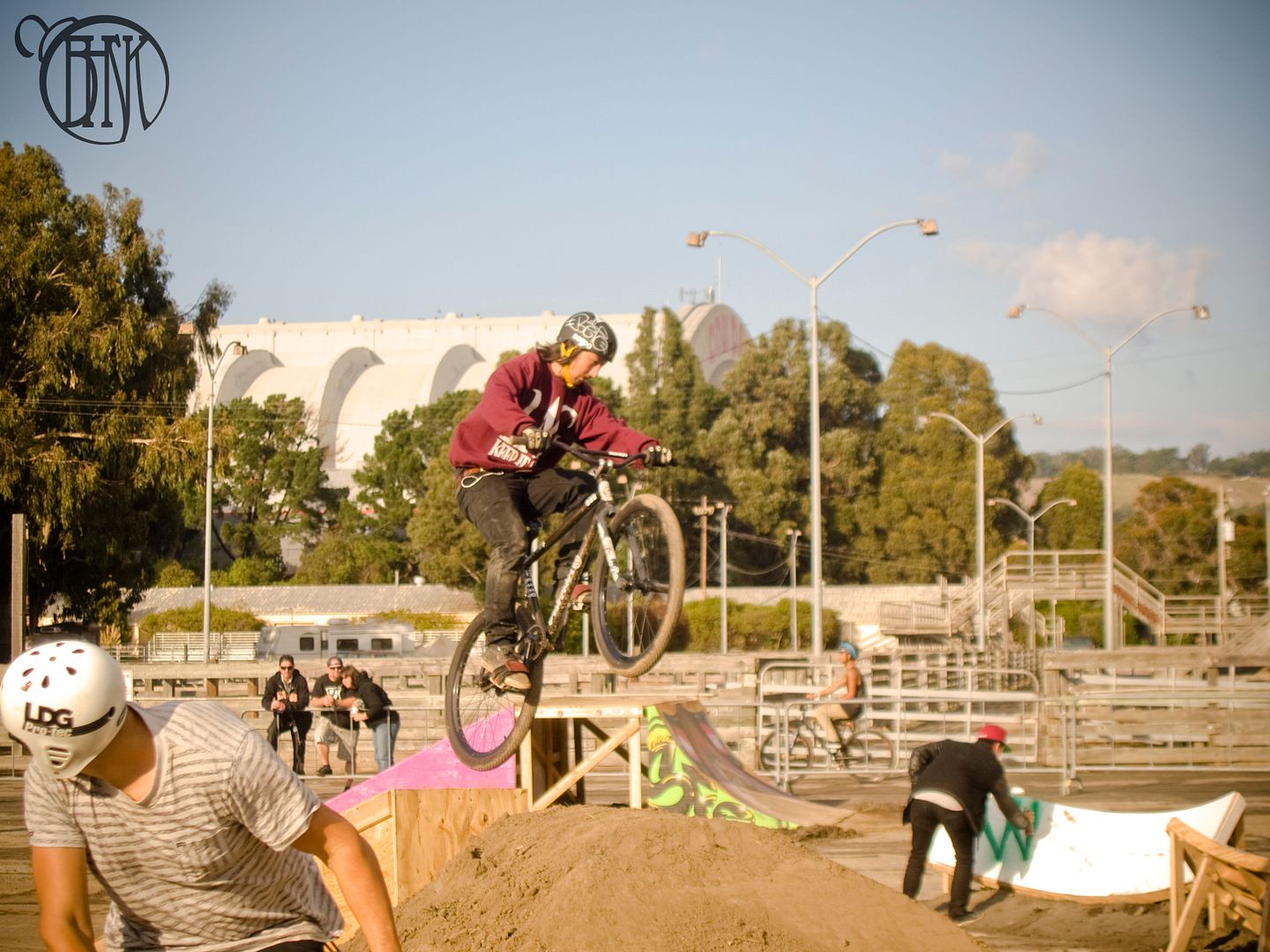 this one's got kenny, congo, and wonka- ed didnt ride, but he was there. you'll see "wonka" all over the course...
i decided to take a bathroom break during the am comp so i missed half of it! i was super bummed! on top of that my camera lens was angry at me and i didnt get everything straightened out until around the end... anyway here's what i got: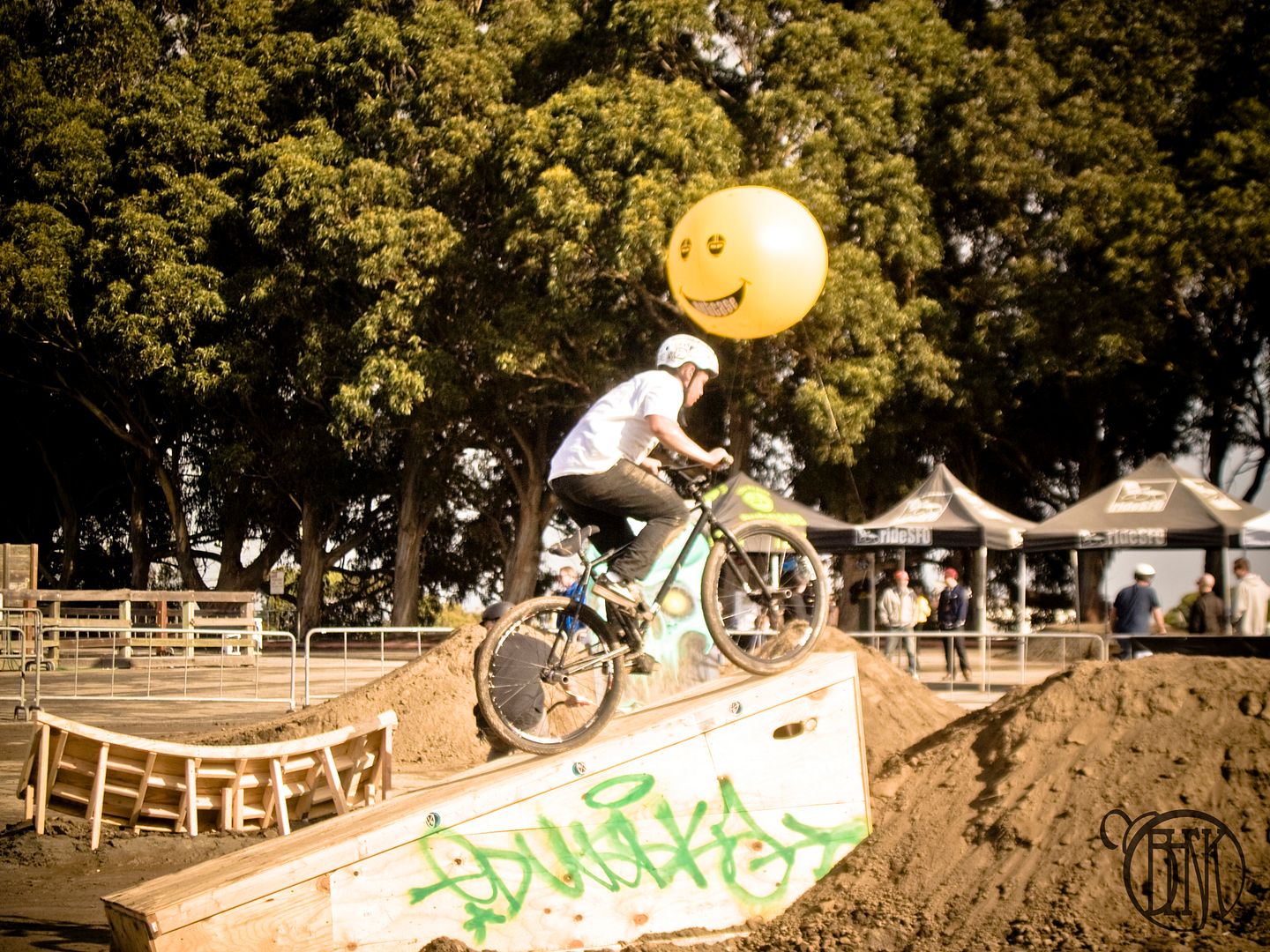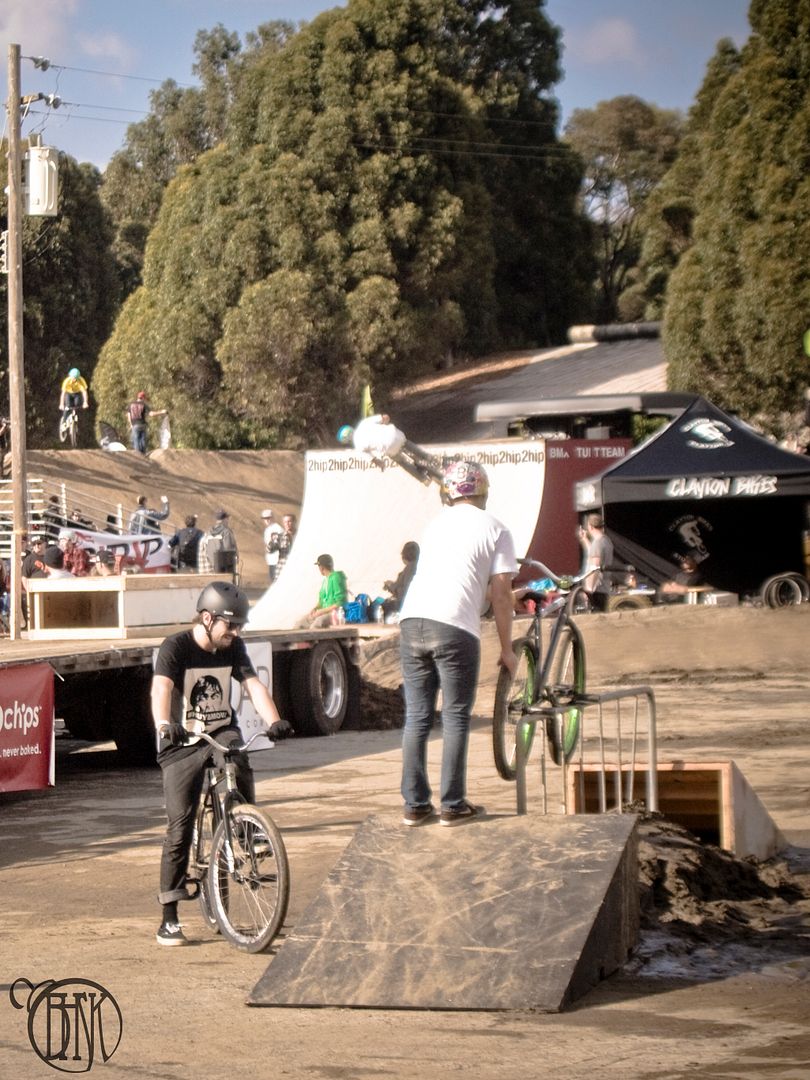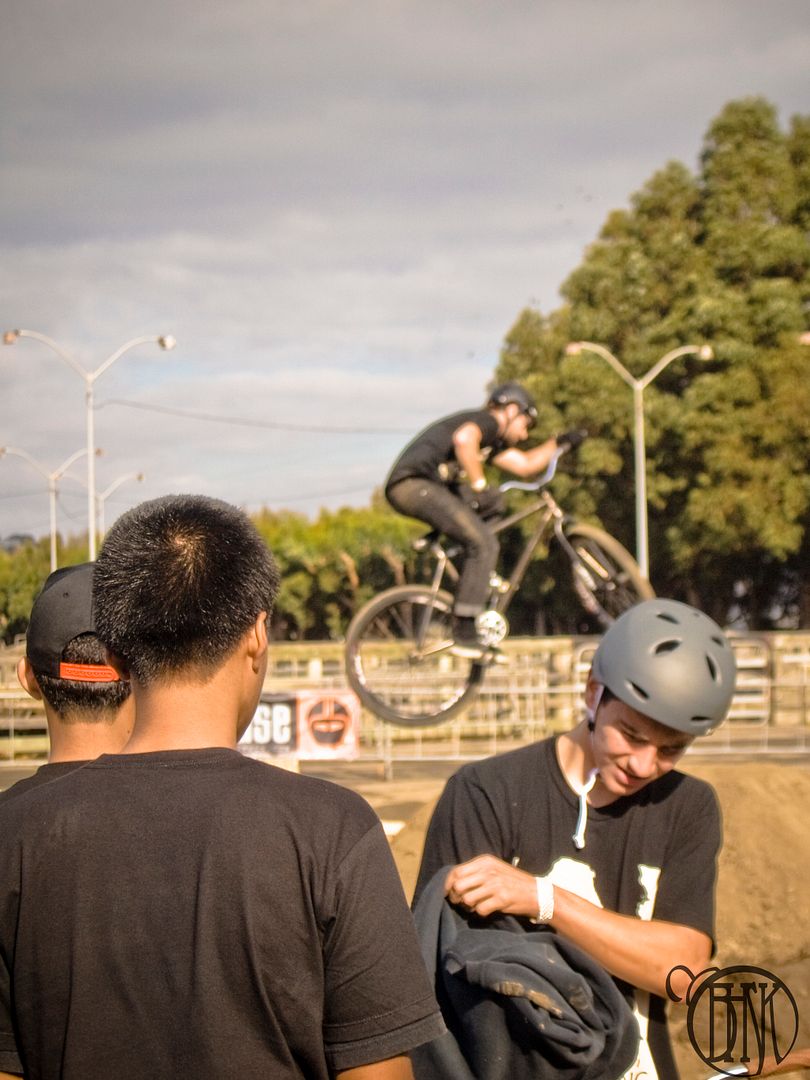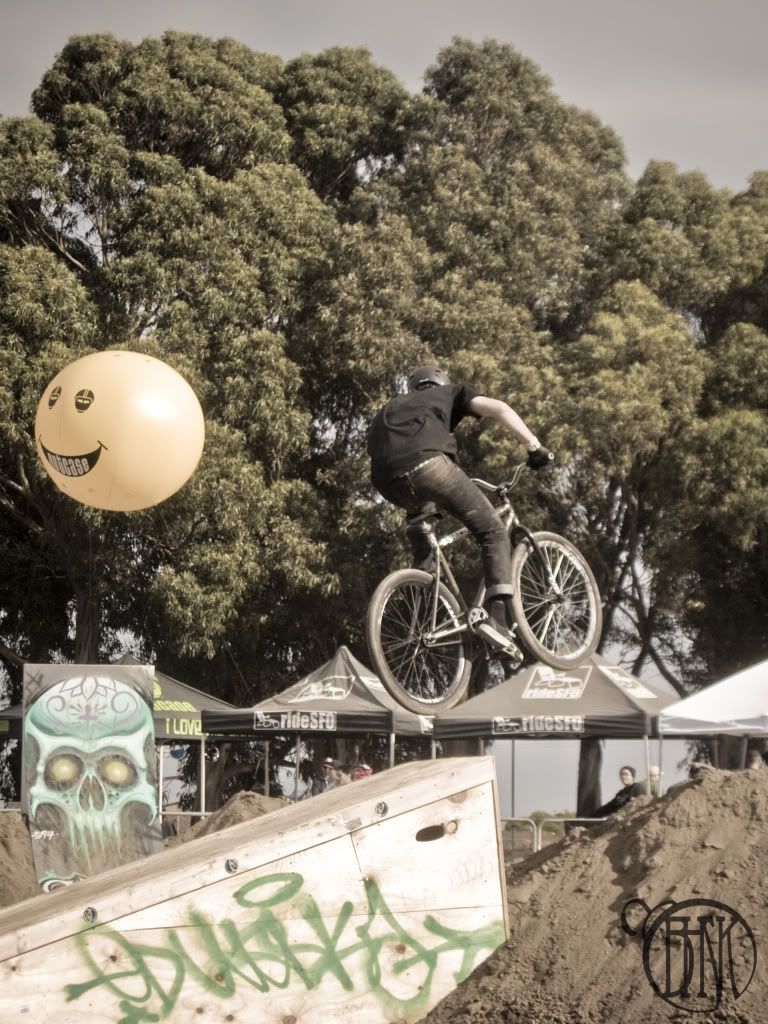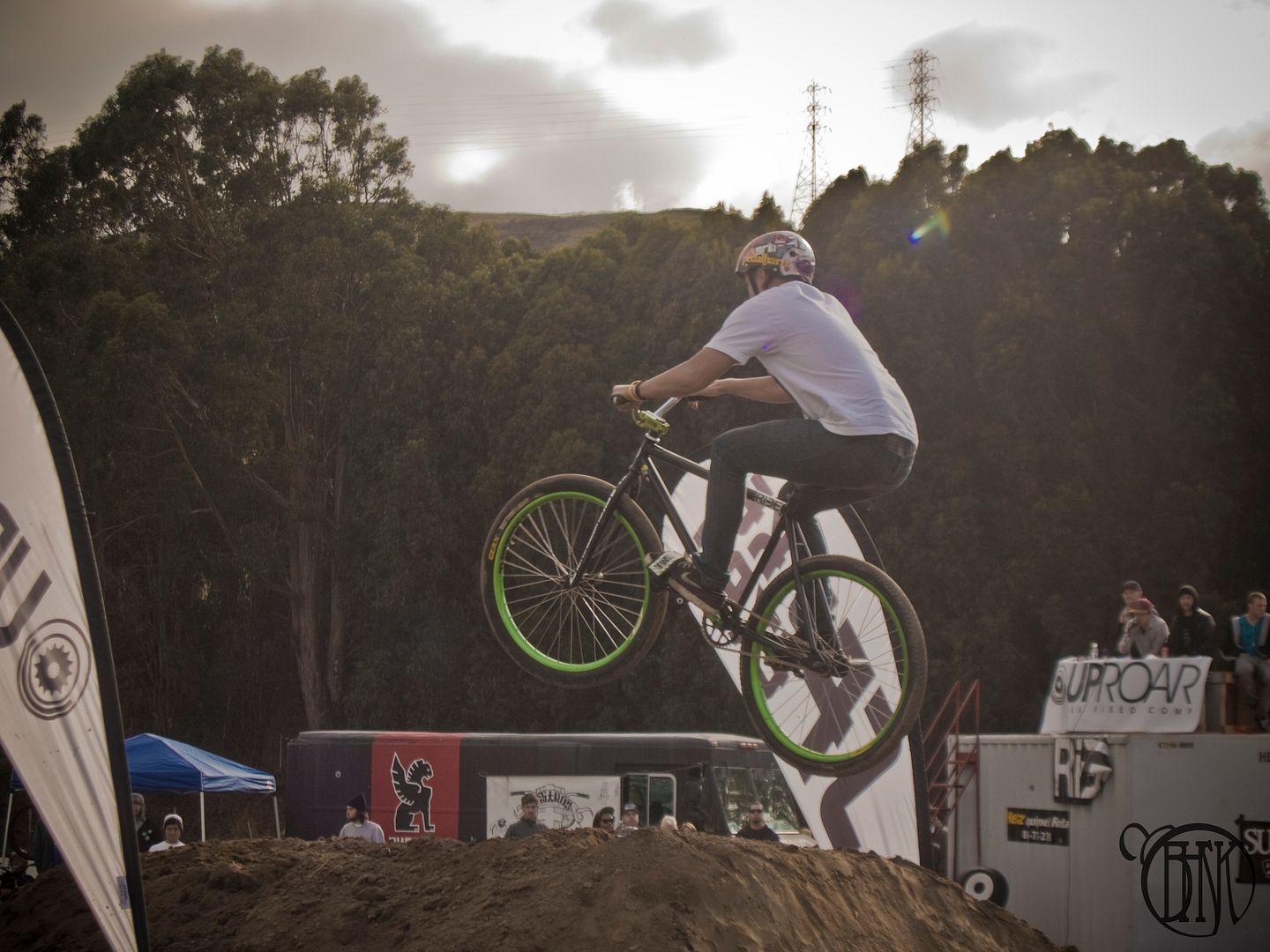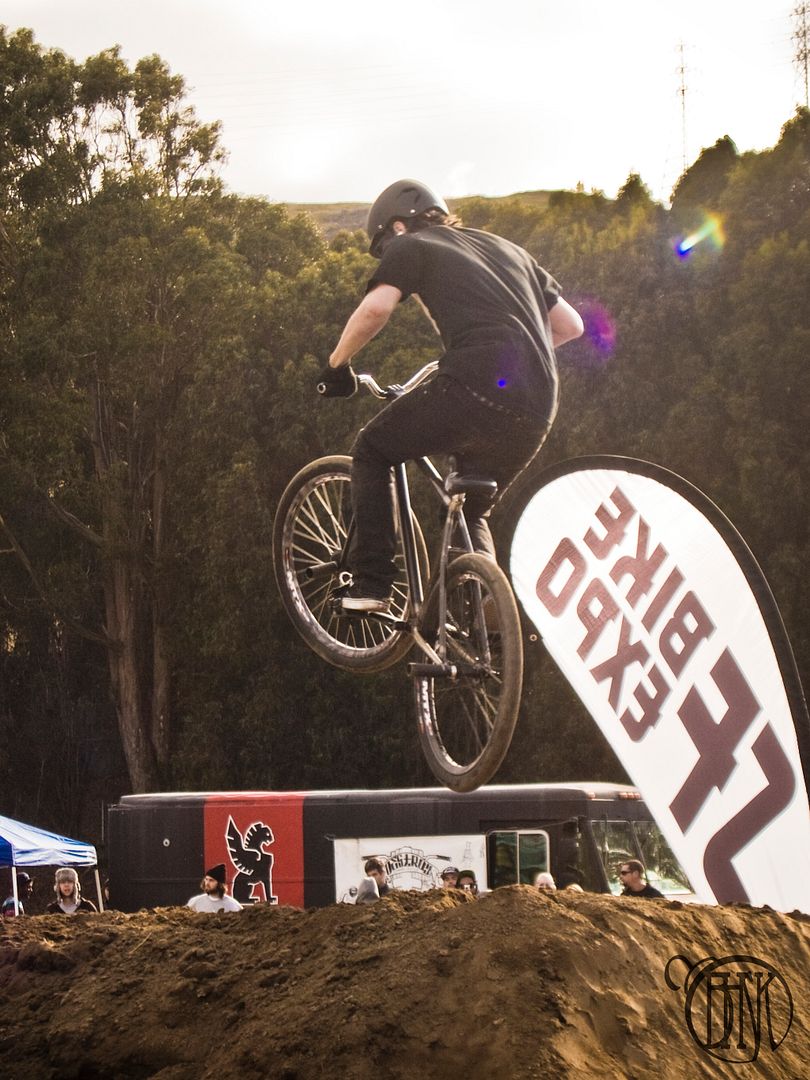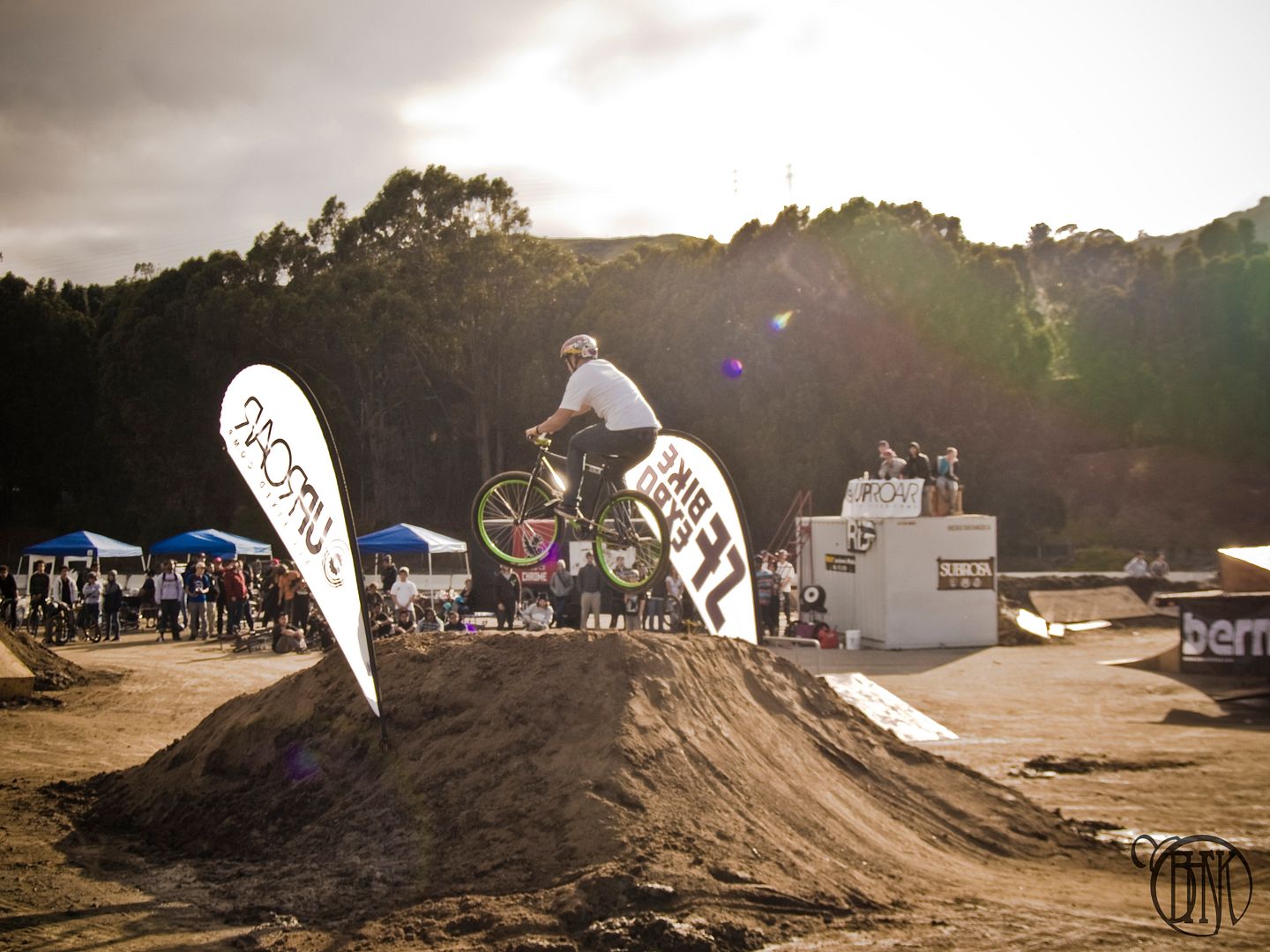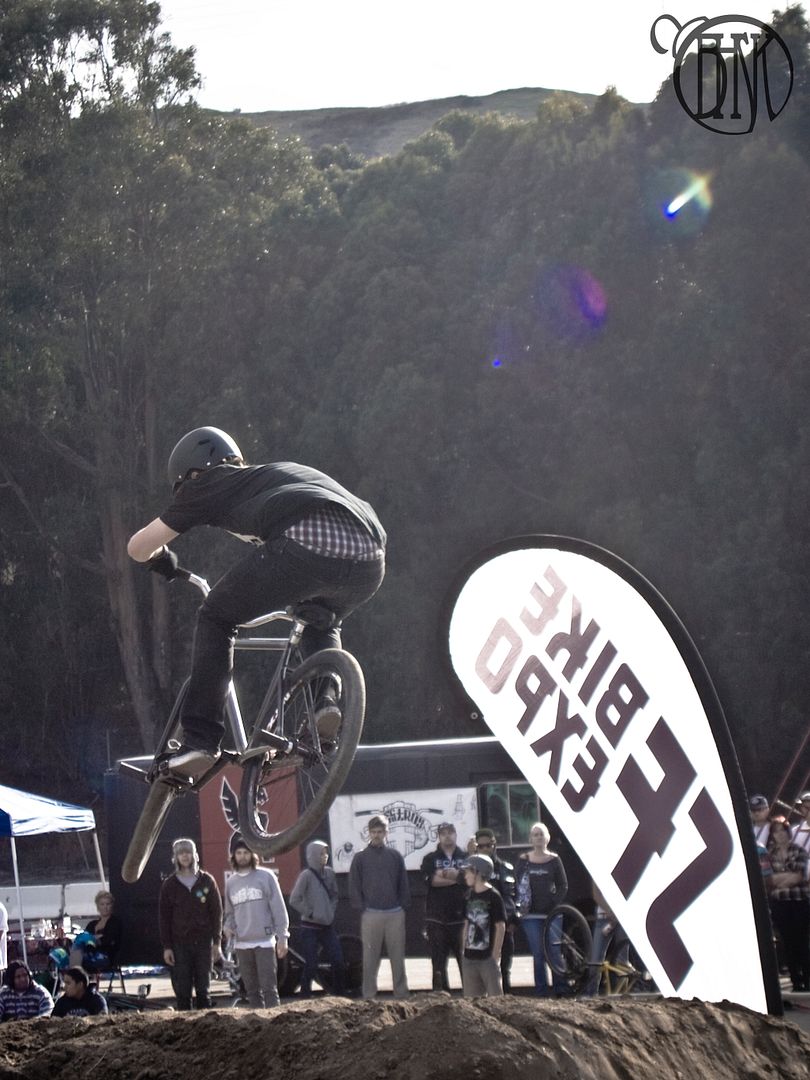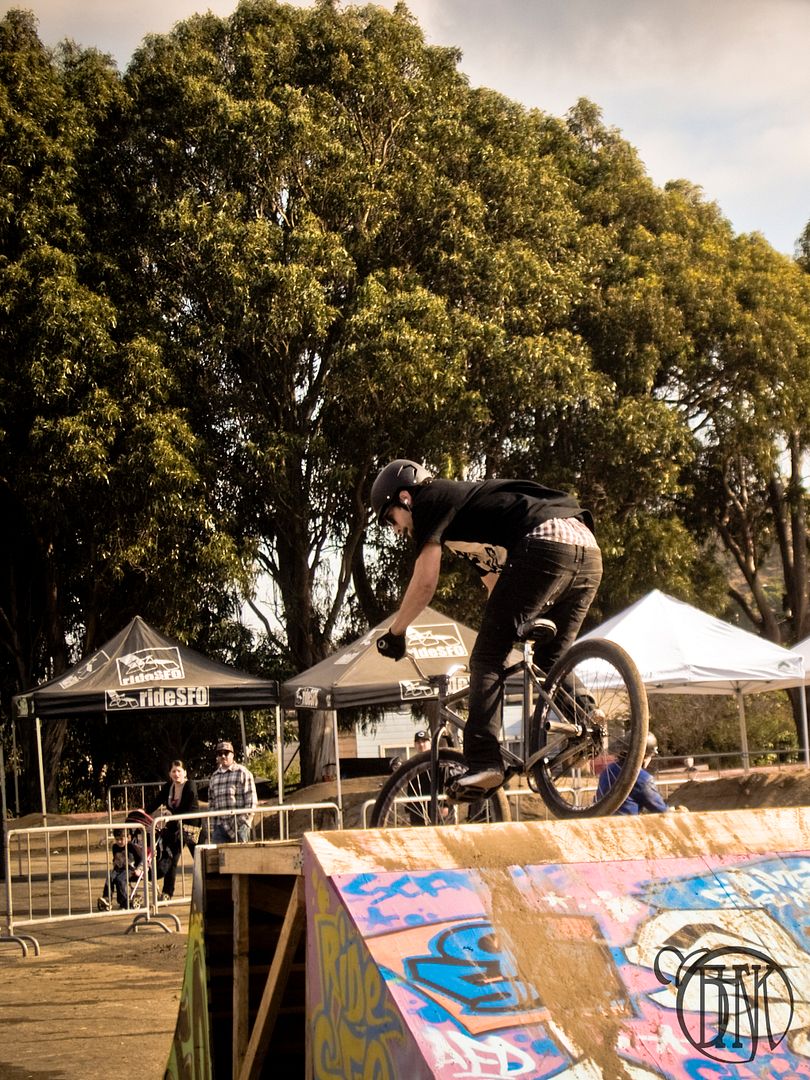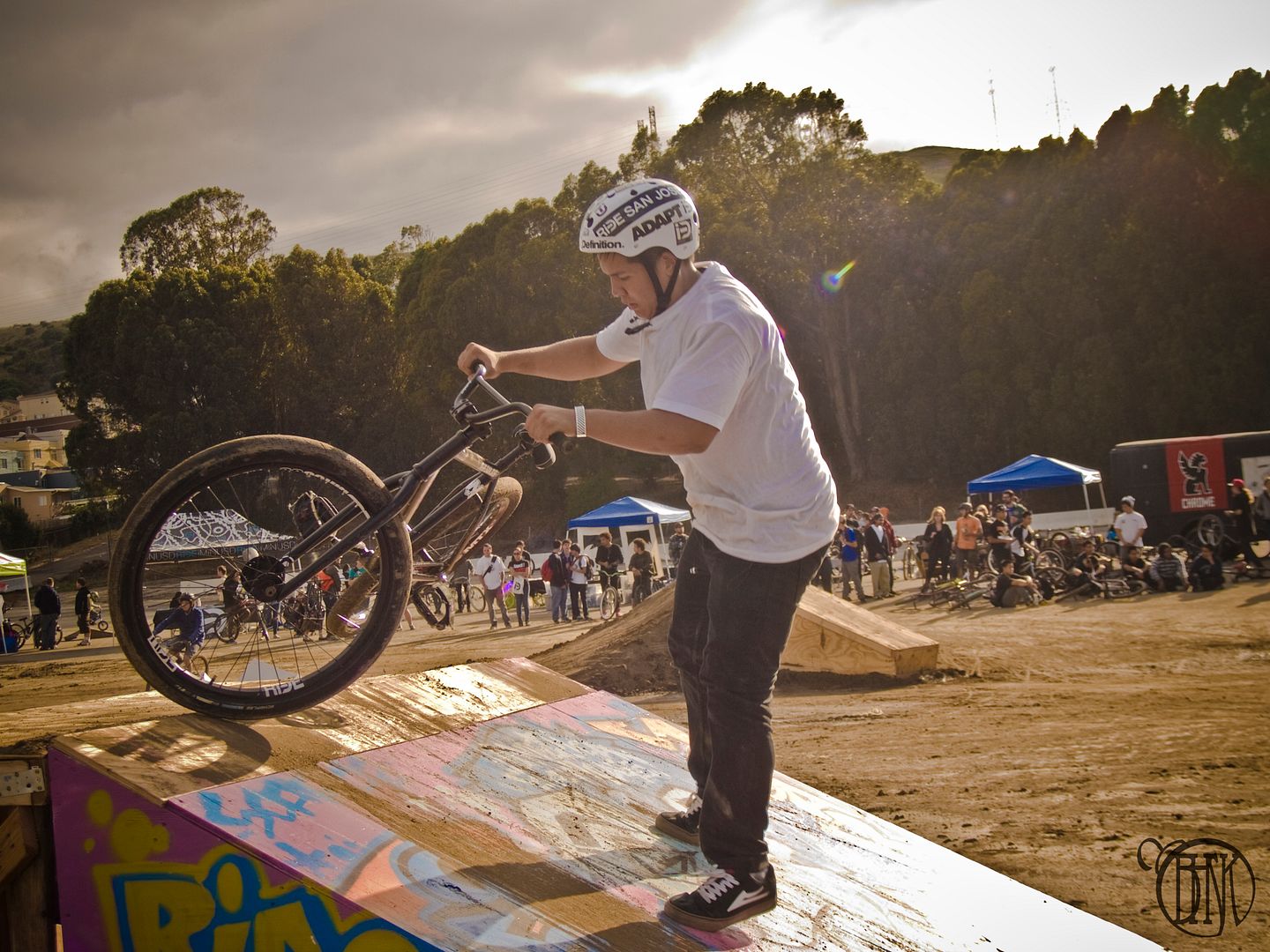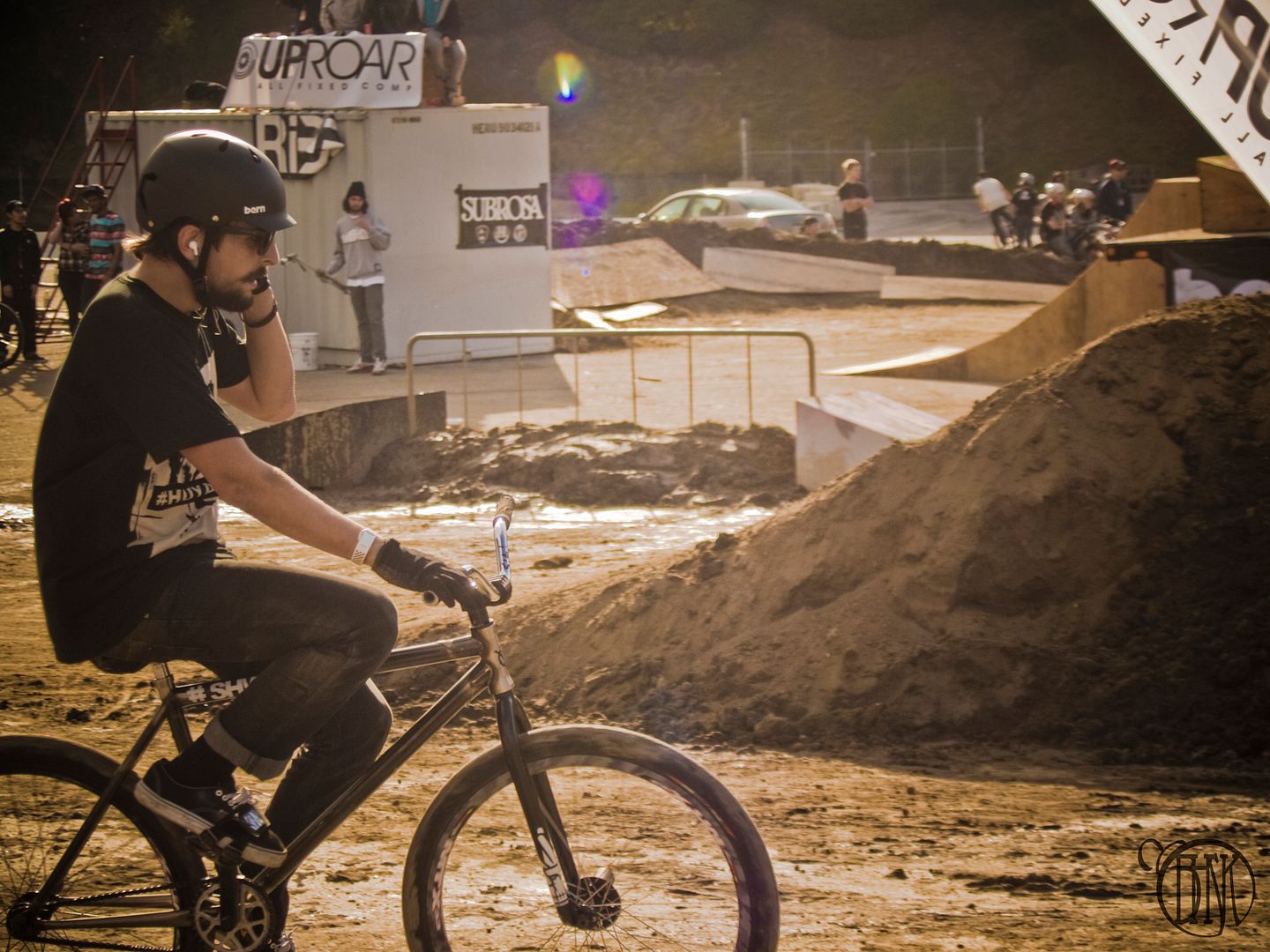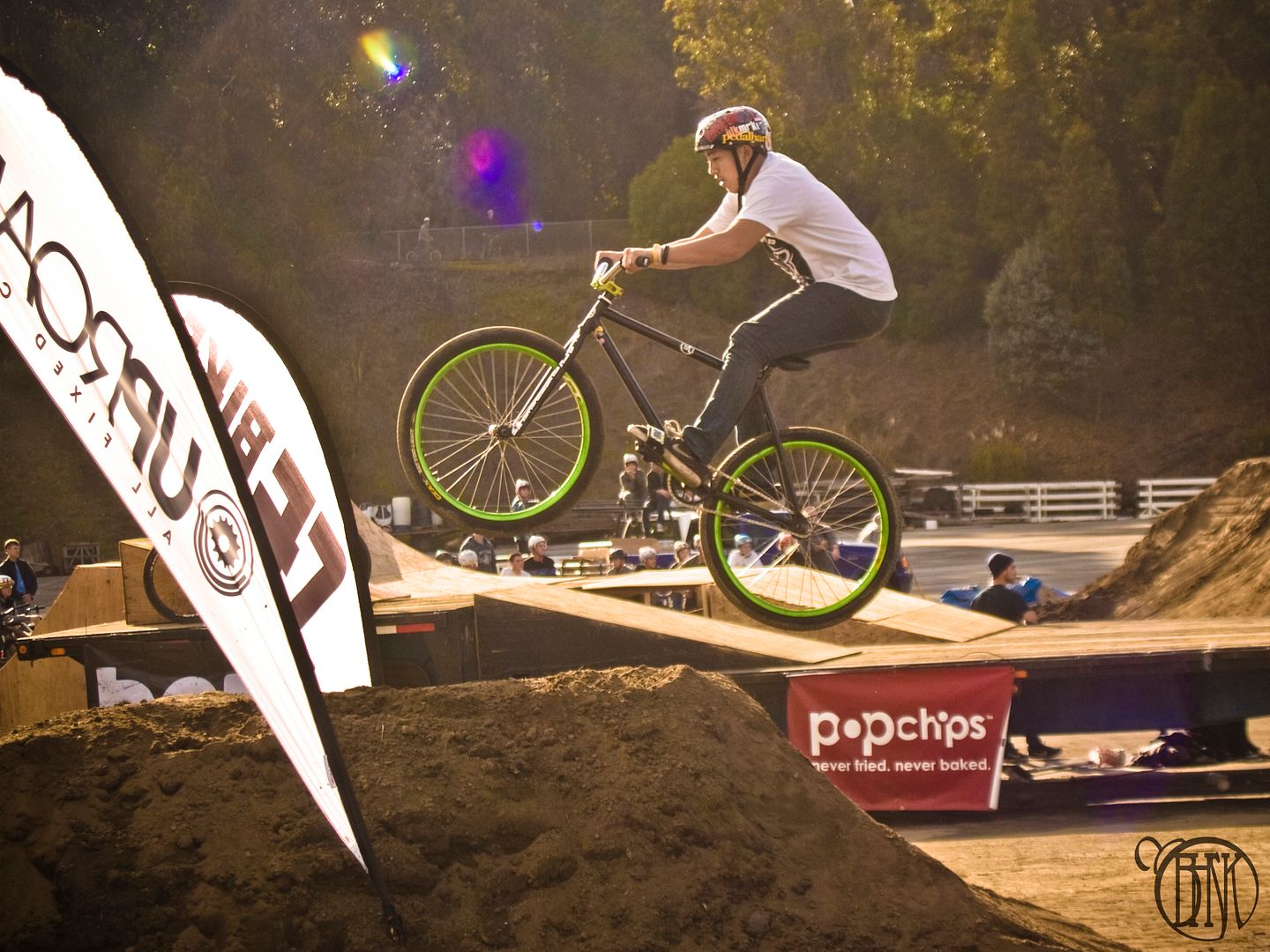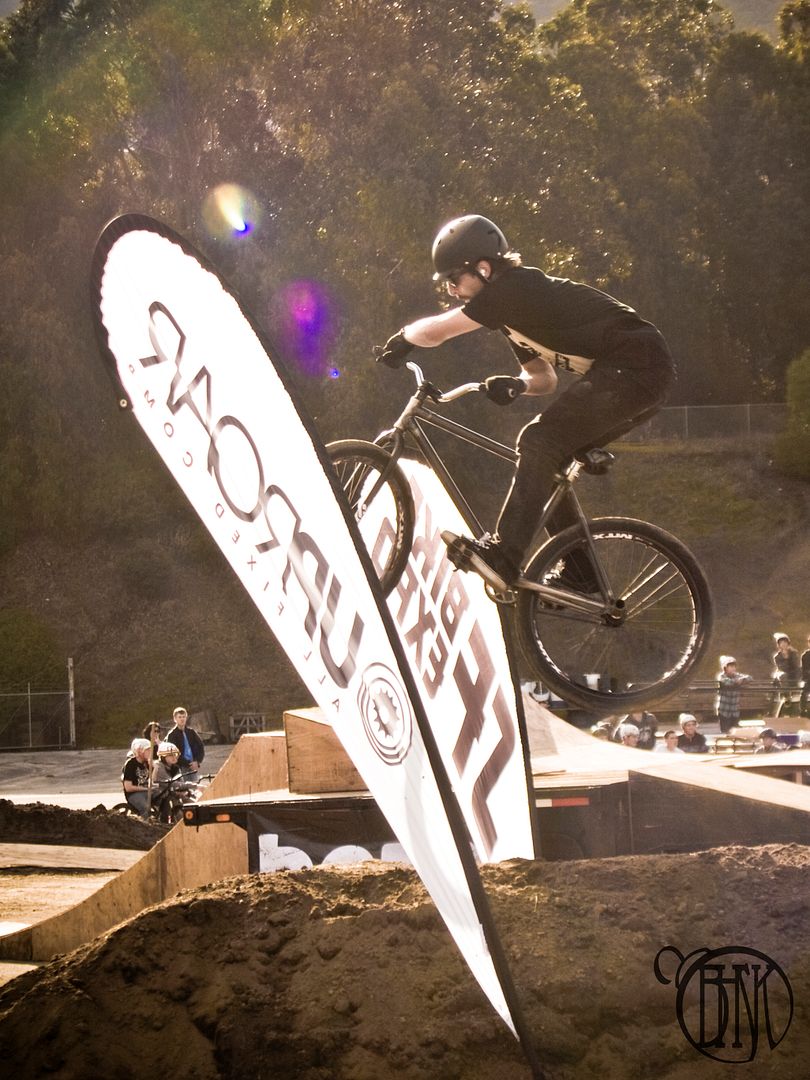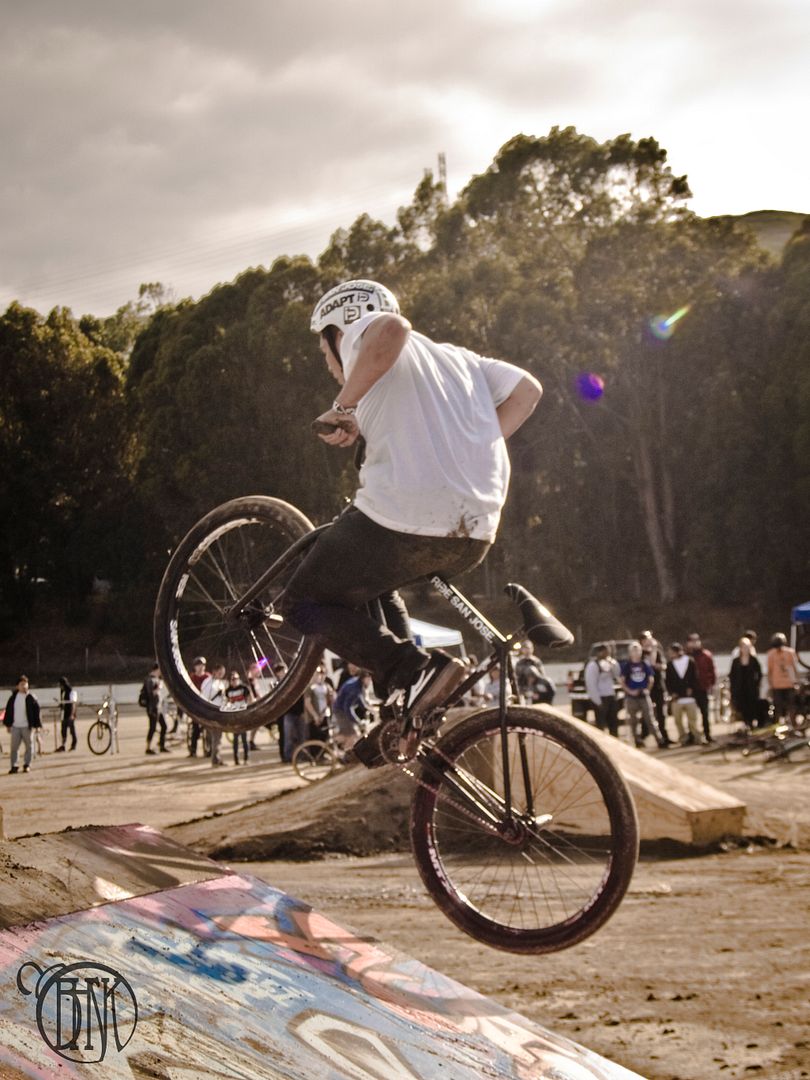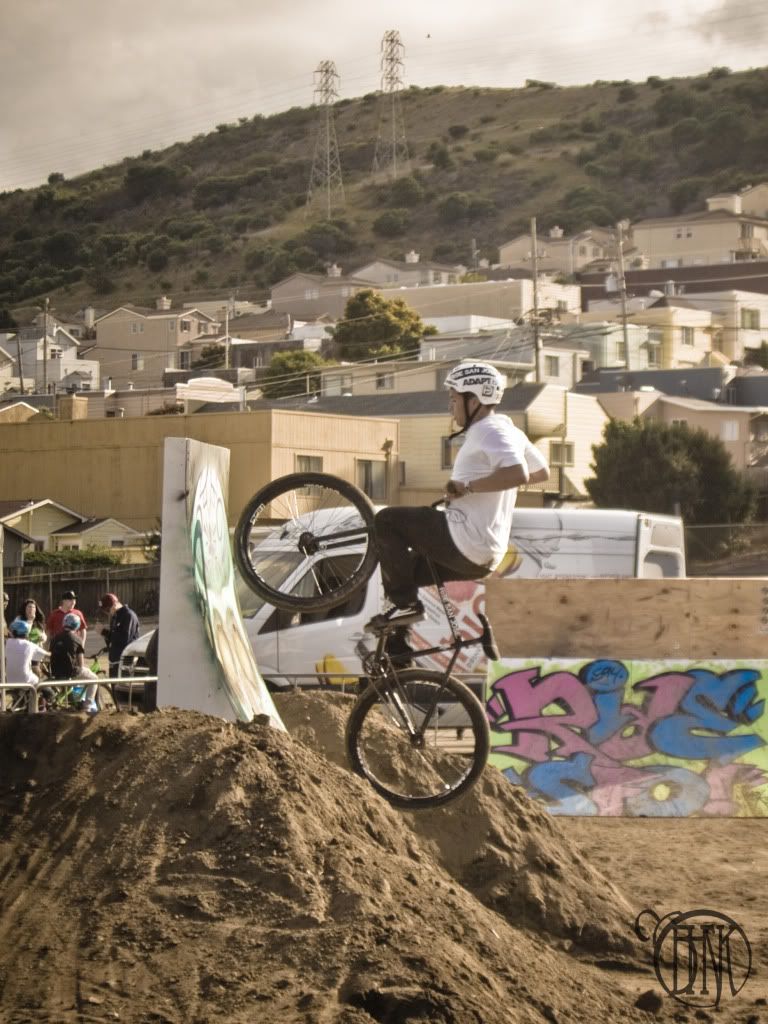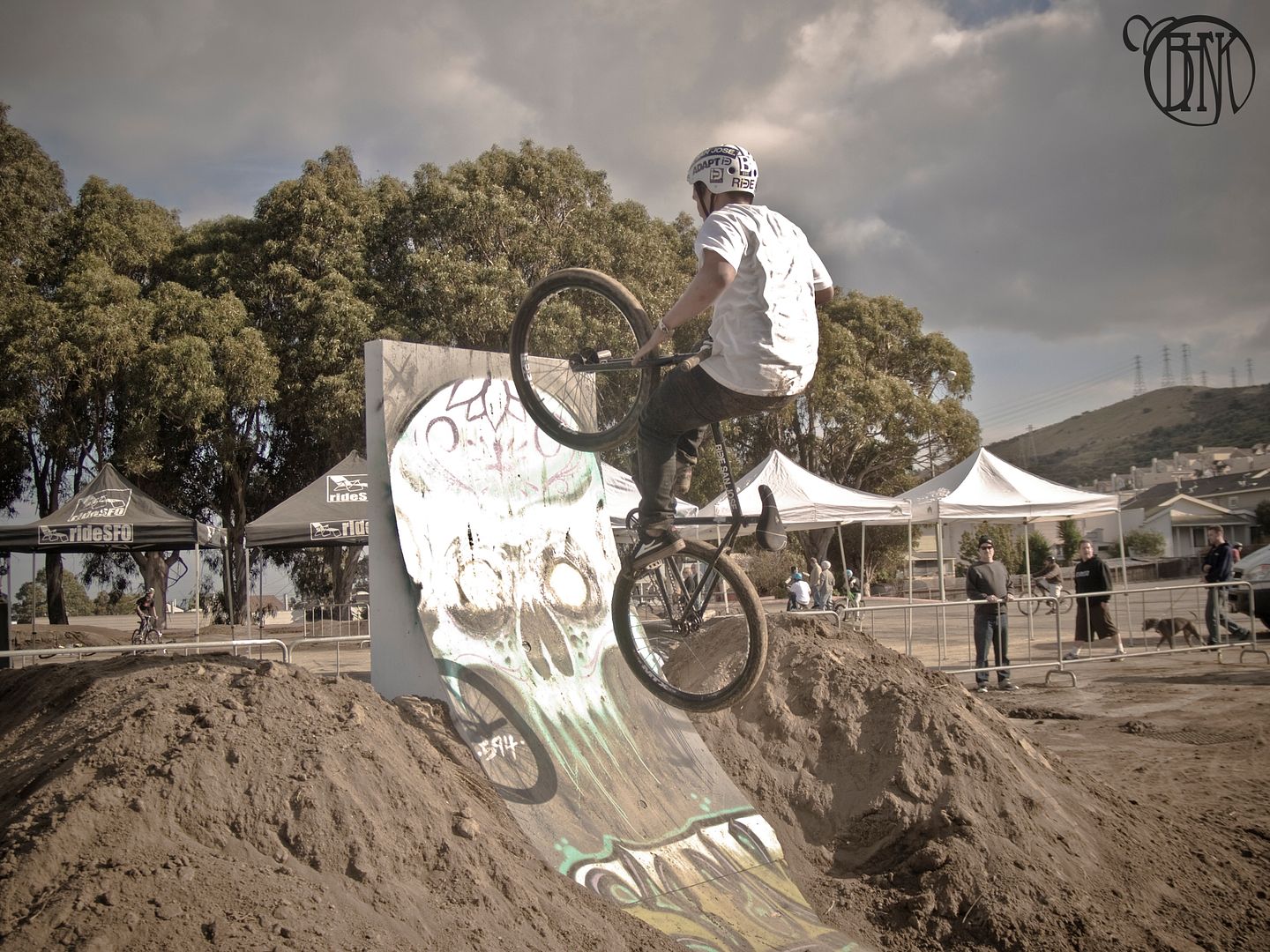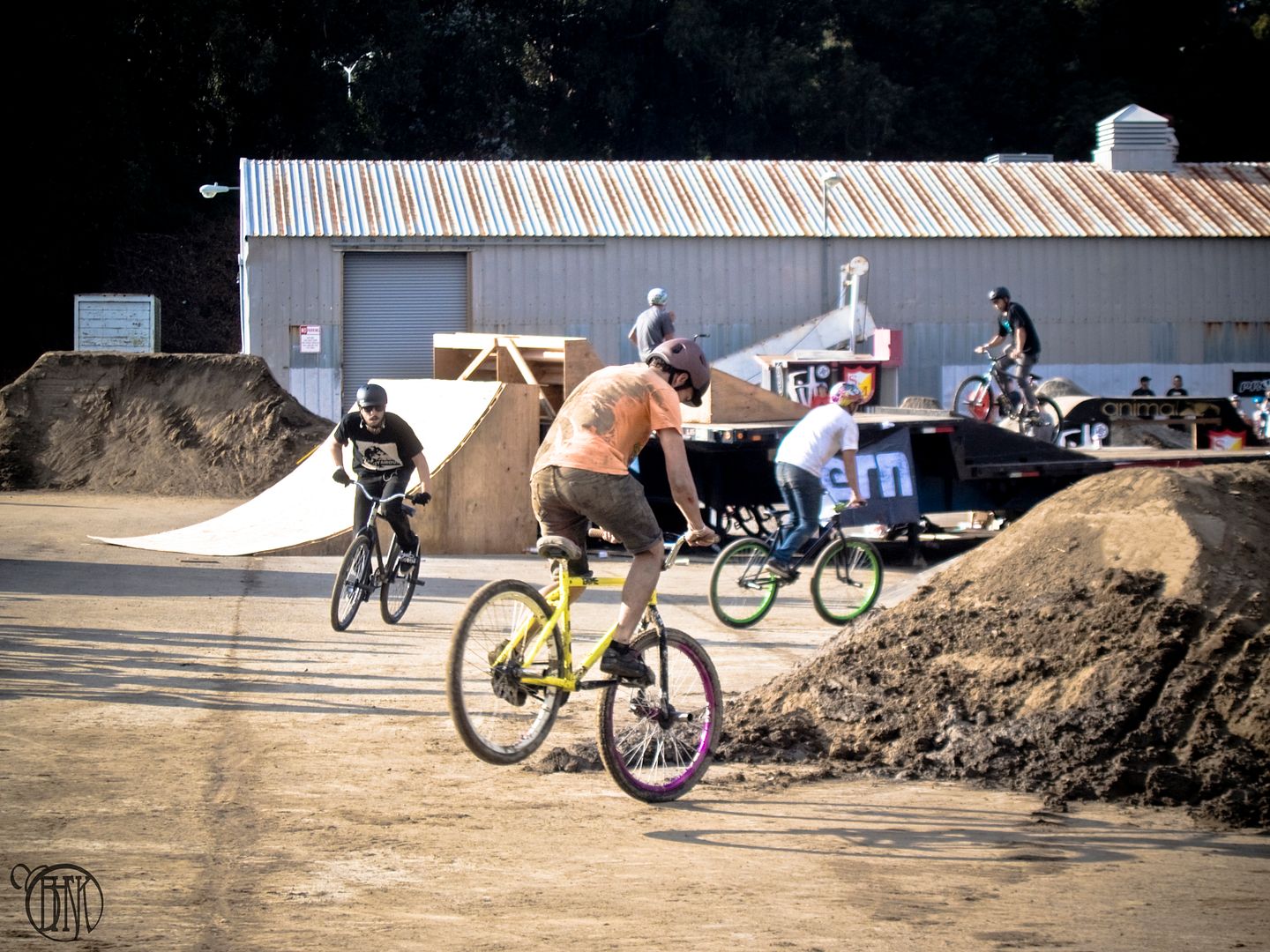 this dude is a trooper. you think he's muddy now, you should have seen him when the comp ended- he was covered in mud an blood. broootalll!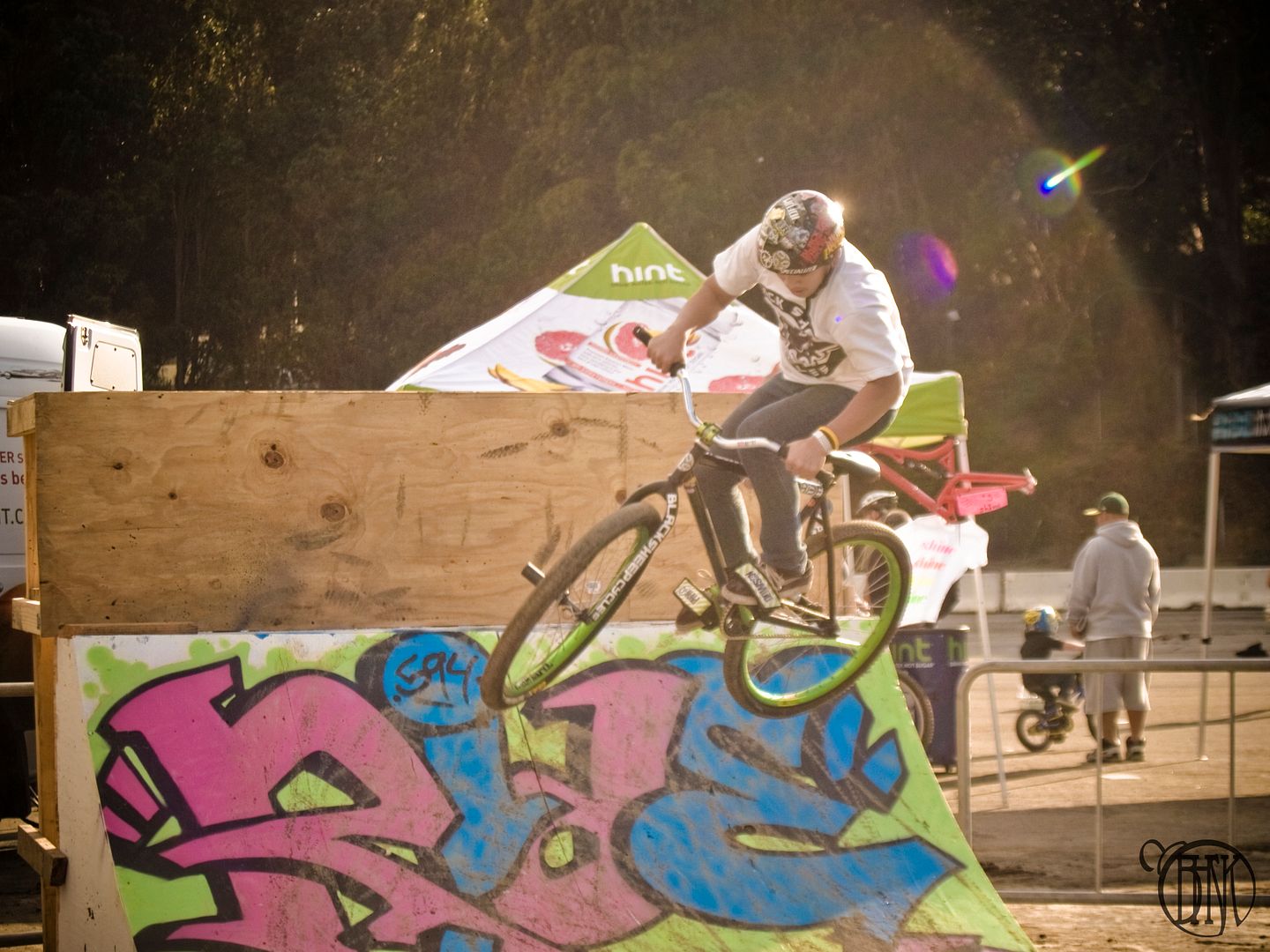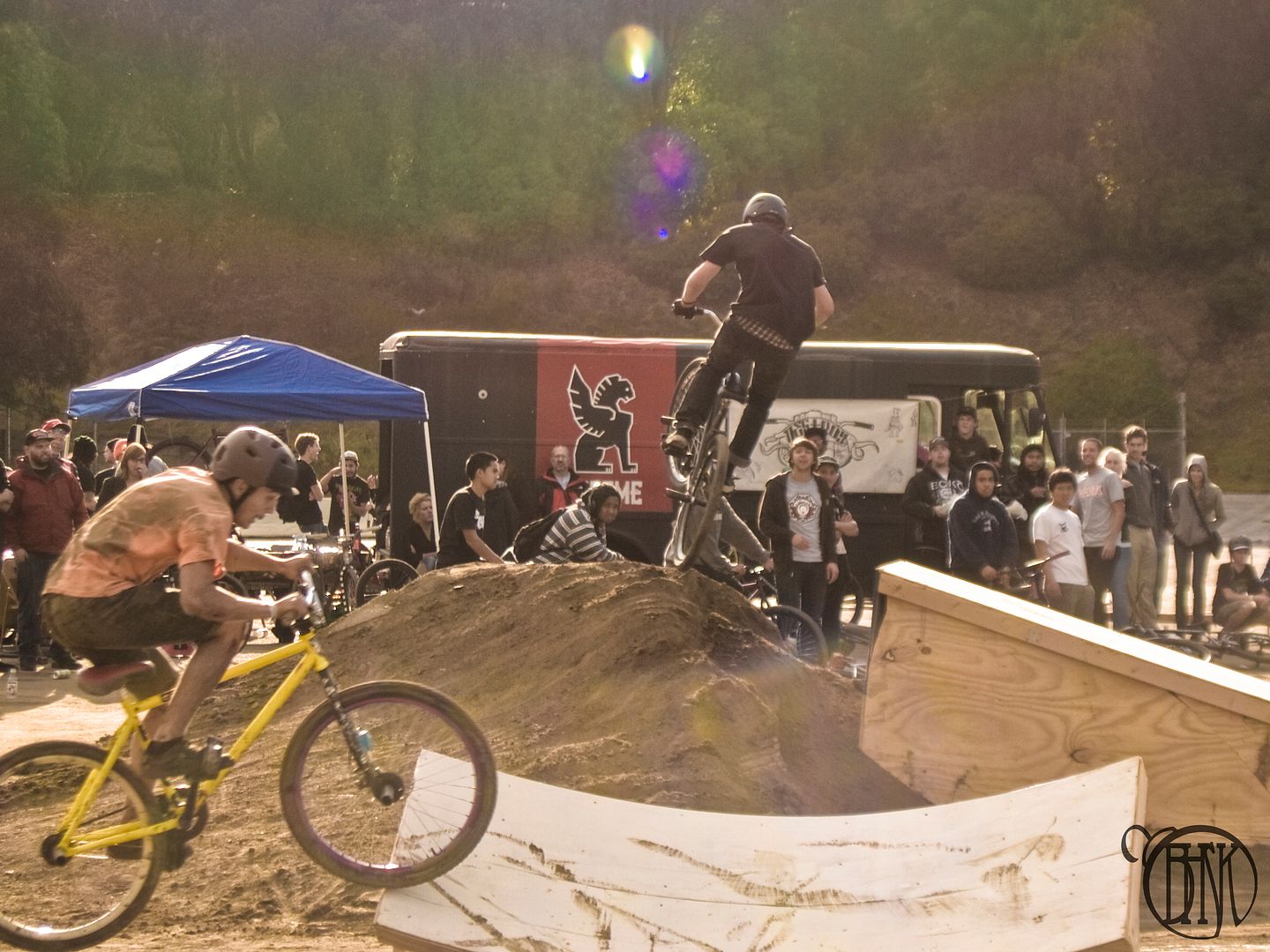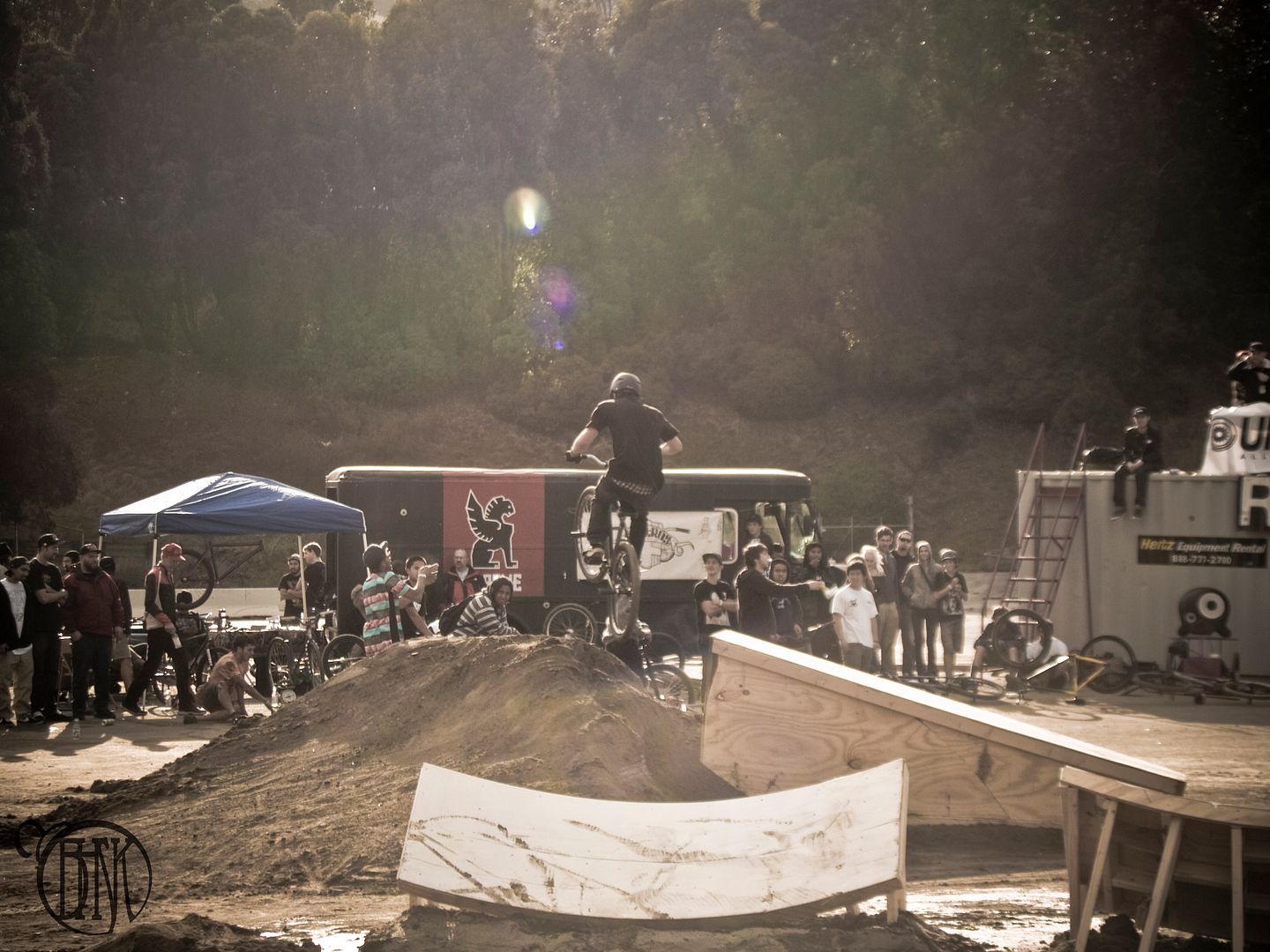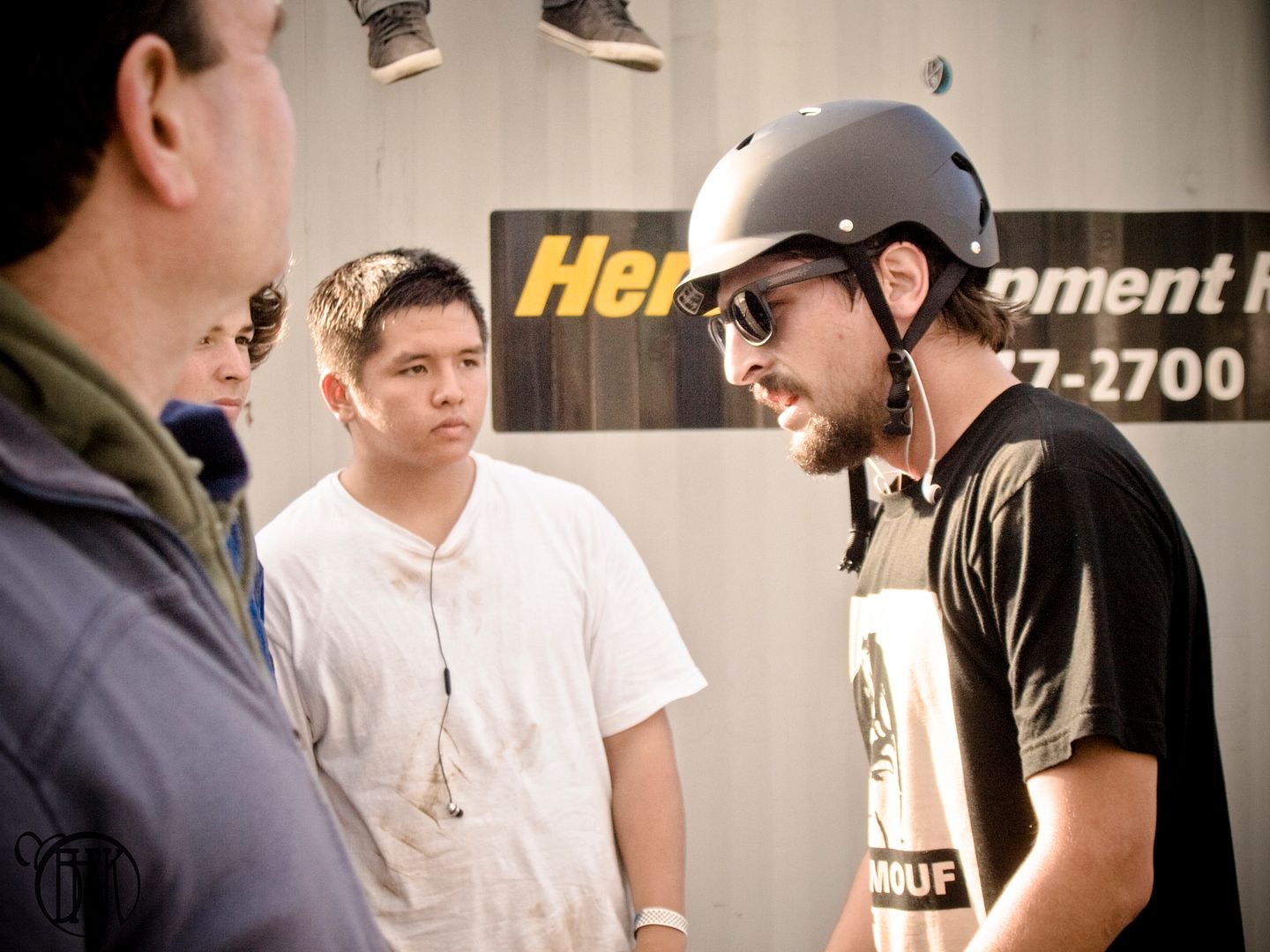 johnny coward, part of the
shmob
crew and personal homie won the am comp and took home the eighthinch butcher complete!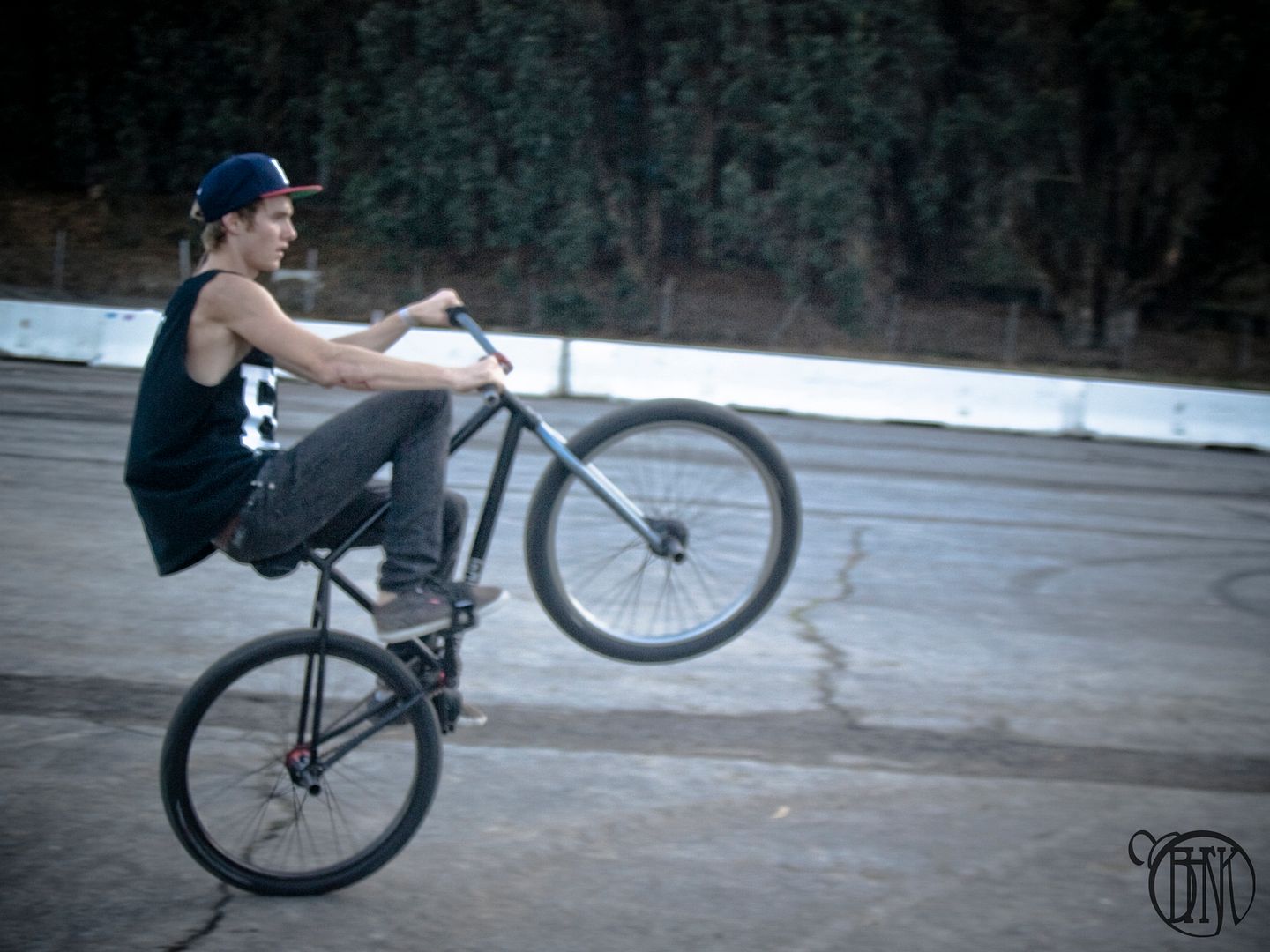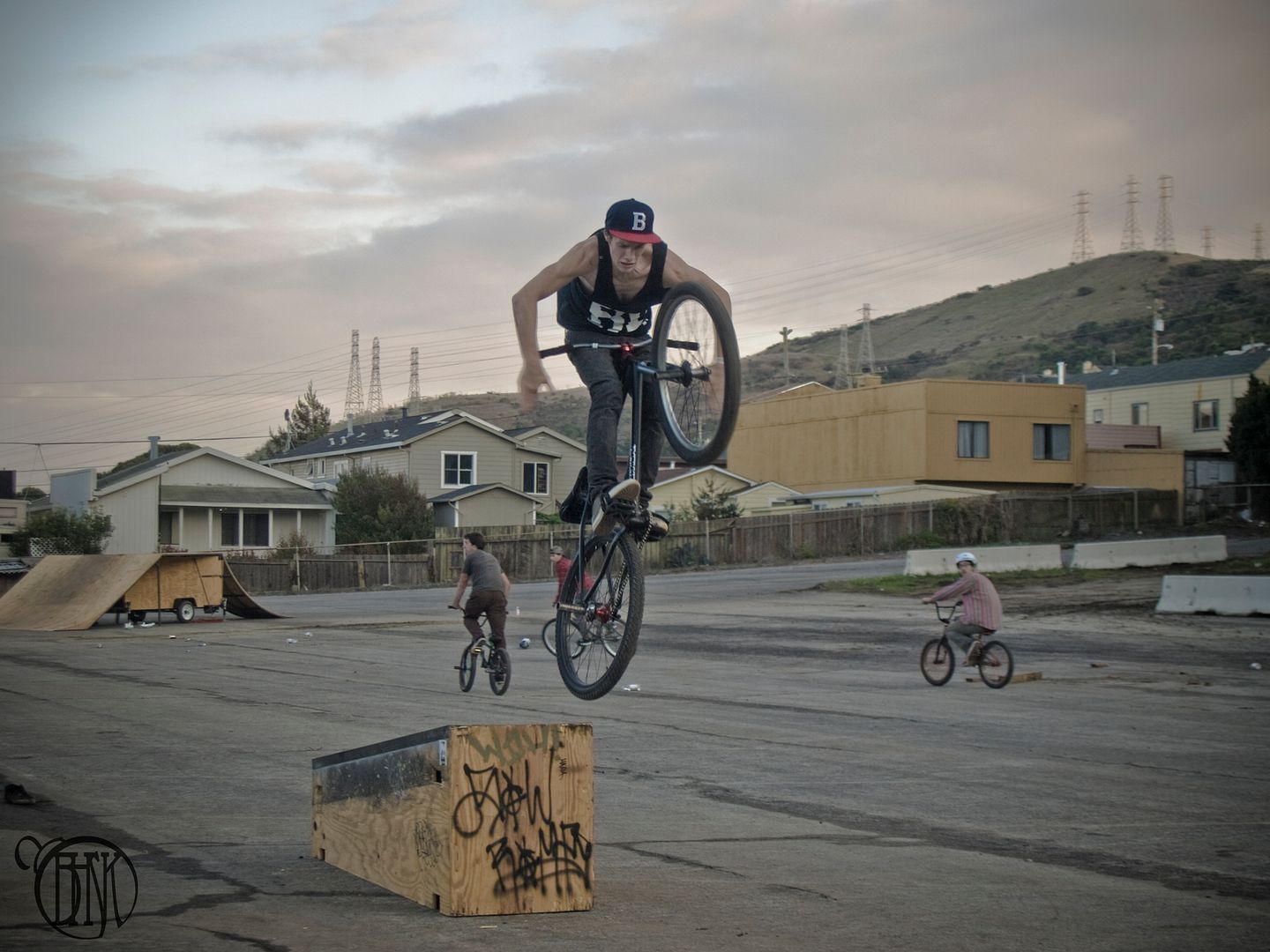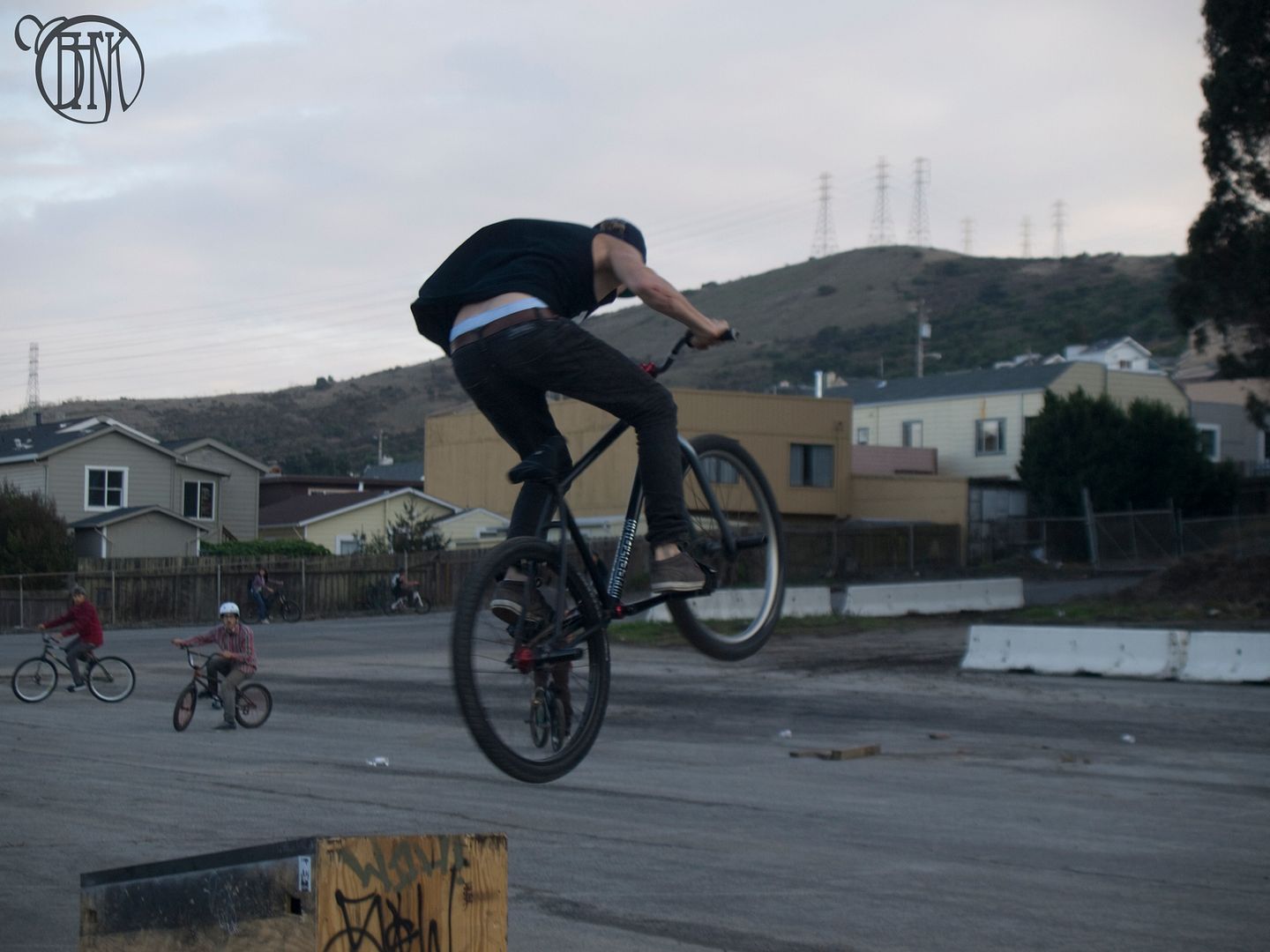 later on i caught matt reyes on this grind box after the comp. there was basically a clusterfuck of bikes riding around behind the park area after the comp was through.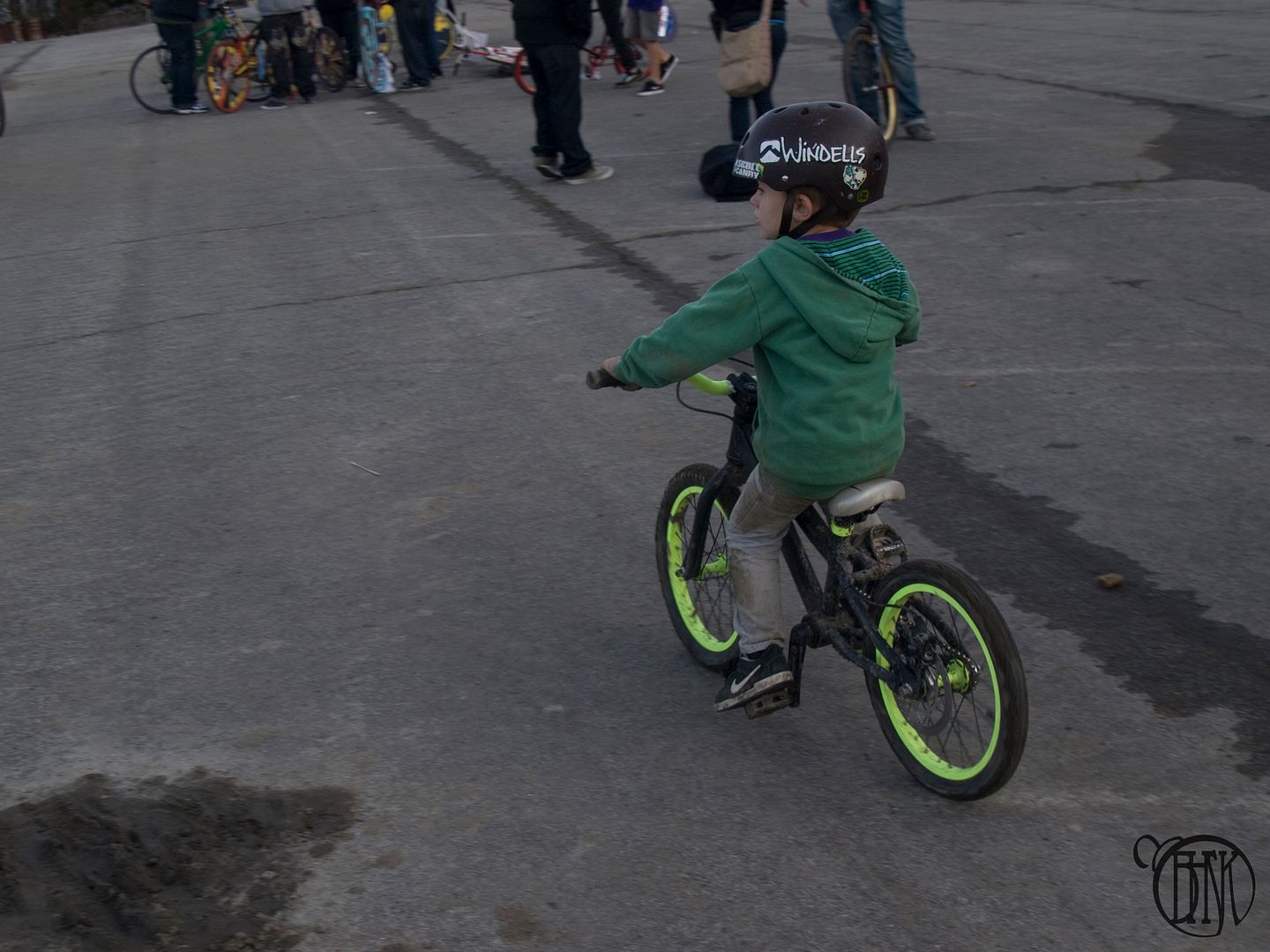 i just want to commend the parents of this kid. his bike had wider bars than mine and a rear disc brake. pretty sick.
stick with us because i got the pro comp stuff coming up!
jmik