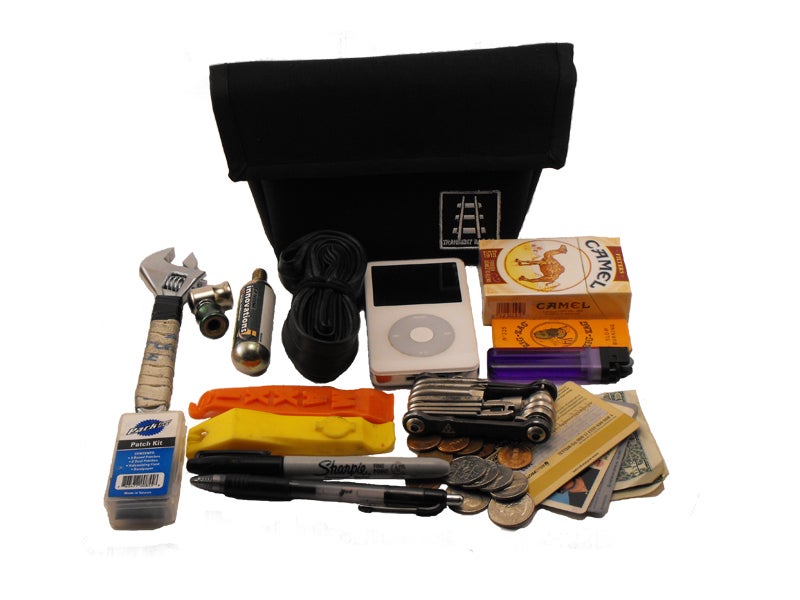 (via
transient
)
i finally up and got me a hip pack. i scooped up the medium hip pack at iMD. i used to have to lug around my messenger bag everywhere just to take some tools with me. now with this hip pack, i dont have to. that pic up there is not a joke, you can fit all that stuff in there- and that's totally useful. the back can double as a ulock holster with a belt attatched to it:
specs:
Width: 8 1/2"
Height: 5"
Depth: 2"
inside, there's a divider that keeps stuff away from eachother, and it's made out of vinyl coated polyester. i really like it. however i did have to buy a belt for it (the transient belt was too big for my loops- i have to justify it being a hip bag over a fanny pack, of course).
in any case, i really like the hip pack, and i feel like there's no need for a bigger one. i like it. and i dont like a lot of things.
jmik