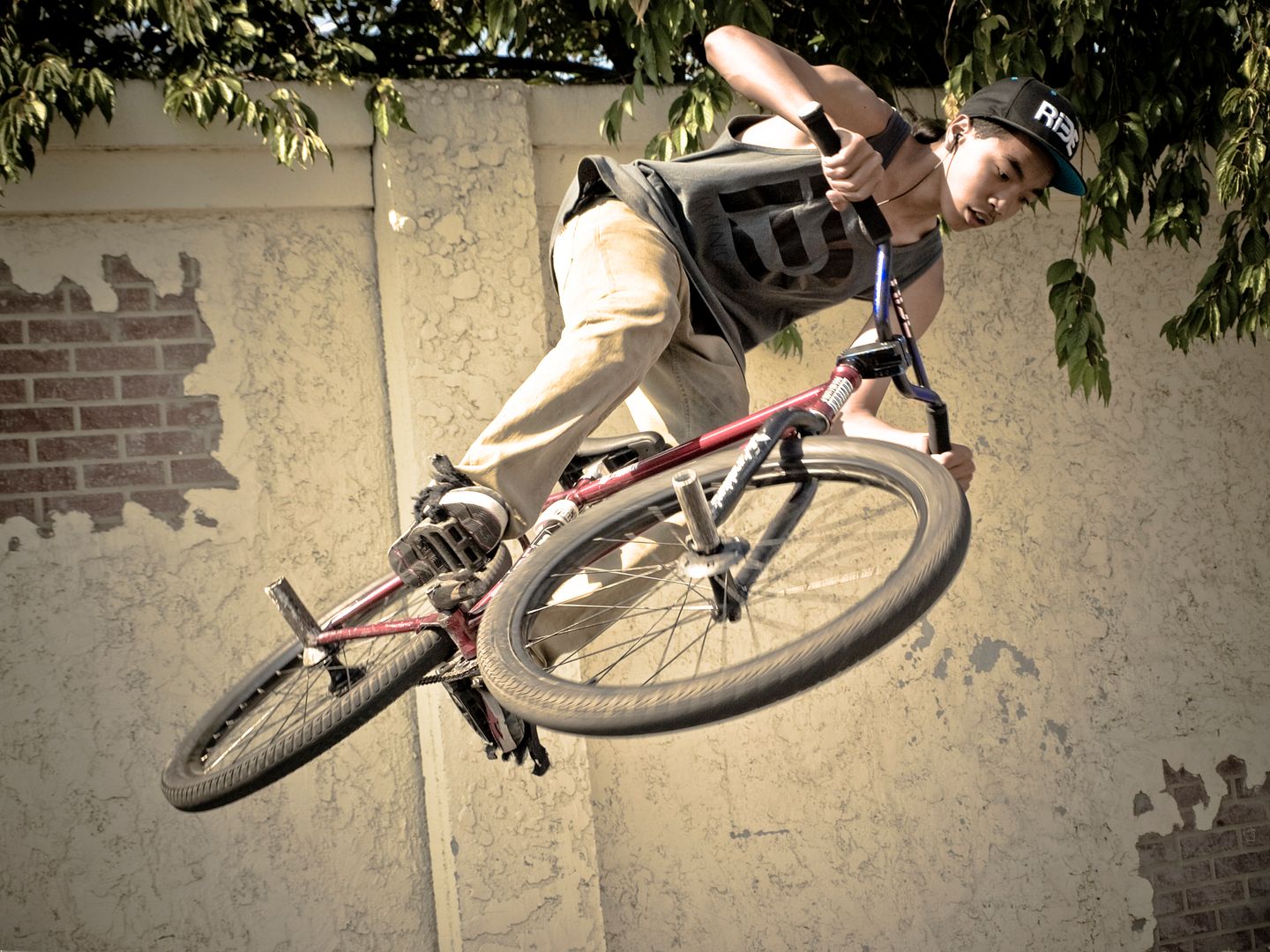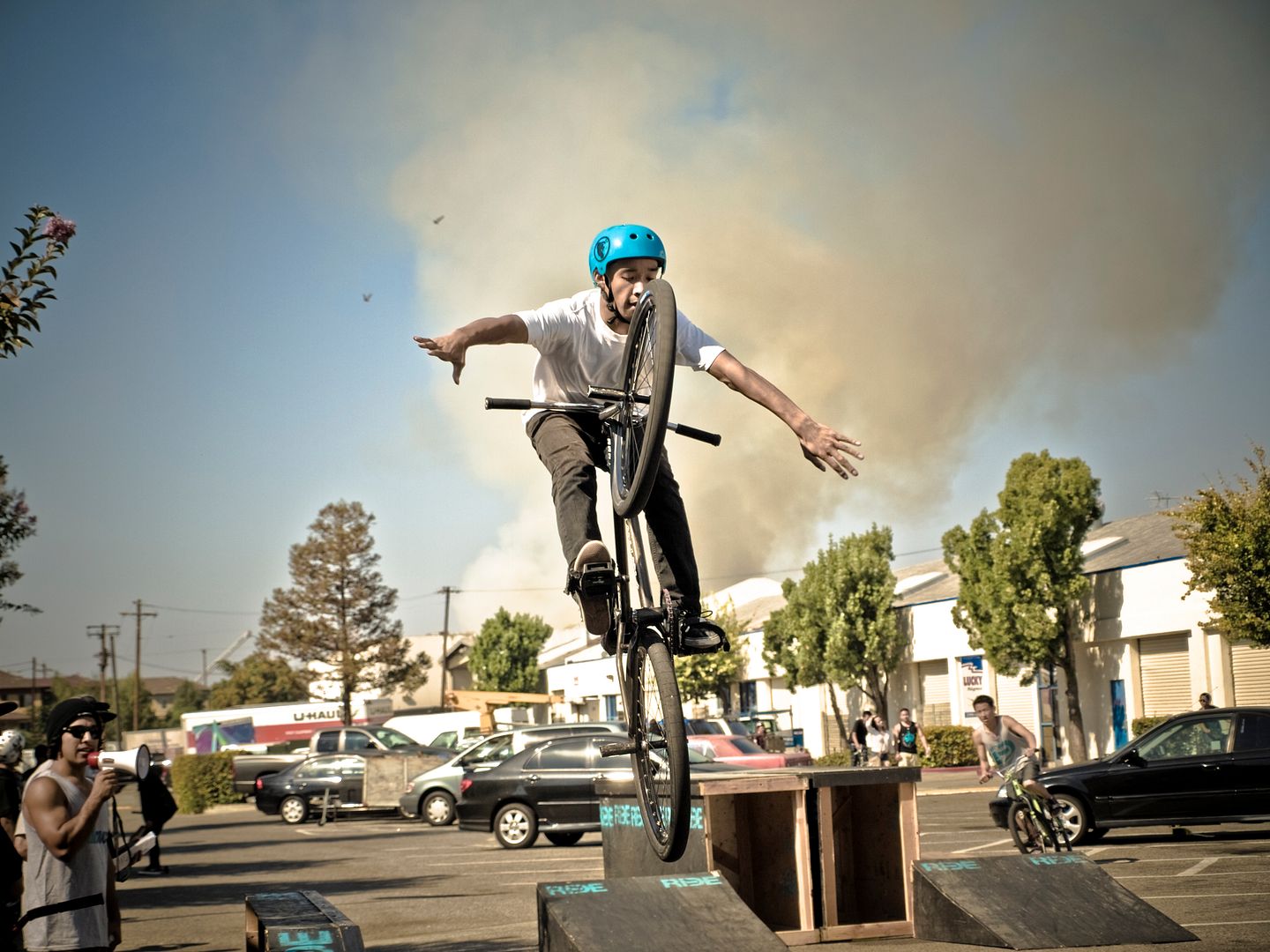 for those who didn't catch on to it, my coverage of the iminusd 3 year anniversary isn't on here. that's because i got
jumped into the iminusd gang
and i'm putting in work for them. so..... everything is on there. but i'll copy-paste it here for those who are lazy. get it after the jump!
Last month we celebrated
Breezy Excursions
' 4 year annivarsary and
iminusd's
3 year anniversary. On iminusd's side we had a FGFS comp as well as an alleycat race put on by SJF. A ton of people came from far and wide to participate and watch, with a pretty heavy showing by Stockton's 209 cogs.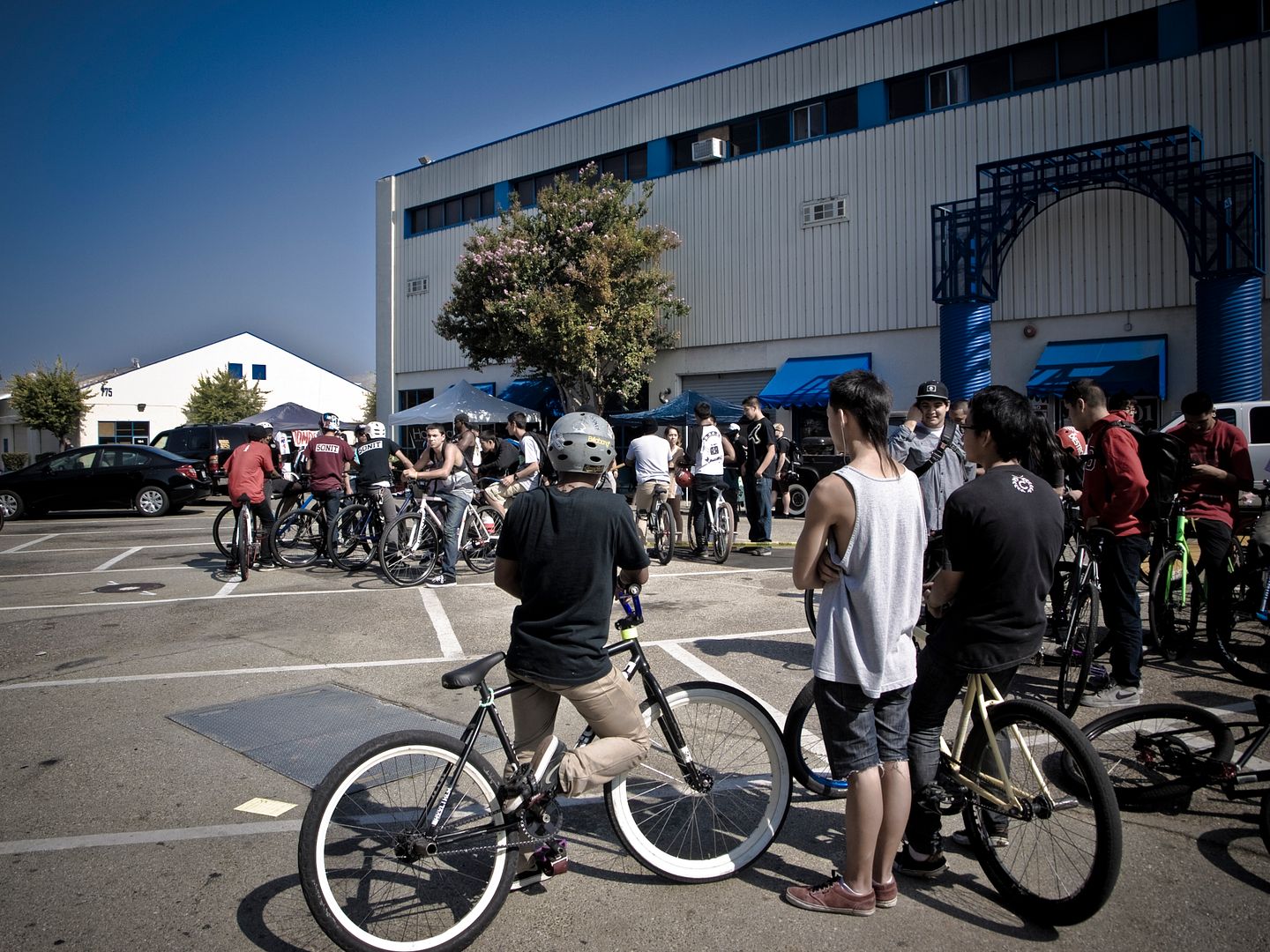 As you can see, a lot of people came for the celebration, some even camped out to snatch up a breezy shirt. The ramps were set up early on in the morning and before no time, we had people riding the course. because we had so many young guns out there willing to ride we split the competition between beginners and intermediate.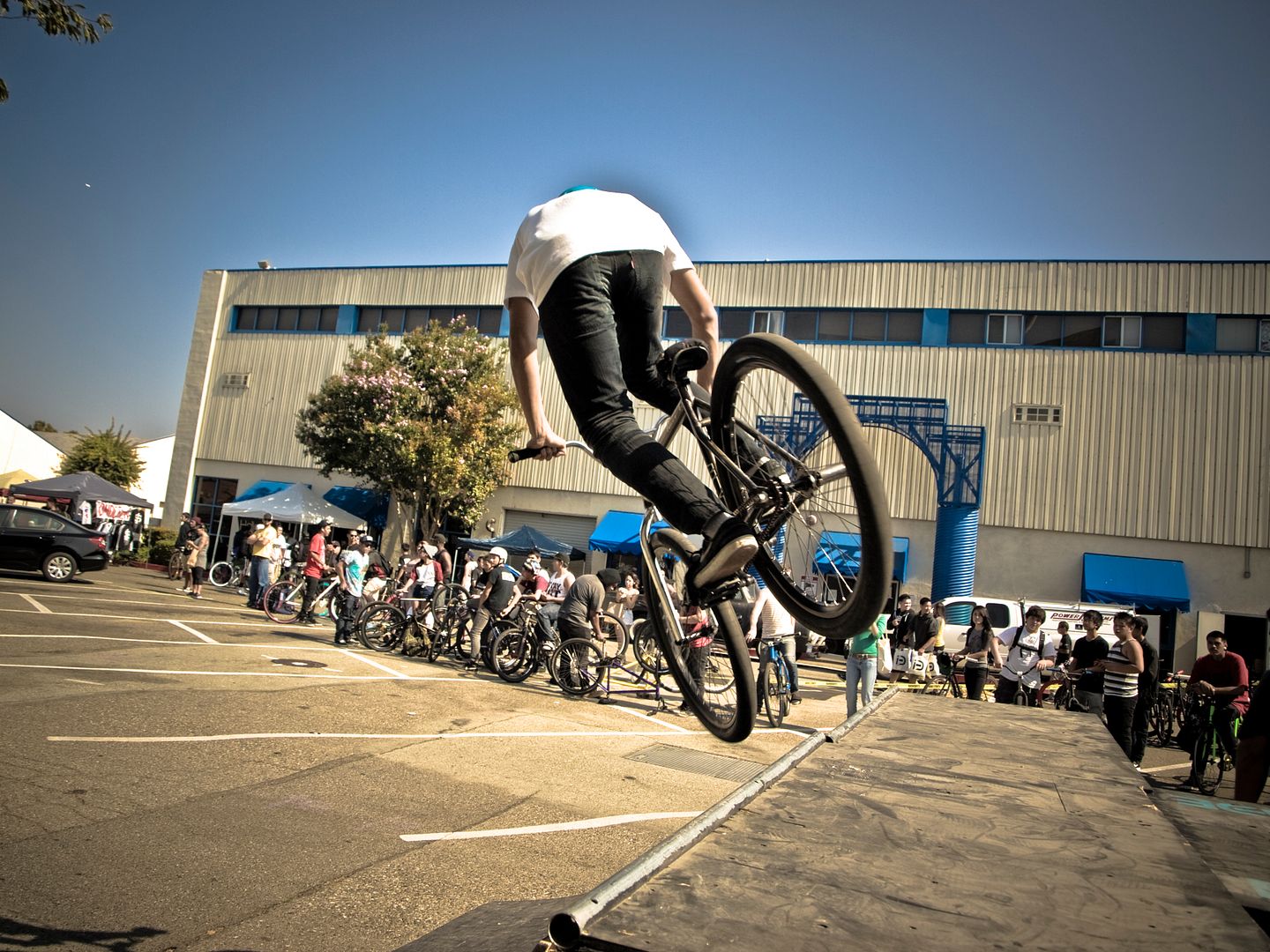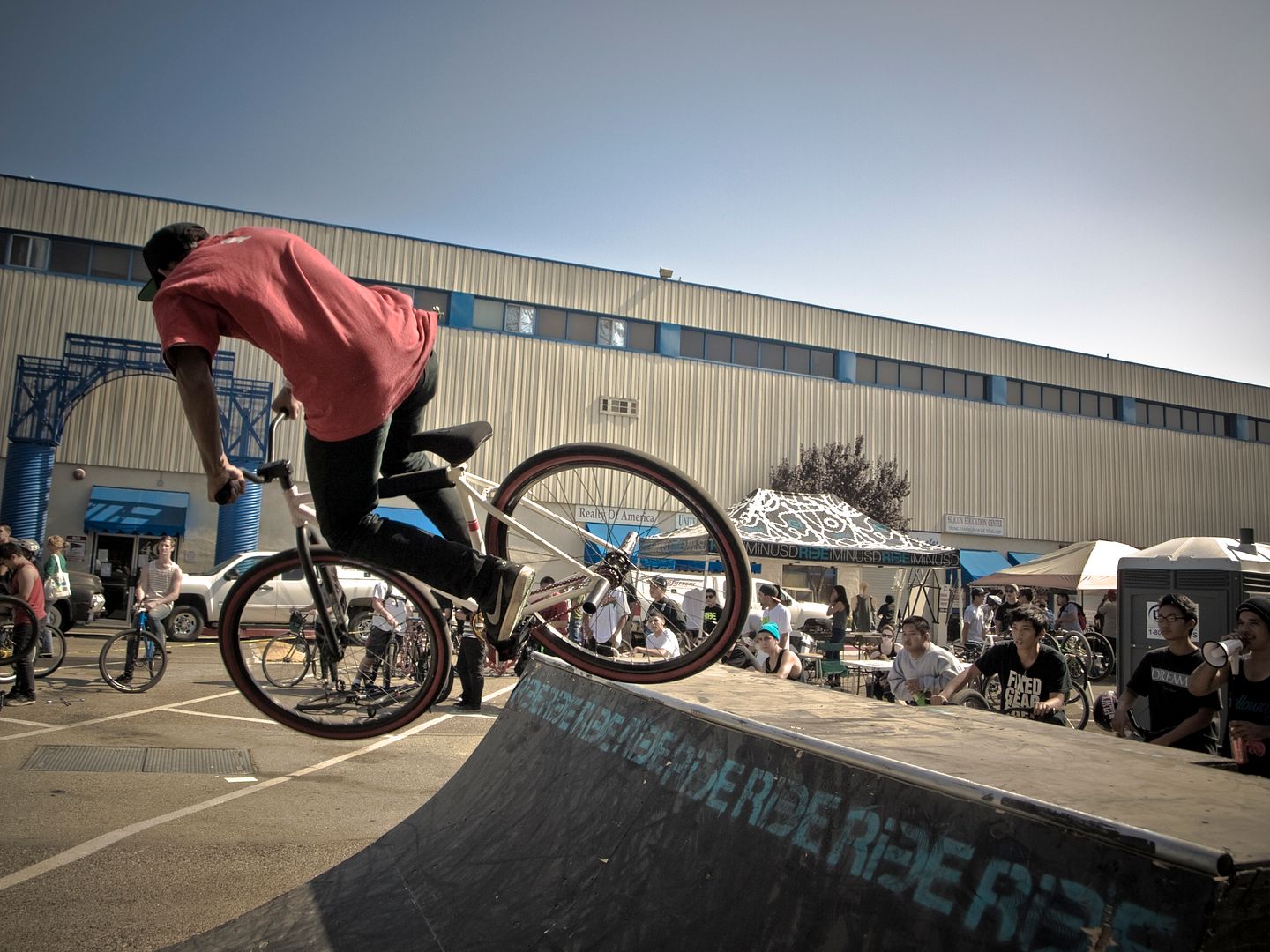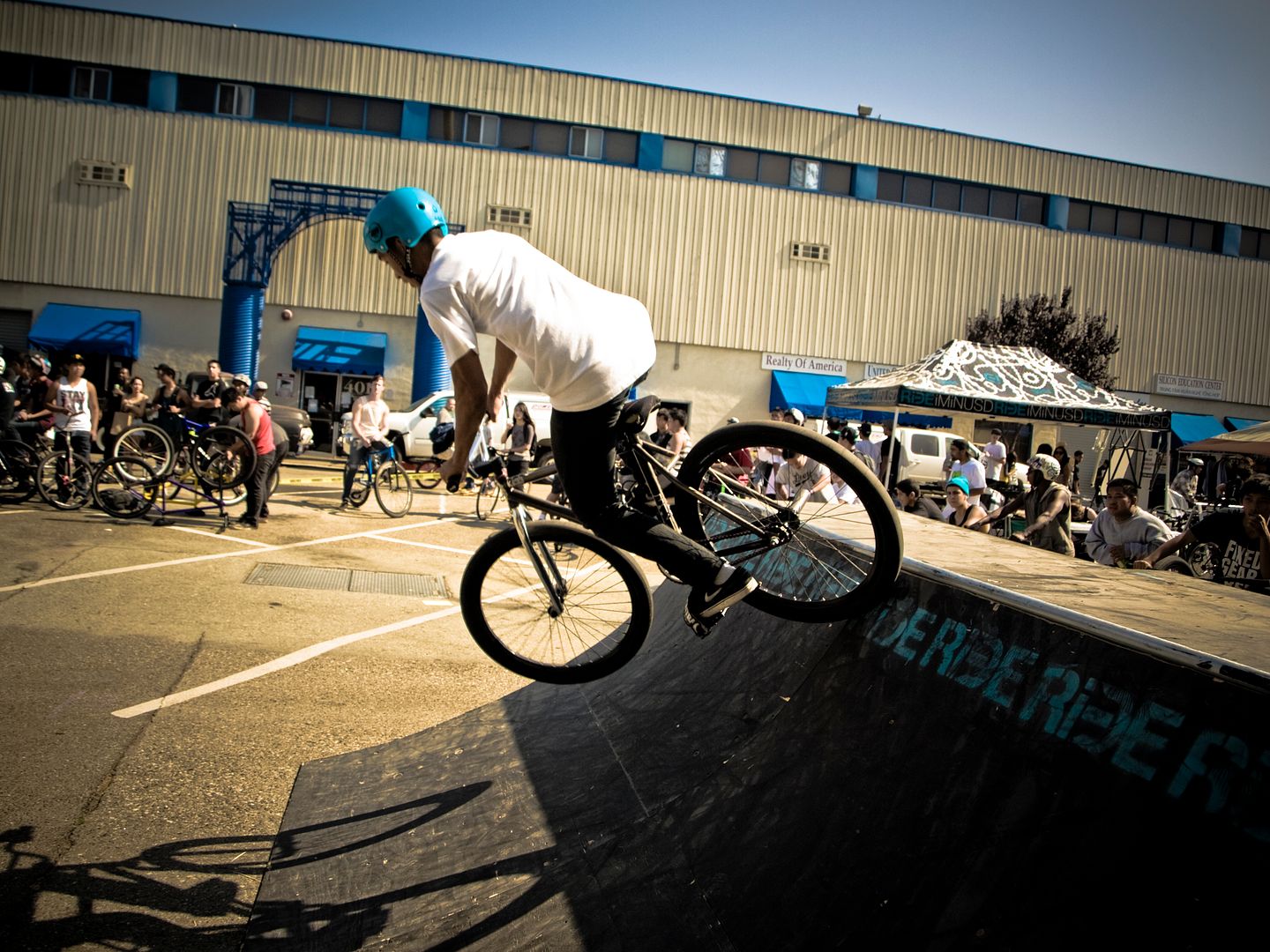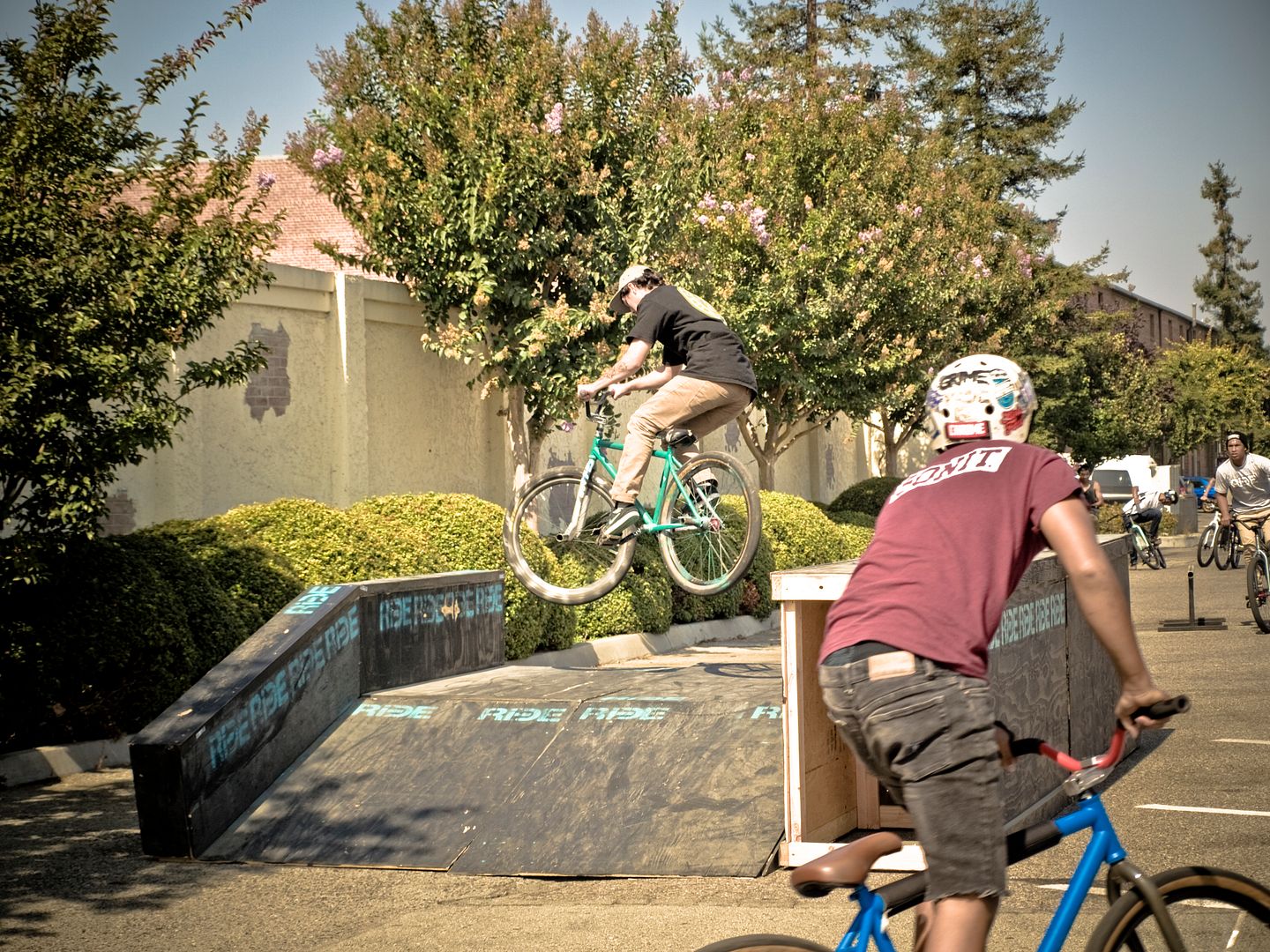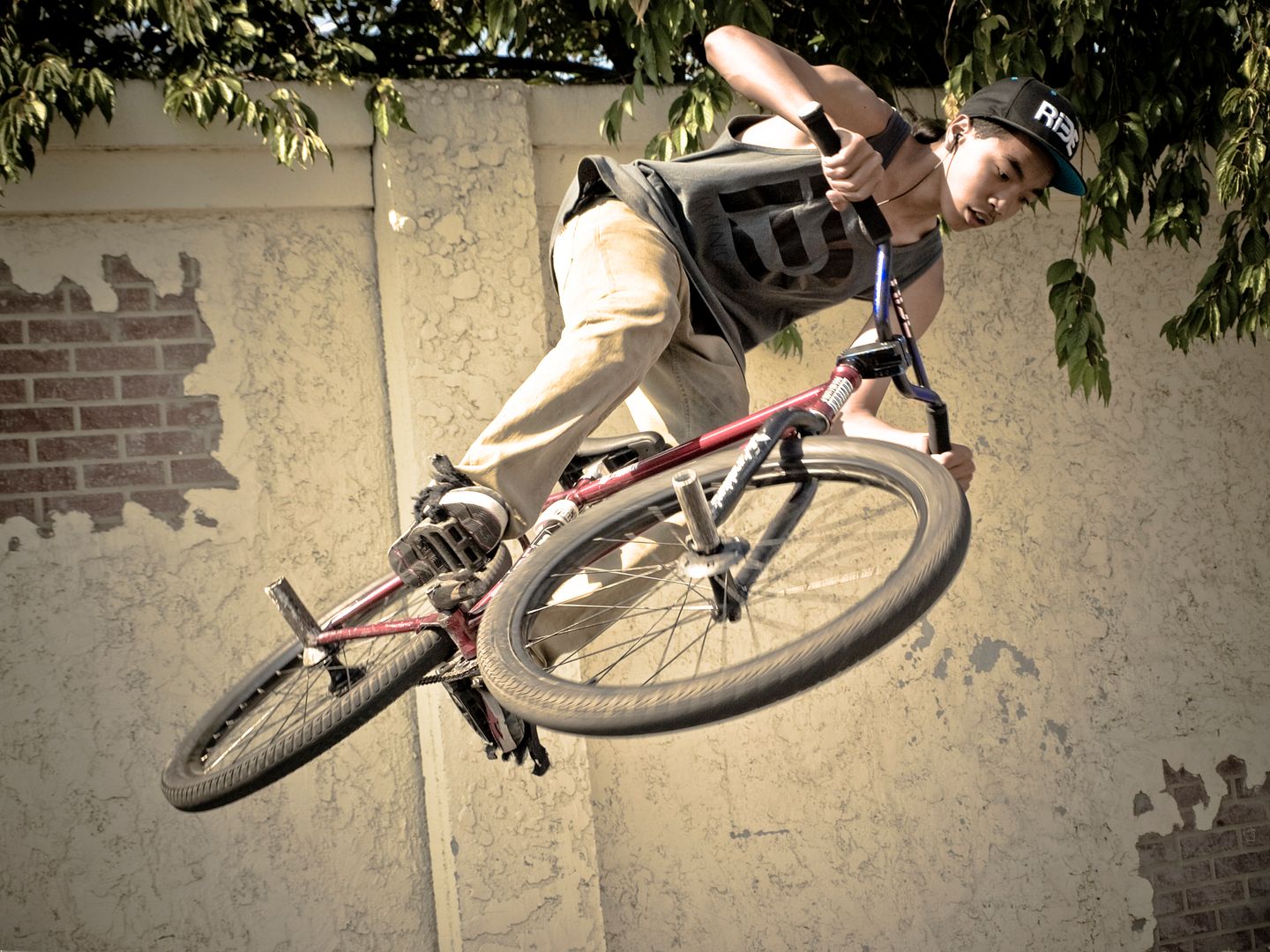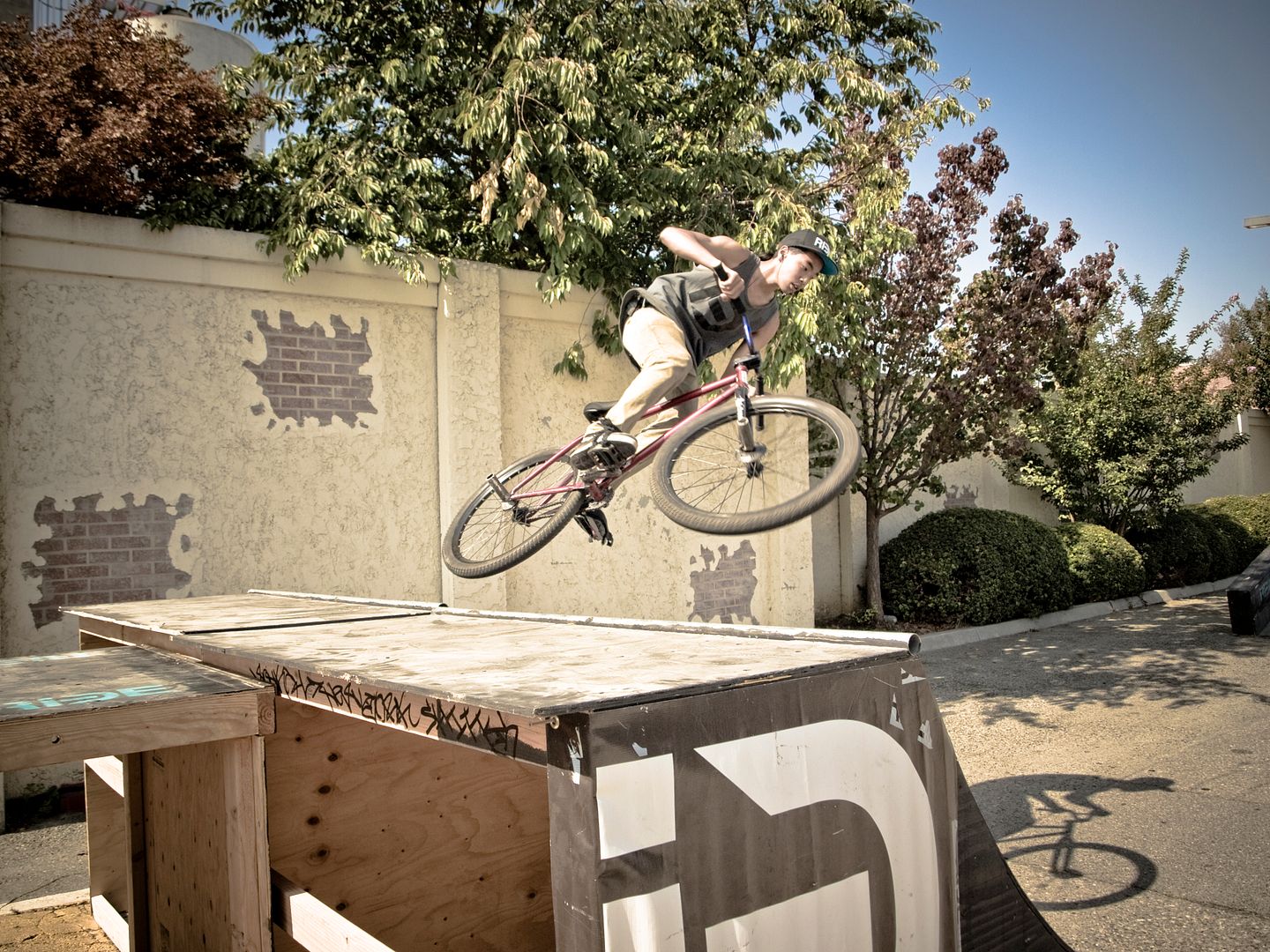 Our host for the fixed freestyle event was iminusd rider Matt Montoya, joined by judges Alex Blanco, and Jeffy D.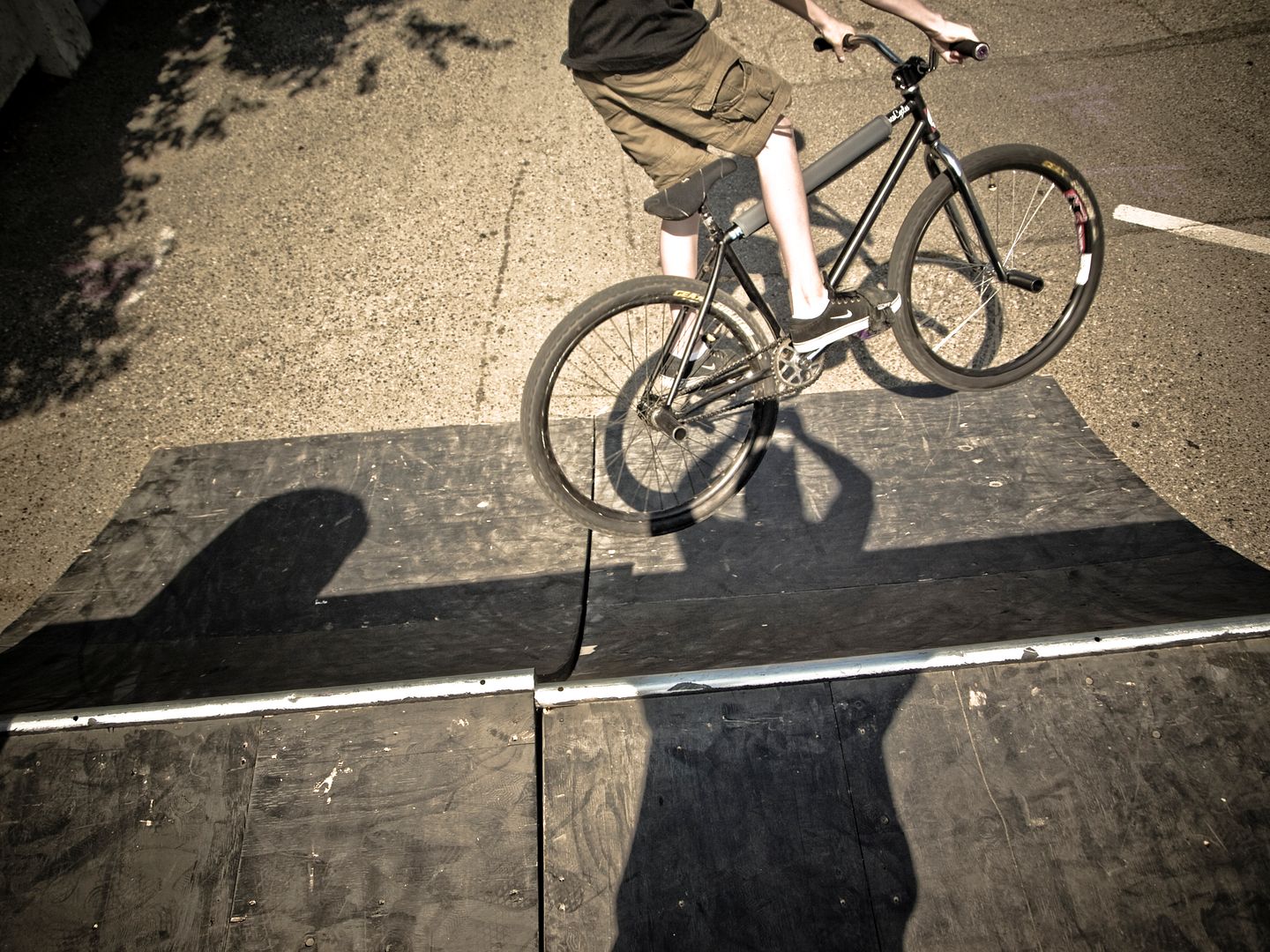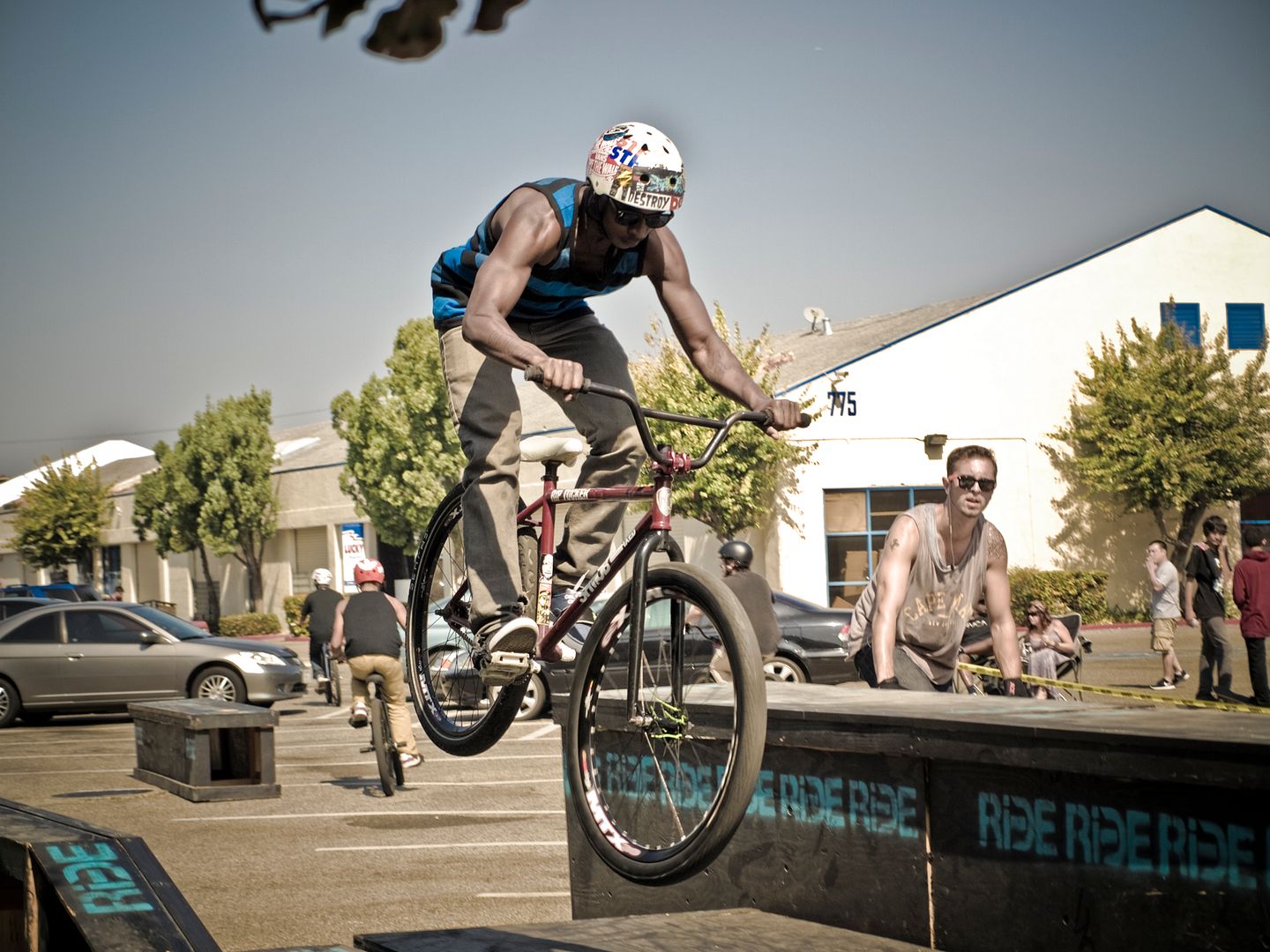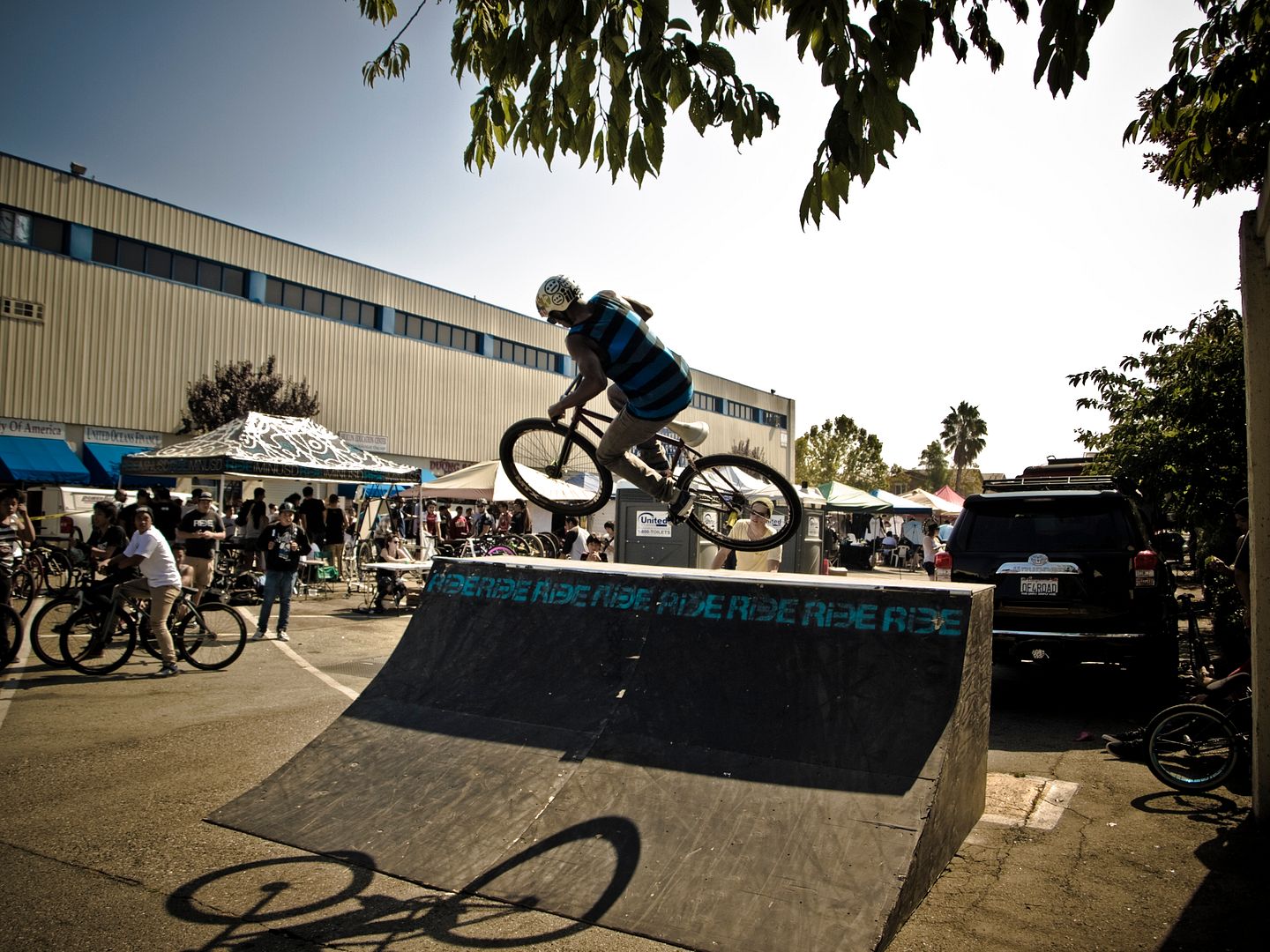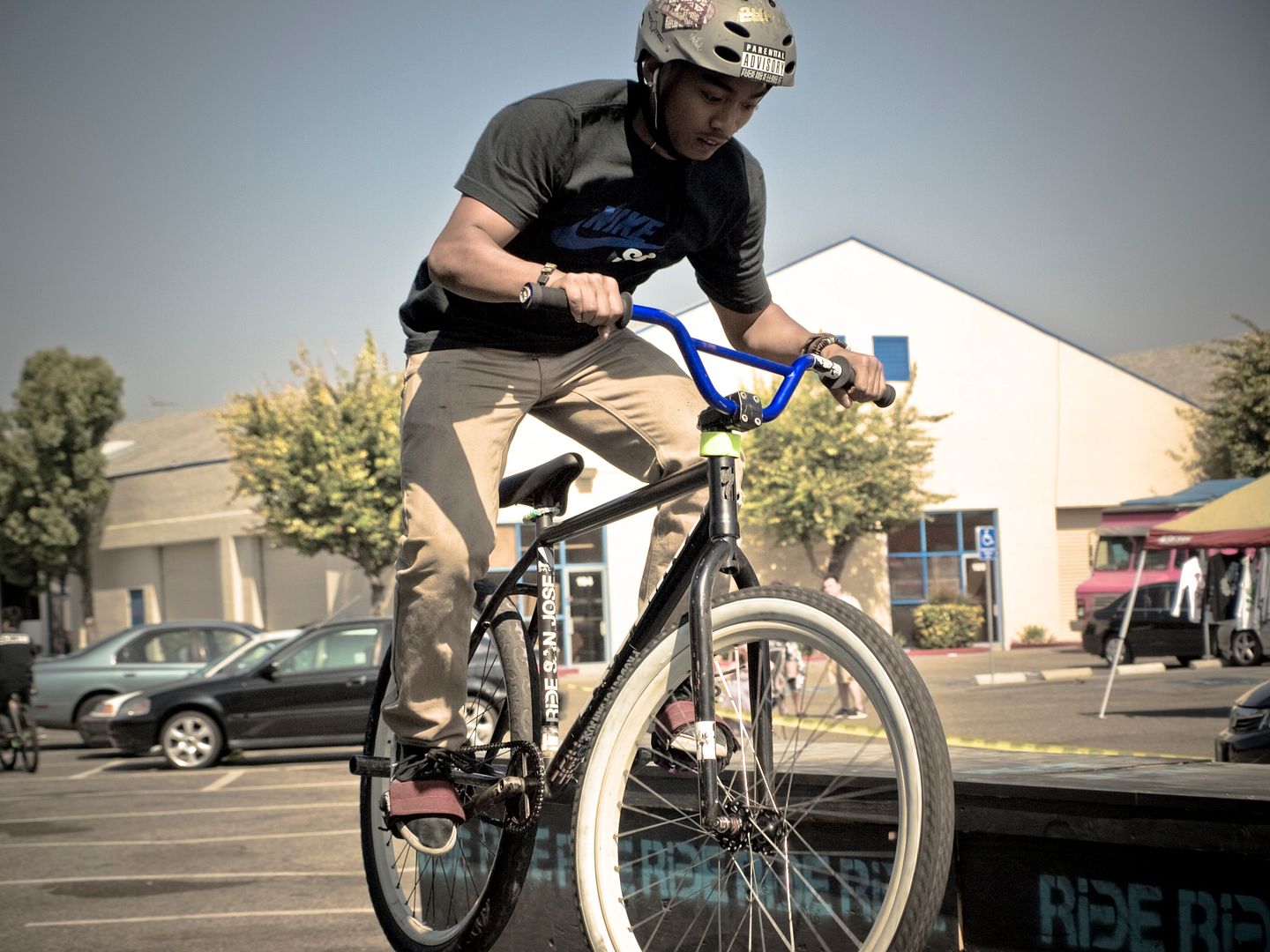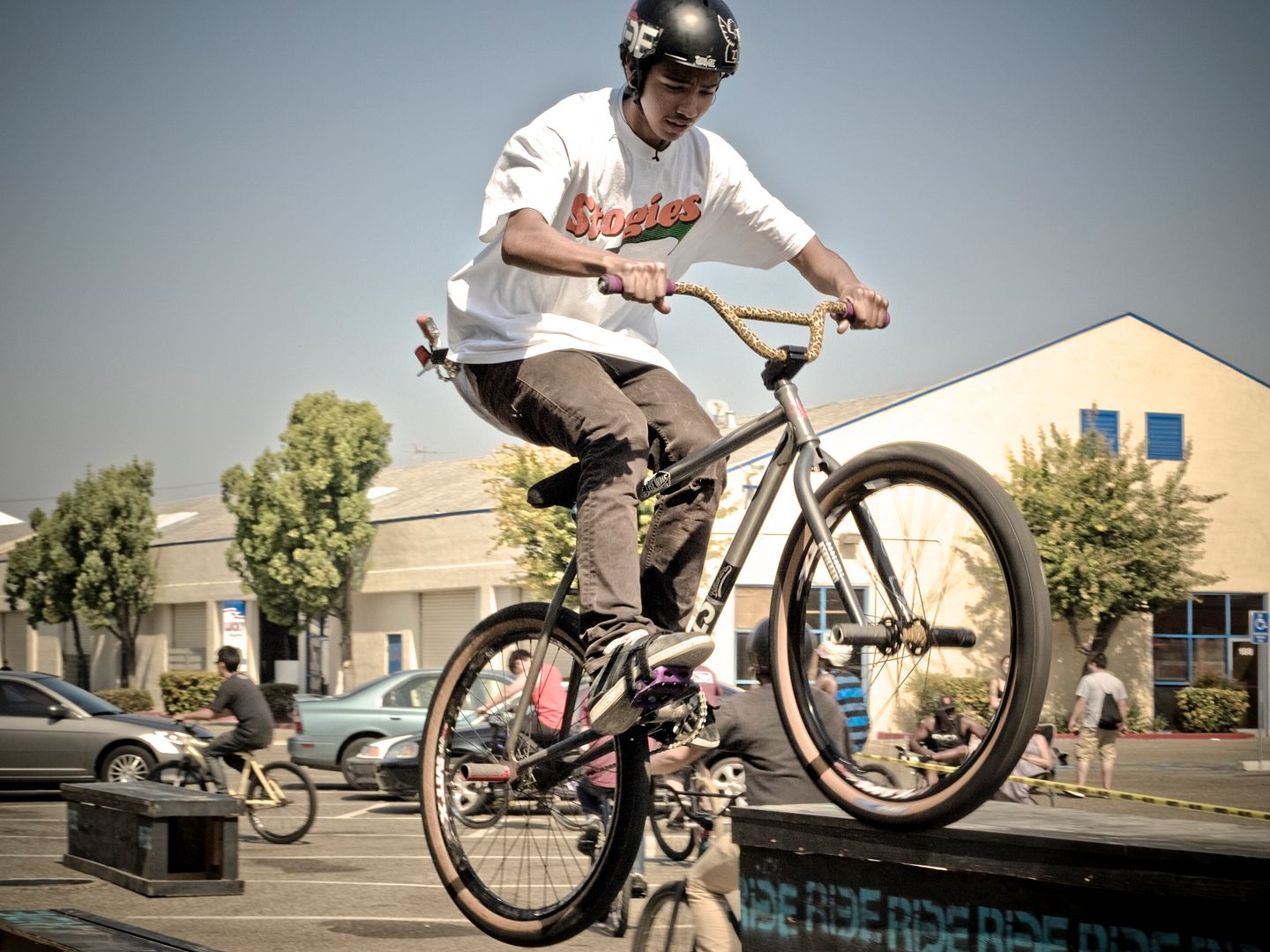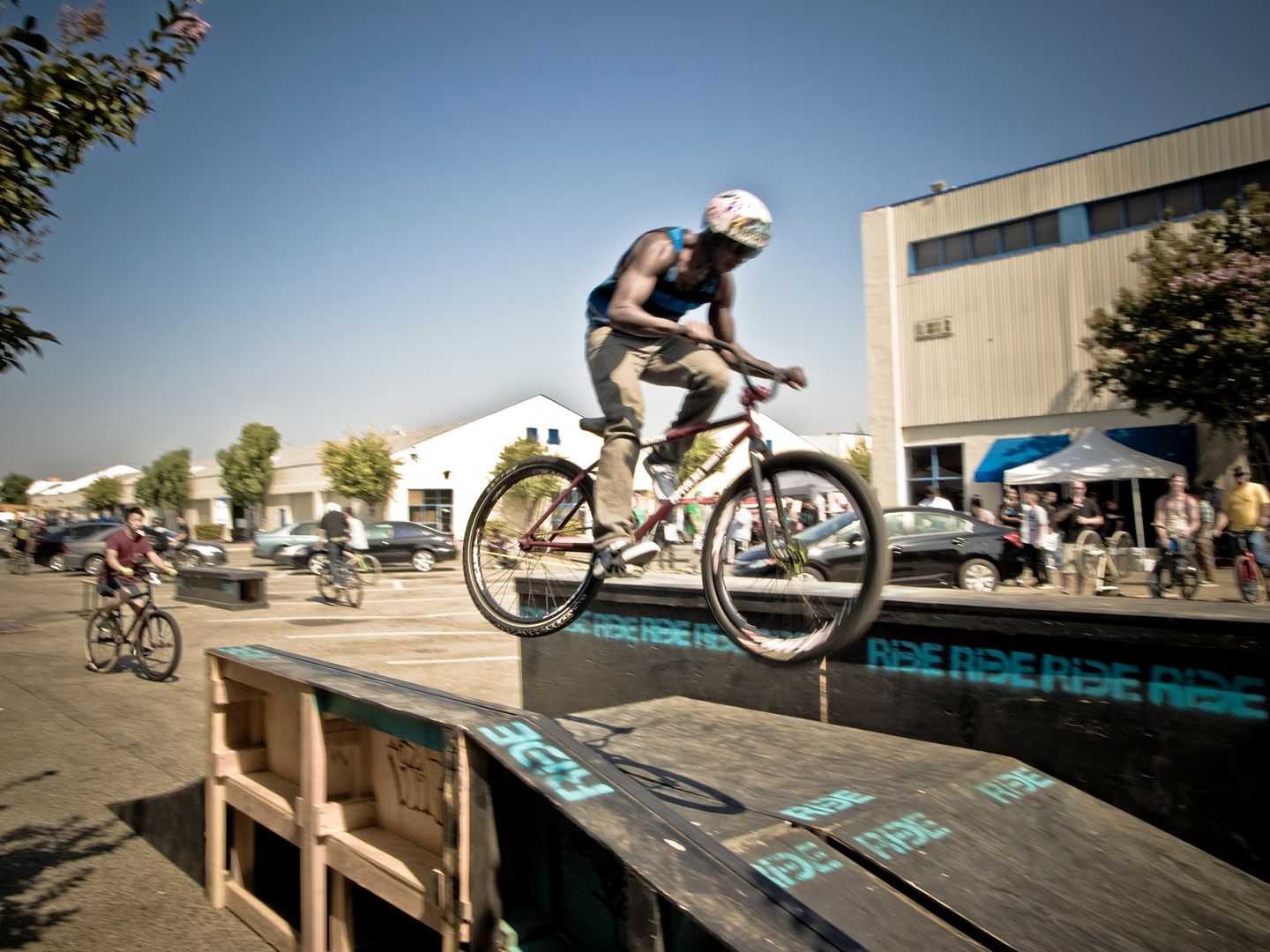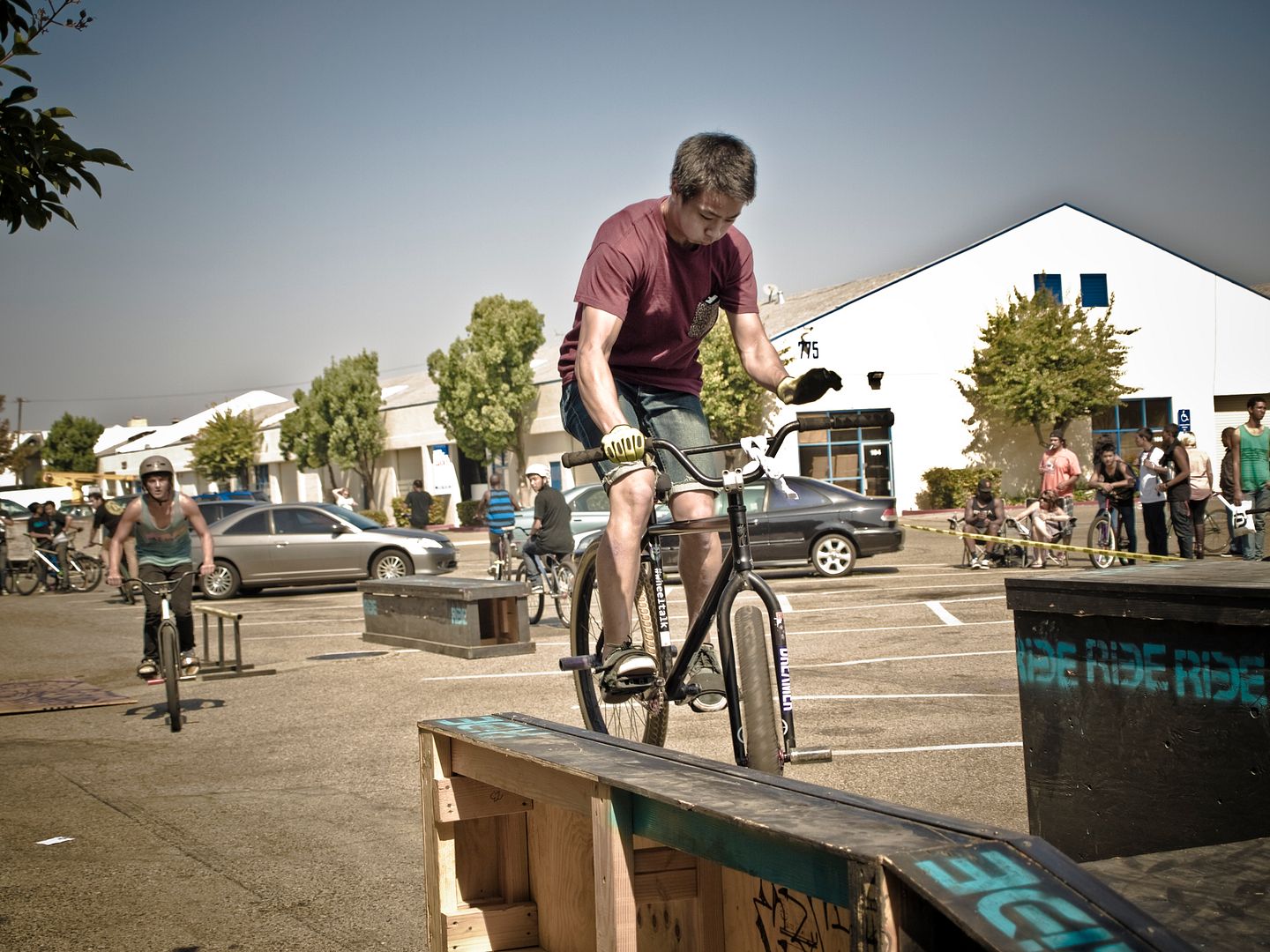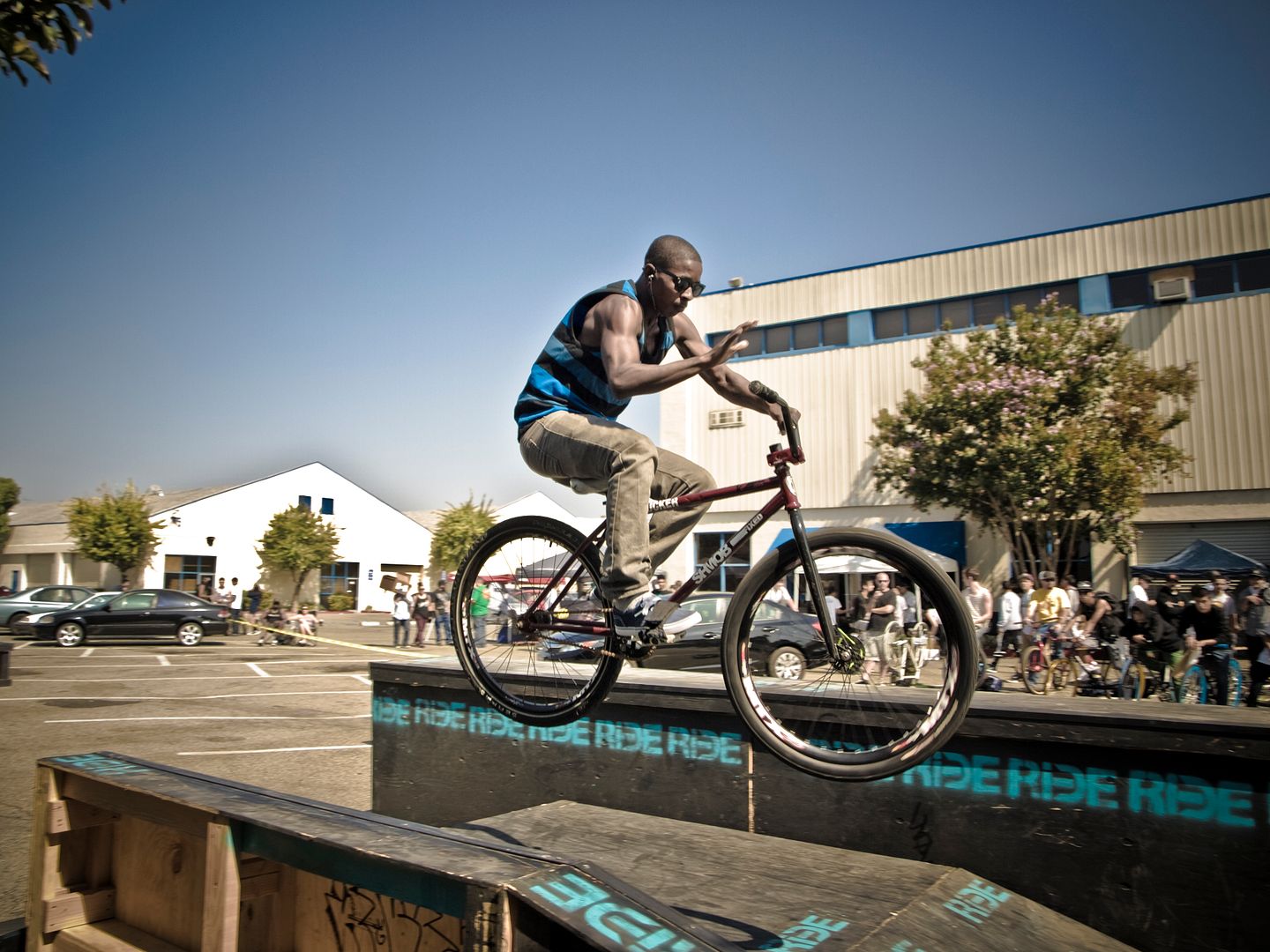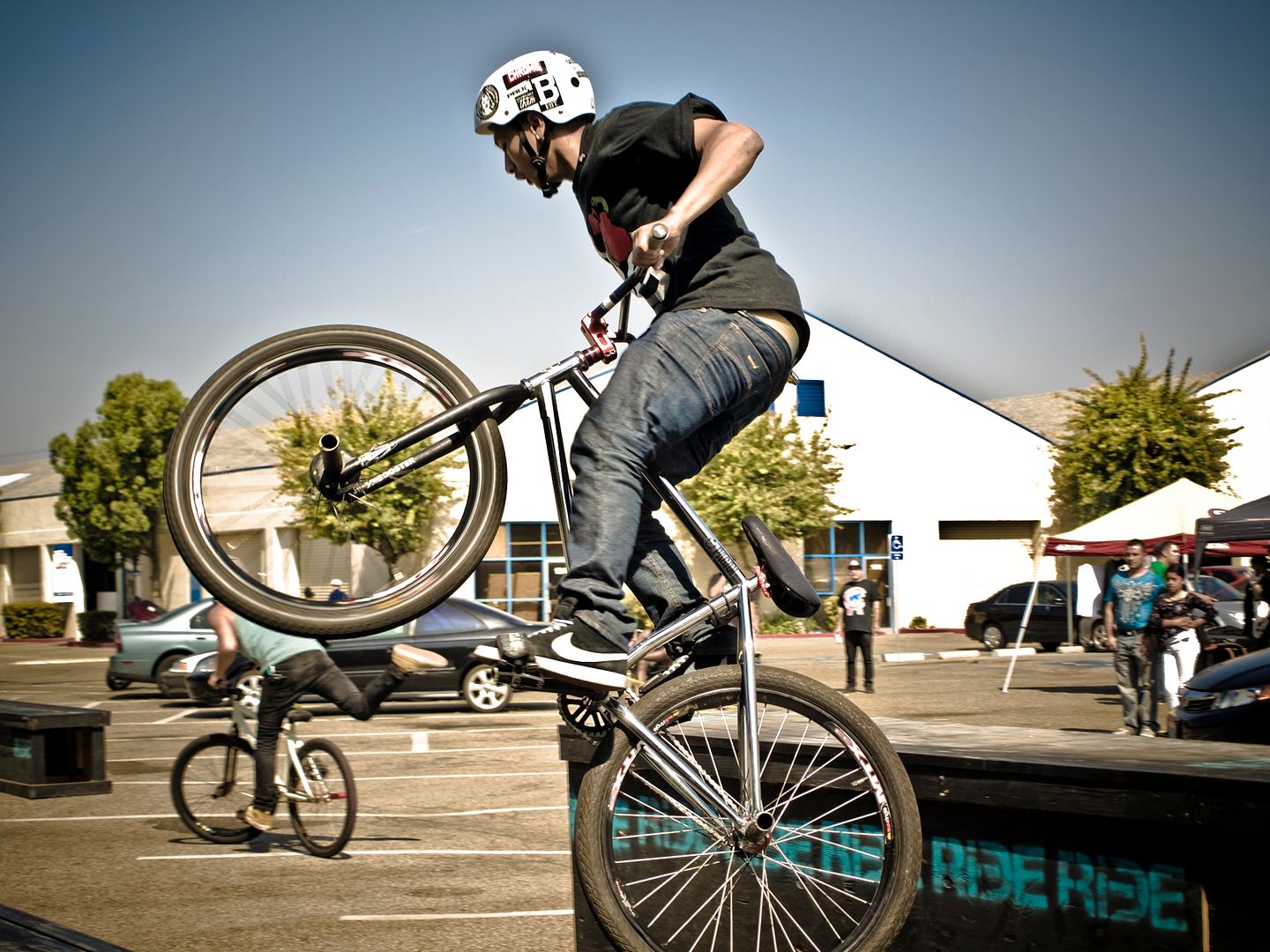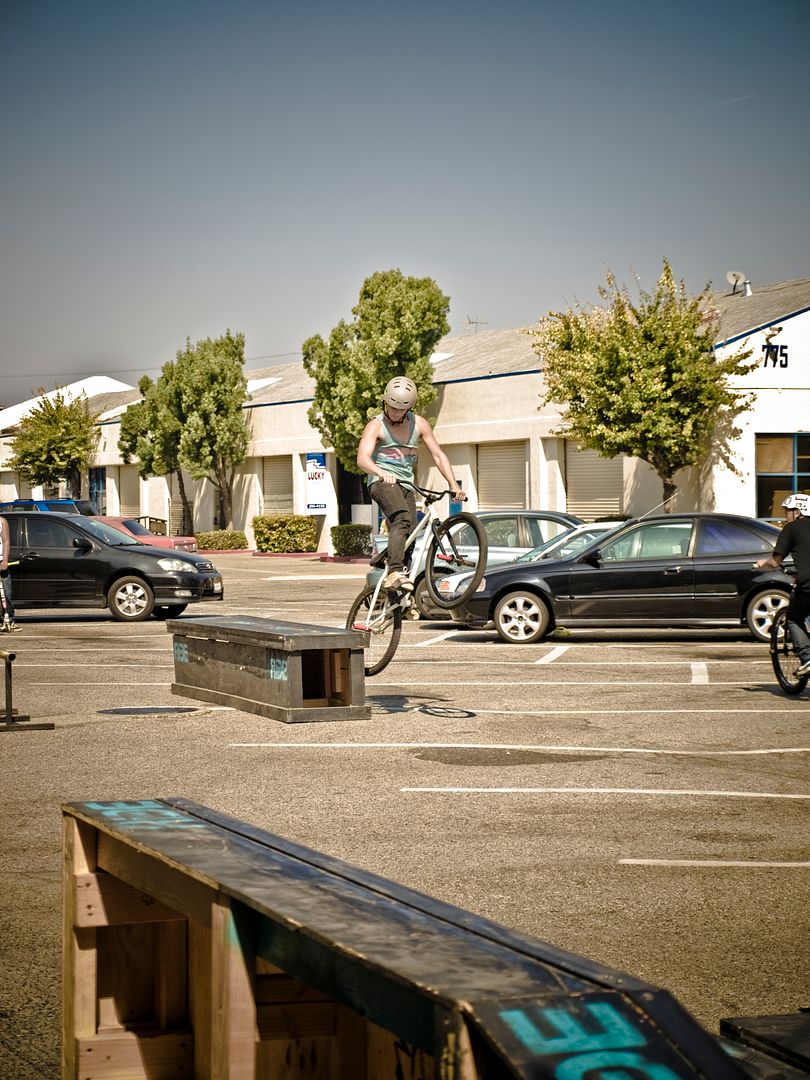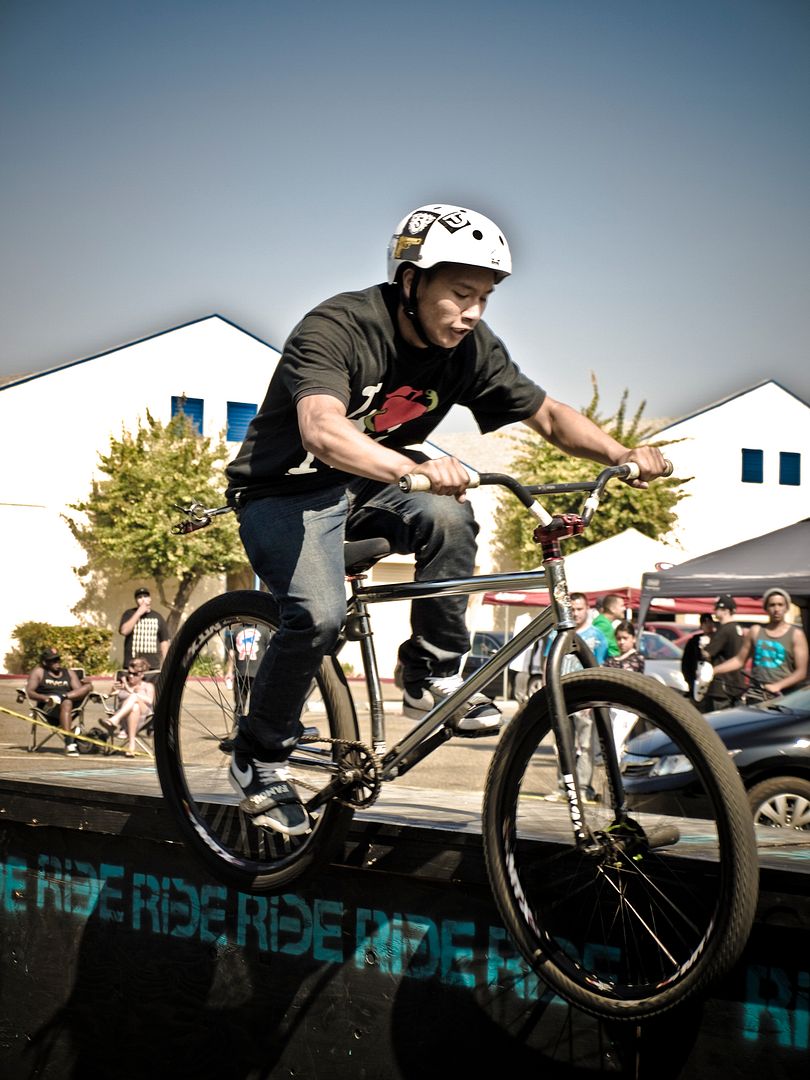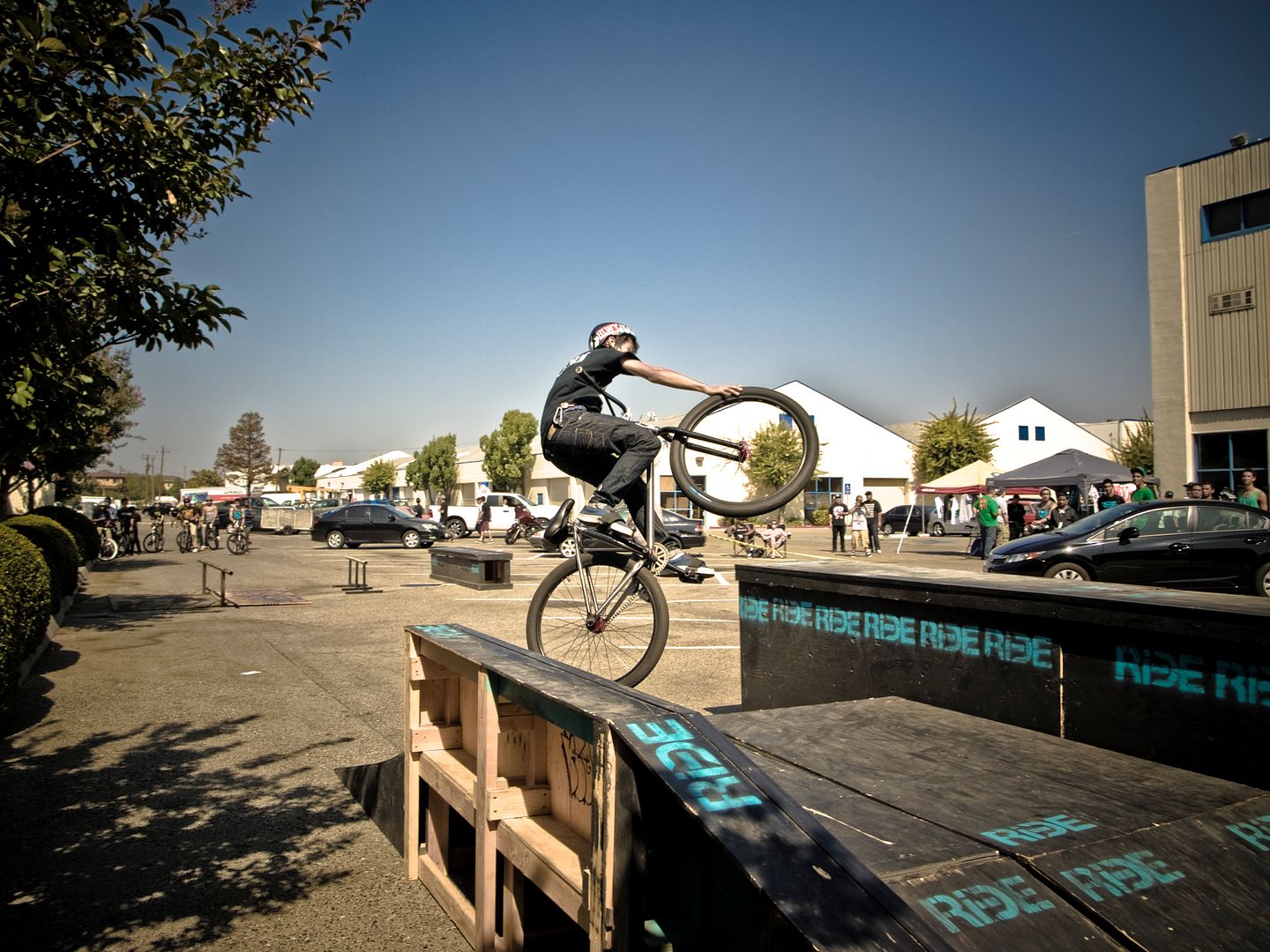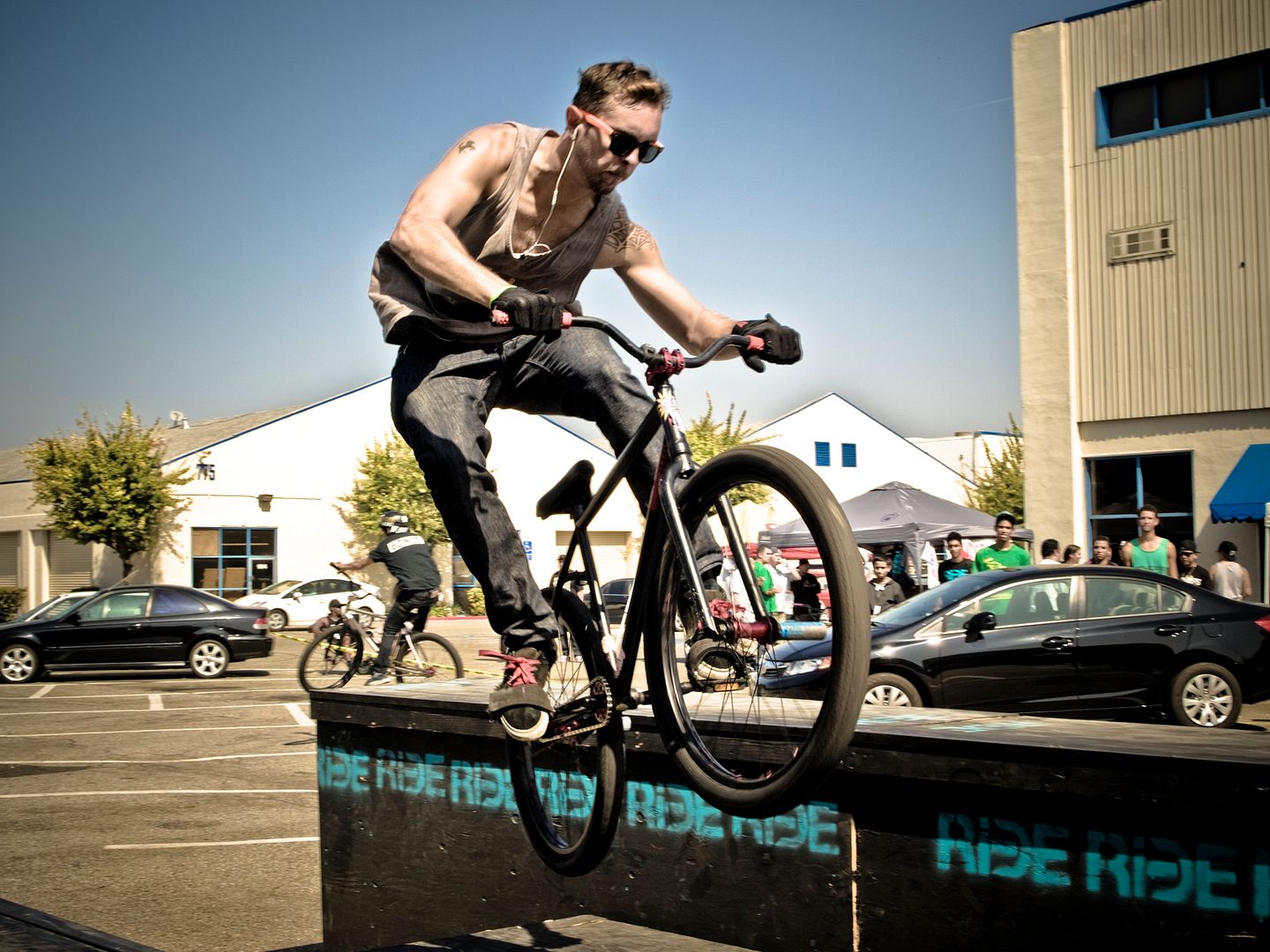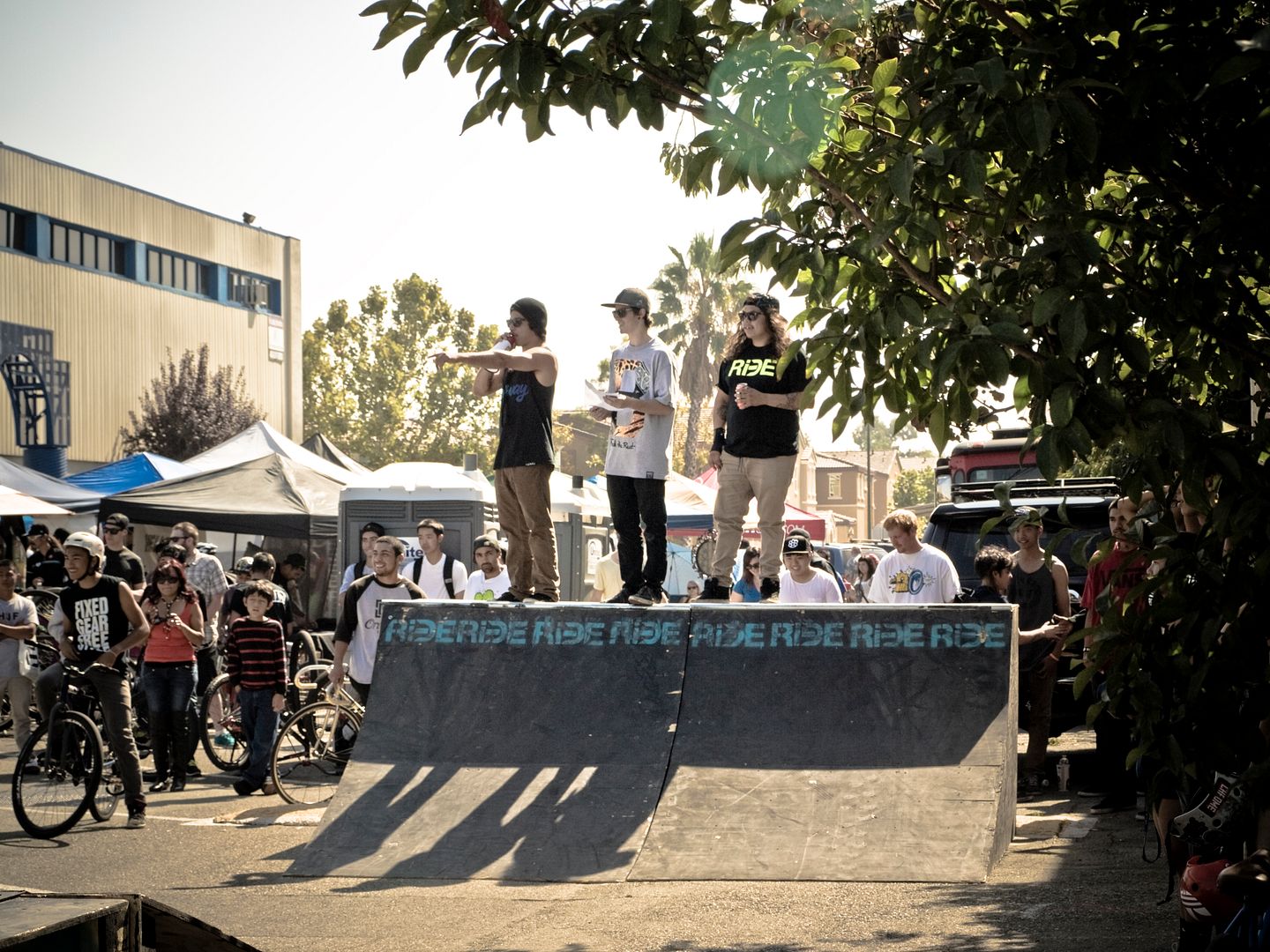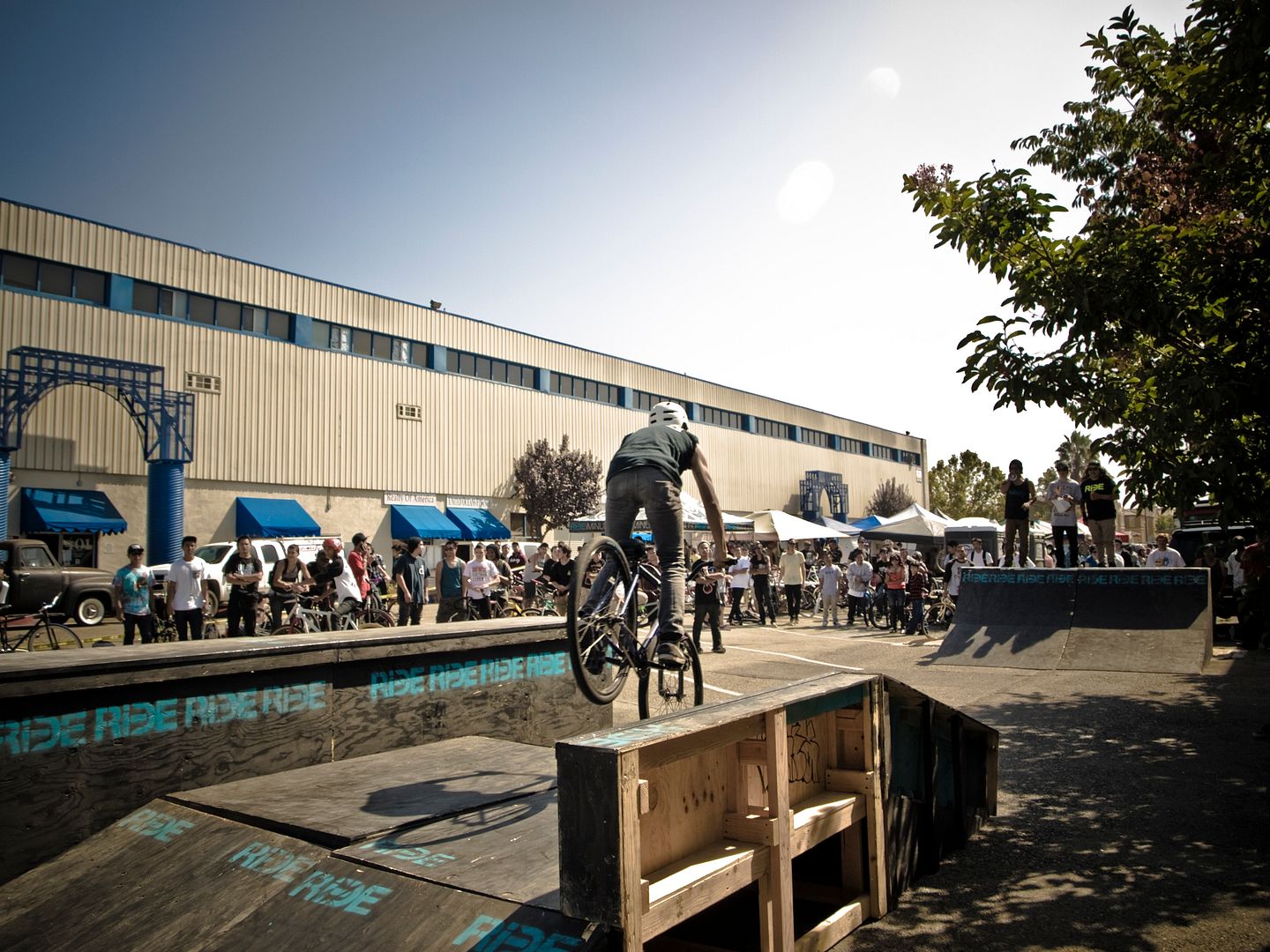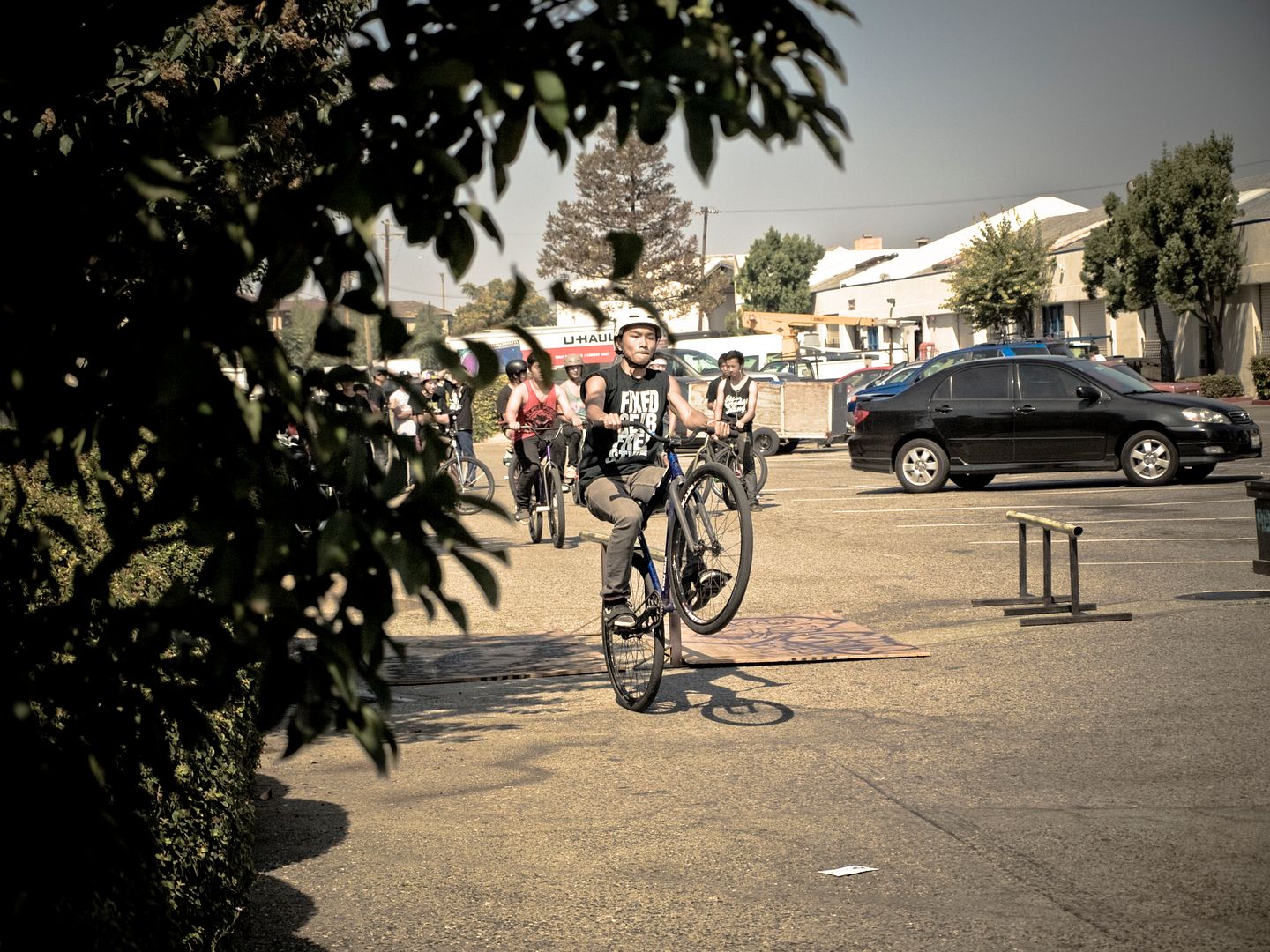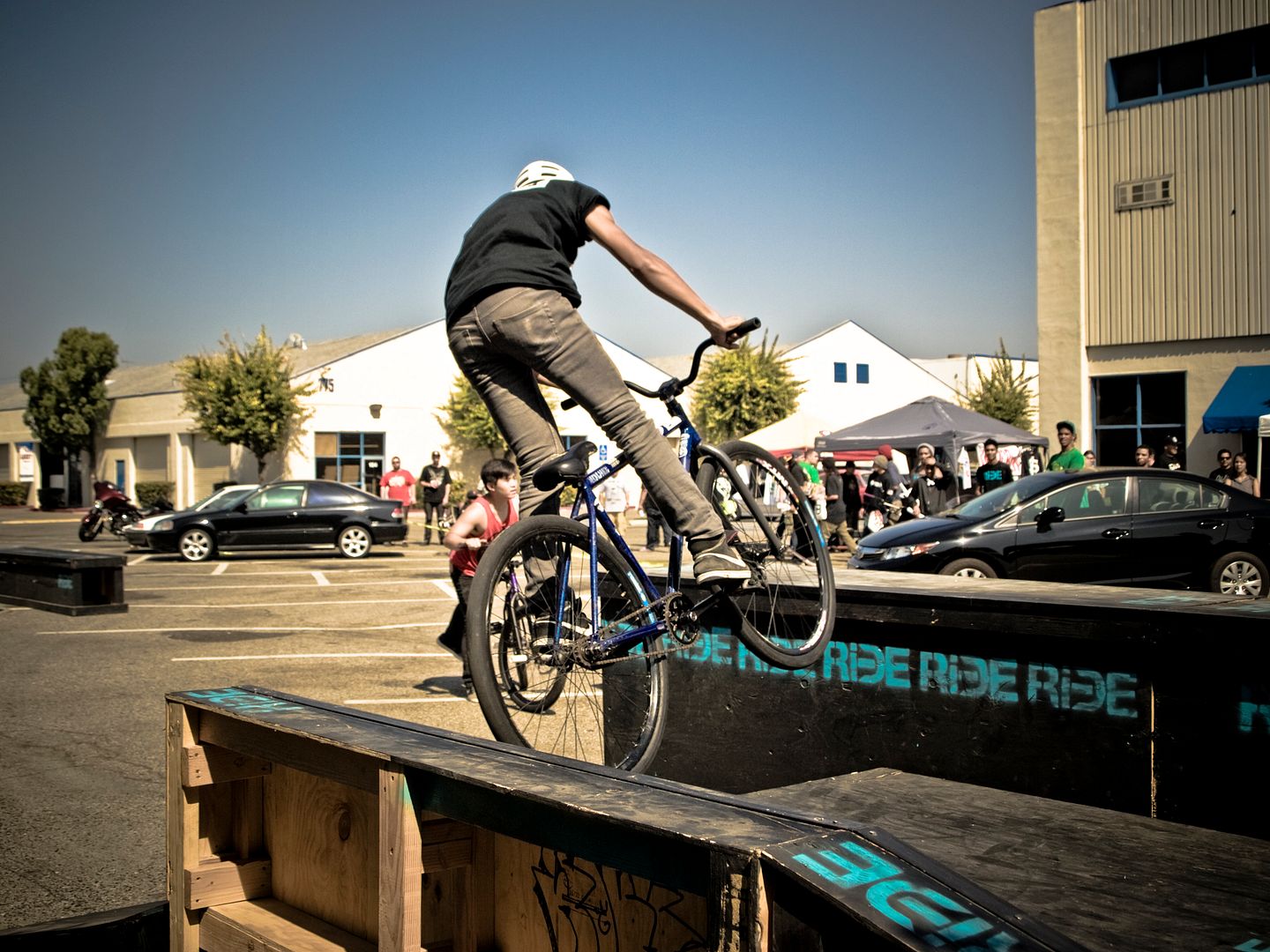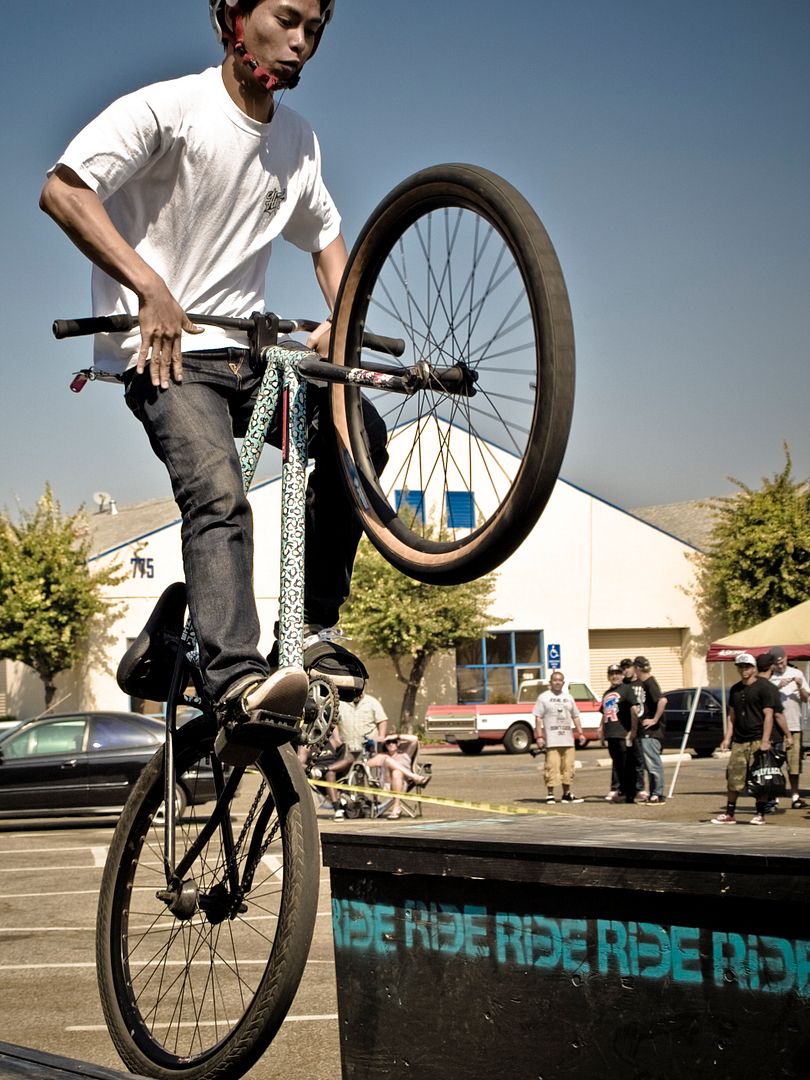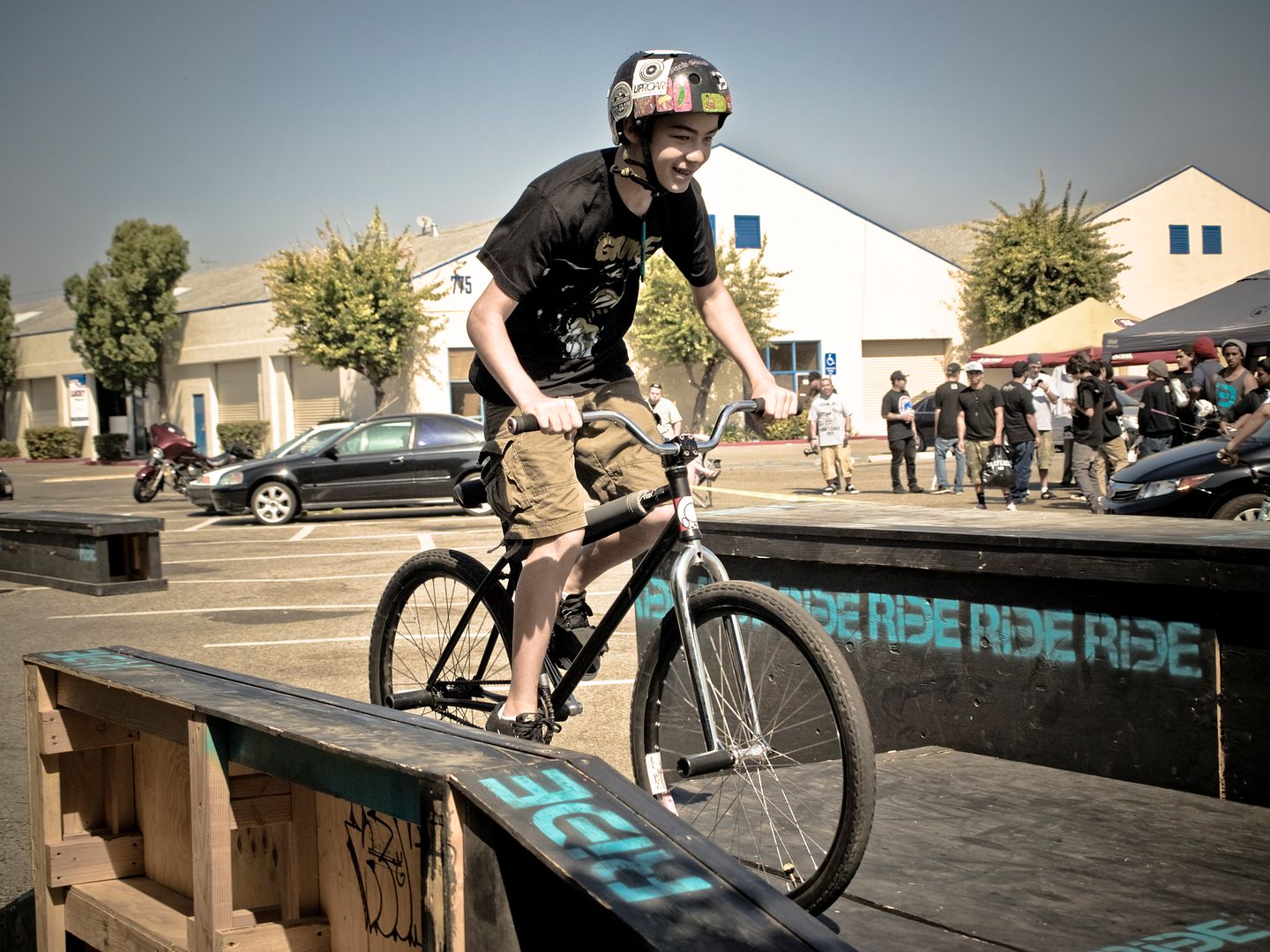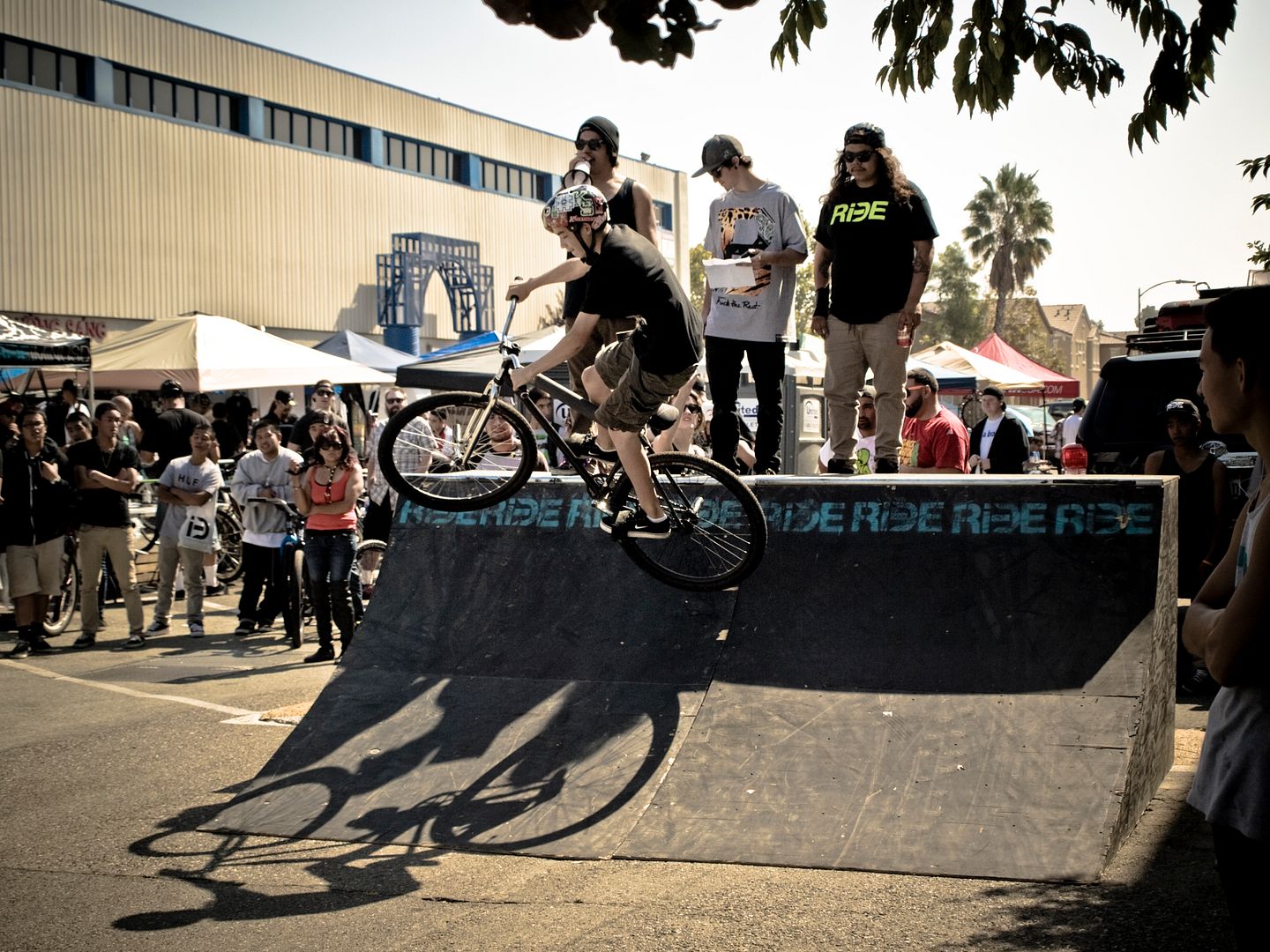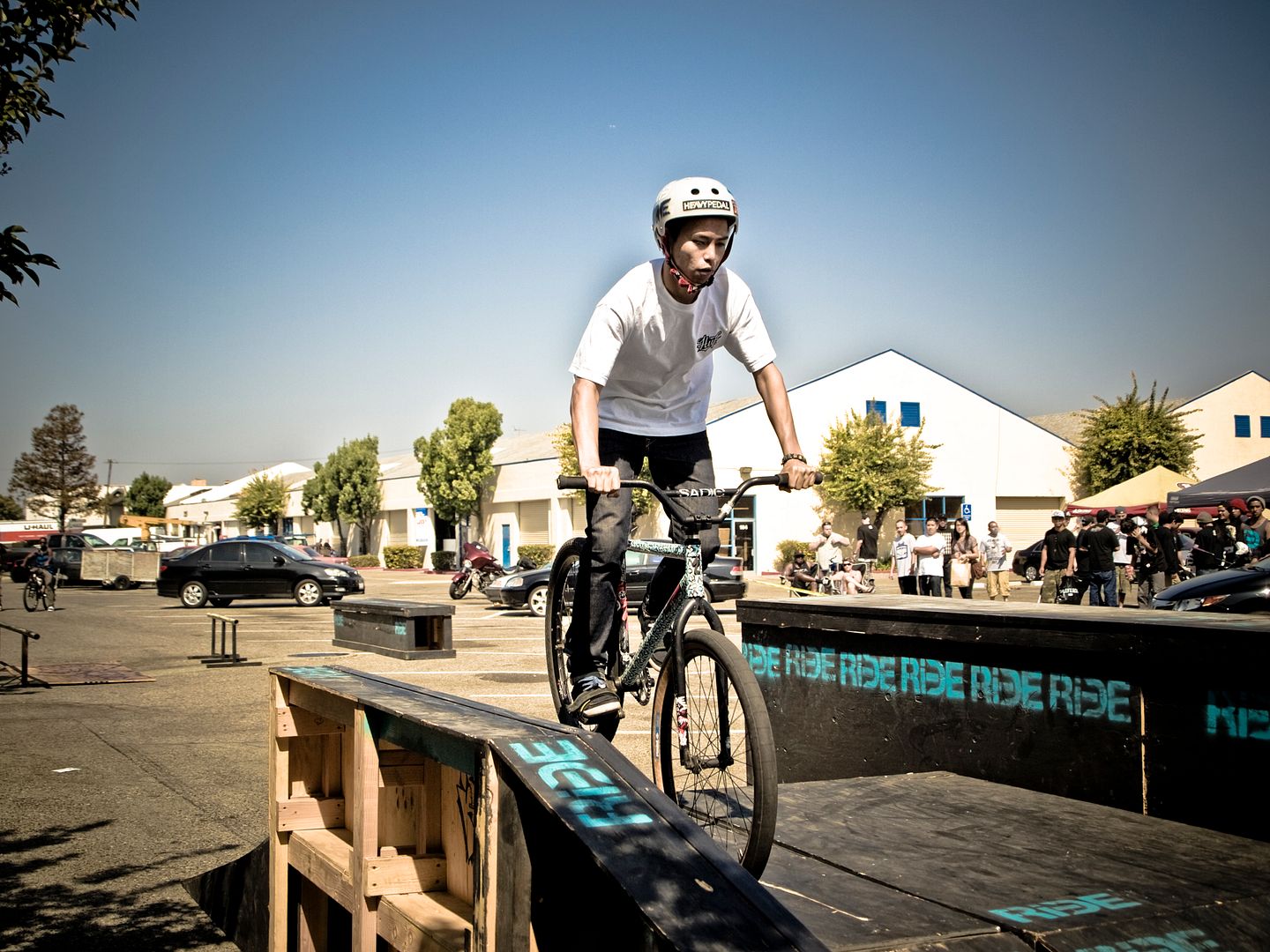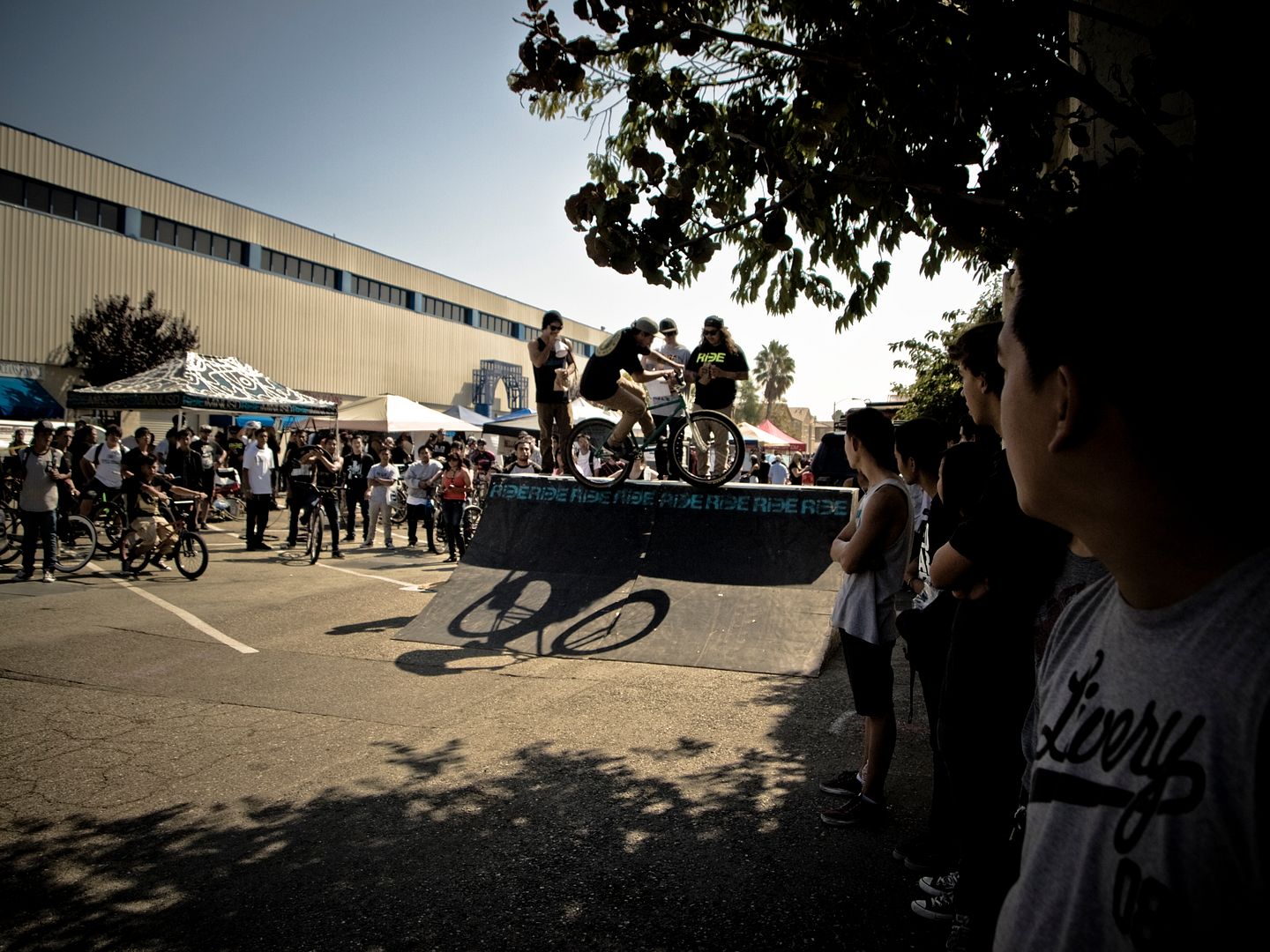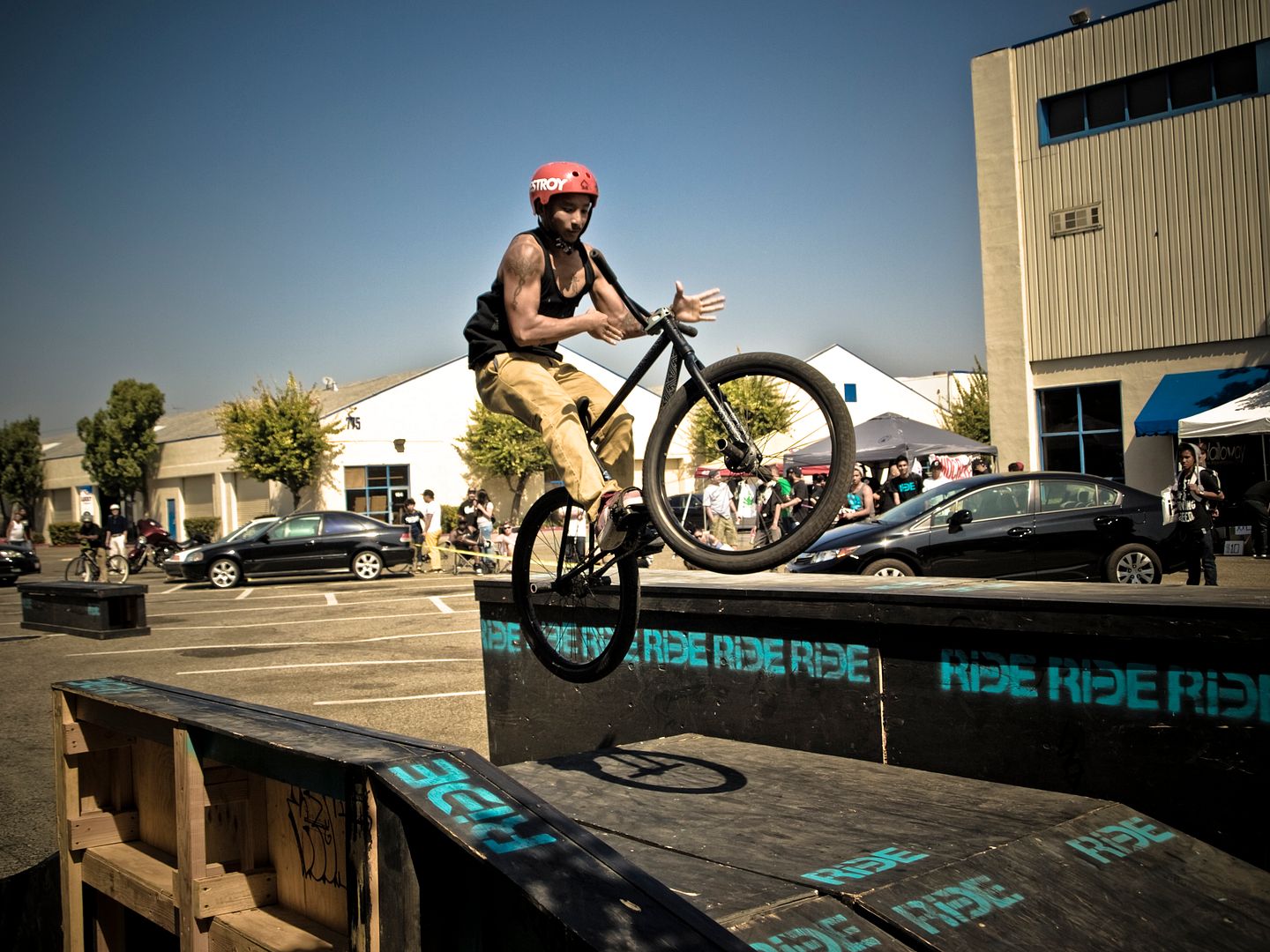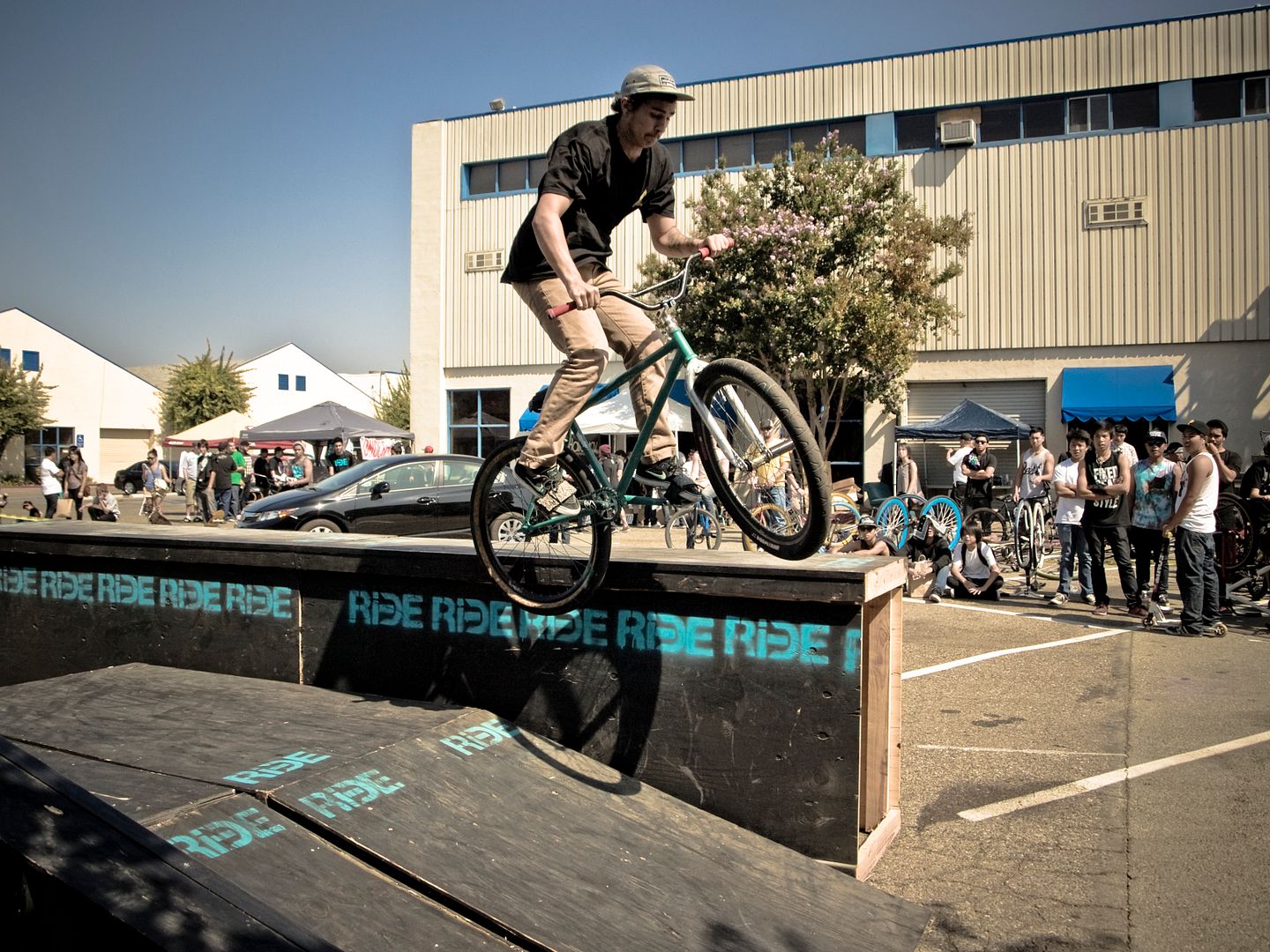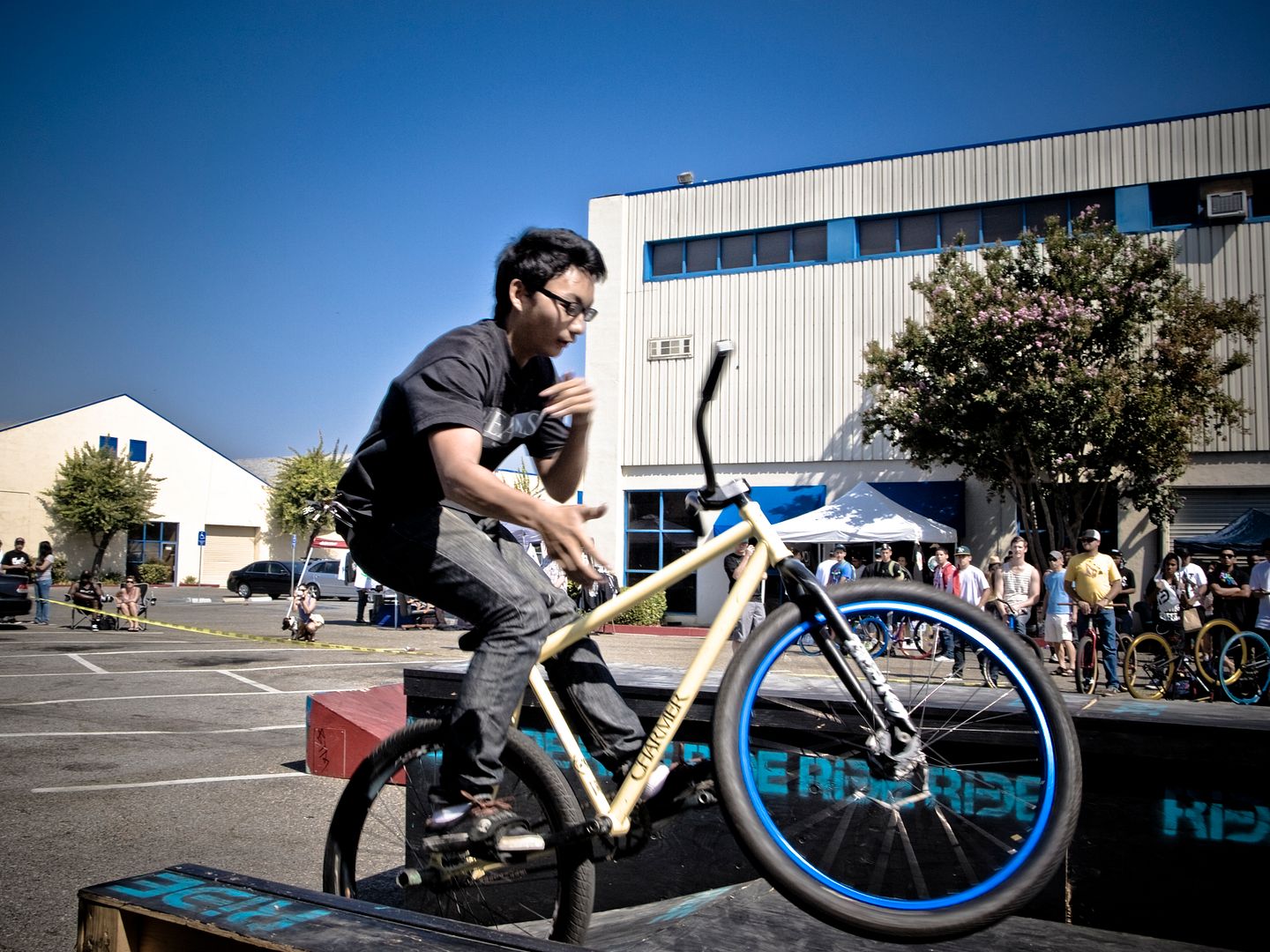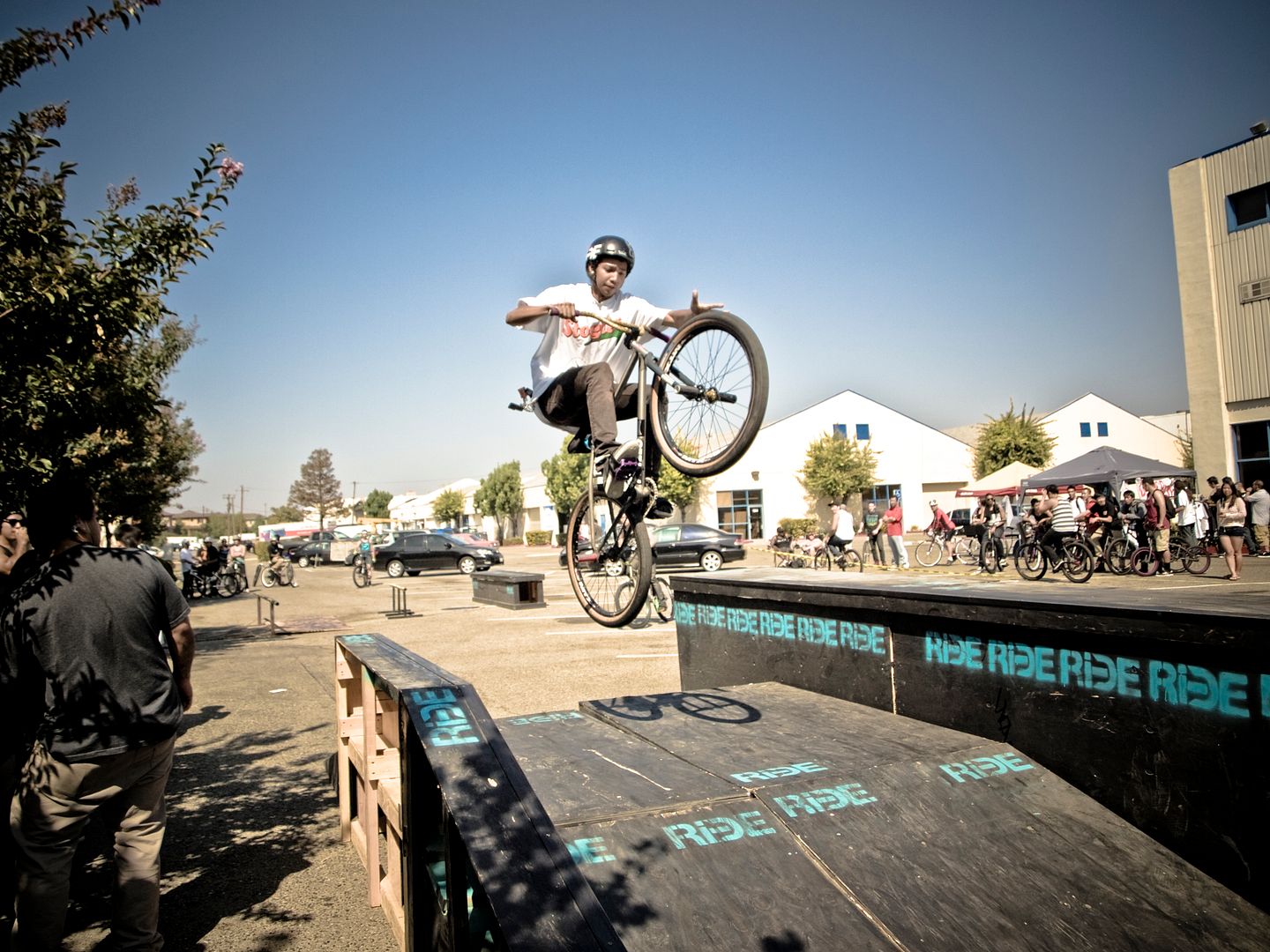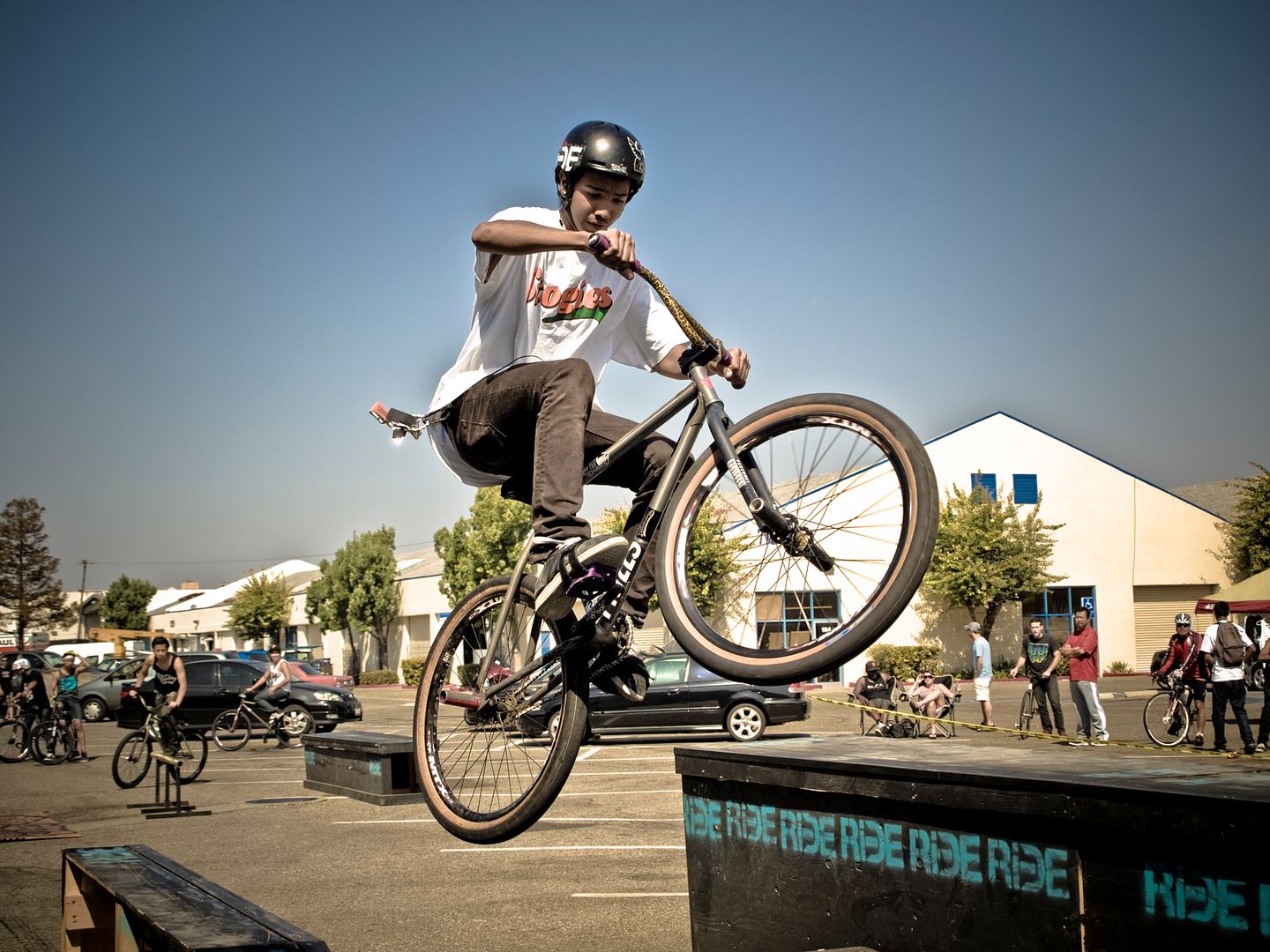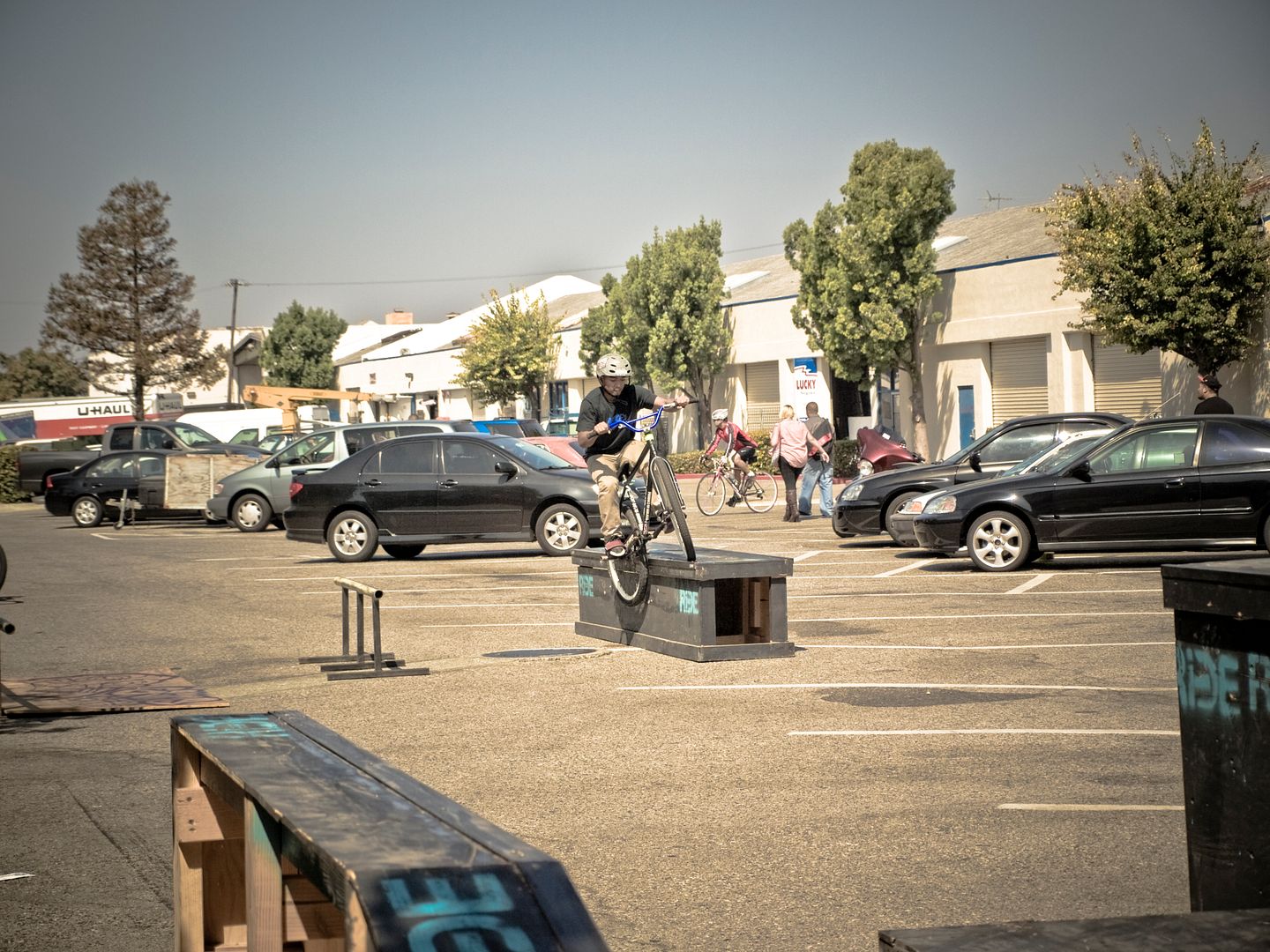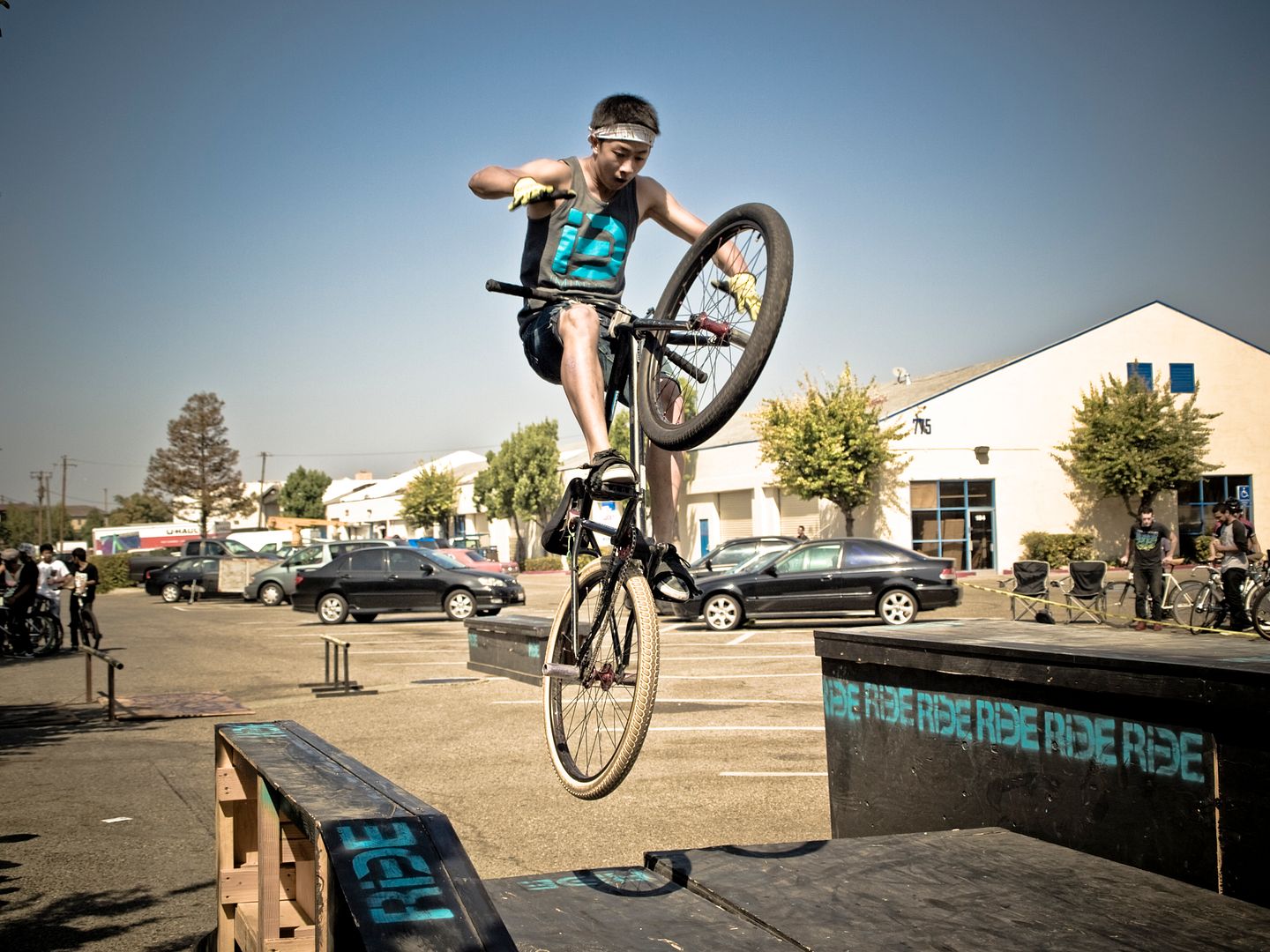 After the beginners comp was settling down after the first heat, Tanner of
SJFixed
went out and started the alleycat race.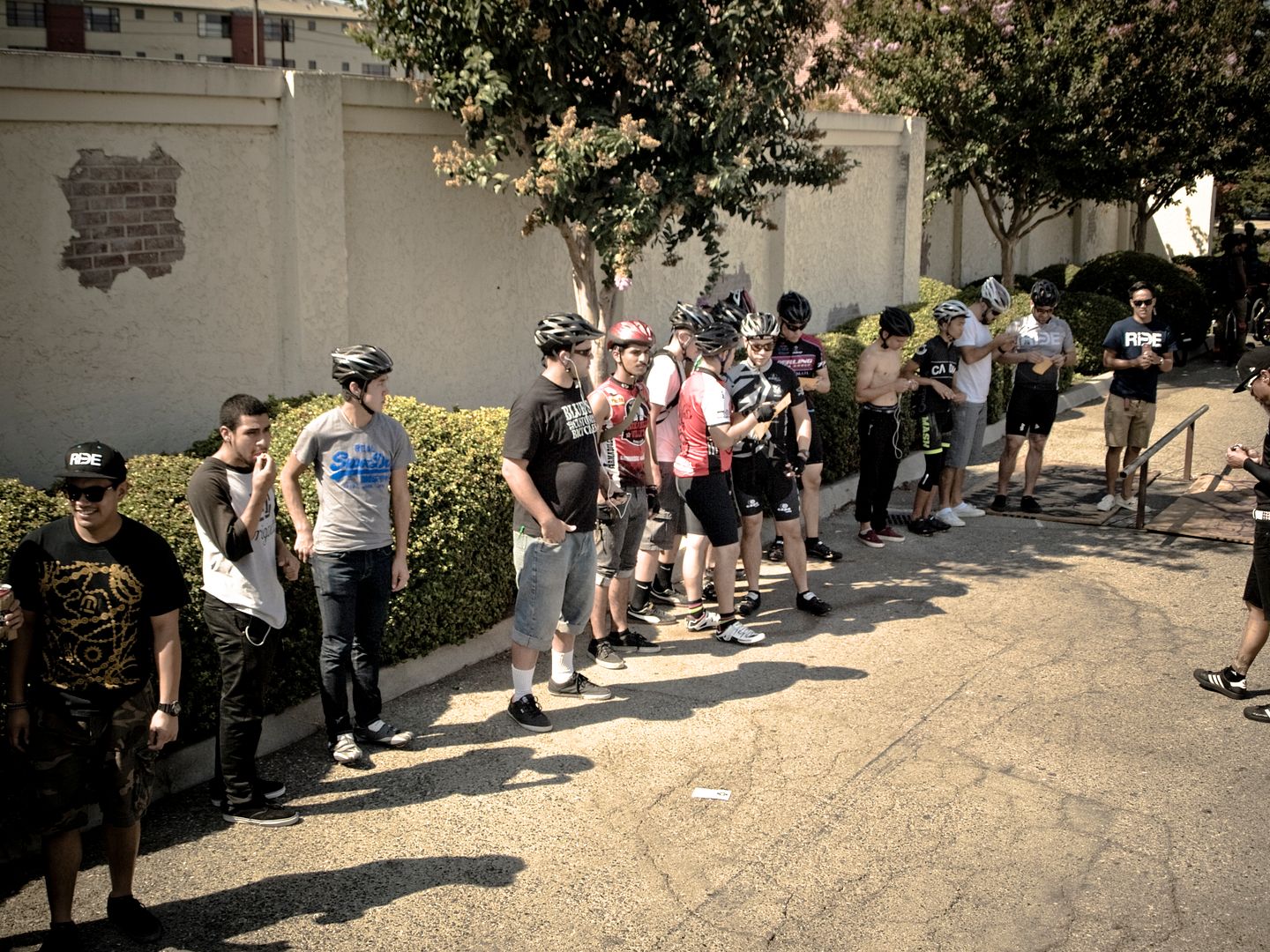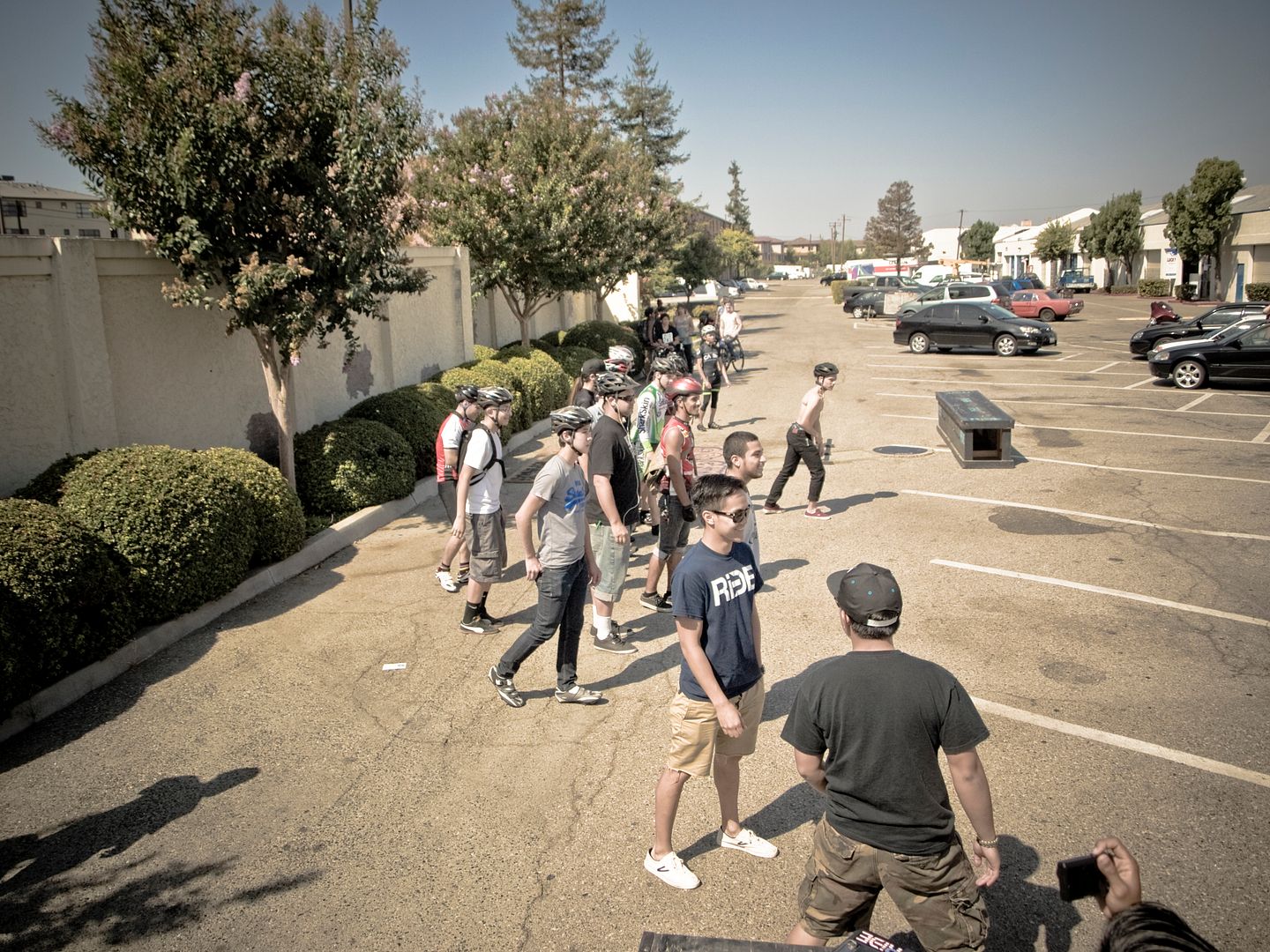 Tanner being the sadistic guy he is, started the race off with a game of "redlight, greenlight."
The checkpoints were pretty far and wide, one of them was the ever-so-daunting "ranch" which has to be one of the most agonizing climbs on a track bike ever.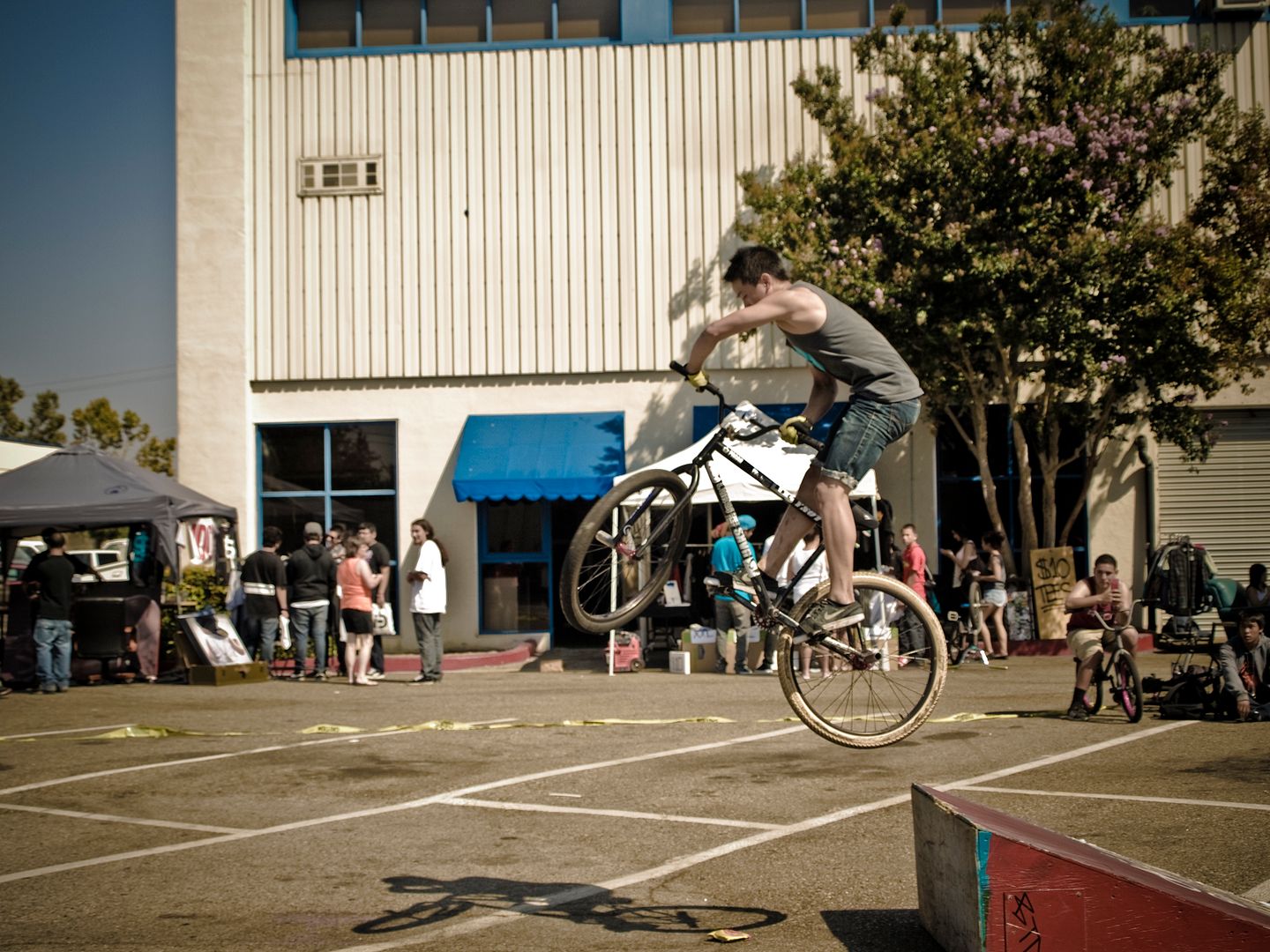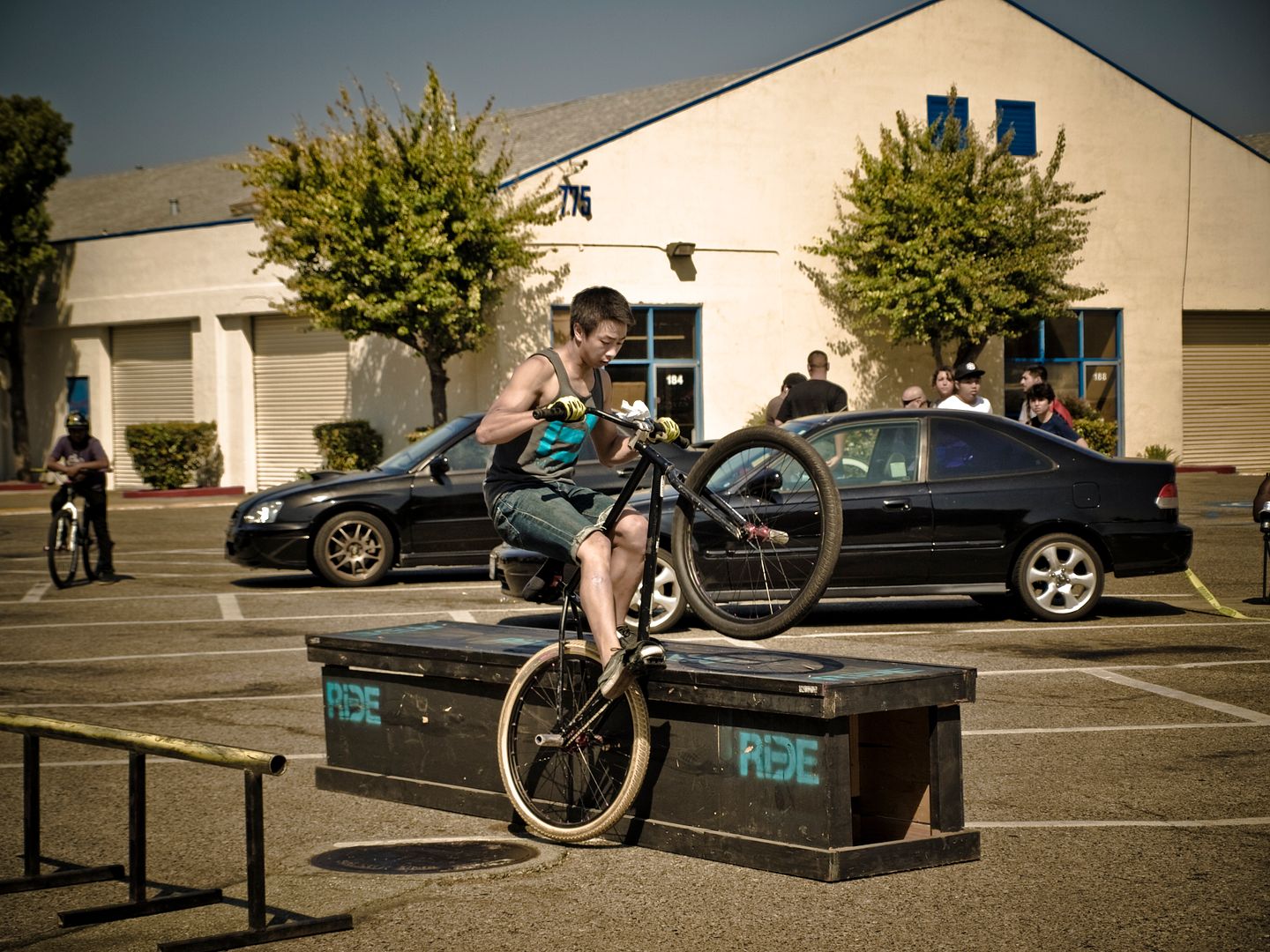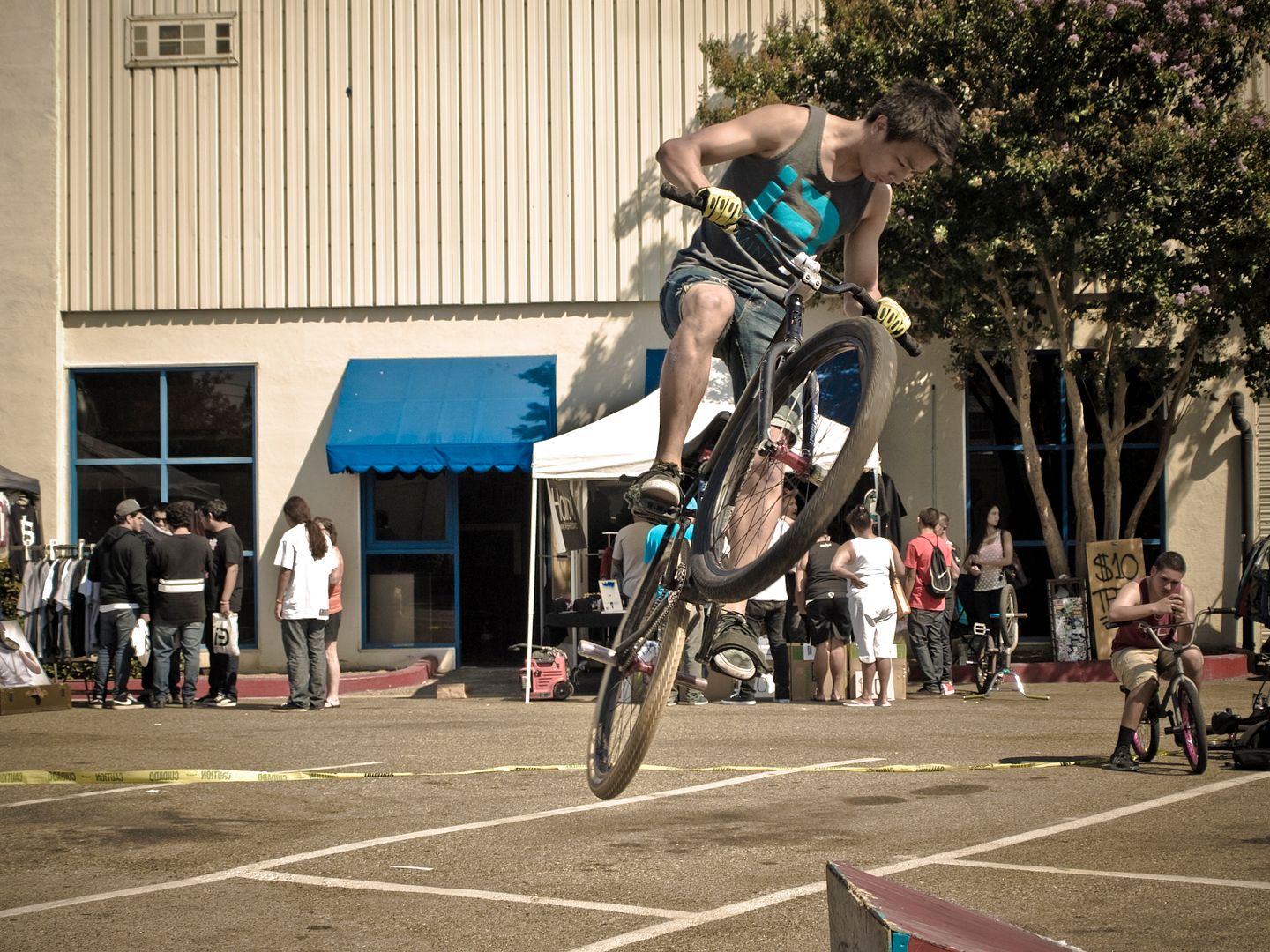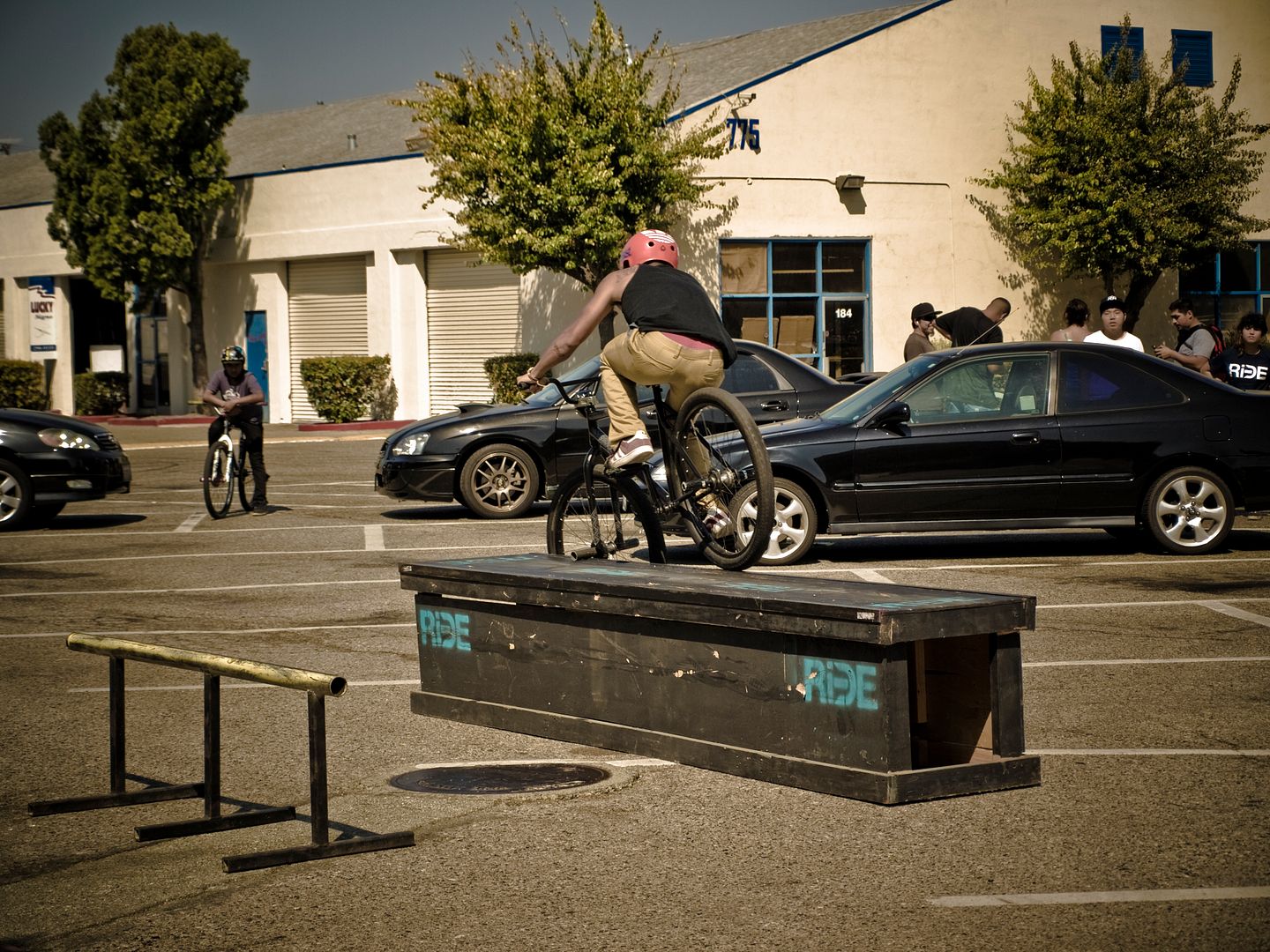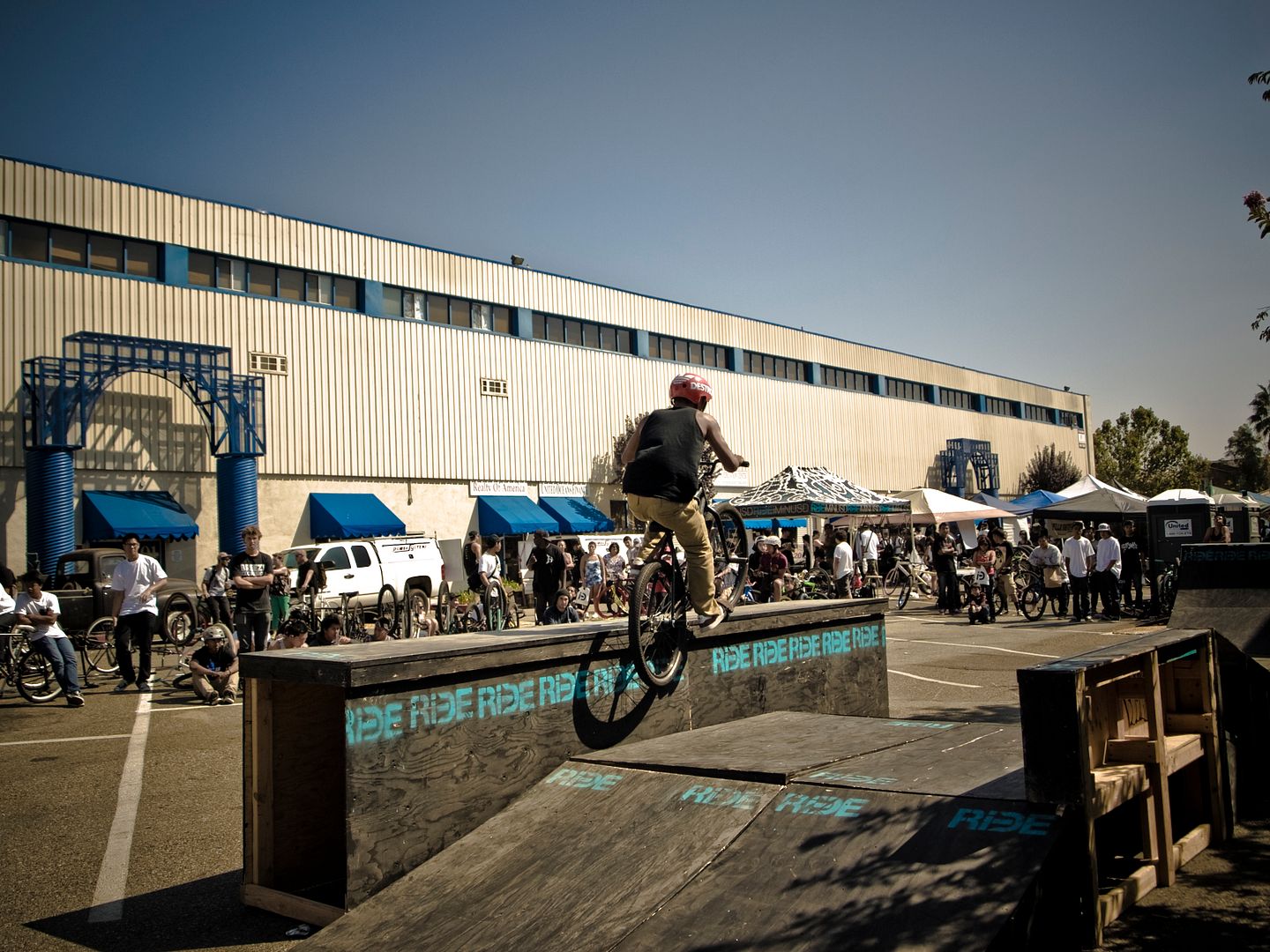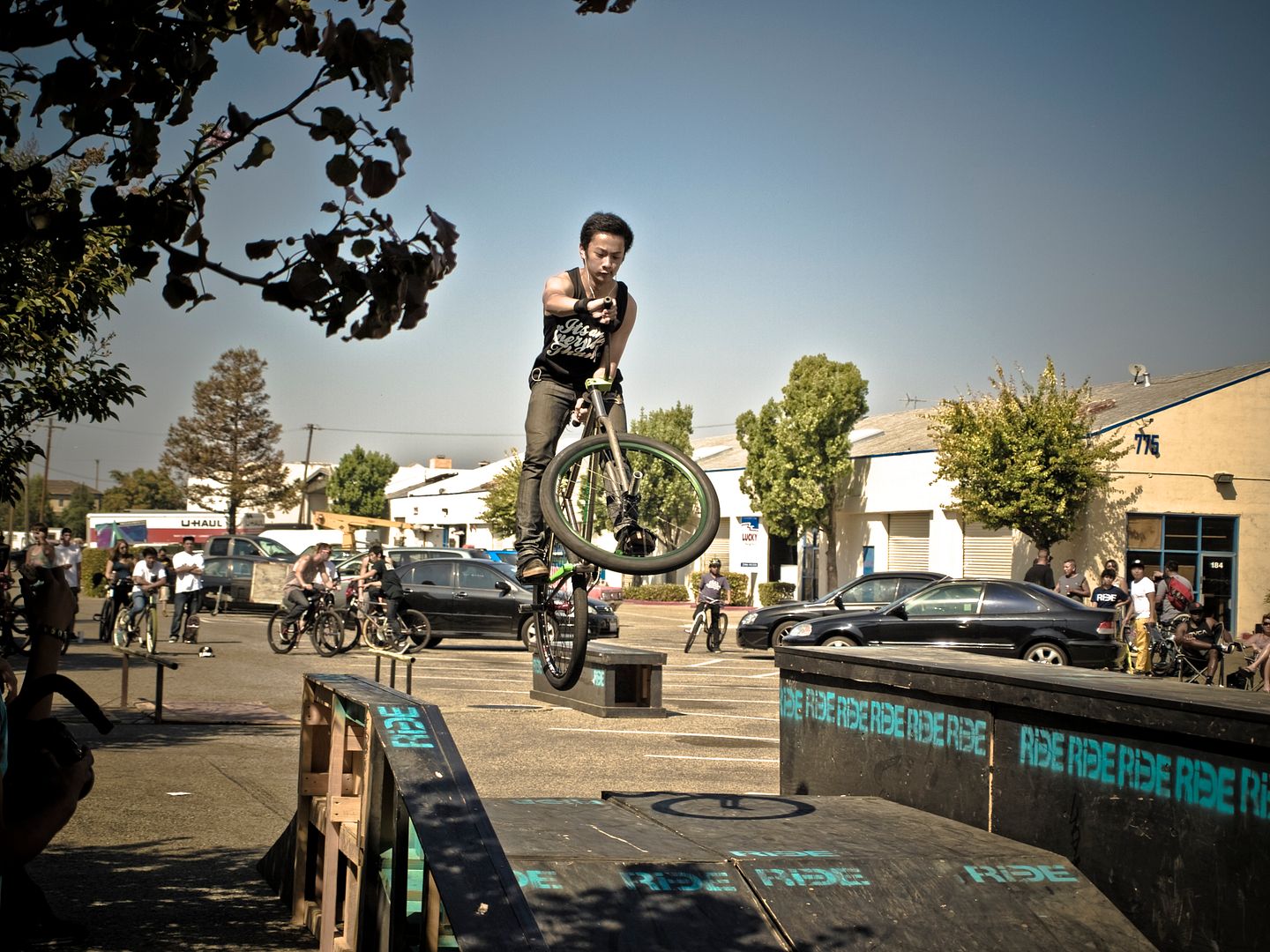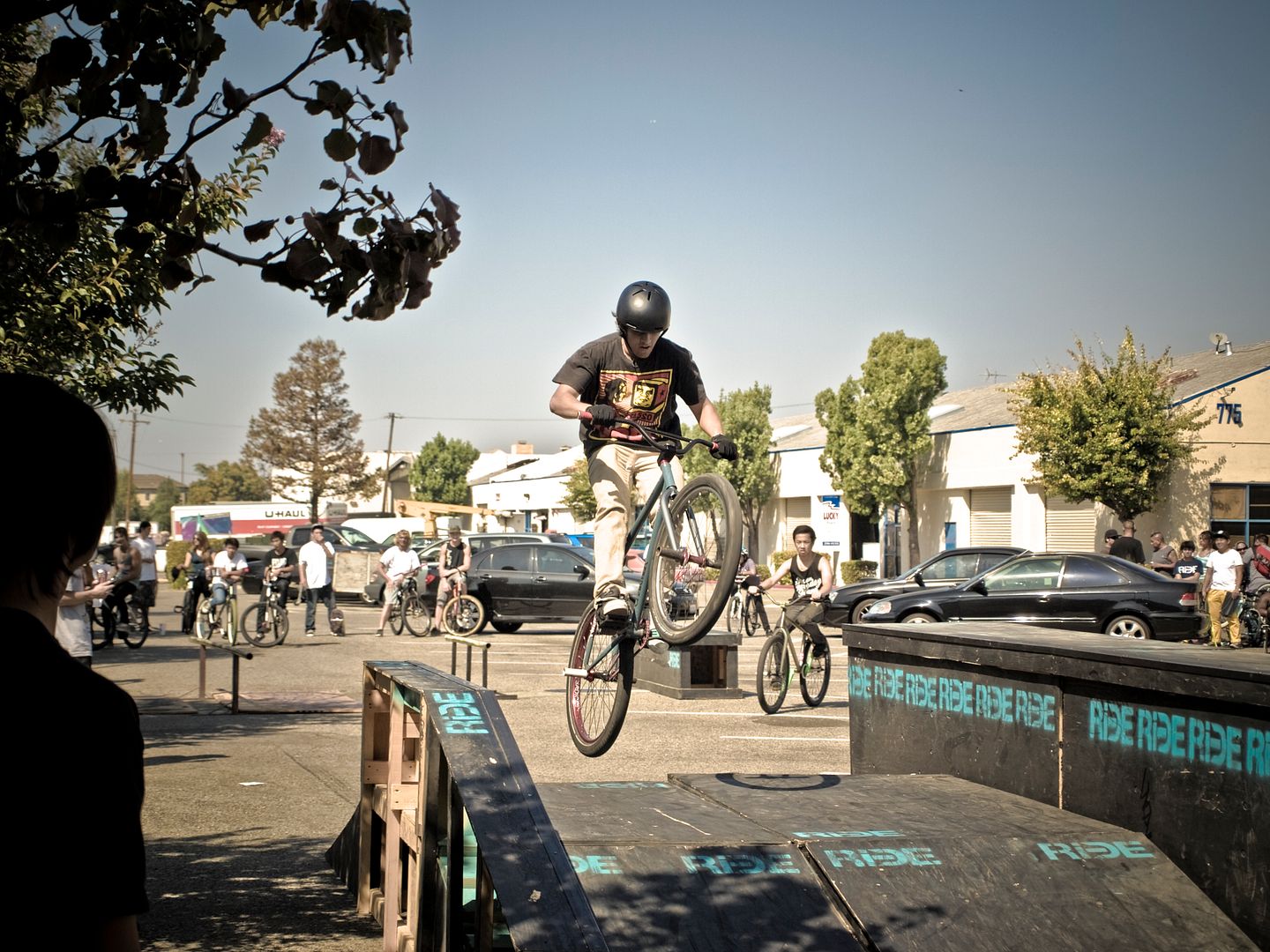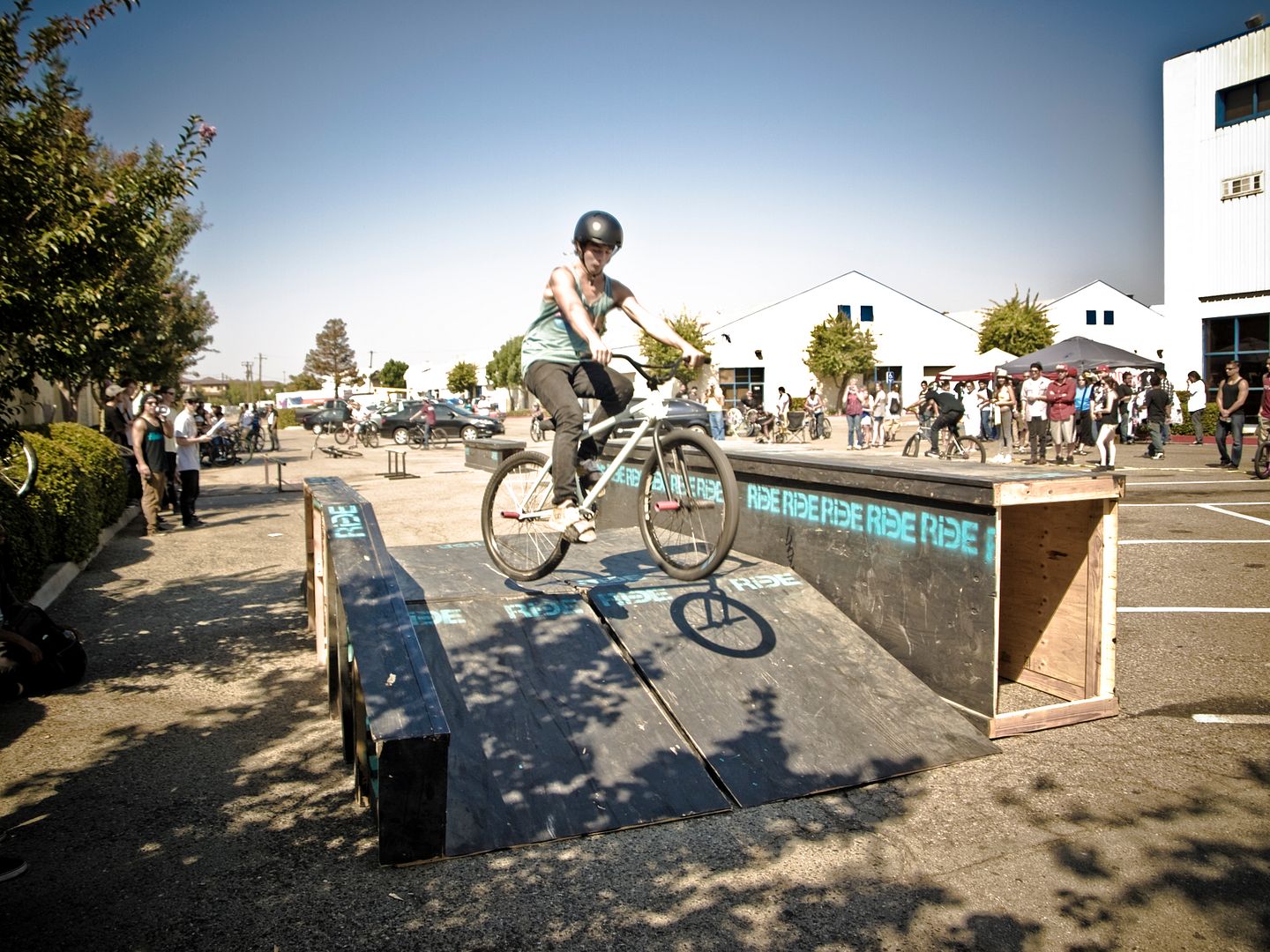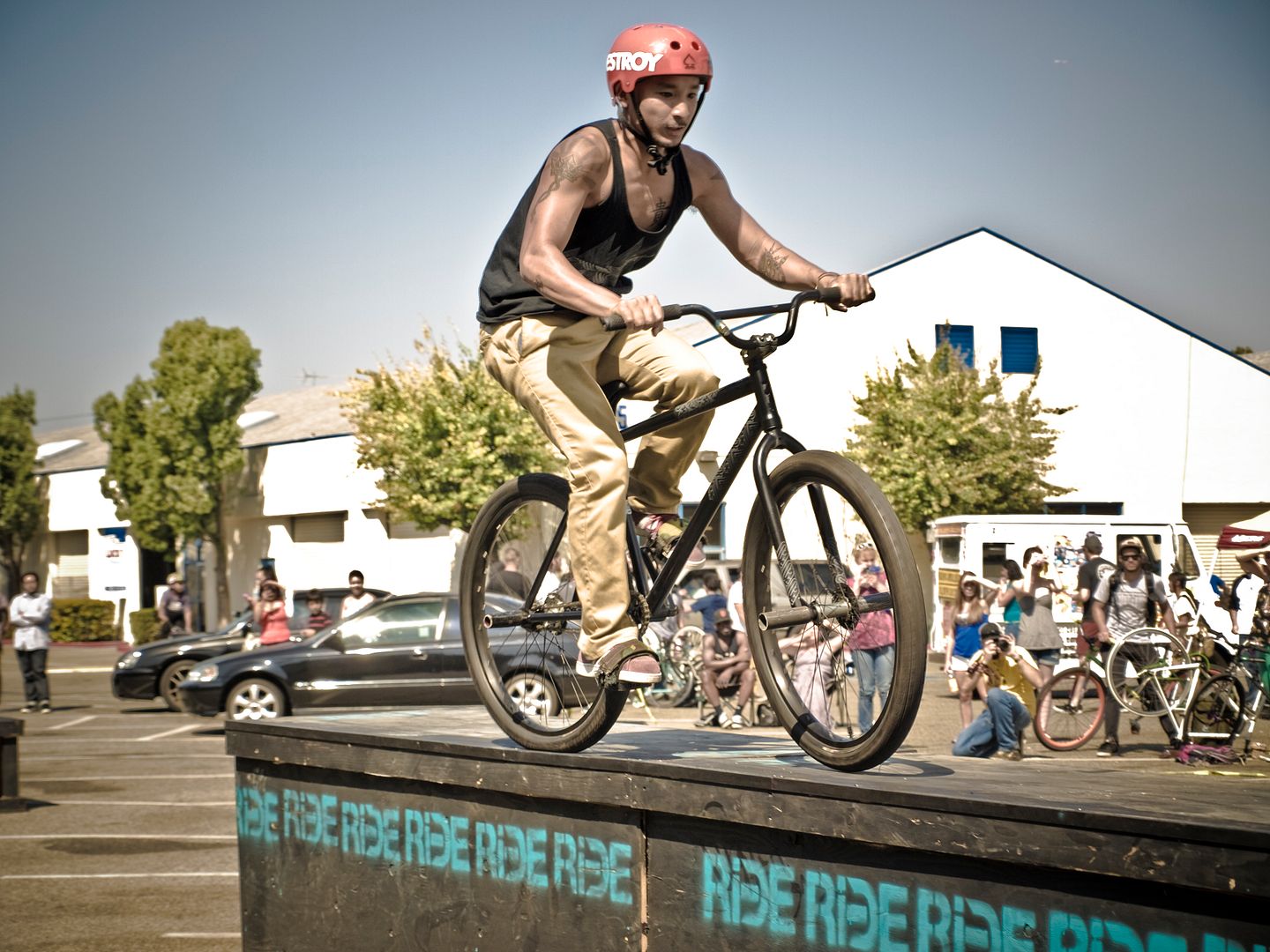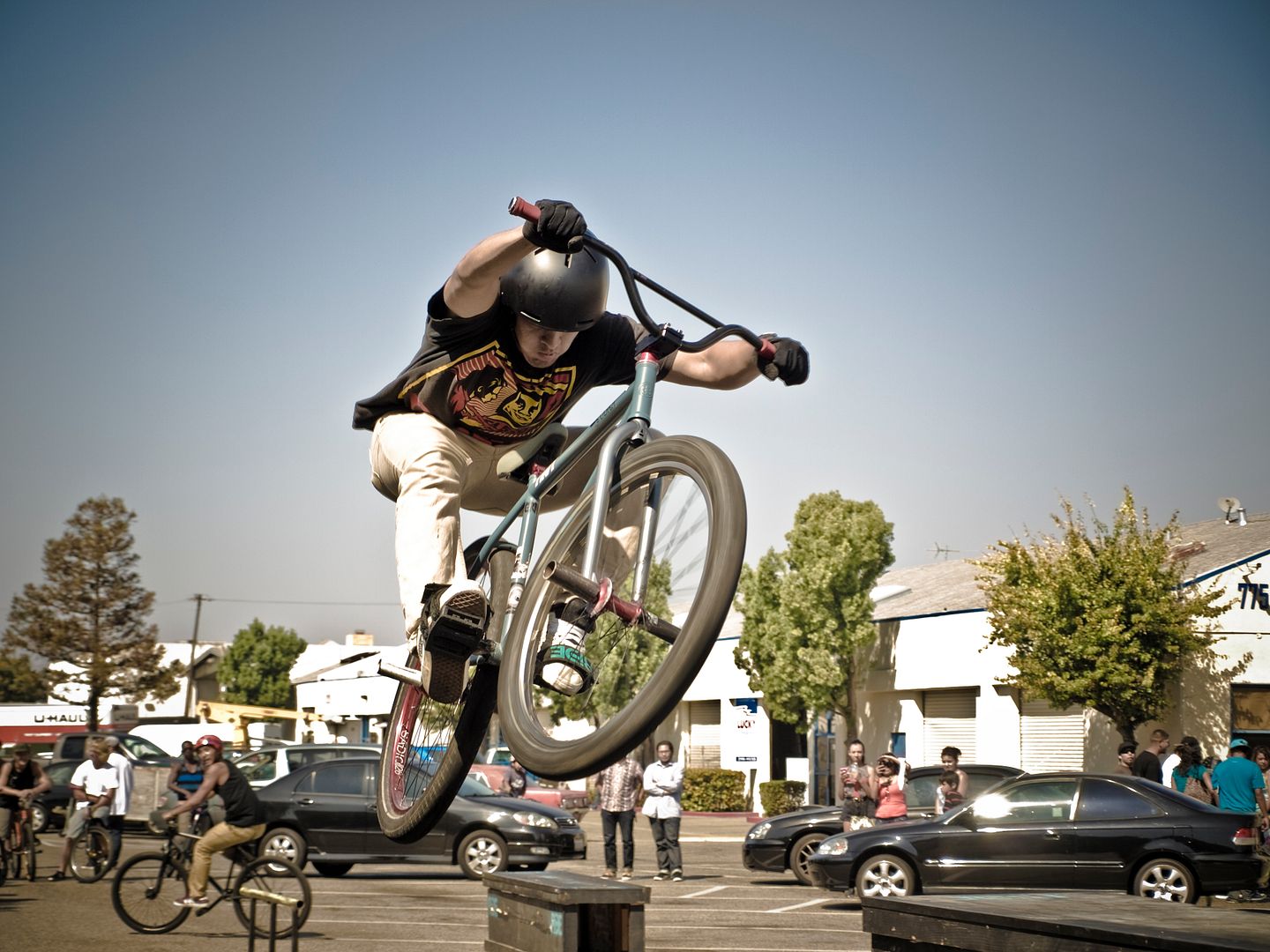 Francis Roque has the best facial expressions in all of FGFS.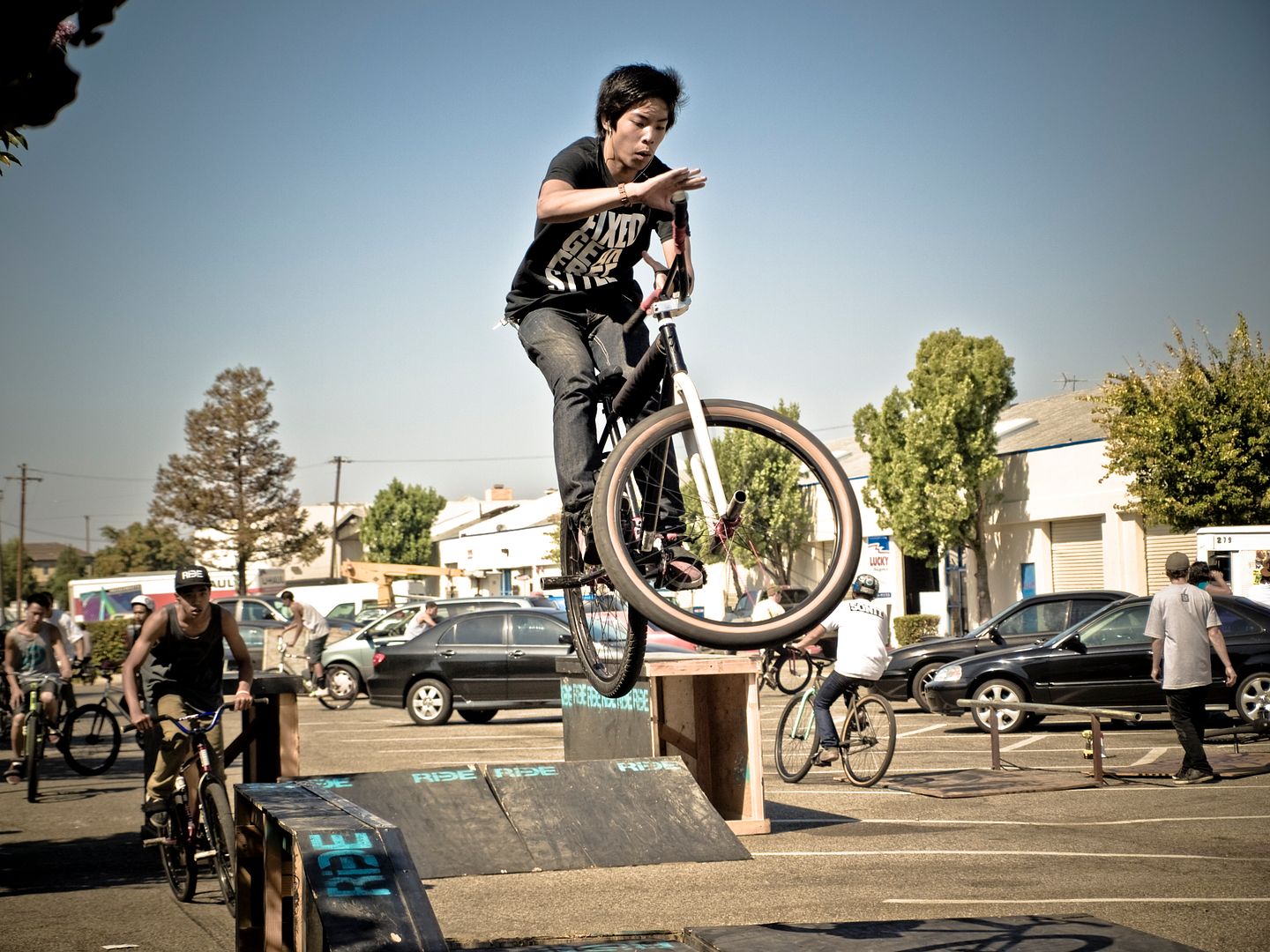 Now, I really should explain the smoke. No, that's not some computer generated thing, the party was so intense that something blew up in flames across the street. Glad no one was hurt, and it made for oh so rad photos.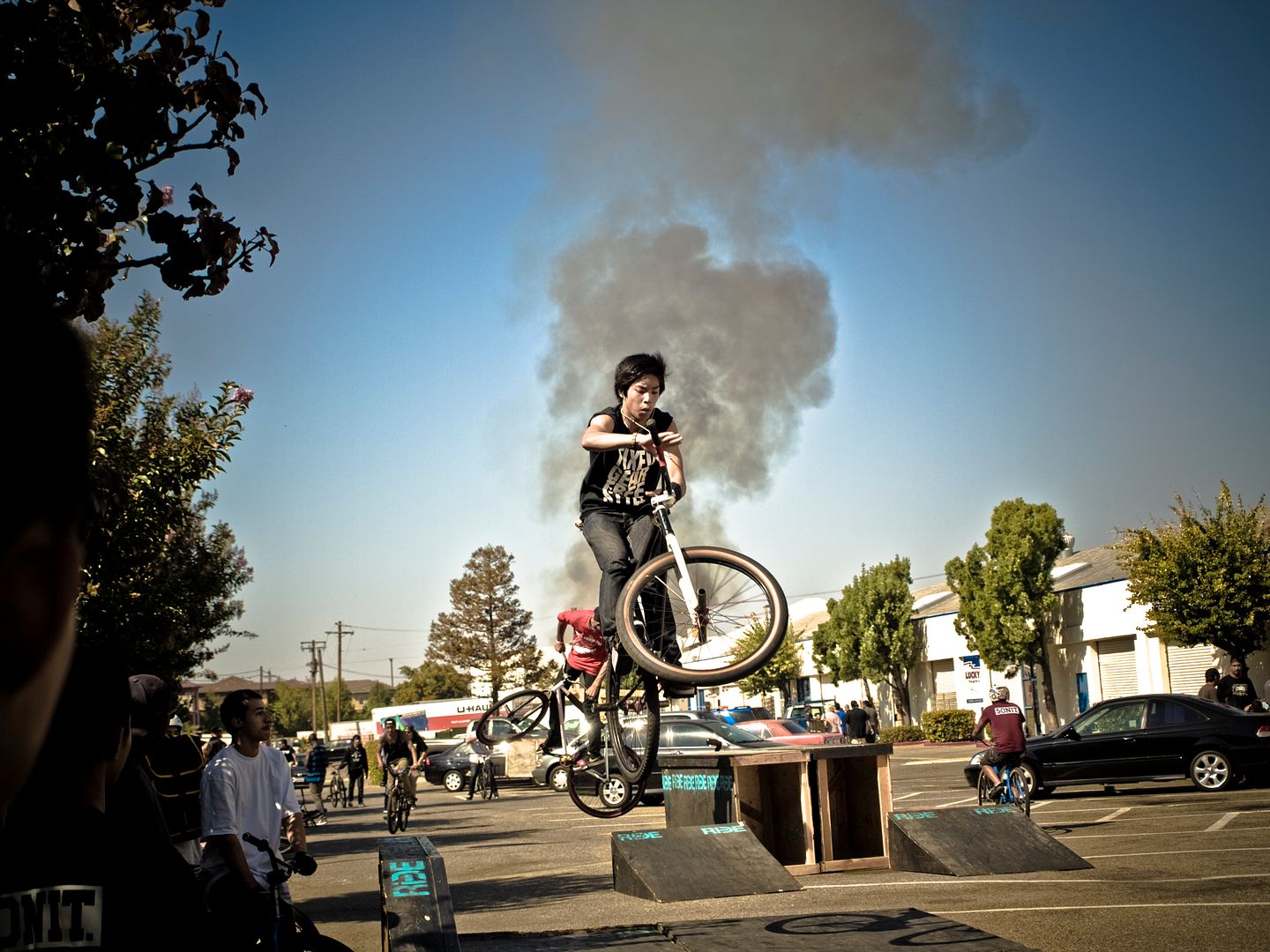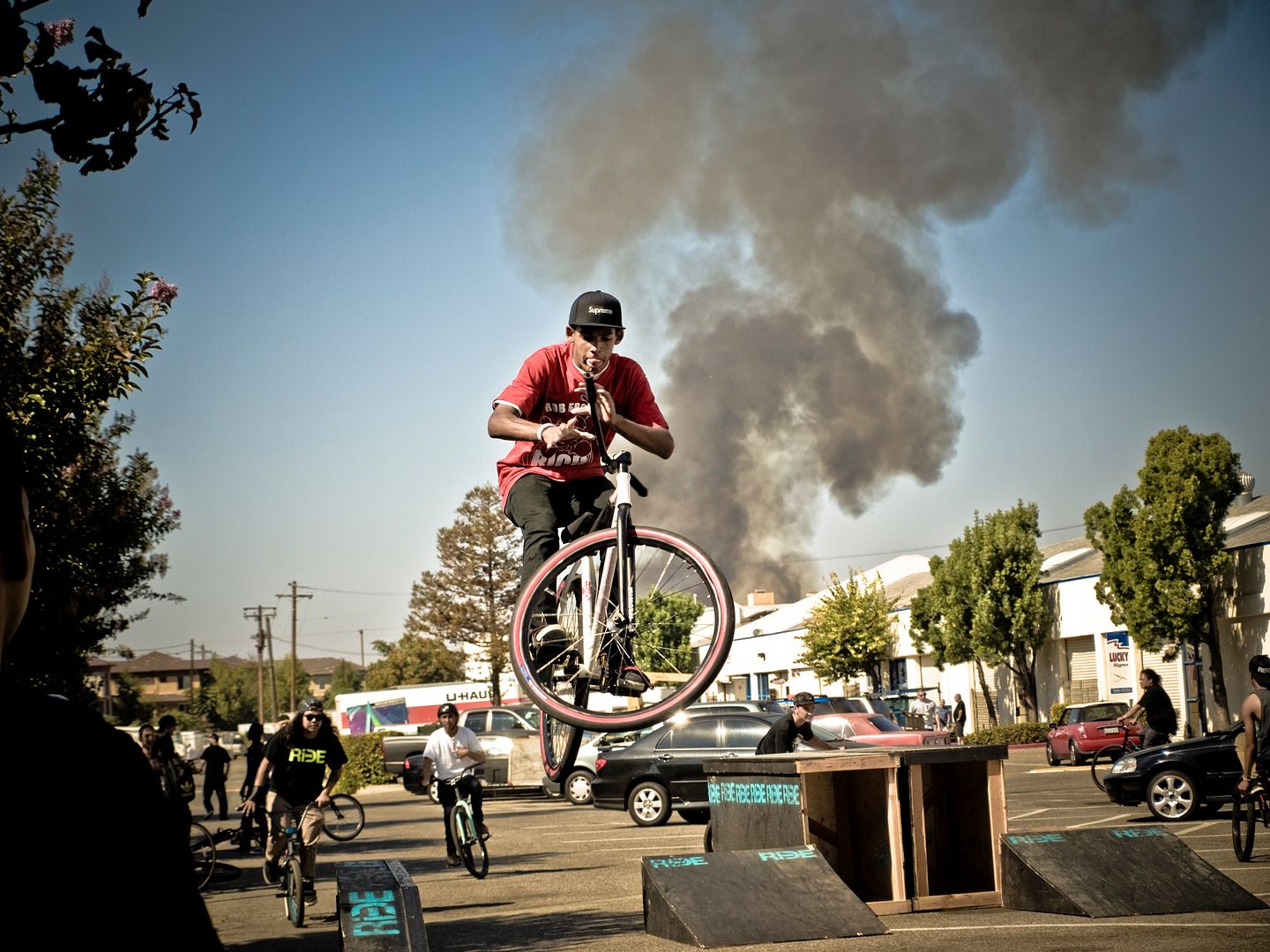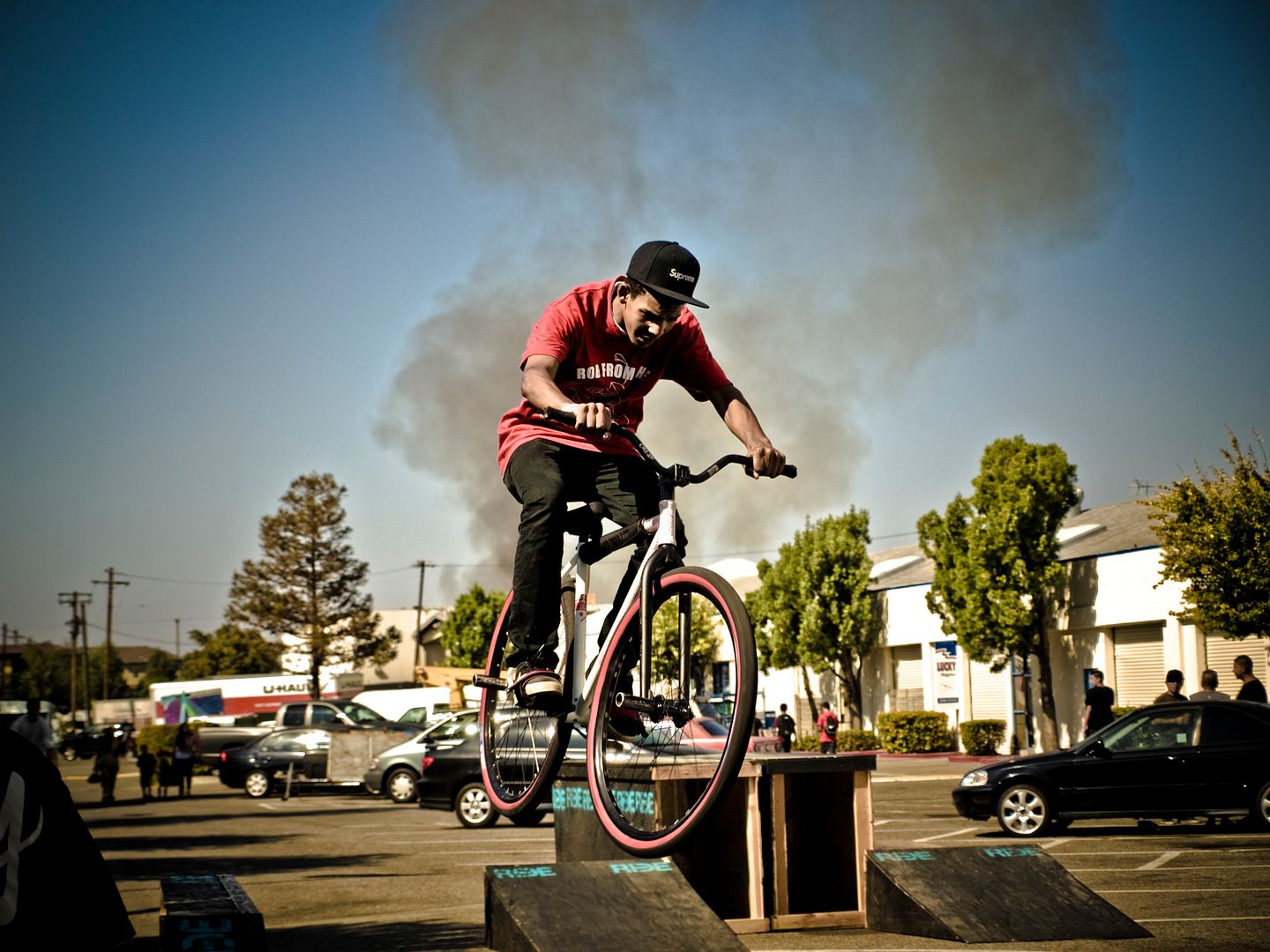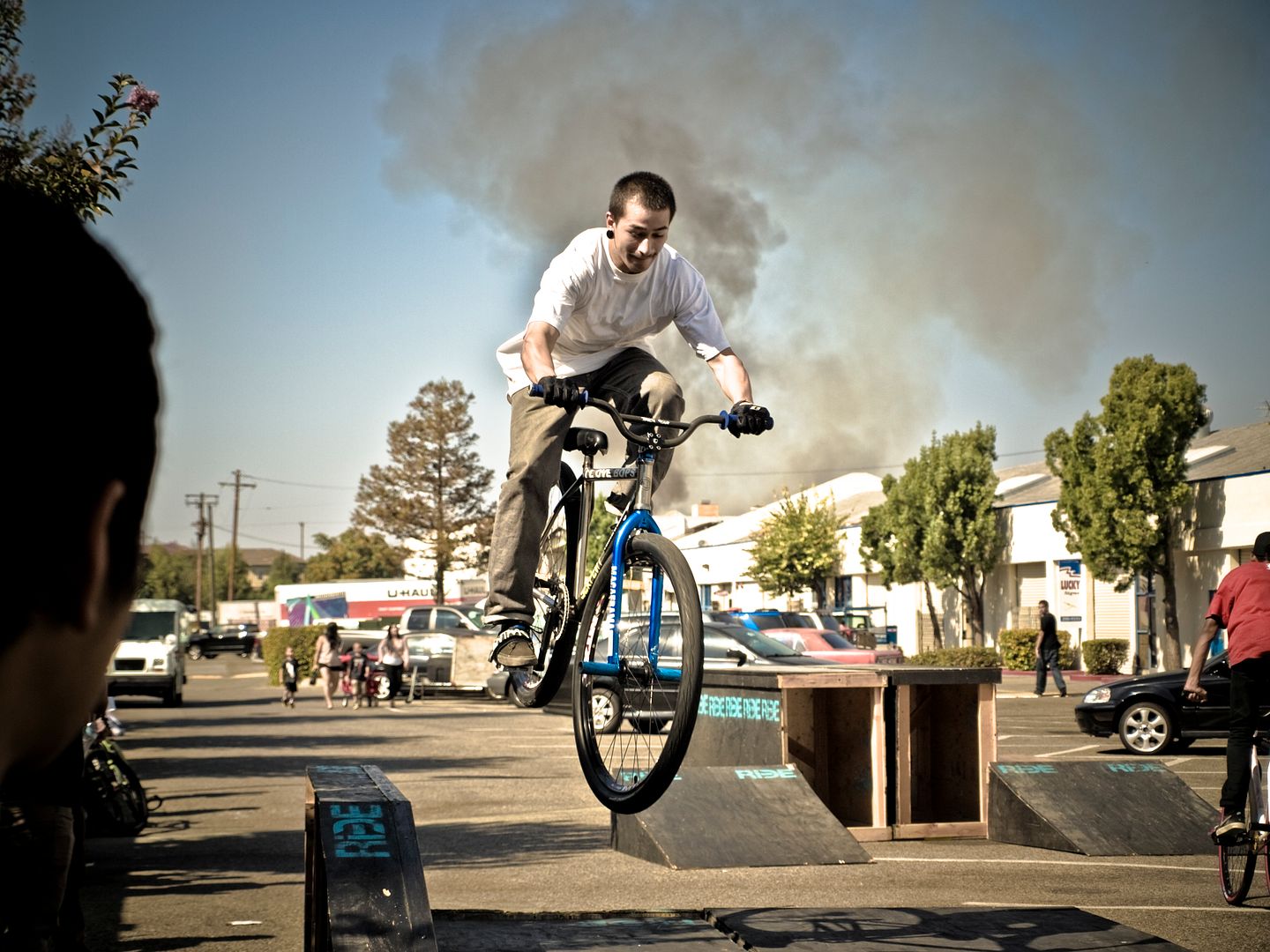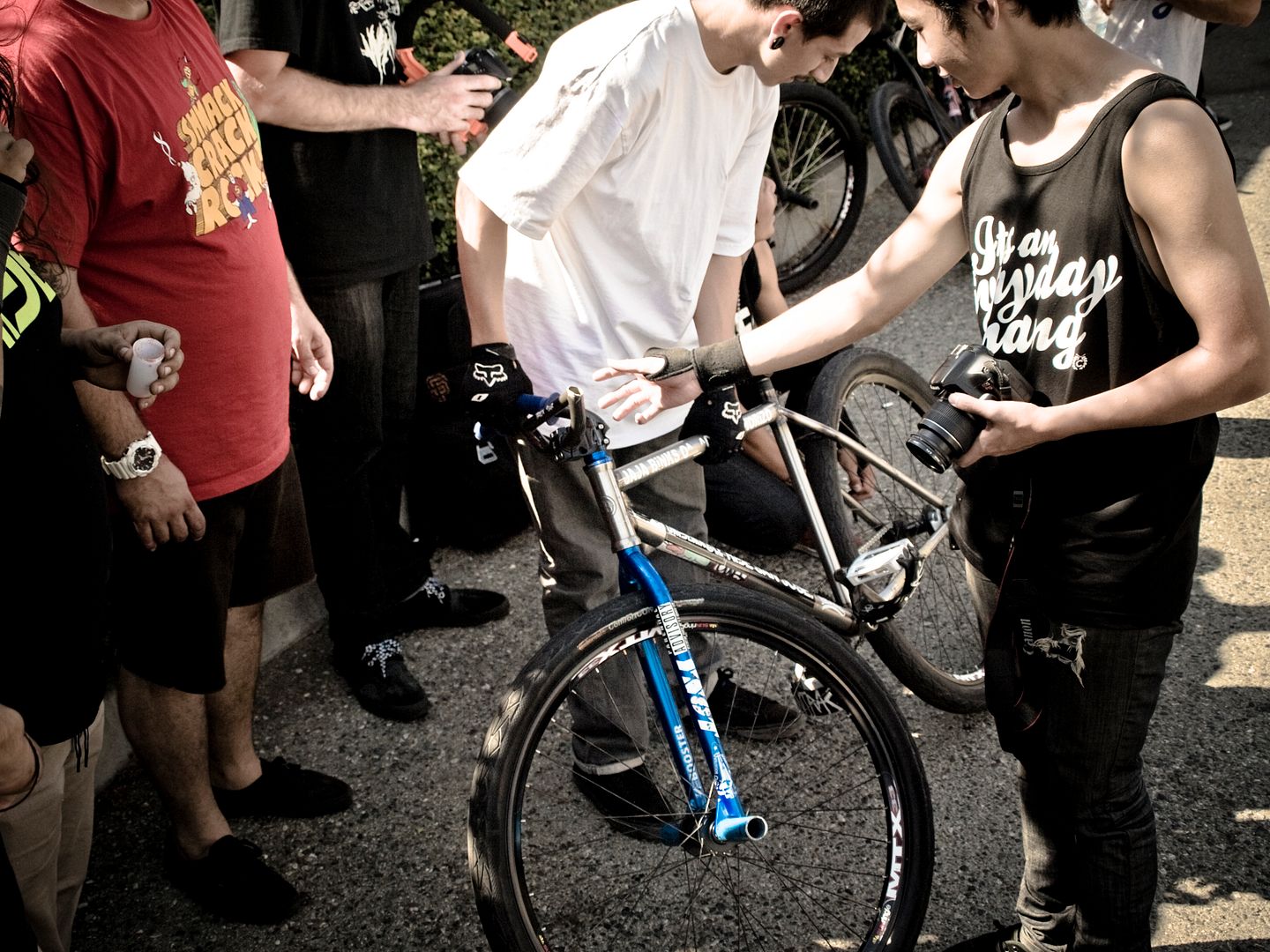 Alex AKA jaja always breakin' stuff.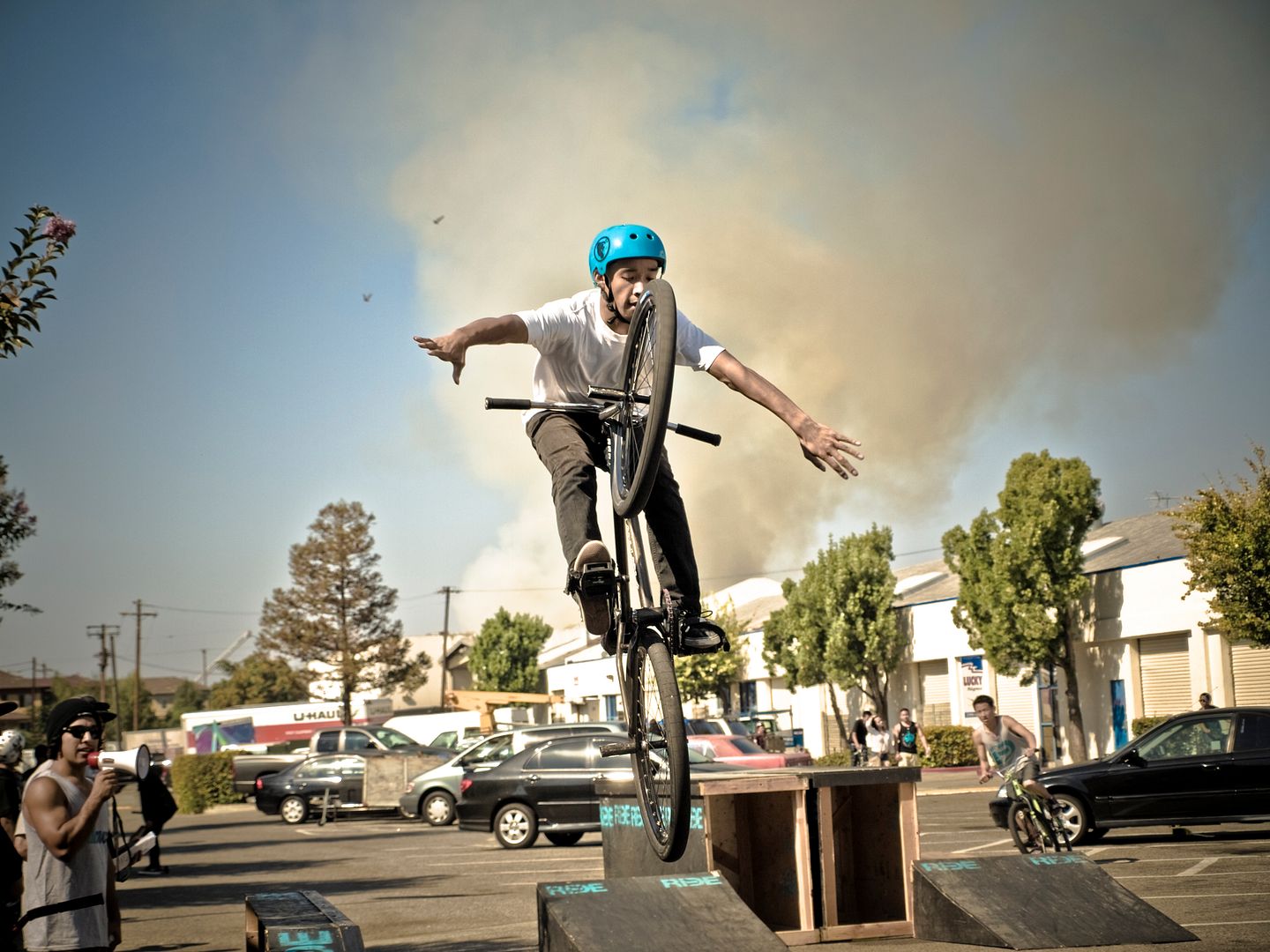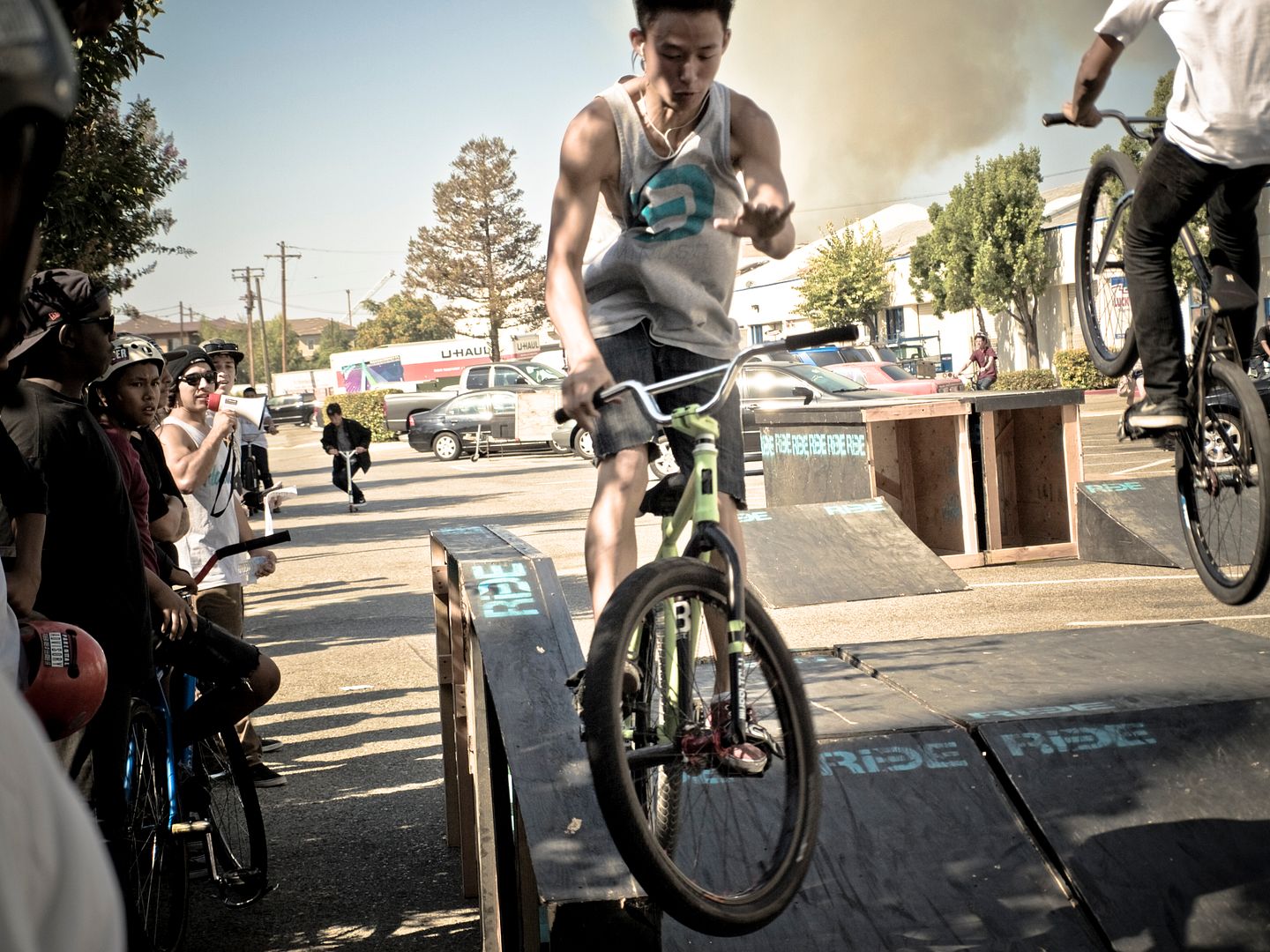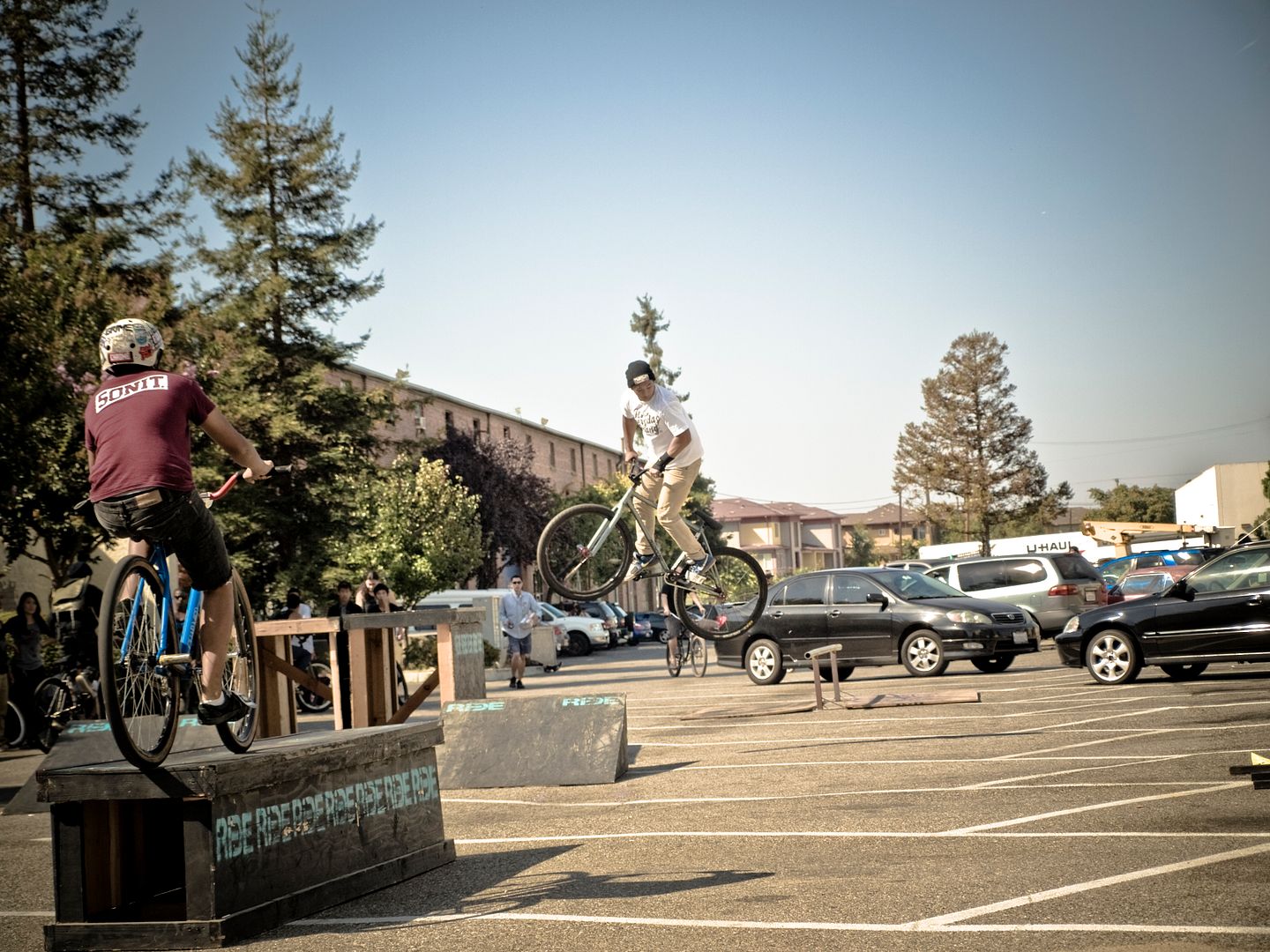 By this time my camera pretty much died. What i can tell you is this: 209 cogs came out to win it taking the majority of podiums in both intermediate as well as beginner. Derek Salvador won the beginner's comp. Alex nunez took first in the intermediate comp, behind him was Tommy Mao and local dude Valentin Racho. As for the alleycat race, first across the line was EPA's Josue Acosta.
Personally I want to congratulate imd for yet another year of providing for the fixed gear community as a whole, and I (along with everyone at imd) thank everyone who came out!
jmik