NAHBS 2012 Interview: Bicycle Fabrications
from
Dirt Rag Magazine
on
Vimeo
.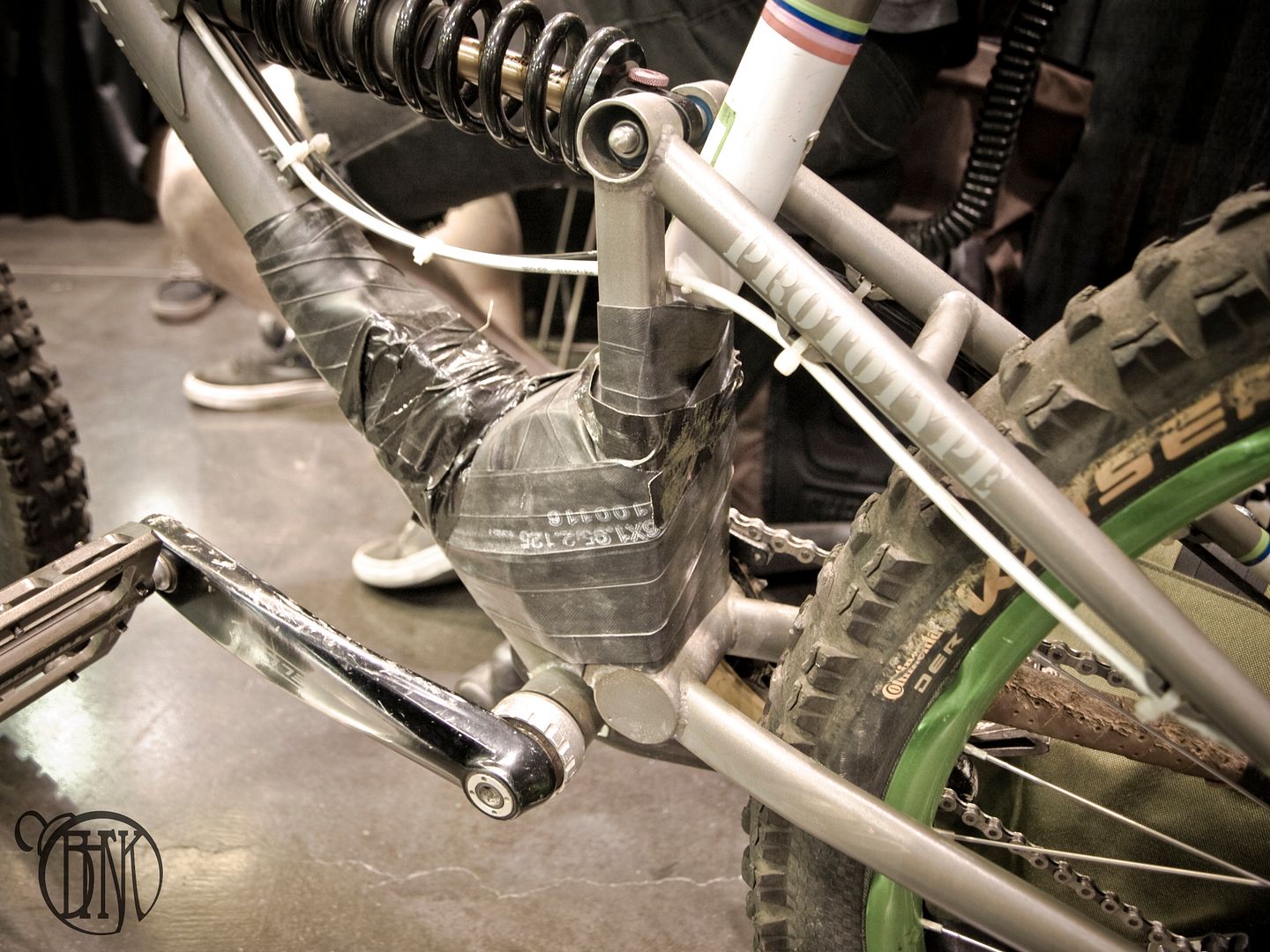 so you may recall from my
NAHBS coverage
this photo of SF's bicycle fabrications' super secret innertube technology utilizing rear suspension. i'm no downhill expert and i have no clue what's going on as far as suspension is concerned, but after hanging with the dudes that whole weekend, i grew an appreciation for the magnitude of this particular suspension. today, they've uncovered what's under there...
(via
dirt rag
)
i'm very confident that this mean nothing to the lot of you, but to some people this is absolutely crazy. i've learned the significance of the 2d suspension as well as how hard it is to make a 2d that works well. these dudes at
bicycle fabrications
are awesome because THEY made it, not some big company like specialized or yeti. not only that, THEY MADE IT OUT OF STEEL. yeah, that ain't no beer can bike. you can ge the rundown at
dirtrag
!
jmik