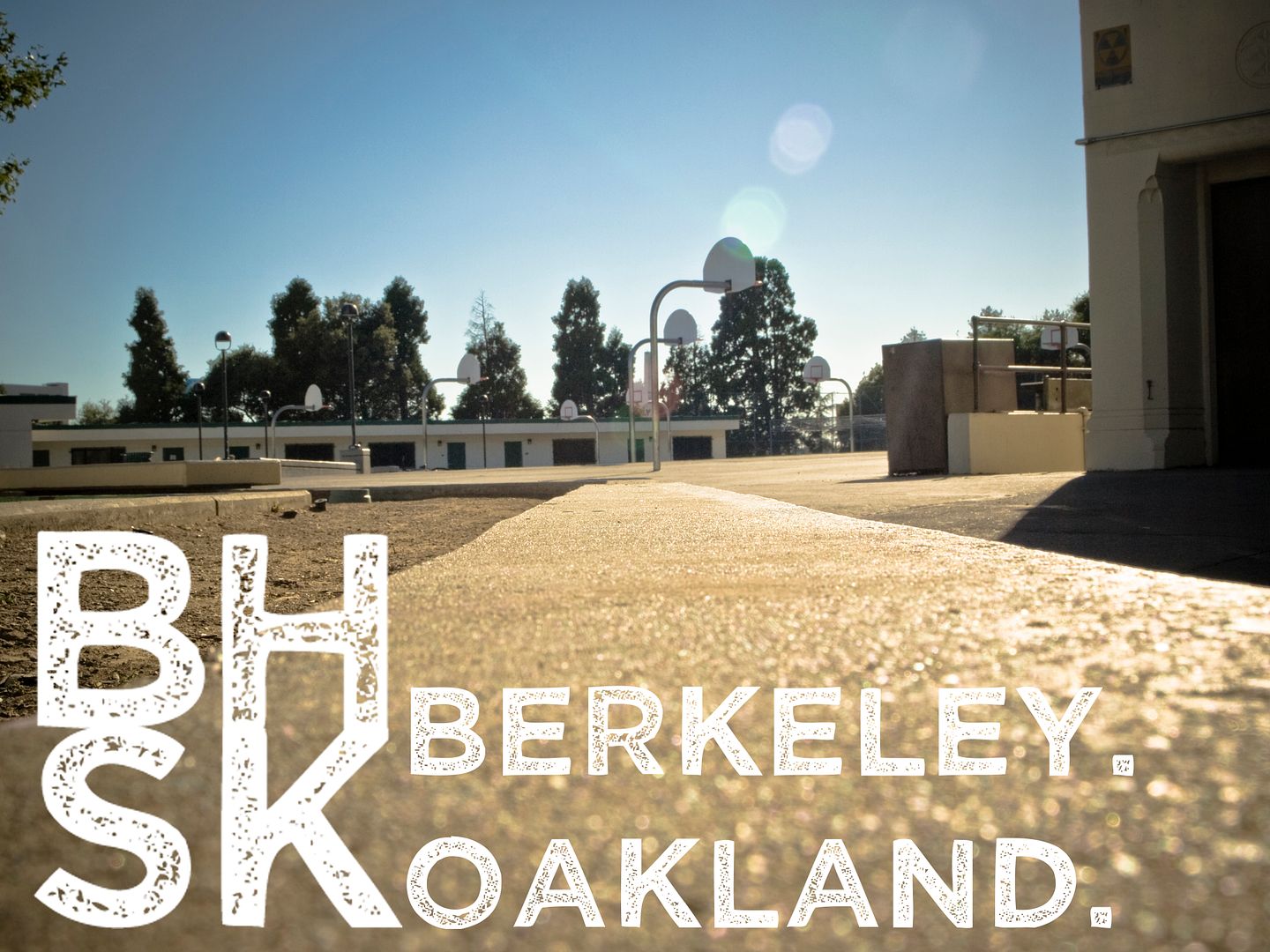 so a really long time ago, i was asked by my good homie nick koo and well.... everyone else in the berkley/oakland scene to come up to the east bay community and hang out. it took a good while for opportunity to come knocking, but i finally made my way out there a couple weeks ago. get some story and see all my photos after the jump!
if you didn't know that there was a community in oakland/berkeley, then i suggest you get familiar with the fam at
EB86
. i got to berkeley, found parking and met up with my buddies nick koo and snow. if you think that latter name doesn't sound familiar, then maybe this
INCREDIBLE EDIT
should jog your memory. thinking we'd be staying in berkeley, the plans changed into riding to oakland. there we went to a school that had an impressive amount of things to ride...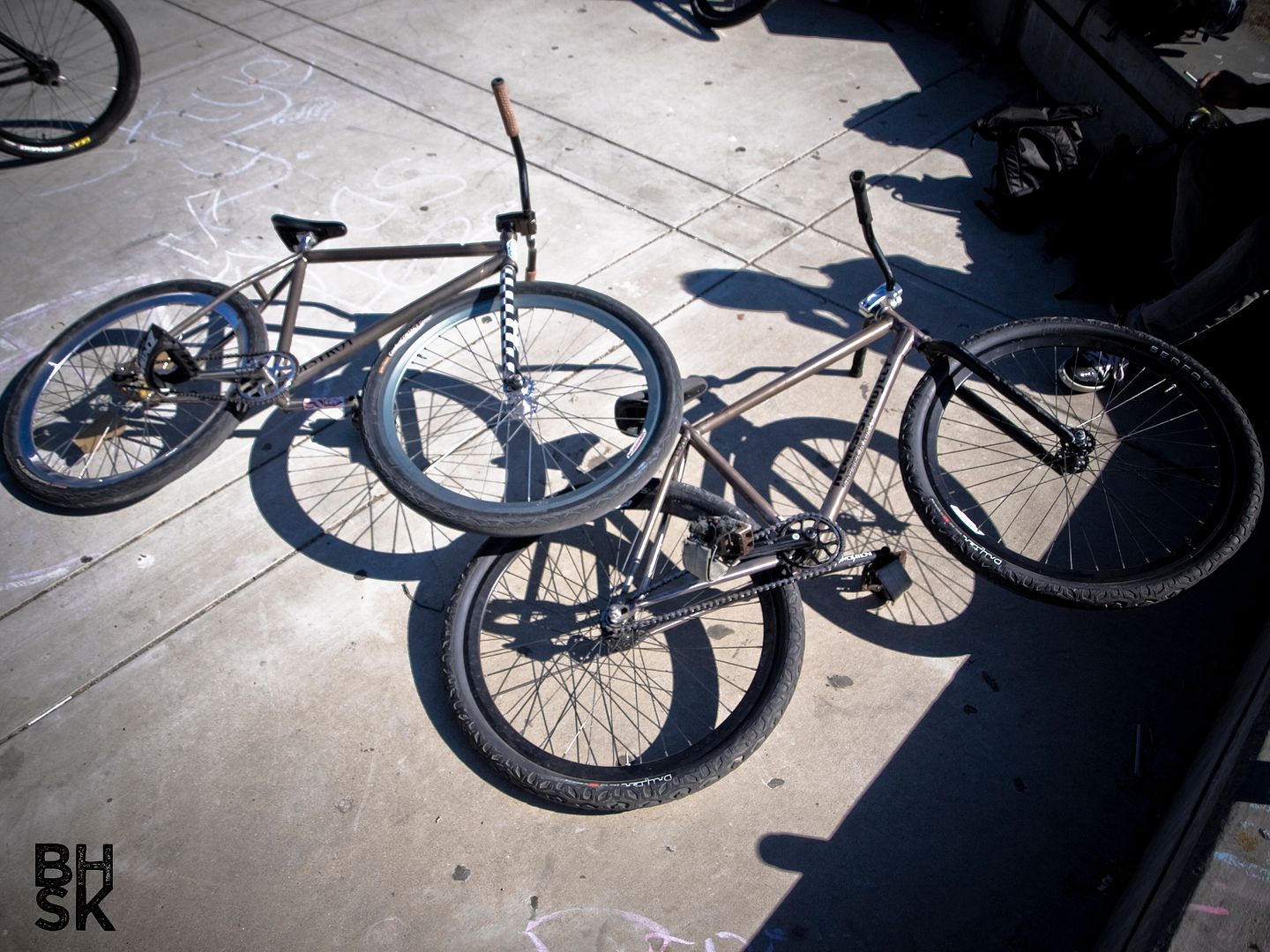 my bike next to nick's. both made in the US, both with ridiculously big 29" wheels. he and i share alot of ideas and visions of how FGFS should be- as you can tell, we're not ones to shy away from the uncommon.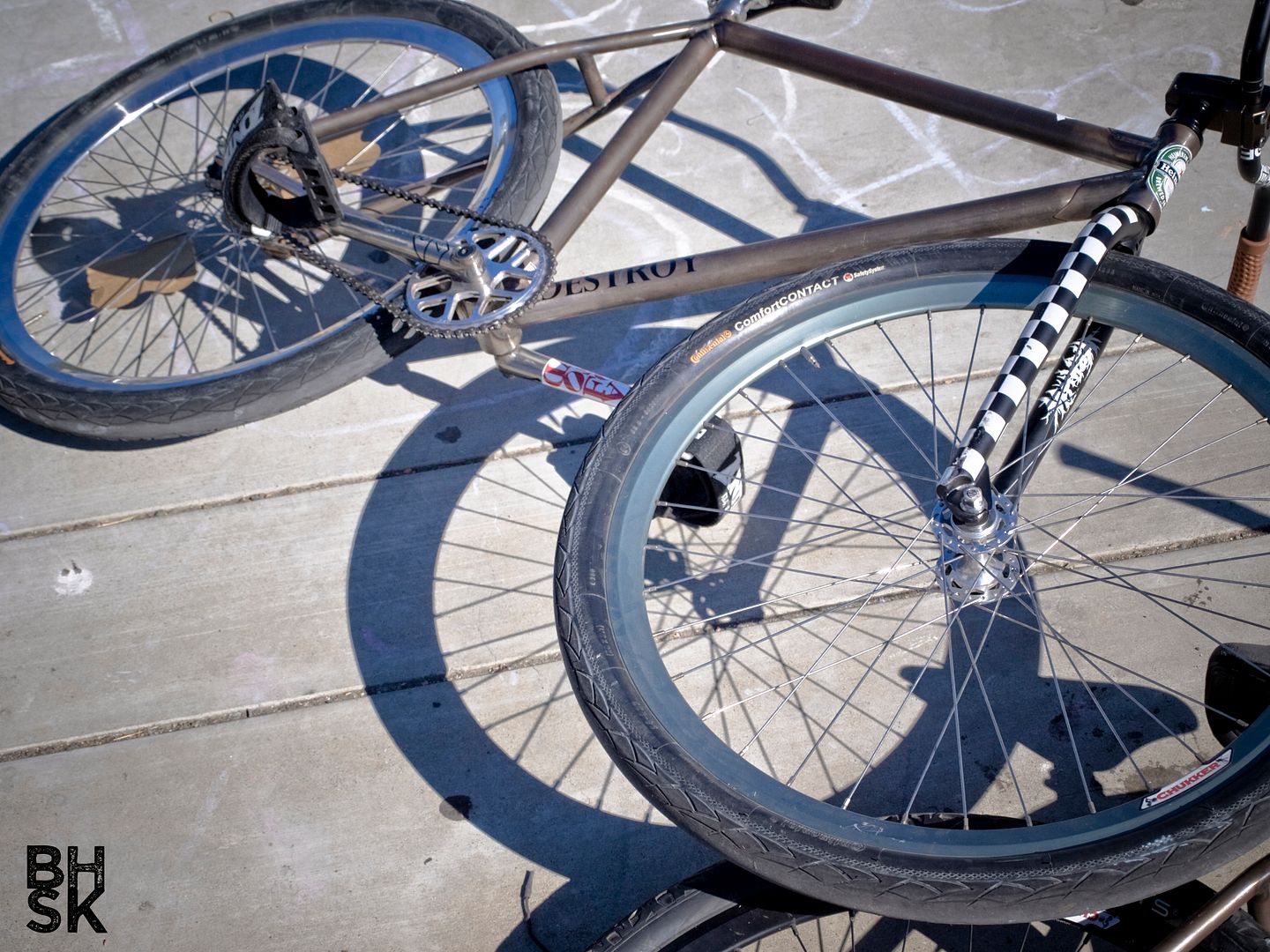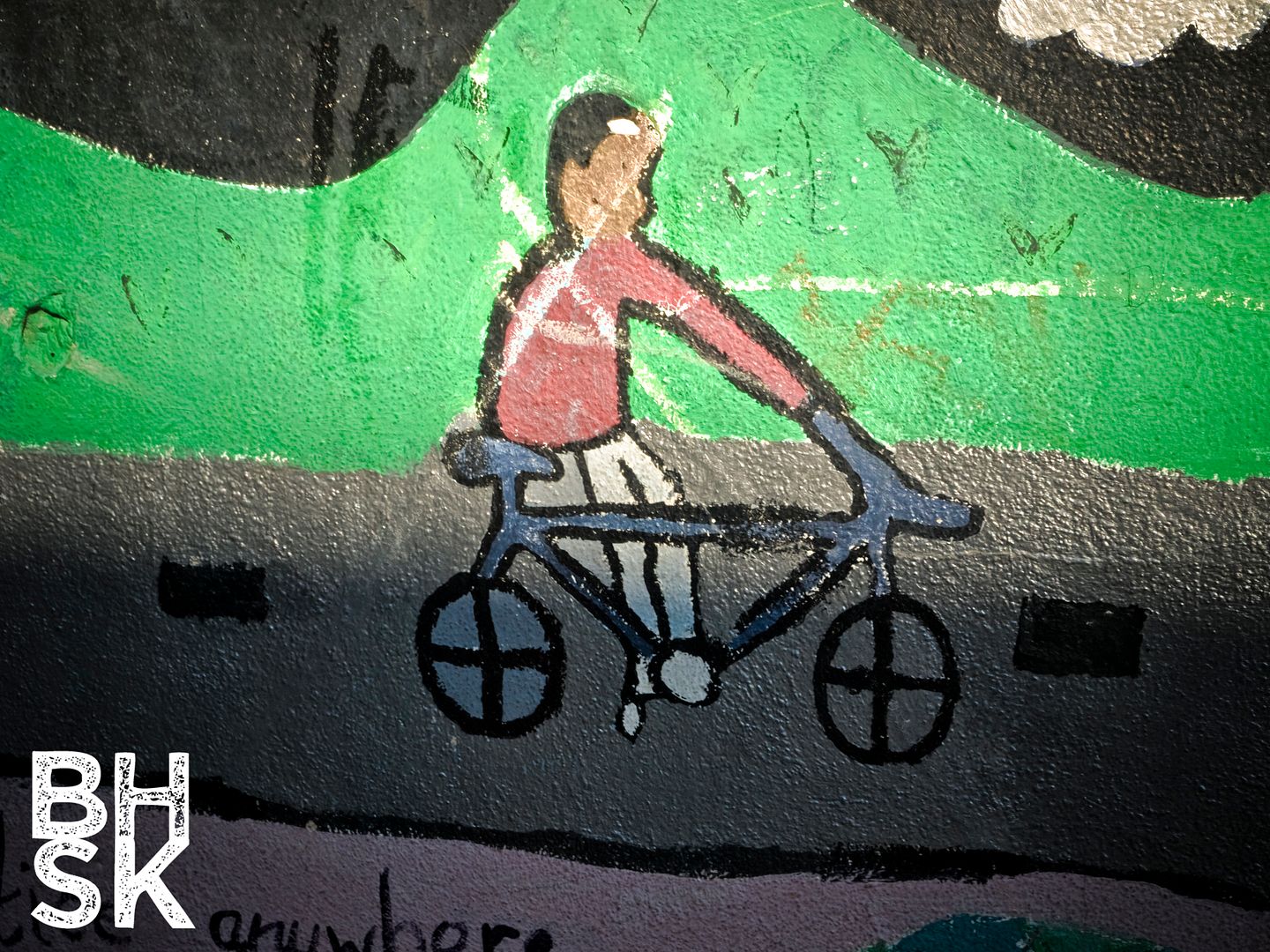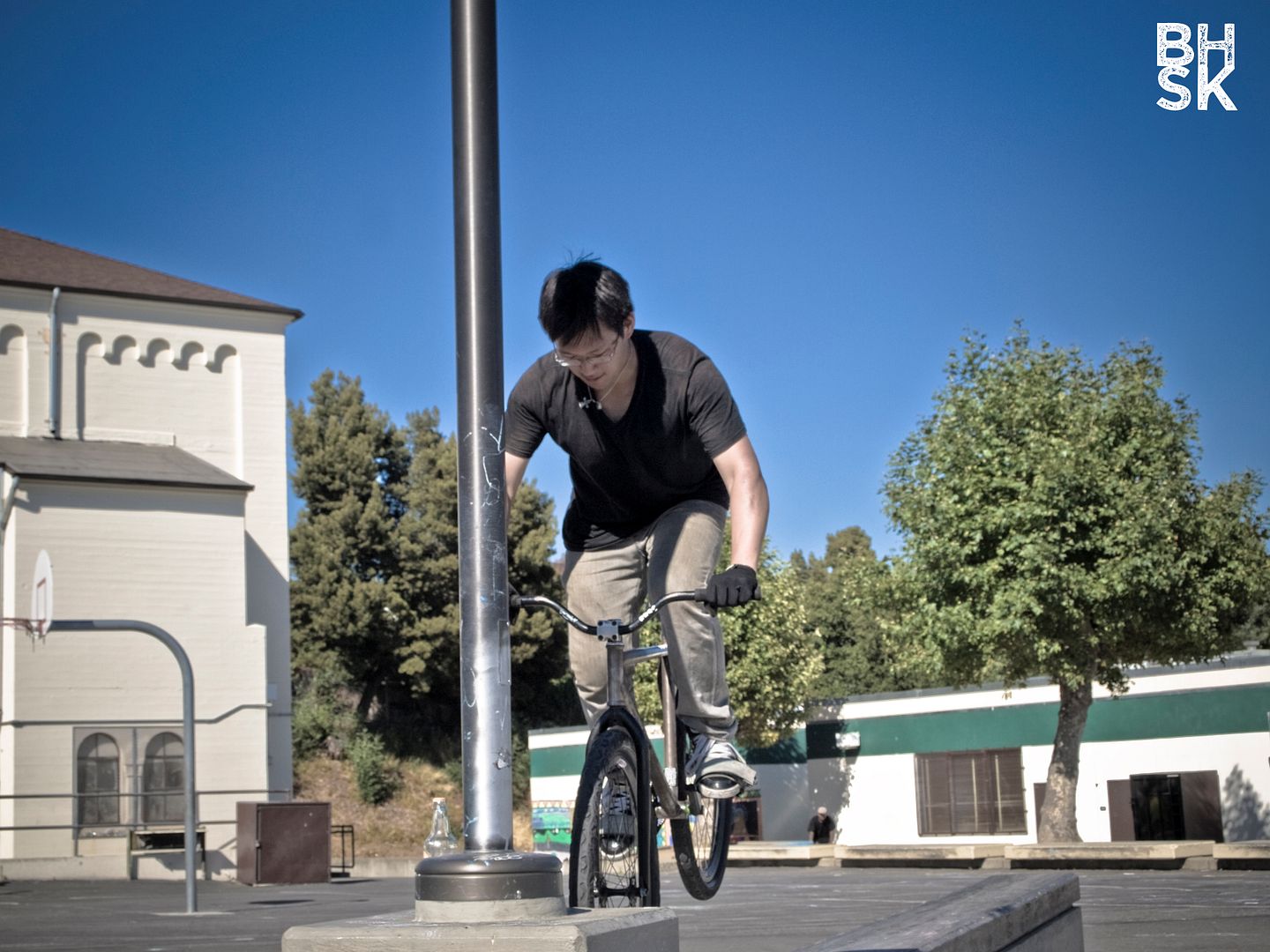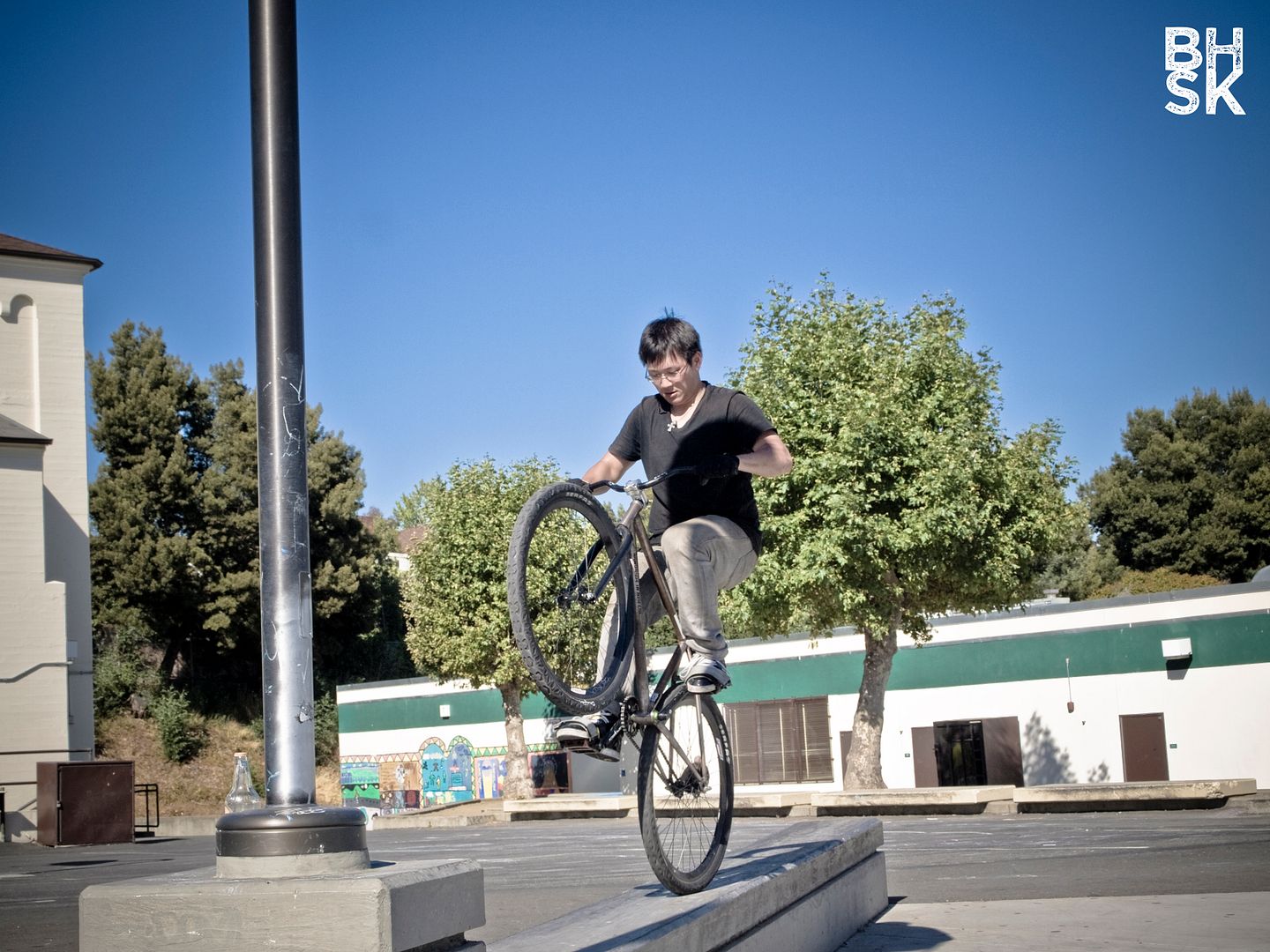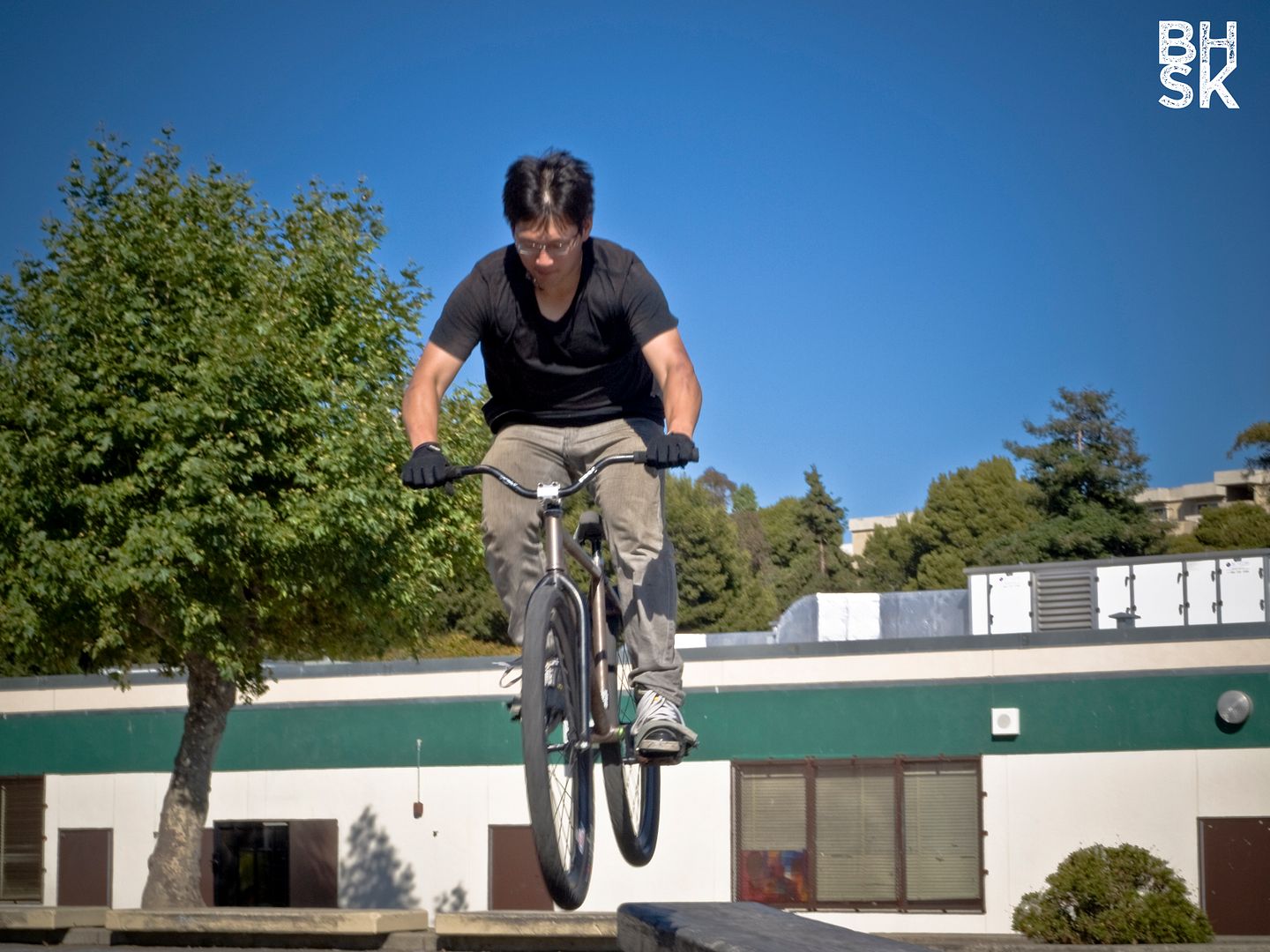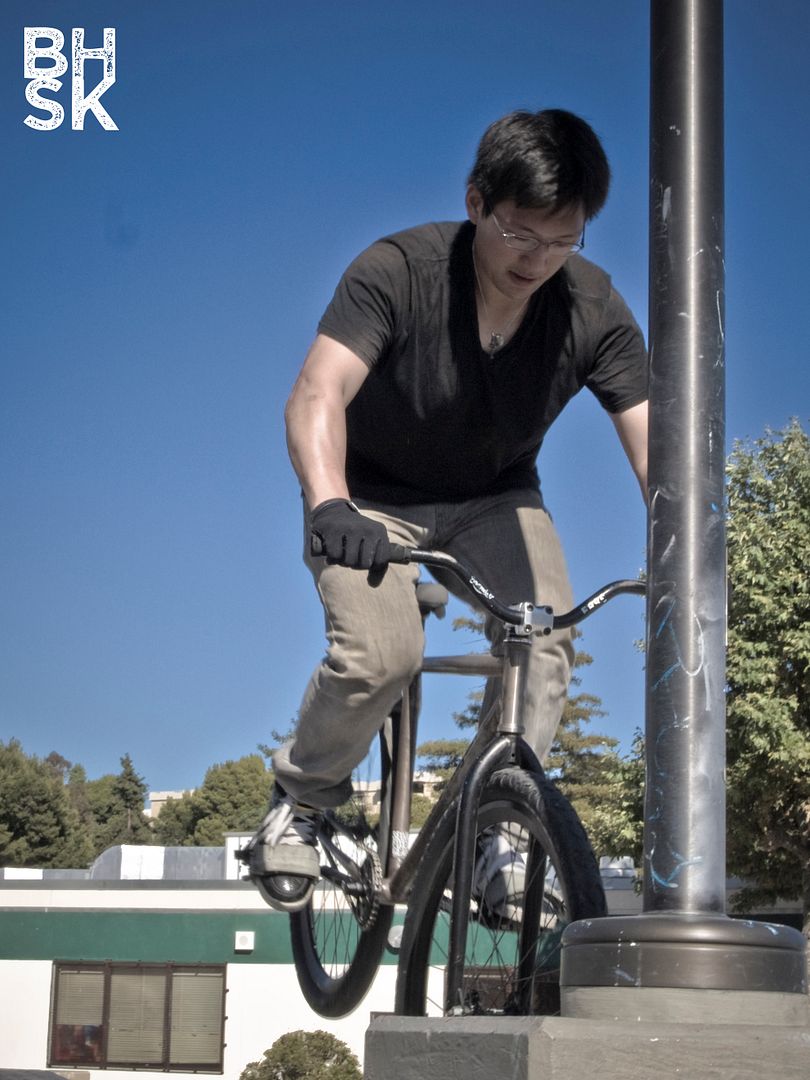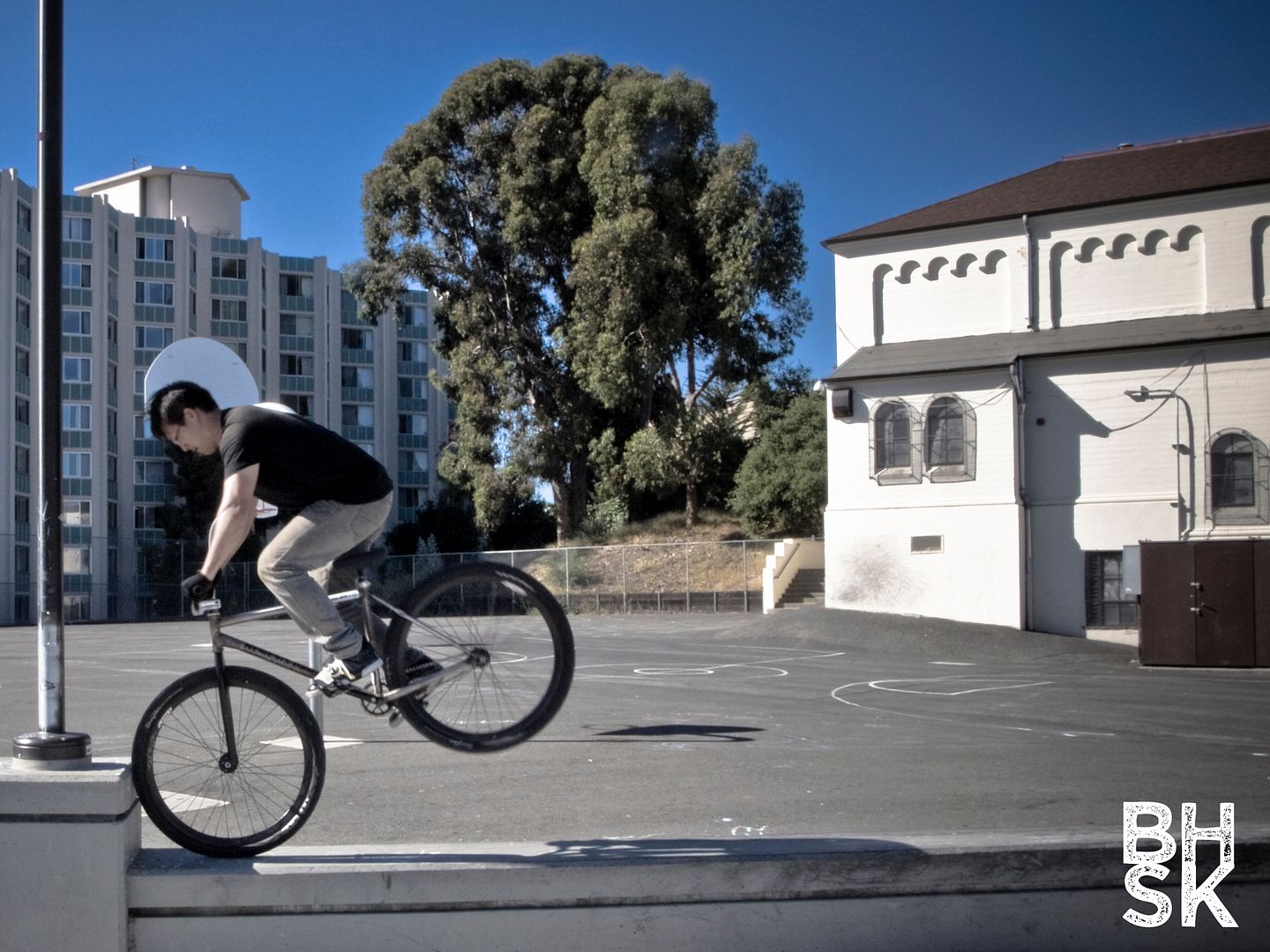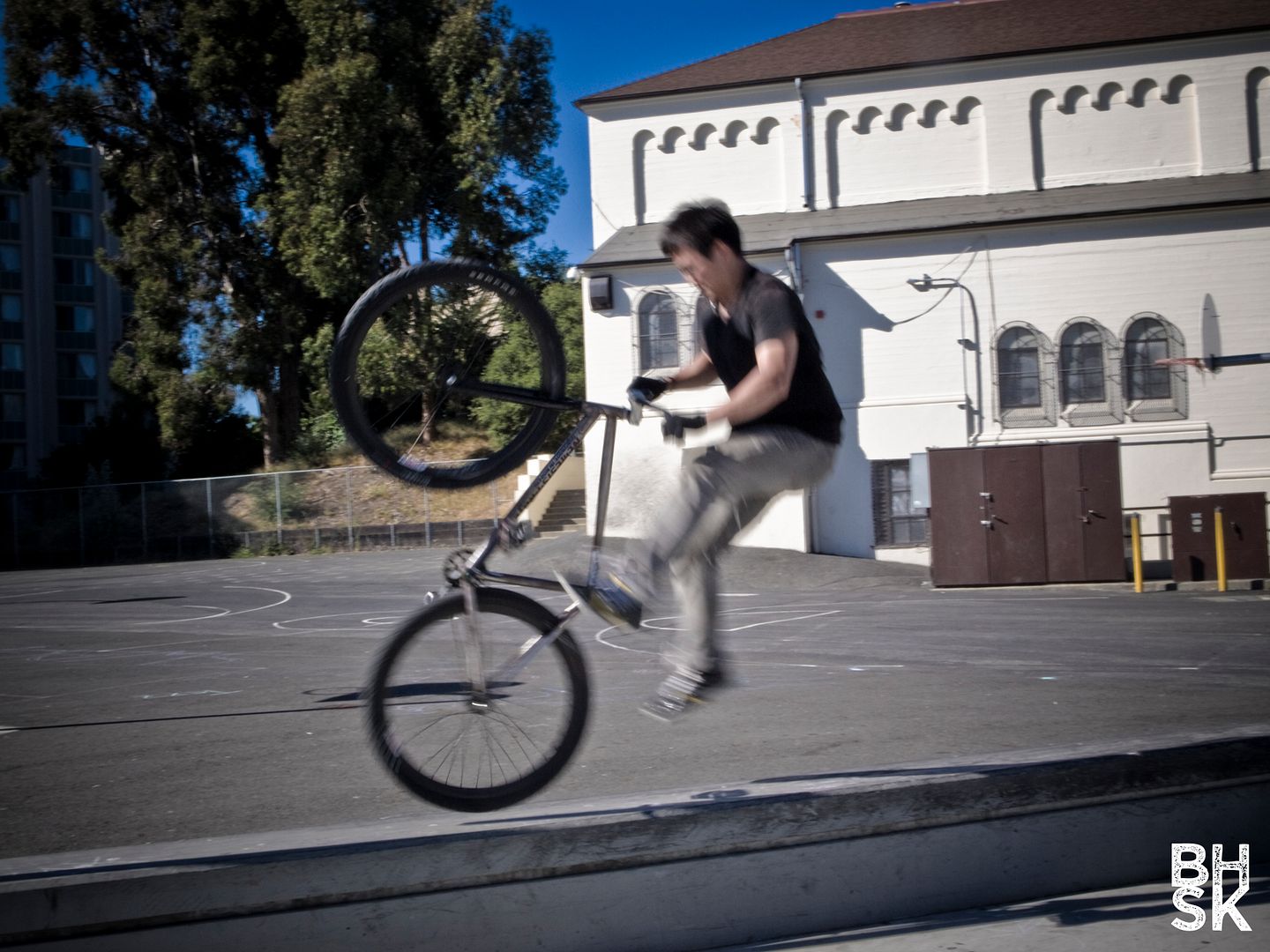 our homie nick was trying to get this threaded line going: hop onto ledge, nosebonk, fakie wheelie entirety of said ledge. he had that thing where he'd done it before, first try even, but failed to replicate it. that being said, he's got an edit coming really soon- to say i'm hyped up about it is an understatement!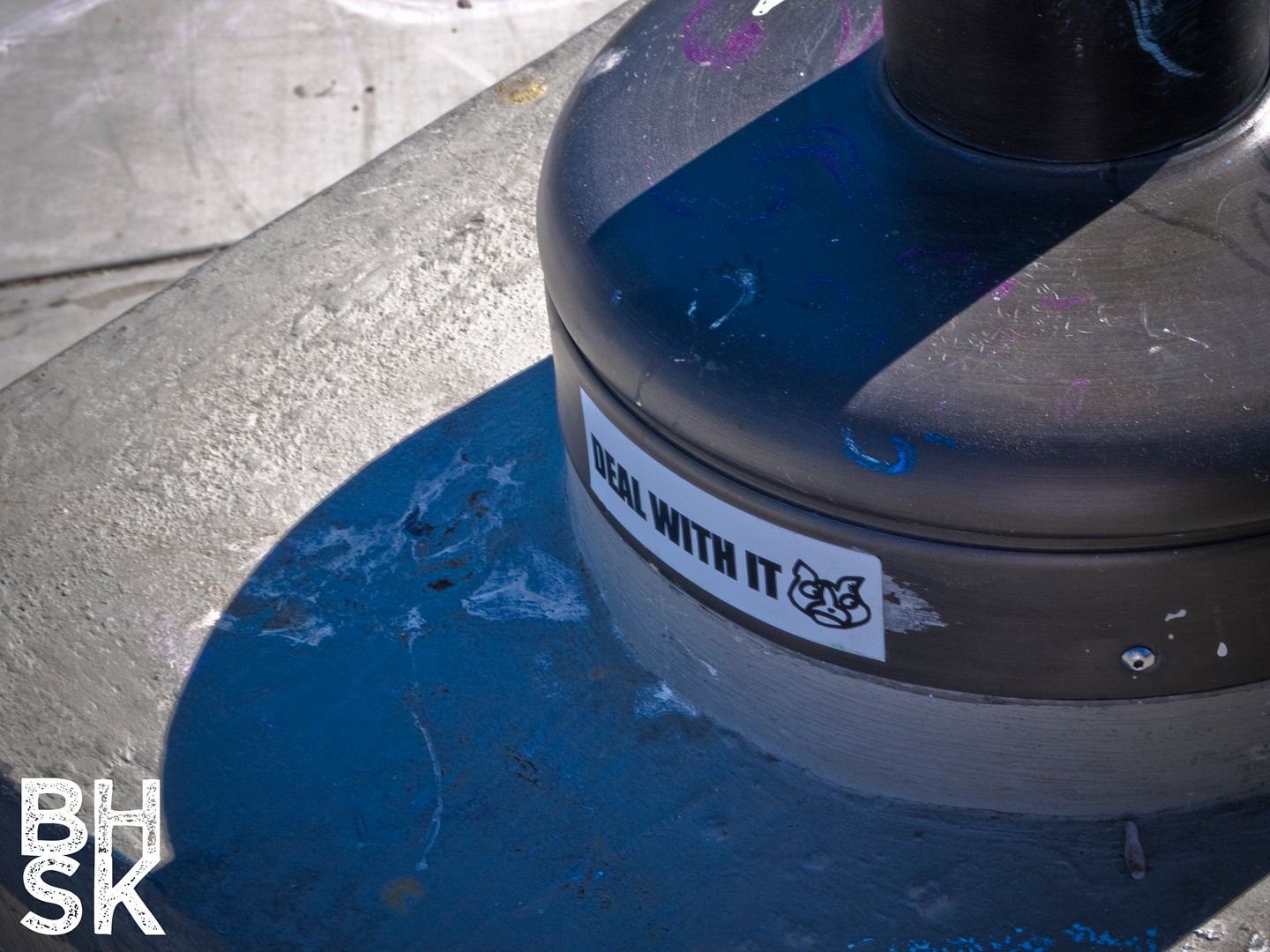 i cant forget that i was in another blogger's territory- matt rice's
deal with it SF
is a regular with these dudes, and it would be rude not to give the homie a shout out.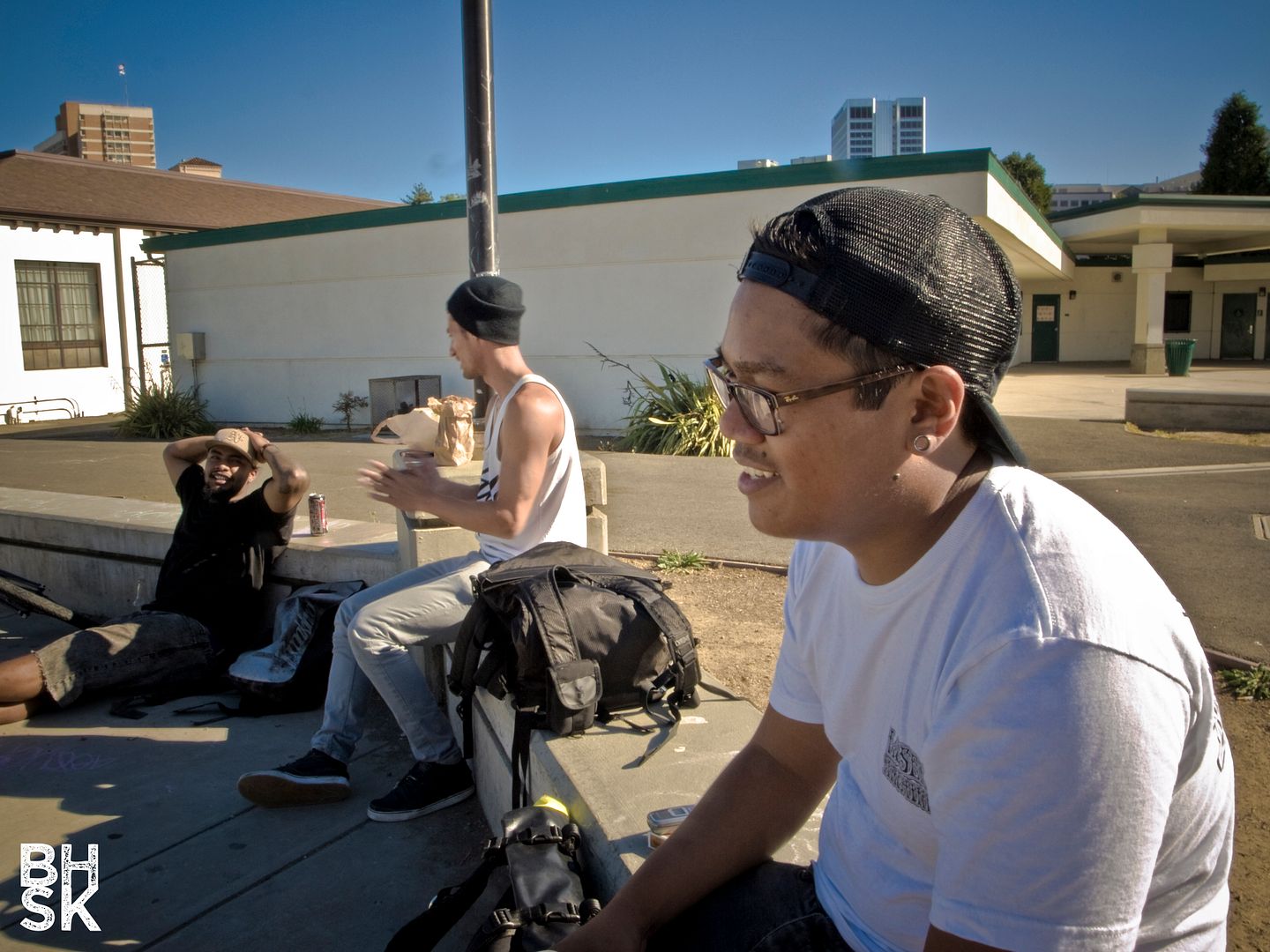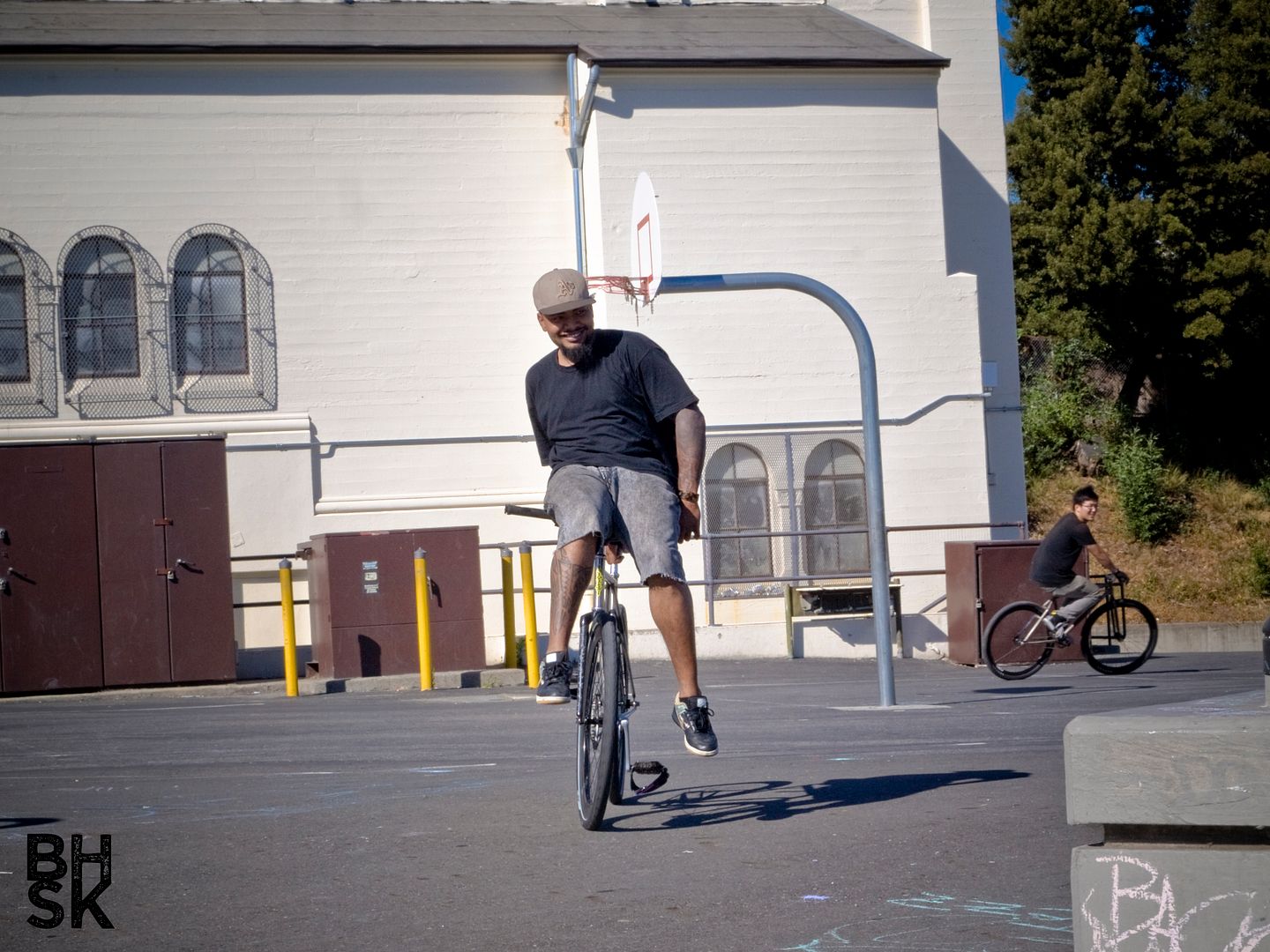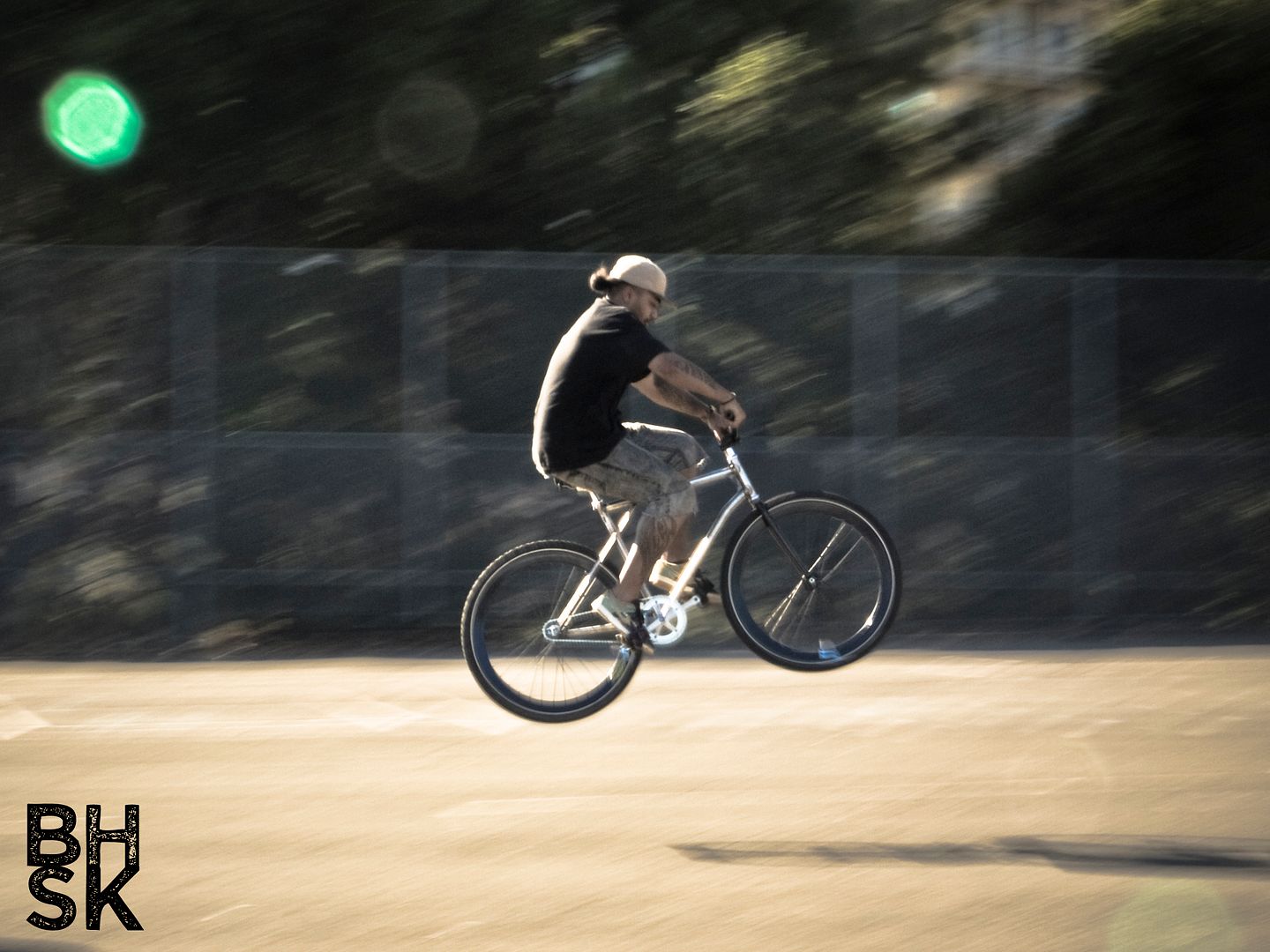 yes. this is who you think it is. the legendary ferrer sanders was with us. if you don't remember who he is, then here's the
no cassettes sneak peek
from 3 years ago. he still rides, he's still got that style, and he's super cool to be around. that last one was actually a really high fakie hop- yes, FAKIE.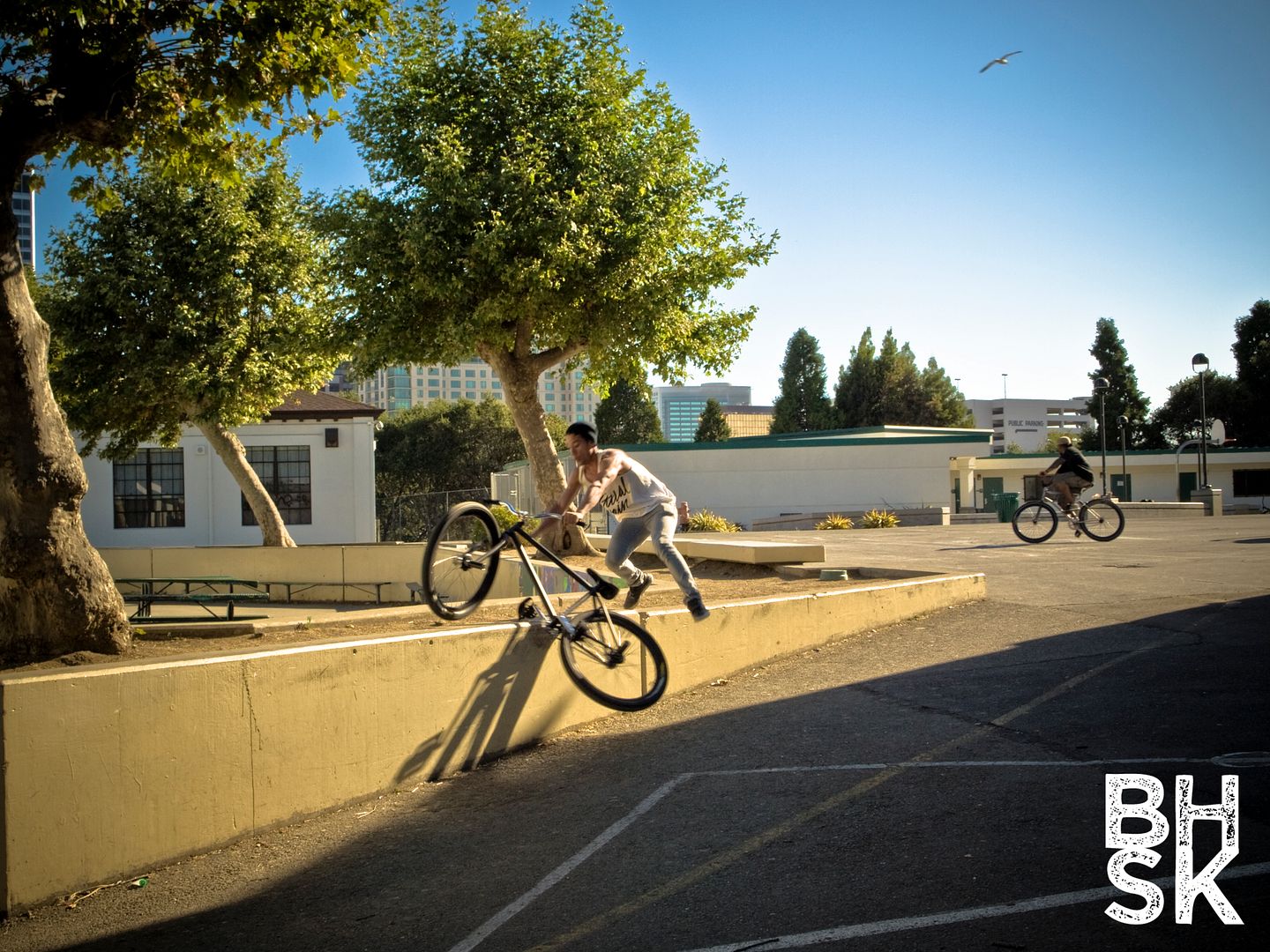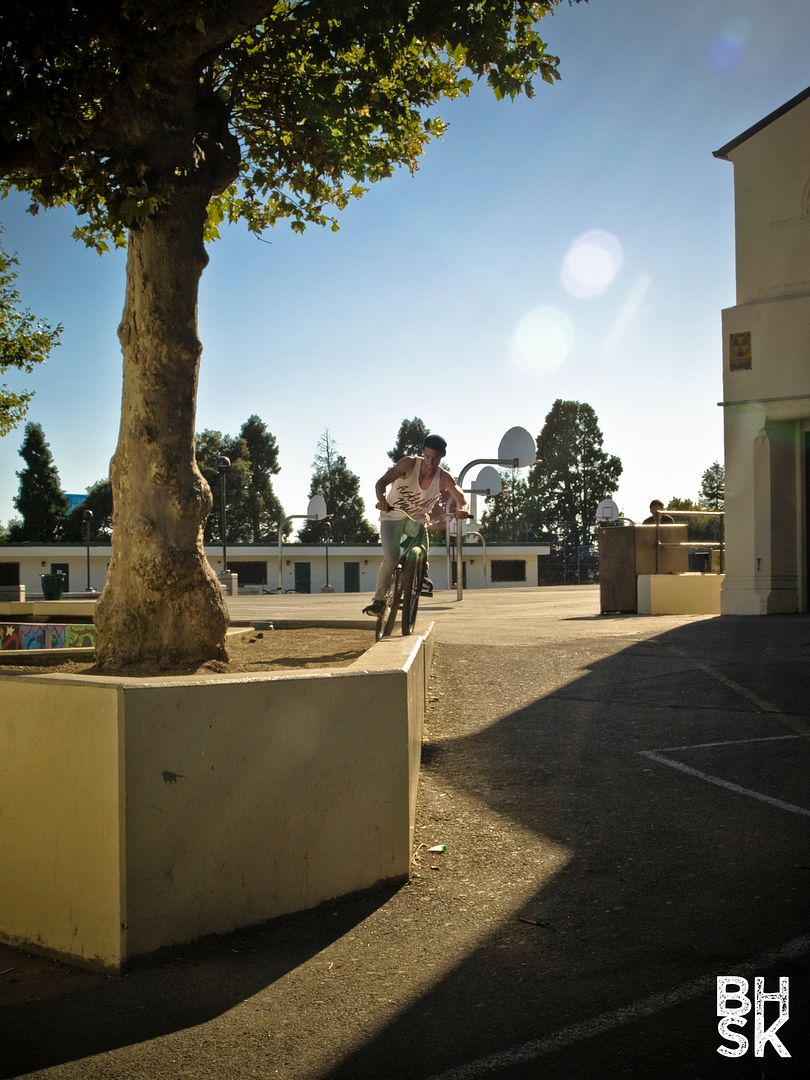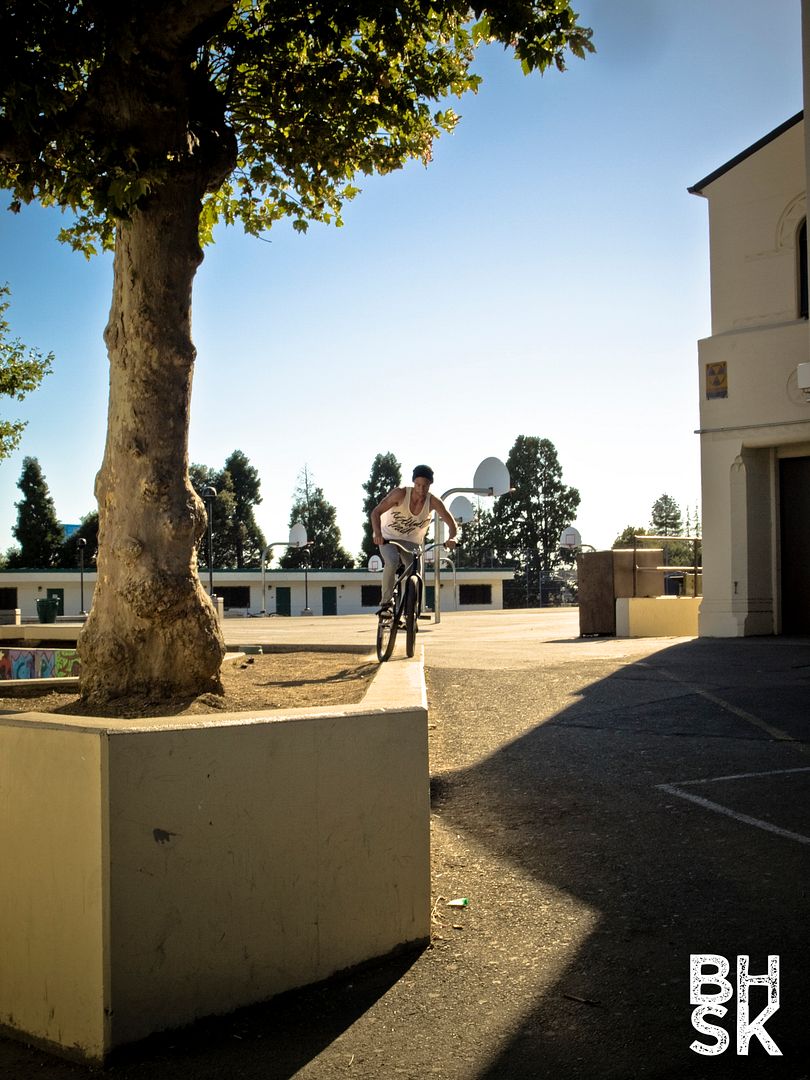 snow is a crazy talented dude. his edit is one of my favorites EVER mostly because of how smooth and fast his lines were. he changed from 700c's to 26", but that hasn't seemed to affect the way he rides. he's still riding UP stairs and doing ridiculously fast stuff.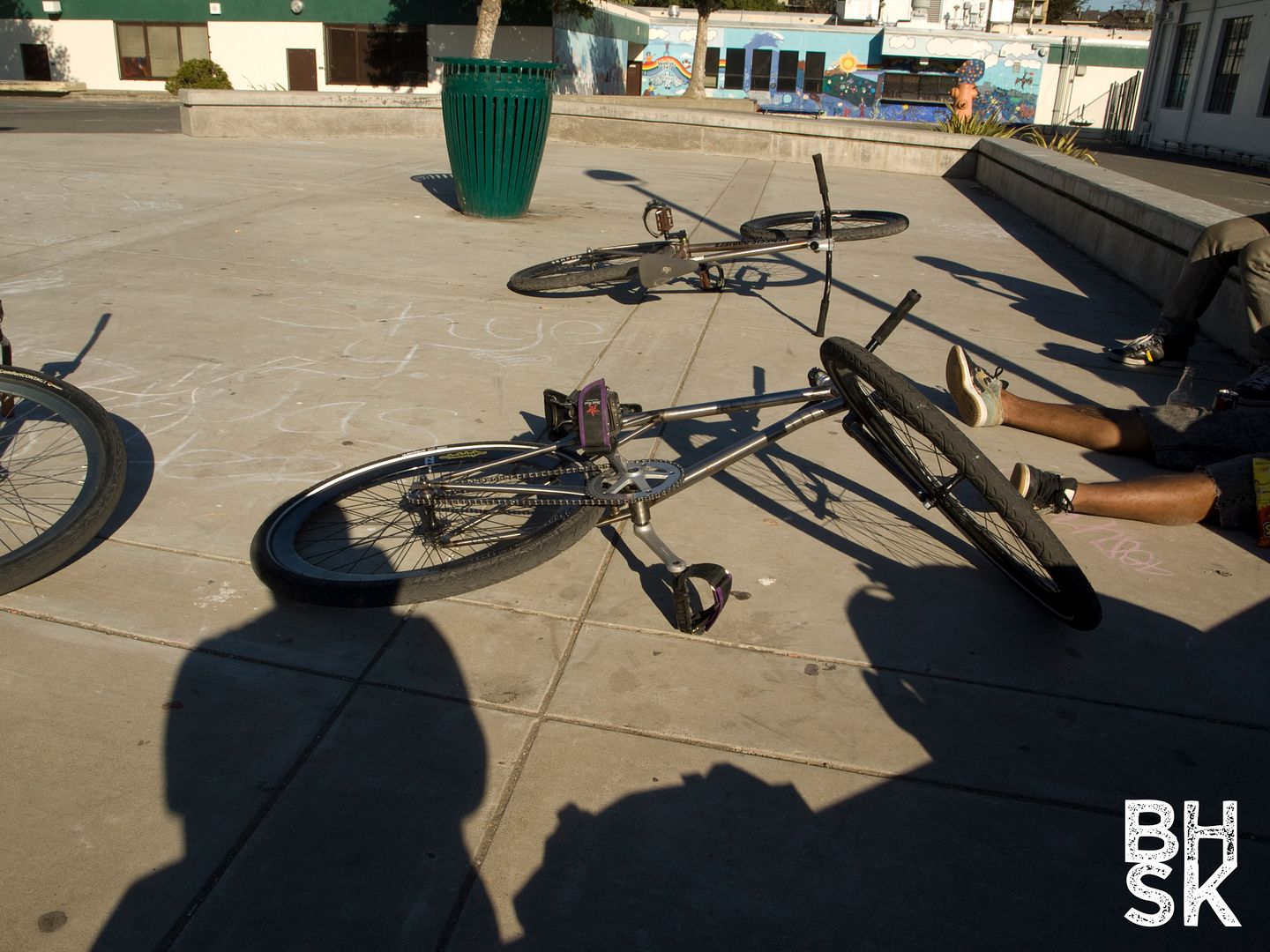 ferrer's
broakland
is crazy unique. for starters, it's a broakland. when was the last time you saw a broakland being ridden? then there's the fact that it's a triple triangle, FGFS setup; an FGFS setup that has not only runs sugino 75's (NJS, anyone?) but also has a trick wound up carbon fork that is specially made to cater to fatty tires... has your mind exploded yet?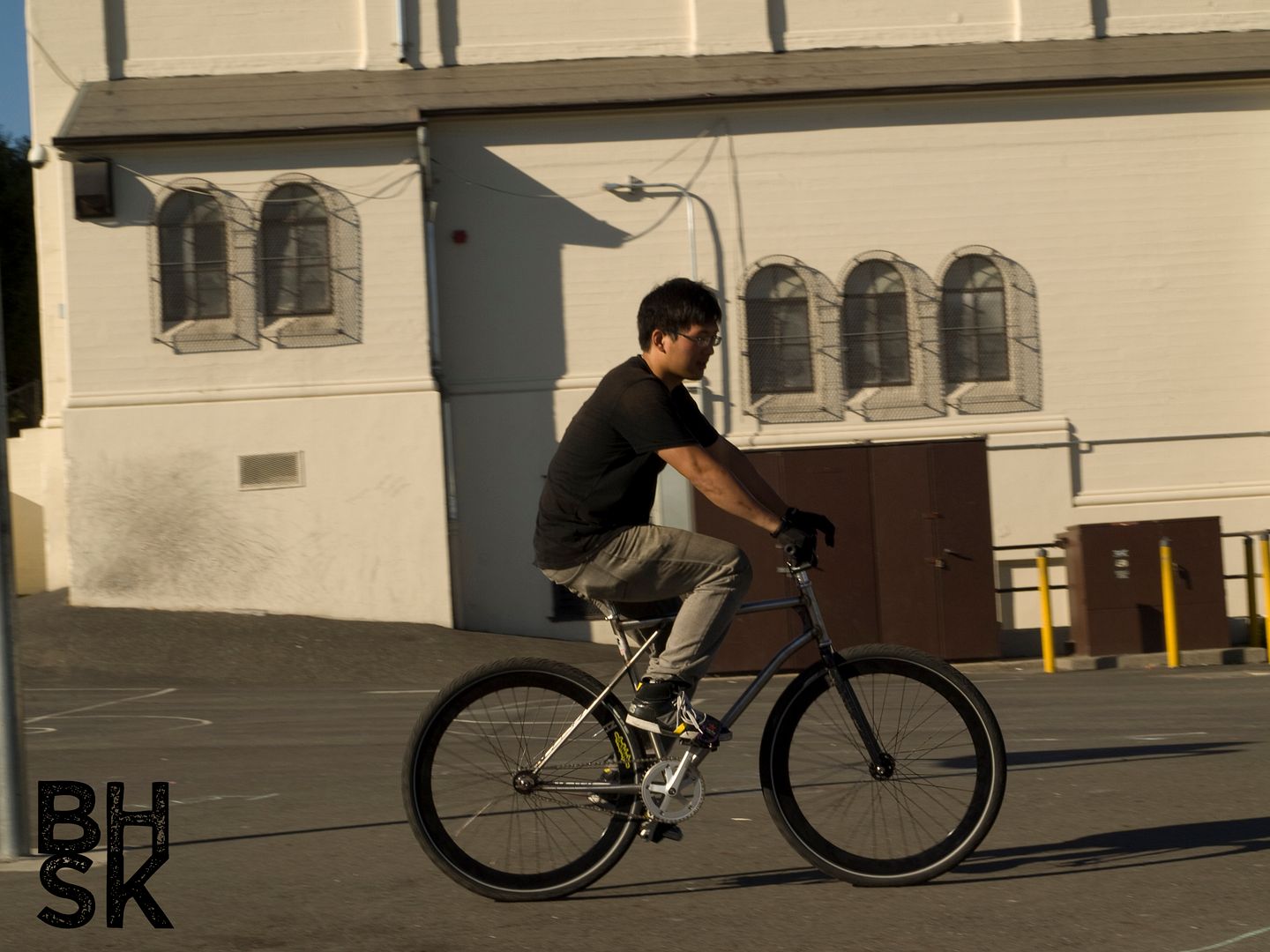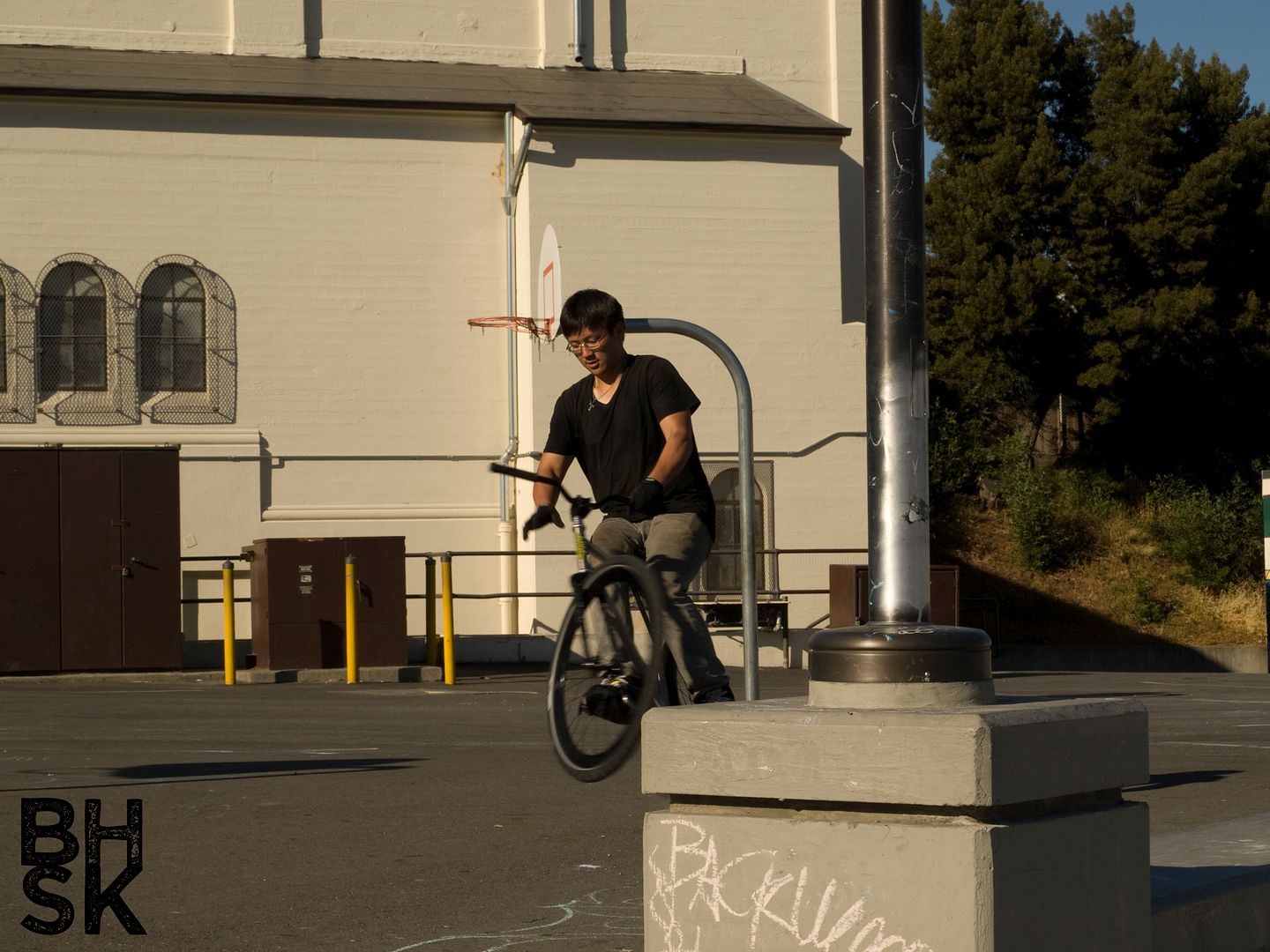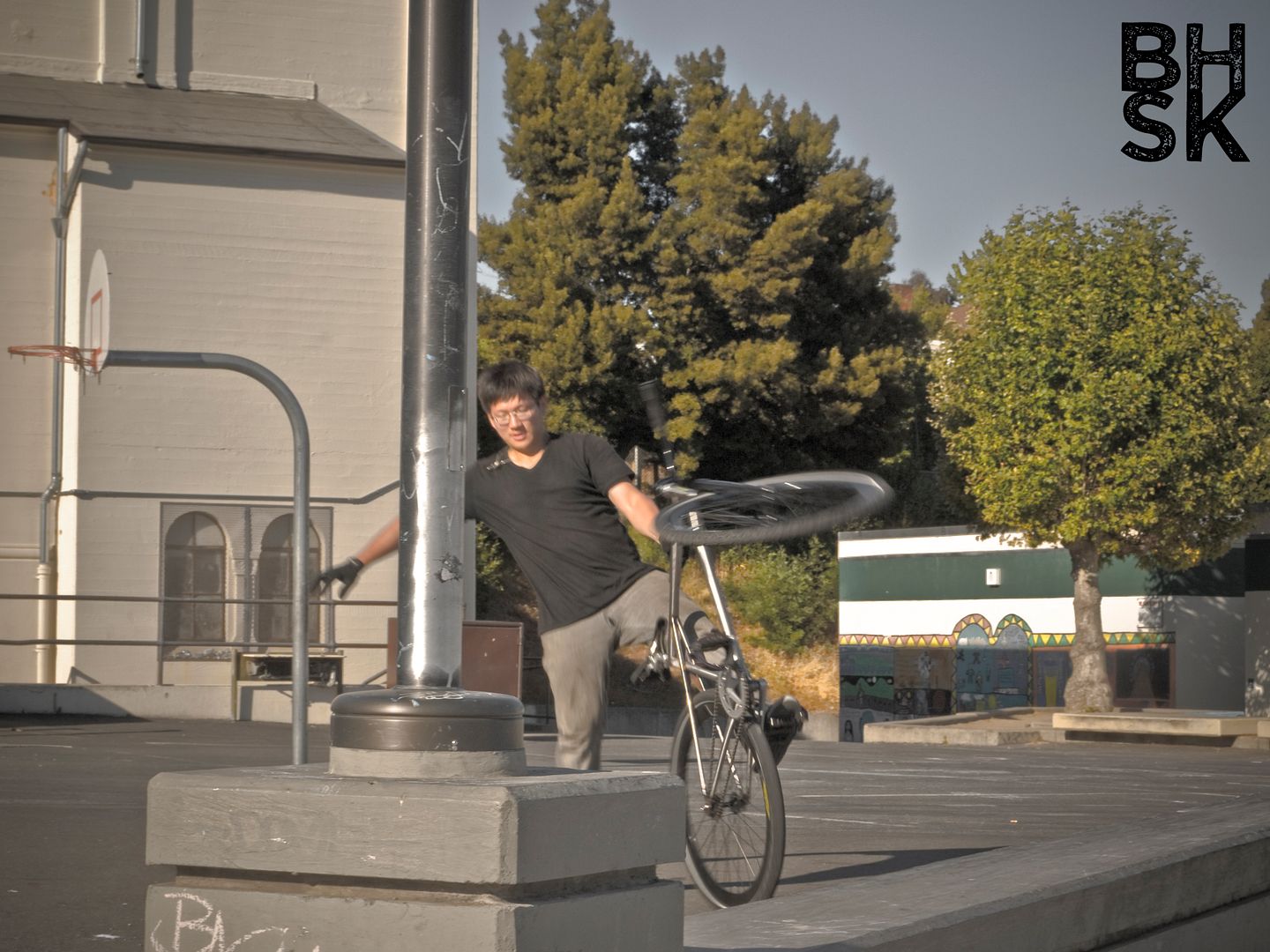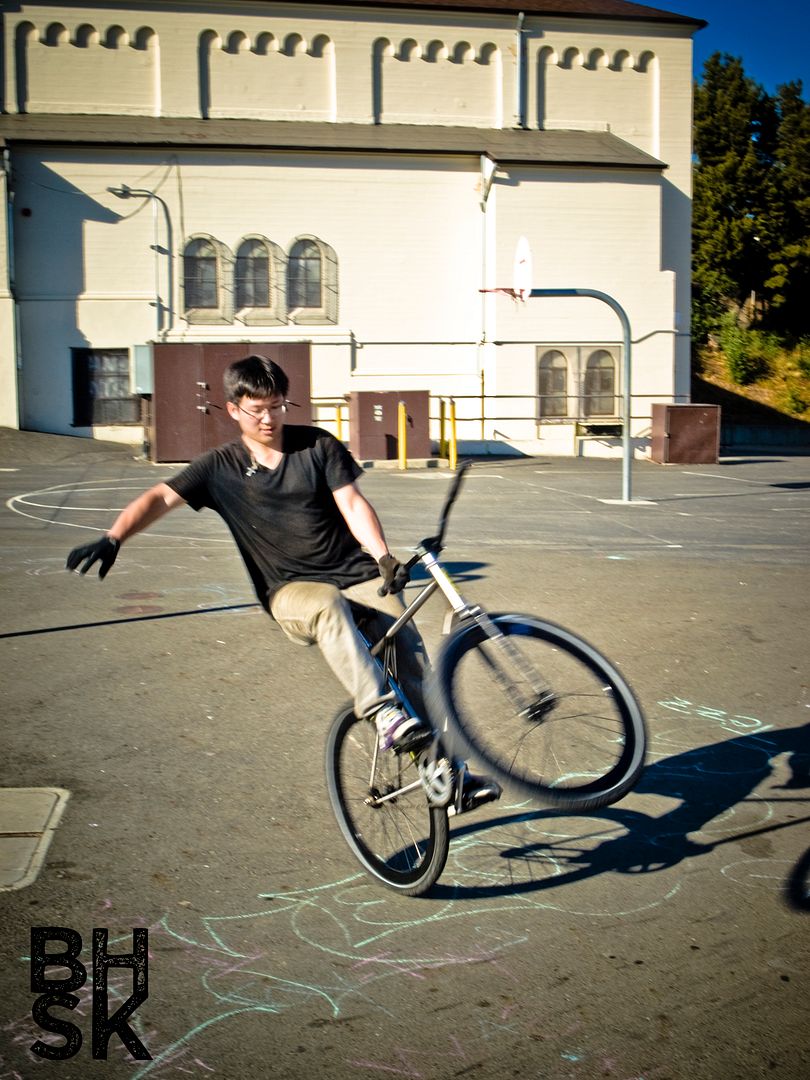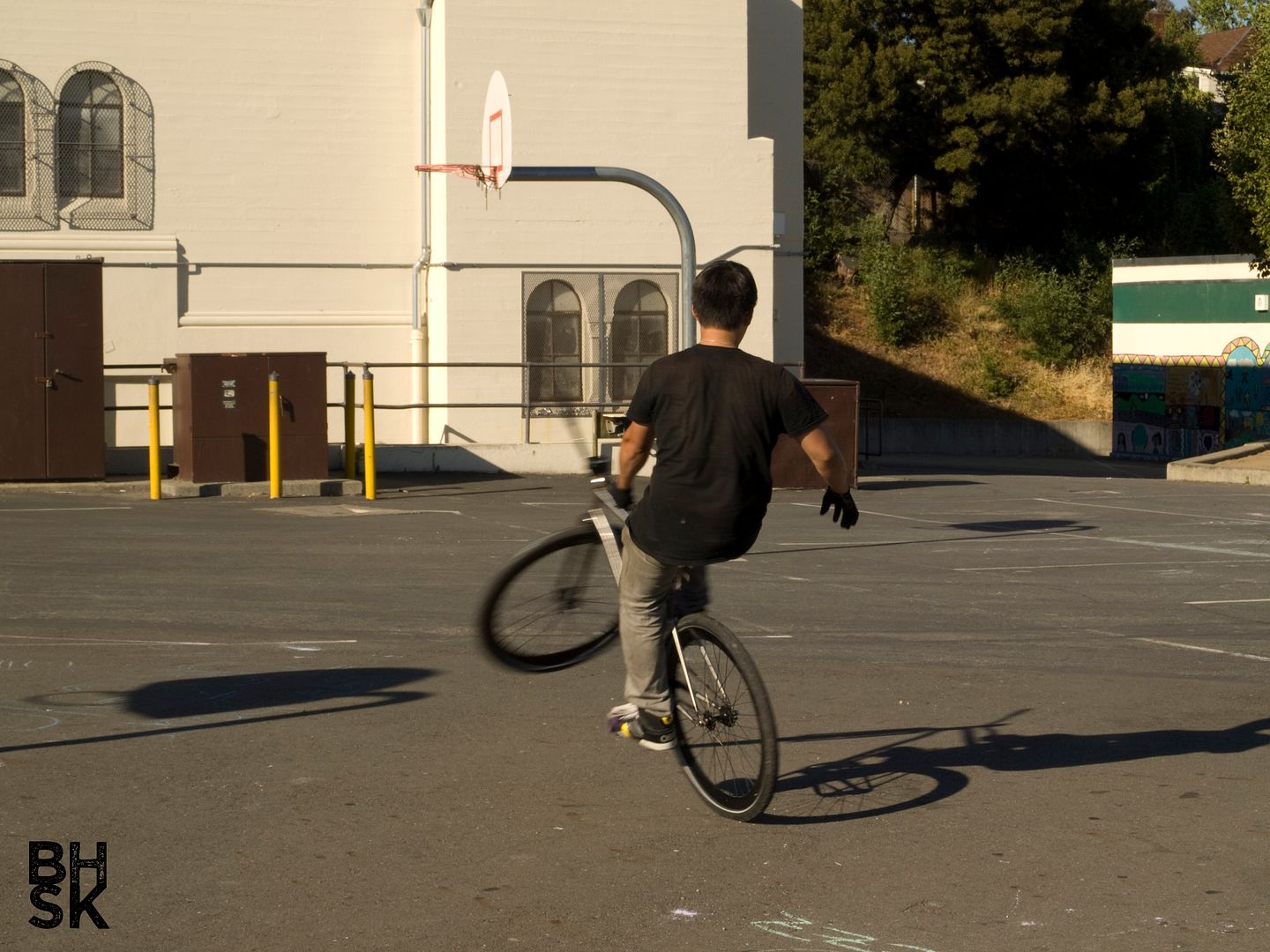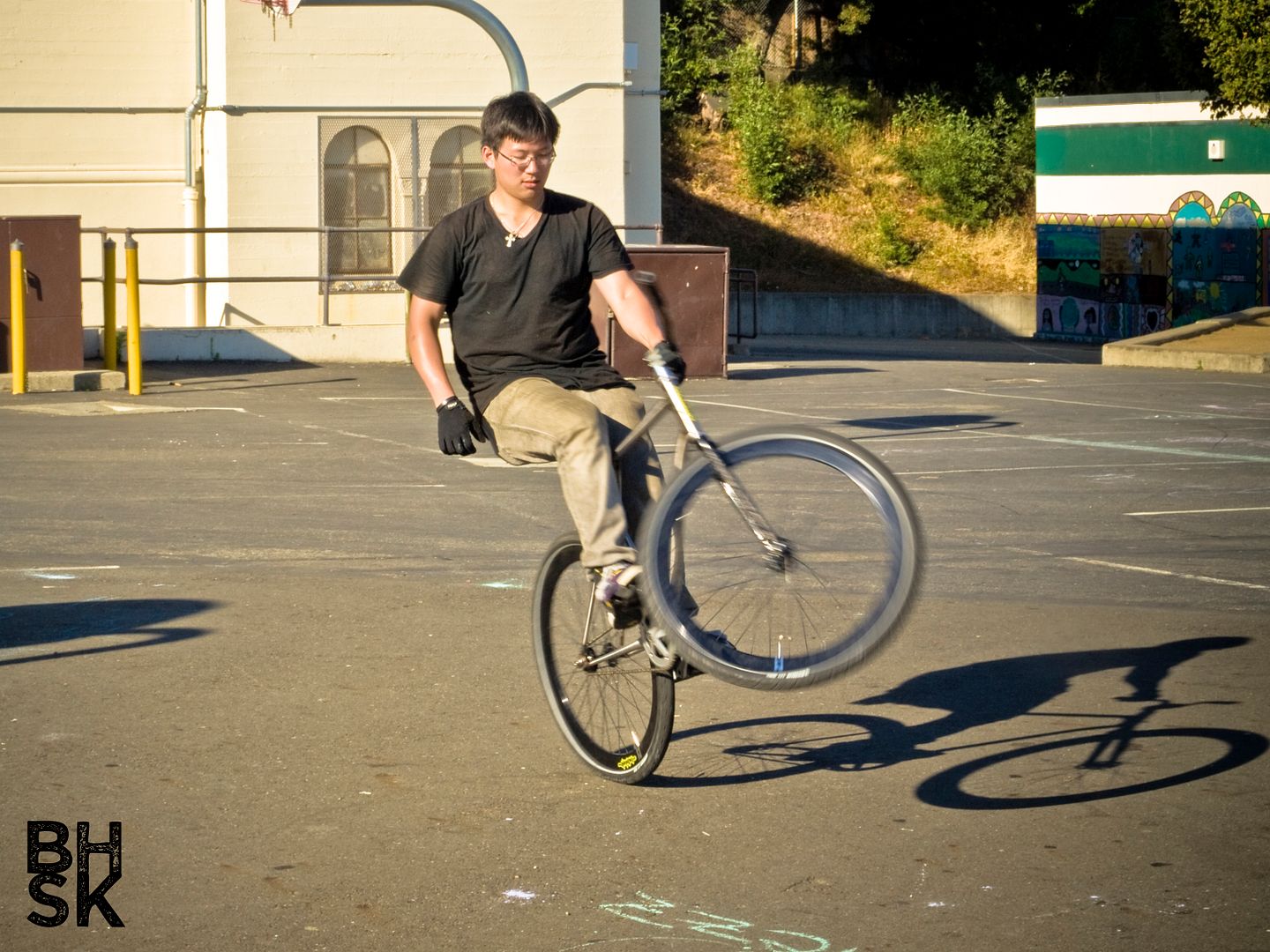 that makes ferrer's bike perfect for doing some keo spins circa 2007. i really wish i had done some rapid shots of nick riding the broakland. he did a really impressive keo at the end of the day.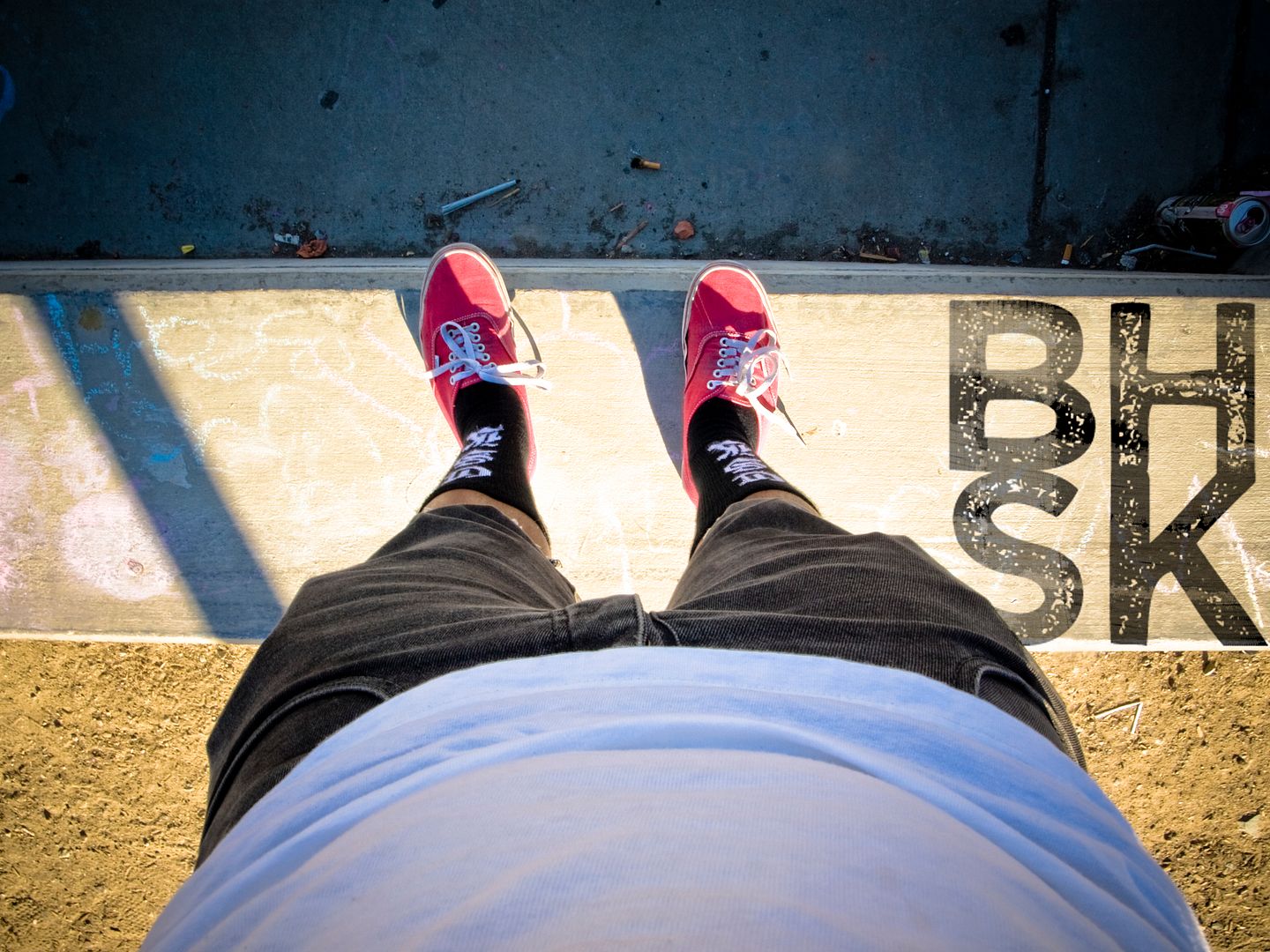 again, thanks to
EB86
for making me feel welcome in both oakland and berkeley. i know i missed a couple of people who wanted to ride around since i came at a pretty random day, so you best know i'll make another trip back there soon!
jmik