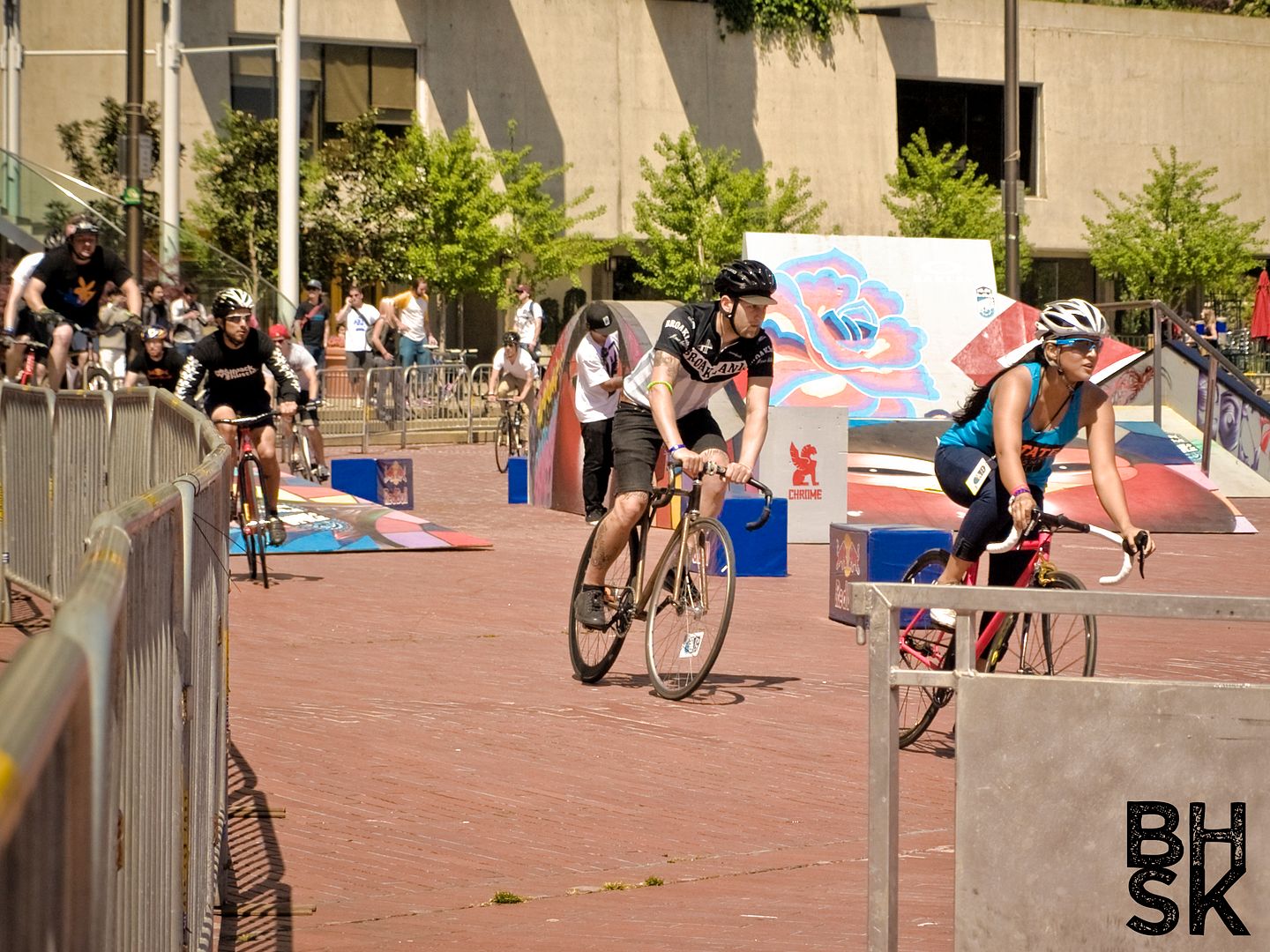 last year, the racing competition had some criticisms. the track was pretty tight and passing seemed extremely dangerous. this year they opened it up making it easier to dogfight. also new to this year was the qualification which happened on the minidrome the night before. anyway, the racing this year was nuts. take a look after the jump!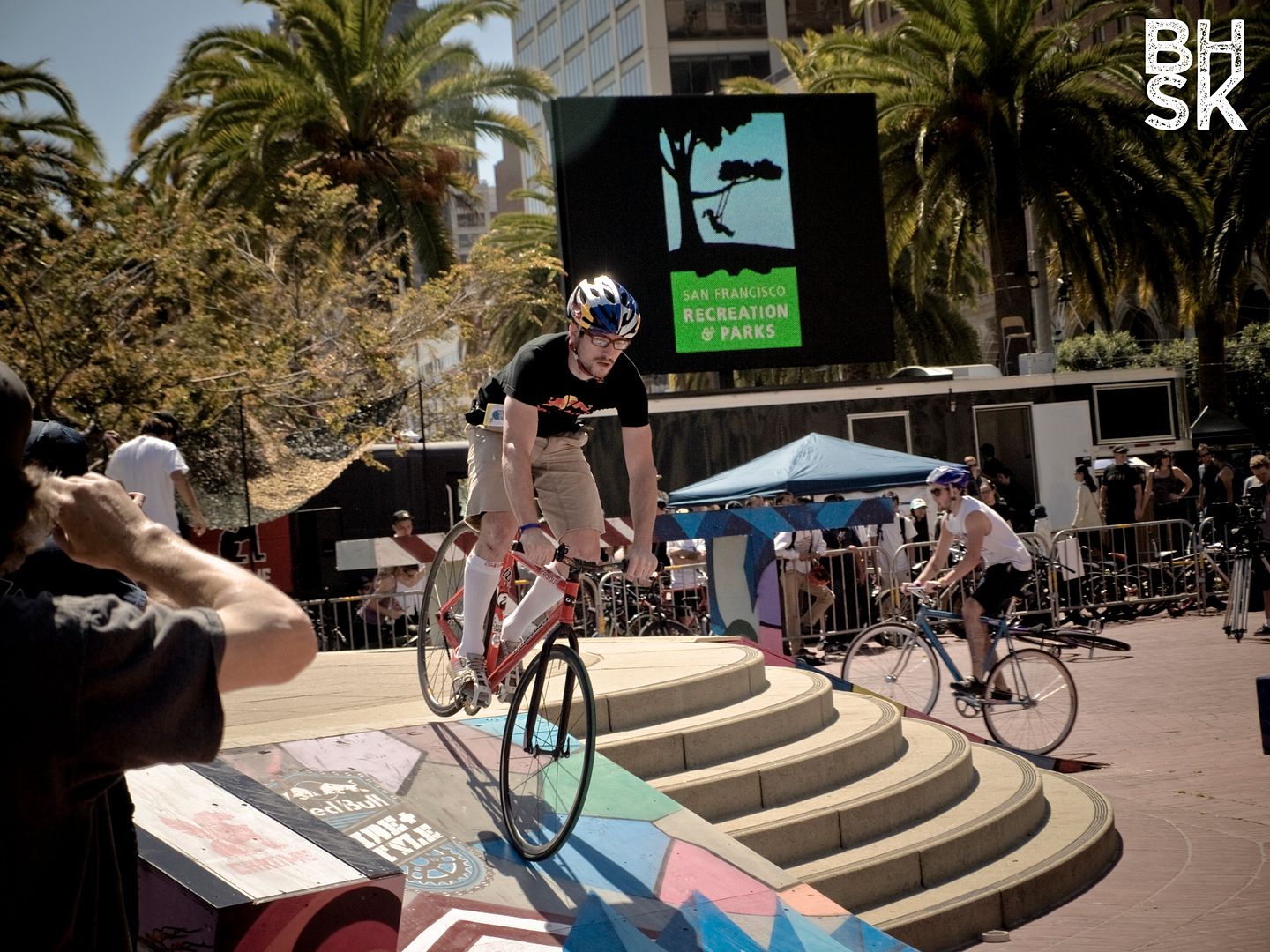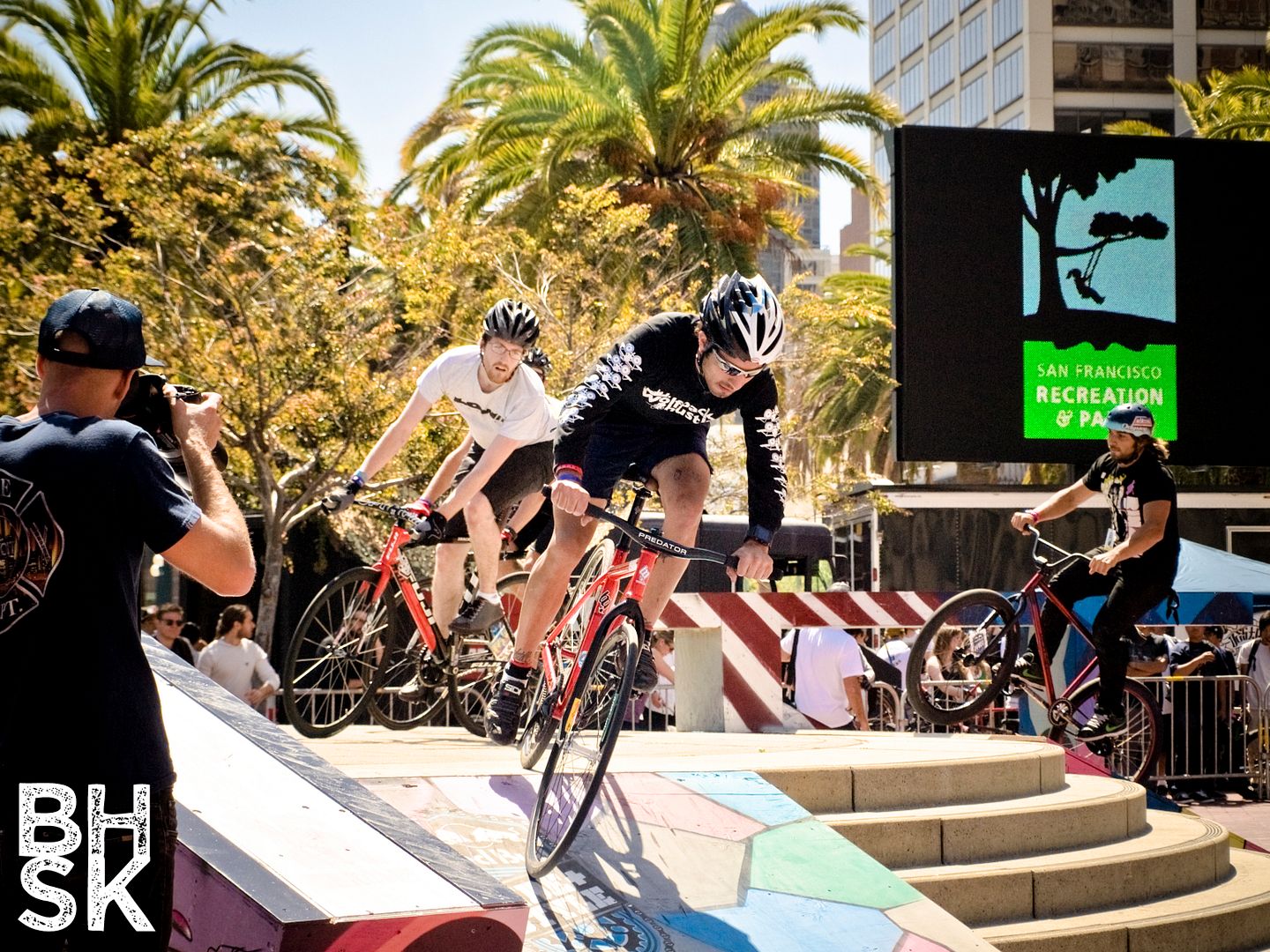 all of the setups were really different, full on track monsters, street machines and even FGFS setups were in full effect.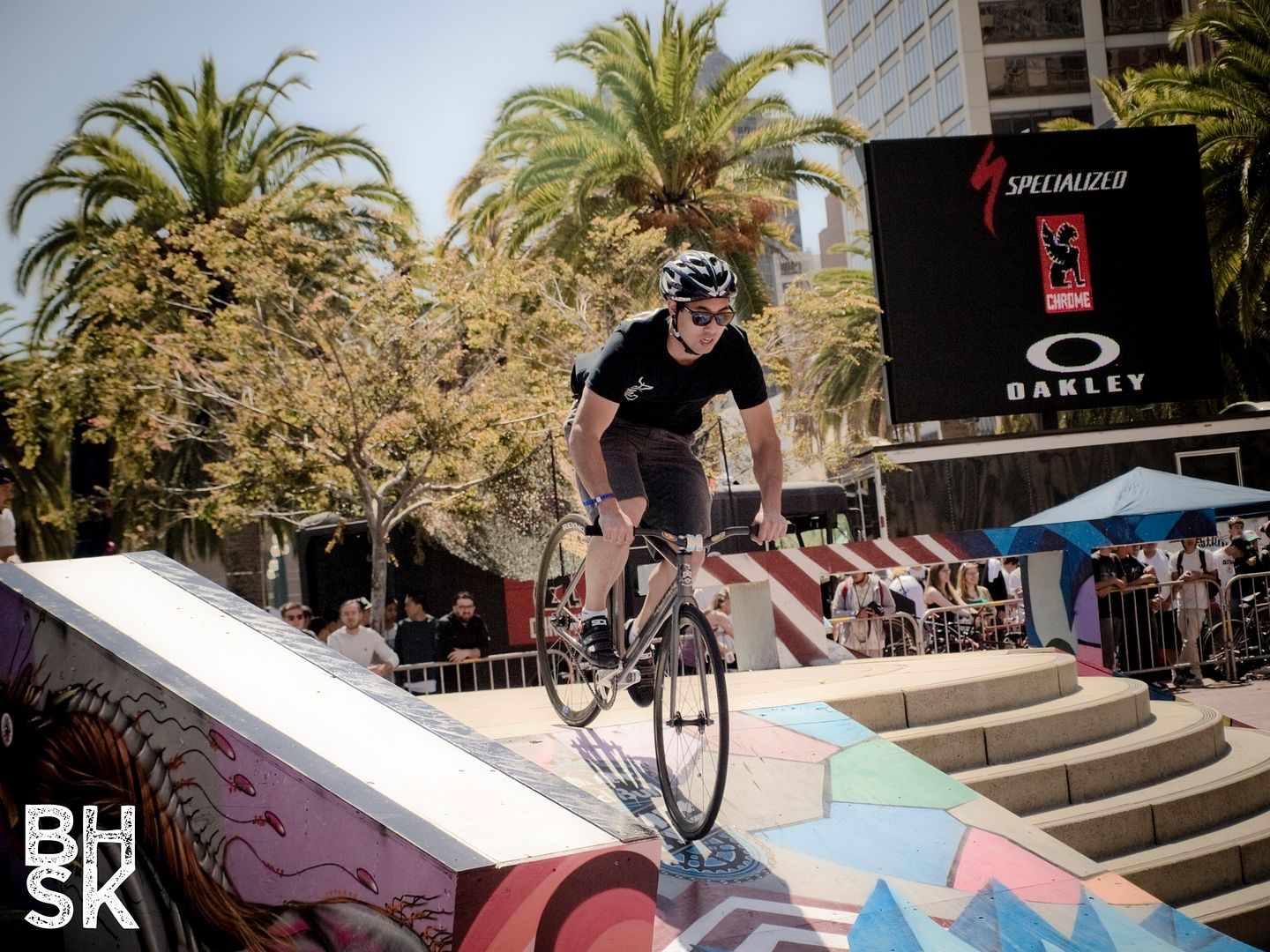 kenji from areacycles!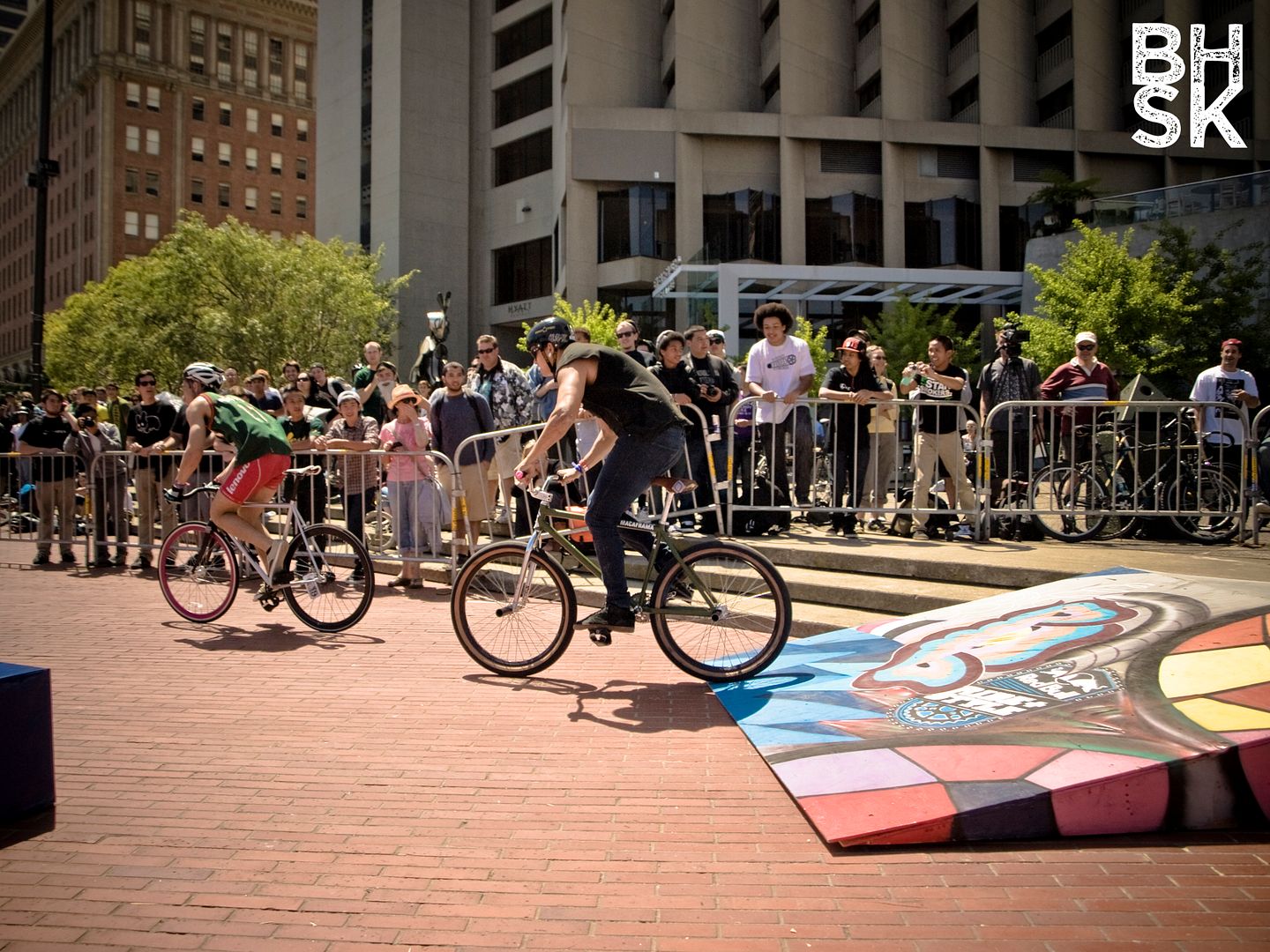 not gonna lie, my money was on congo. he was one of the first to gap the ramp/stair obstacle. however if you've seen the video, he went a little too fast on the banked corner and took out a cameraman.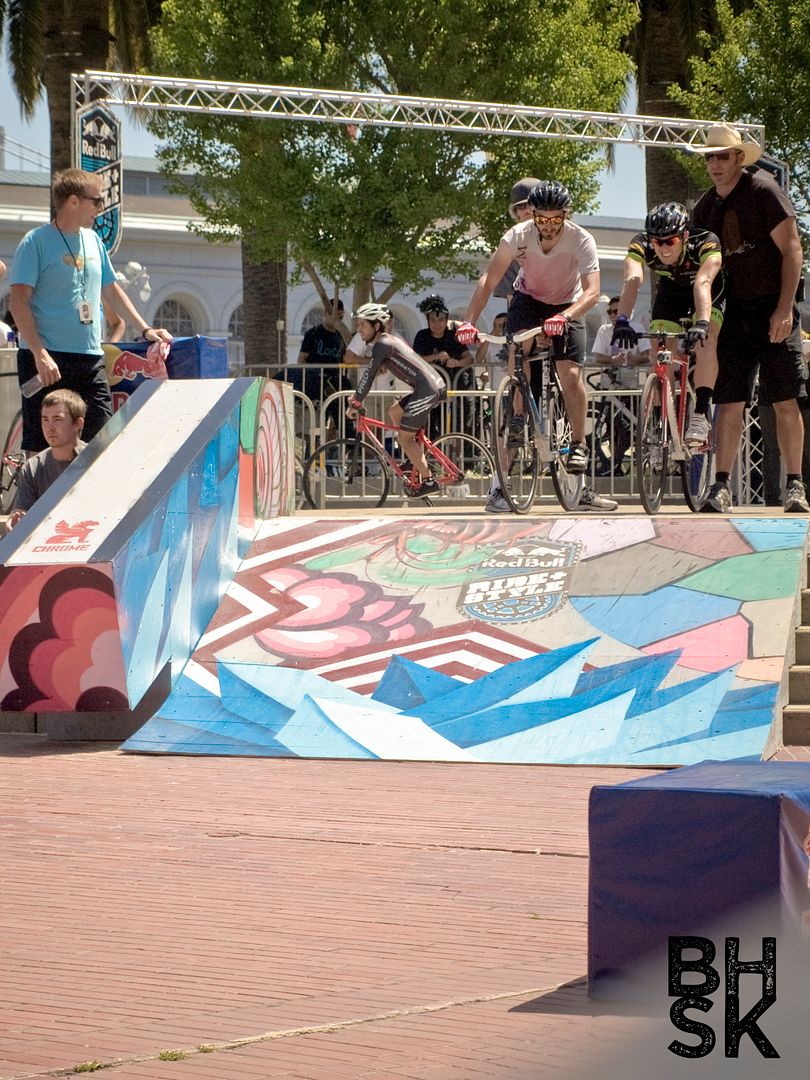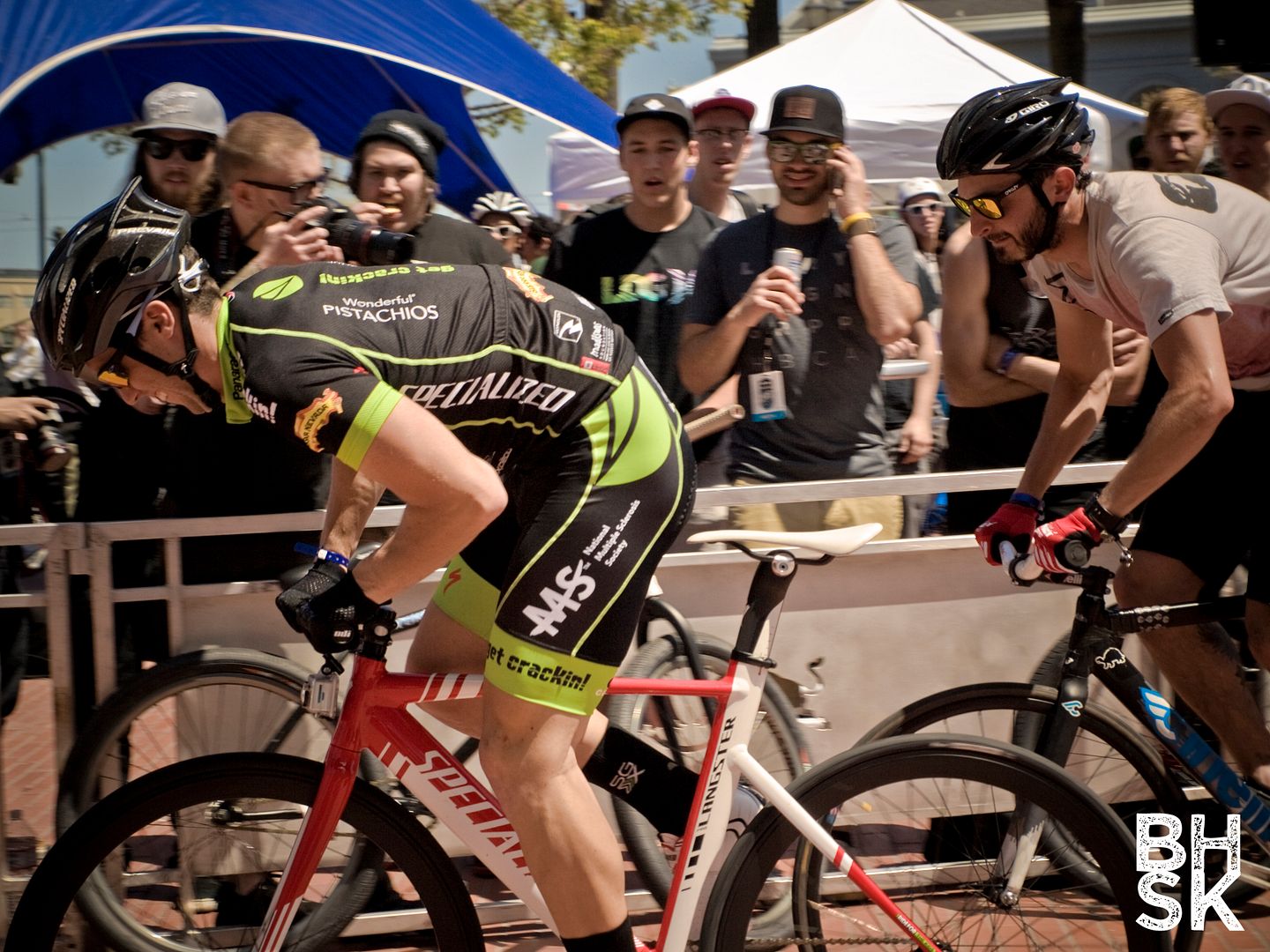 kit karzen vs steve tortorelli. bummed kit was DQed because i wanted to see a pro dude go far, but it makes sense why he got booted. he kinda missed the big gap. next time brother!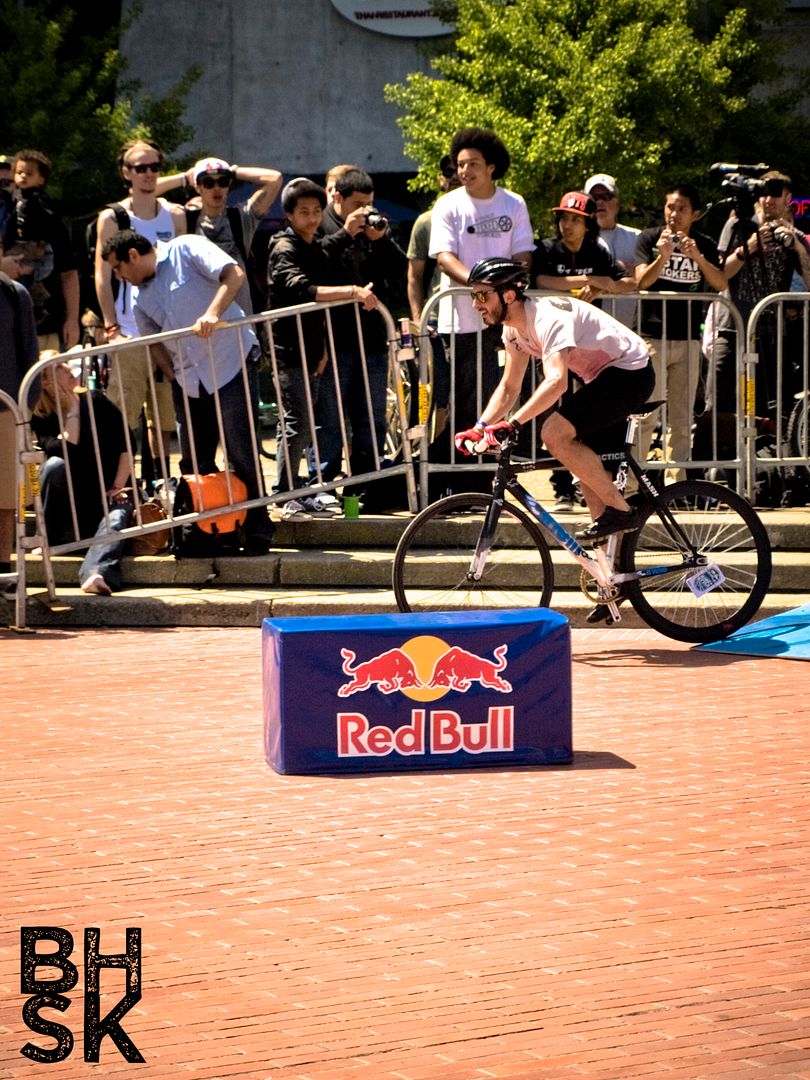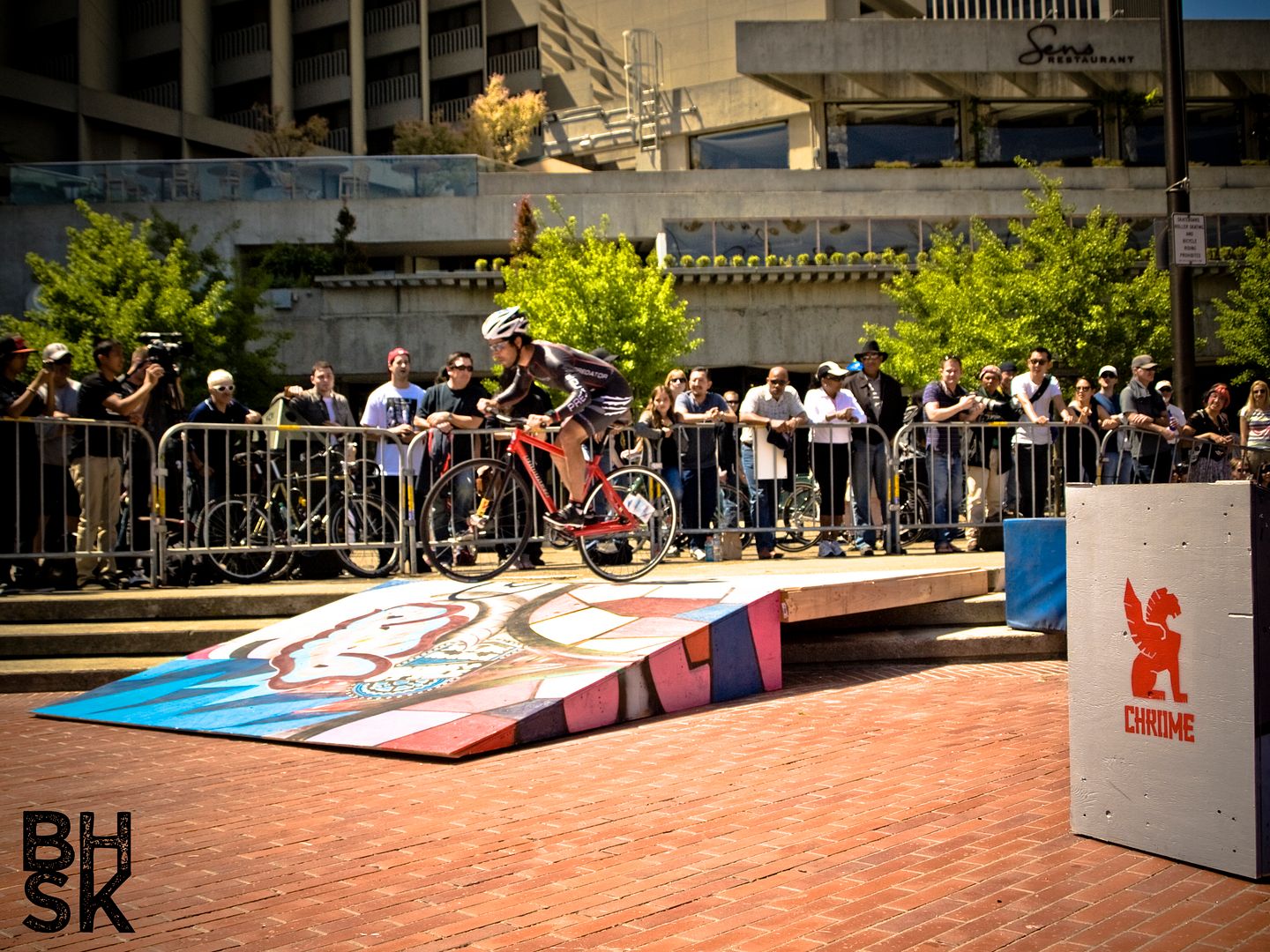 air + speed suit.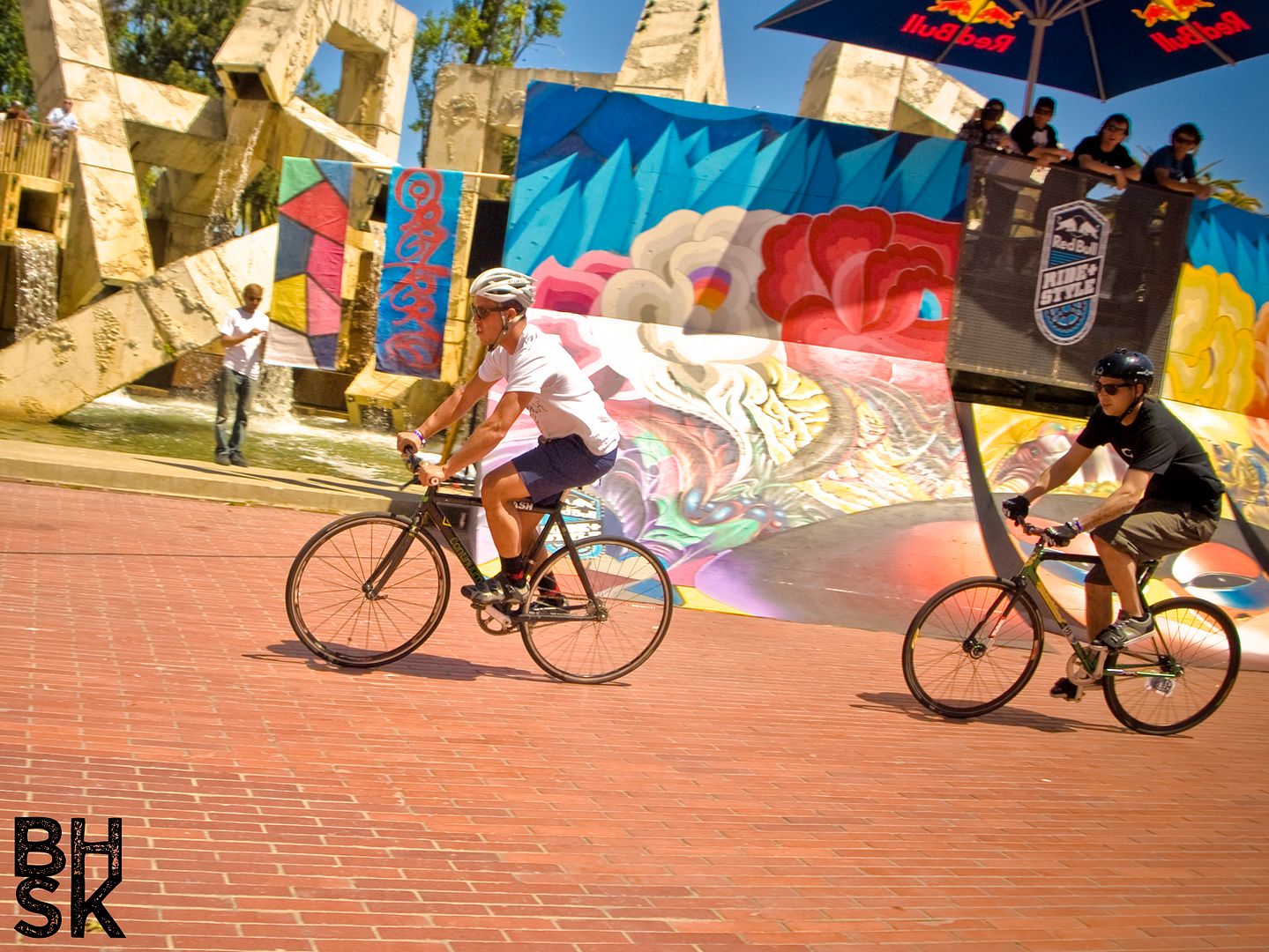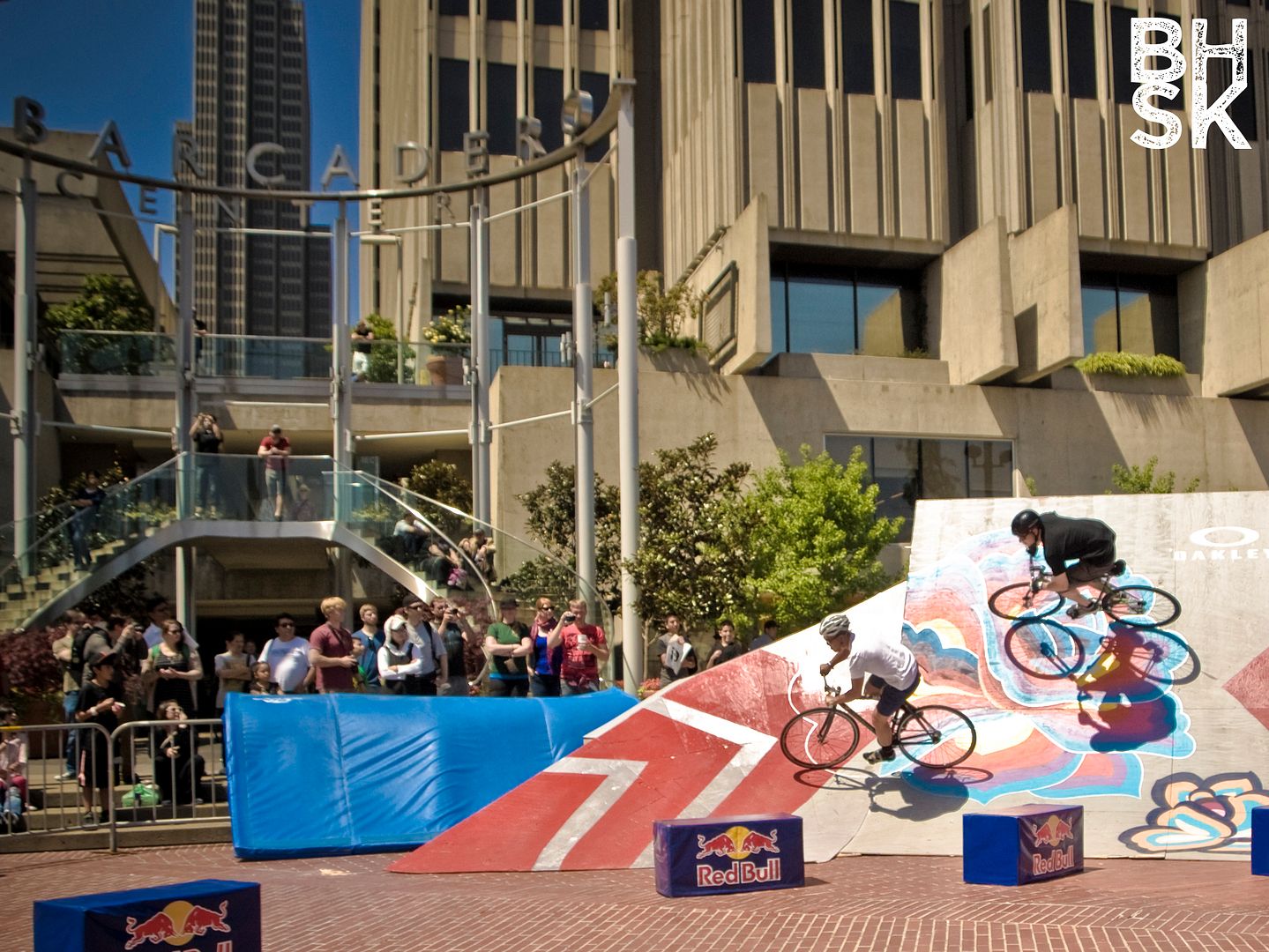 chihs vs the homie tony rabeneau. tony took the high road on the banked corner. it looks small in these photos, but it's actually HUGE.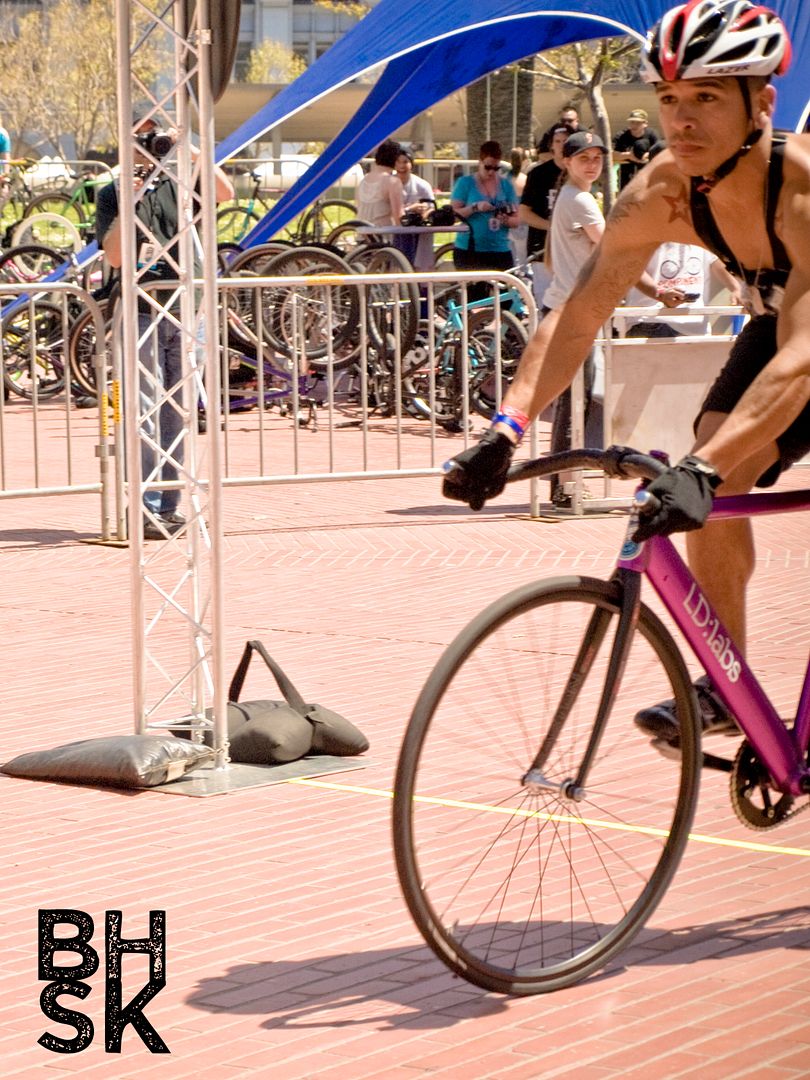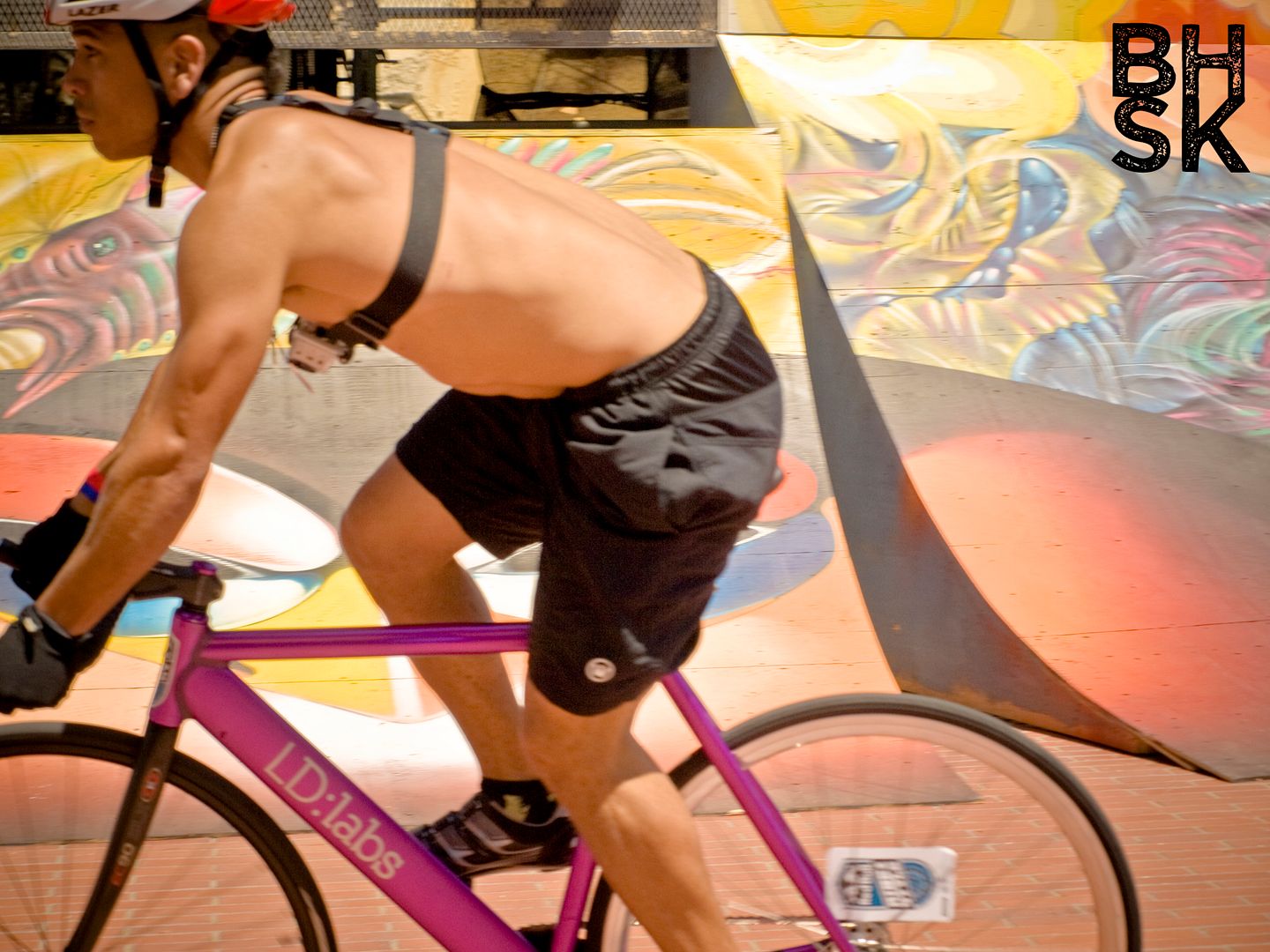 edgar aka willo was reppin LDG hard and was really going for the weight cutting- no shirt saves you weight and keeps you aero!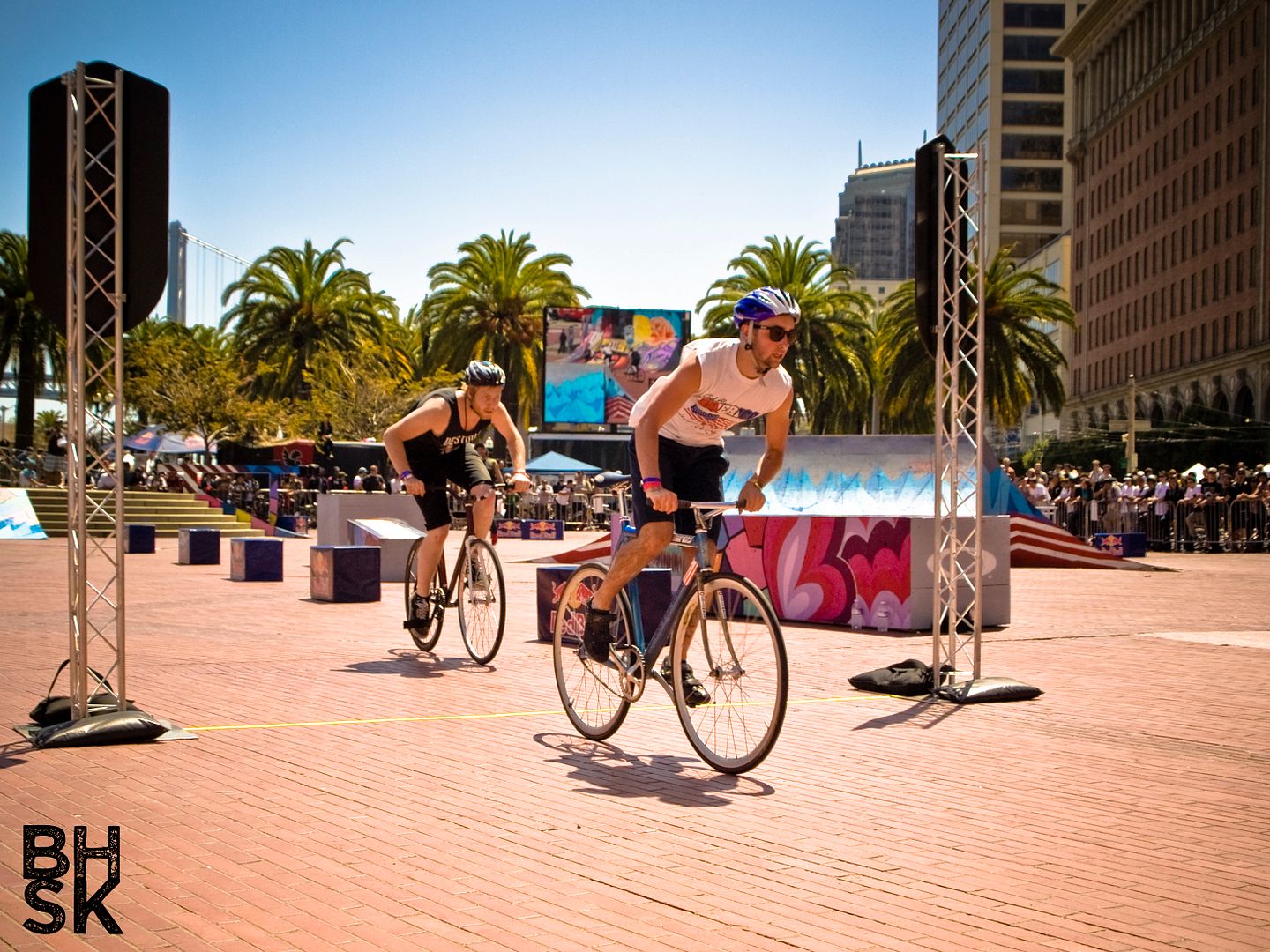 does your builder race? mine does. sean from destroy on one of their track bikes. dude needed wider bars, so i have him mine. BHSK for the assist!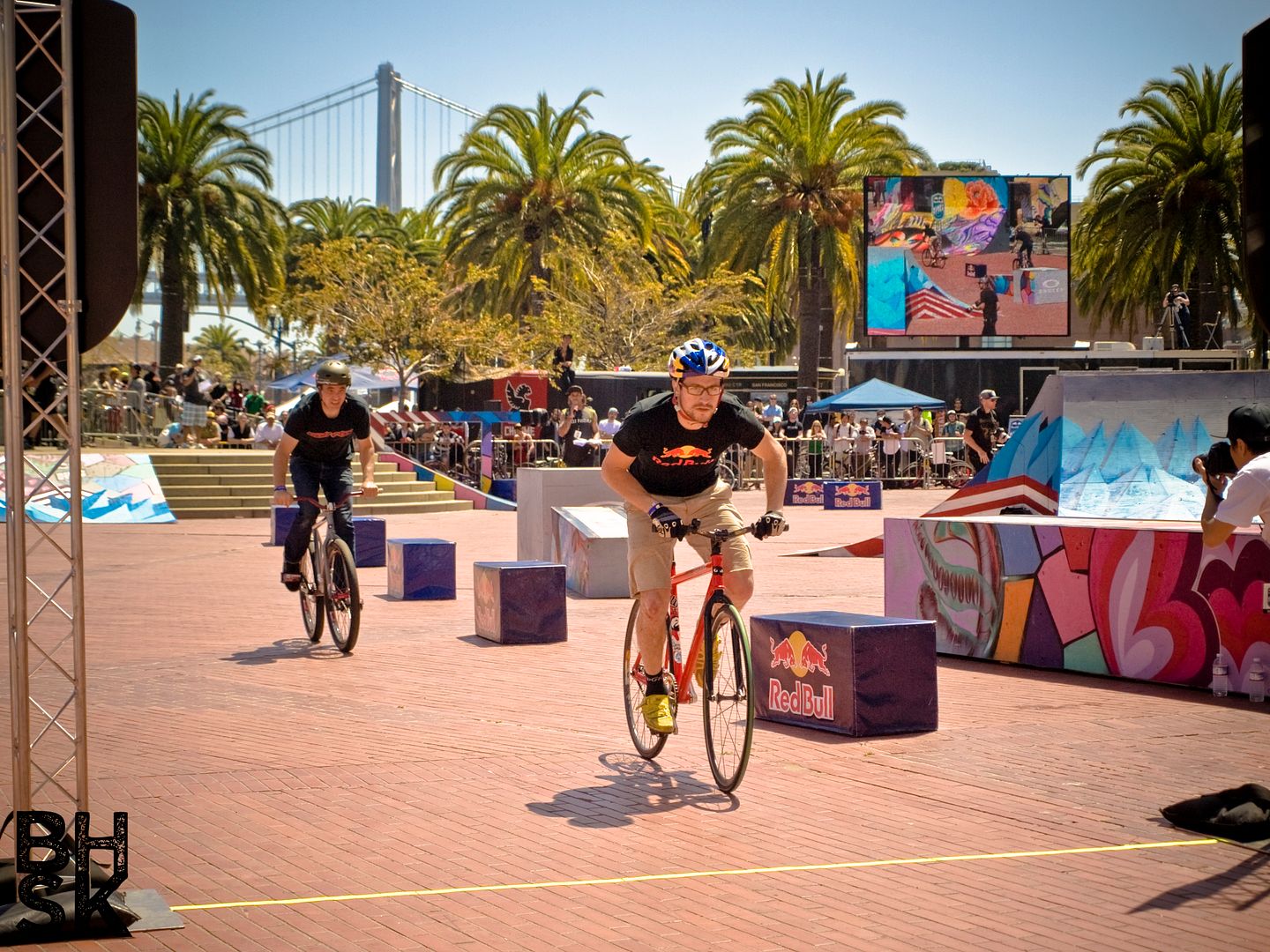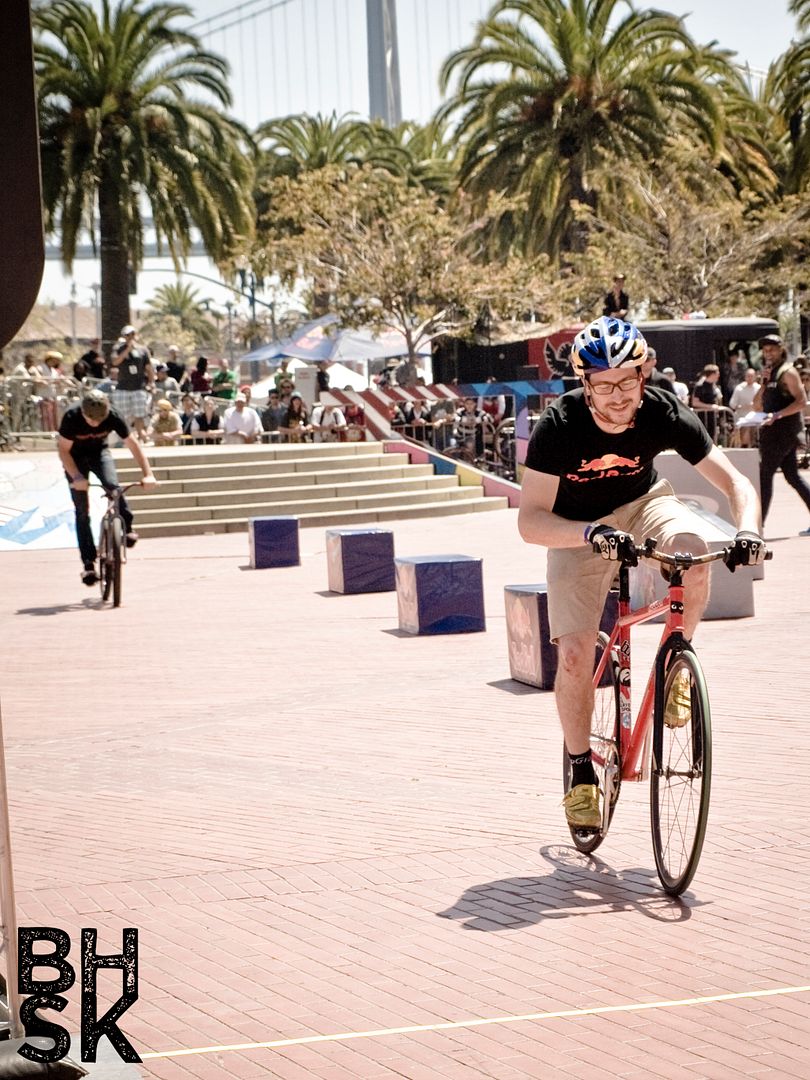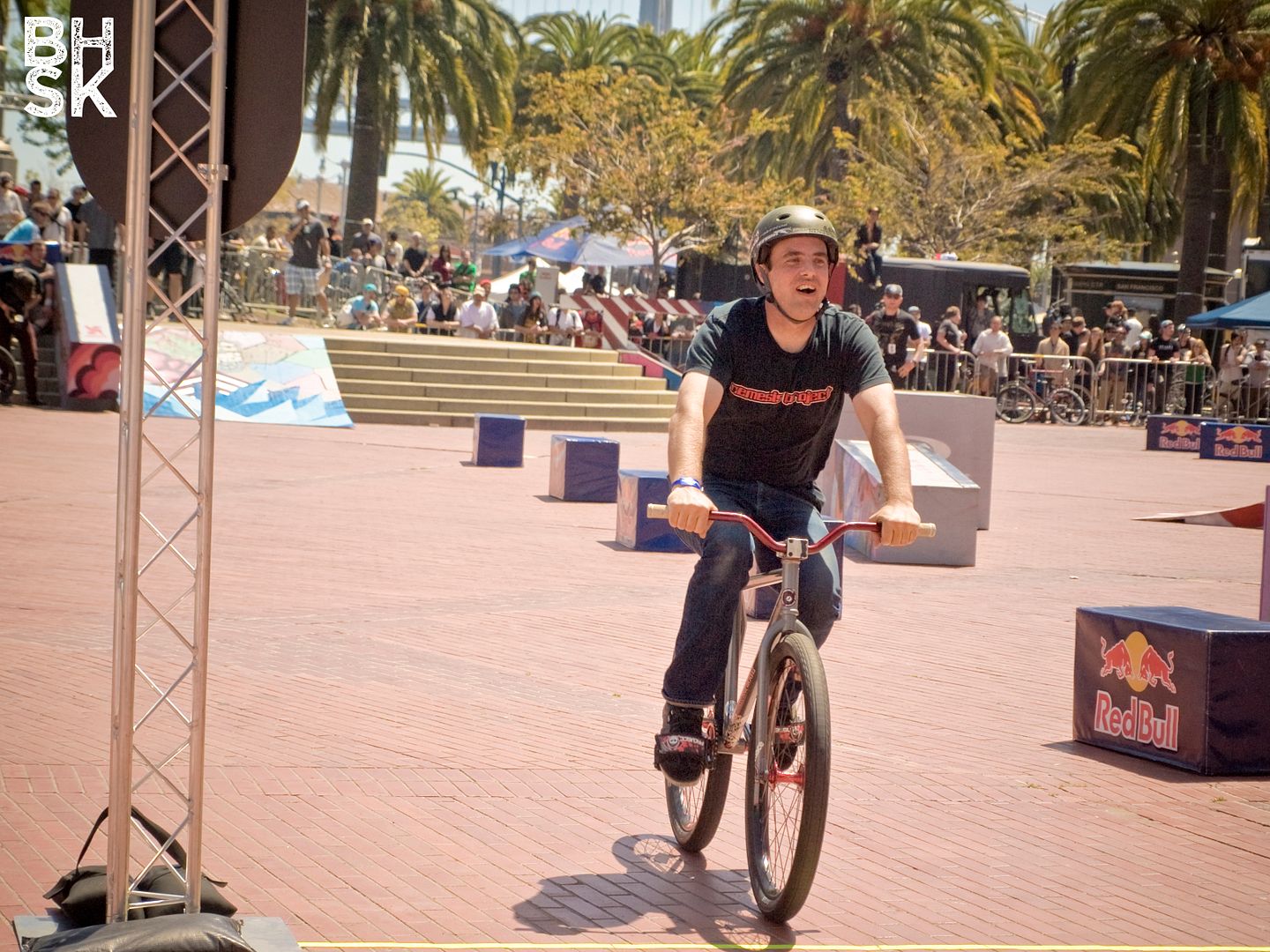 i feel bad for the homie brad from nem pro. he's the other builder who rode the race, but he got paired up with austin horse. AUSTIN HORSE. talk about some bad luck man!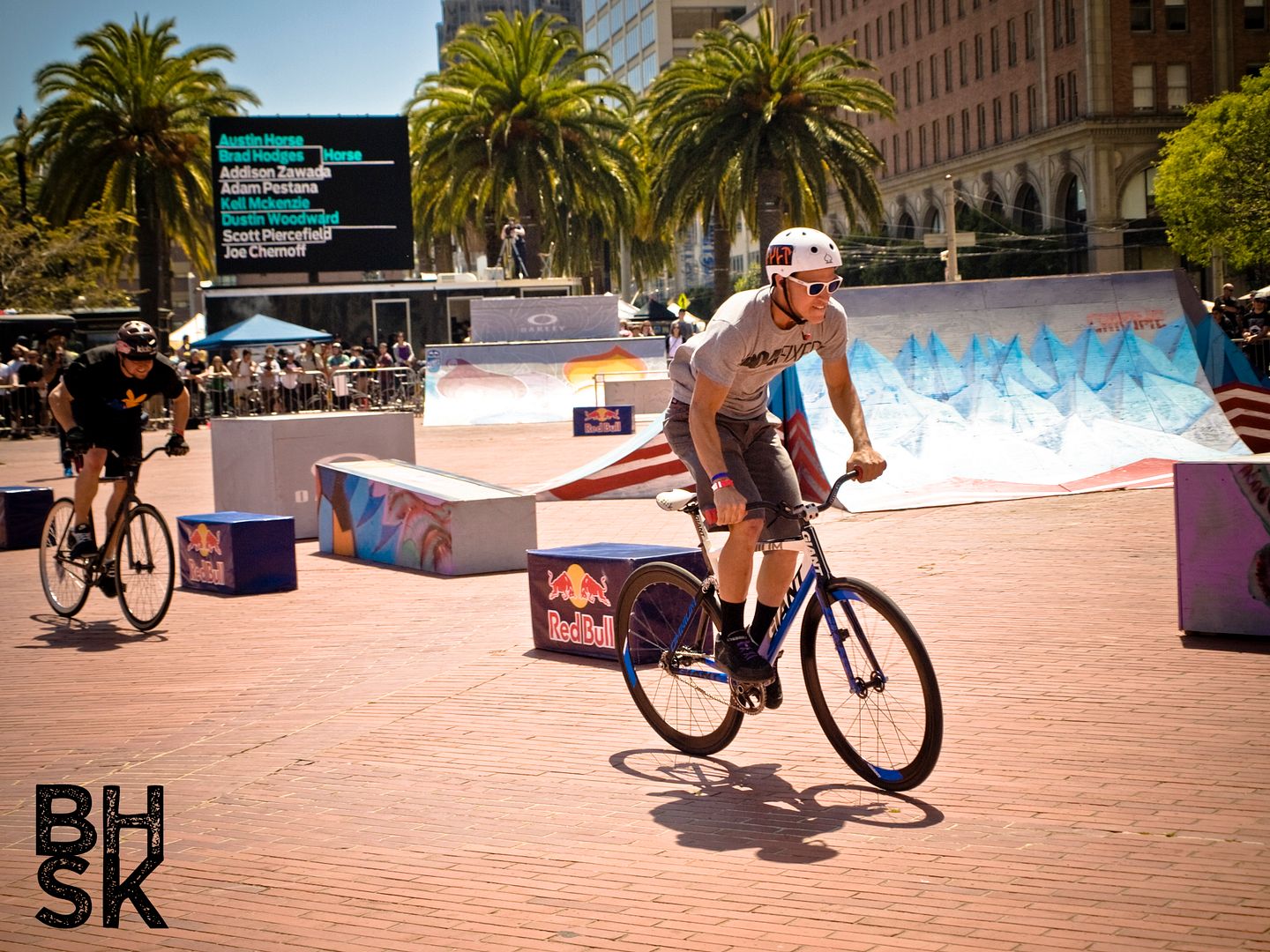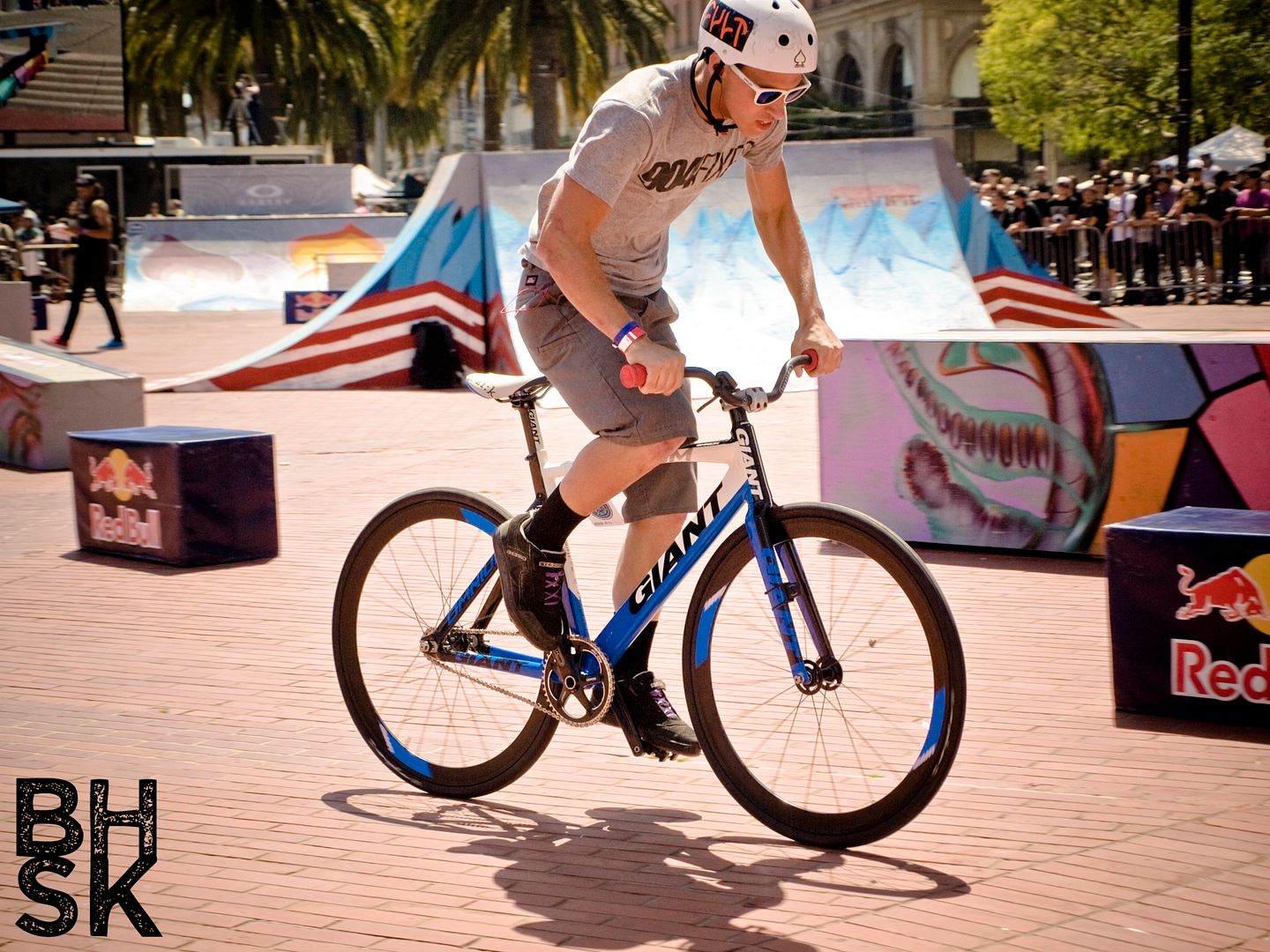 addison. the man, the legend.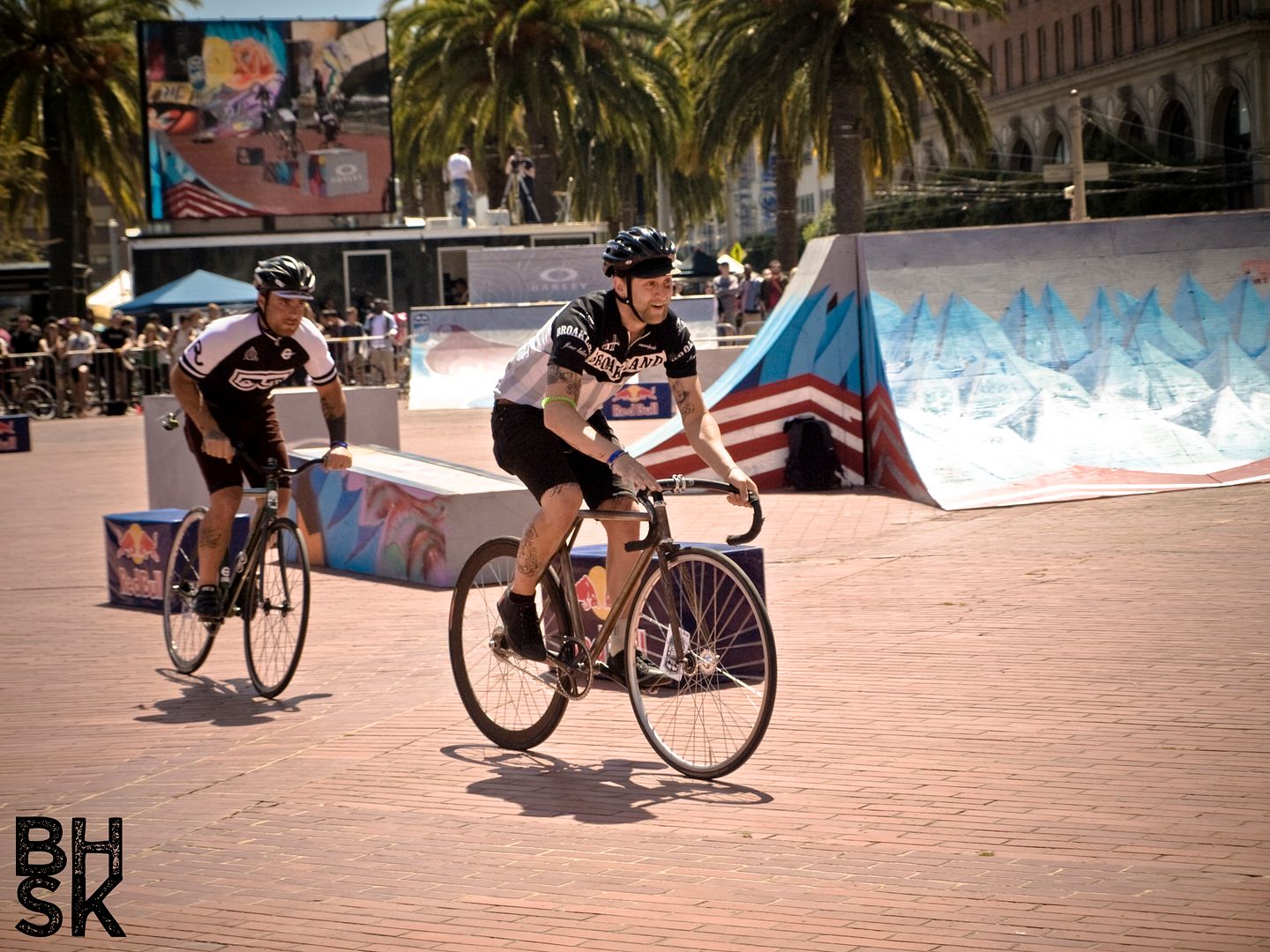 kell mckenzie channeling his inner clary.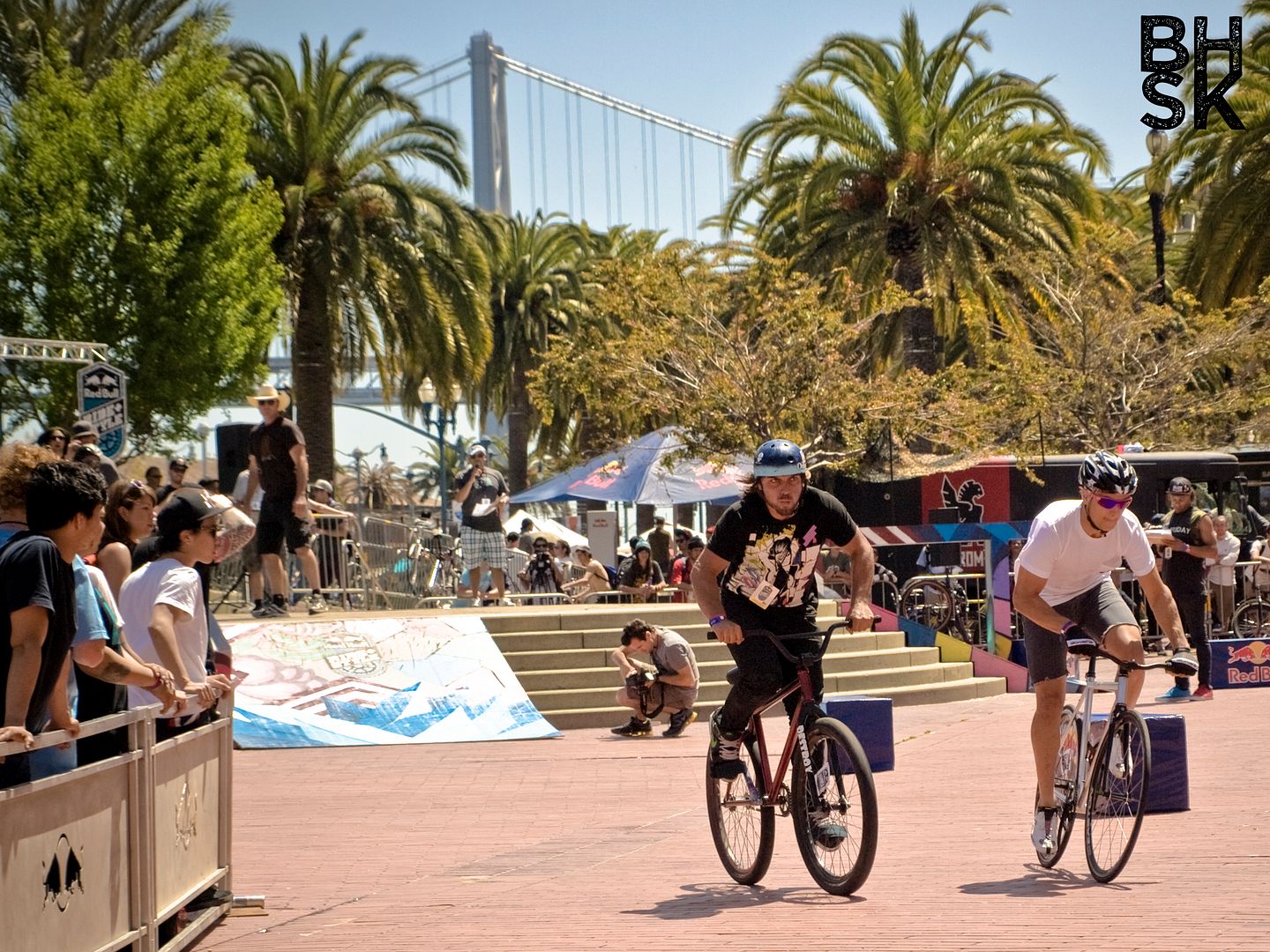 destroy's joey chernoff getting the upper hand off the start on an FGFS setup!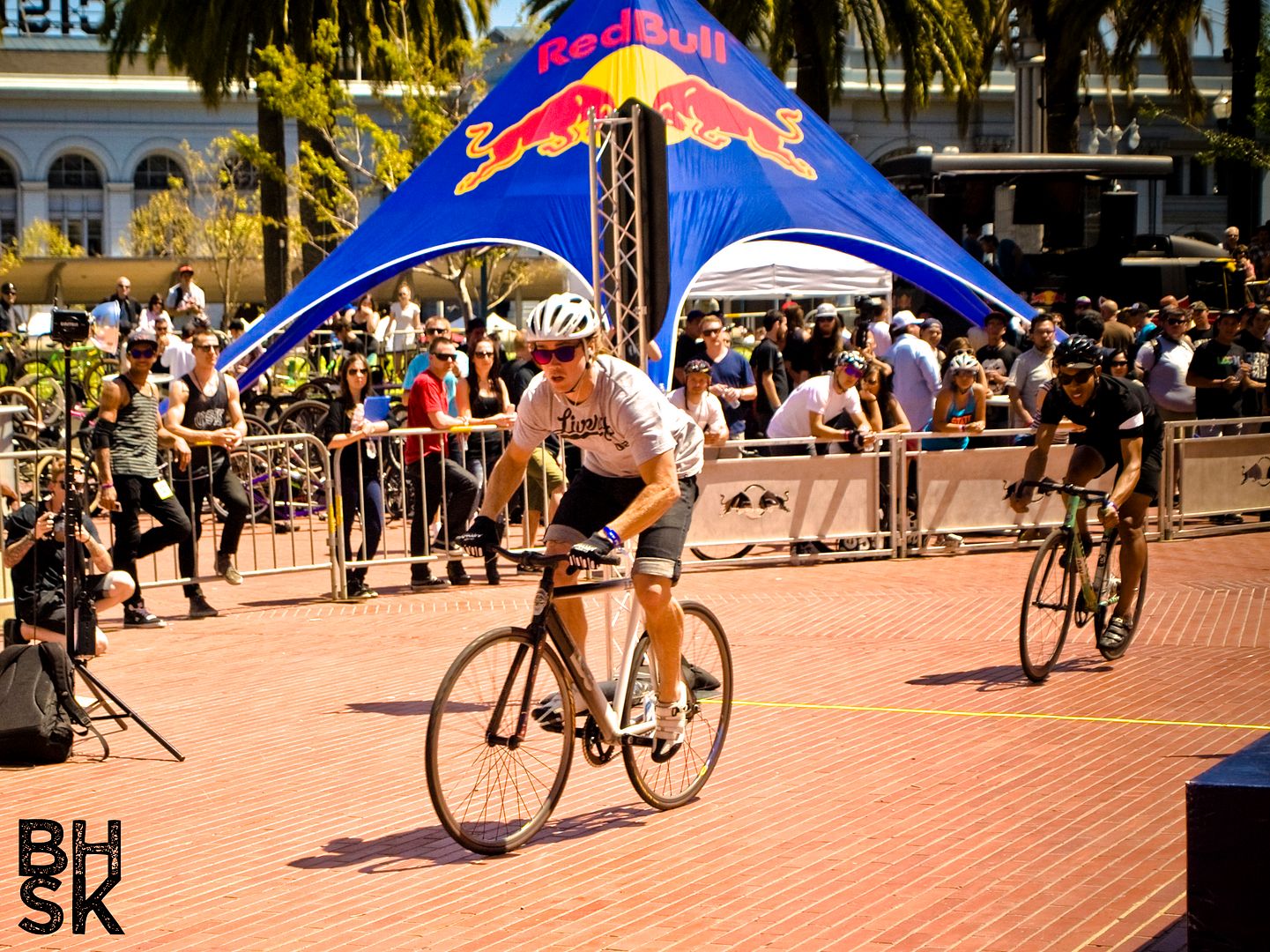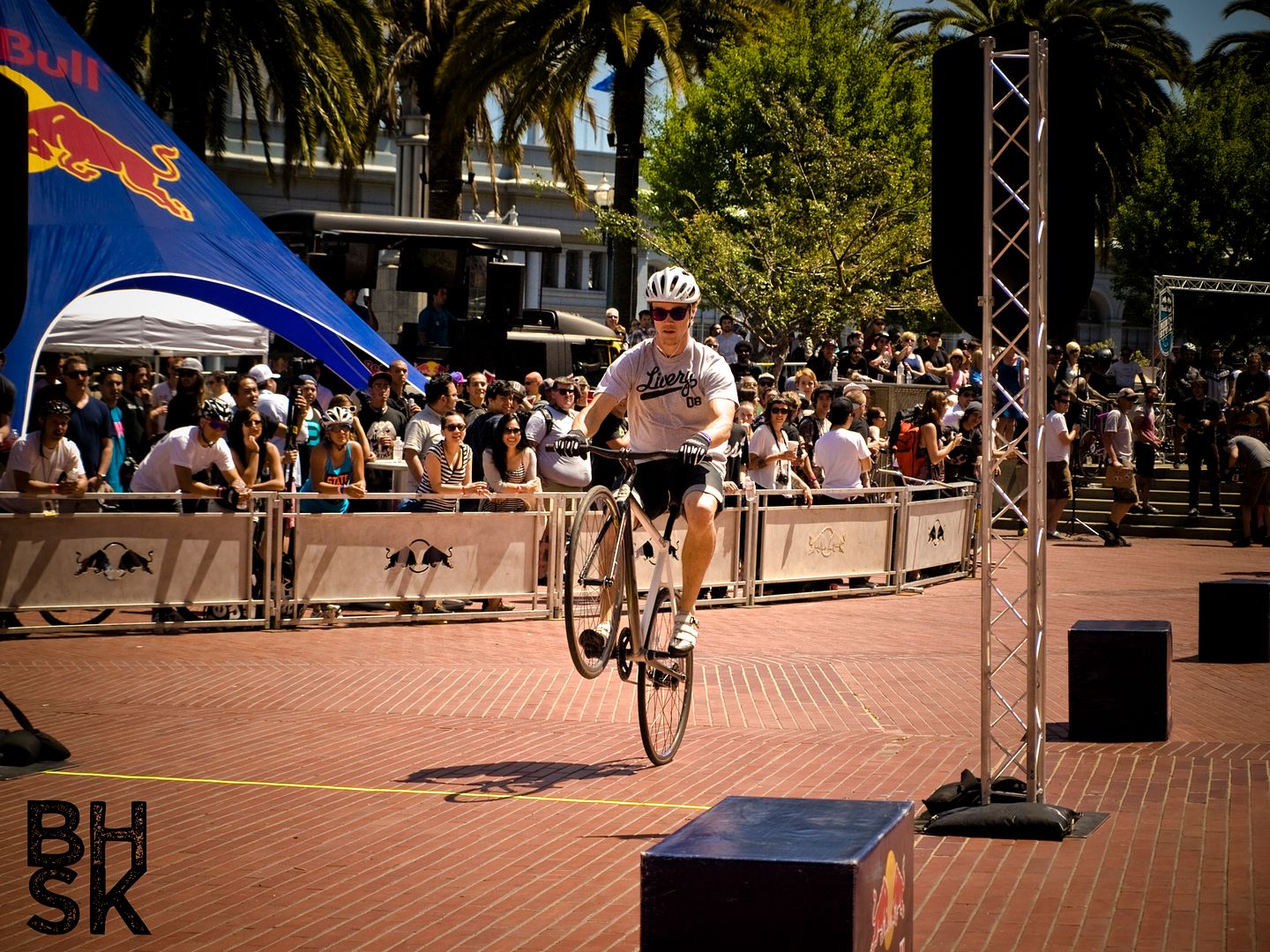 the famous clary wheelie win.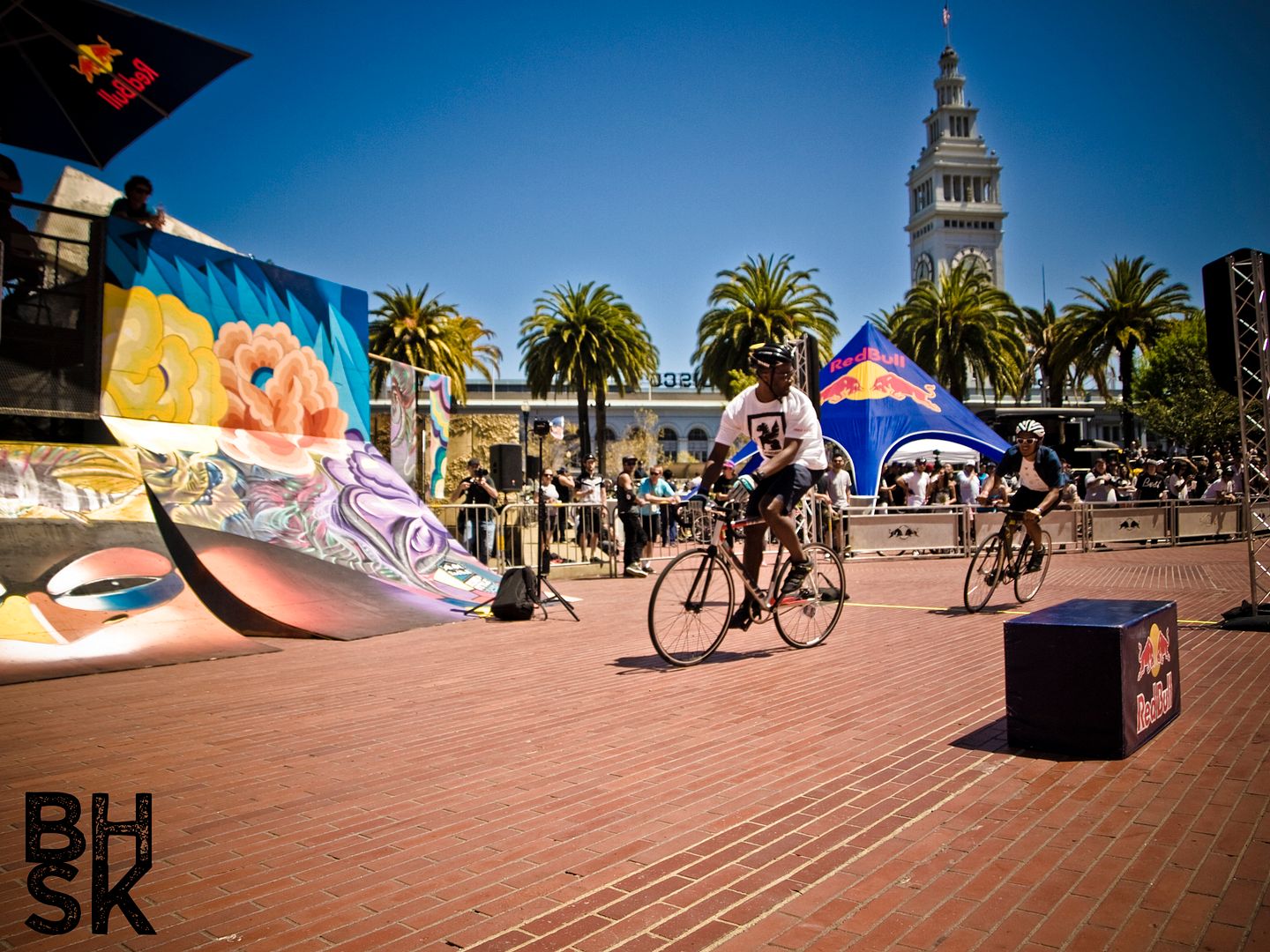 massan checkin' for the win.
willoooooooo!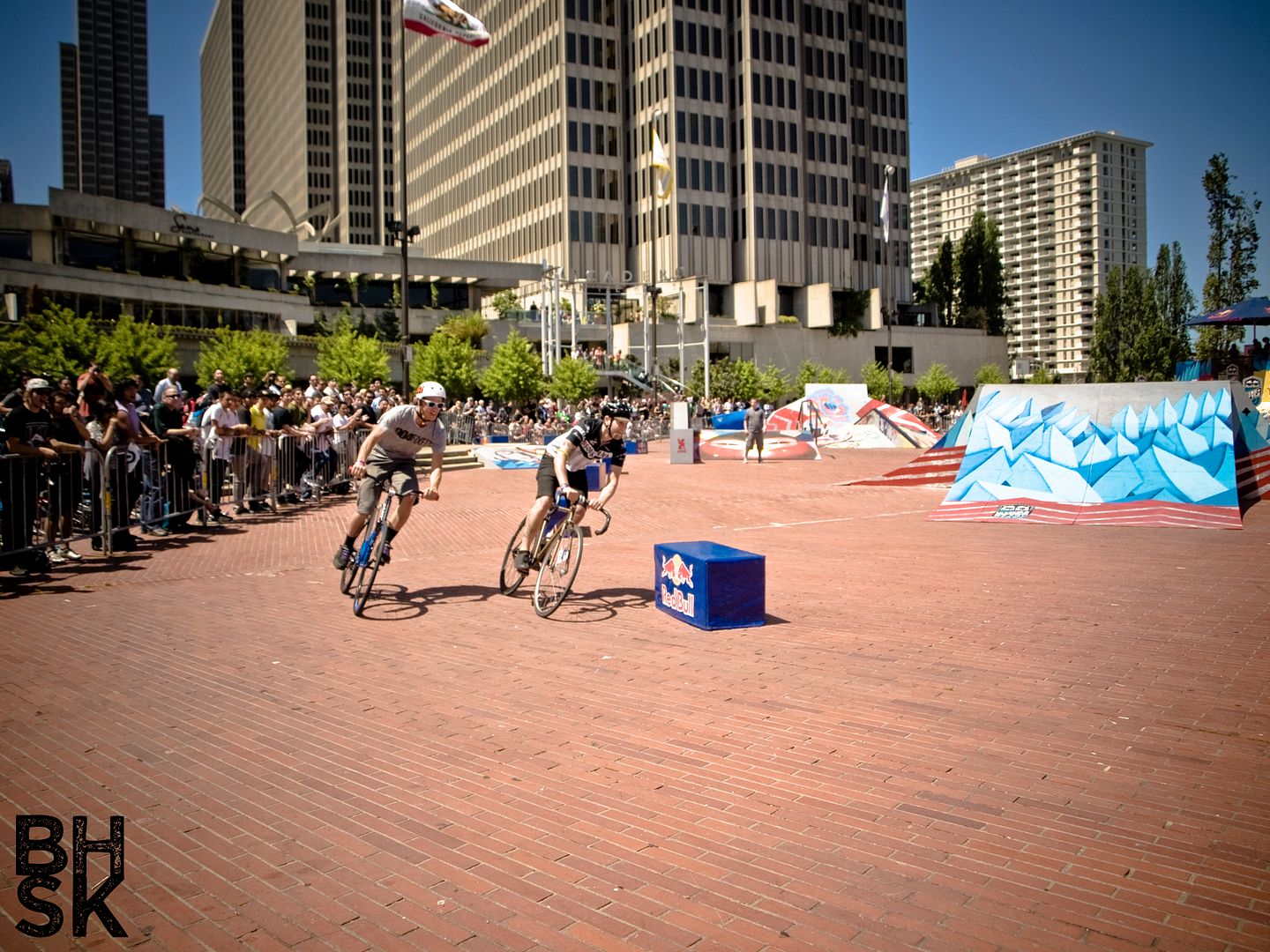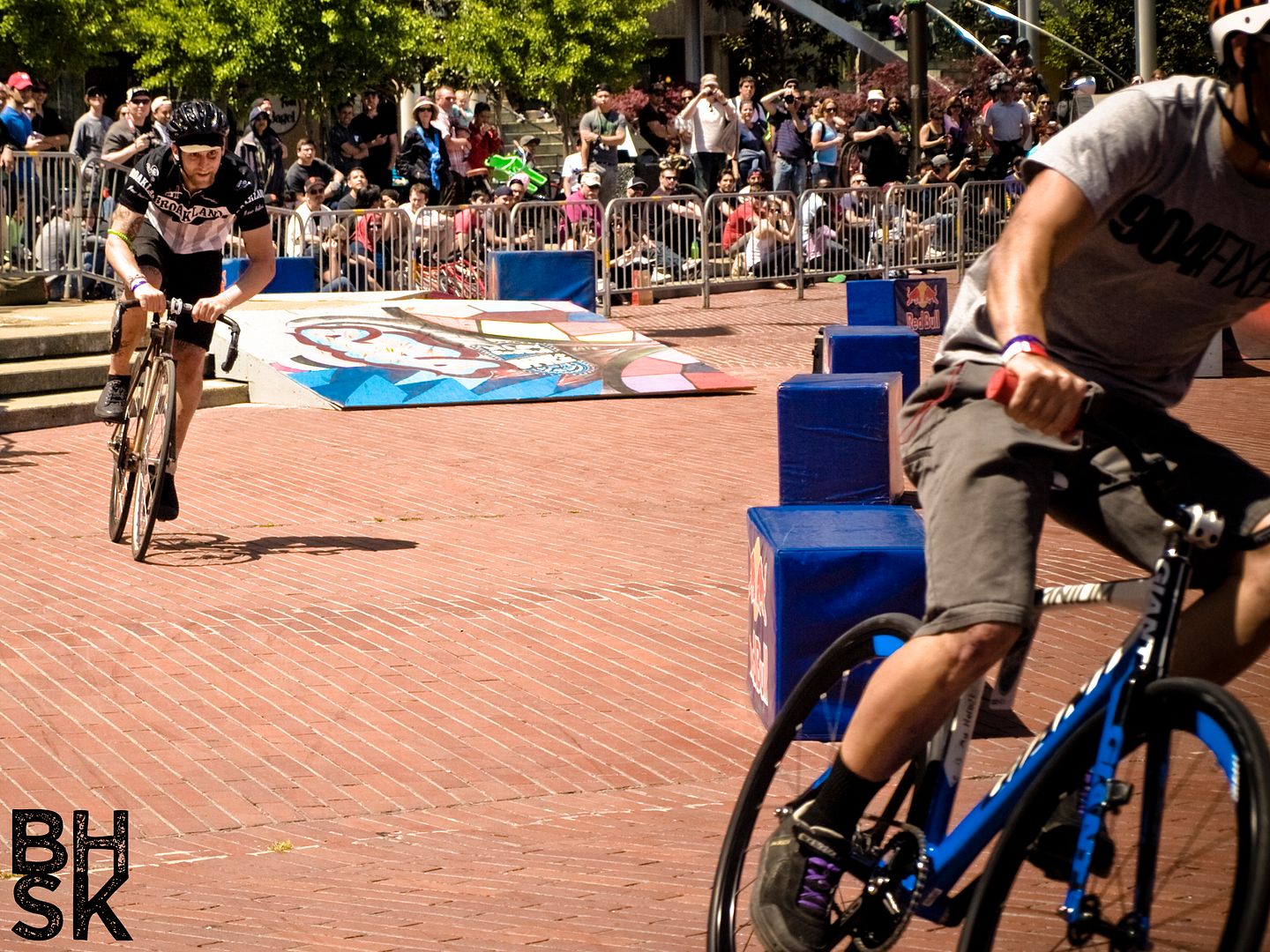 addison vs kell mckenzie. kell was rockin' the broakland and had the best start. kell was playing defense on the gap, so zawala straight up gapped the 3 stair and took the lead mid air.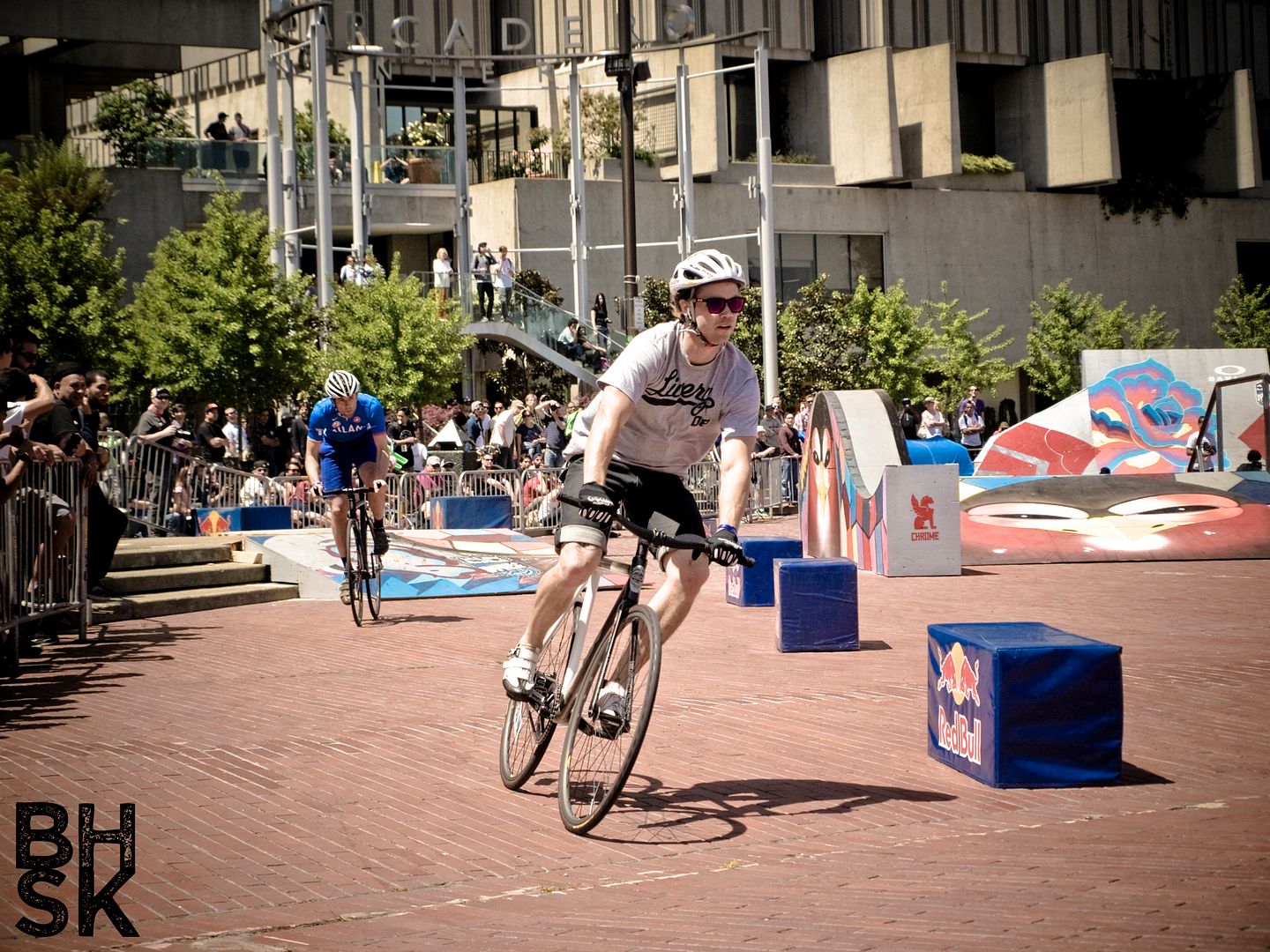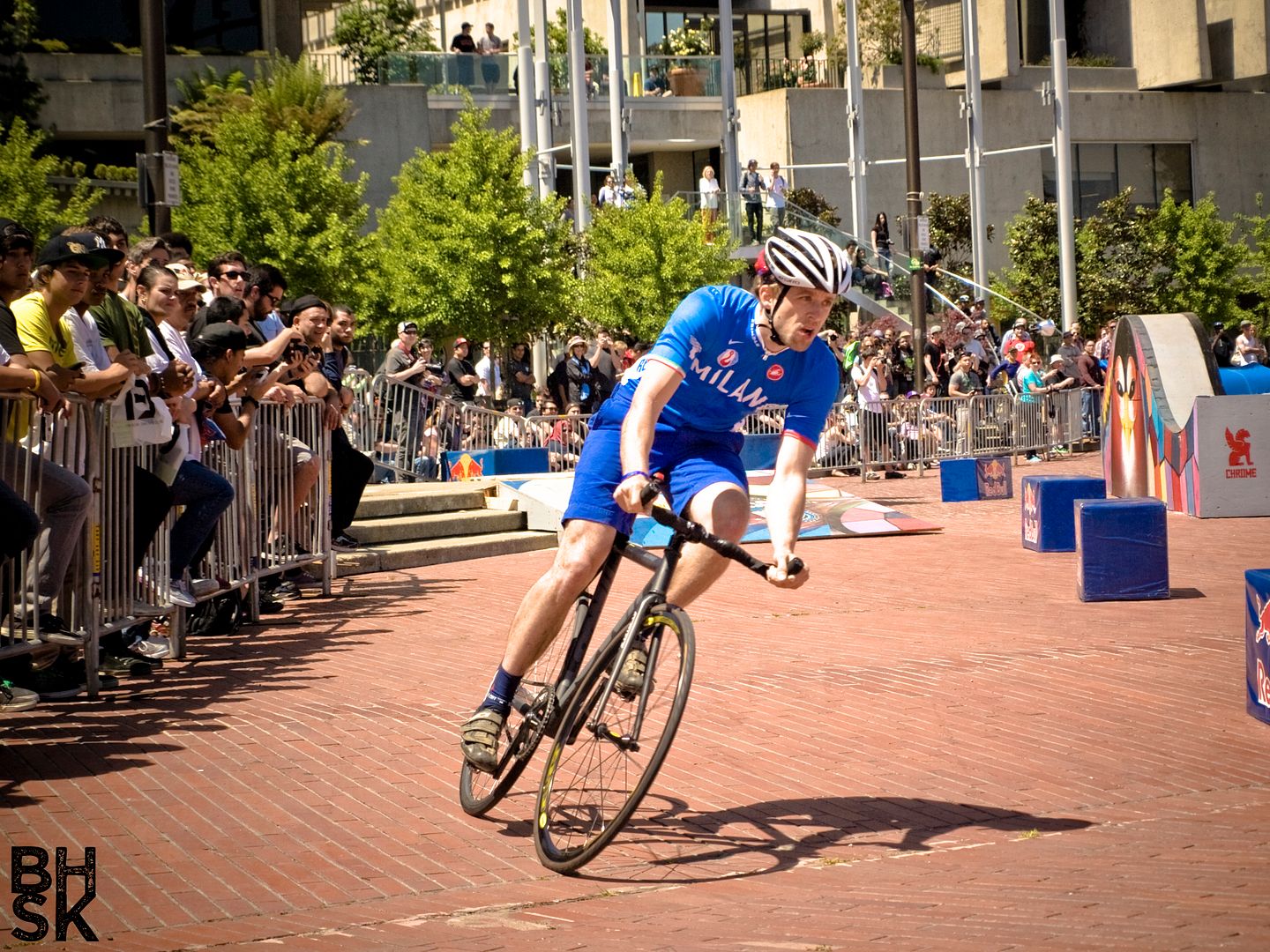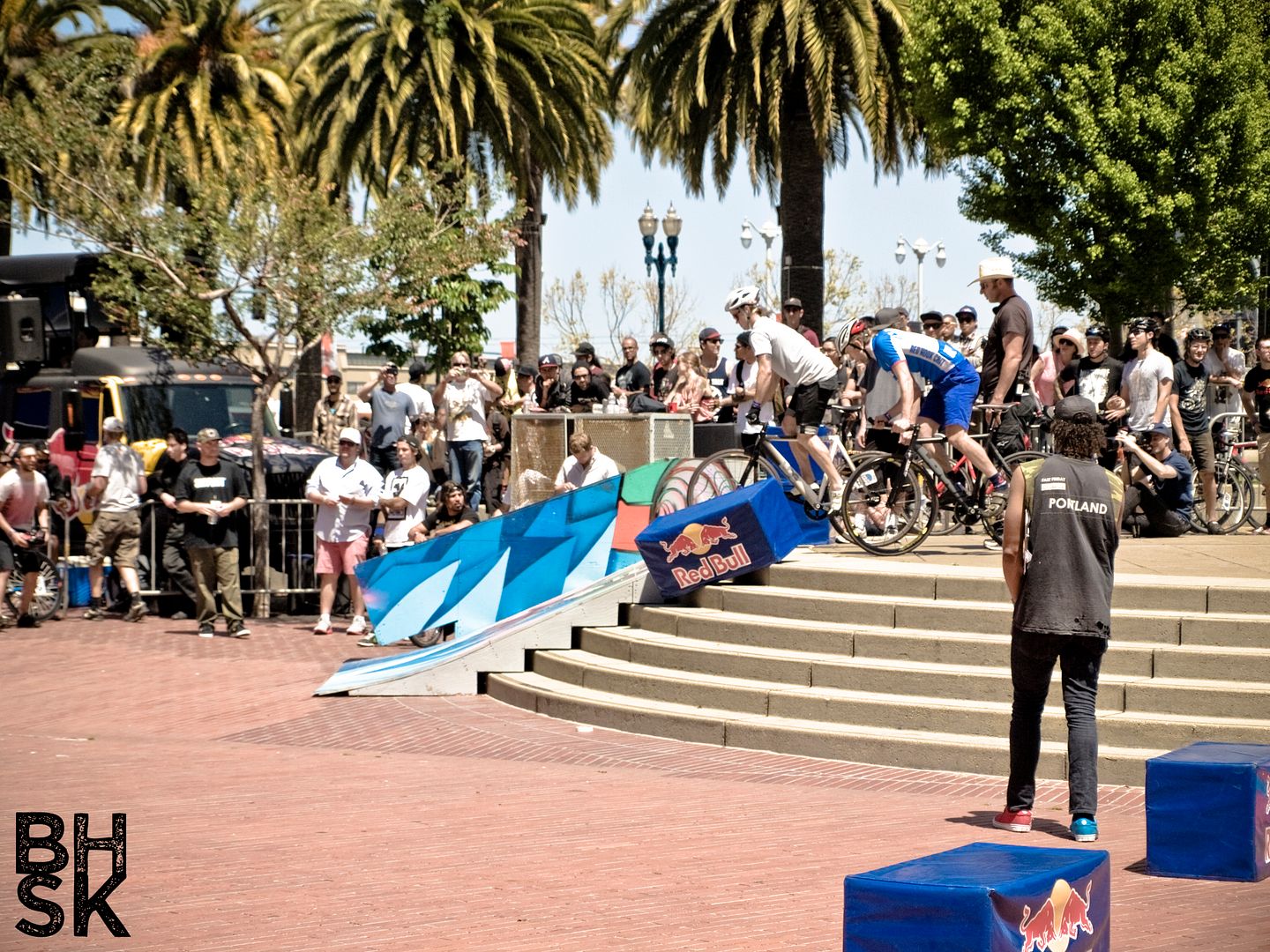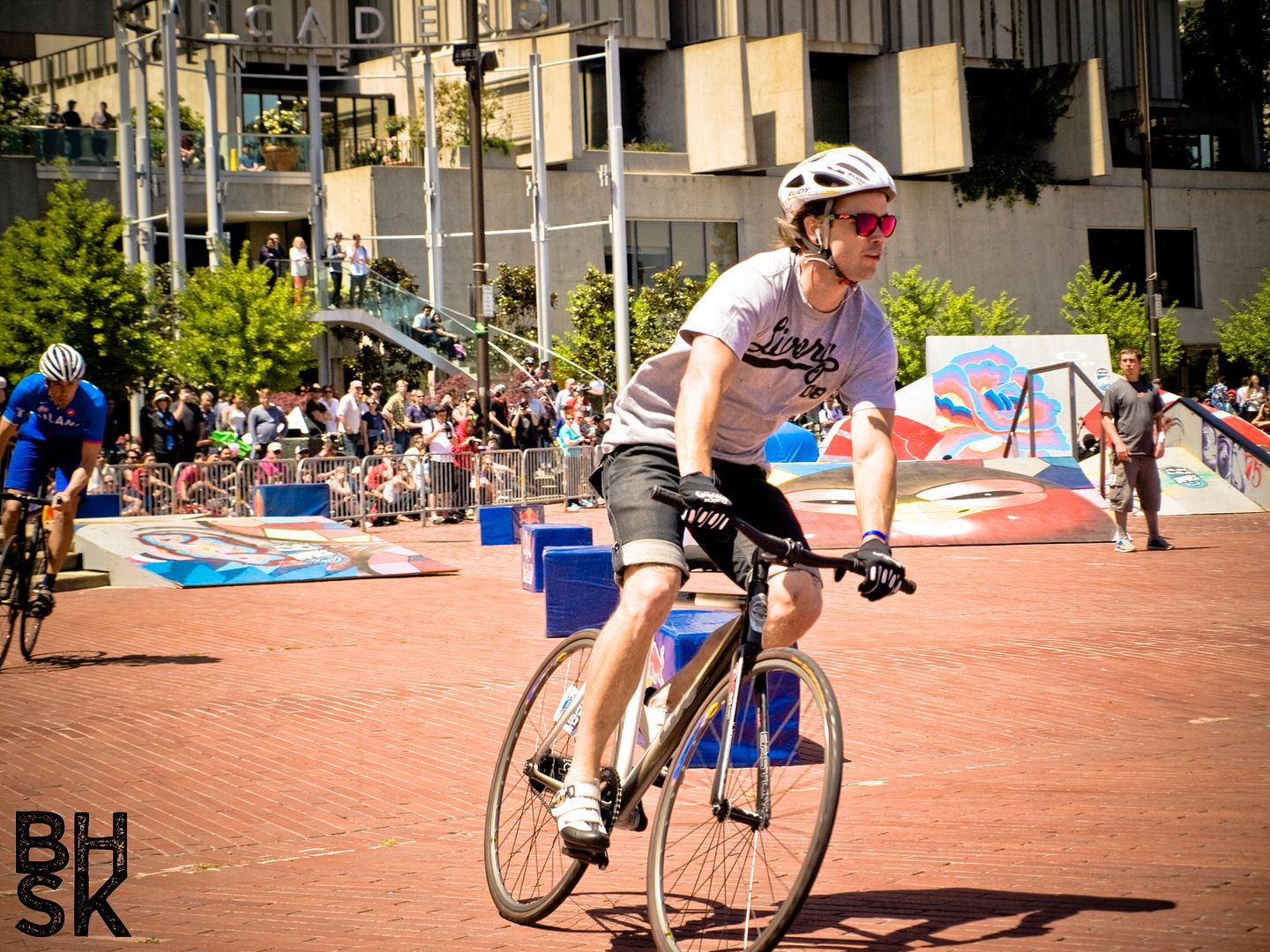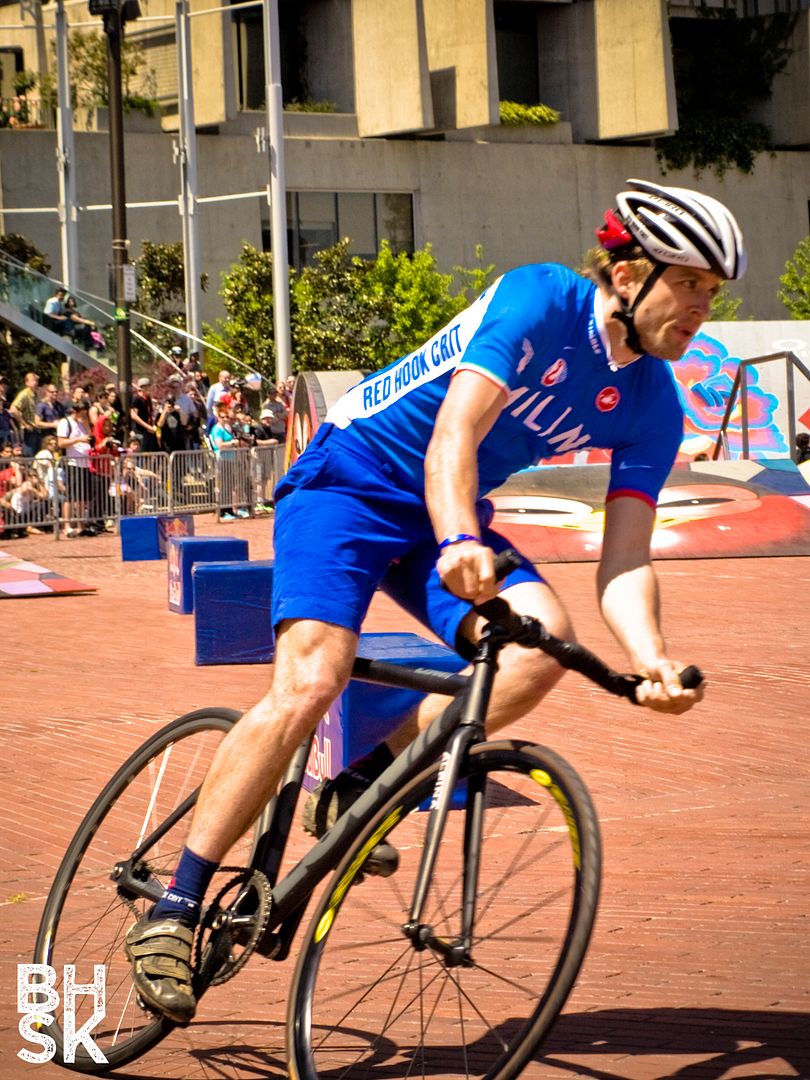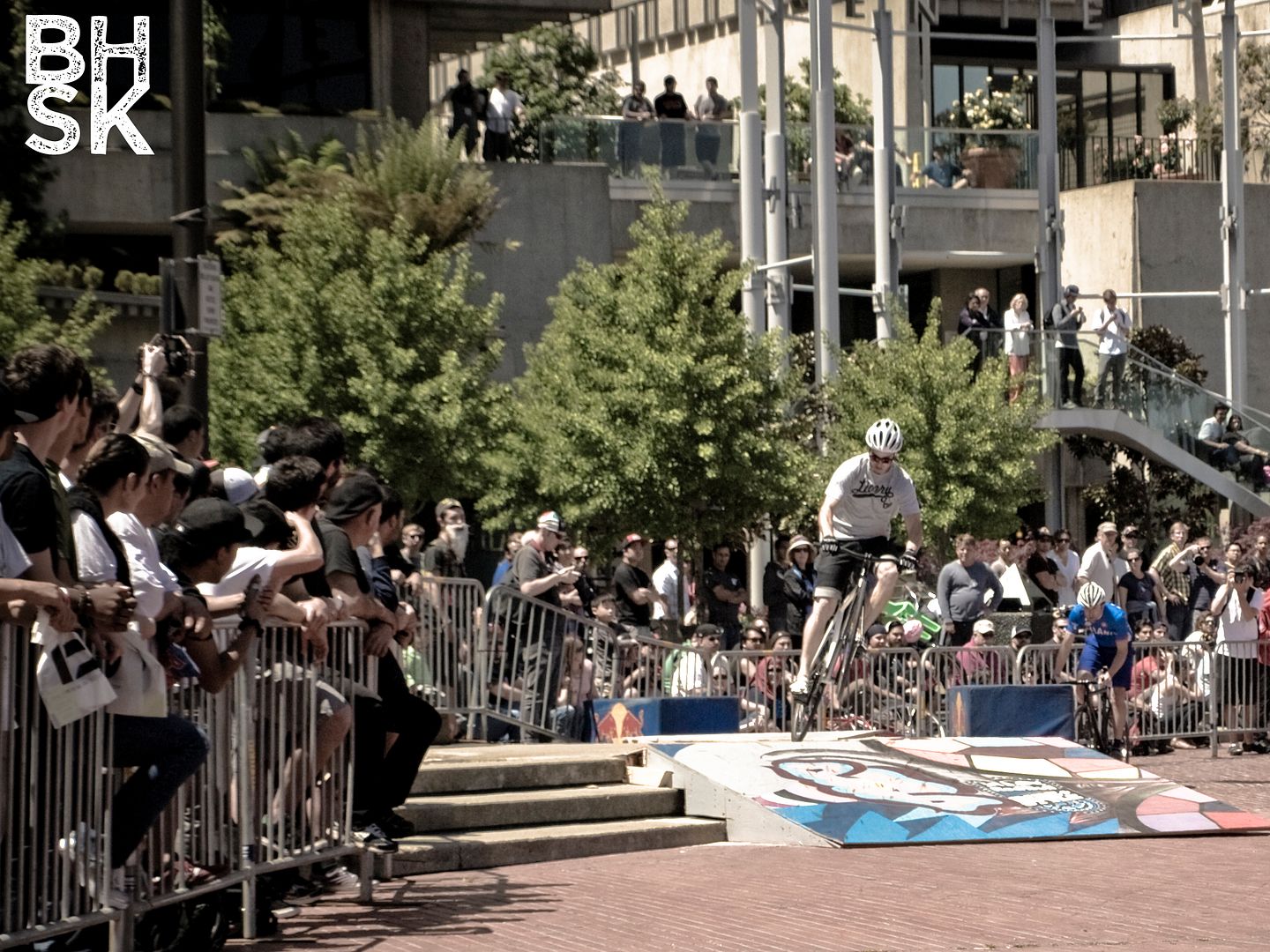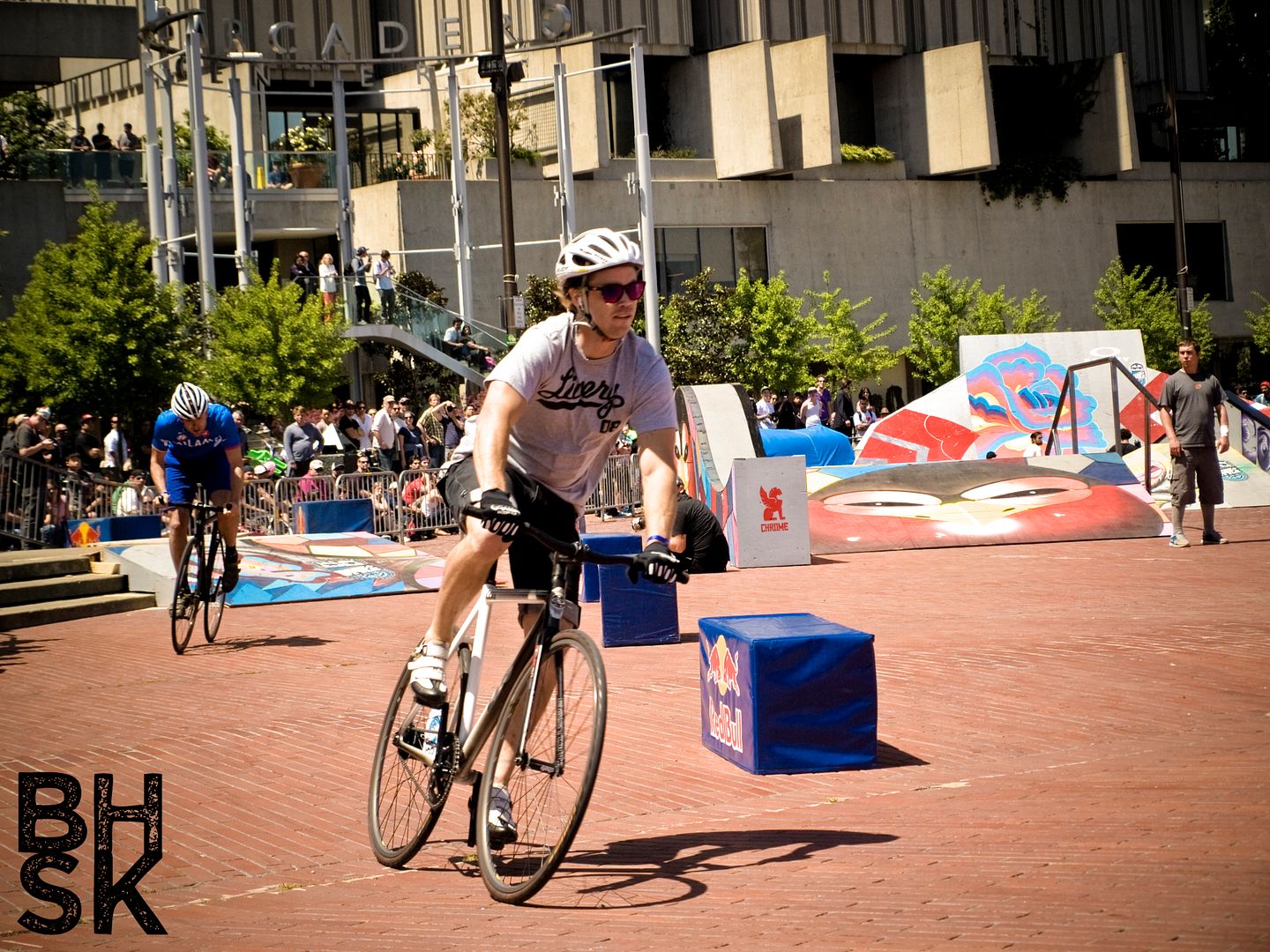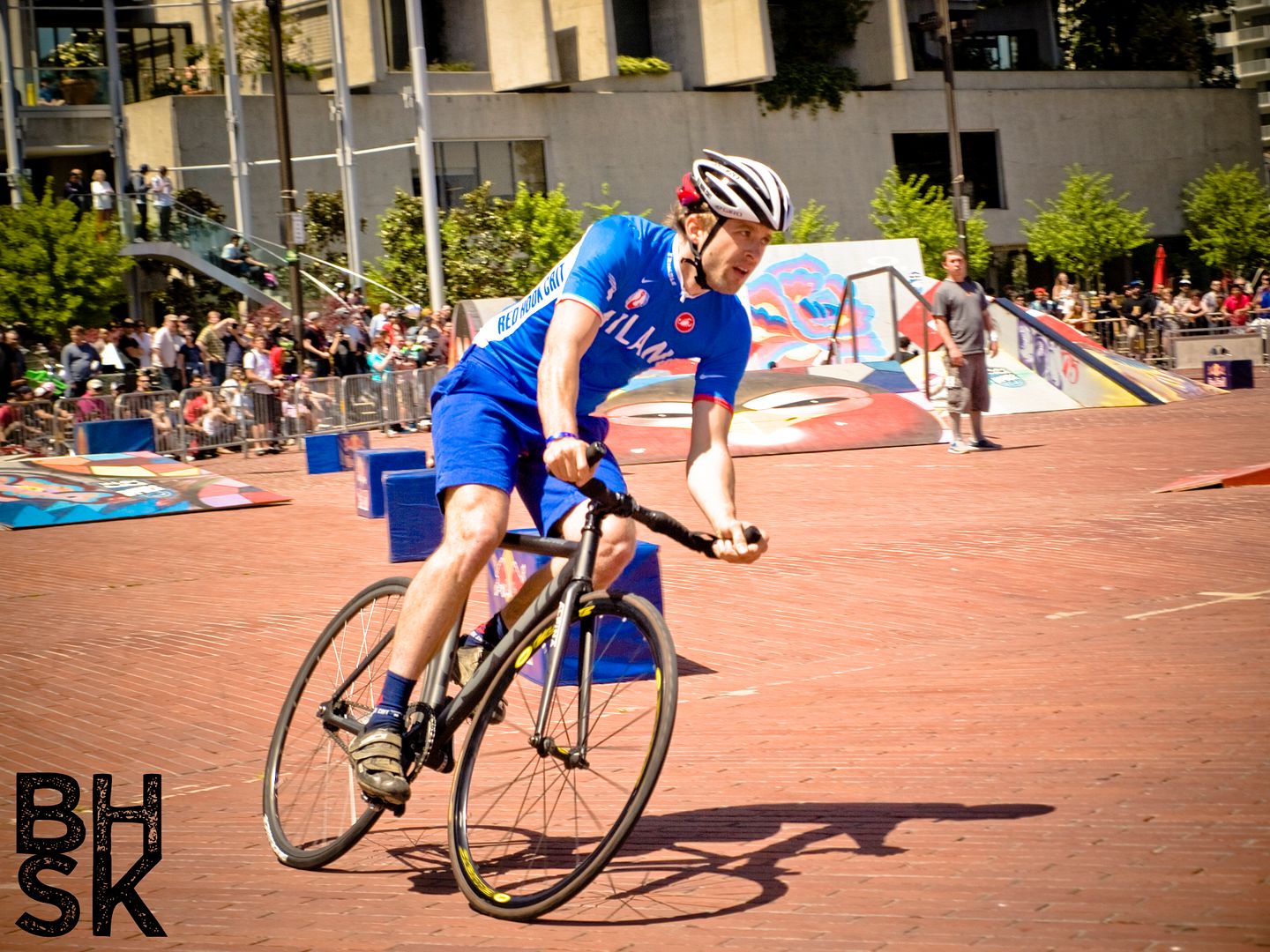 this one was a dogfight. clary and dave went at it. jason had a good lead, bud david closed the gap towards the end. it was insane!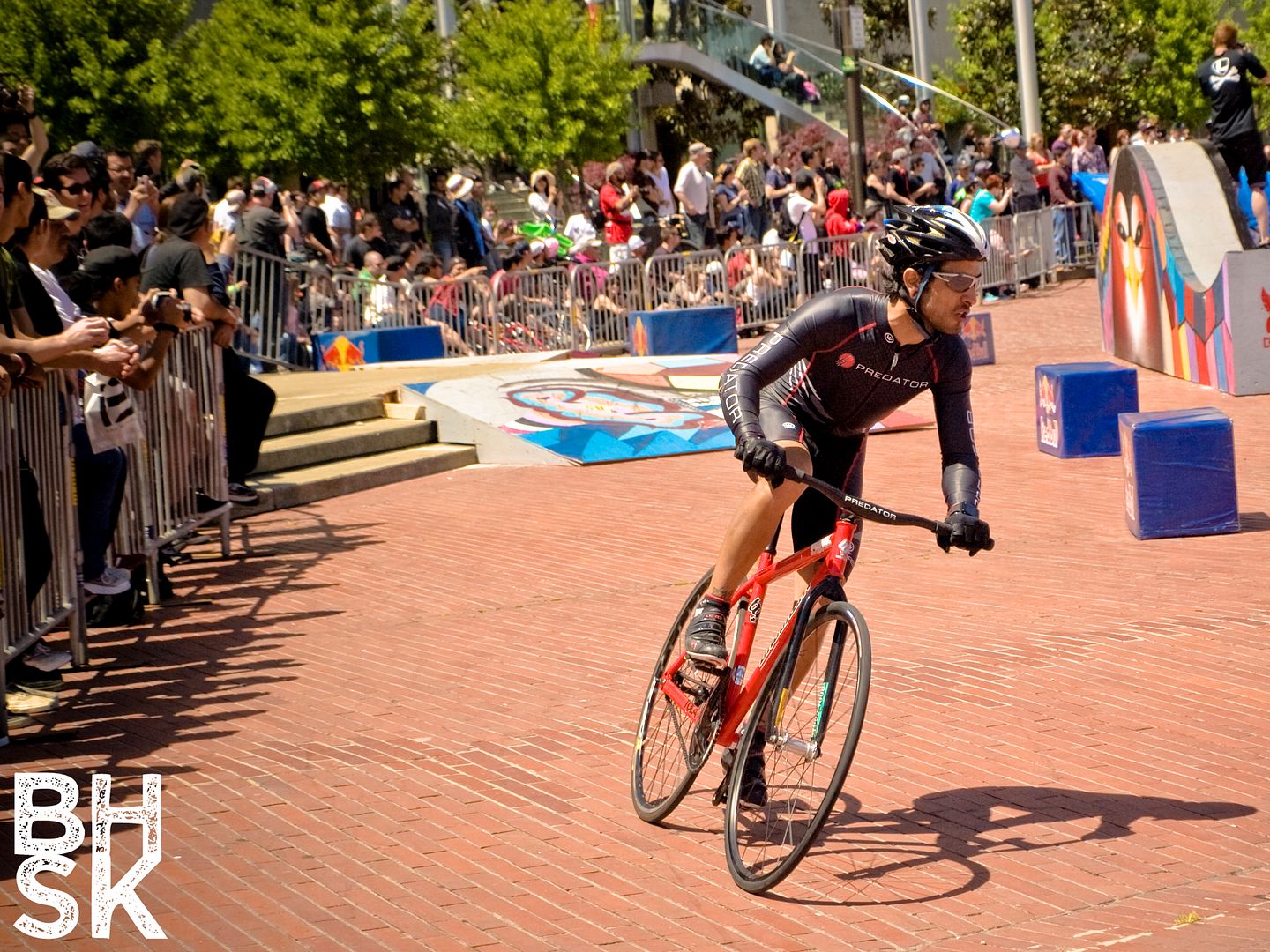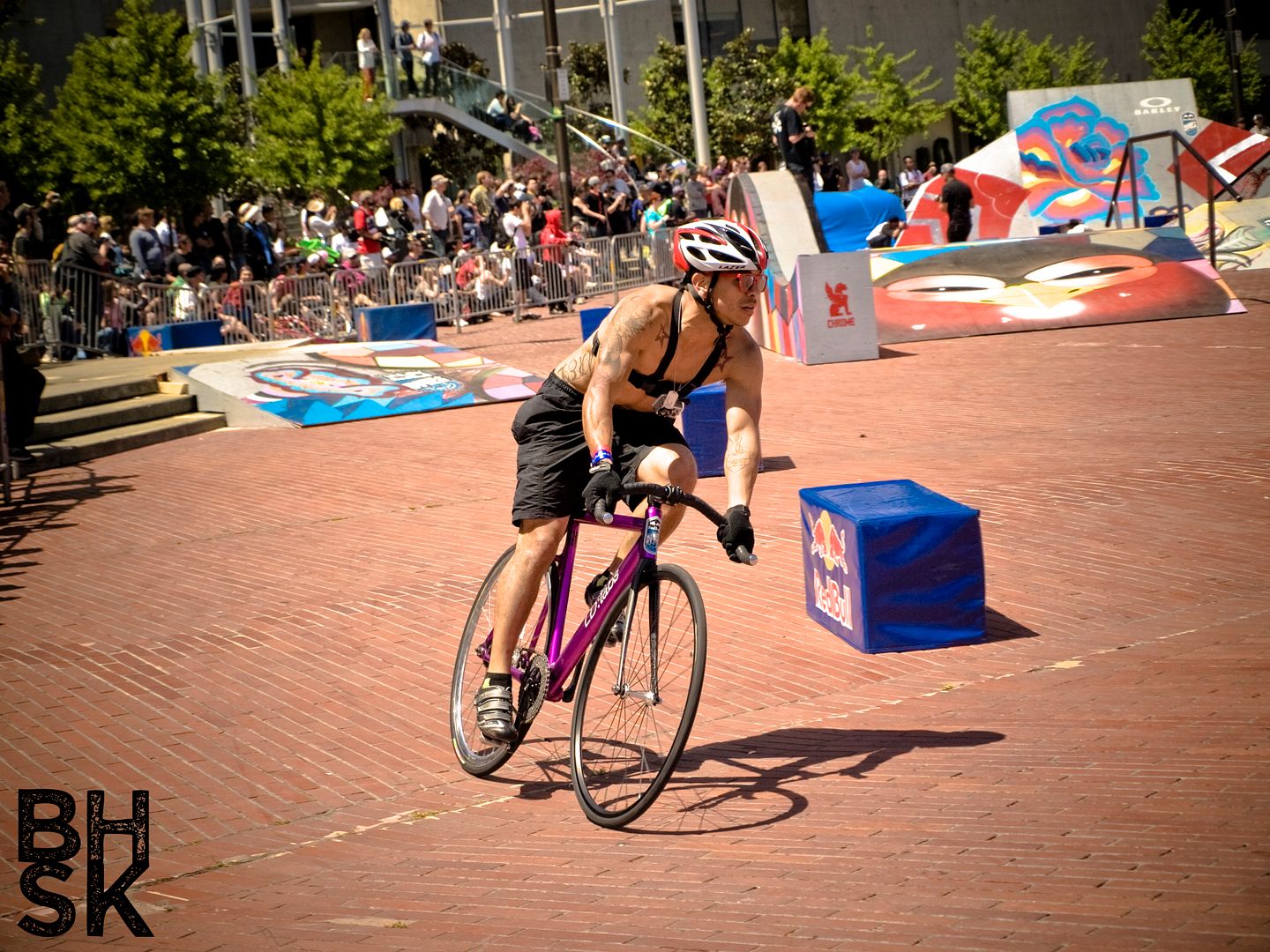 edgar "willo" vs montenegro. the ultimate suits vs skins. i think it was in this run, edgar slipped out on a corner. dude was so fast all day!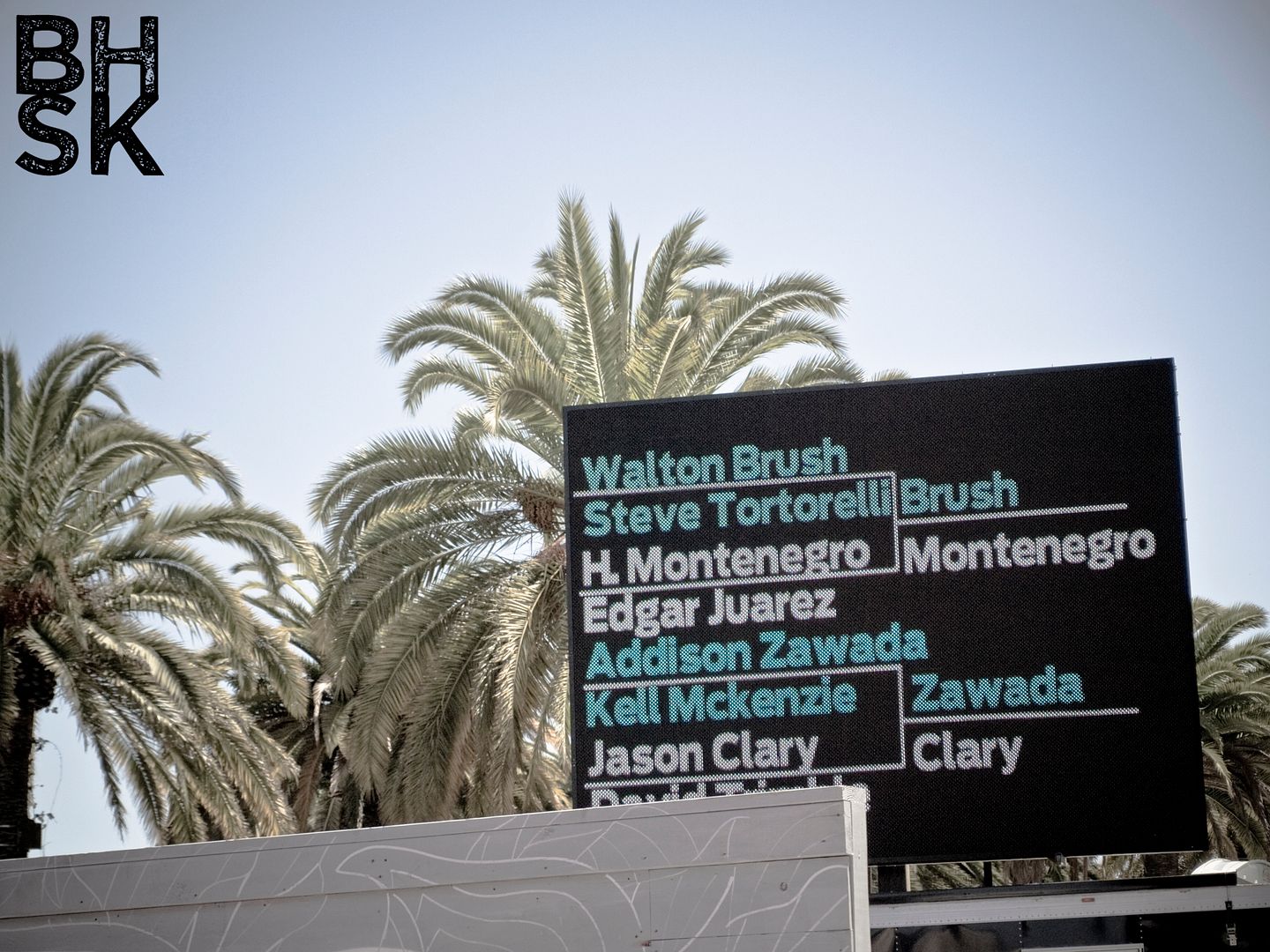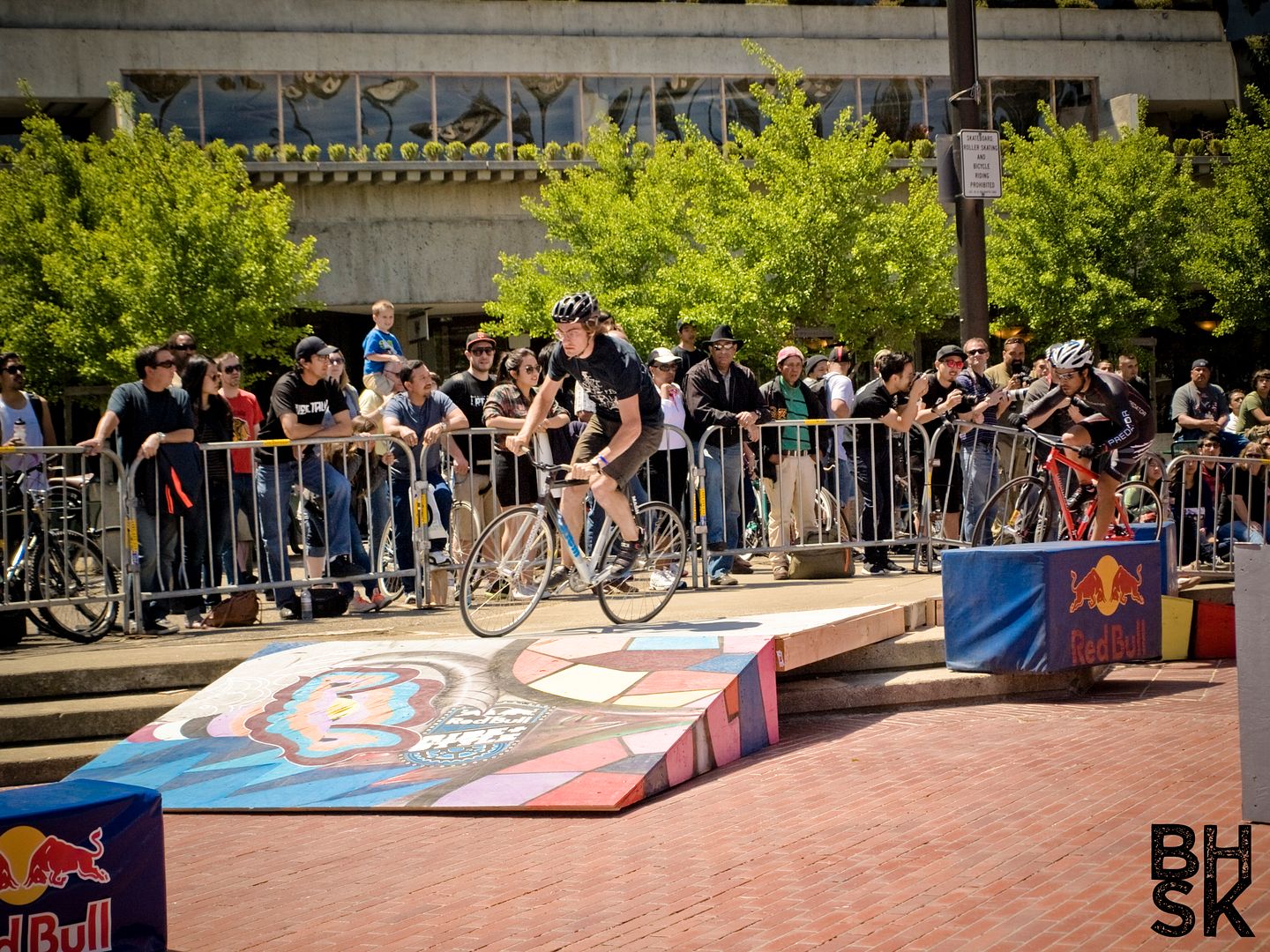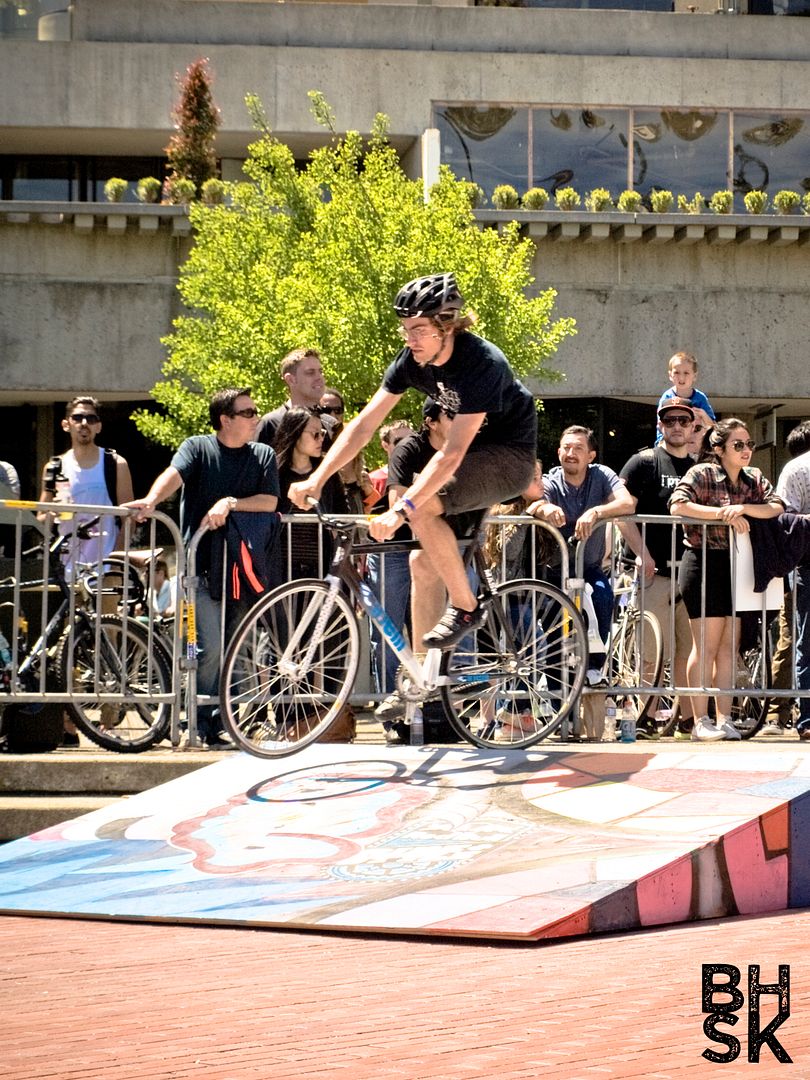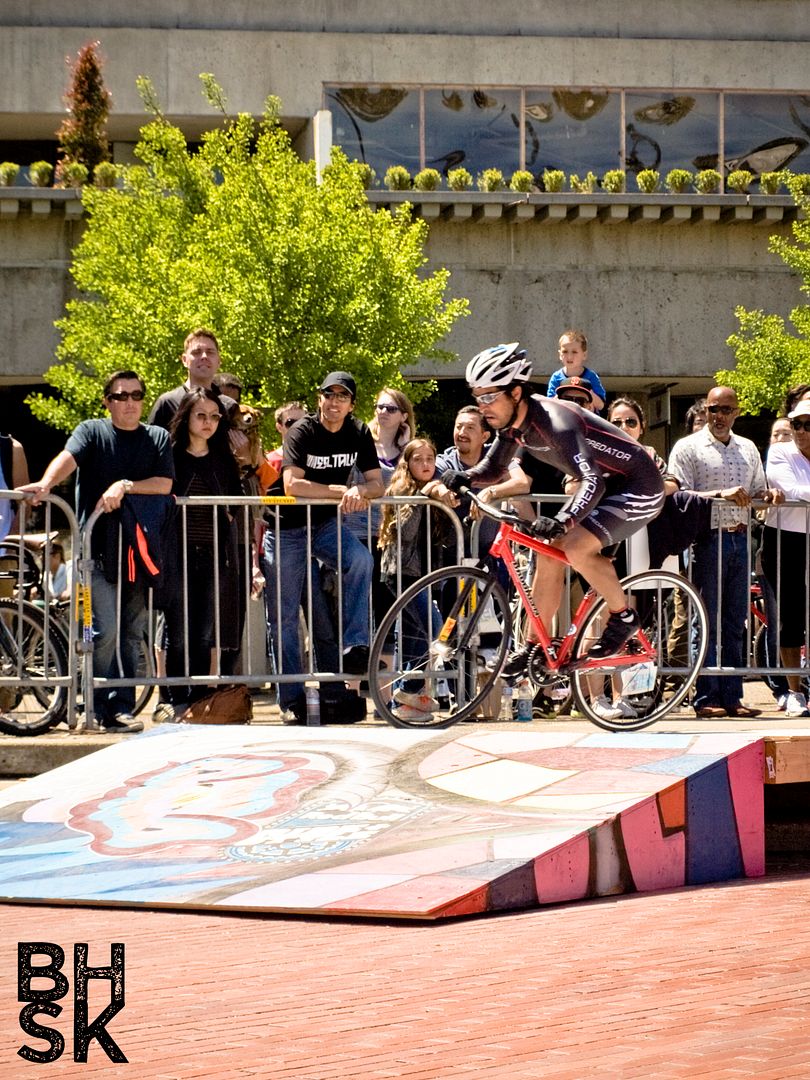 walton and hernan going at it. speed suuuuit.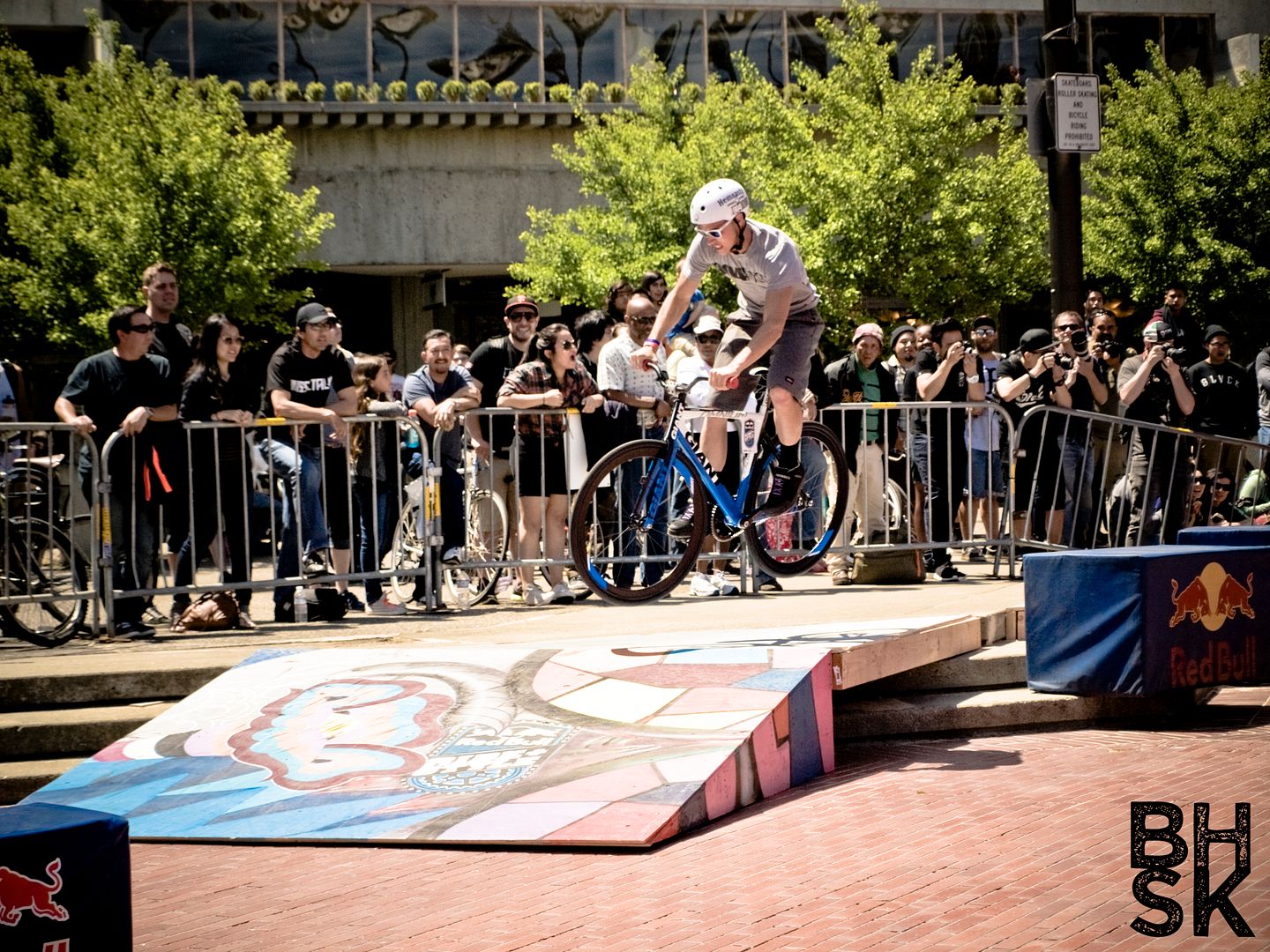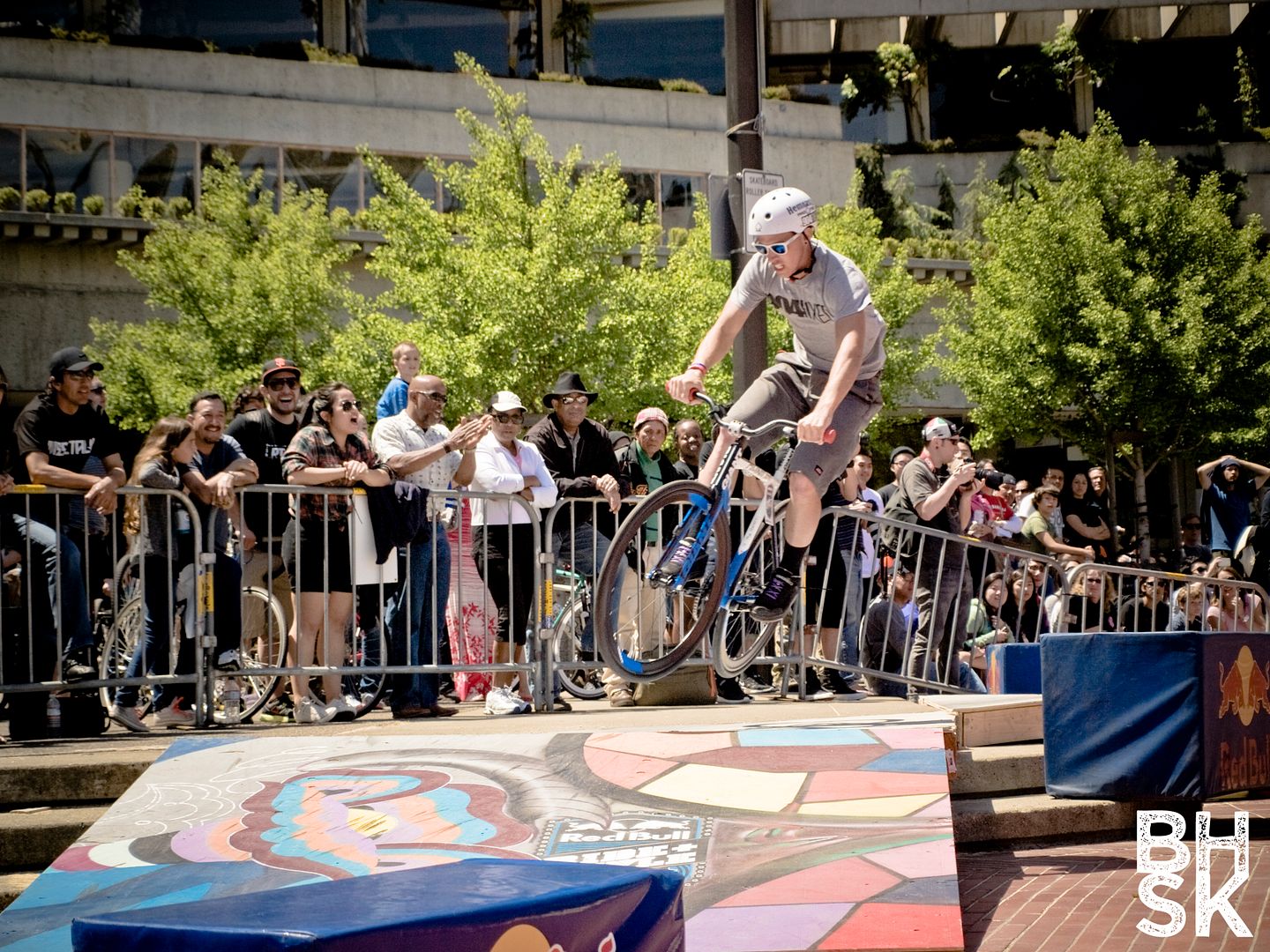 this had to be the best race out of all of them. both jason and addison have been hitting this gap full speed getting air- which was essentially what you had to do in order to pass. there's nothing like seeing a really expensive track setup being flung in the air at full speed...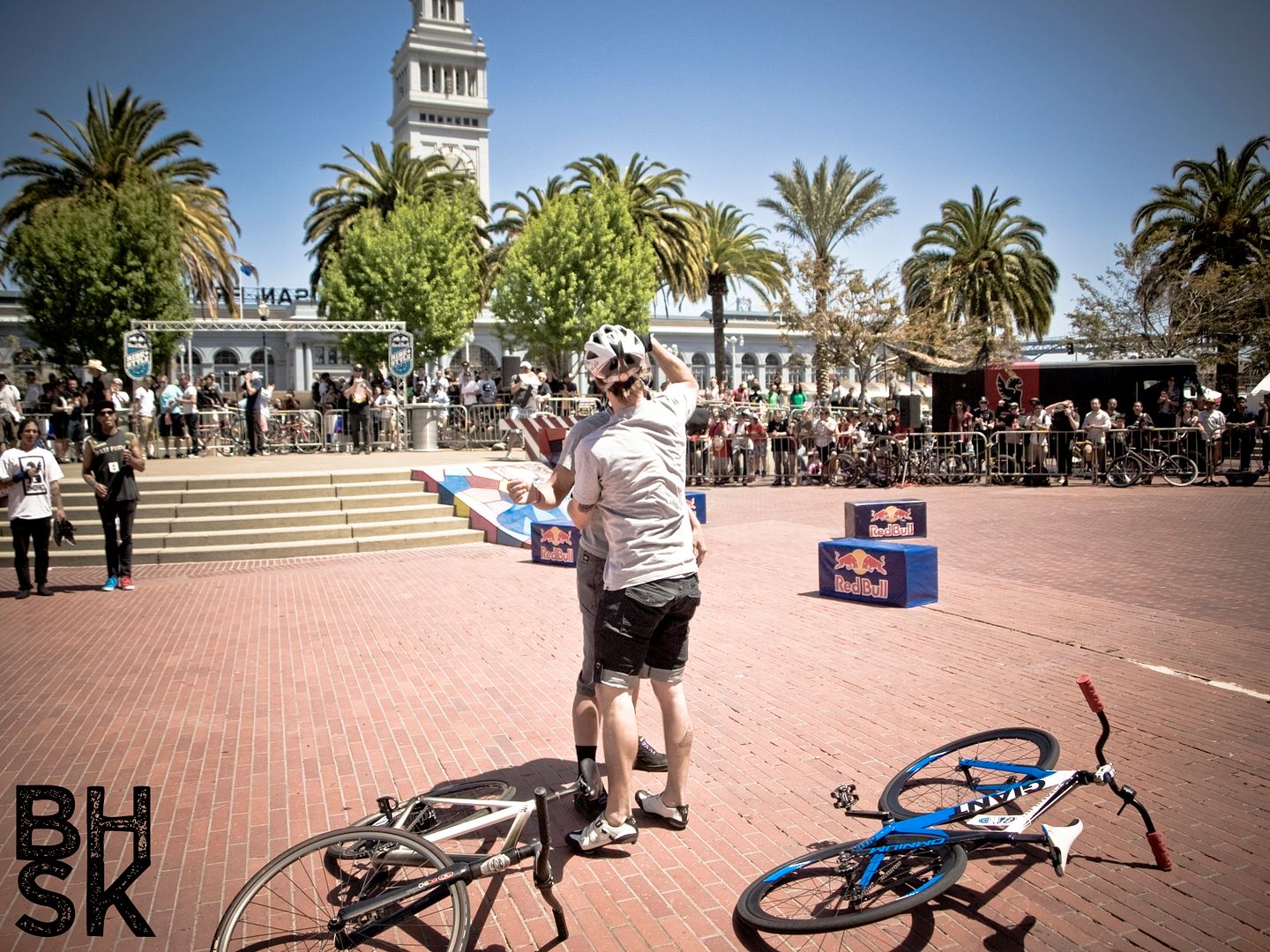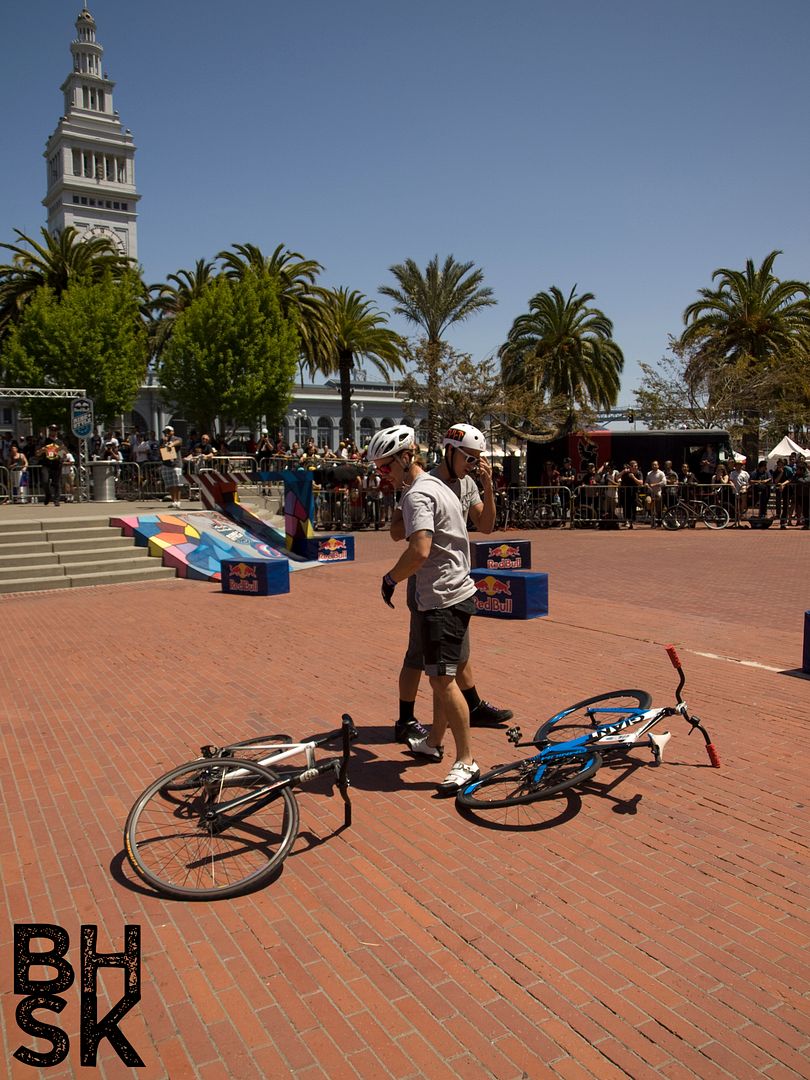 gracious in defeat, jason backed addison in terms of support. little did they know, this was essentially the passing of the torch from jason to addison!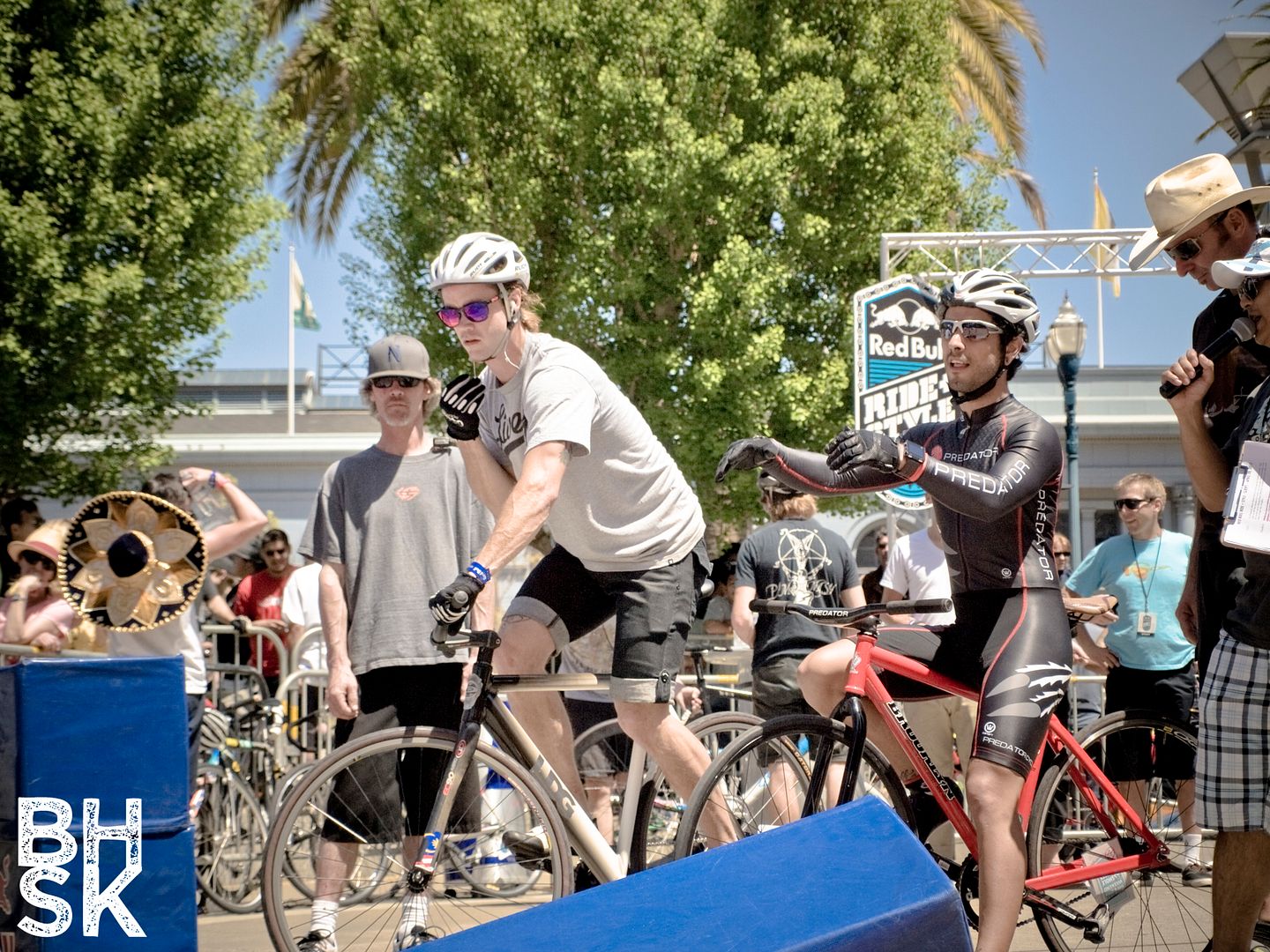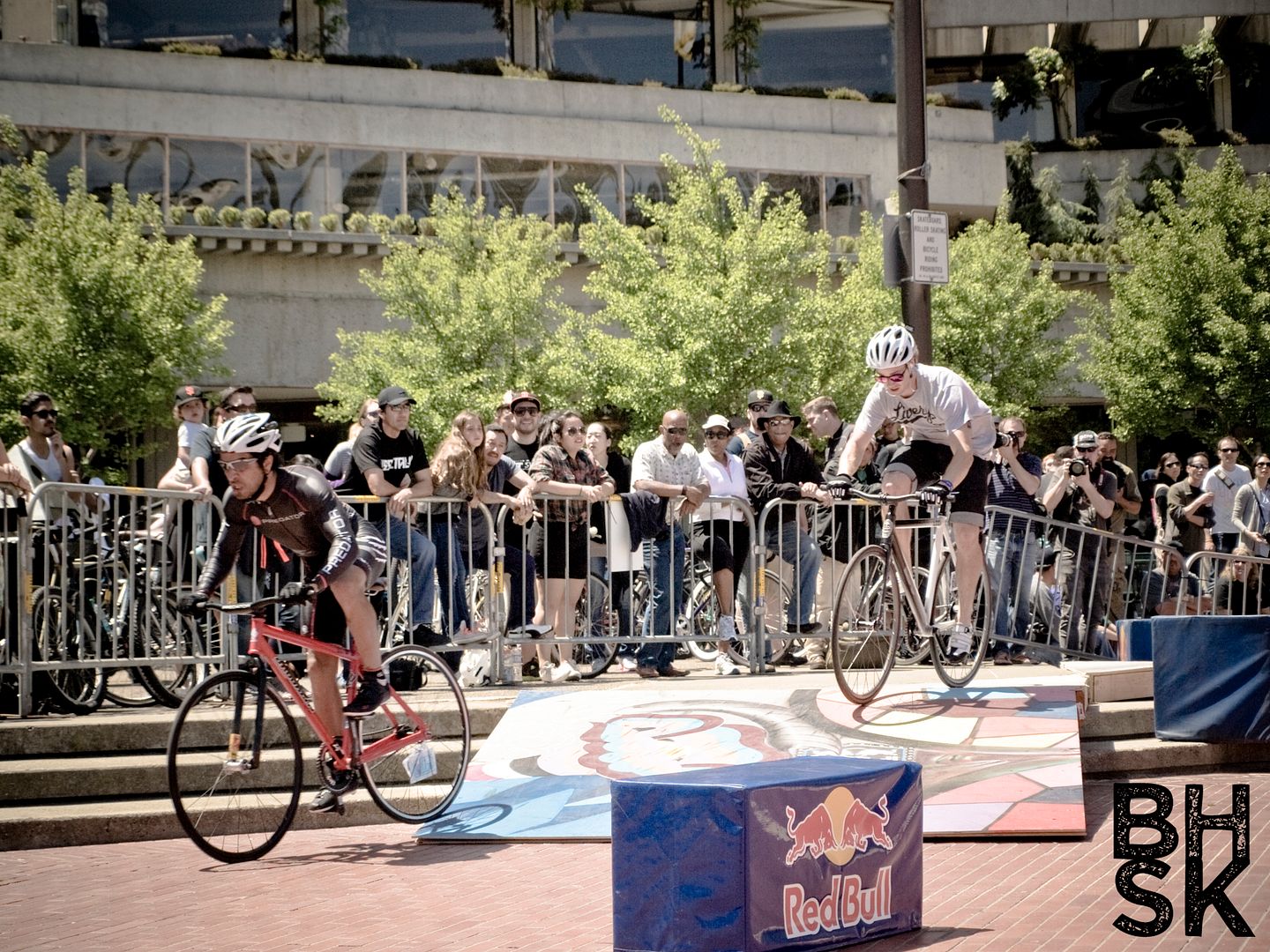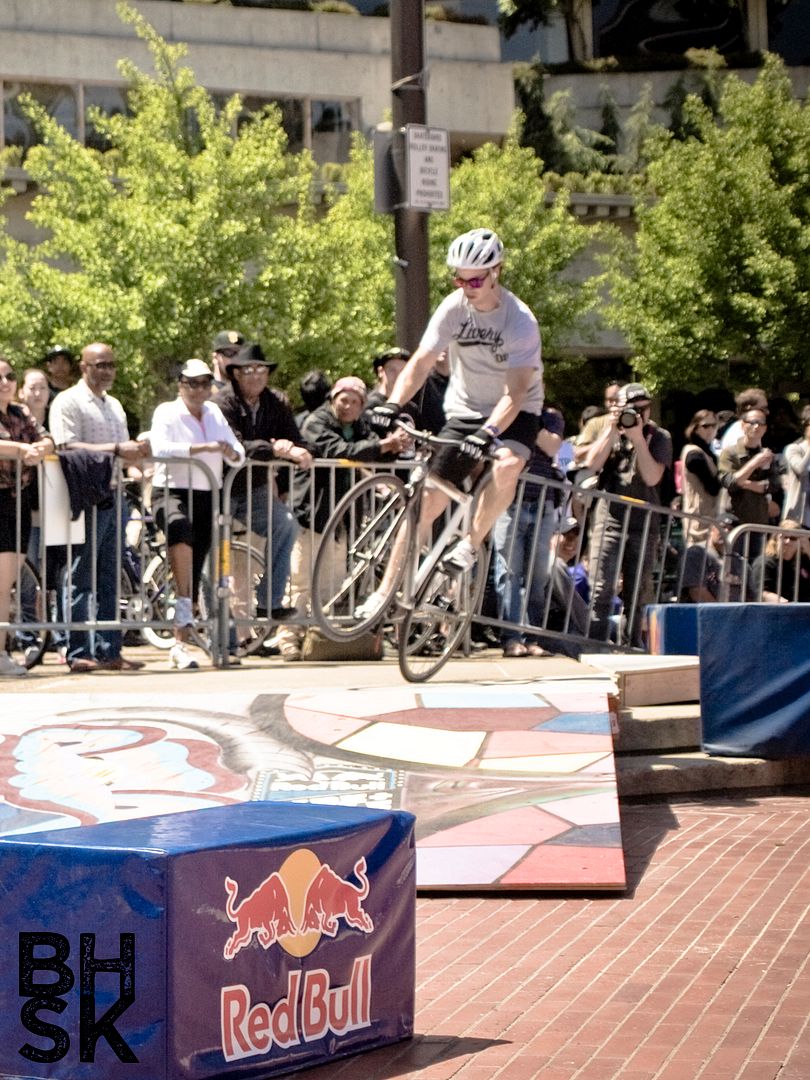 the battle for third place was between clary and montenegro. these guys have 2 vastly different styles of riding but similar cockpit setups so it was interesting to see how things panned out.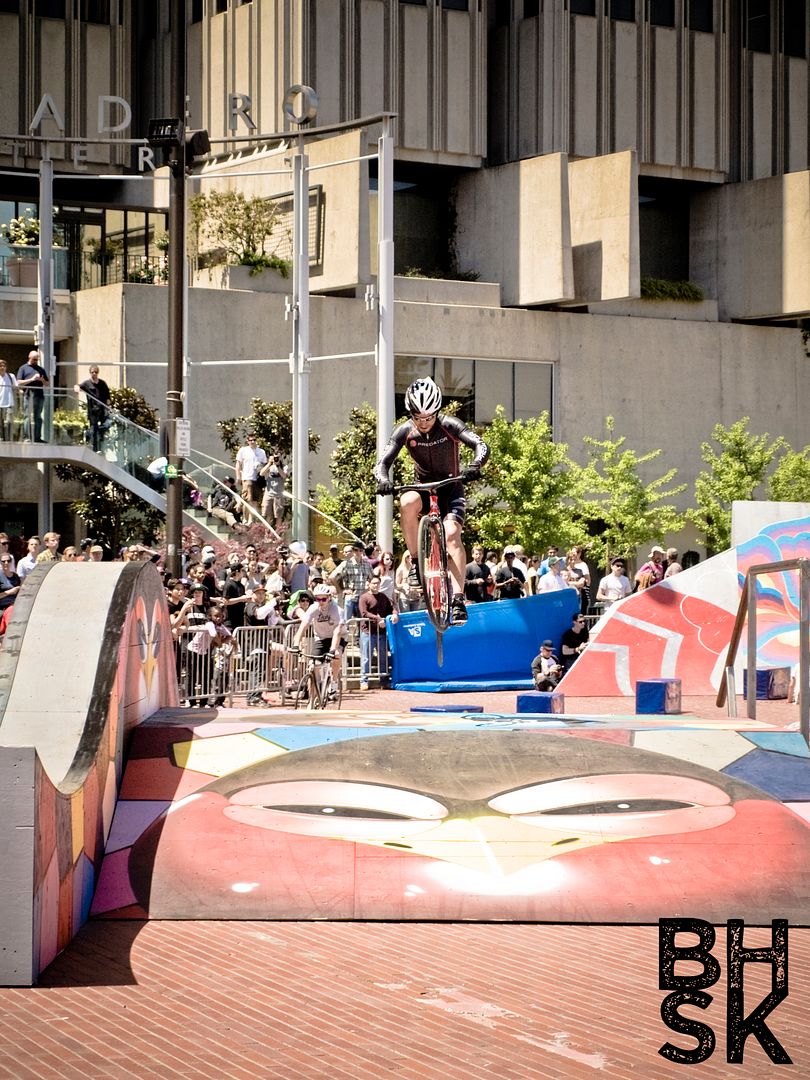 third place went to hernan montenegro who took his win with some air on the FGFS ramps. speed suit and all!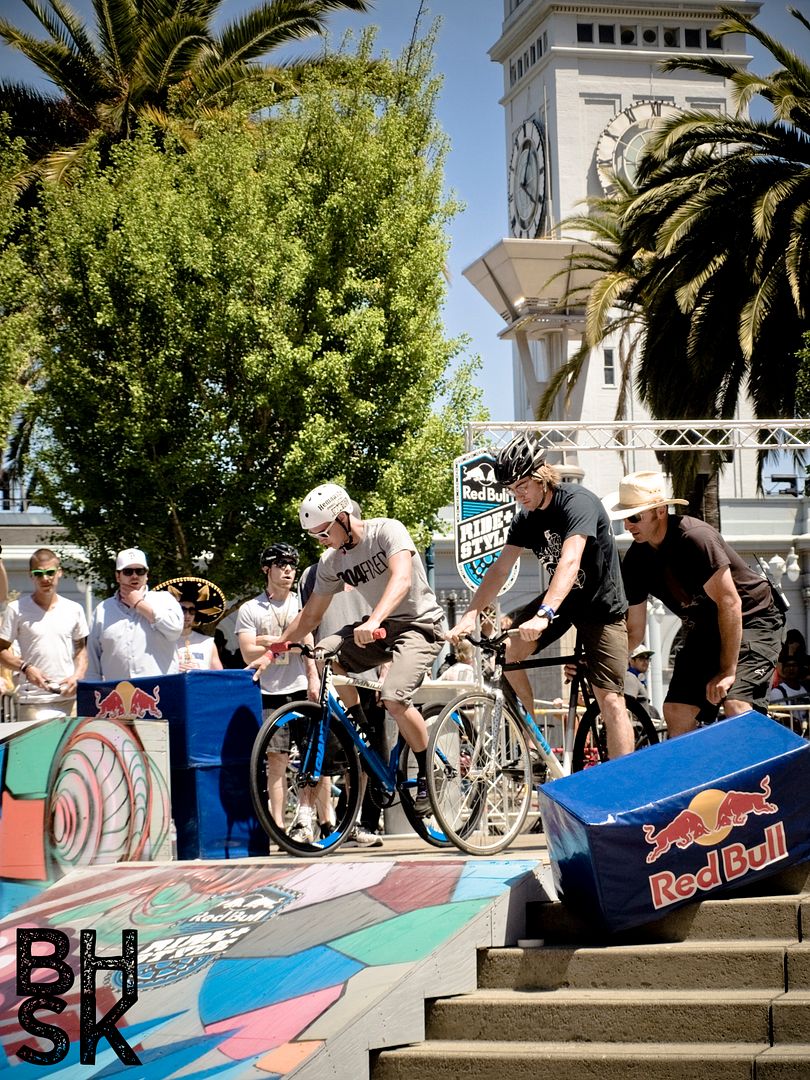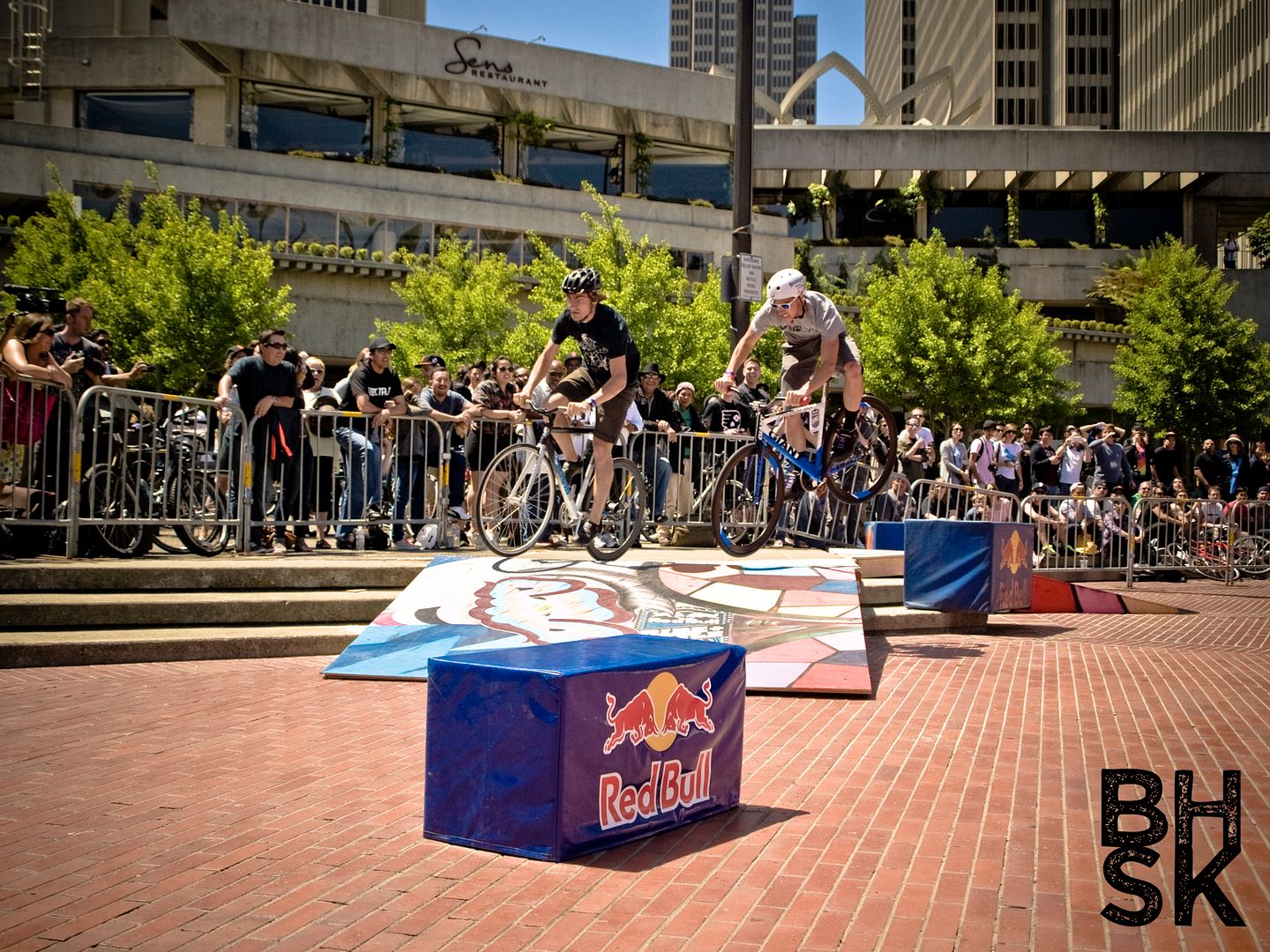 for the last round, mashsf's walton brush went toe to tow with addison zawala. walton had the upper hand off the start, but addison's not afraid to hit that gap at full speed...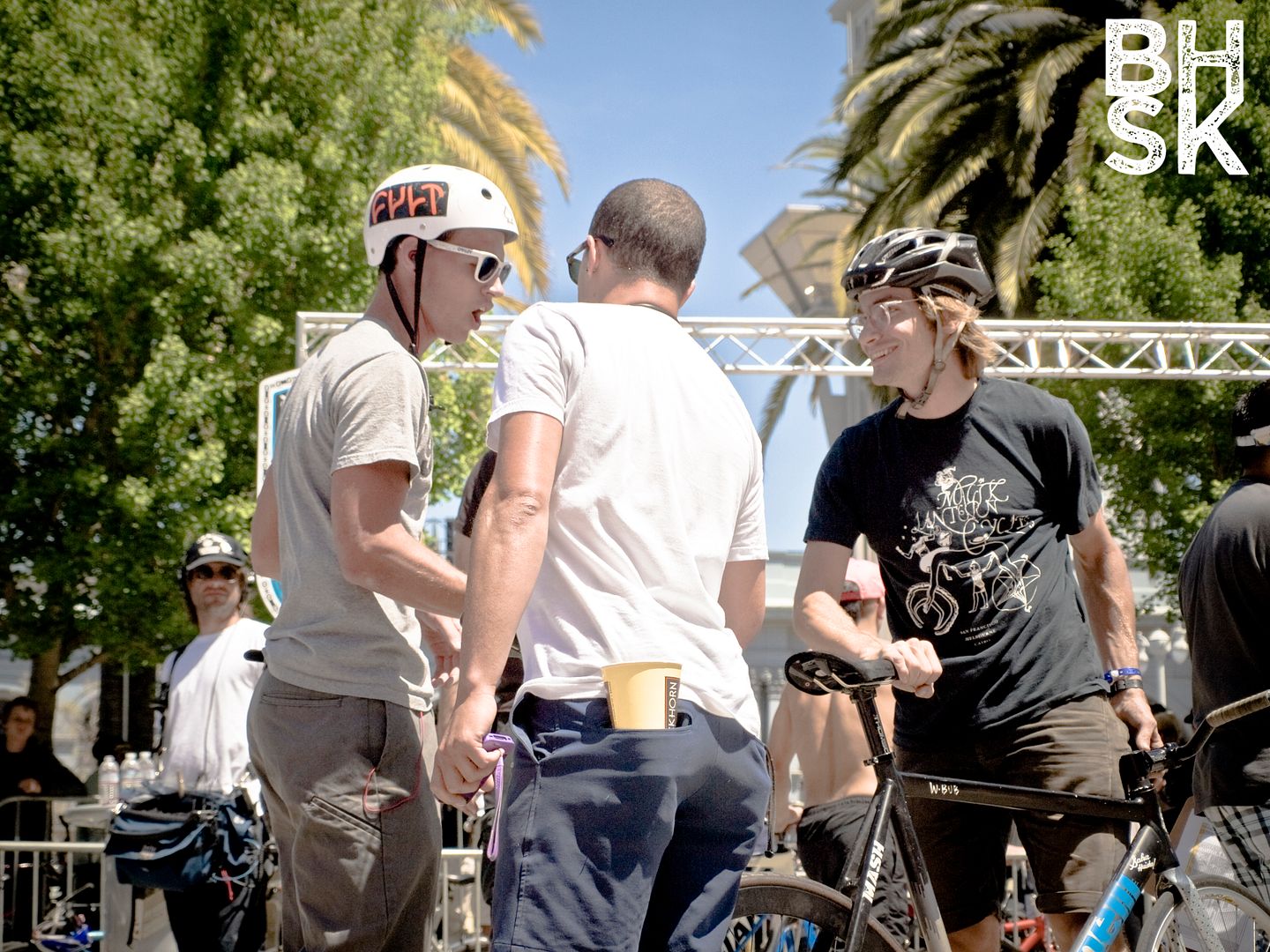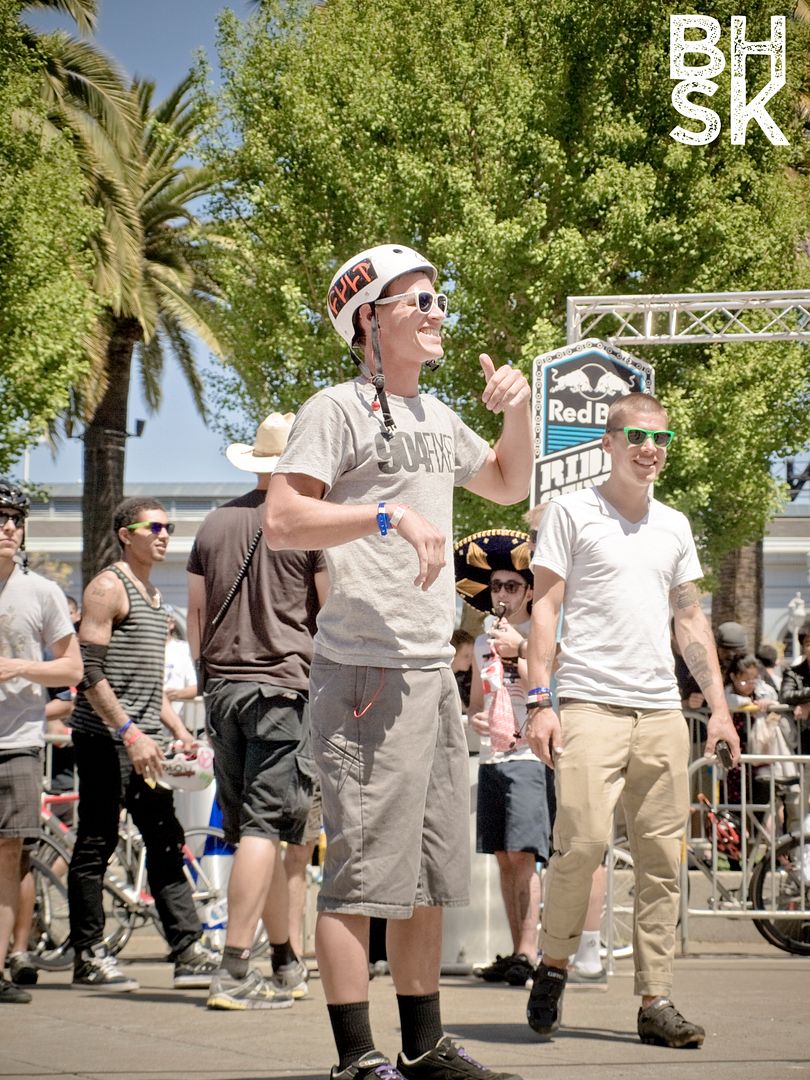 and we have a winner! addison zawala has alot of redbull minidrome wins under his belt already, and this win furthers his legend.