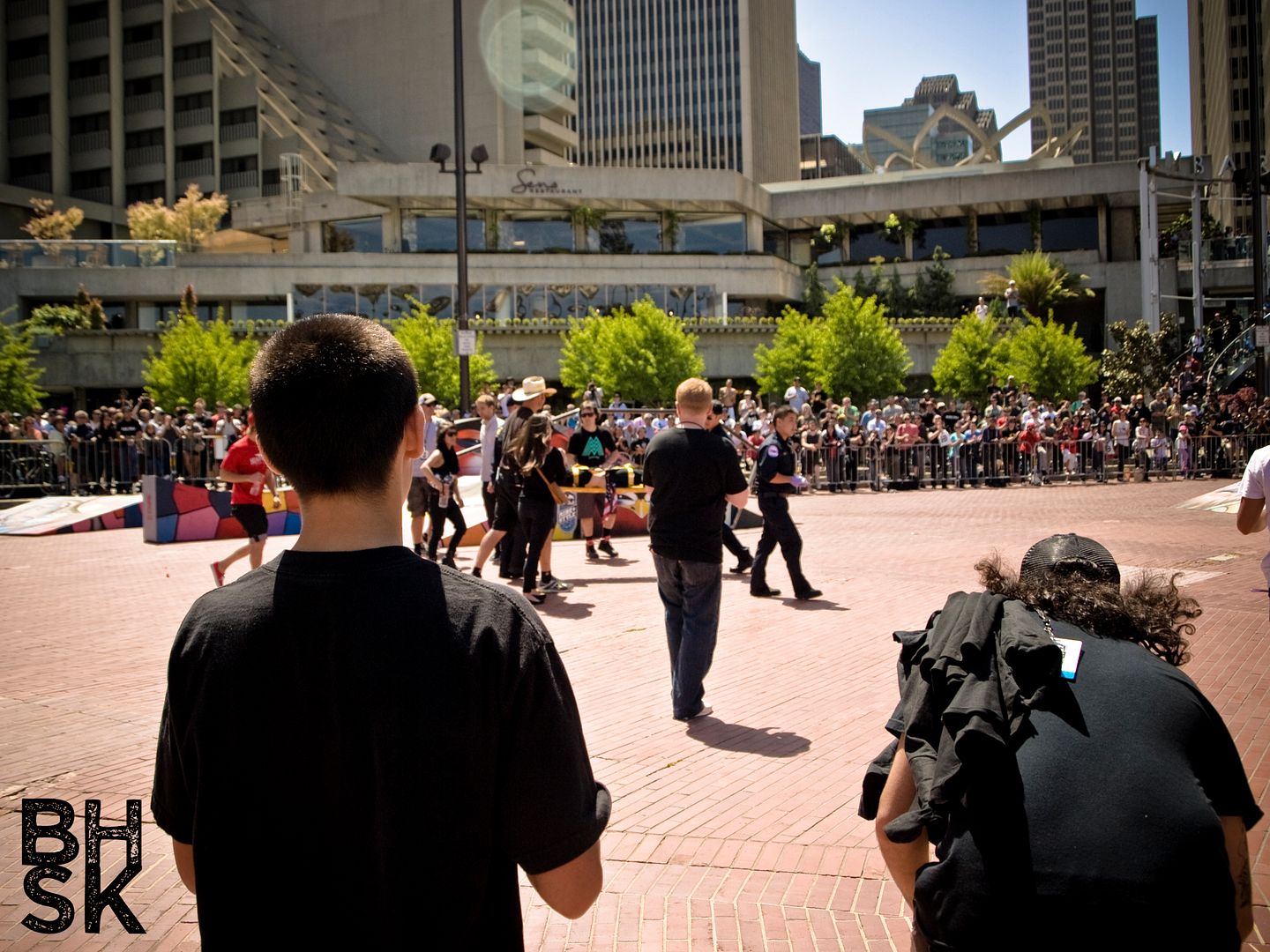 this is my homie kenny. he's on a stretcher and he separated his shoulder by taking a big spill, then getting hit in the back of the dome by his bike. it wouldve been so much worse if he wasnt wearing a helmet. so remember, wear a friggin helmet. anyway, we're going to go through kenny, killa kareem, and jamil in the one. you know the drill, after the jump!
this was the one where he took a spill. dude was boostin' for that ramp's size.
kenny is one crazy dude. he's part of the
destroy
fam, and was the other contender for the backflip besides president boothby. he kinda broke a frame in a backflip attempt- and these frames don't break easy. a homie got hit by a car on a destroy, and the car had more damage. as for his injury, he's doing fine now. let's hope he has a speedy recovery.
i was hyped to see kareem ride- i'm pretty sure that i've never seen him ride previously aside from big money hustlaz. he's been coming back into the limelight since he moved to seattle, and i'm expecting alot to come soon from the guy. southern safari should be dropping or something!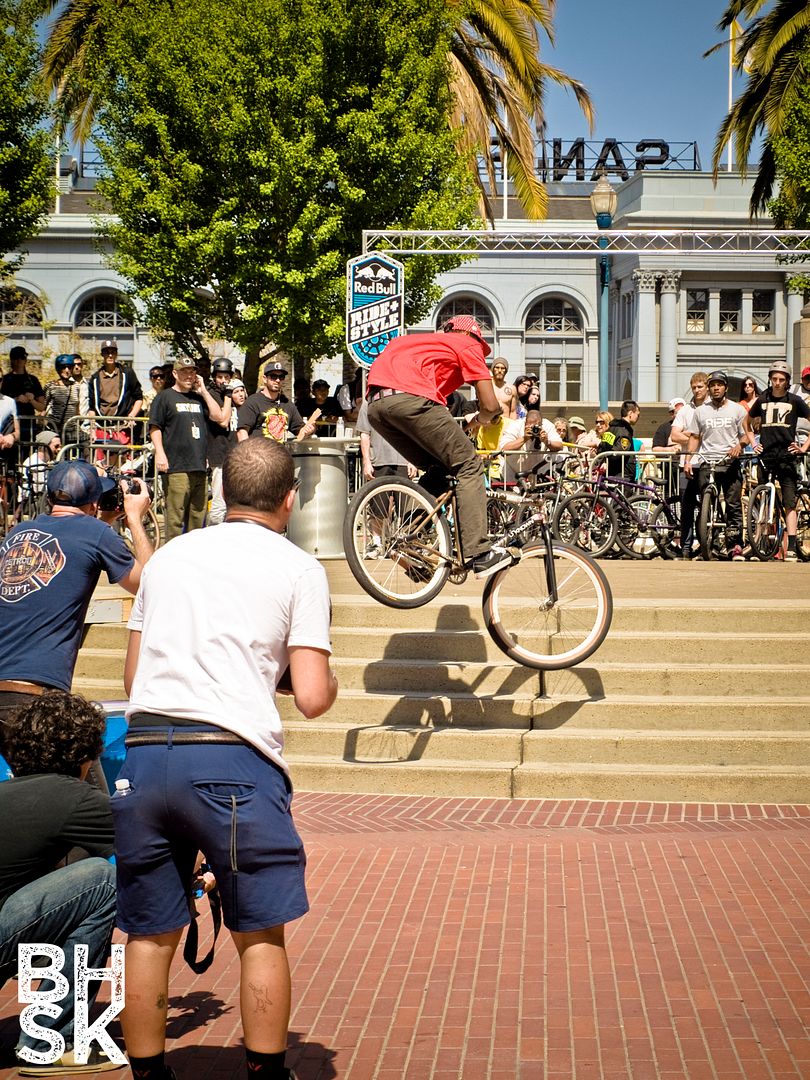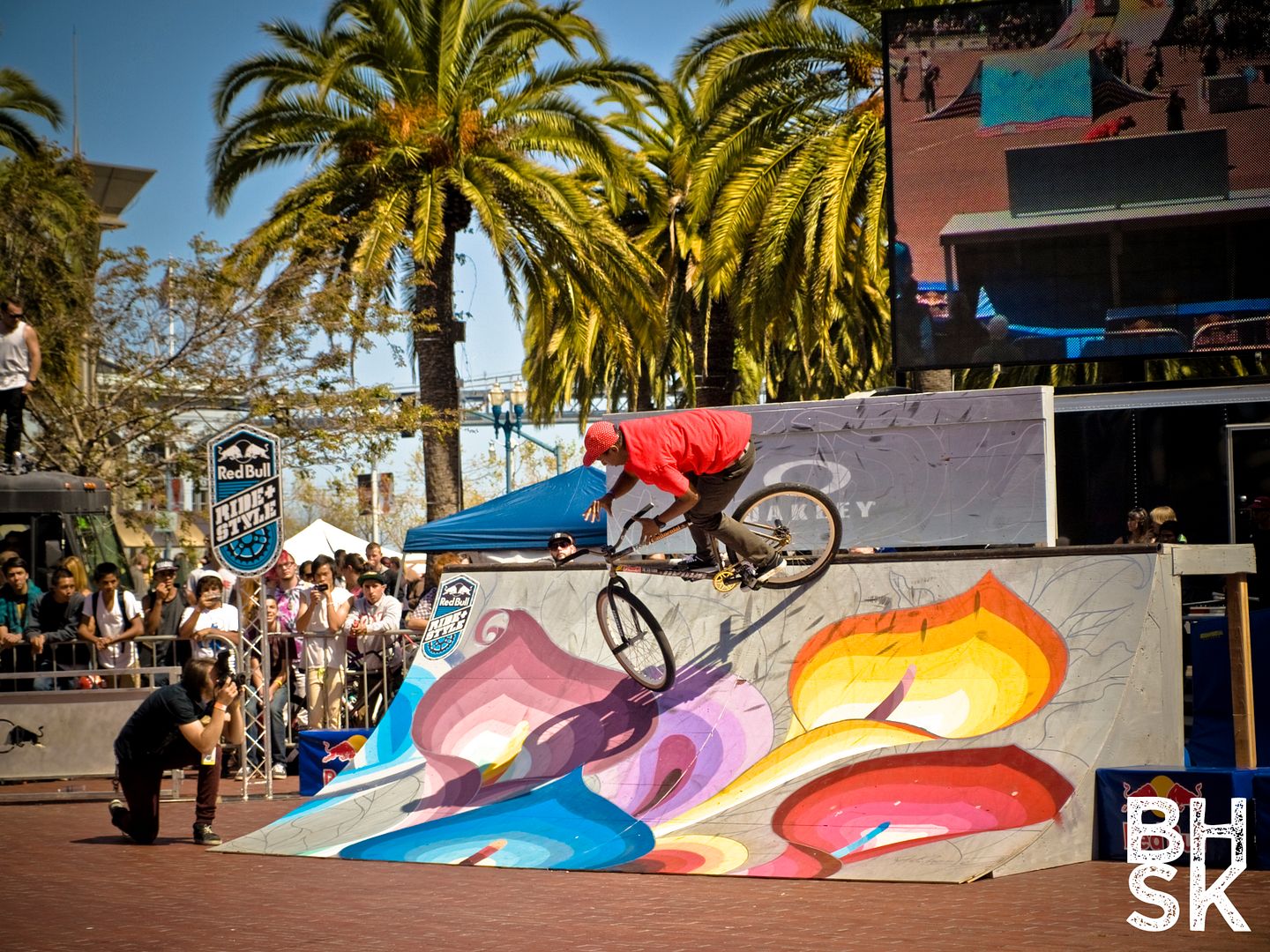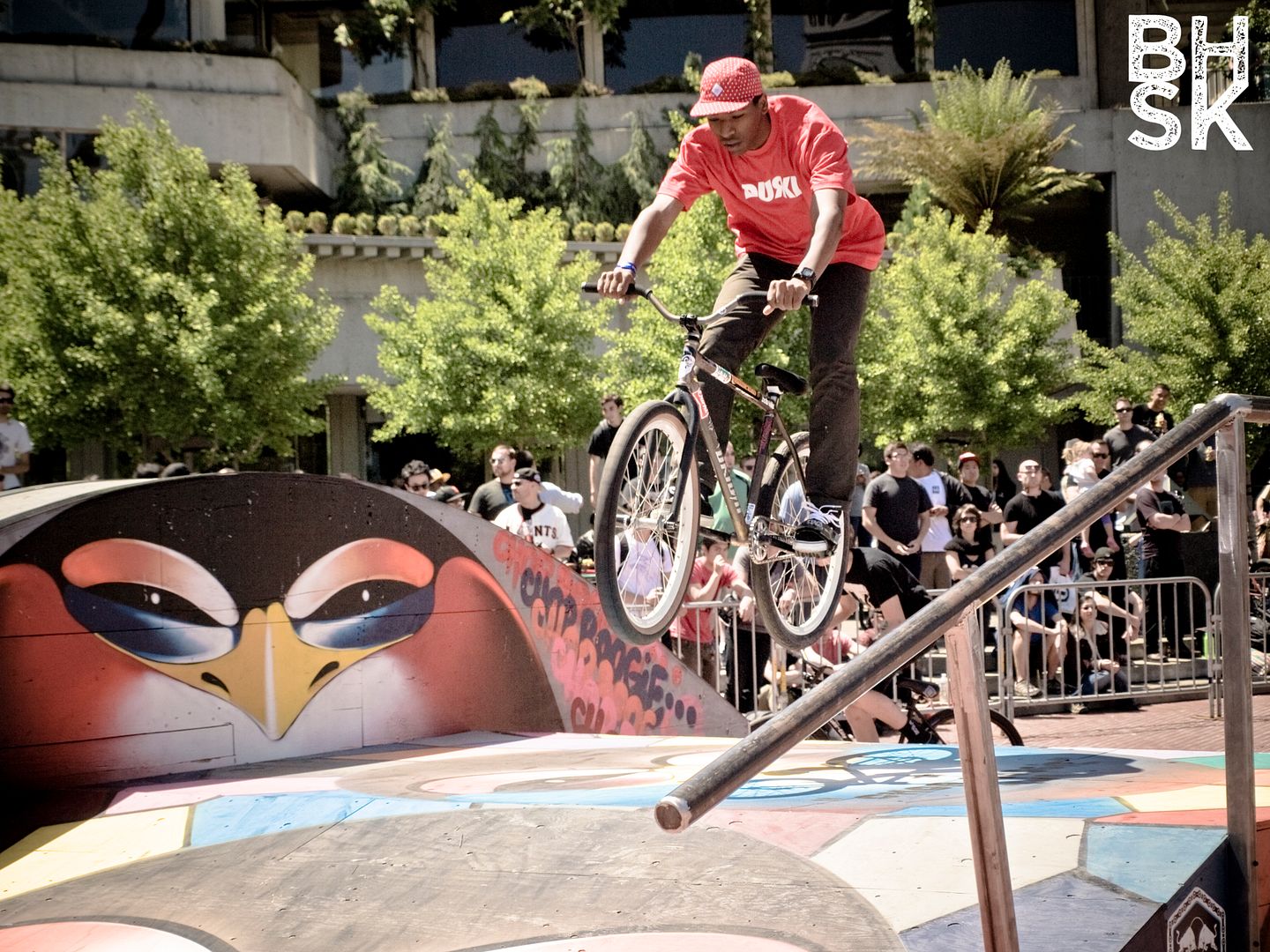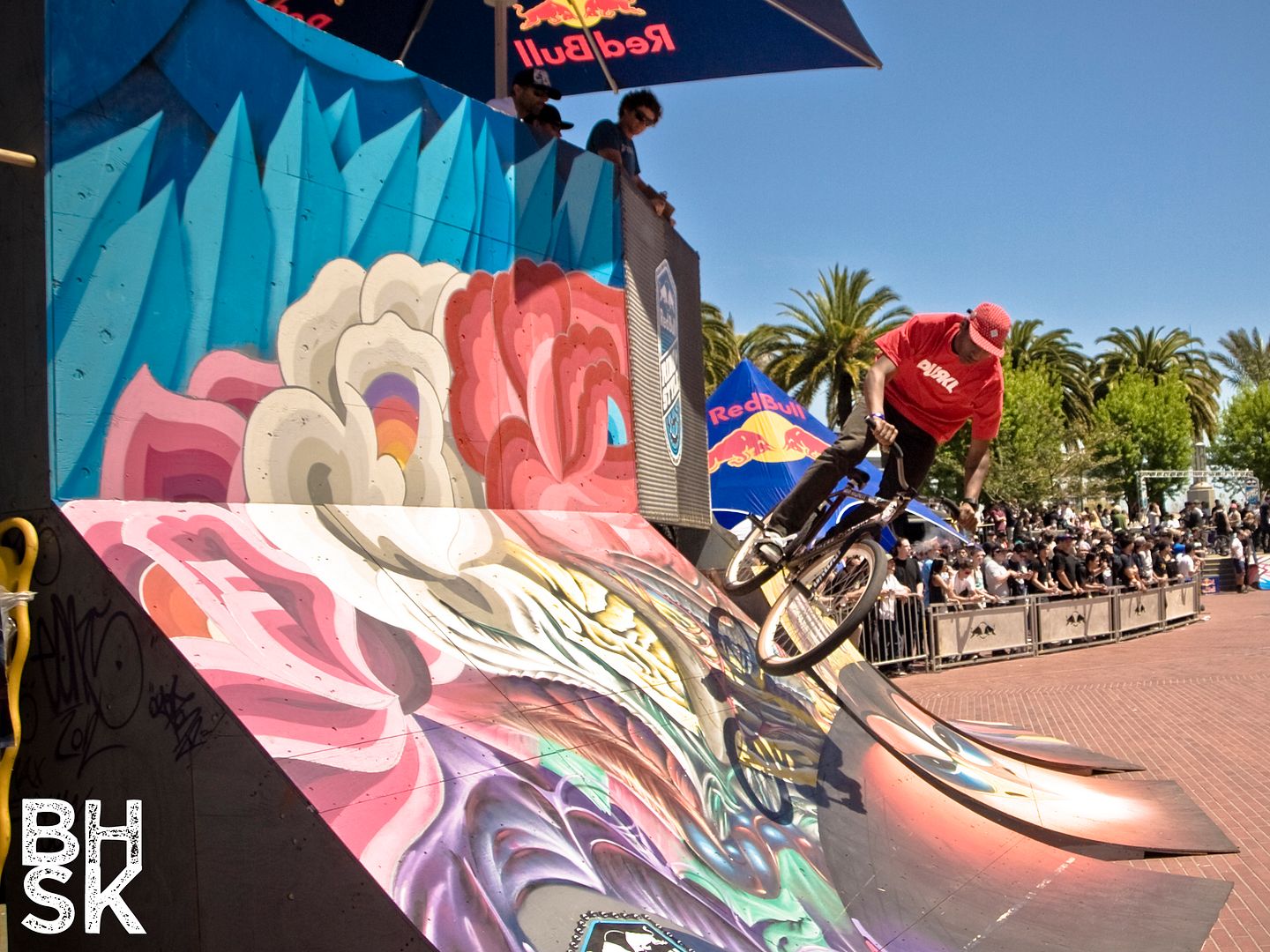 i've said it before, and i'll keep on saying it. jamil is one talented dude, and we need to see more of him. his 180 bars are massive and sooooo clean. my homie was hella fitted too! dude's got skill and hustle, running the
established
when he's off the bike. support this man!
jmik