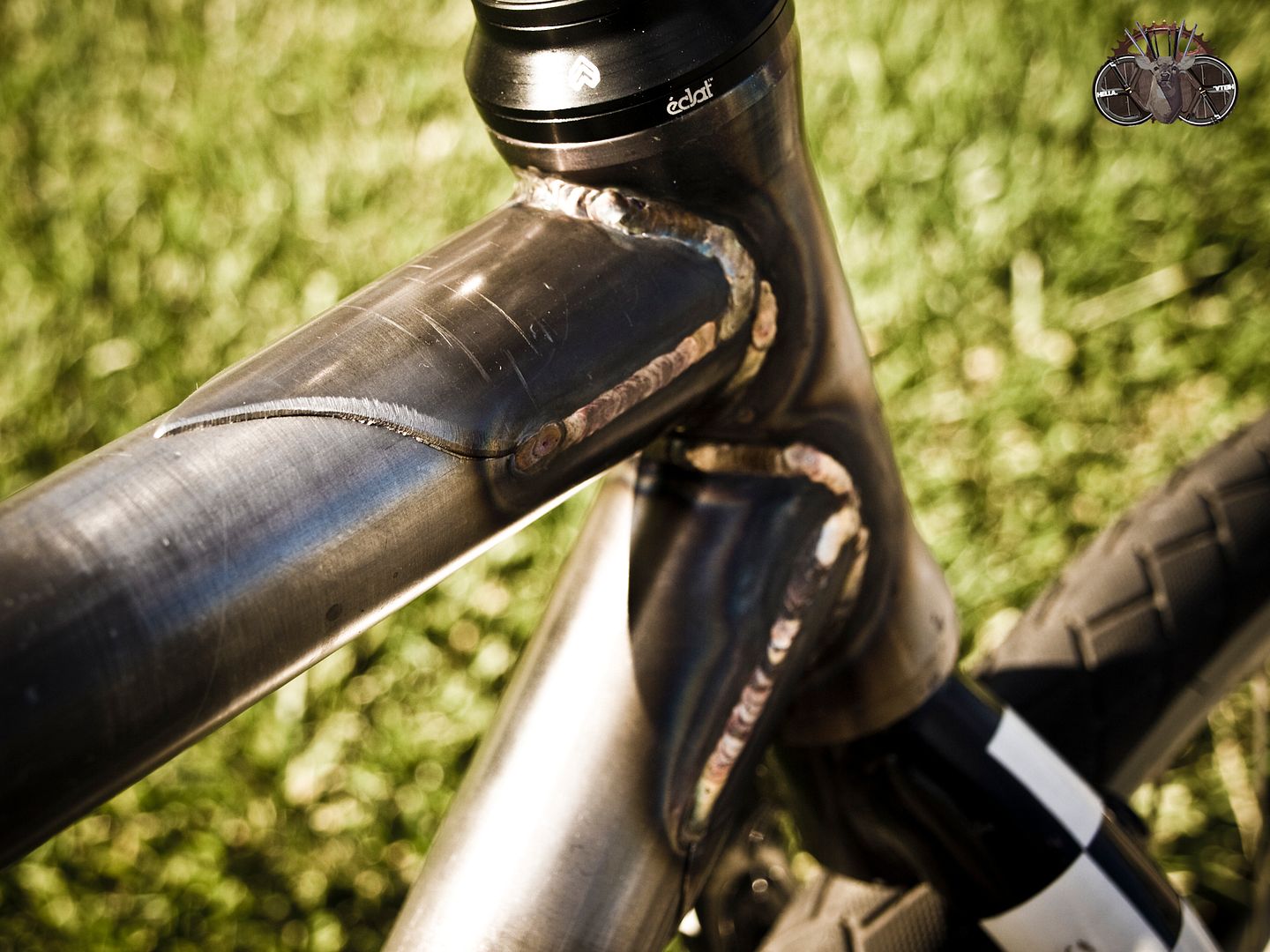 loser gussets
ive been riding the same se lager frame since 2008, and everyone around me has moved onto better frames. yet, for those of you who know me personally, you know that i had a thing about cookie cutter frames as well as the idea of having the exact same thing as someone else. the search for my next frame has been going on since 2009, and the solution finally came through via designing my own frame. that way, i definitely knew i wouldn't bump into someone with the same frame, and i would stick the finger to mass produced stuff. after working with
destroy
, here's what we came up with.
see more, and get more story after the jump.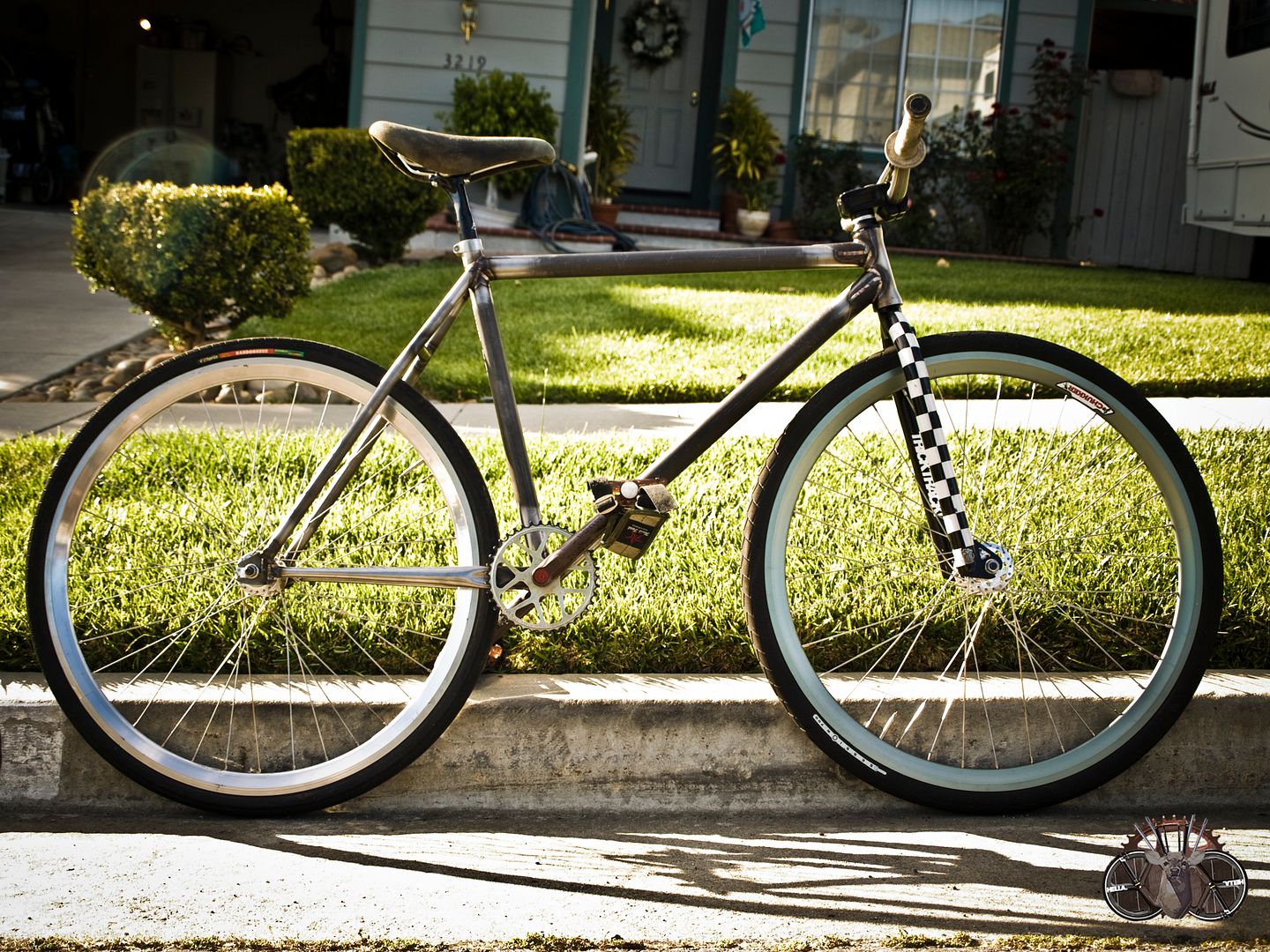 dont mind the mock-up seat/seatpost, the missing chain and the small tires. that'll be fixed later.
i approached the destroy crew sometime last month, and they were actually really psyched to work with me. plus, they were always super nice to me since bike expo last year. i had a general design in my head, and mocked it up on bike cad (because, that's what nerds do when they're bored). i brought it to them, we tweaked come stuff and less than a month later- the loser came about. that's really impressive considering that they made daniel's 29" and kenny's masochist and kyle's unicorn killer and carl's minotaur and a couple bmx frames and went to the redbull event in that time as well.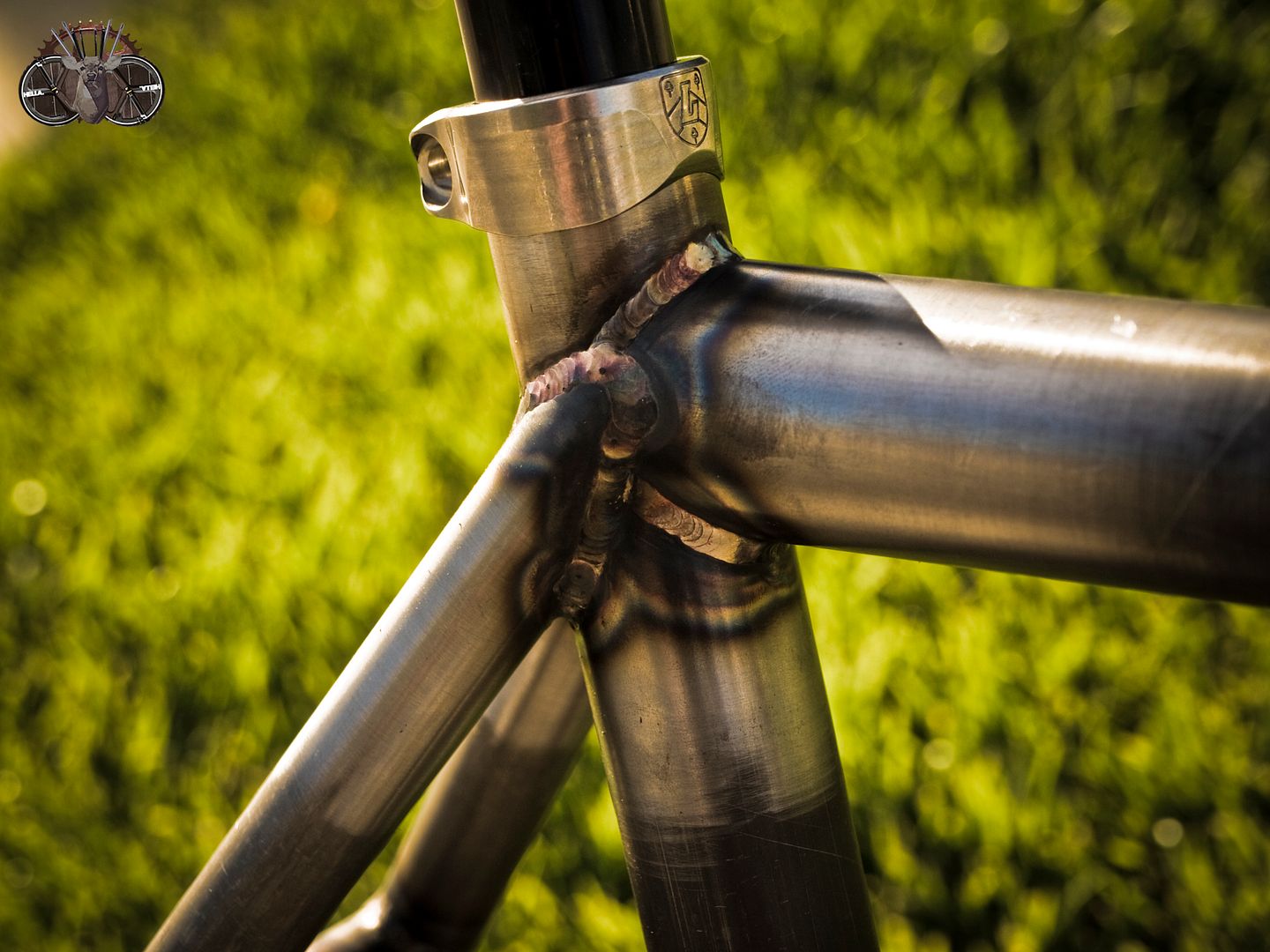 this seatpost clamp is crazy-cool
while i cant beat the rest of the destroy bike names, the loser sounded cool. it was one of those things there you would have to think about before you comprehend it. losers never win, so they pretty much dont give a shit. losers dont break themselves, they just break other shit. losers dont have to live up to anything. have you ever seen a badass win? nope. it was stuff like that. it made sense in my head. probably should've stayed that way hahaha.
my 35c tire is swimming in space in the rear triangle
the loser uses huge plymouth 4130 tubing, uses an integrated headset, mid bb, and has clearance for 29 x 2.1 tires. gussets are found on the tt, dt, and the chainstays. essentially the geometry is quite similar to
daniel's
with some tweaks to angles and lengths here and there.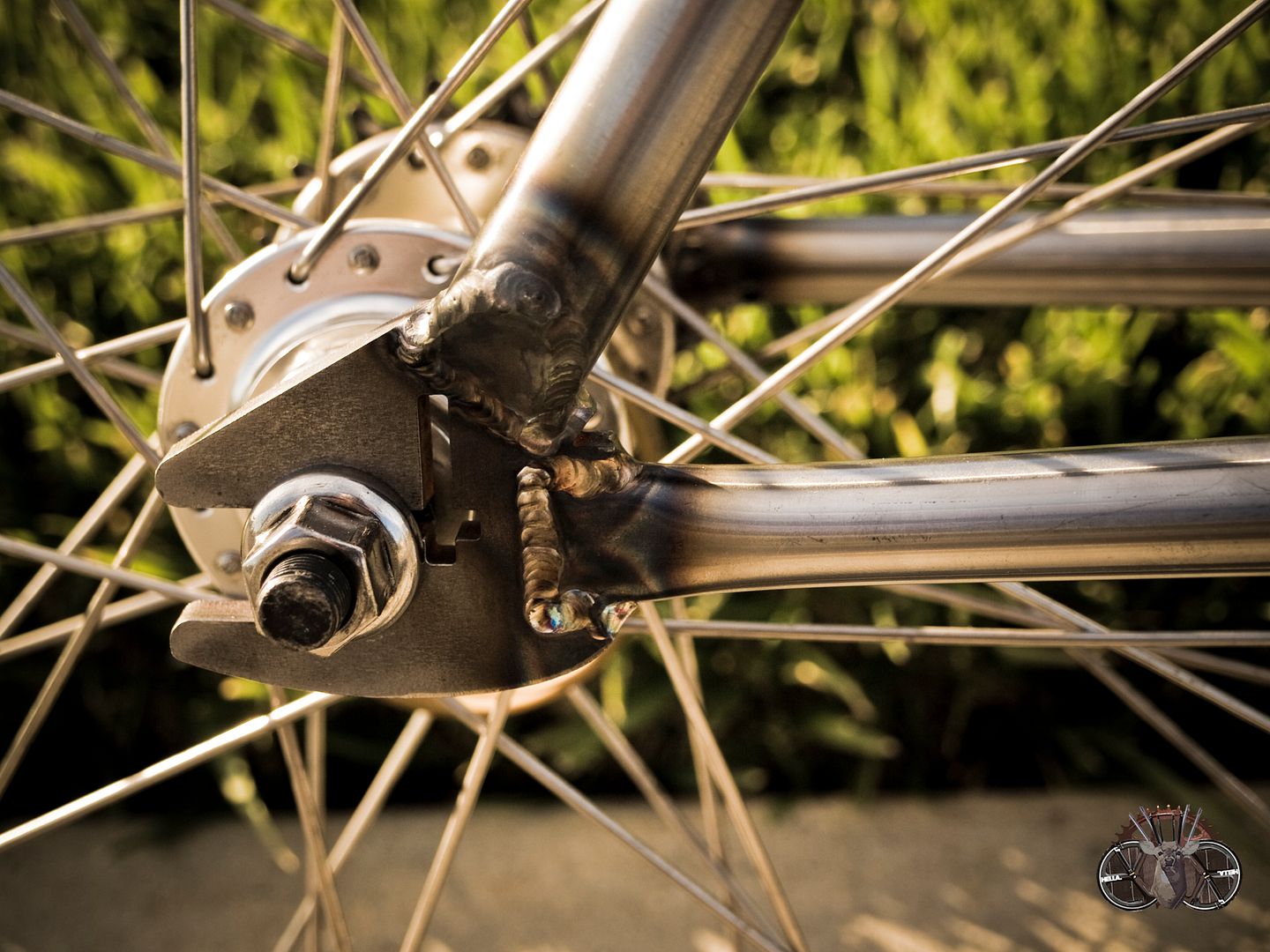 we dont worship the devil, we just like swords
the frame has everything a fixed freestyle bike should be running nowadays- 14mm dropouts, and a negative bottom bracket height (with the right fork). however the bb height isnt as intense when compared to what you see in other bikes of this caliber. 1) this bike serves as a commuter and i wanted to make it as versatile as possible in terms of what is out there, 2) my fork is shorter than others making the axle like pretty damn straight. right now i'm running most of the parts that came from the SE, but i'm looking to pick me up some bigger tires soon. eventually i'll run a taller fork (my MKE fork is uh... only 400 a2c), and a rear hub that belongs in the 14mm dropouts.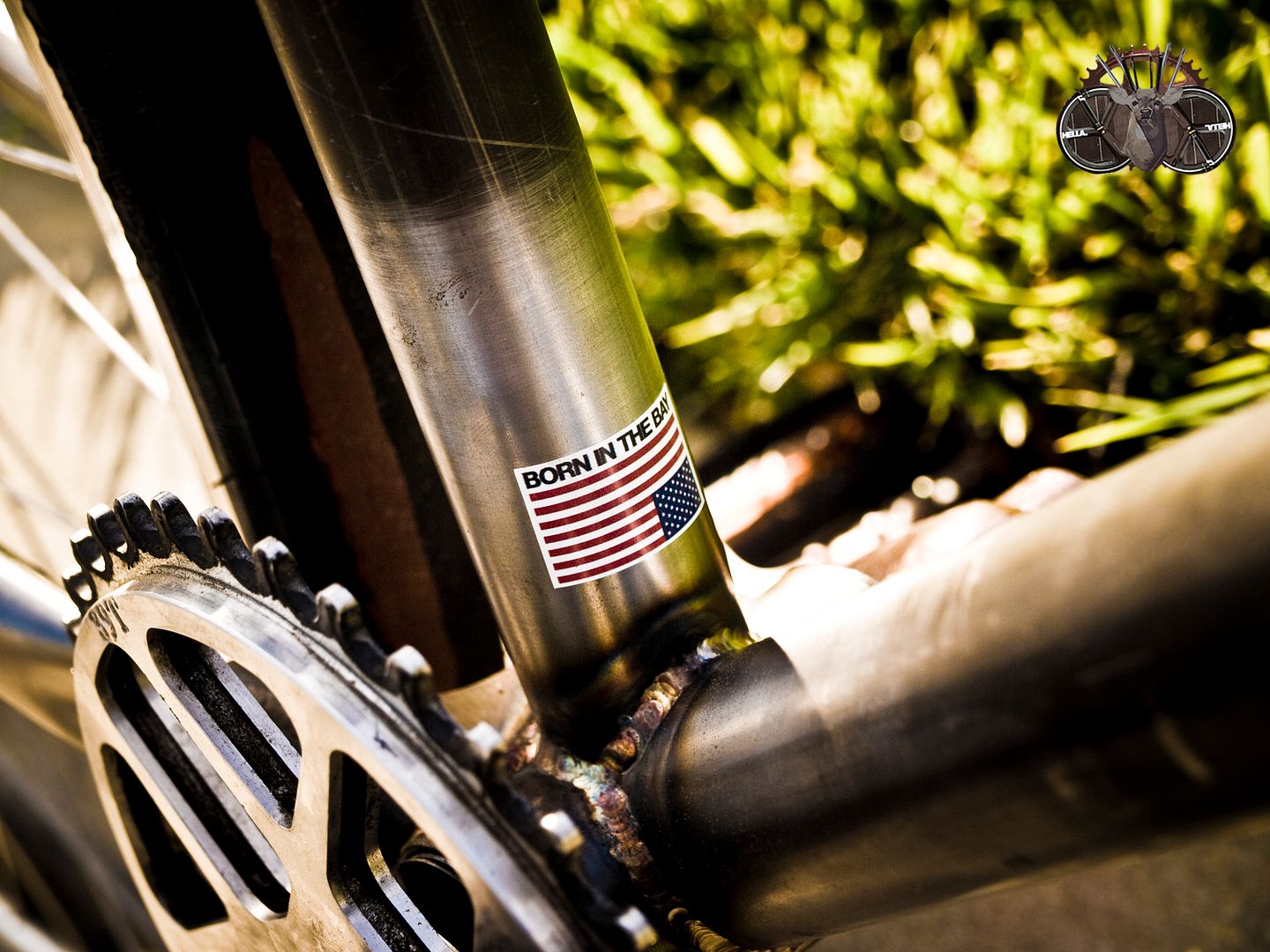 BEST STICKER EVAR.
i want to thank the whole
destroy
fam: sean, marcus, tod, kenny, daniel, and everyone else i met while lounging on the couch. they are seriously great people and they're making killer bikes. if it werent for them, i dont know what i'd be riding. i'm pretty sure this thing will beat me to shit before i even begin thinking about beating it to shit. i'll see you guys when you get back from MWMII. i also want to thank mark and the crew at the
bicycle wheel in chico
for helping me out yesterday. i know you guys were swamped with work, so again, thanks guys. i'll come by when i go back up to visit.
support you local locals, buy 'mercun, and never win.
jmik