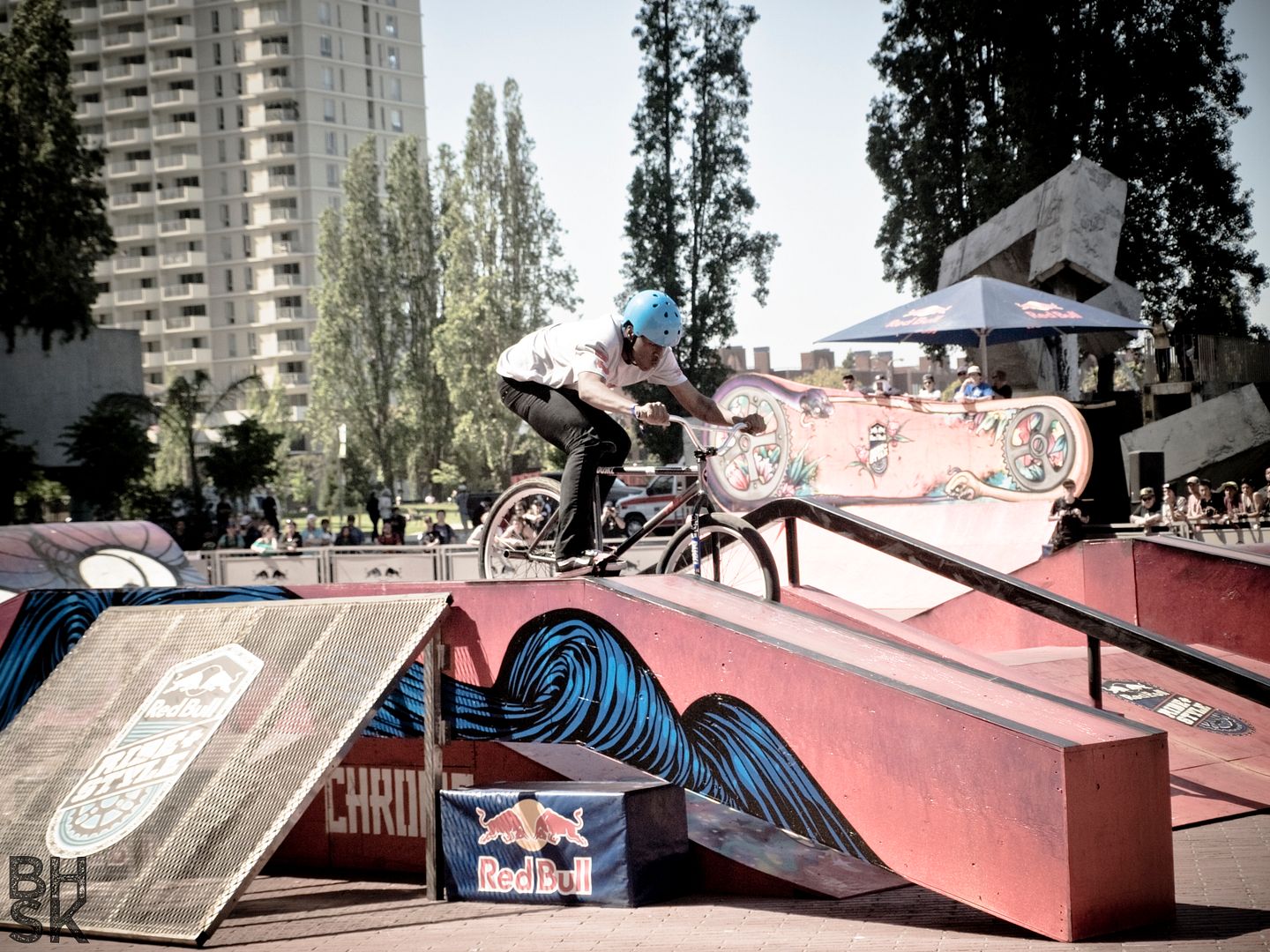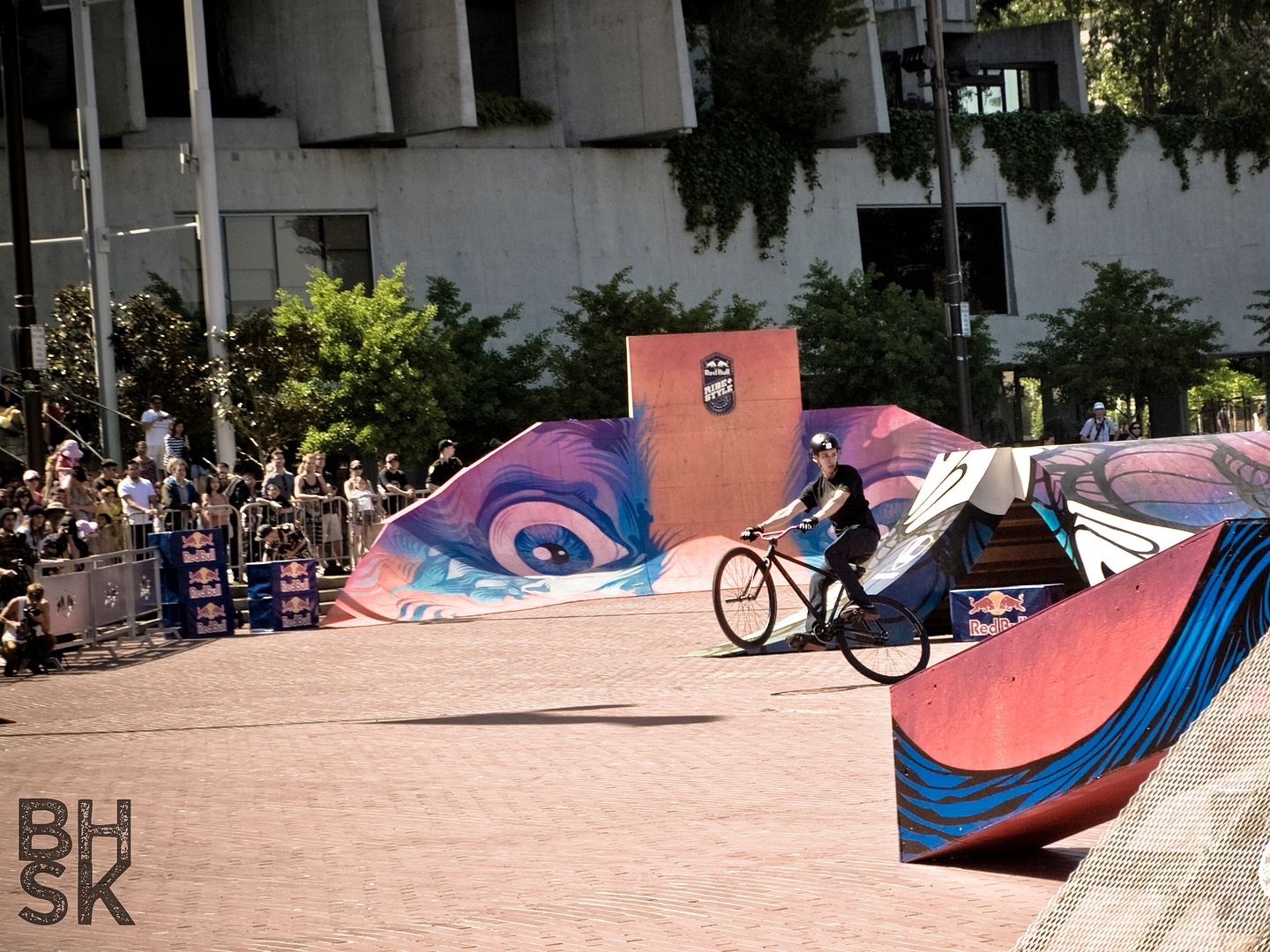 even though our sports teams kind of hate eachother, the los angeles based dudes came up to wreck stuff. see more from these three after the jump.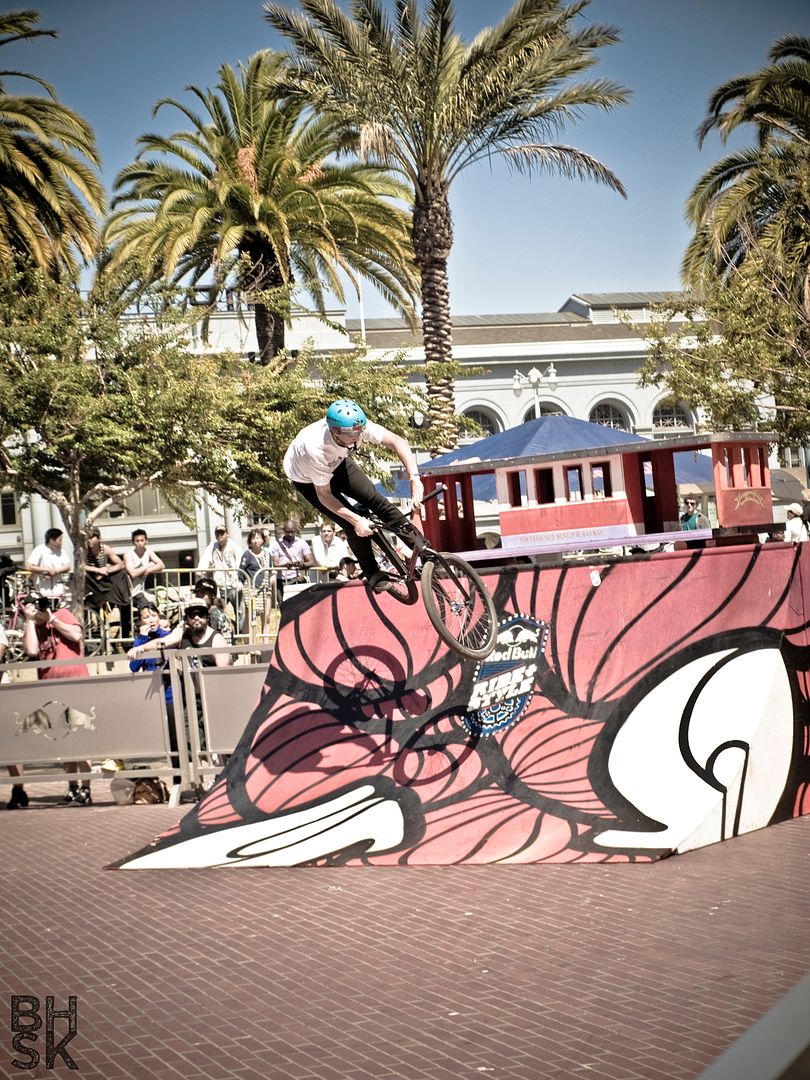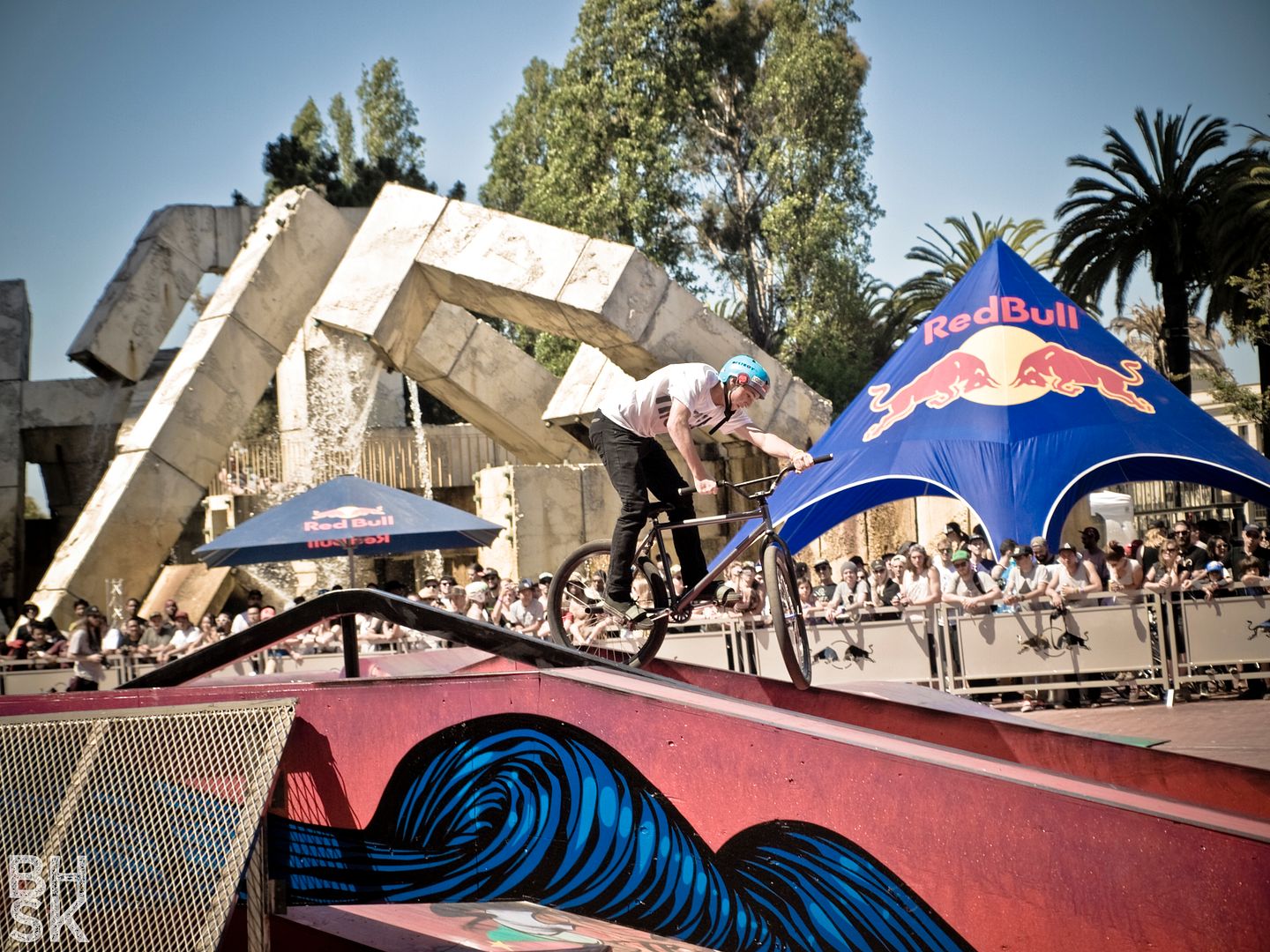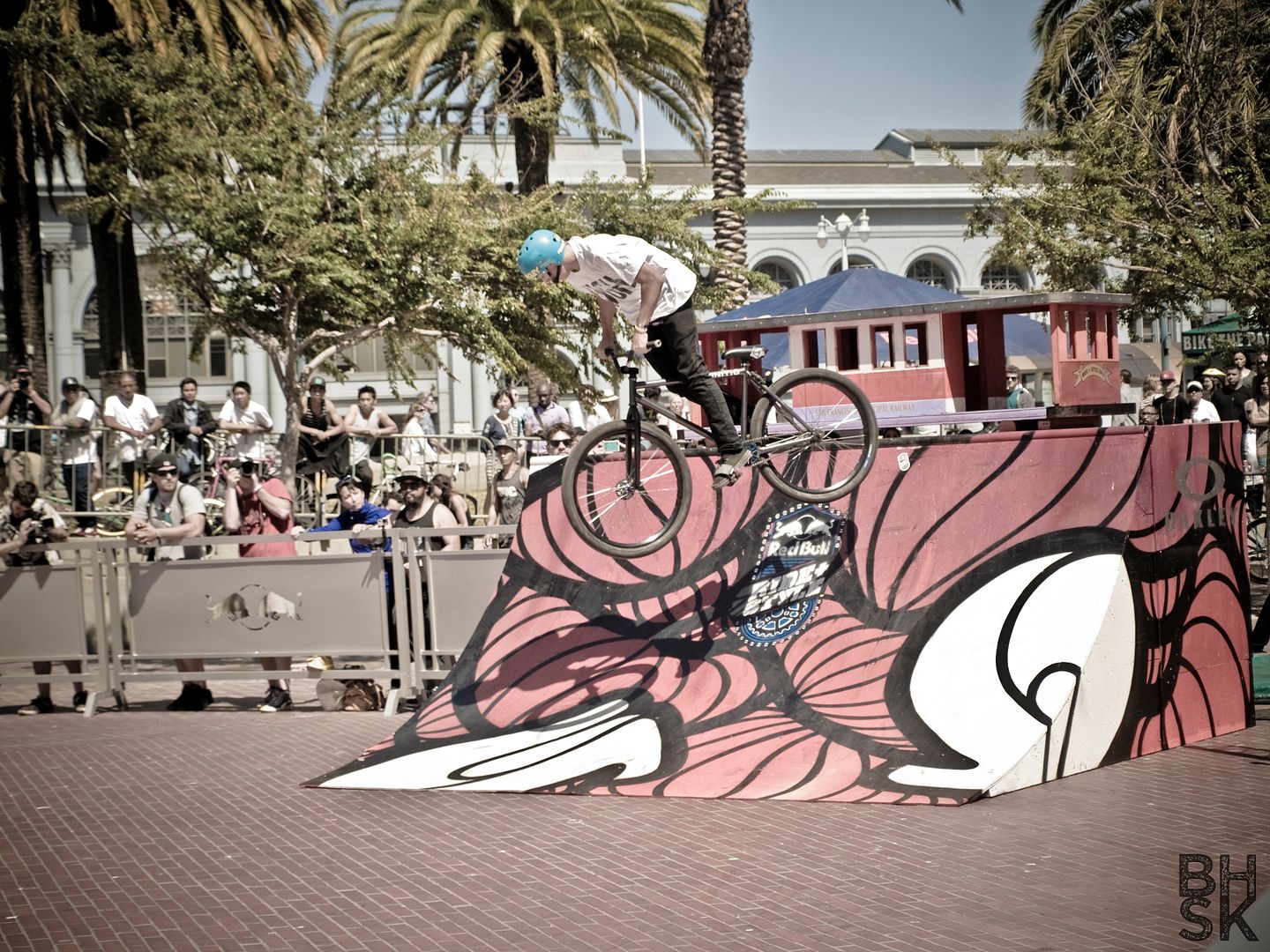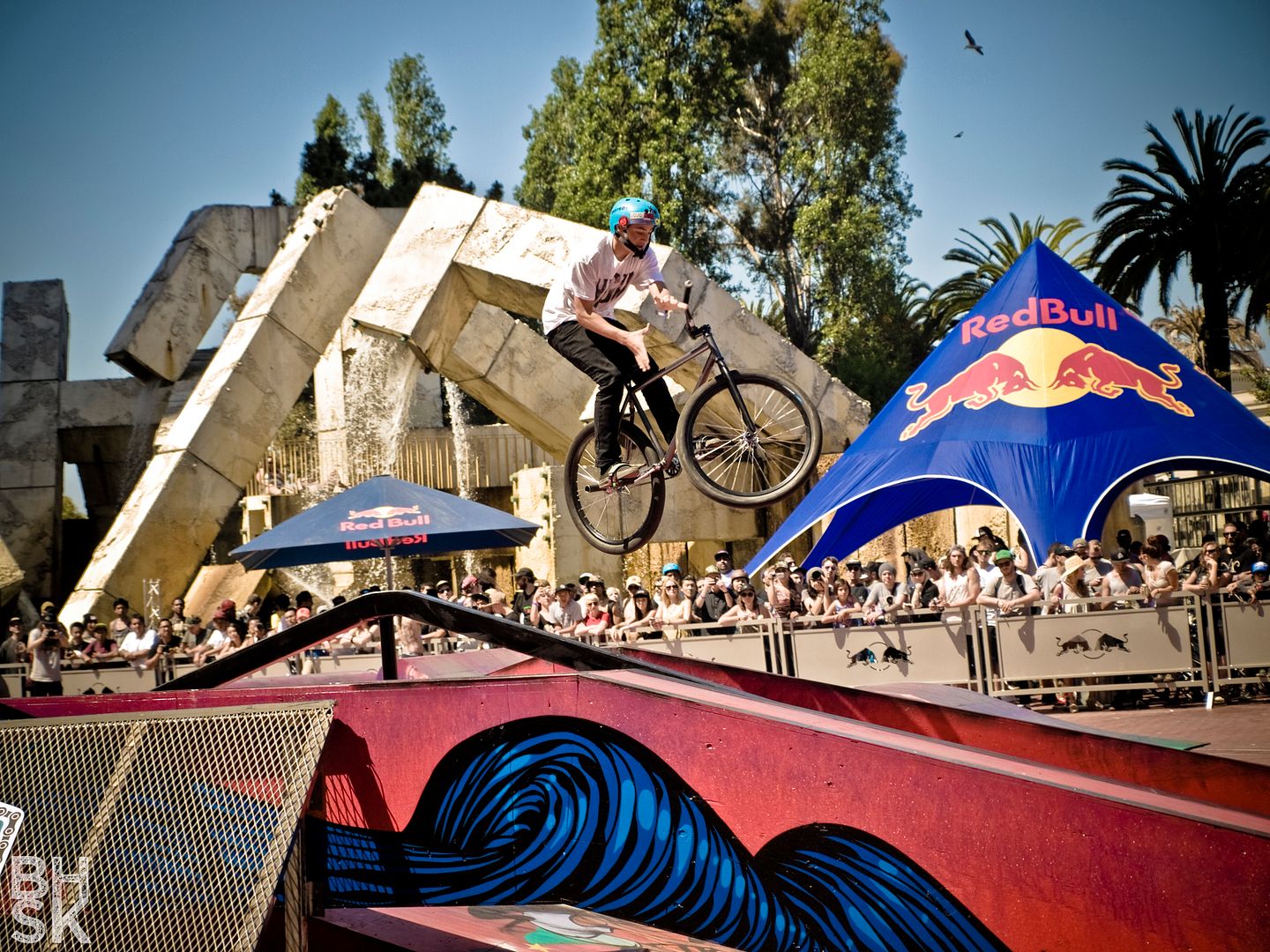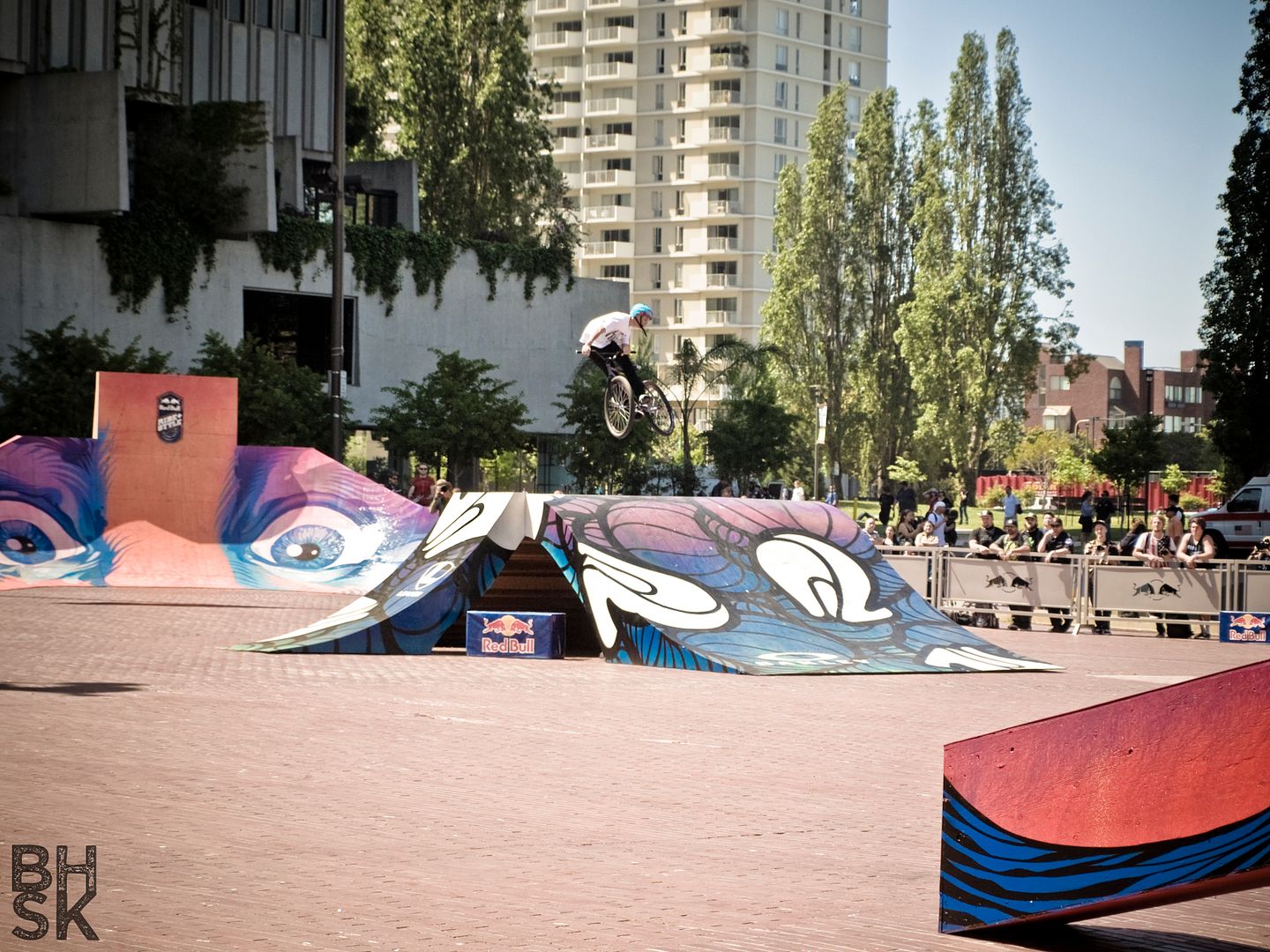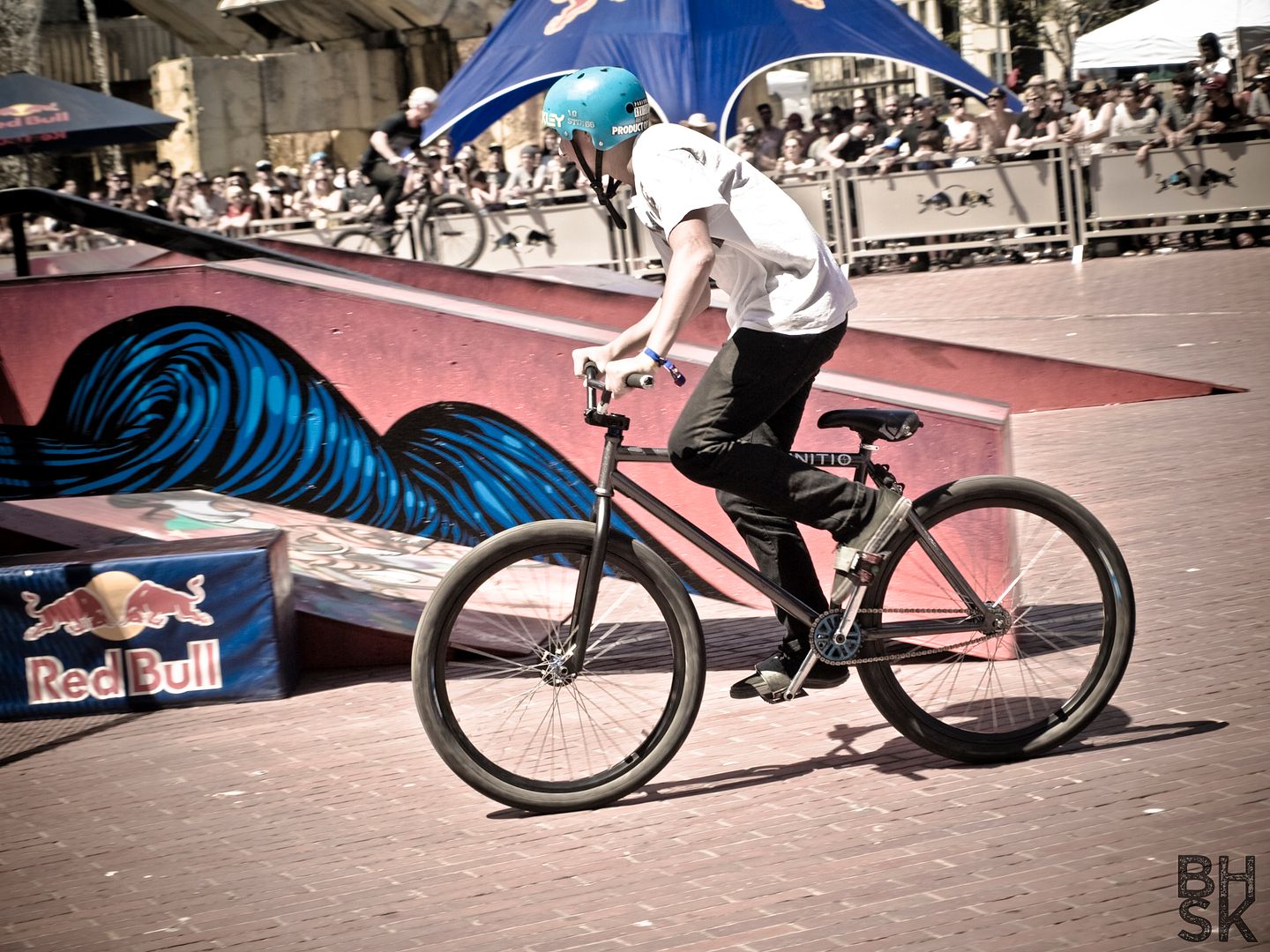 i could go through the usual fare about jonah kessel about him being crazy young and blah blah blah. truth of the matter is, yeah he's young but damn can this kid handle his bars. not only that, he's keeps a great pace- fixed drivetrains tend to make lines choppy, yet jonah knows how to keep it moving.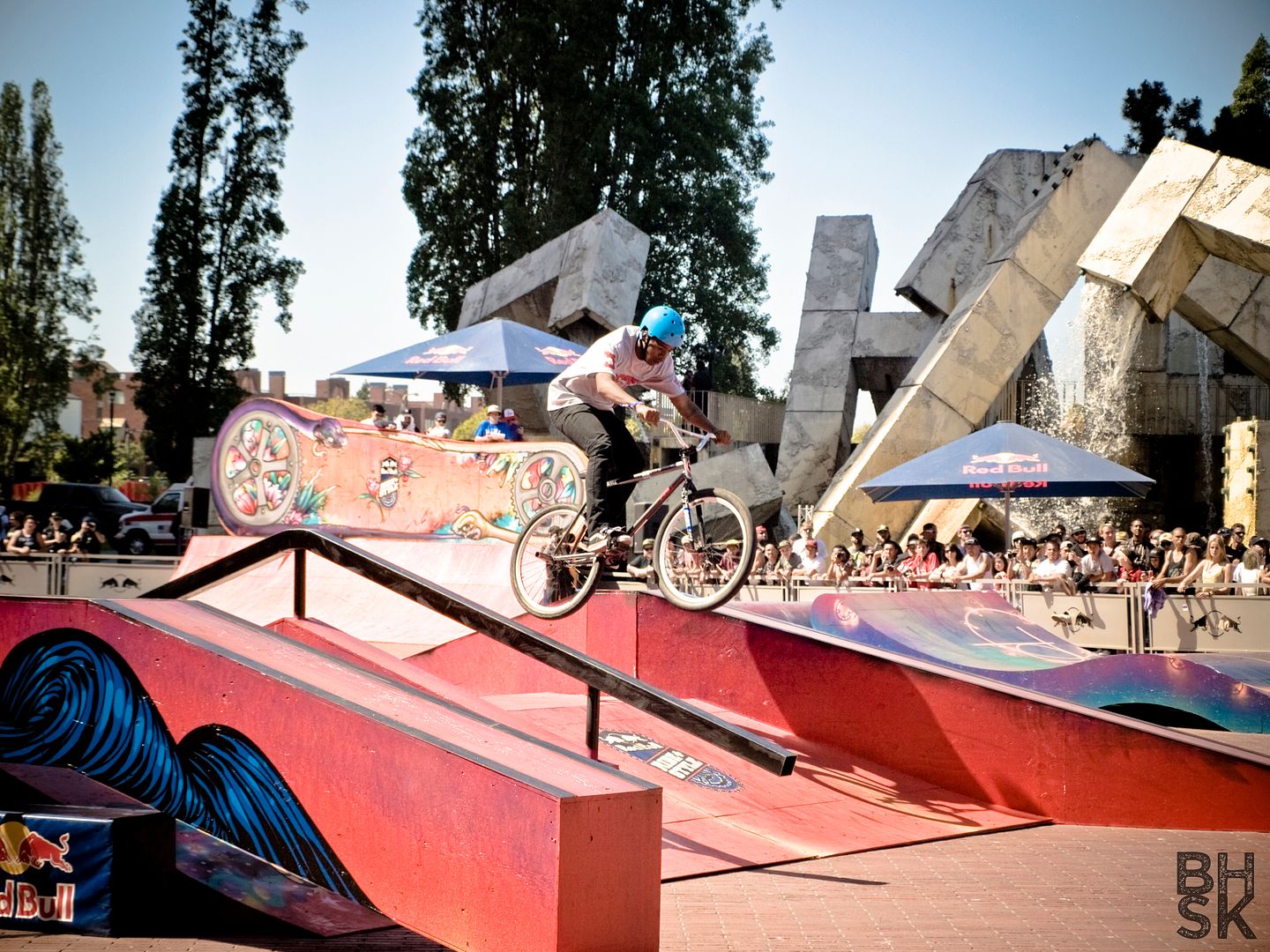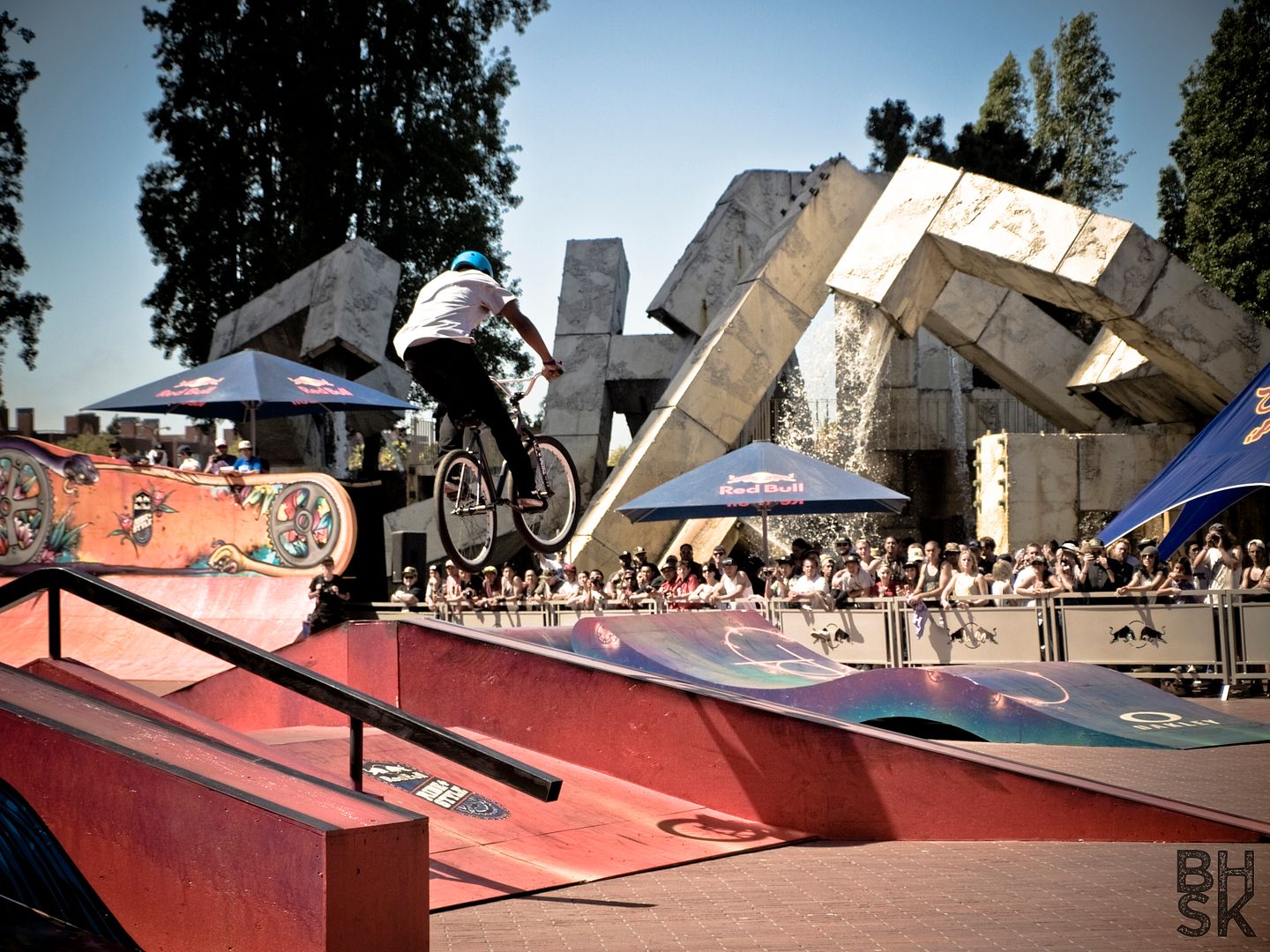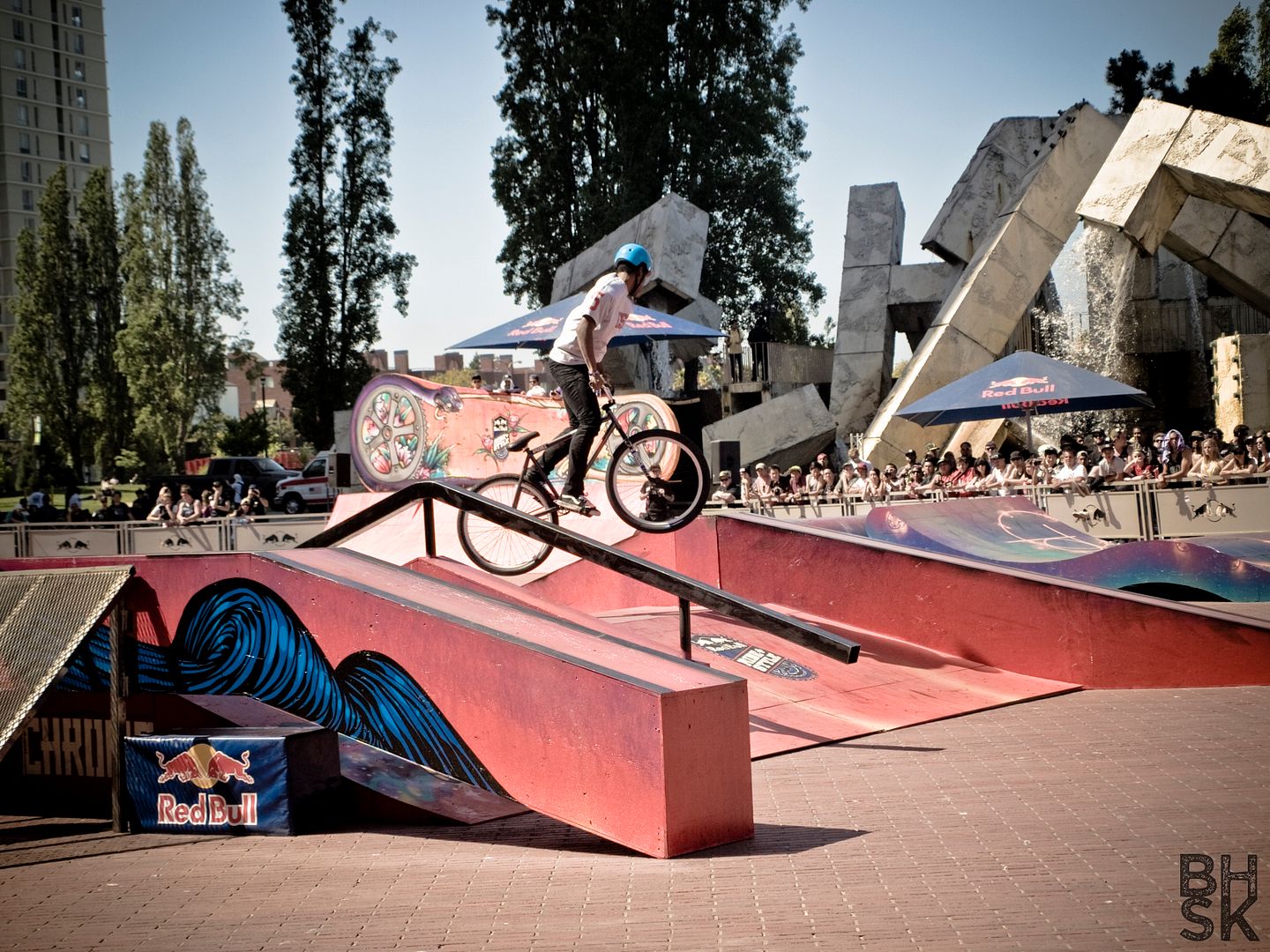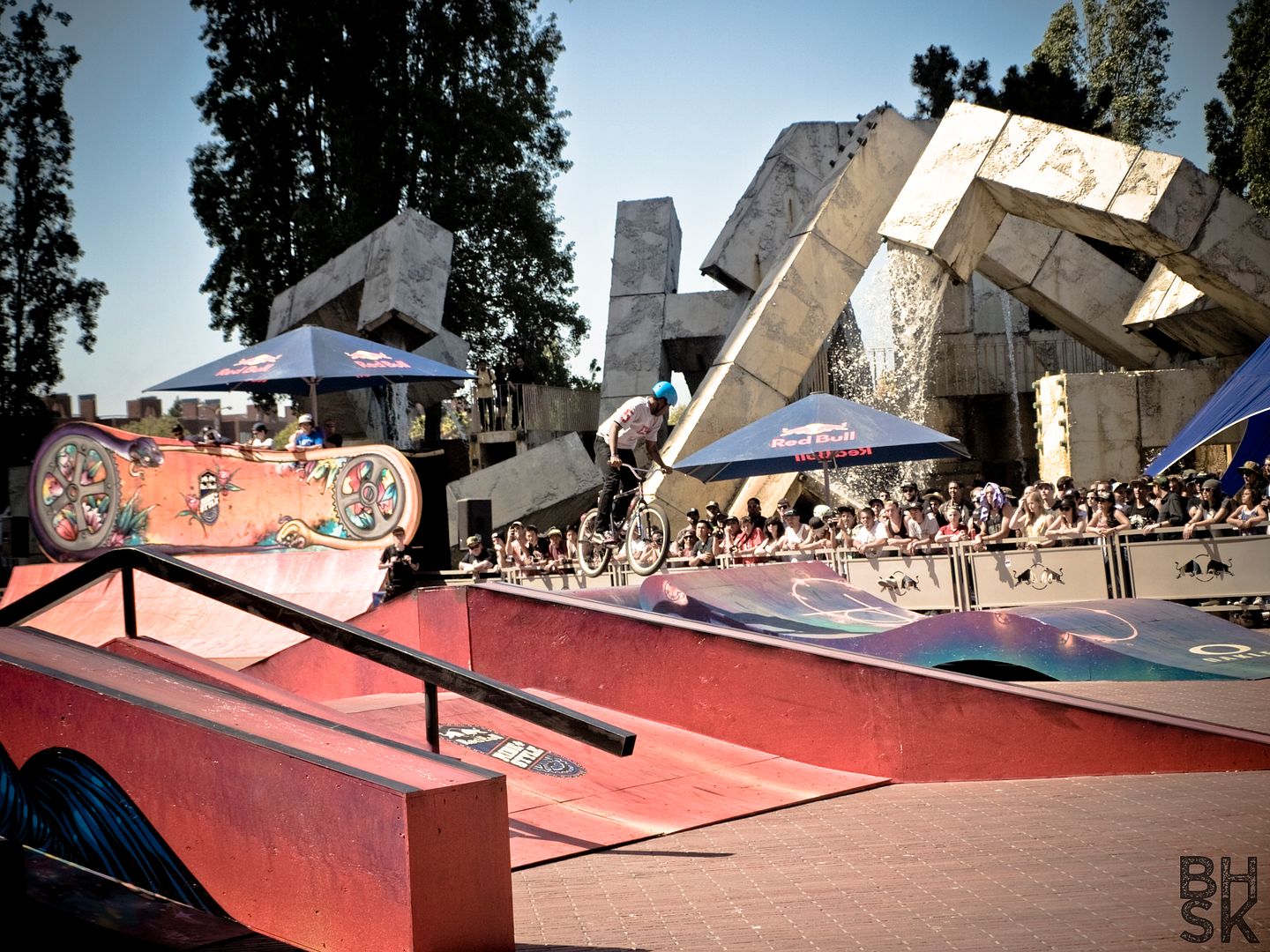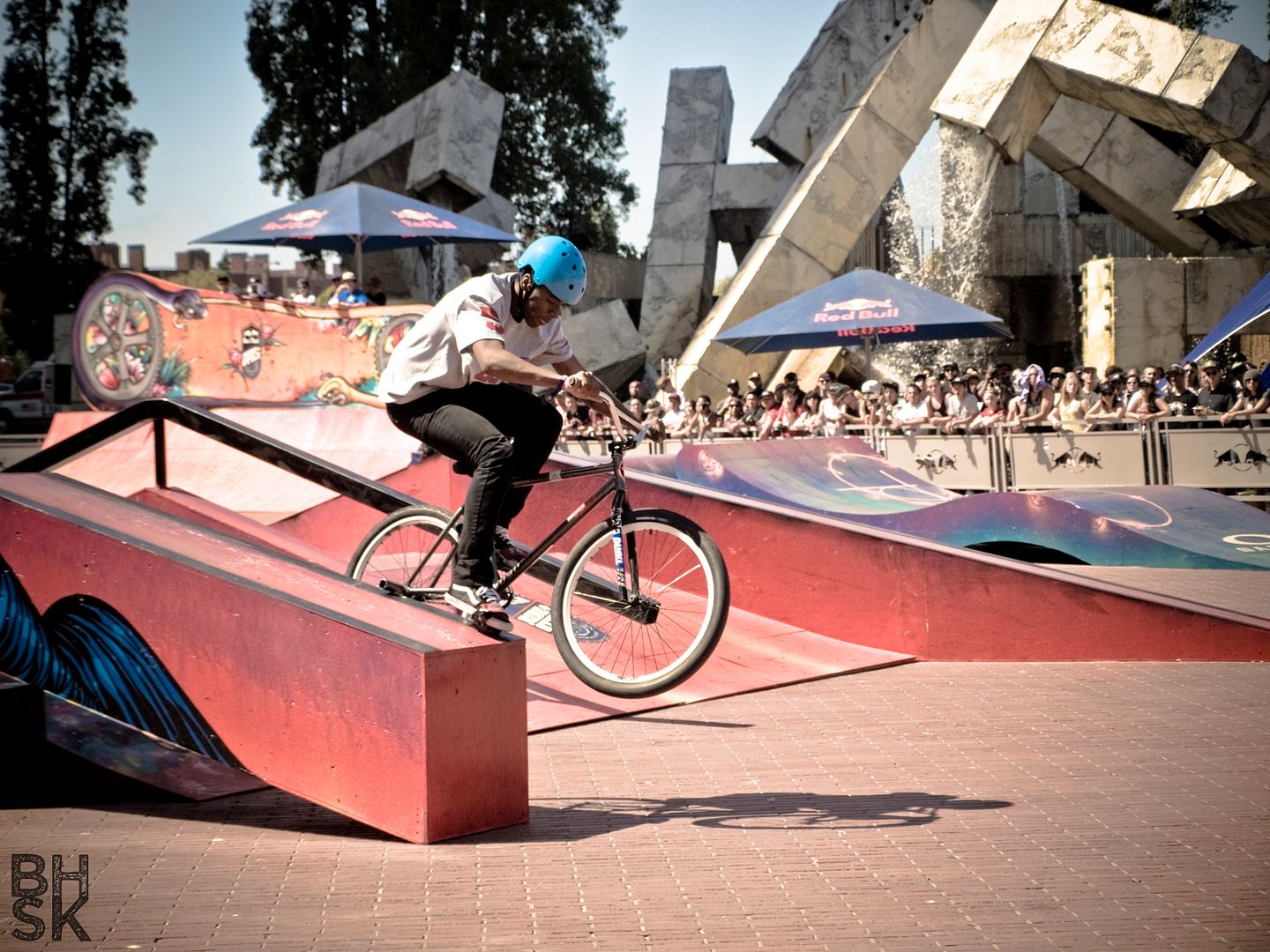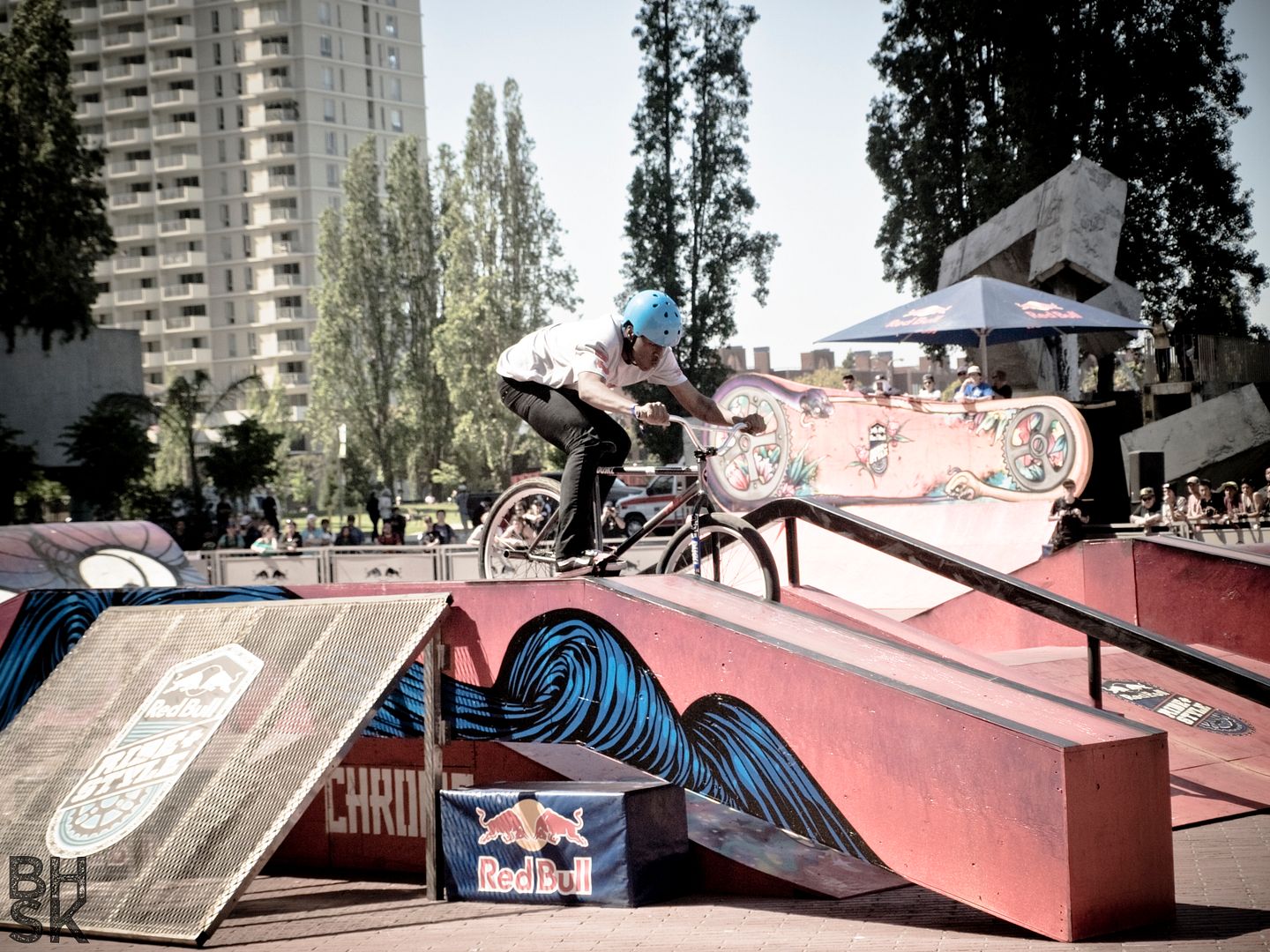 jamil has hustle, and i quite like that. you haven't seen much of the dude as of late because of his work running
the established
. that doesnt mean that he lost all his tricks.he was pulling luc-e's and pulled out 3's off the box to flat.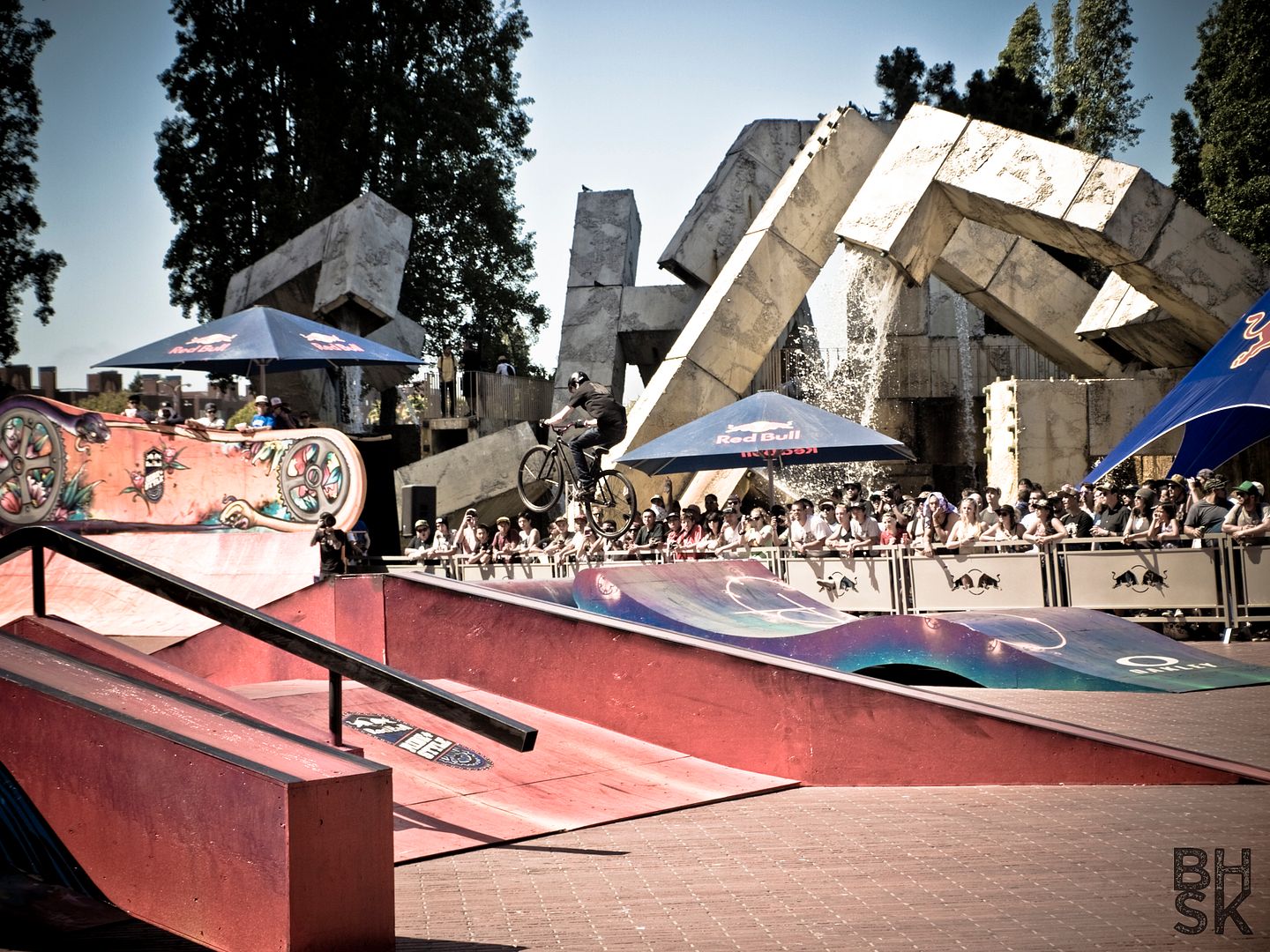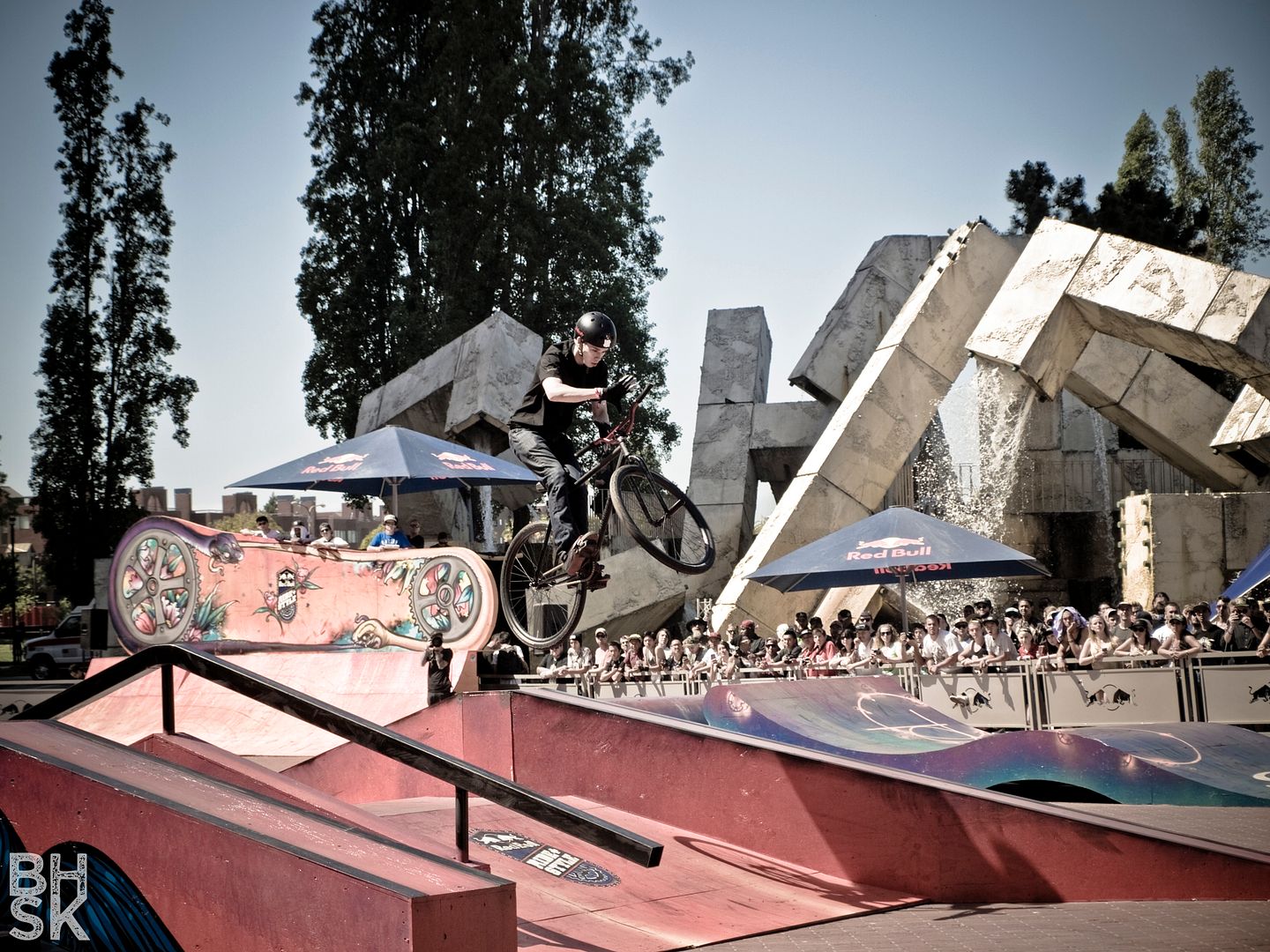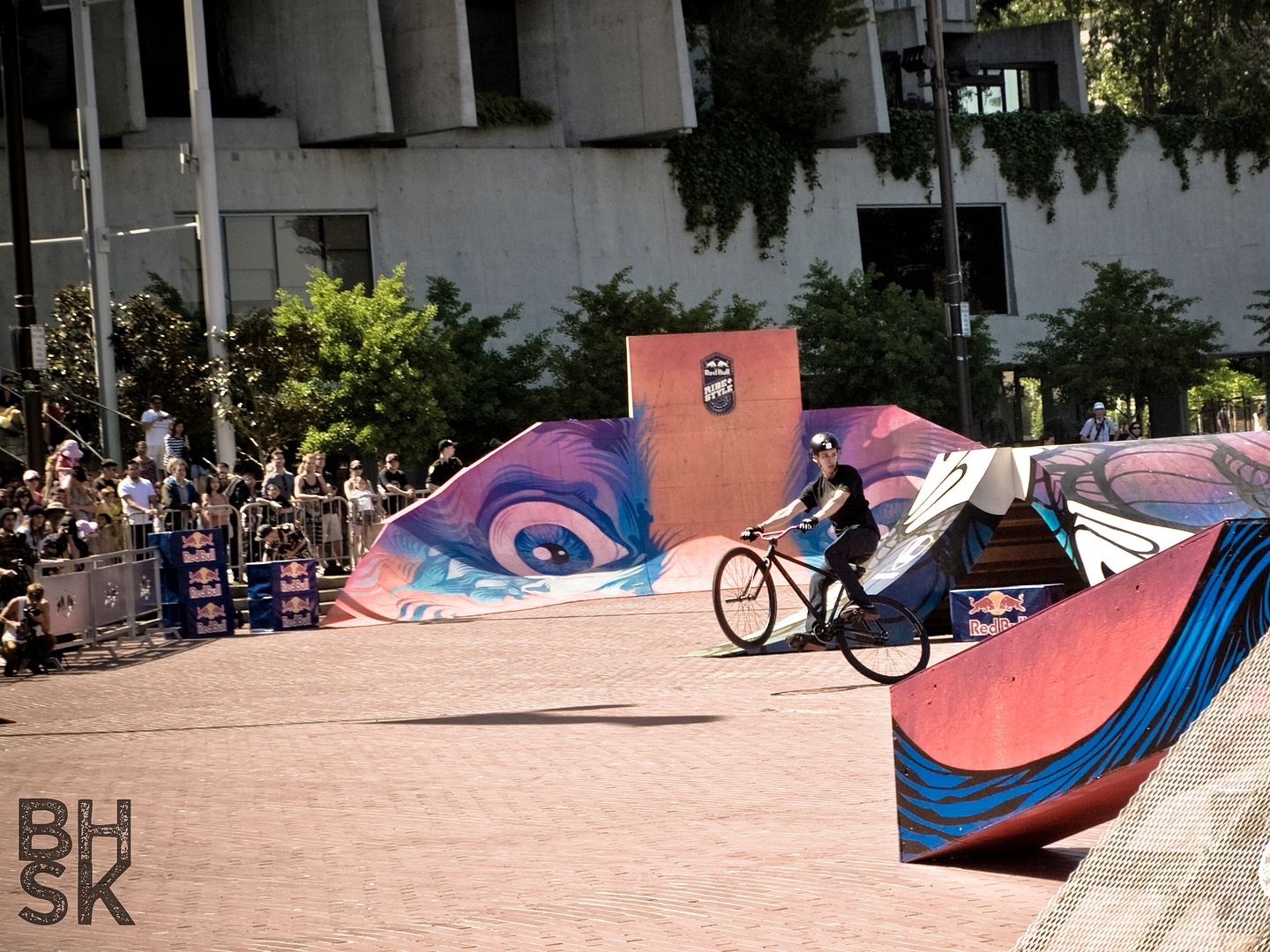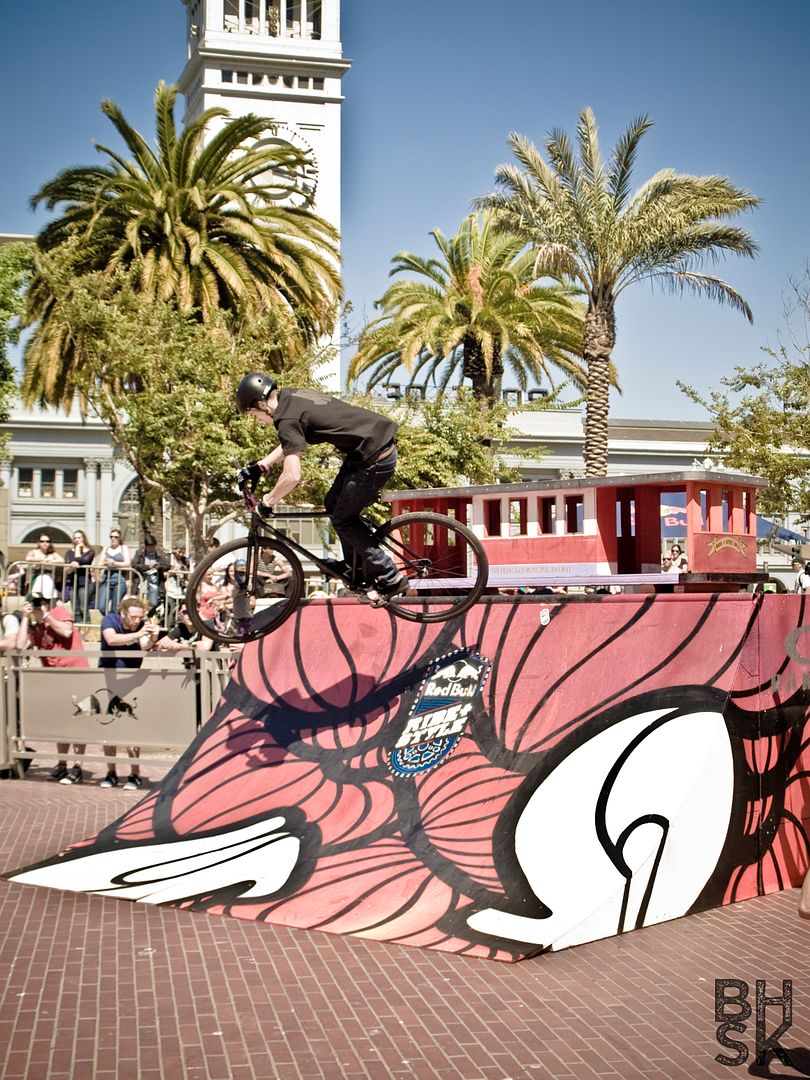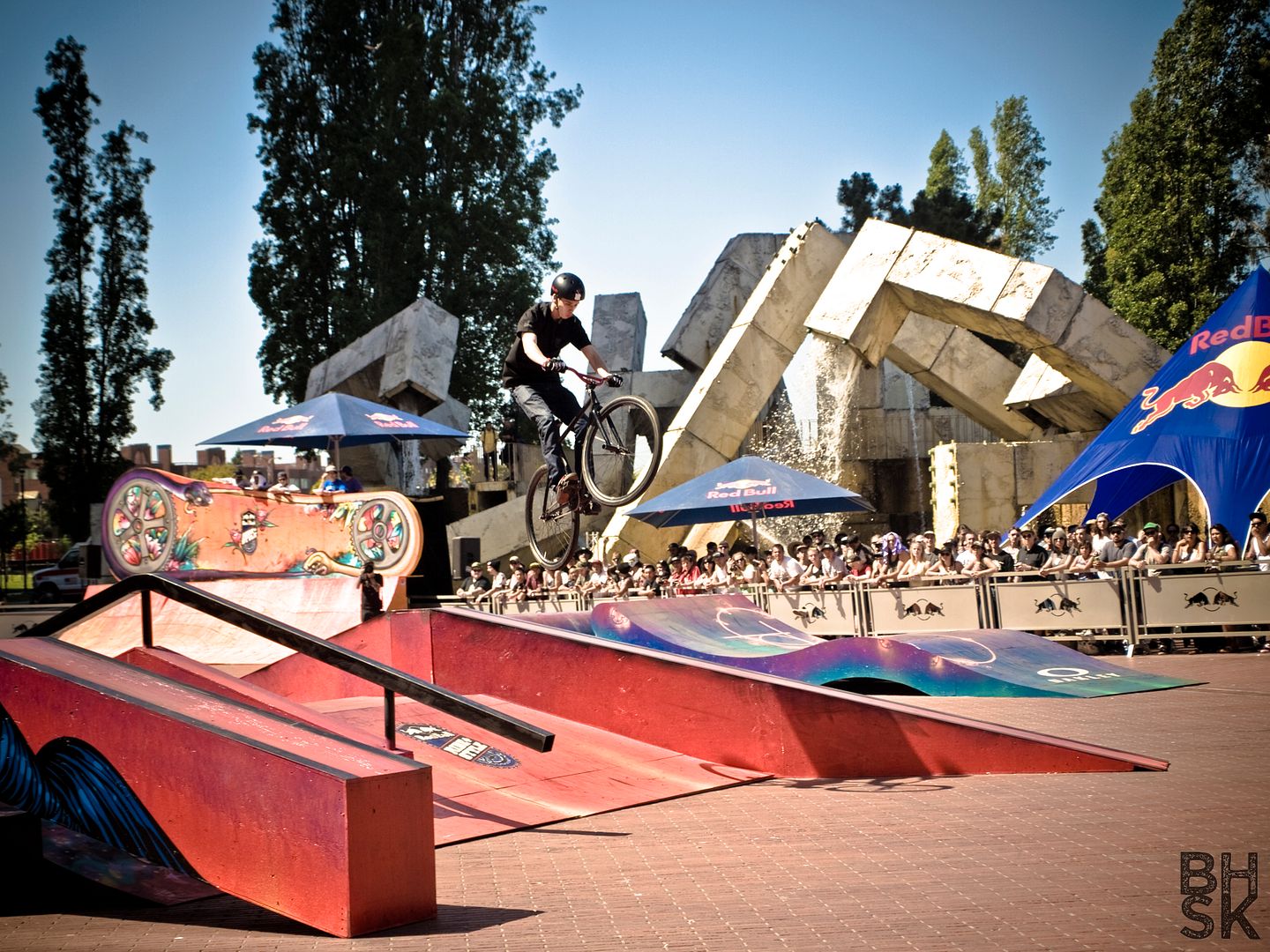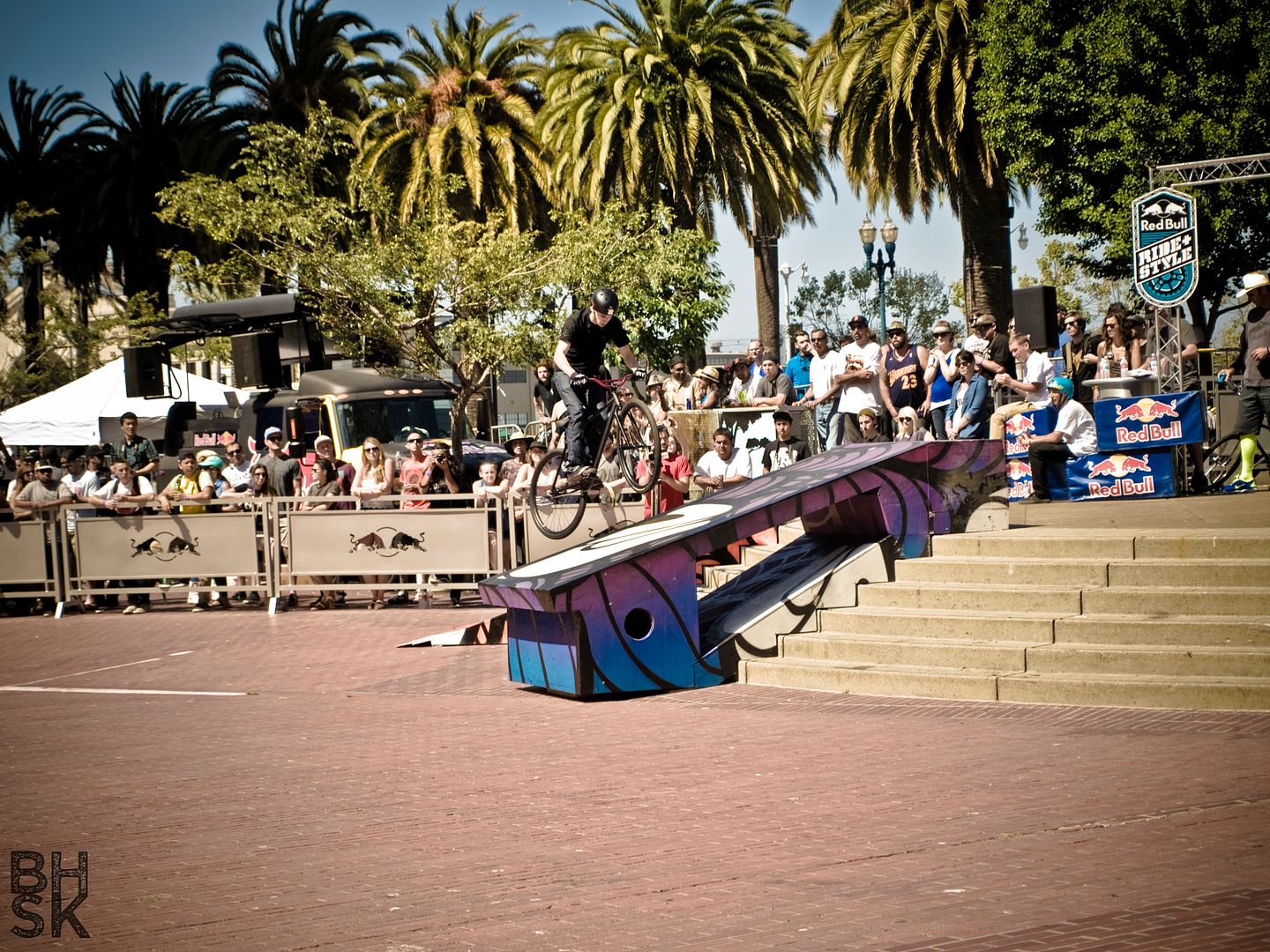 mike chacon is a rarity in the FGFS realm. he's still on the "wrong" wheel size. he still has bottom bracket drop. he still does "old school" tricks. but he's still fucking here because he's got the best hustle out there. where others have run over to the setups that are more "ideal" make has held fast to the classic setup. he'll do a 180 bar down the set then go straight into a damn 540 cab, then skid out into a keo. that's fuckin bonkers when everyone drools over grind variations and shit.
jmik