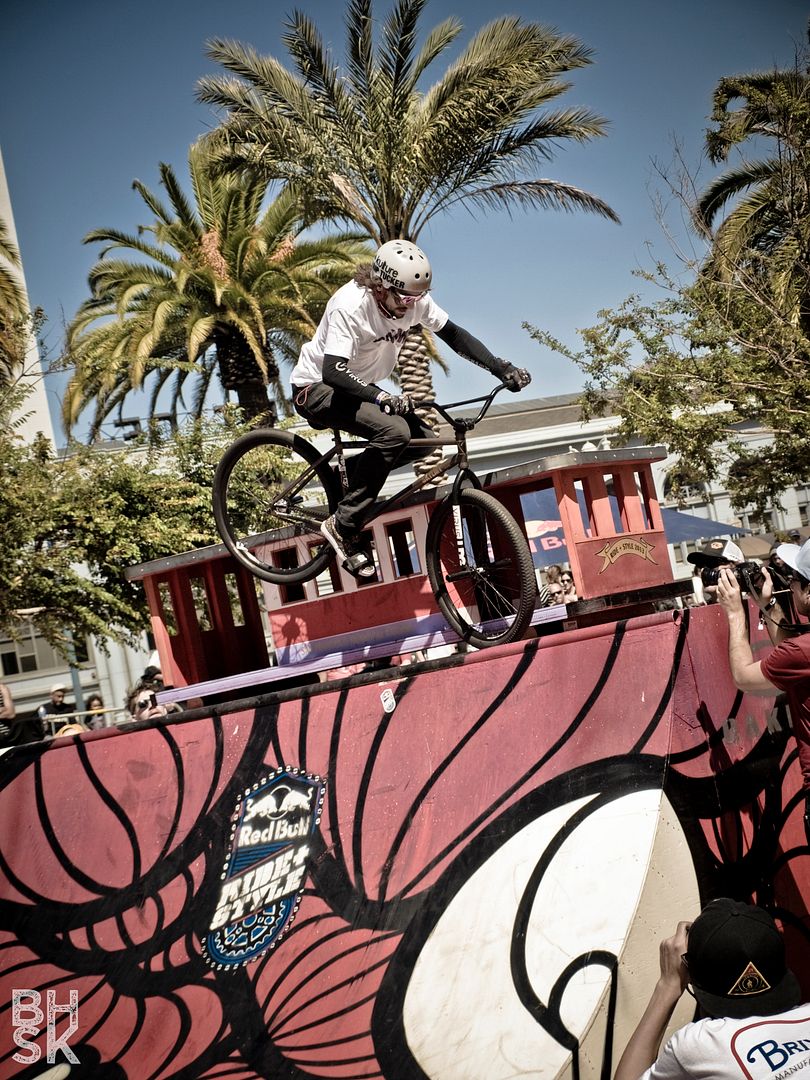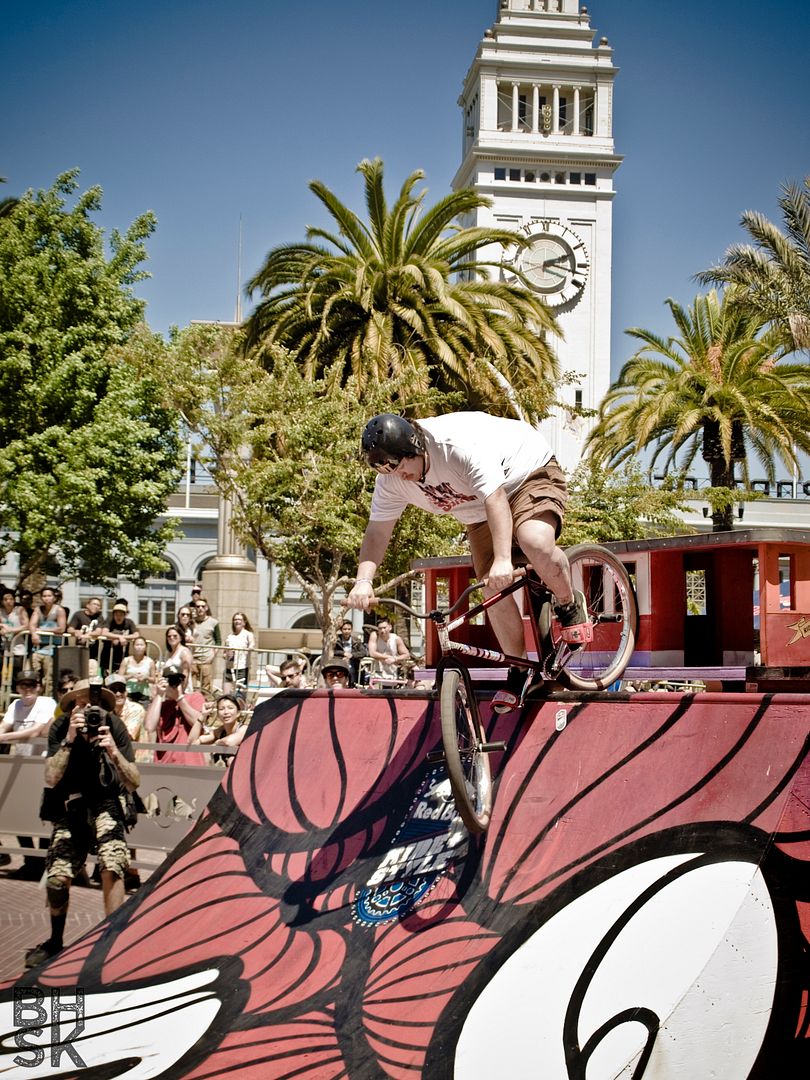 skylmt just picked up some of the pieces where the SE team left off. this means that dudes like johnny coward and gus molina have found themselves on the american made frames. their team is rounded out really well with the likes of steven jensen and others (we'll see the rest soon). more from skylmt after the jump!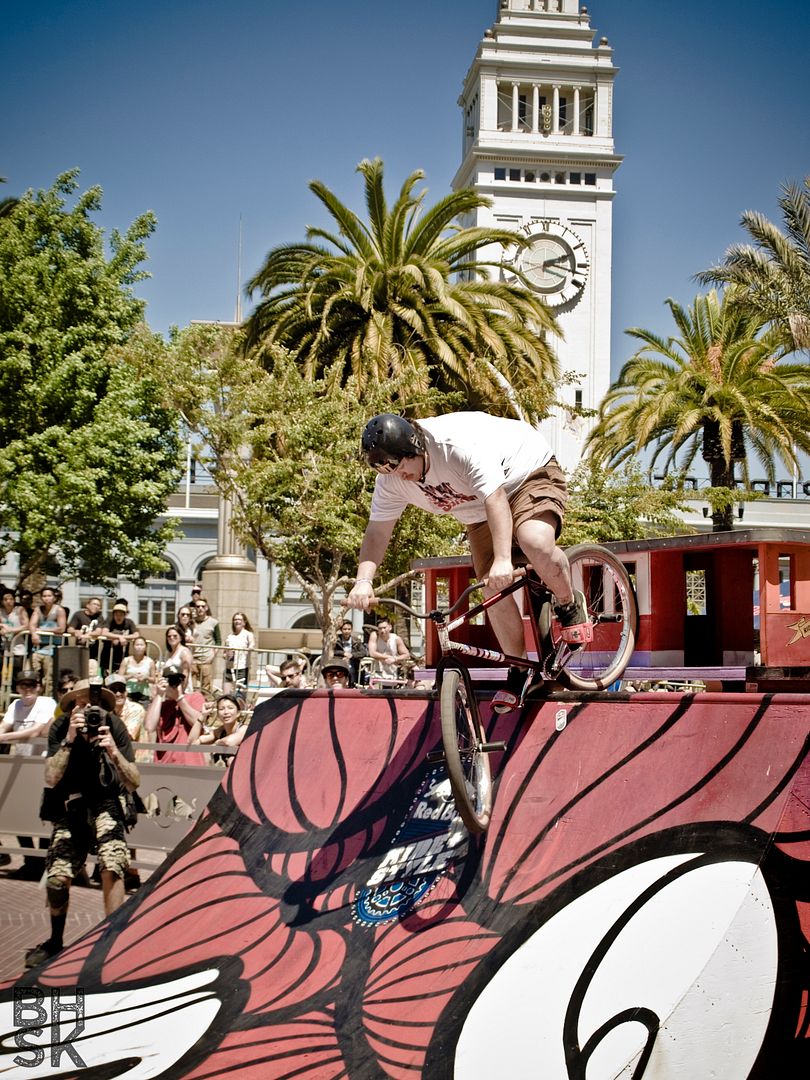 gus is definitely a character in the FGFS world and if you're an old fuck in FGFS, then you can remember the first time he had come to this event. he got broke off. those days are behind us and he got some good lines in too including a chainring stall climbing up the down ledge.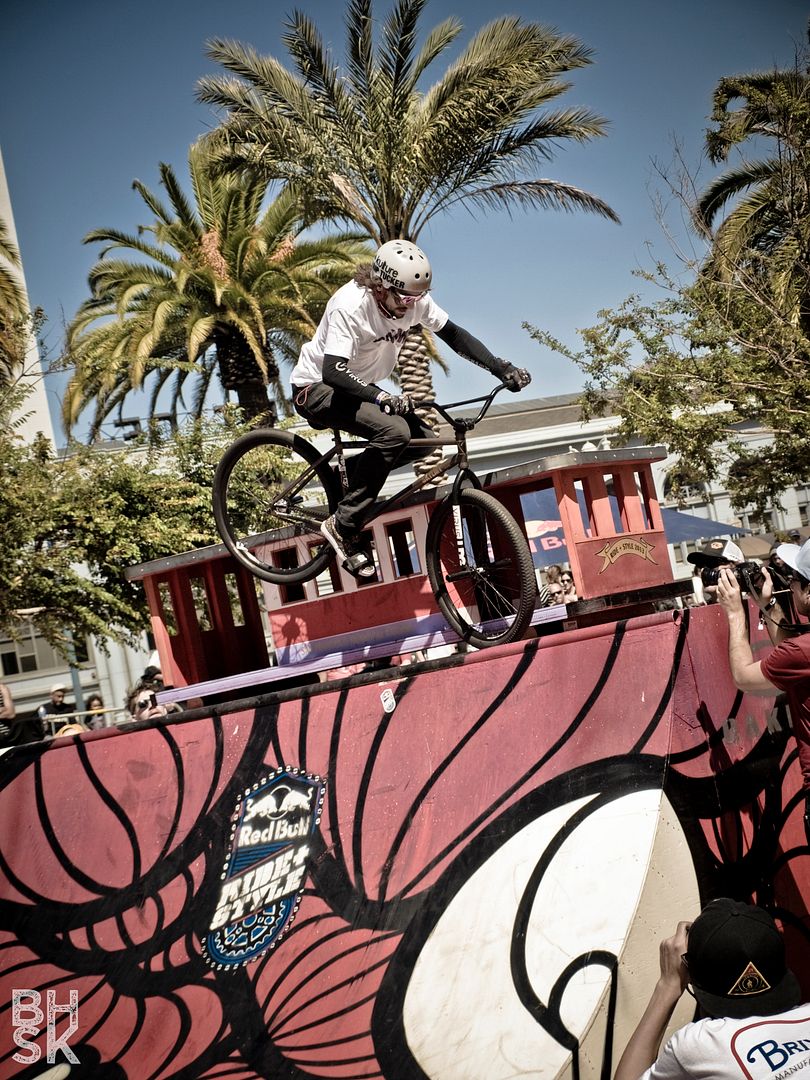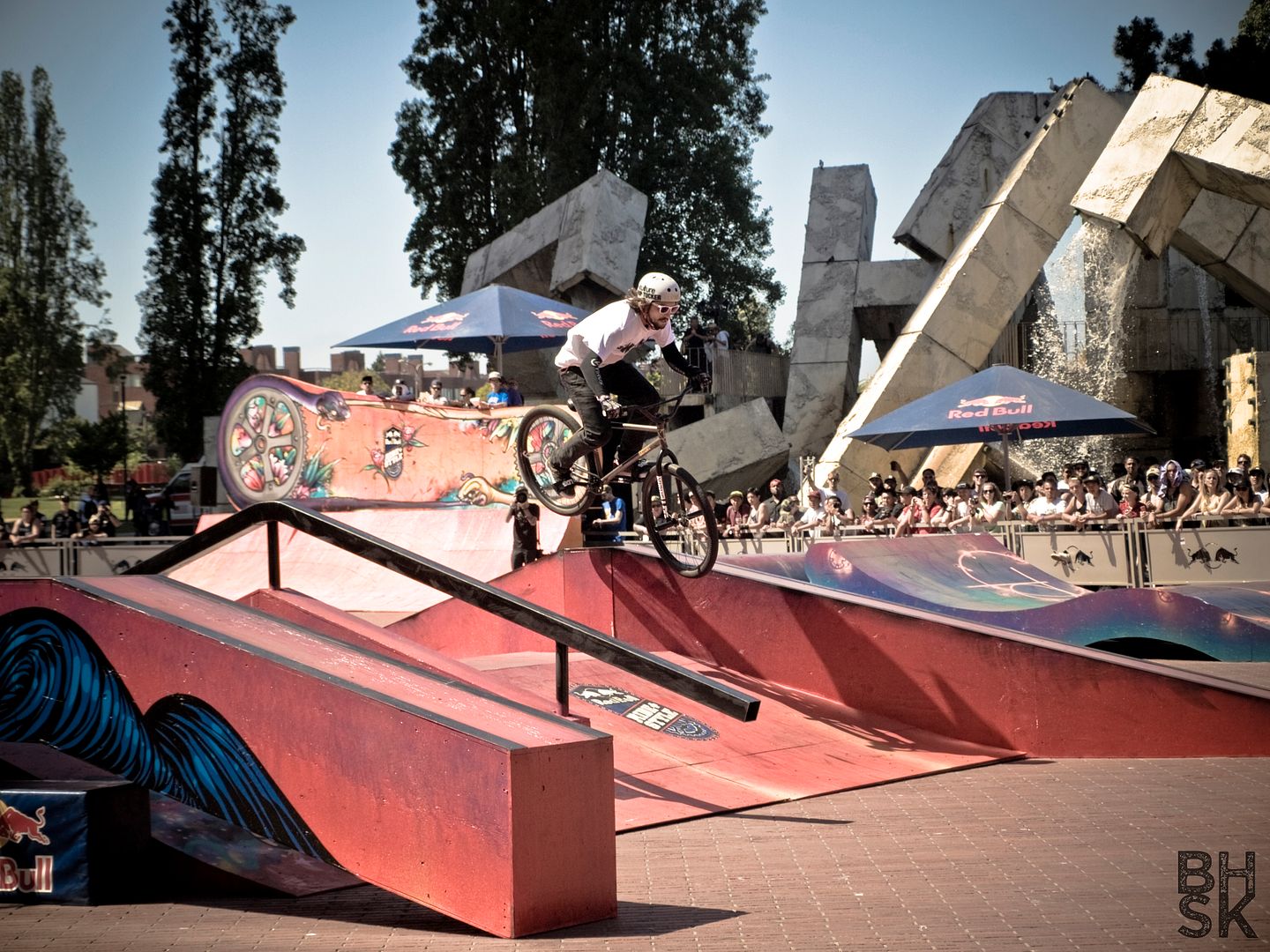 not alot of people know about johnny coward, but he's been around for a minute. though this isn't his natural environment (he's crazy smooth when it comes to trannys and bowls and such) he made due with stalls and one hand airs.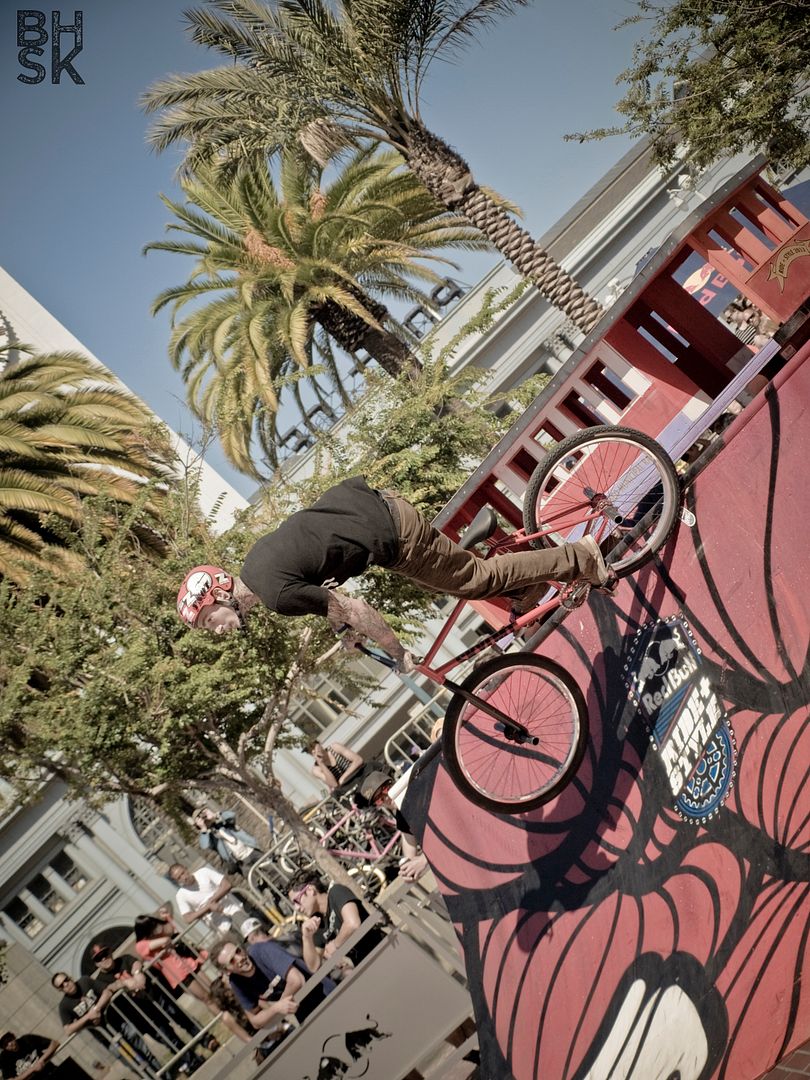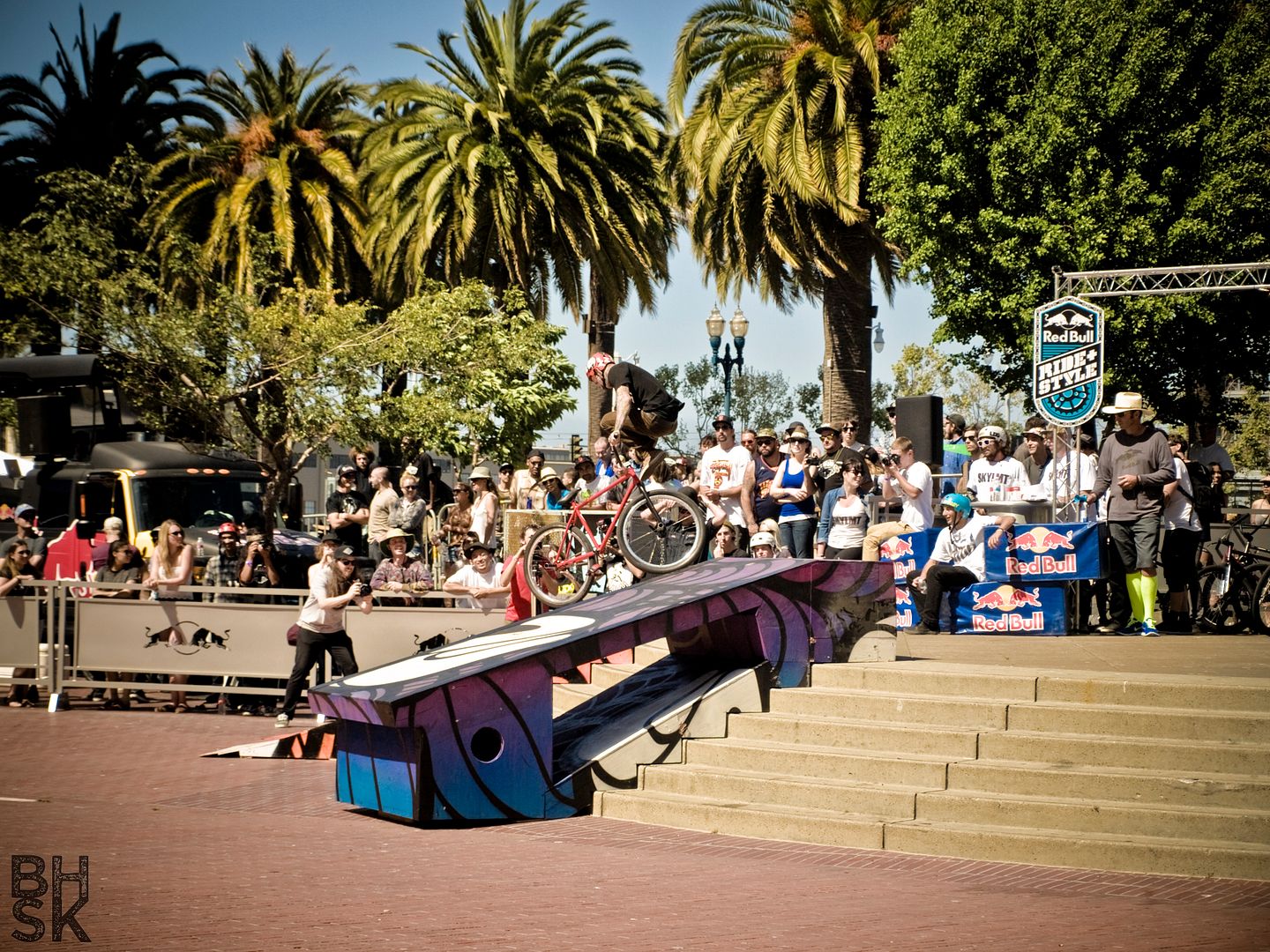 steven jensen has always been pioneering the transition of bmx technical tricks into FGFS. no one can hold a candle to how accurate his tricks are. i mean the guy rode up the frickin rail, and tailwhipped without needing a launch. come on...
jmik