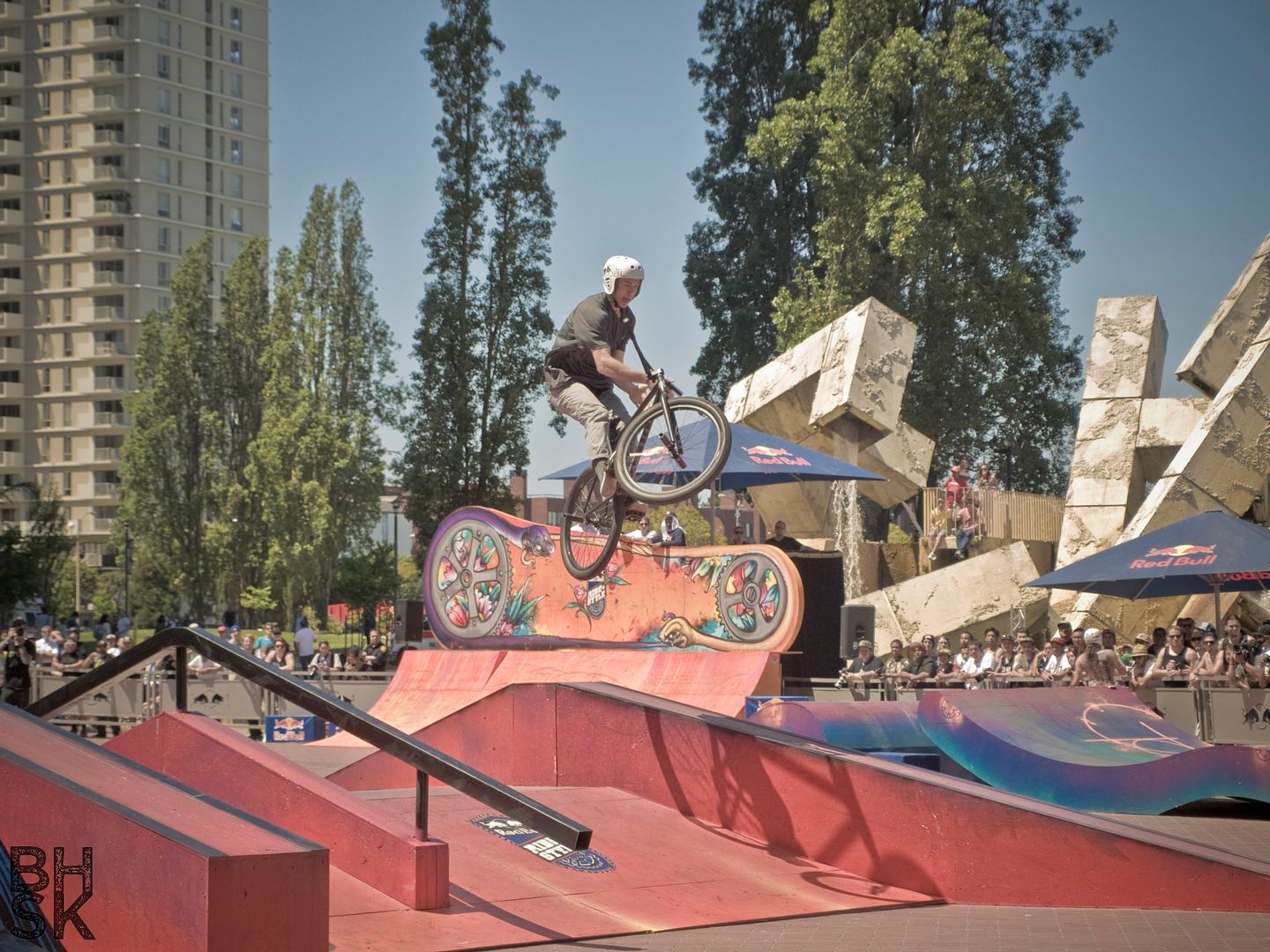 tyler and jacob hail from the state of washington. i think people kind of forget that both of these guys are pretty OG when it comes to FGFS- i remember when tyler was running an aluminum frame with a 650 up front all while everyone else had moved wayyyy beyond that. see more from these dudes after the jump.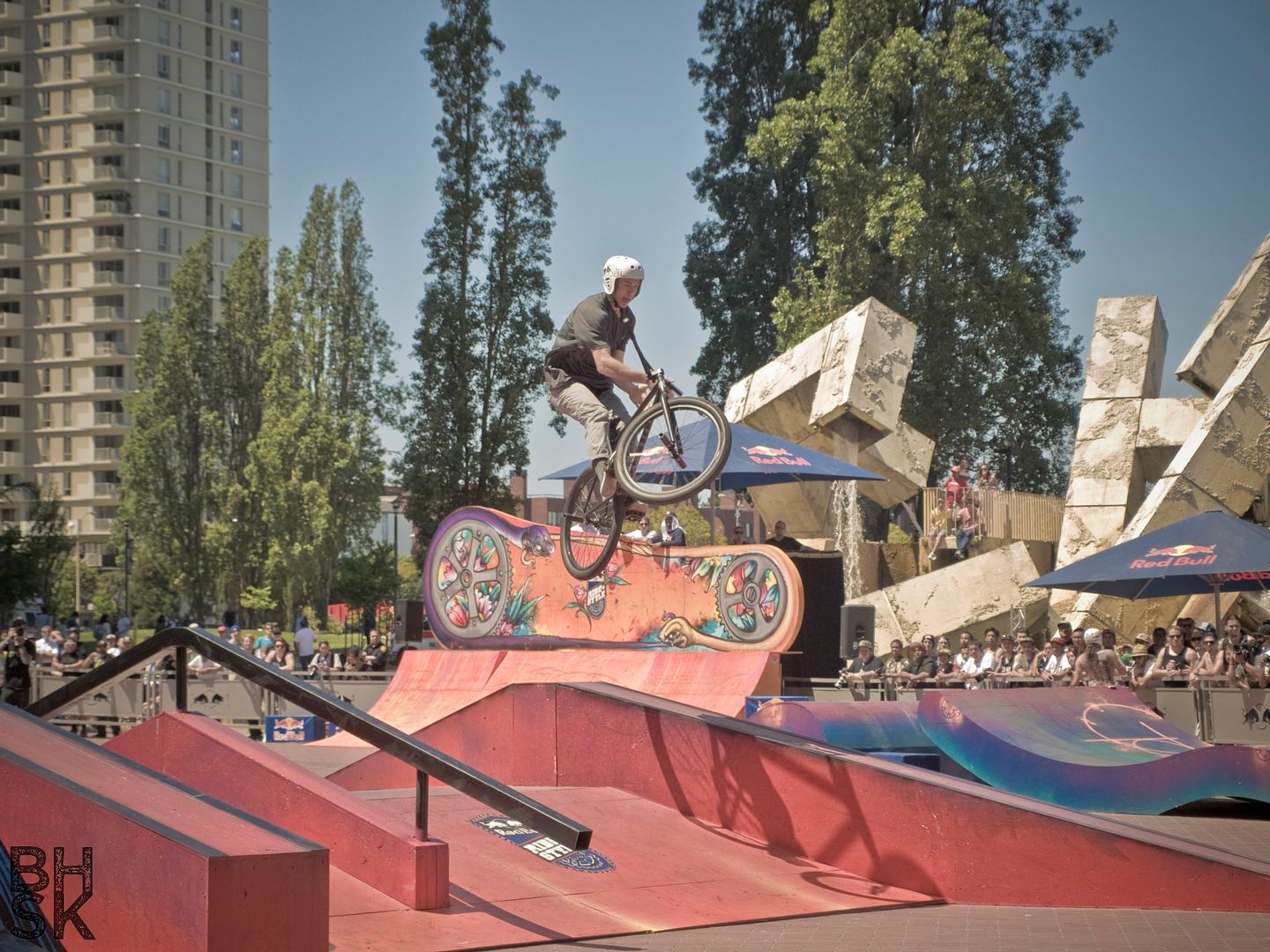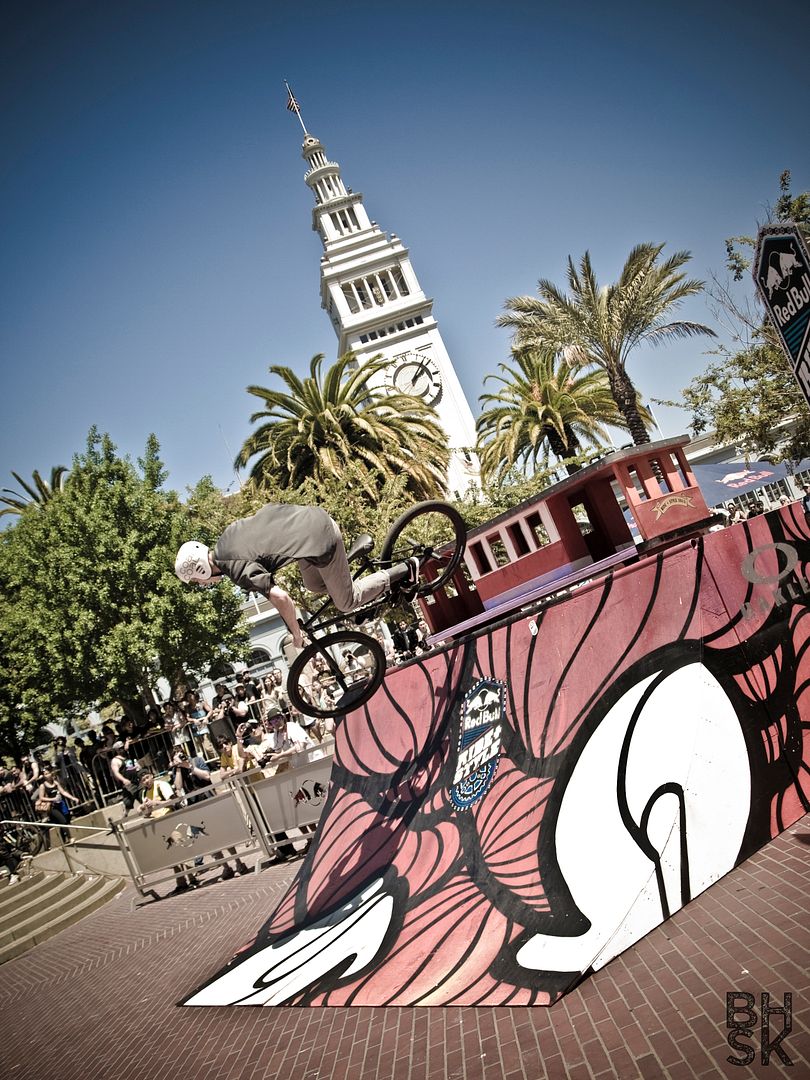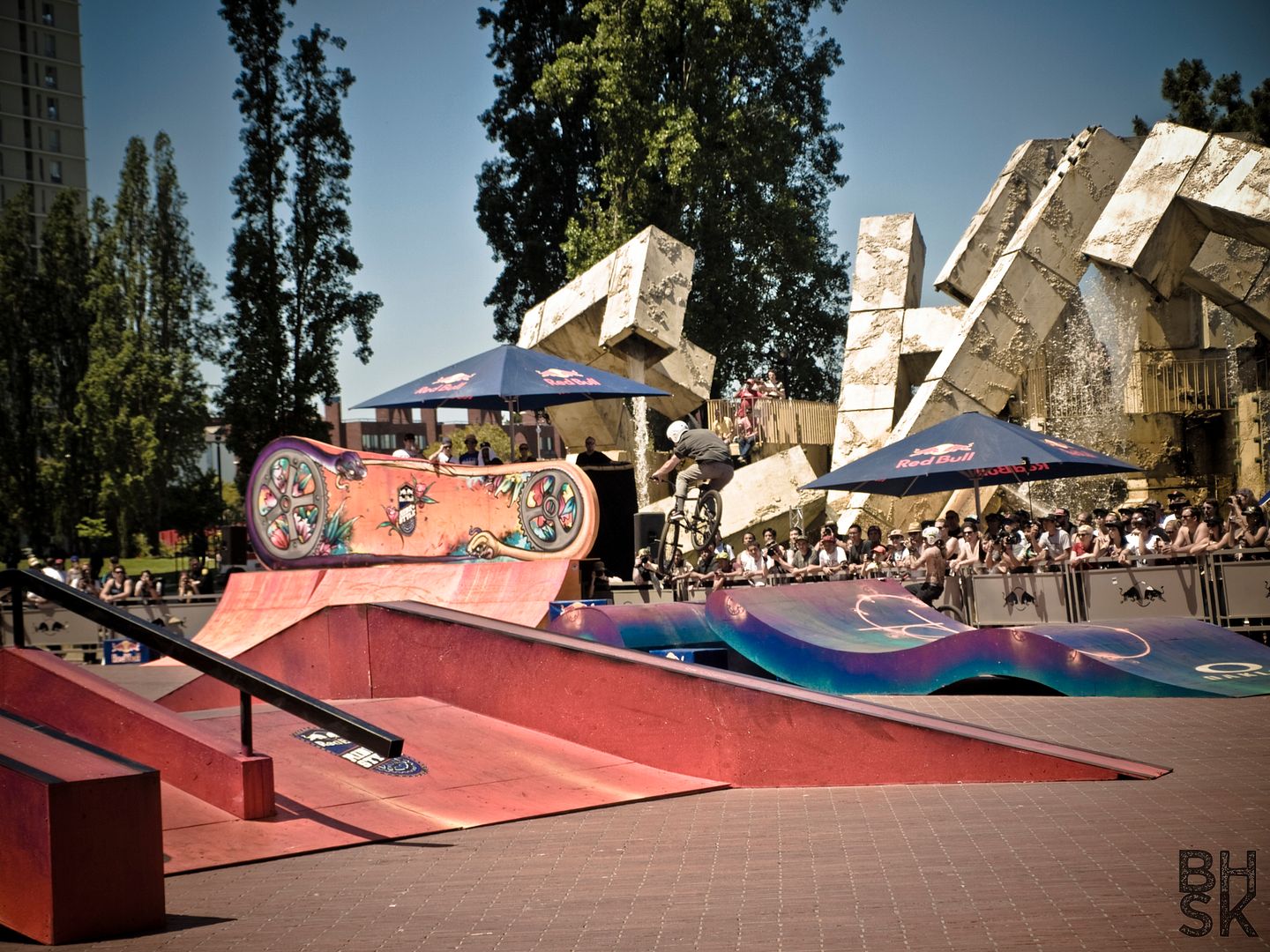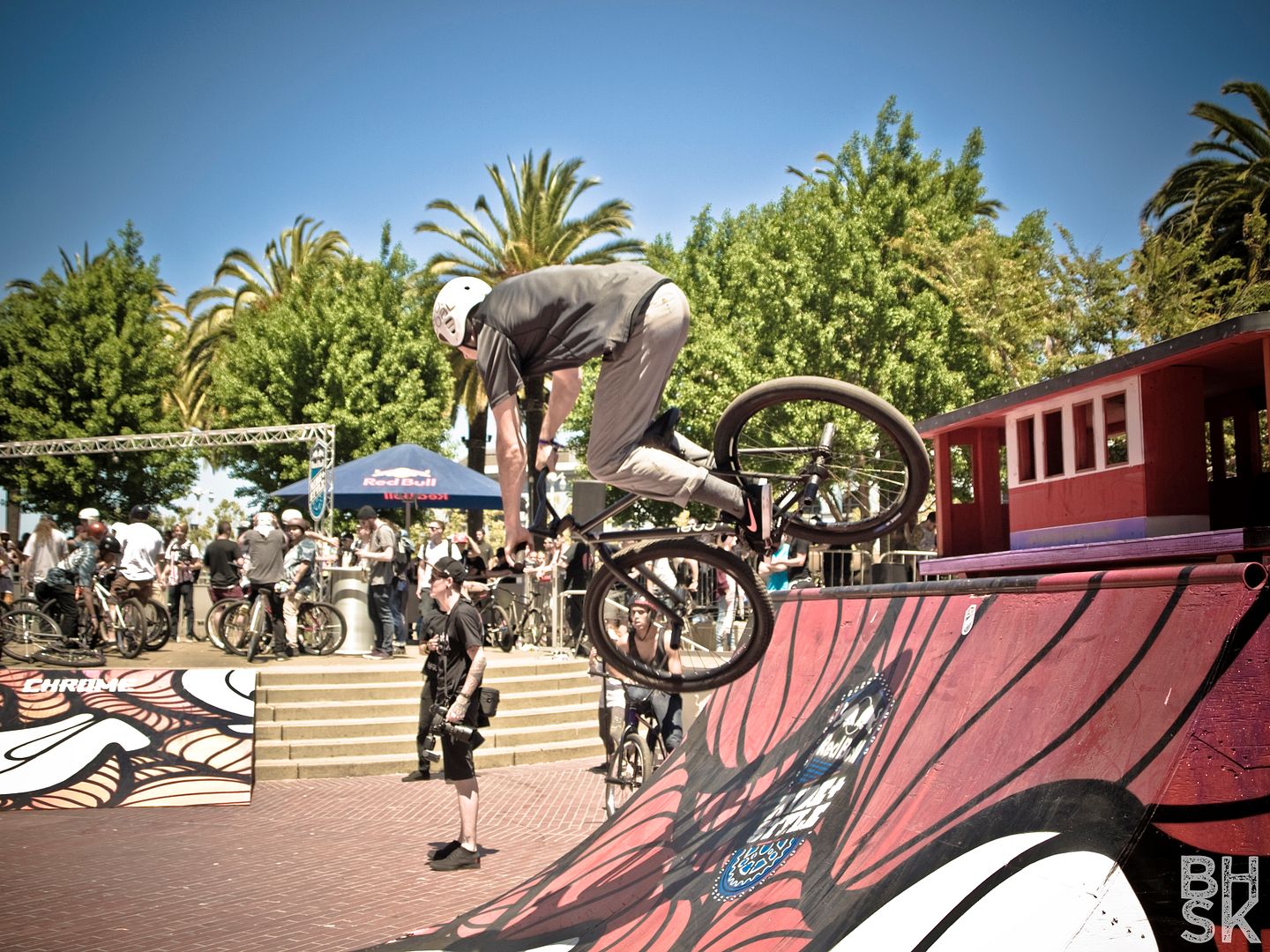 tyler johnson never ceases to amaze me. one day this guy is talking about shoes and fashion and shit and then he bust shit like a fakie double peg down the starting down ledge. he's goon on a bmx bike, he's good on a skateboard, let's just say he's good at everything.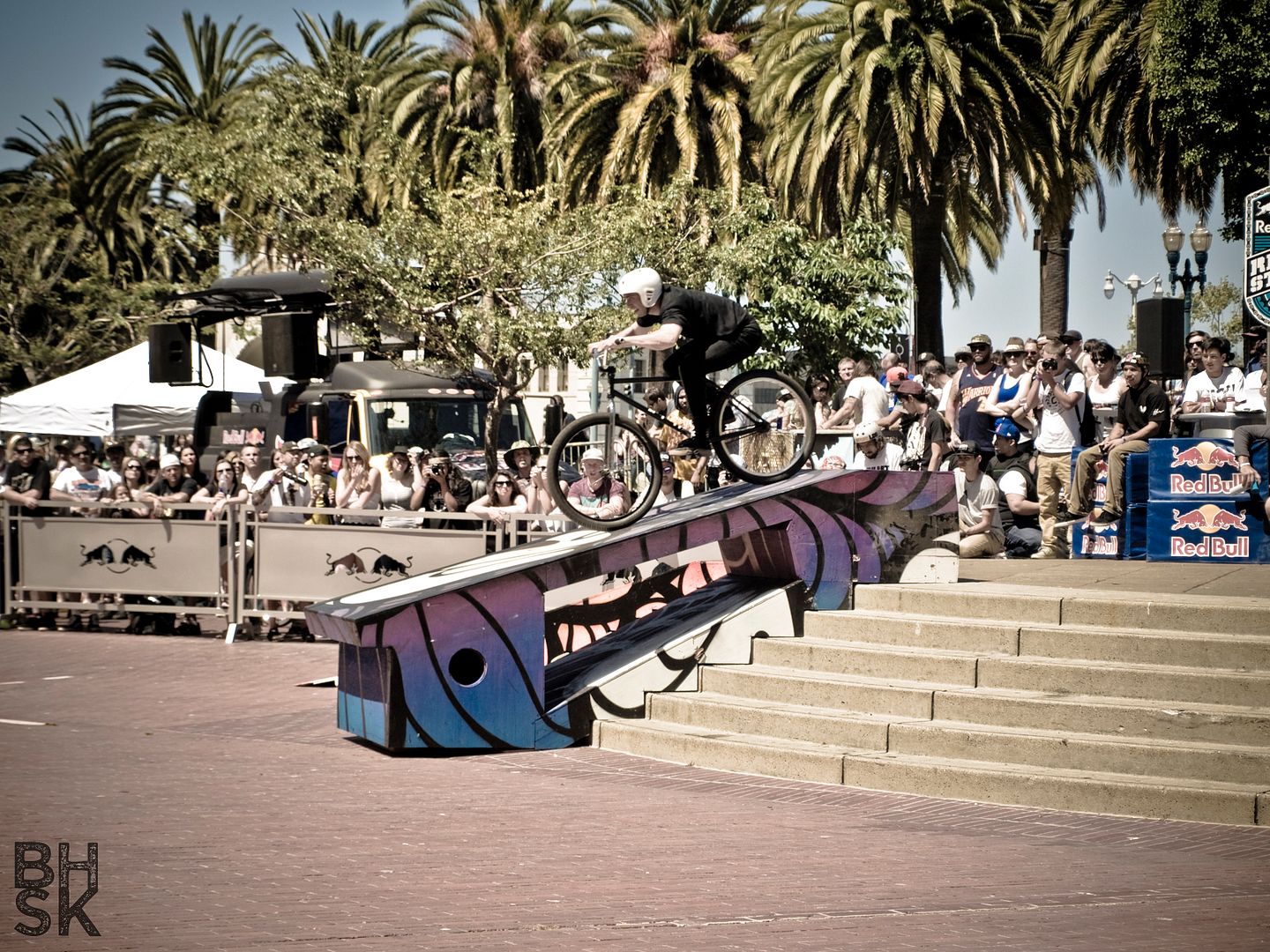 the
CSK
head honcho was present and in full effect. where everyone else will hit obstacles the way they're intended to, jacob ruff will hit them differently. not alot of people can see past the intended use of obsticles. check out that front tire while he riding down those stairs! dzzzzammmmn son!
jmik