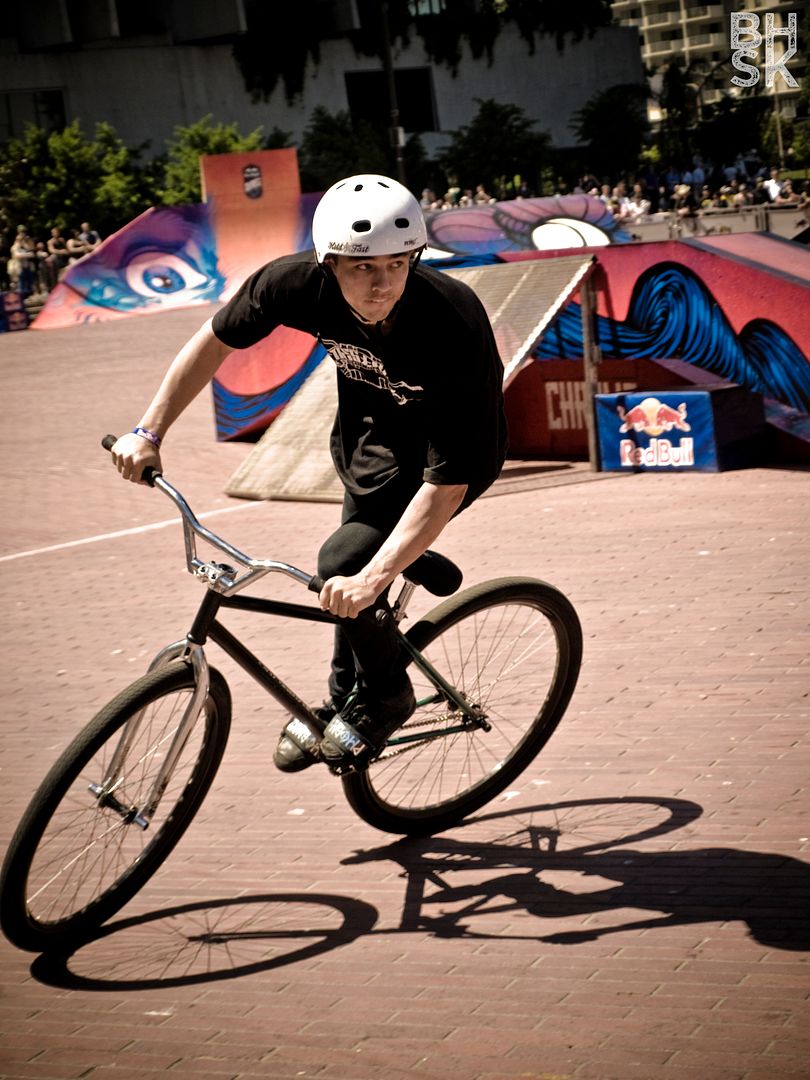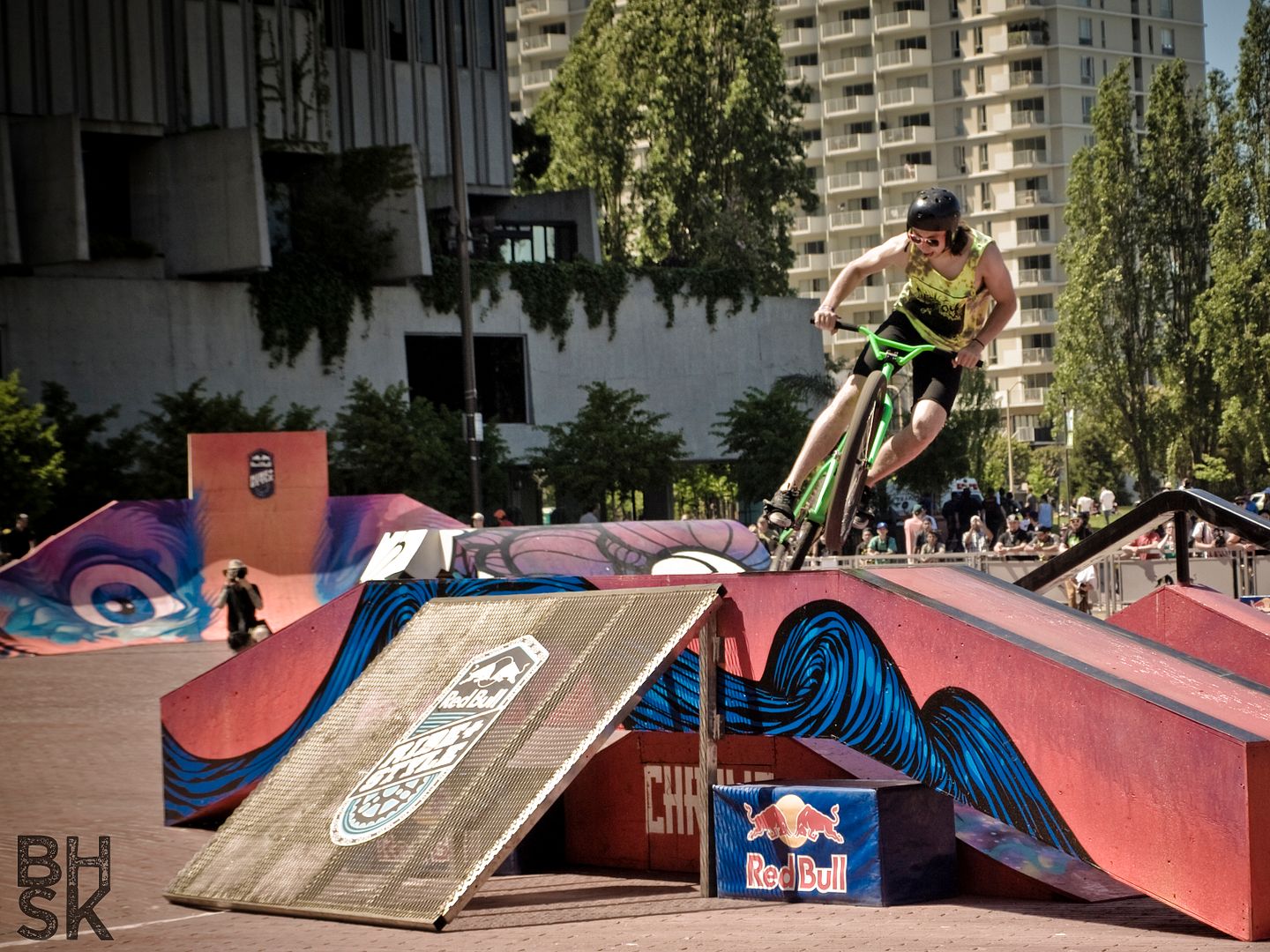 the destroy team was in full effect at the event. jeffy d runs the unicorn killer, and both corey and daniel are two of the very few who run a custom 29er. they may have different bikes but they're riding styles are actually really similar. get more after the jump!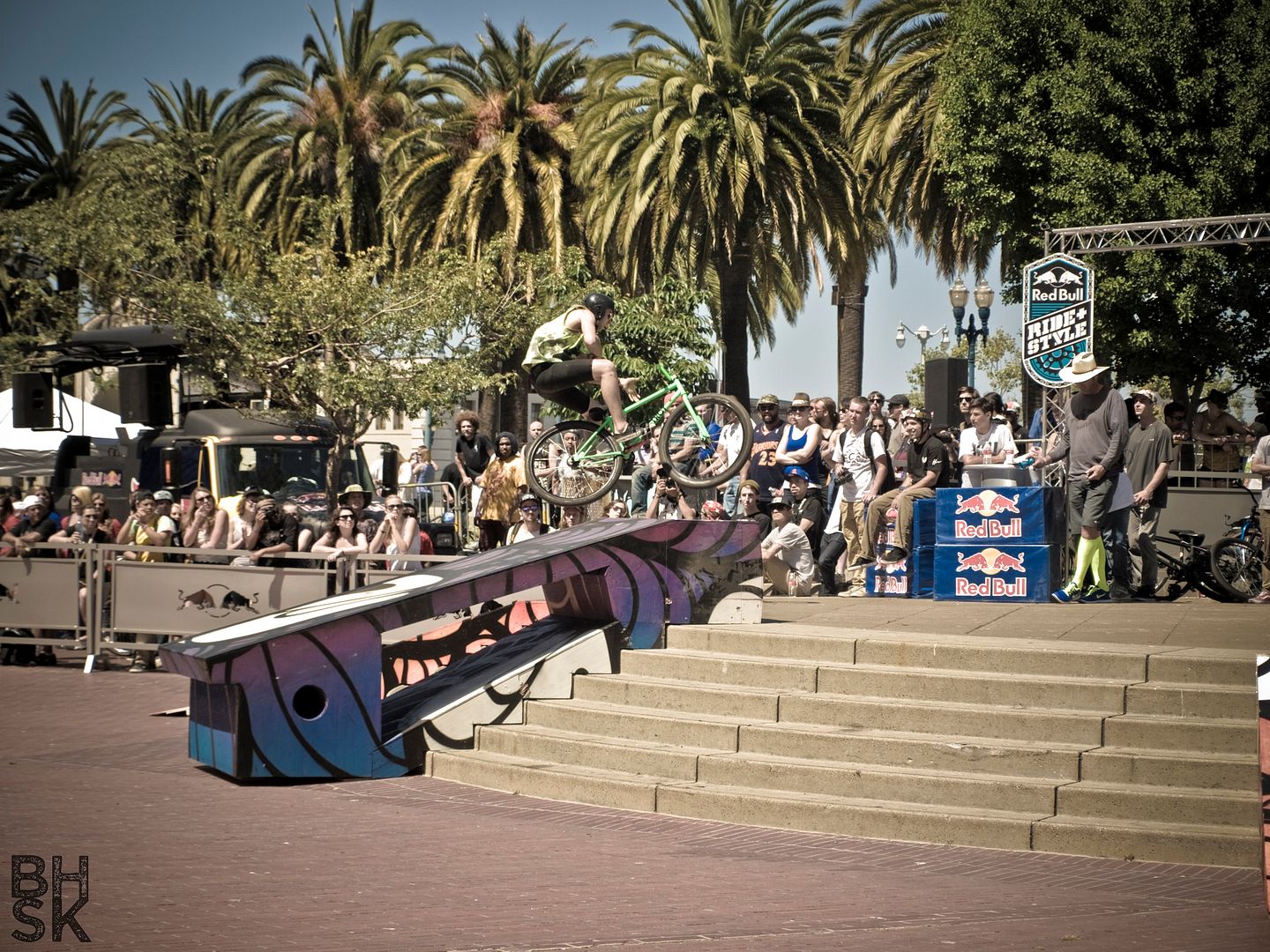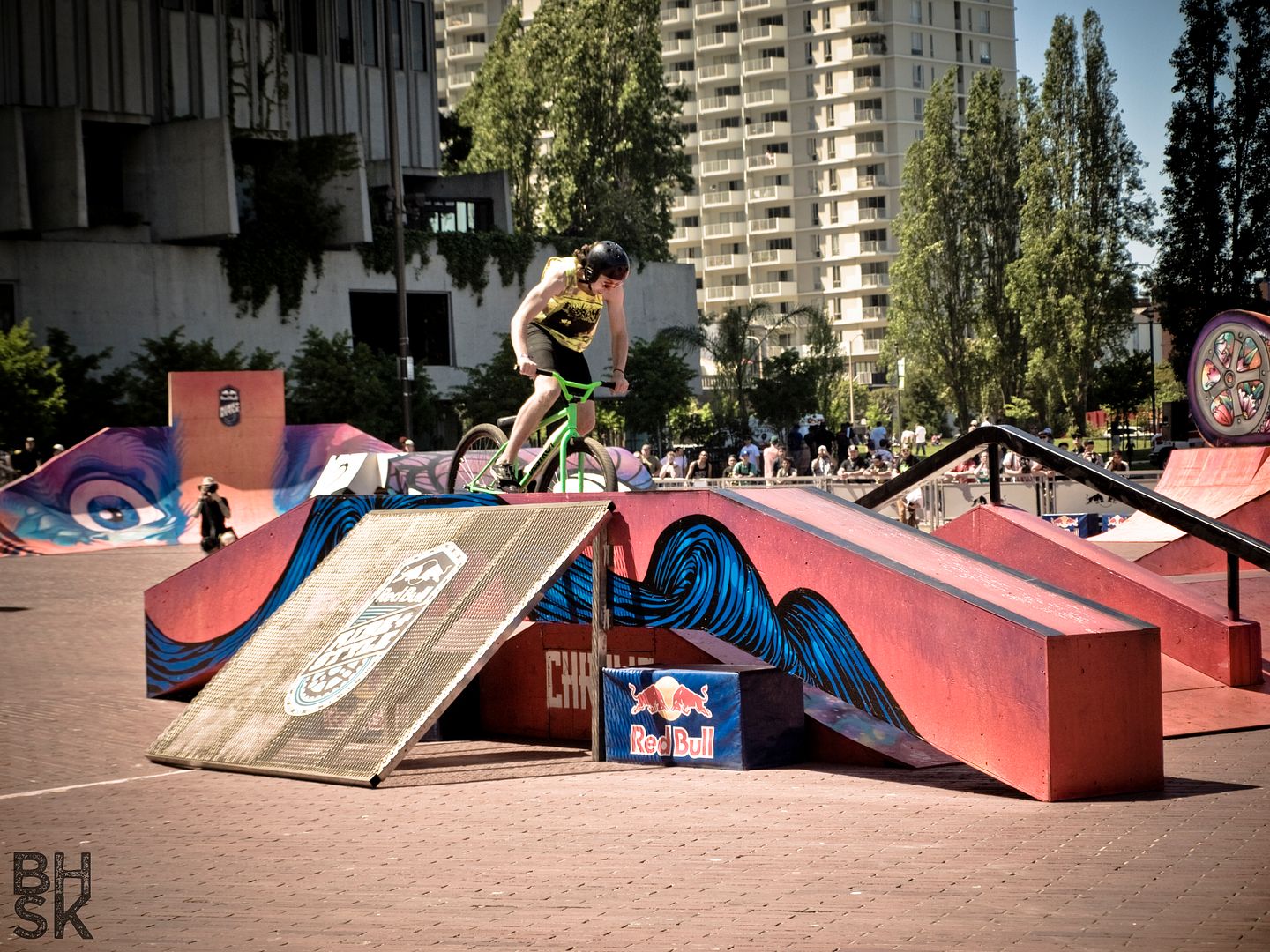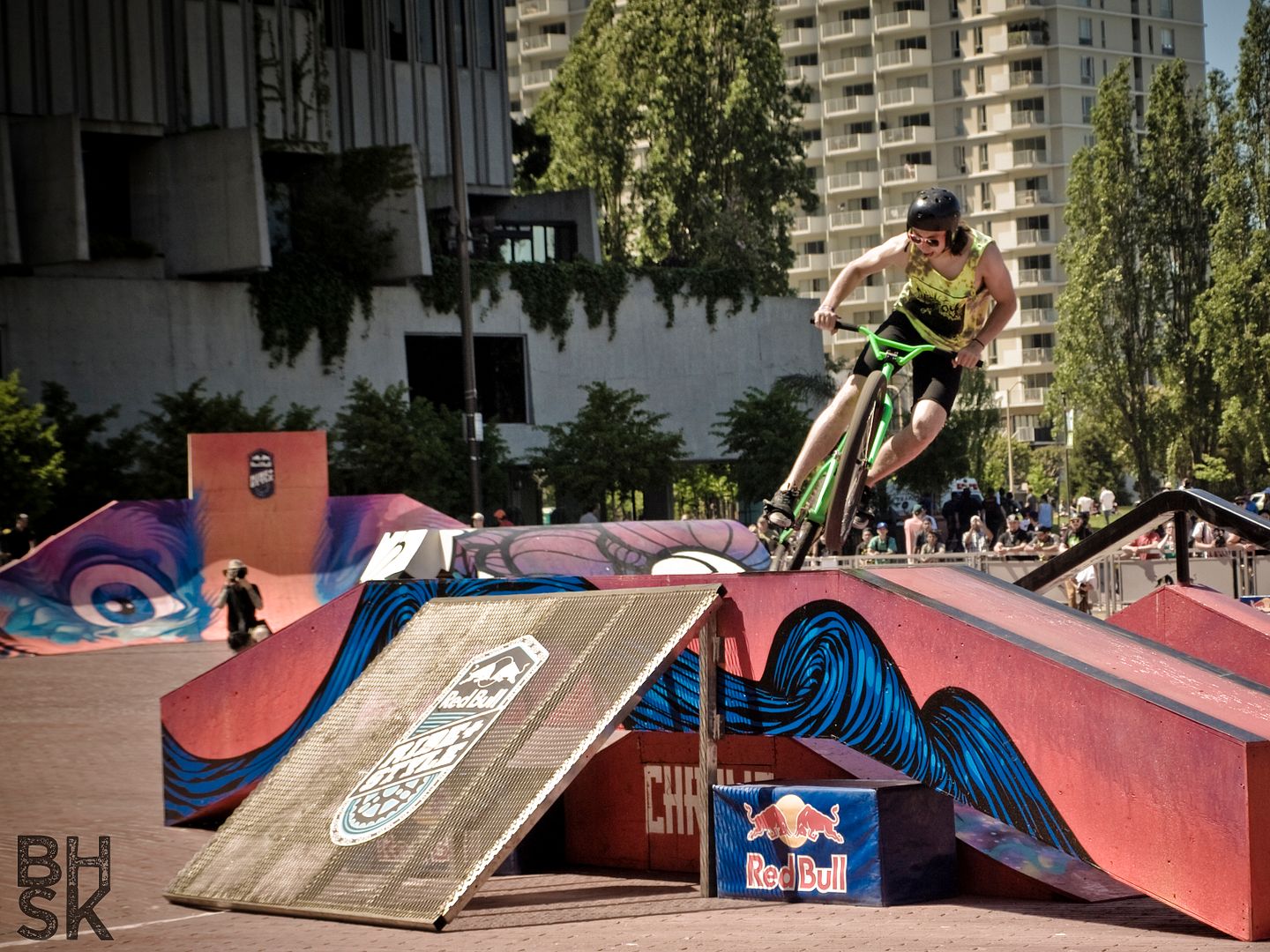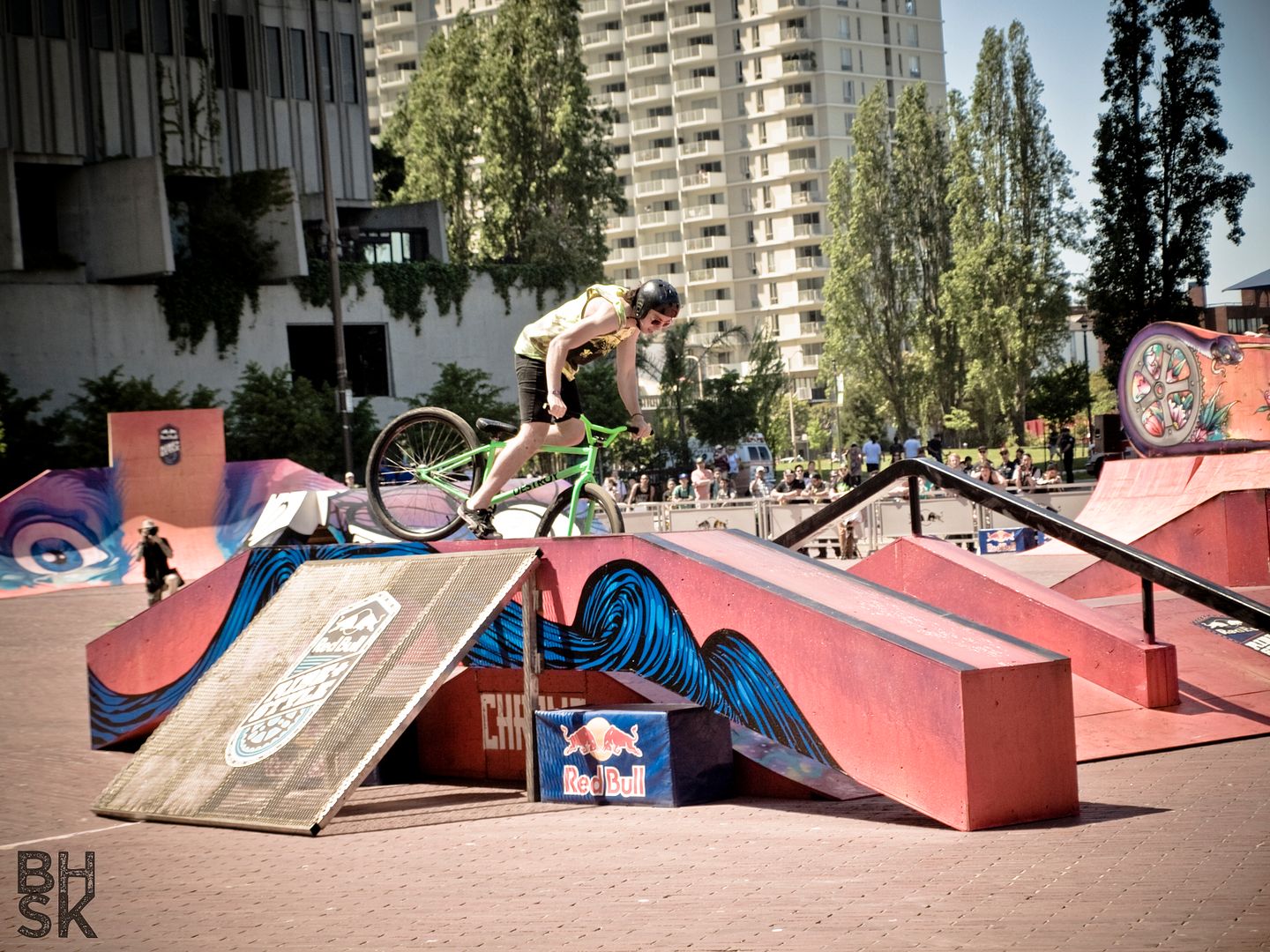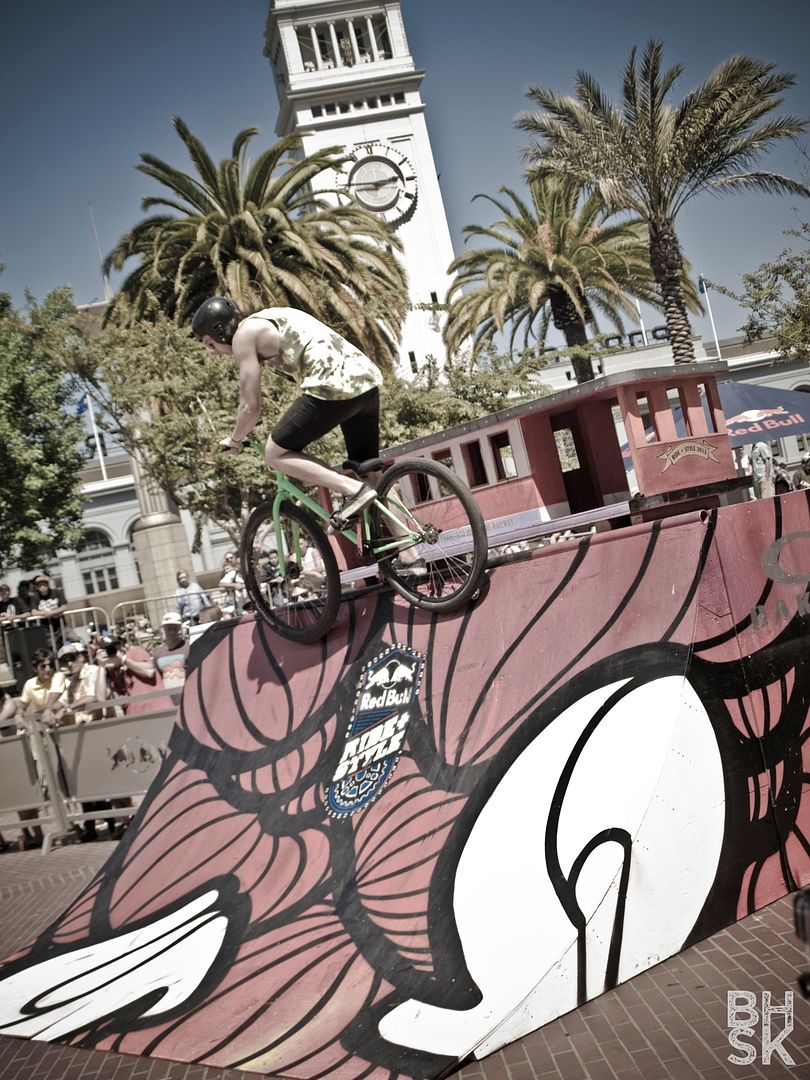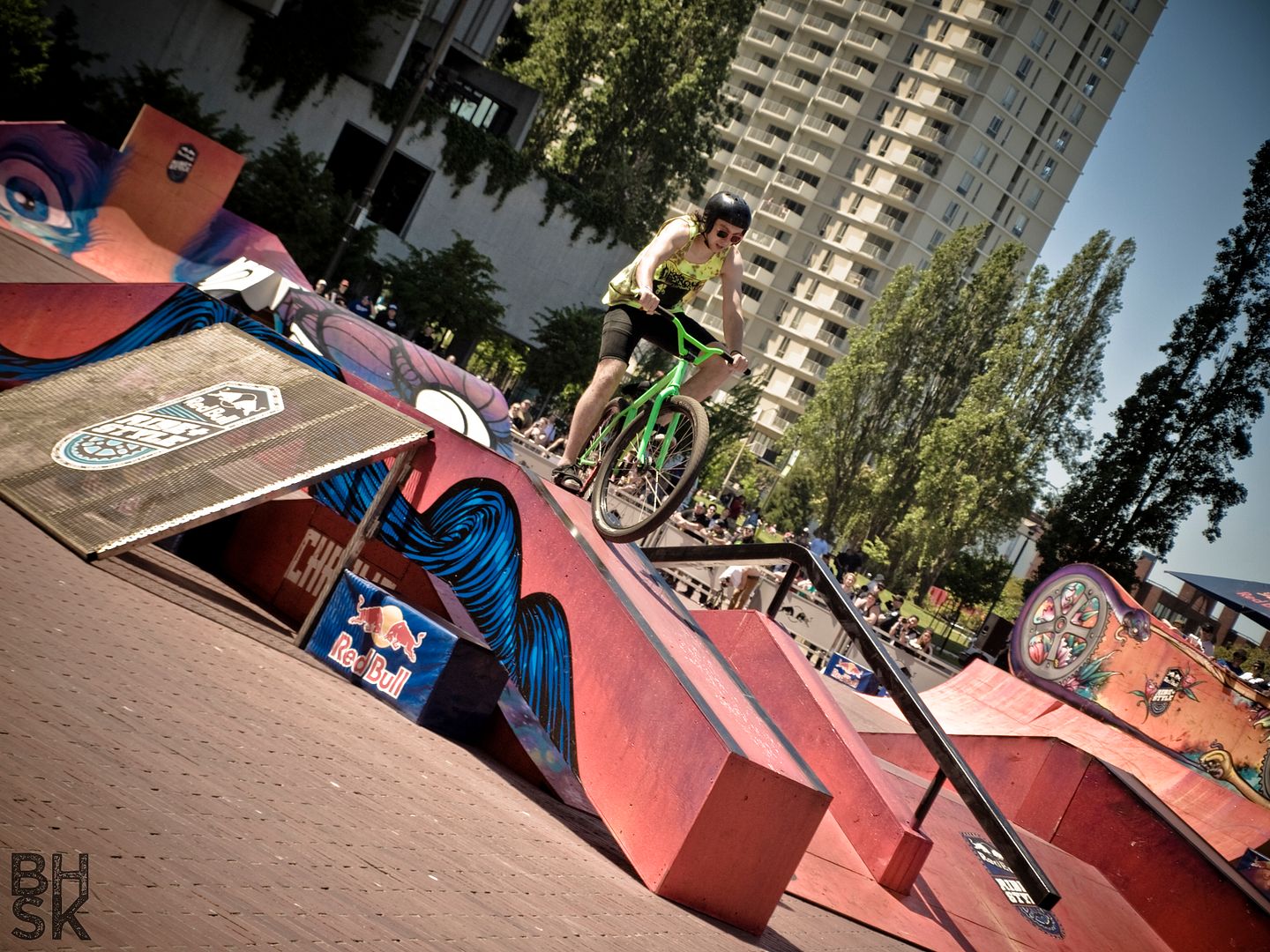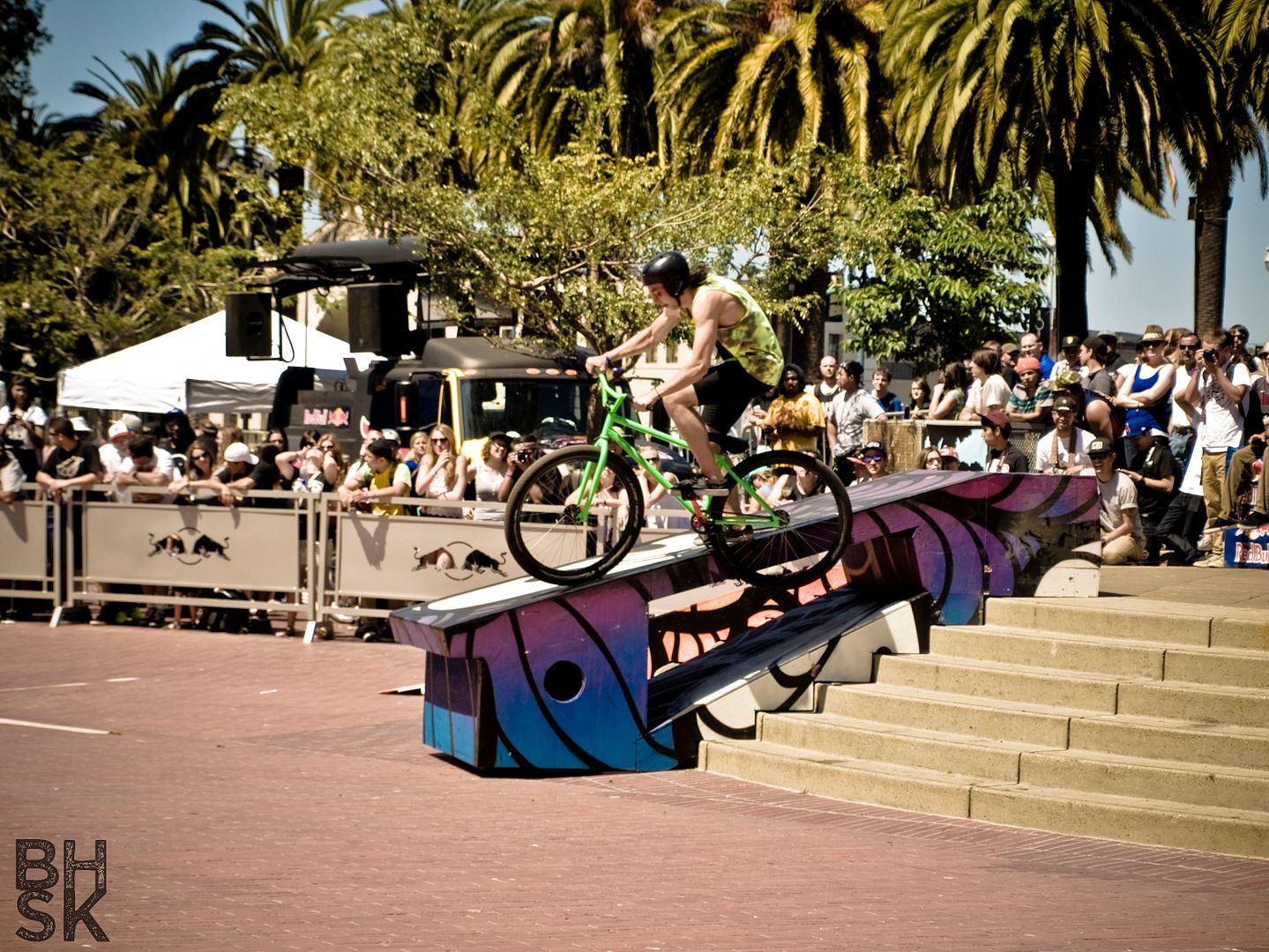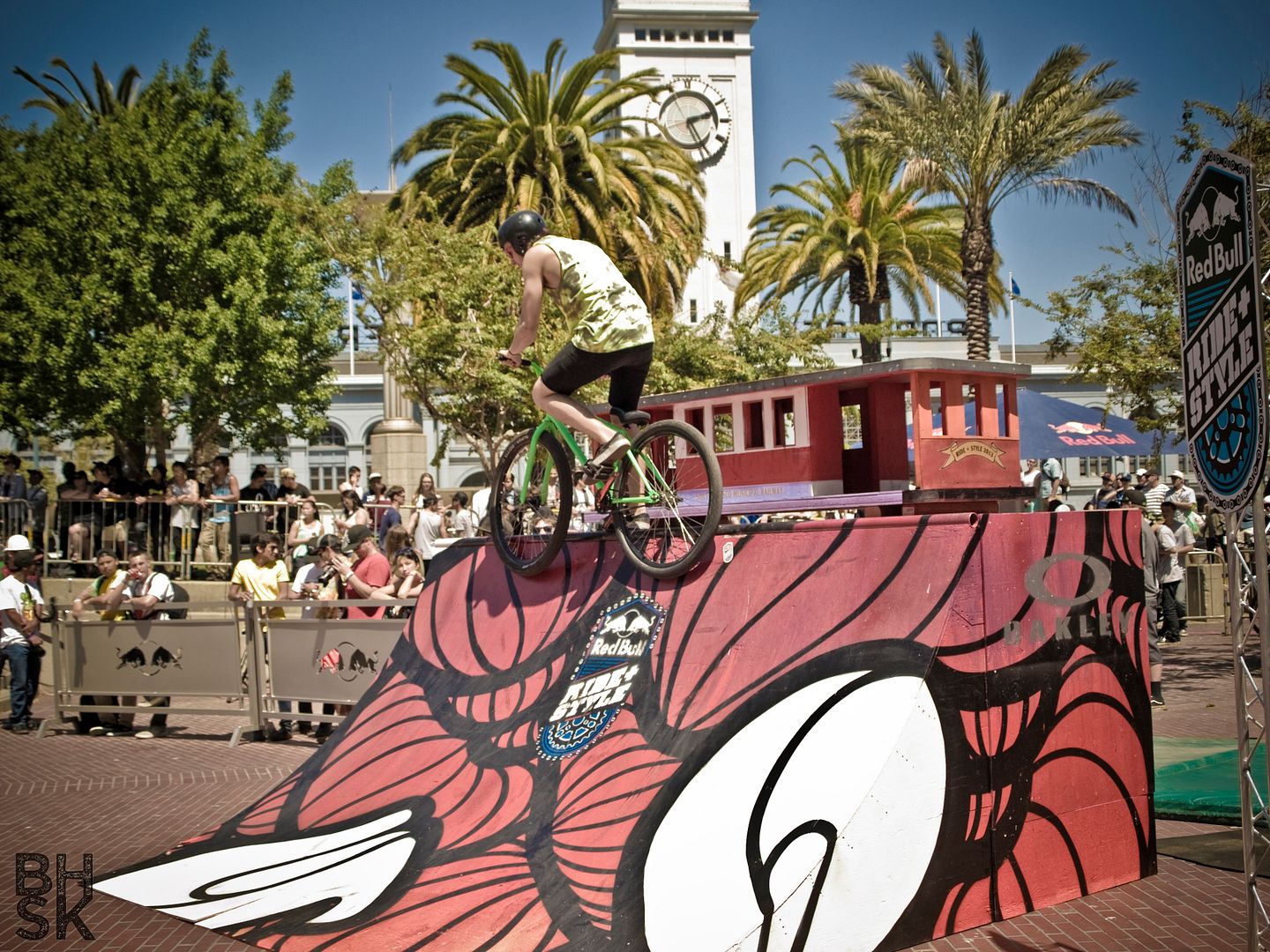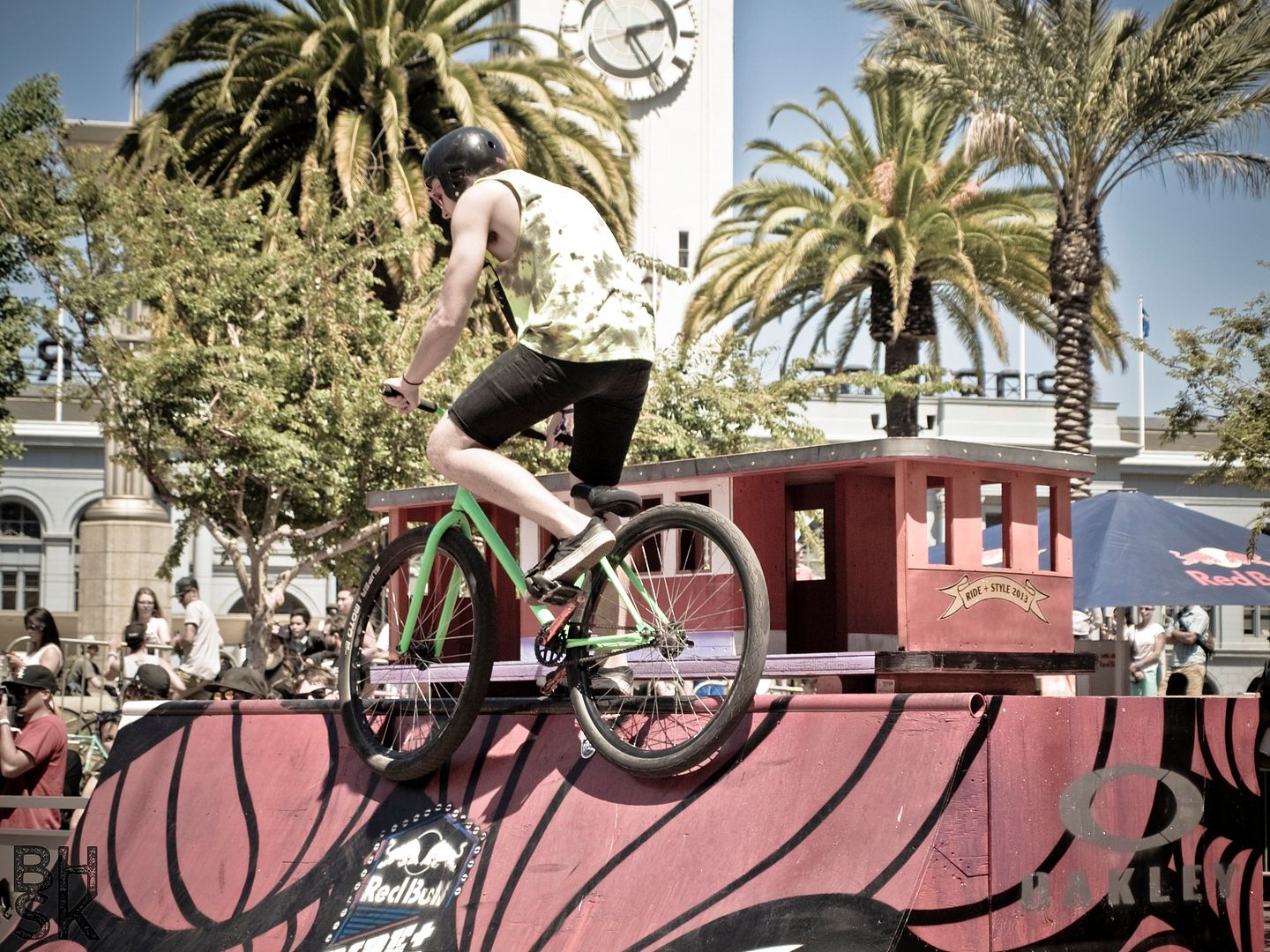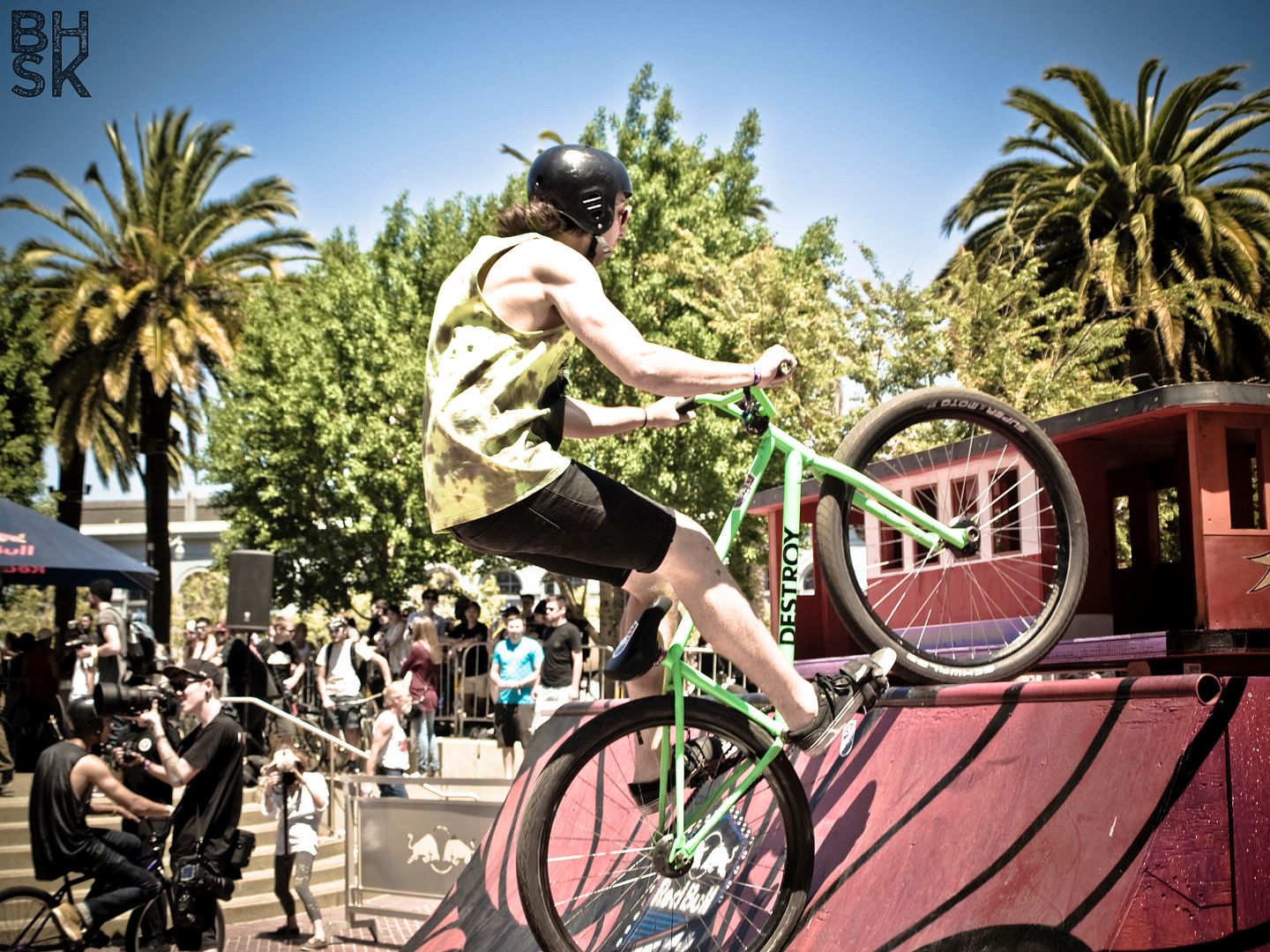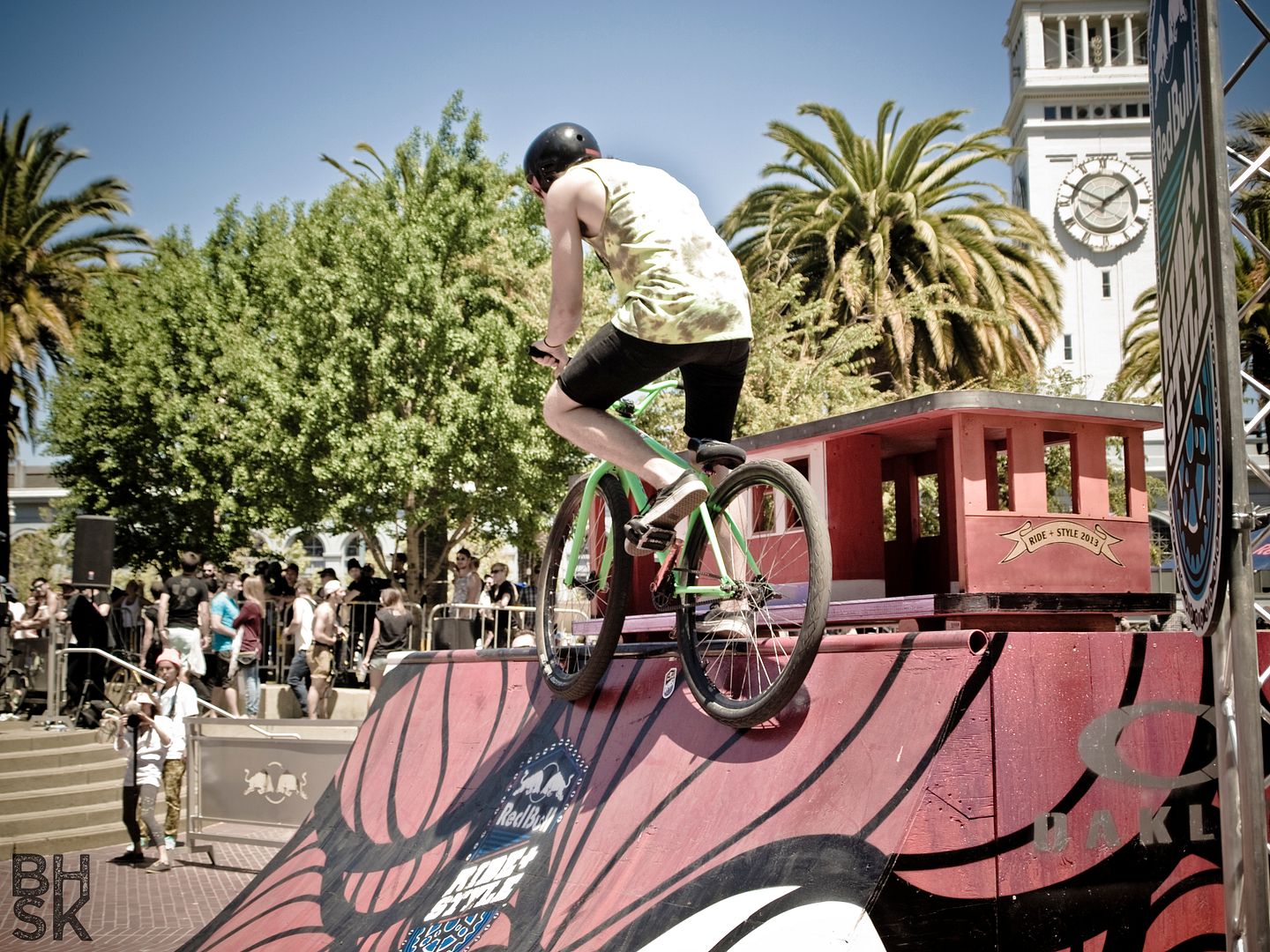 you dont see a whole lot of daniel torres out in the blogosphere, but i can assure you he's out there. i can see some of you questioning why he was there- he pulled a 180 to fake double peg, kicking off a slew of fakie grinds from the competition. yeah, there's pegs on there. itty bitty pegs.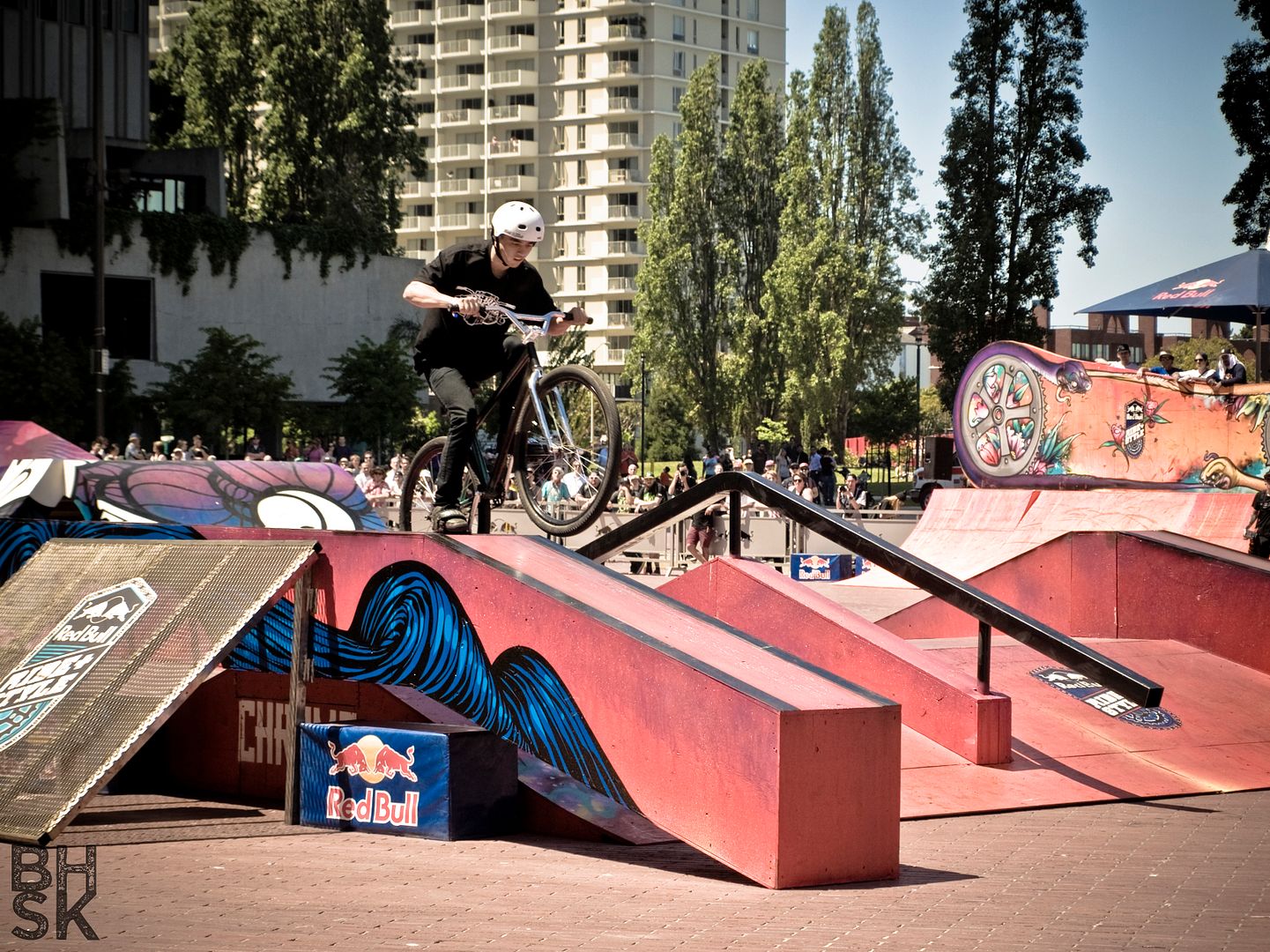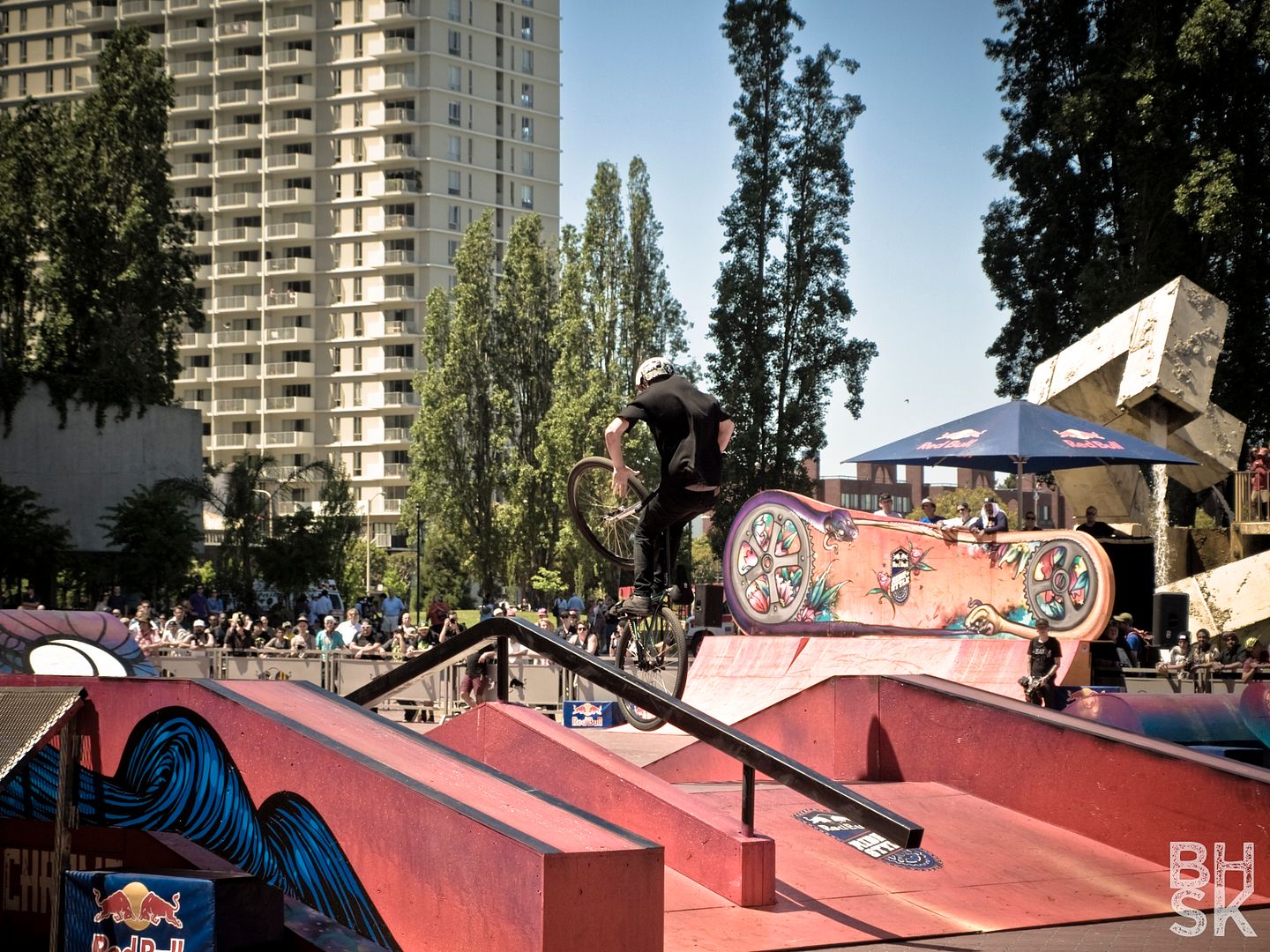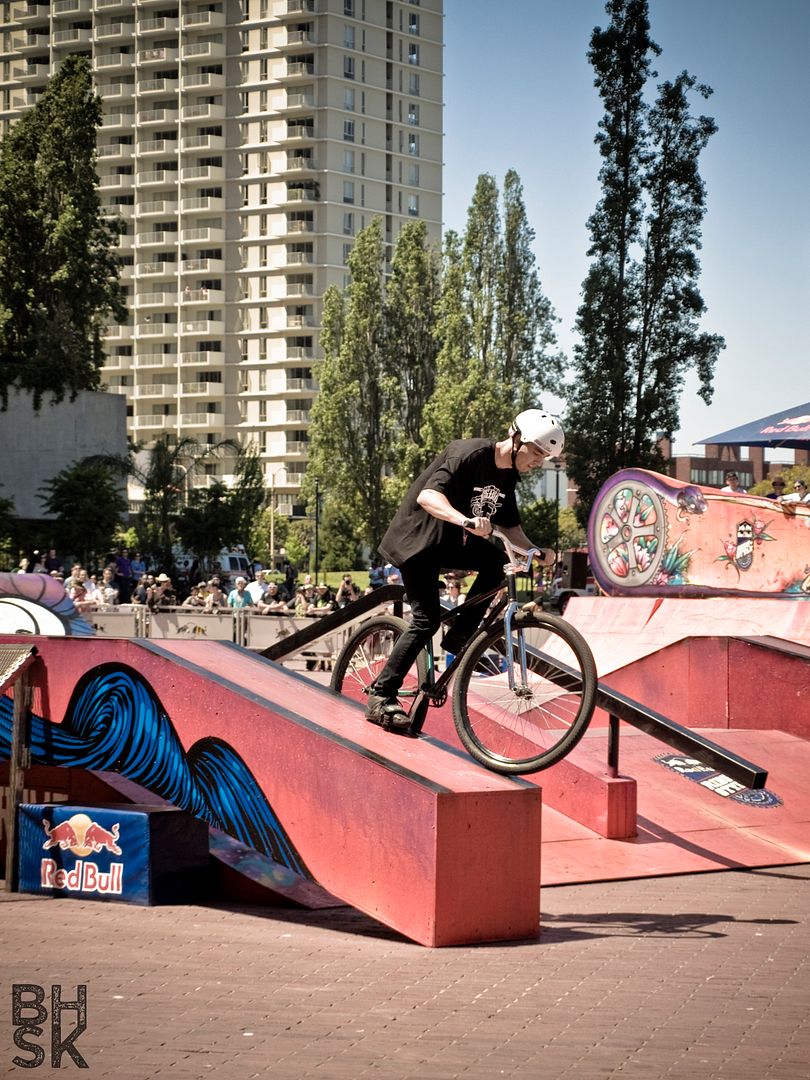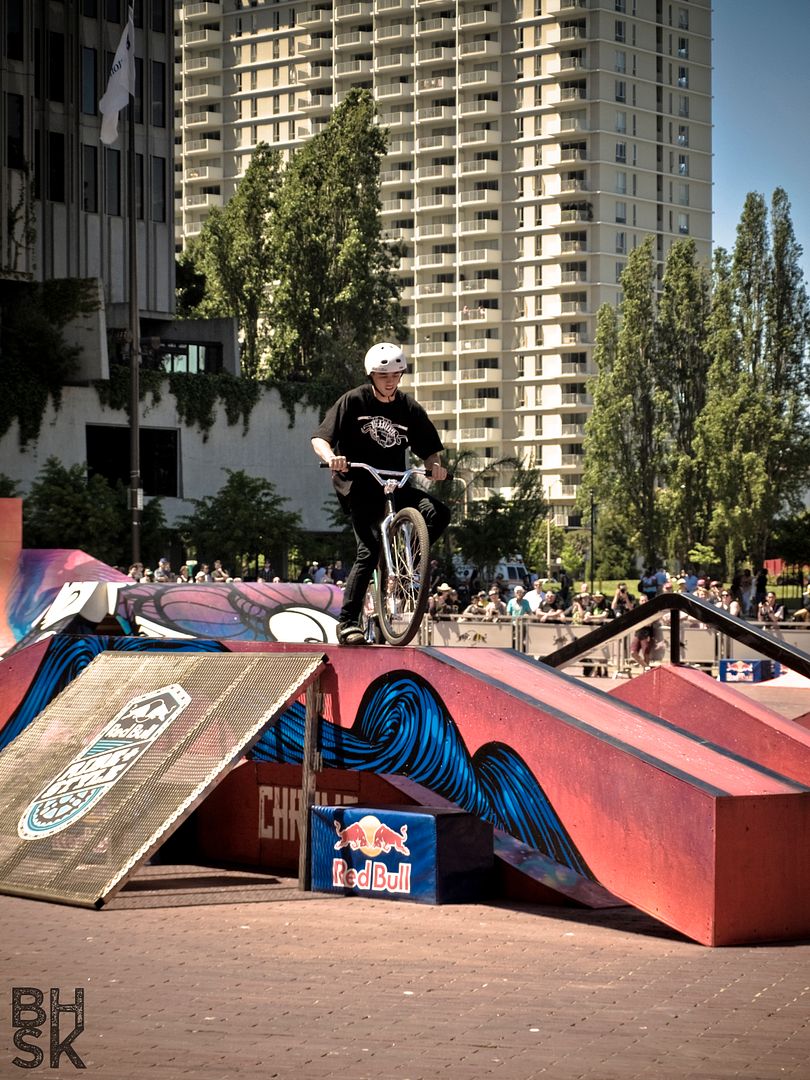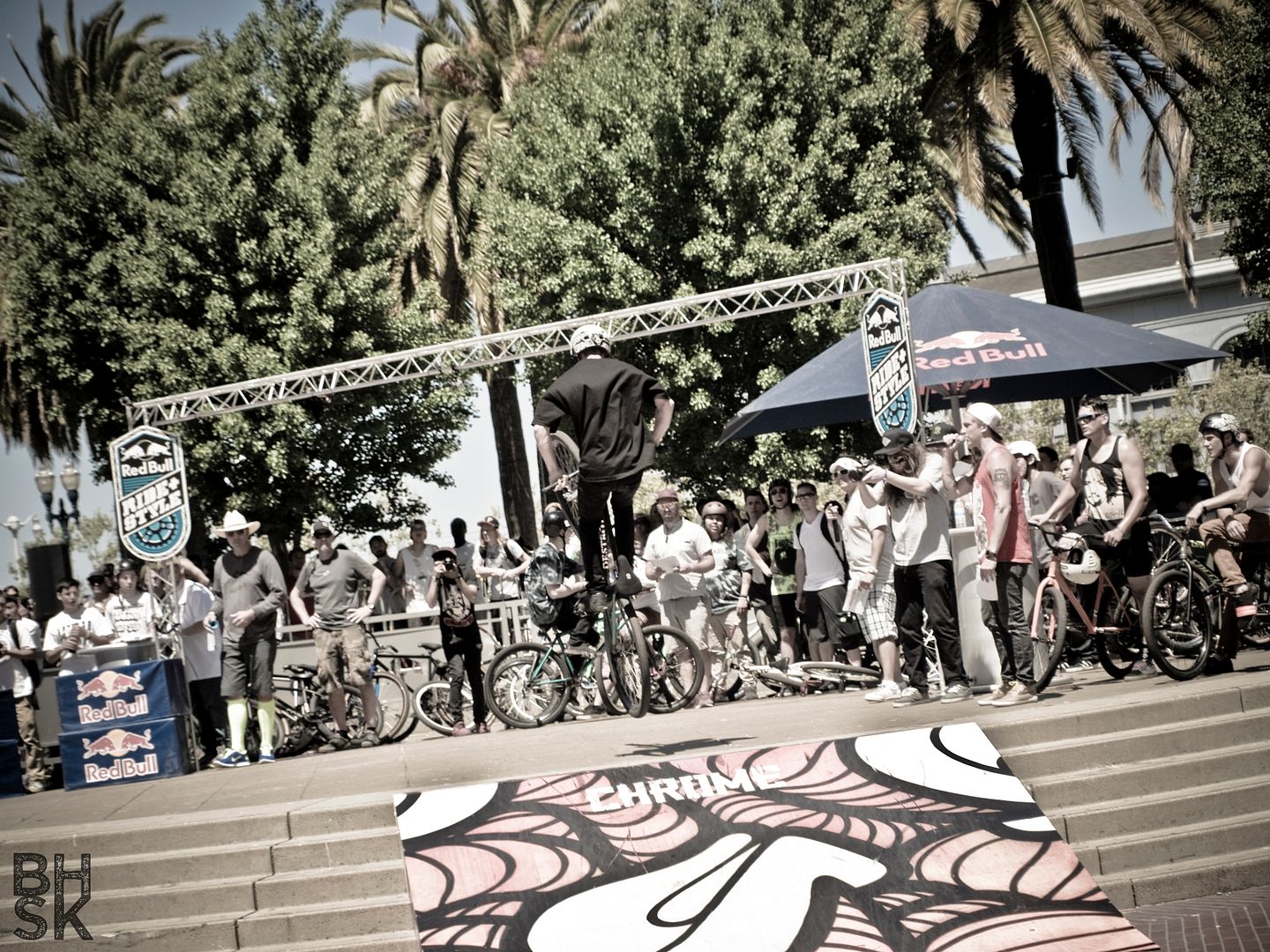 corey is also a new addition to to the destroy team. like daniel, he has a strong sense (others would call it stubbornness, i could care less) of how a bike should be. er go, he's on a 29er. but it suits him well and the dude utilized his trademark fluidity through the course.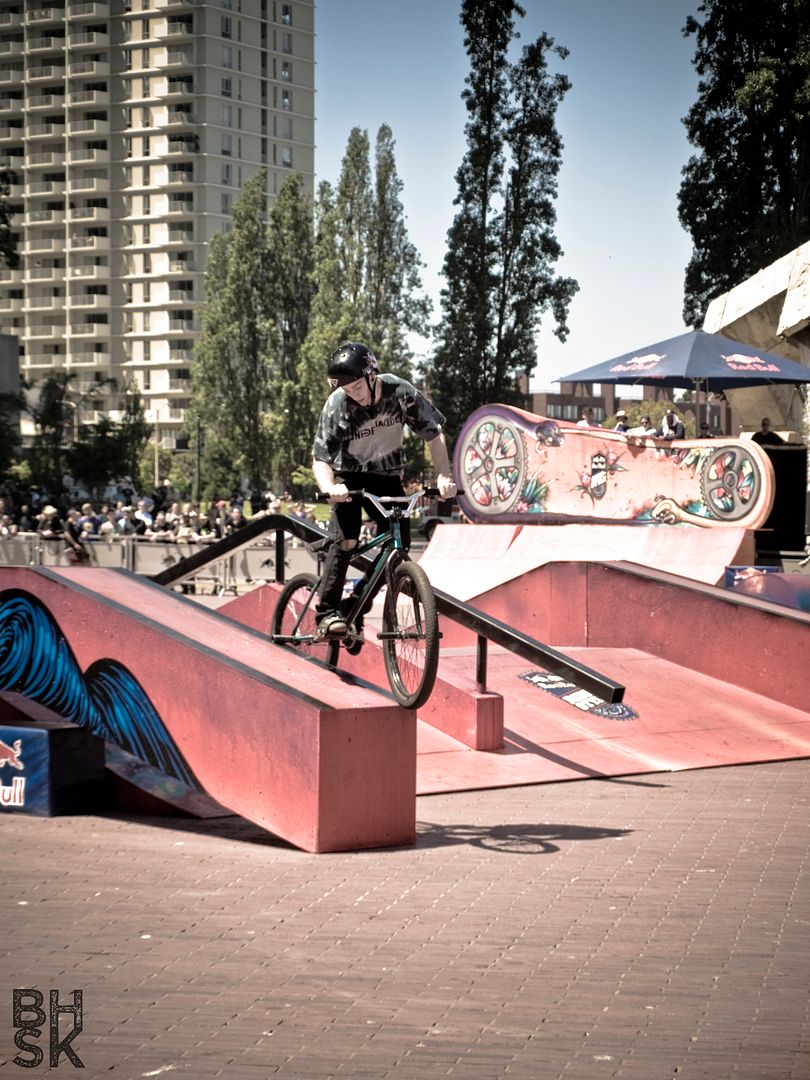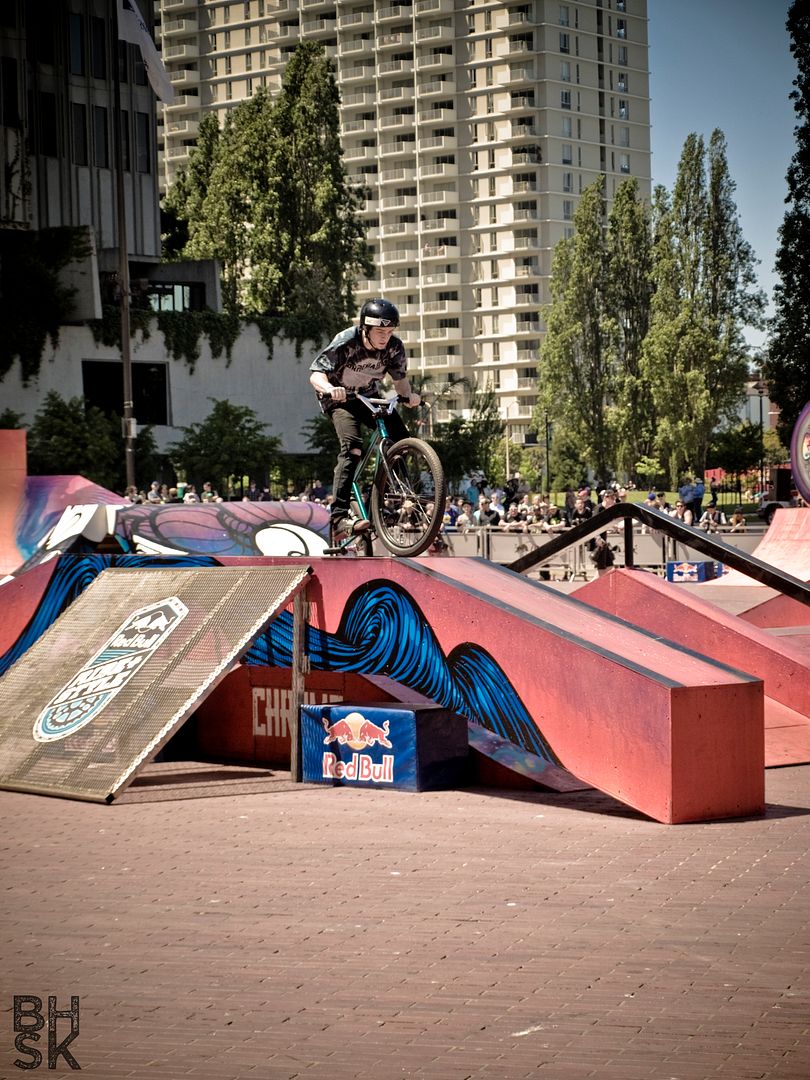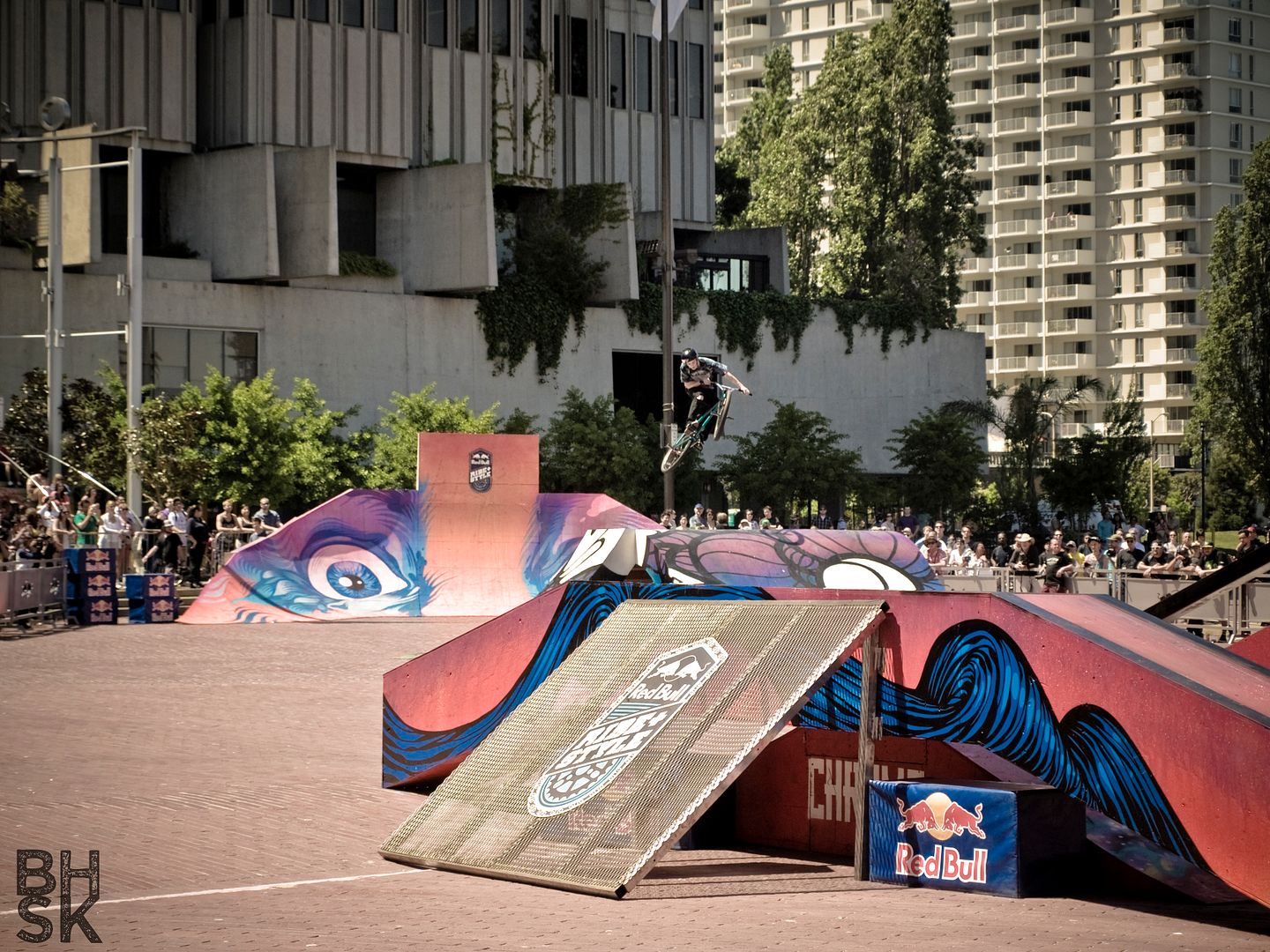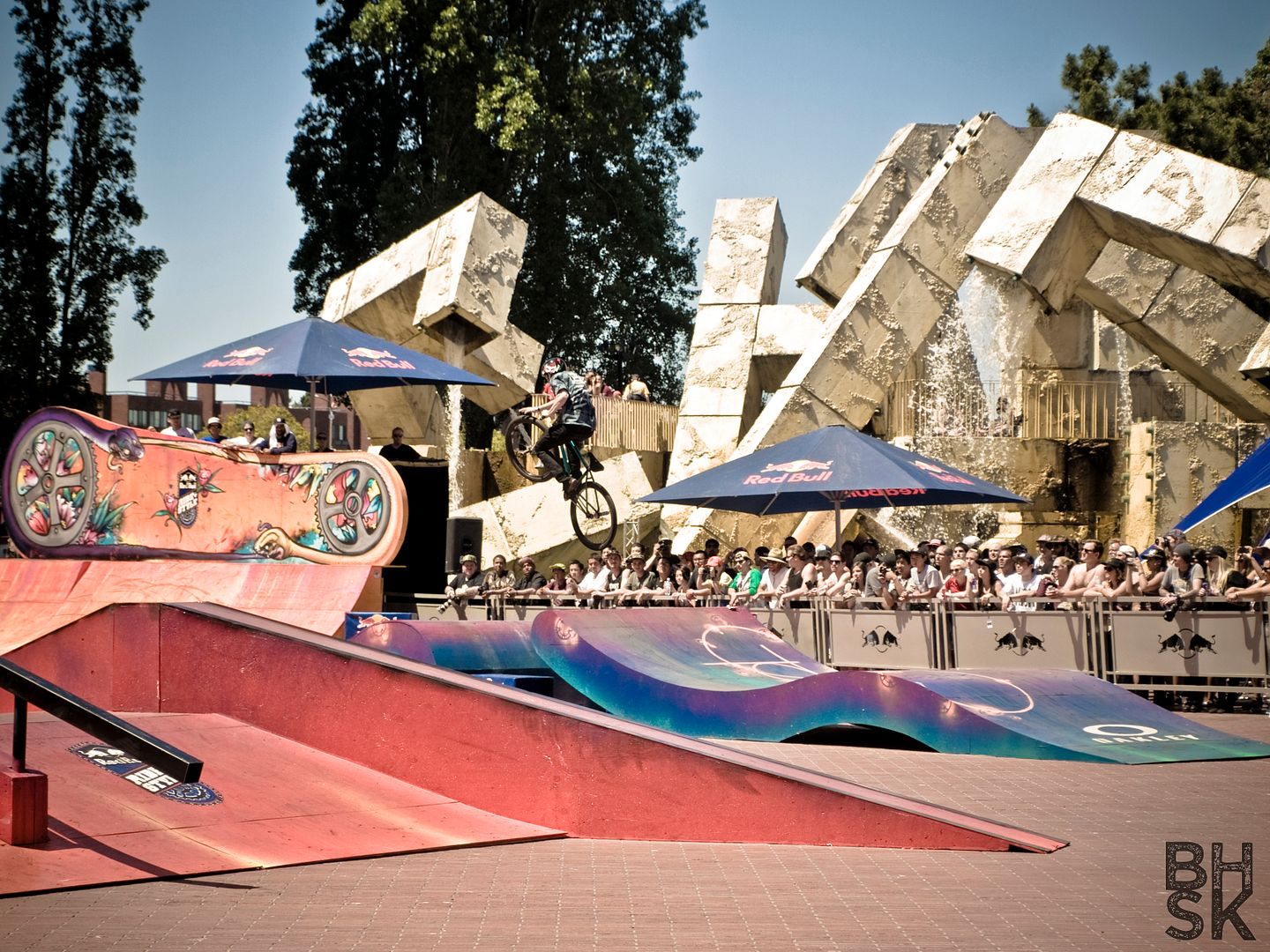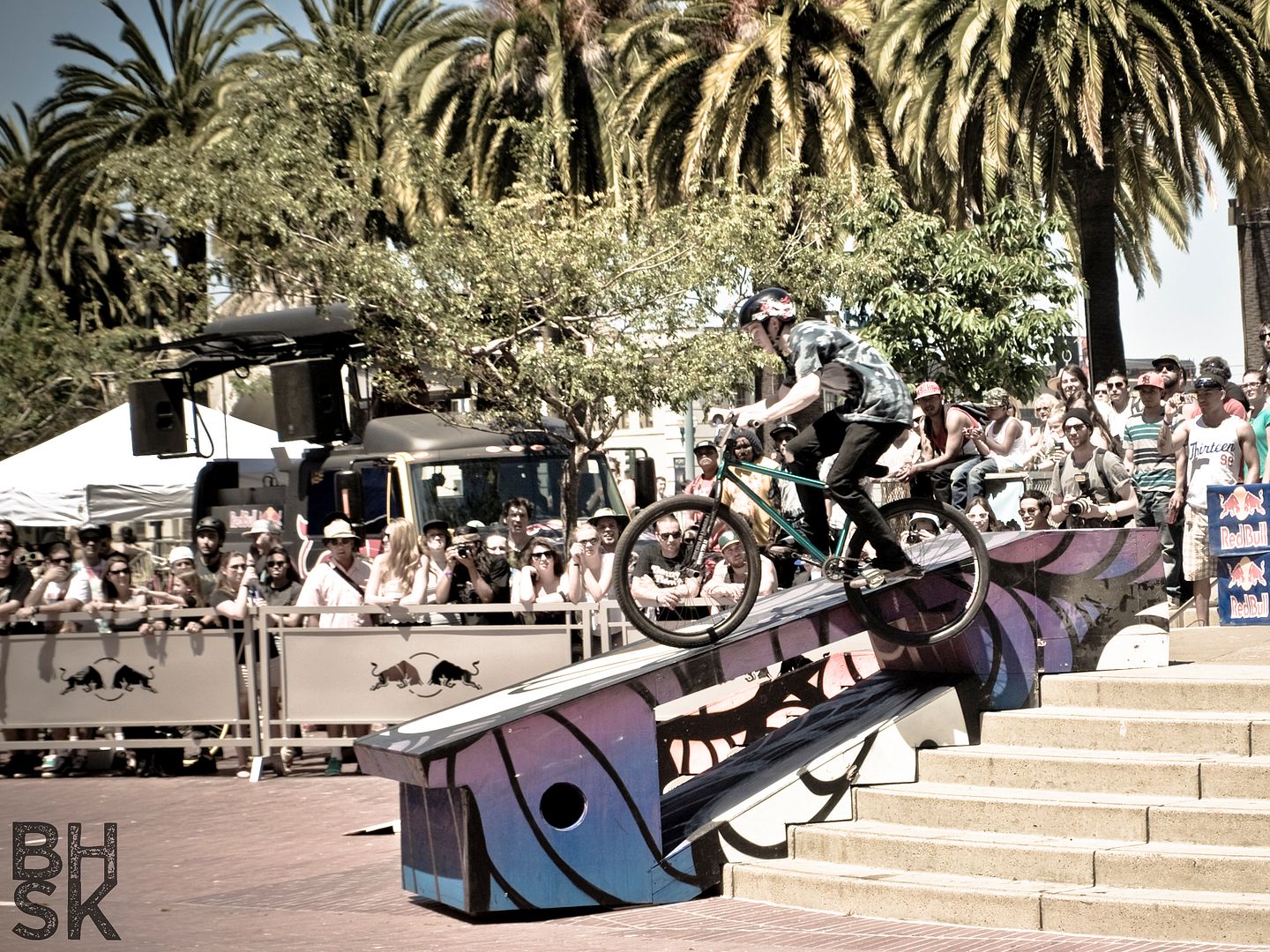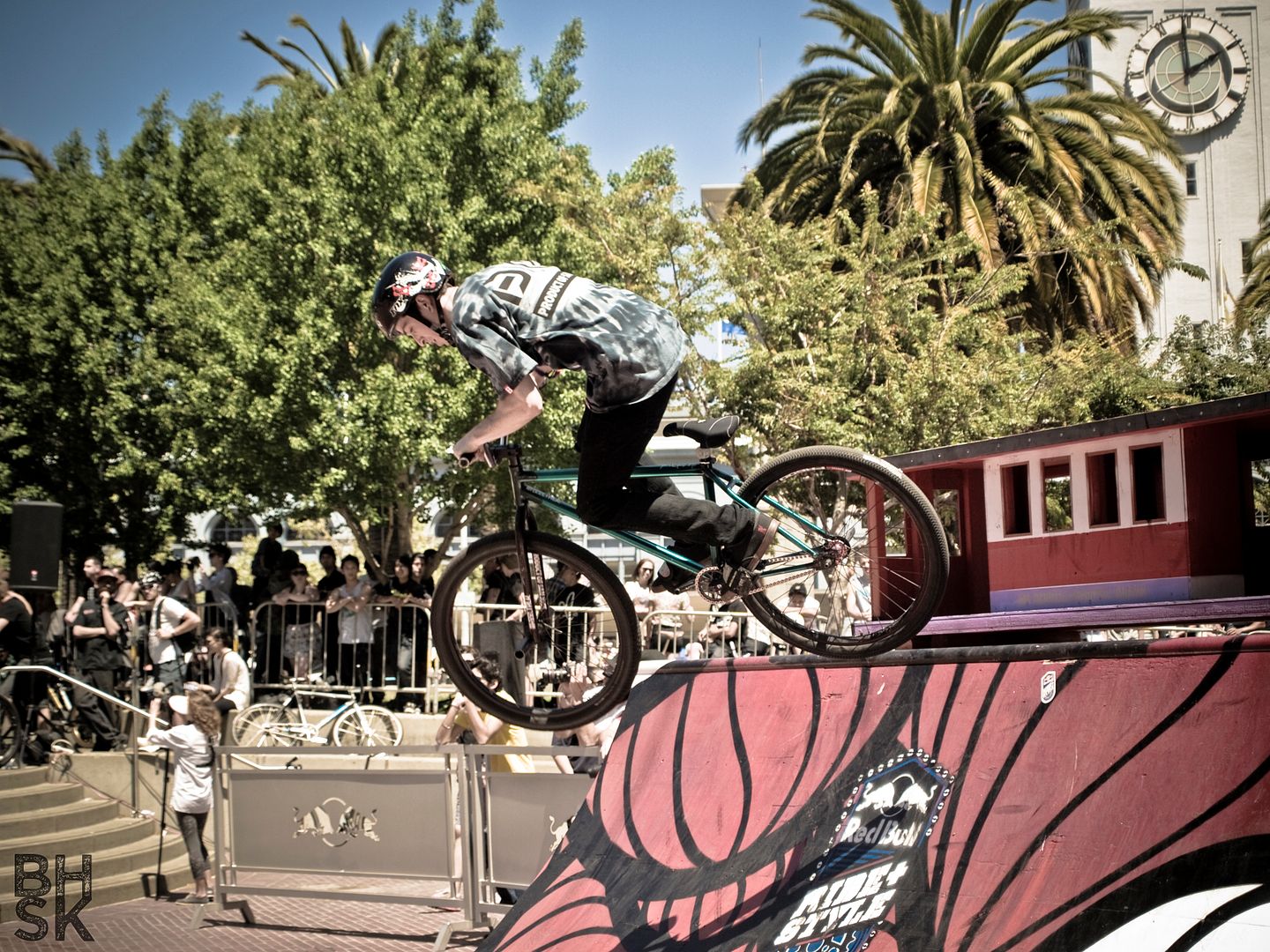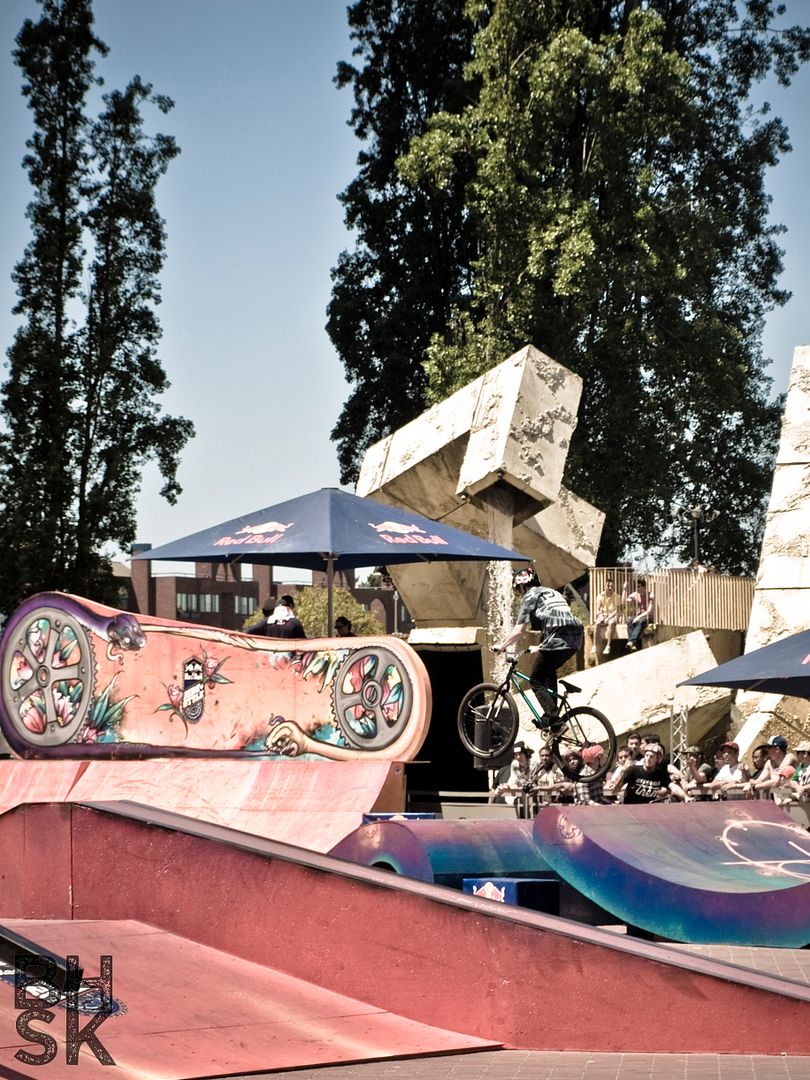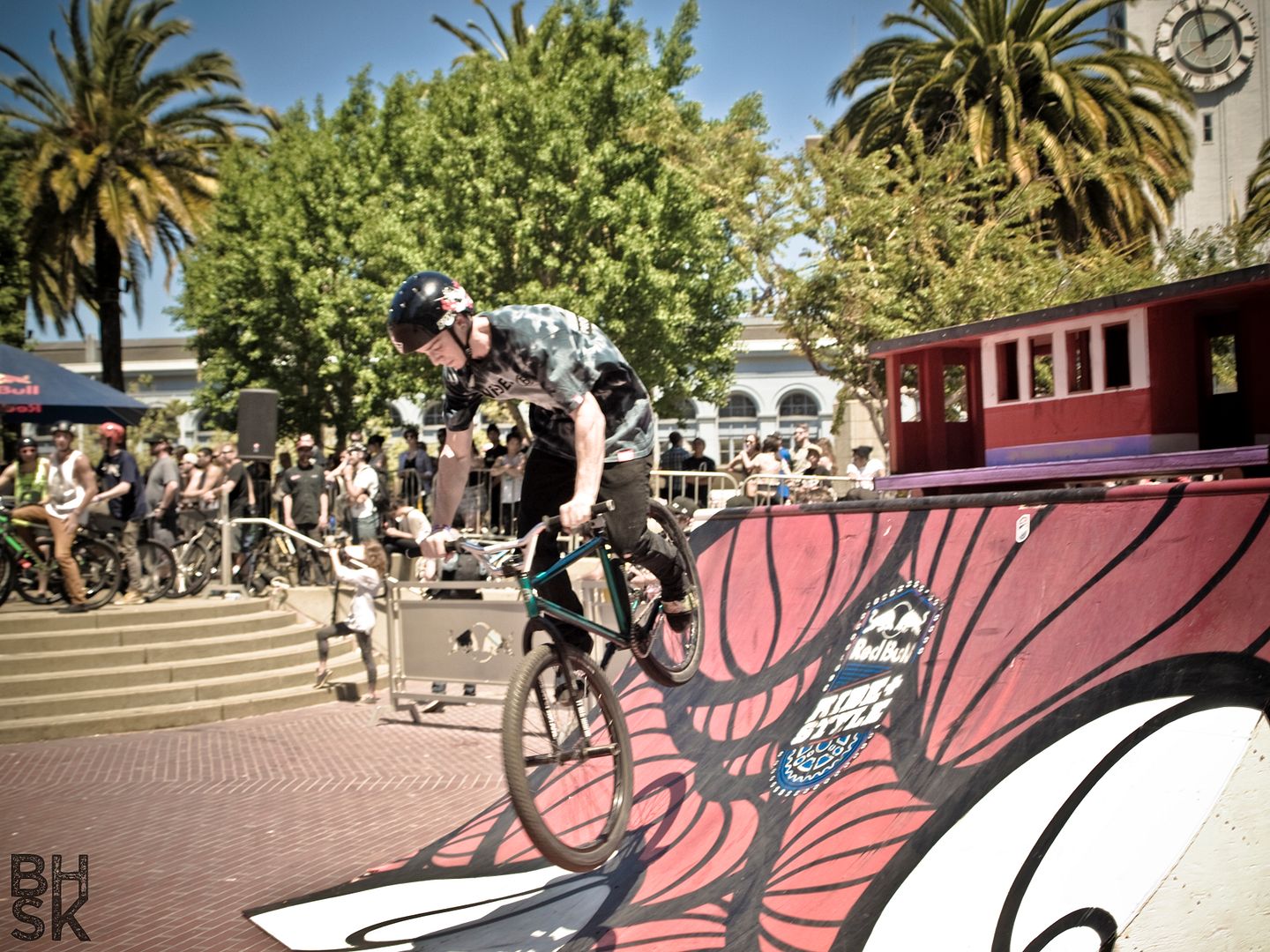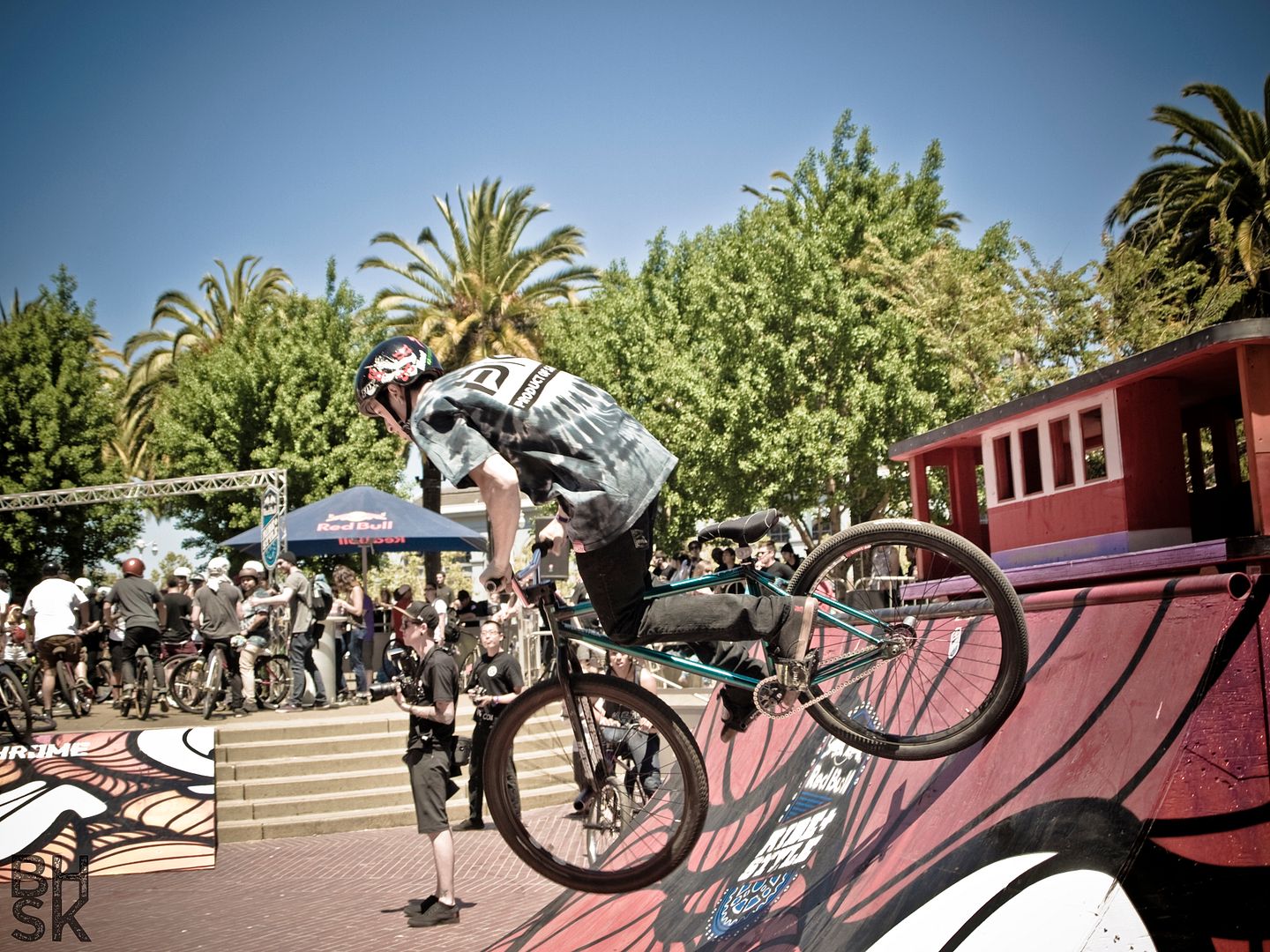 jeffy d is fuckin rad. as opposed to corey and daniel's setup, he runs the smaller wheels. that enables him to do things like feeble 180 bars down a ledge- you know how difficult that is? you would have to catch yourself before the wheels hit the ground. since the ledge is pointed down, you don't have a lot of time to get that right.
jmik