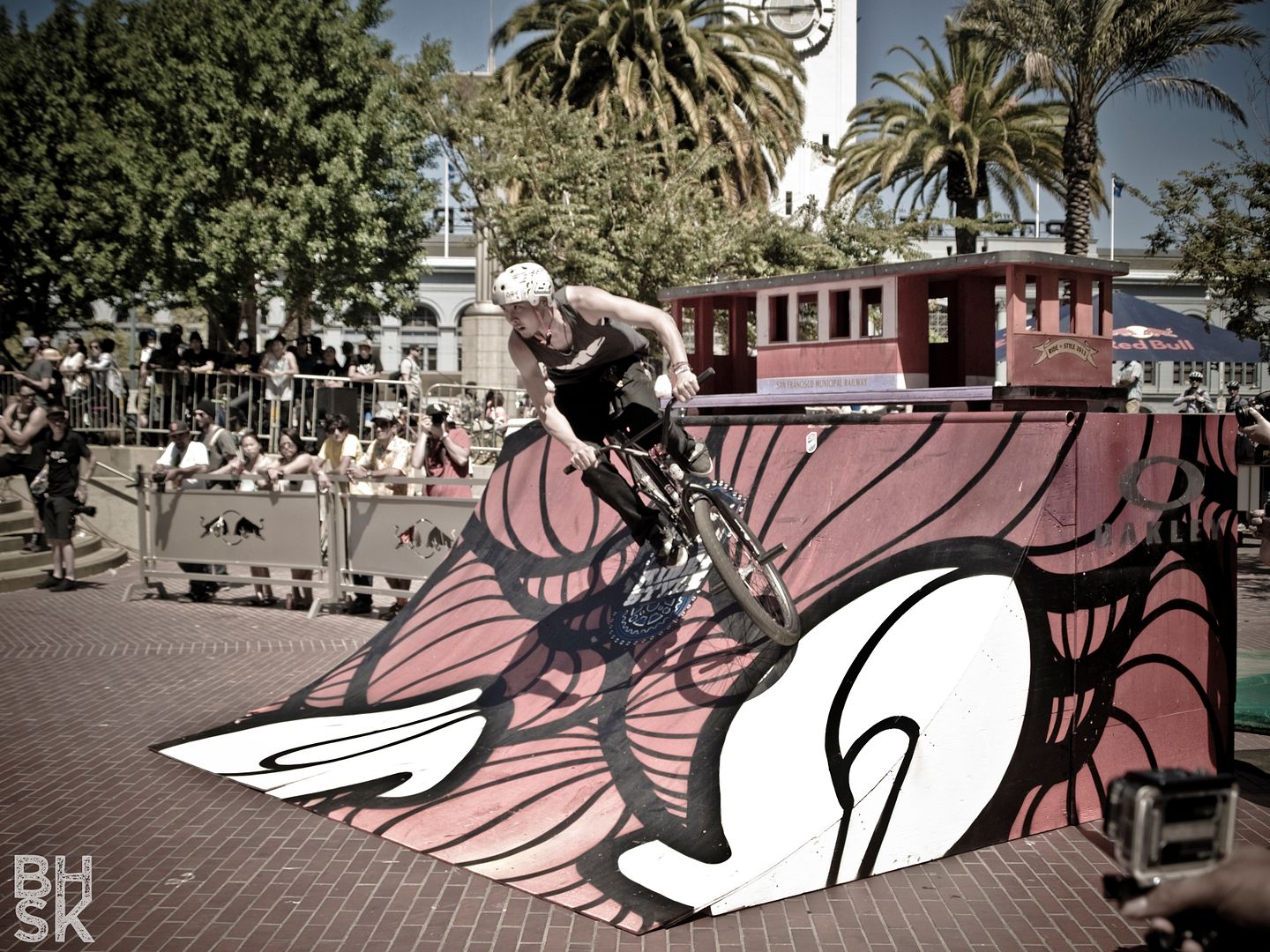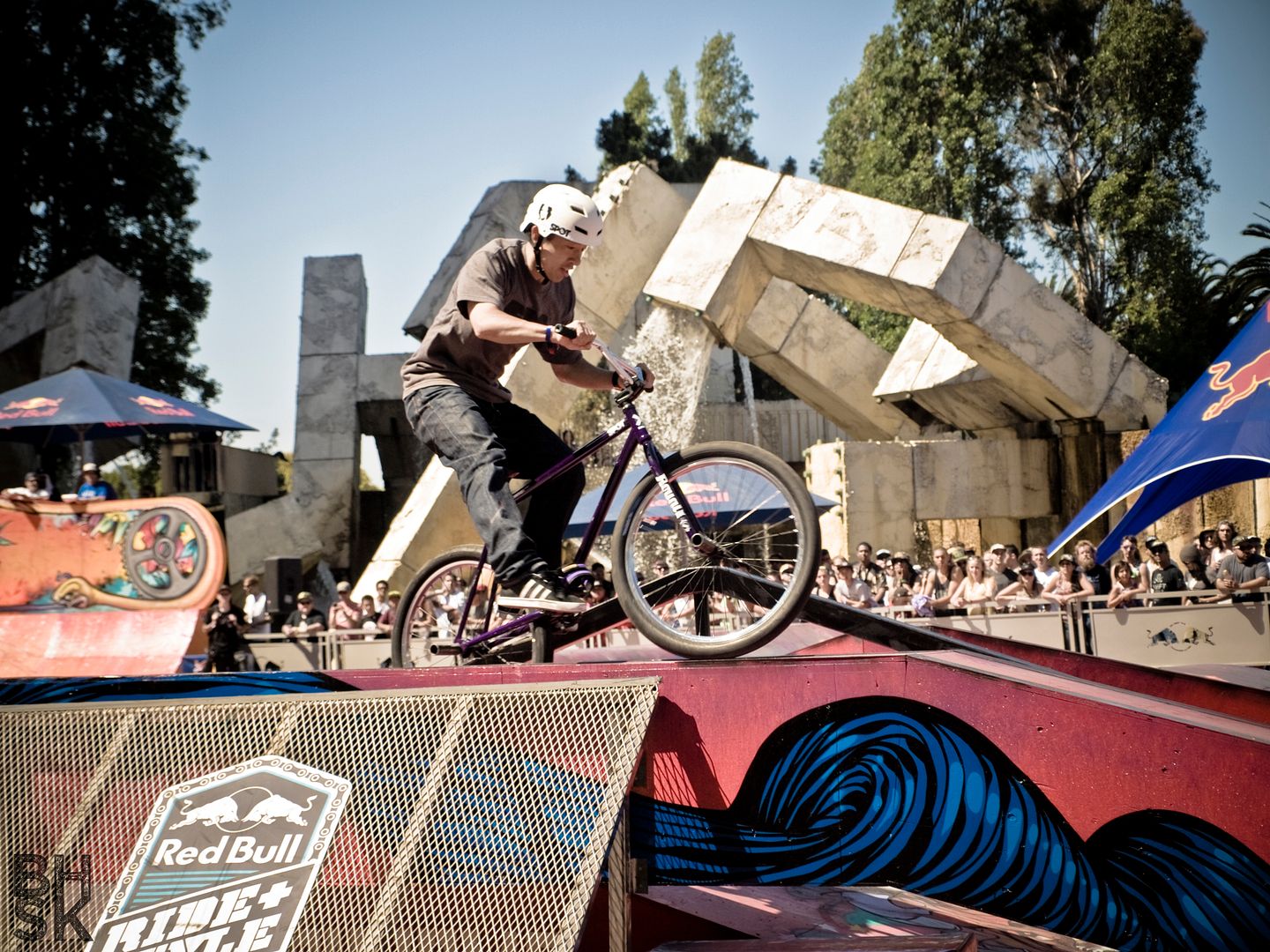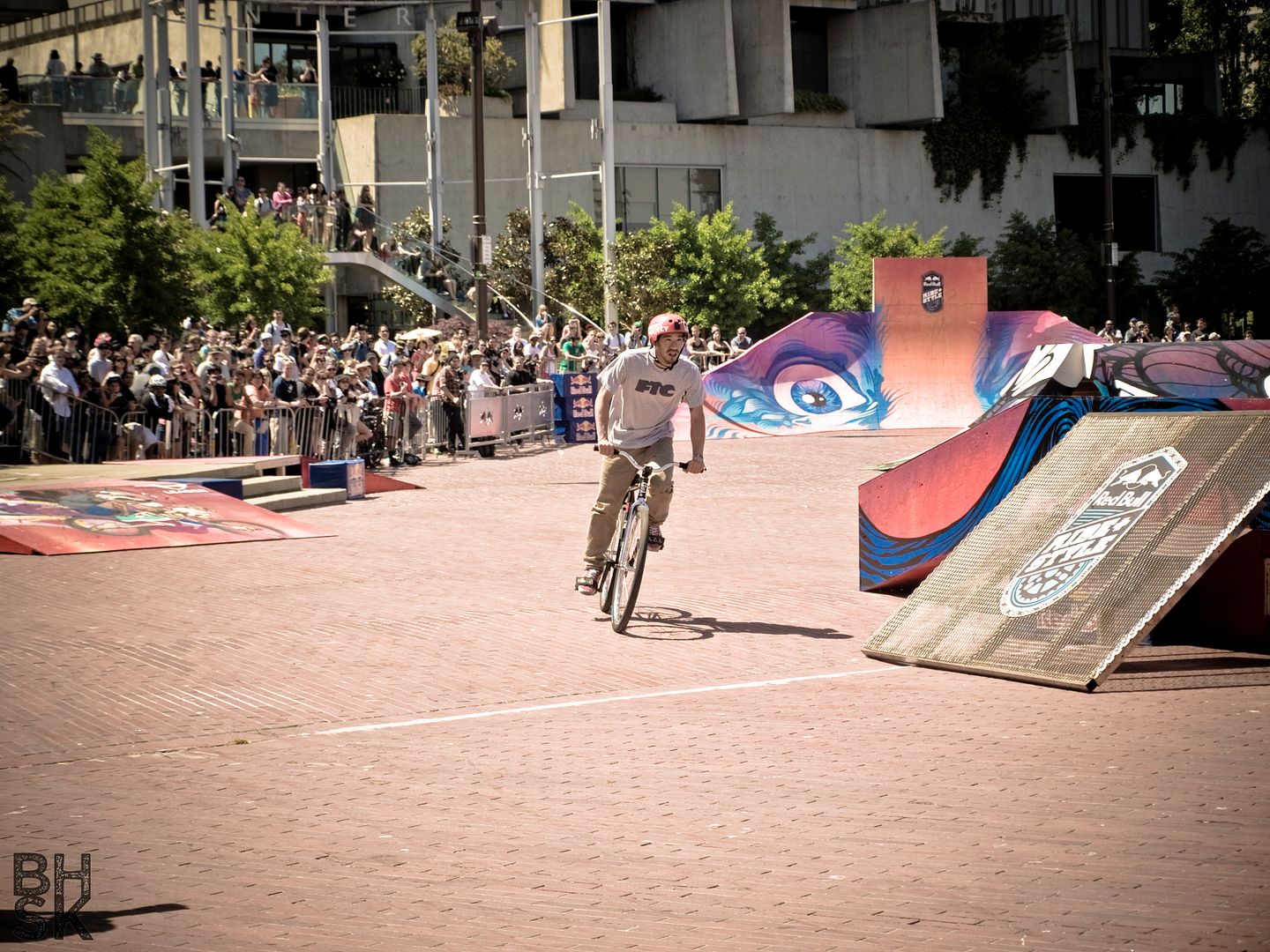 yes i know kwang hyun is indeed from south korea and marco along with nasty are from japan, but i'm going to make the call and say that they're close in vicinity enough to bunch the homies together. this should give you a good idea of how far reaching this event is. not only did these dudes come from far away, but they also have contrasting styles.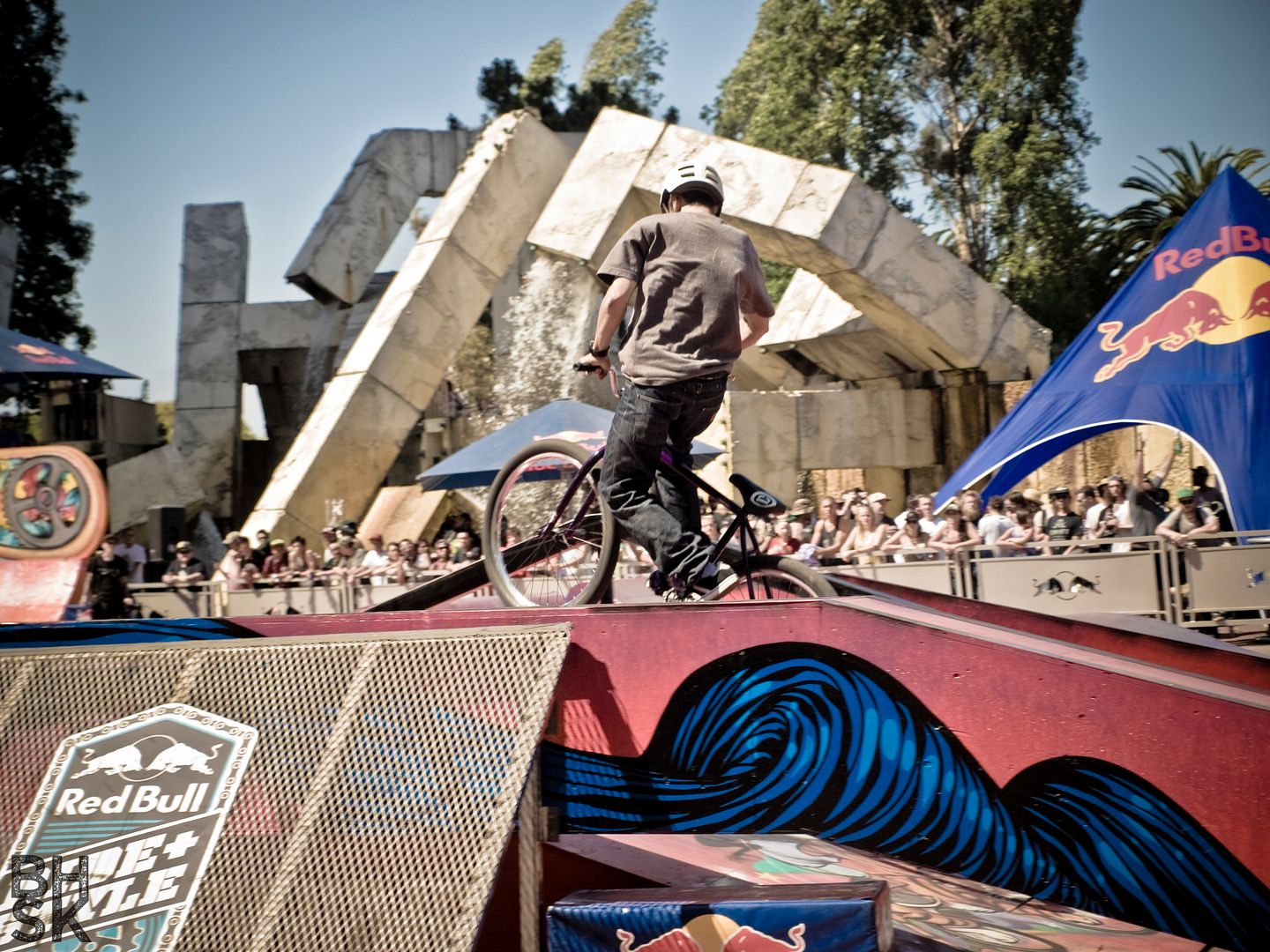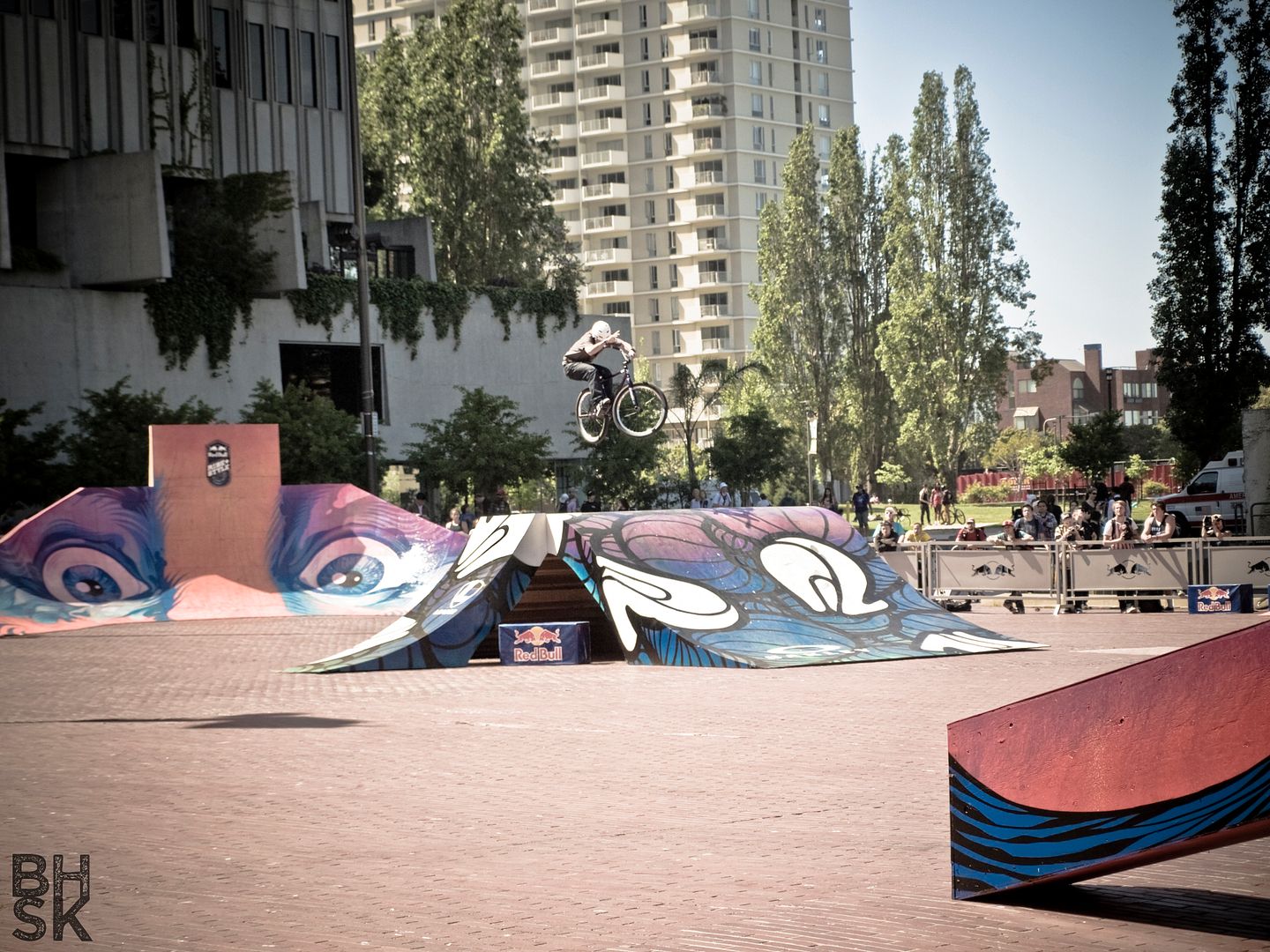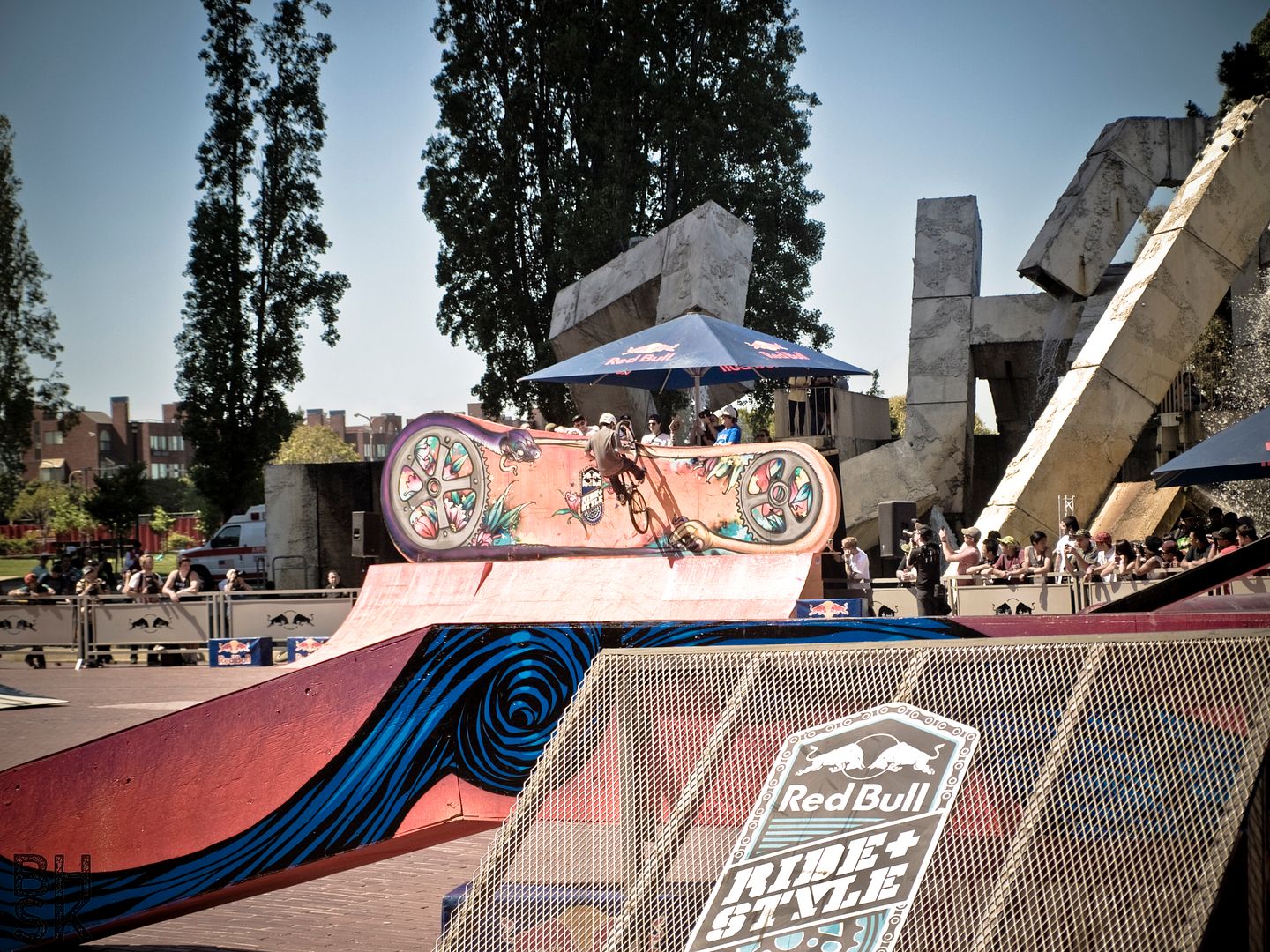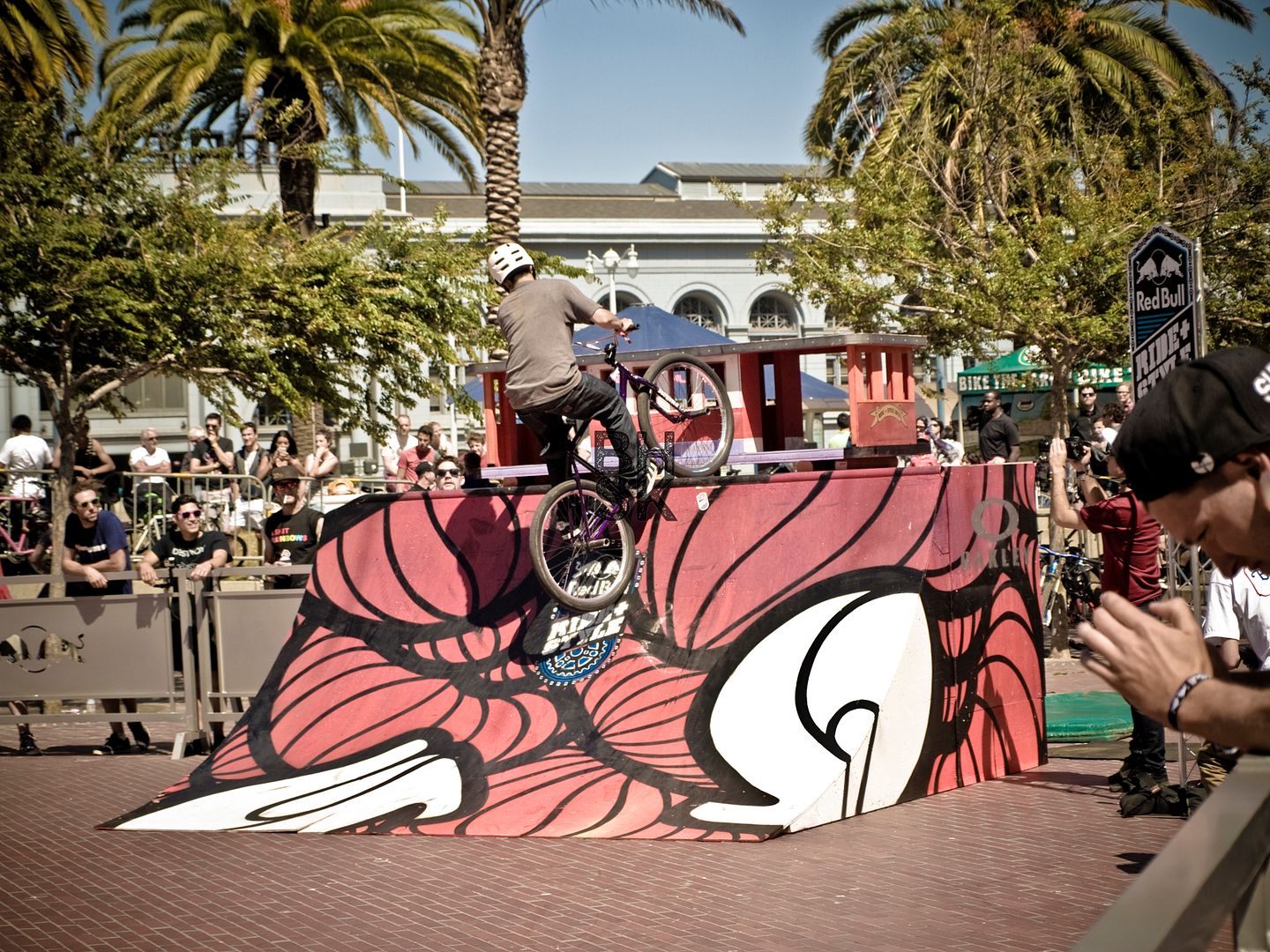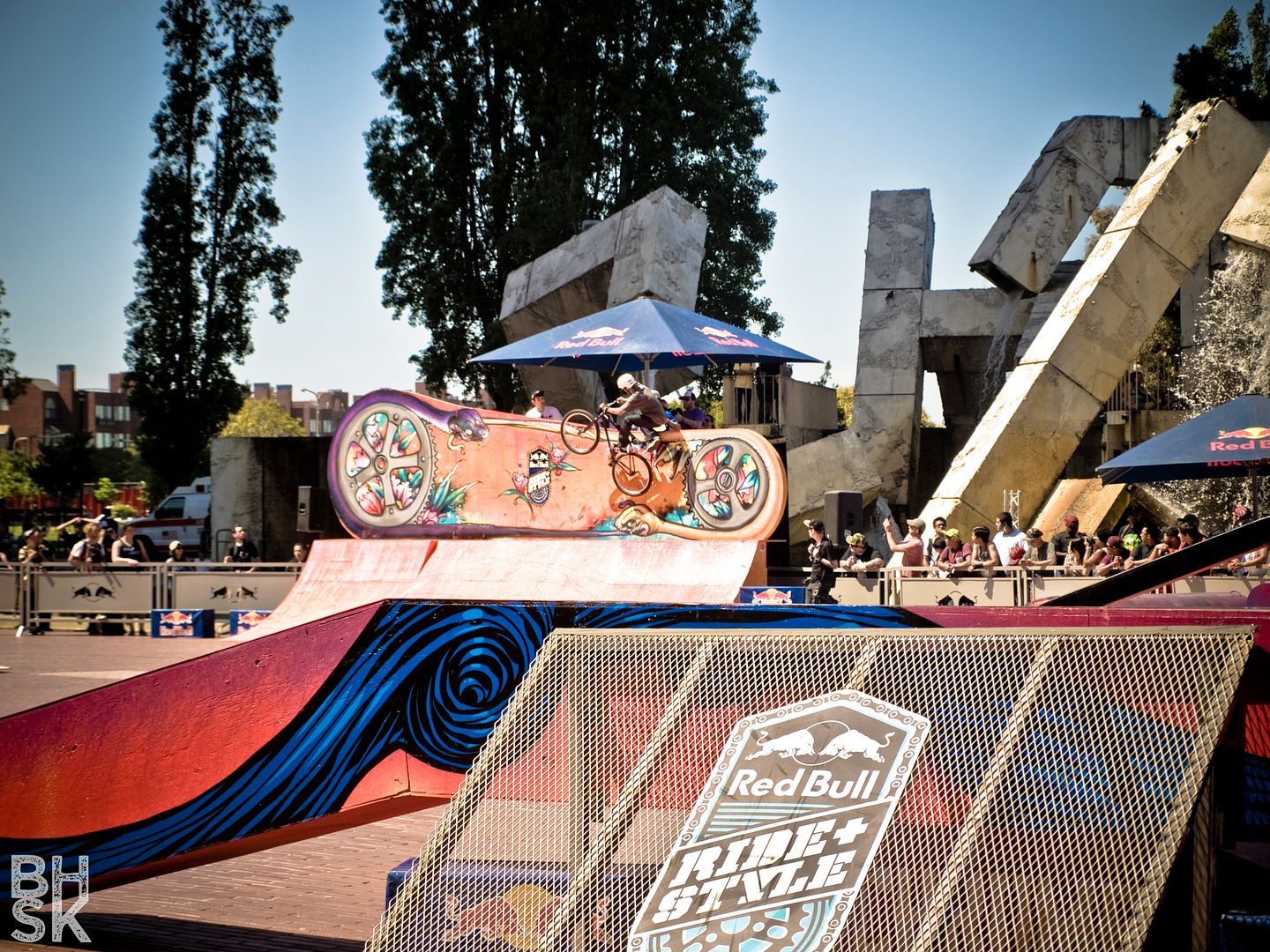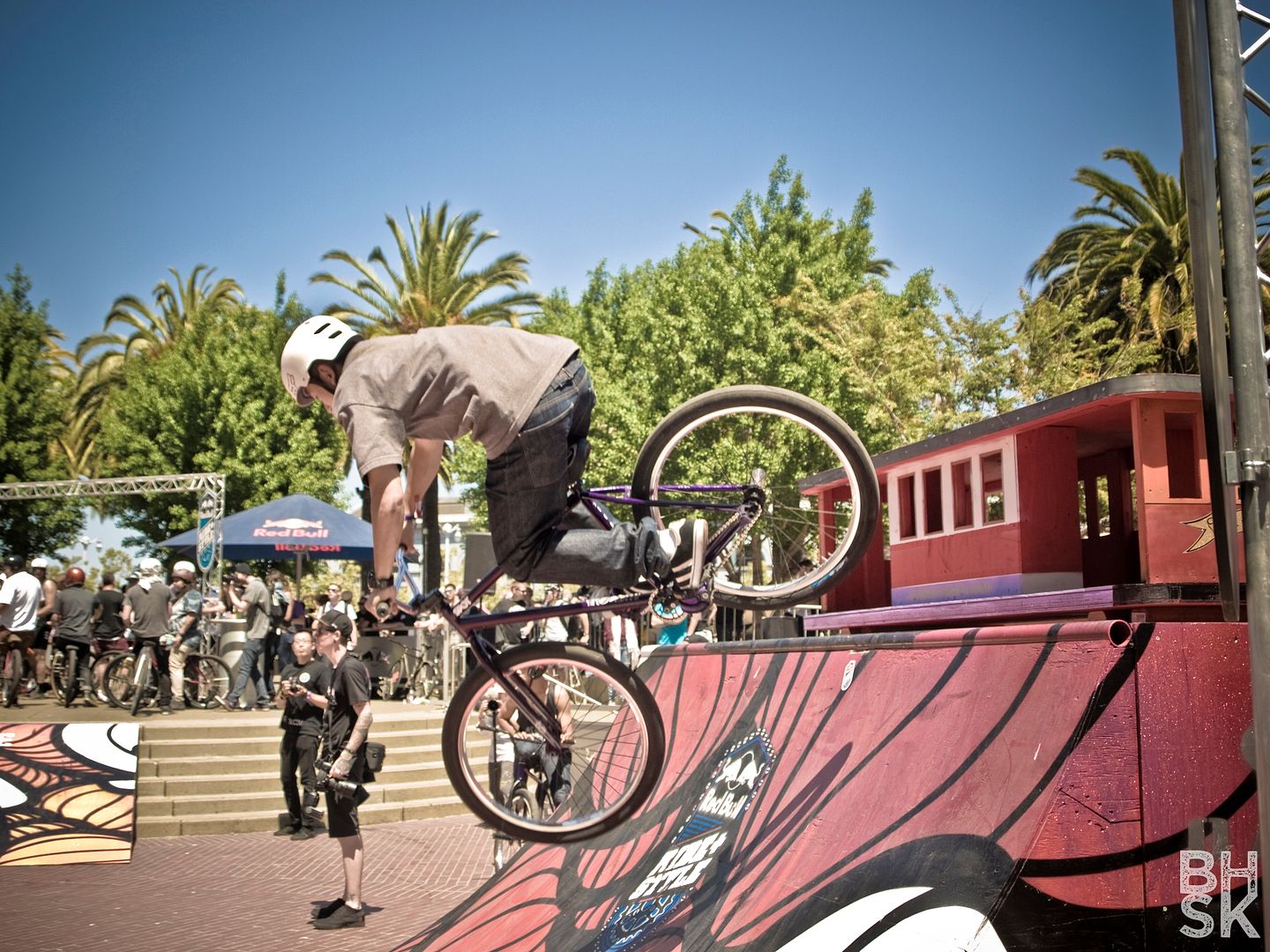 kwanghyun goes big. he was the first to try and get up to the judges table for a double peg stall. that doesn't mean the guy cant go tech. shot off a bunch of stall variations off the quarter.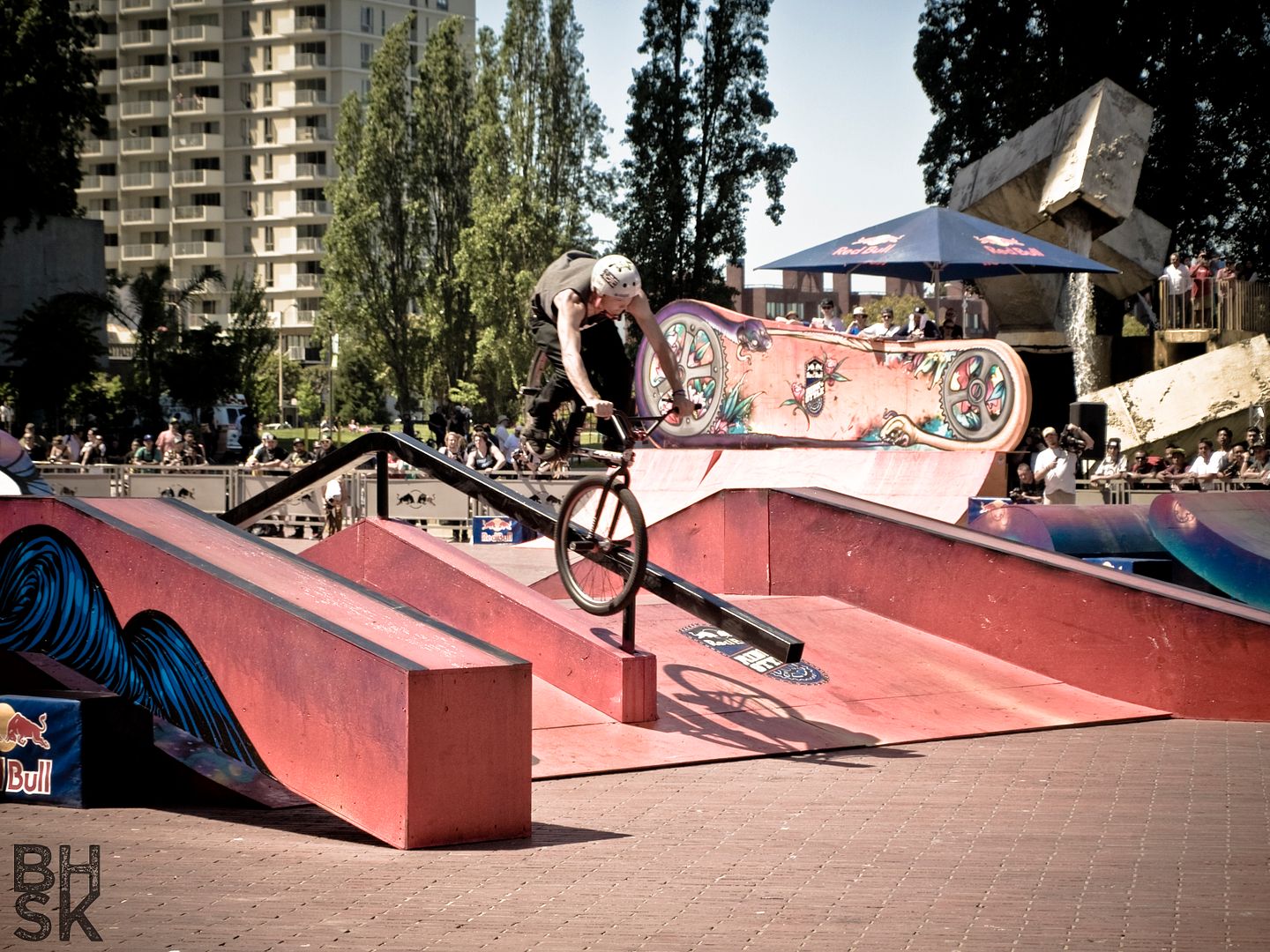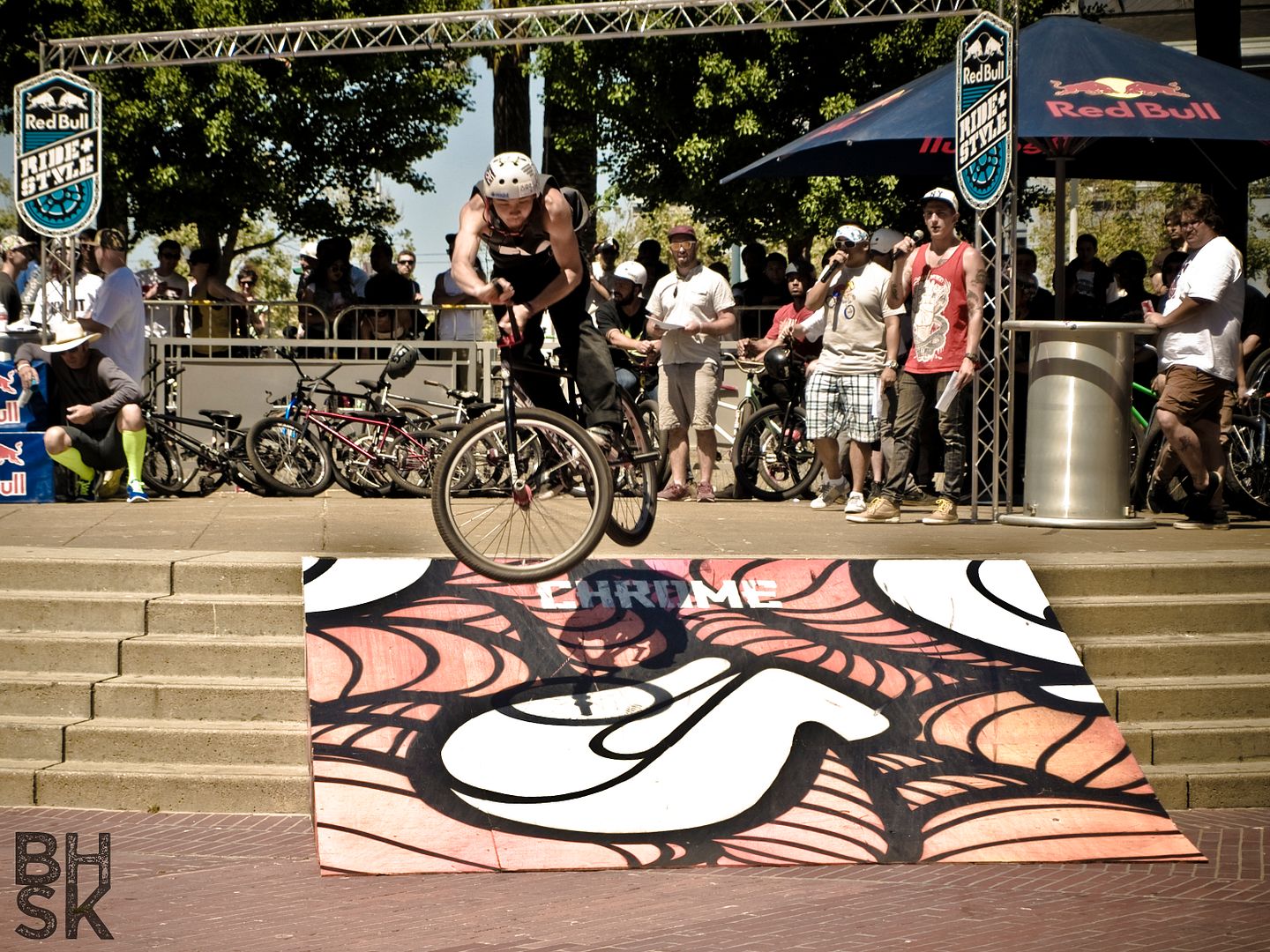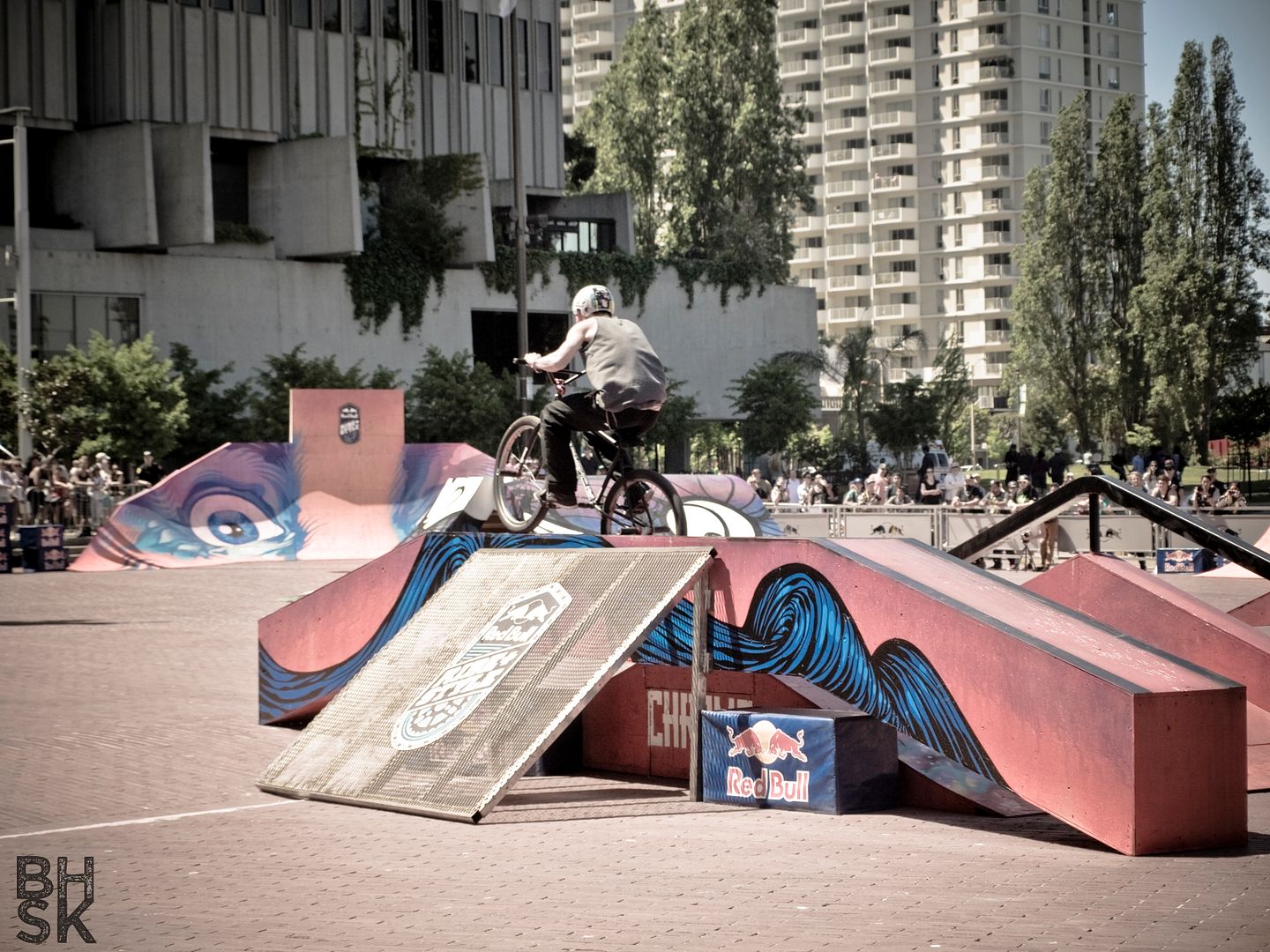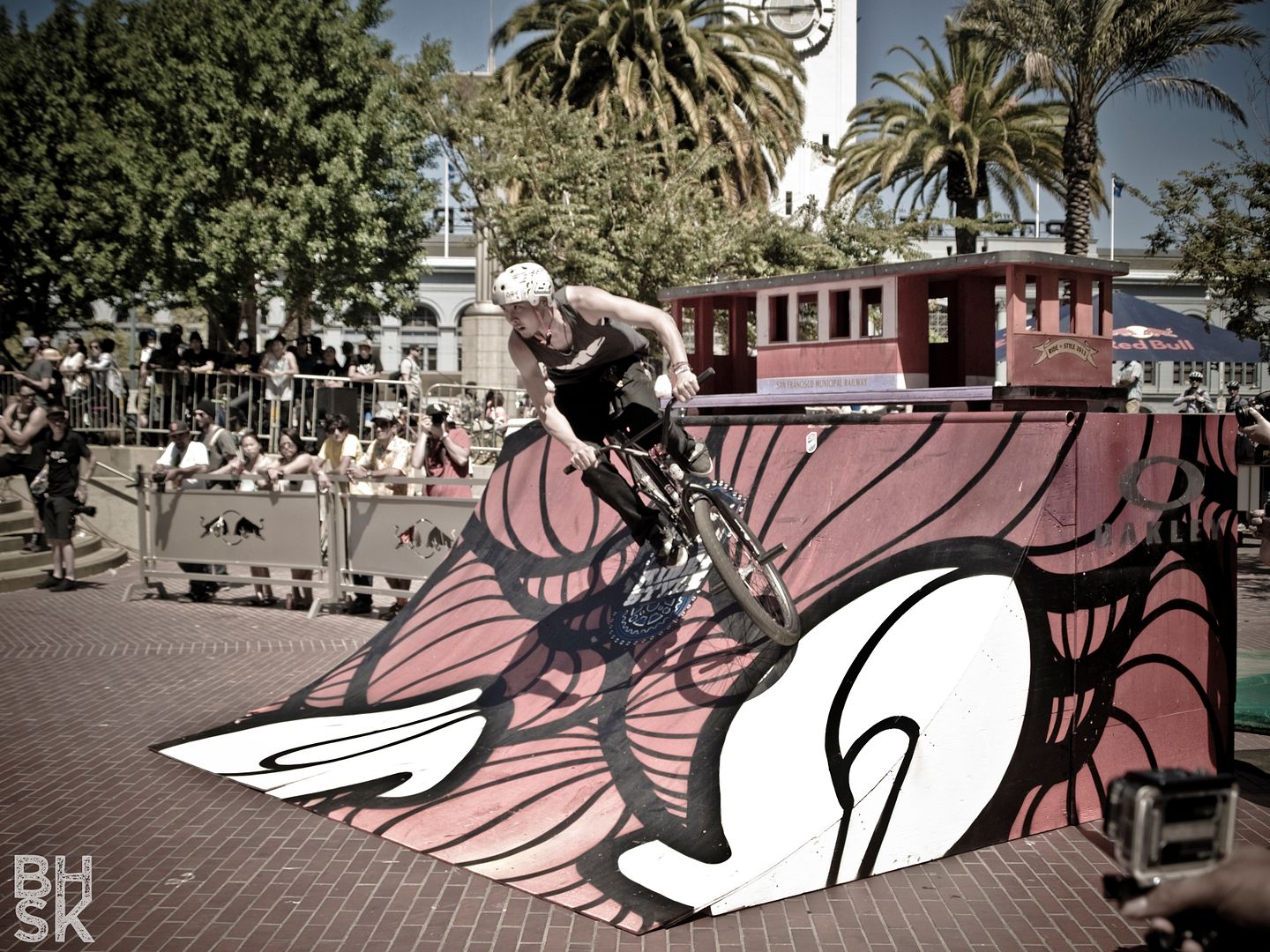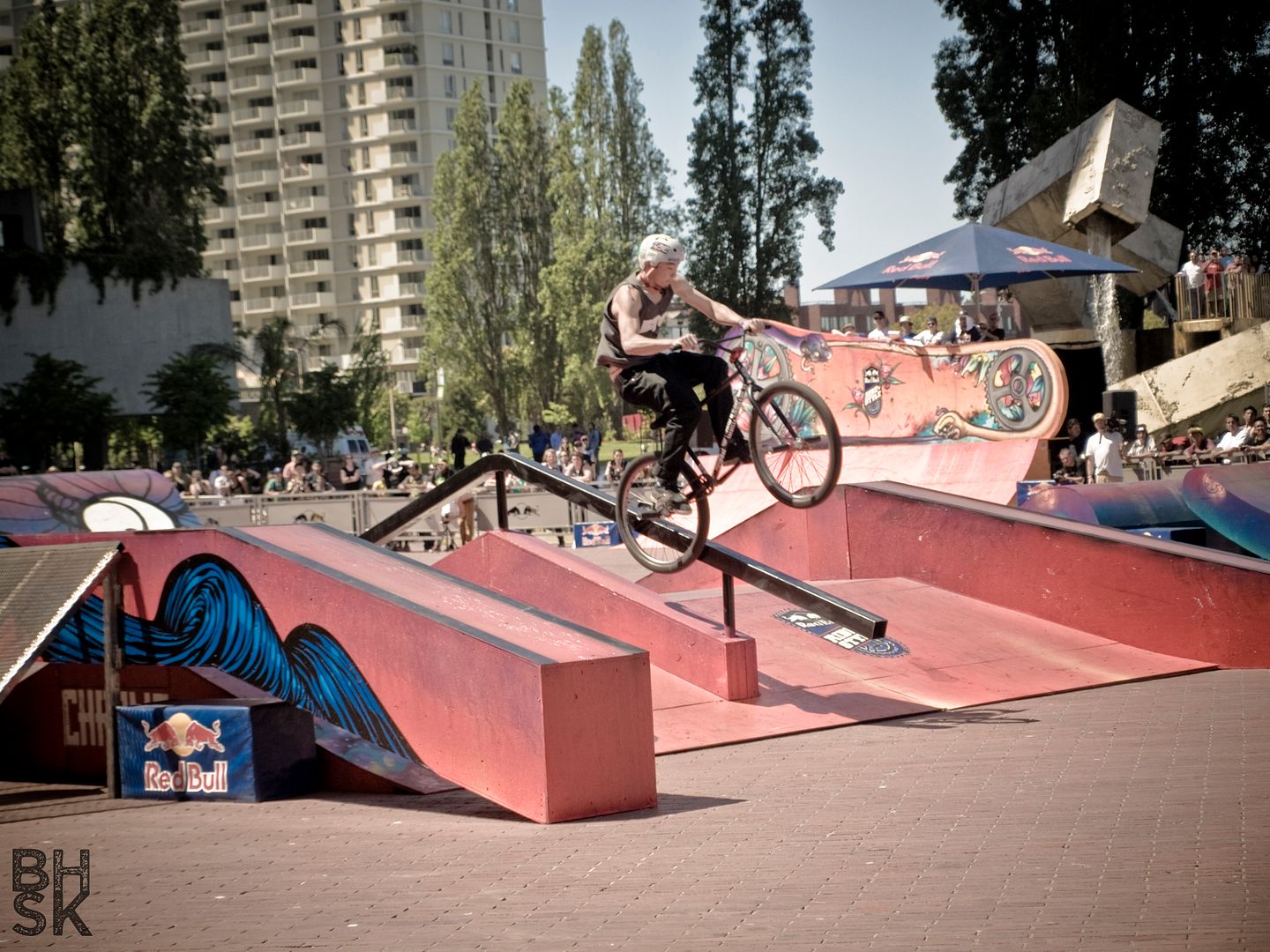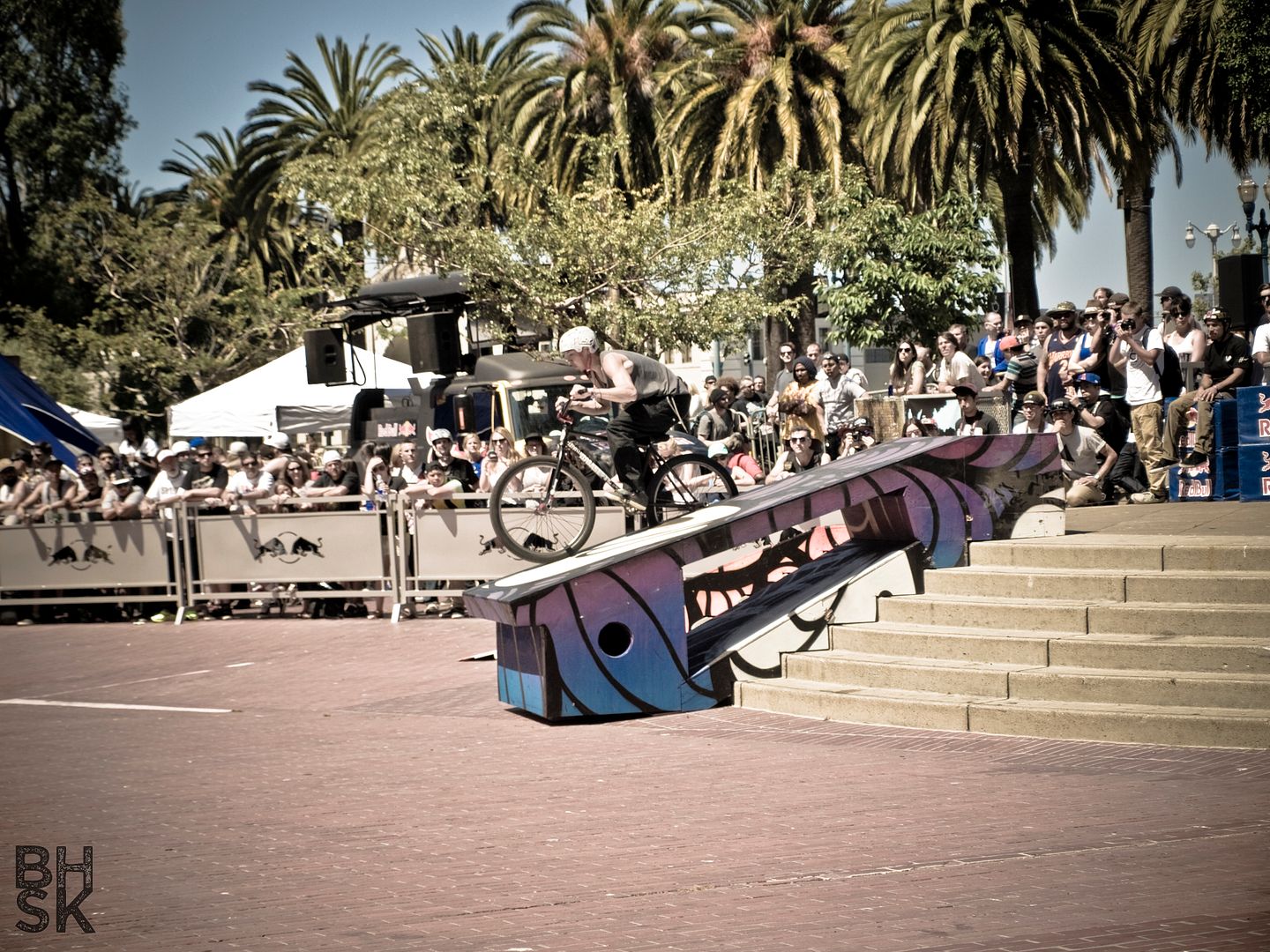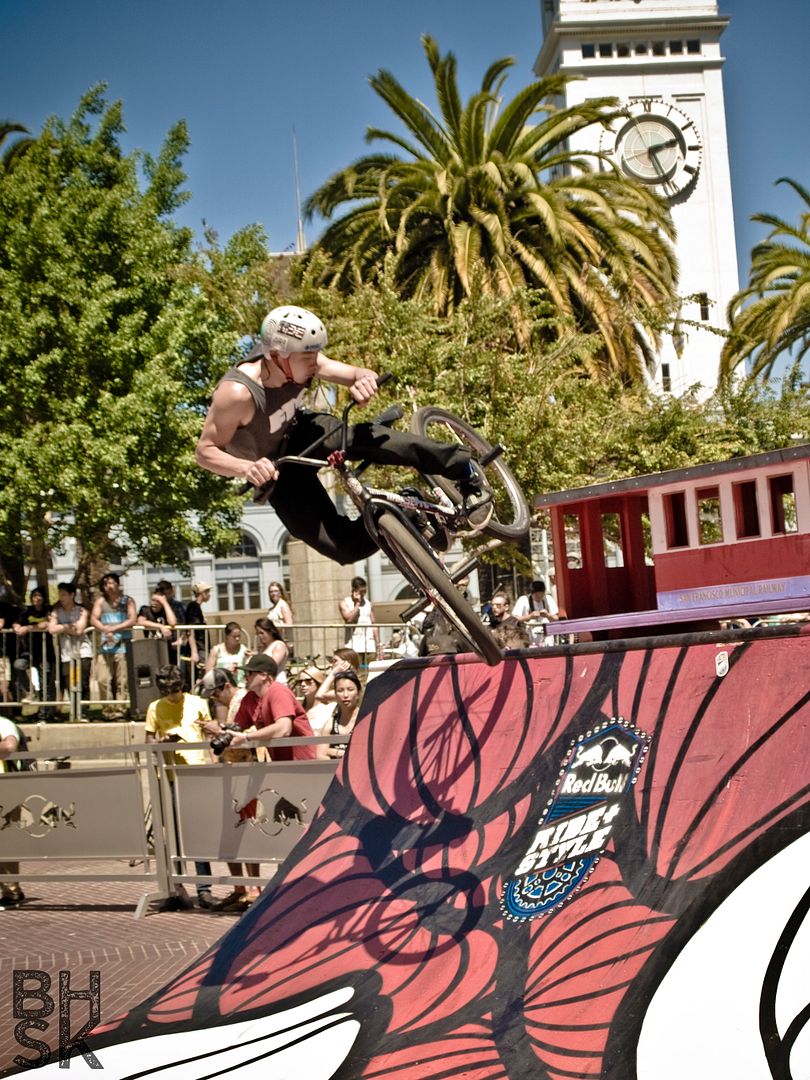 marco is an OG when it comes to the super quick japanese style of riding and by that i mean everything he did was fast and technical. x-ups down short drops, whipped out 3's, that last hang over tooth was almost the entirety of the down rail. impressive.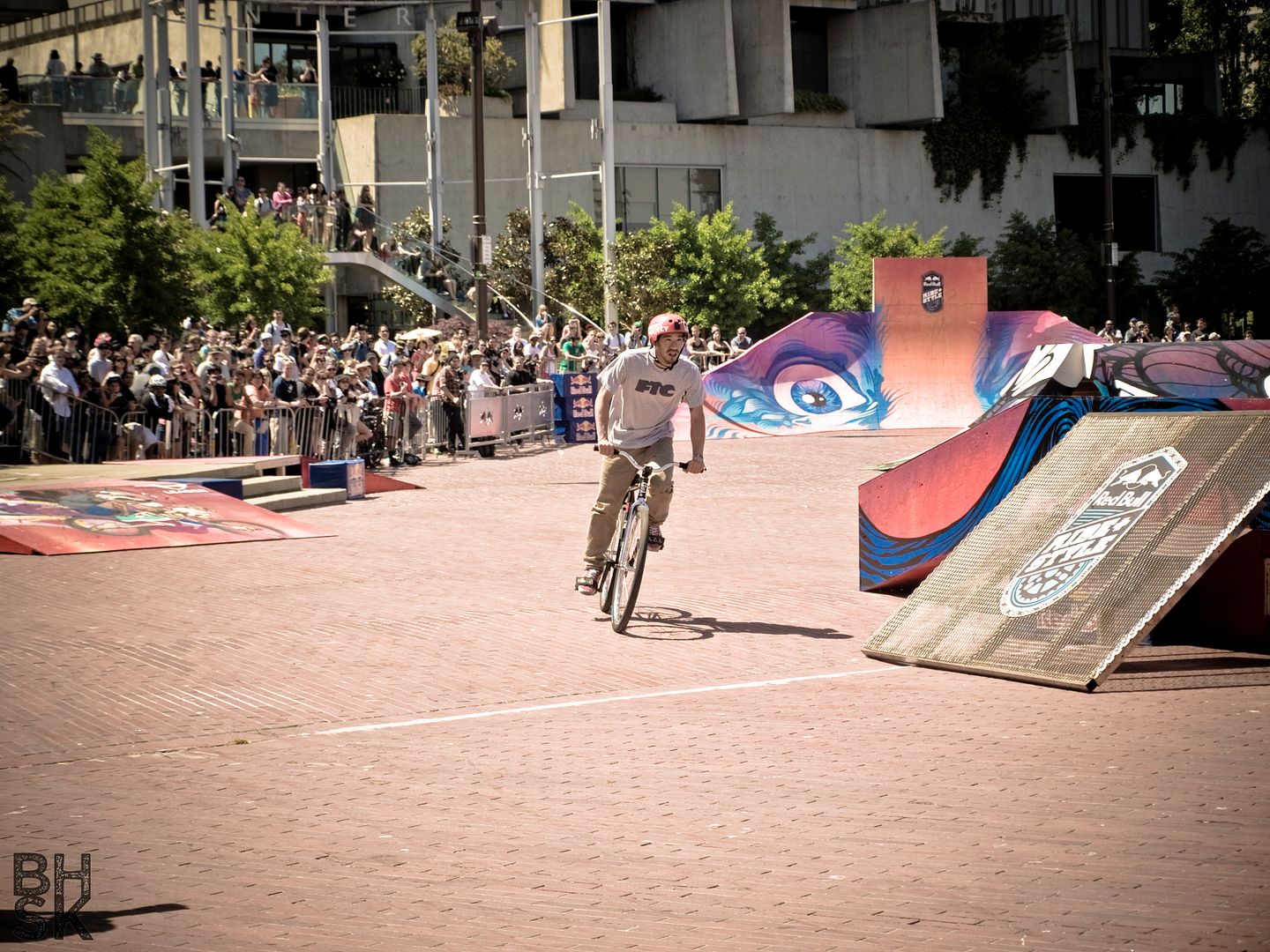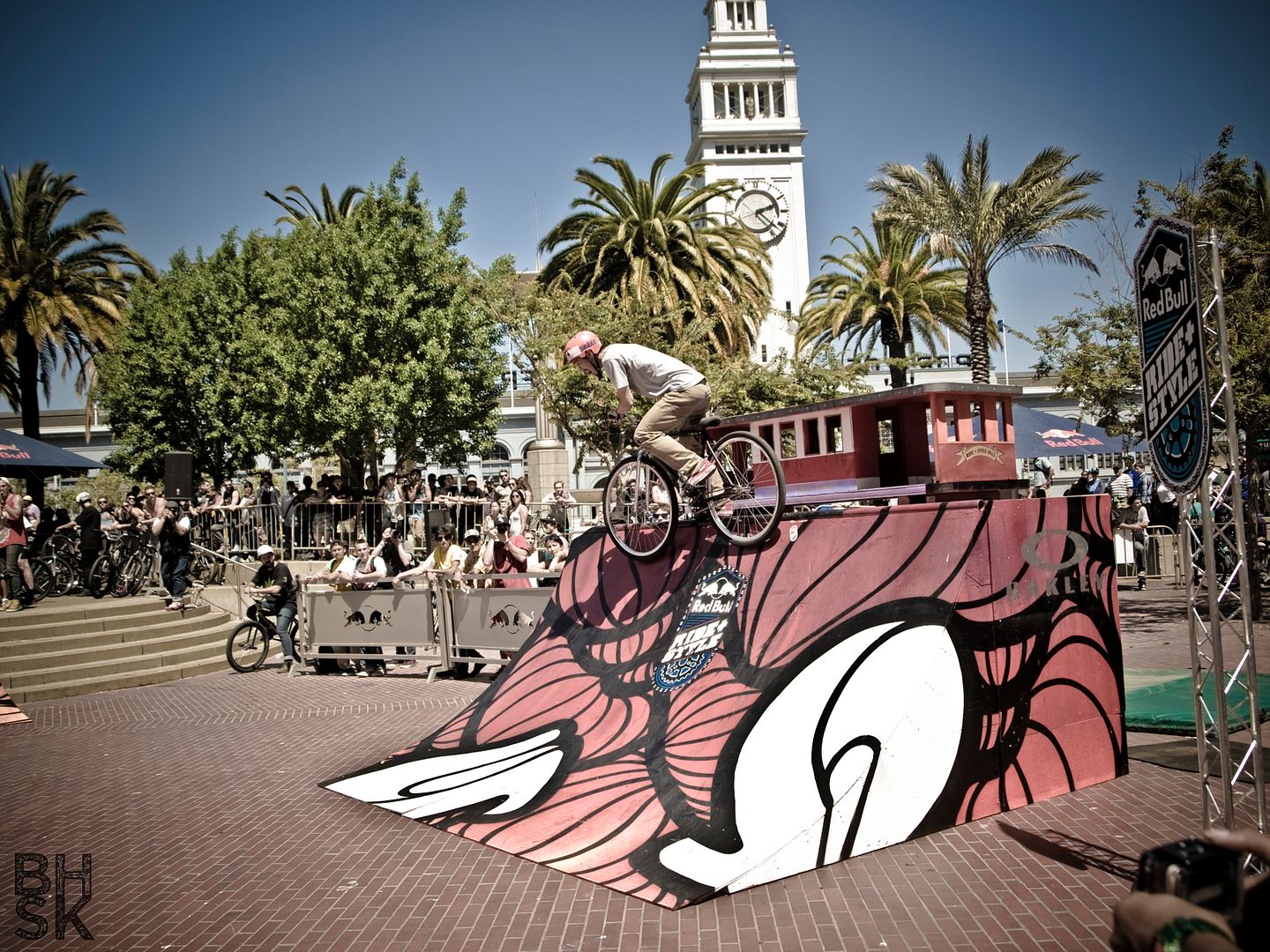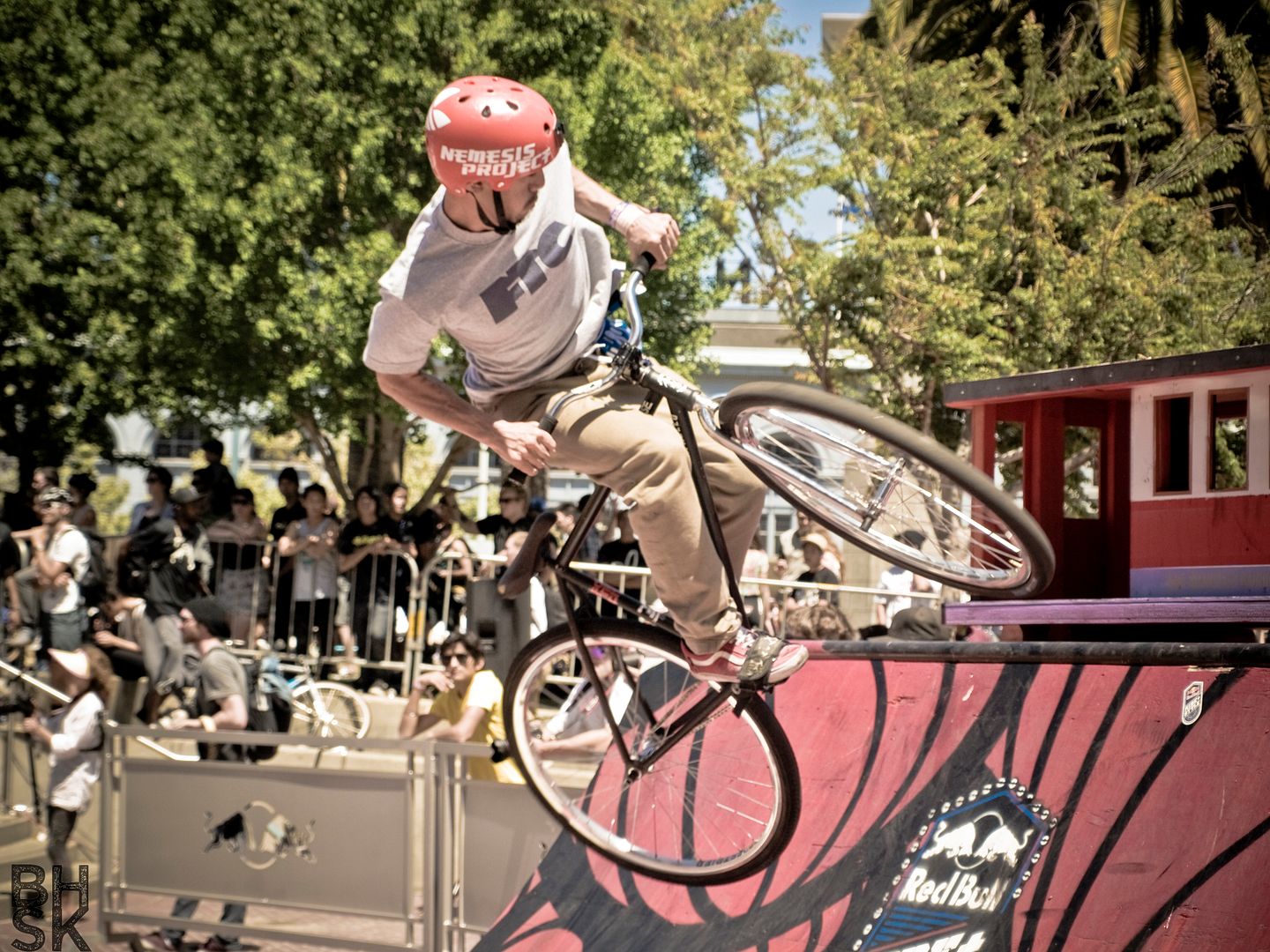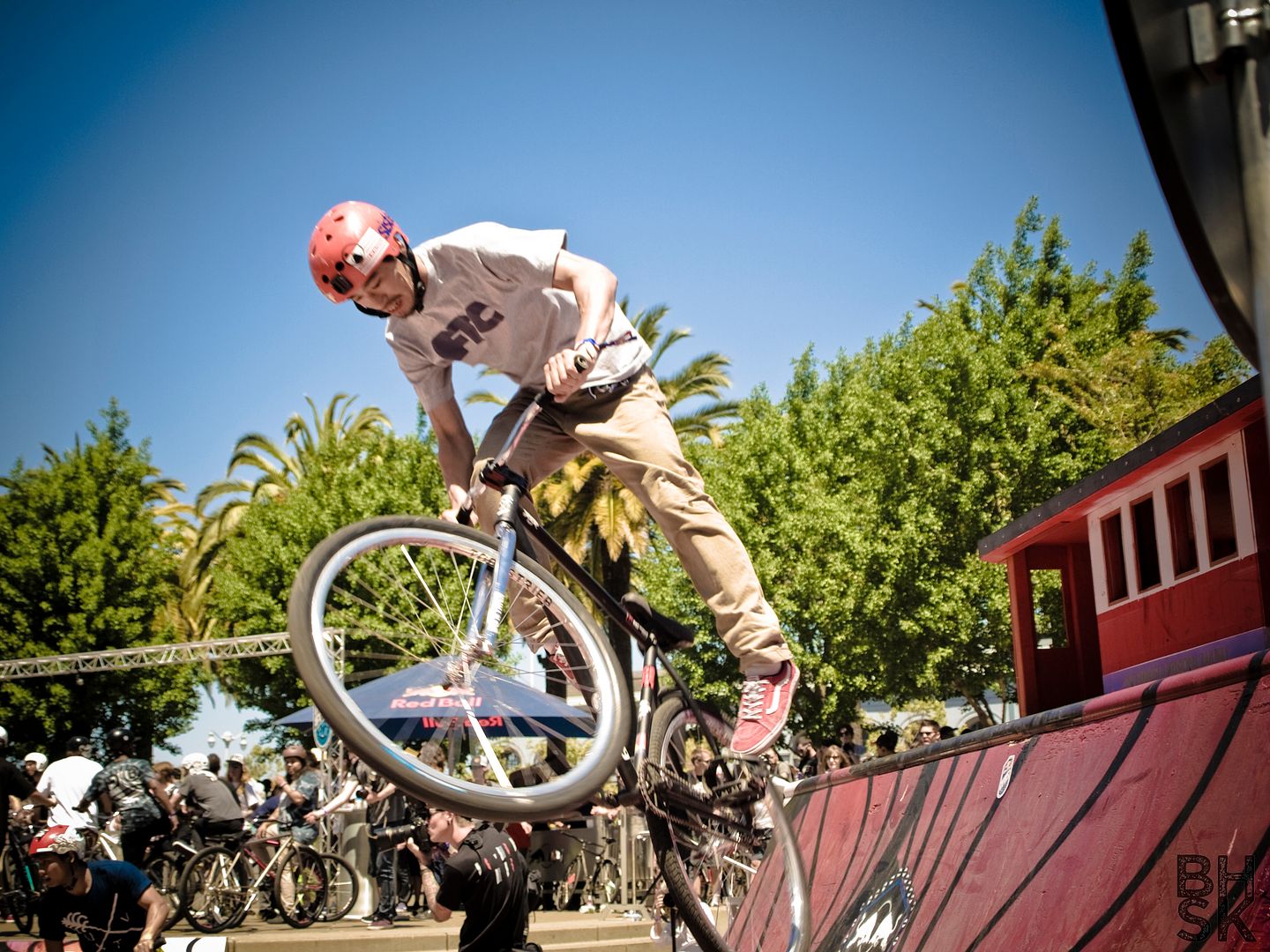 nasty is a major inspiration to me. we all know he's a great flat ground rider that can also toss around them 700's like he were on a modern FGFS bike. unfortunately he couldn't connect here and there and didnt advance. still psyched to see him out here though.
jmik