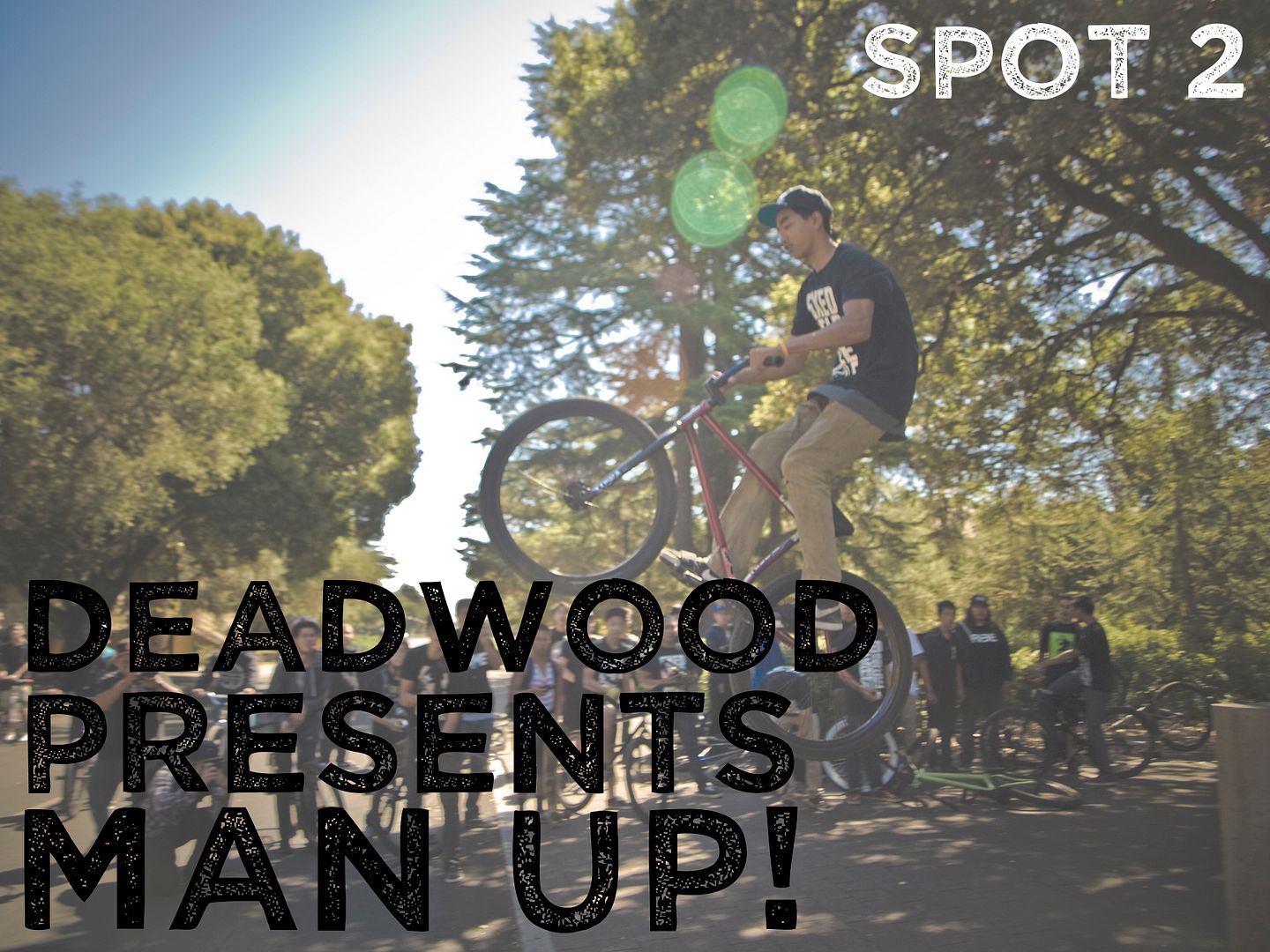 so when we were done with that spot we went a couple hundred feet away. there were 2 spots- a block that ran into the street, and one i will describe after the jump!
so we show up to this huge stairset- a good 15 or 16 set with a good 9 or 10 foot drop. kenny got on his bull horn and said go, yet no one went.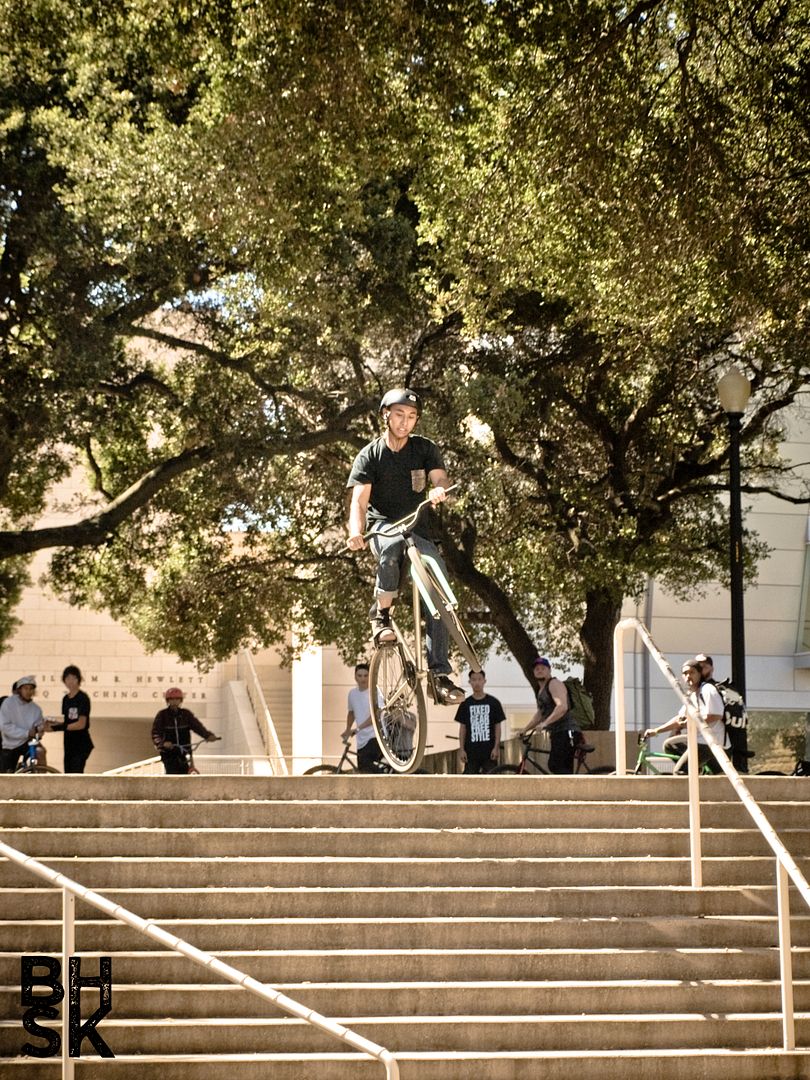 then jordan madarang said "fuck it" and hucked himself into a flat tire over the set. he later told me that it was the biggest thing he's ever dropped down. MAN UPPPPP!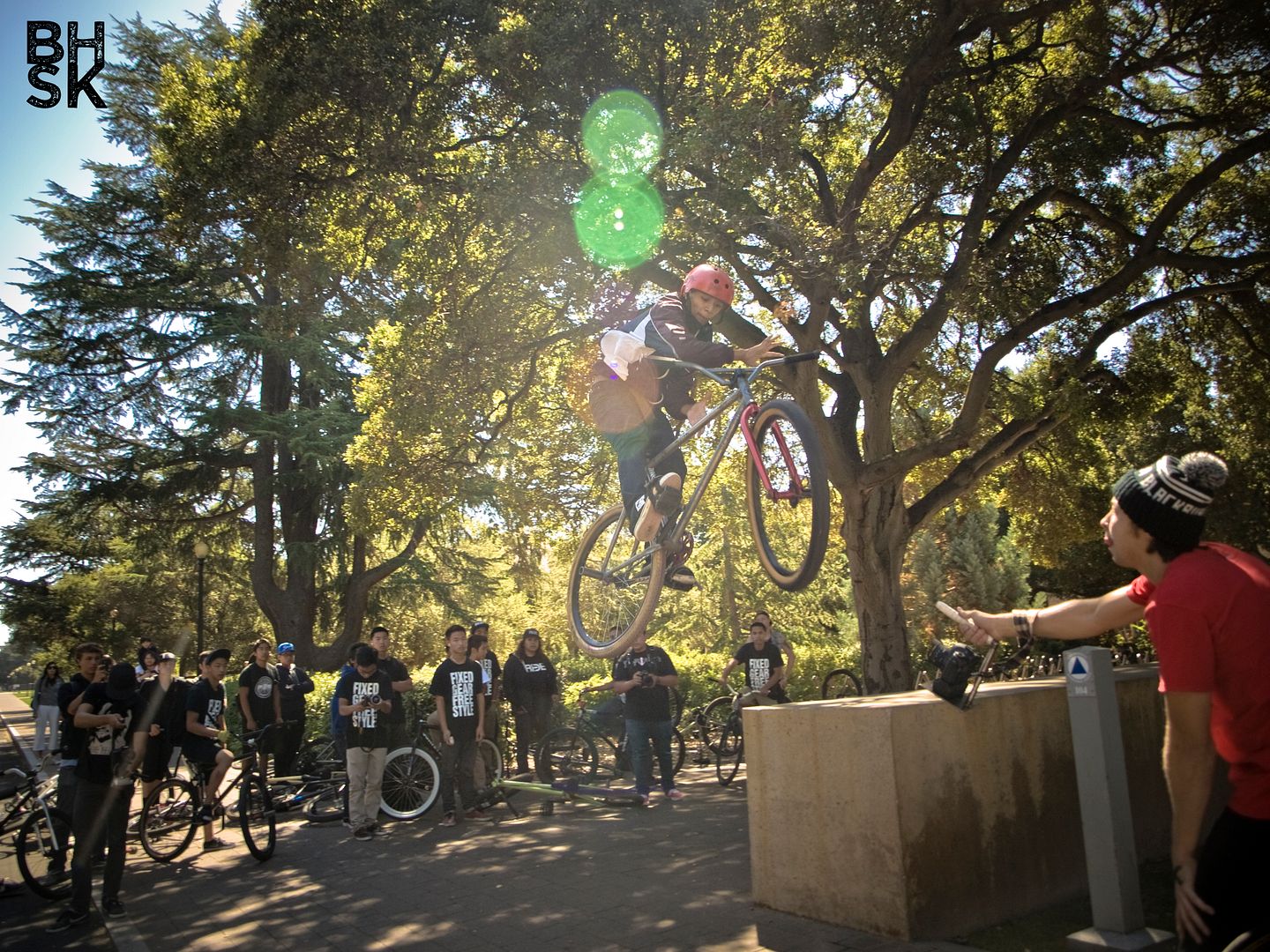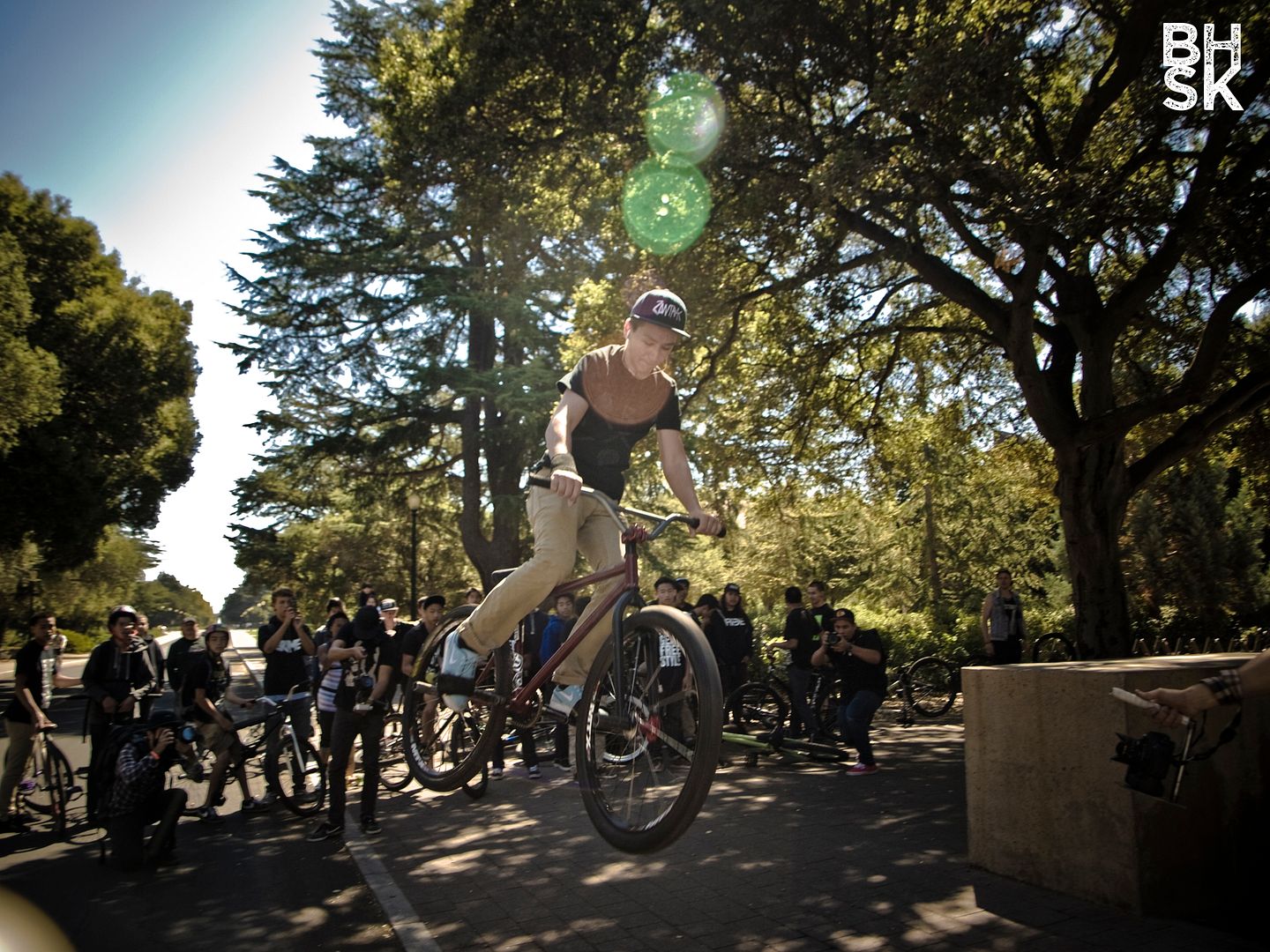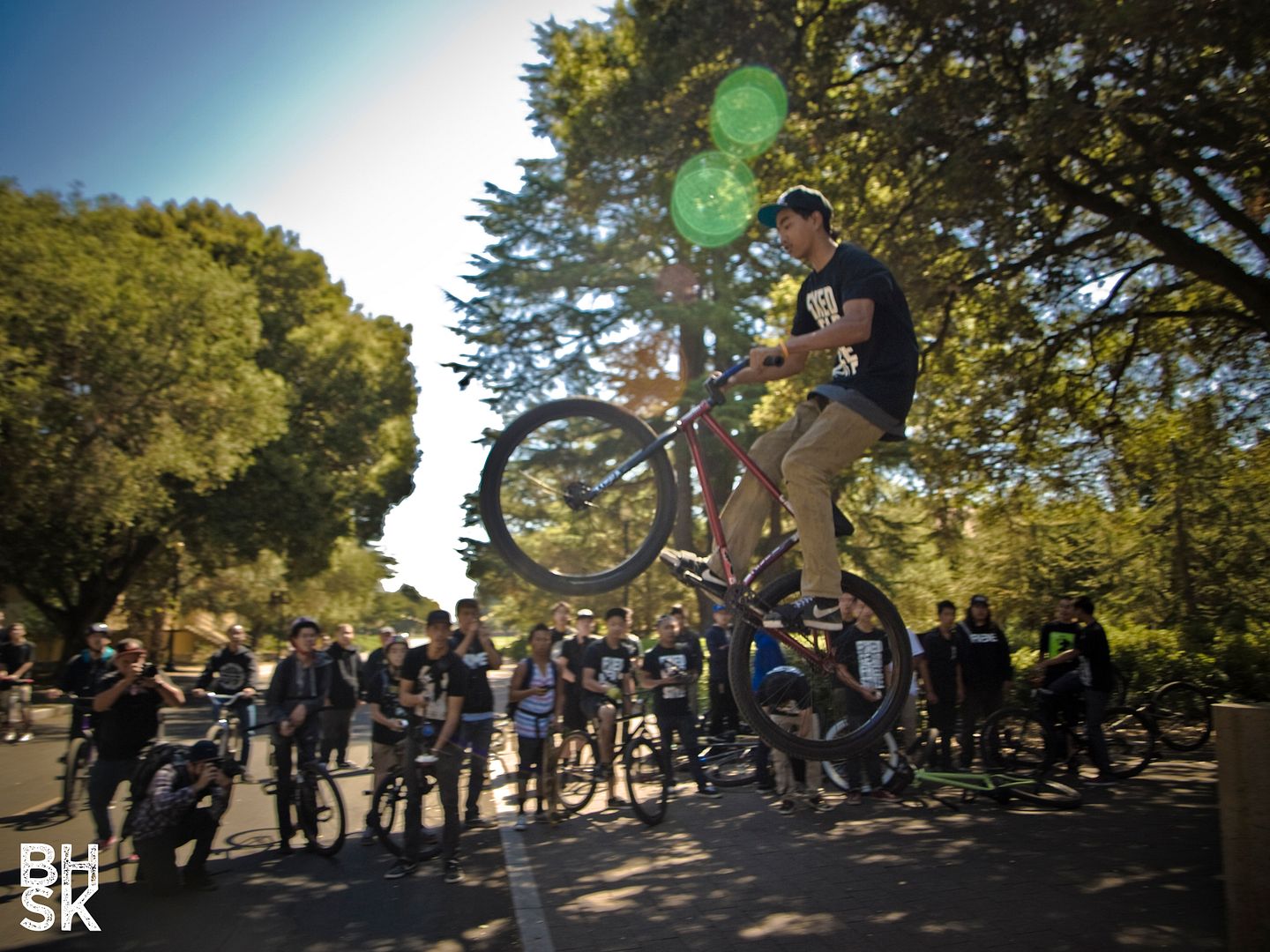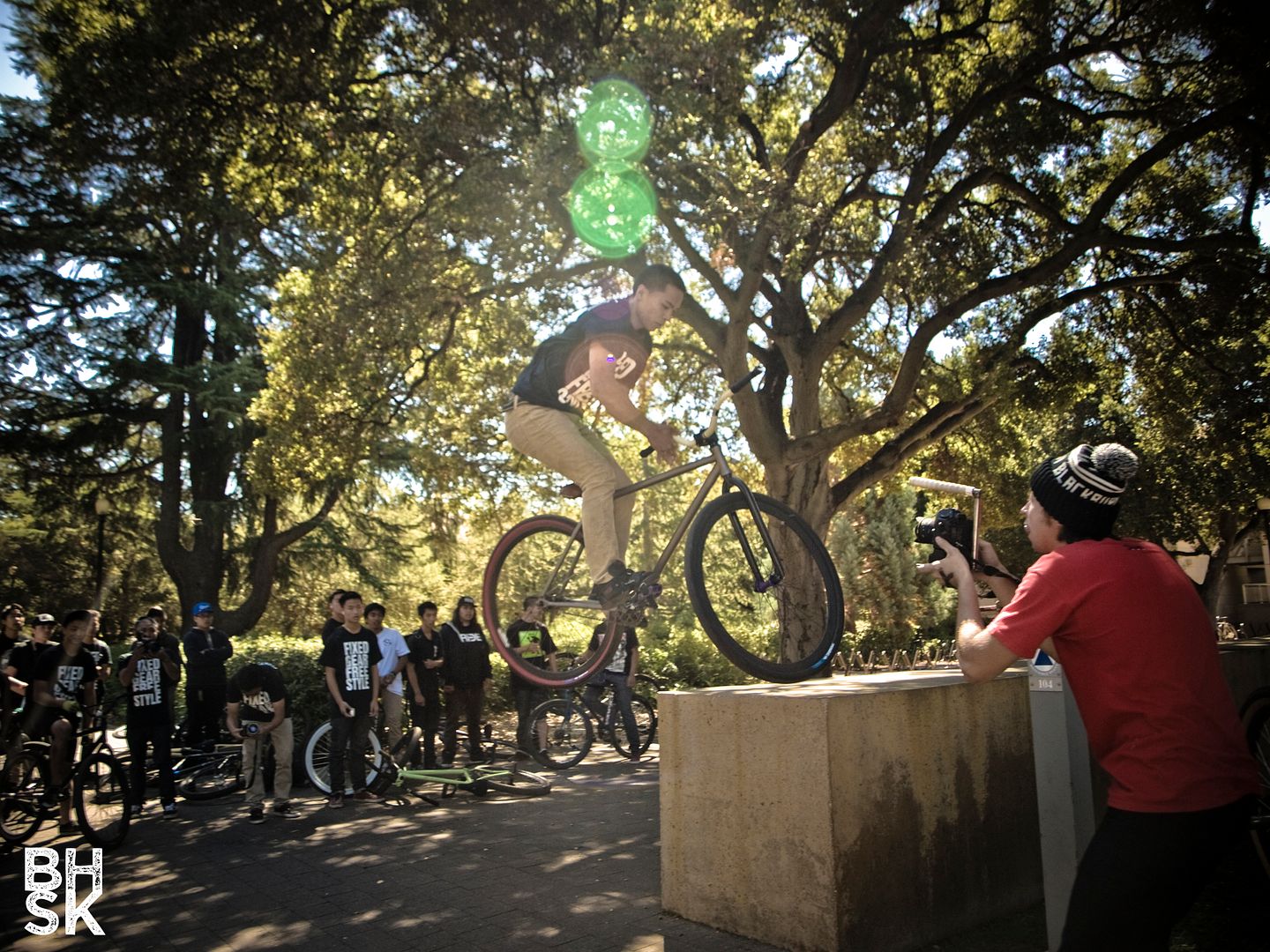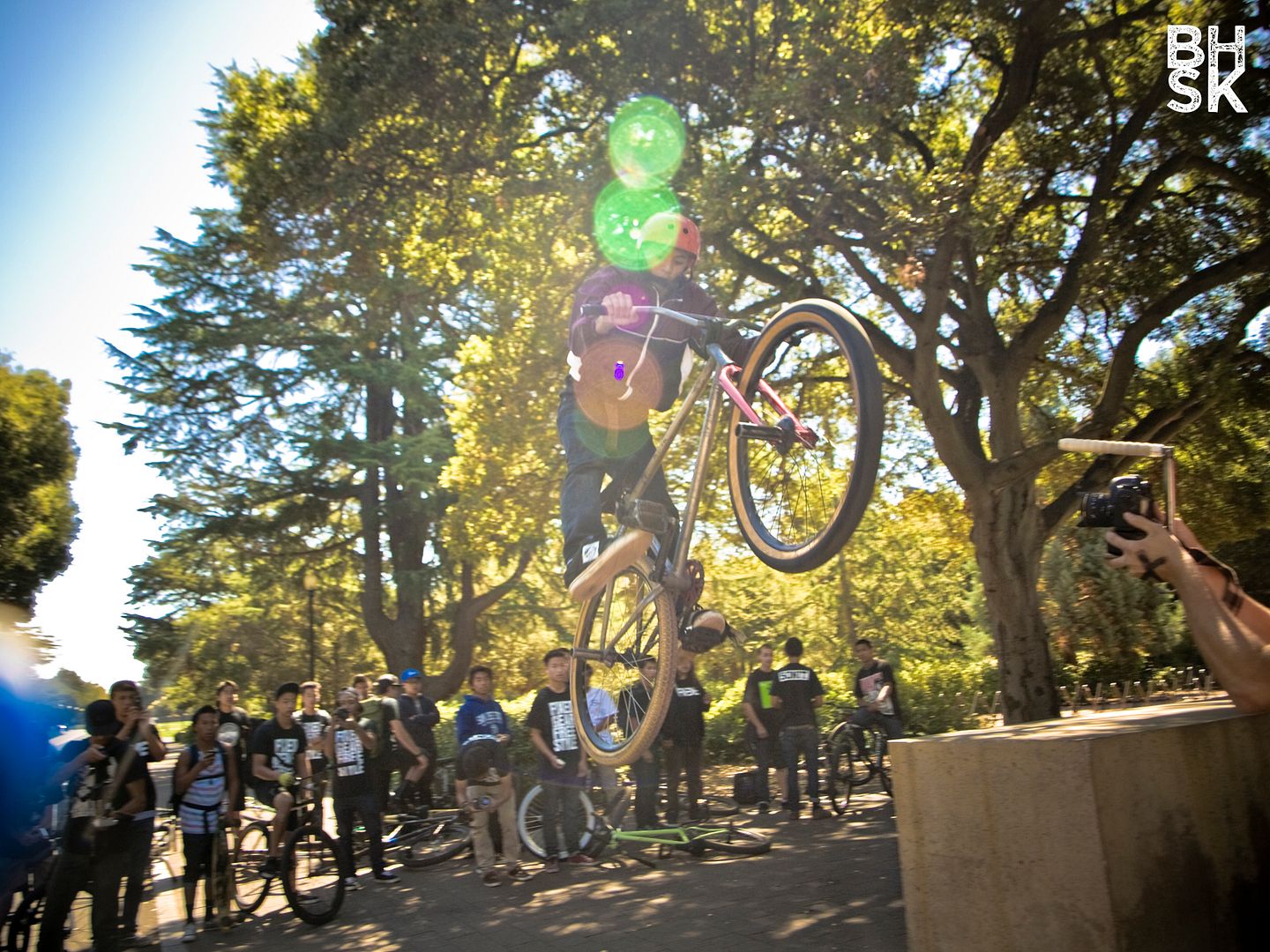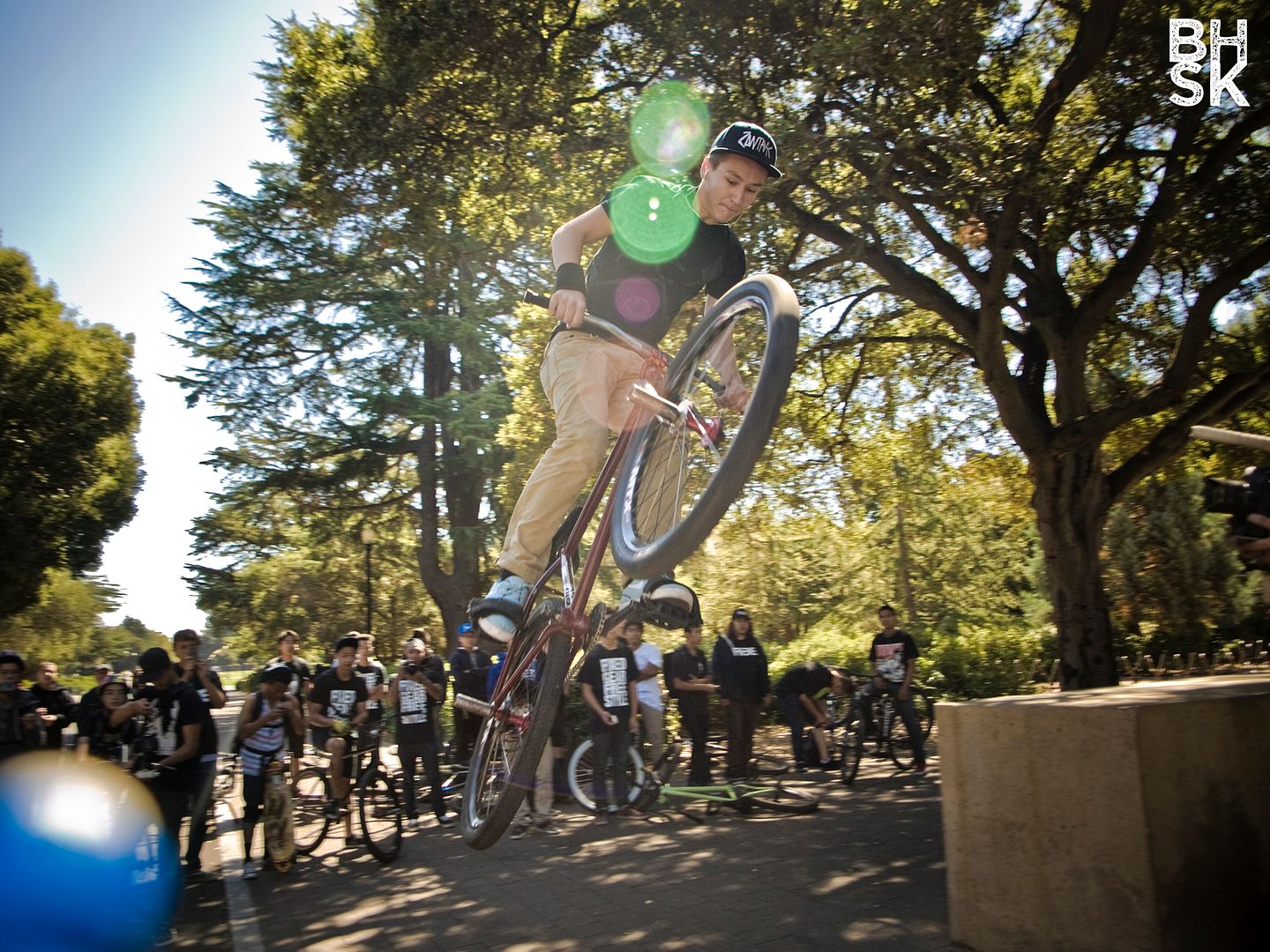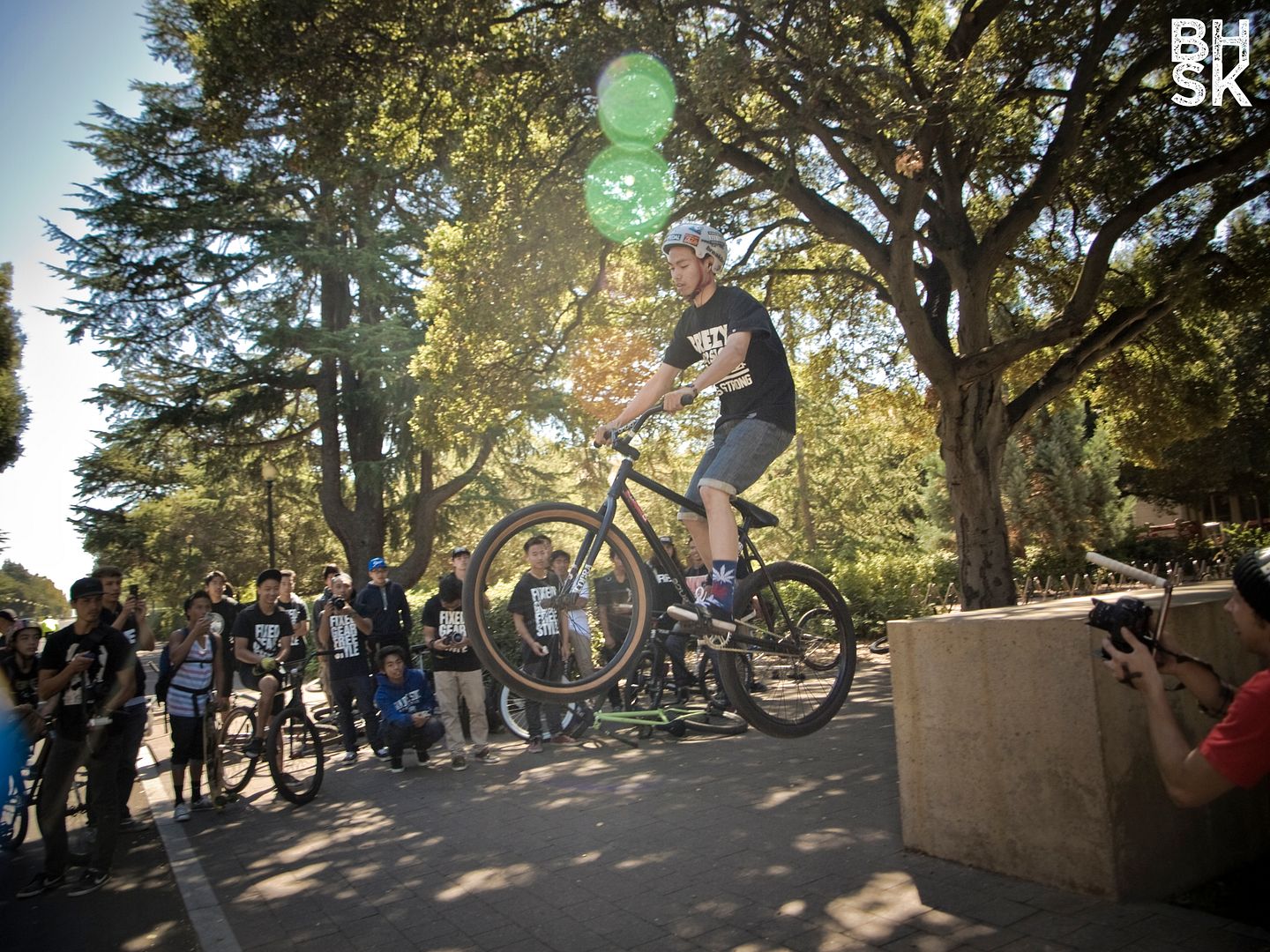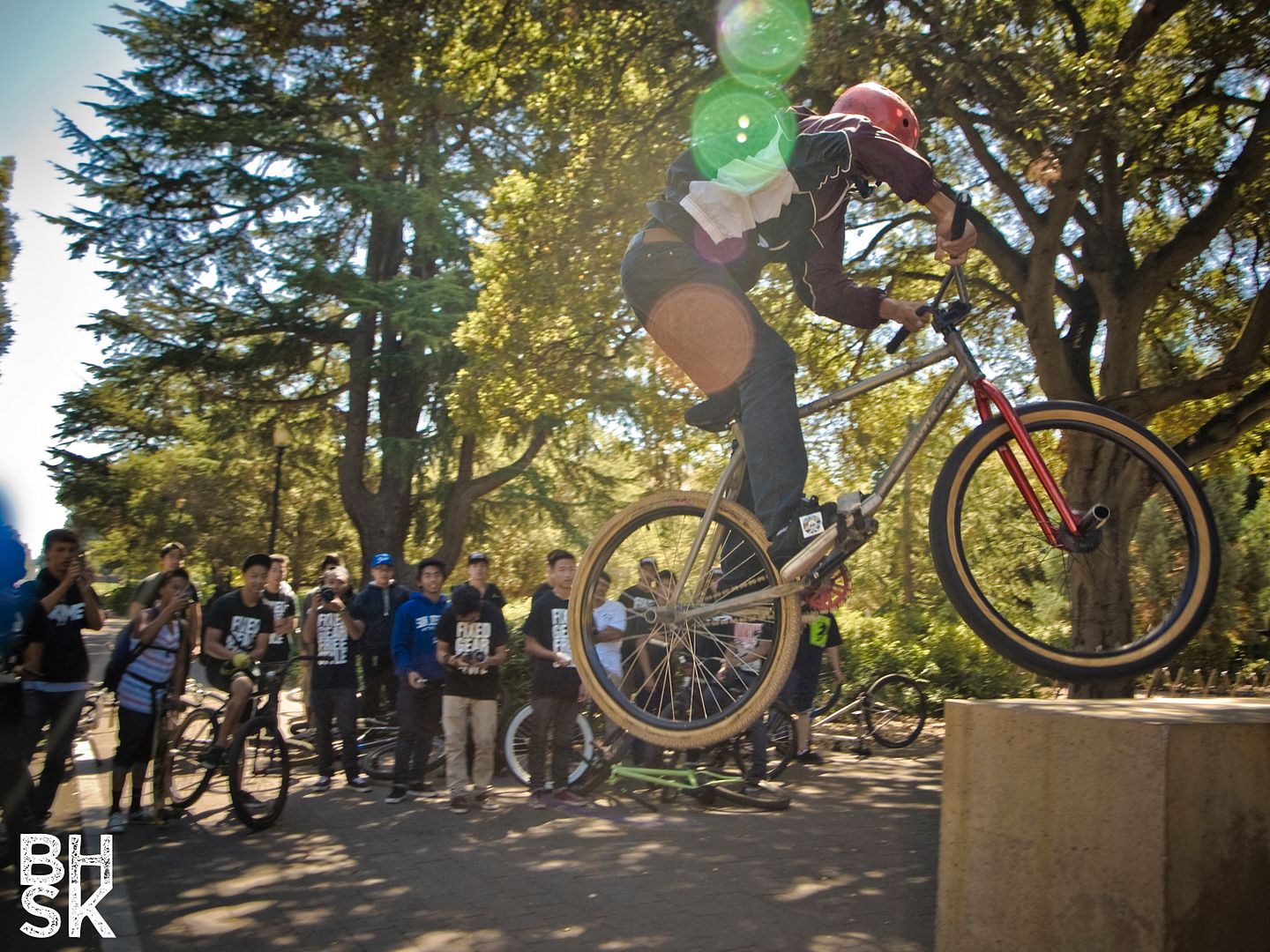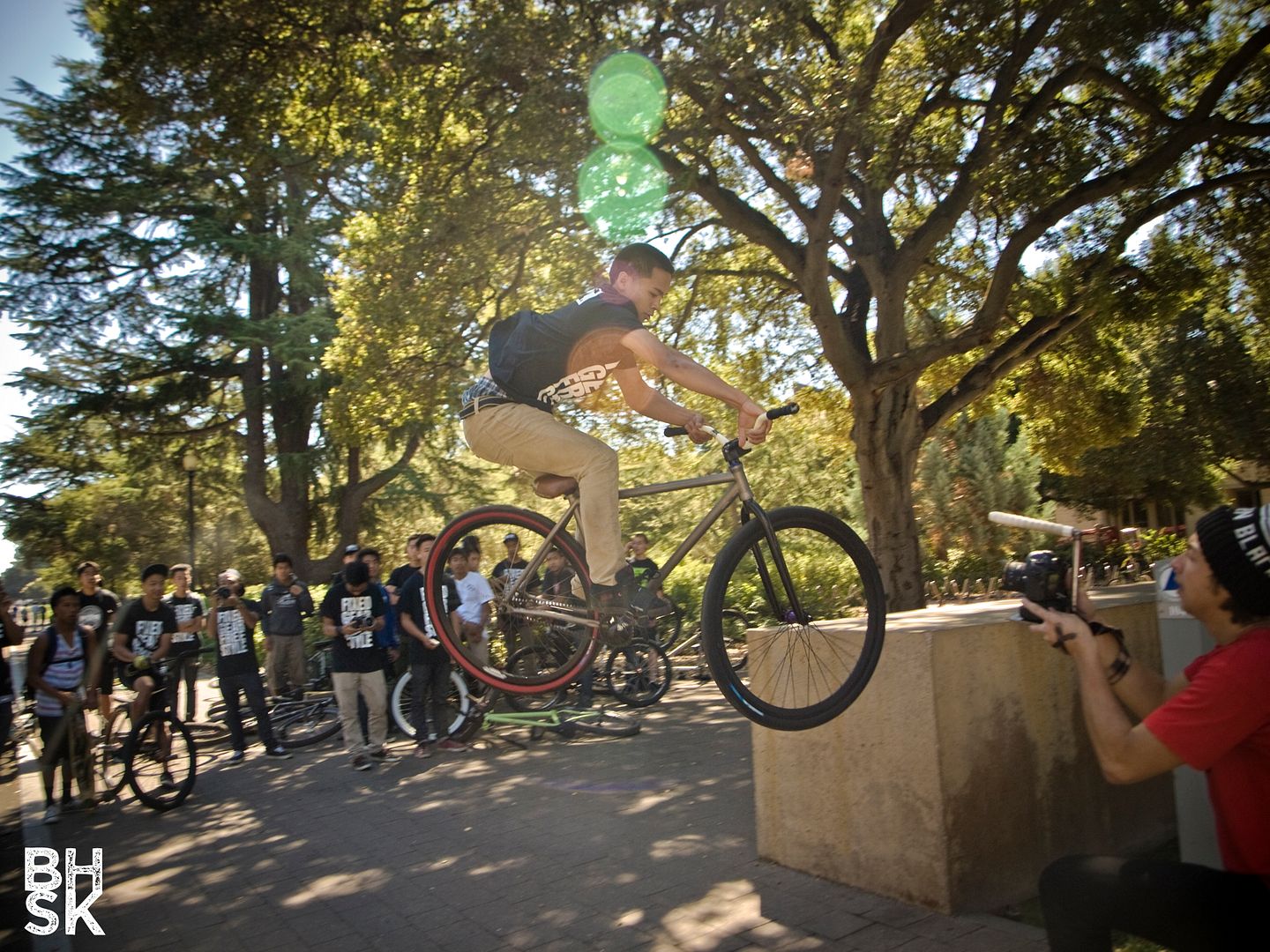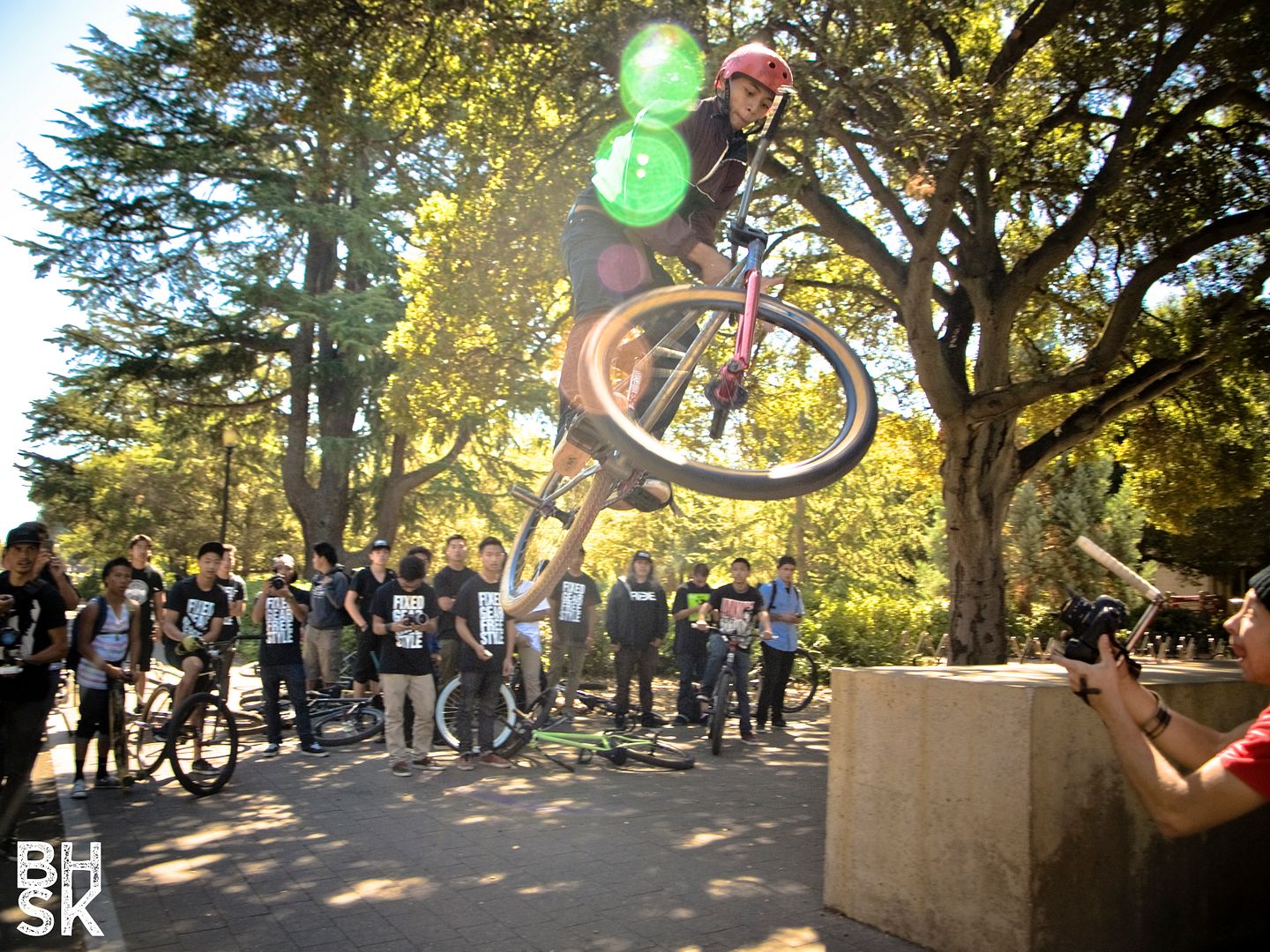 across from the big set was this block that ran into the street. kids were having a hard time getting completely onto the street since they were landing uneven on the curb right before it. once they got it dialed, it went off. one of my favorite shots of the set was this one of james de leon hitting a 180 bar (he landed and rolled out of this one) lookin' like a fixie jesus. lens flare dont care!
jmik