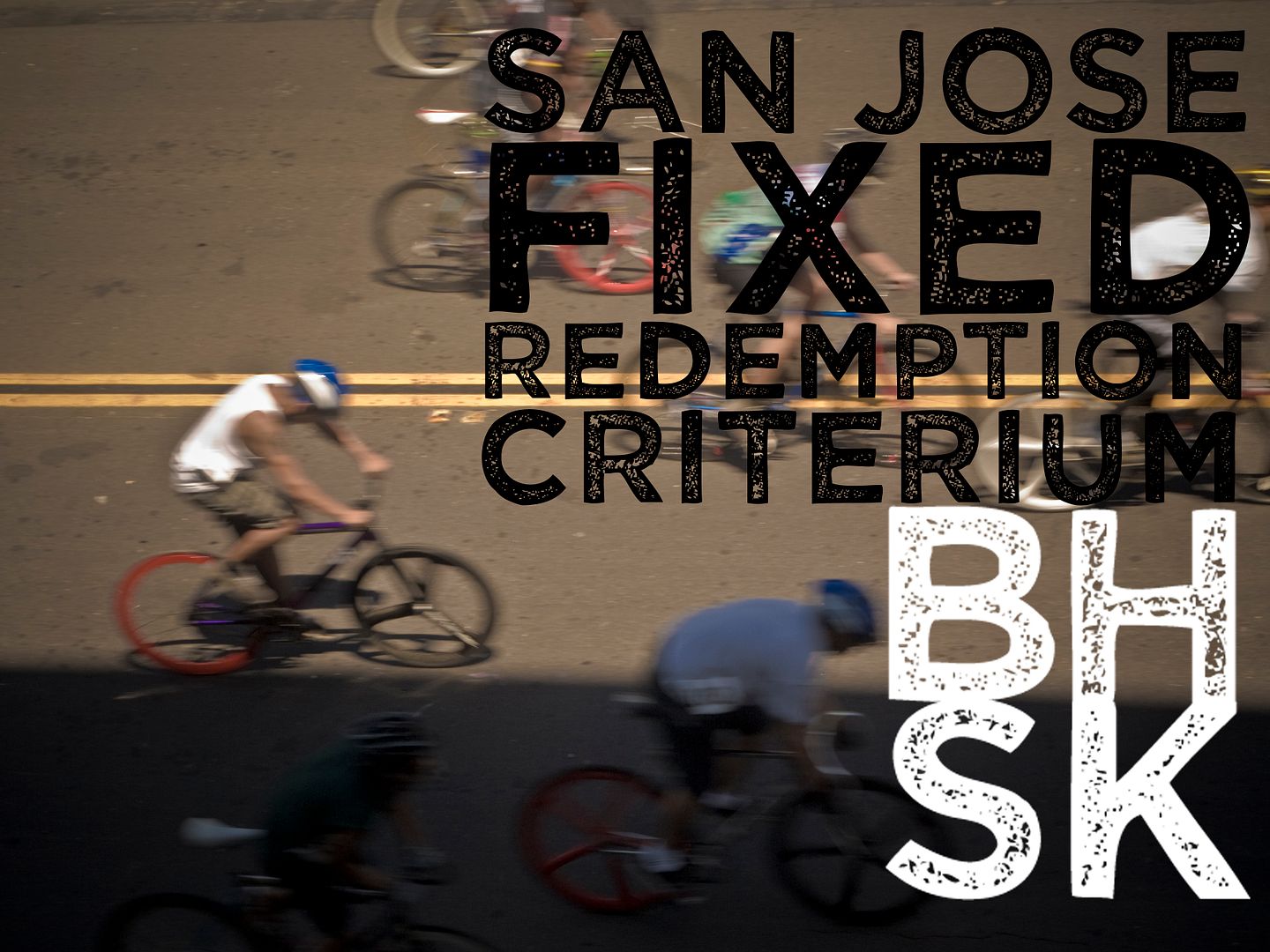 last week's sunday, i found myself lying on my couch when i got a phone call from sean at
destroy
bikes. apparently there was a criterium put on by my local
sjfixed
crew and he along with kenny arimoto was going to root for their rider, josue. so i got my ass up, strapped on a camera and made my way to the shark tank to document it. see more after the jump!
i showed up right before things got started, and there was already a good amount of people ready to race. the community here is really dispersed in terms of skill and setups. i was already messing up because i seriously should have entered.
here's the start.forgive me if it was blurry- i really didnt expect people to get off the line so quickly! i'm used to shooting fixed freestyle which is a lot slower!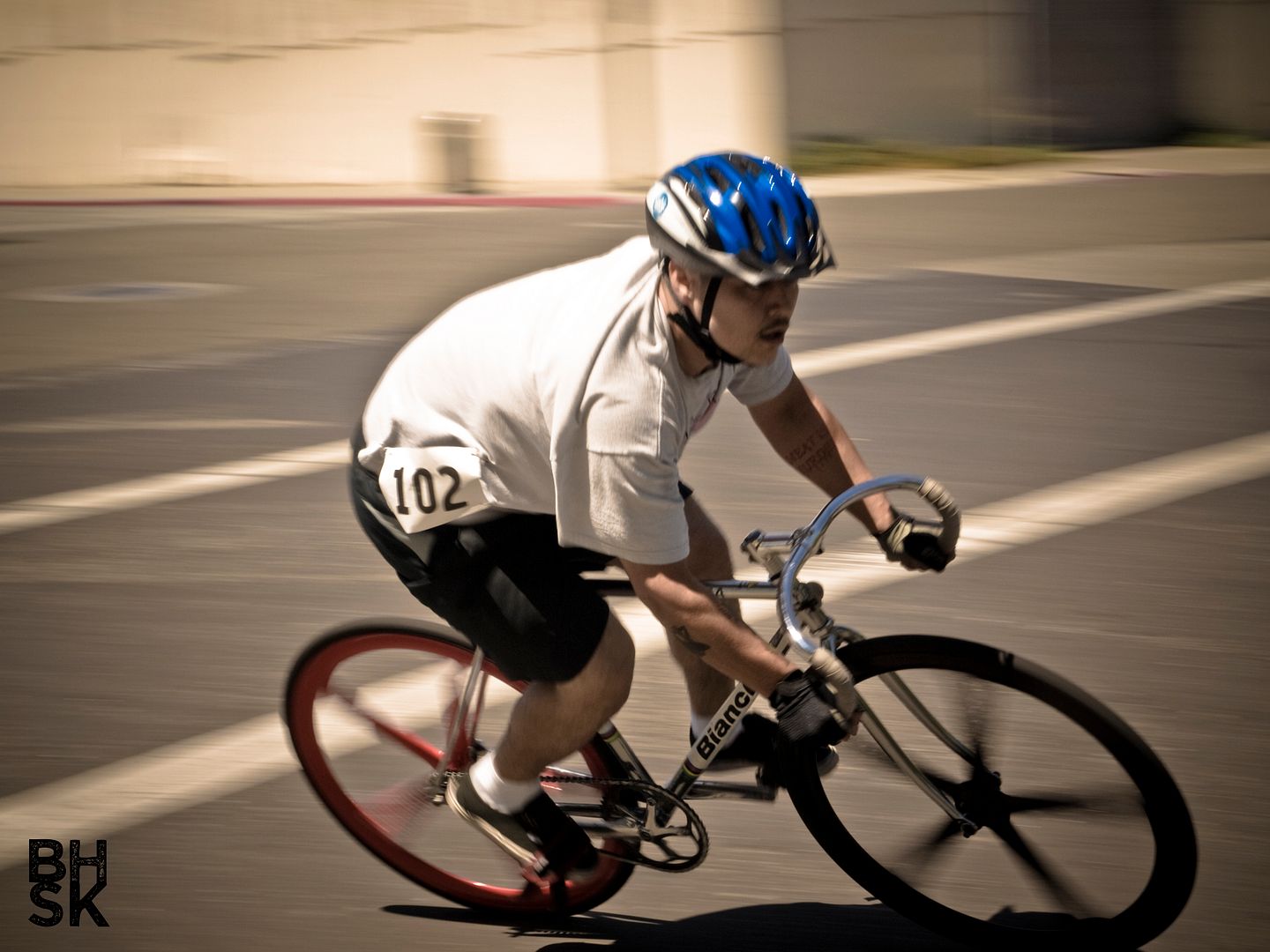 as you can see from the initial shots, i had to adapt quickly to capture the sheer speed that these guys (and girl) were going. the first few were garbage, but i think i got the hang of it after a minute...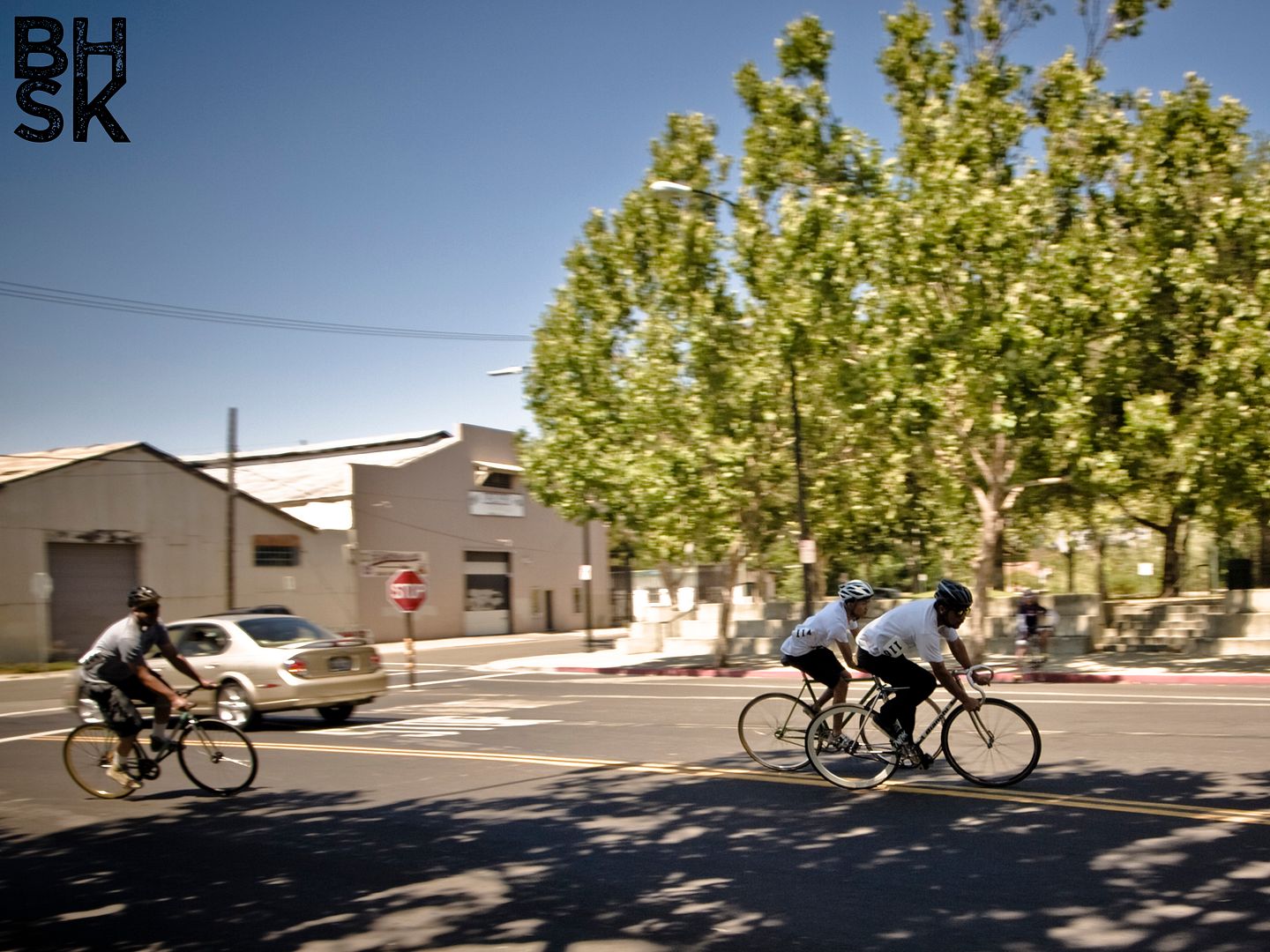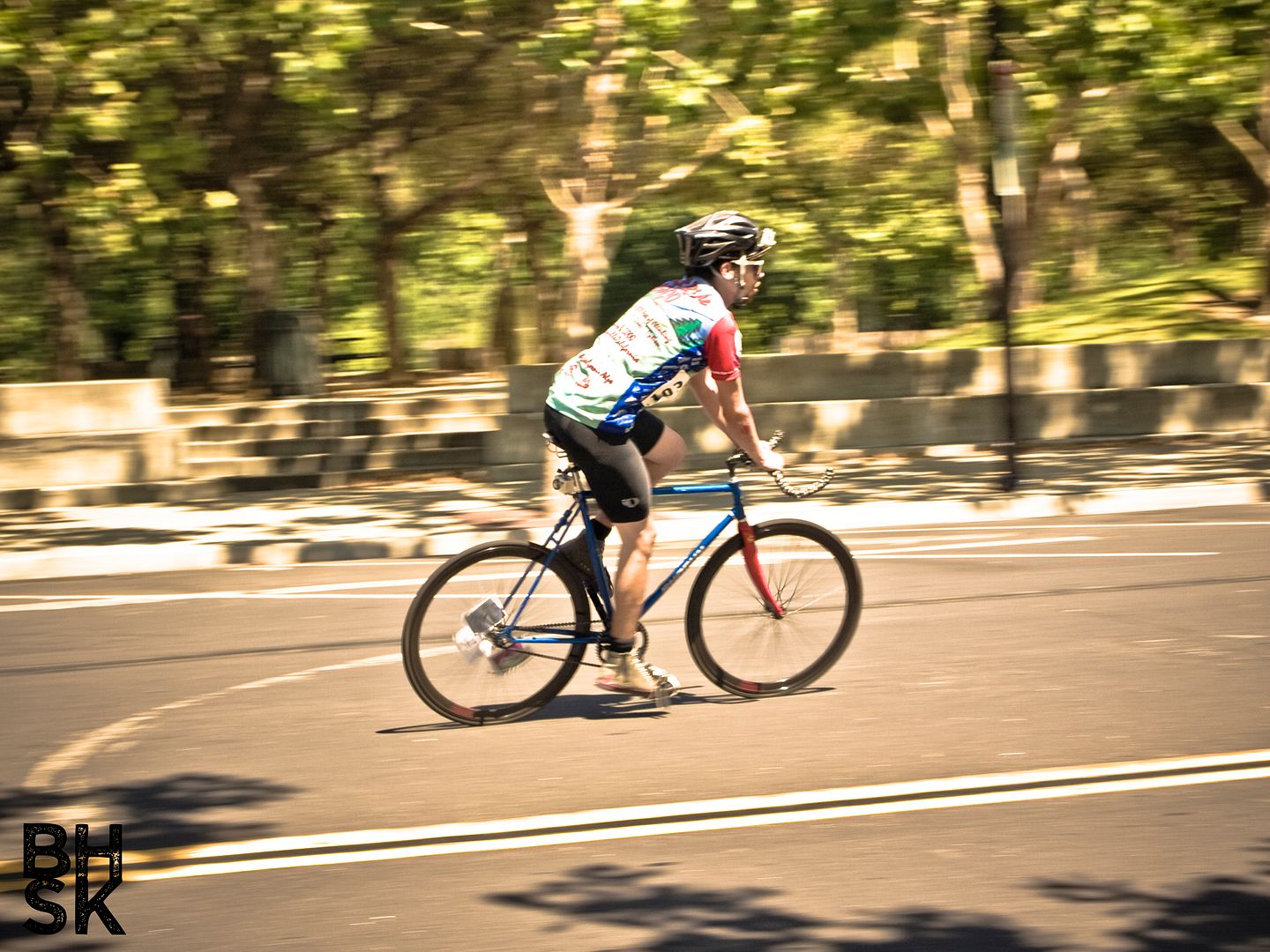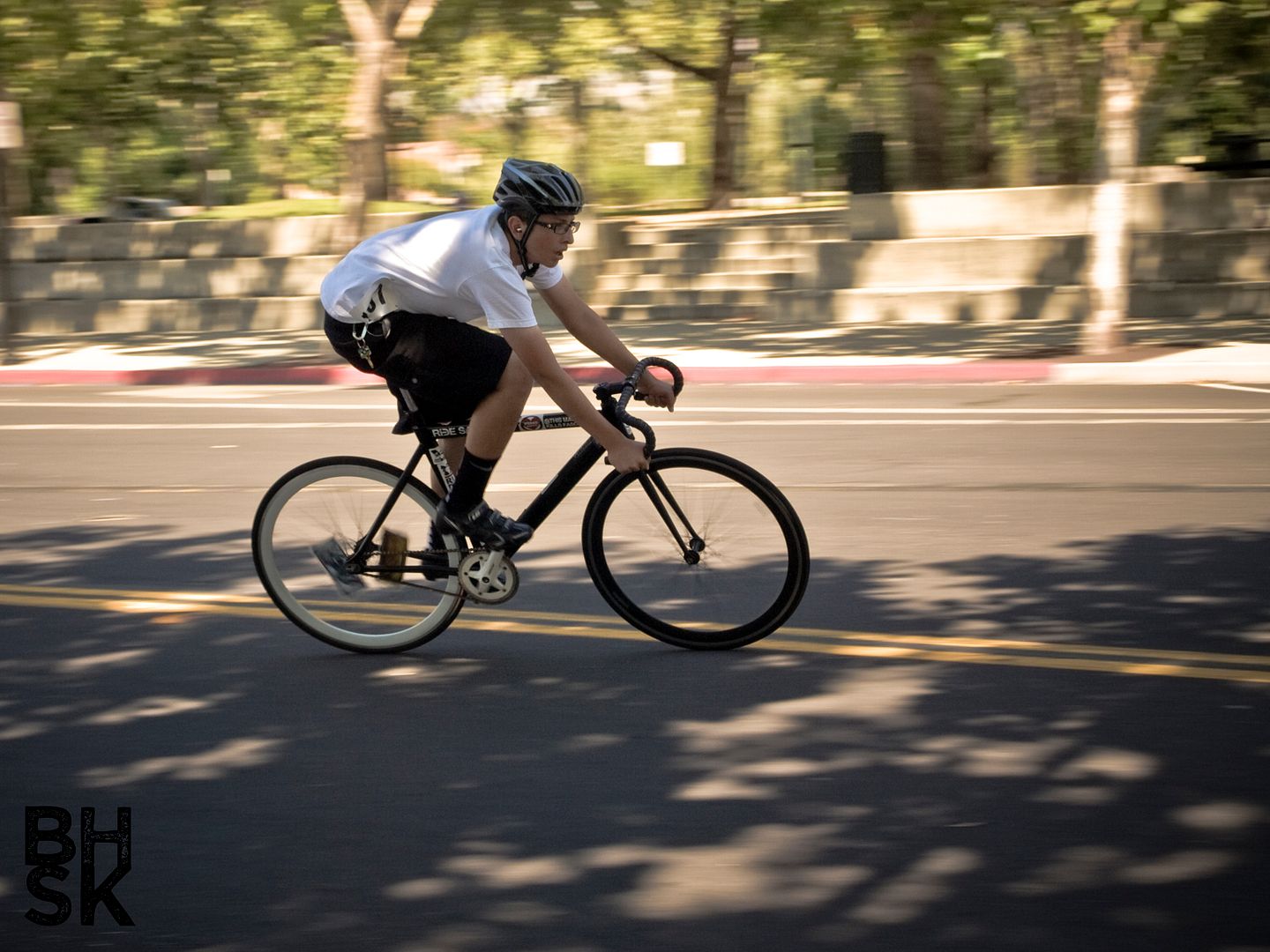 LOL TANNER, YOU'RE NOT RACING YOU SILLY GOOSE. GTFO.....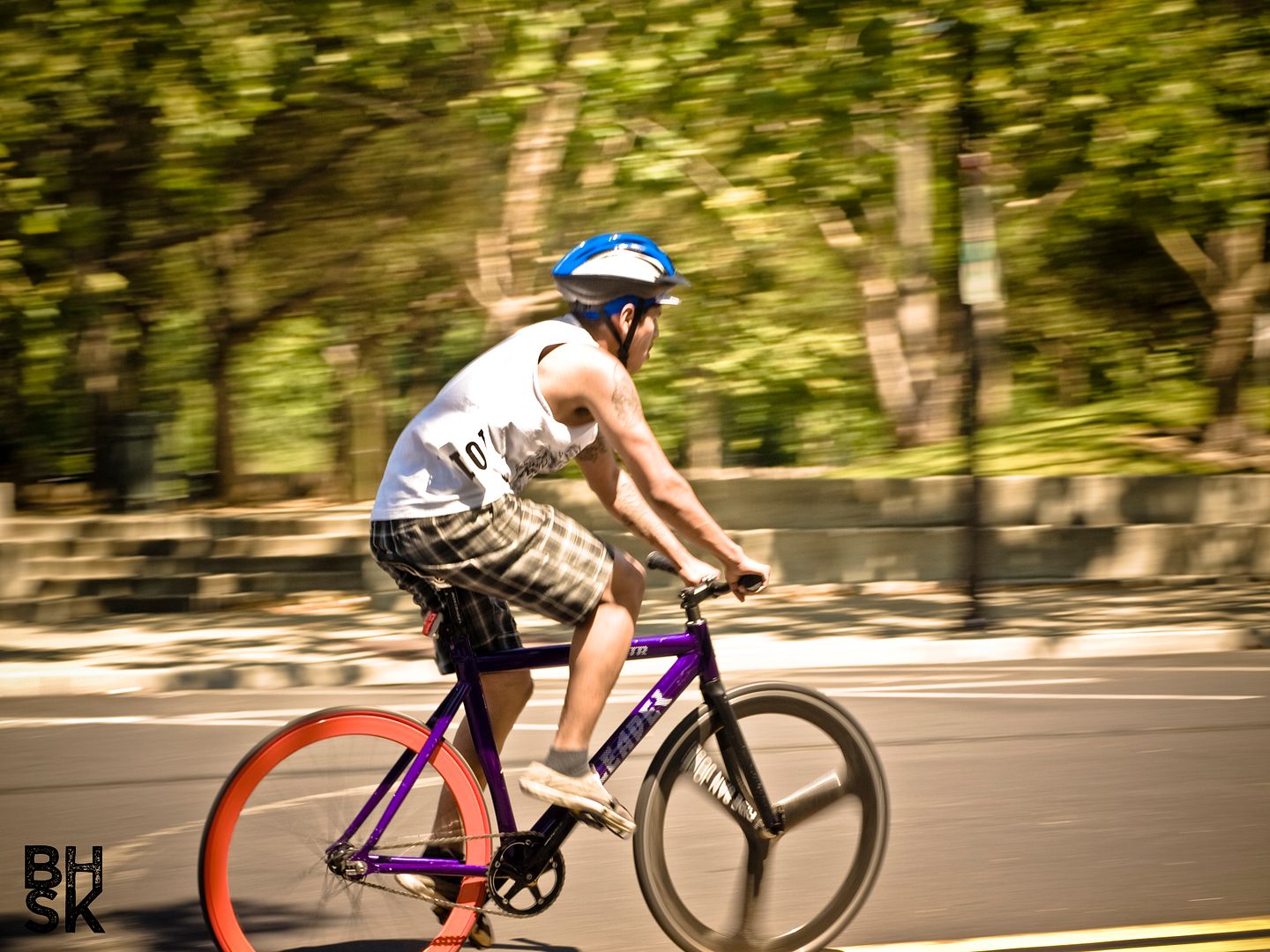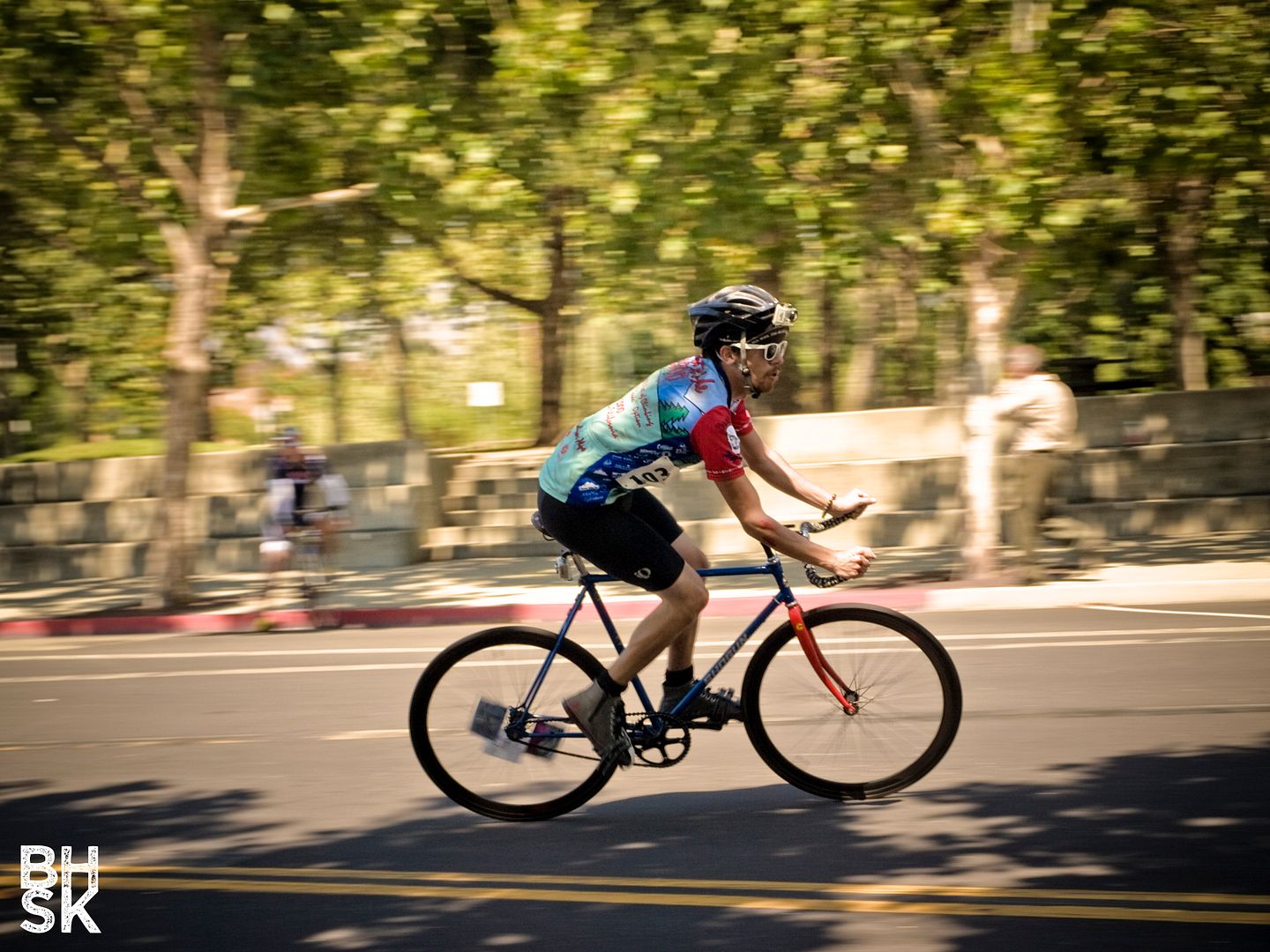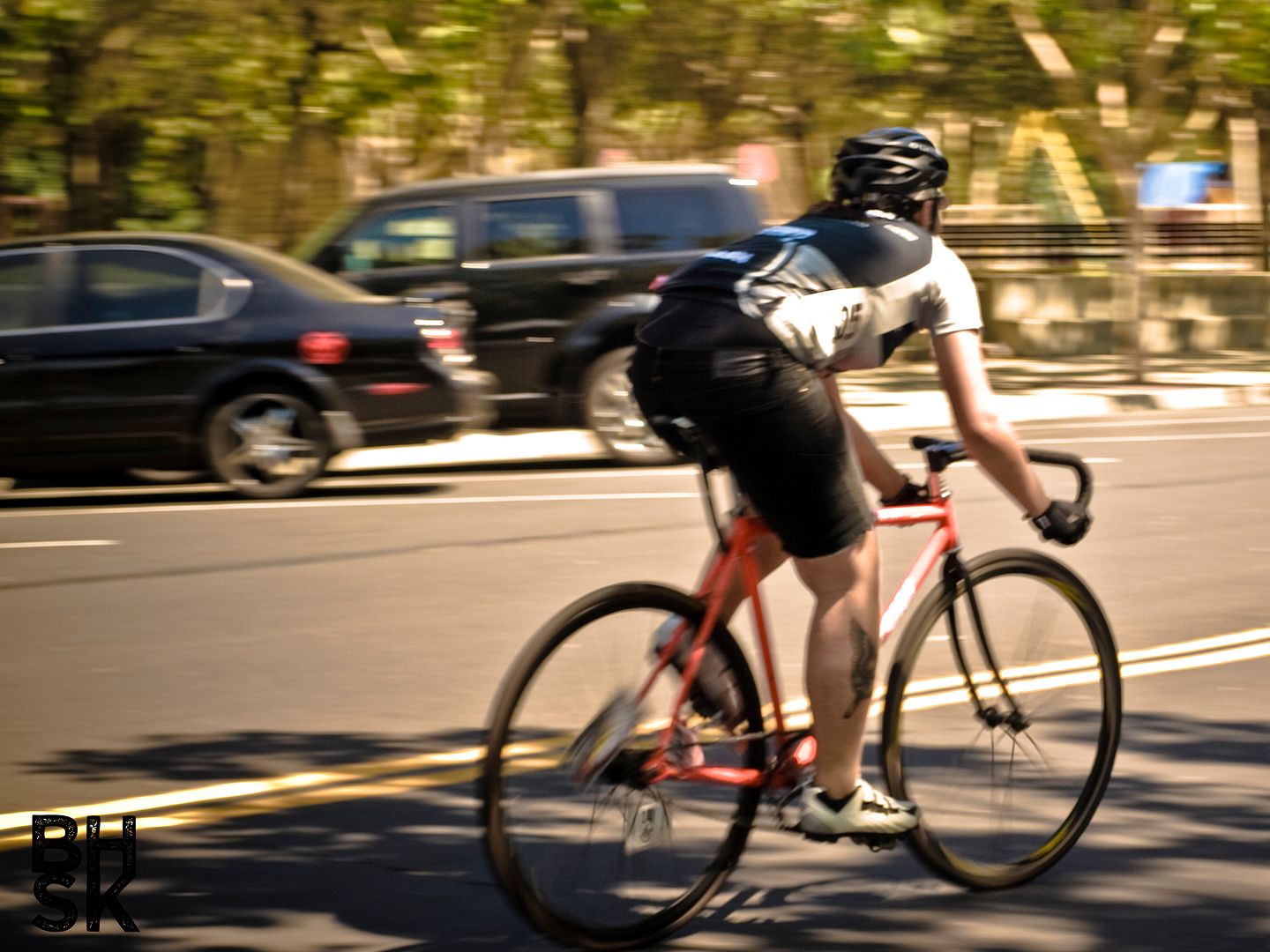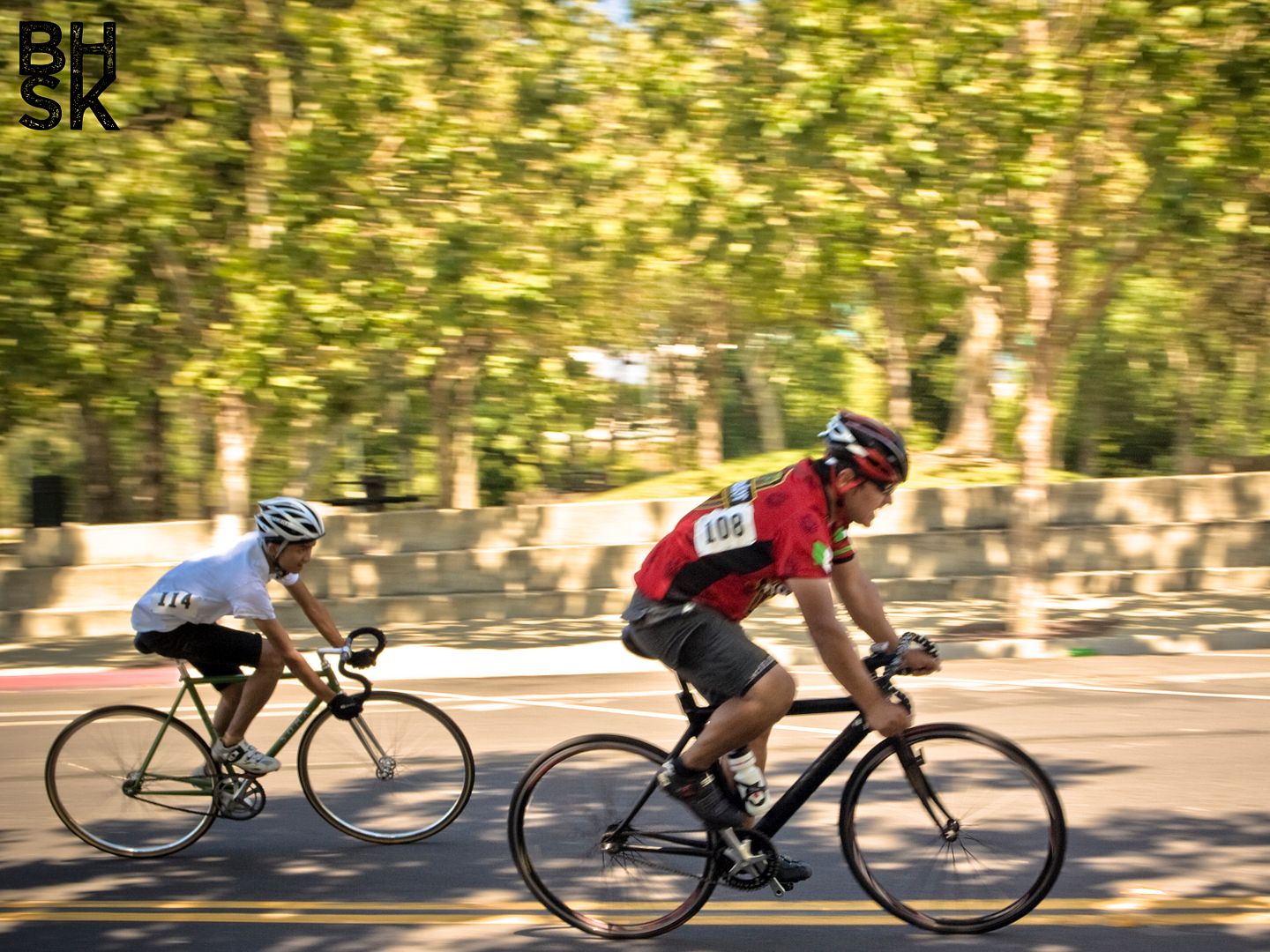 the kid chasing took a nasty spill first lap out. then he got back up and did the race. hard core.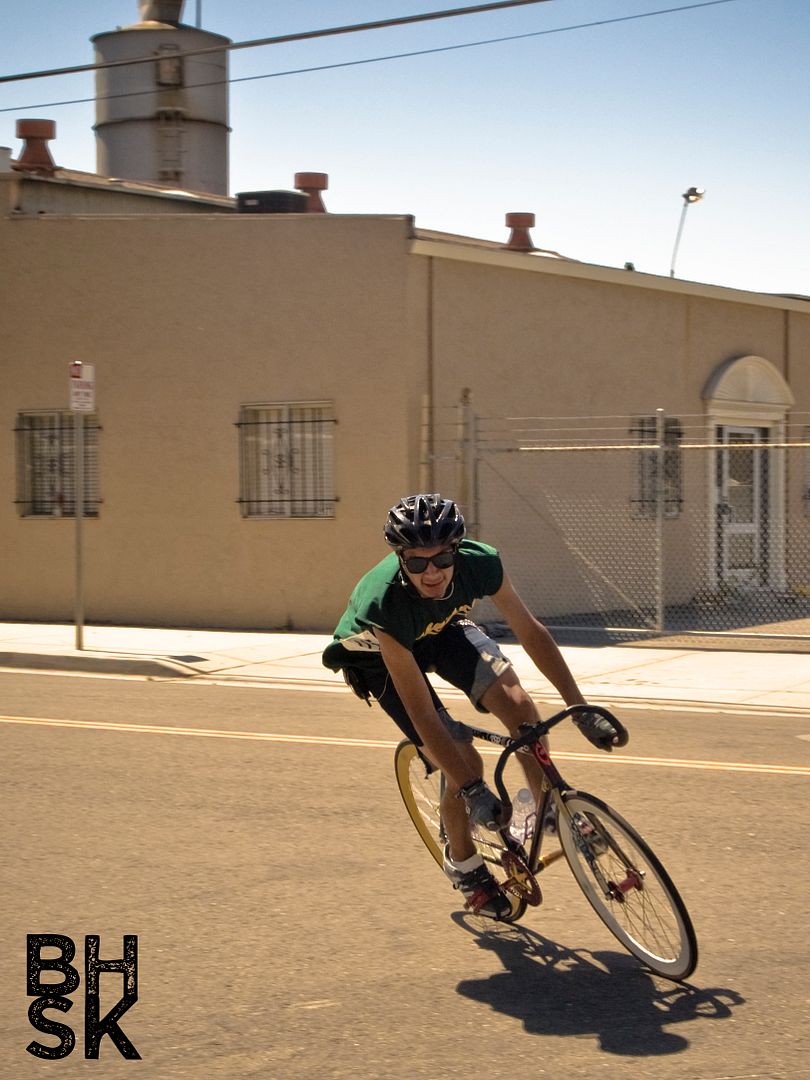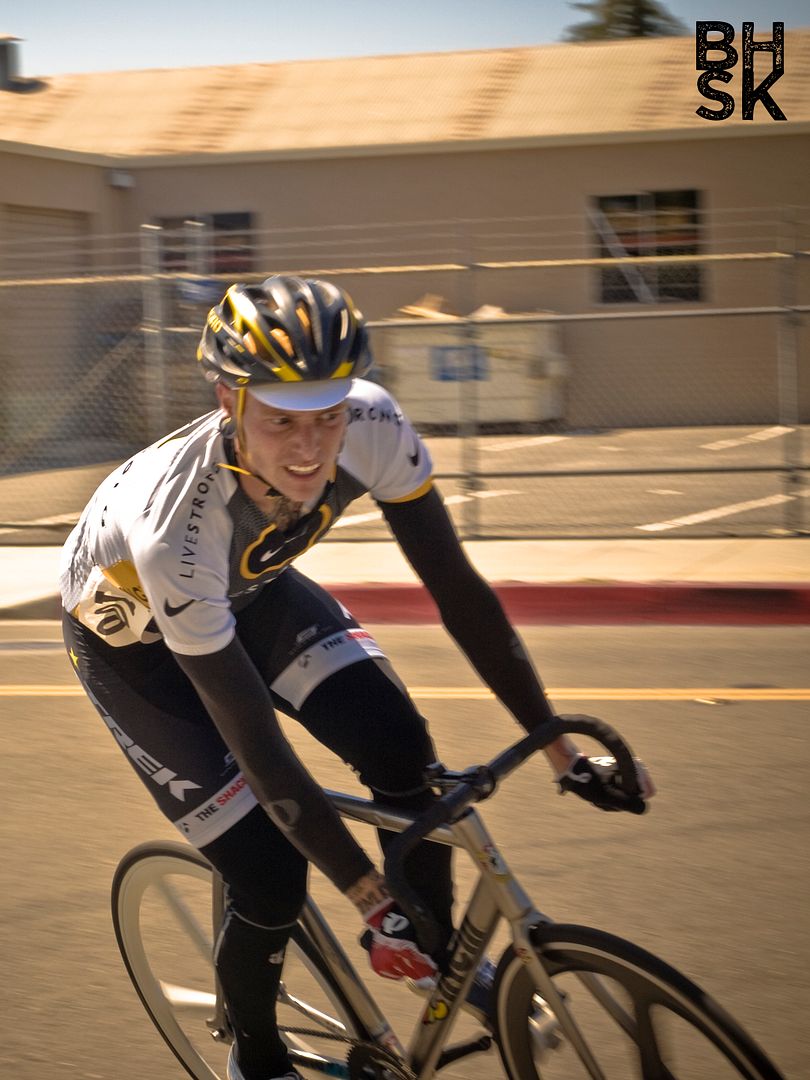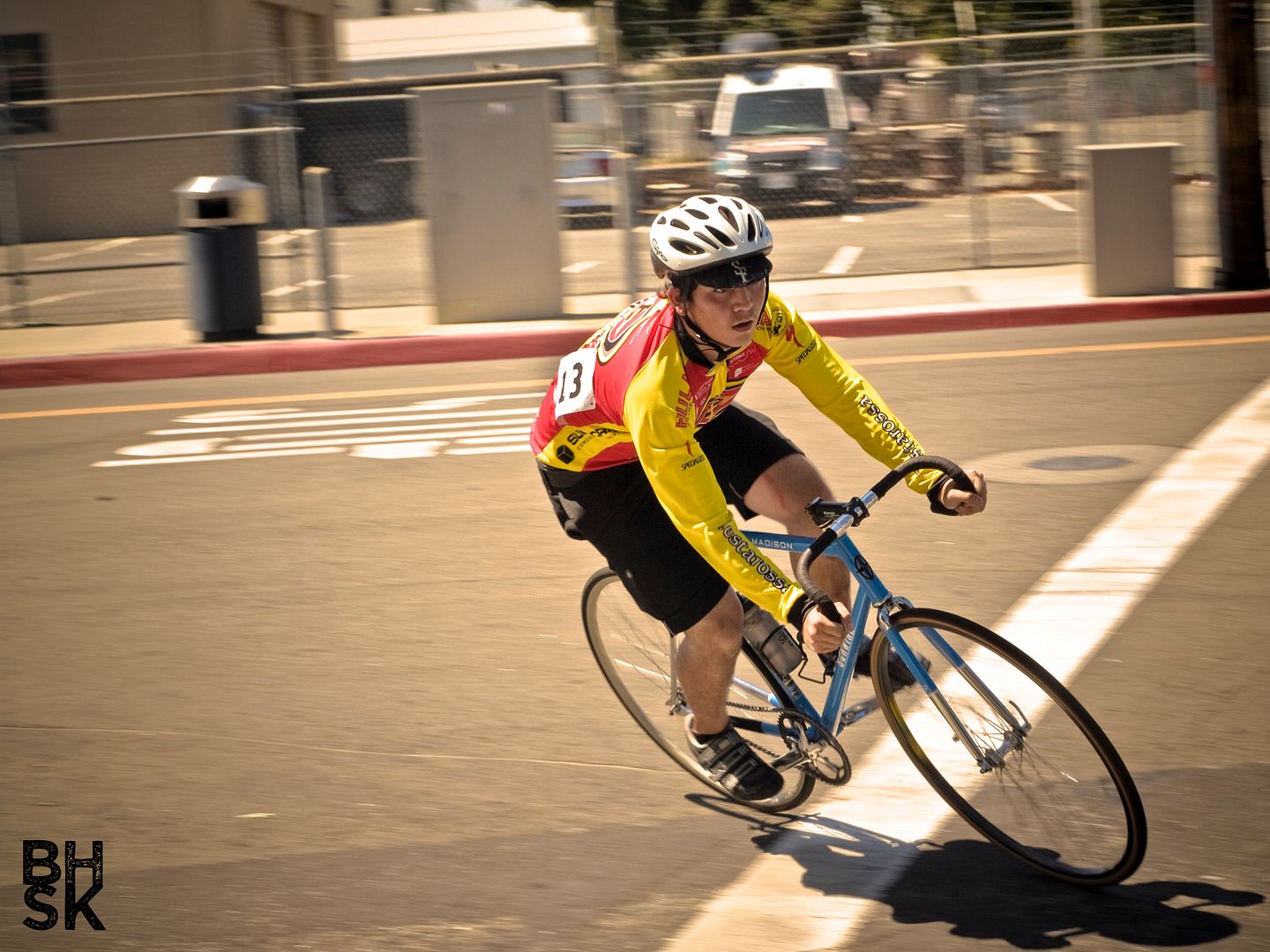 this is josue. he's from east palo alto. he's a badass. you see the look of disdain and concentration on the others, but josue is smiling. yeah, that's frickin bad-asssss.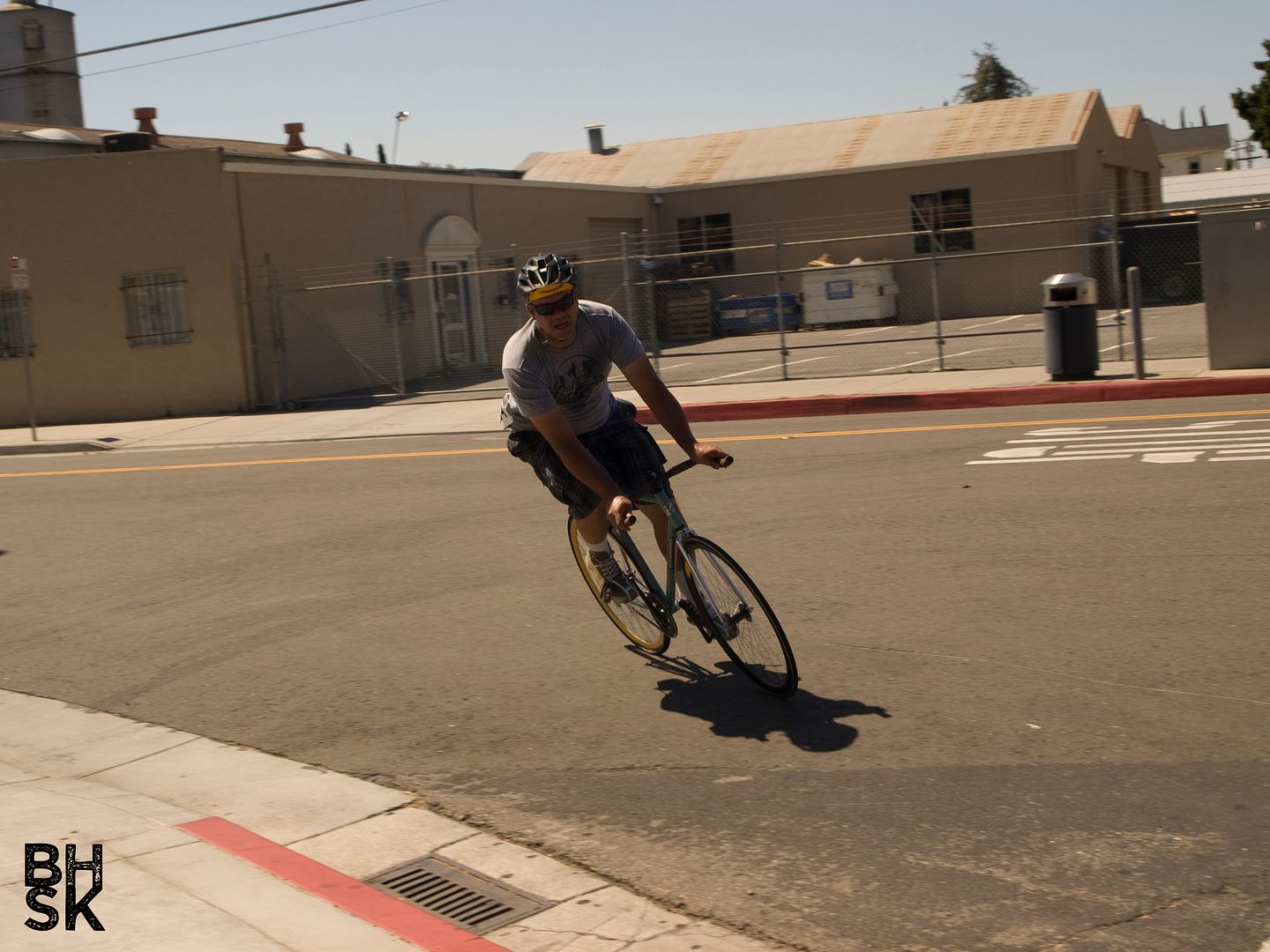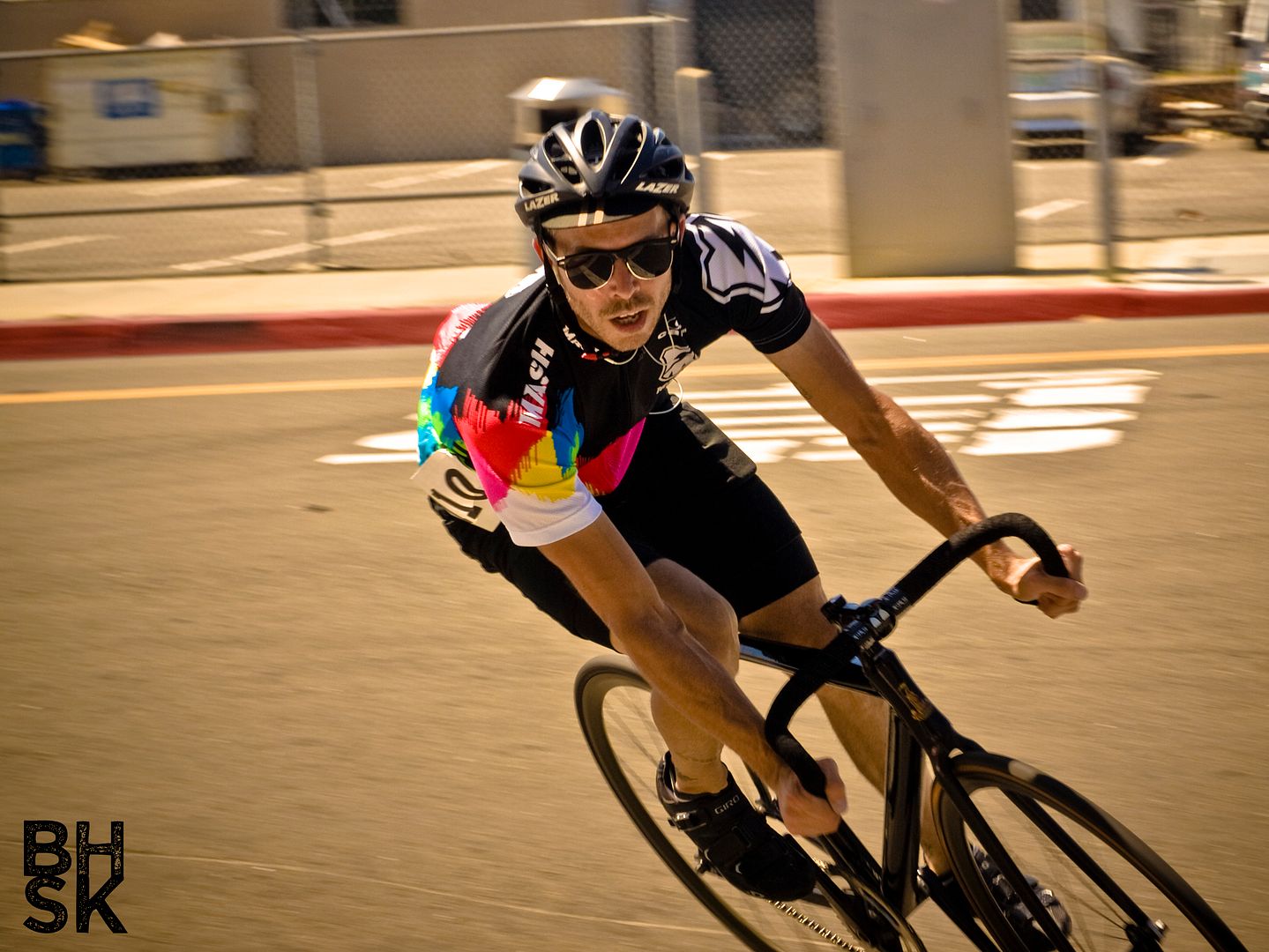 shaun, josue, and andrew were like this the whole time and even lapped the field.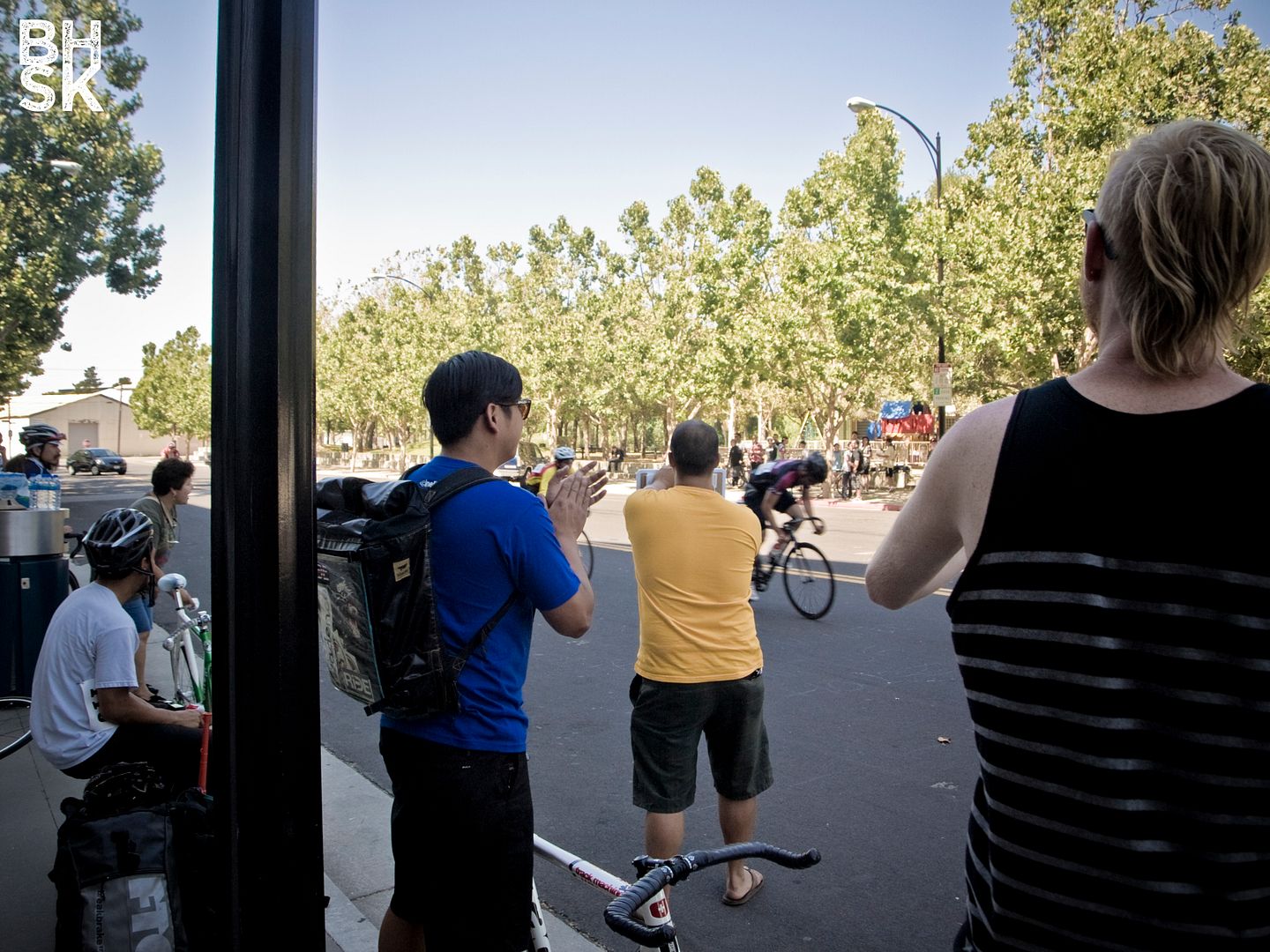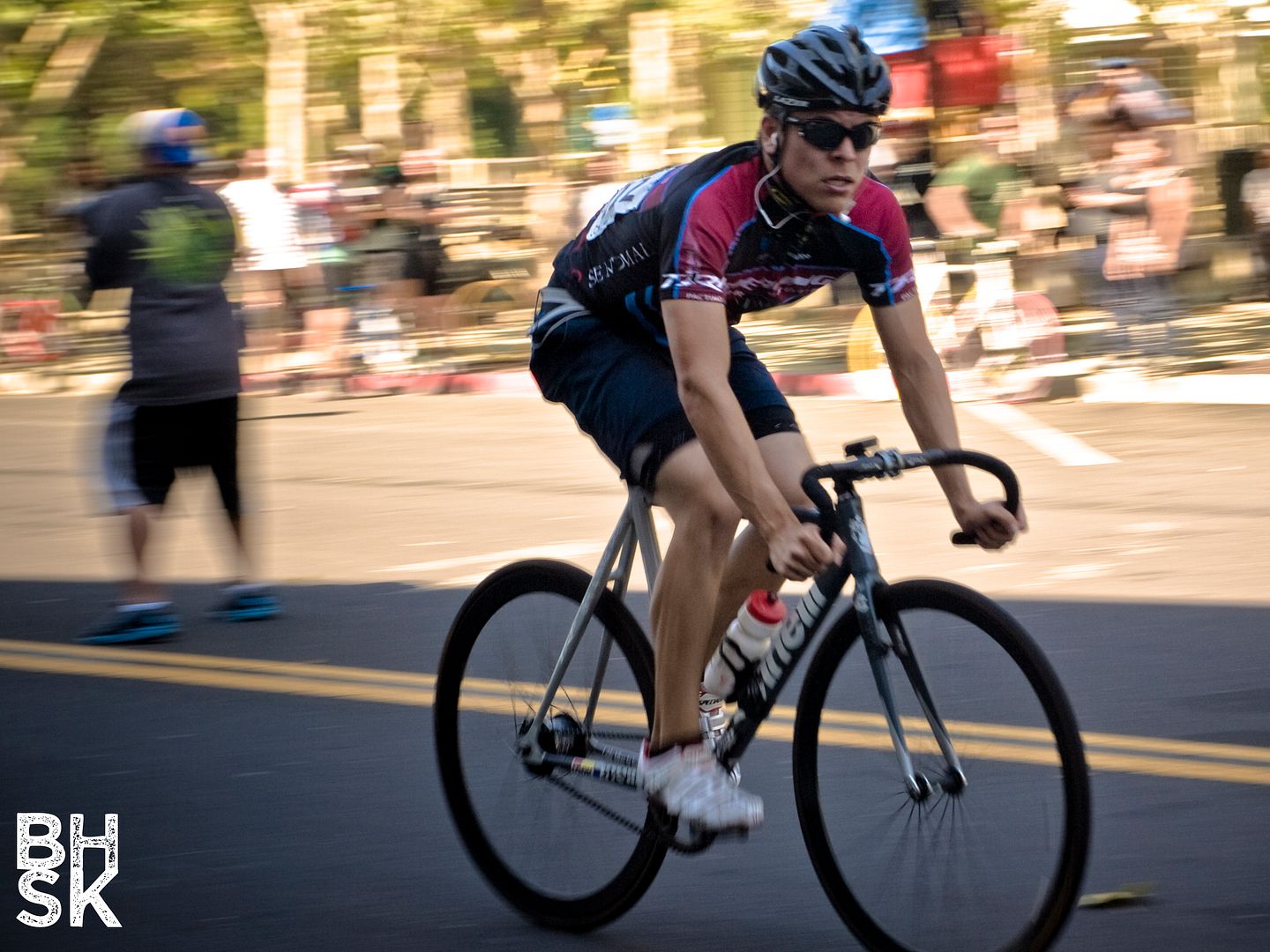 this is where our homie got serious. after drafting in second for the entirety of the race, we yelled that it was the last lap, and he hit it hard.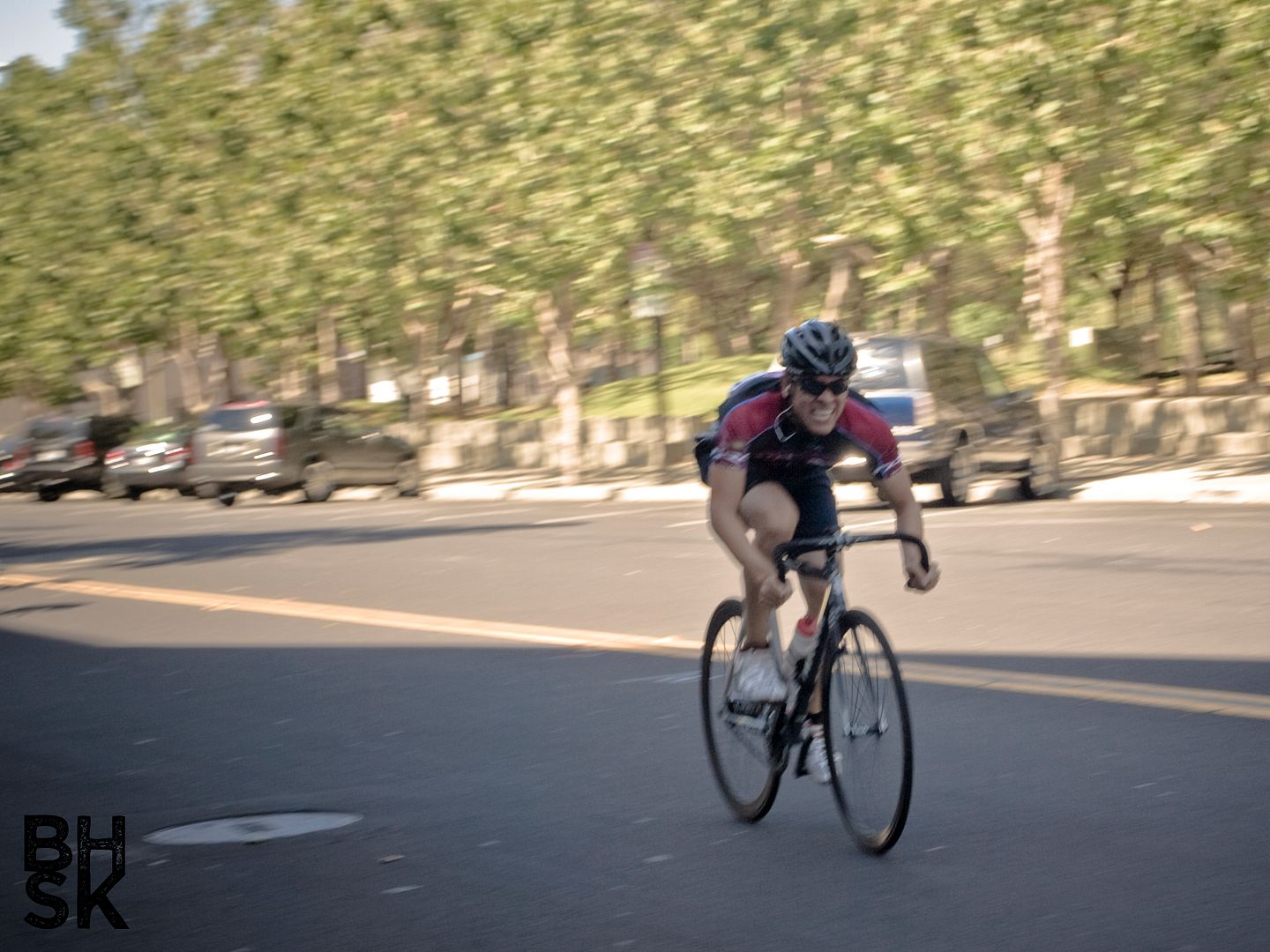 destroy
celebrates.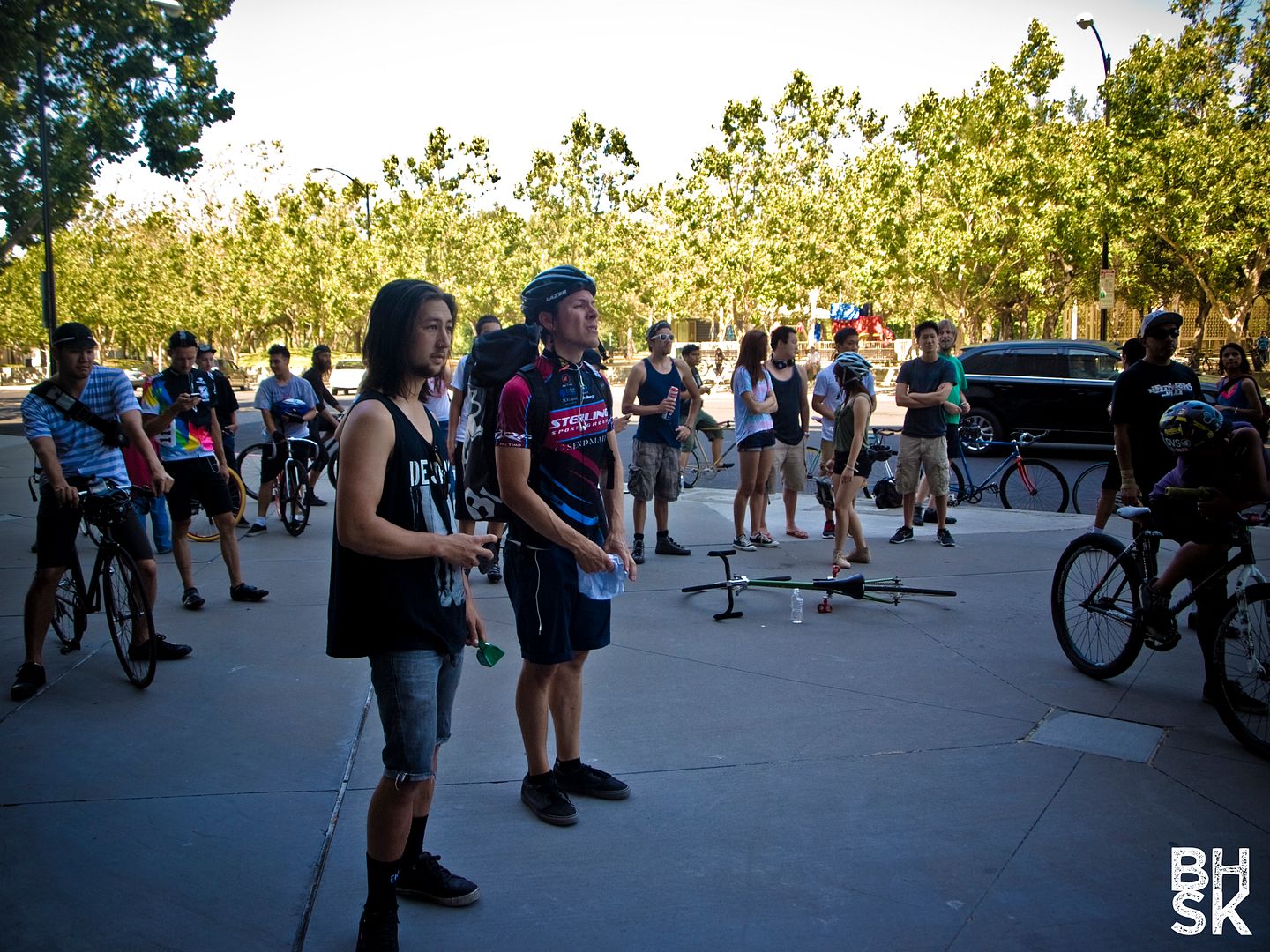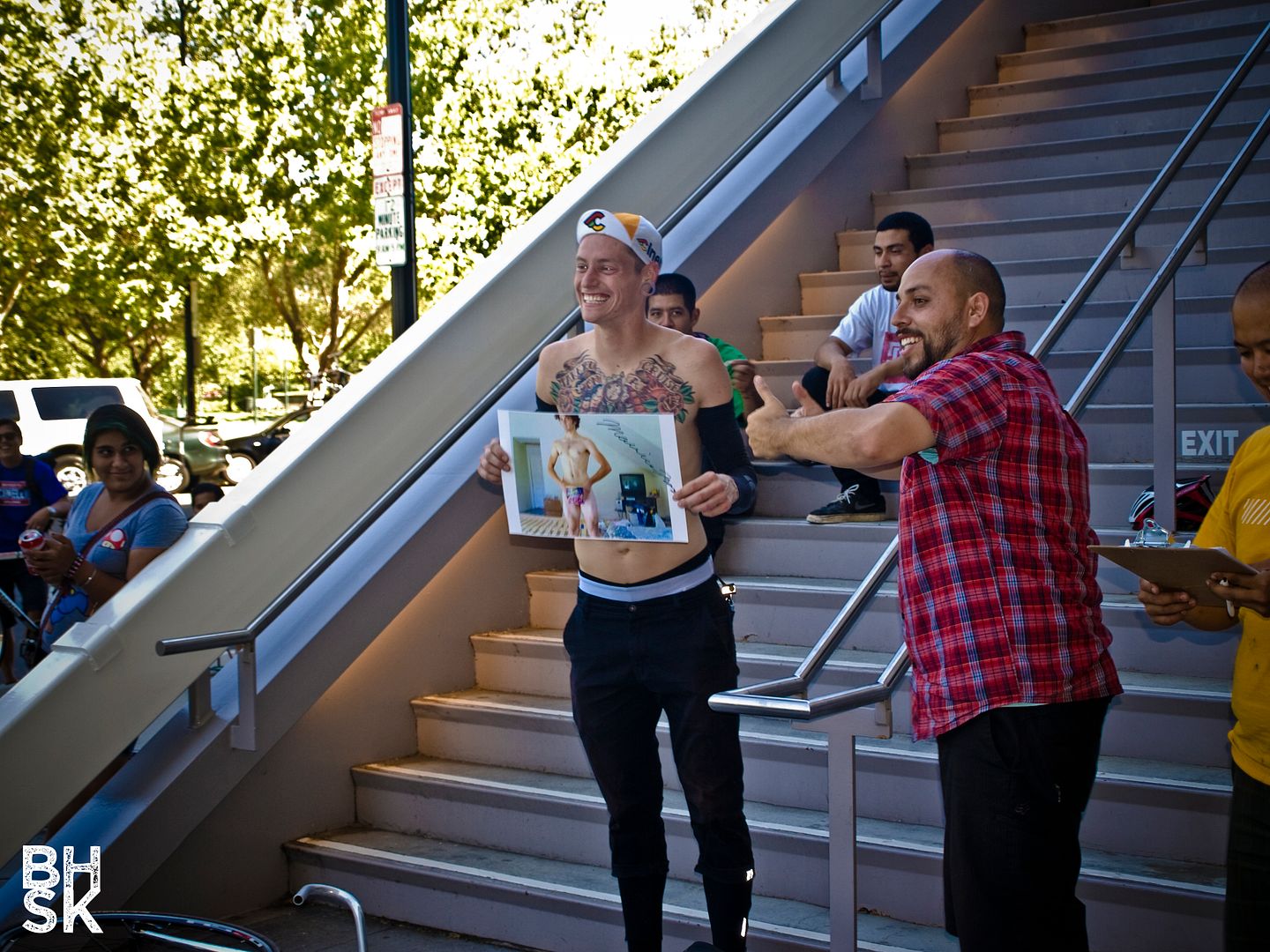 winning all the premes was shaun remy. he won some (really good i might add) raisin bread, 5 bucks and a print of san jose's famous maurice.
kelly was the only girl out there so she walked away with a print of maurice's leg.
first place went to josue acosta.
second place went to andrew aguilar.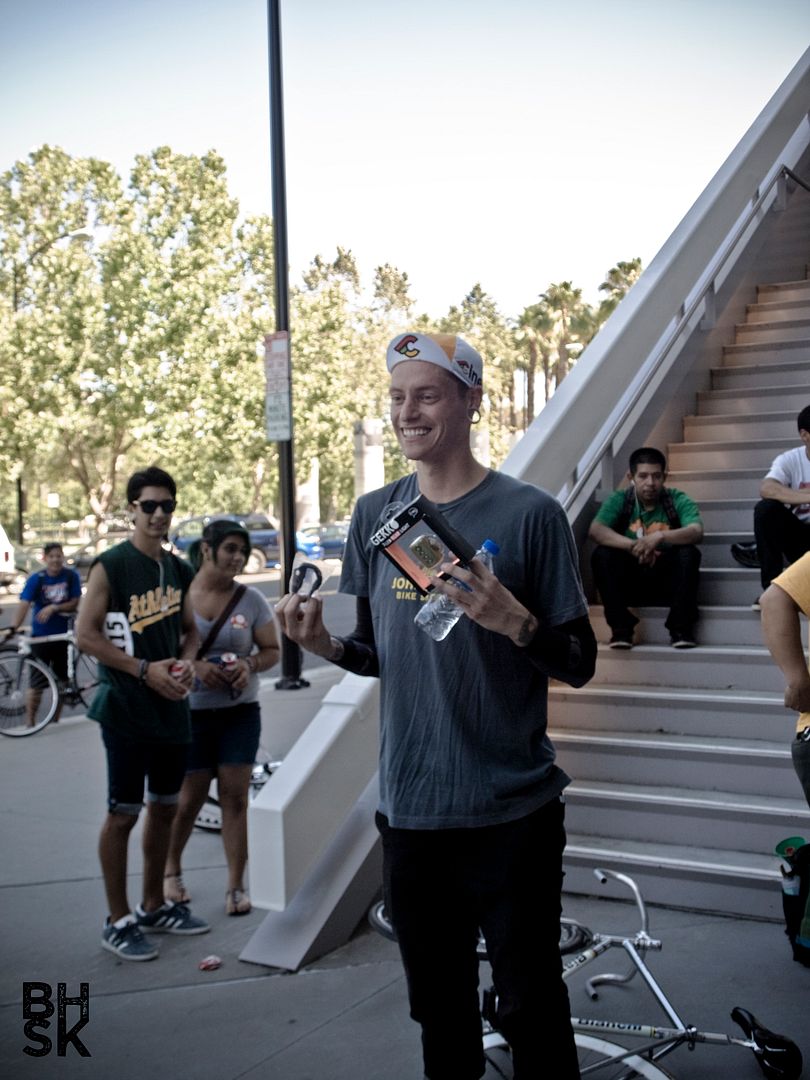 shaun remy to third place.
fourth went to adam belz.
jesus lee took fifth.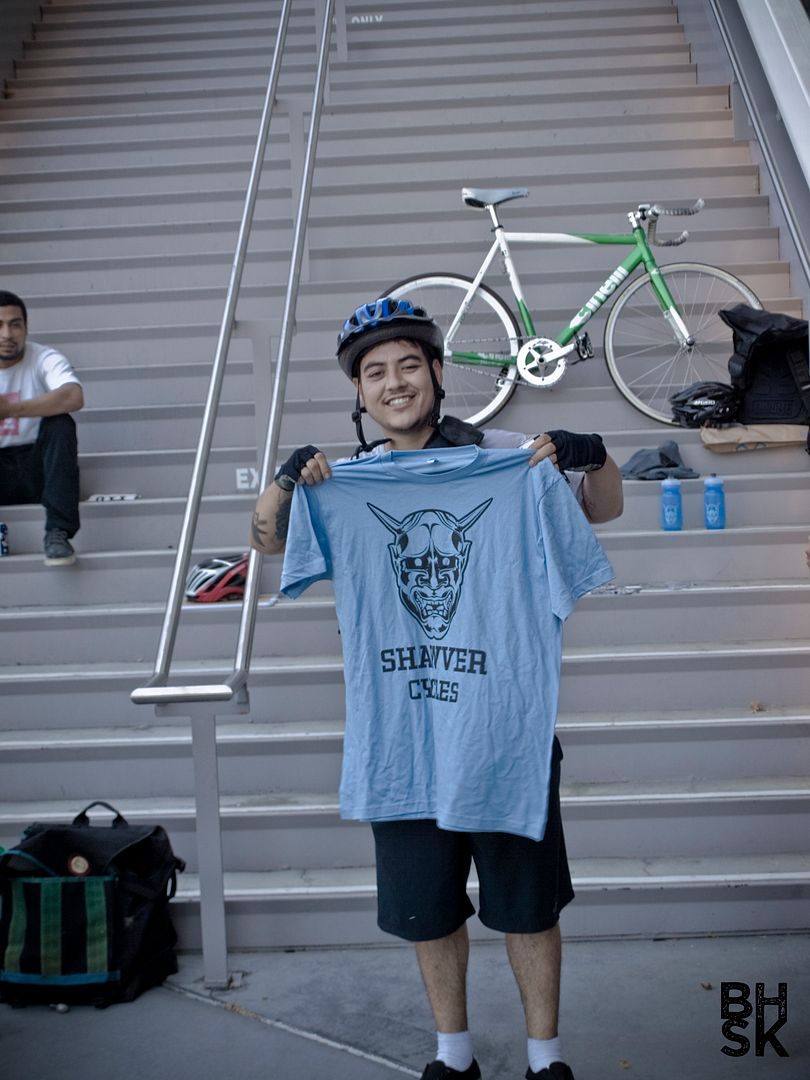 helias alvarado took sixth.
chris estrada took seventh
sherm took eighth.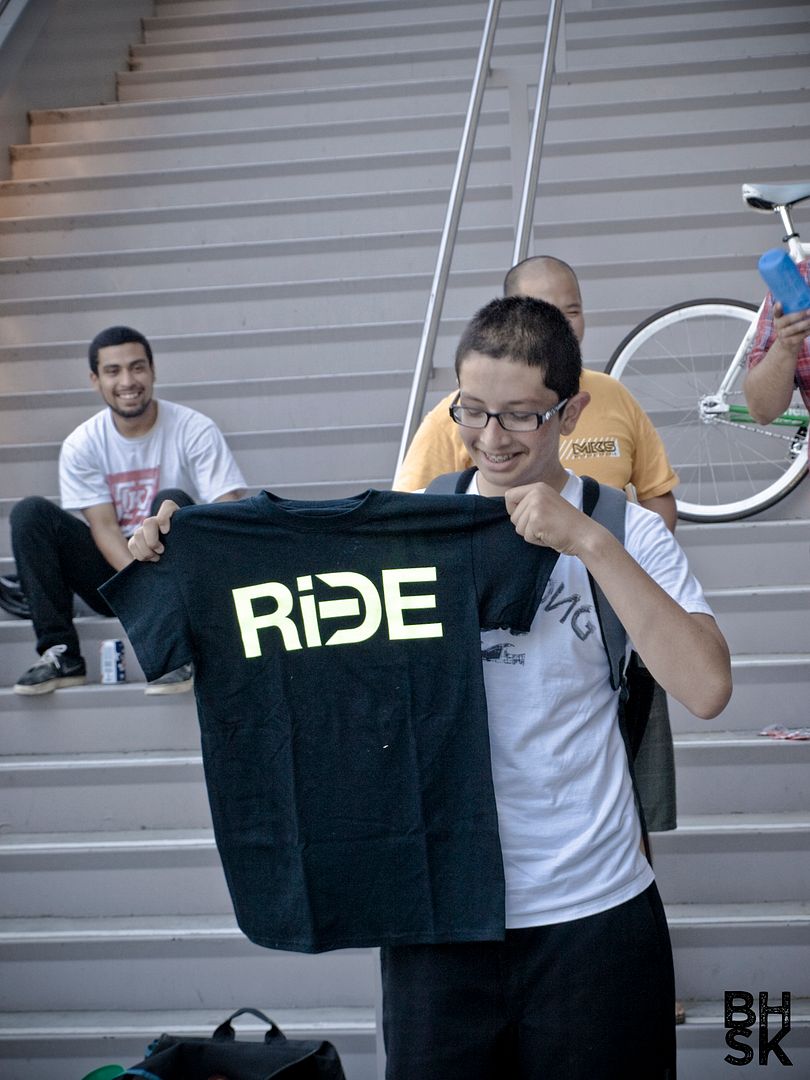 this guy didnt place but he did 3 extra laps because we told him to. we're not bad people so he went away with a shirt.
those are patches. i swear.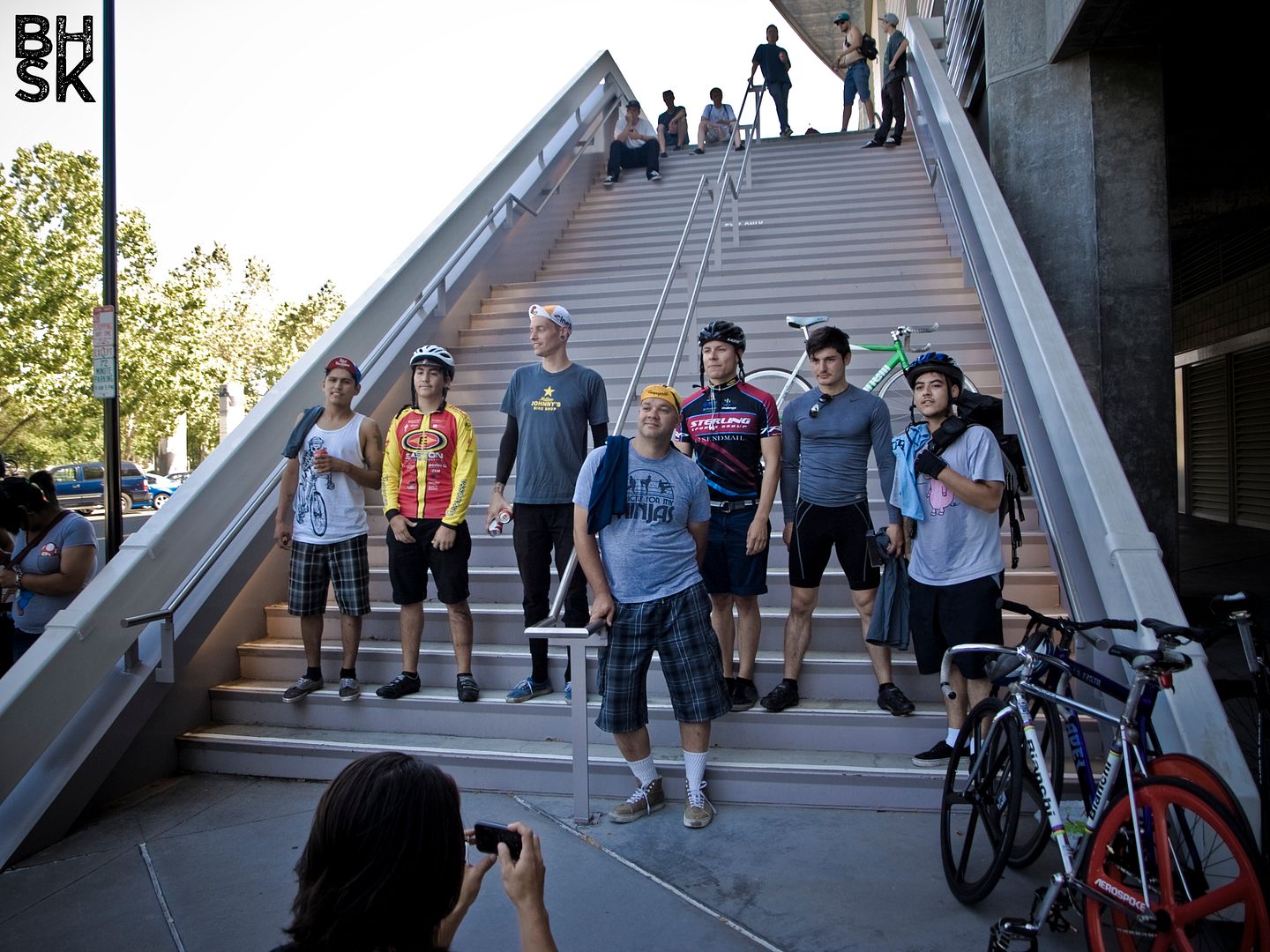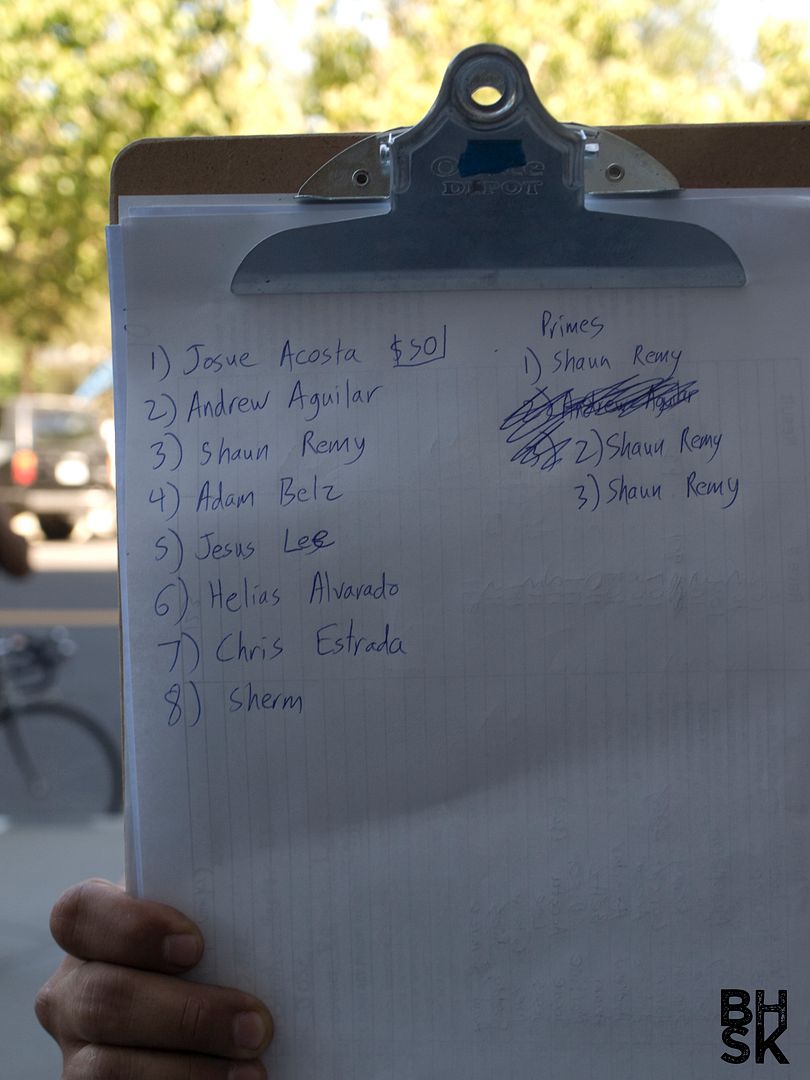 i actually had a lot of fun shooting this. there are fixed gear things that ARENT FGFS in san jose, and i think people forget that!
jmik