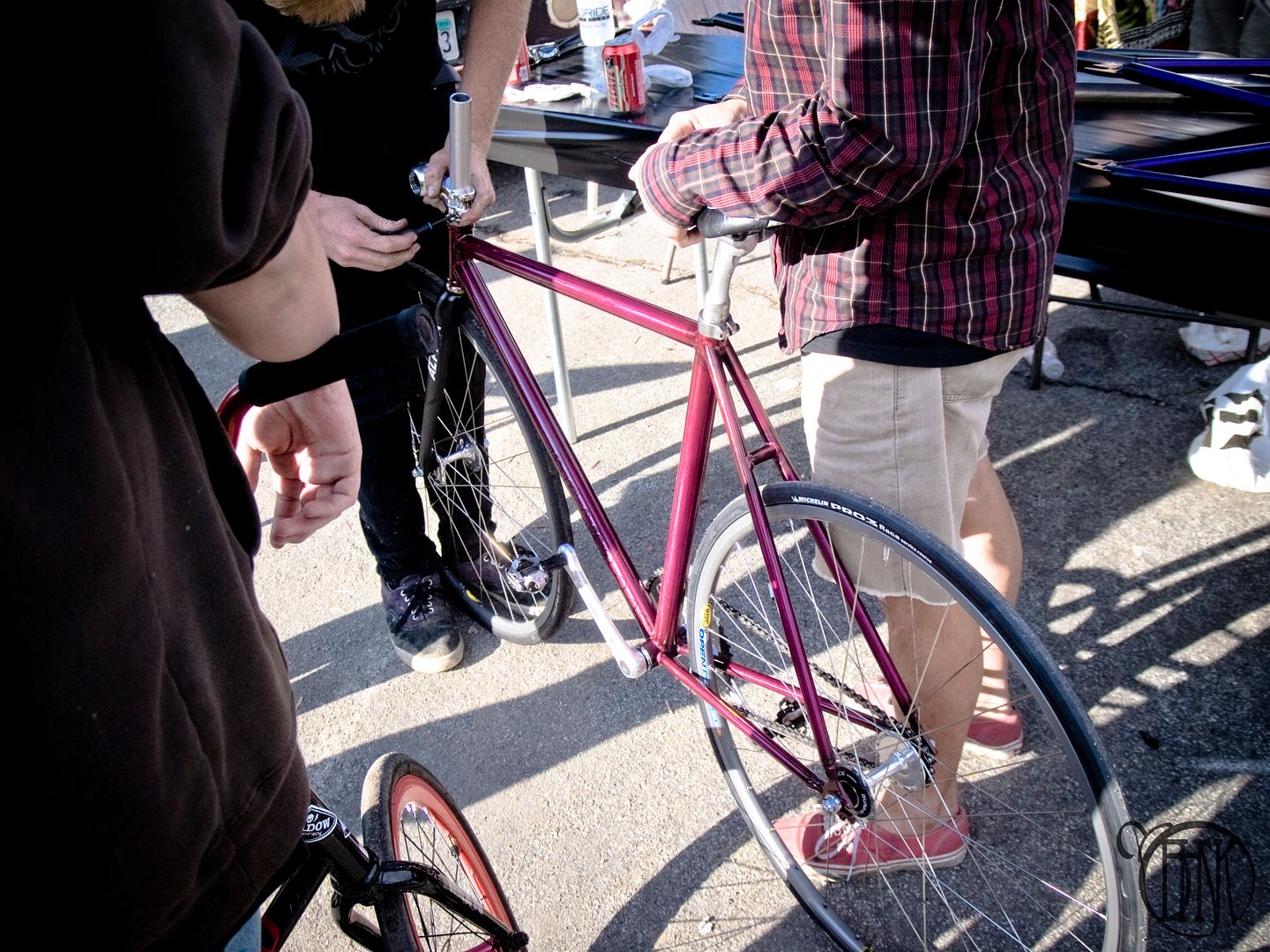 during day 1, i saw sean from destroy wrenching down on this fuchsia track bike in the corner of my eye. so i wandered over there and low and behold it had "
DESTROY
" in curly letters on the down tube. yes, this is a destroy track bike custom build. see more after the jump!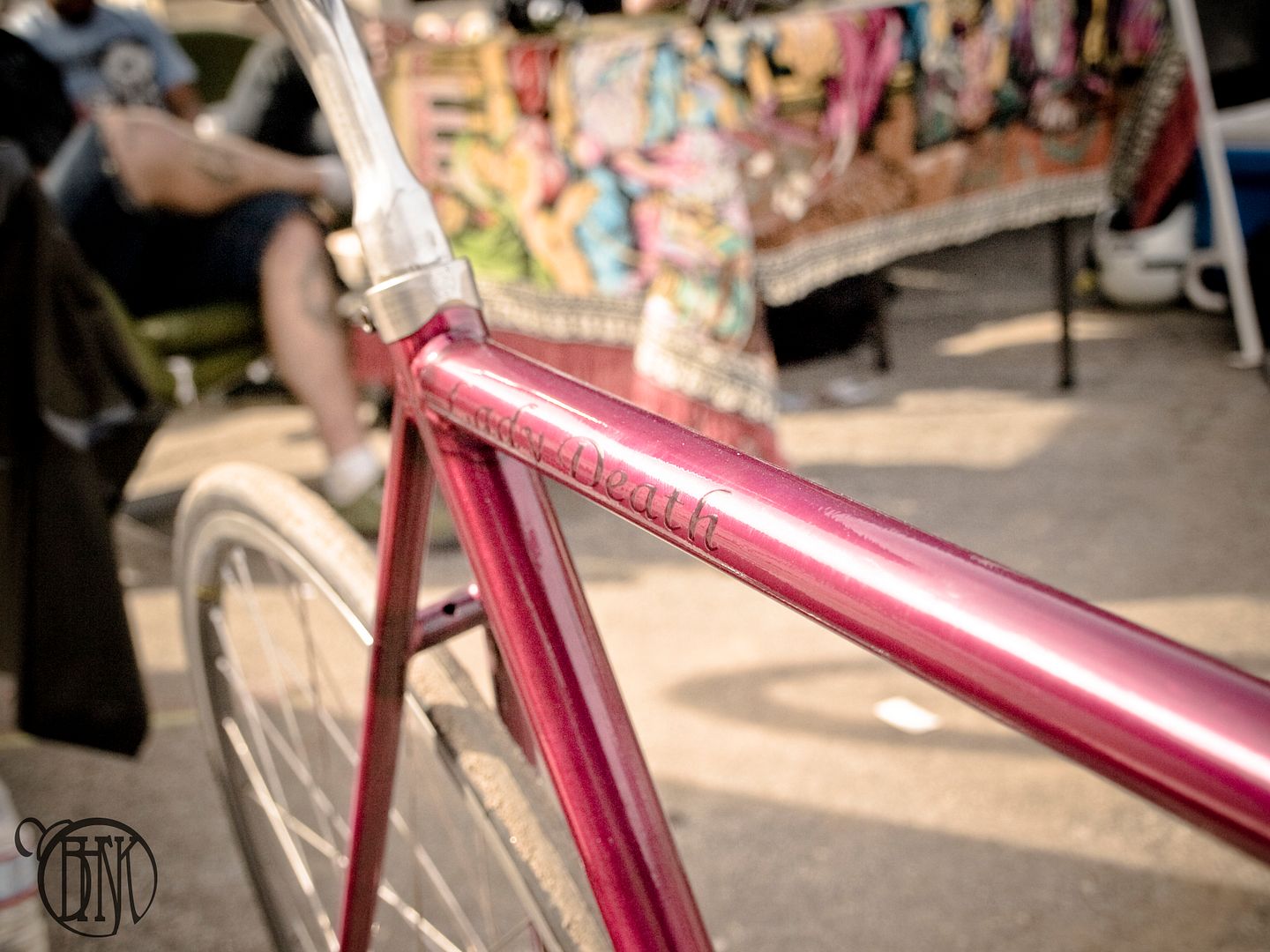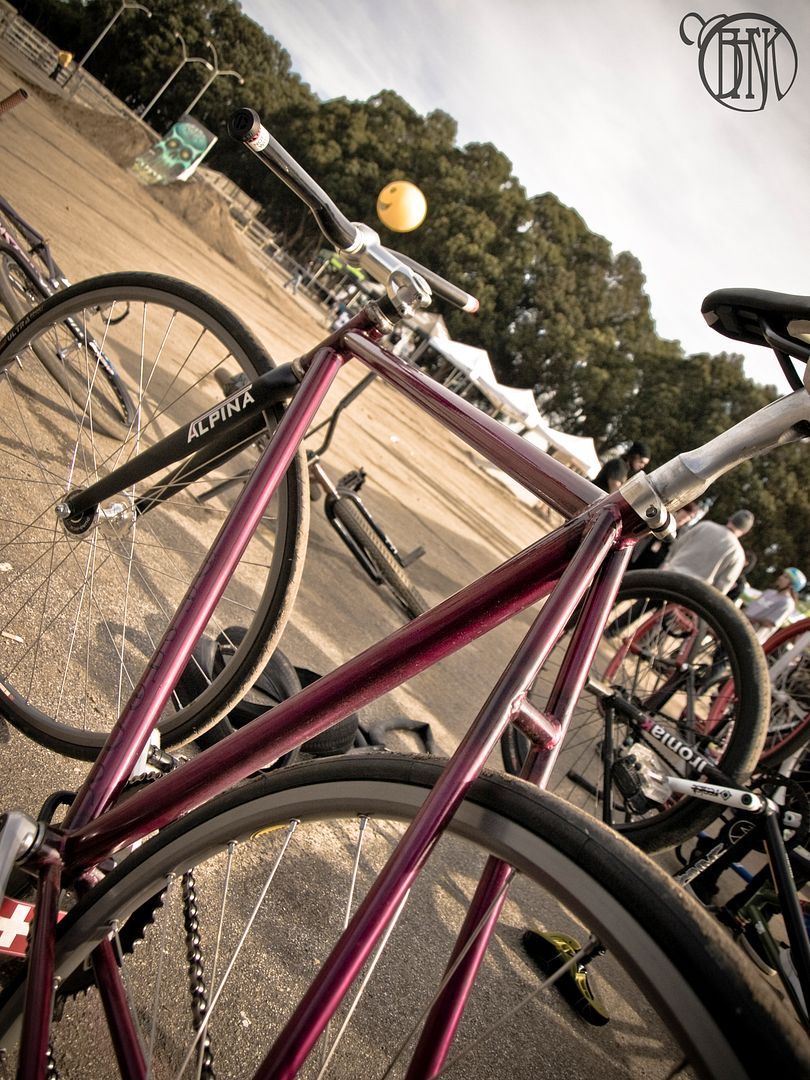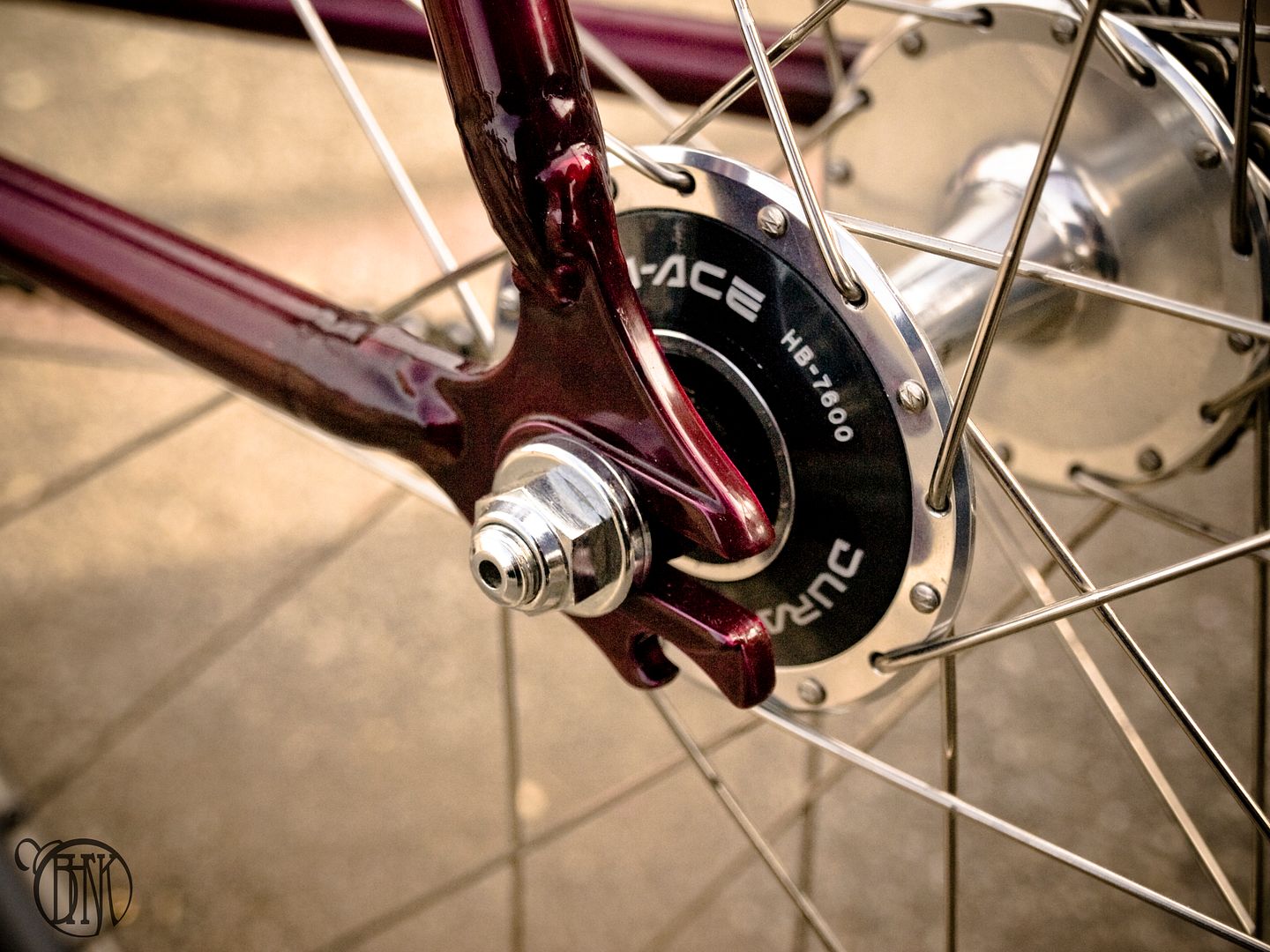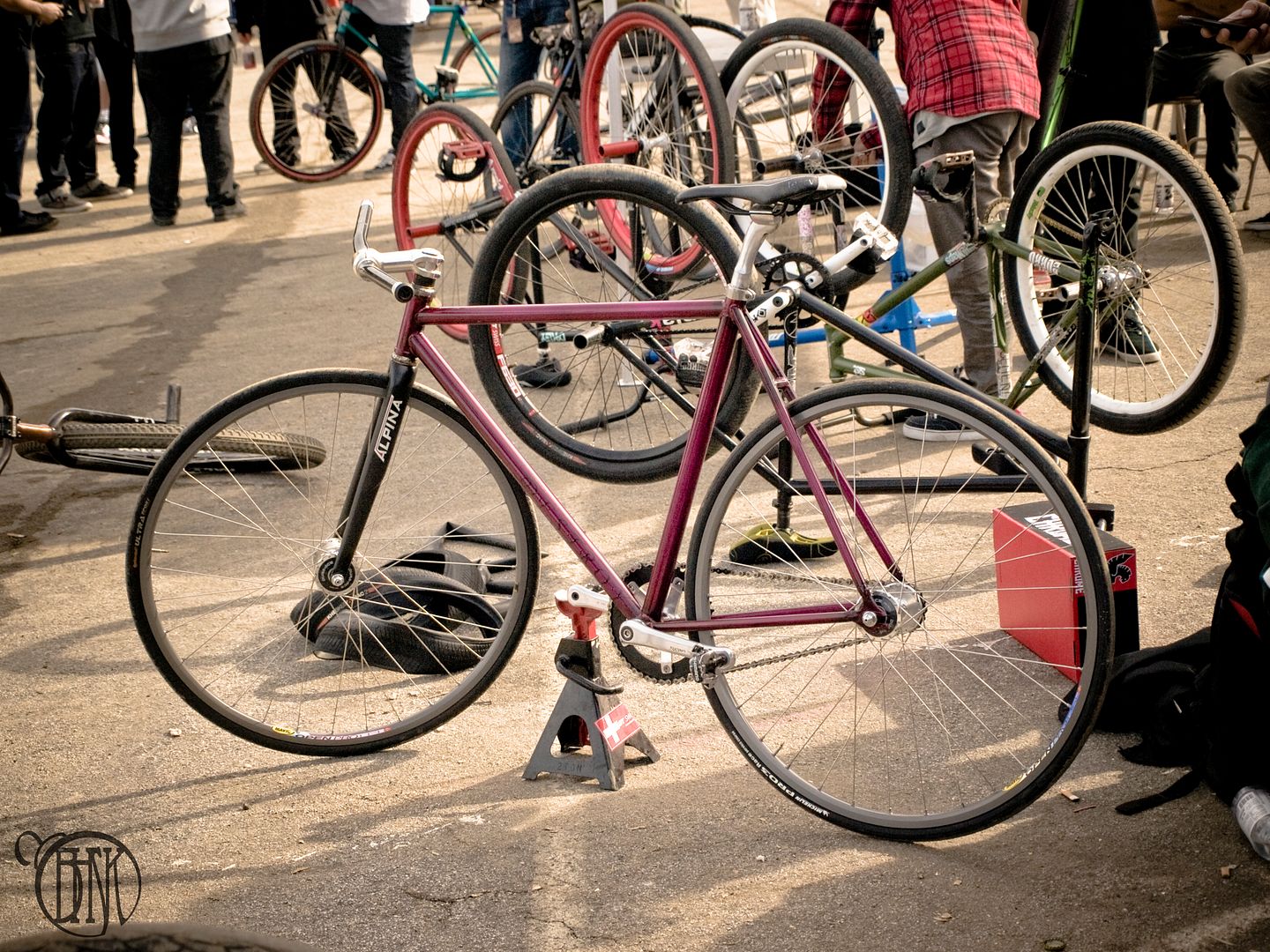 i think people get so wrapped up with
destroy
making fixed freestyle frames, they forget that they'll pretty much build anything. i think the last time i was at their shop they were talking about a girl wanting a track frame, and i'm guessing this was the outcome- dura ace hubs, alpina fork, thompson stem... pretty built is an understatement. peep the built in bottle opener too!
i would keep an eye out- there might be another track bike setup coming out from them soon!
jmik