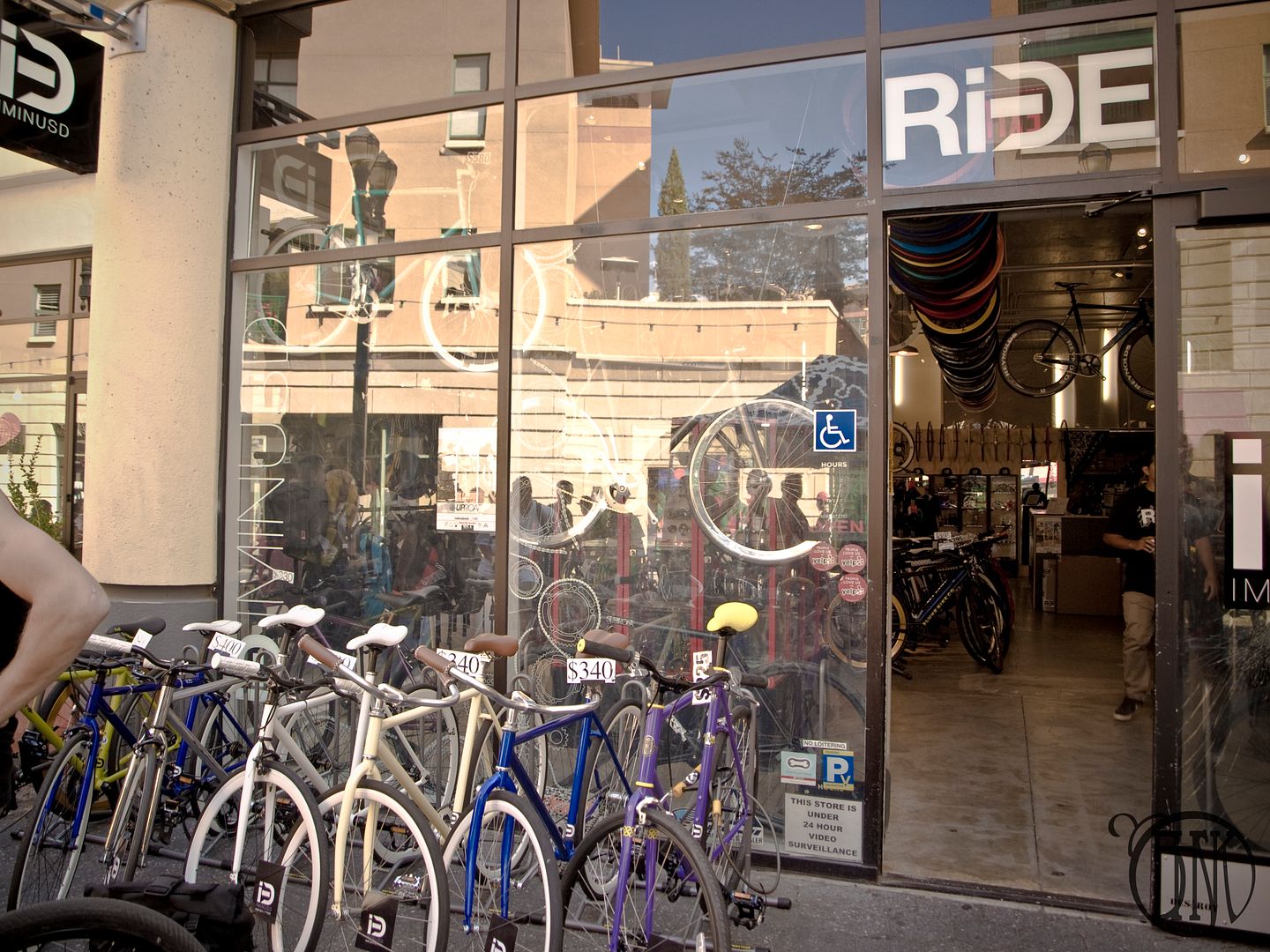 last sunday i made the 200 or so mile trip from my current town of chico to my home town of san jose which has quickly become the mecca of fixed gear riding over the past few years. i went down there to 1) pick up my sweet
iminusd
snapback, 2) visit fam, and 3) document a comp with a structure that hasnt been done in a while. i'm talking about the CCP true street comp.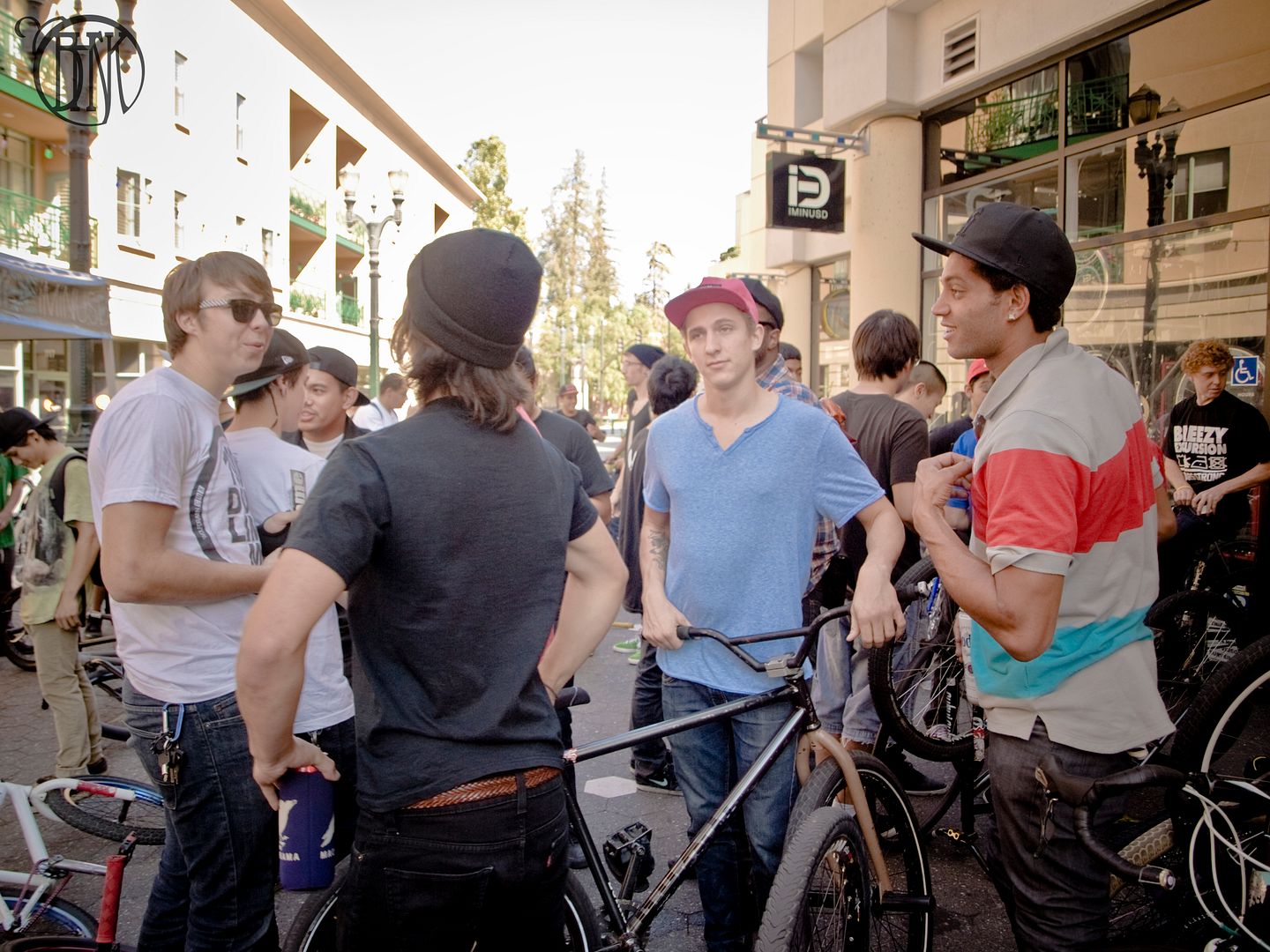 yup. schmitt was there. and on the side you can see mikey dinh.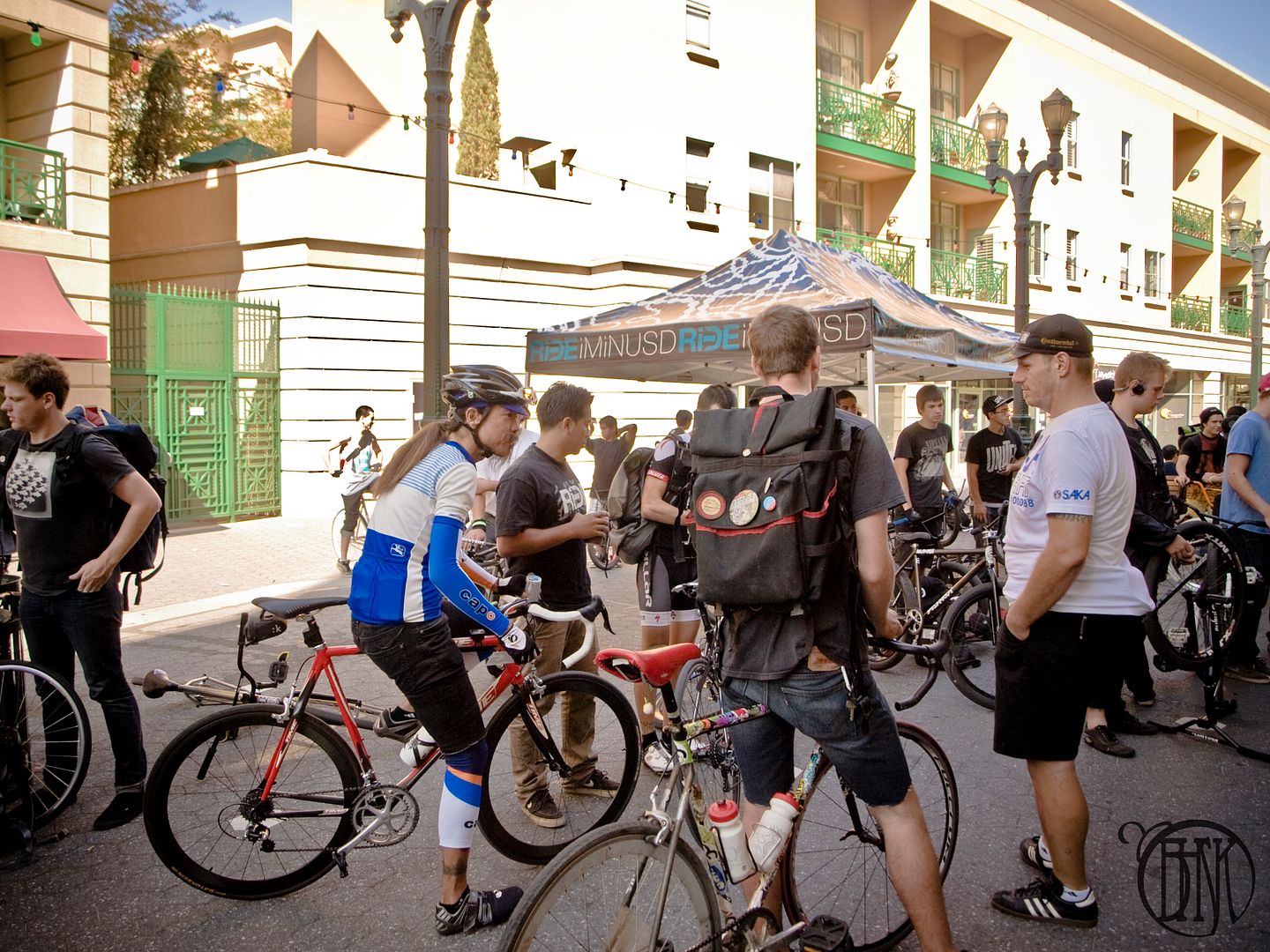 every type of bike was there- not all road bike guys are snobby and asshole-y.
this is my homie andy sparks' nem pro. i'm really into the design of this one, if you didnt get it through the many posts i do about it. dude was going one handed hop bars since he's got a full on cast in one arm.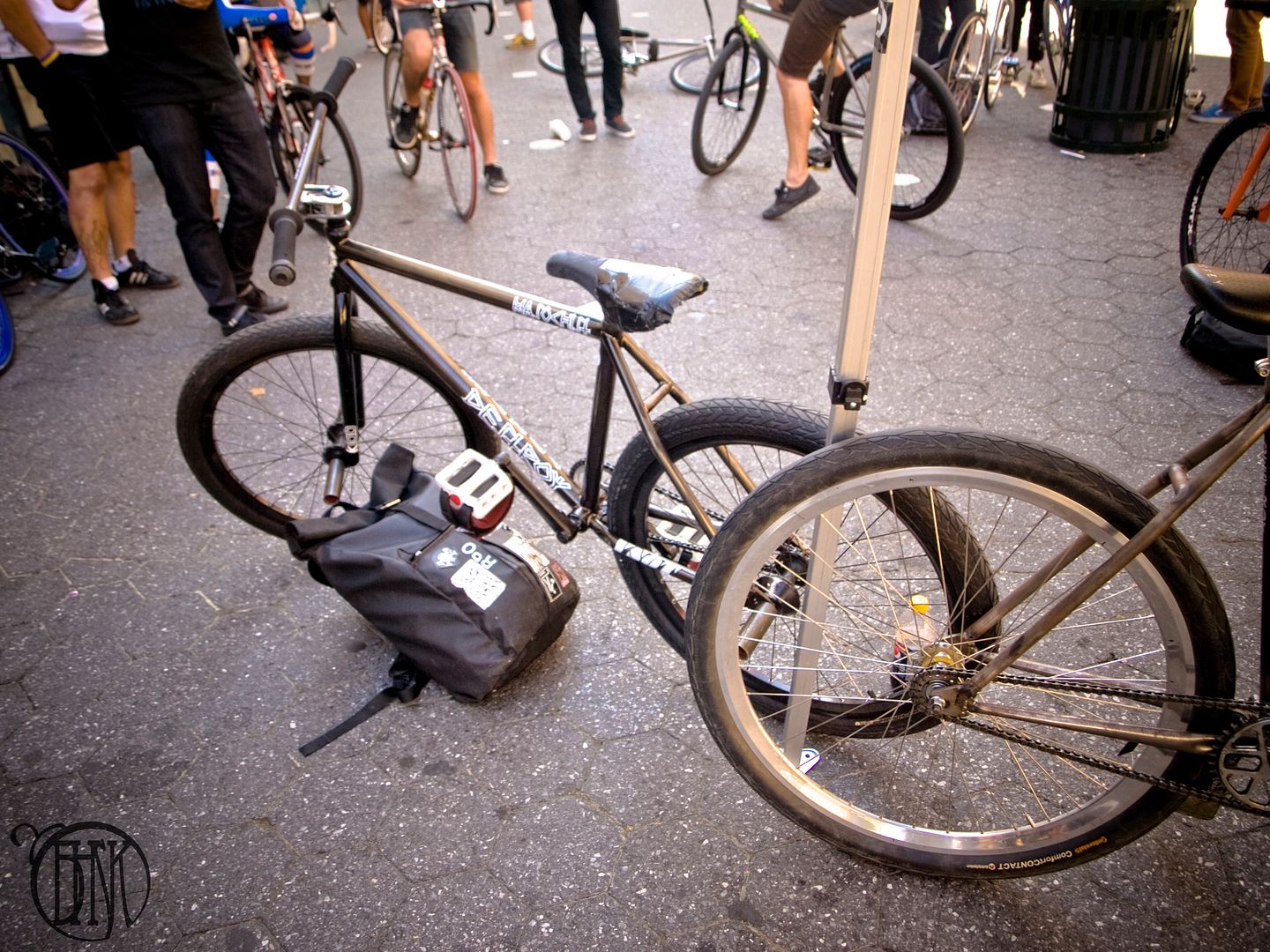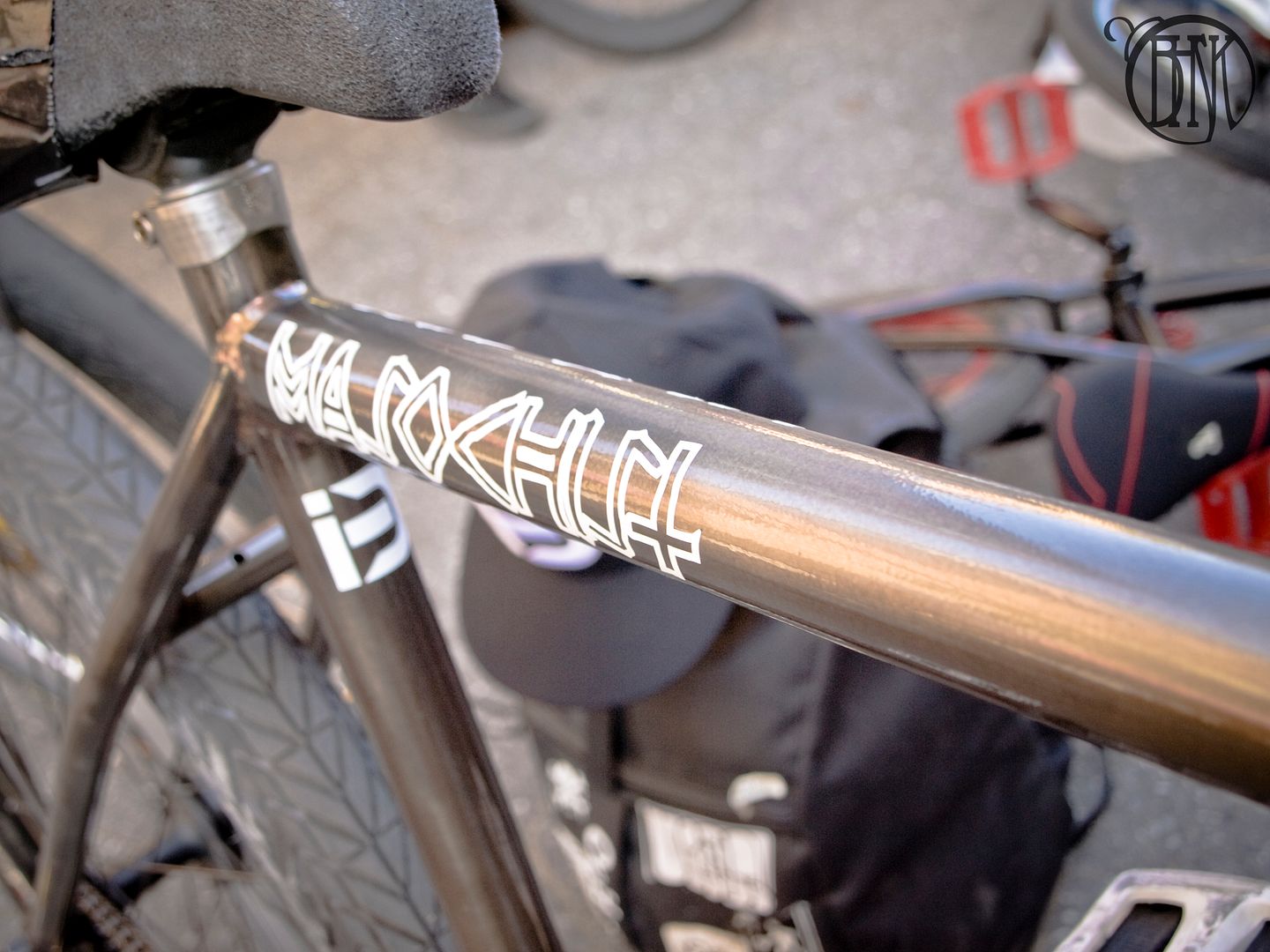 this is the next production
destroy bikes
masochist. get psyched. ignore my stupid wheel blocking the way.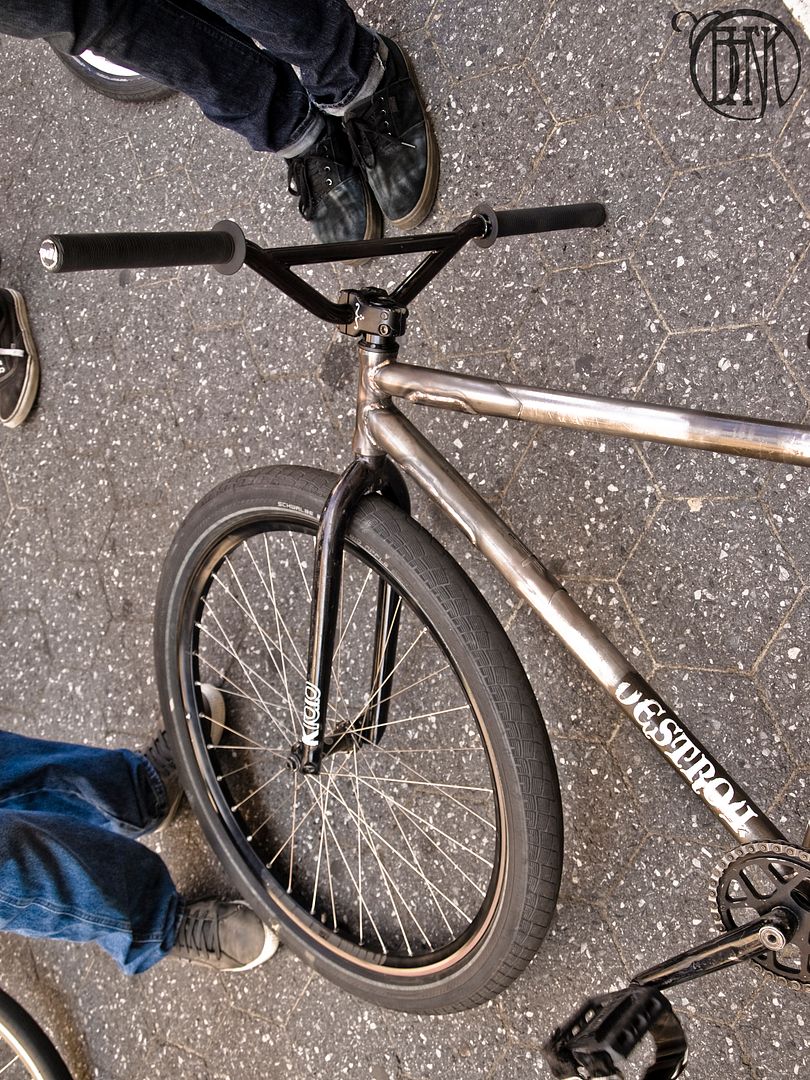 speaking of destroy, check out daniel torres' 29er. he took it to a wall going stupid fast, and crumpled his front end- like i have said before, destroys dont break. sean and the guys basically threw on a new front end so he would have something to ride before his new setup was done. badass.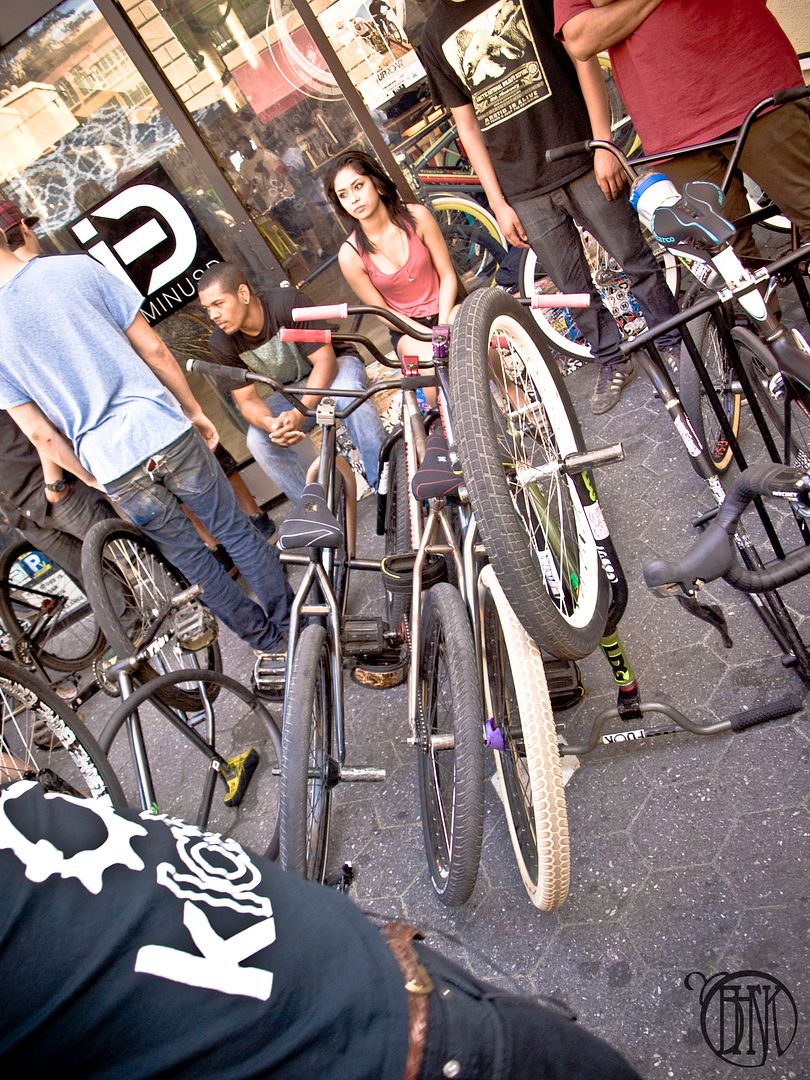 there's 2 things going on here. kenny likes to put his crotch into photos, and i just want to point out how many fixed freestyle bikes are around.
this is normal.
jason clary, sparks, nick koo, and forest.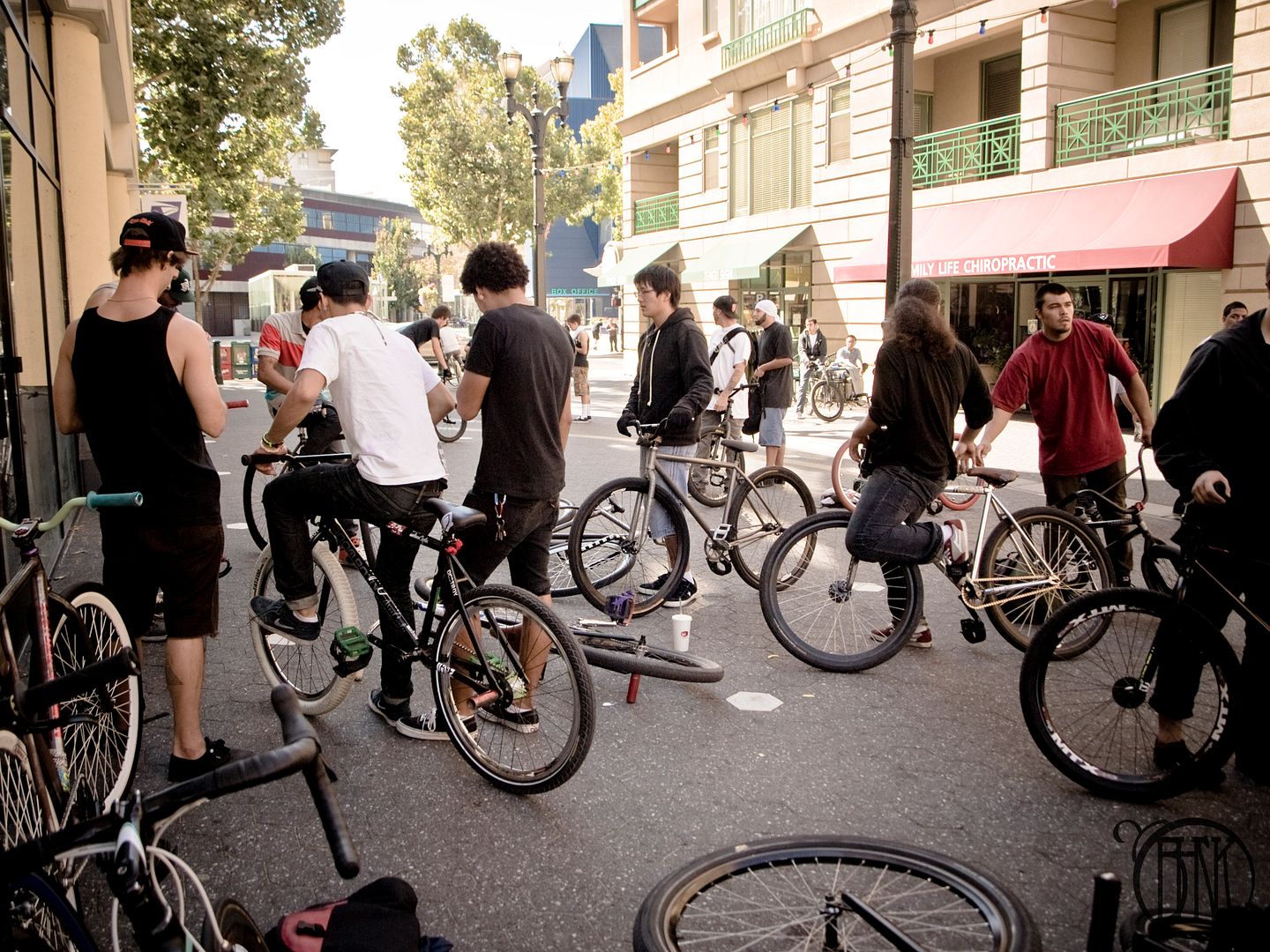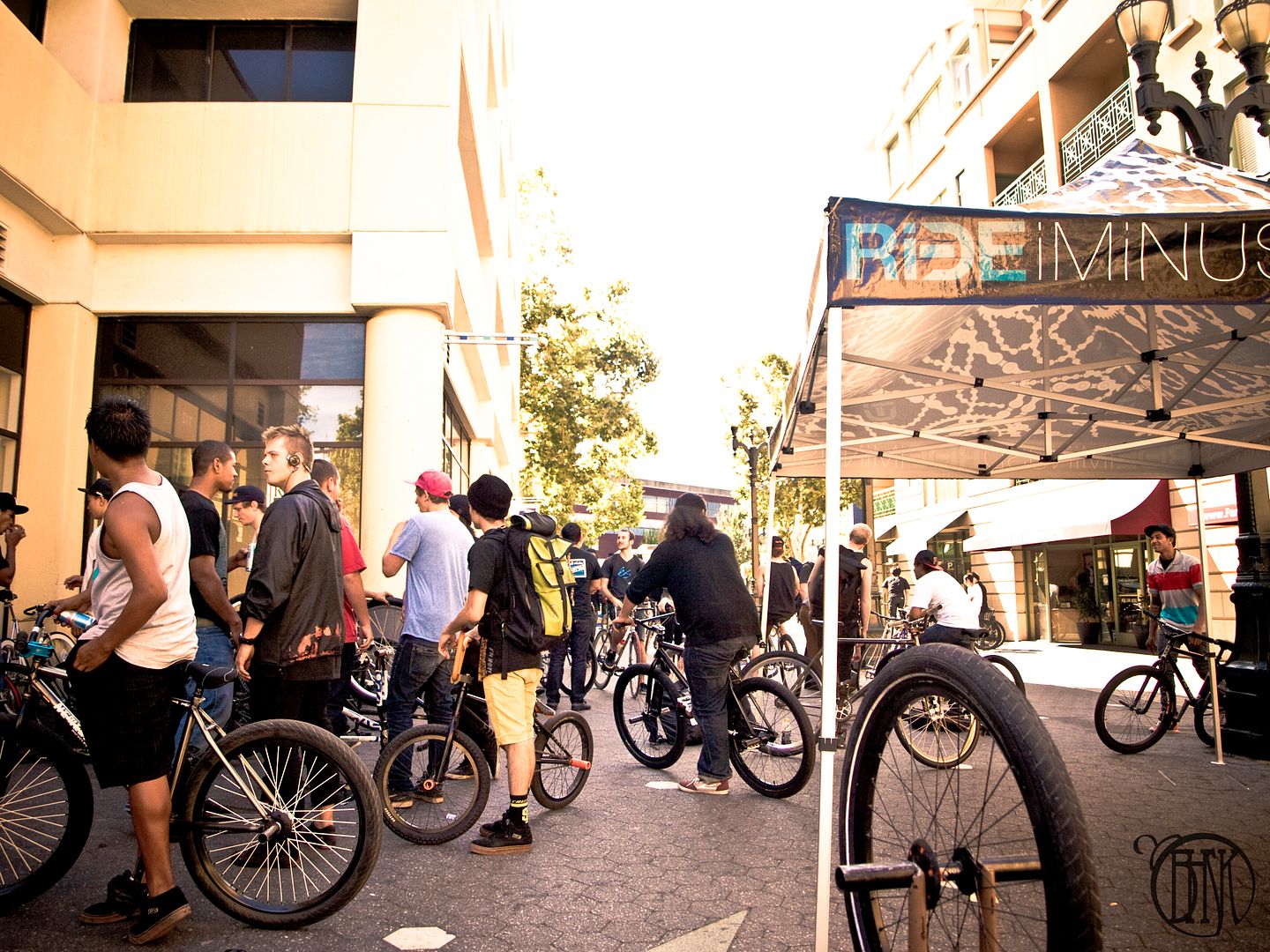 jakob santo was there too, check his crazy micro gearing. hes trying out the resist
contact
hub on here and his new LDG
bars
and
stem
are in full effect on the setup.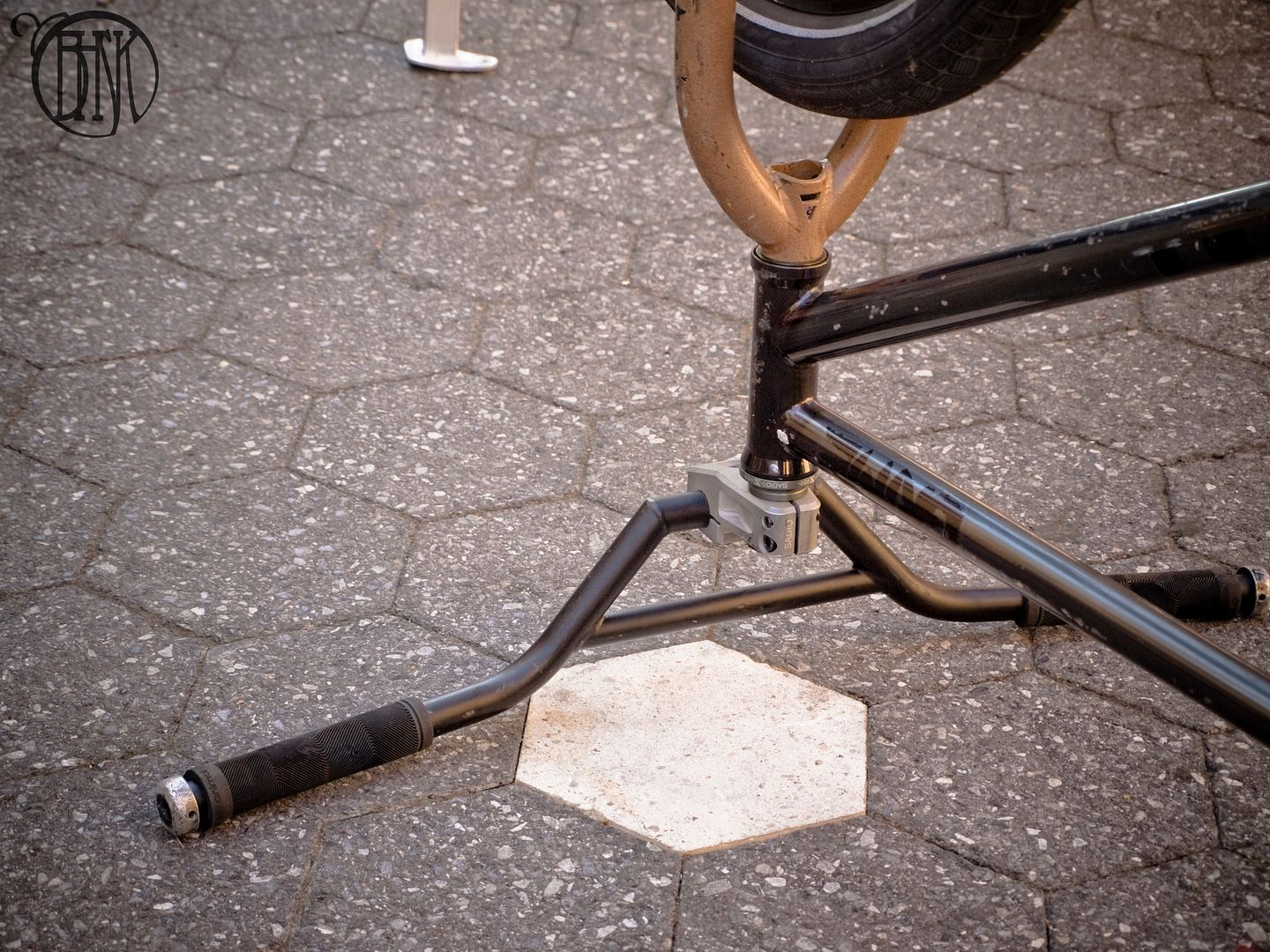 mike schmitt's "rocky" stem by
sadio
looked pretty sick.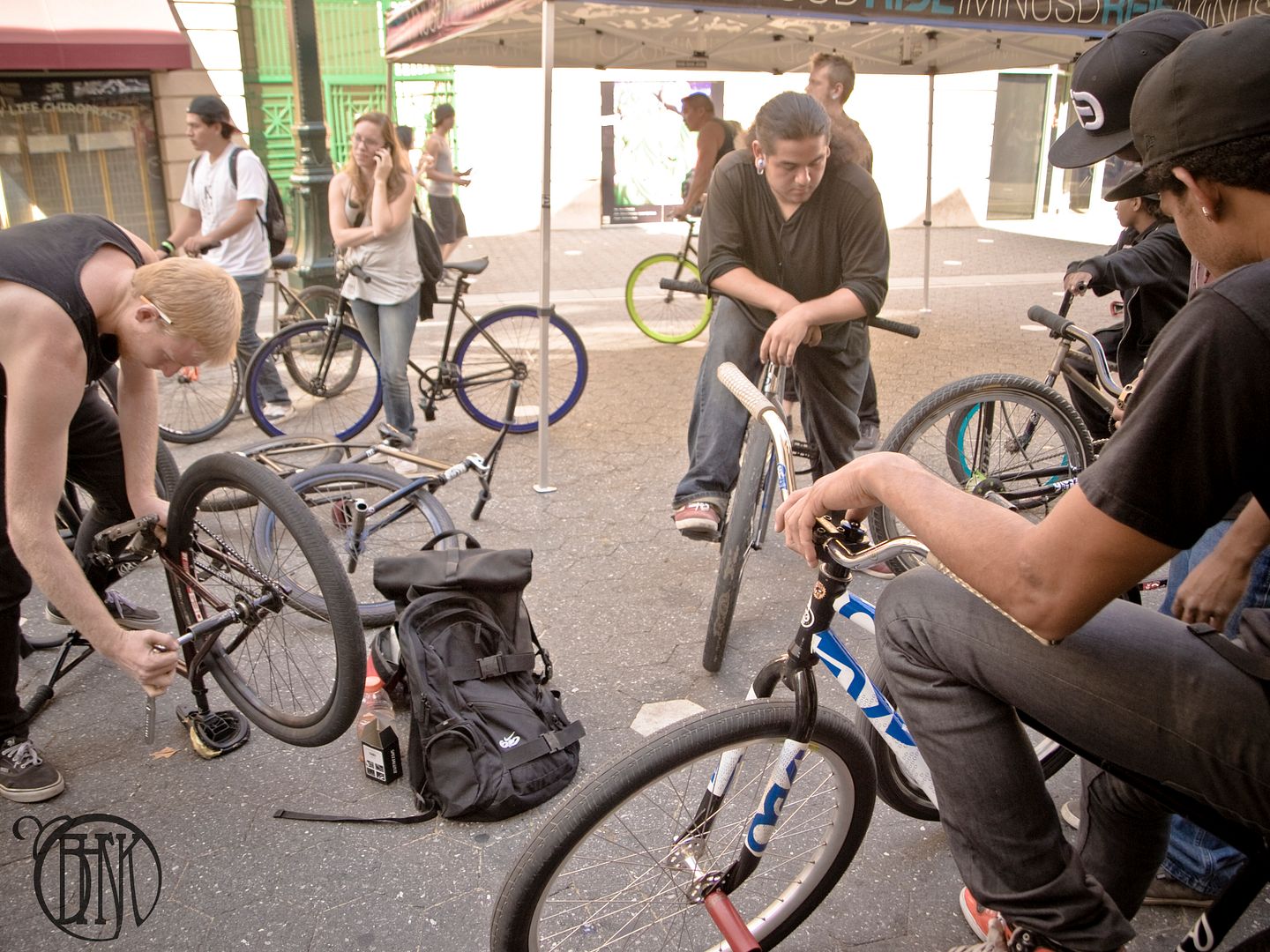 originally this comp was supposed to be on friday, then it moved to saturday, then it moved to sunday- it kinda messed me up since i had arrived on friday, and had to leave on that 3 hour drive immediately after. regardless of that setback, people showed, showing how much fgfs love san jose has.
spot 1: marble ledges
spot 2: guadalupe gutter
spot 3: the cheese wedge
spot 4: stairs and rails
spot 5: childrens discovery museum
spot 6: woz way
end at city hall
jmik