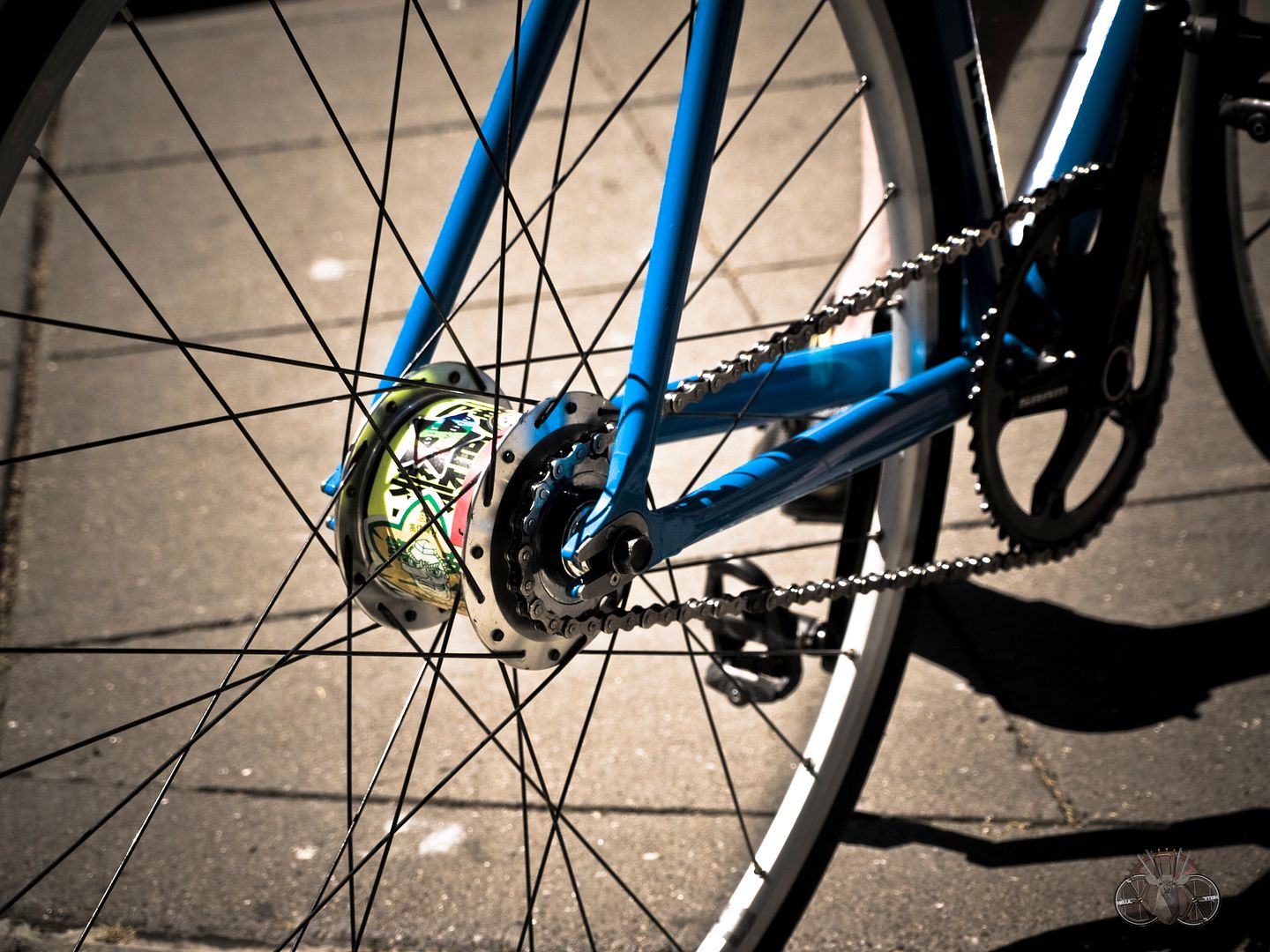 (clary's chub hub)
one of the cooler parts about the redbull comp was the array of bikes. it didnt matter if you ran a 700c, 29" or 26"- there was a bike from every discipline and size and shape there. carbon fiber? everywhere. dual 26" with negative bottom bracket? there were a couple. deep v's to phil woods? yeah someone had them...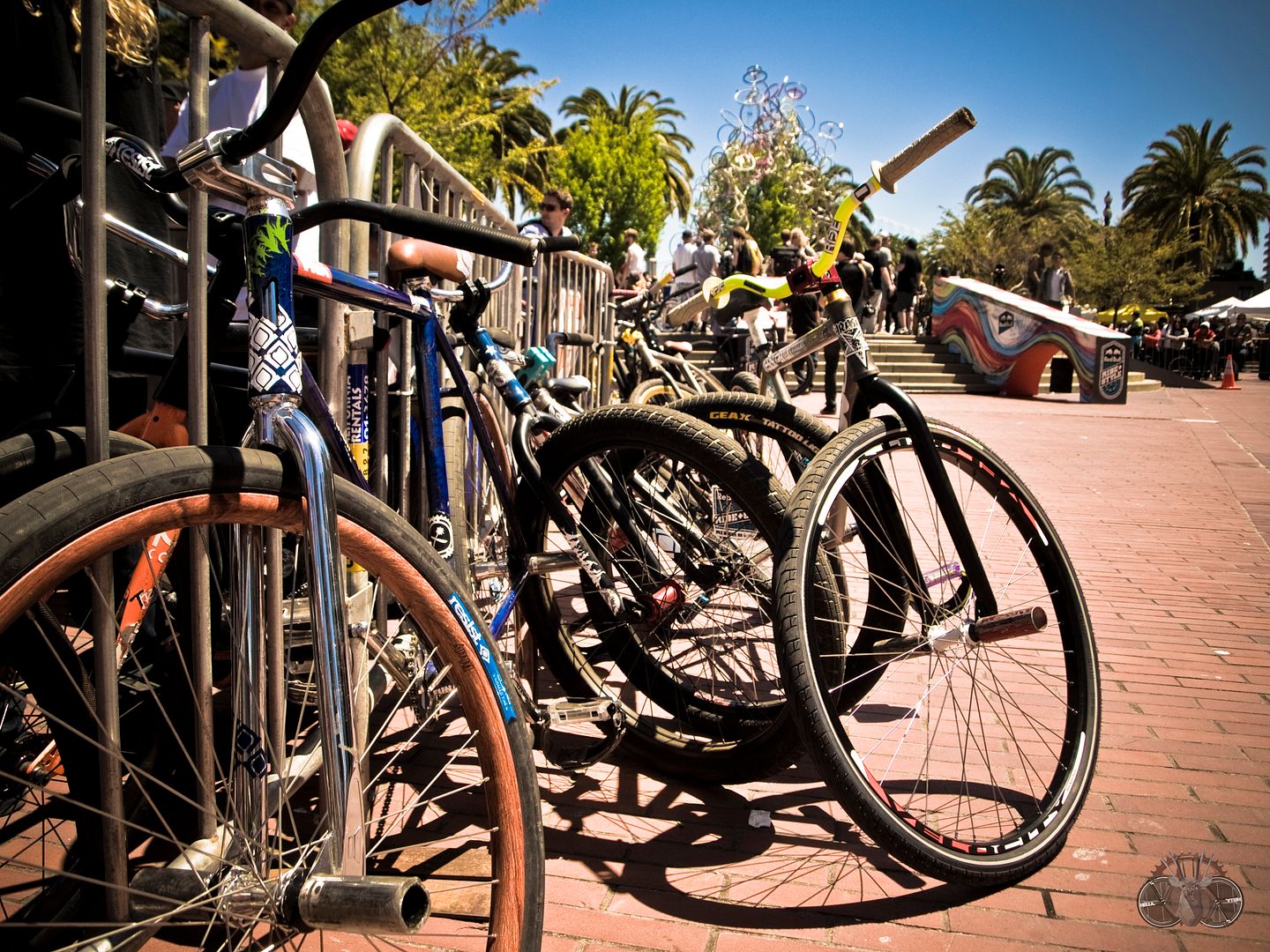 congo's tom la marche, and jakob's whips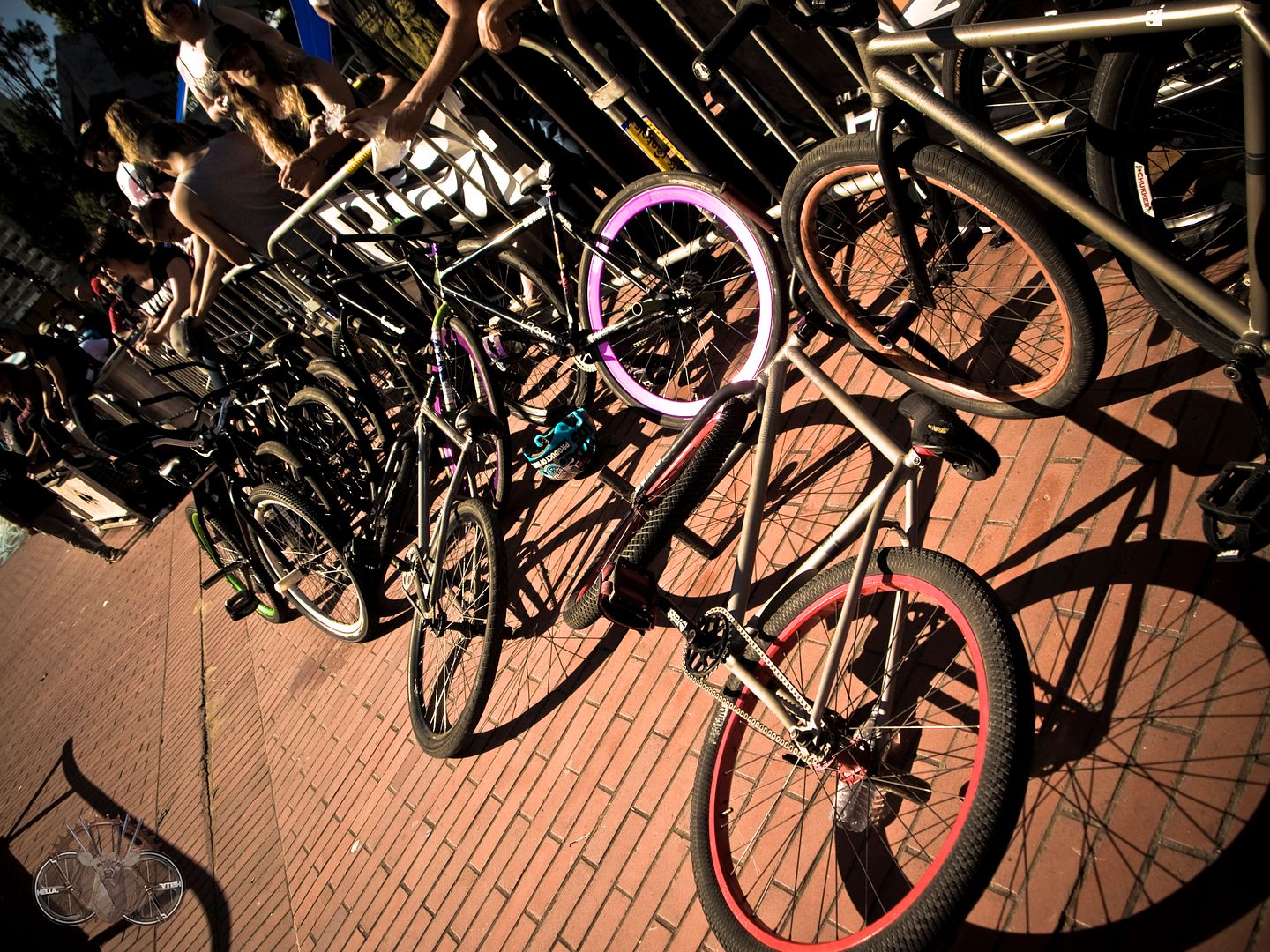 bike pile.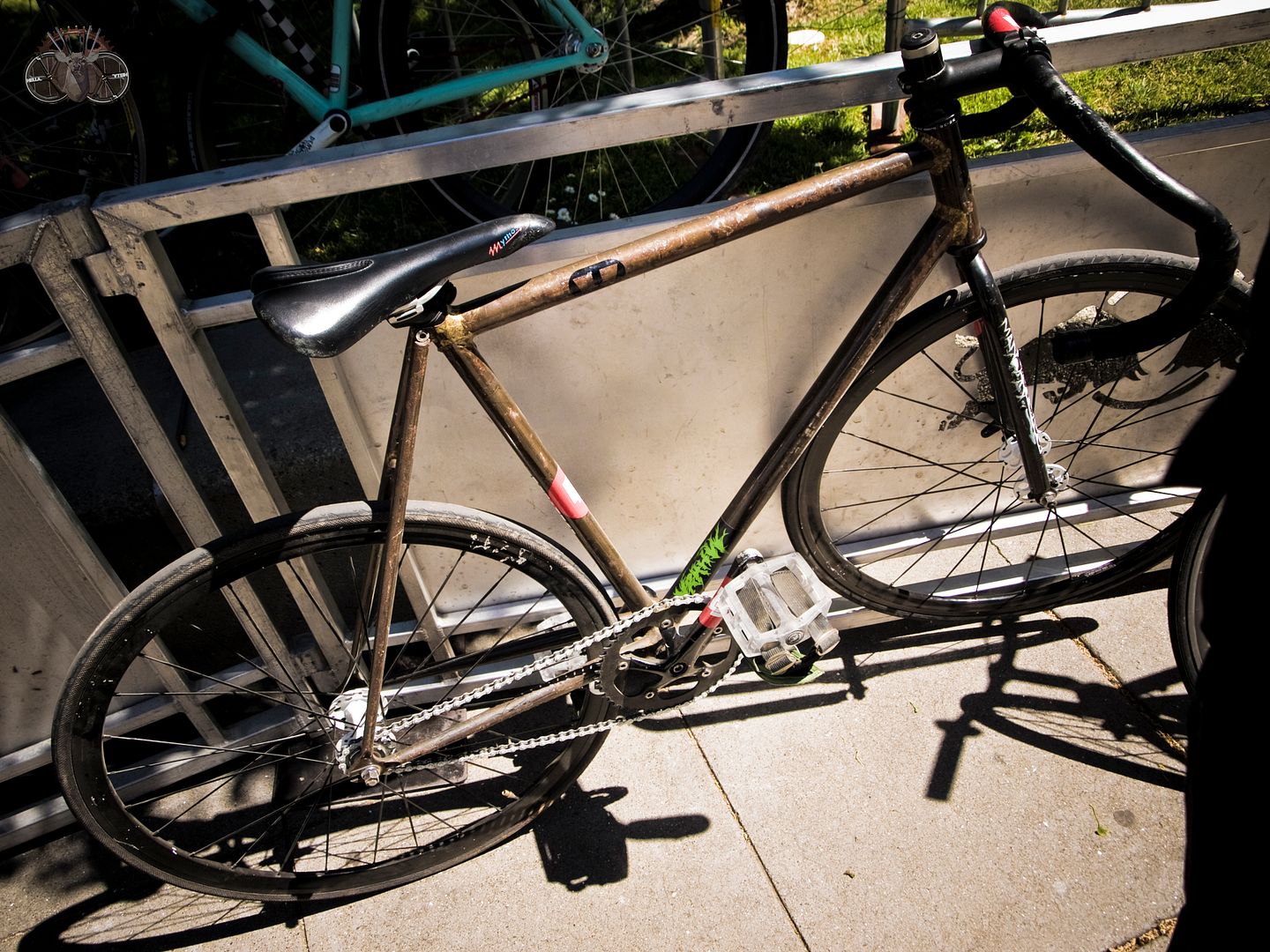 dont know who's bike this is, but i really dig it.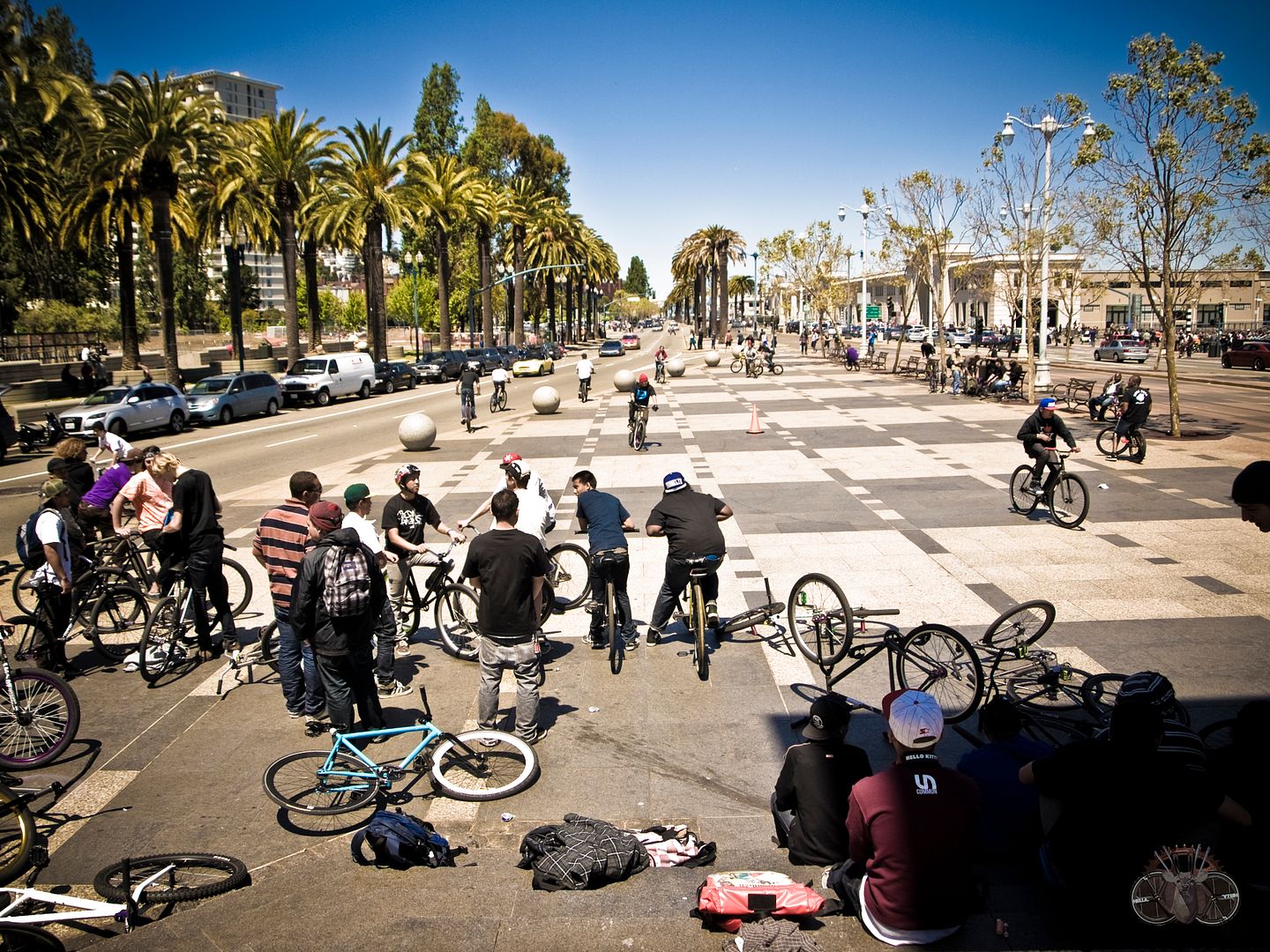 a bunch of freestyle dudes hung at the island. bunch of hypebeast type kids just sitting around too. seriously.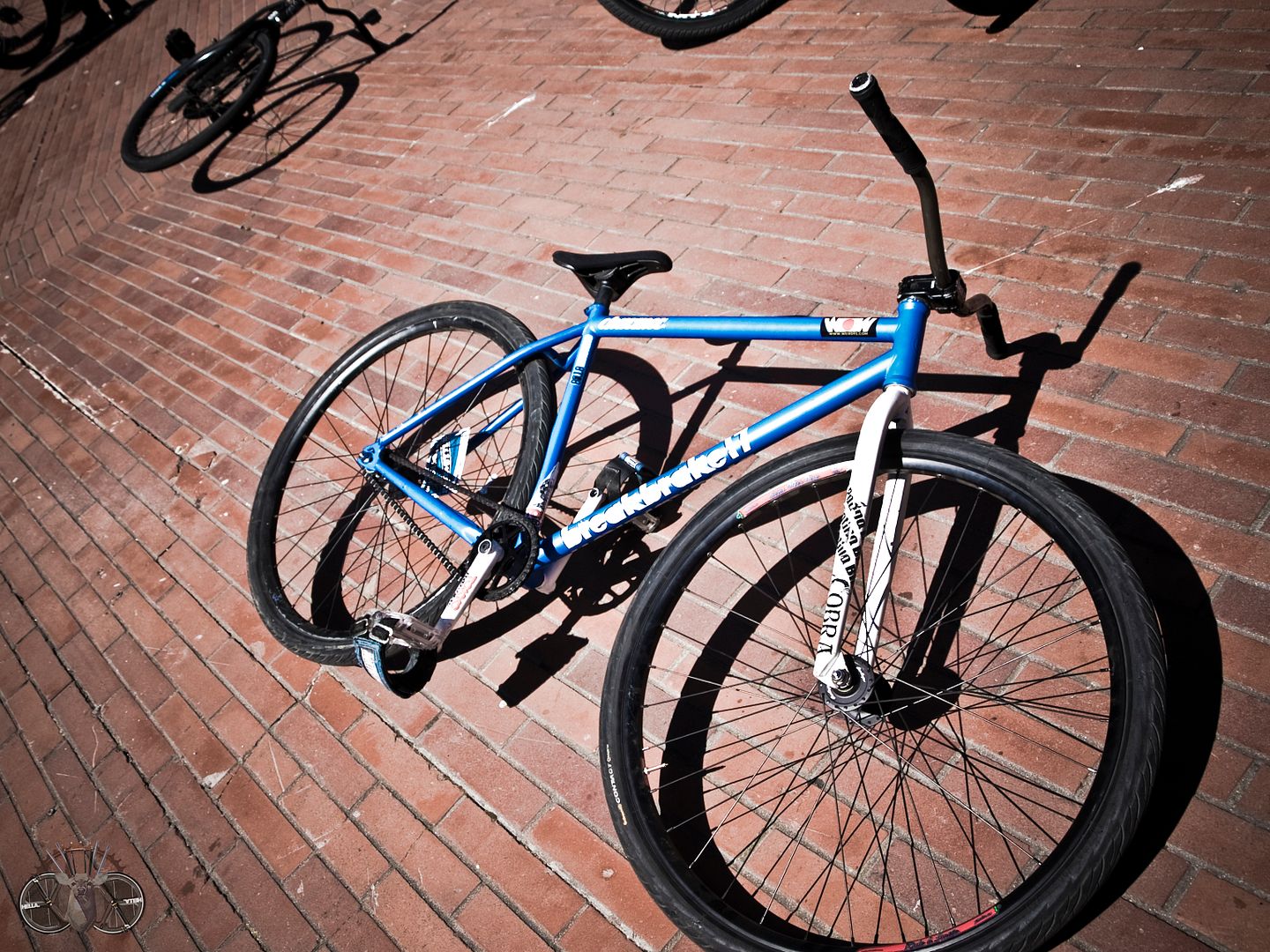 funny's 700c bb17.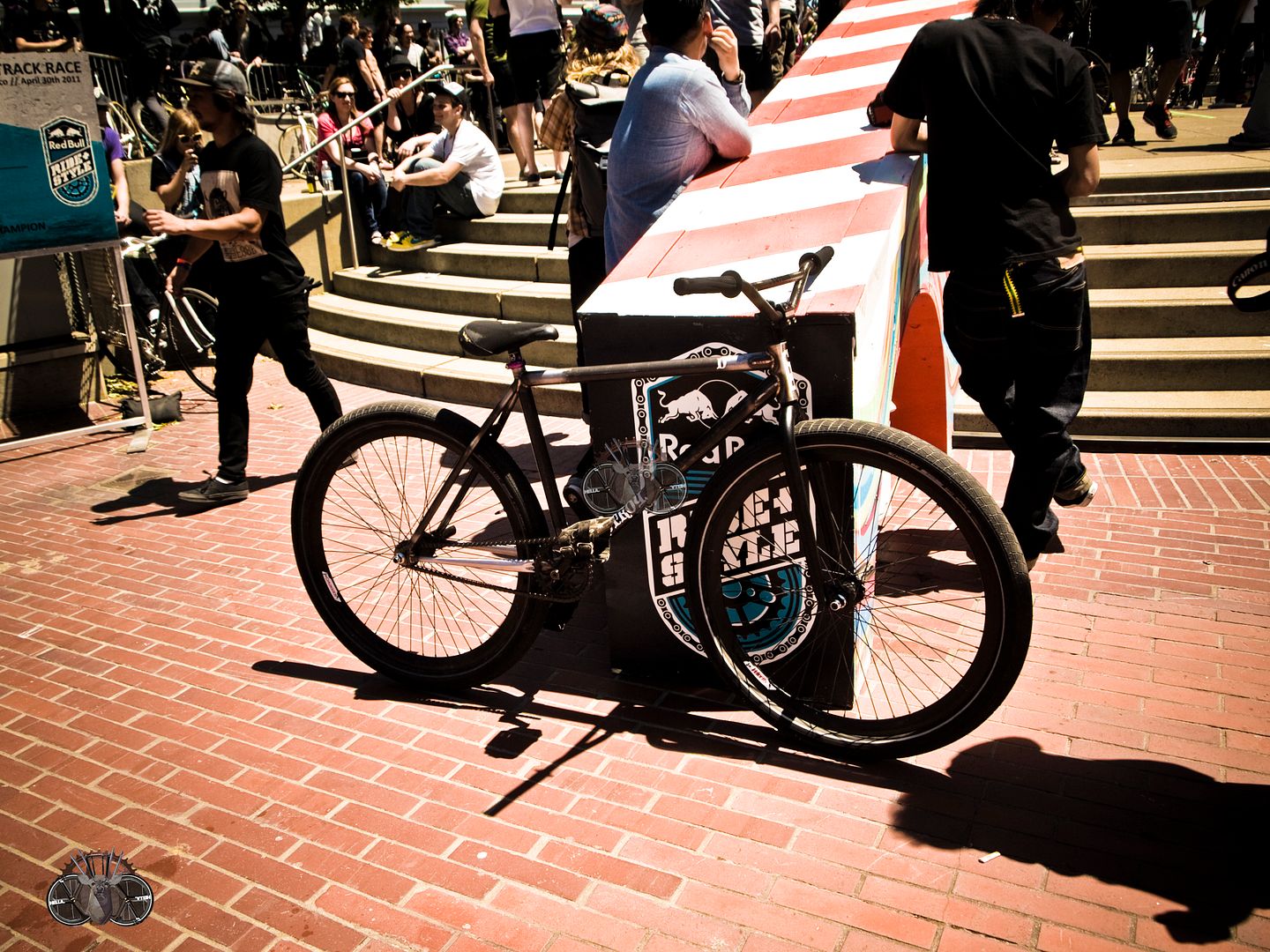 danimal's destroy 29er. please disregard the watermark, i messed up in pshop. in any case, destroy is doing really really big things right now, and i will have some news regarding them coming soon. REALLY REALLY SOON.