Today i made my way to the gordon biersch brewery parking lot. though that may seem ridiculously irrelevant, that parking lot is home to Shortyfatz, an original frame builder based right here in san jose. more importantly, it's home to phil wood. unfortunately i didnt have the opportunity to thoroughly go through the phil wood facility, i did happen to shoot alot of pictures from the Hooligan Havoc event.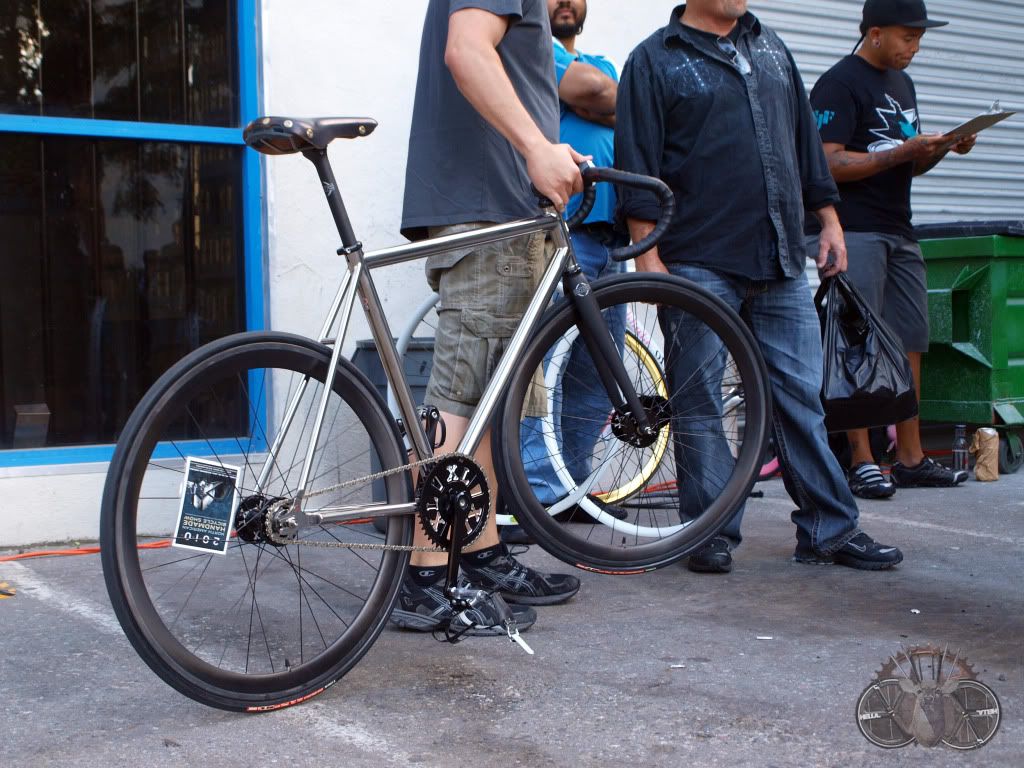 look what decided to turn up. guess it's still for sale huh?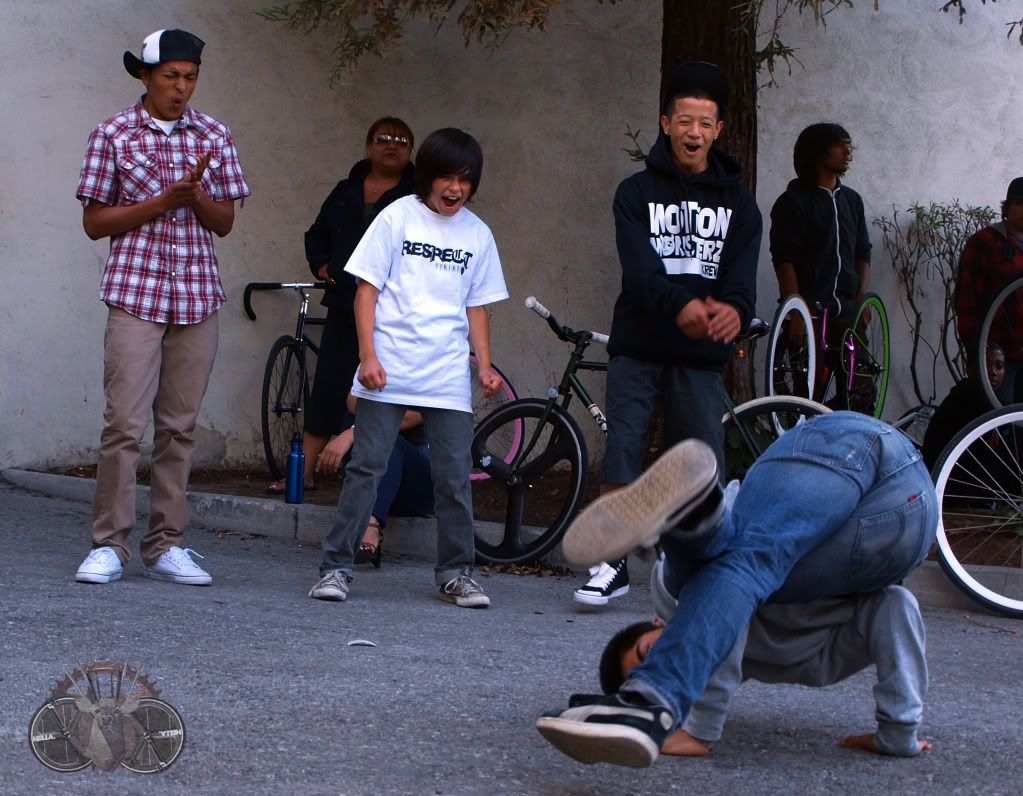 these kids were tearing shit up. this is probably one of my favorites out of the whole set.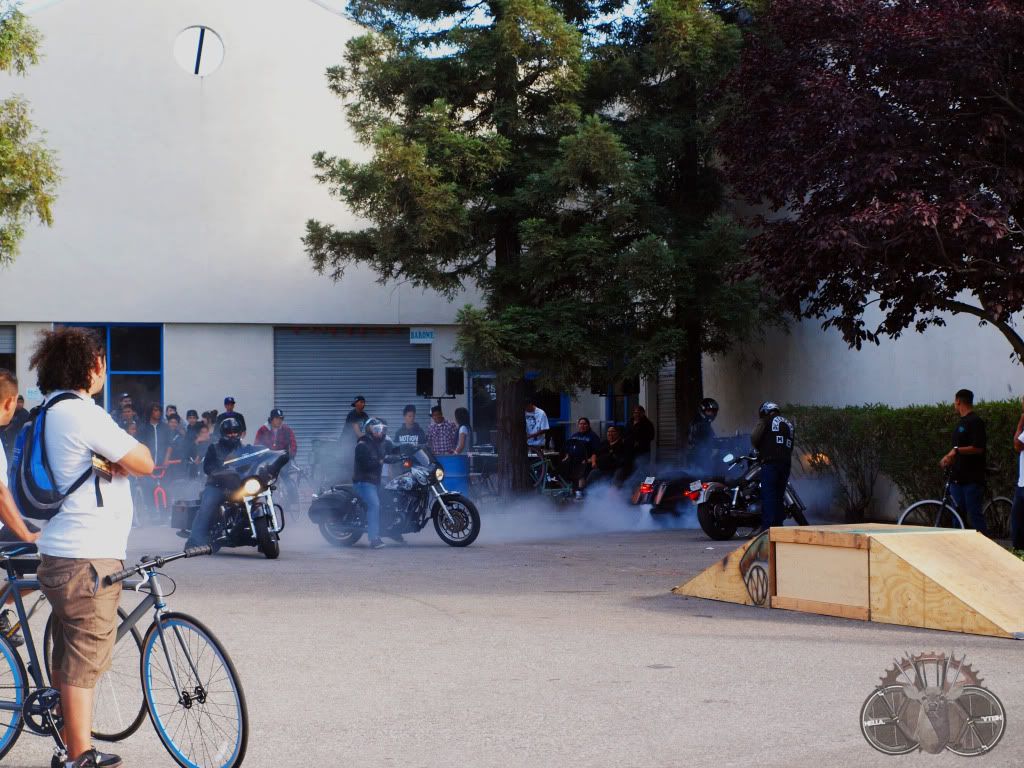 you know you cant really have an event without the inaugural peel out sesh.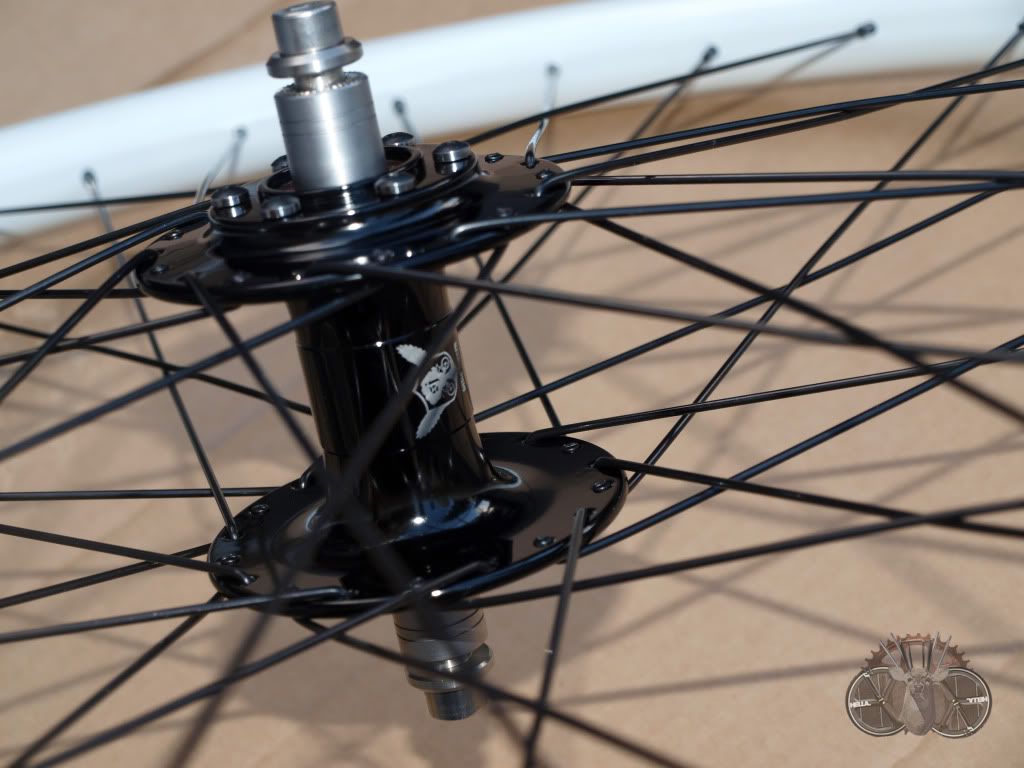 among the prizes, the grand prize was this. it's a pair of one off laser etched phil wood hubs laced to 29" velocity P35s!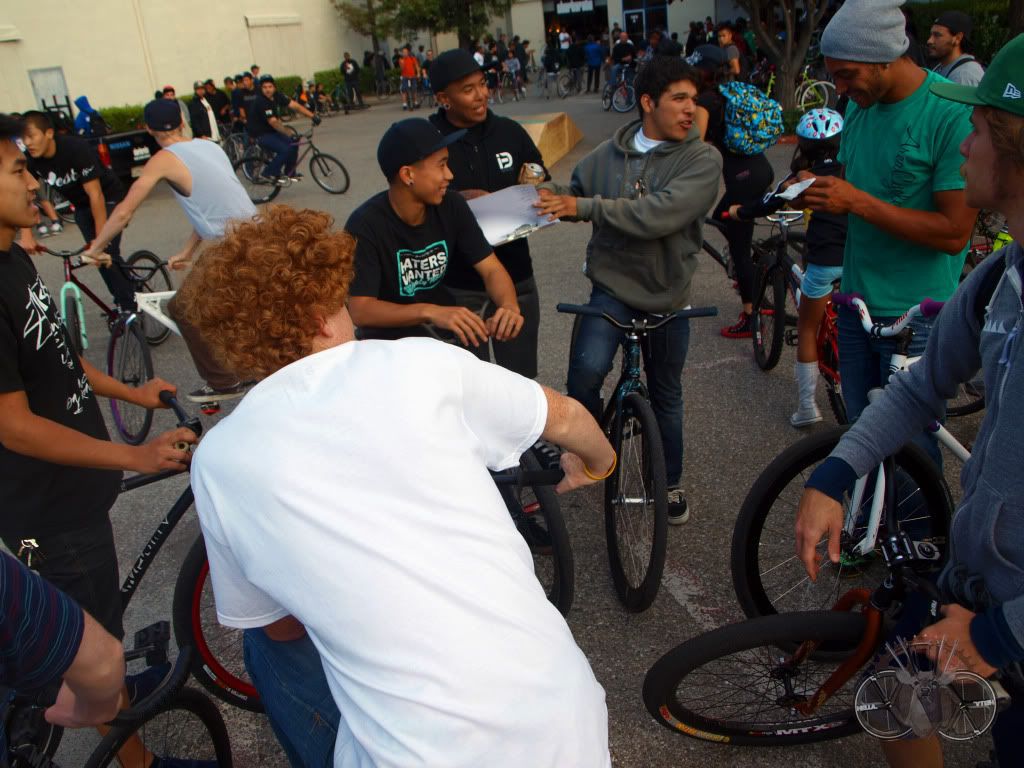 before the storm.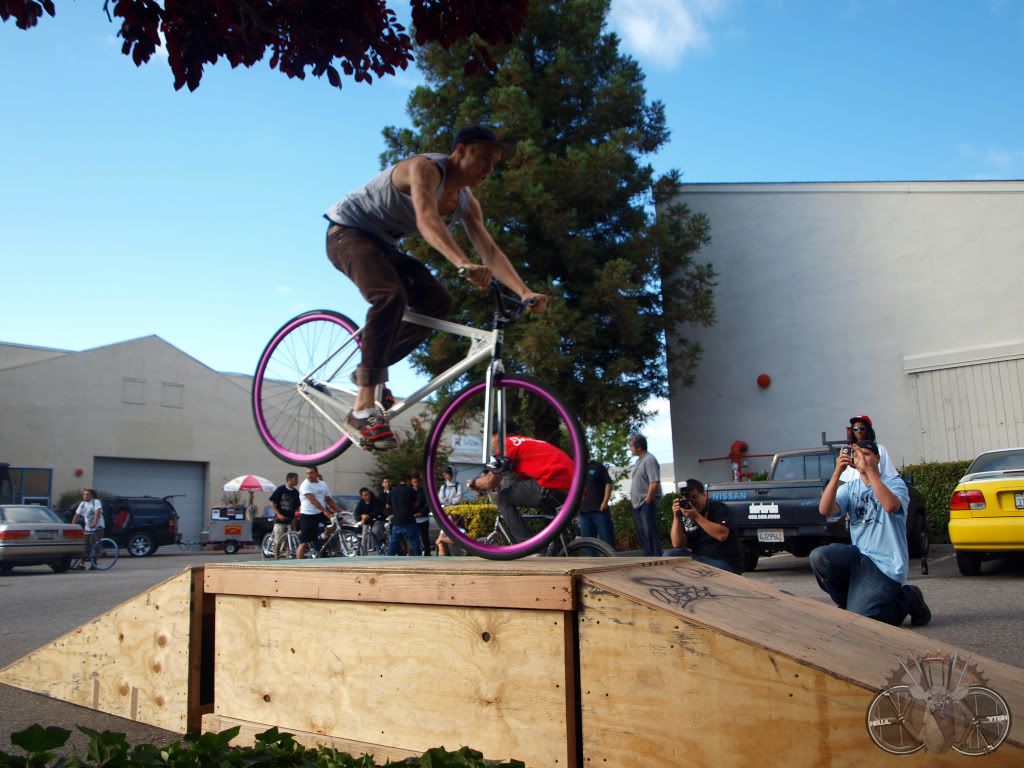 matt aka slumworm was there.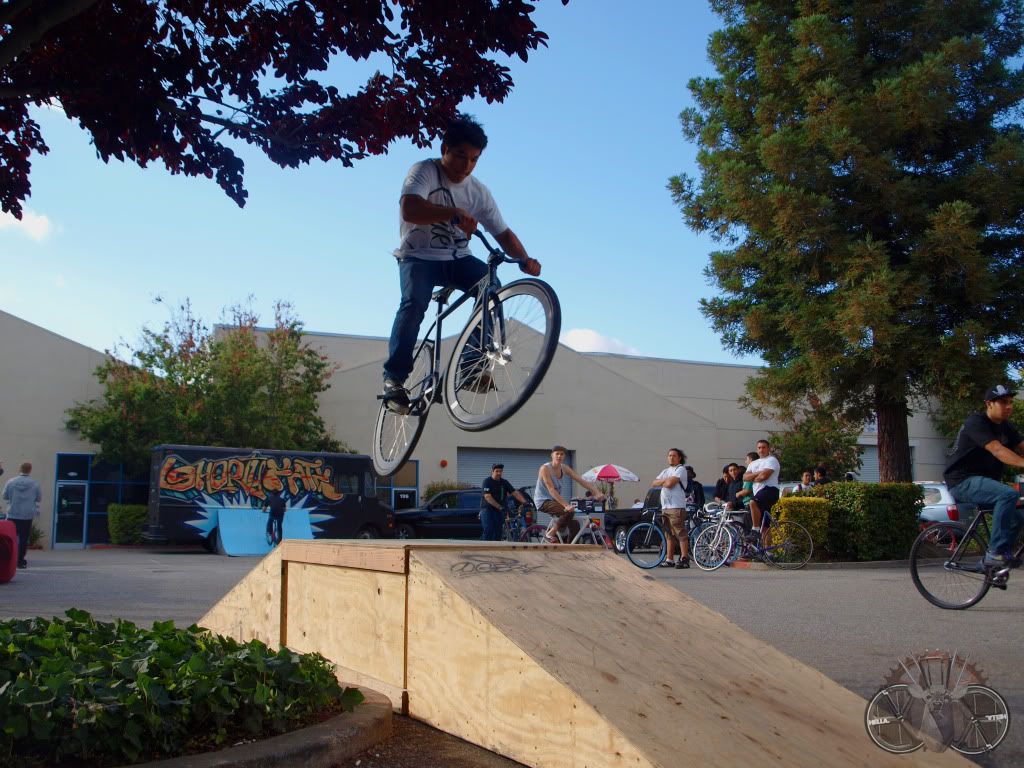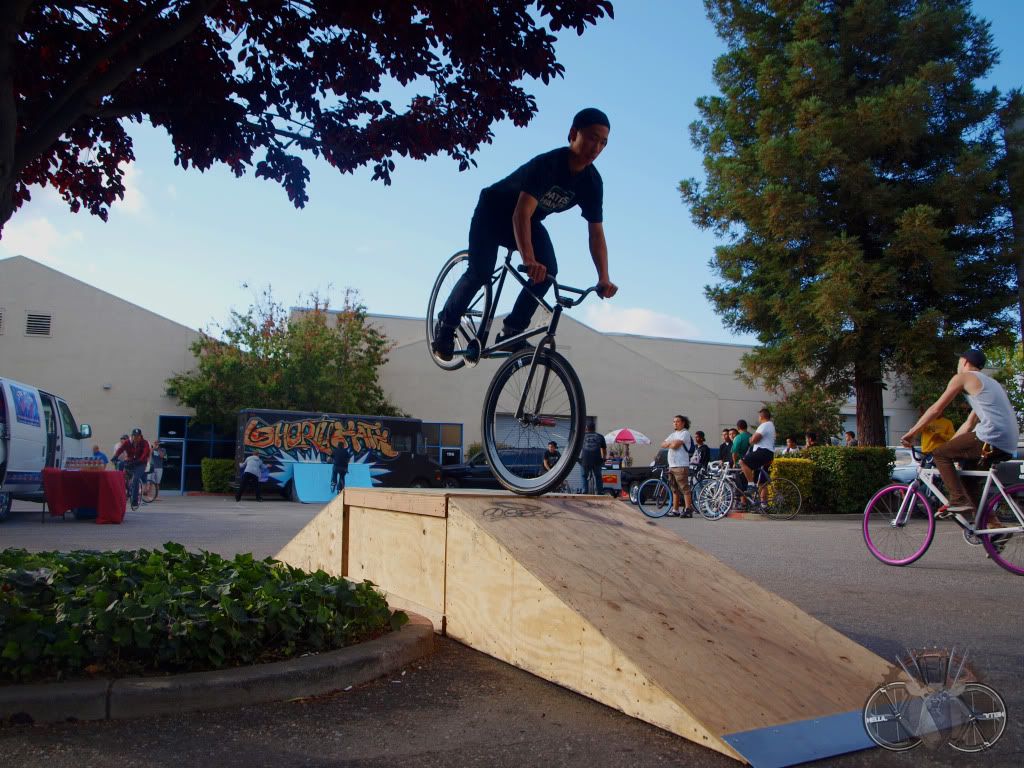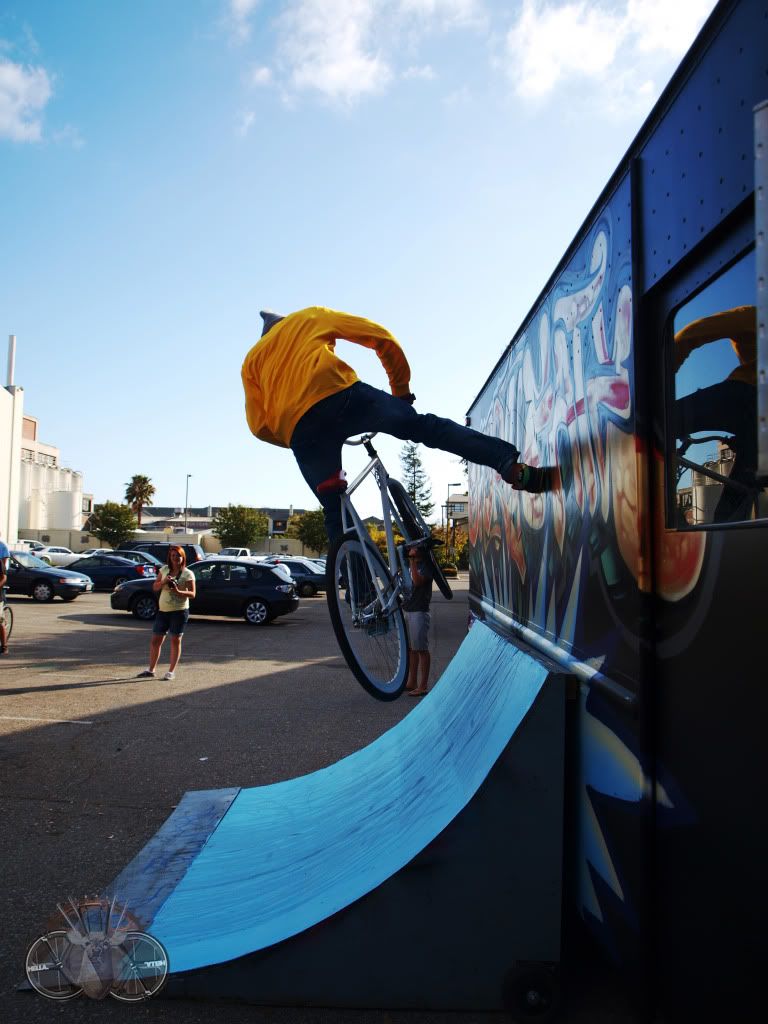 this setup was crazy as well. this is squeeks, you may remember him from the via velo trick jam or as joshua boothby. dude is hella sick.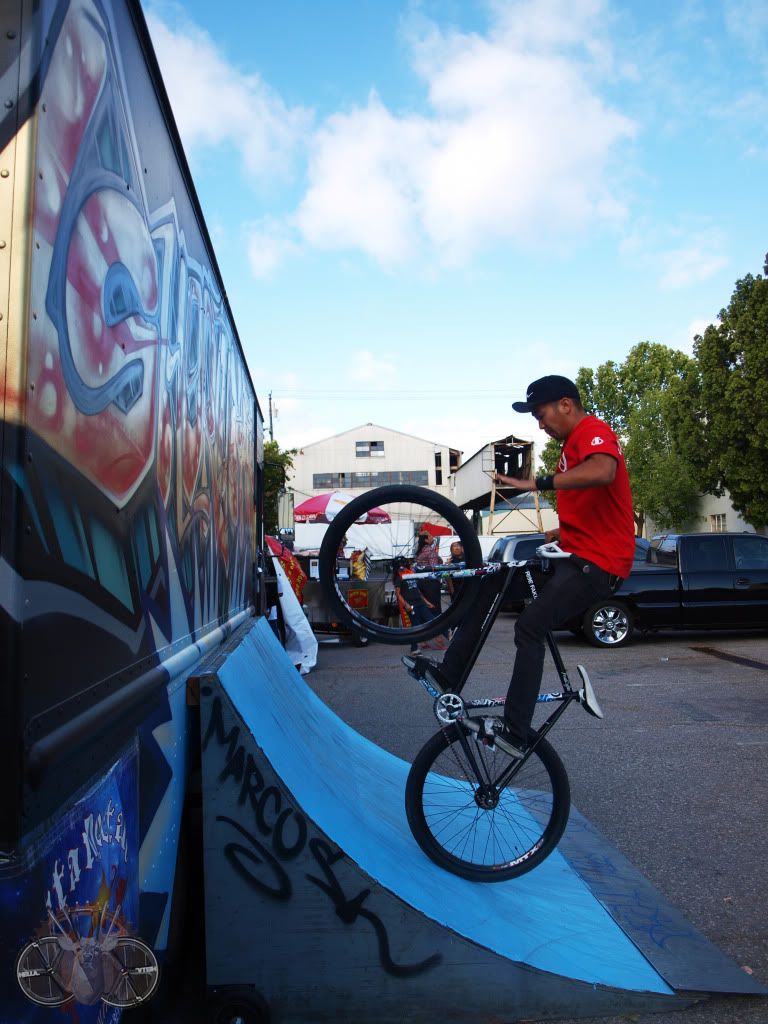 john, no hander.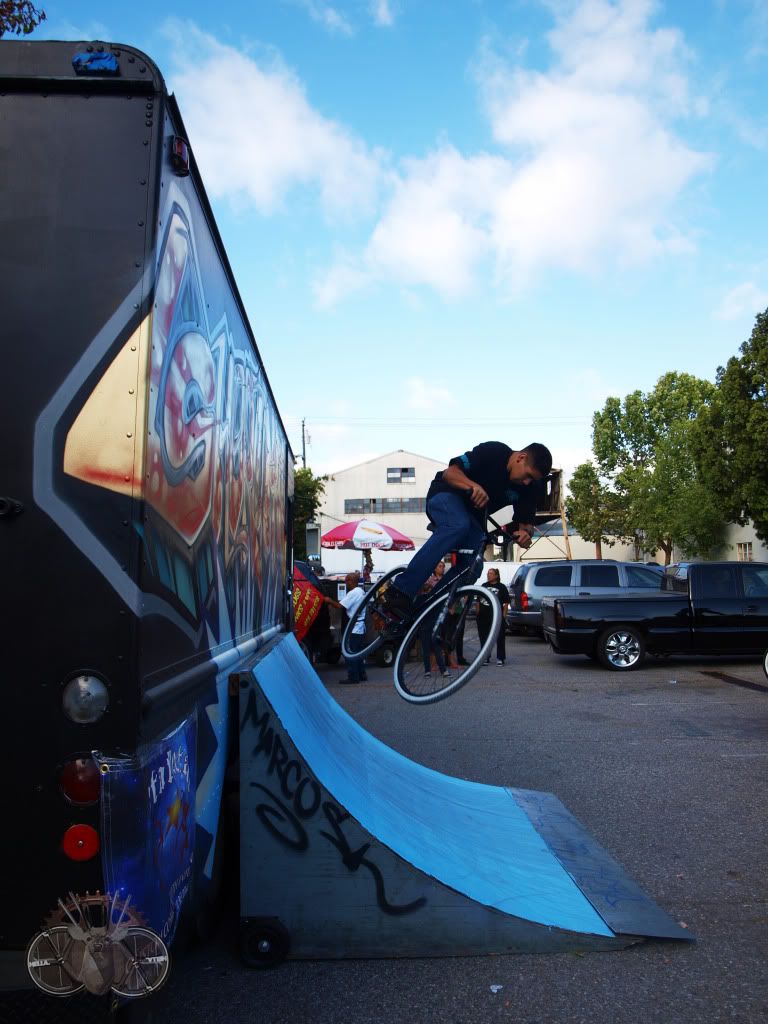 marcos. i believe that's his name on the side of that ramp.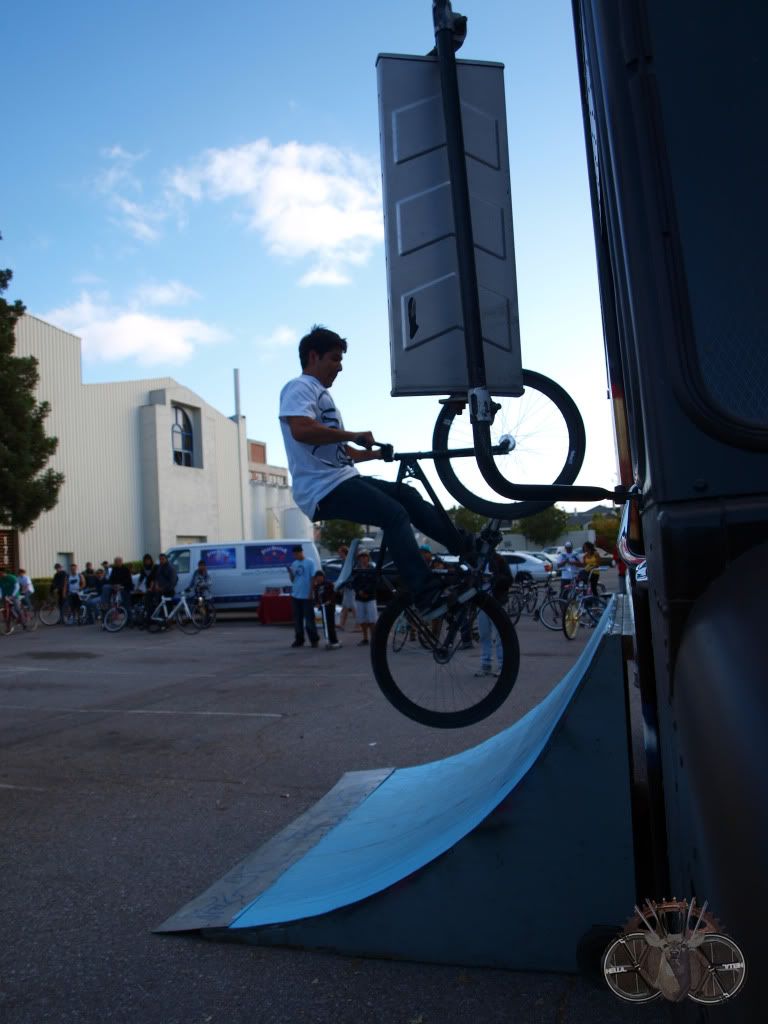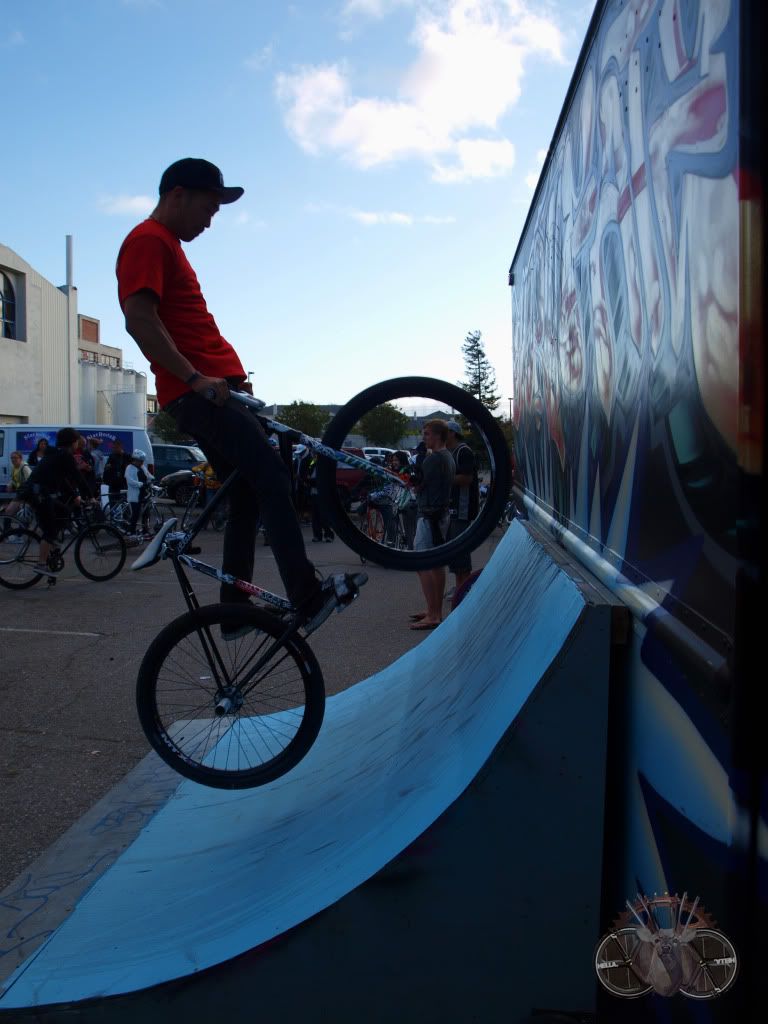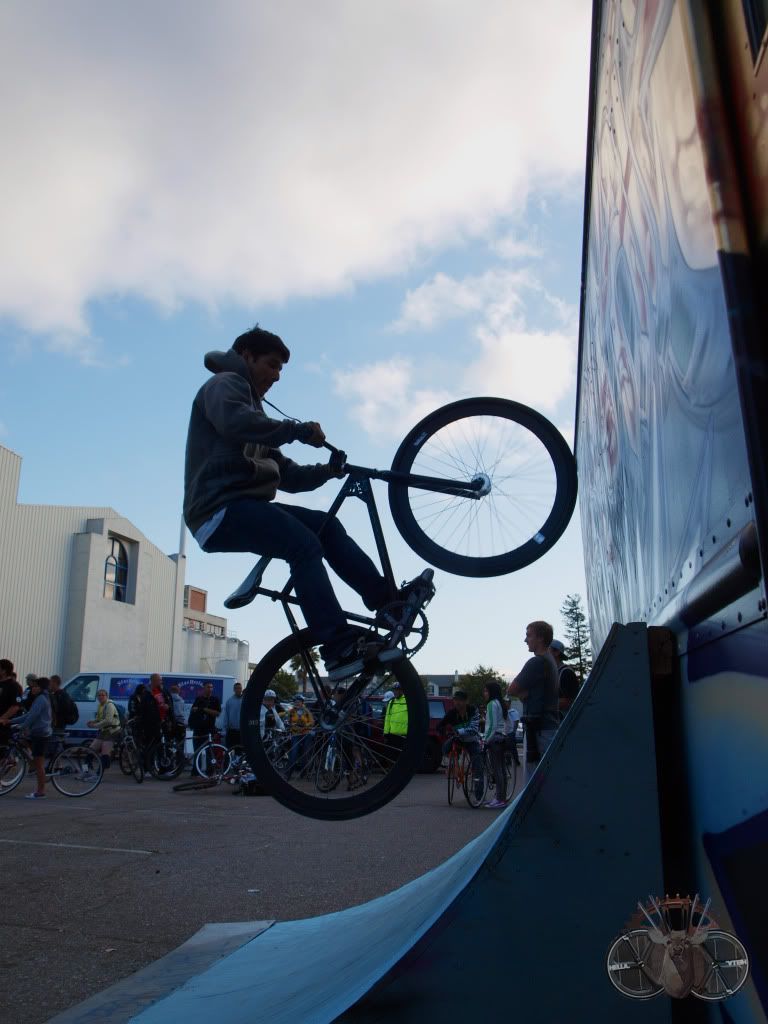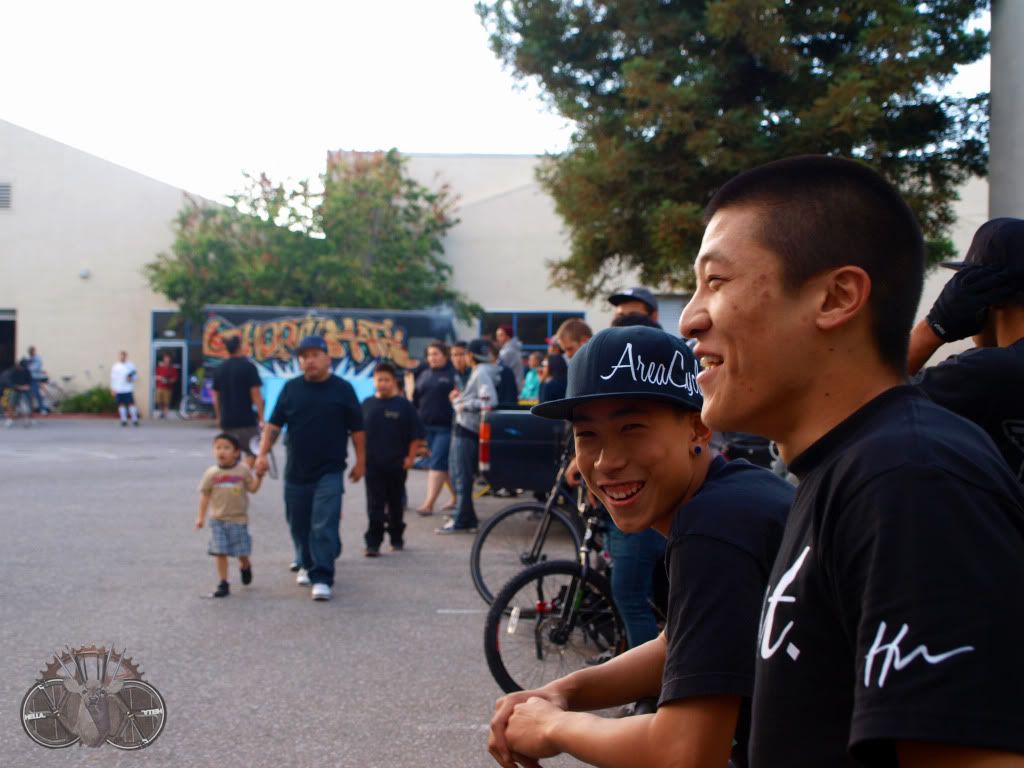 donghoh and nico (? i hope i didnt slaughter your name bud)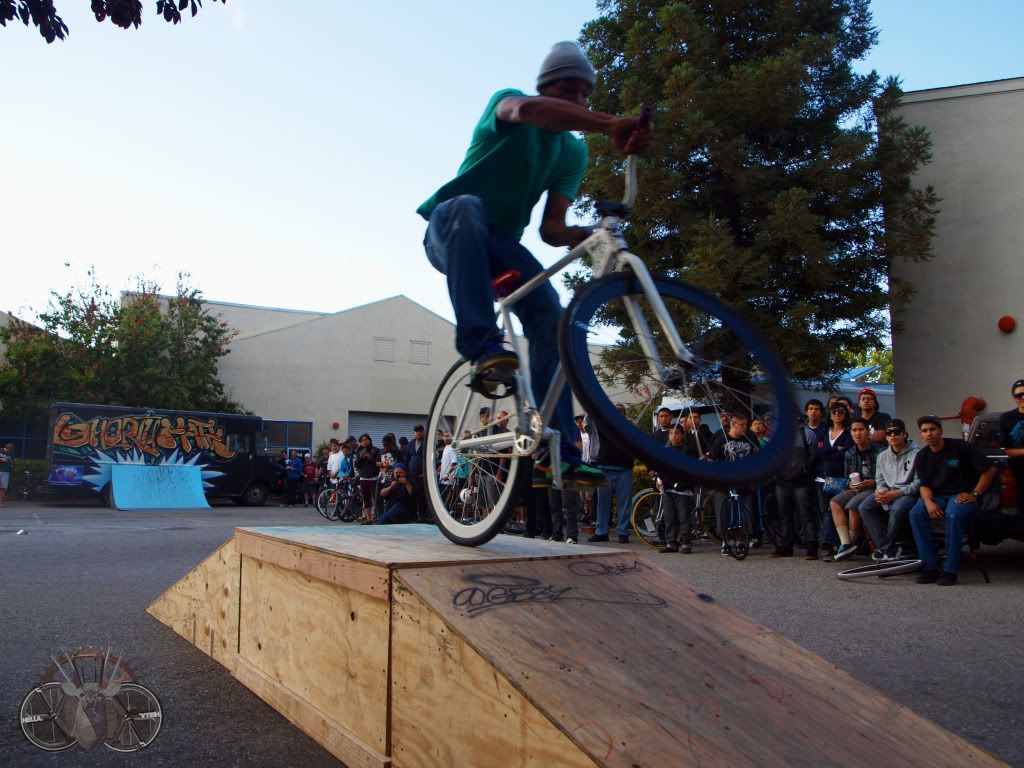 here's the story: so squeeks came down hard, and cleared the box and the ramp. he popped his front tire, like so: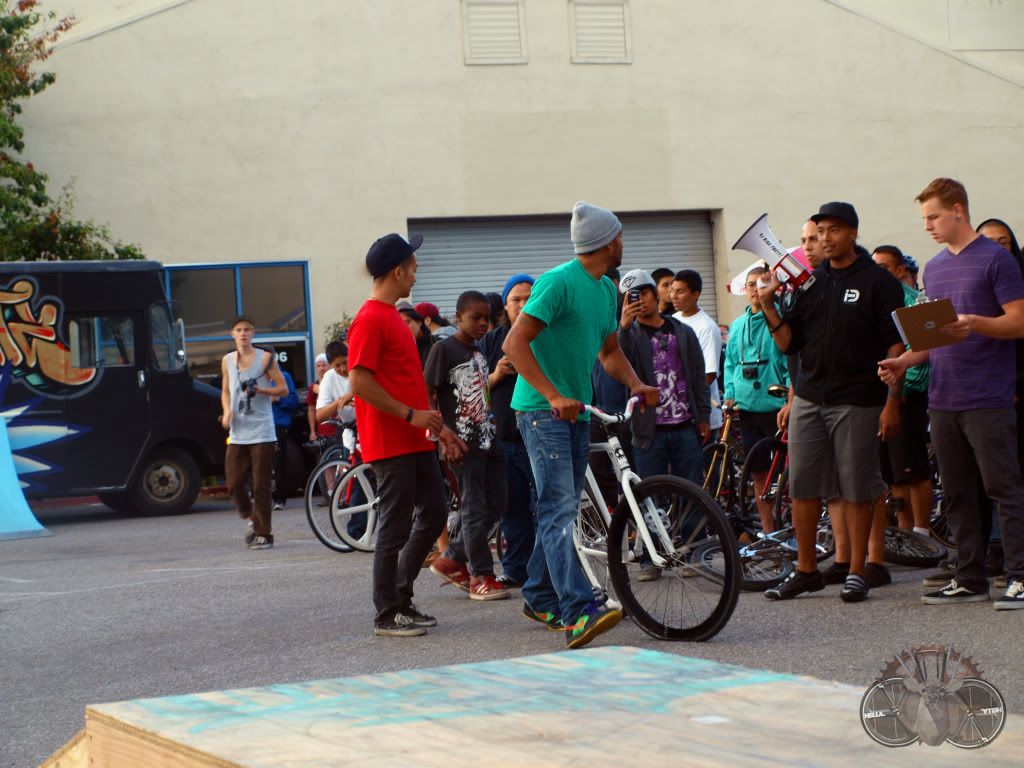 he tried using his bud's volume cutter (which wasnt cutting it for him- ZING!) so he took some kid's walmart mongoose bmx and ripped with that.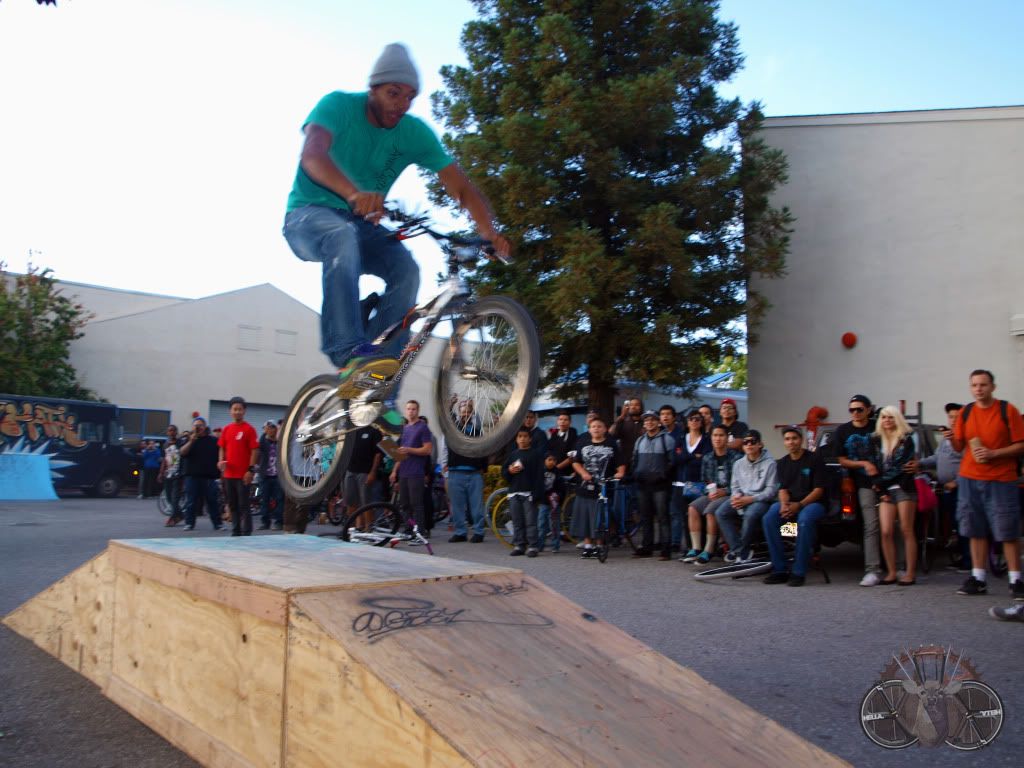 that's some dedication!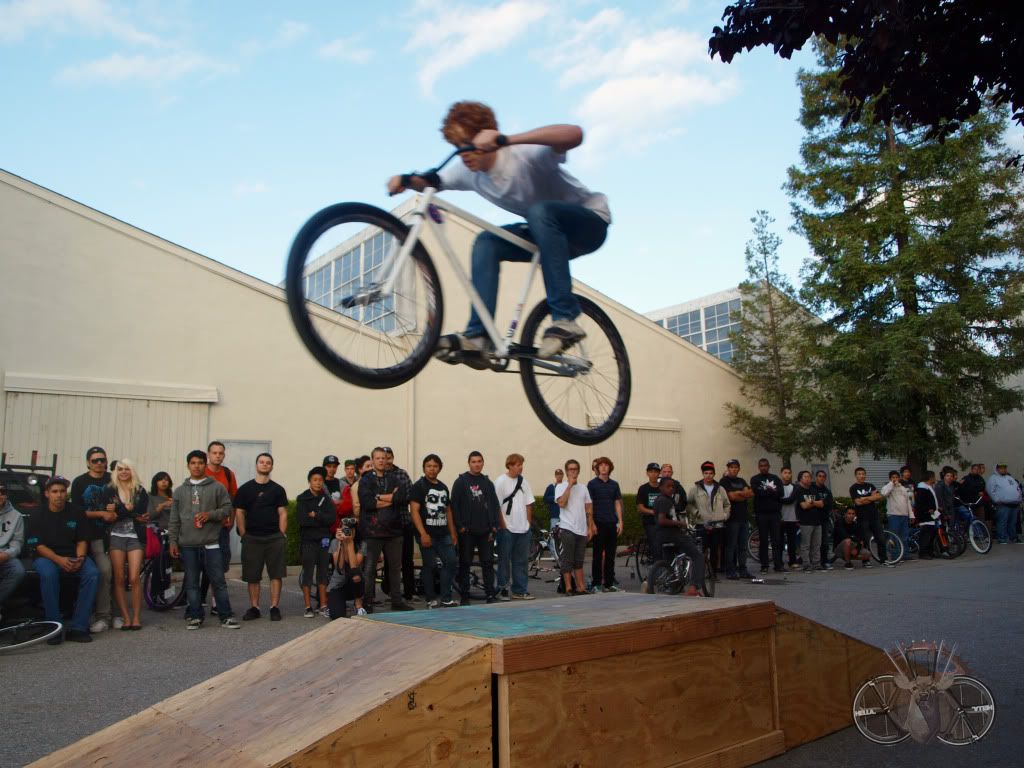 scott got some hella intense tuck.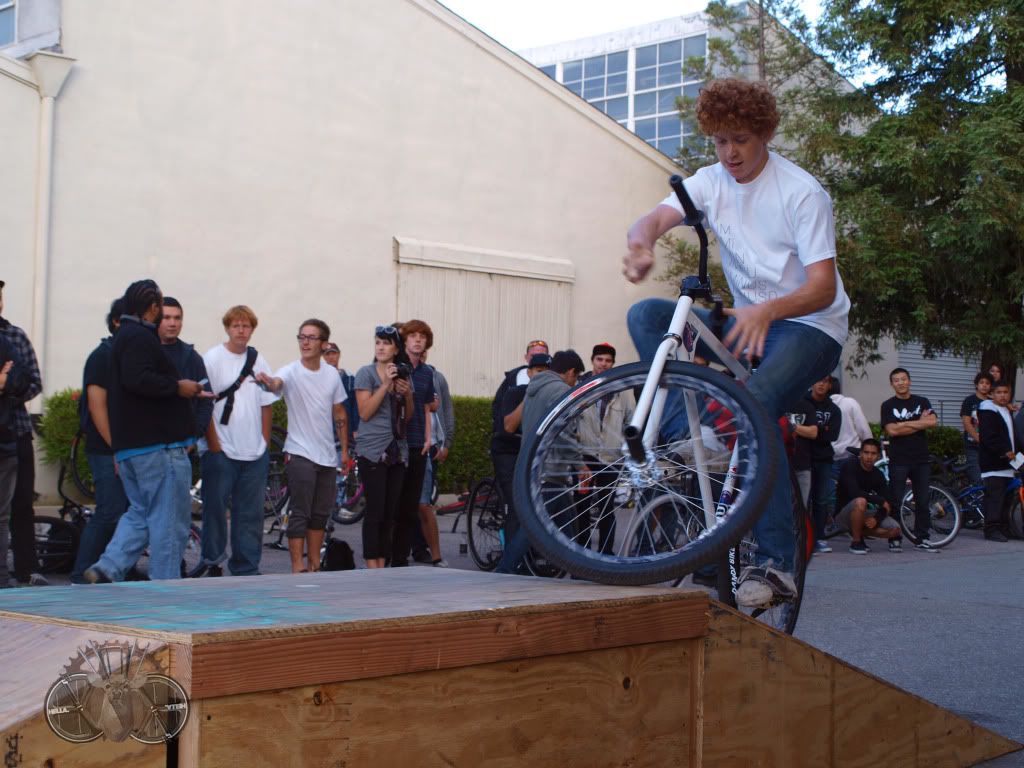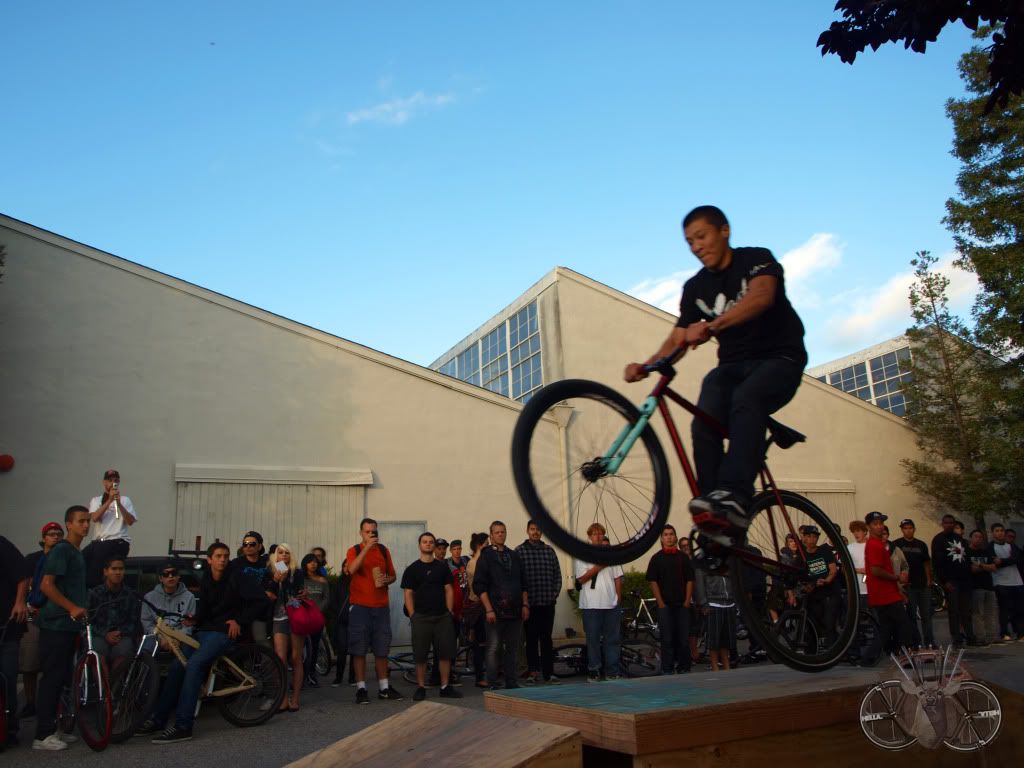 donghoh air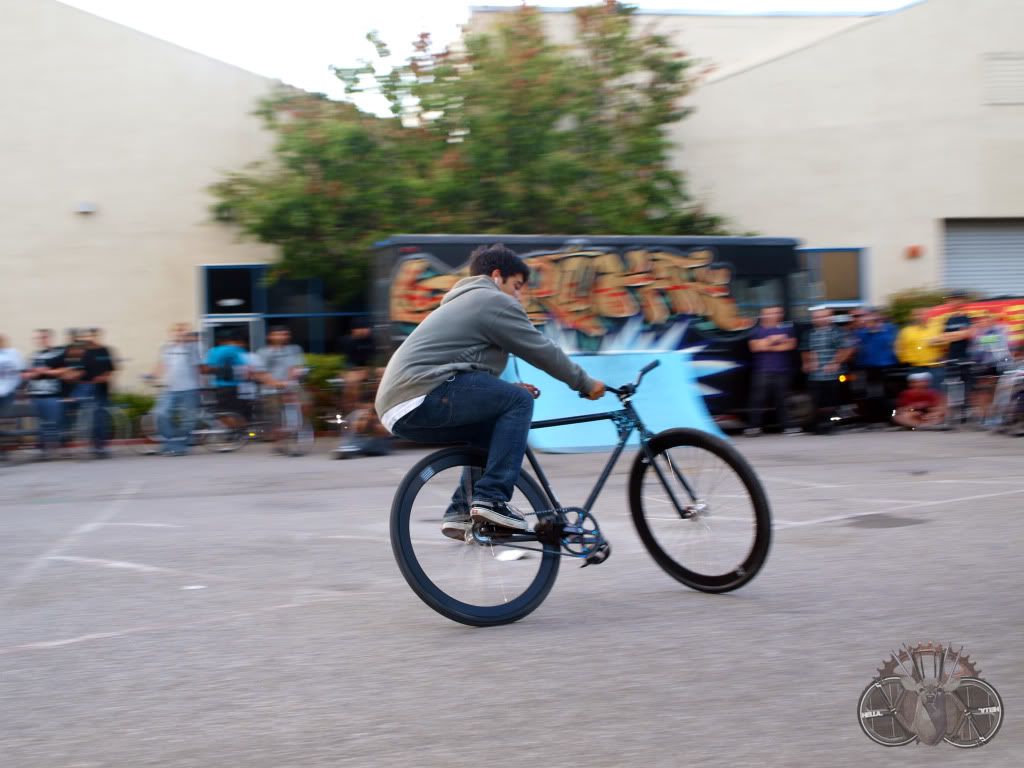 this was sick. chainstay slider.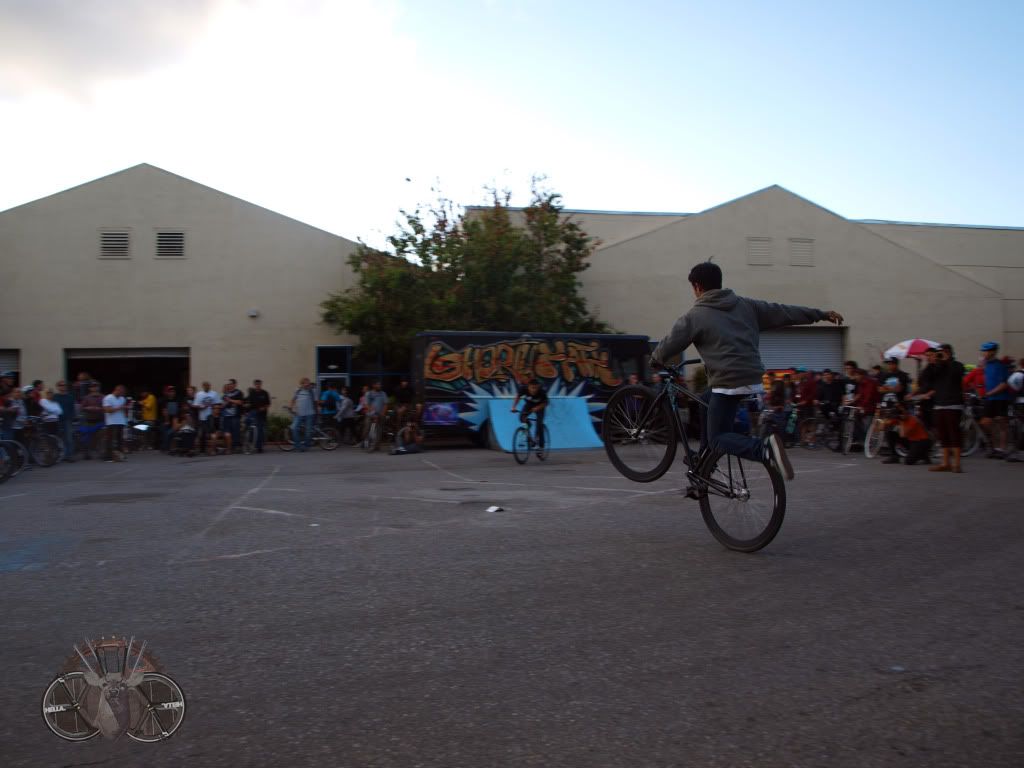 one footed wheelie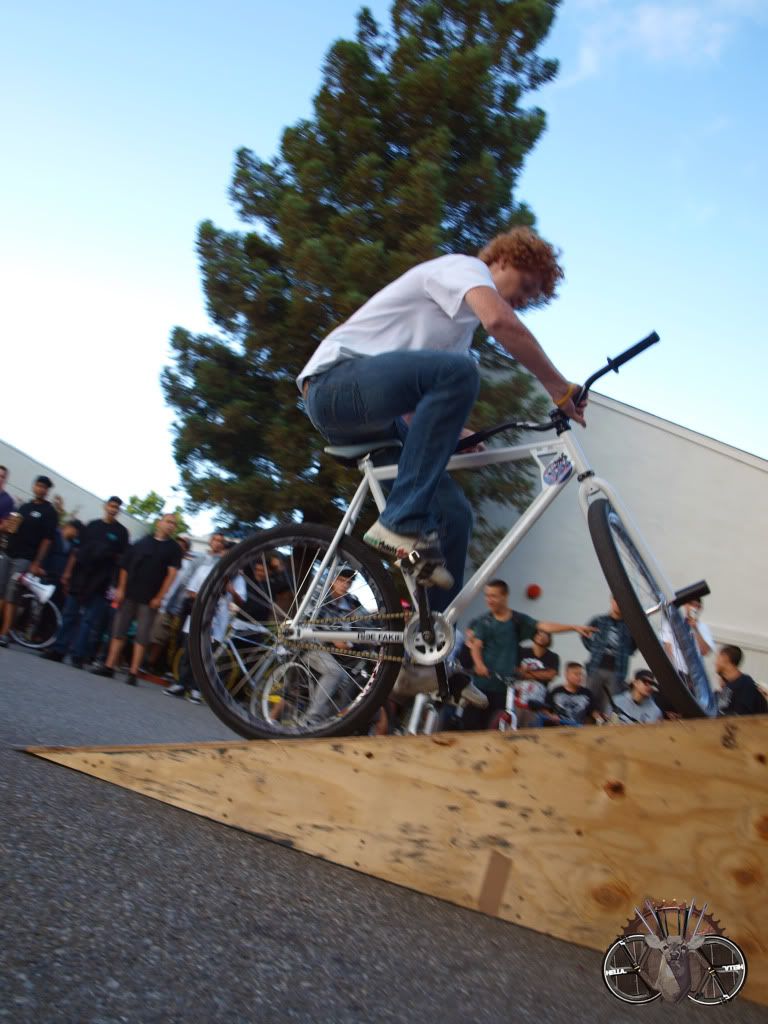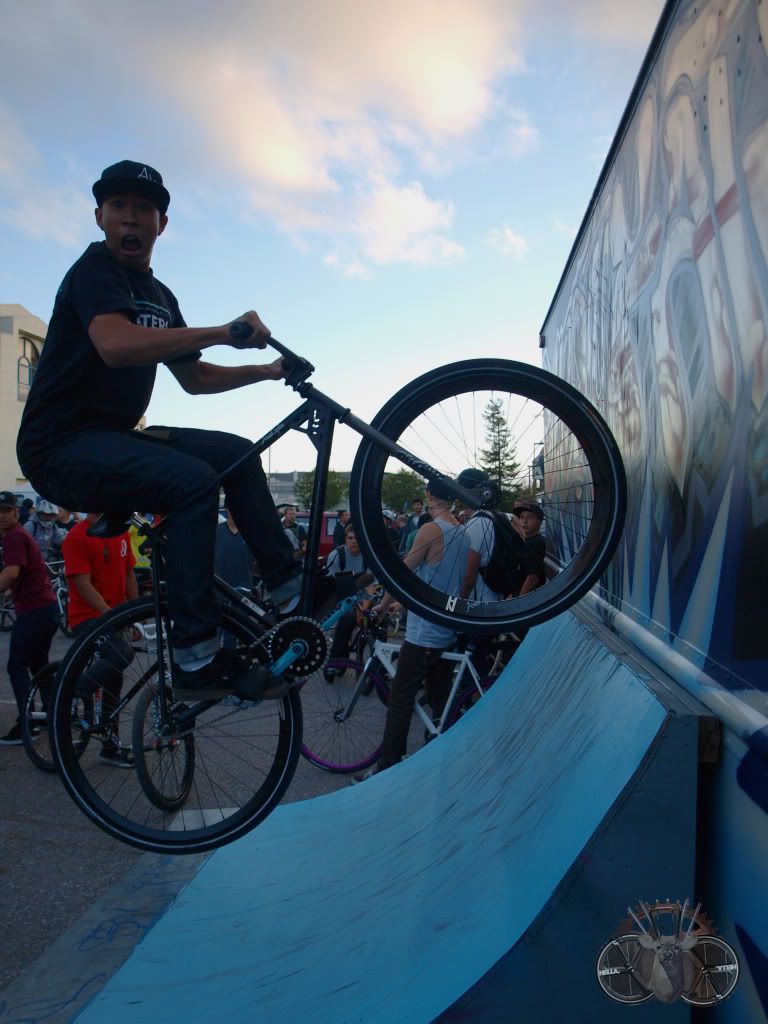 this was hella planned nicely.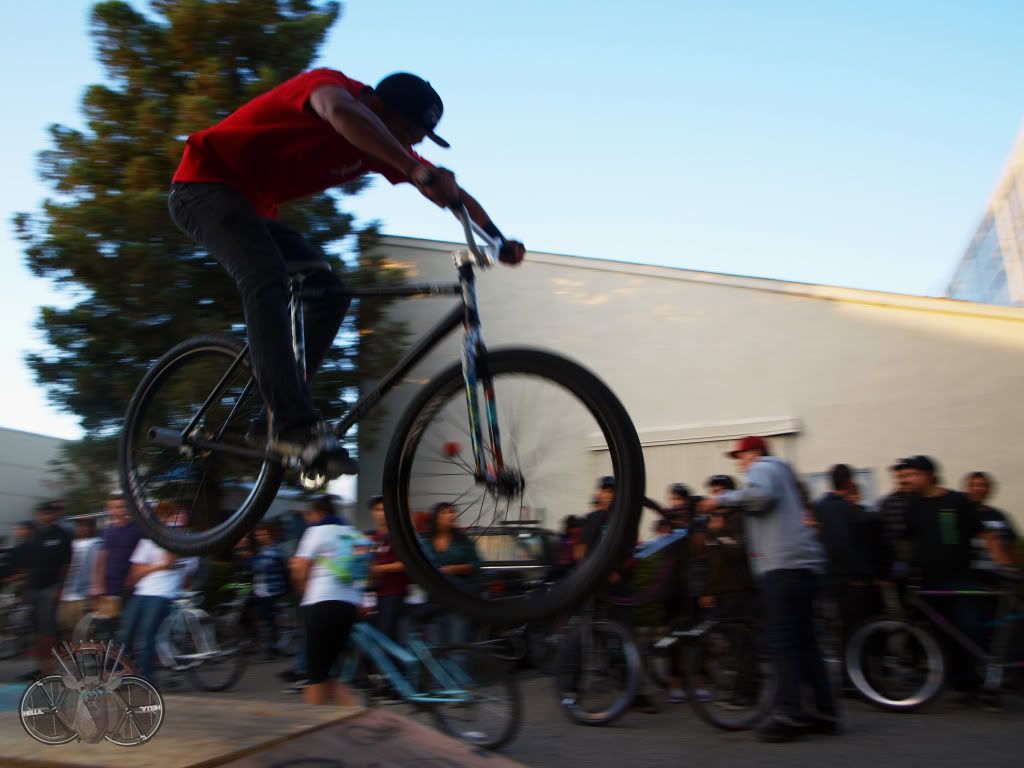 john, tucked.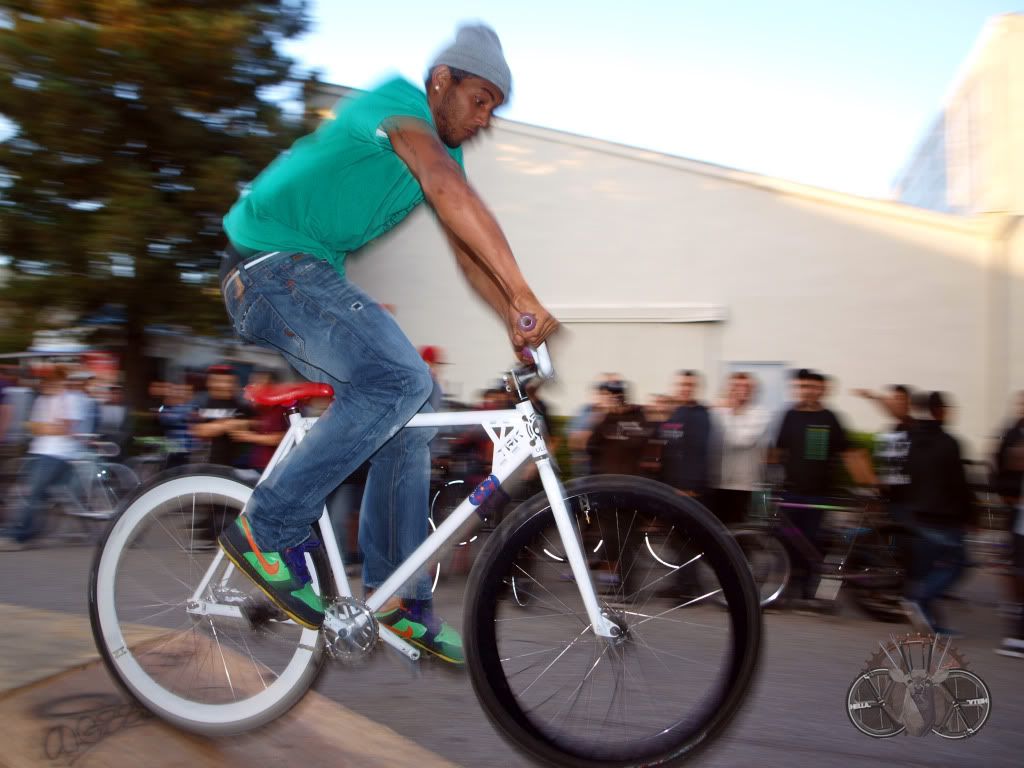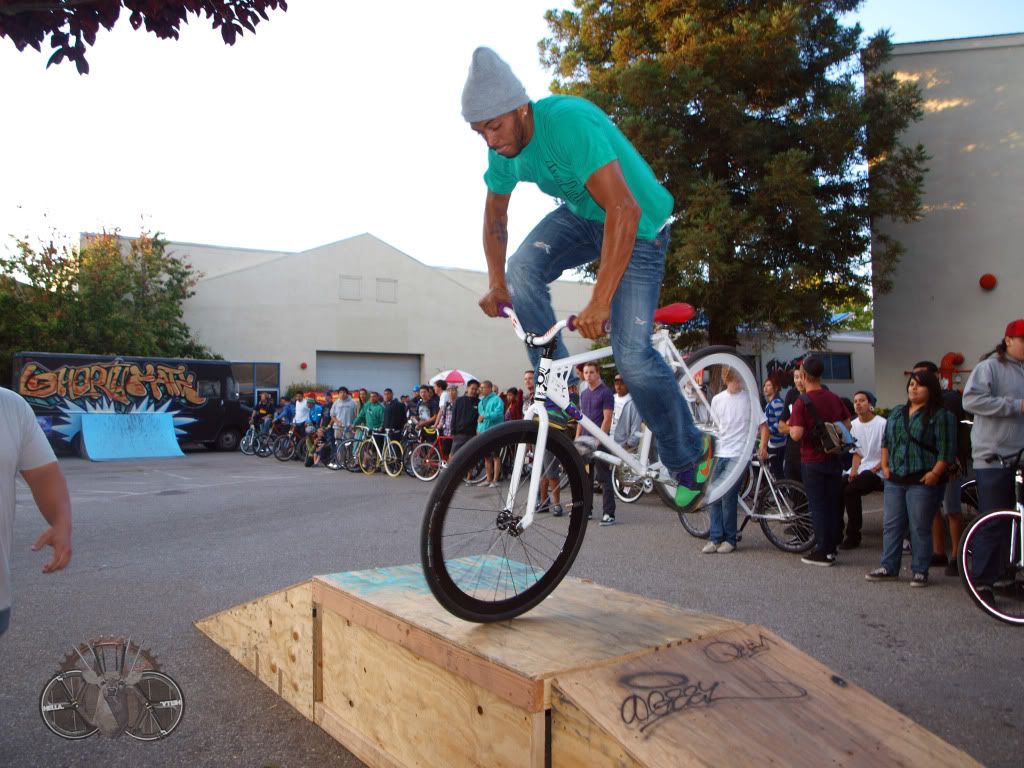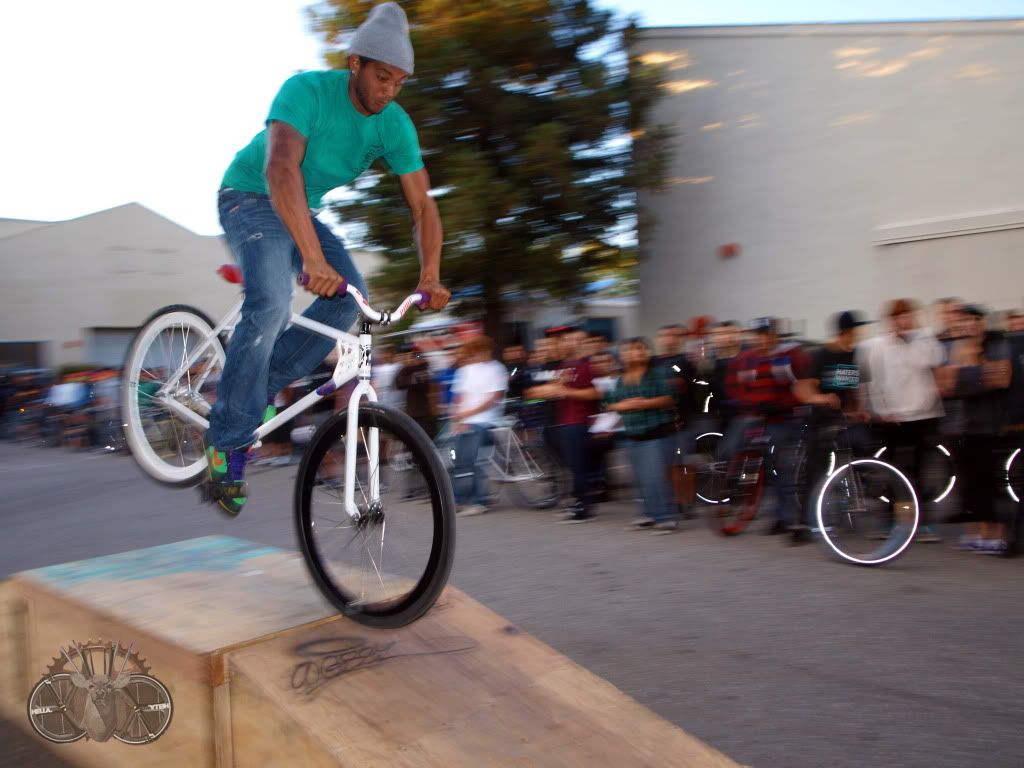 squeeks killed it. did a footjam pivot over the box, cleared it completely, and even 180'ed the damn thing.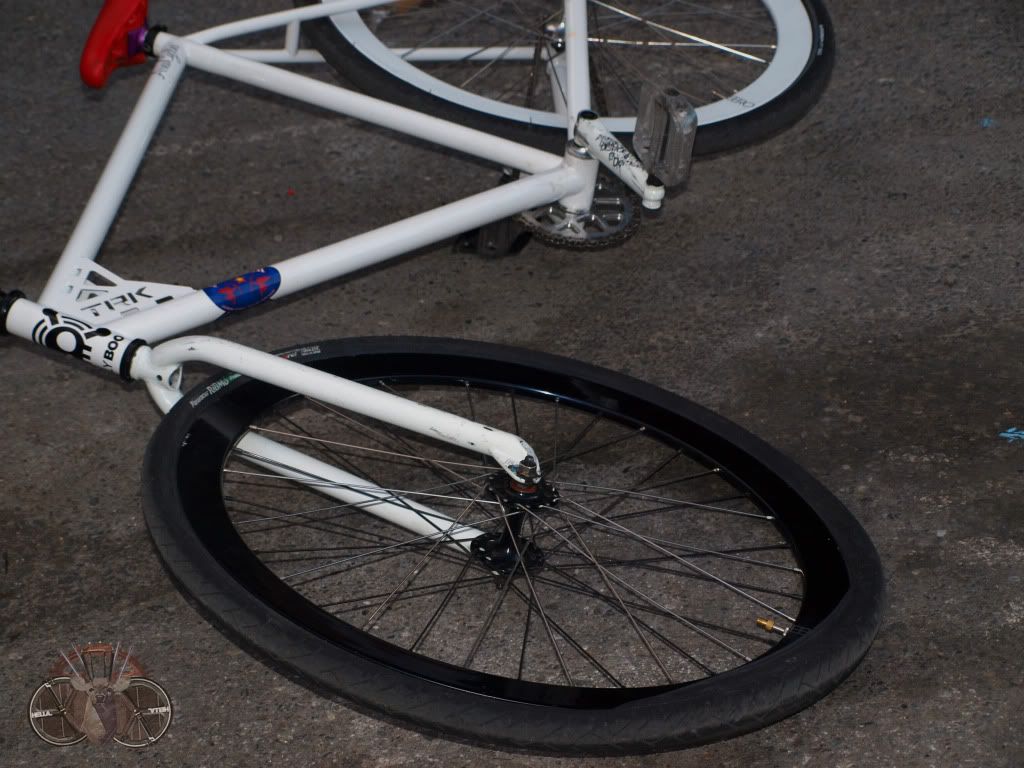 oh, and his tube exploded during the awards ceremony. at first i thought it was a dumbass kid who where a firecracker in the crowd. but it turned out to be this. goddamn!
shouts to
shortyfatz
,
phil wood
,
bike party
,
nos
,
slumworm and his crew
,
areacycles
,
autonomous
,
SJF
,
bicycle express
,
imd
,
BG concepts
,
halloway
, tanner, Kevin AKA
bukkake
, and everyone who made this happen- shit was fun!
oh and mogos. for being
mogos
. i'm fucking addicted to mogos....
jmik