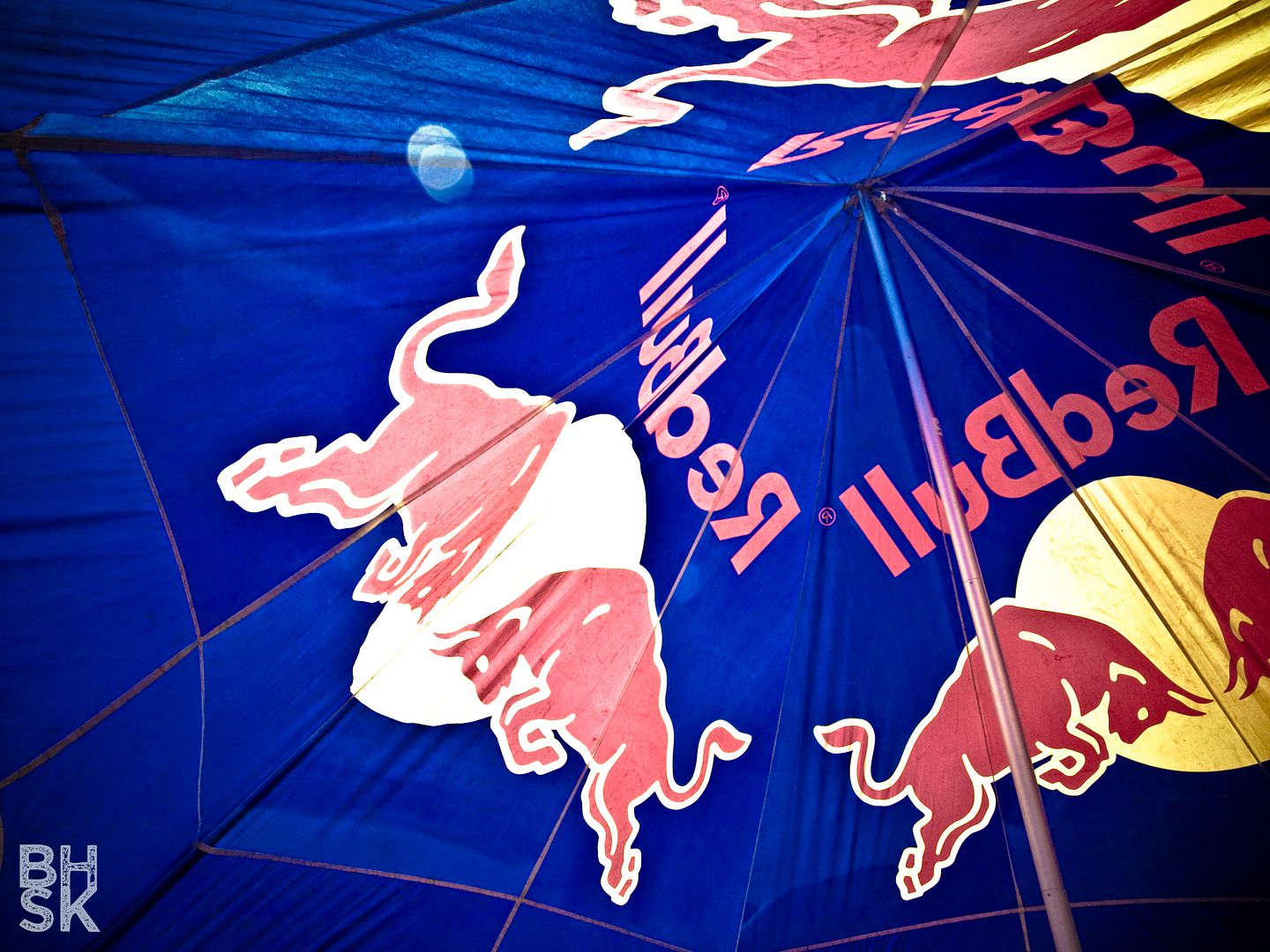 this is the third year in a row i've made the trek out to justin herman plaza. though i may have said a few things about this event (and will say a few more after this whole coverage is over) the underlying truth is that this is one of the biggest fixed gear events in the US. not only that, it's probably the most recognized, bringing in riders from far and wide. but enough of that sappy shit- took me over a damn week to get this shit straight. see more after the jump!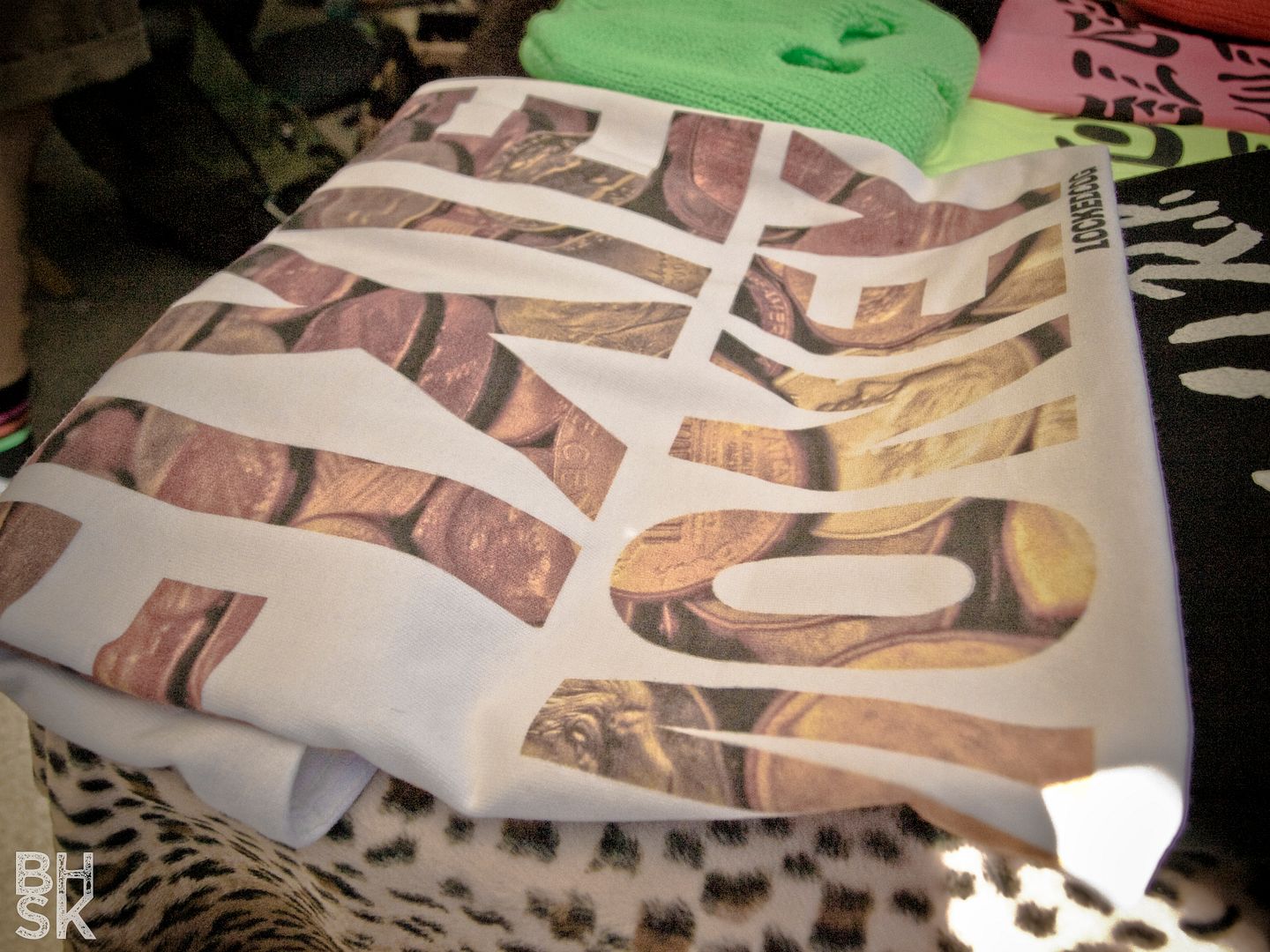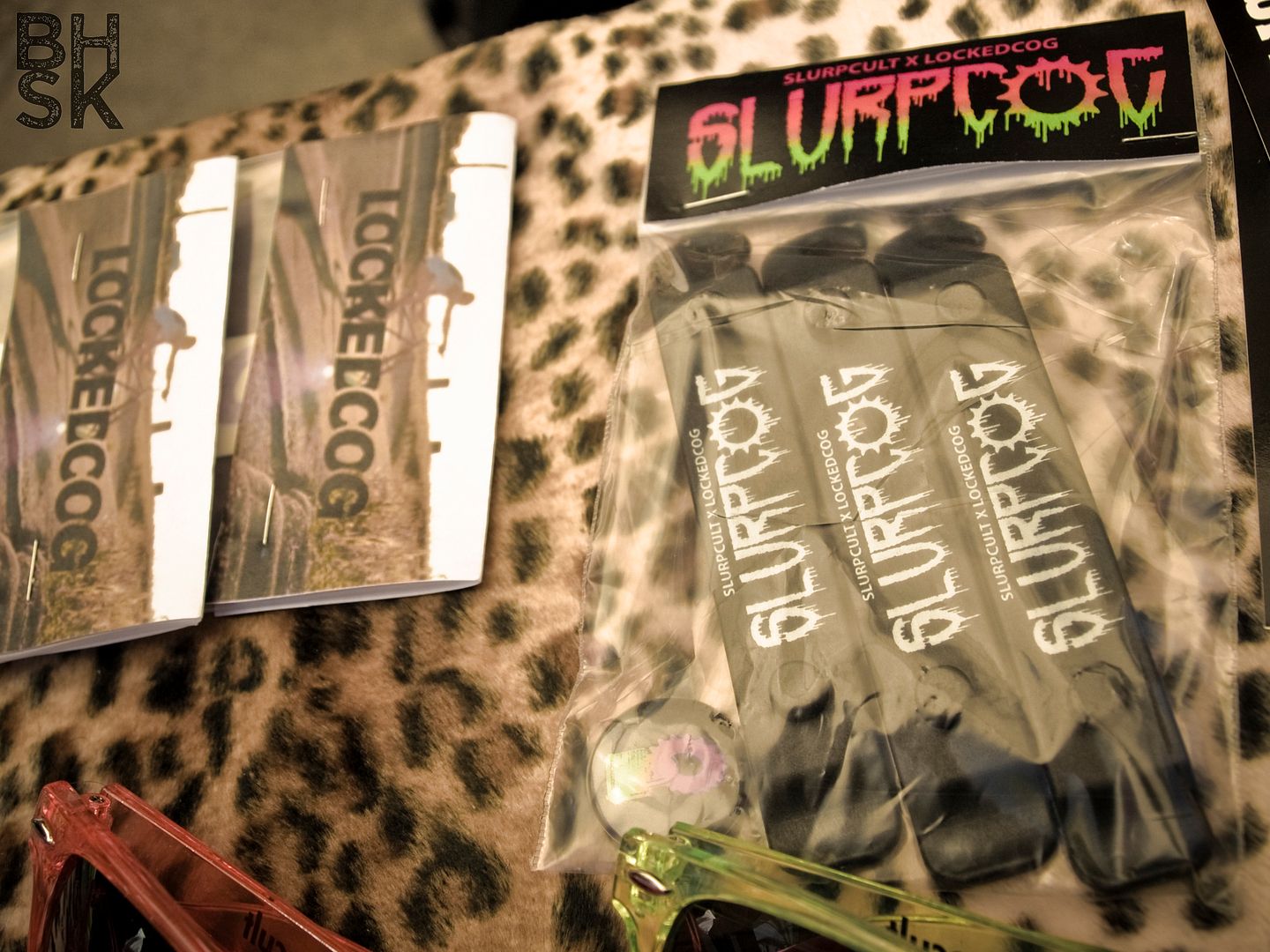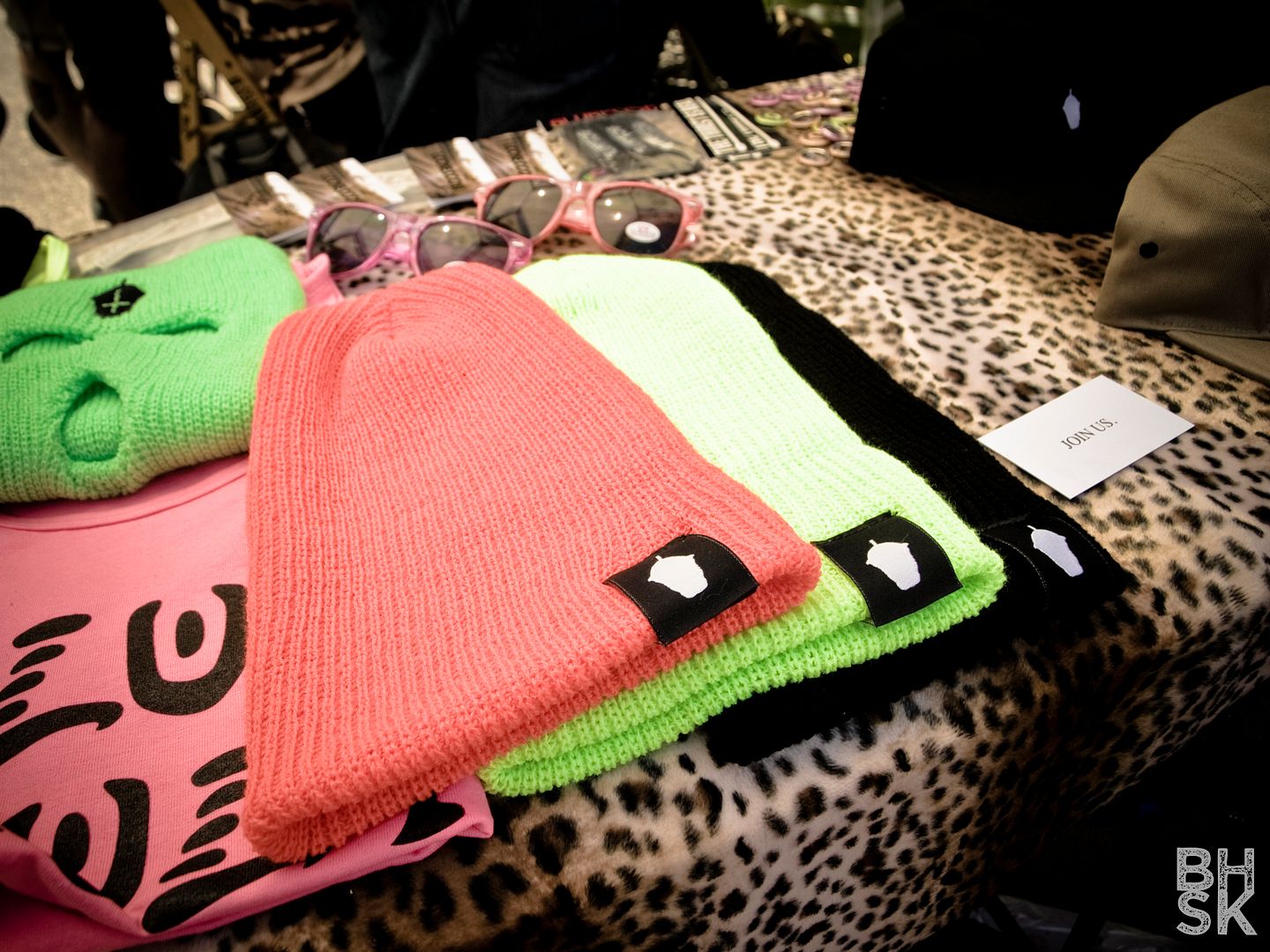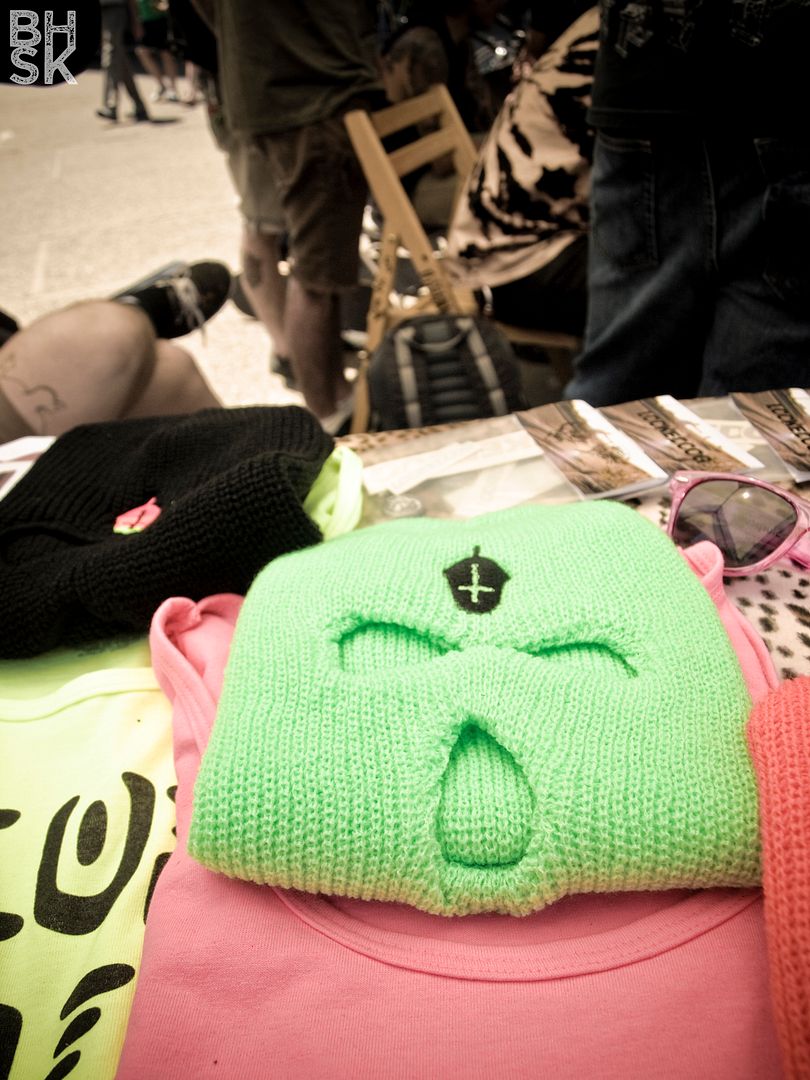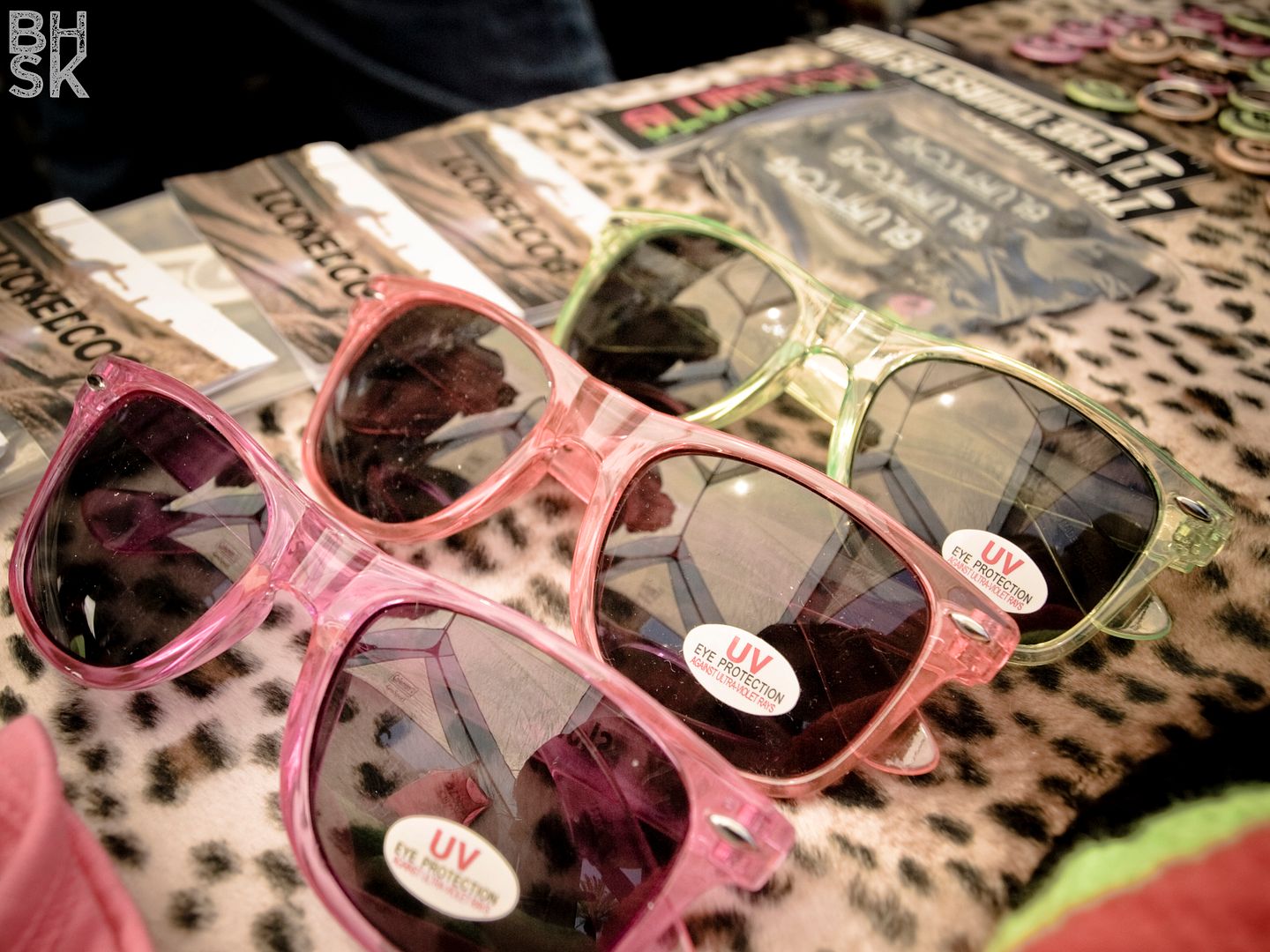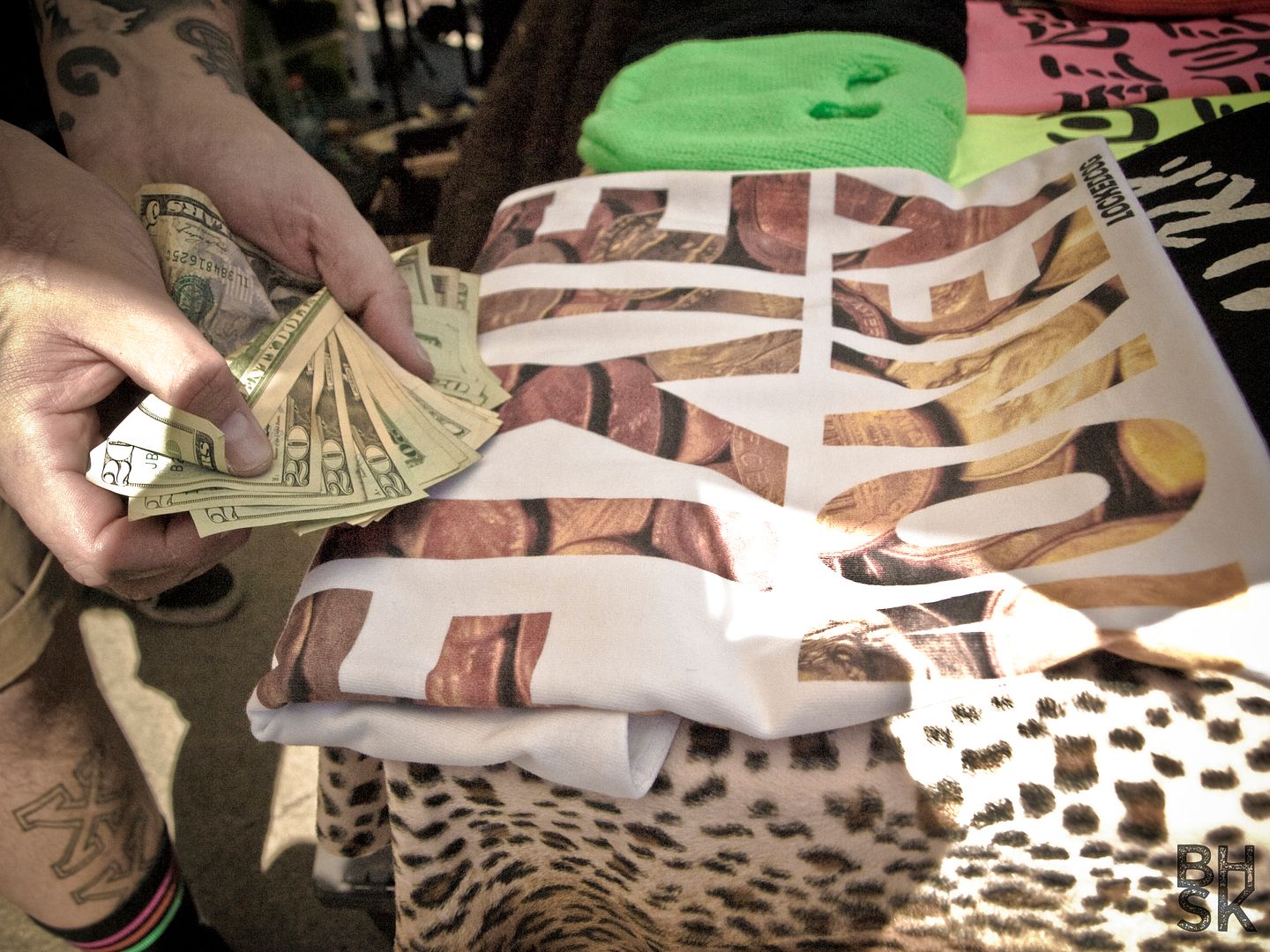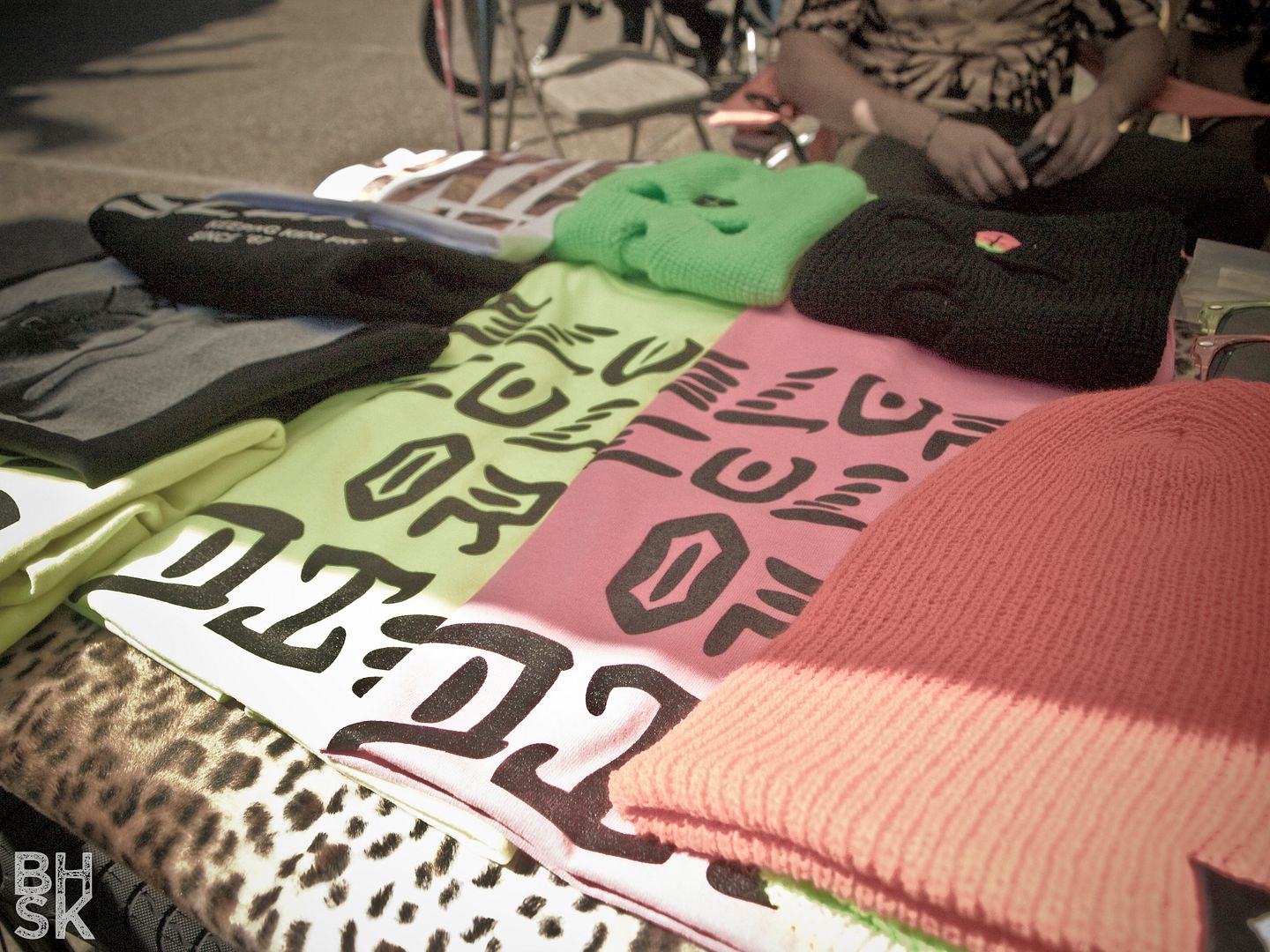 if you've been under a rock for a while then you probably havent noticed the
slurpcult
fam being slapped up on here like there's no tomorrow. the idea of making a living off of a beverage beloved by all and combining it with cult-ish icons is the damn american dream if it ever existed. at their booth (which was a stark contrast to the
destroy
fam's dark and doomy booth) was hella bright and also featured kris lockedcog's "FIXIE MONEY" tee. man, that shirt is soooooo on point.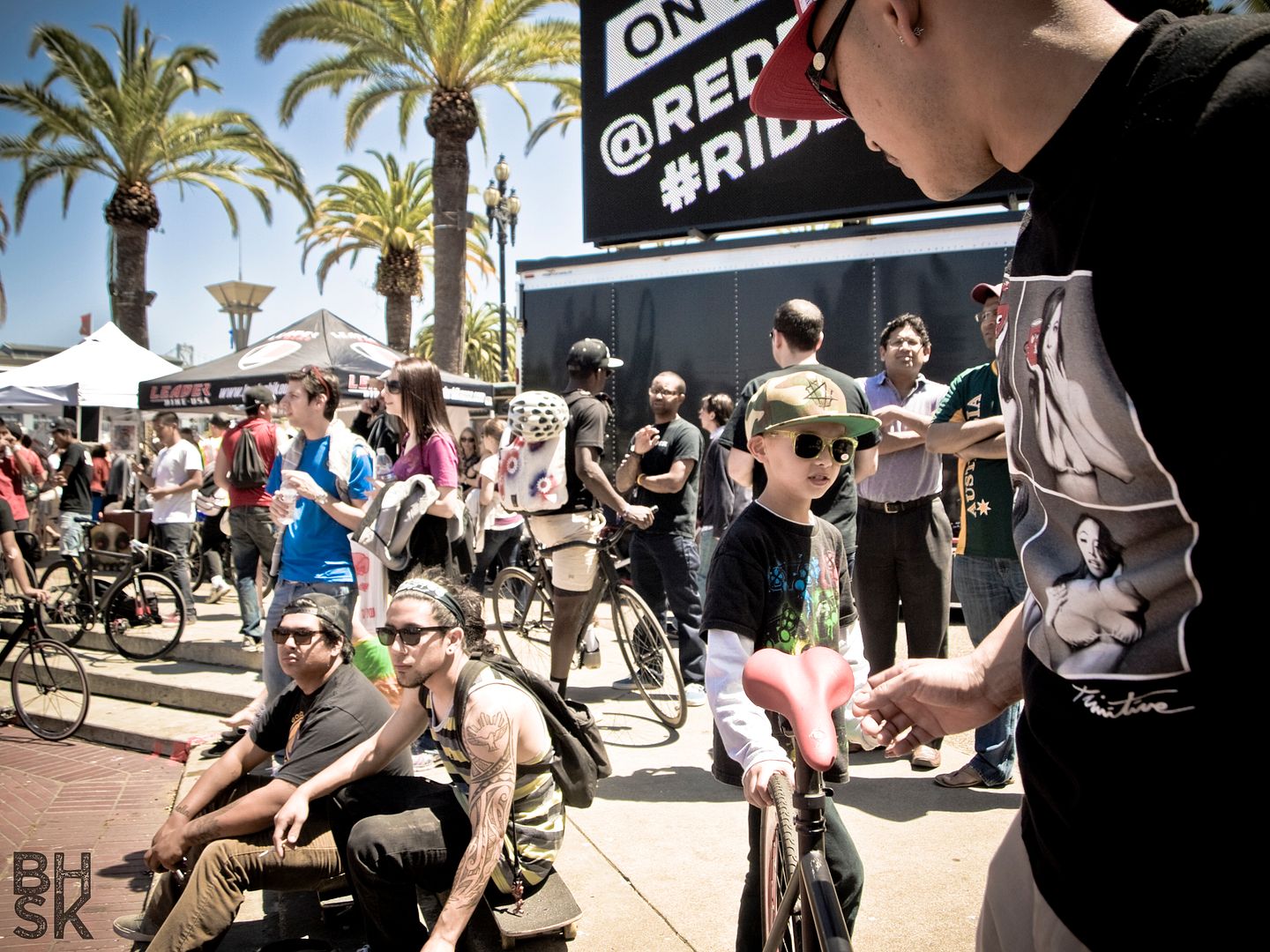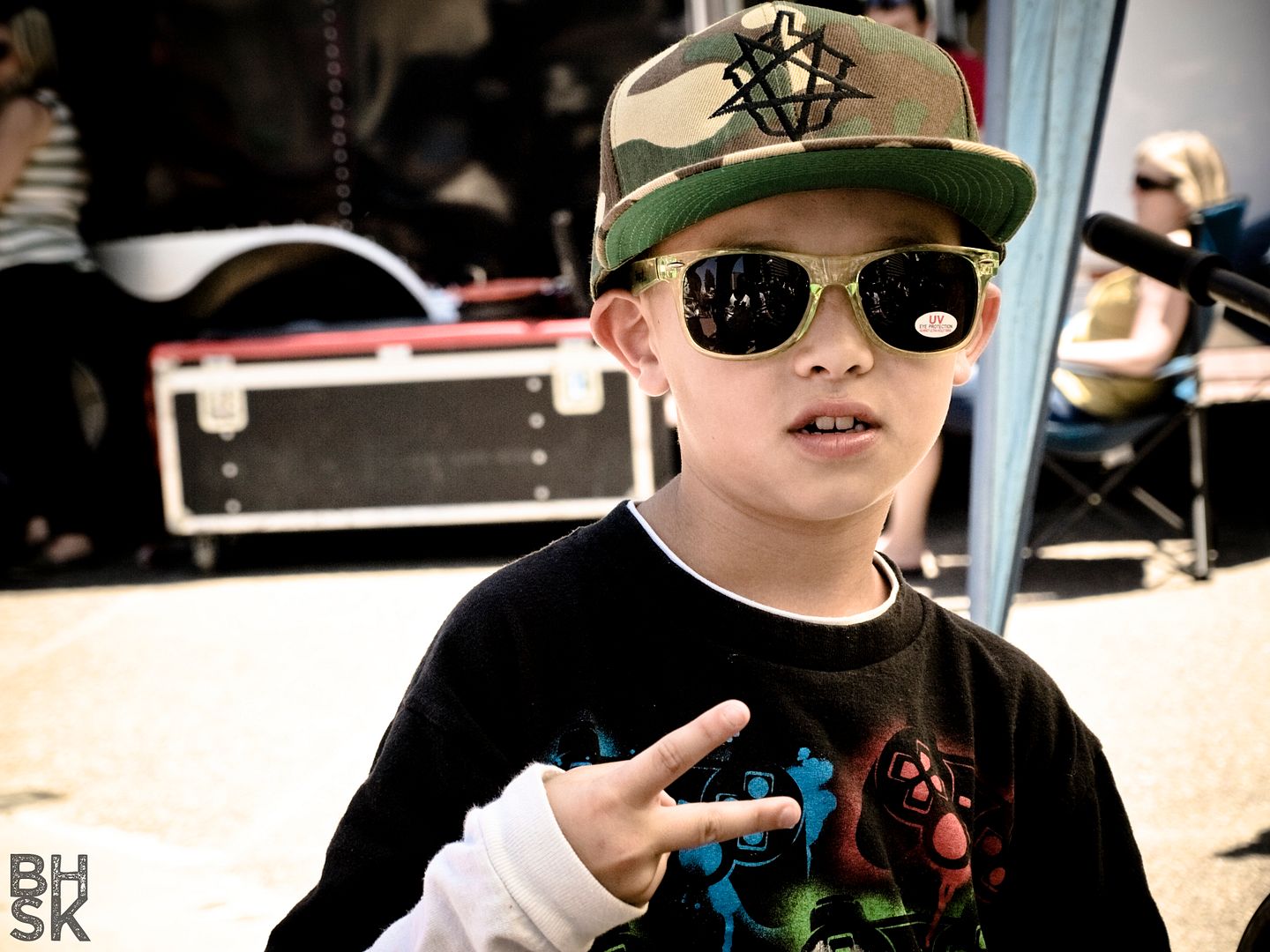 the award for world's best father and son goes to this guy and this little dude. the pentagram is the best part. hope he doesn't wear that to school...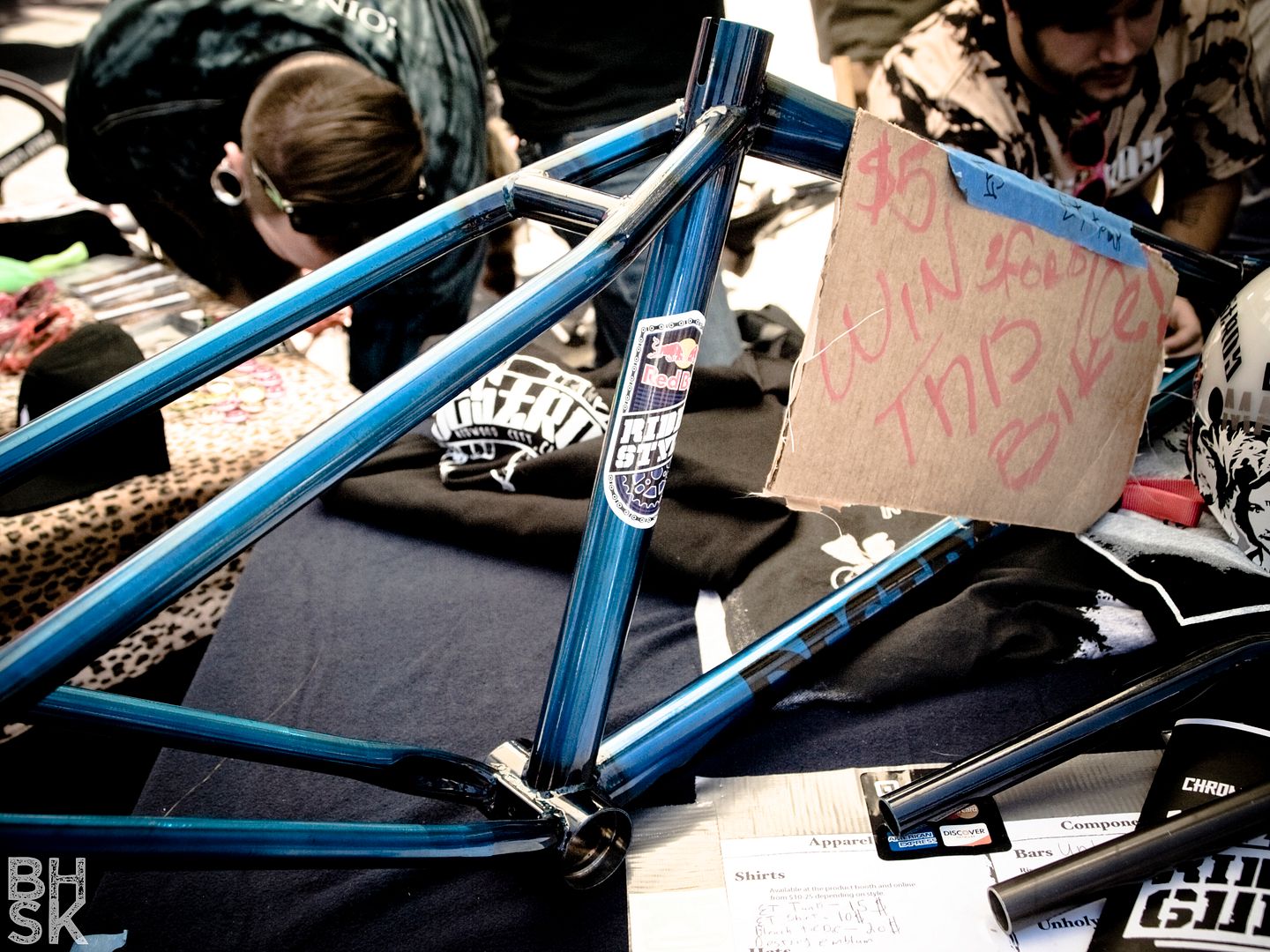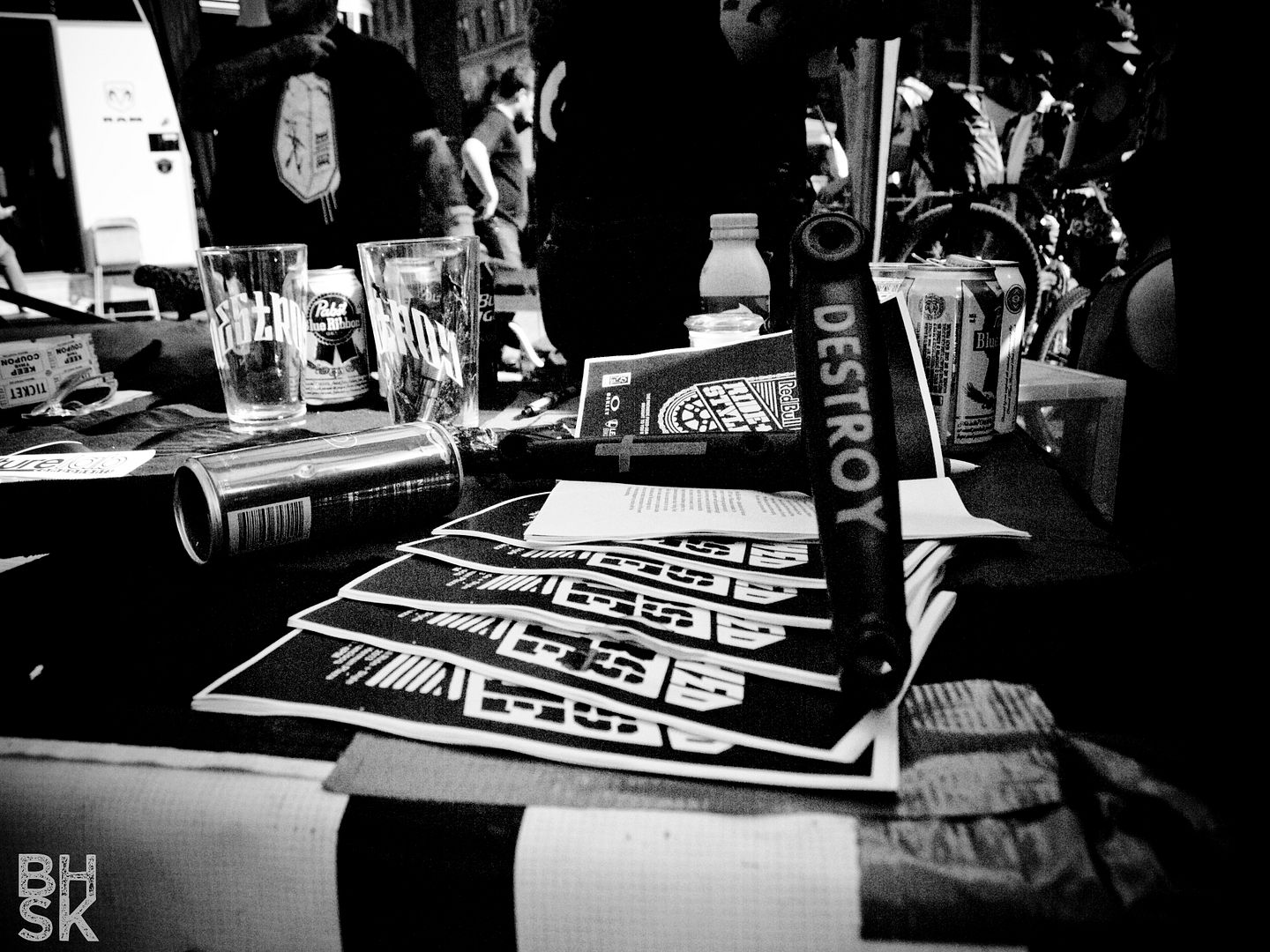 i left my bike at the
destroy
booth. it was really funny because i didn't have a lock and they basically took the homie's bikes and kinda made a makeshift tradeshow display with all of our
destroy
setups. we raffled off a unicorn killer too.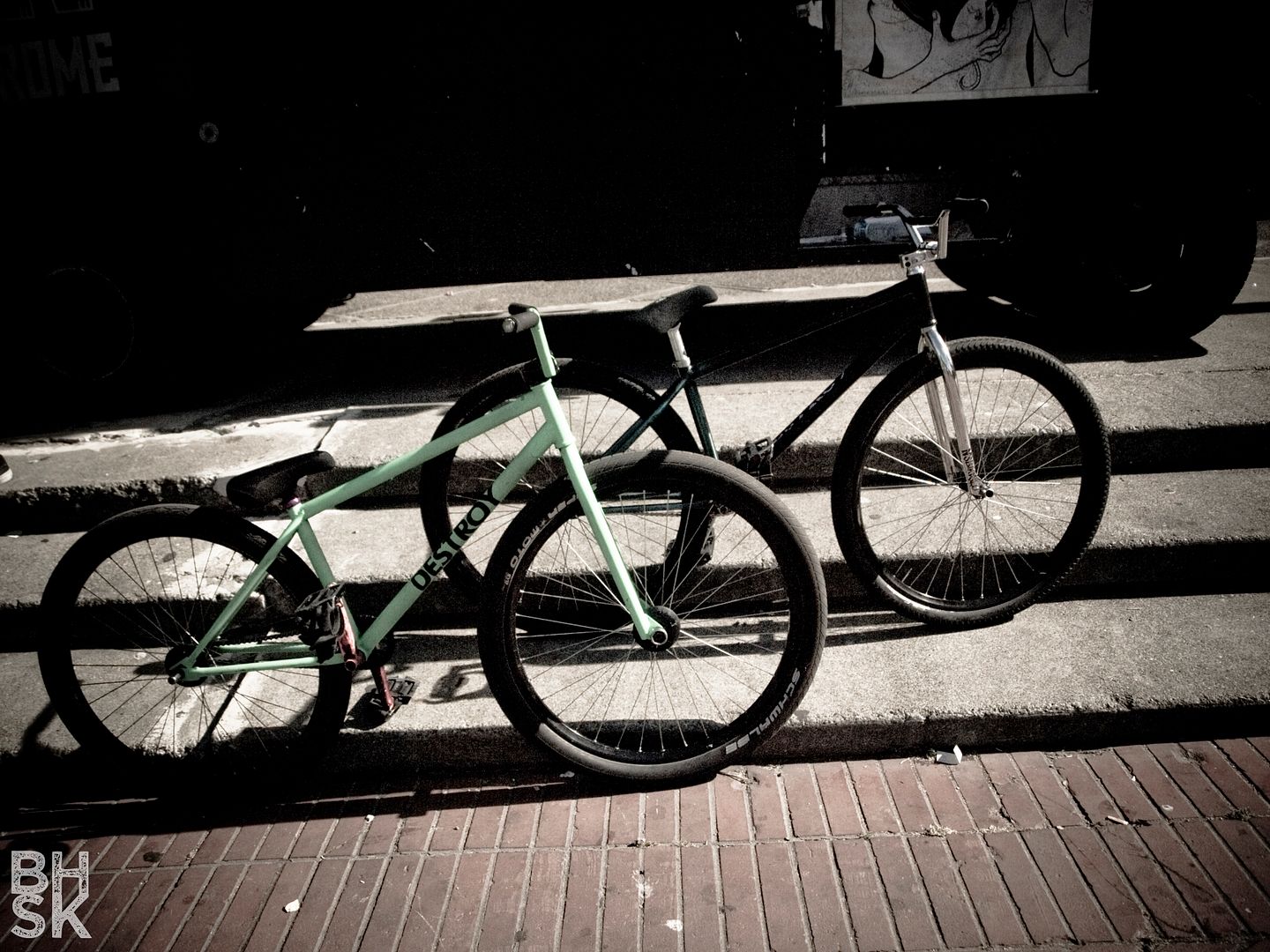 one of the things that made my fuckin day was seeing these two particular bikes. up top we have corey san agustin's setup and down low we have daniel torres' setup. you know my whole thing about 29ers. these things are so dialed and make my destroy 29er look like a relic. shout out to
machete
bikes for making them twinsies on the bar front.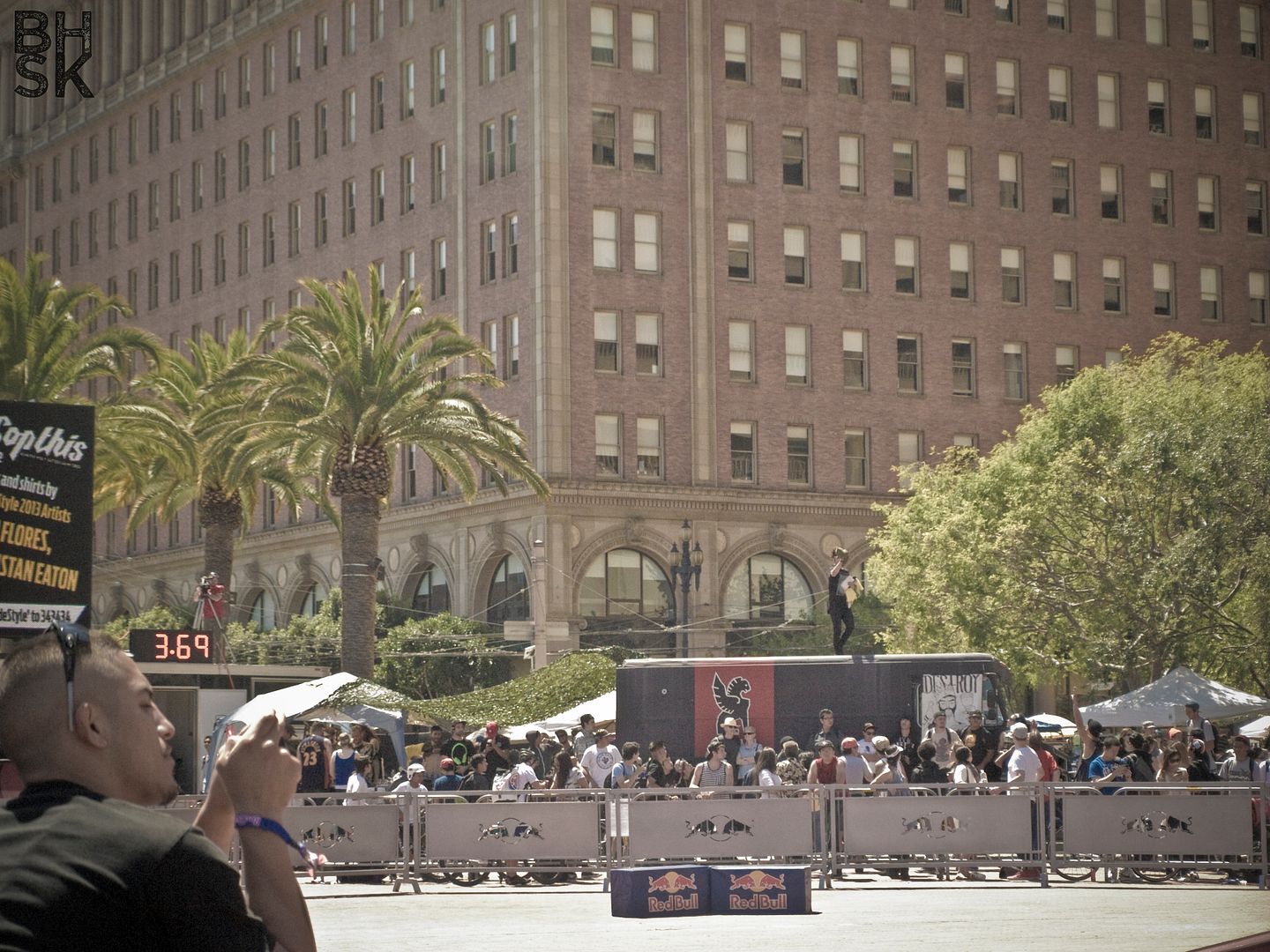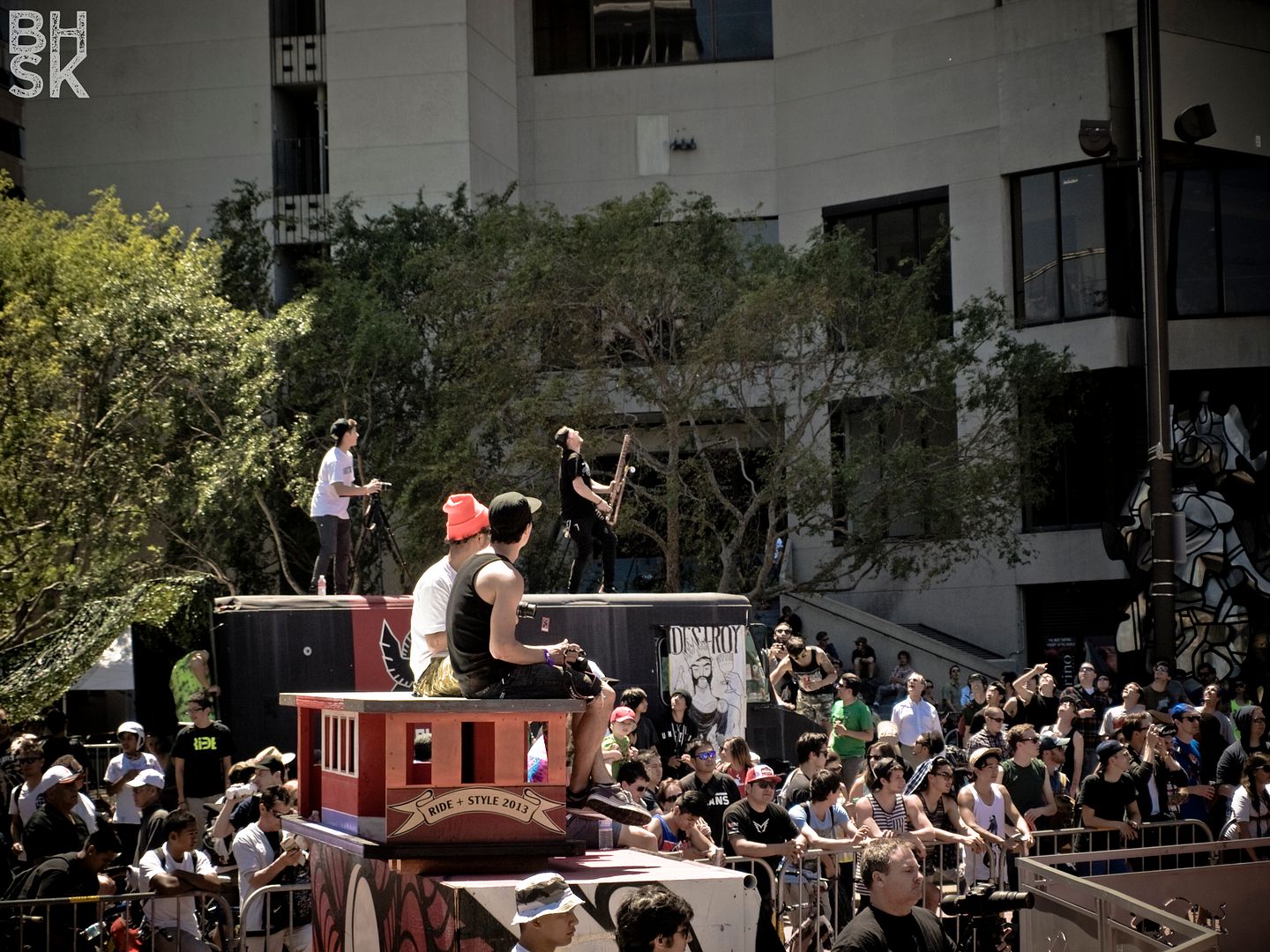 oh, and we were tossing shit off the chrome truck. we also had a cannon. does your frame company have a cannon? yeah, no.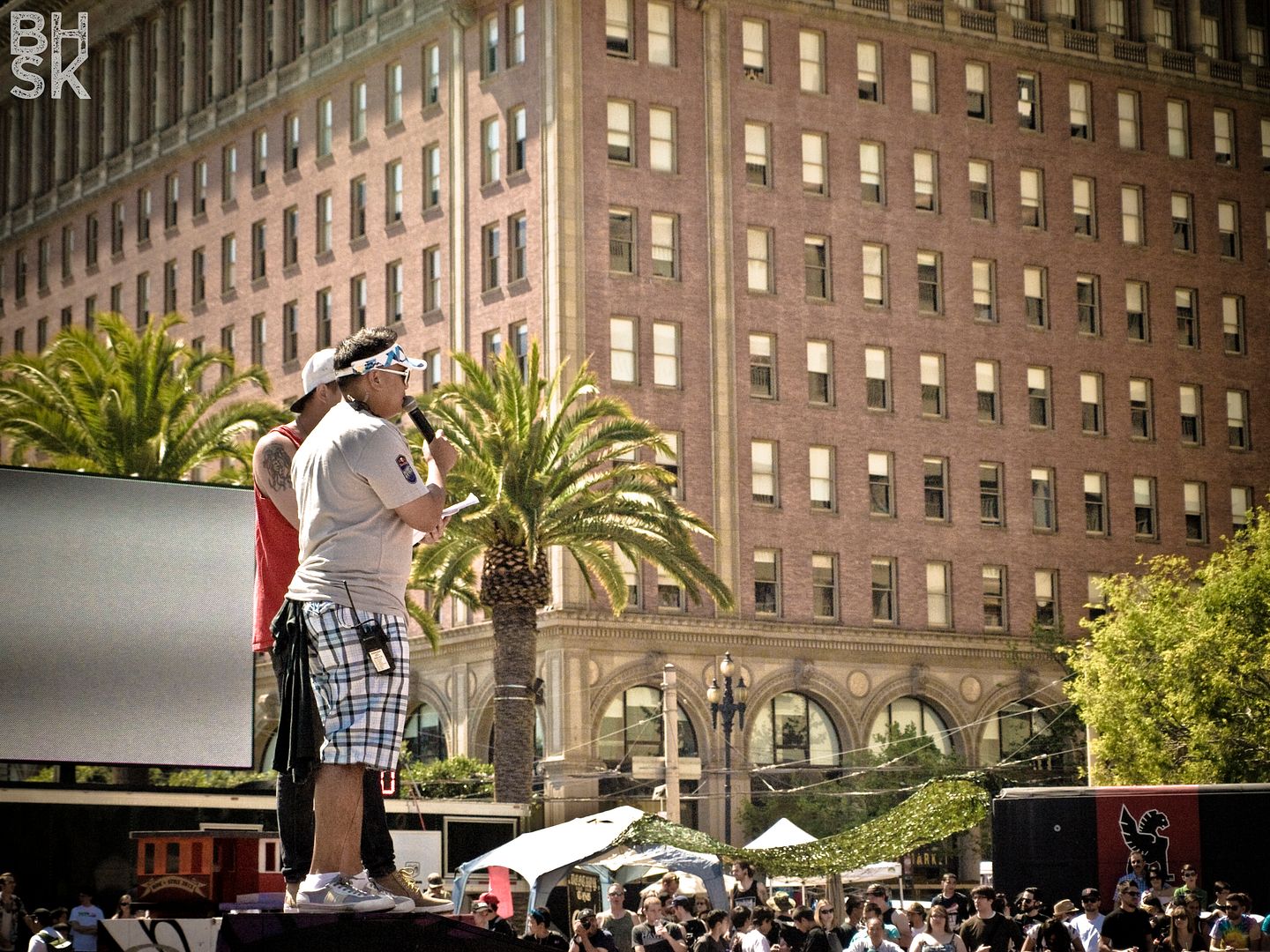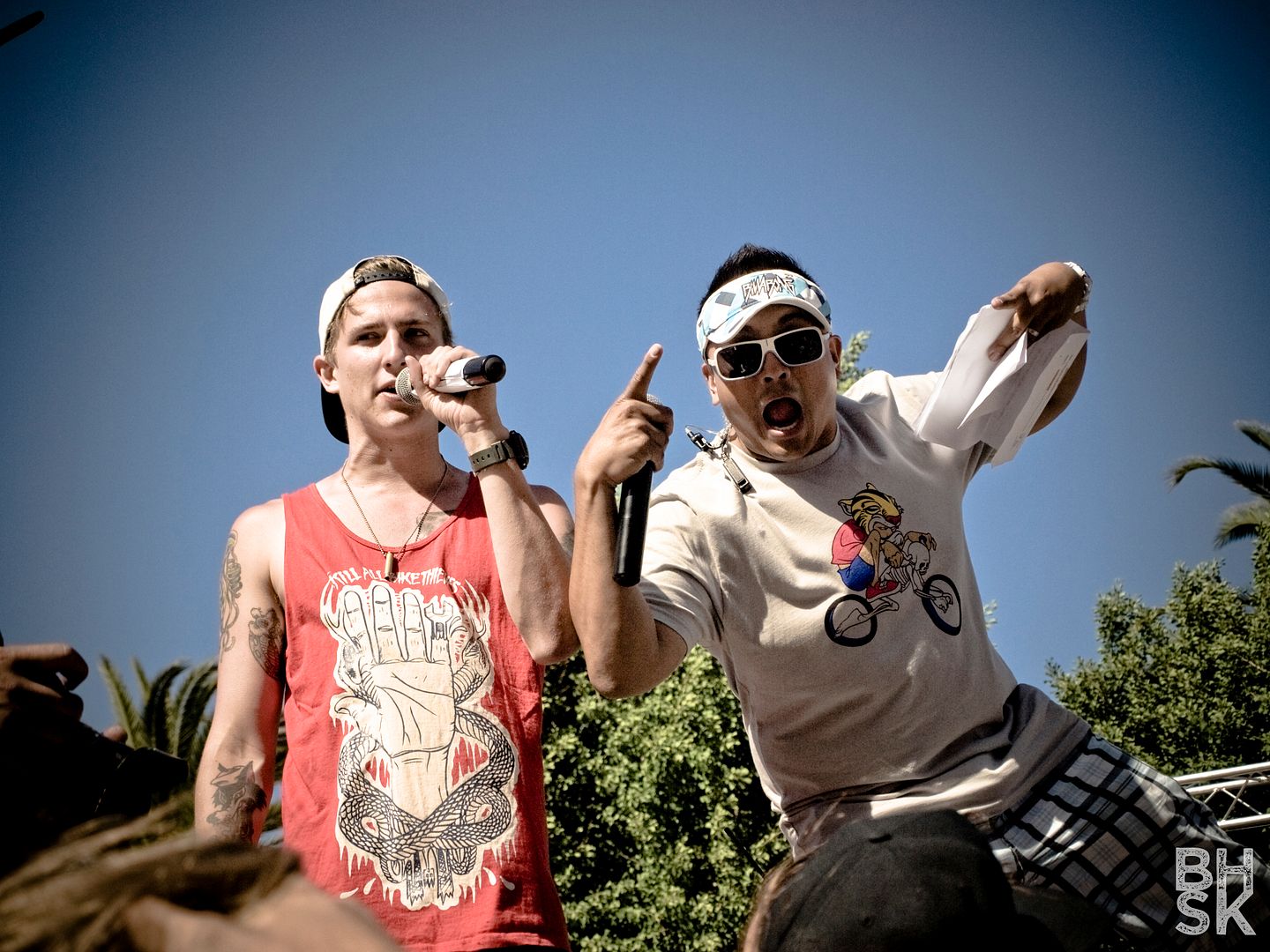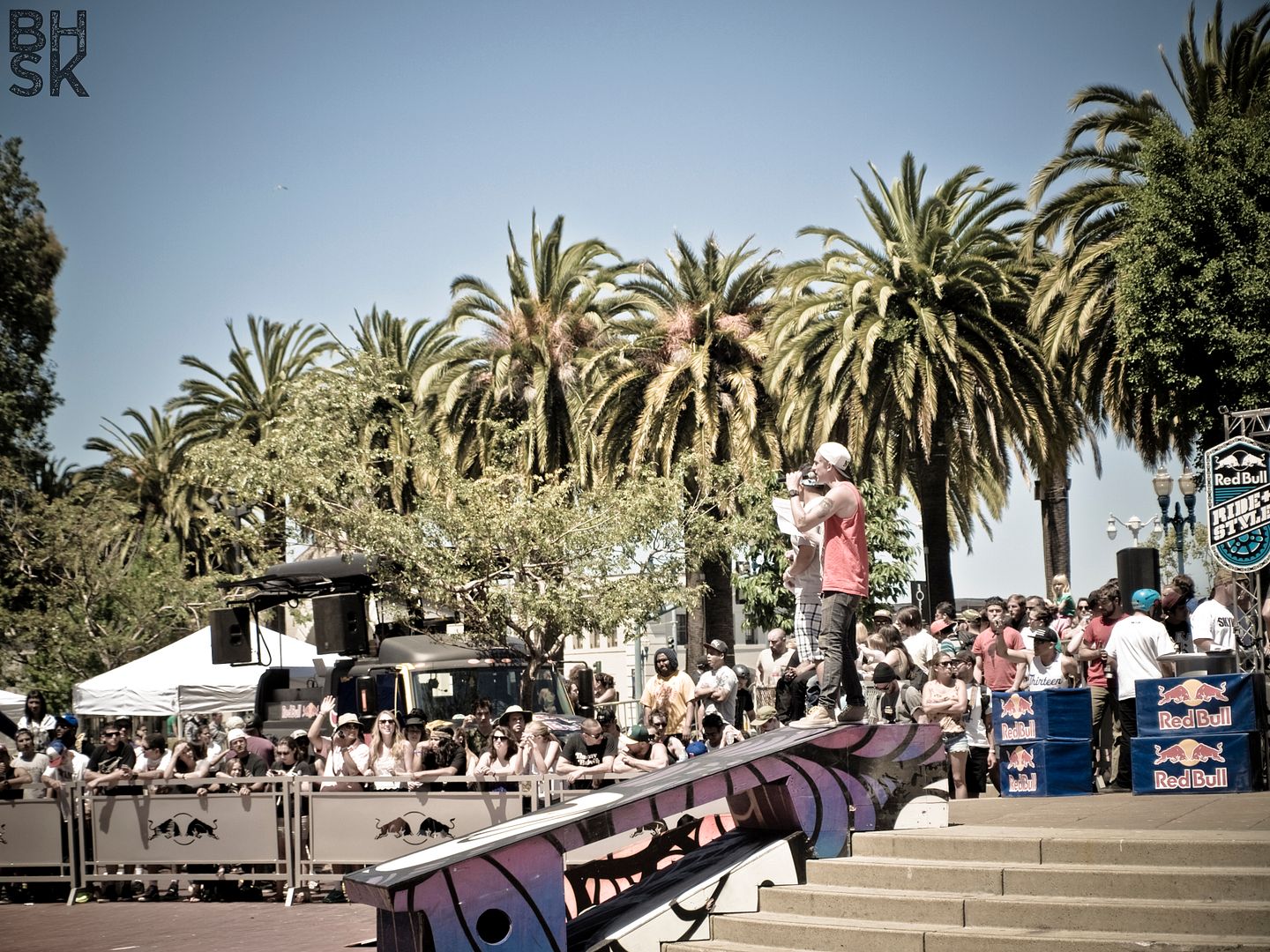 though my homie keo didn't make it out to be the announcer, legendary local freestyle franco finn (announcer for oracle arena/GSW warriors) and mike schmitt held it down on the mic. these two actually really surprised me and added to the vibe. it was a bummer that mike wasnt on a bike but i applaud him for getting down and announcing the play by play.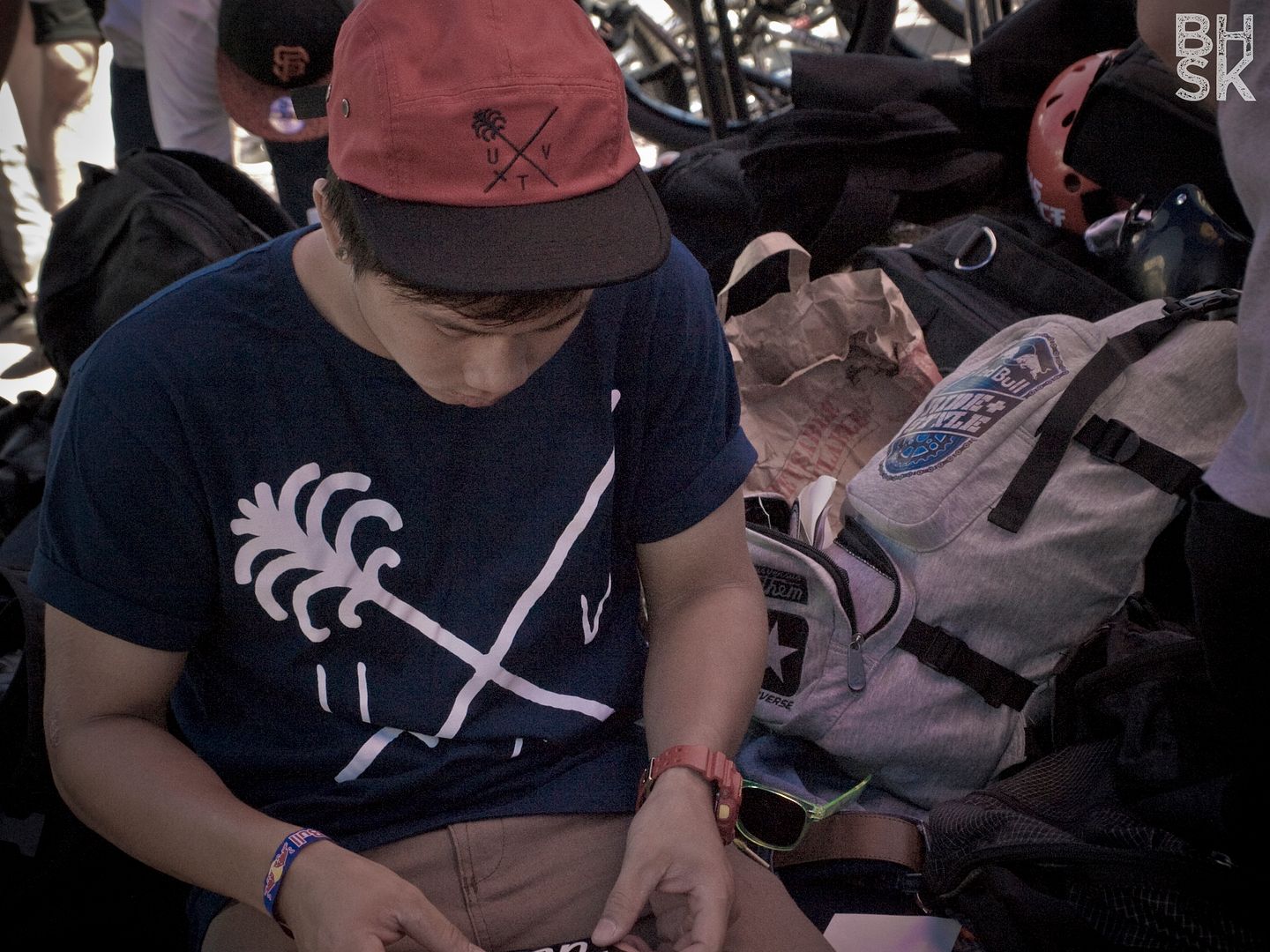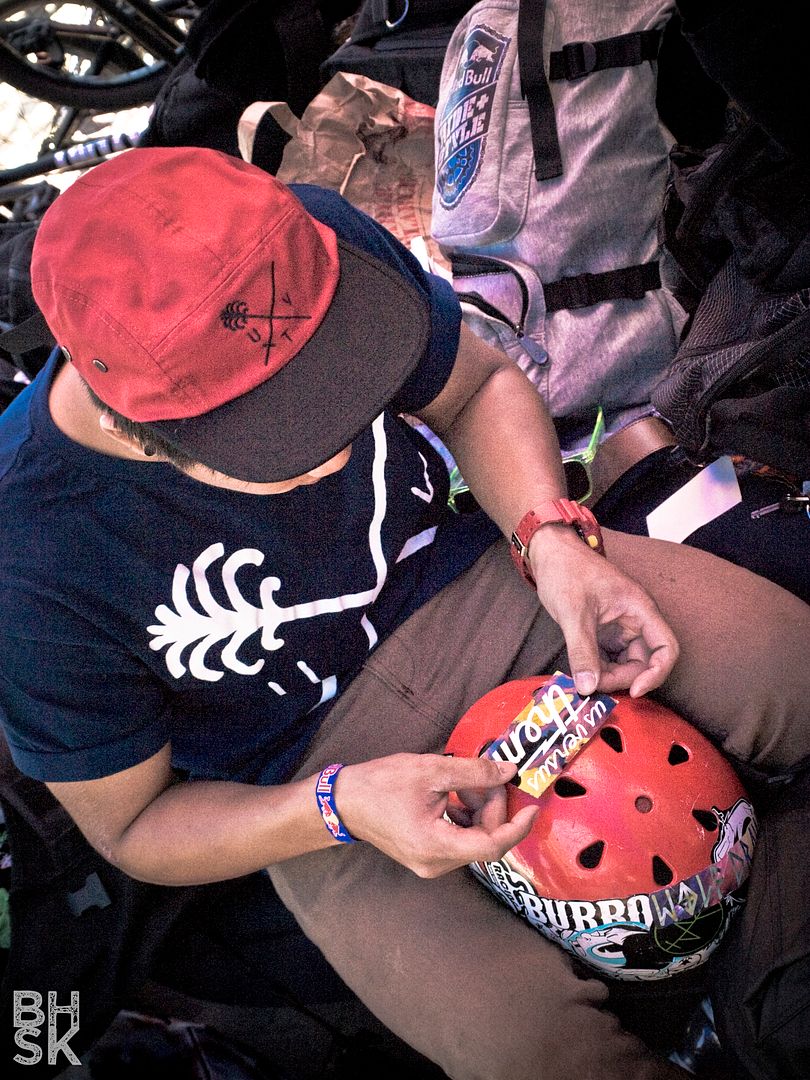 this is dew. he came from thailand with jaoa. this should be an
us vs them
ad or something. we'll have more of him later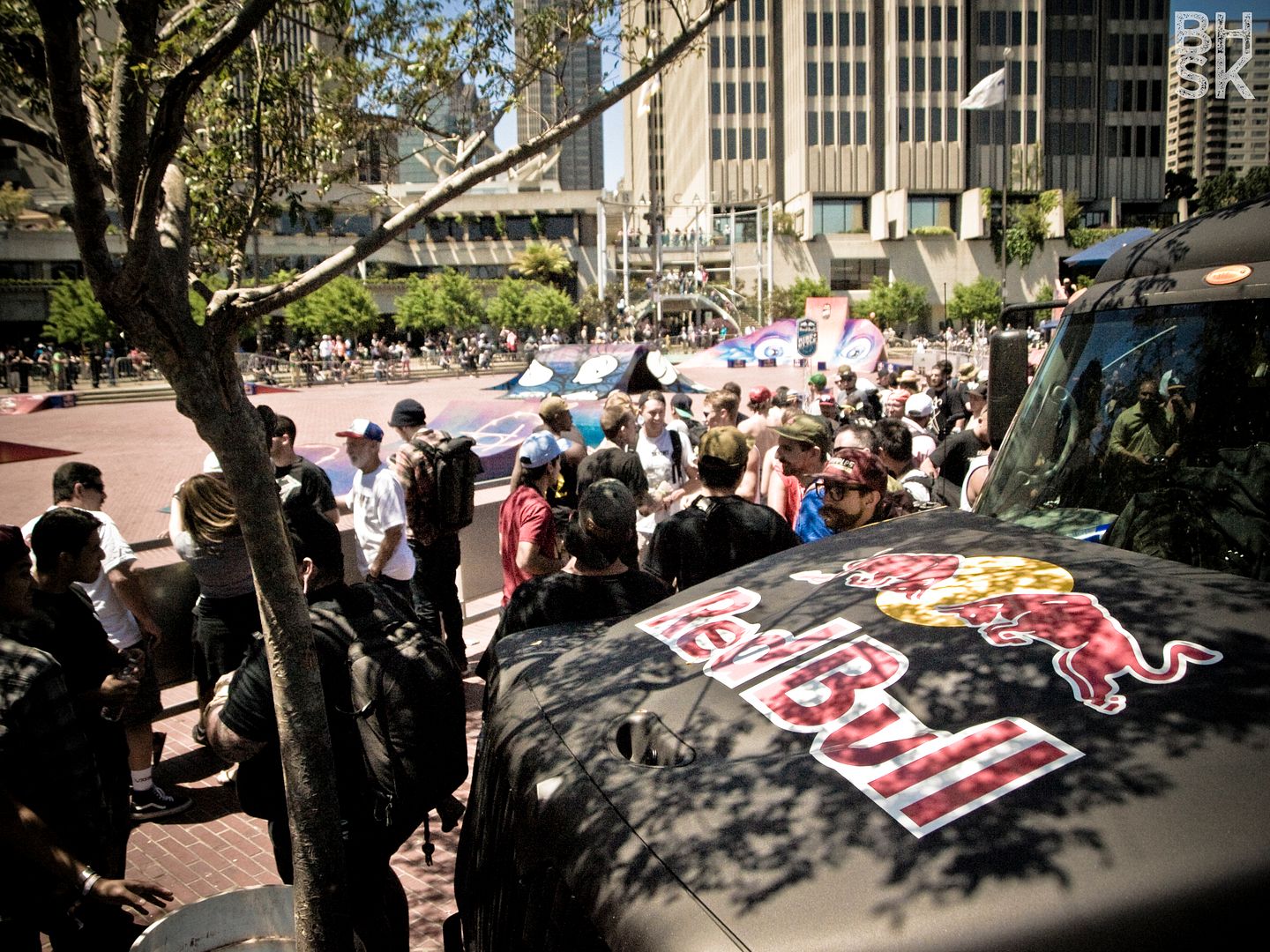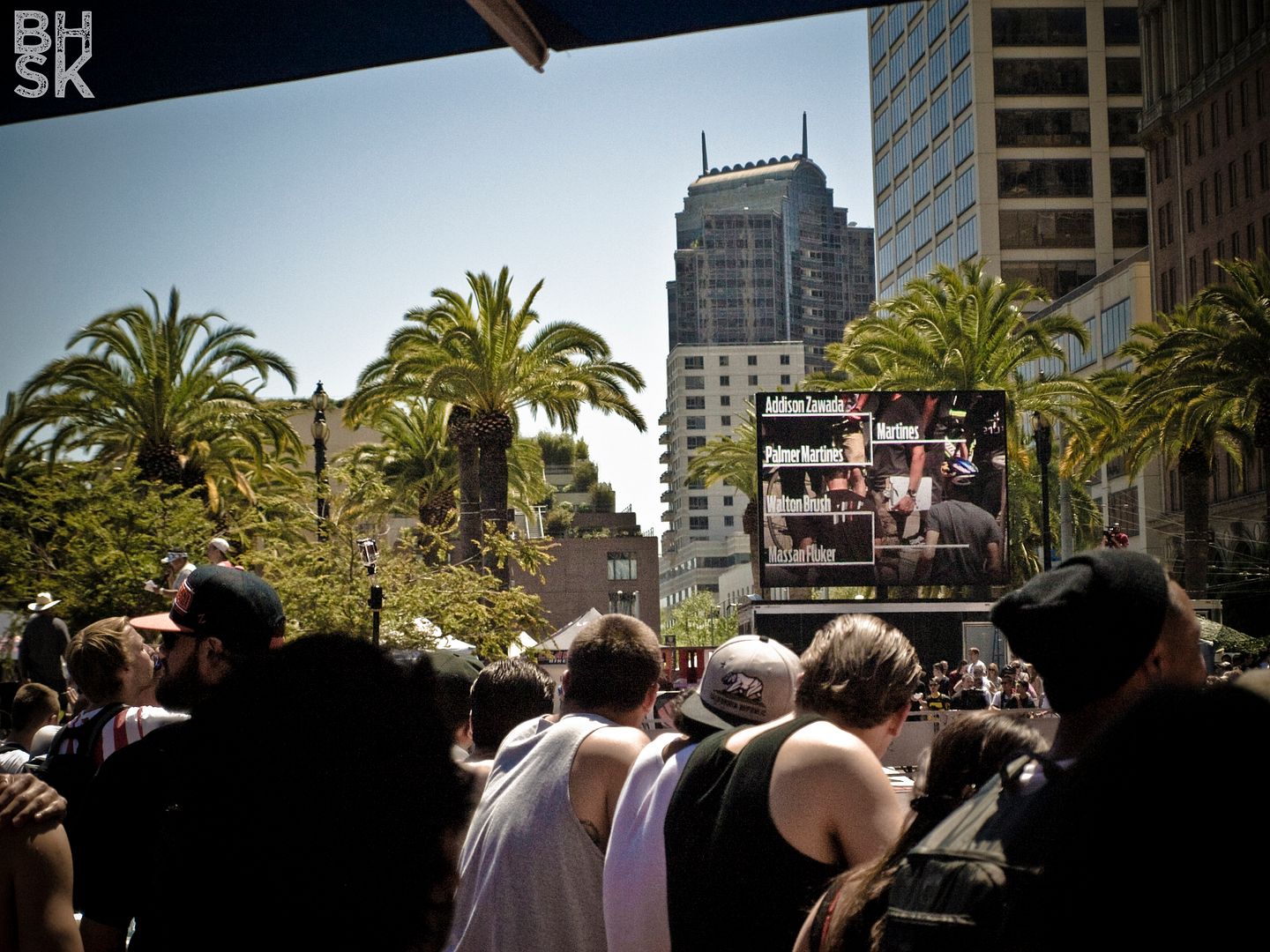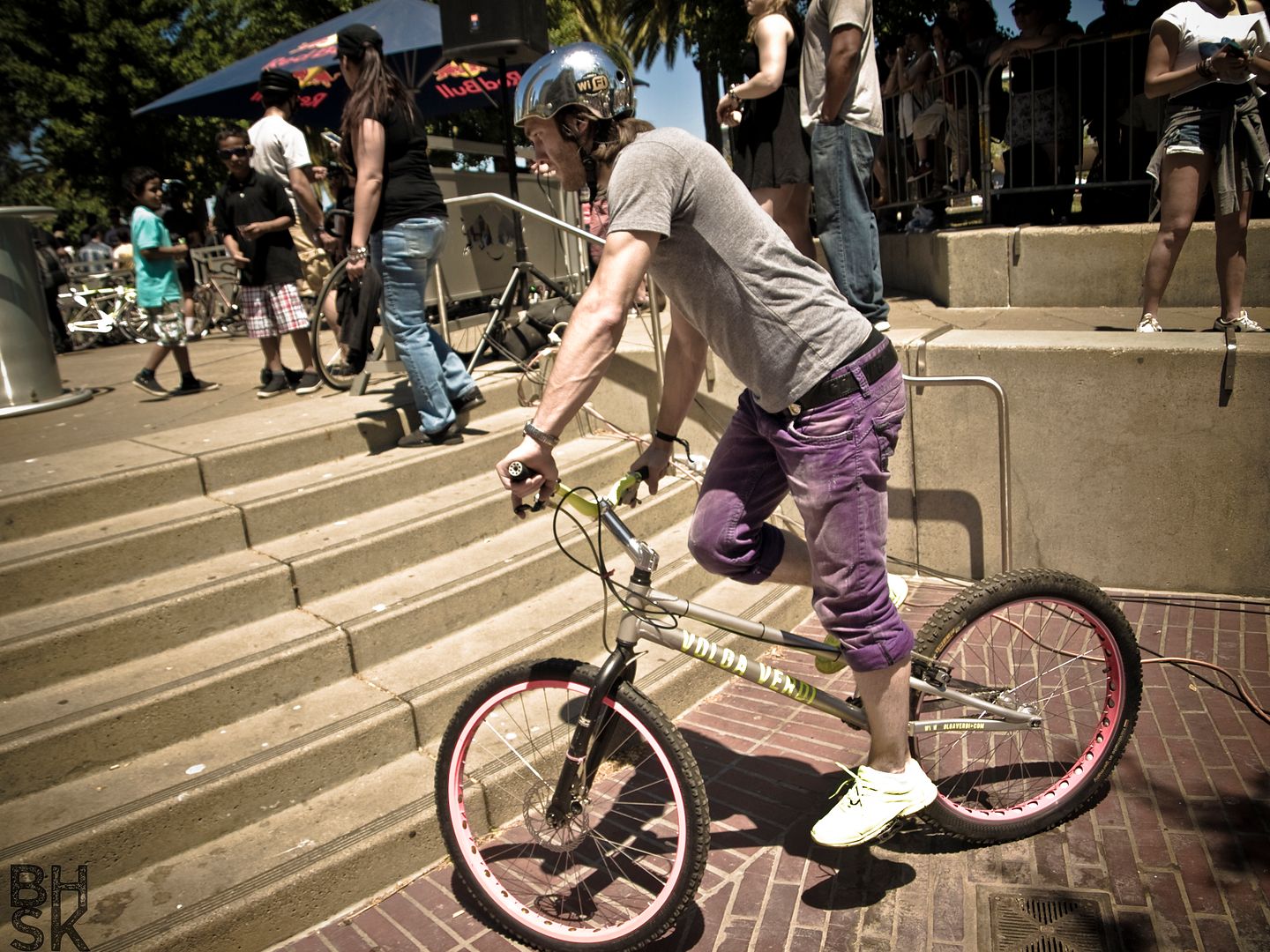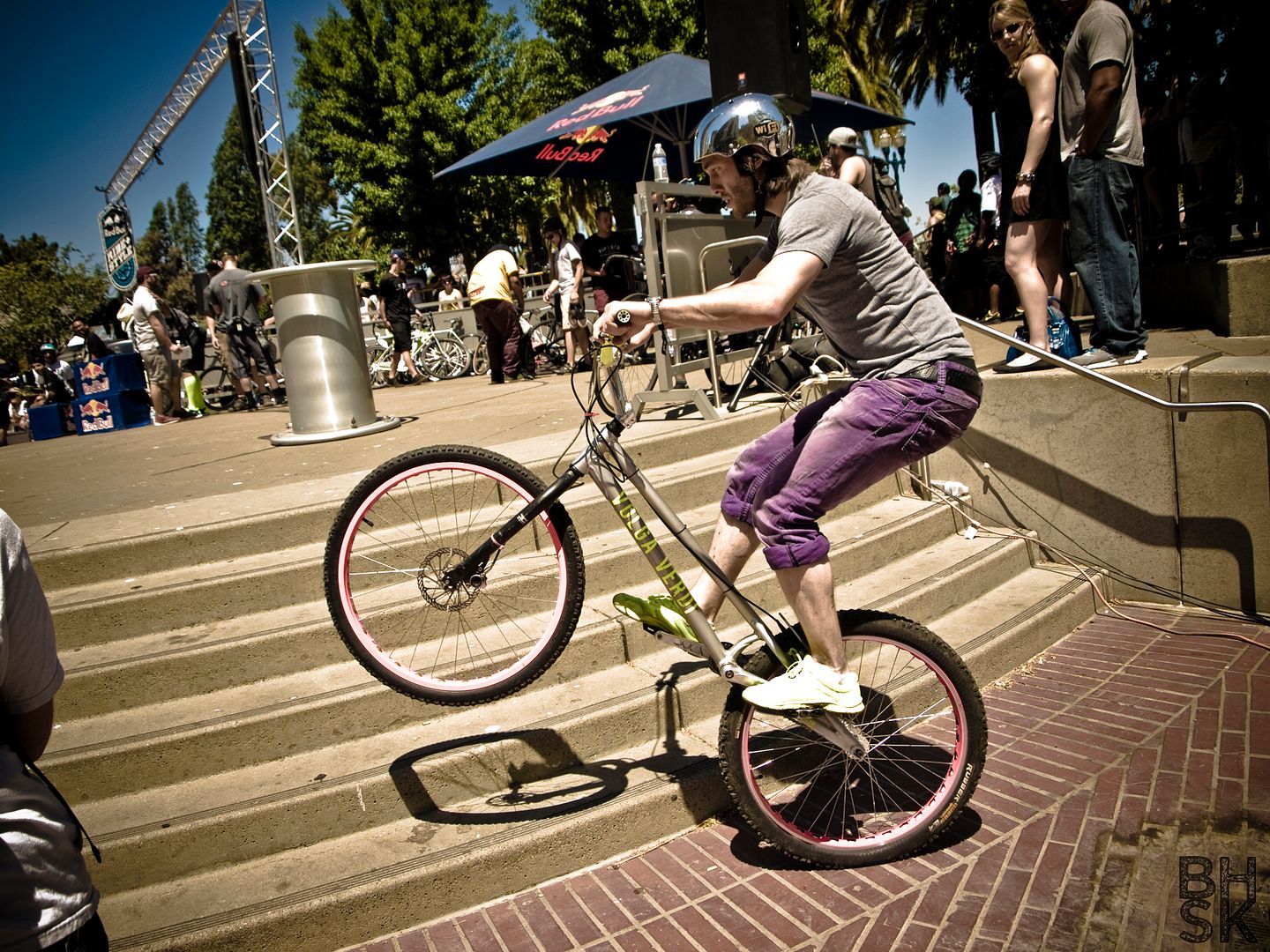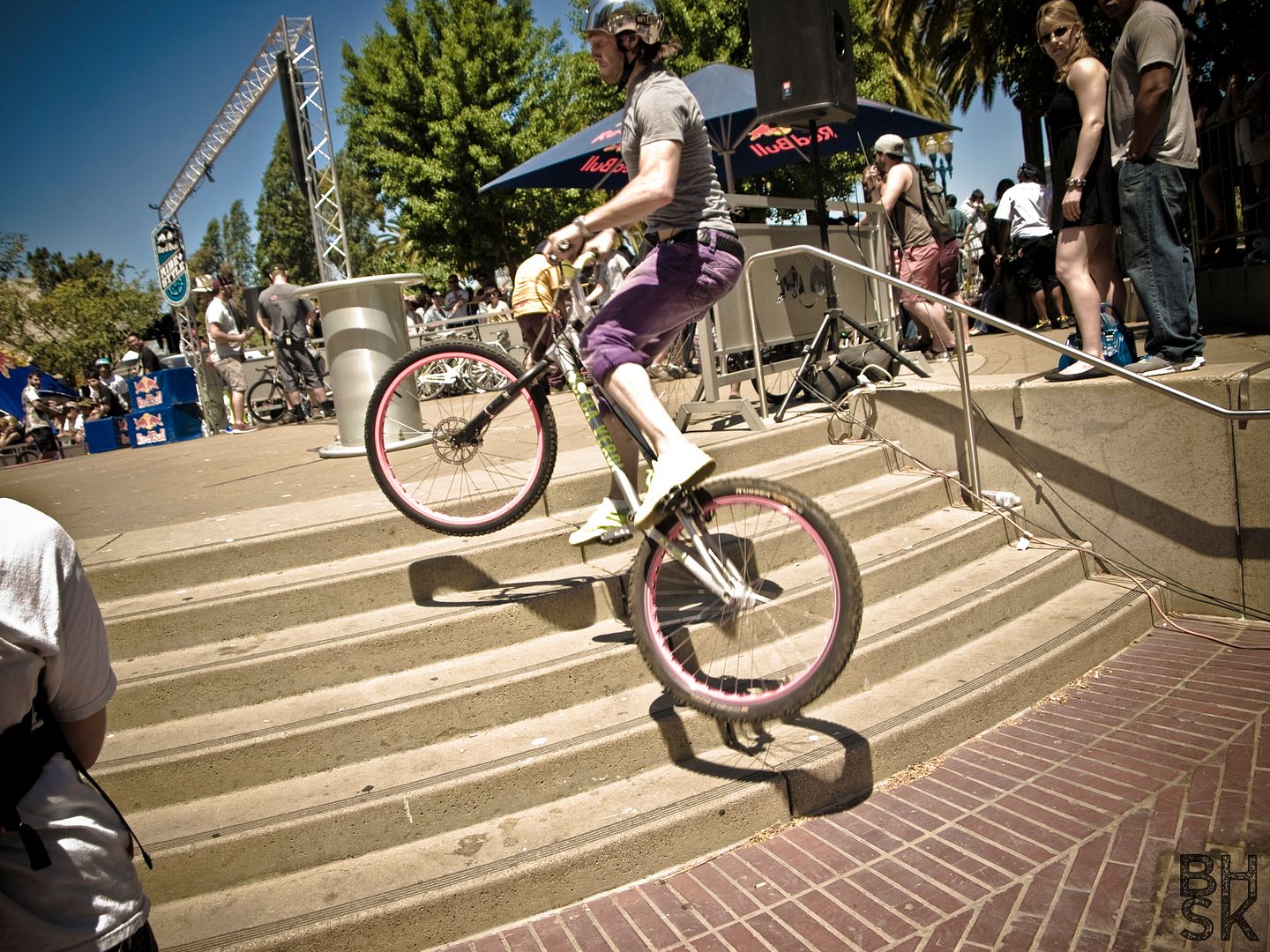 i dont know what was up with this dude or why he was there. trials bikes are strange, but whatever. i took photos of the guy.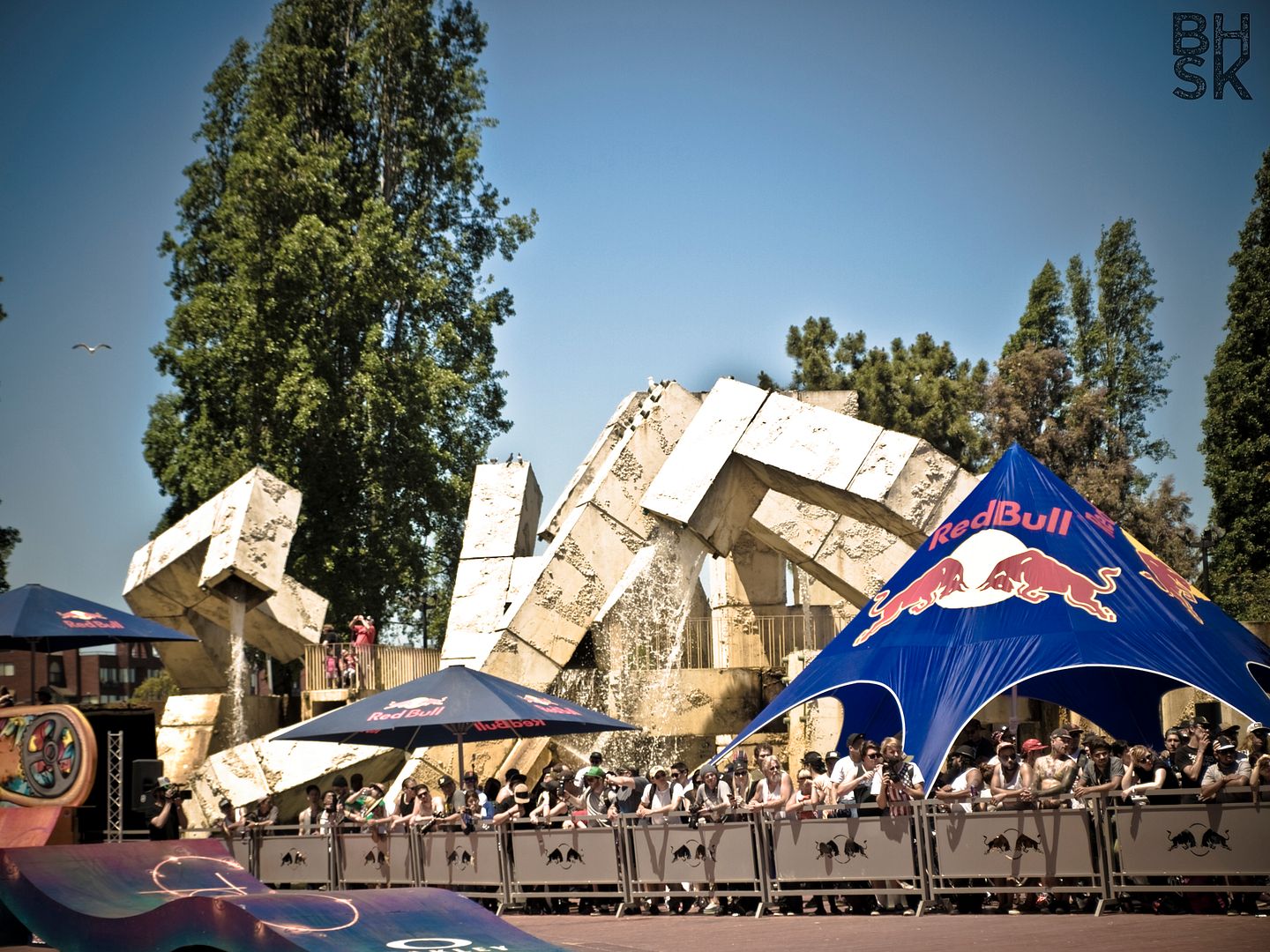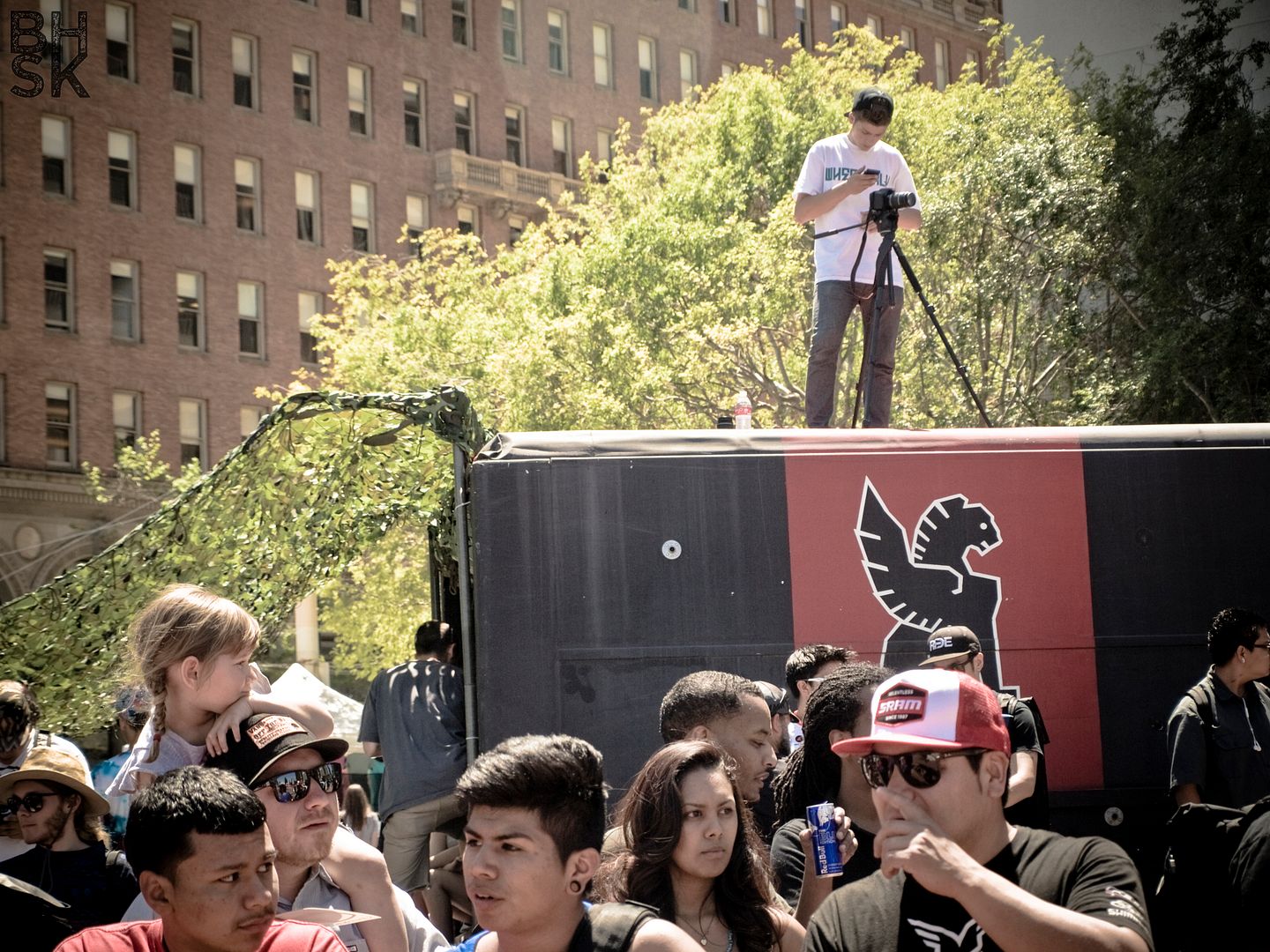 omar sebai holding it down for
wheeltalk
. you saw some of the footy that came from that camera already.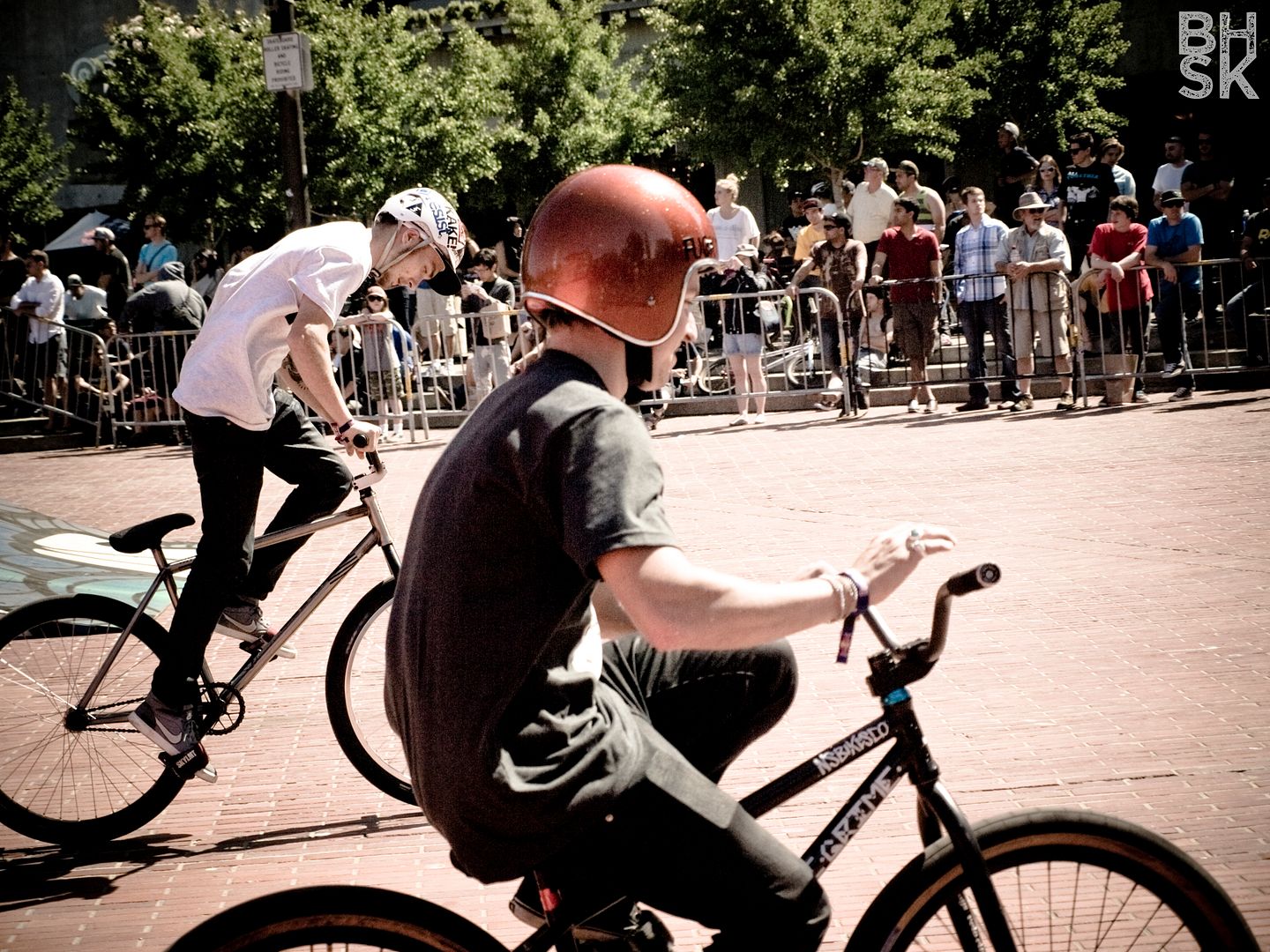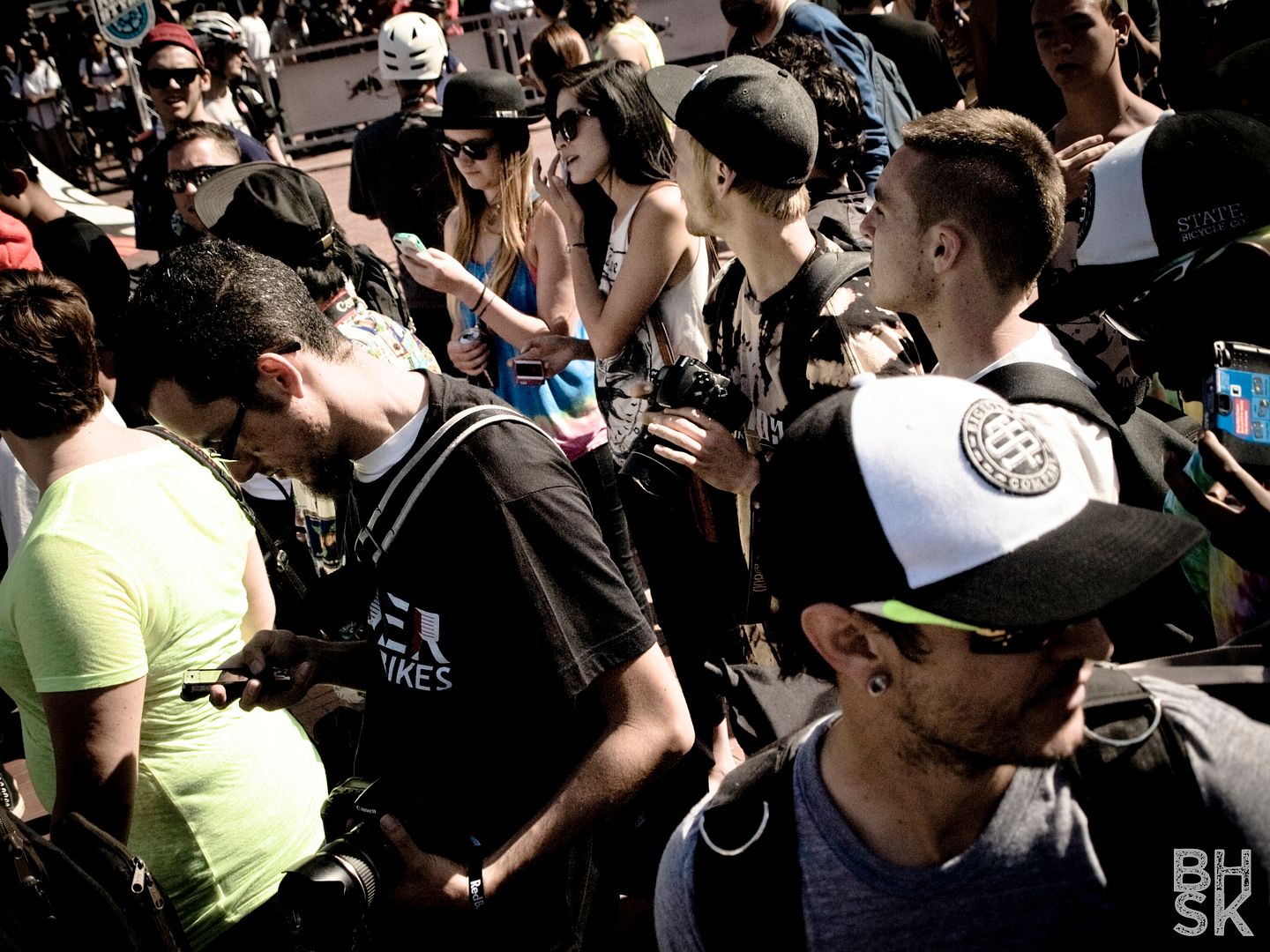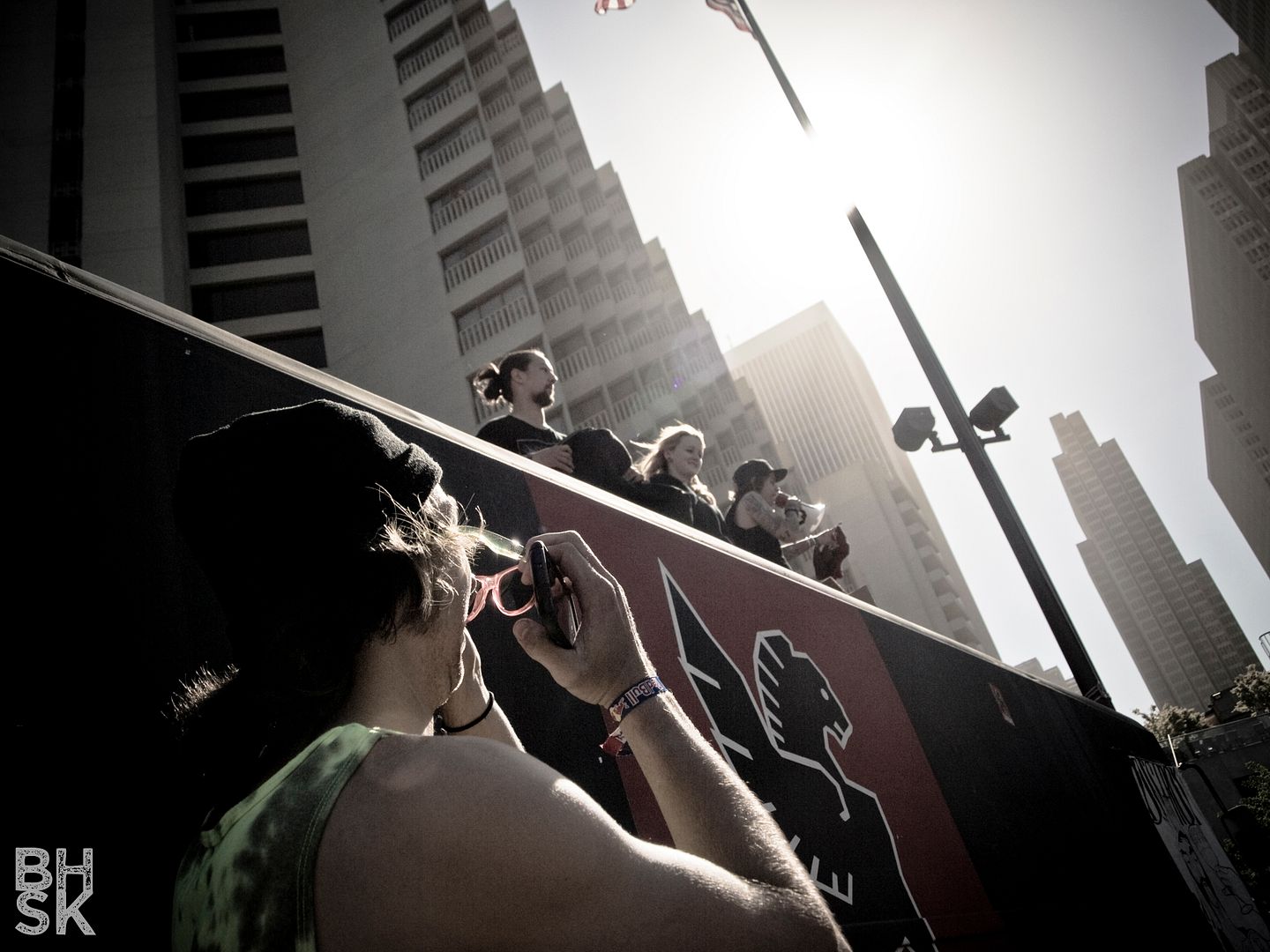 alright, so enough of this. let's get to some action stuff....
jmik