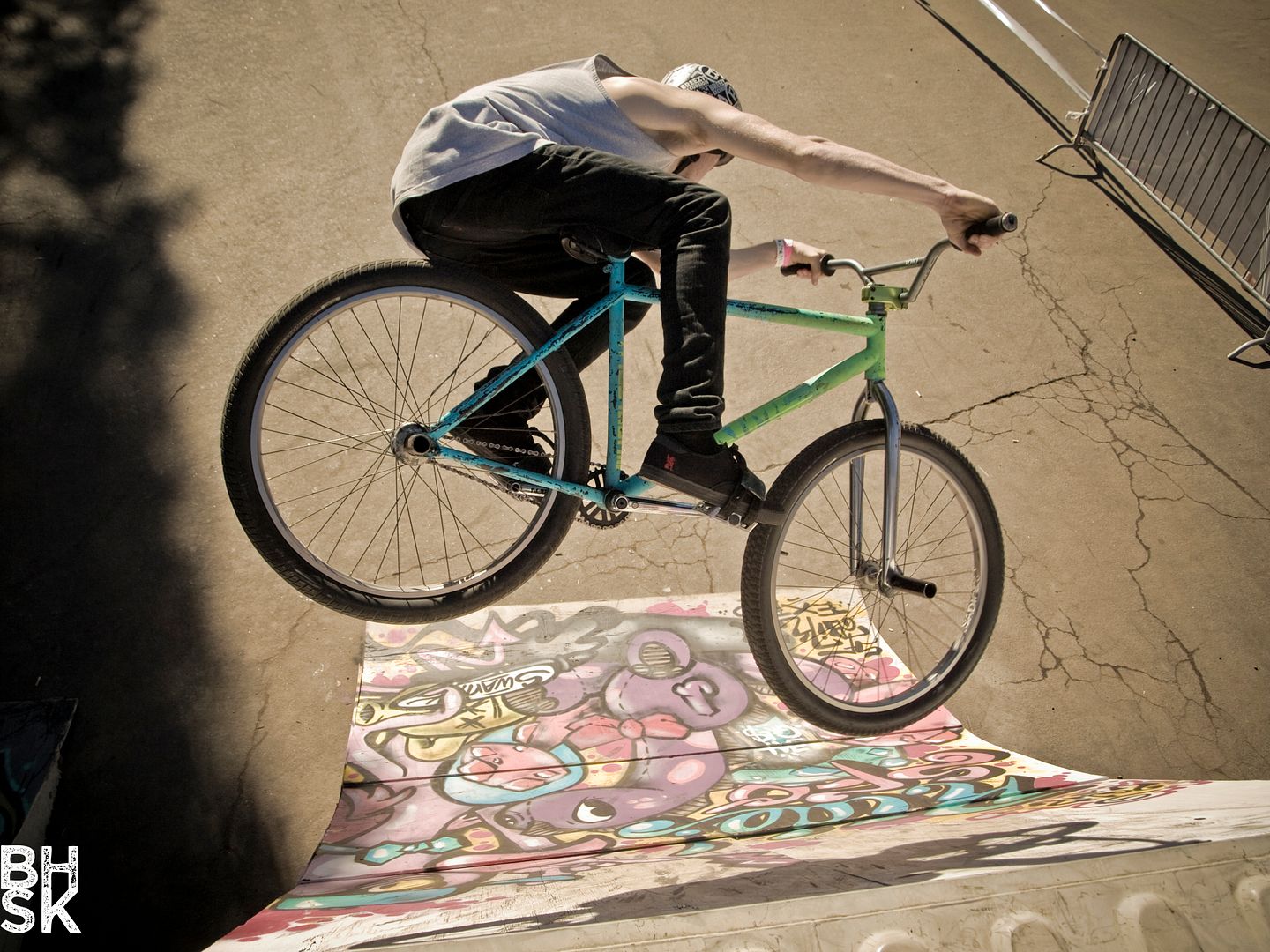 (if this photo doesn't make you want to go out and throw your bike around doing tucks, i dont know what will)
day two rolled around and even though there were only a few people around to watch, there was still a good vibe going around. so that meant the tricks were still going to be thrown down and hard as ever. there were some hiccups in the beginning on who was judging and who was announcing- i ended up on the microphone a couple of times having to face my strange fear of being on a microphone. anyway, get all the photos after the jump!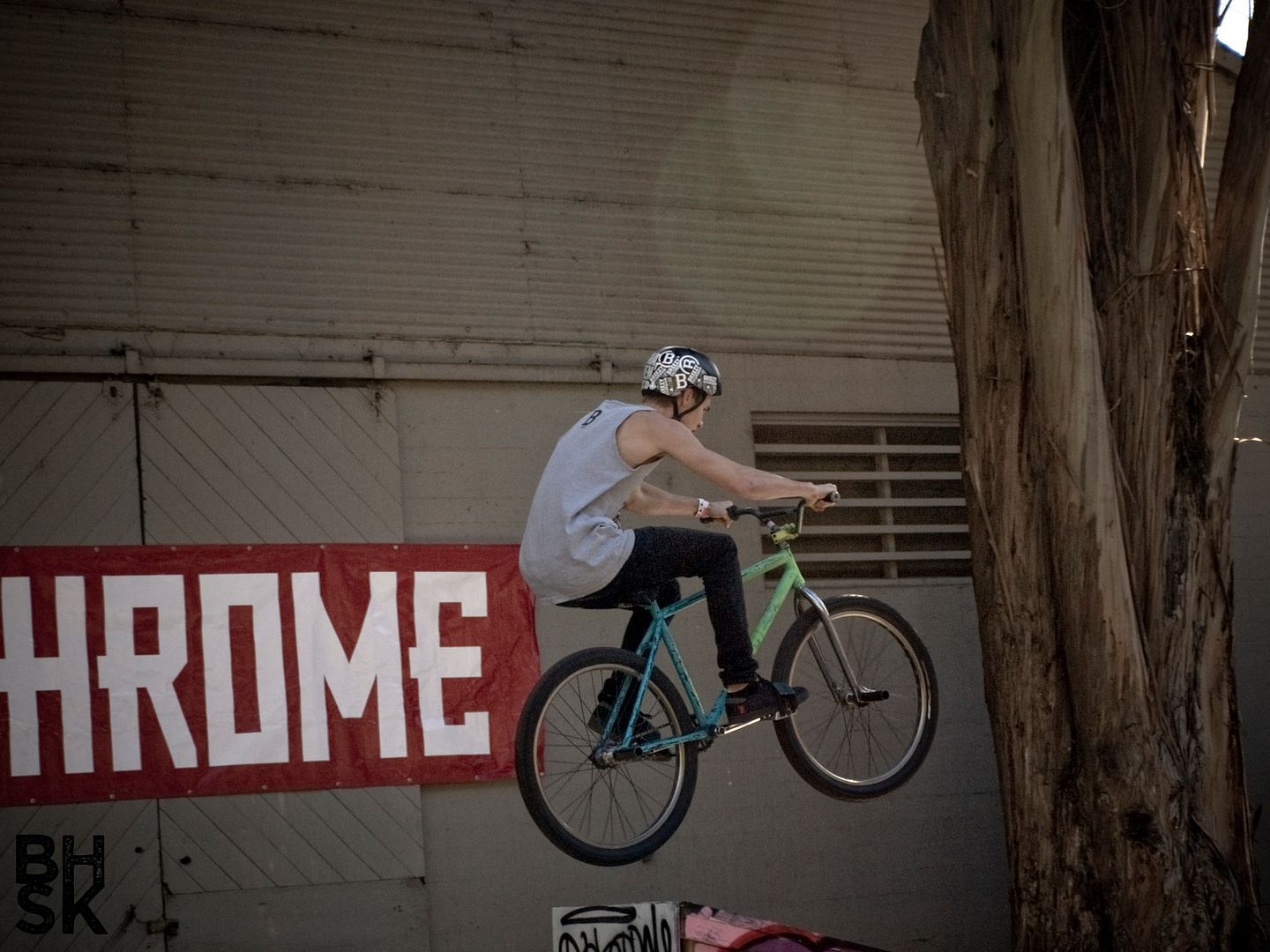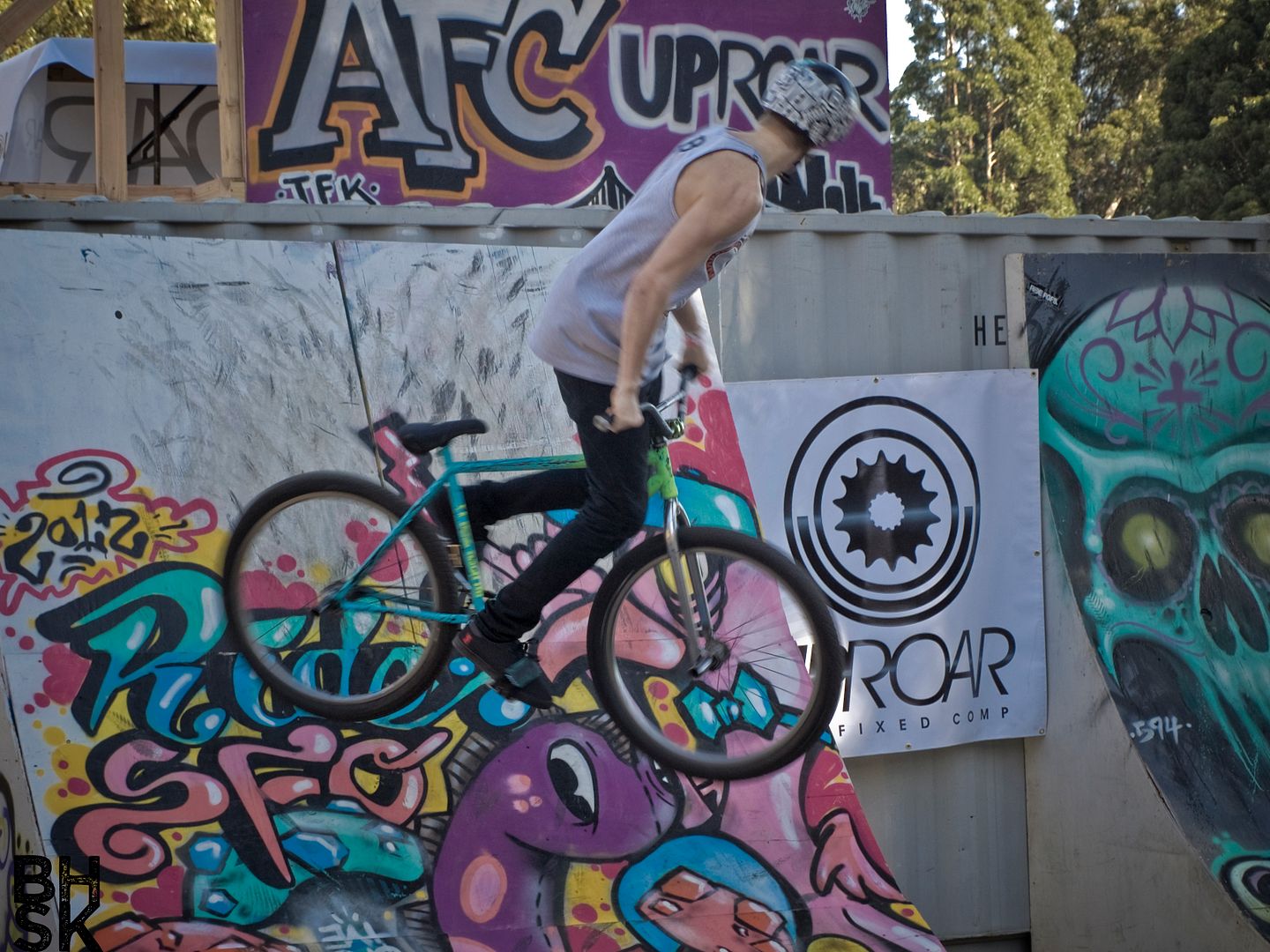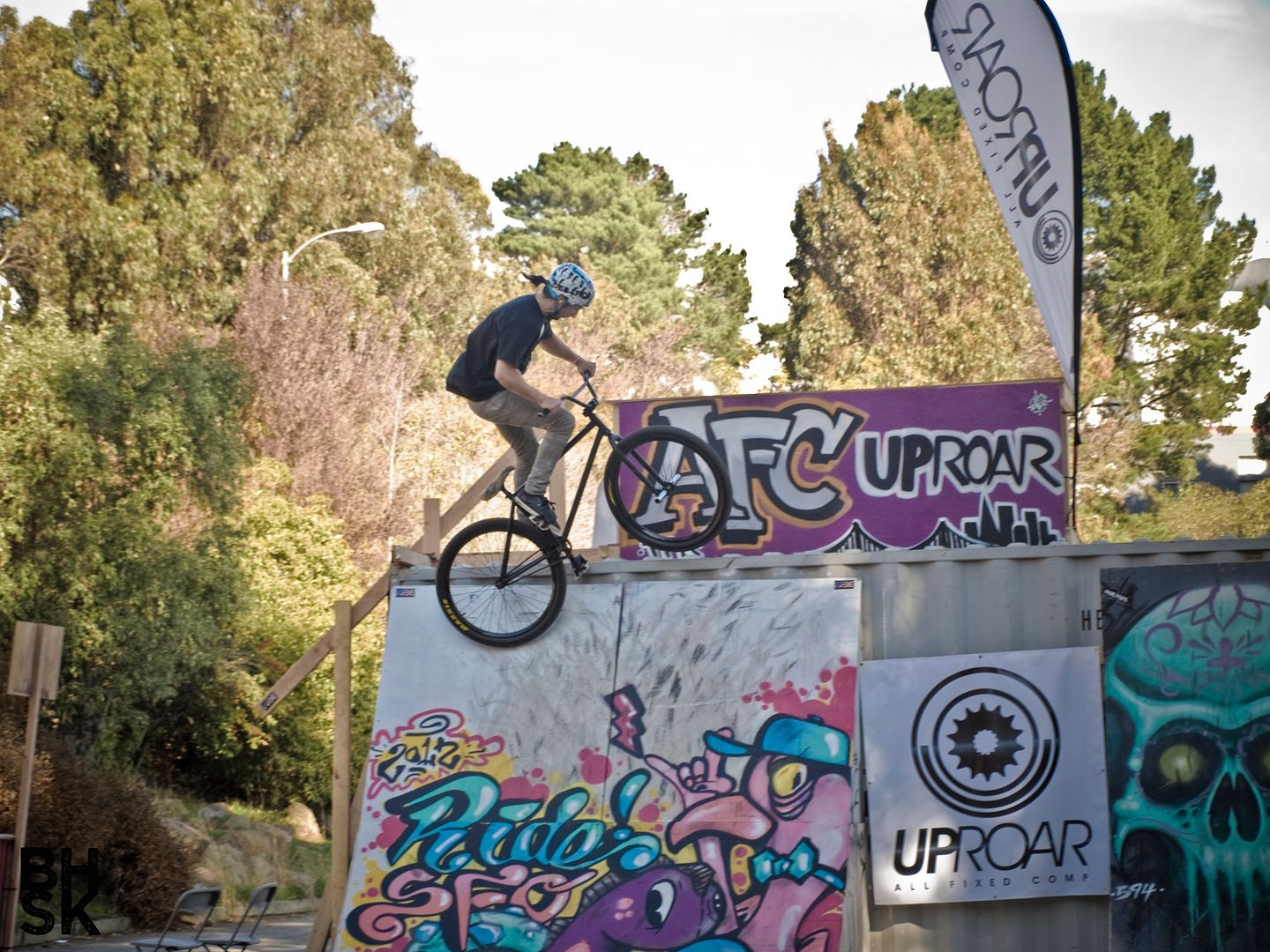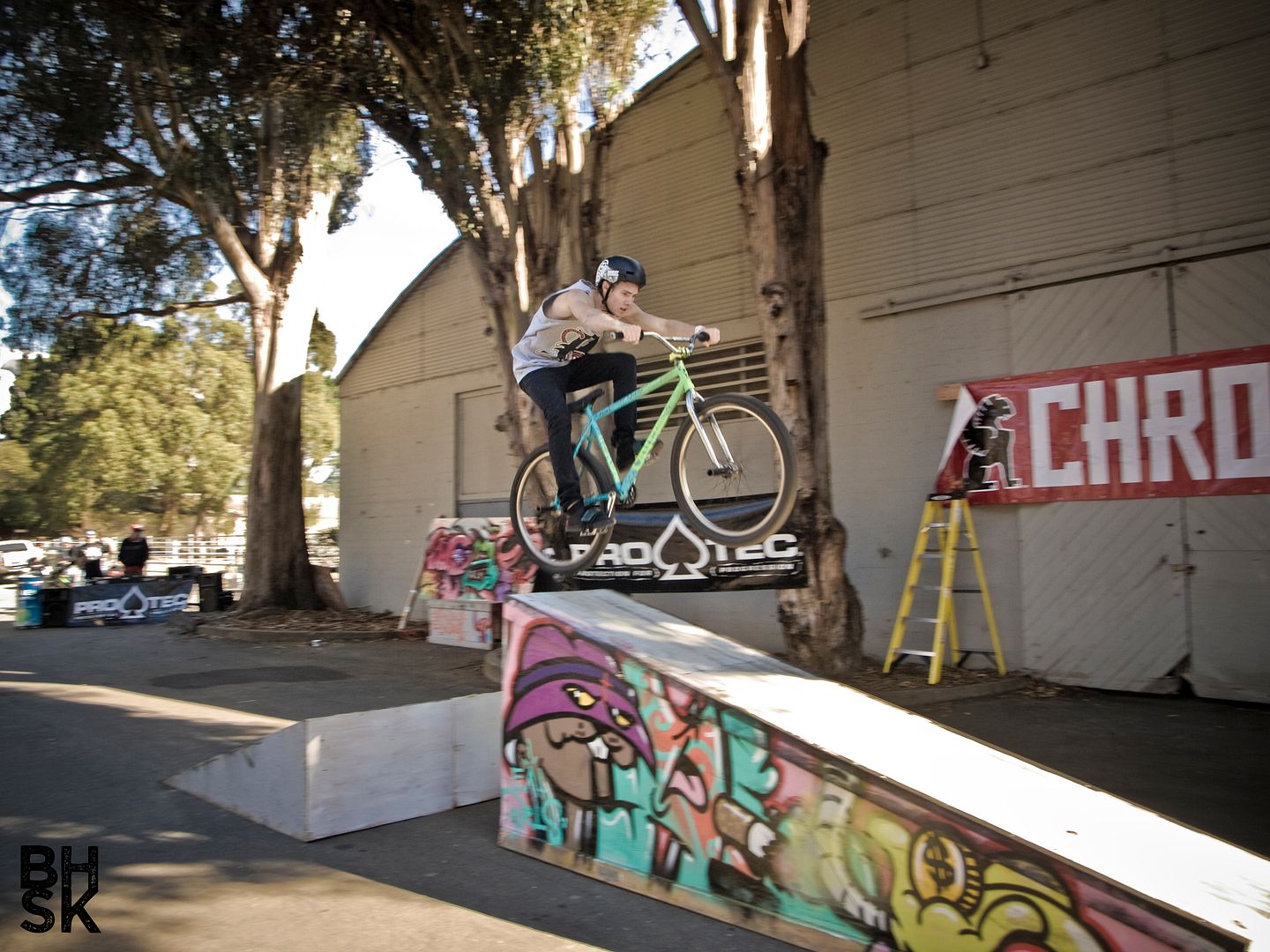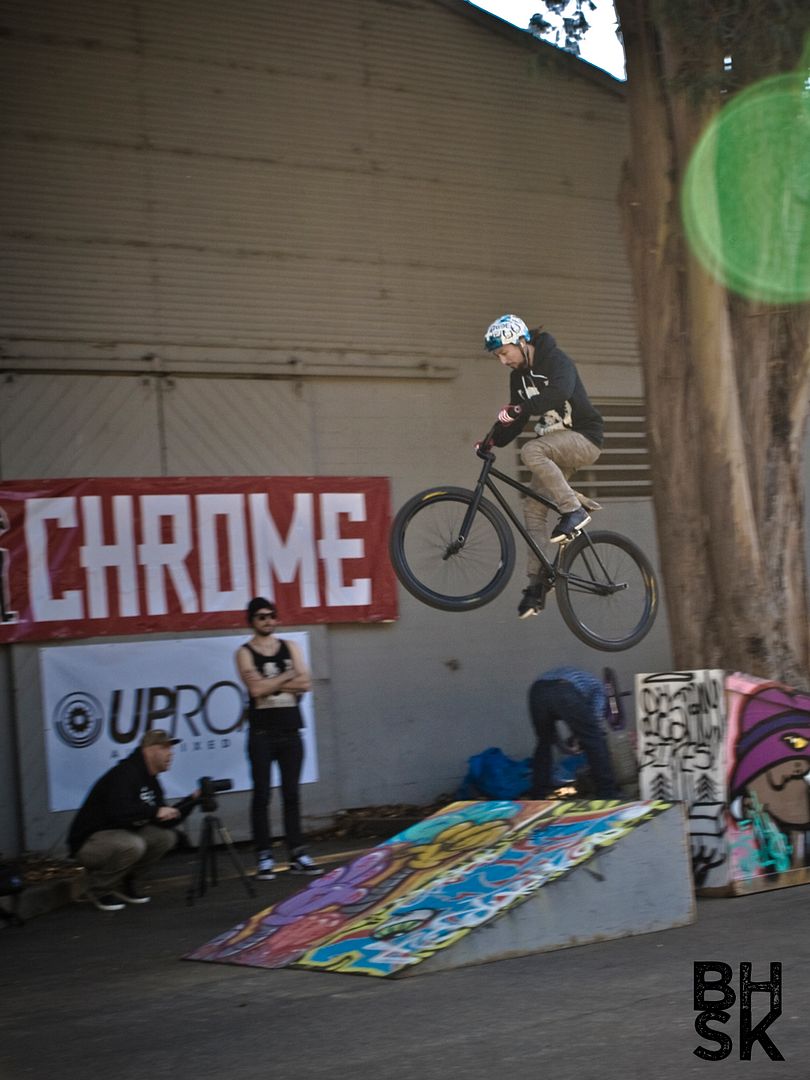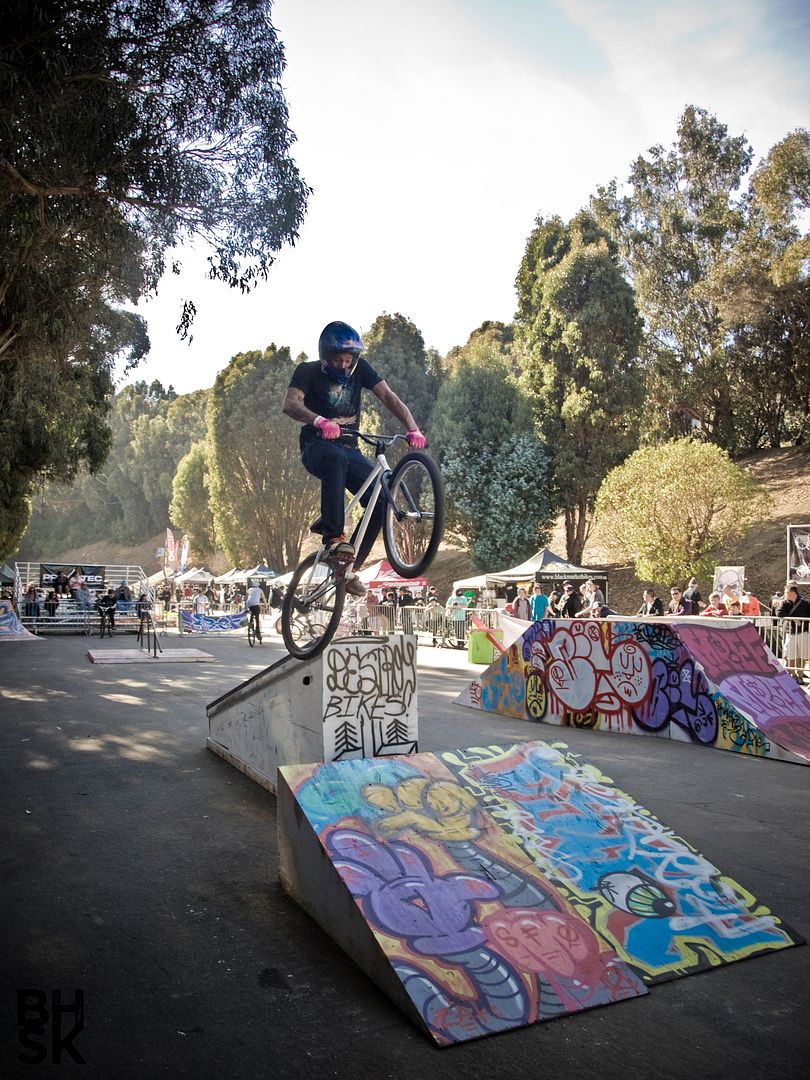 josh boothby and the full face. you can't get any more retro lookin' than that.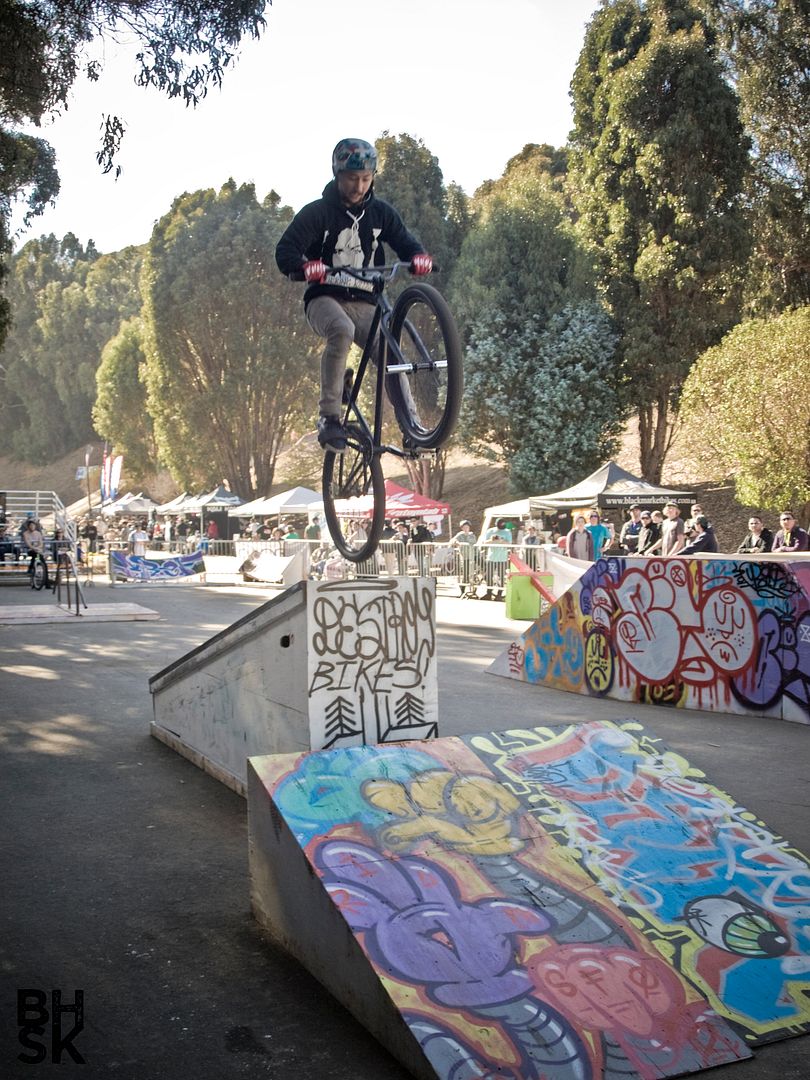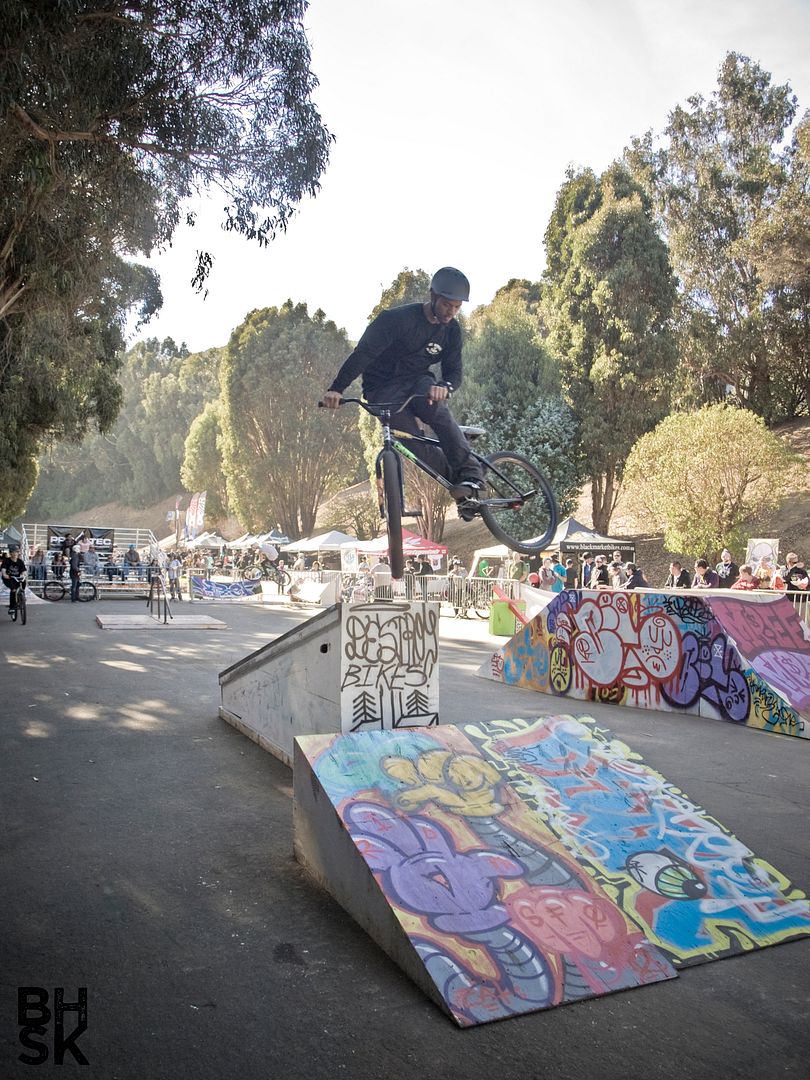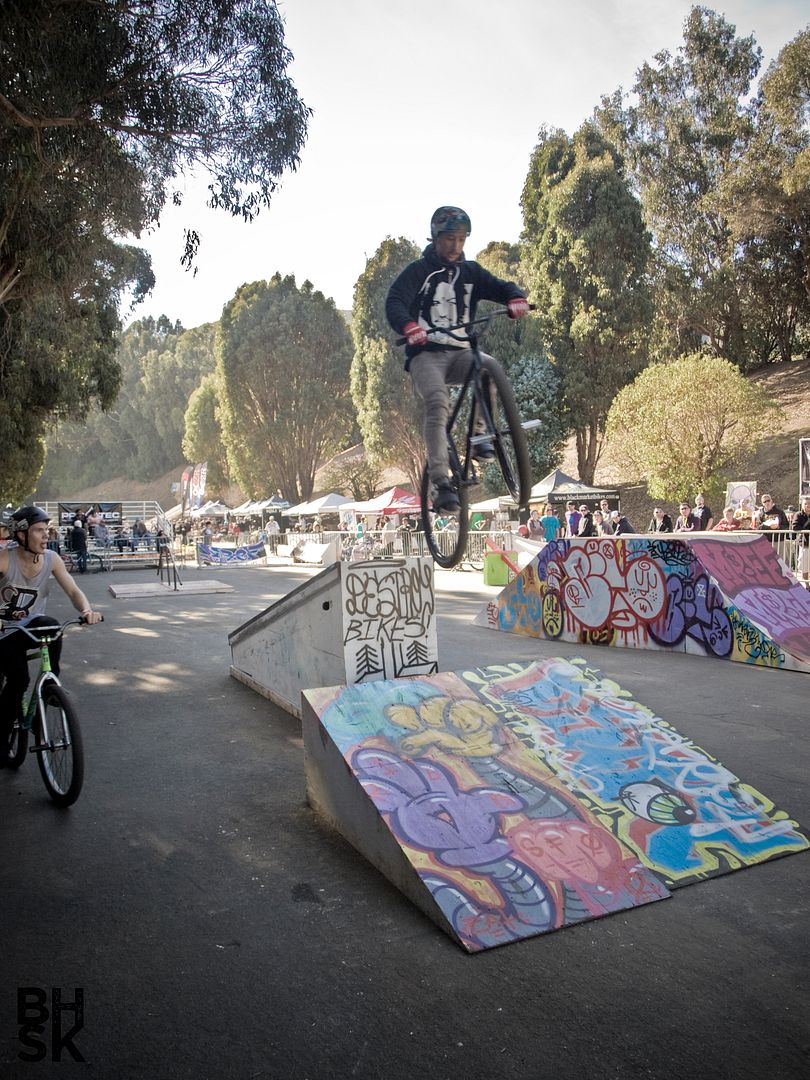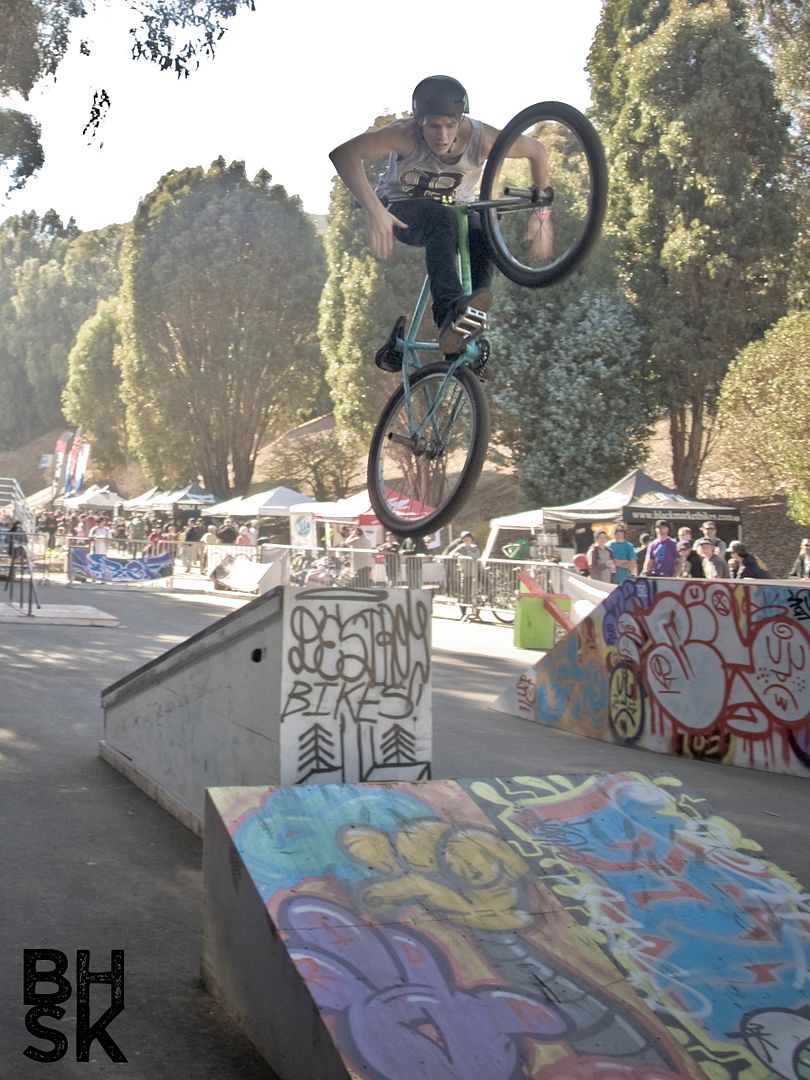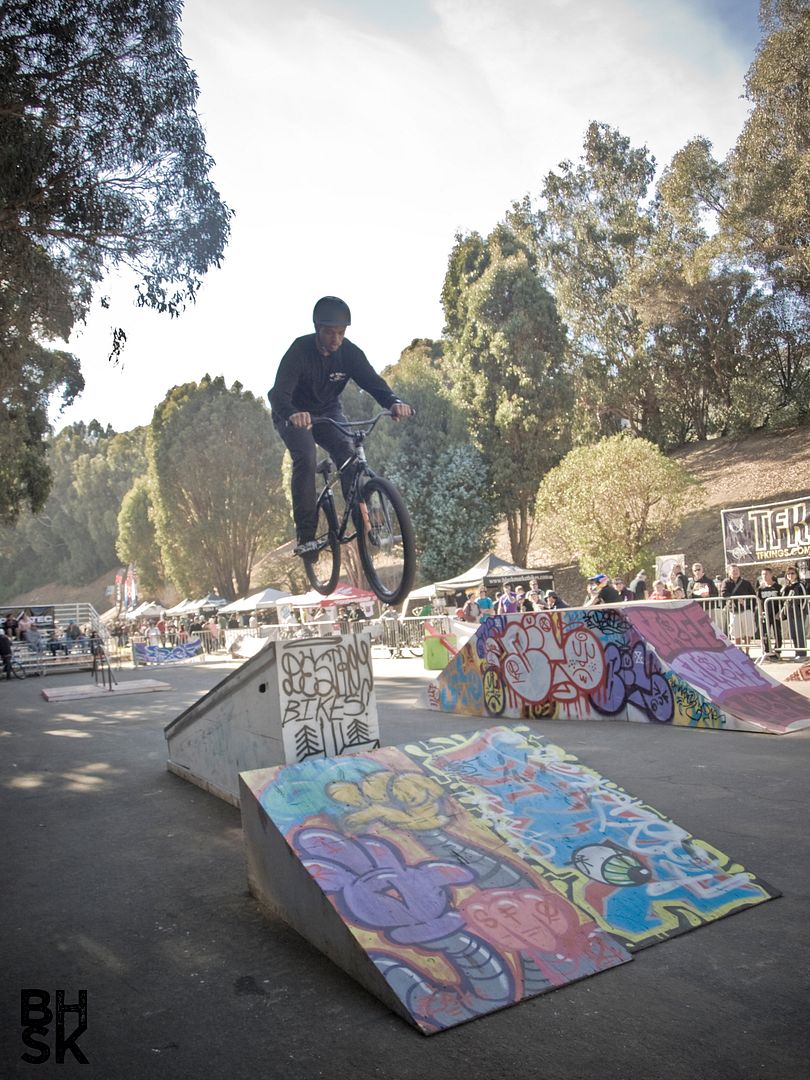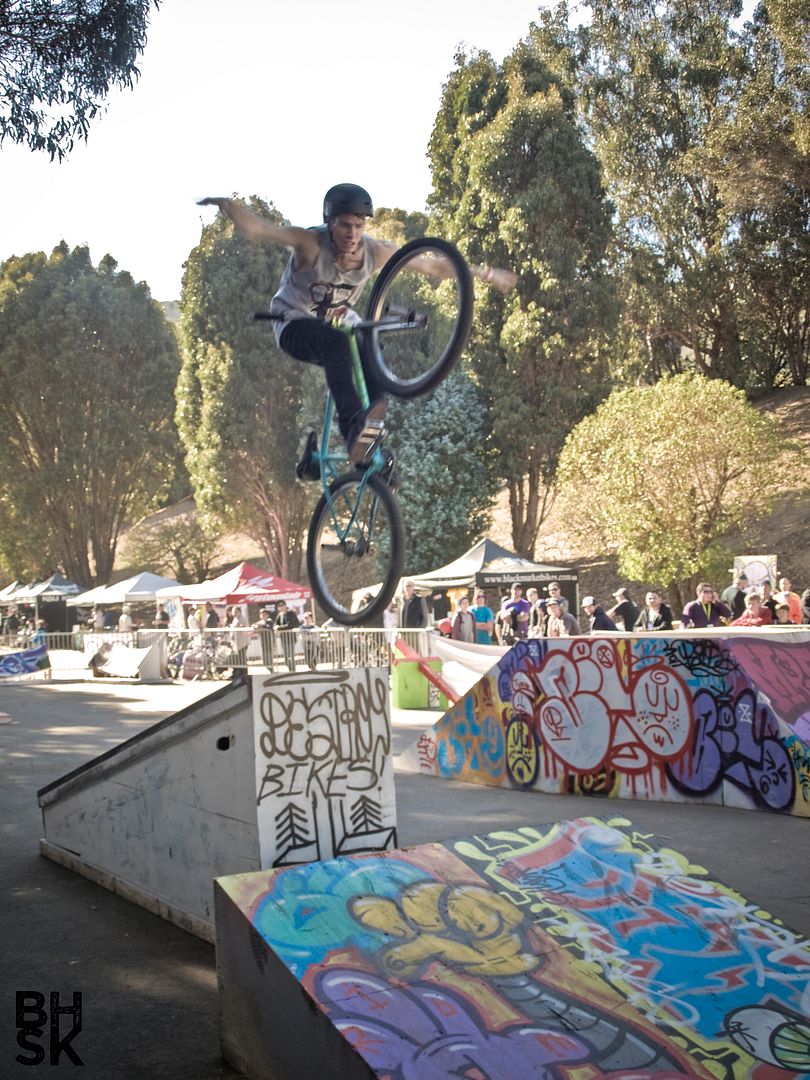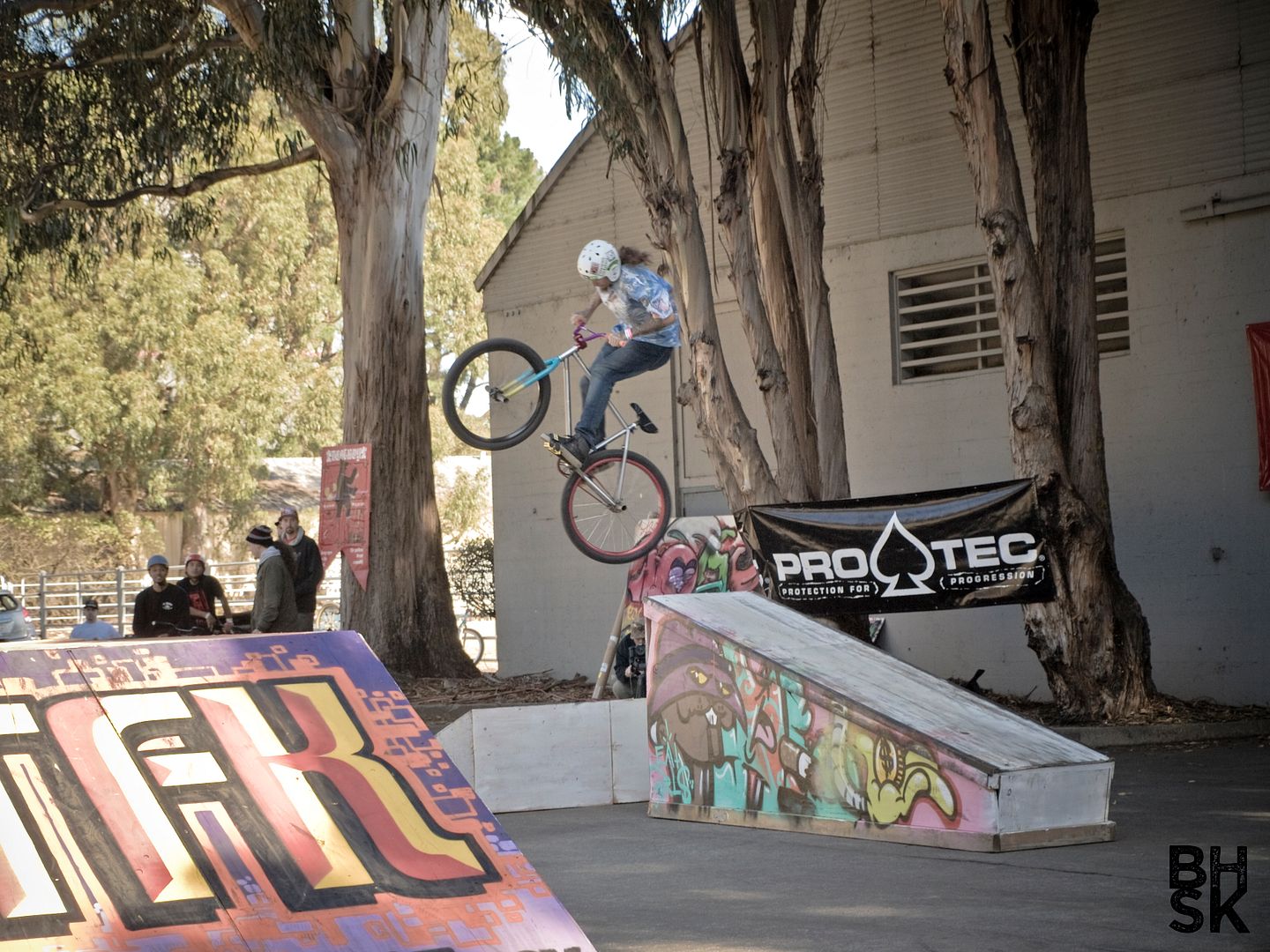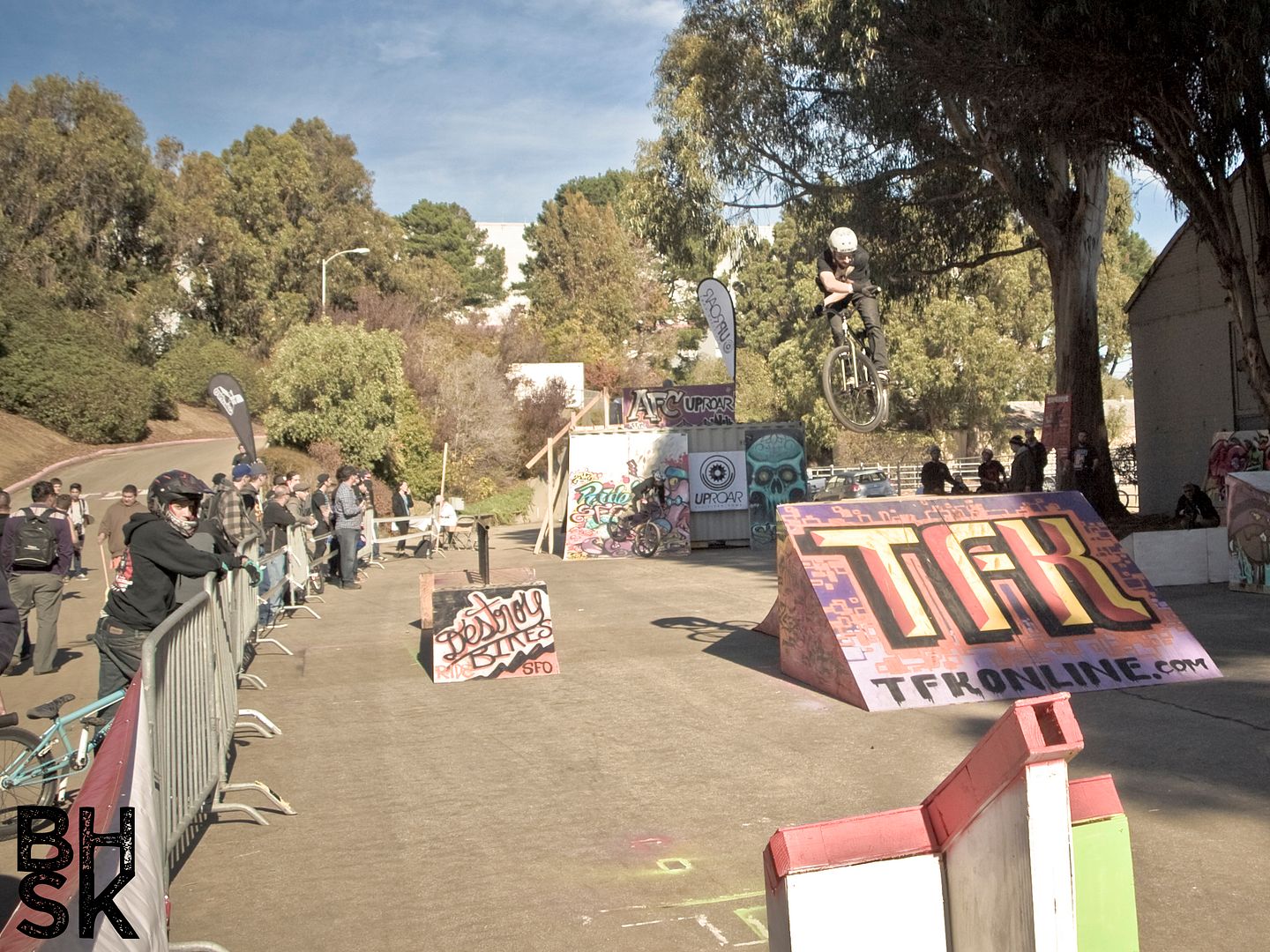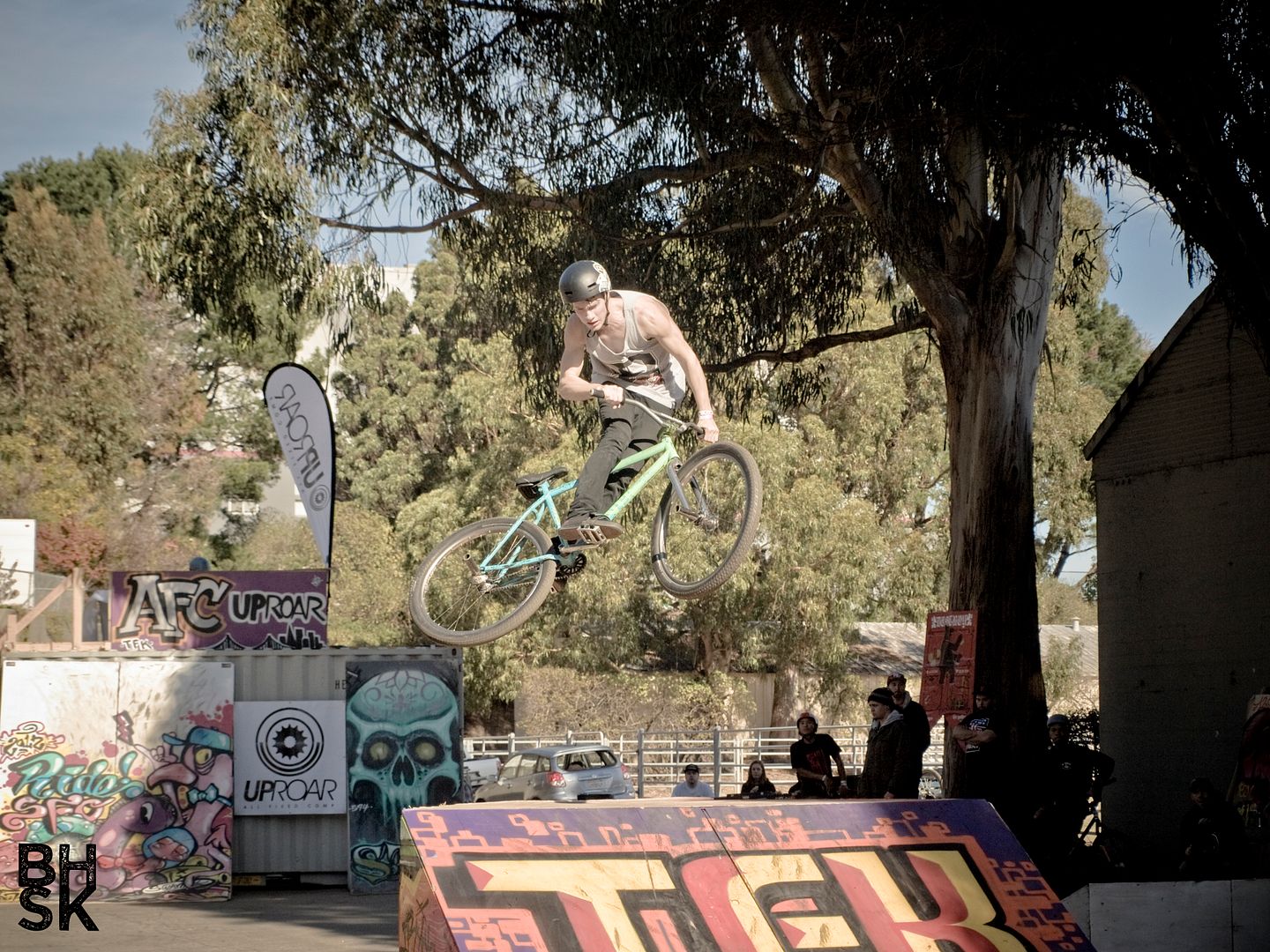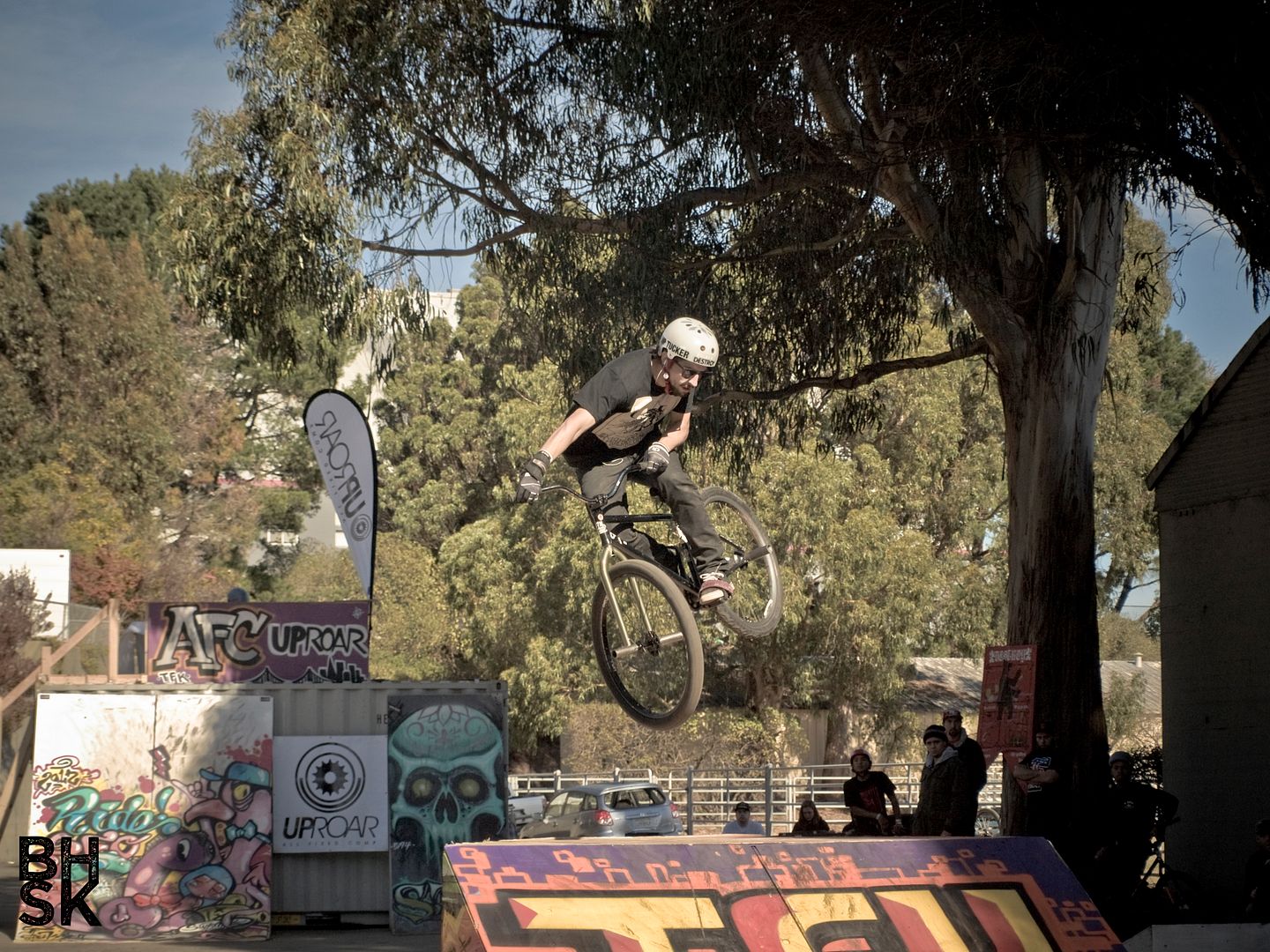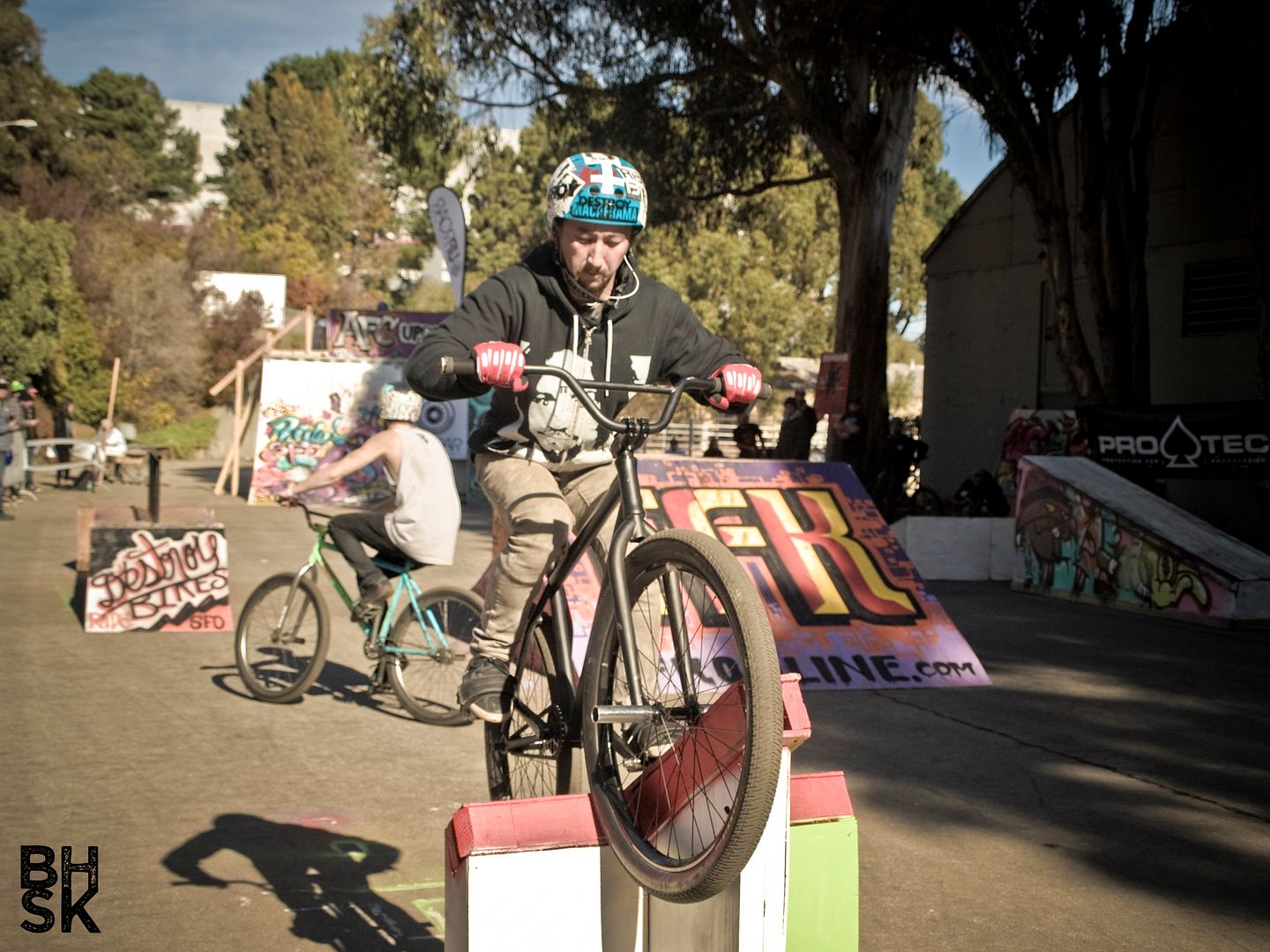 not alot of people knew what to do with the cross, but kenny knew exactly what to do.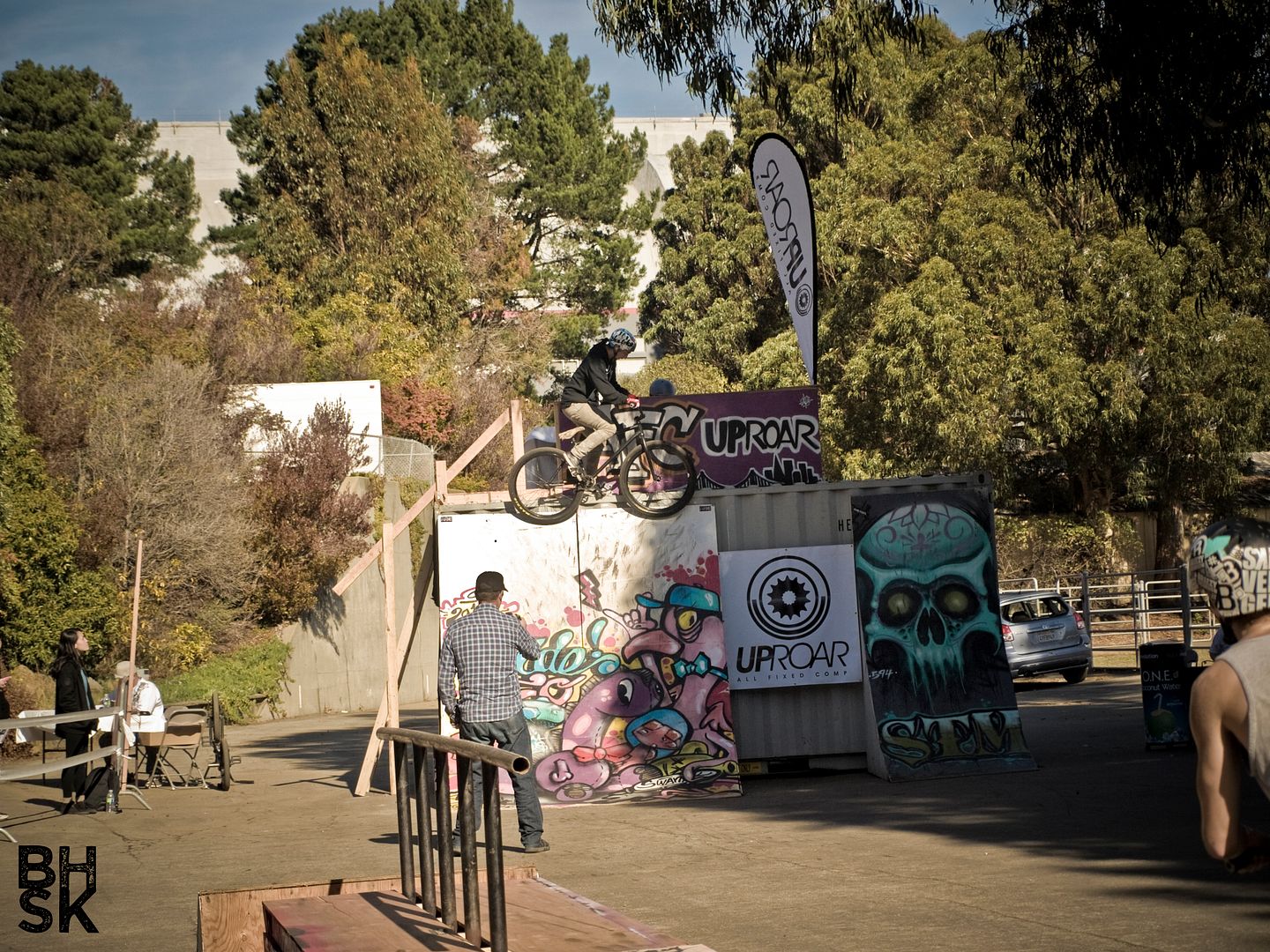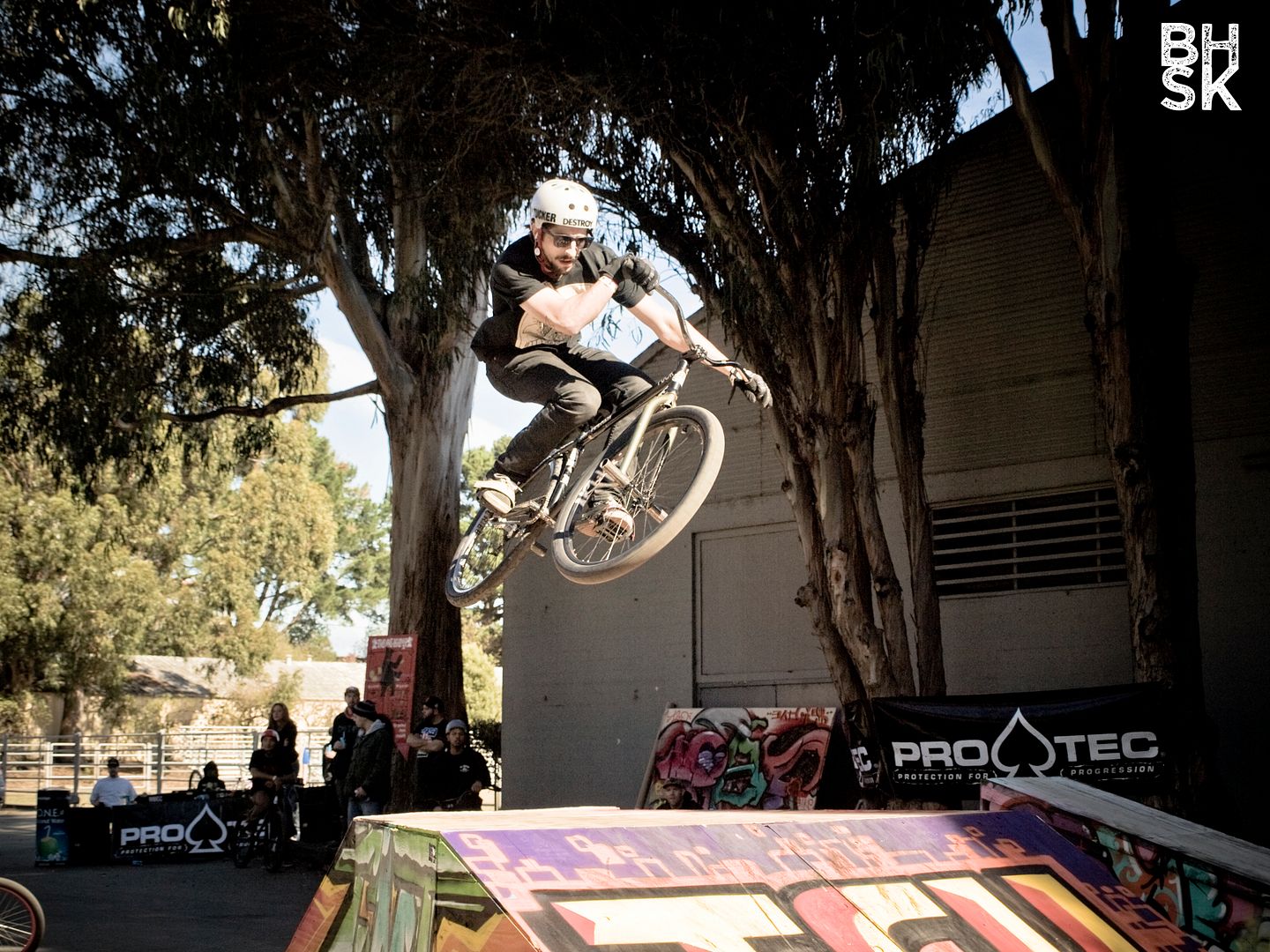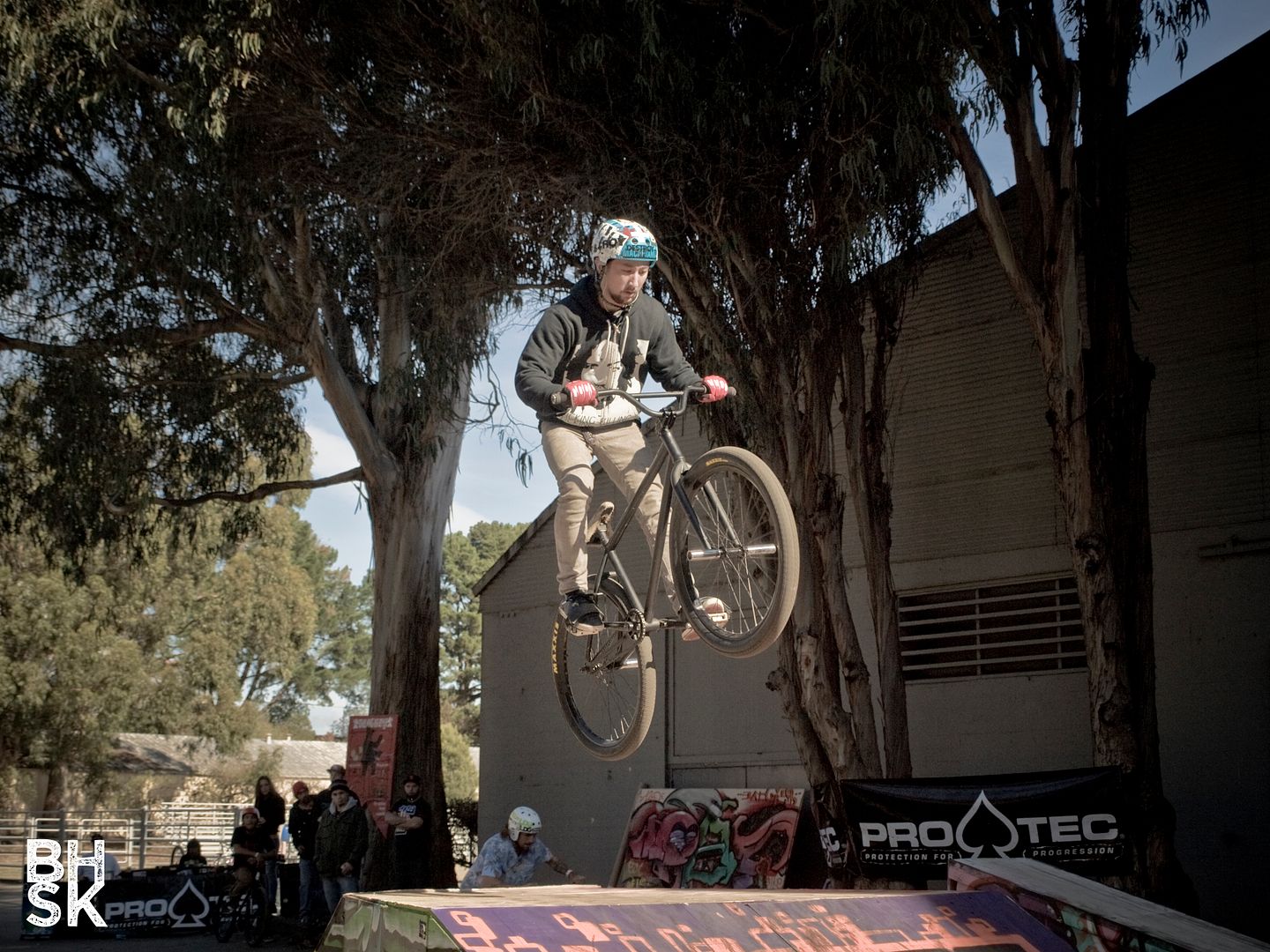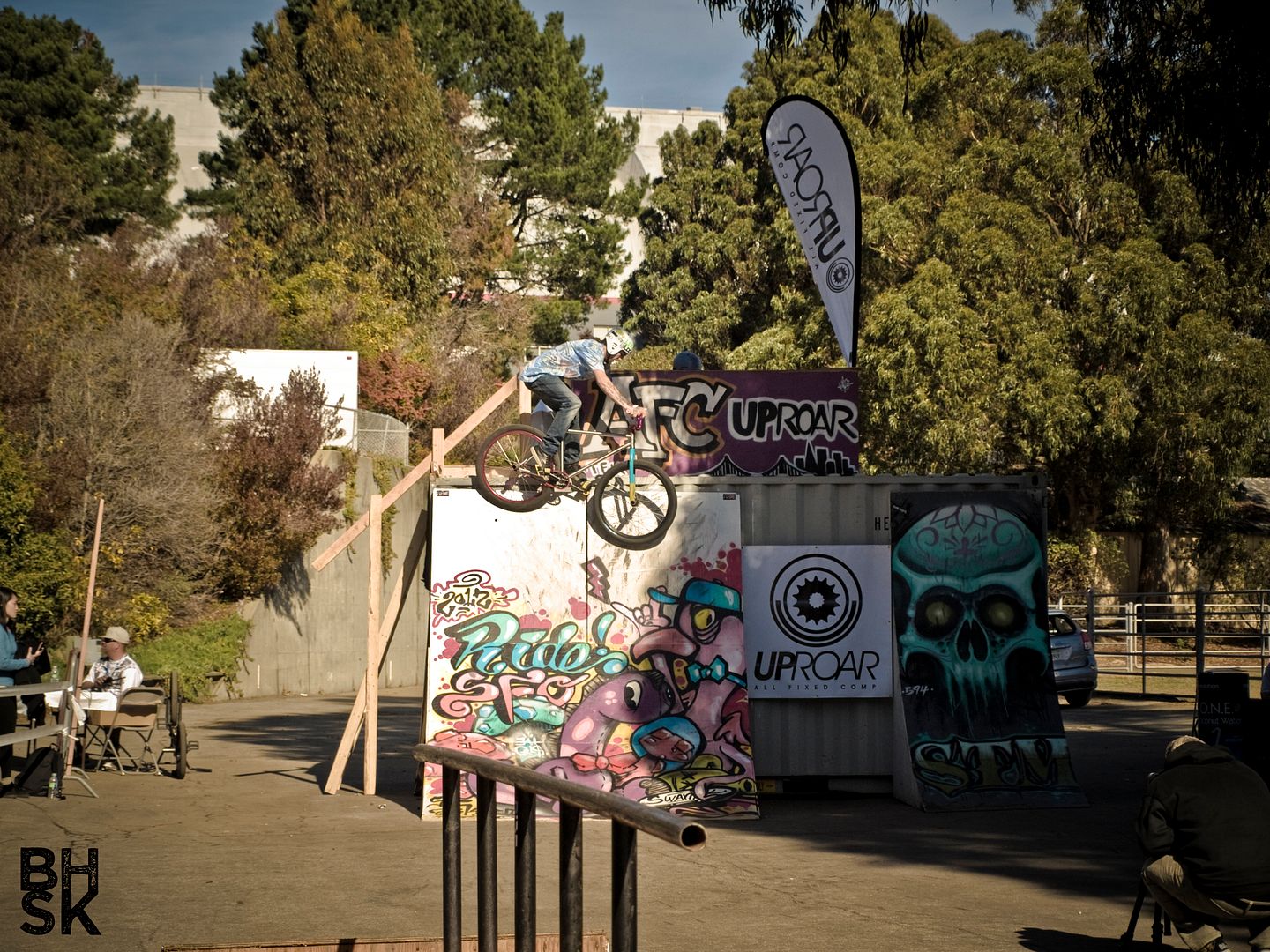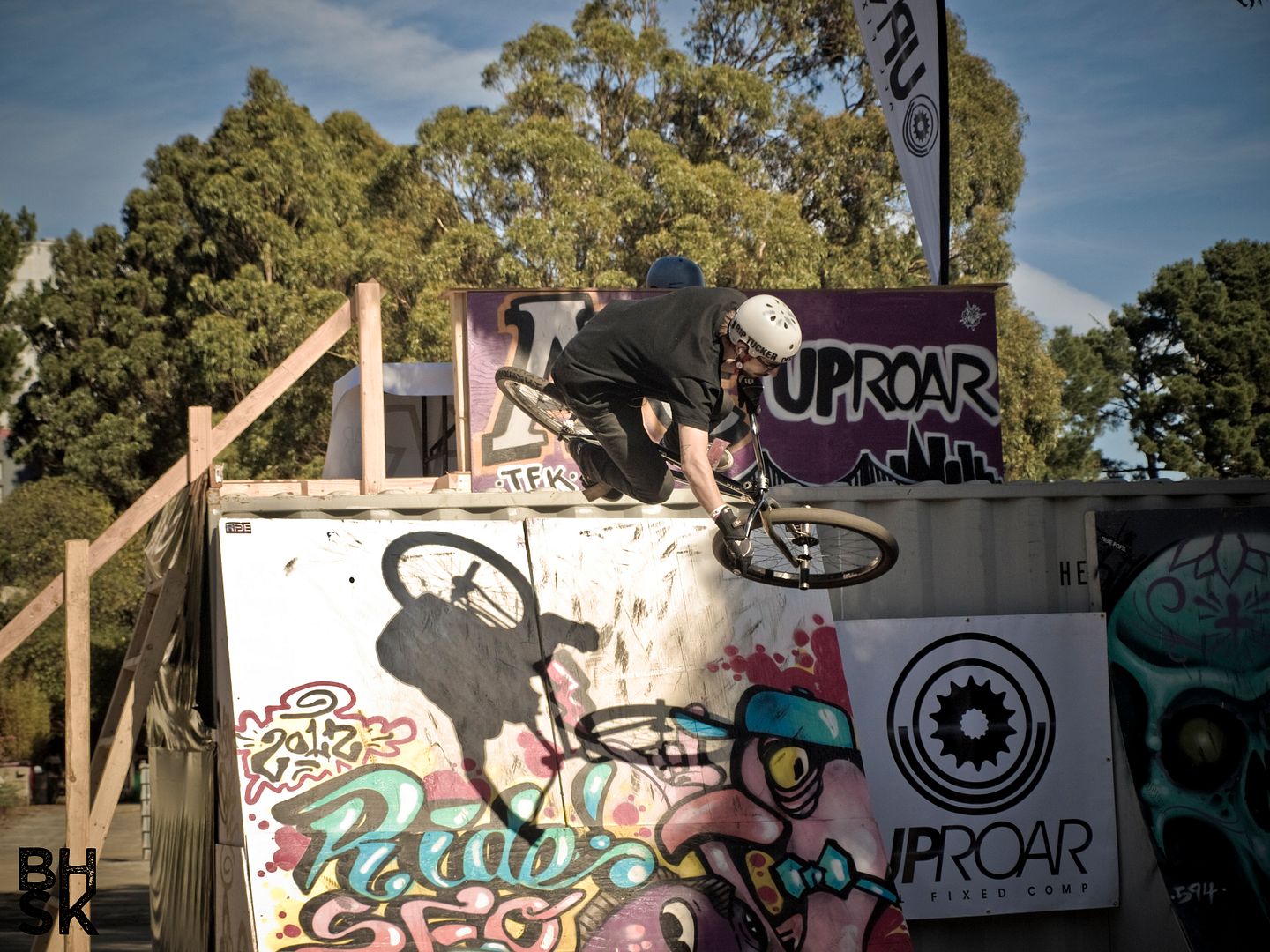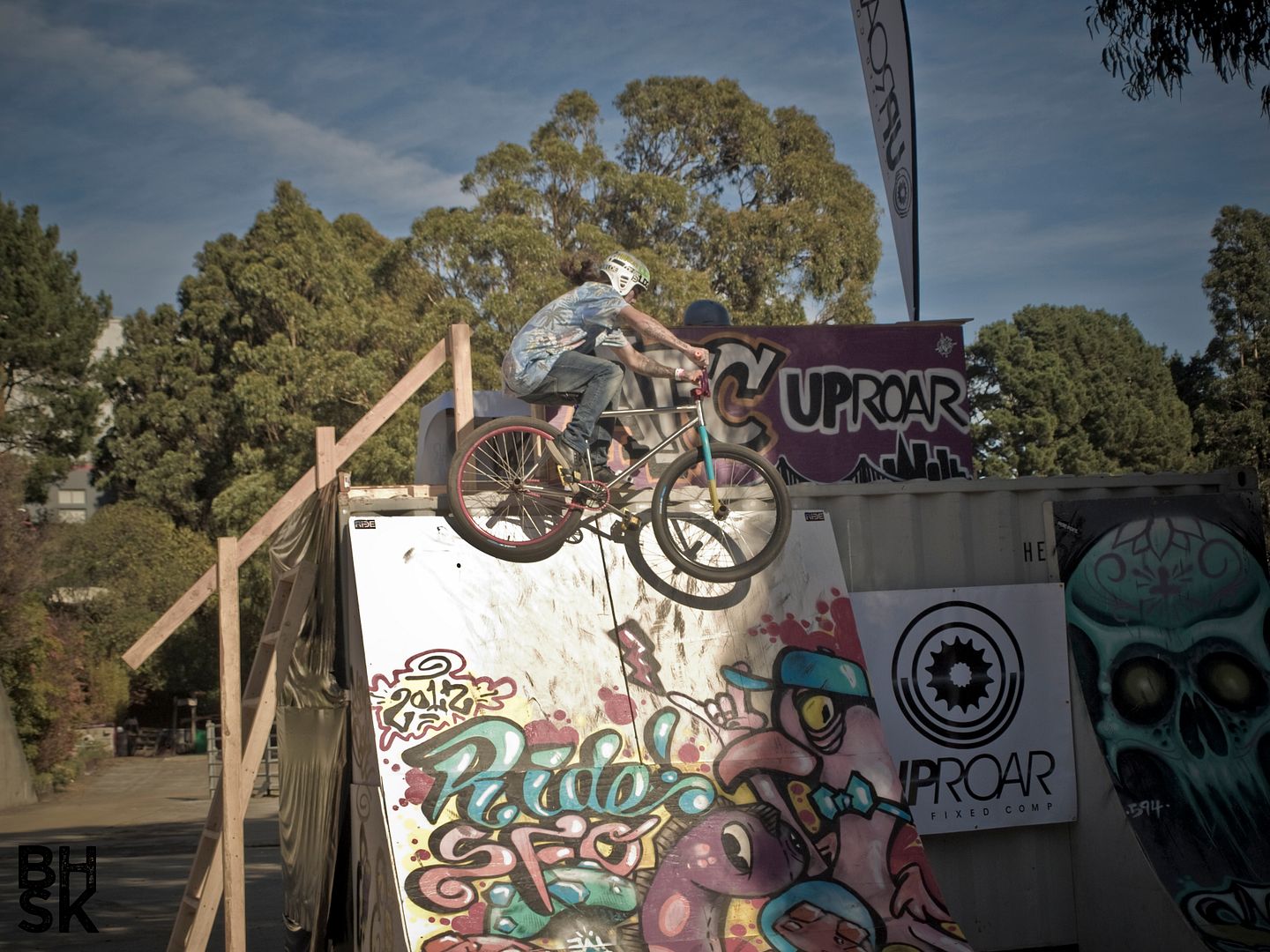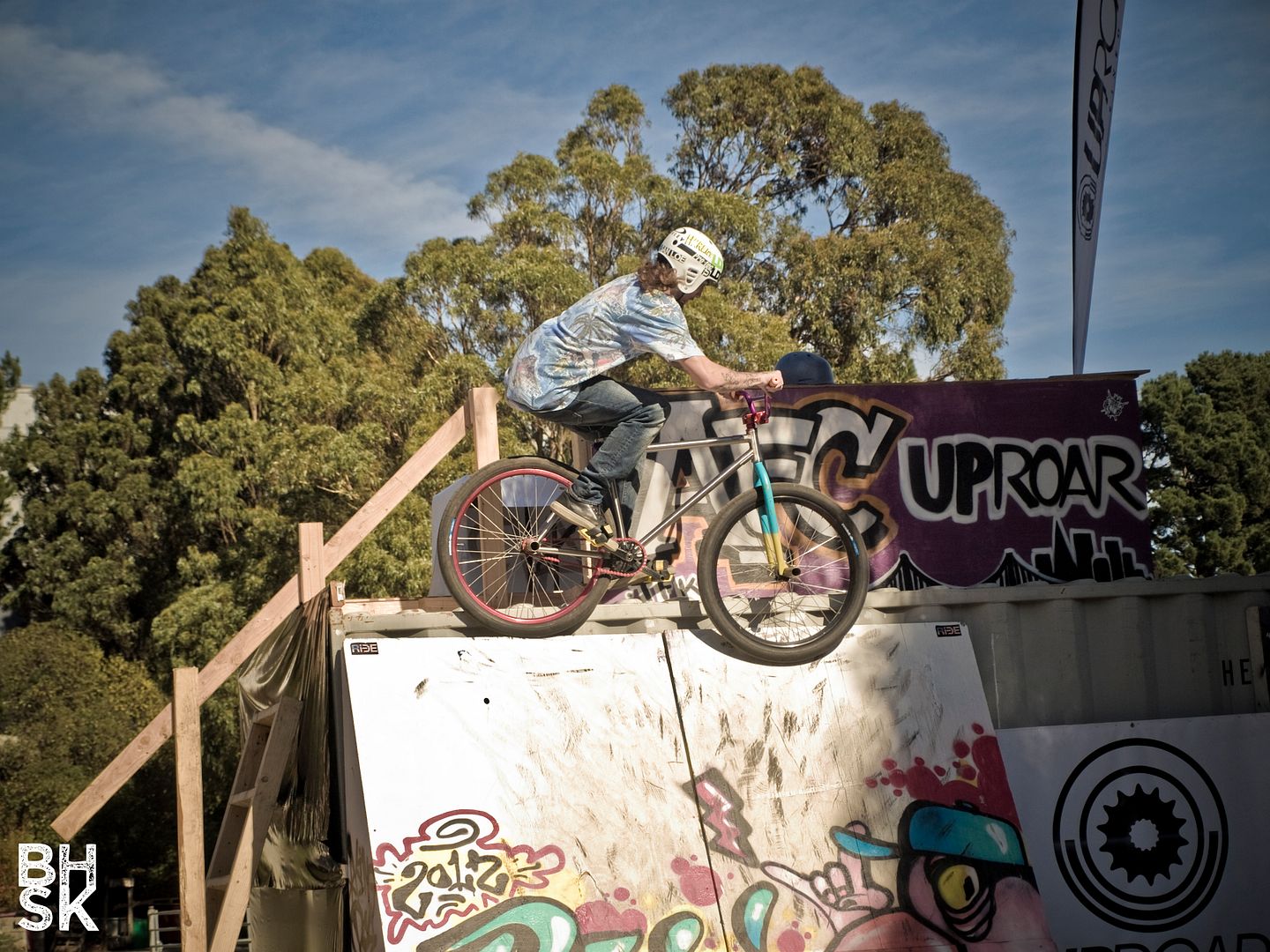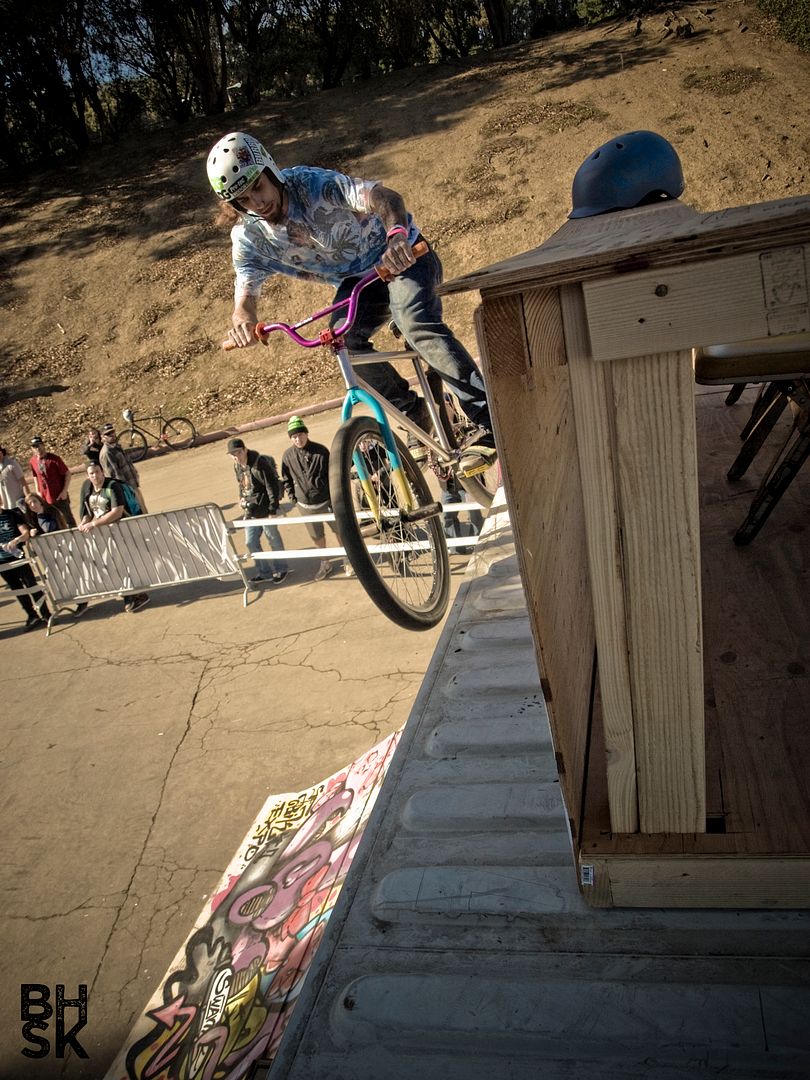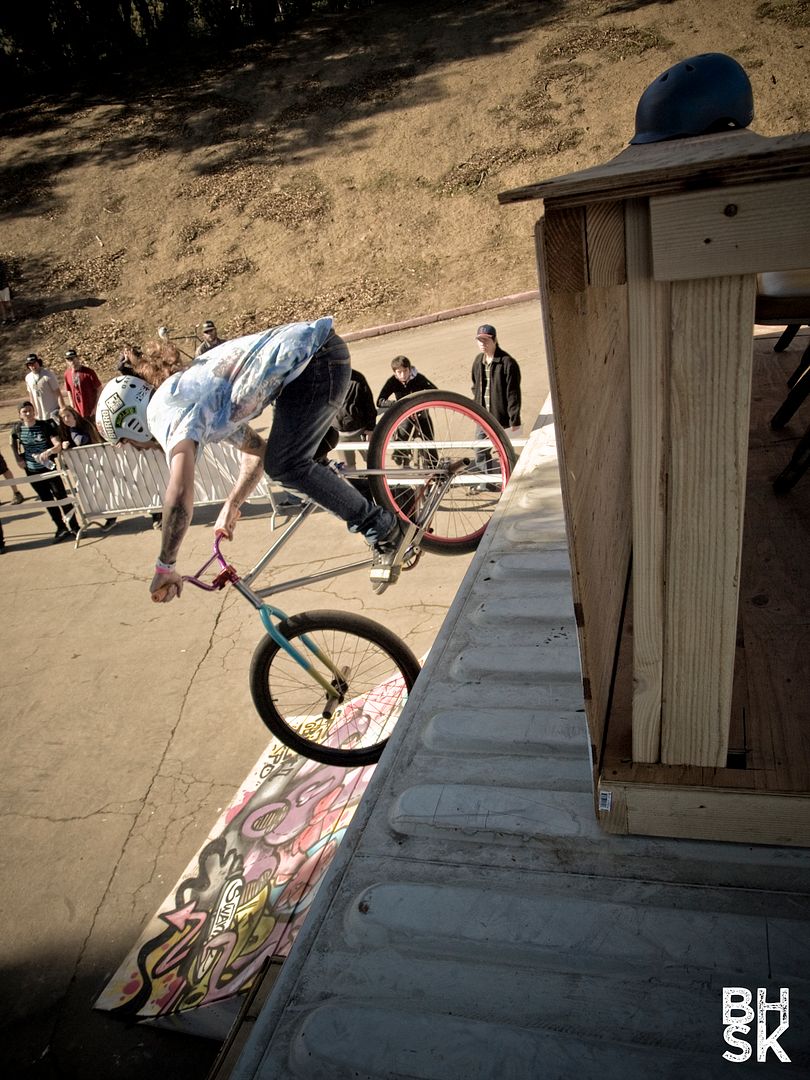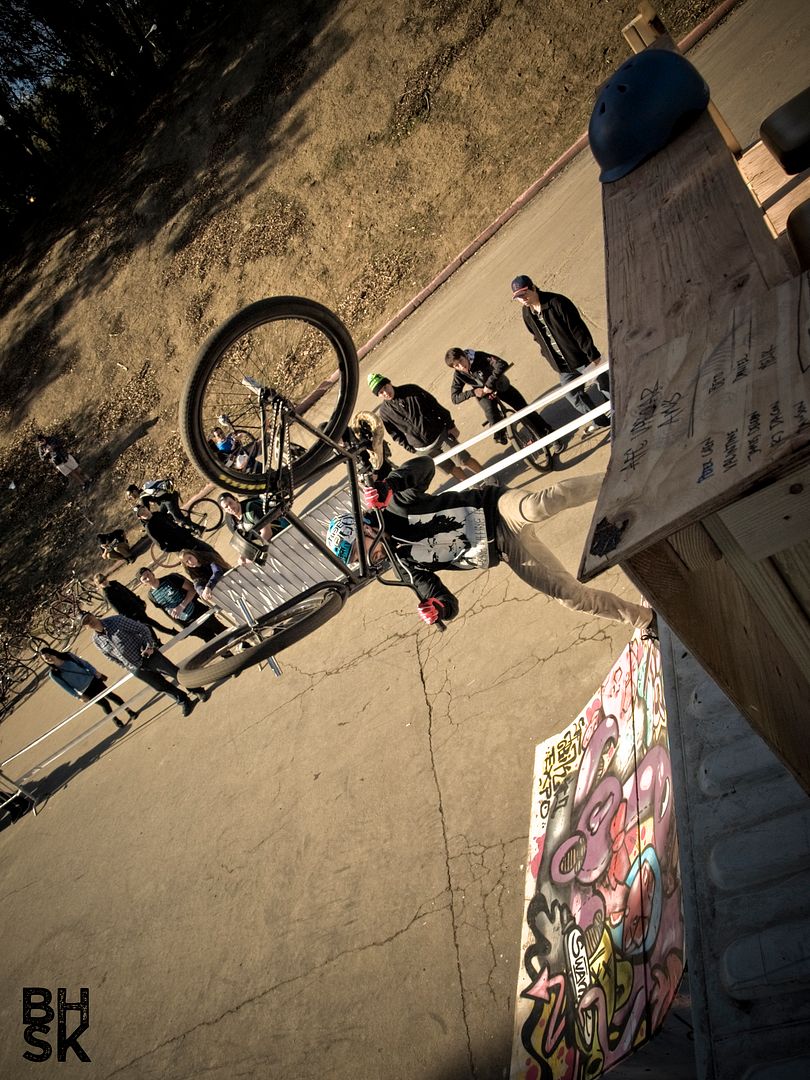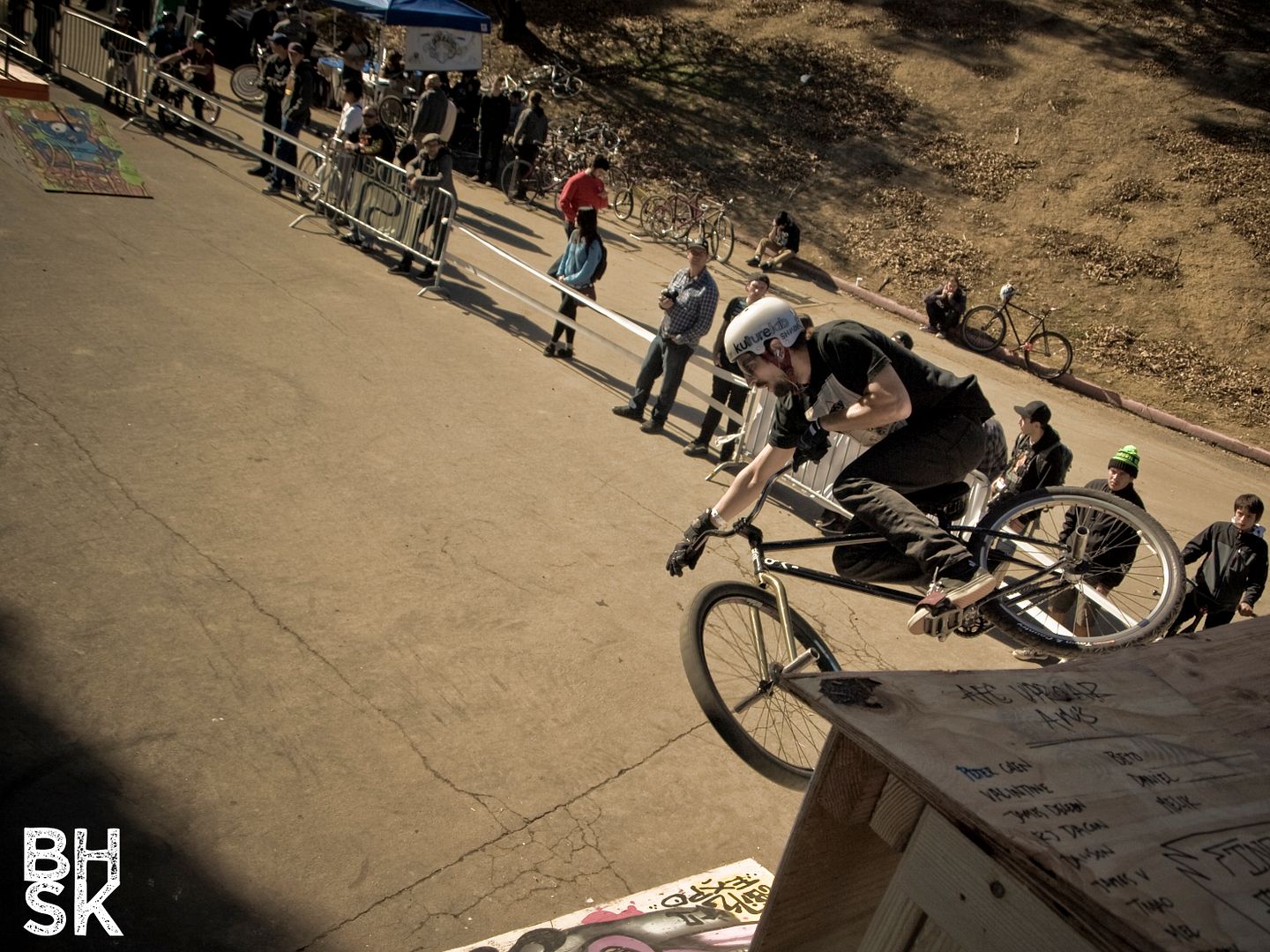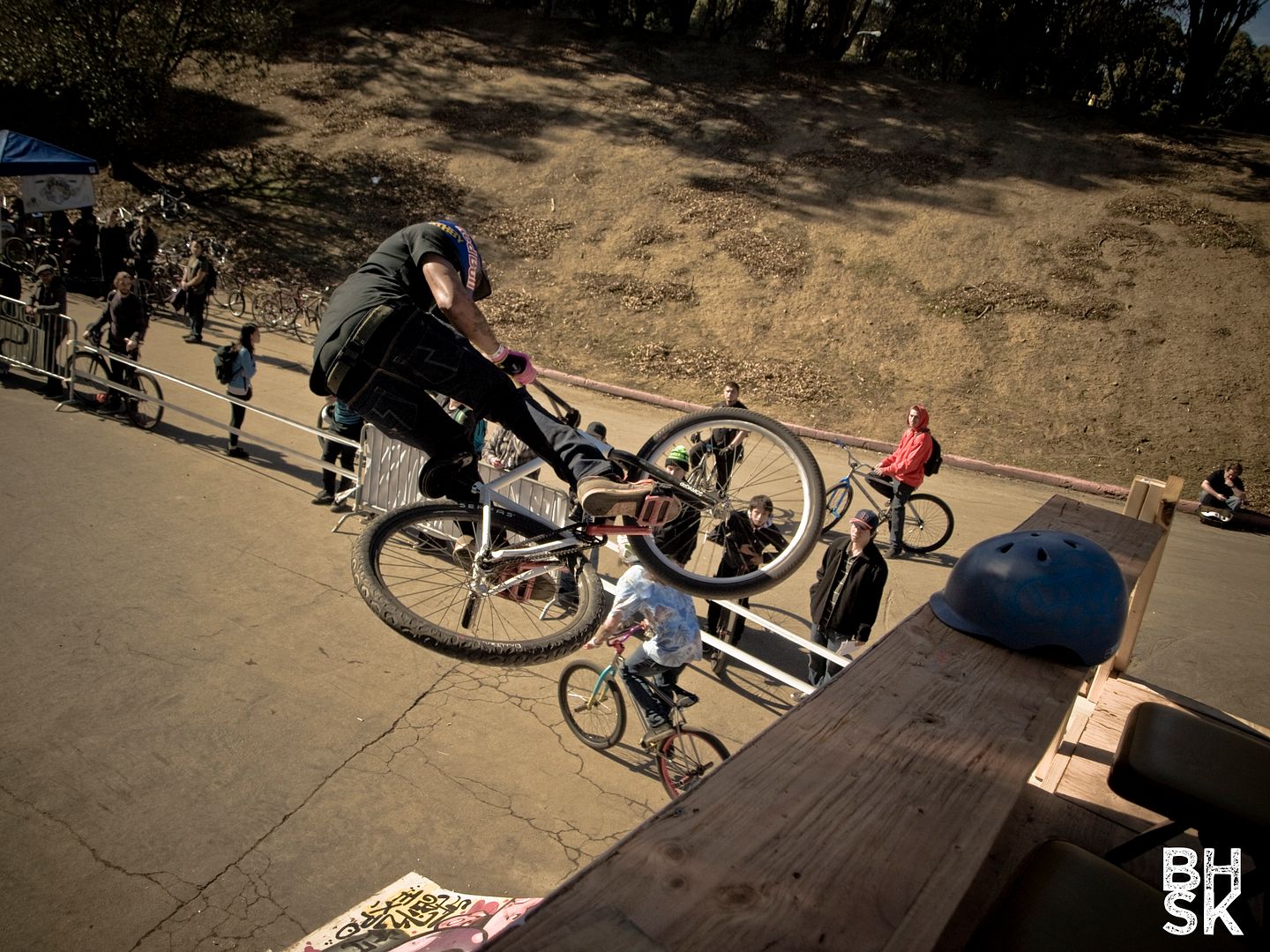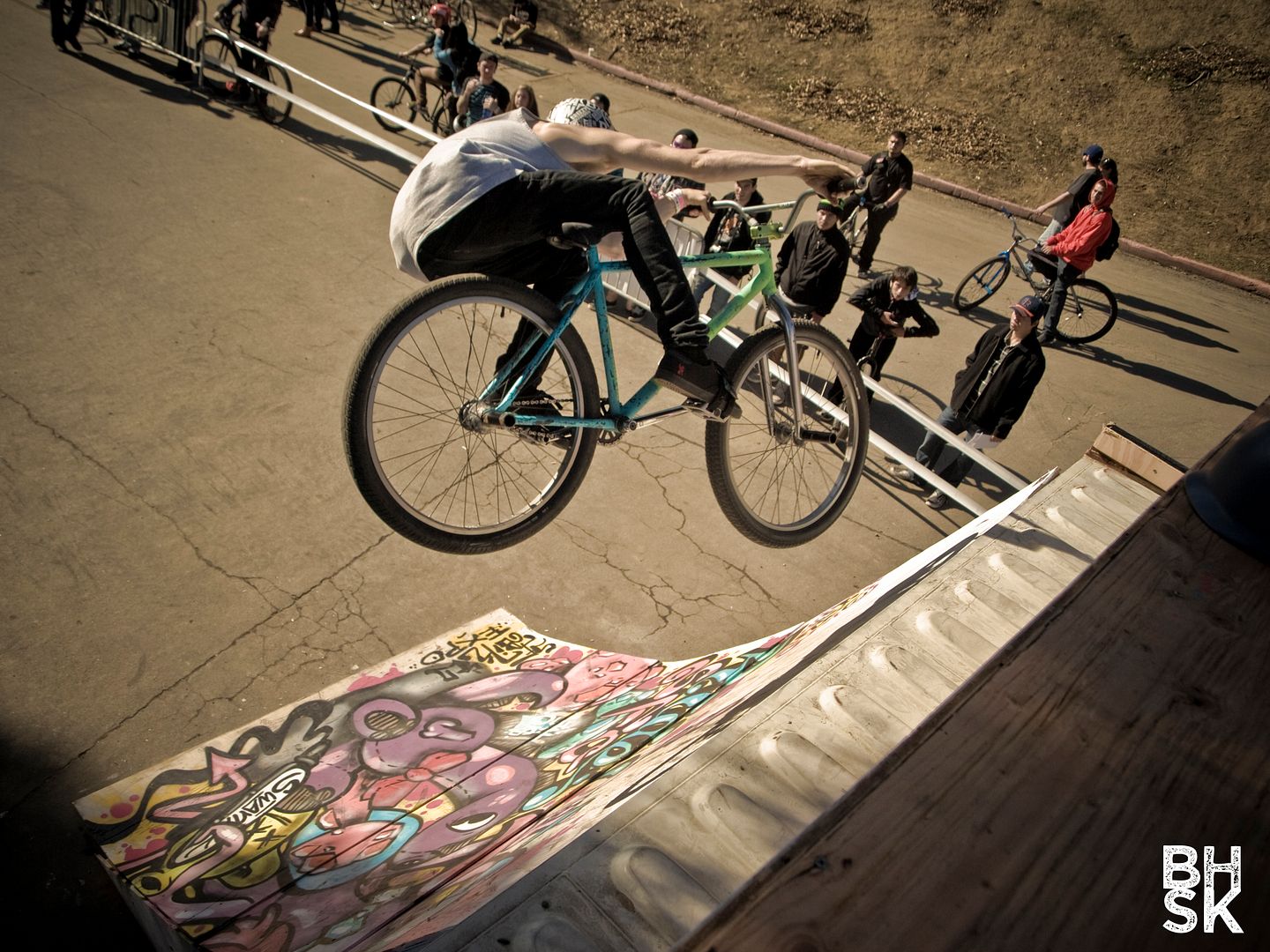 matt reyes has those tucks that make you want to squeal.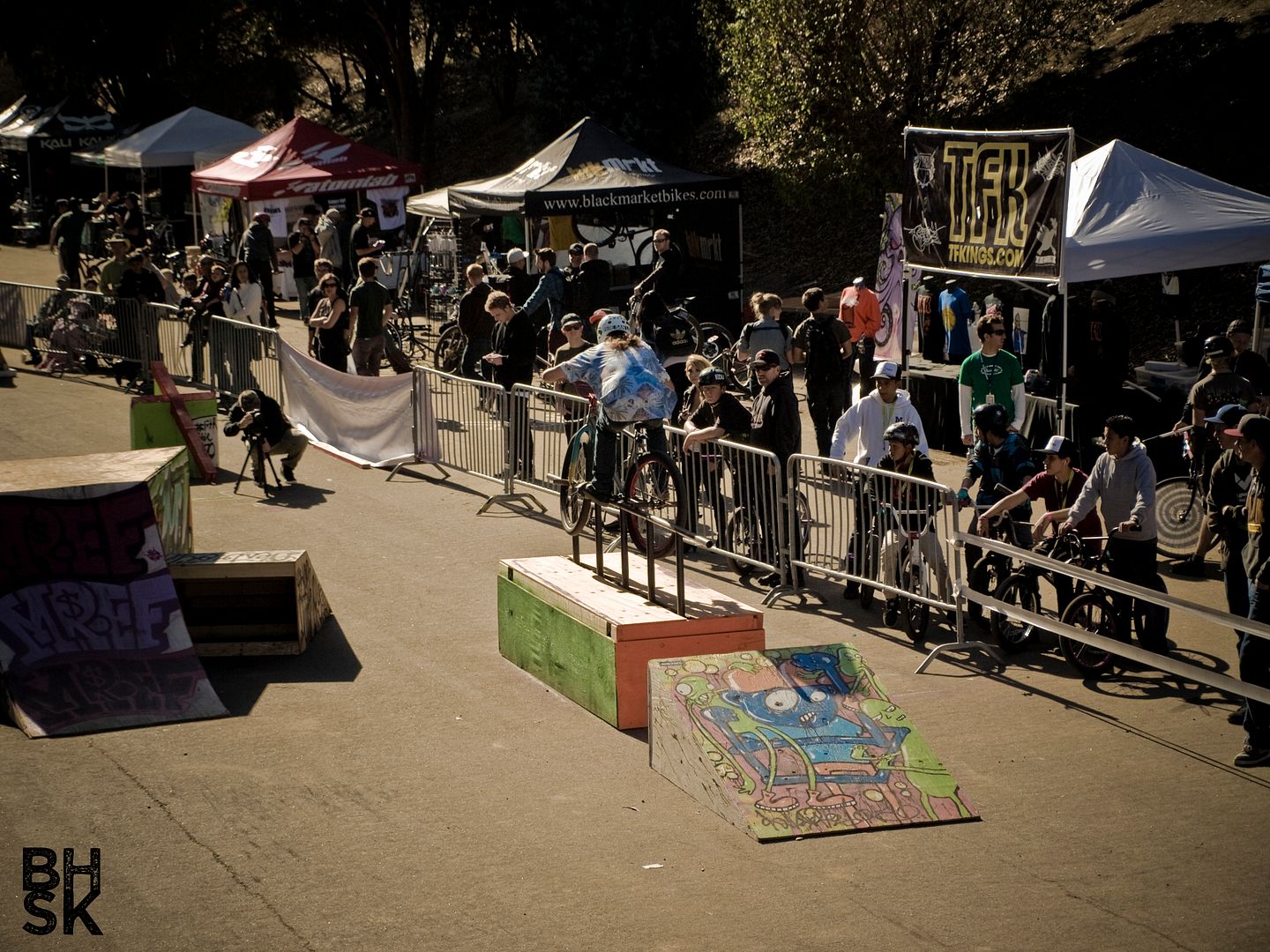 jakob santos was loving that elevated rail. if you've been on the internets lately, then you've seen his many crooks.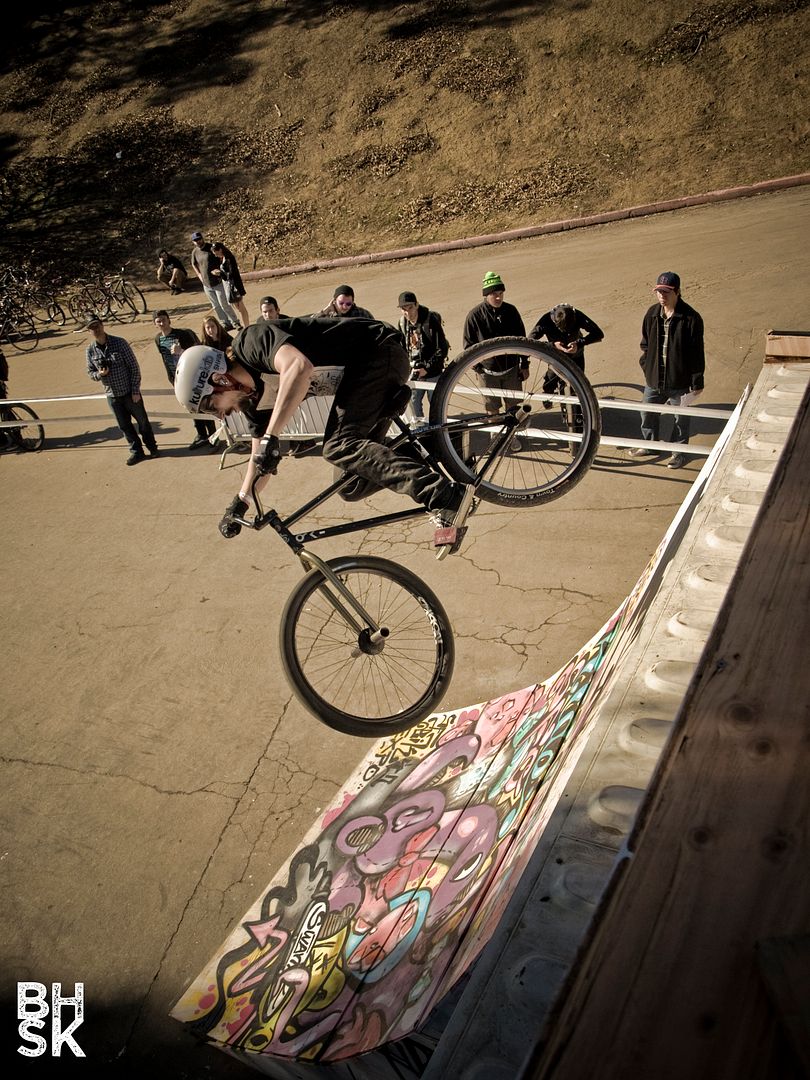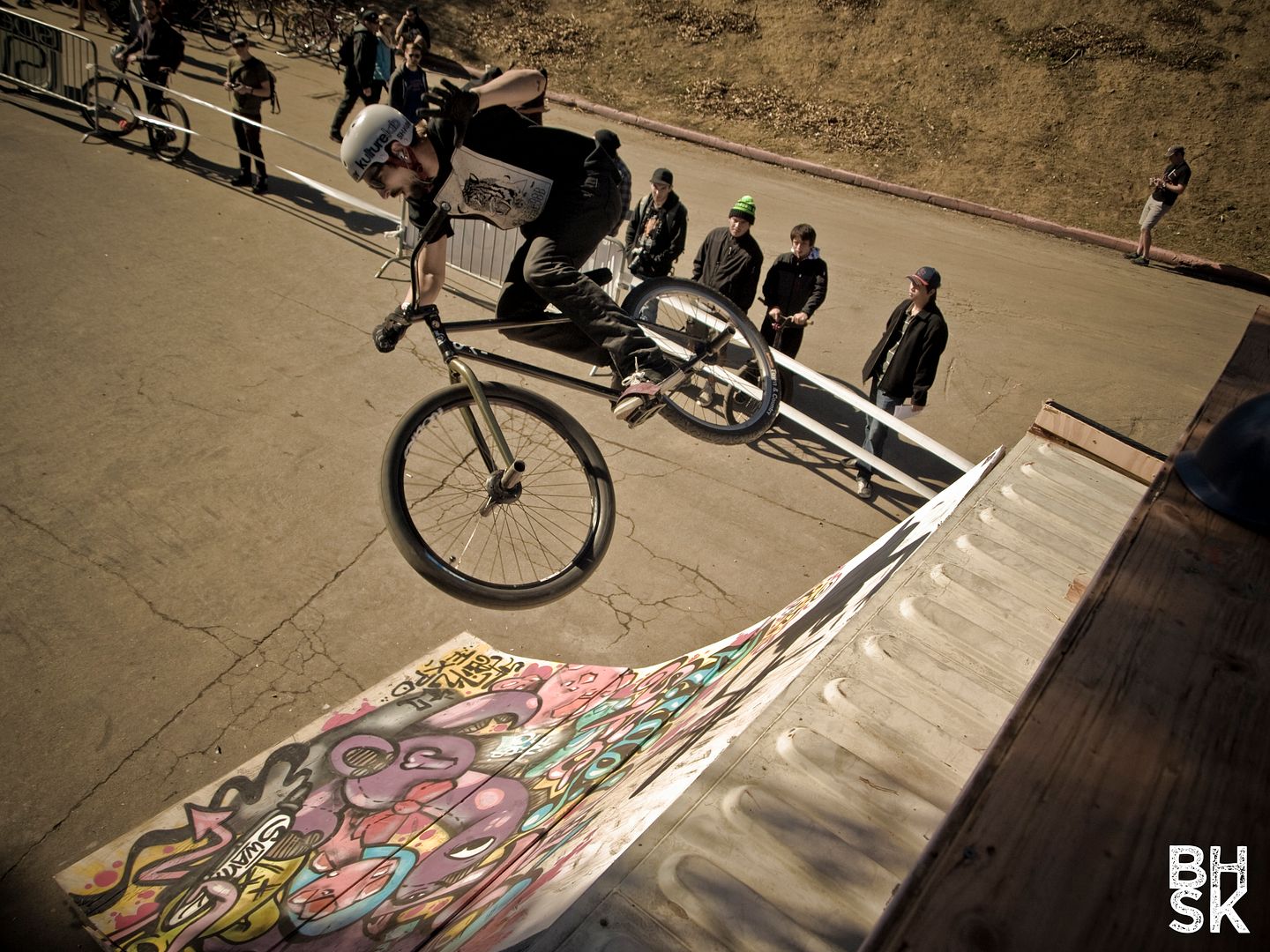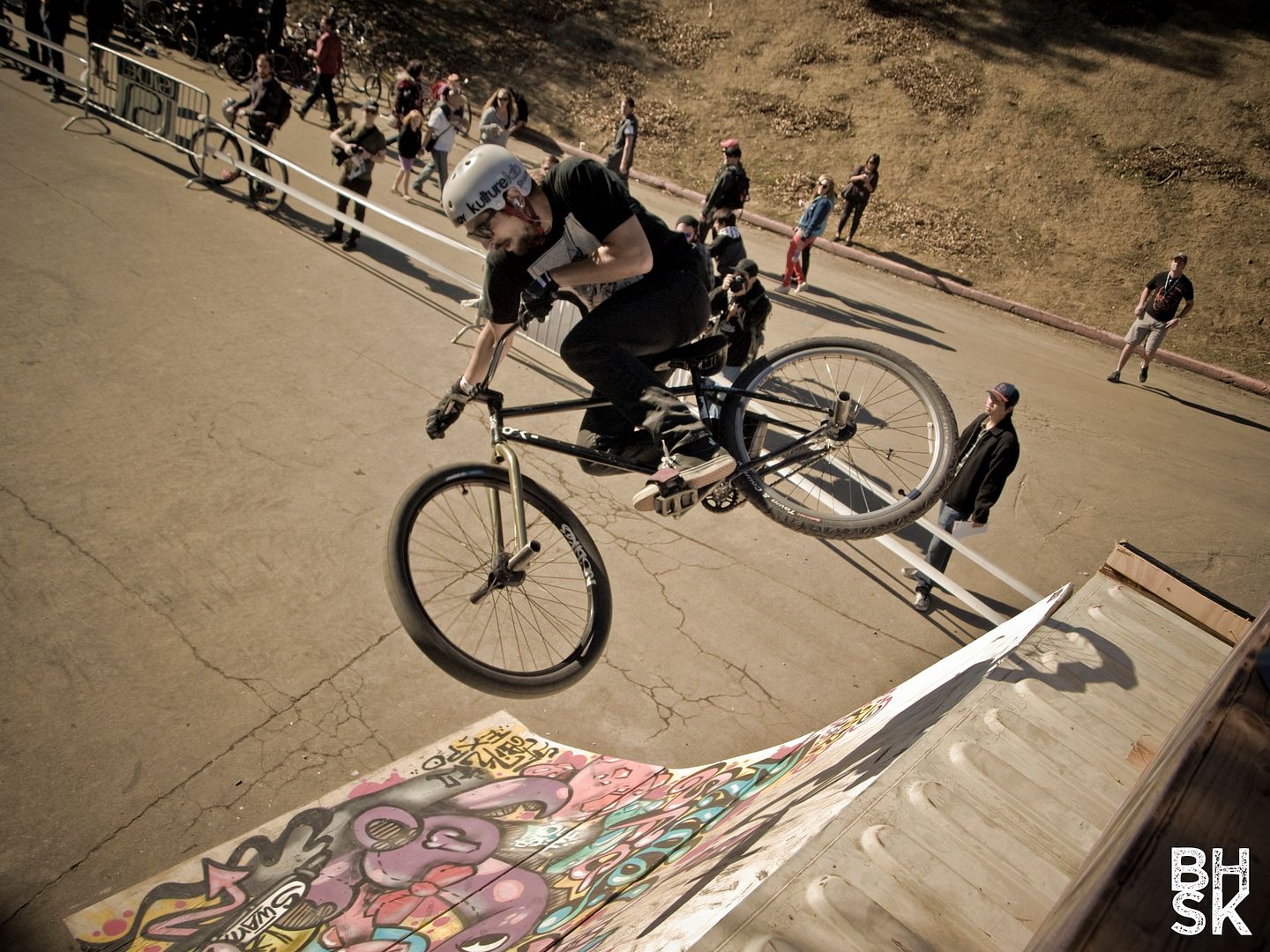 johnny coward was a judge in the am comp and last year he was the winner of the am comp. now he's in the pro division. a lot happens in a year people!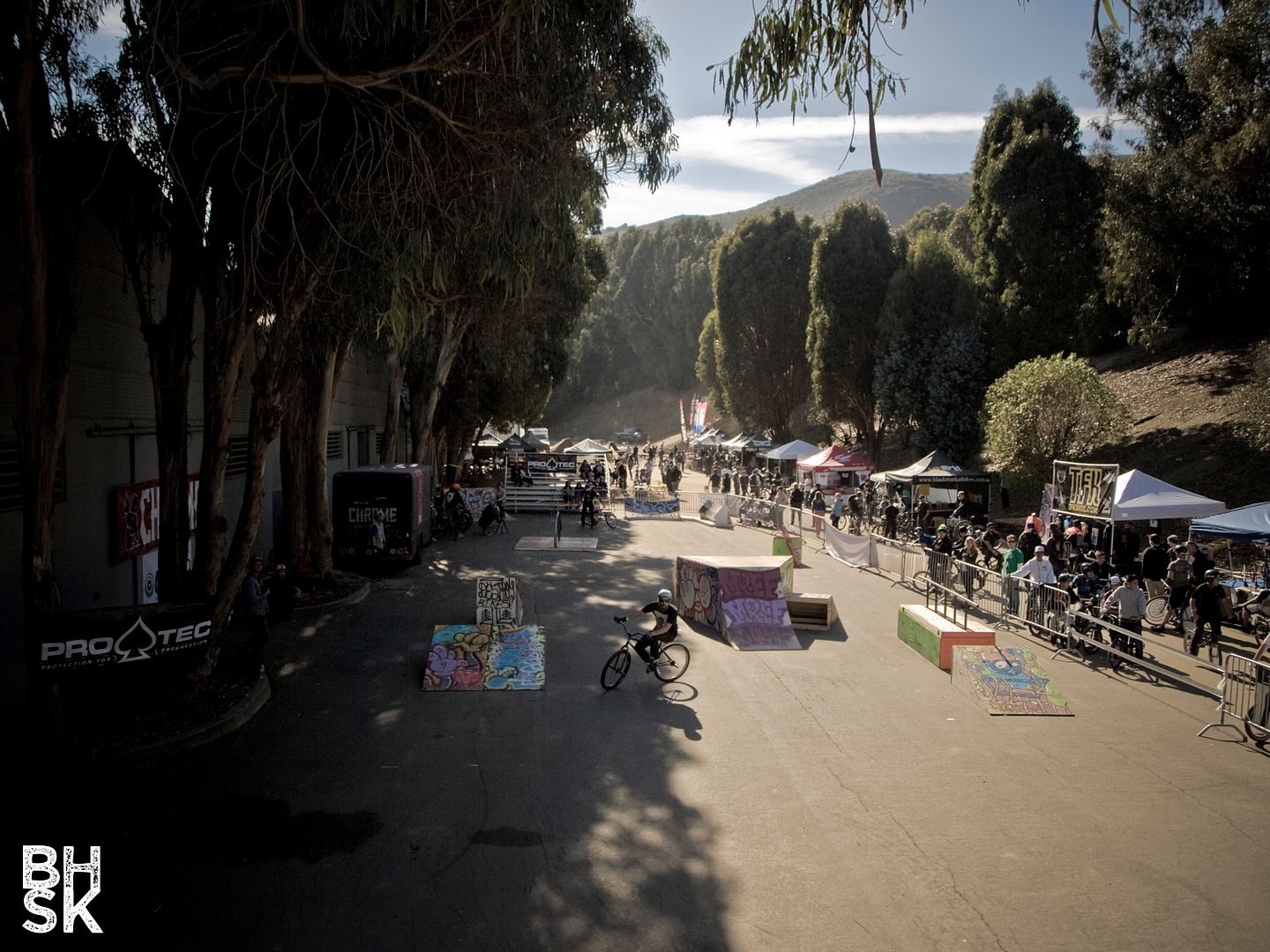 course layout was really good this year. lots of good run ups to ramps and stuff, and the flow was pretty damn good.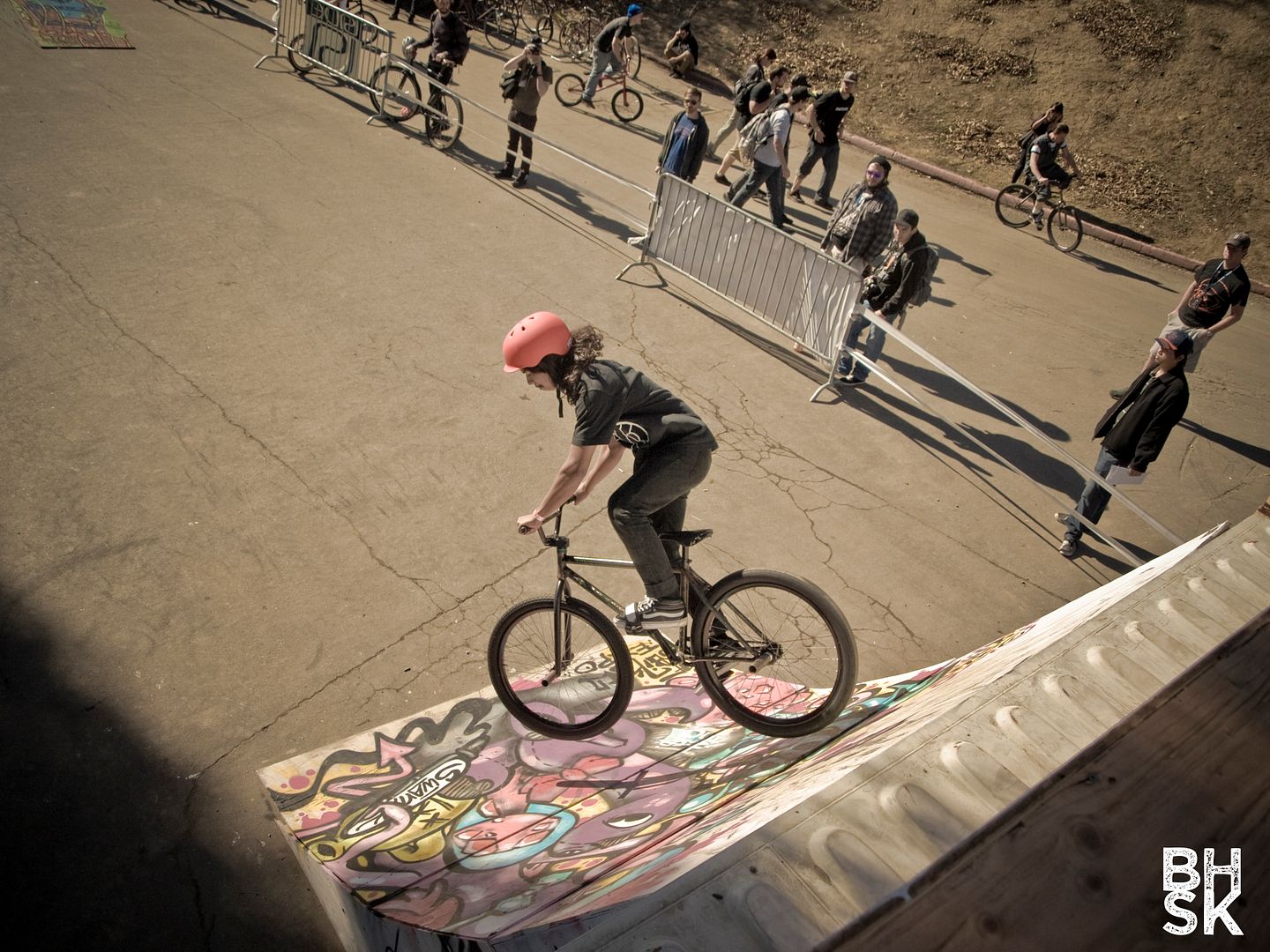 destroy rider alex rodriguez AKA gnarlos.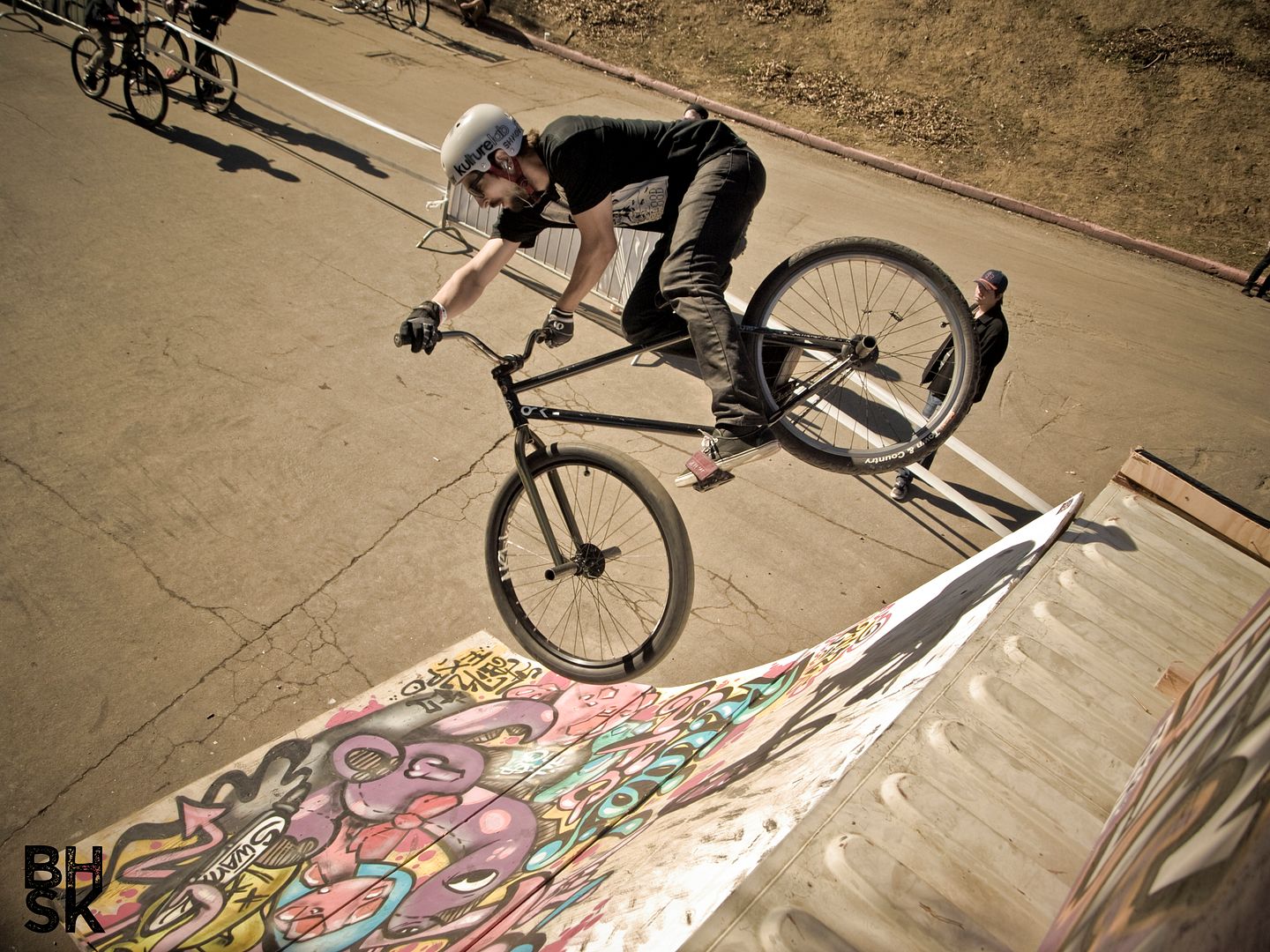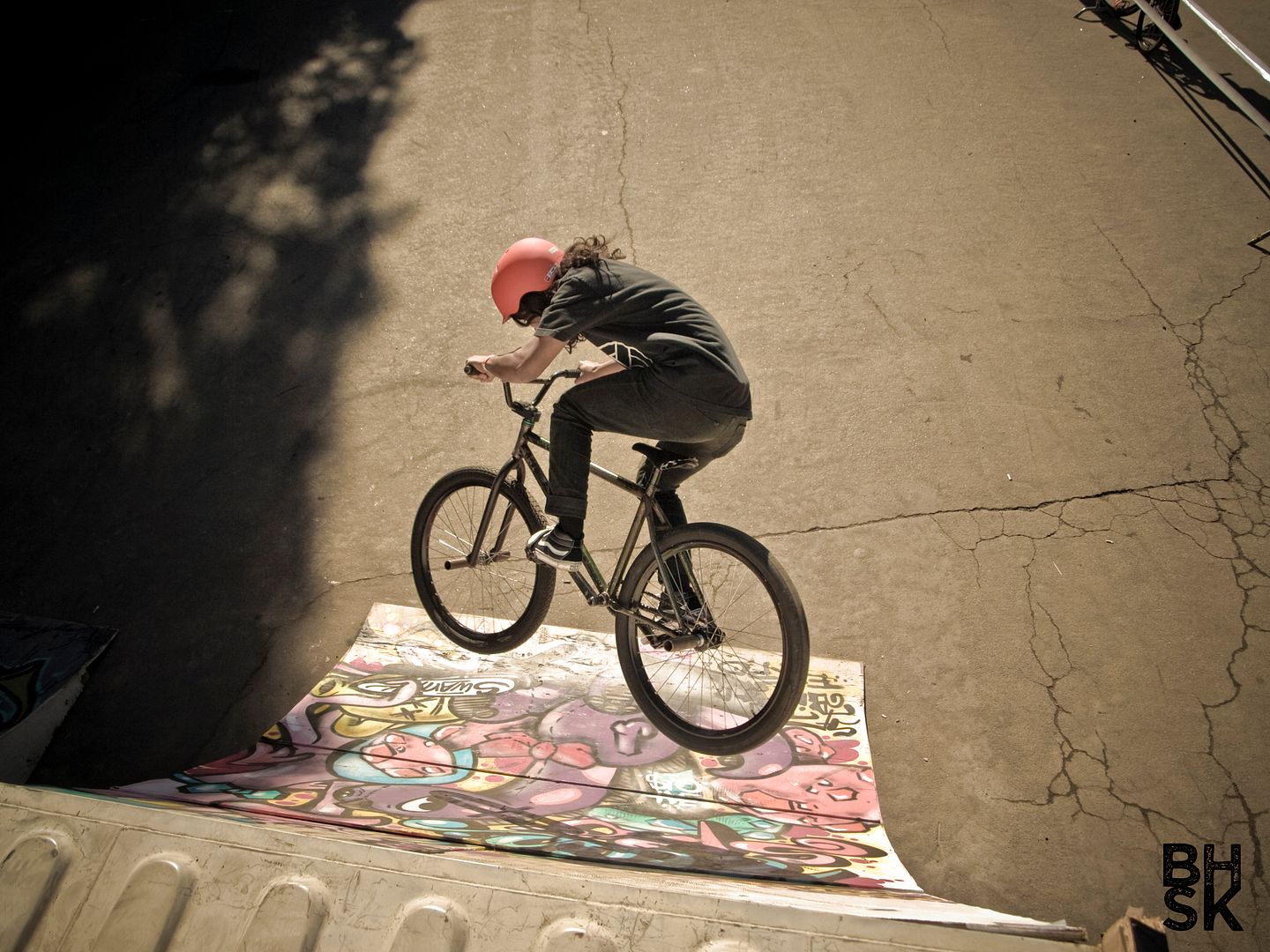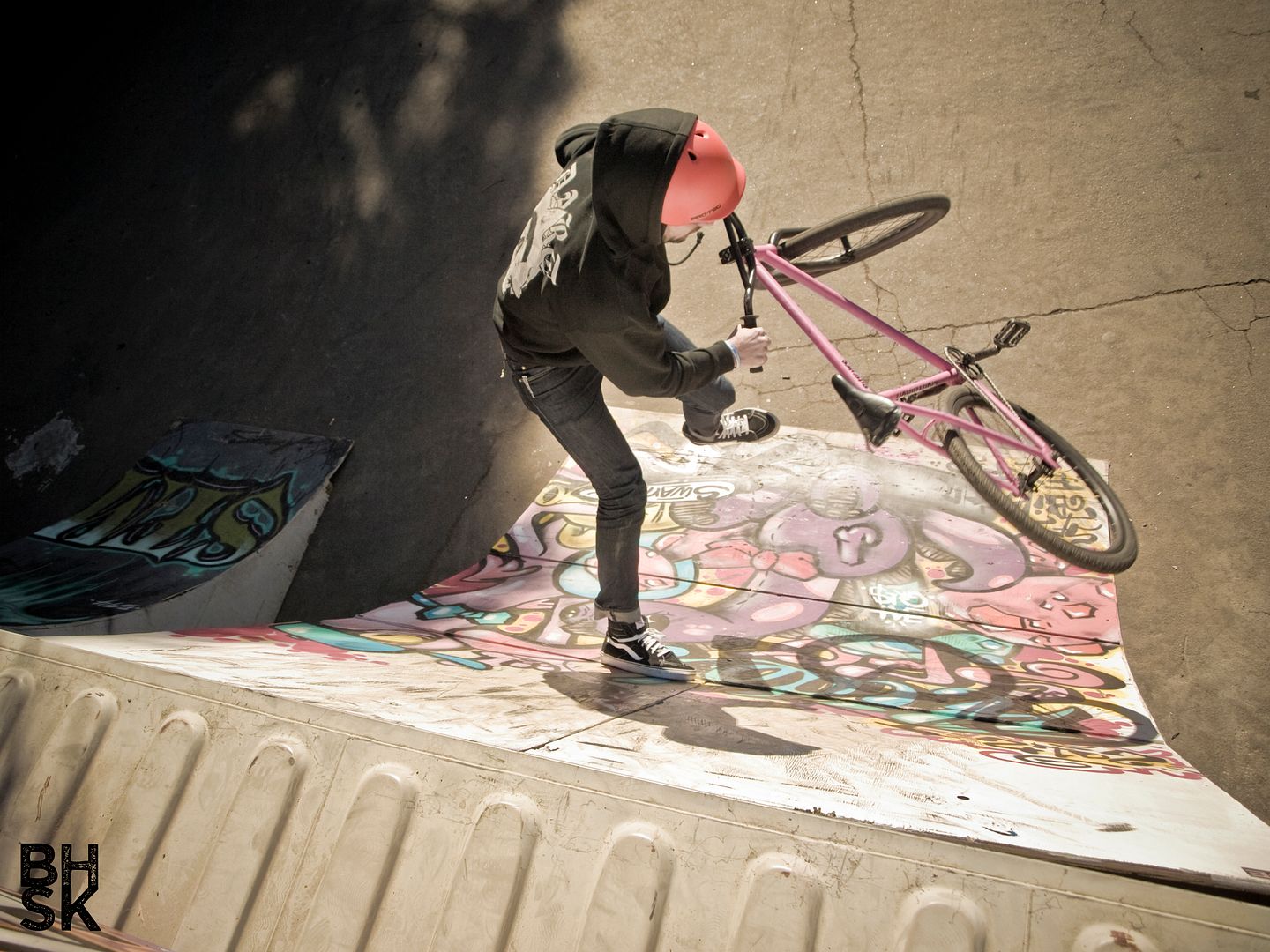 hey look, its the internet's kris
lockedcog
and his pink eighthinch.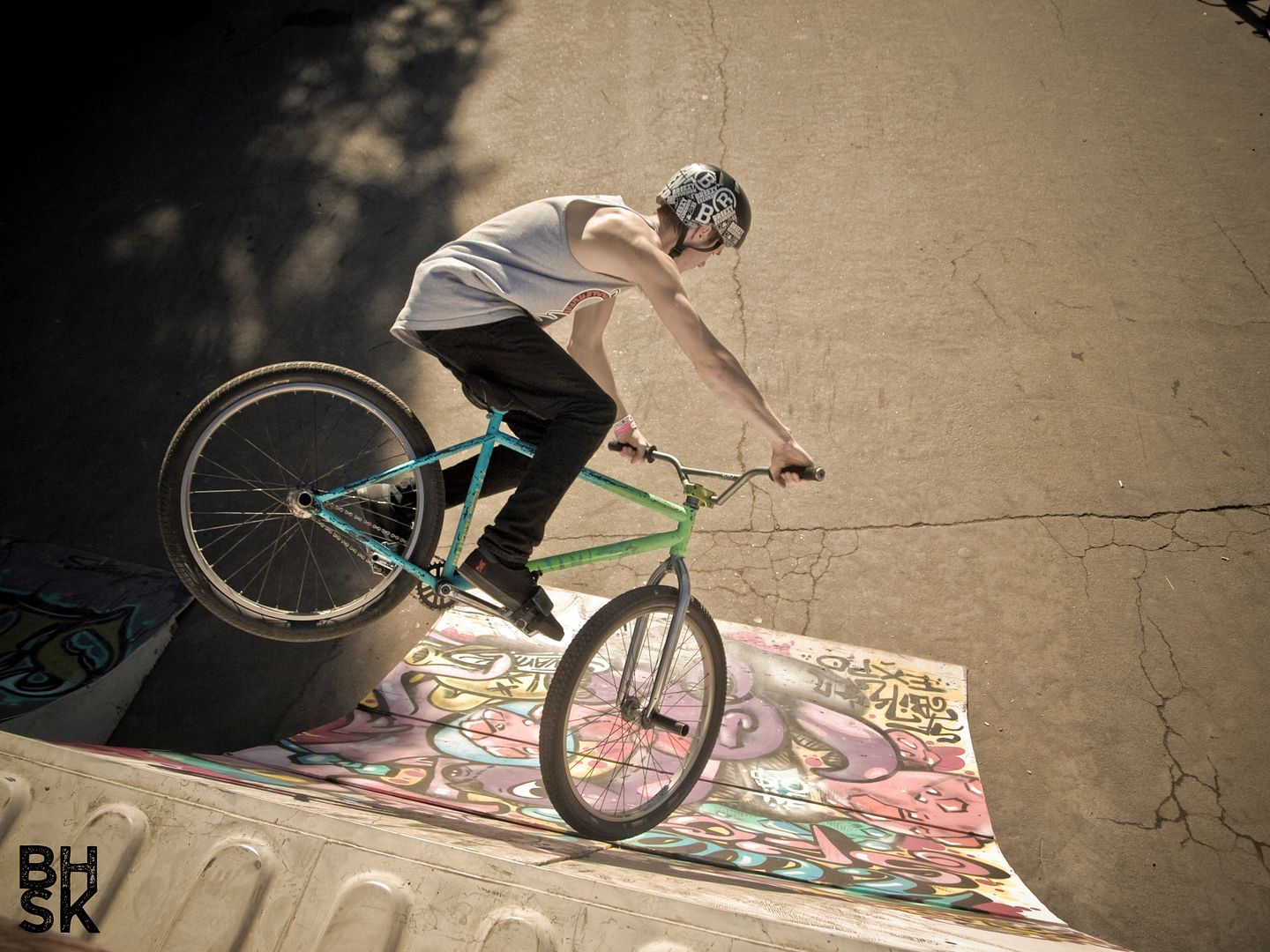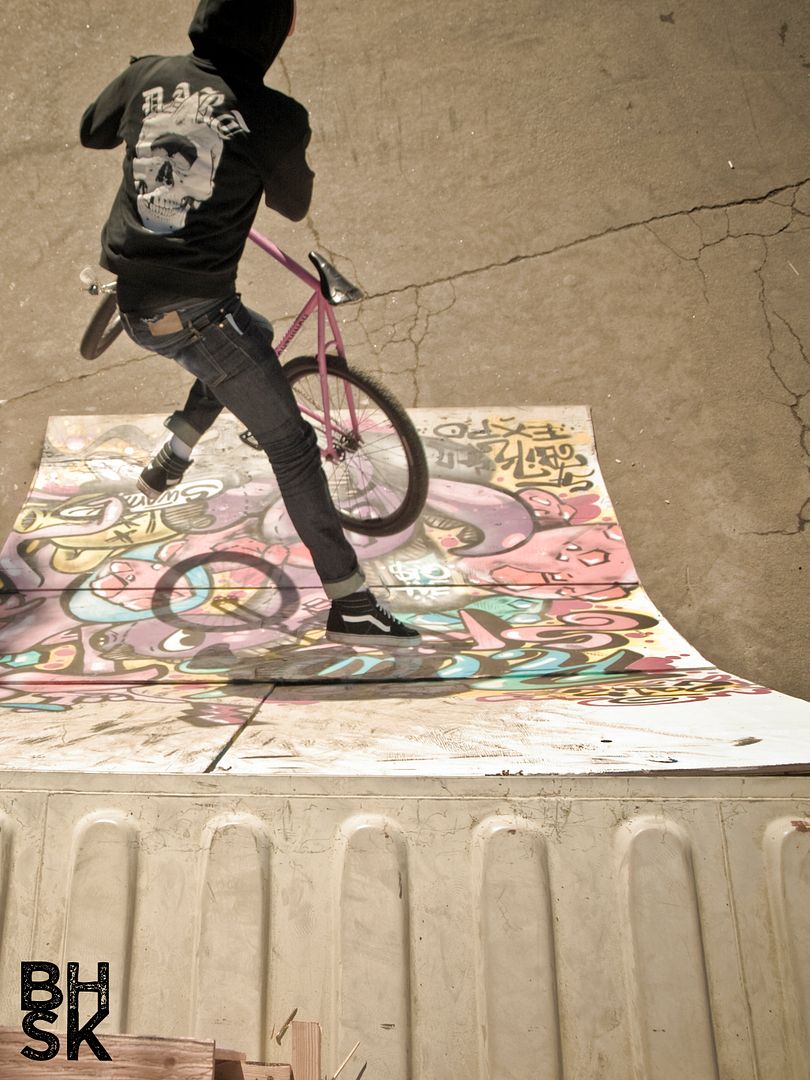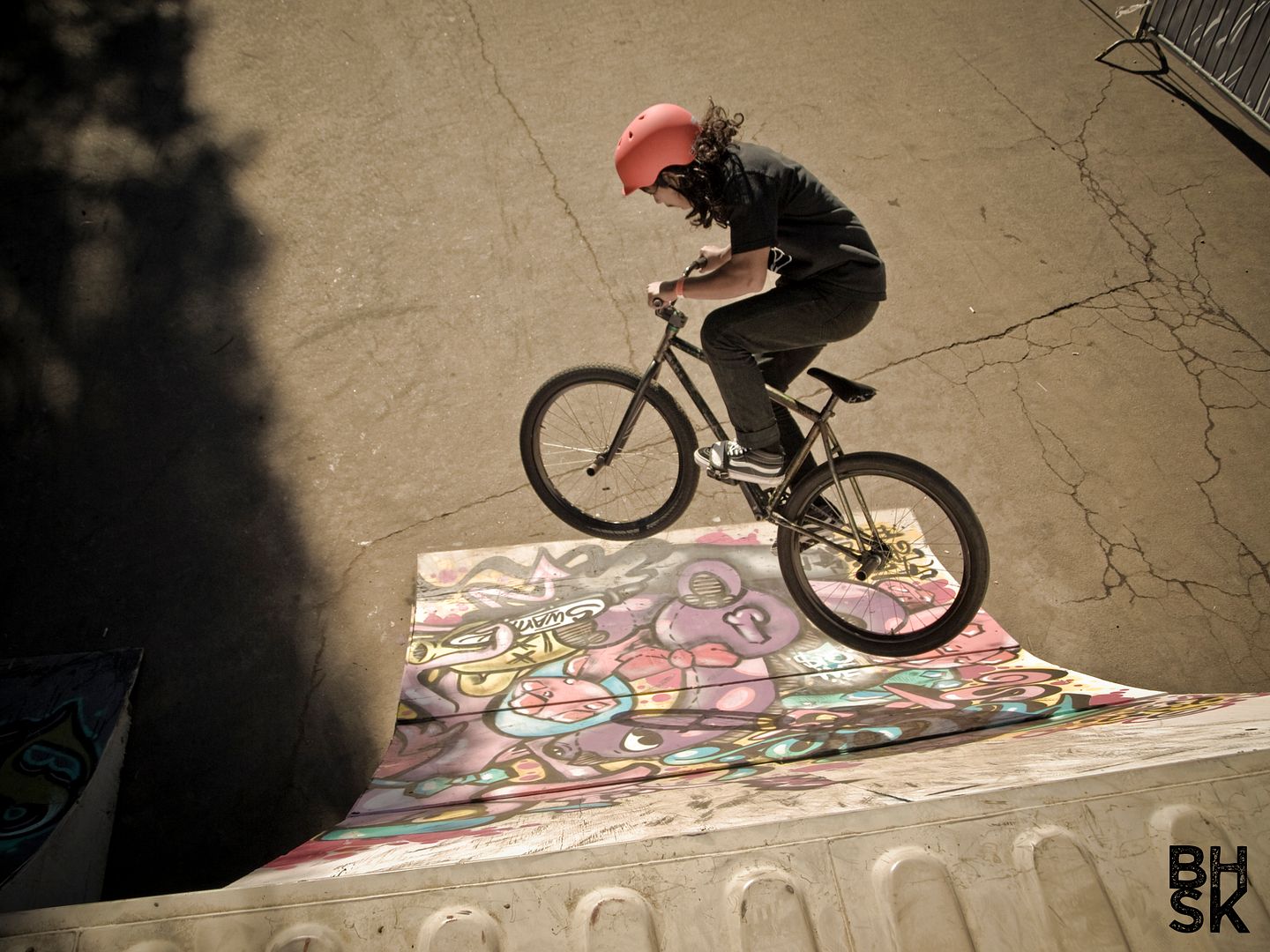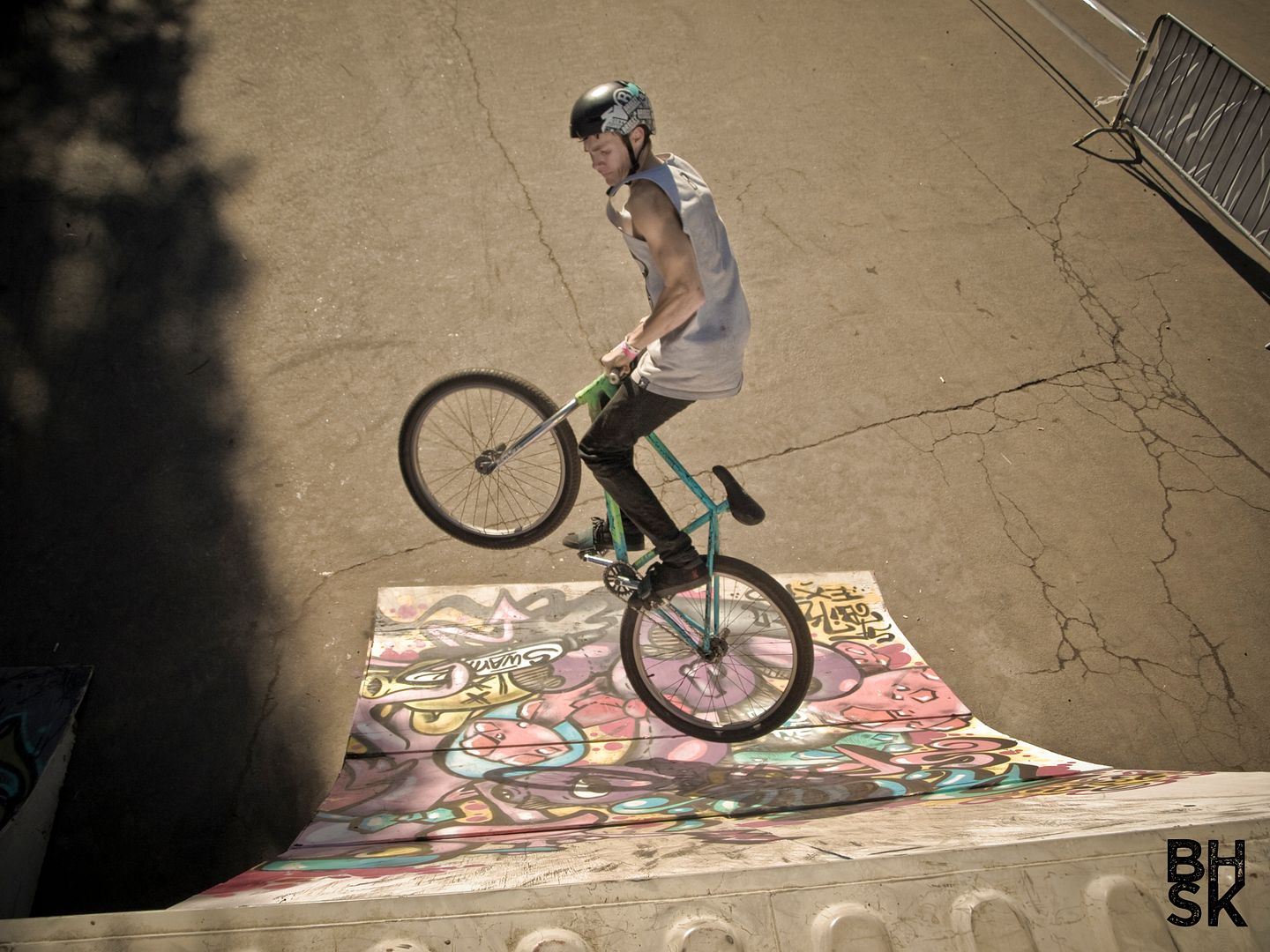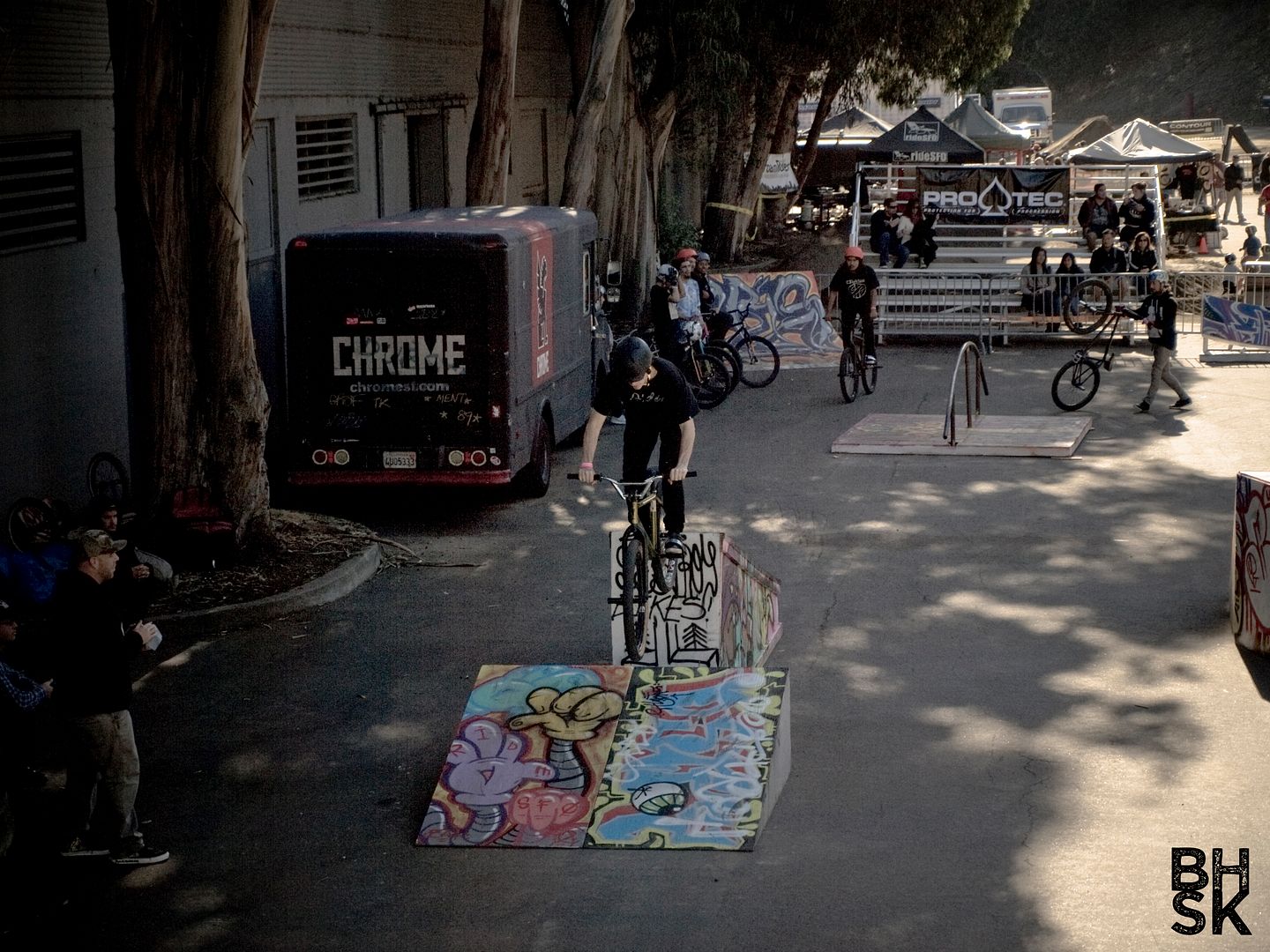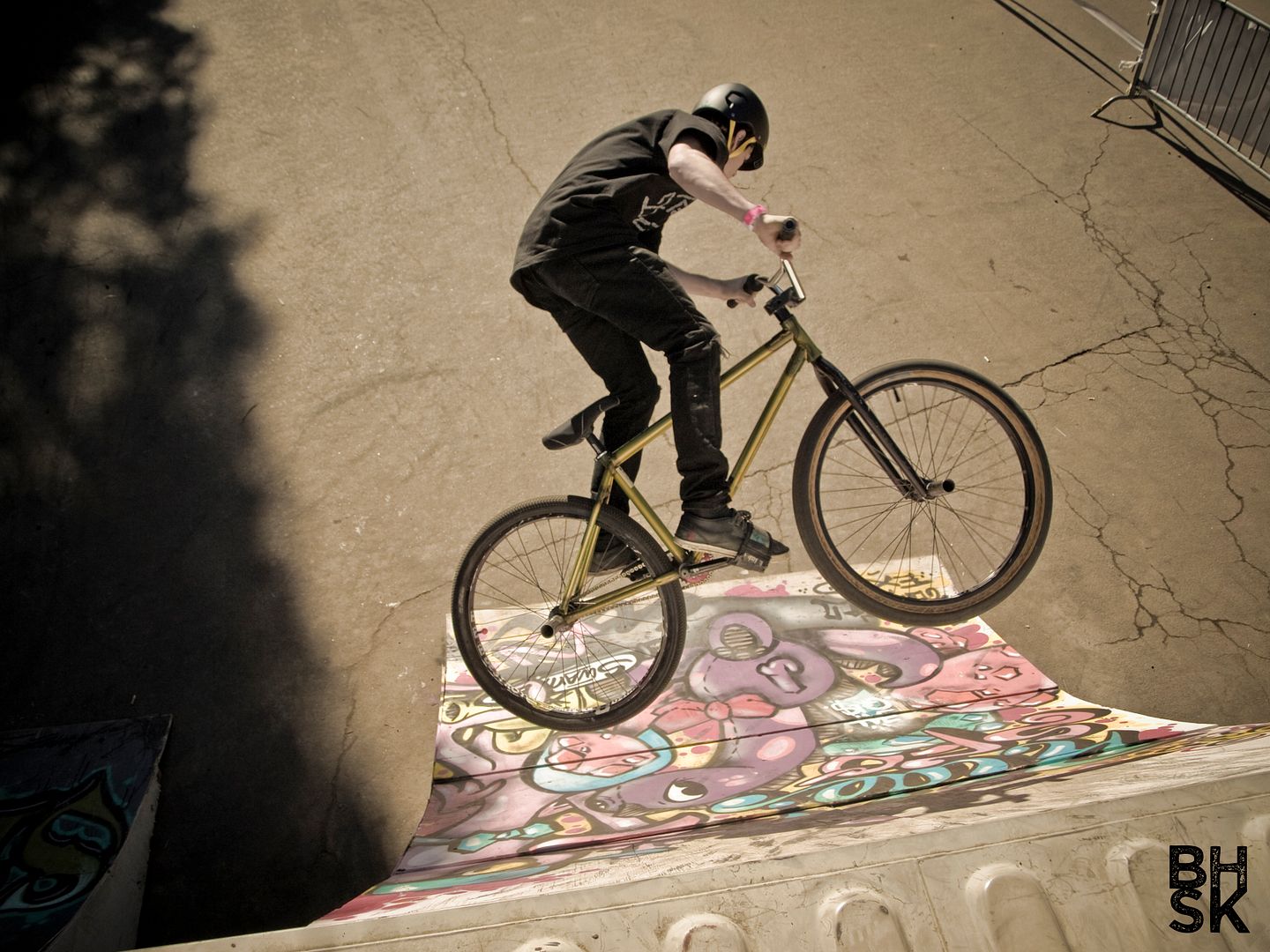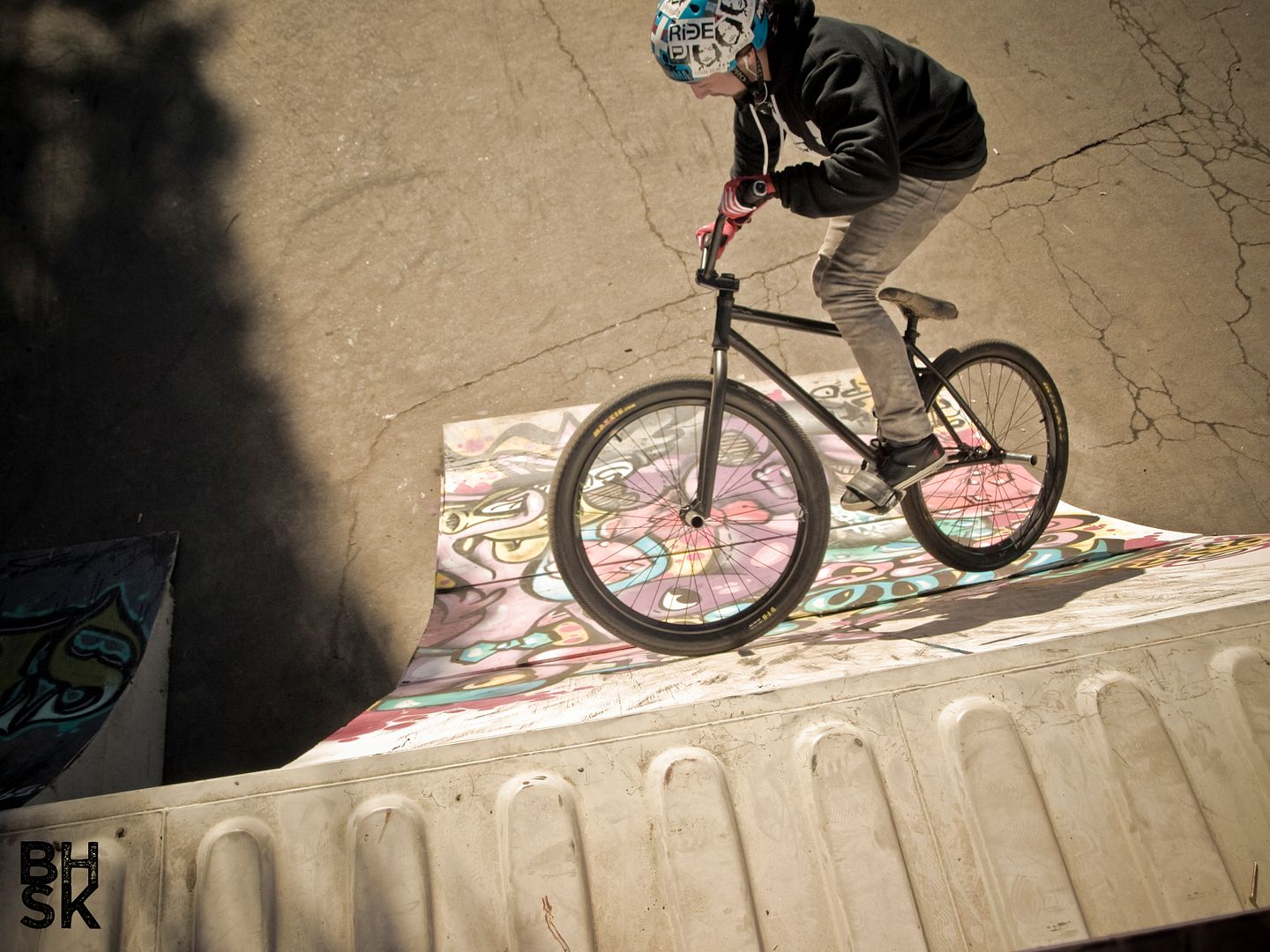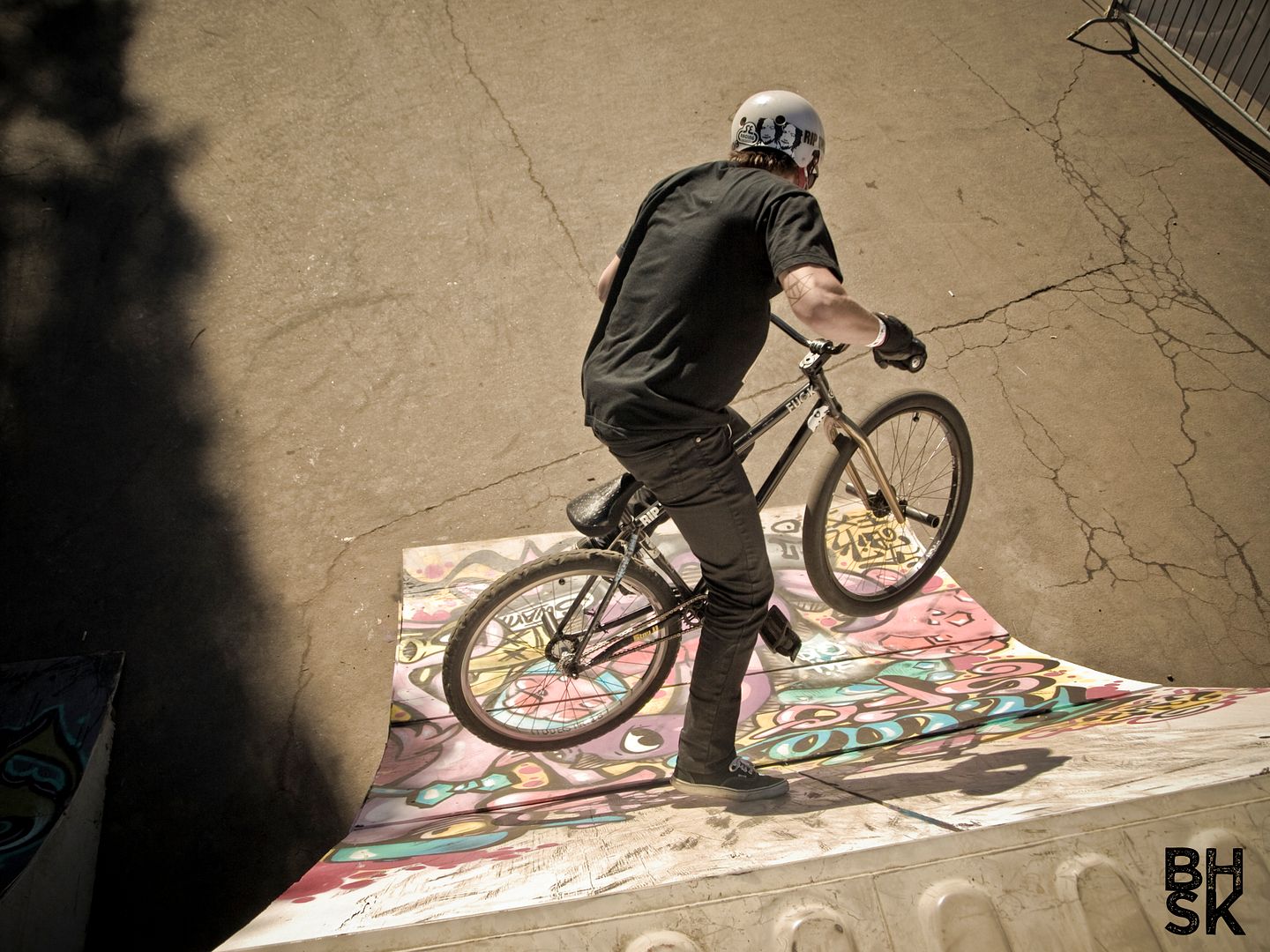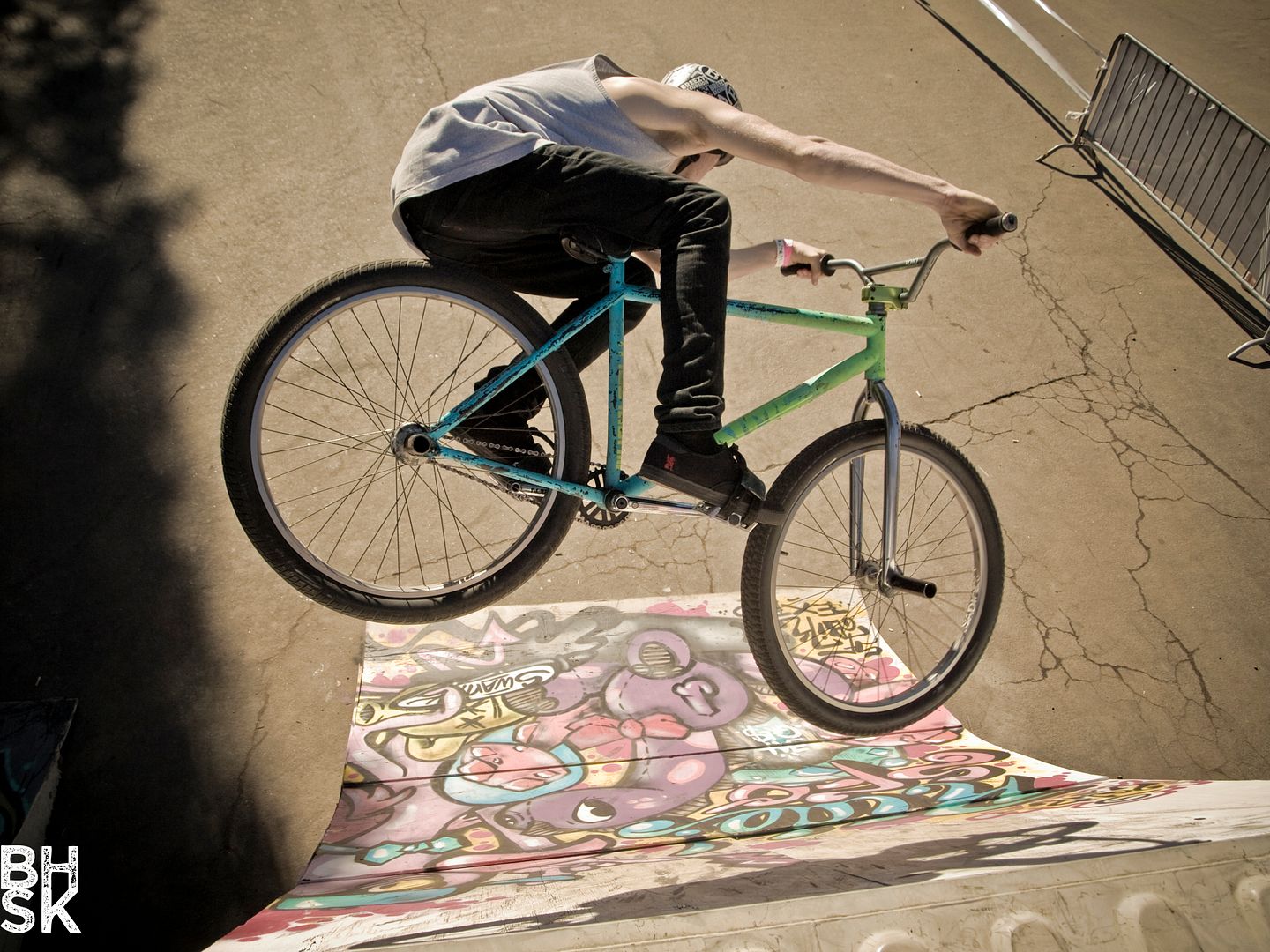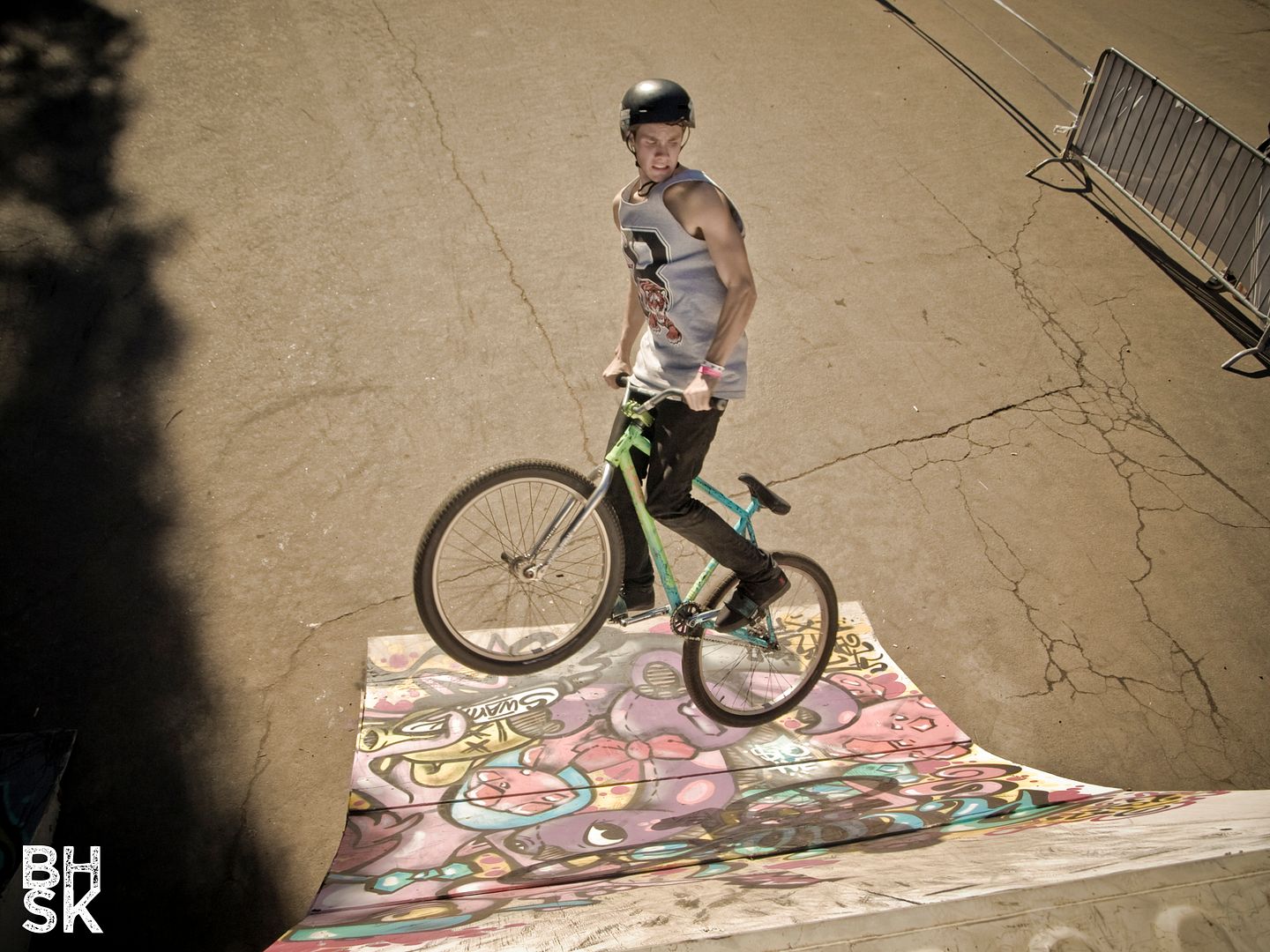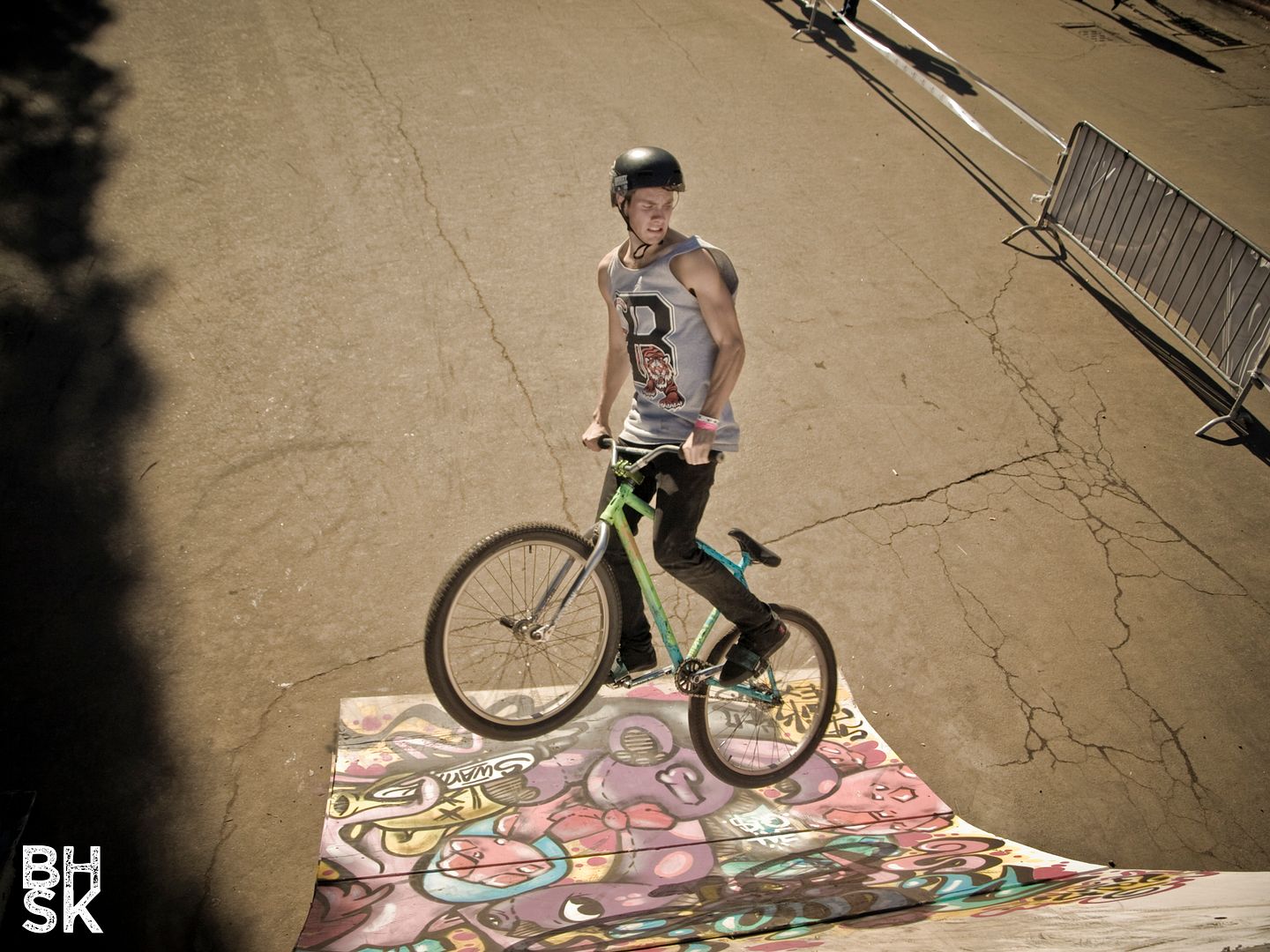 matt reyes, everybody, and the 540 face. love how i caught him twice with at the same point of rotation.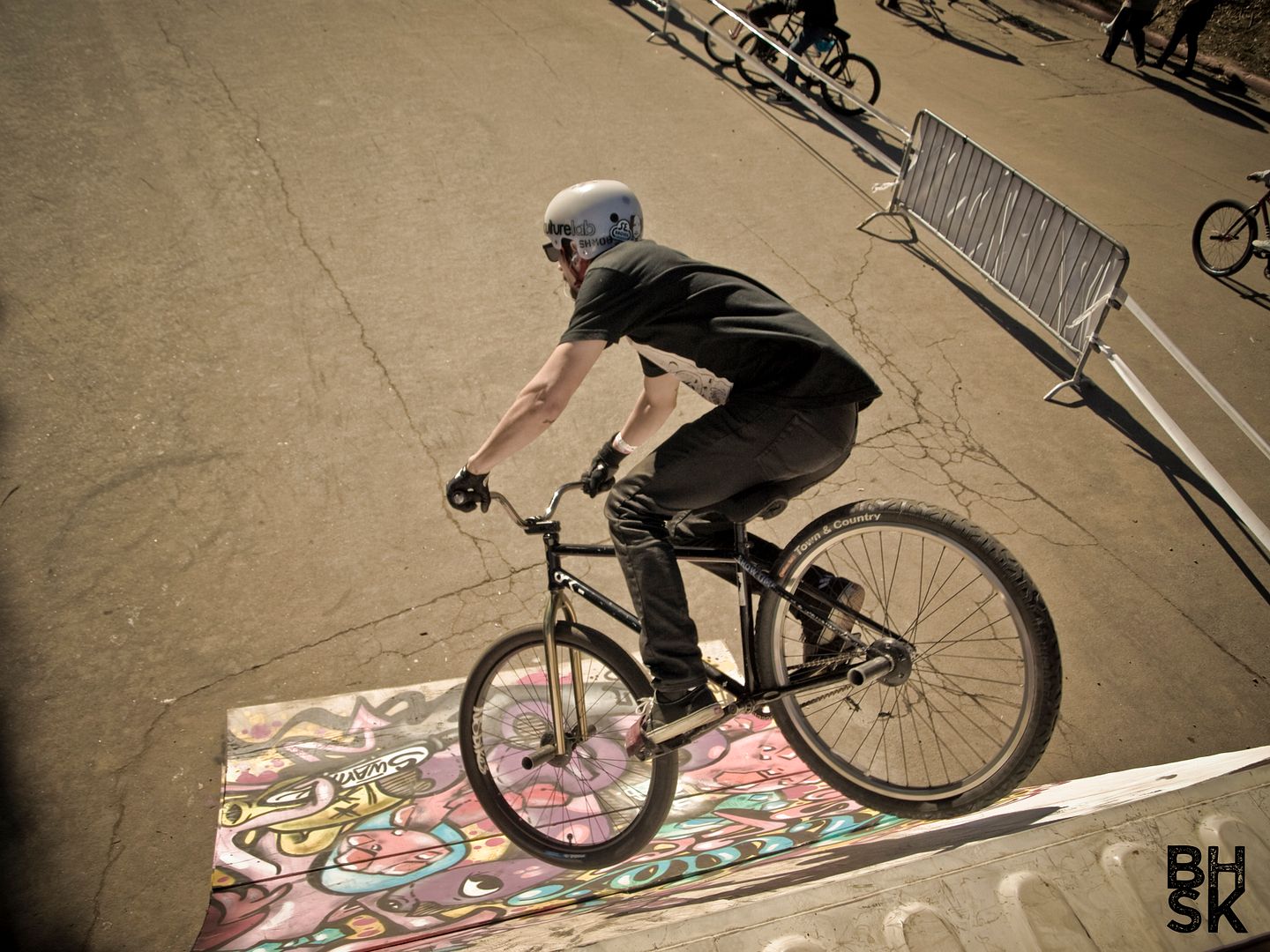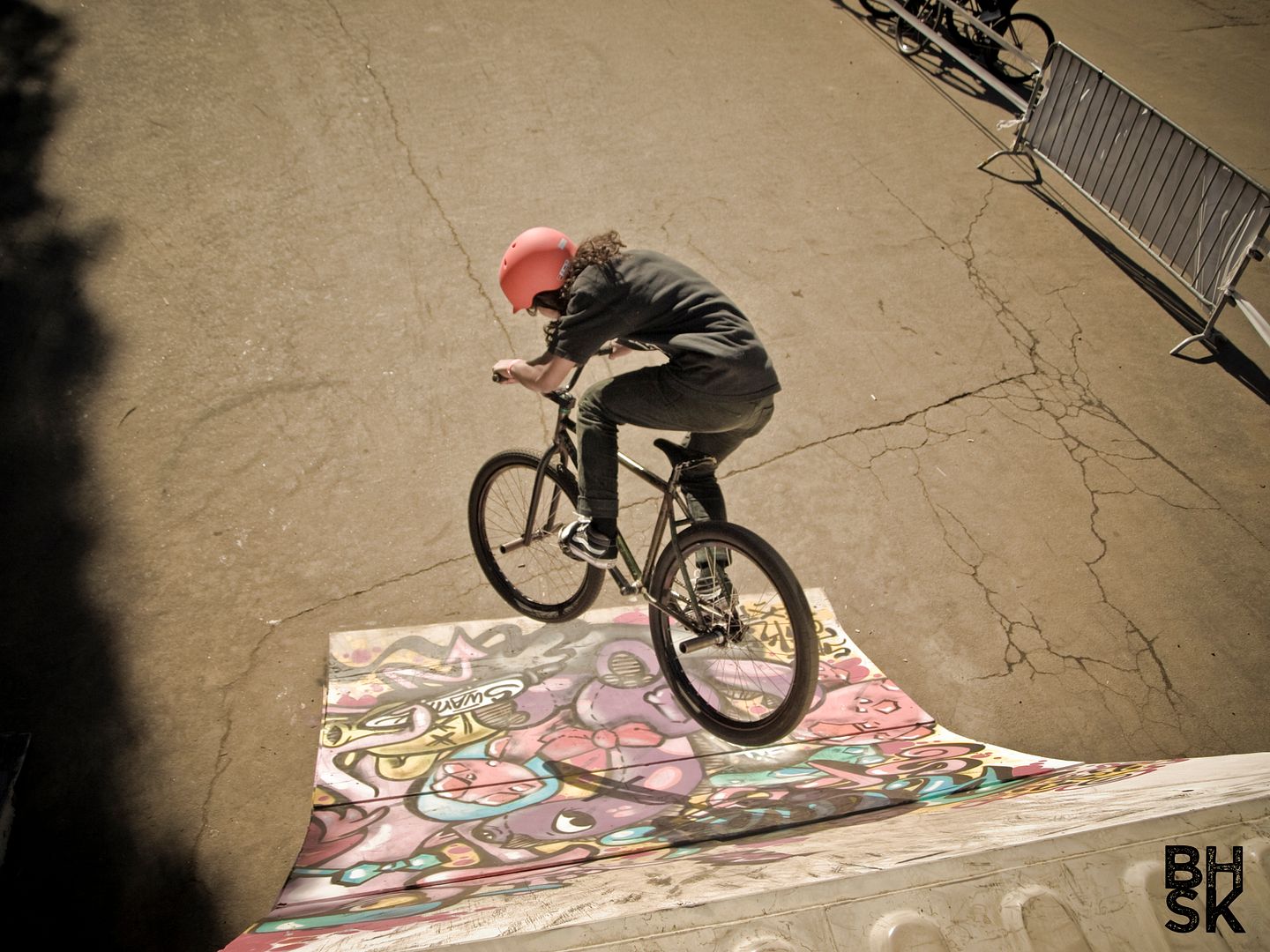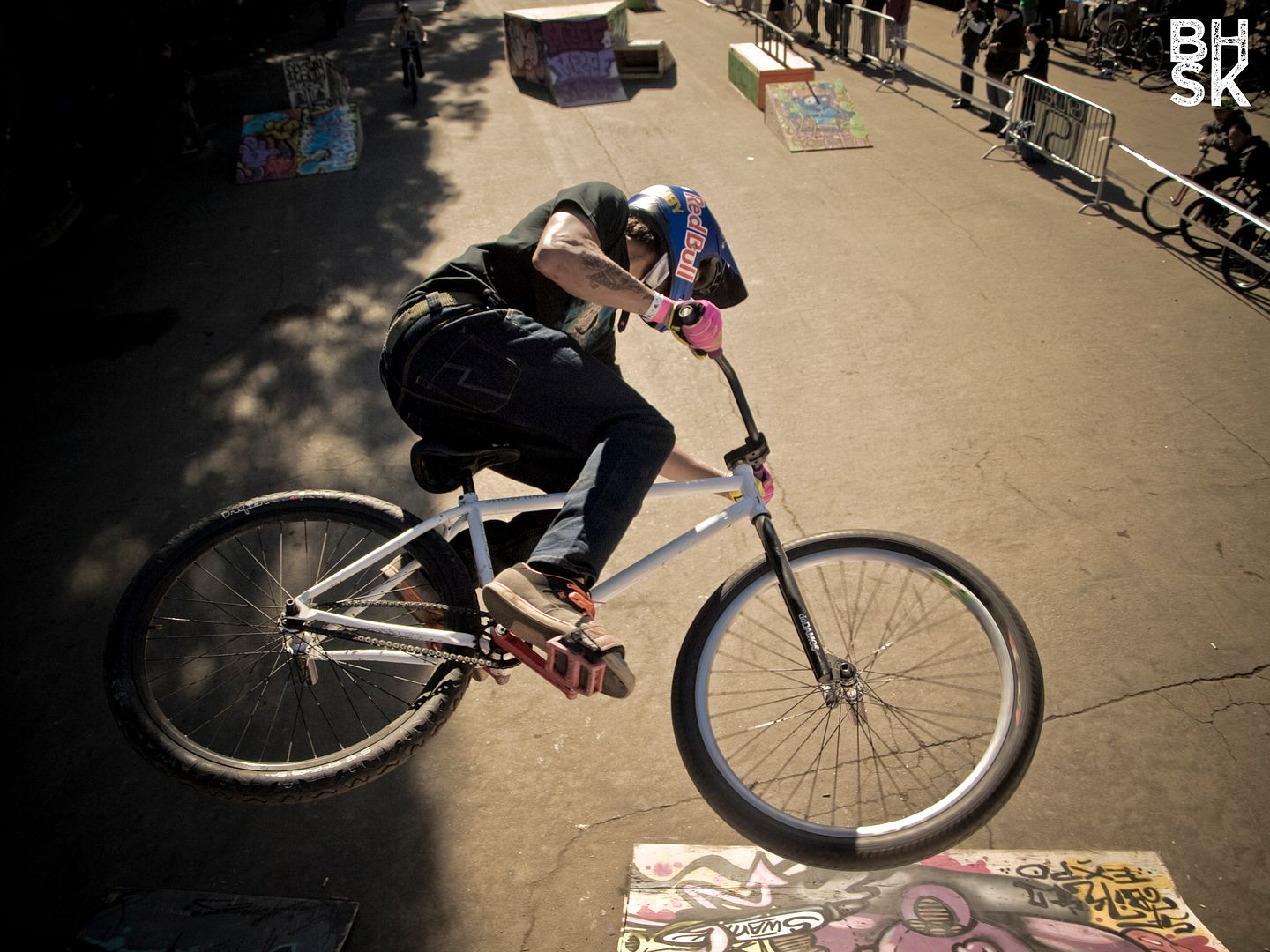 boothby knew how to launch look at his chain float. that's pretty gnar.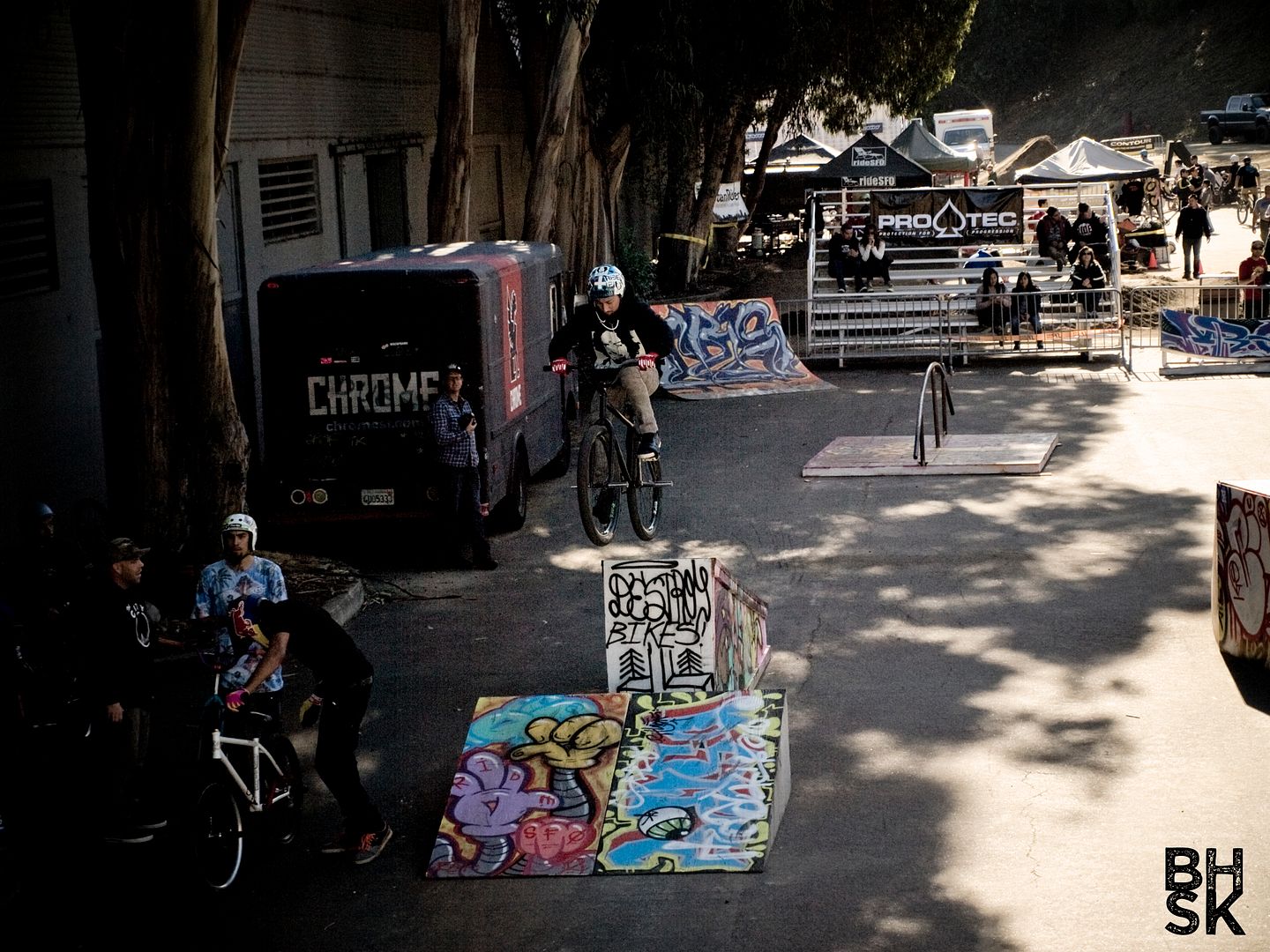 and guess what? that was only practice. yeah we haven't even gotten to the actual competition. for the first runs we put johnny coward against jakob santos...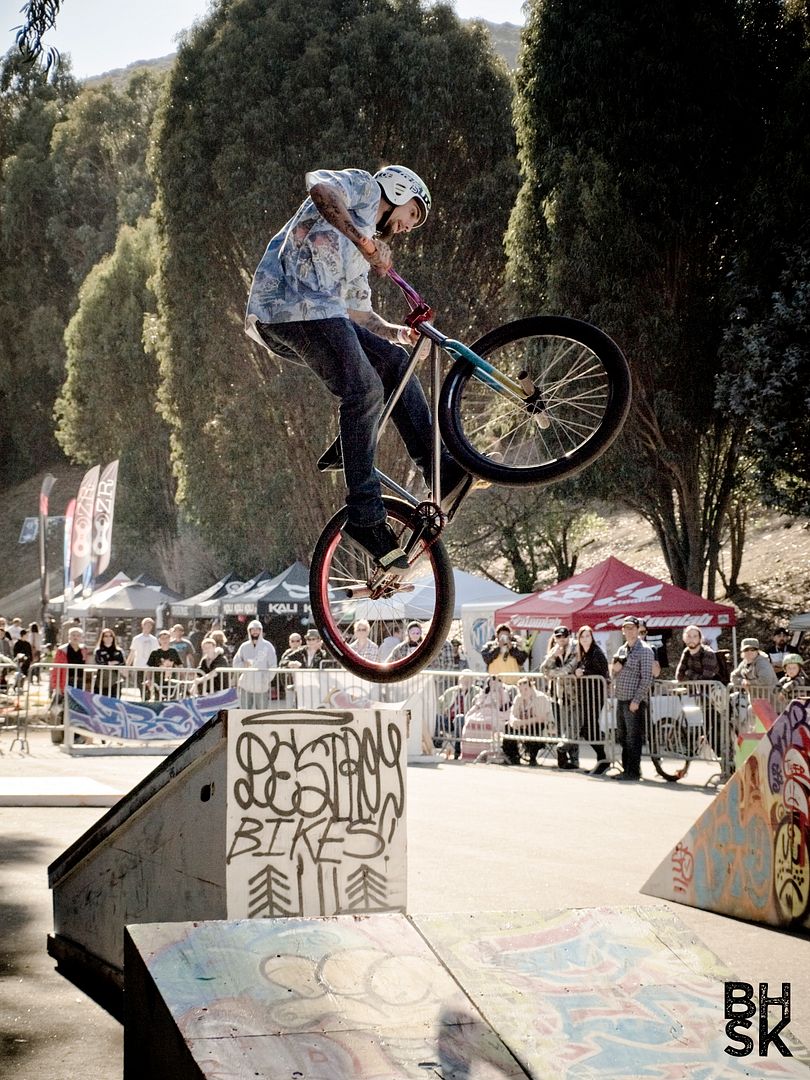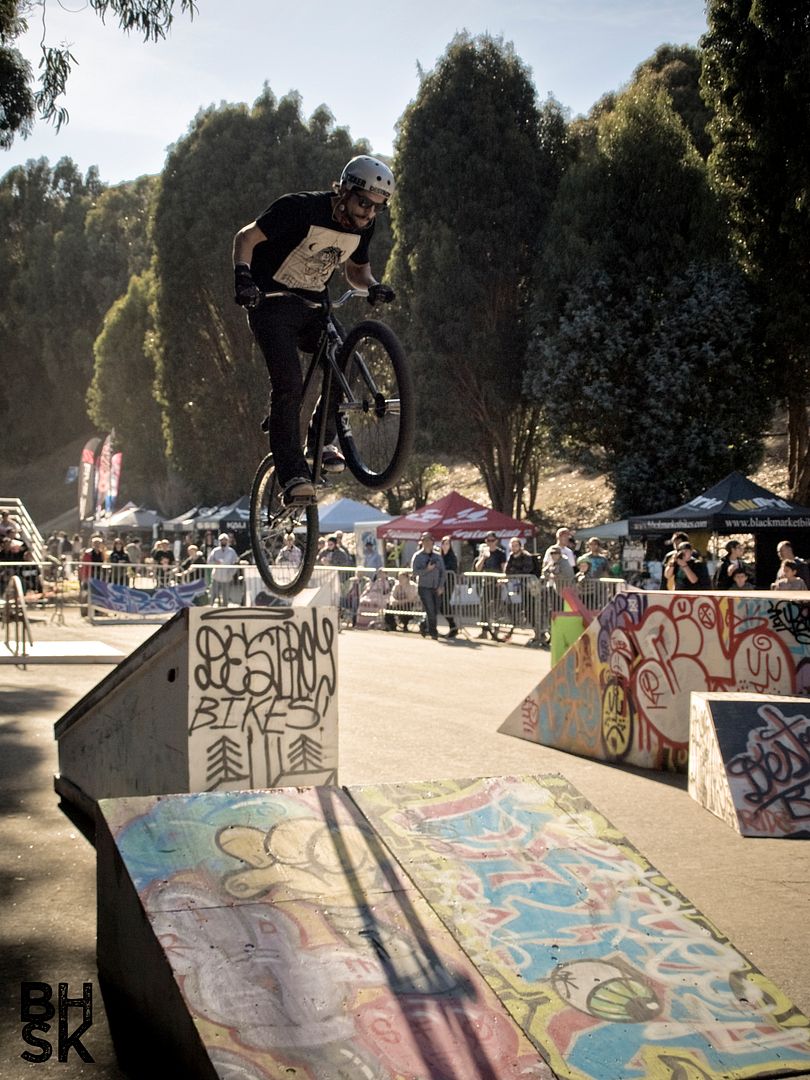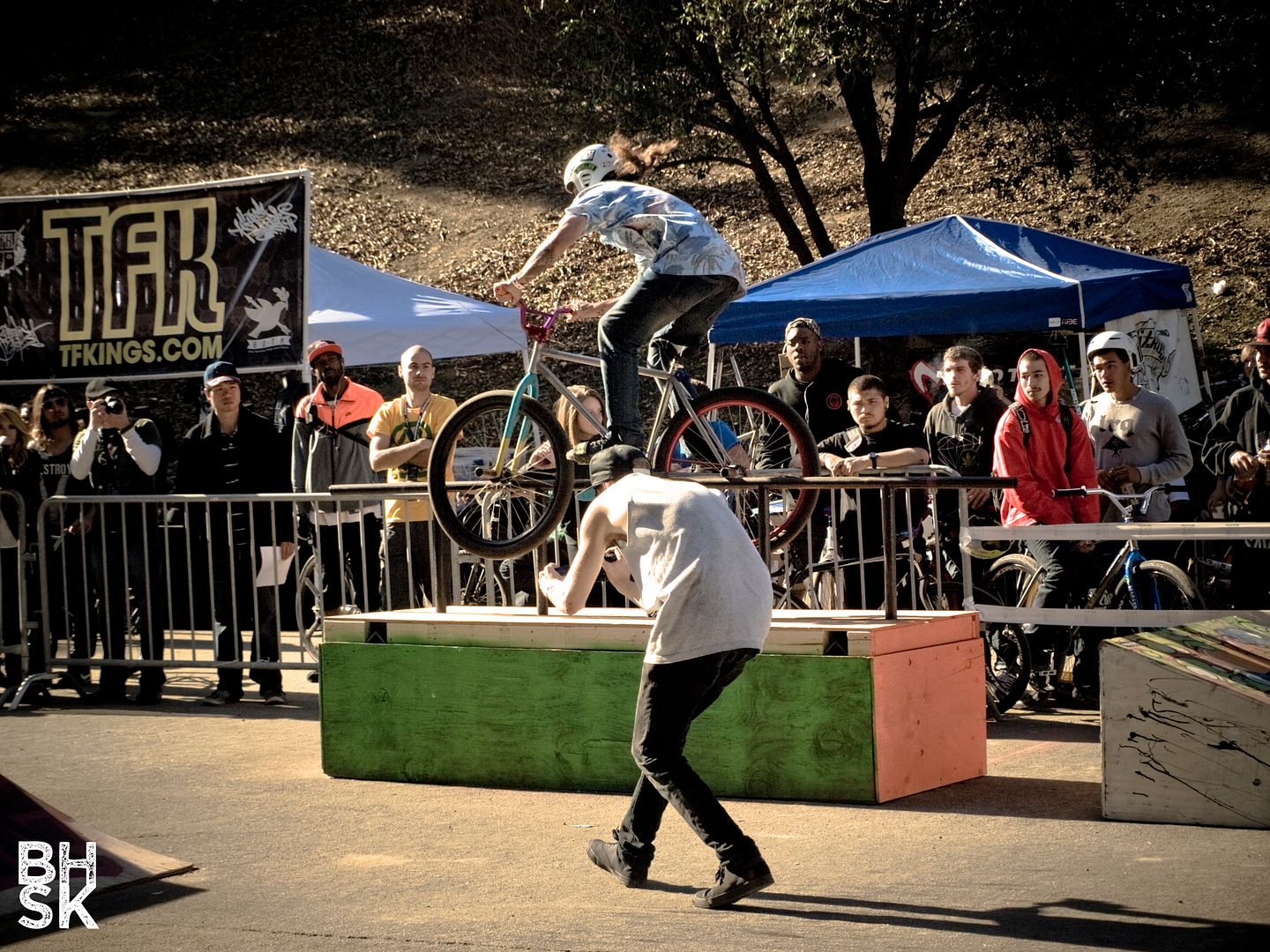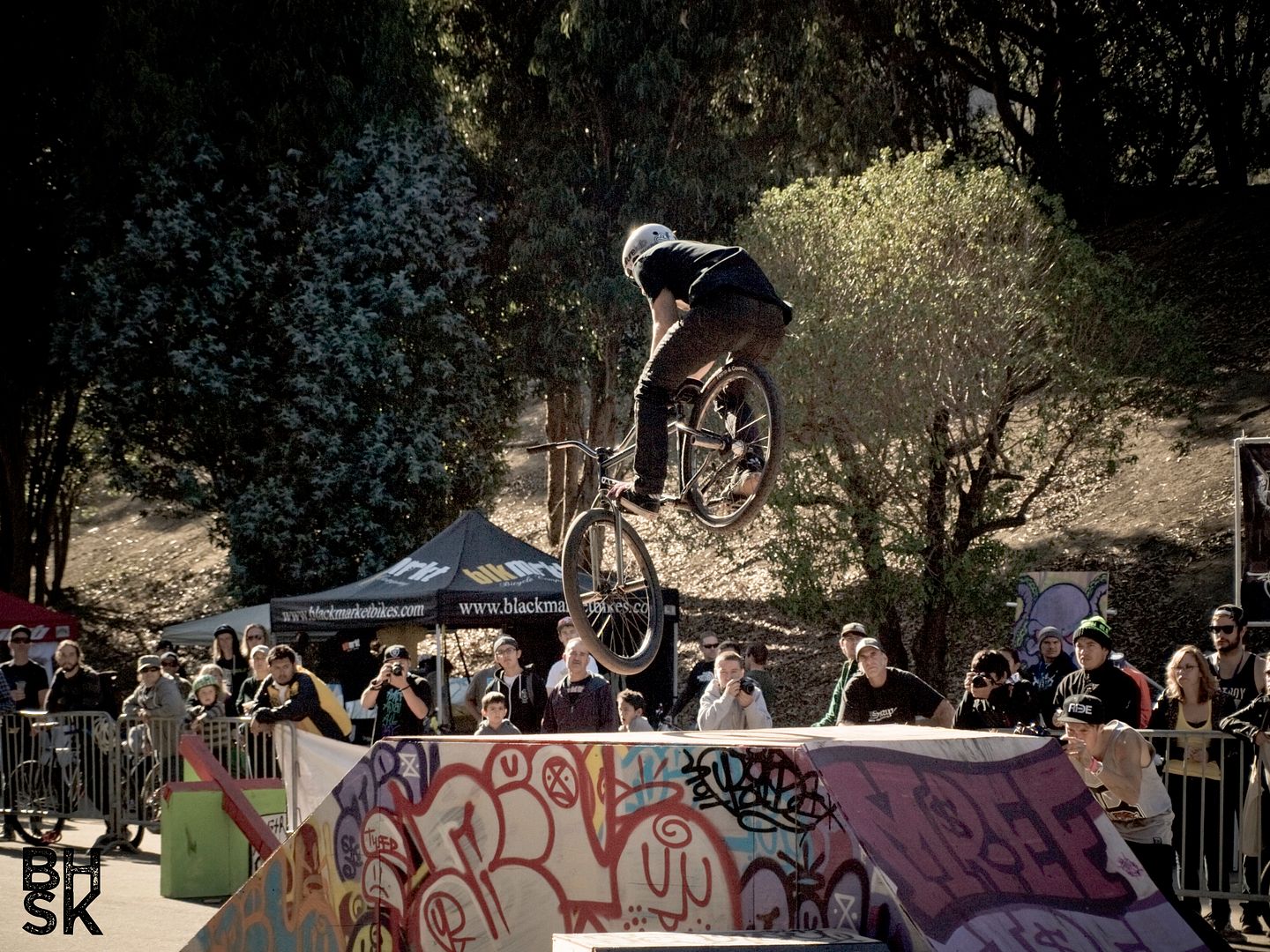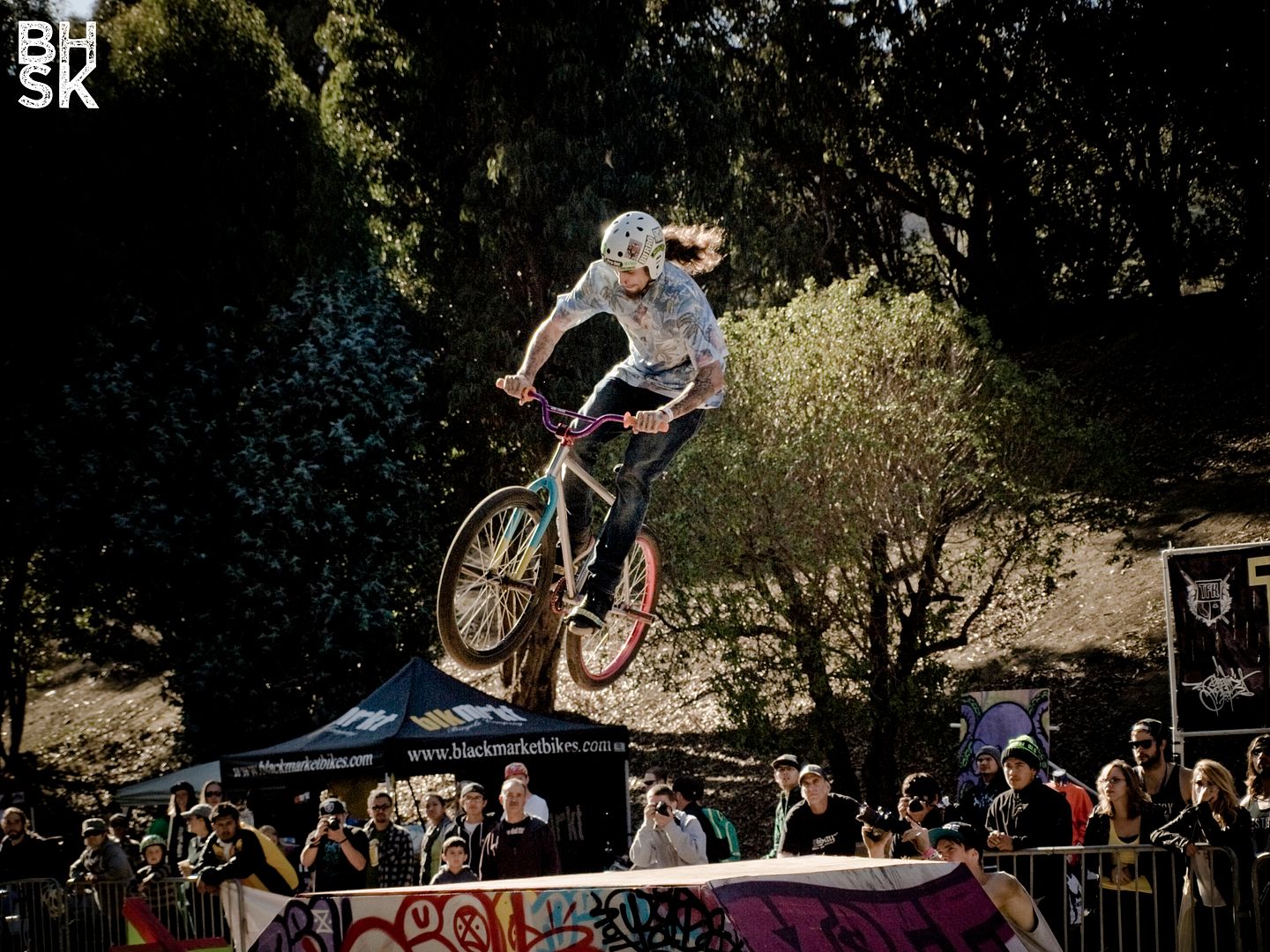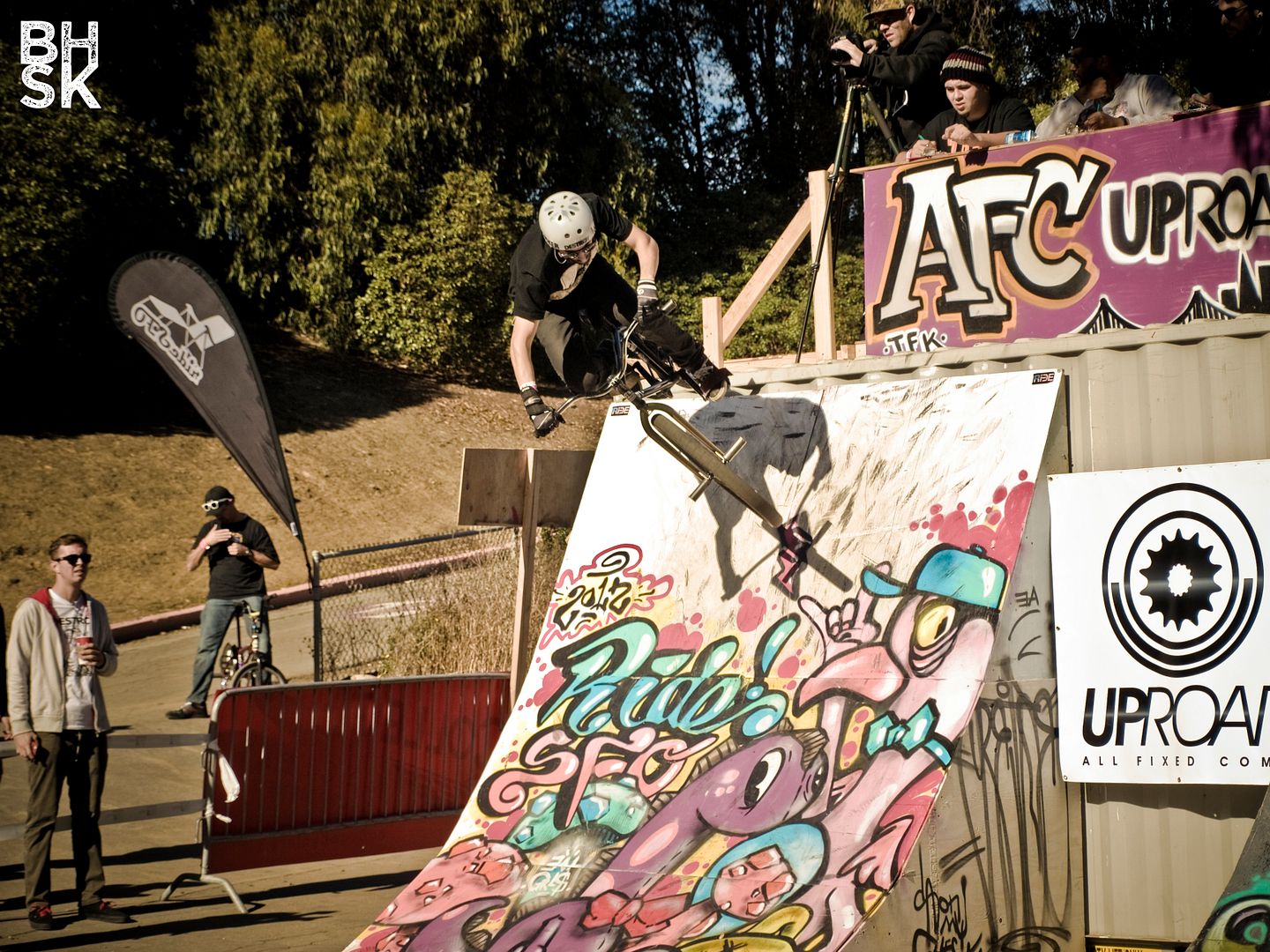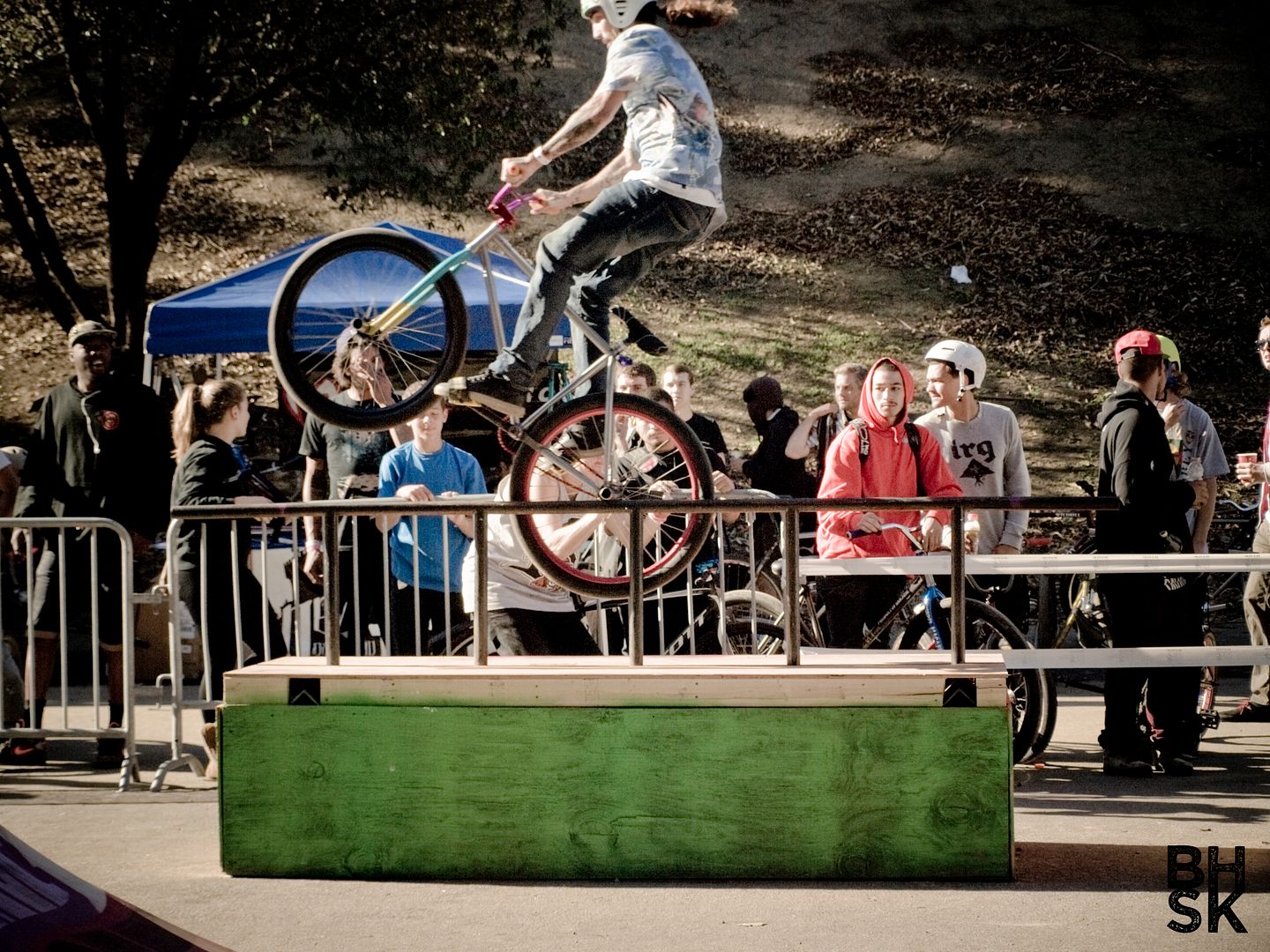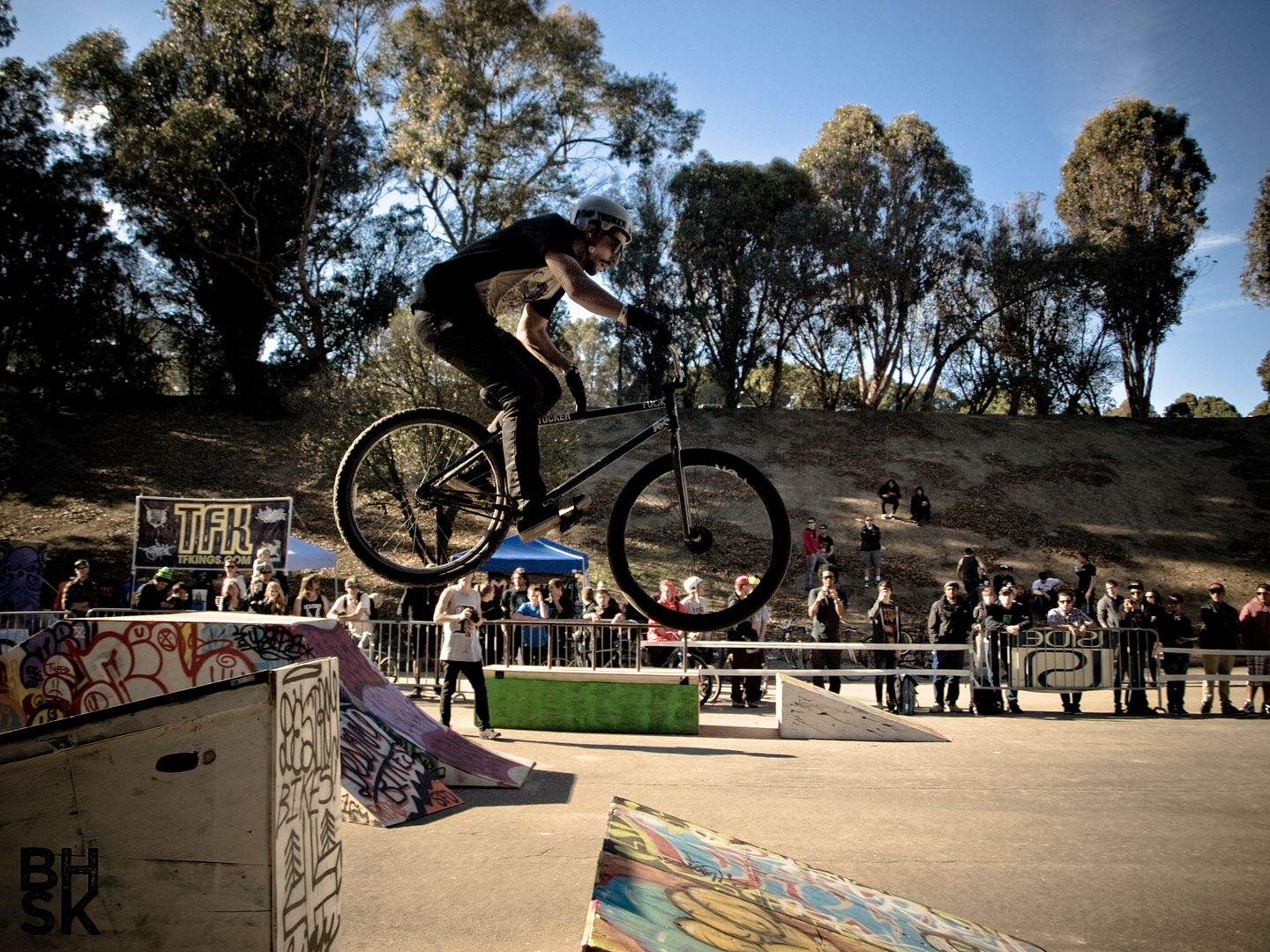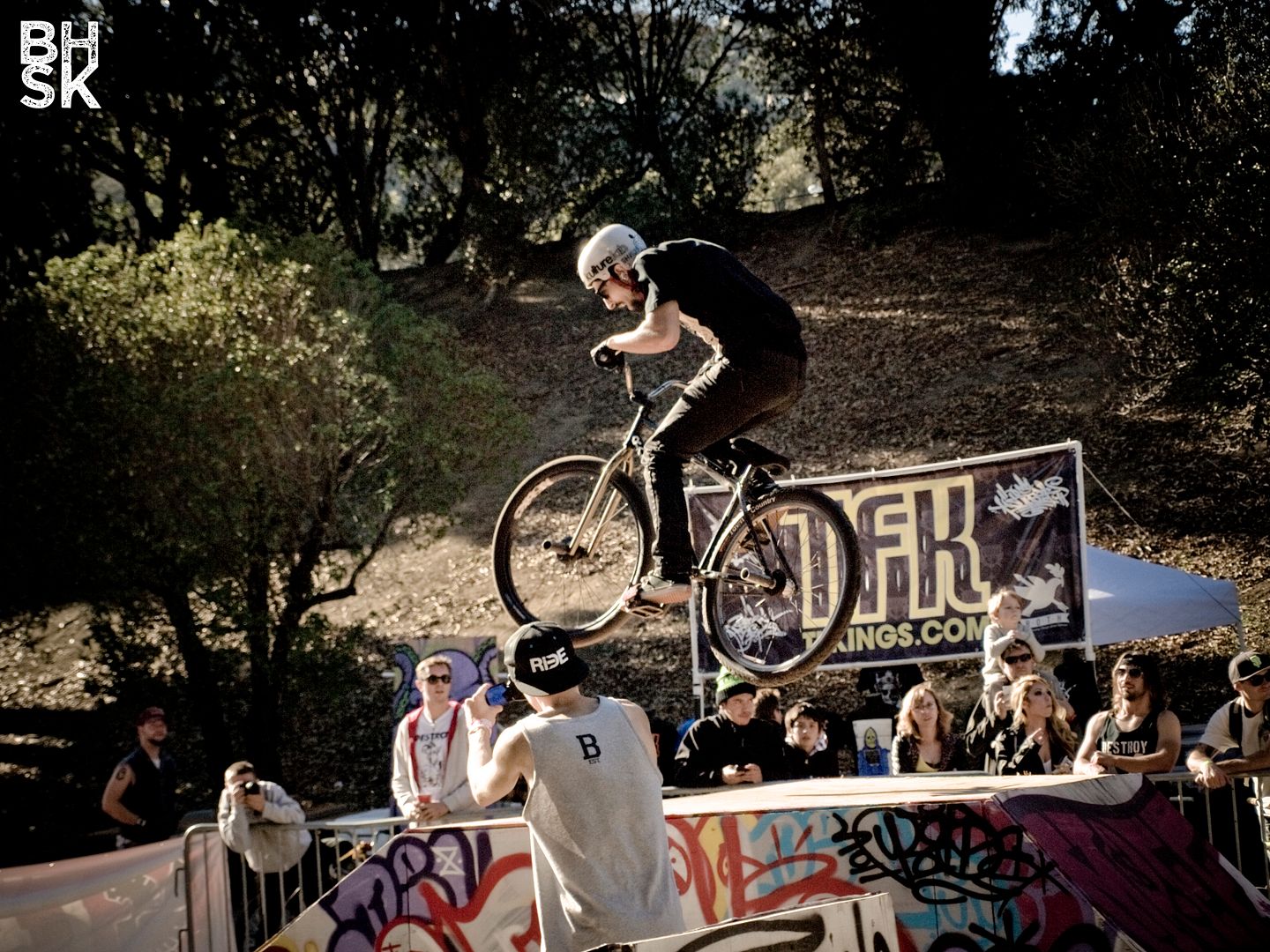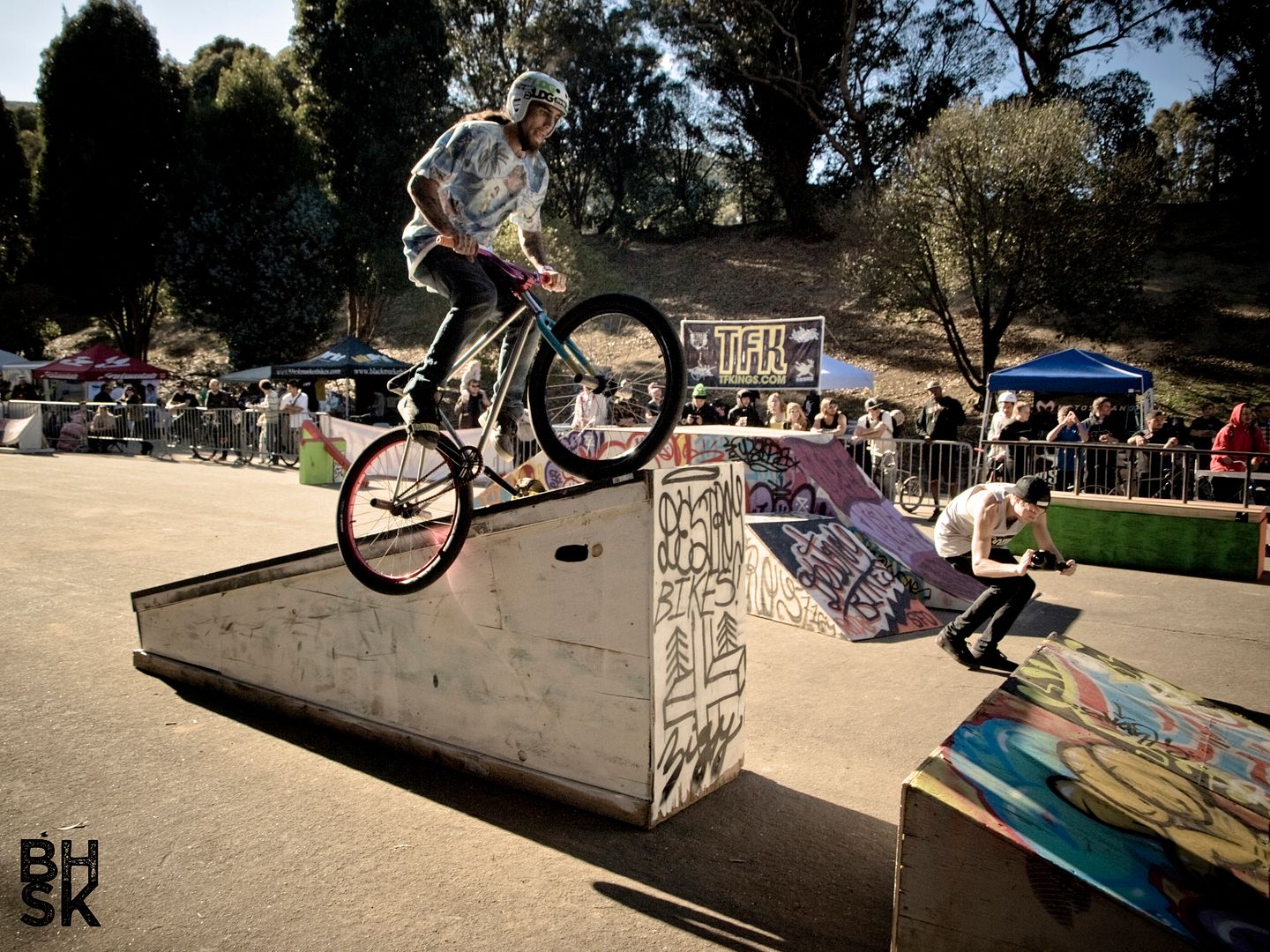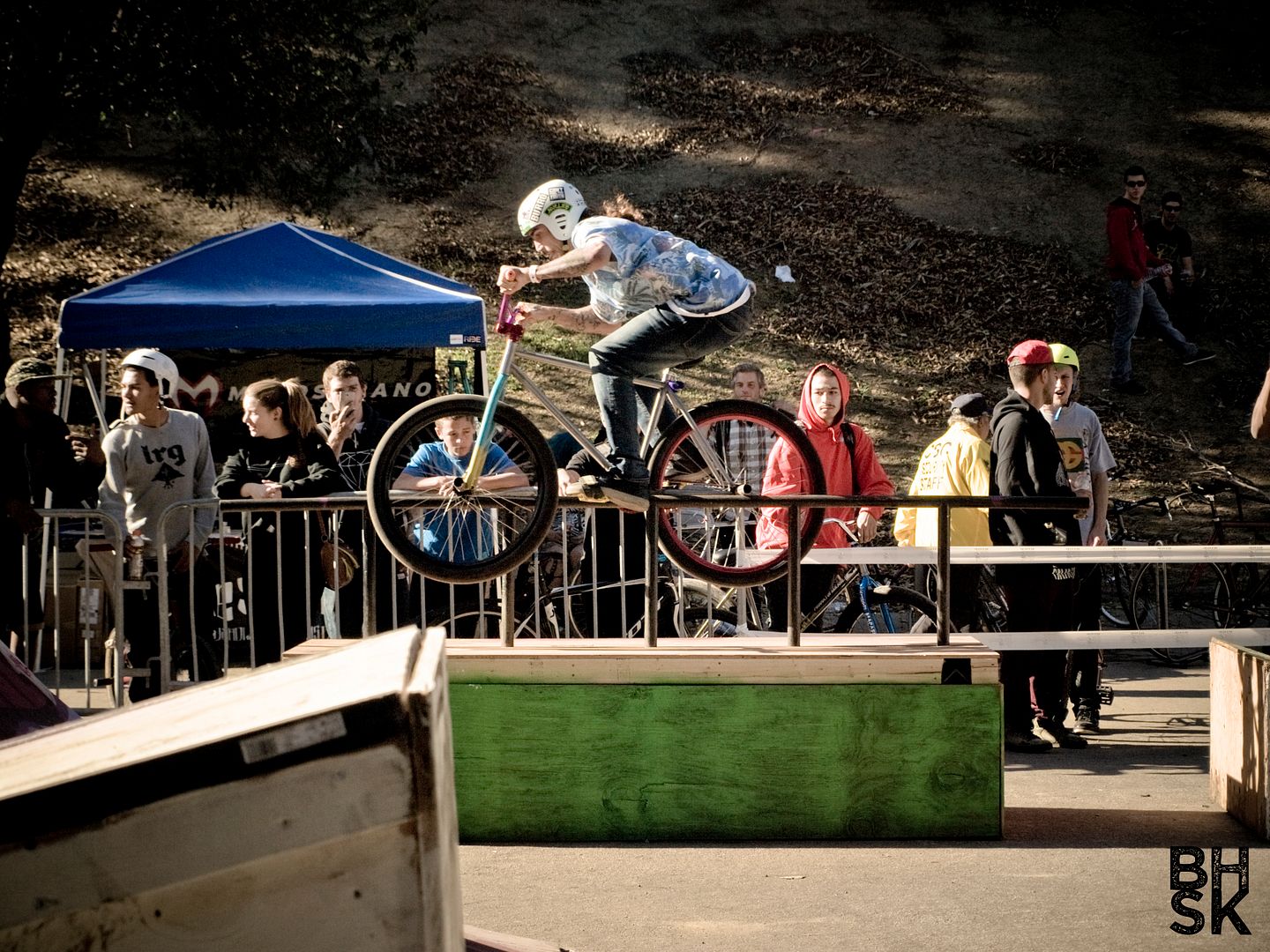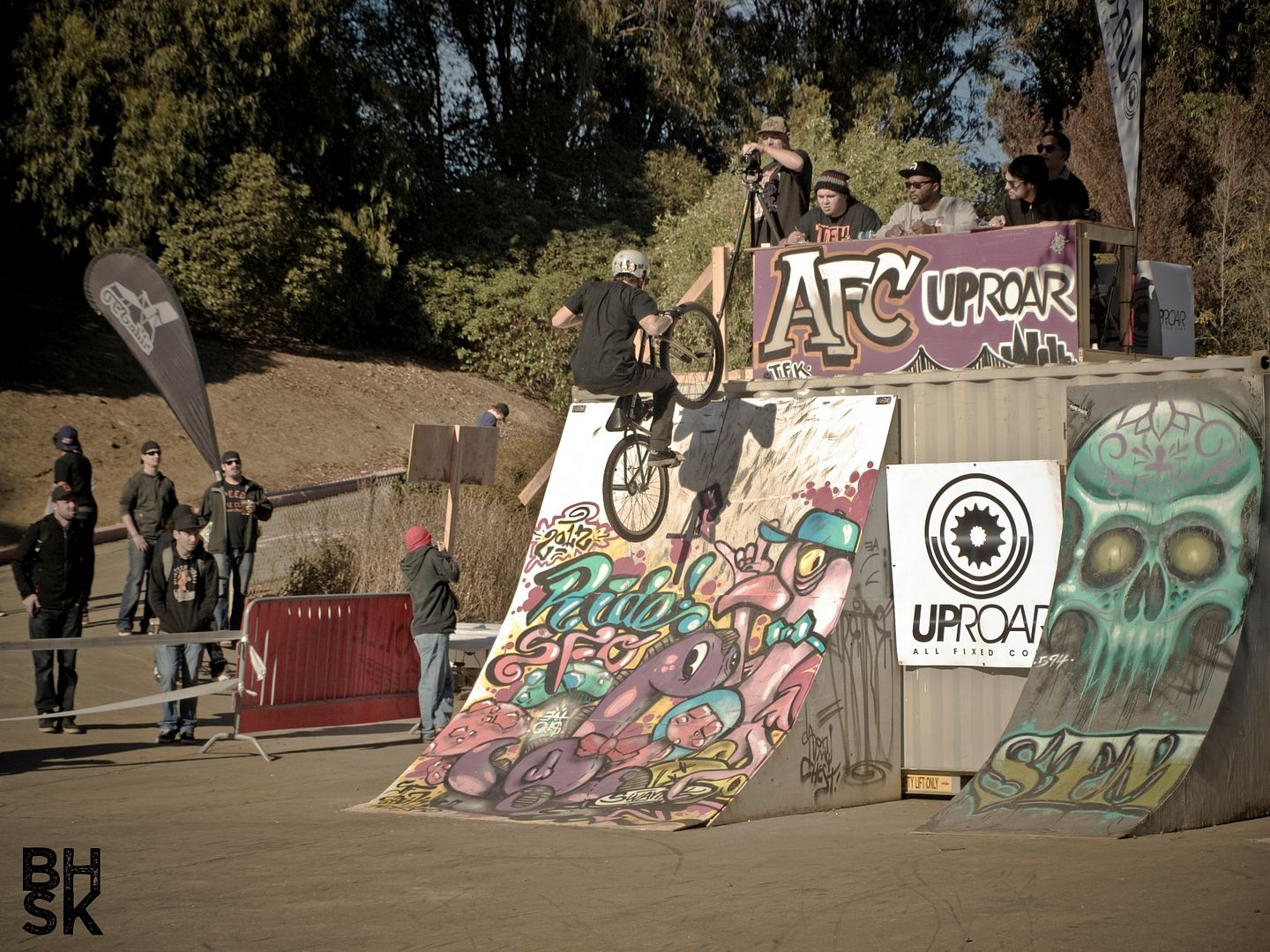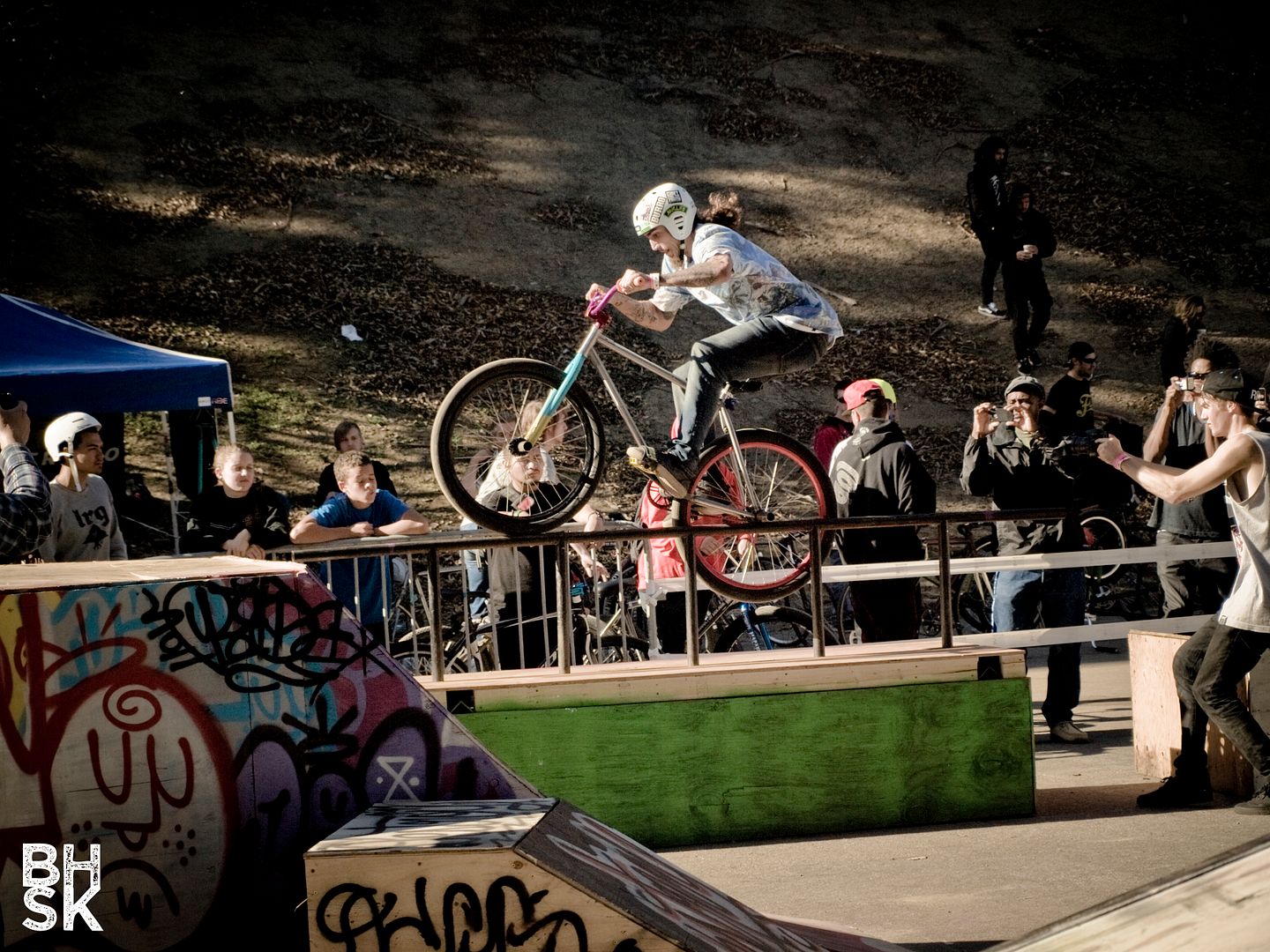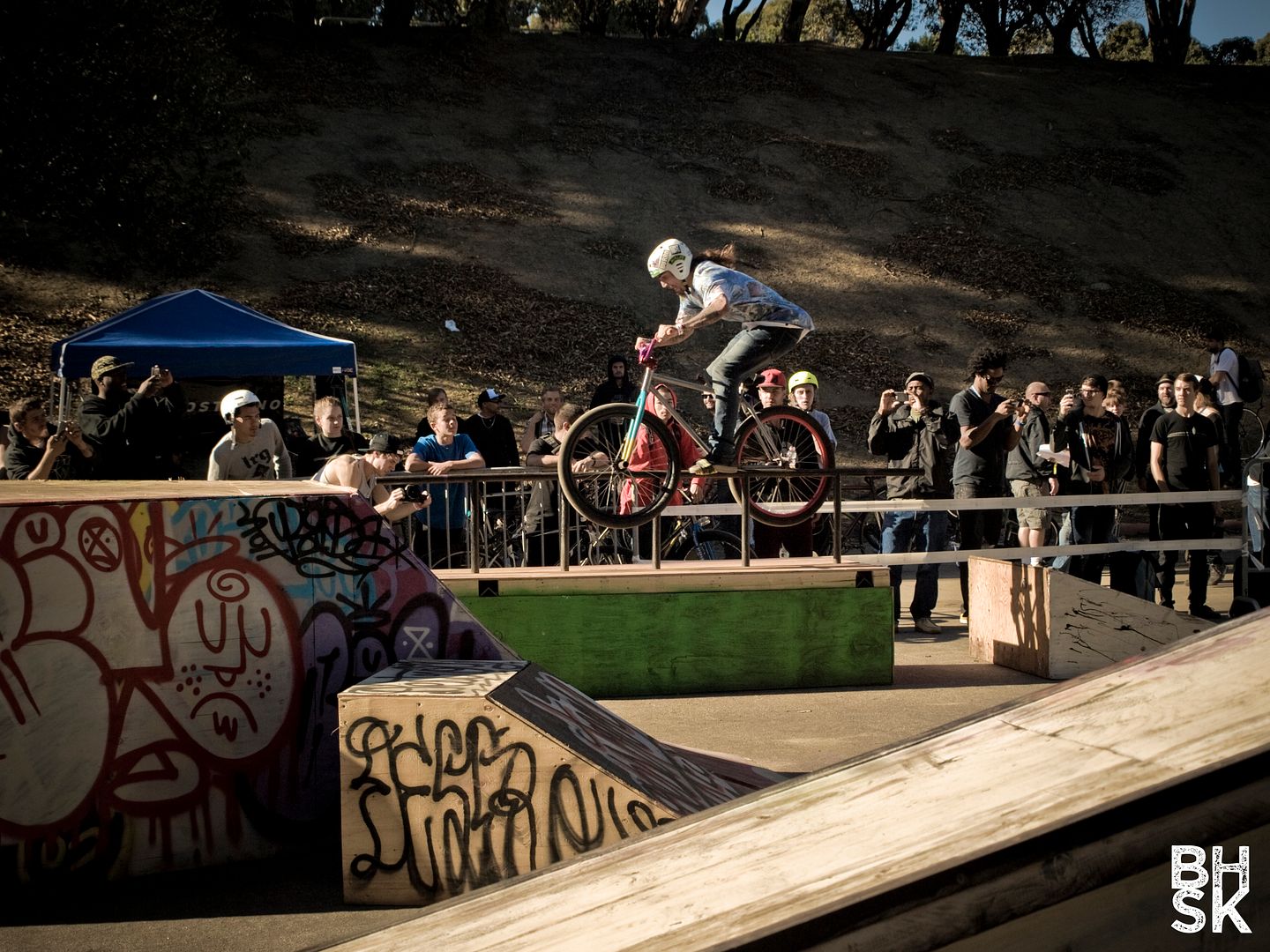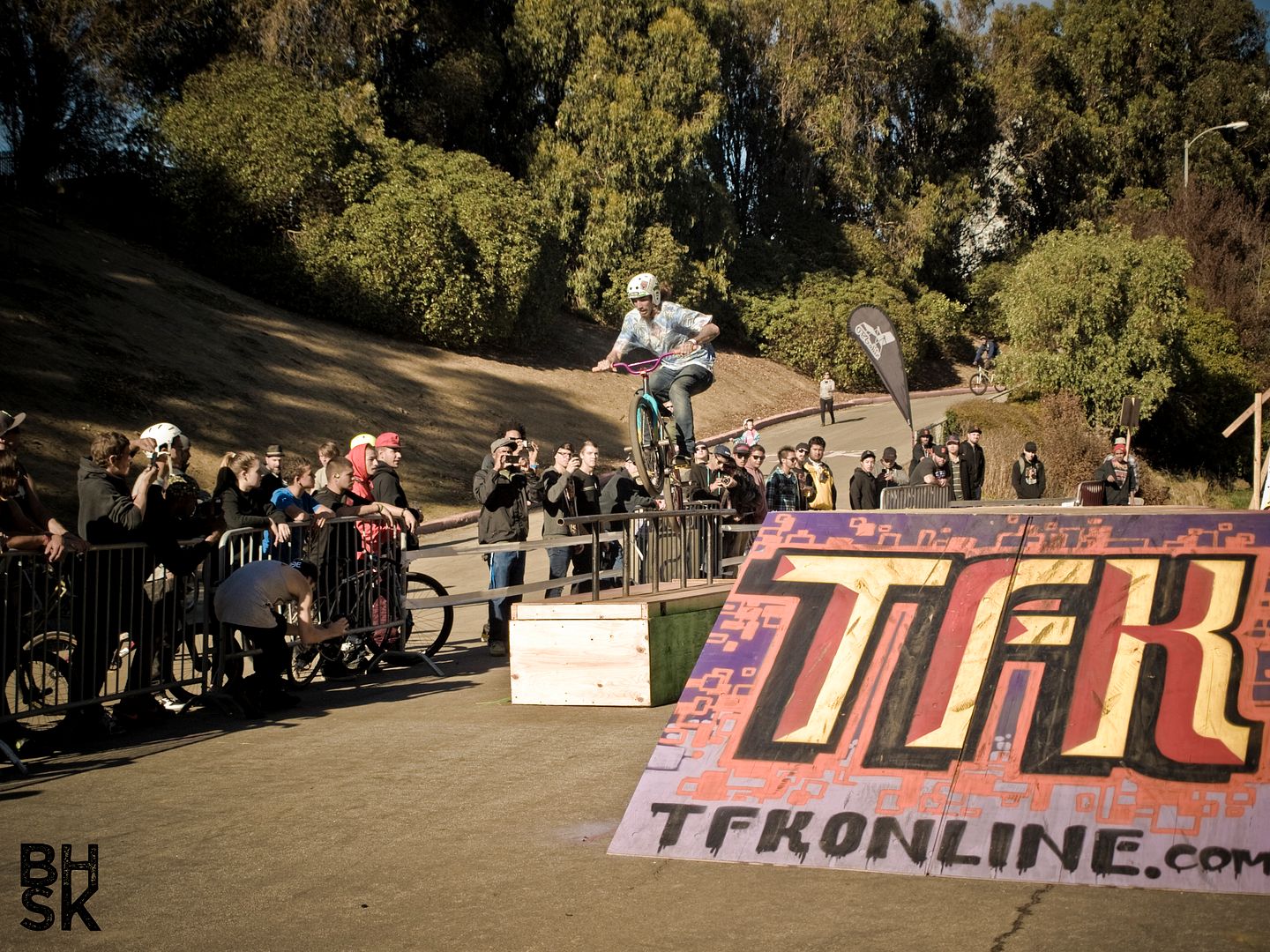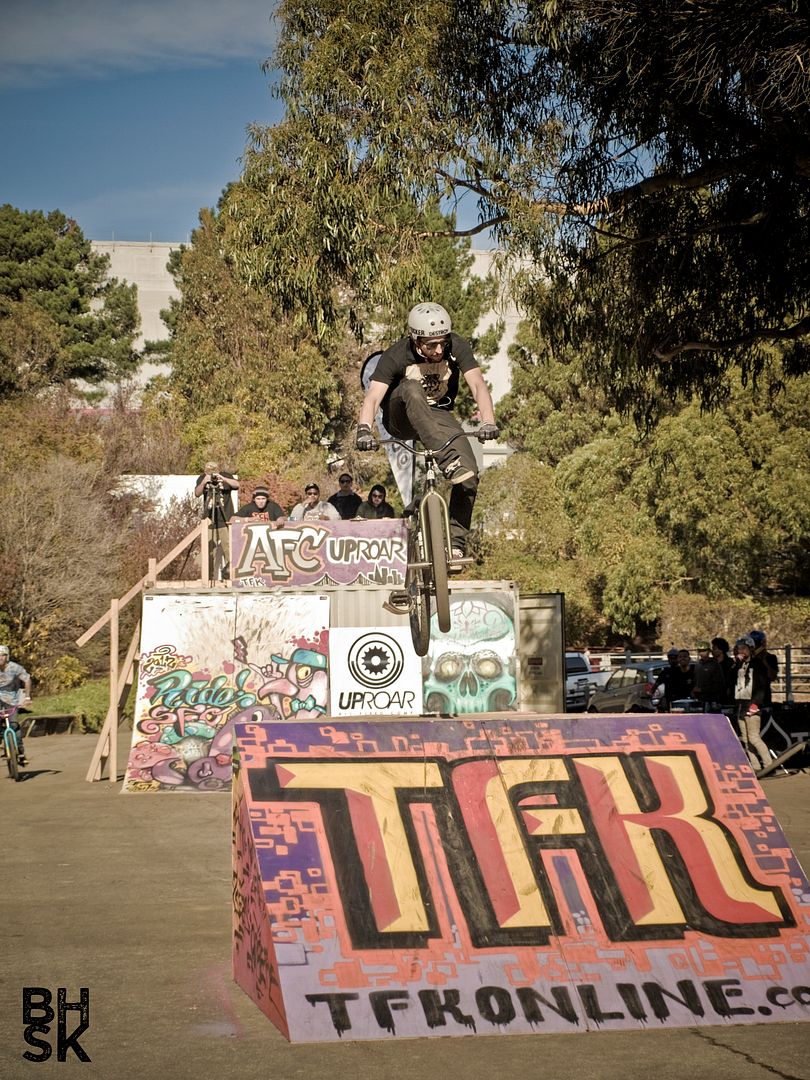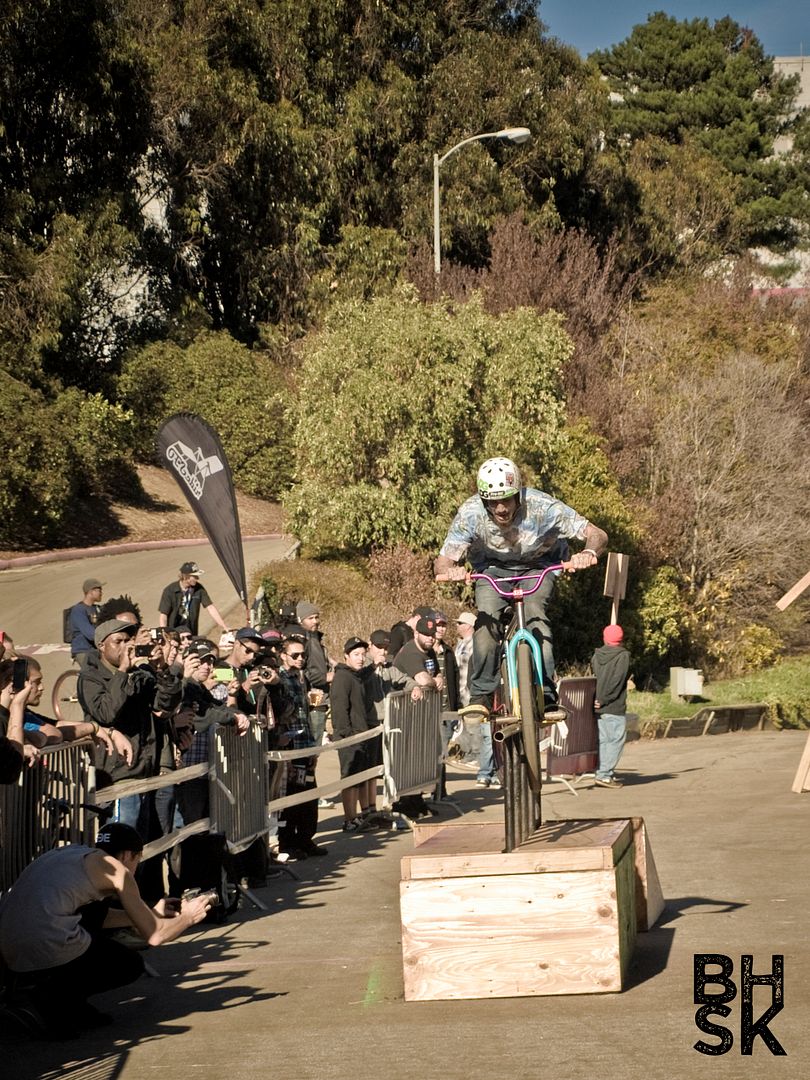 next we had am winner, mel king, go against josh boothby. what was cool about this one was when both dudes started copying eachother's tricks, one upping as they went.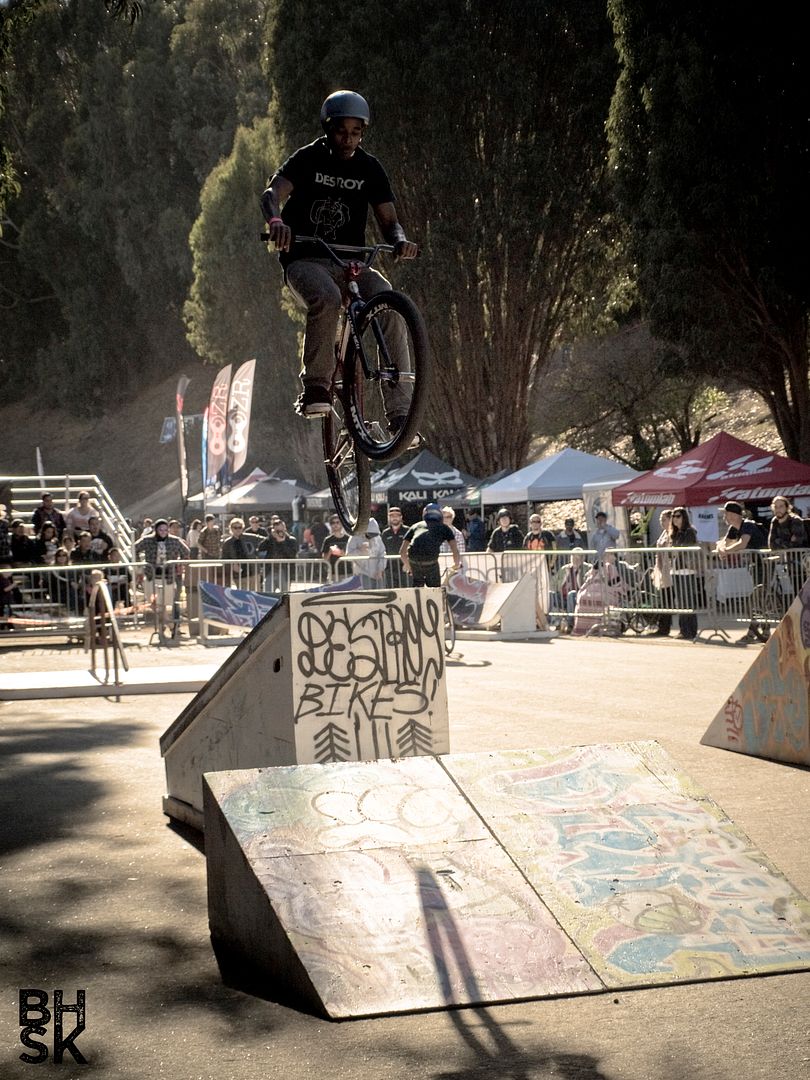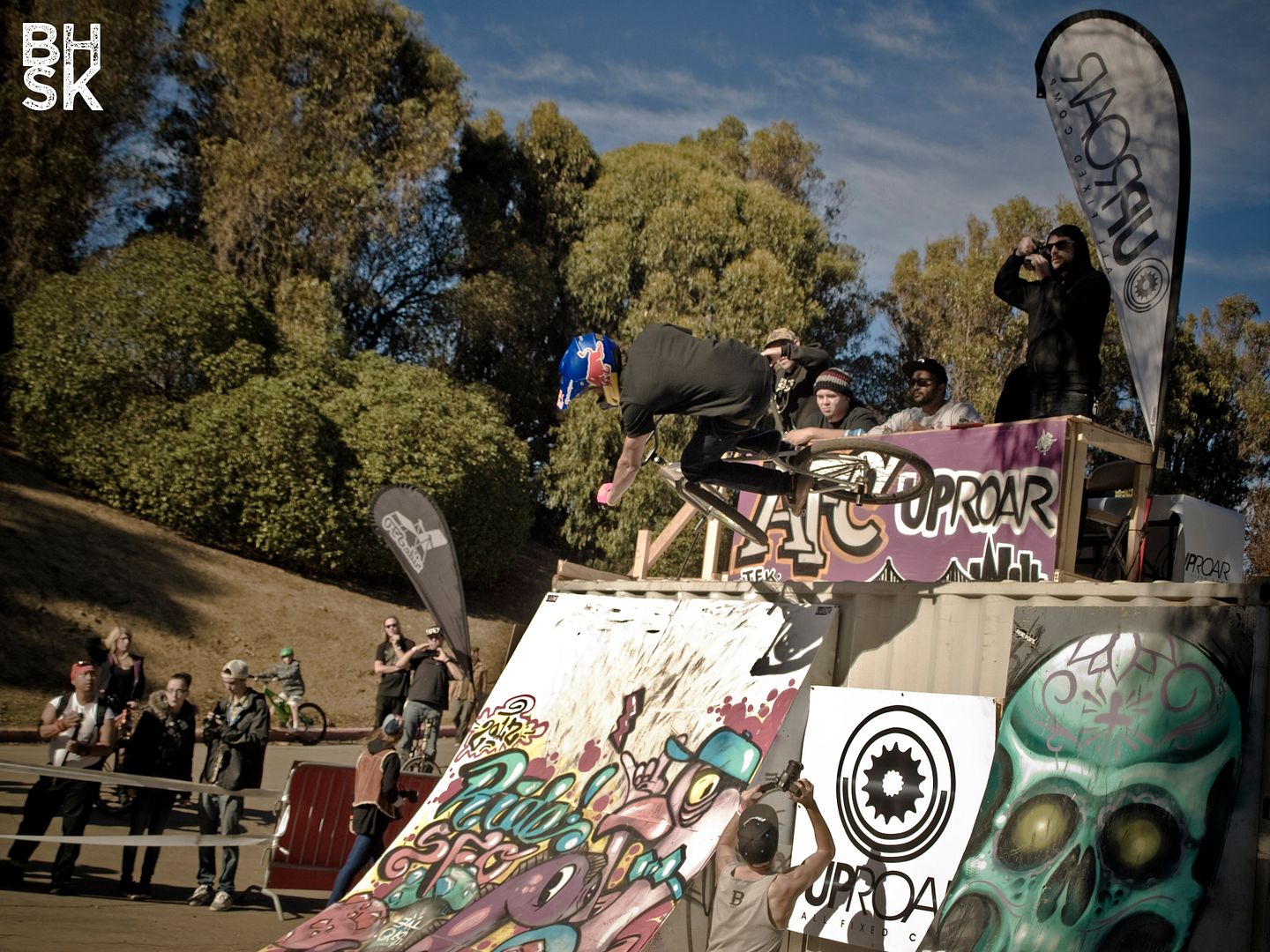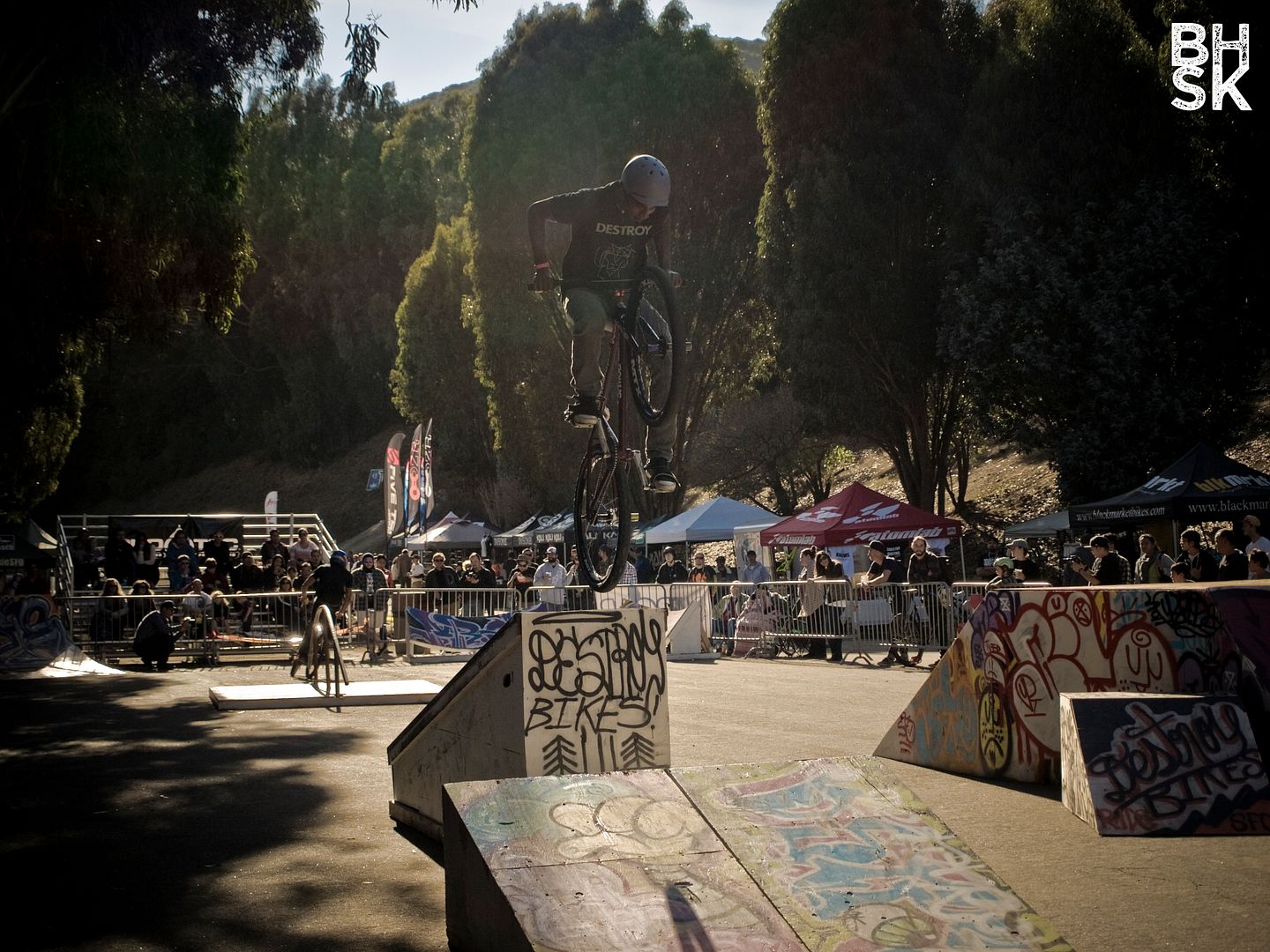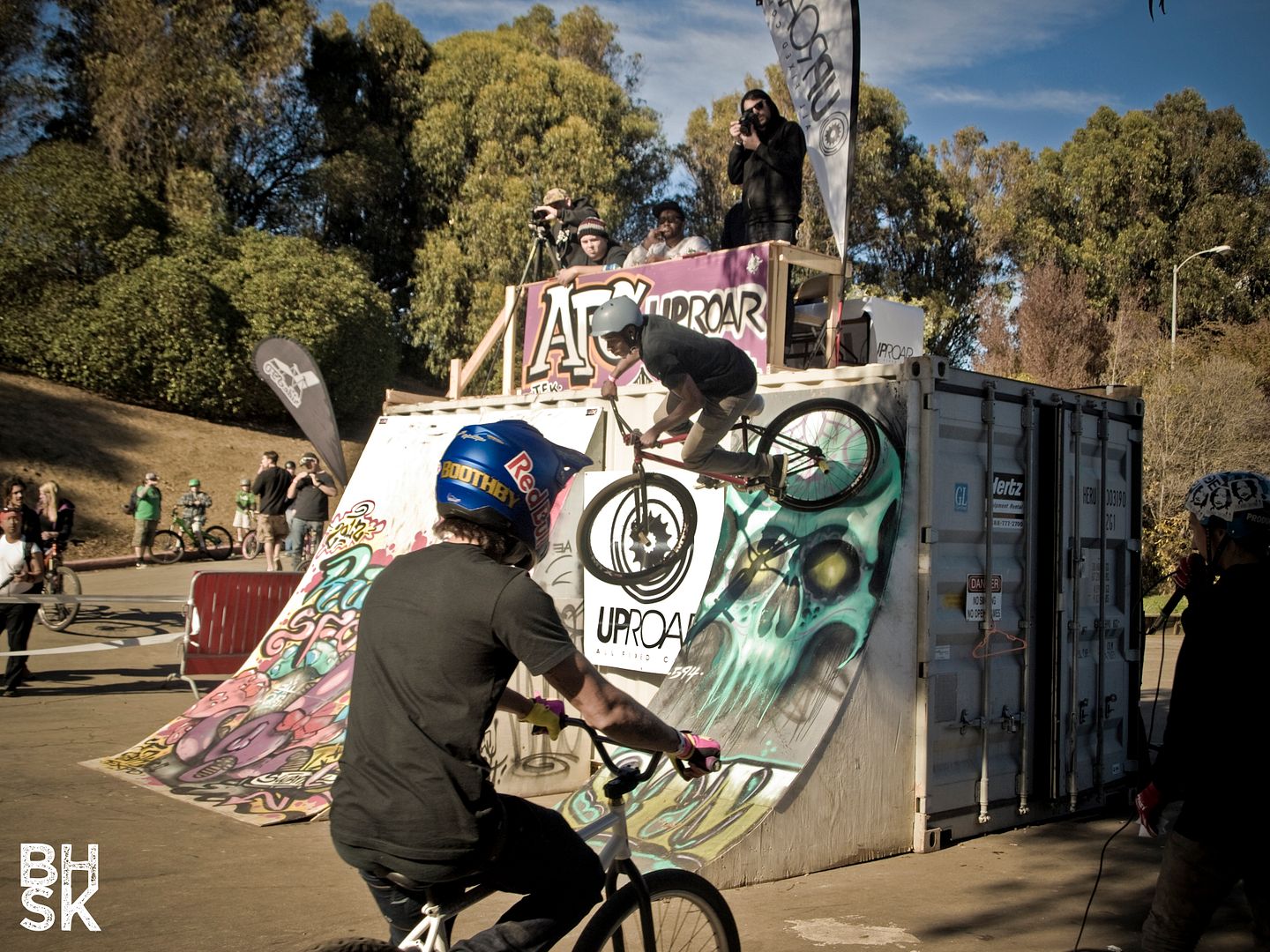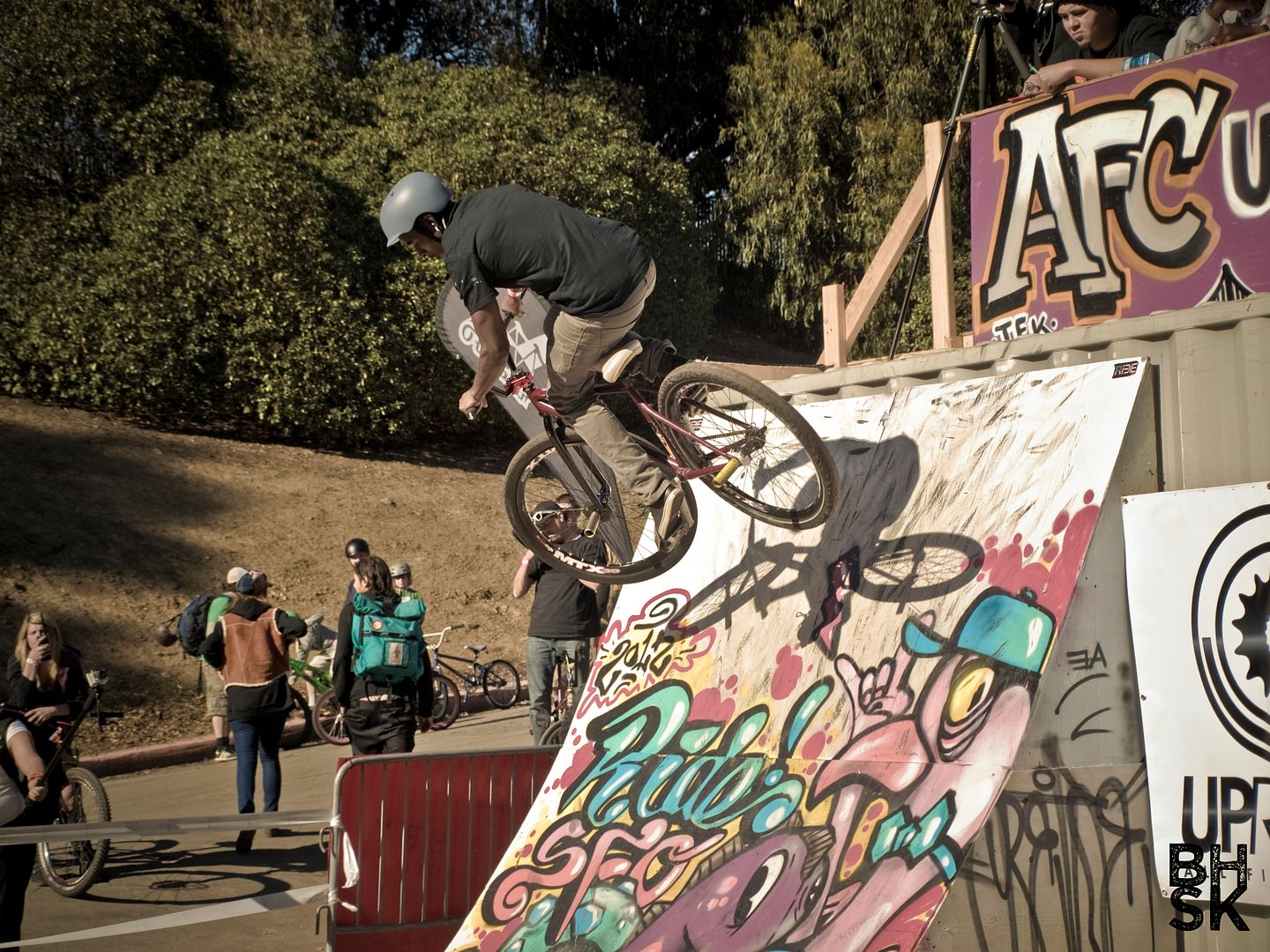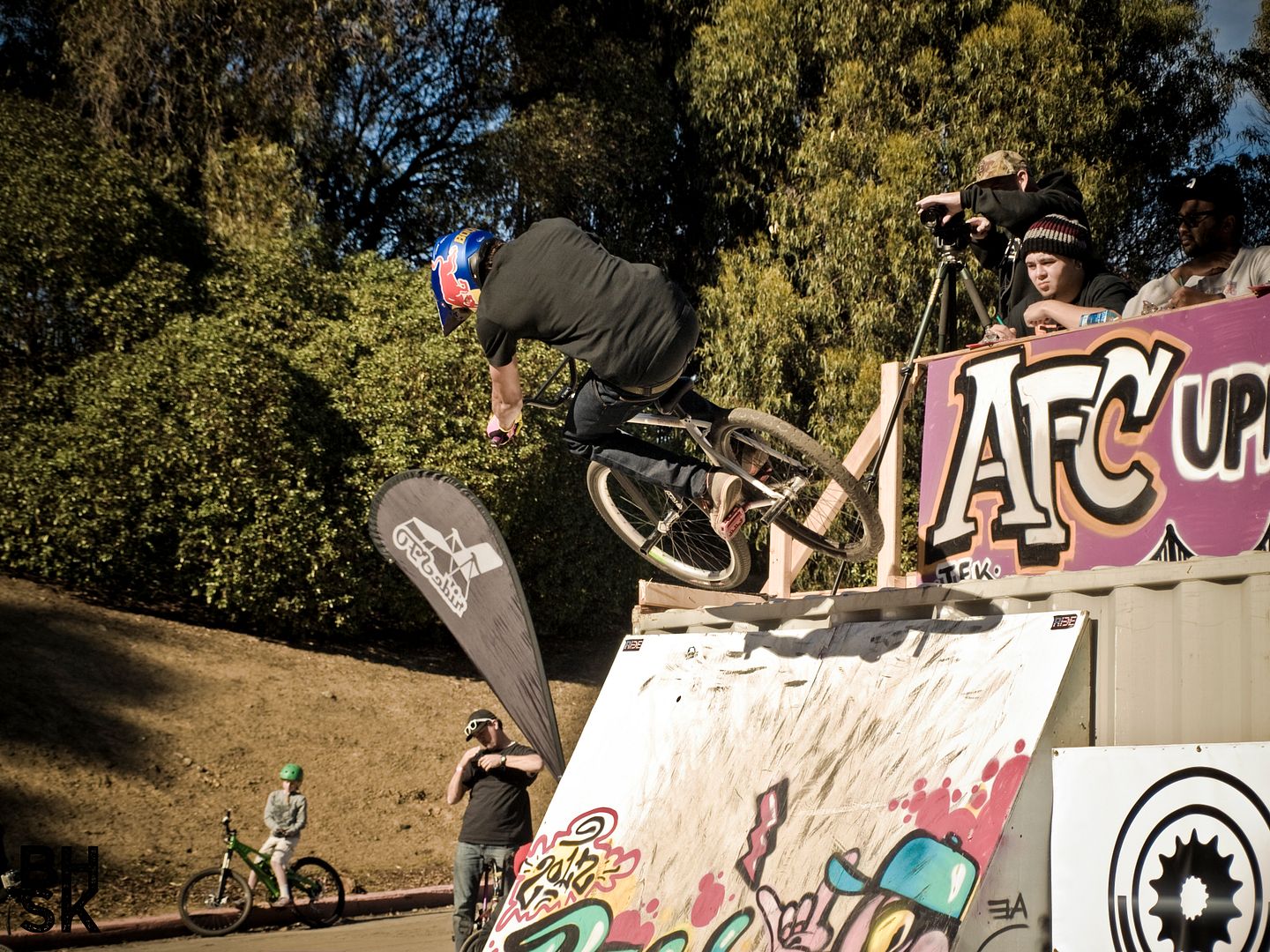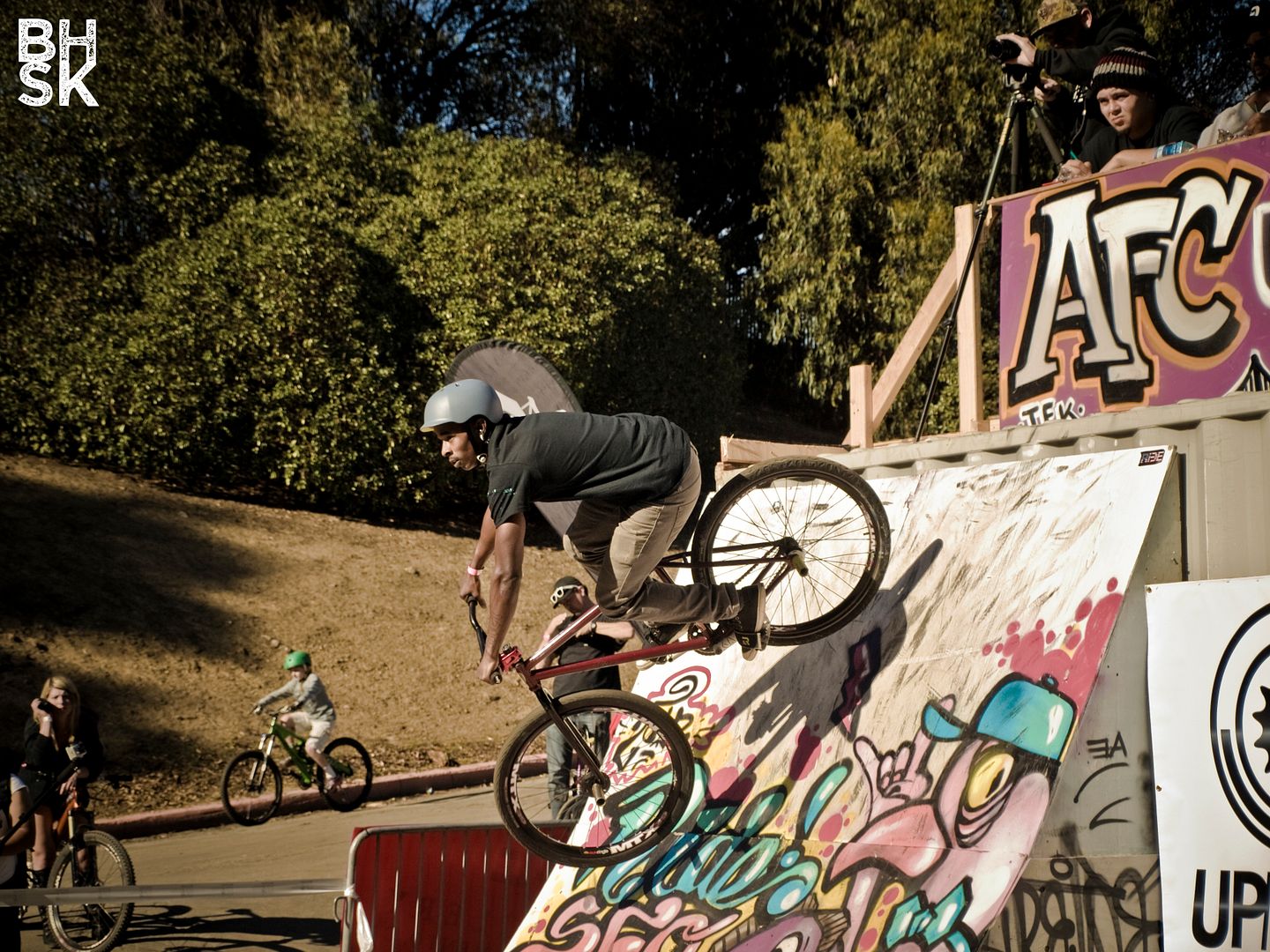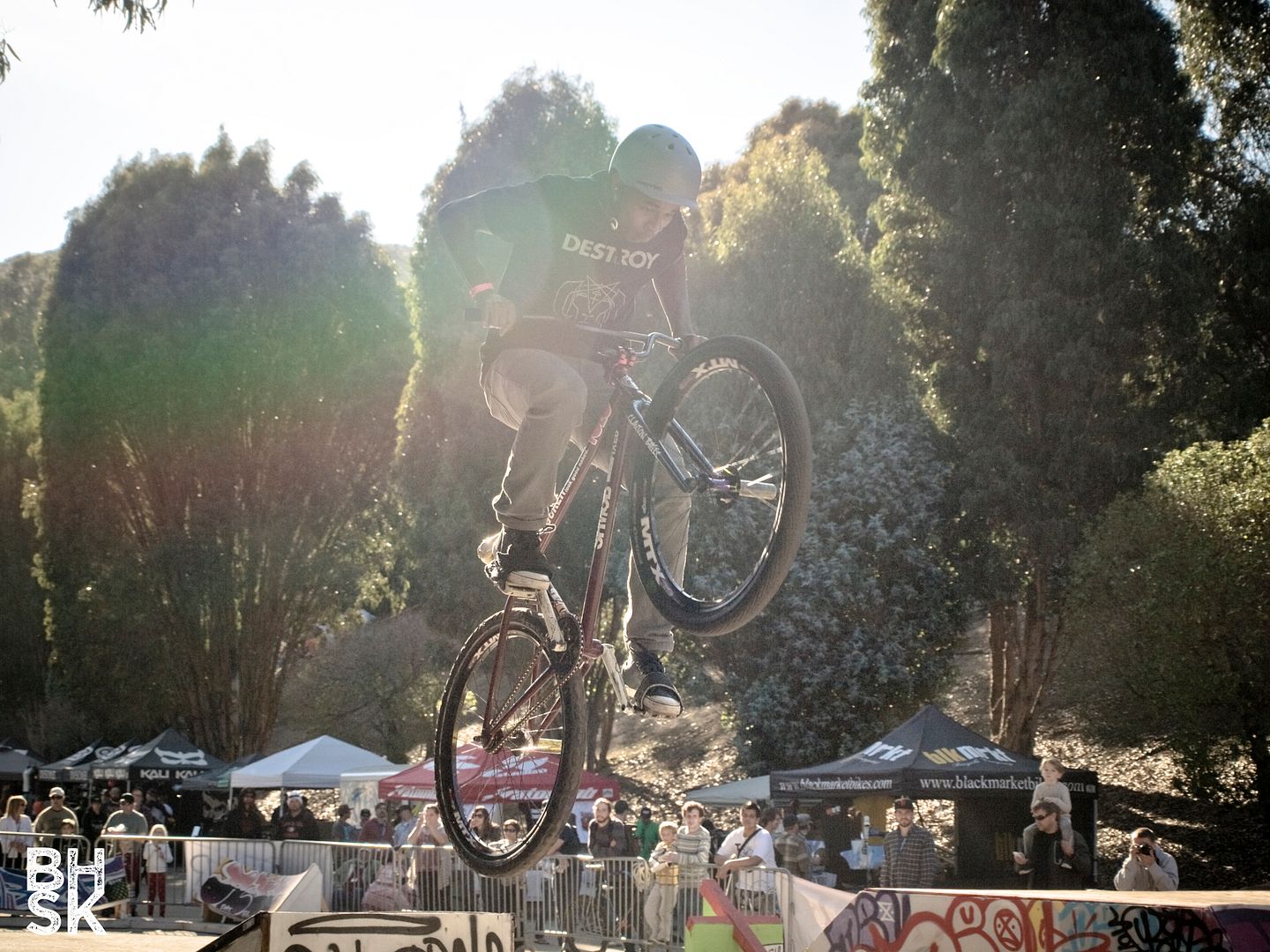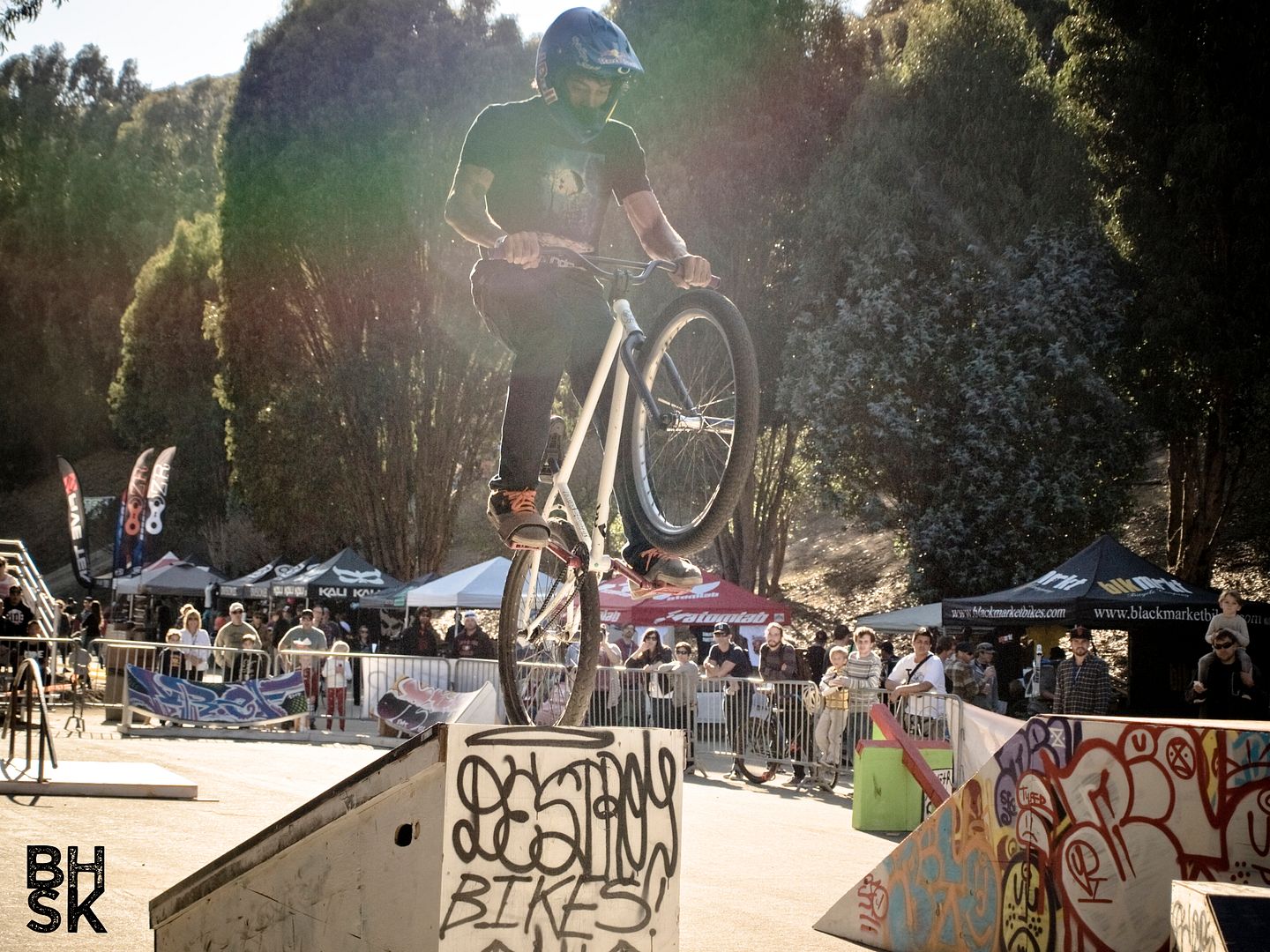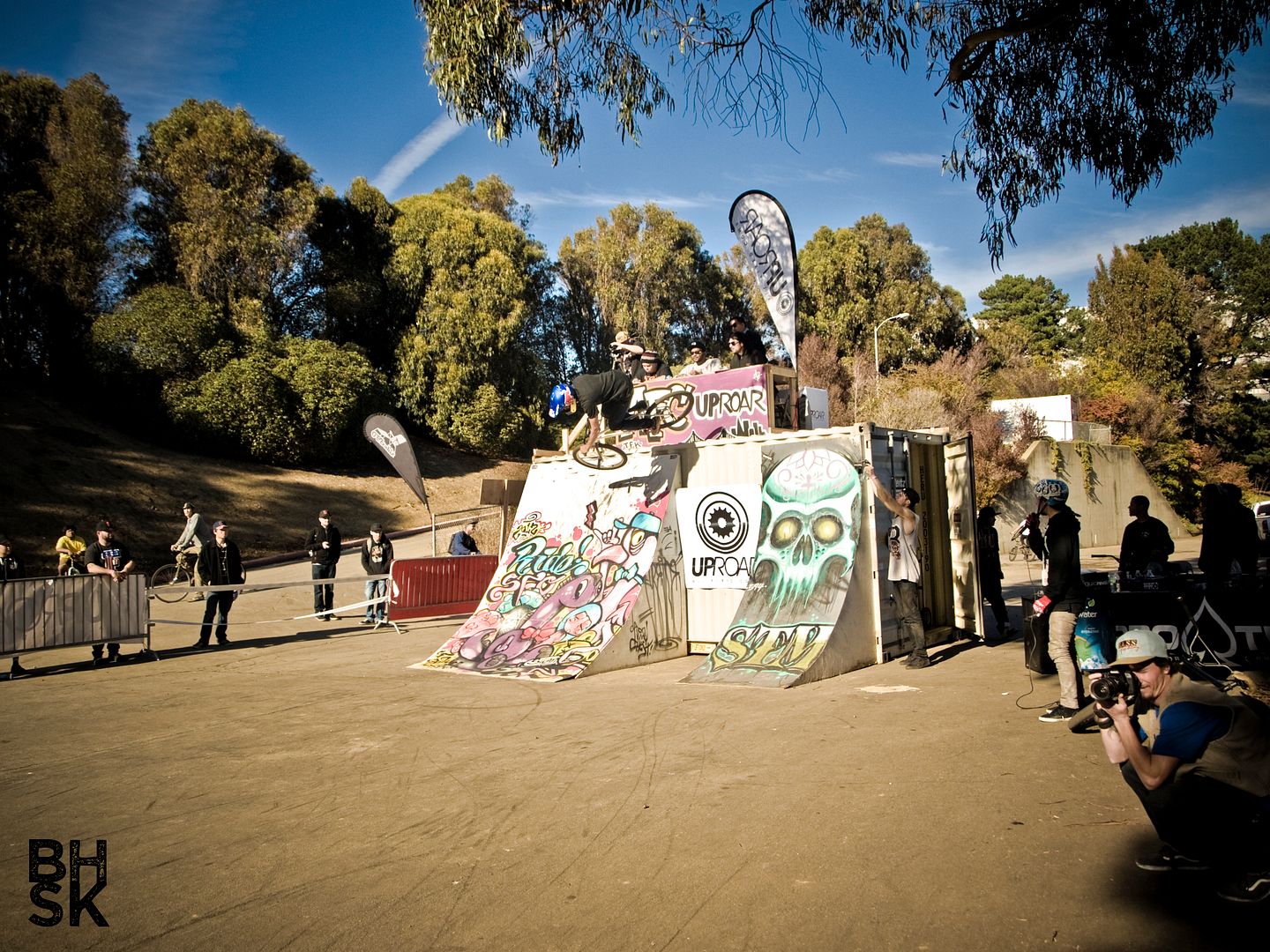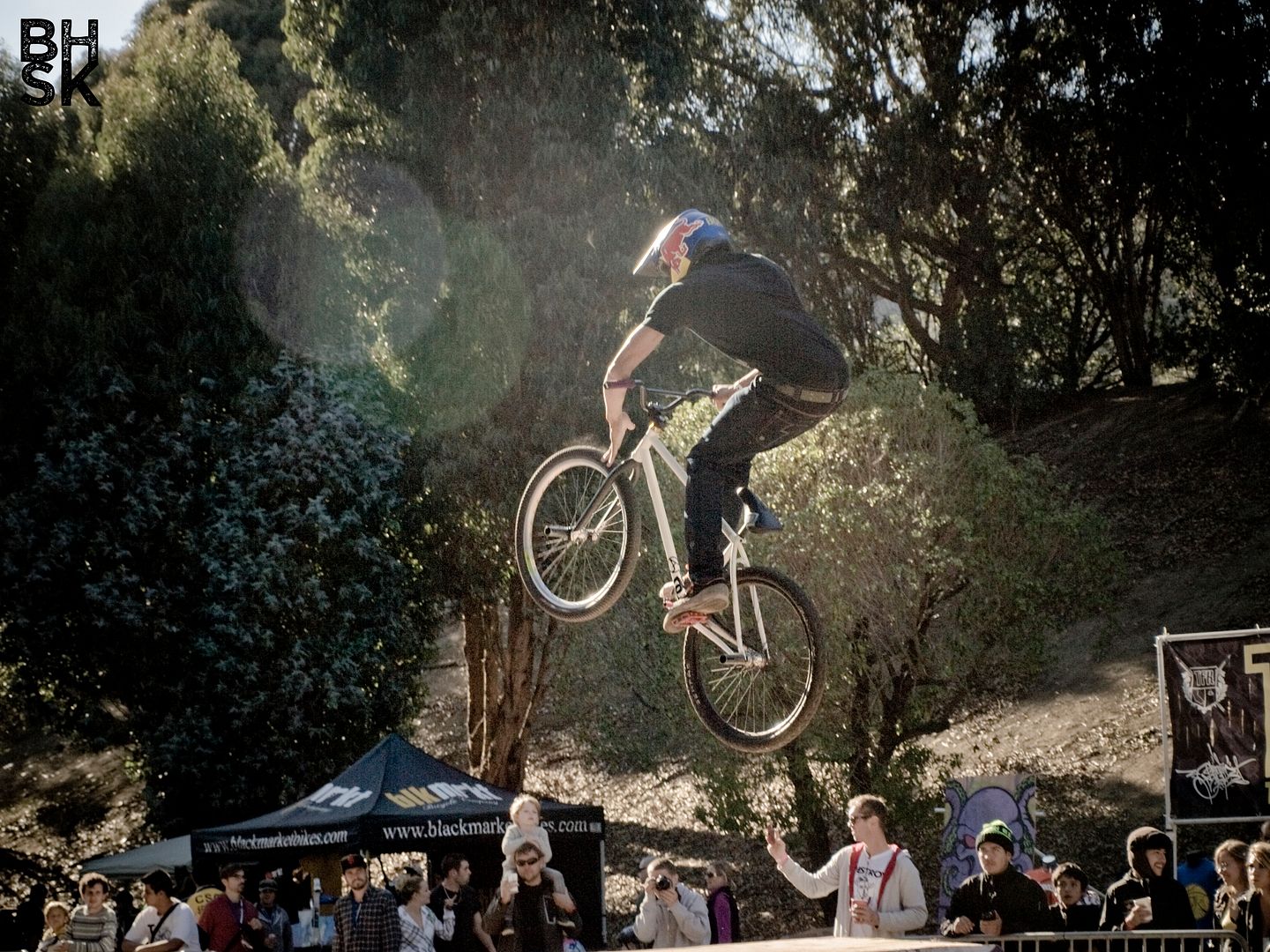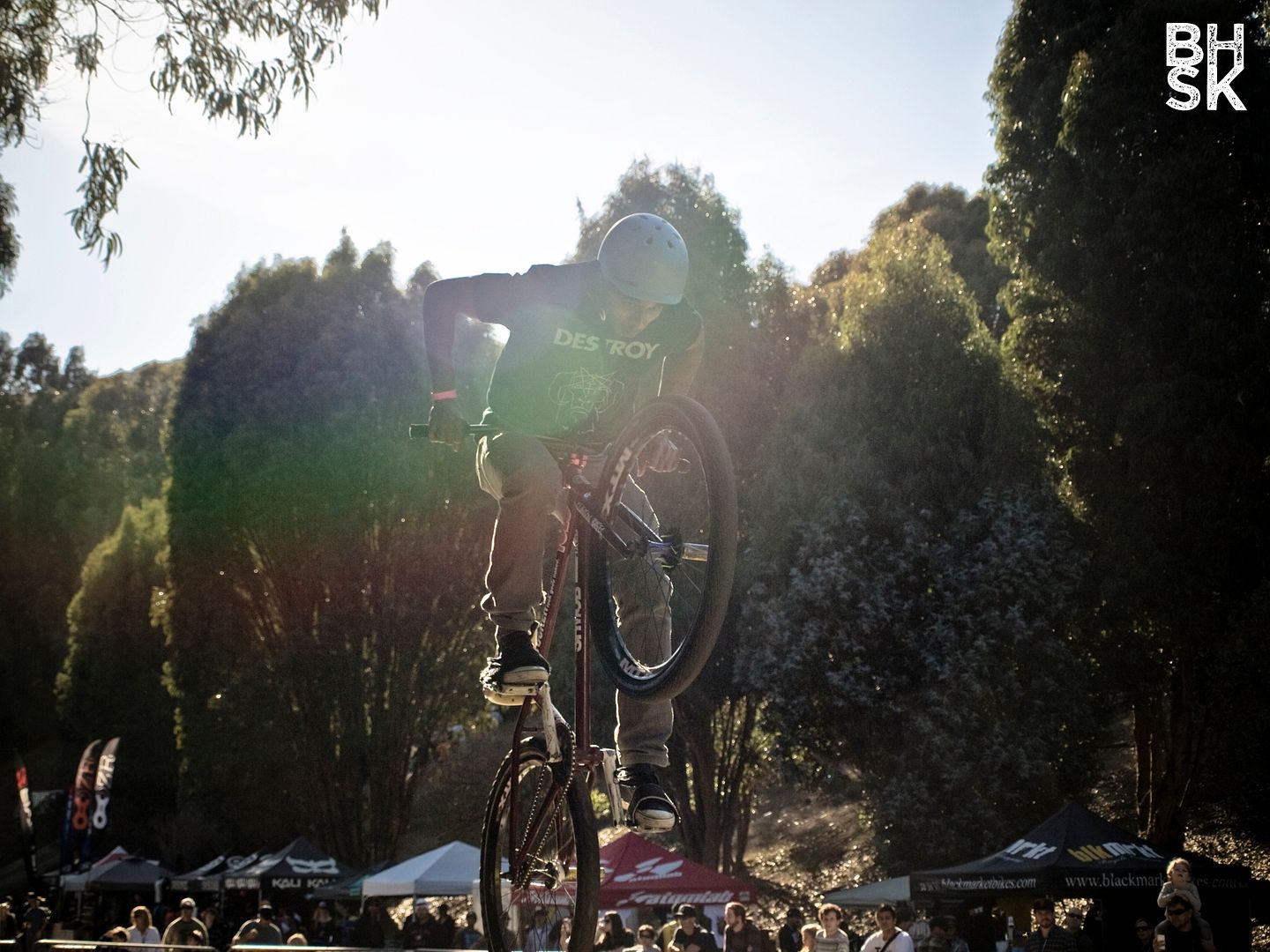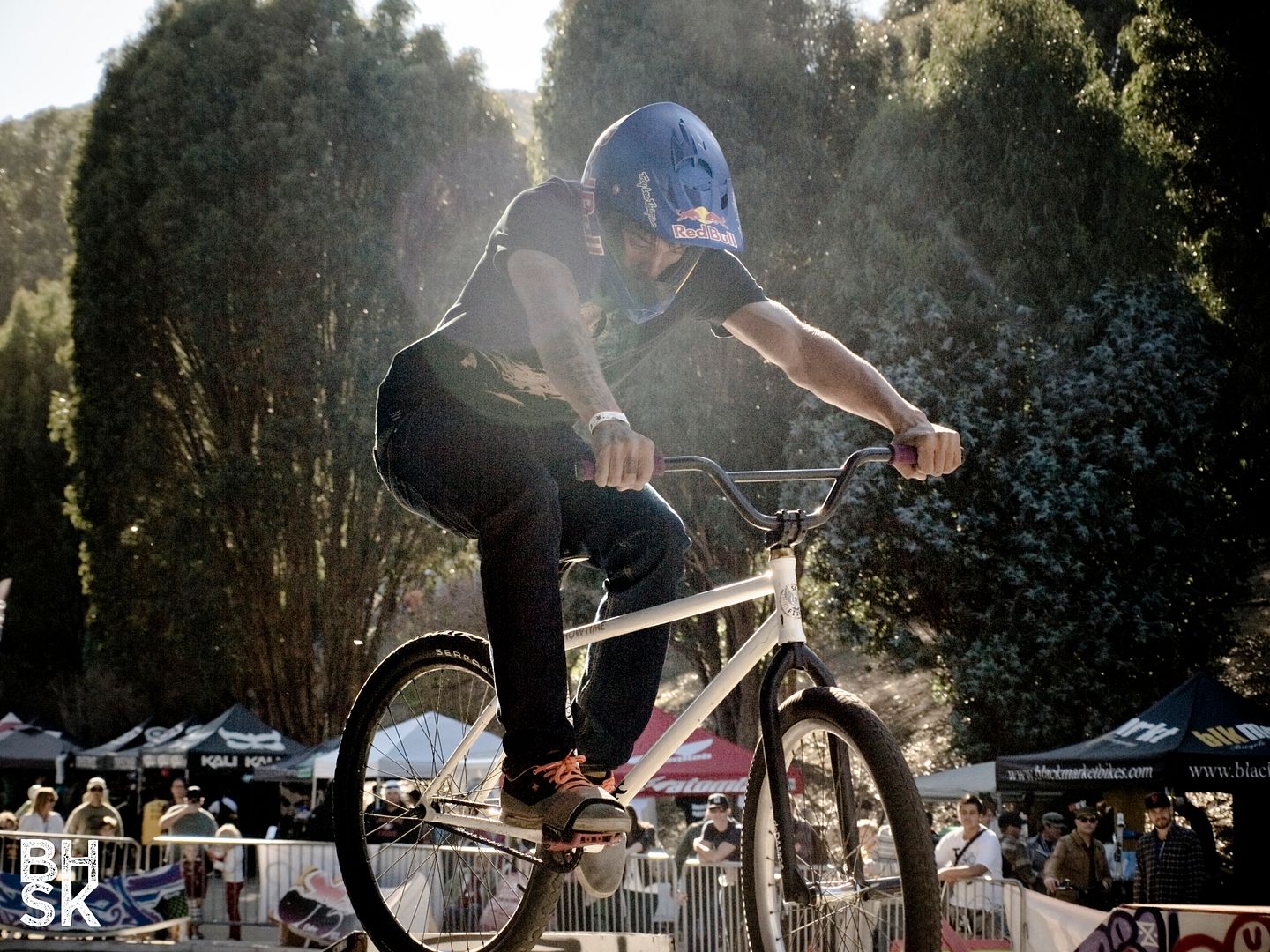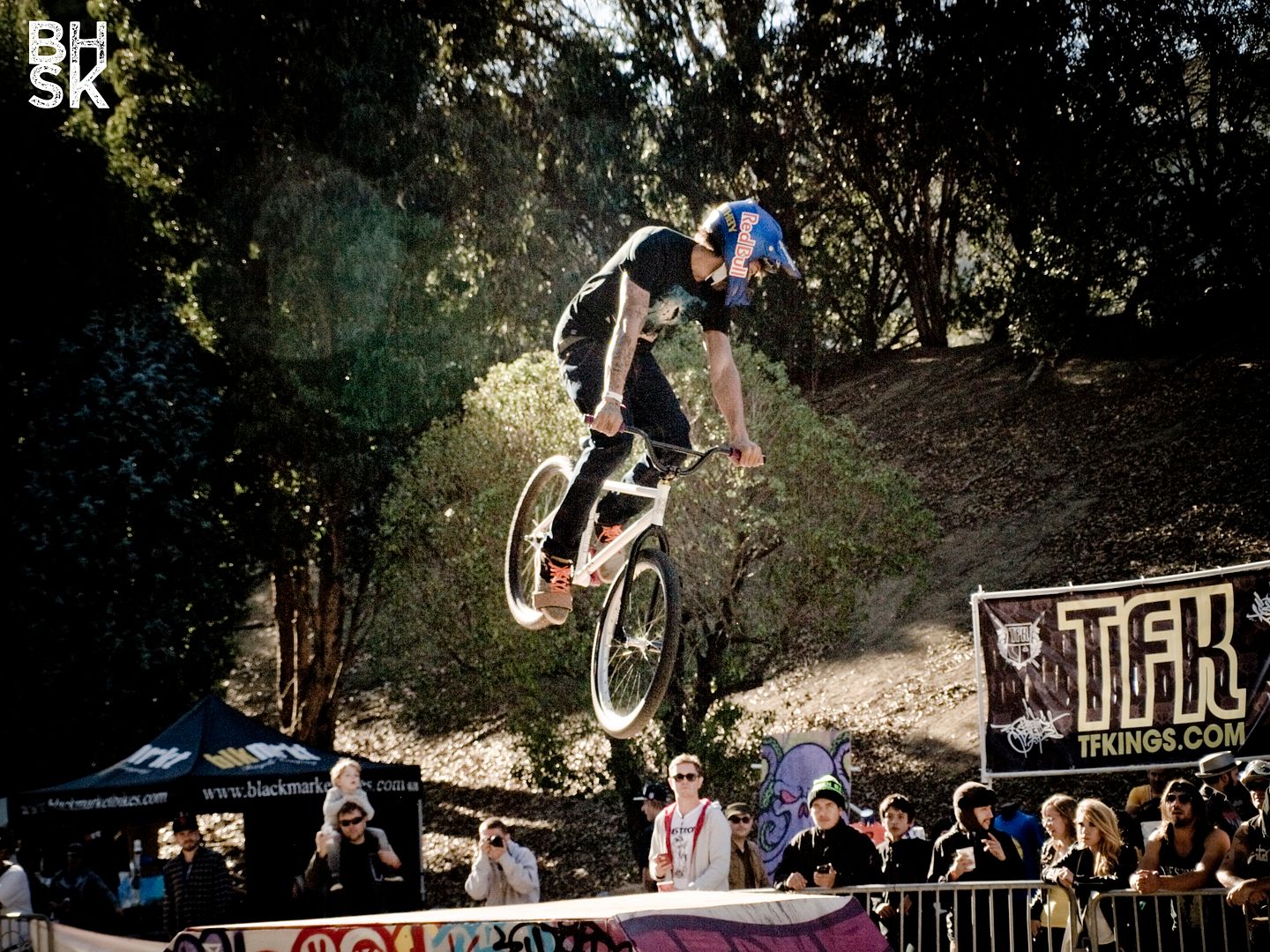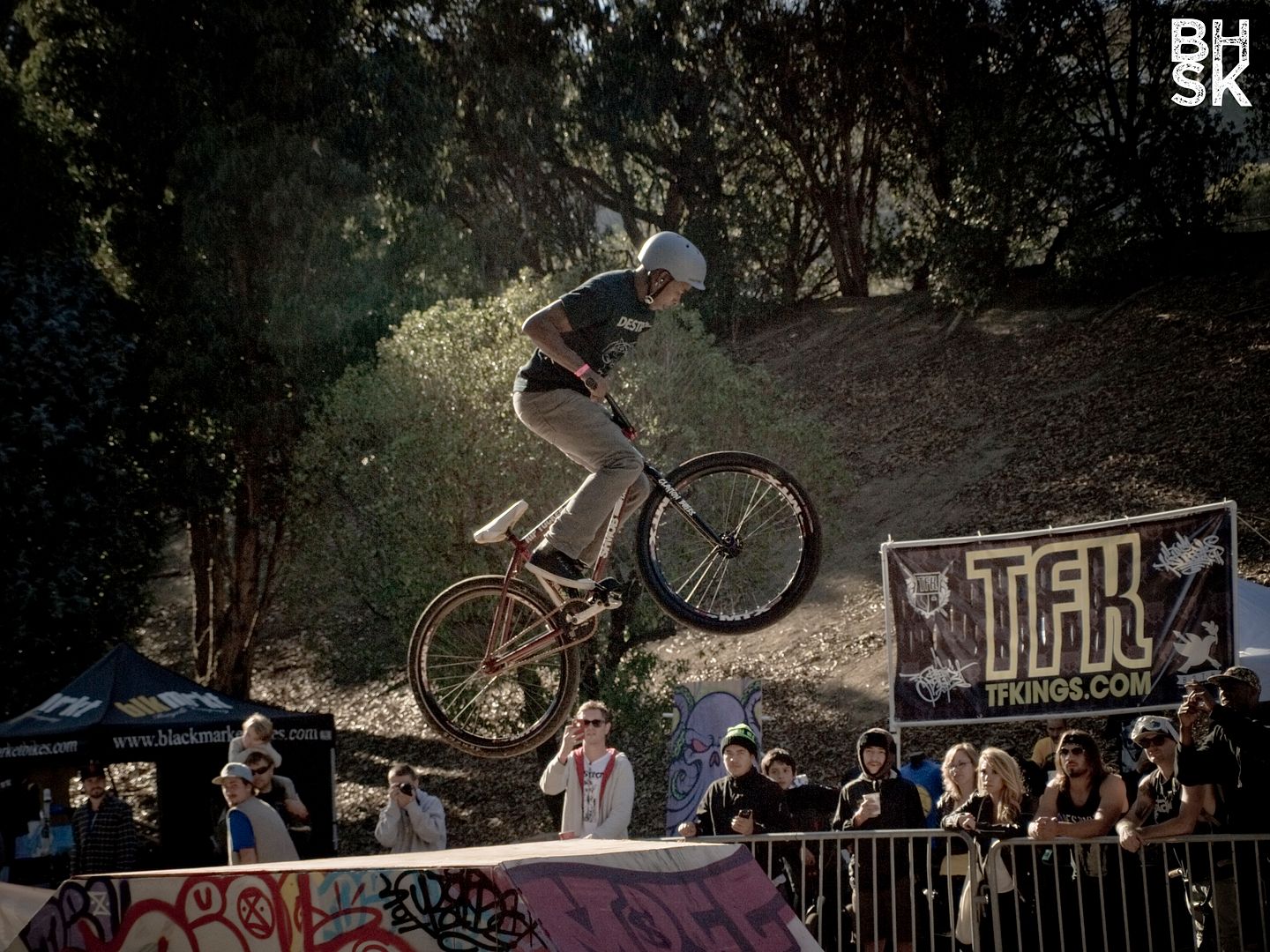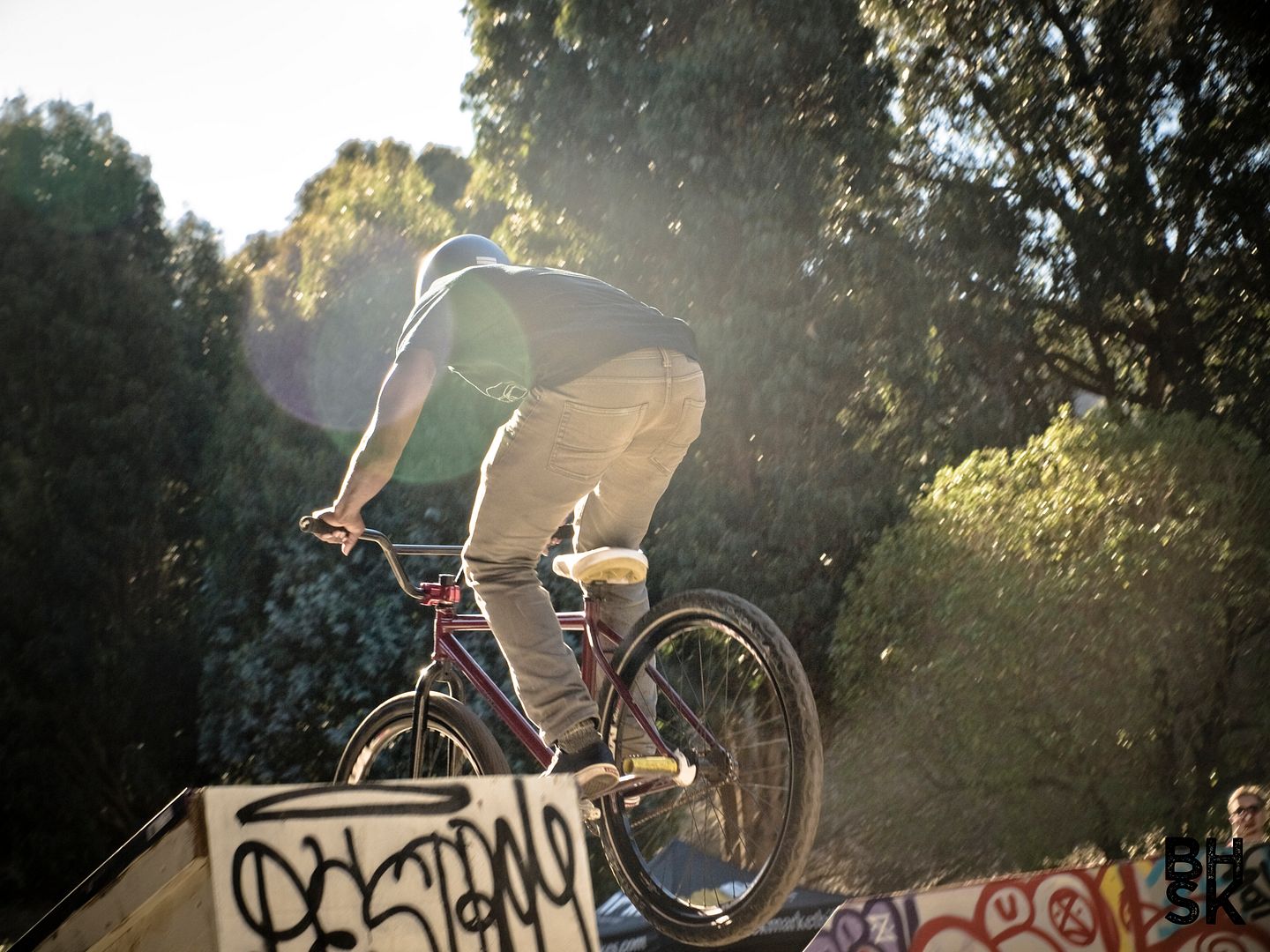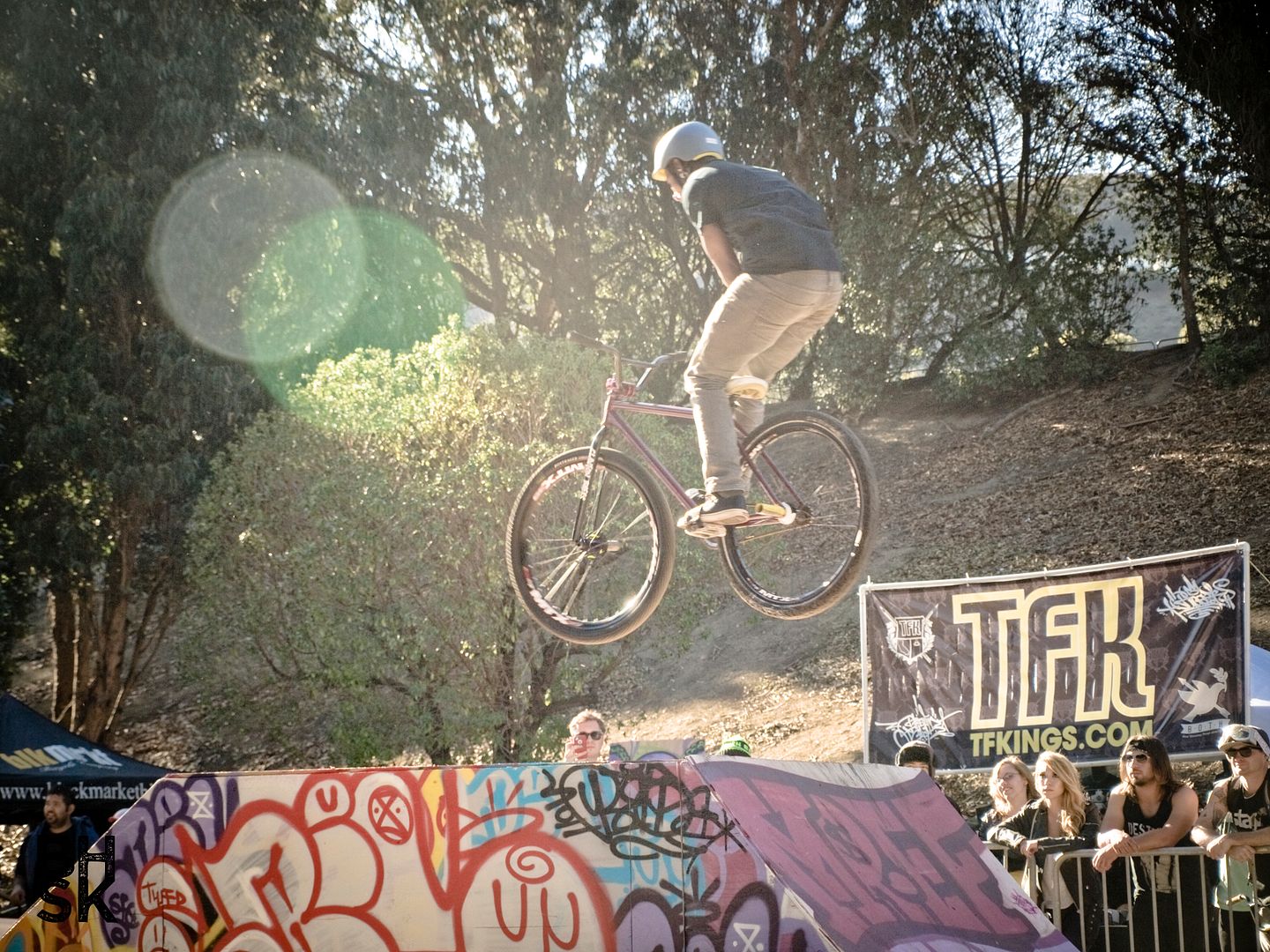 then there was the wheeltalk battle- we pinned matt reyes against jeffy d.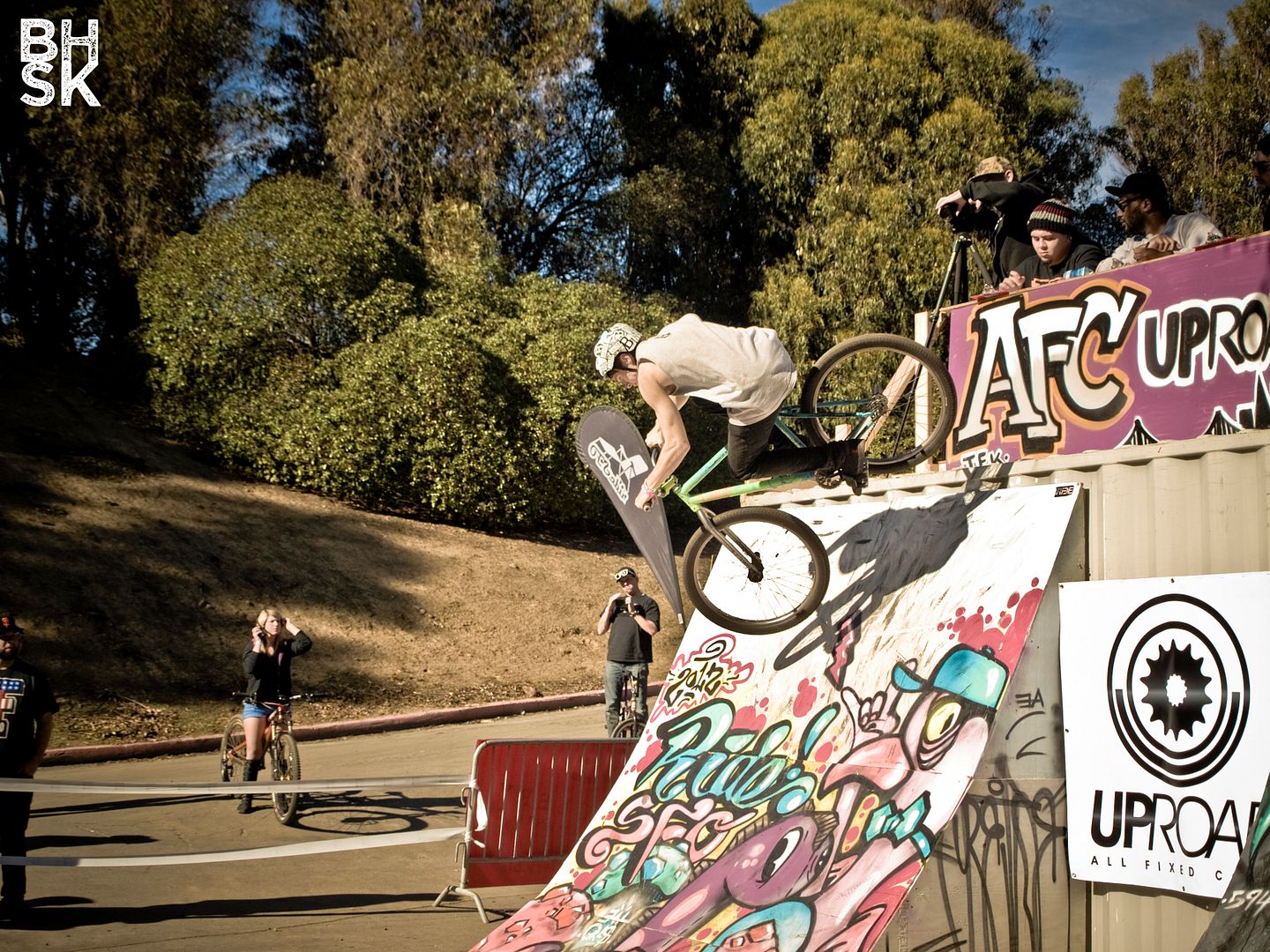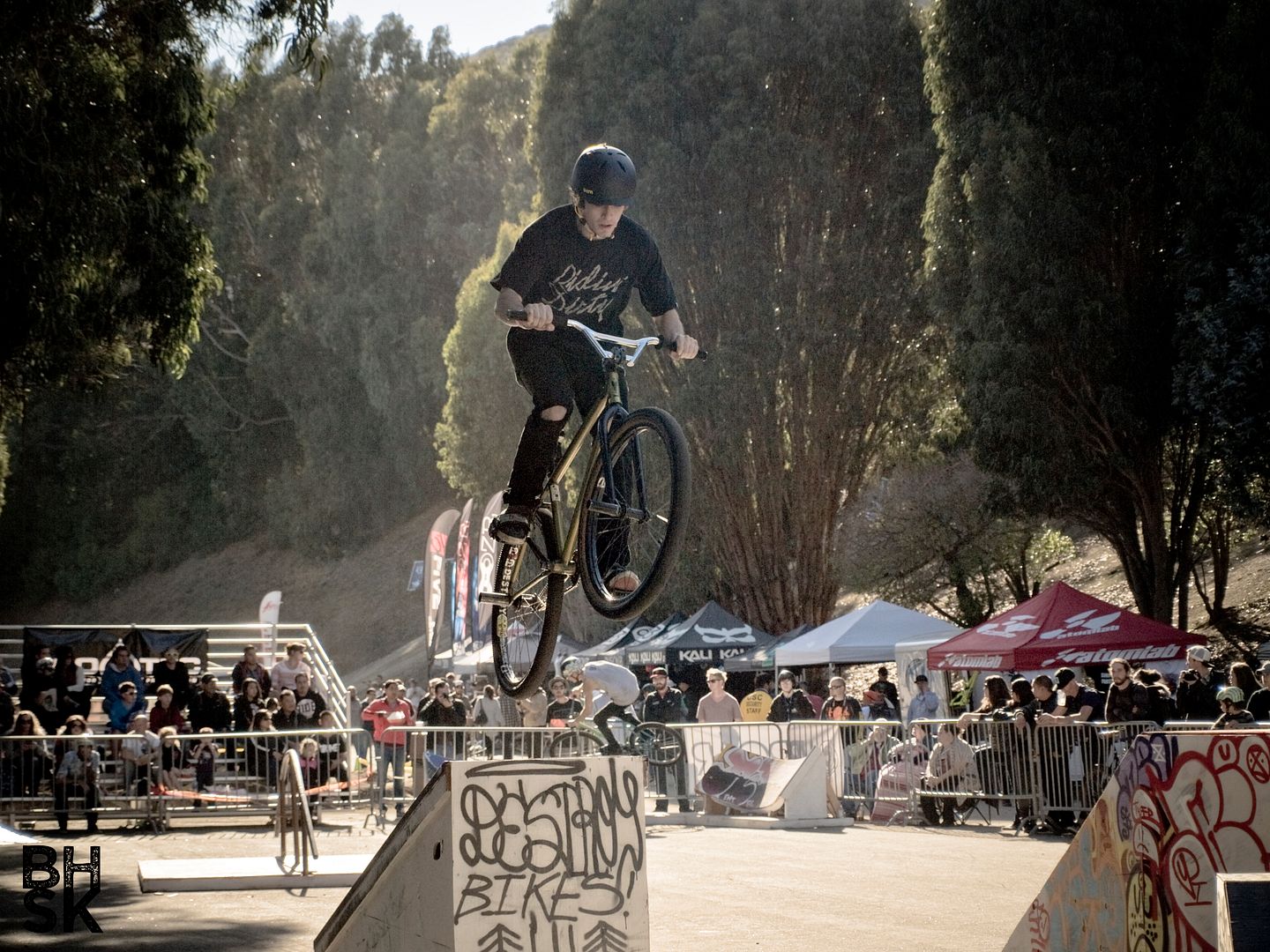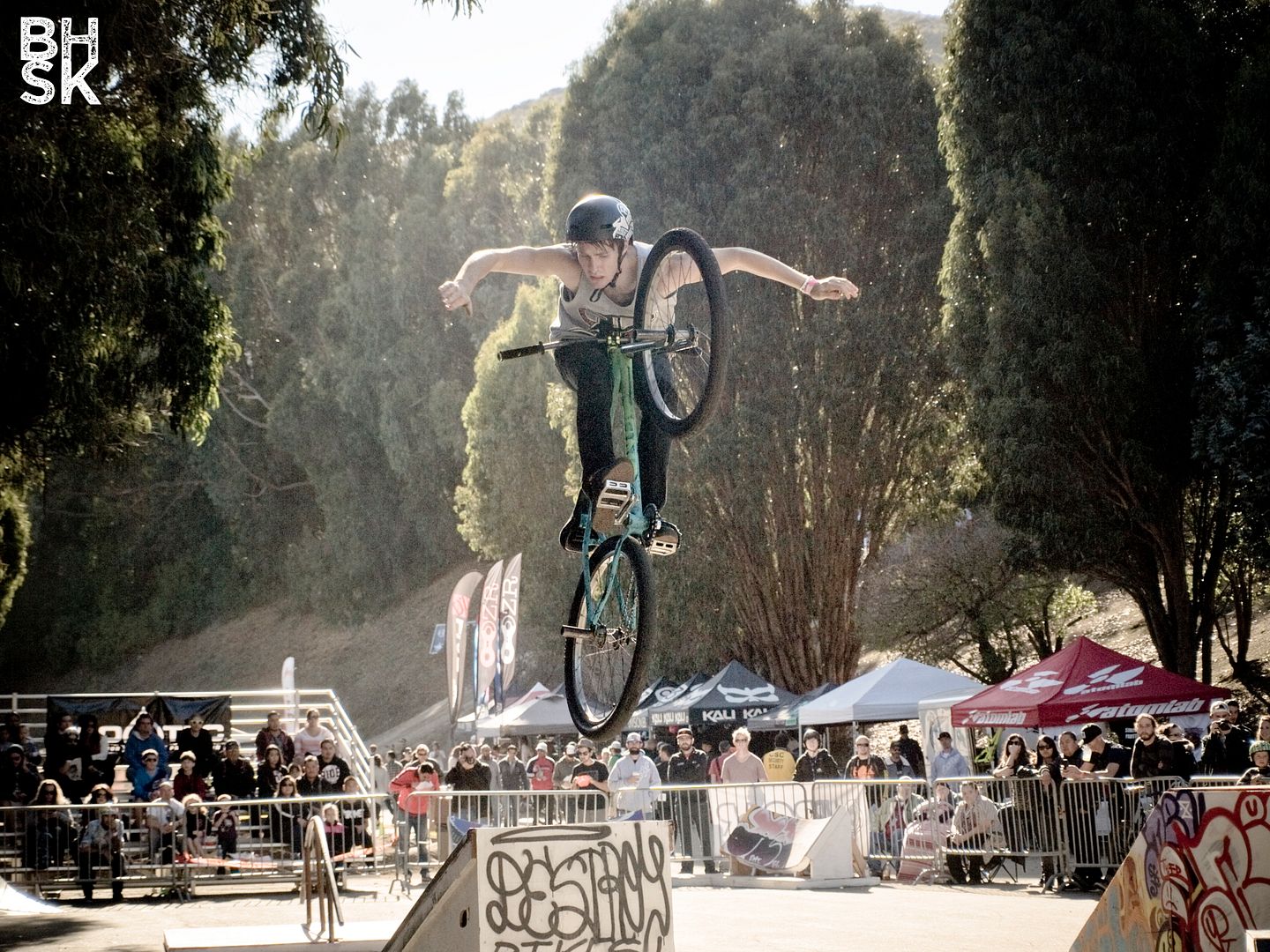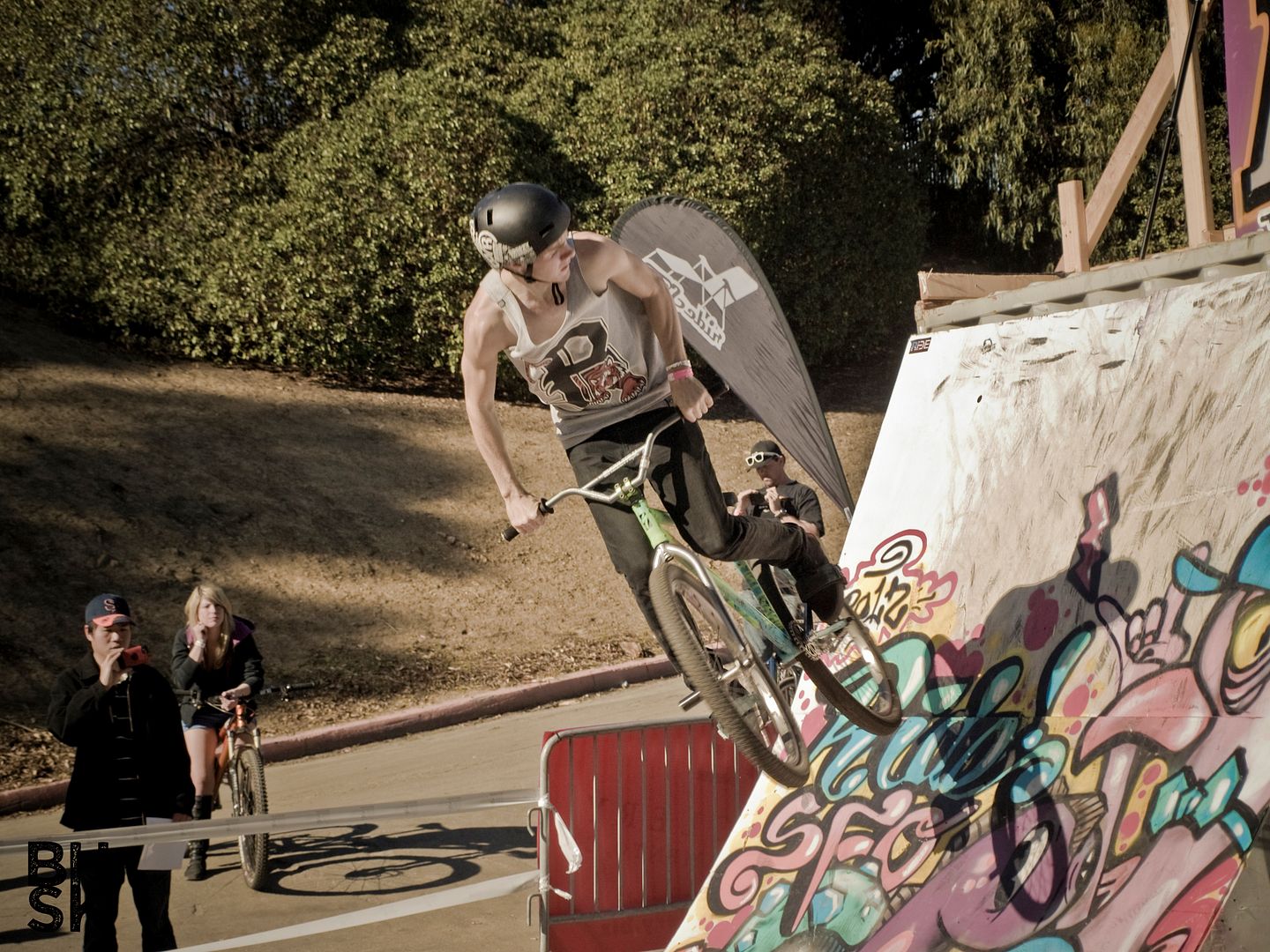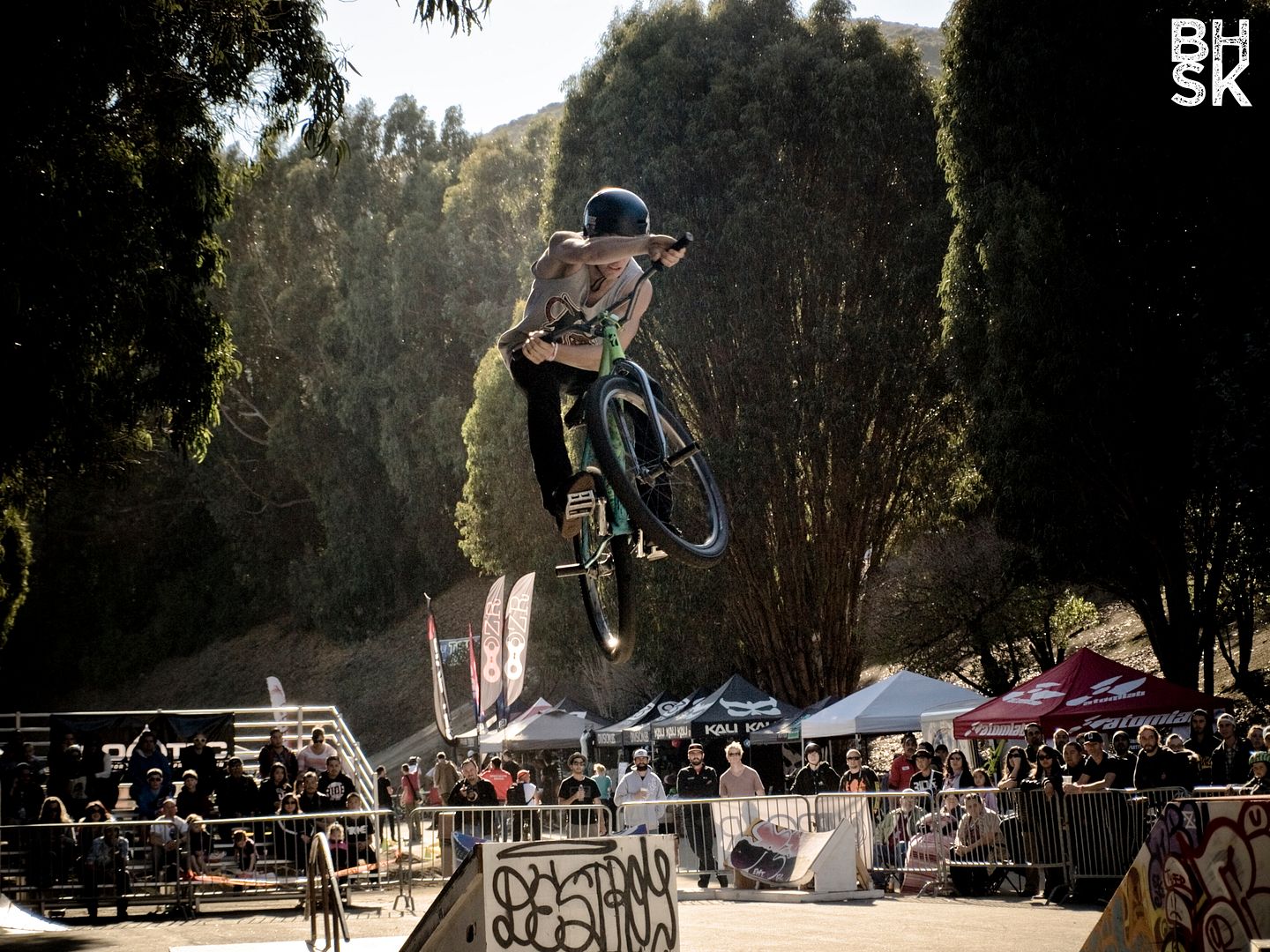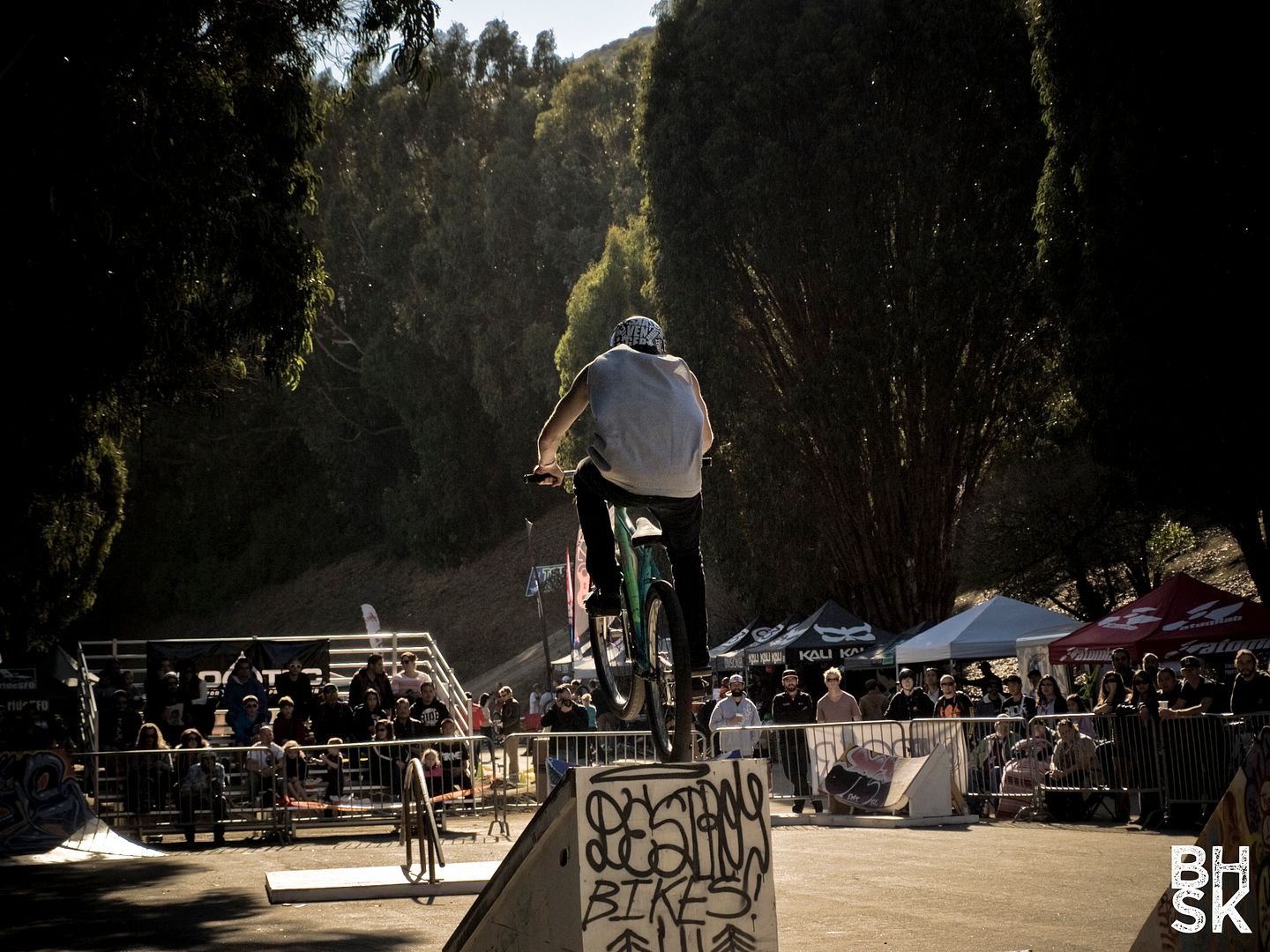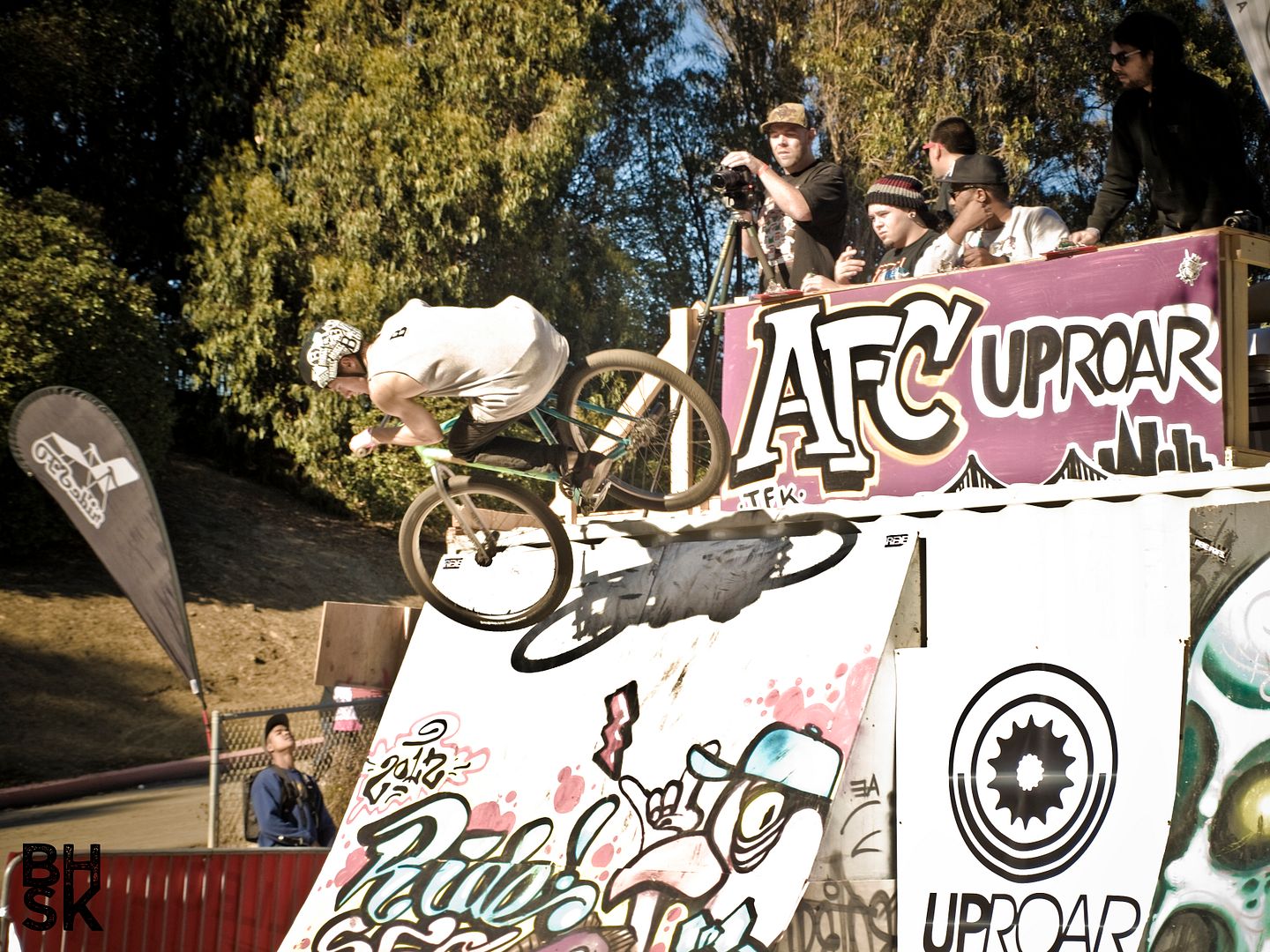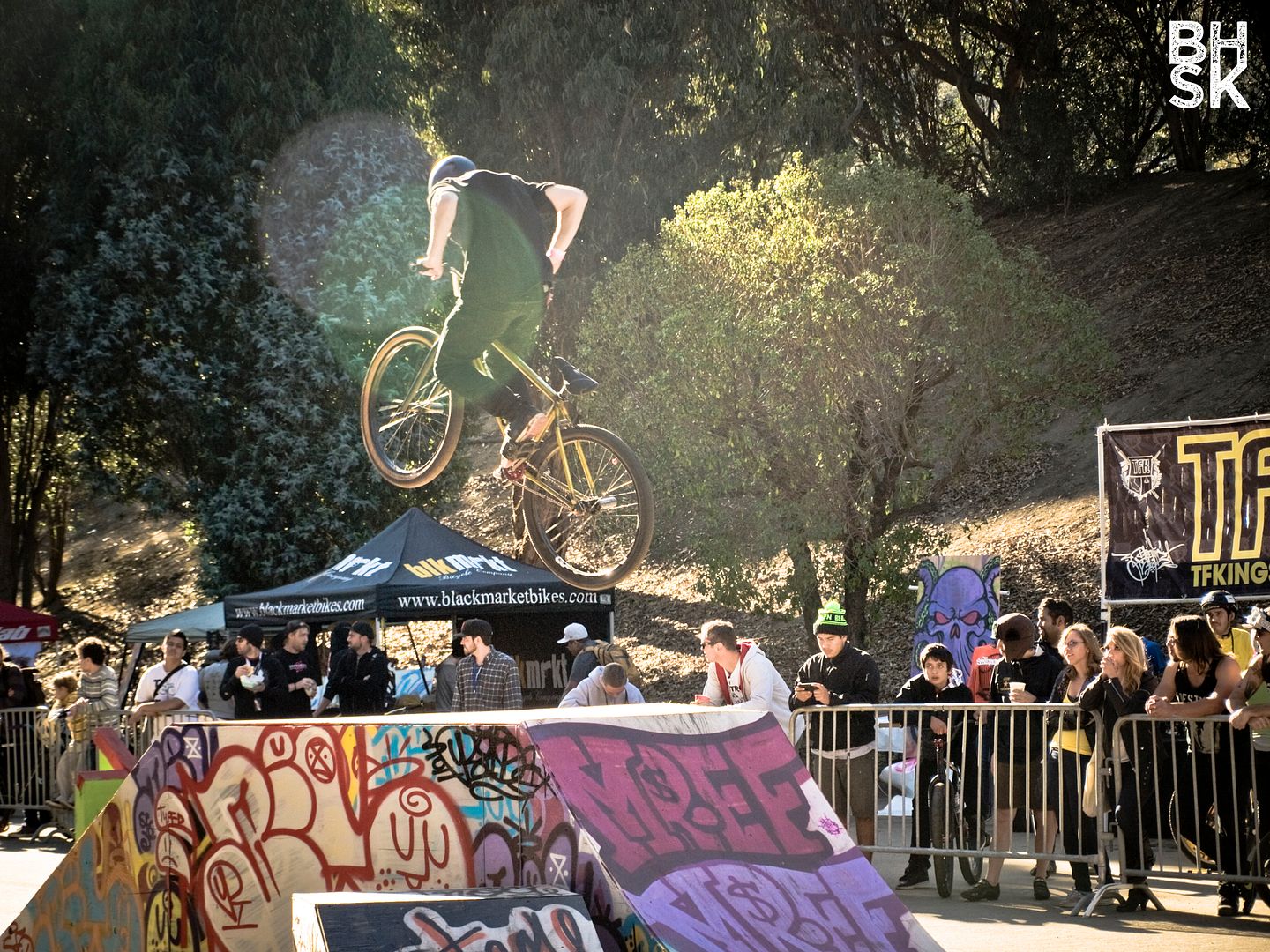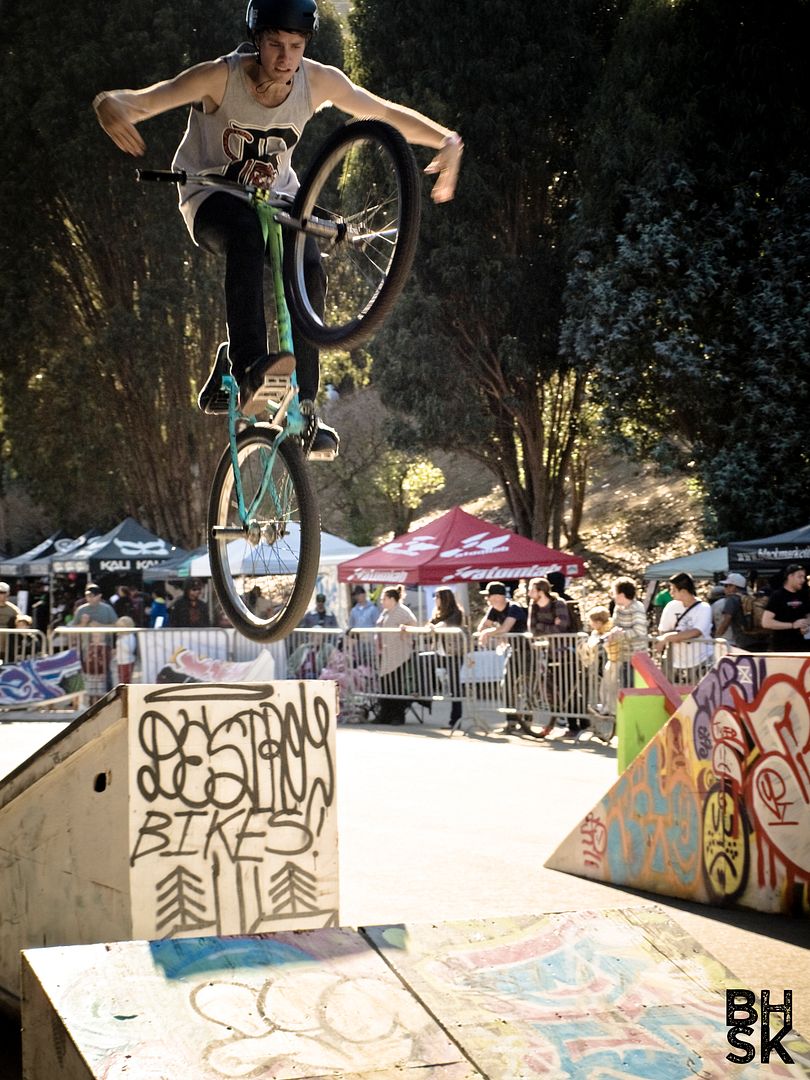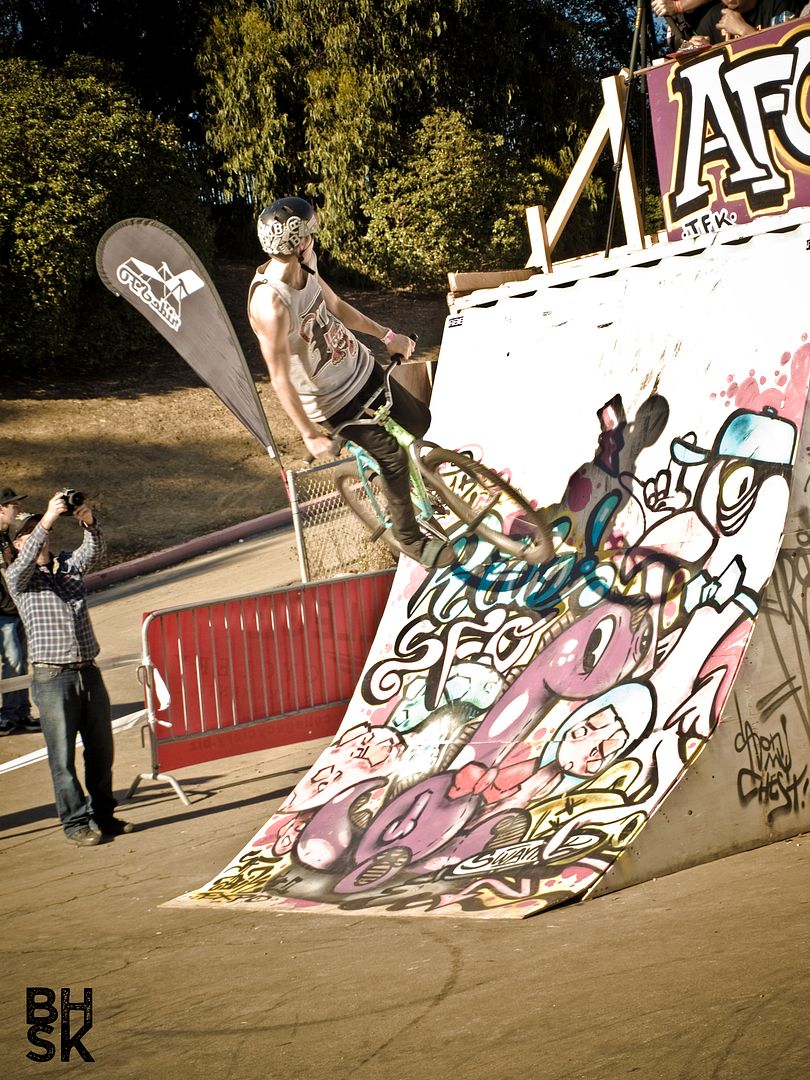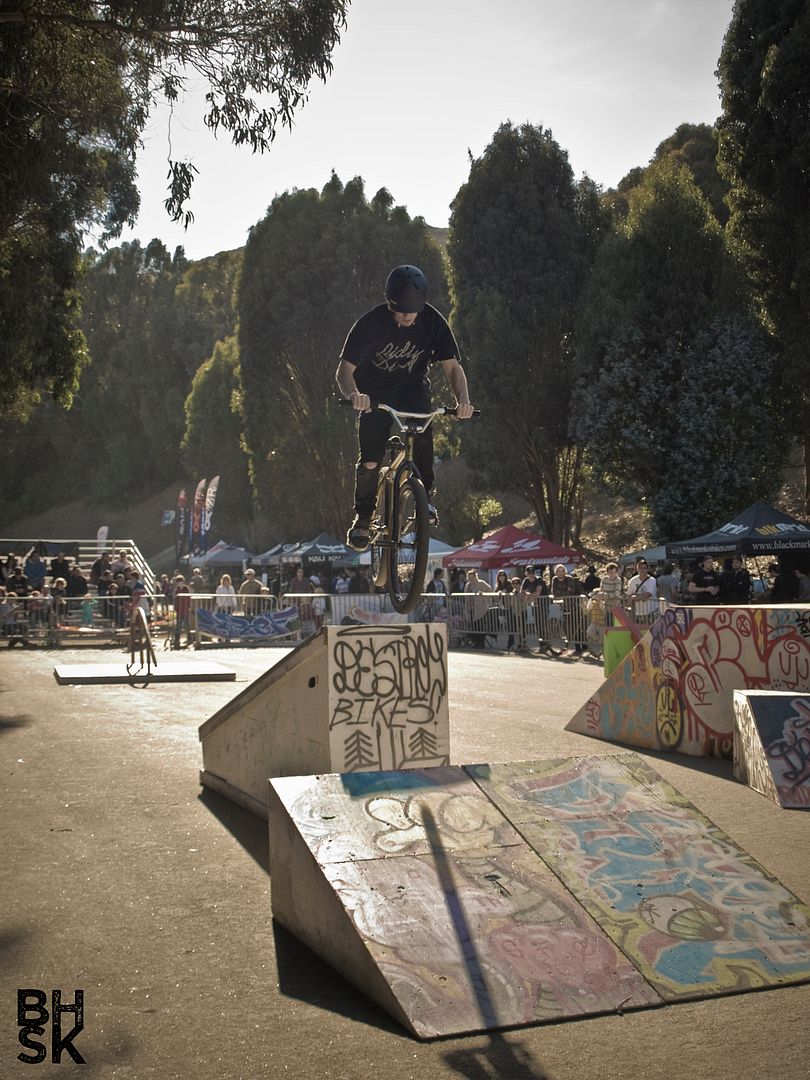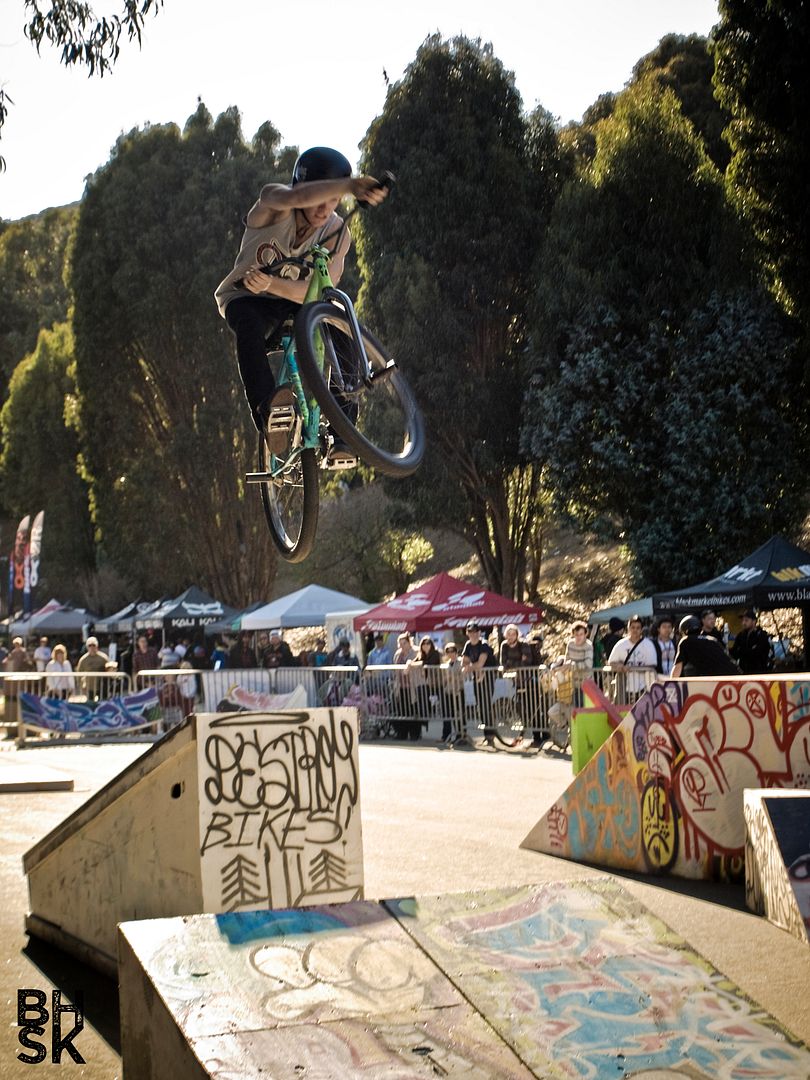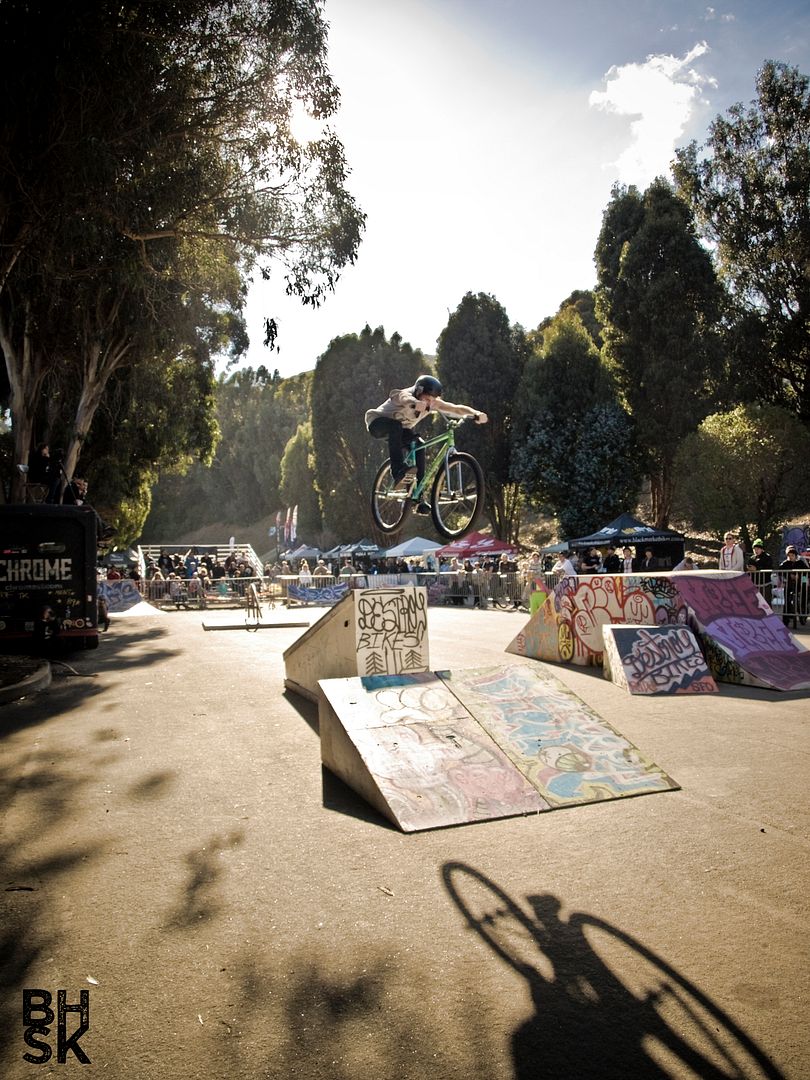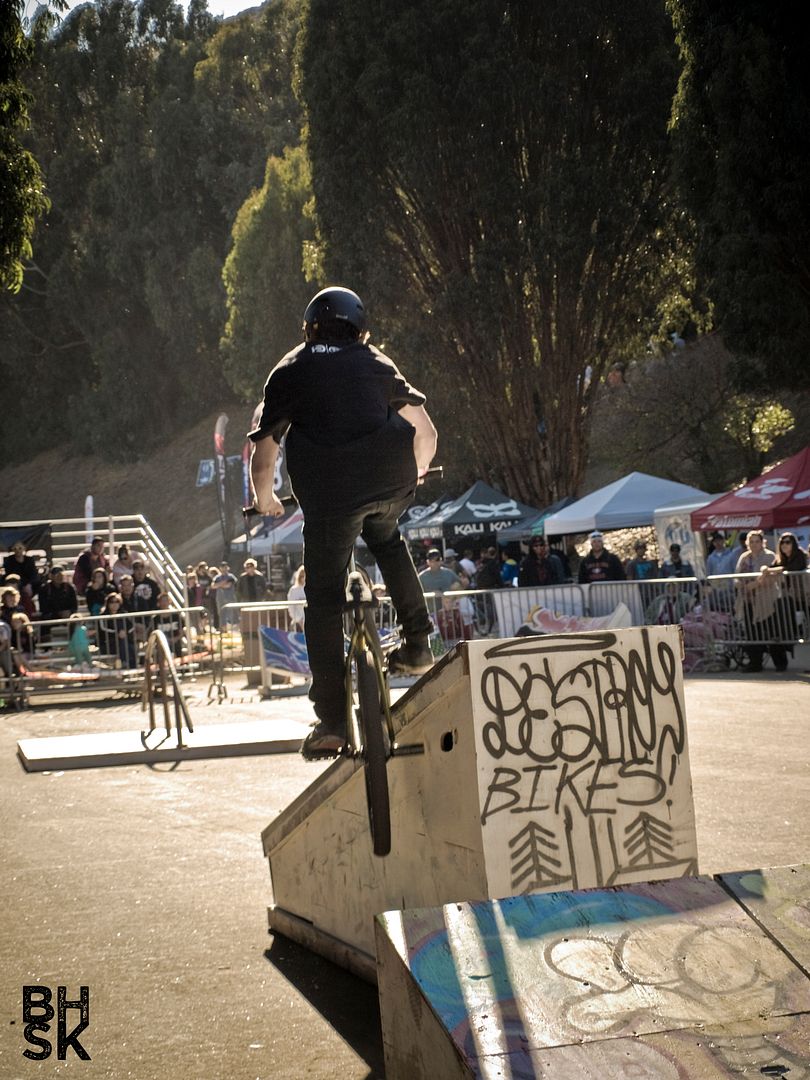 last but not least, we up san jose's devon lawson against kenny arimoto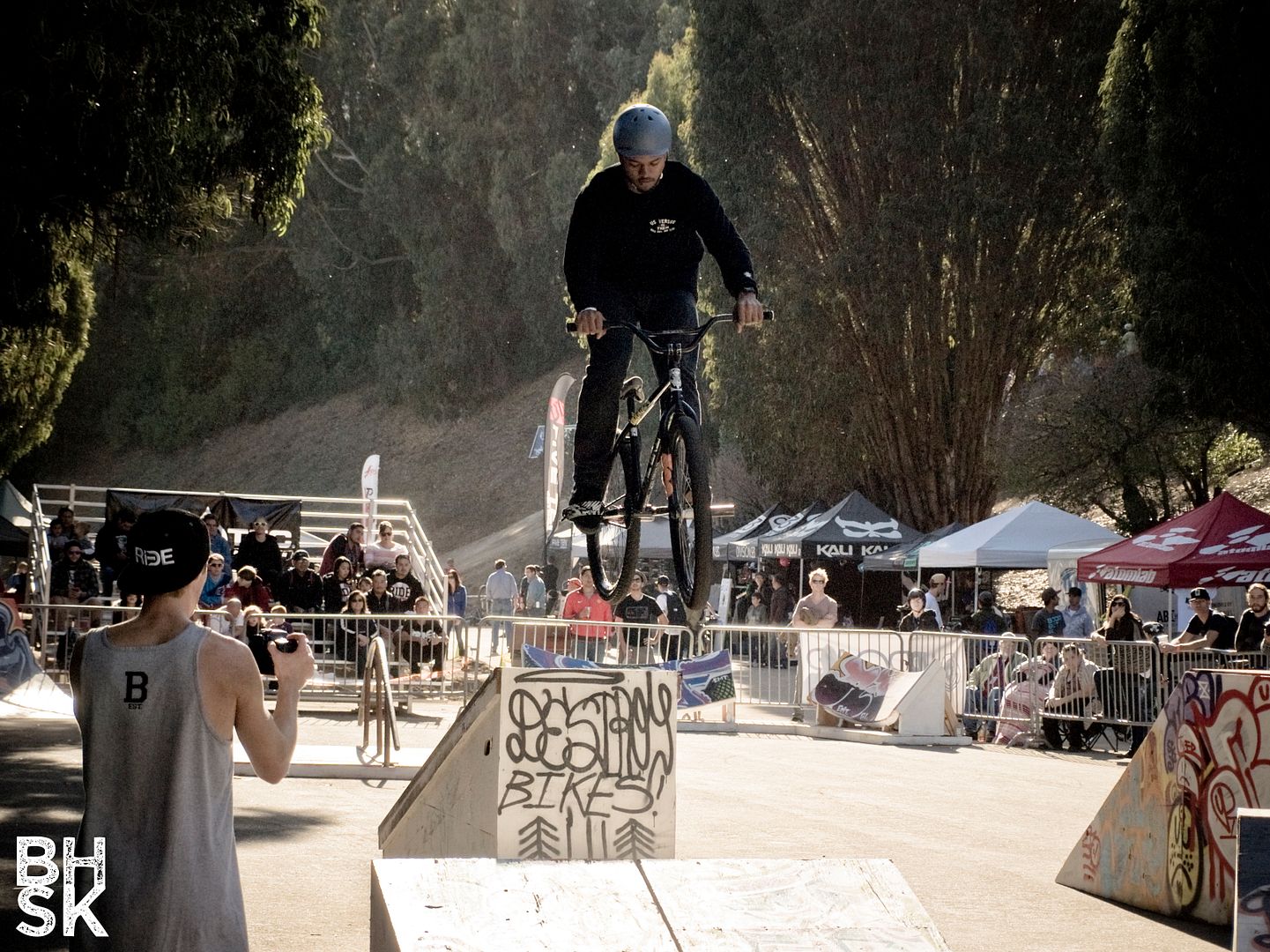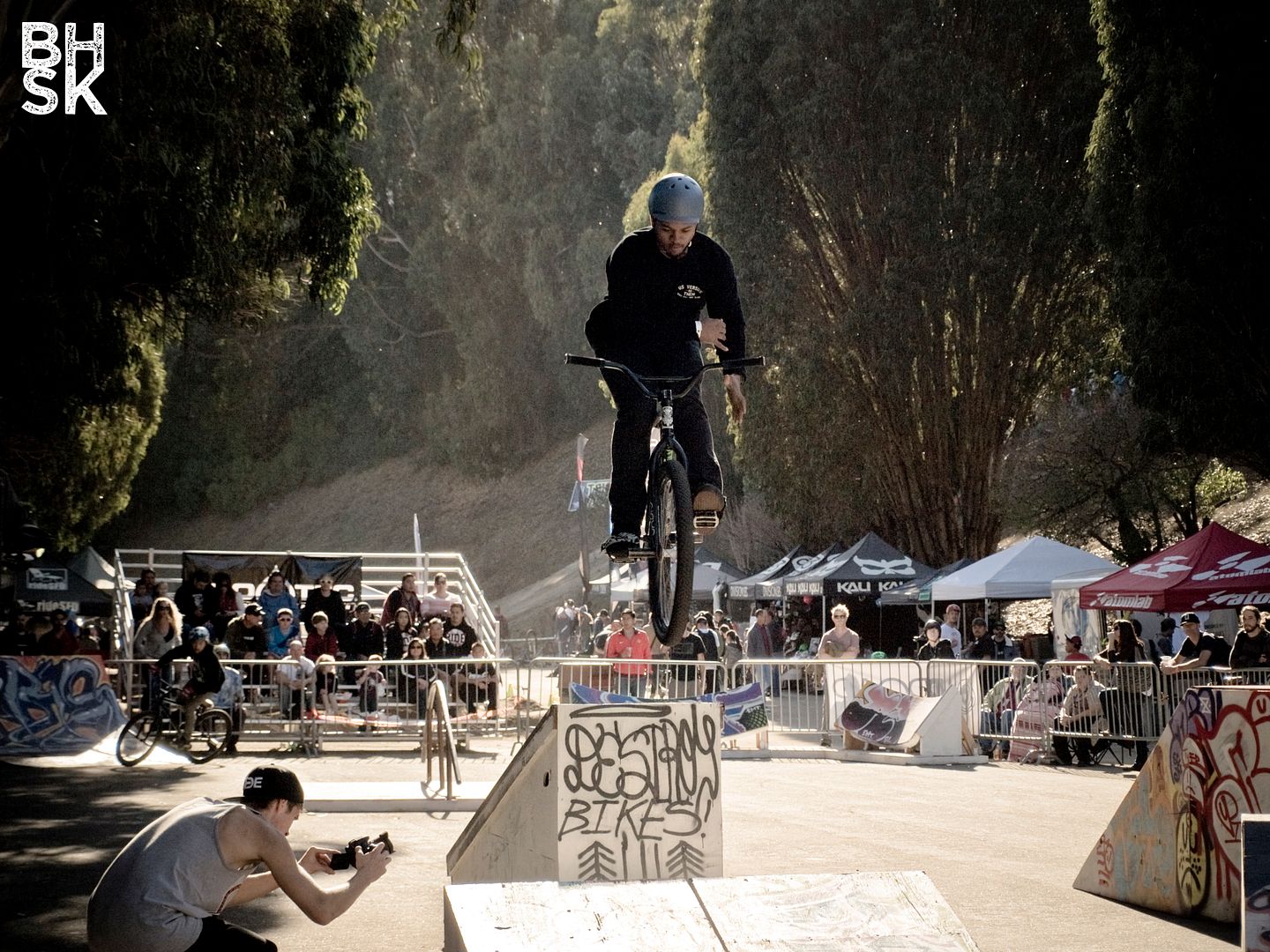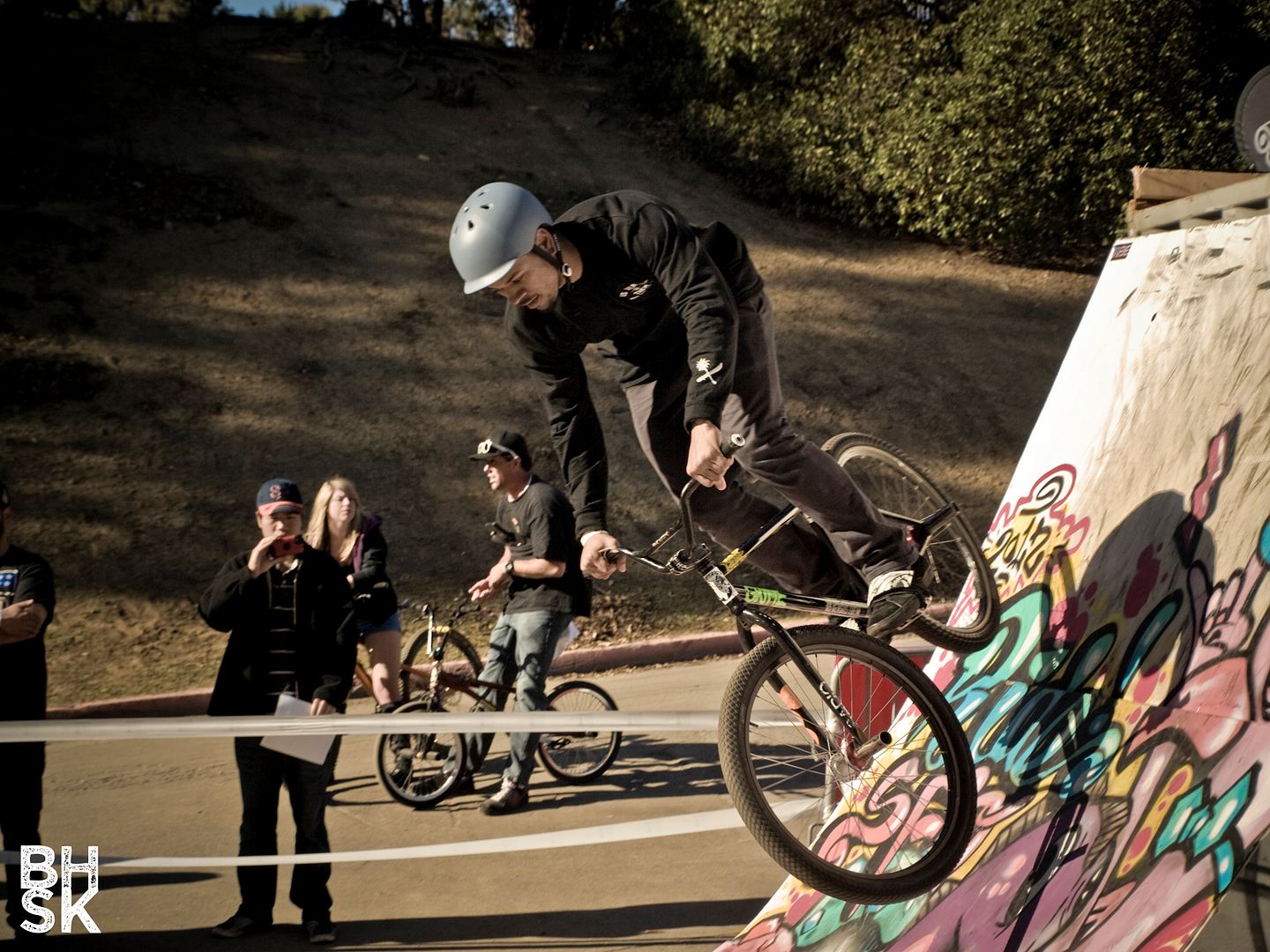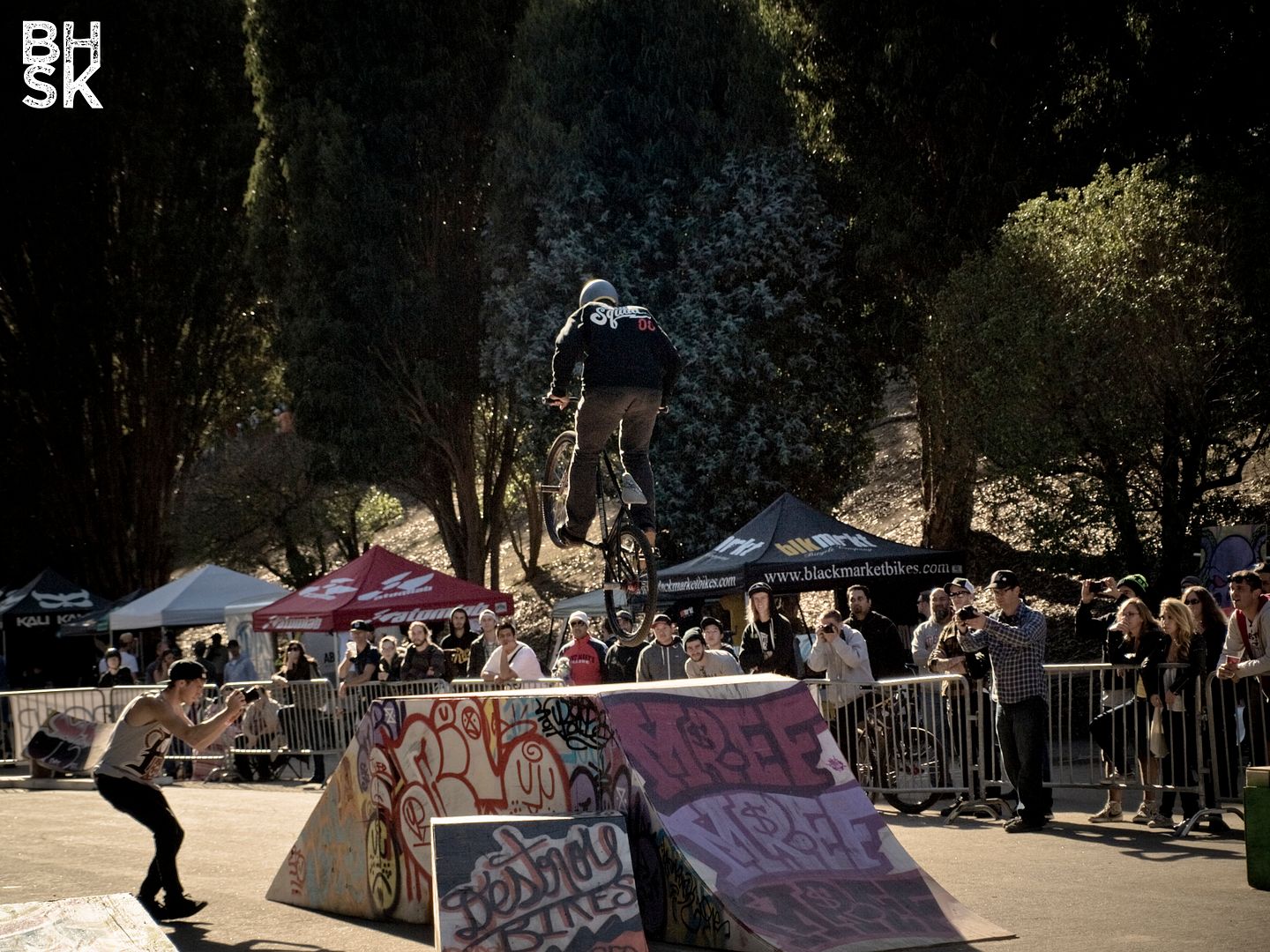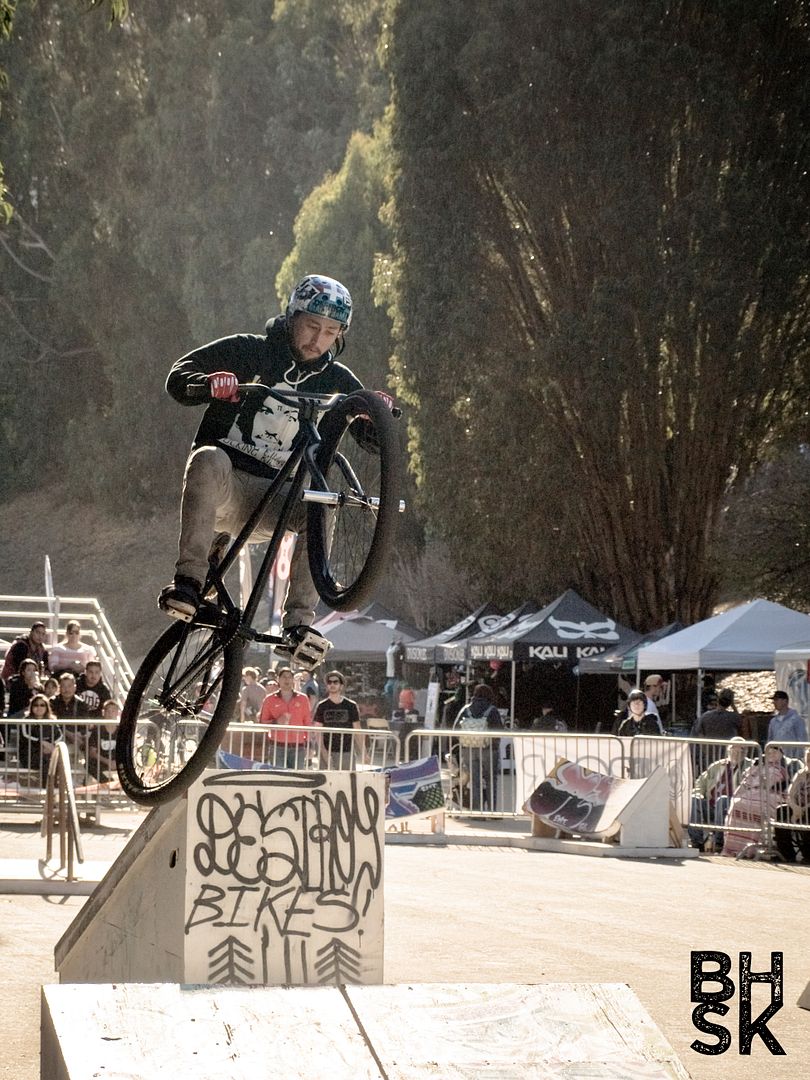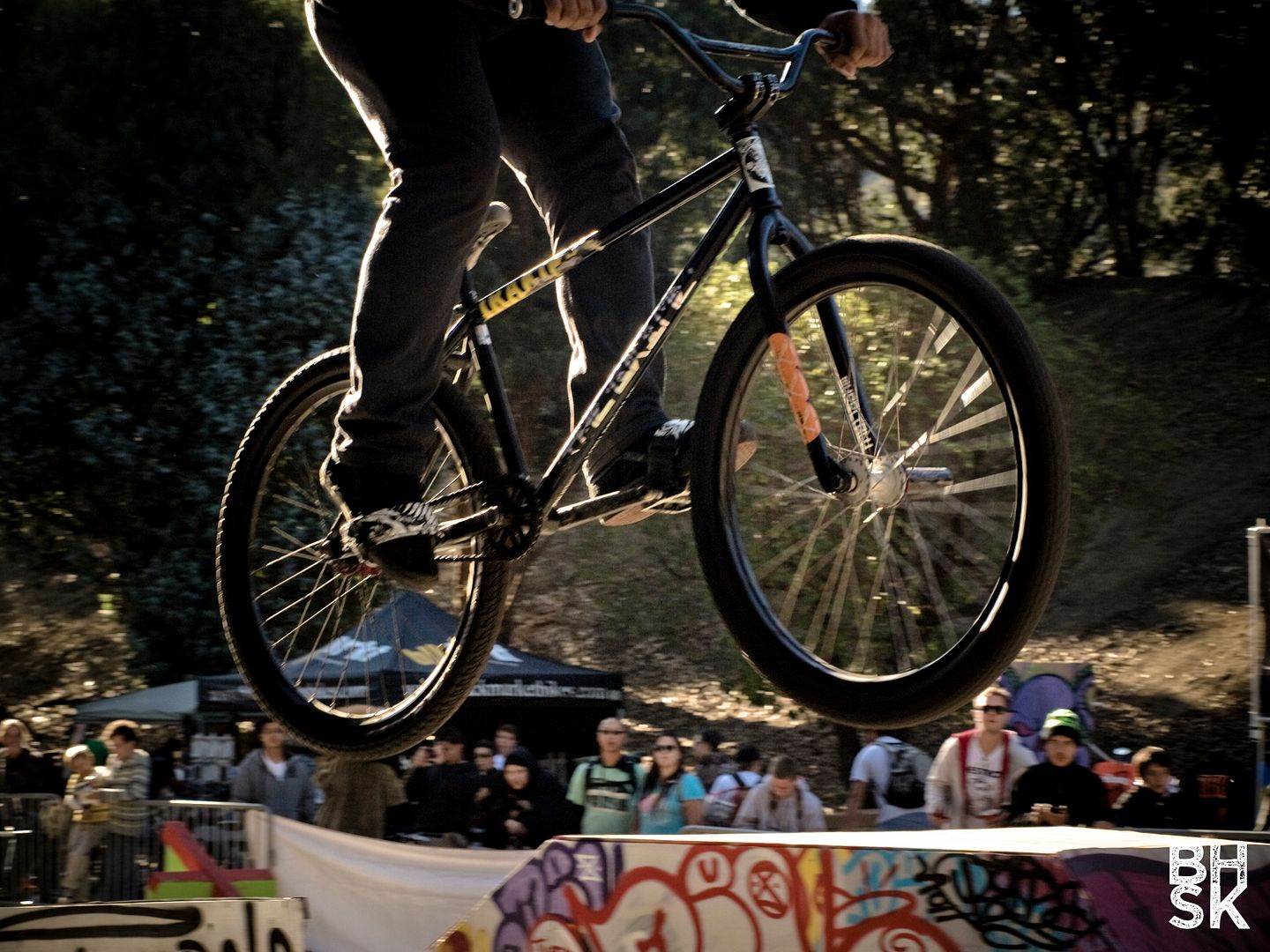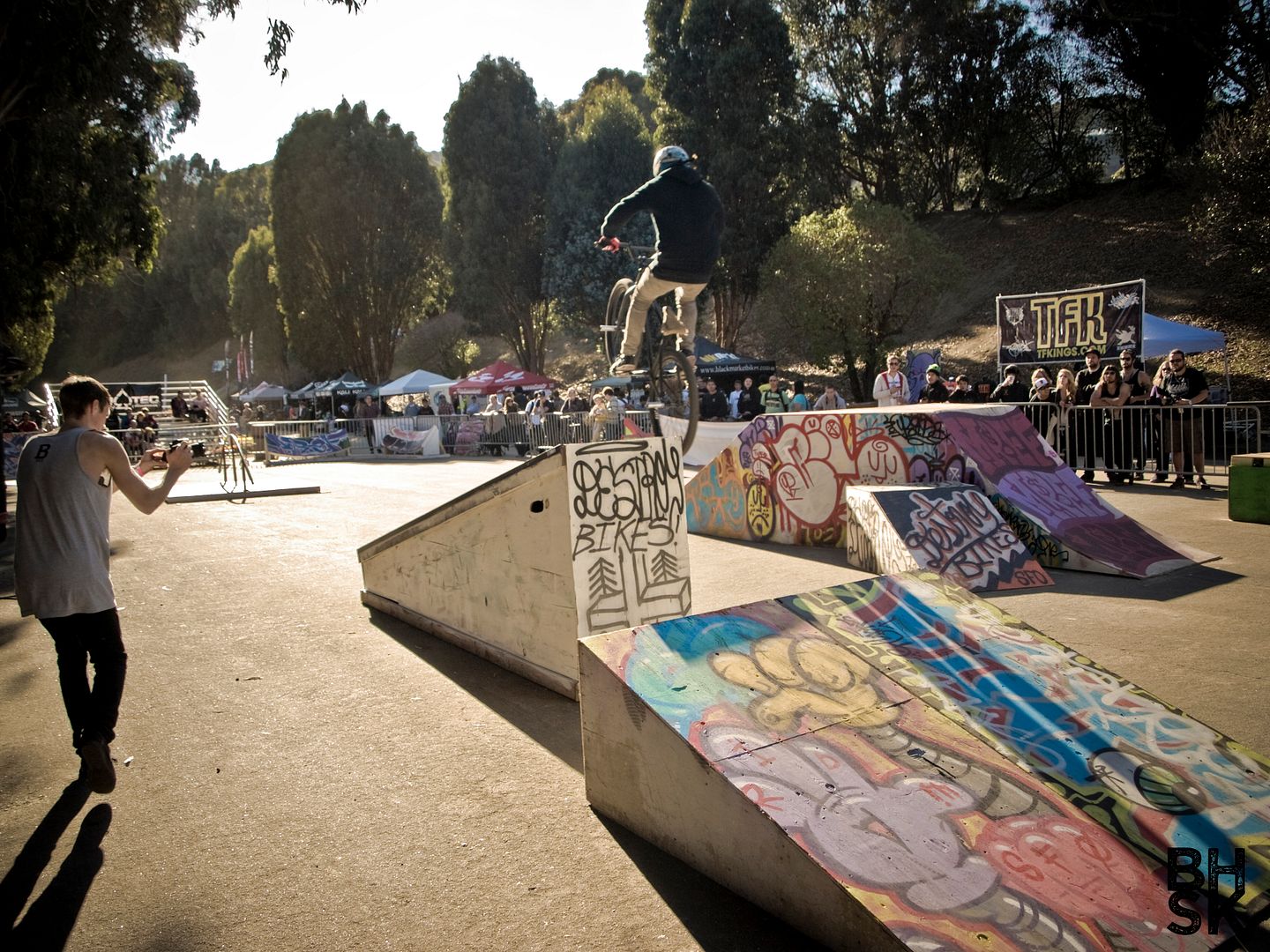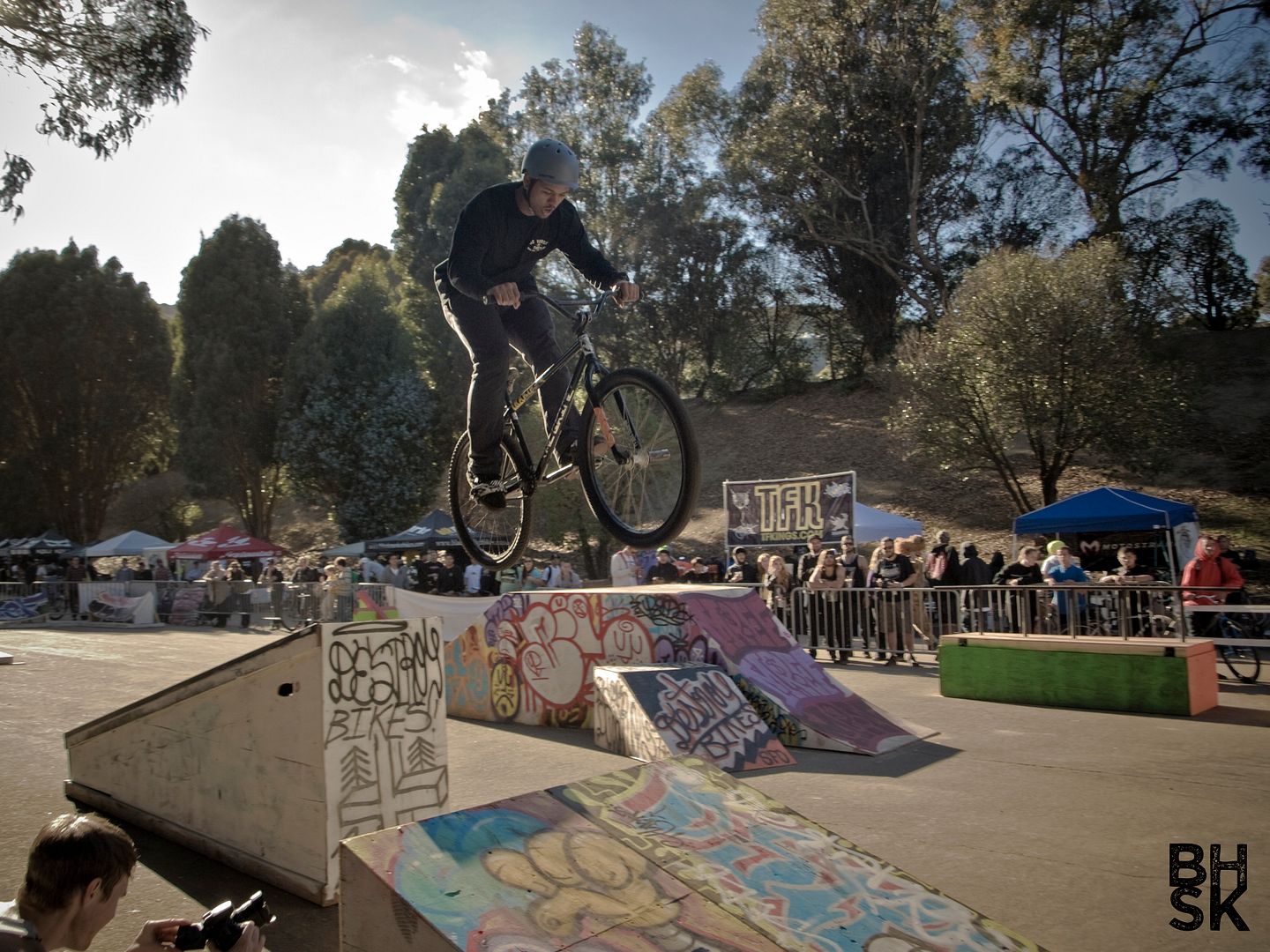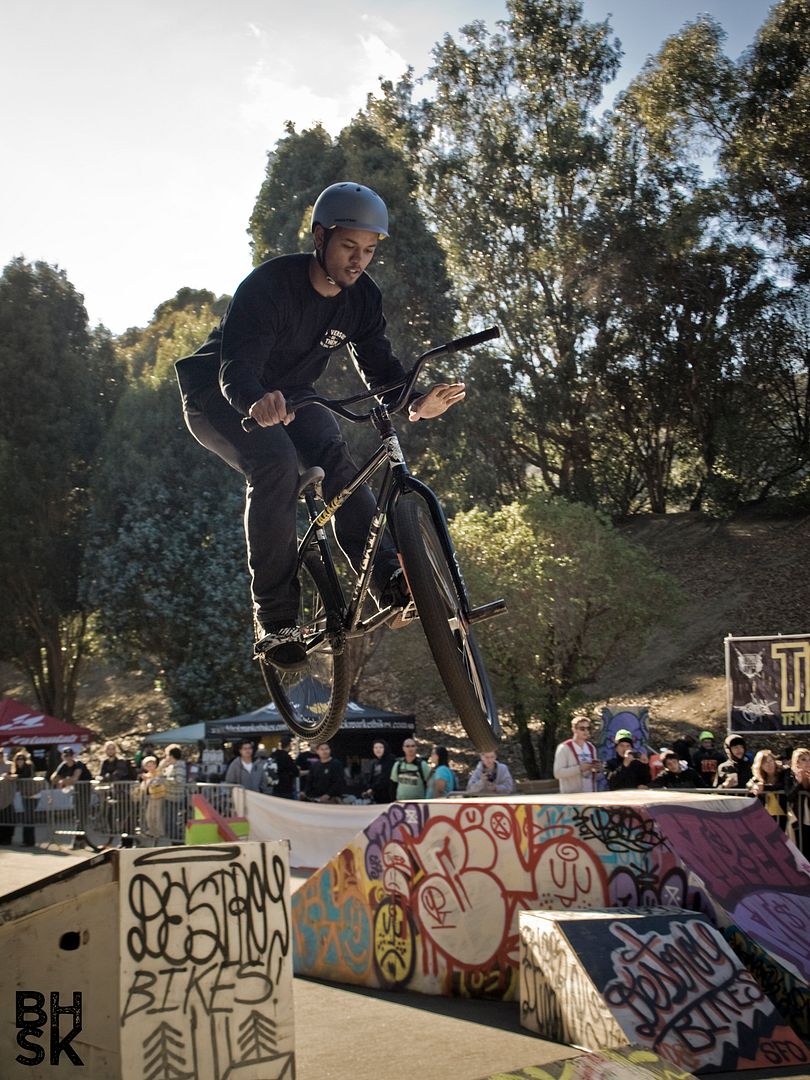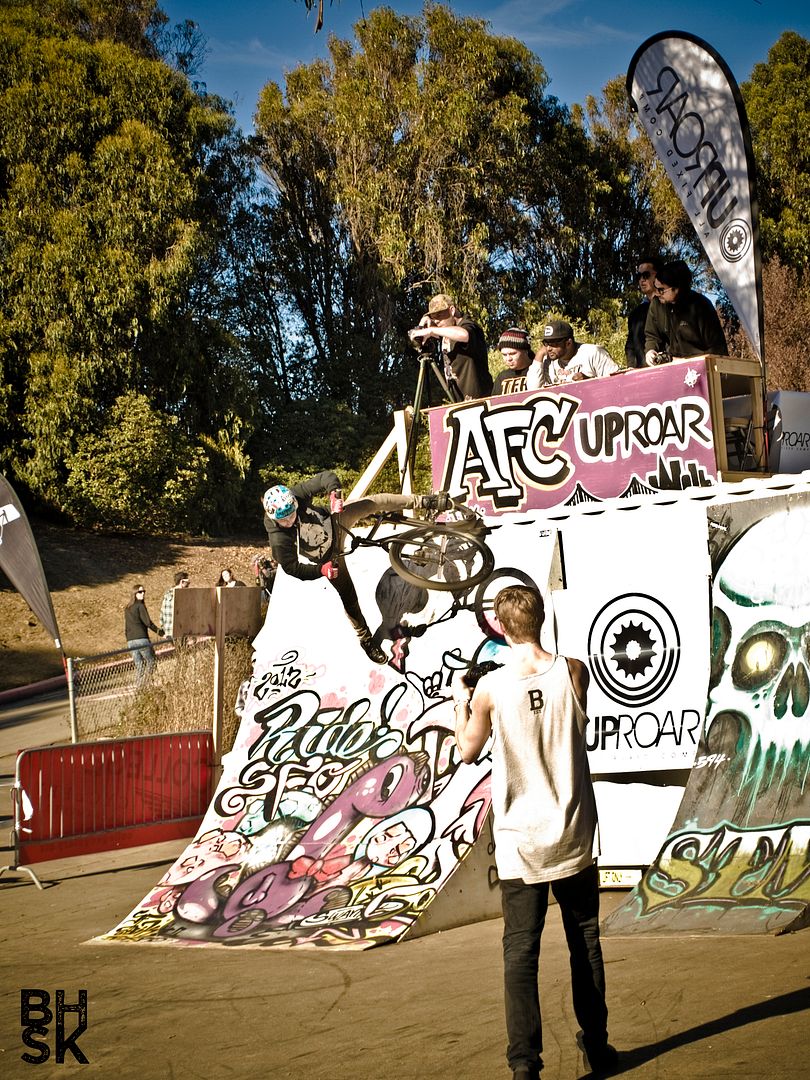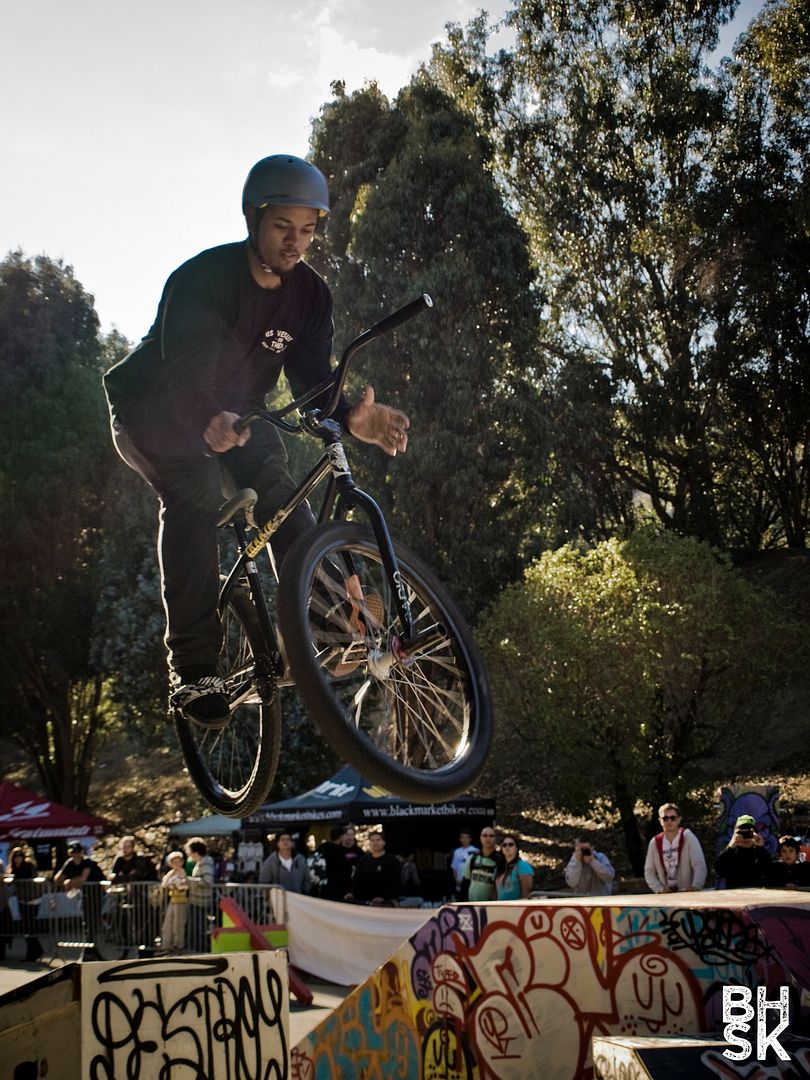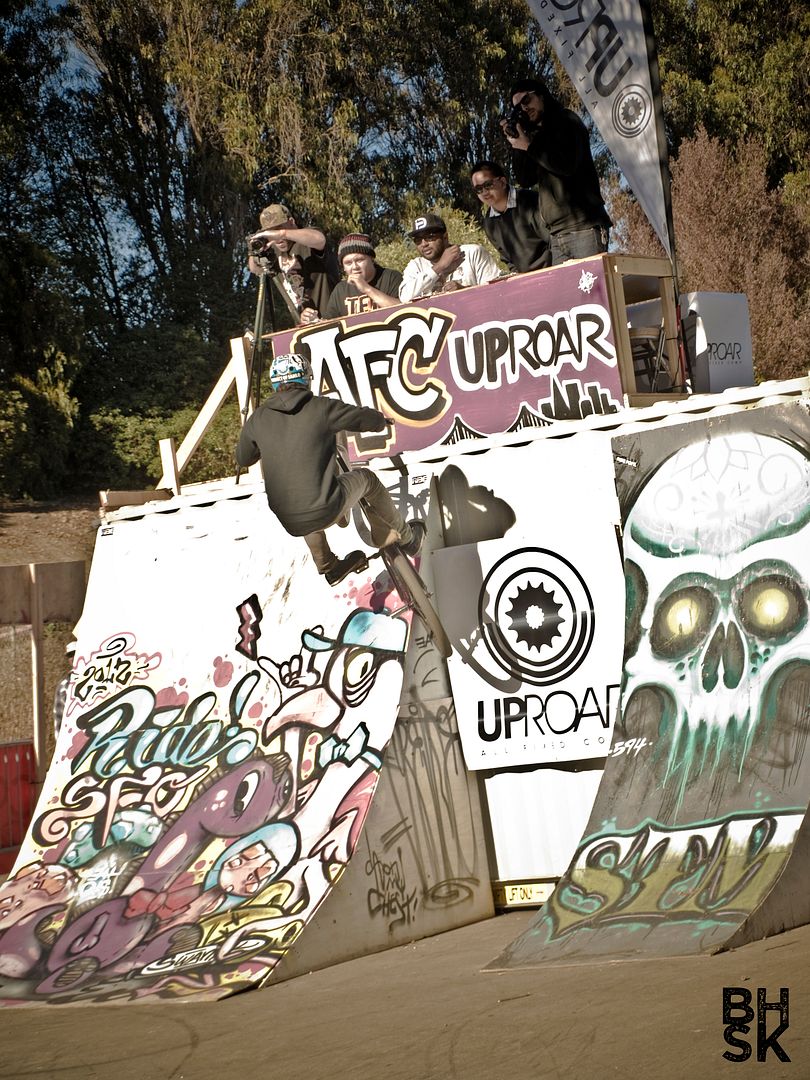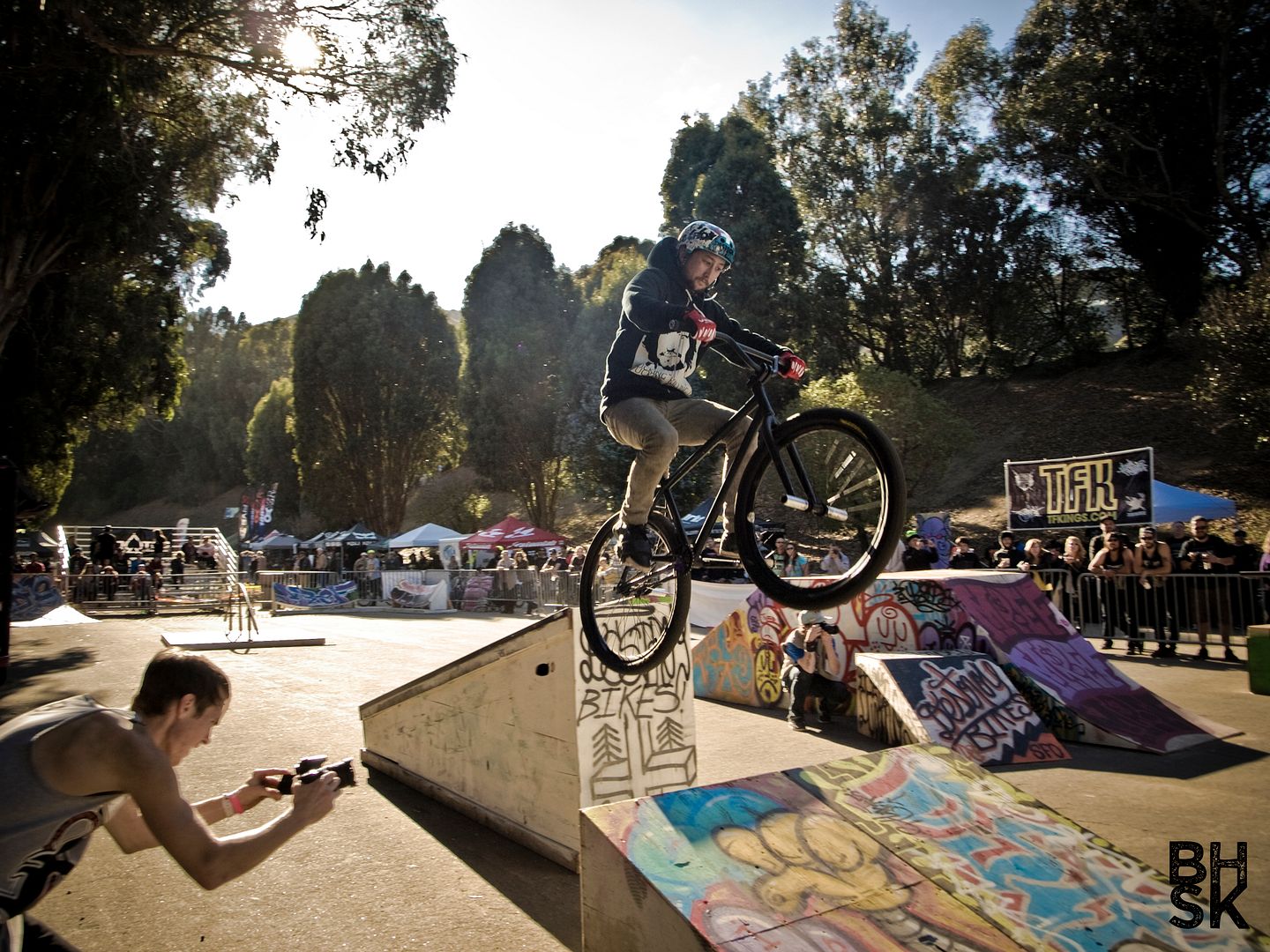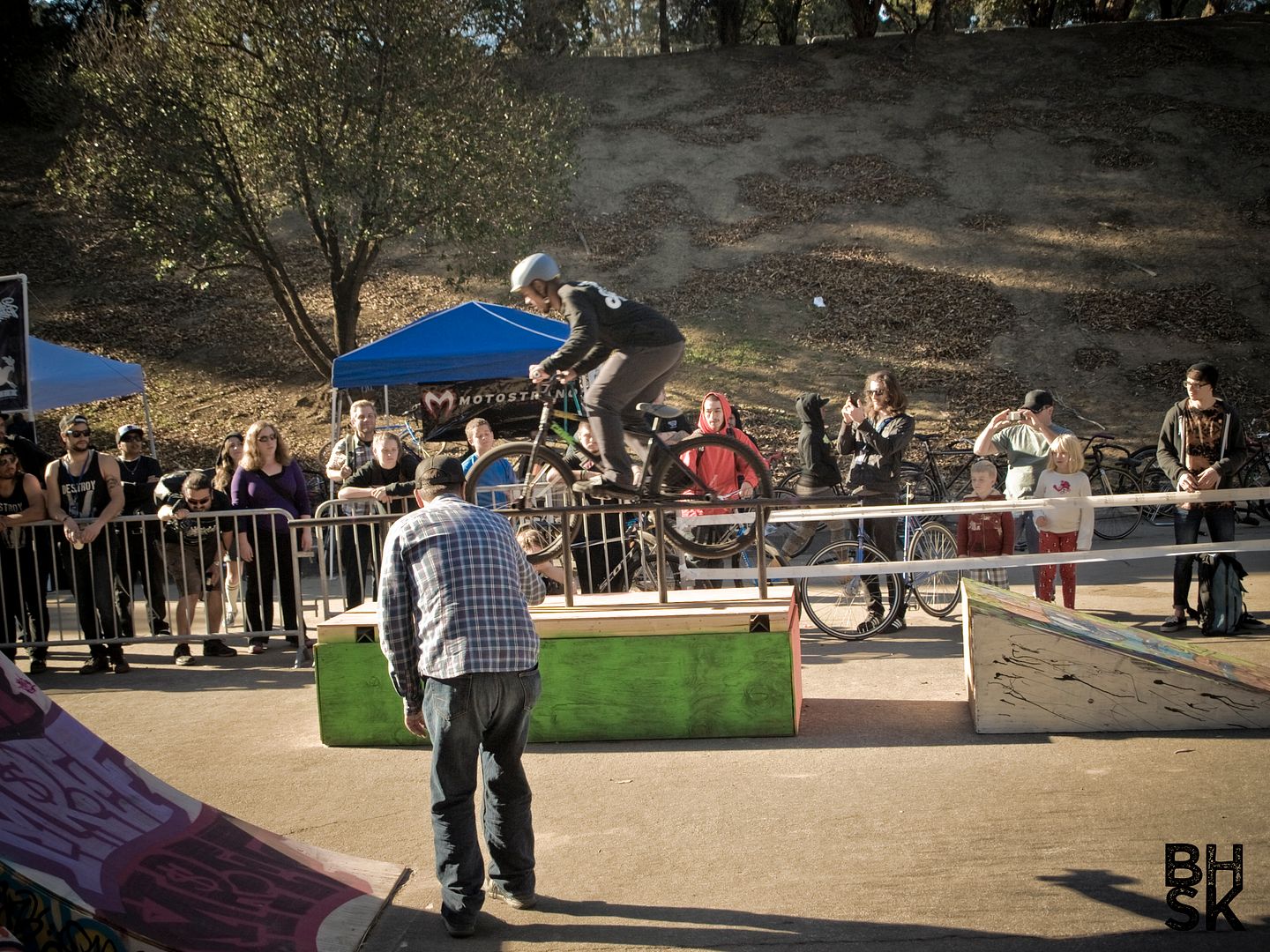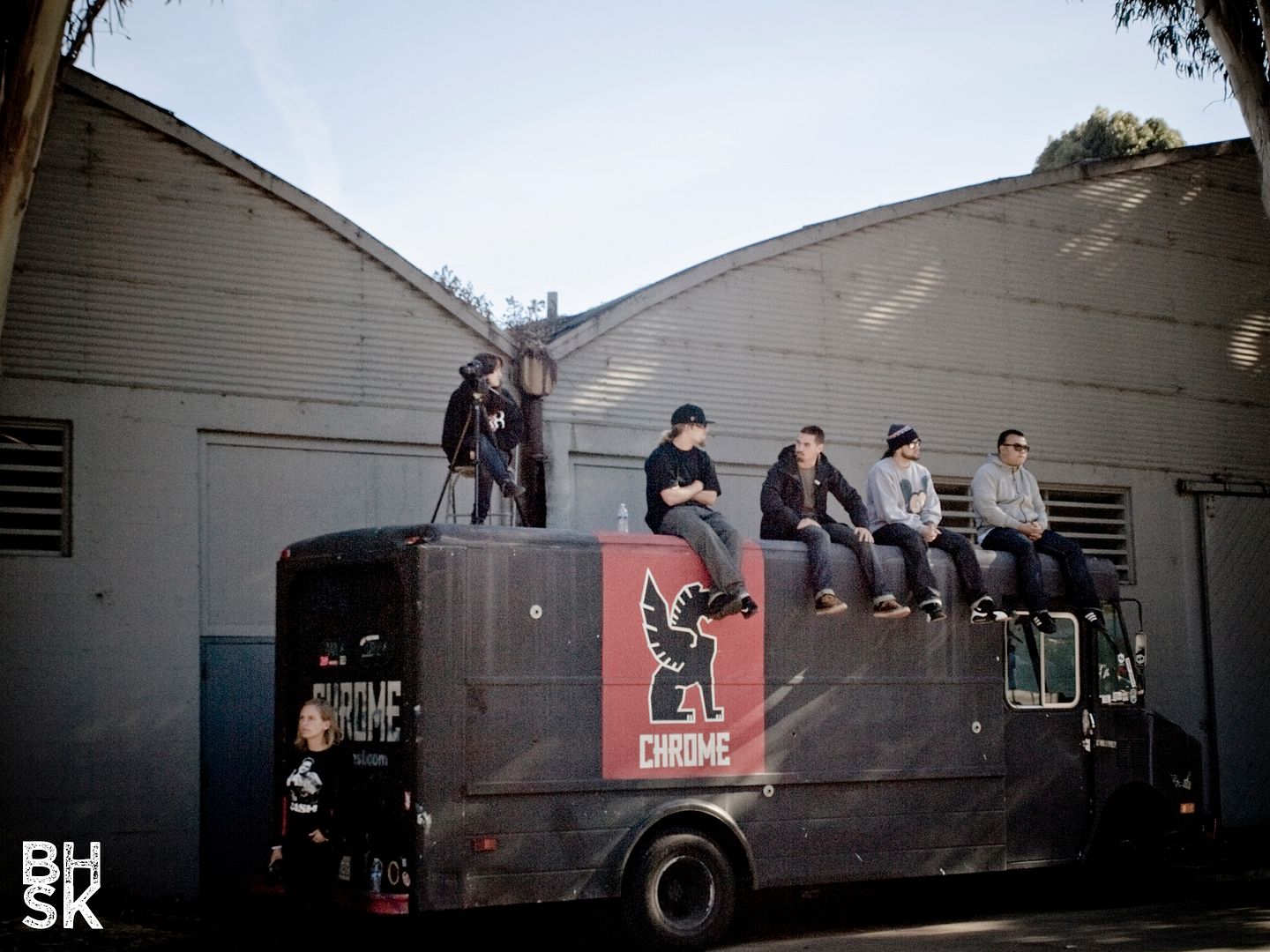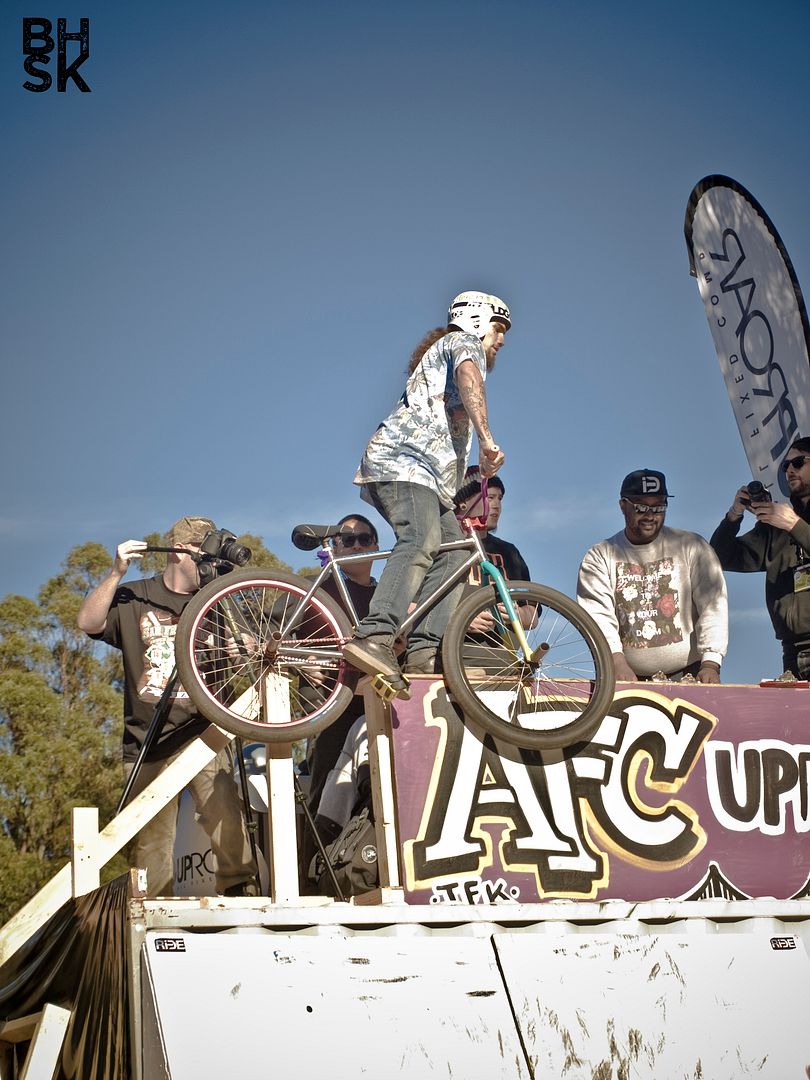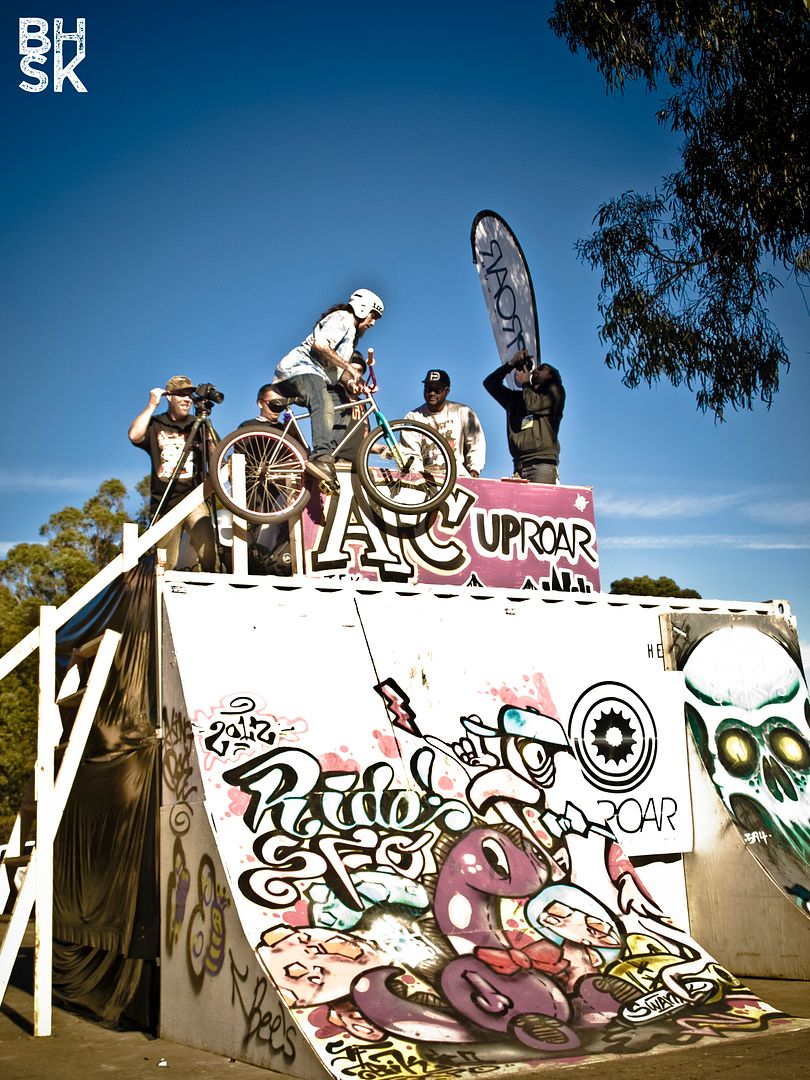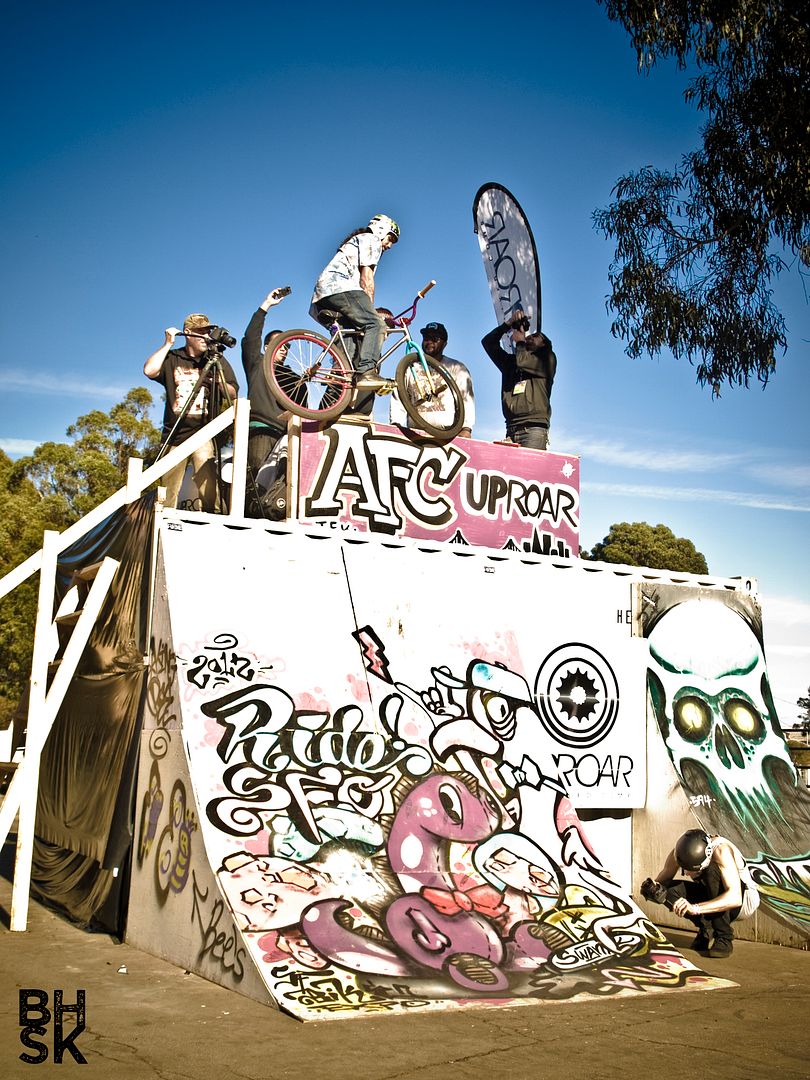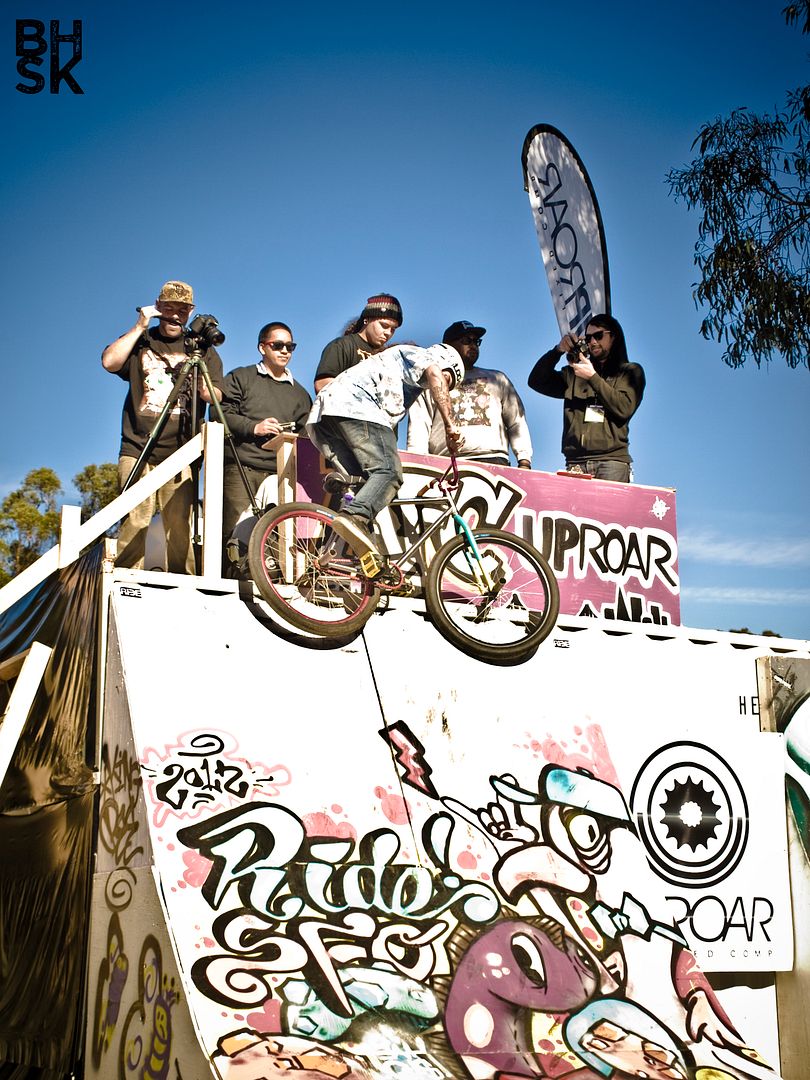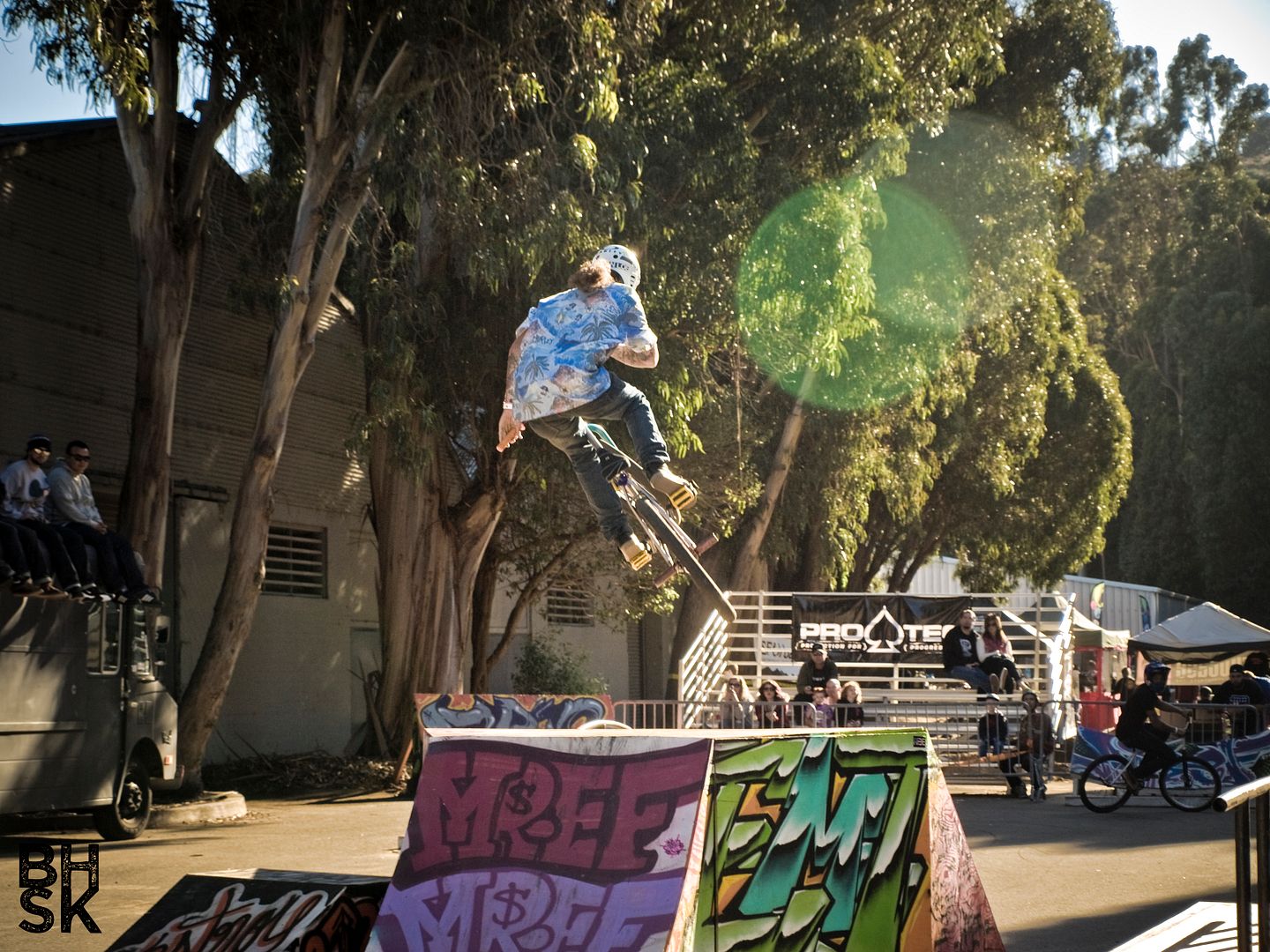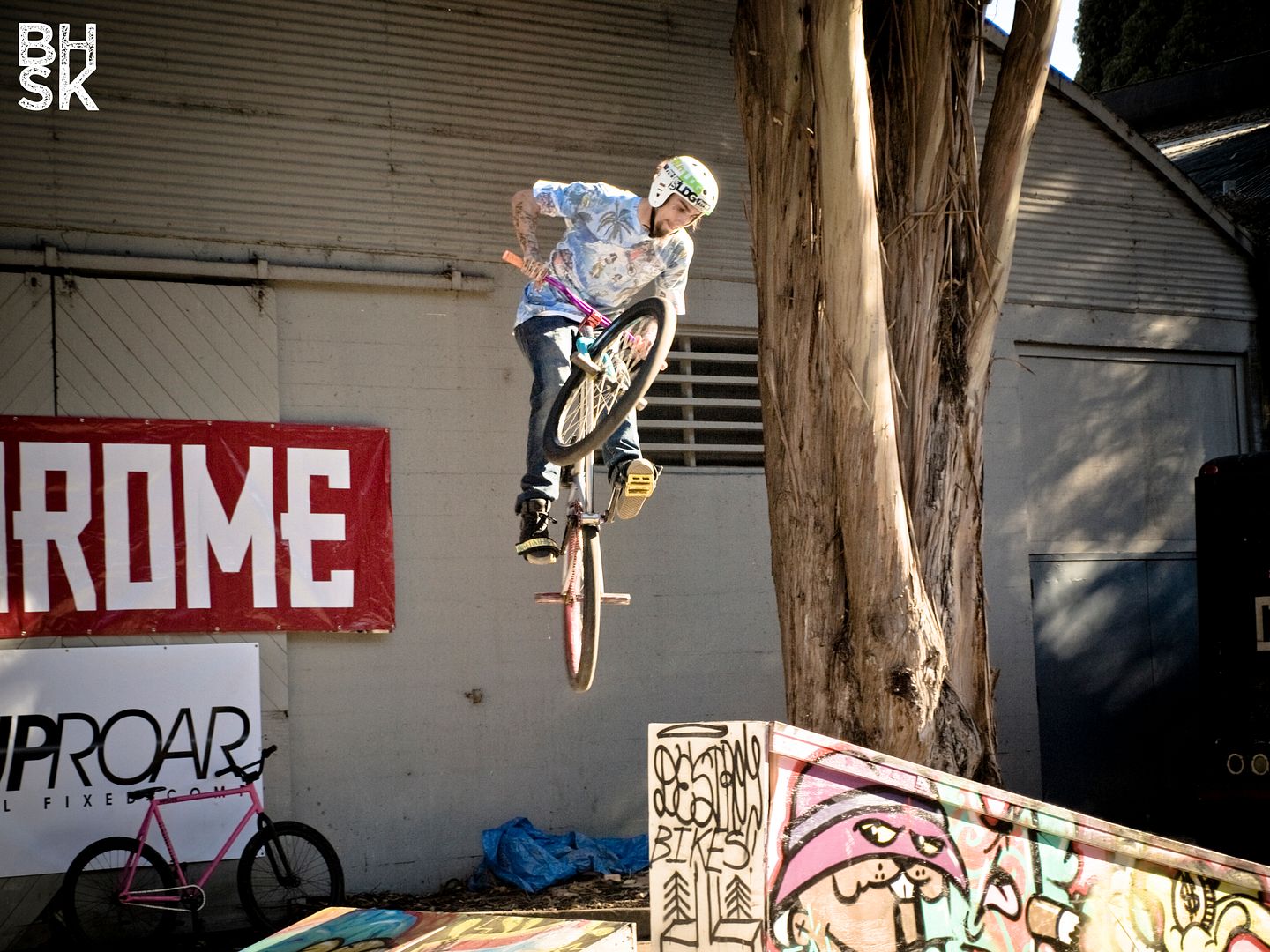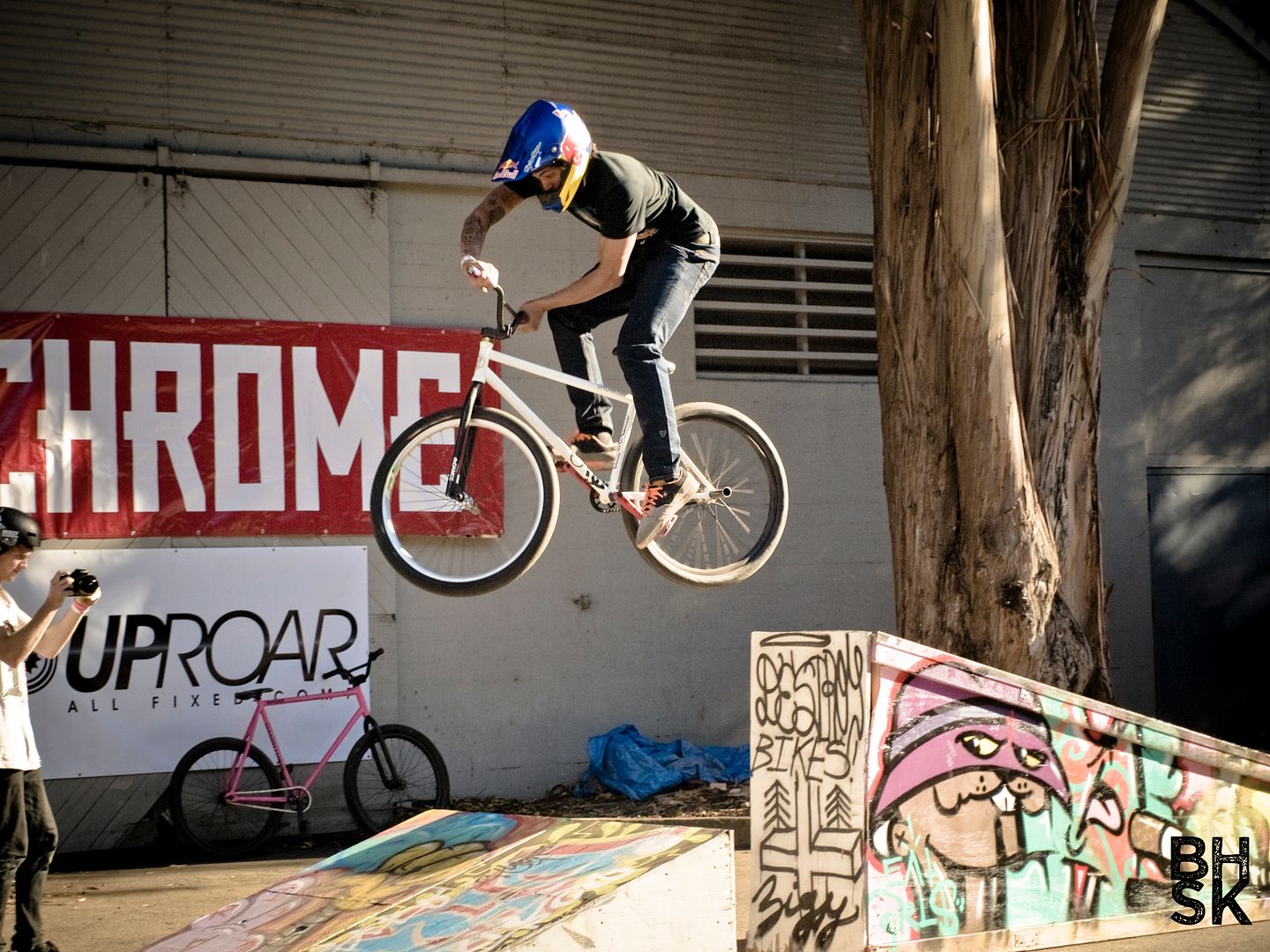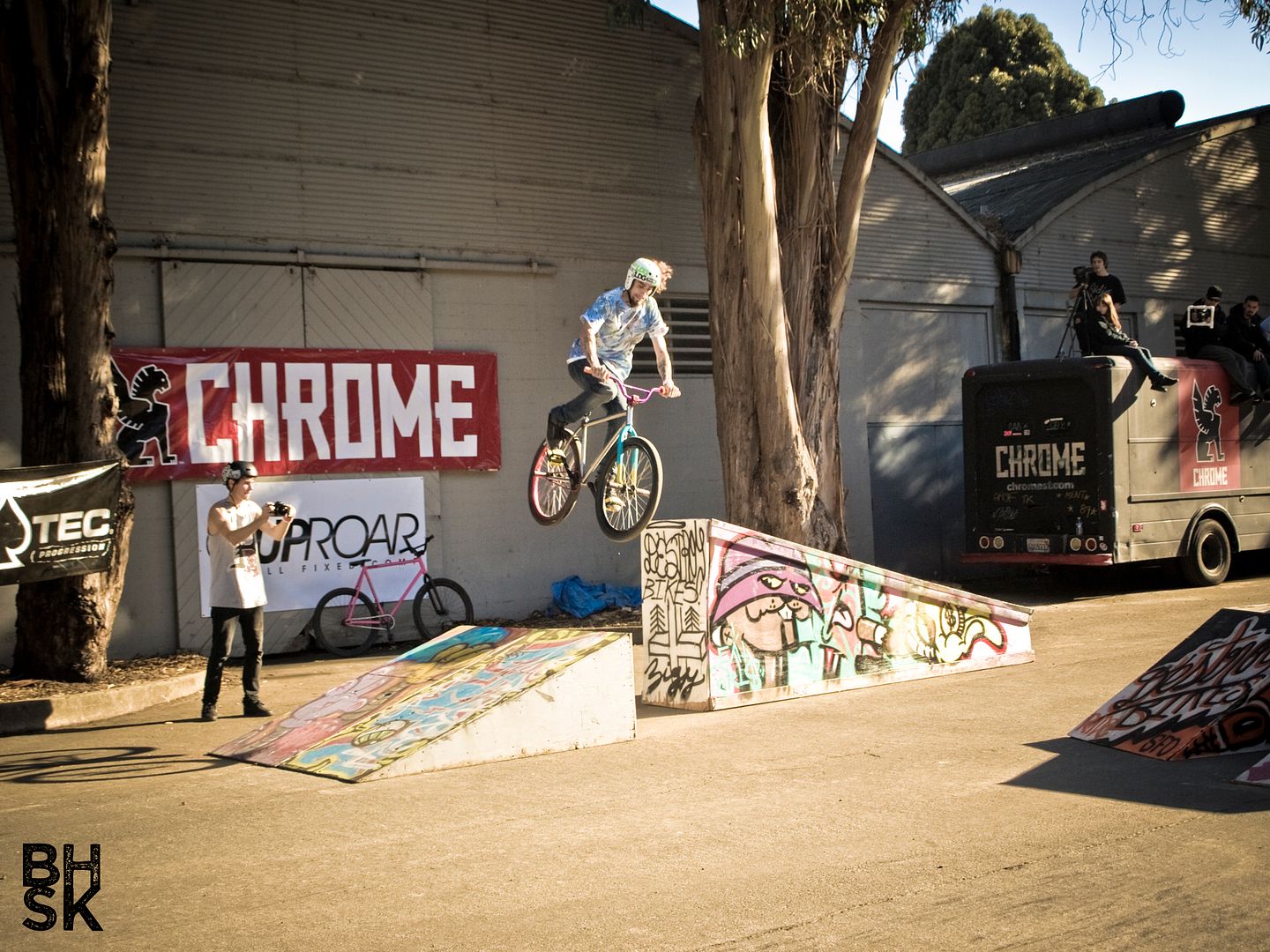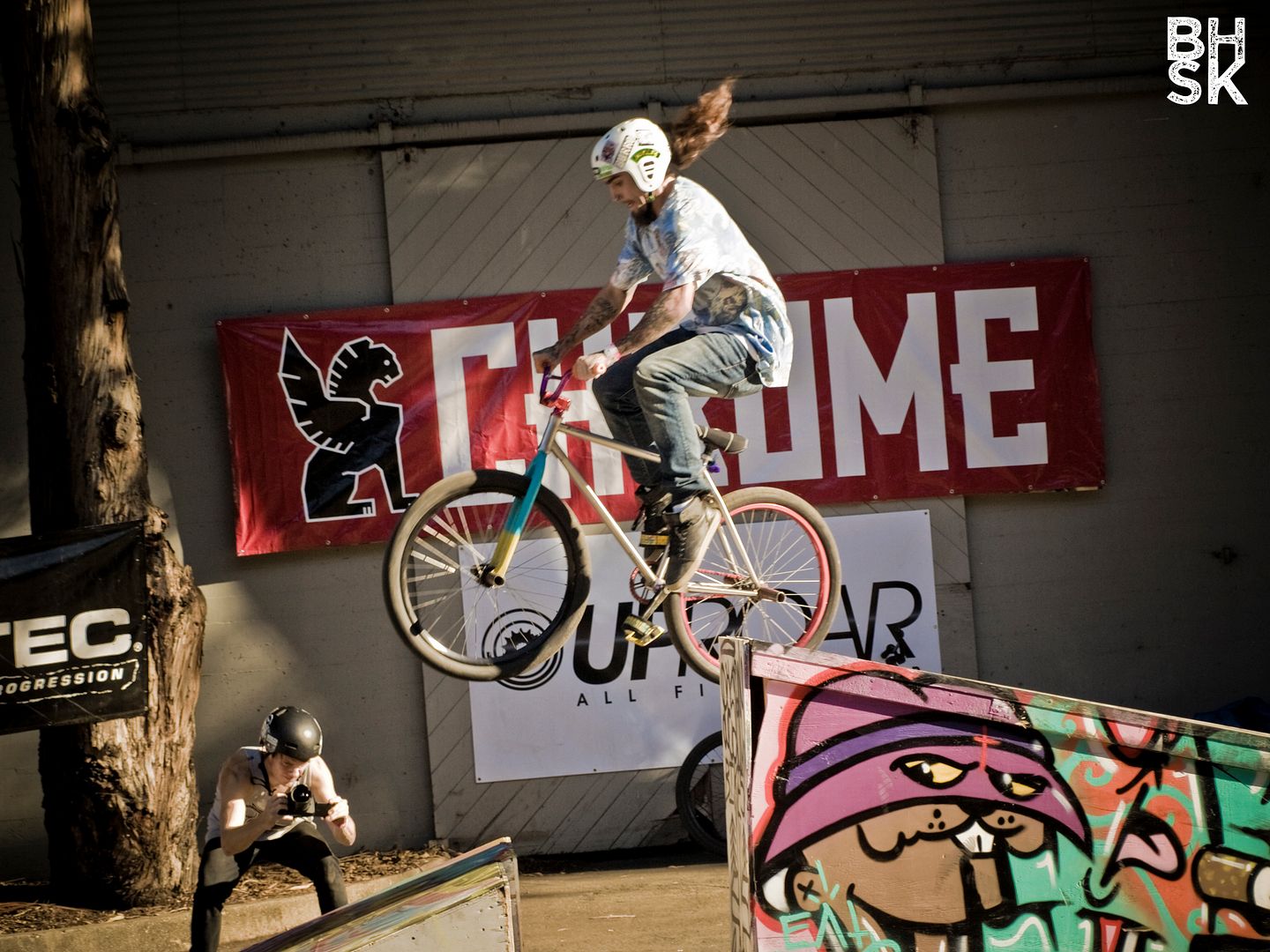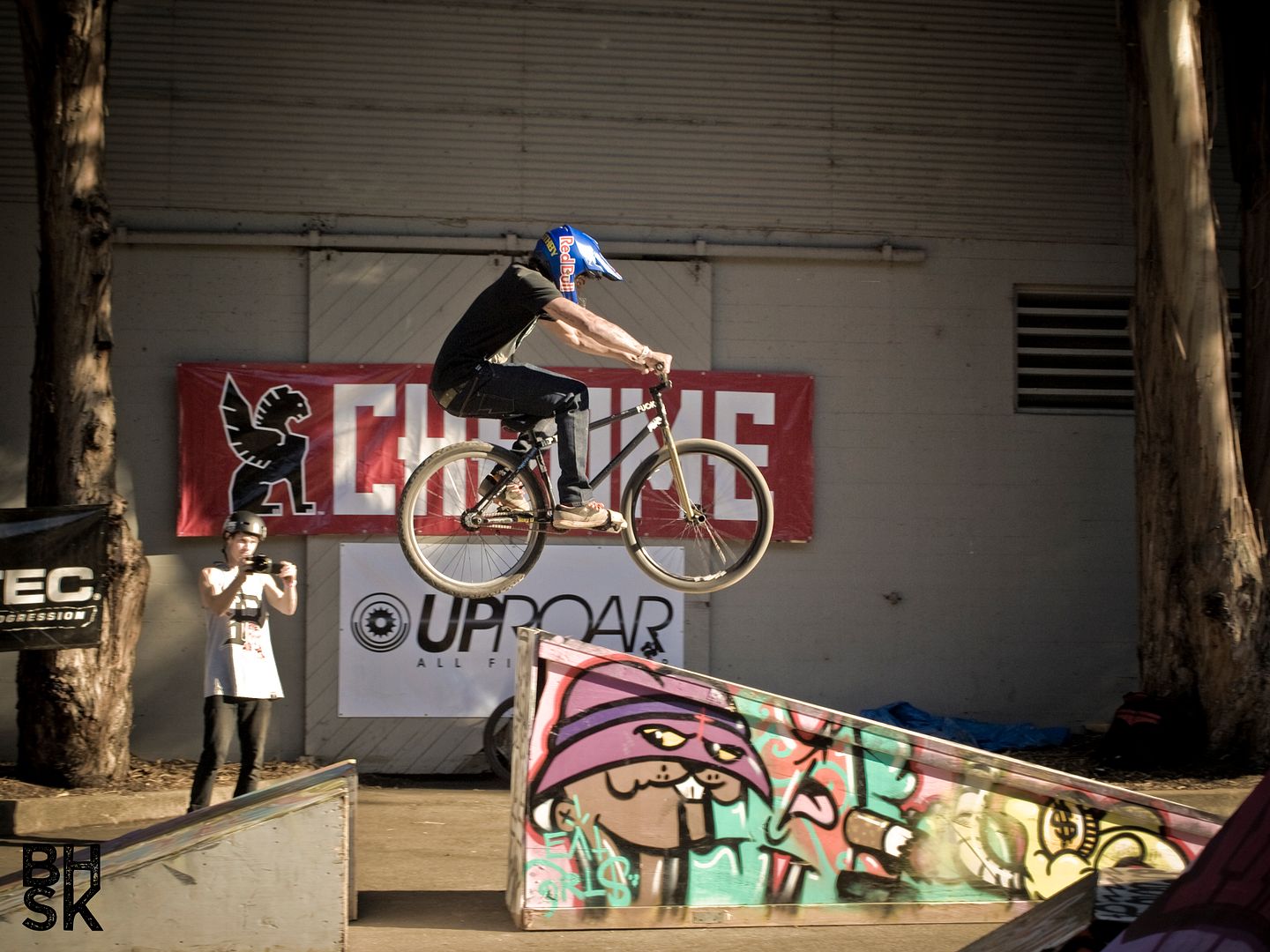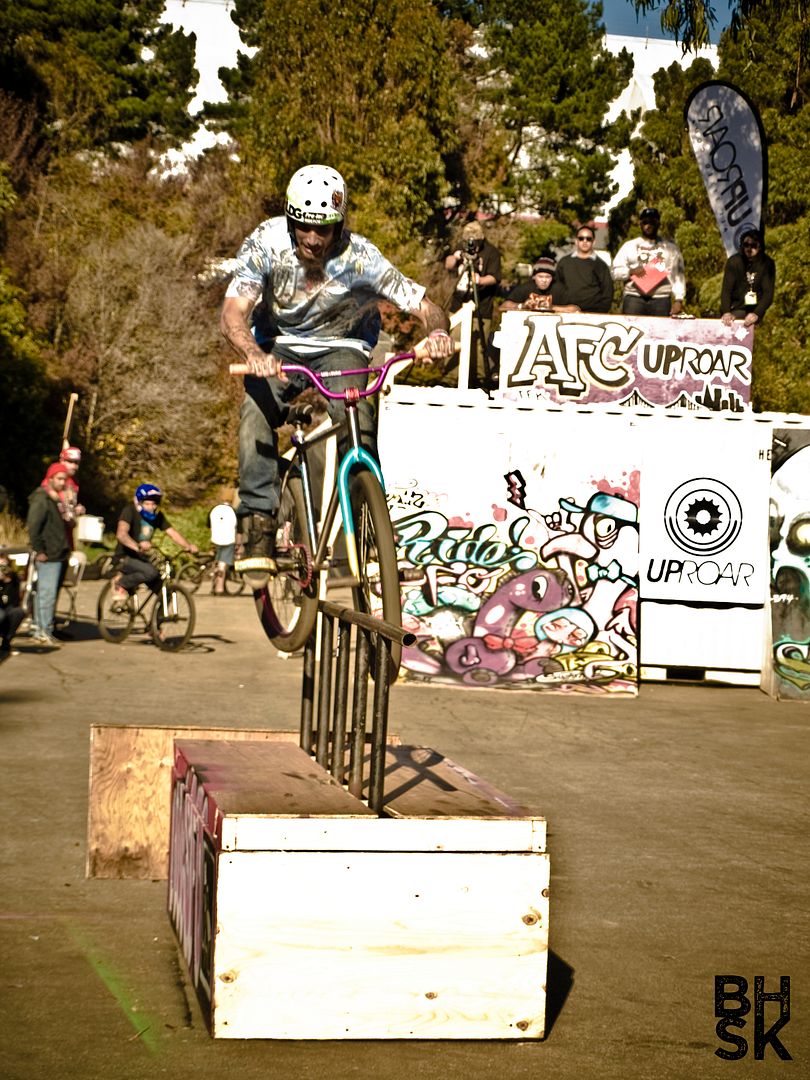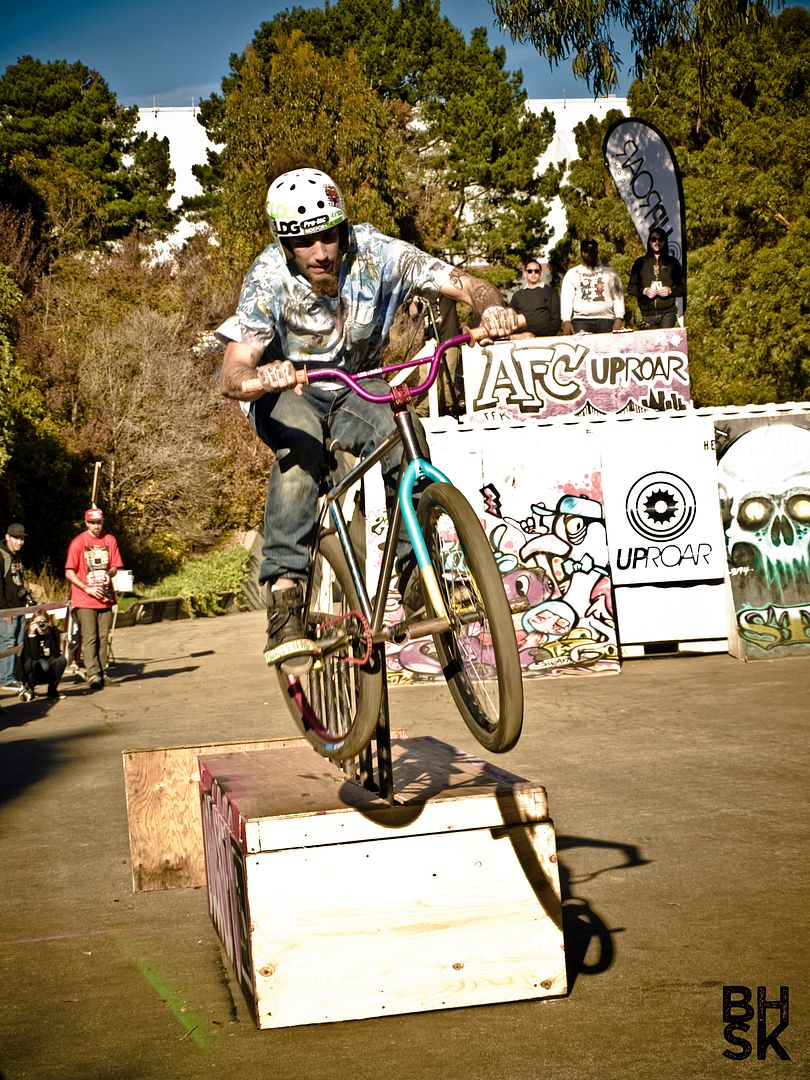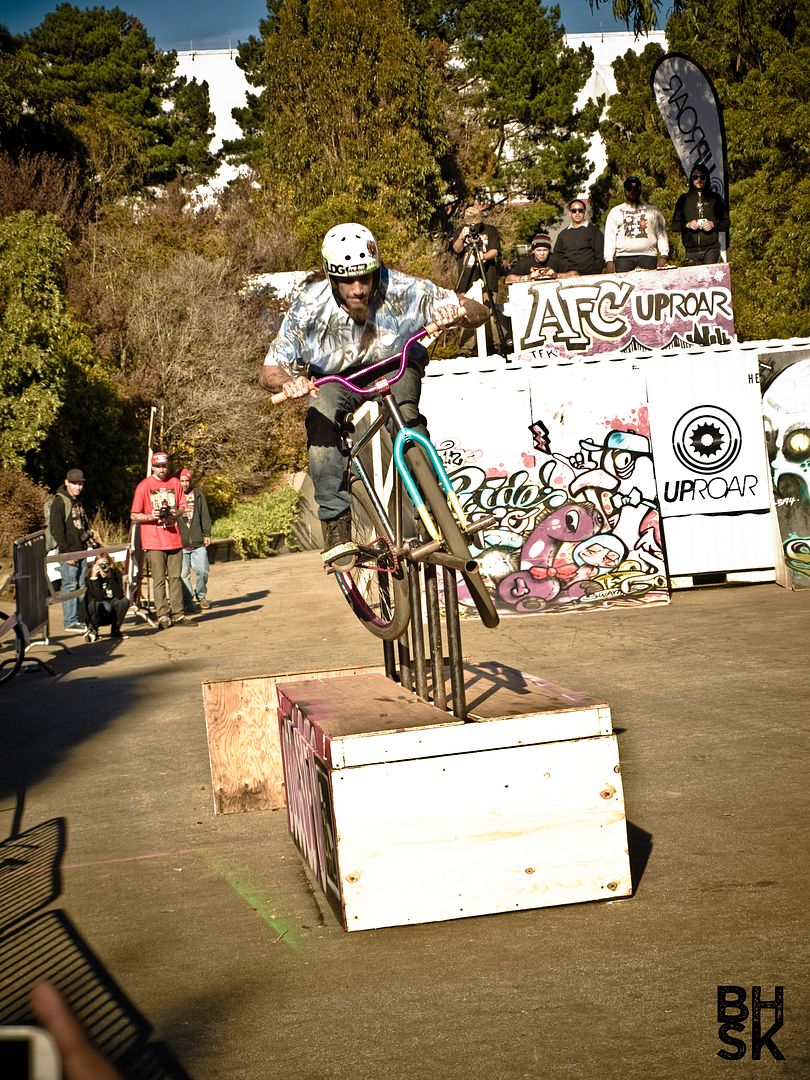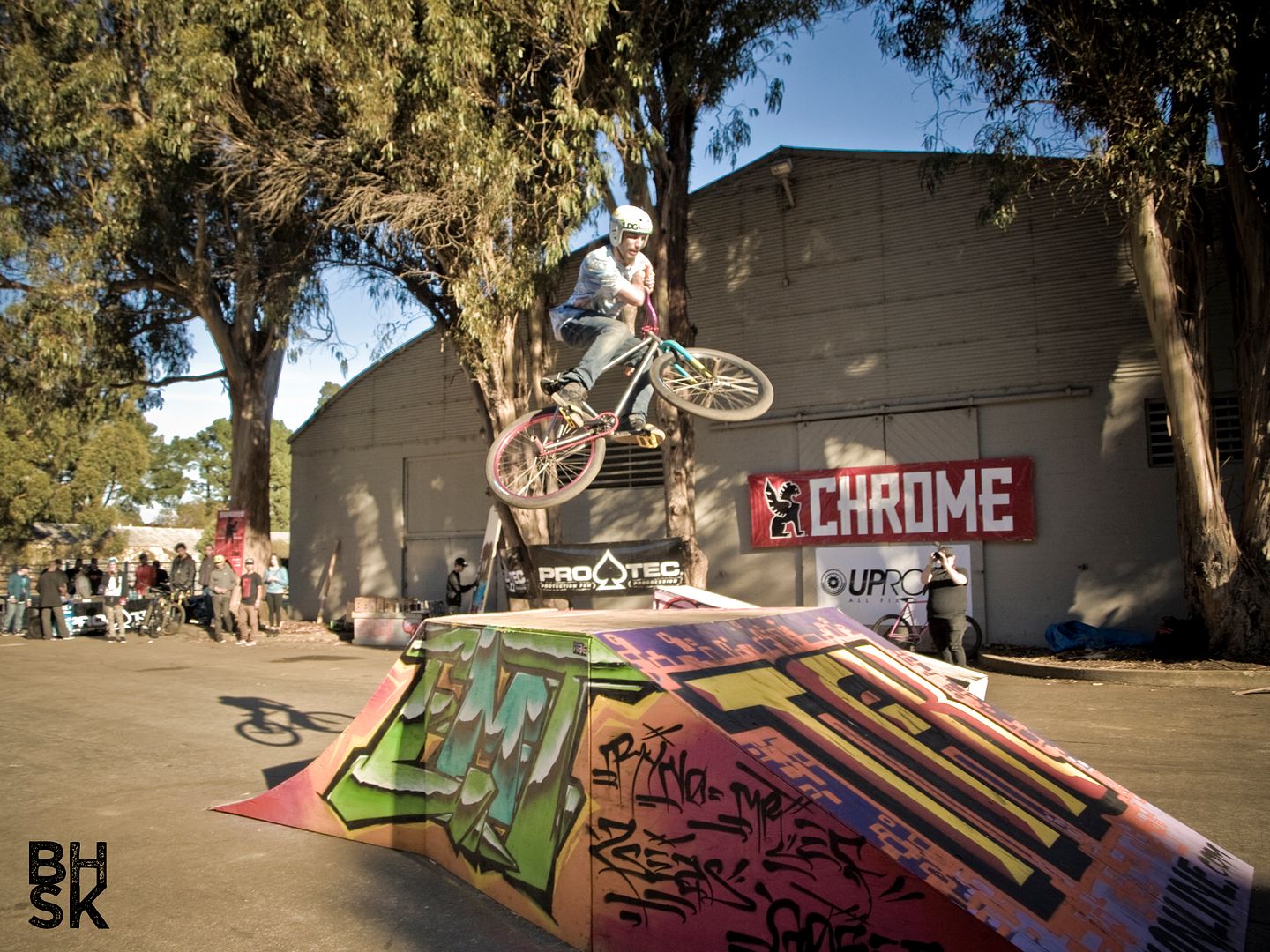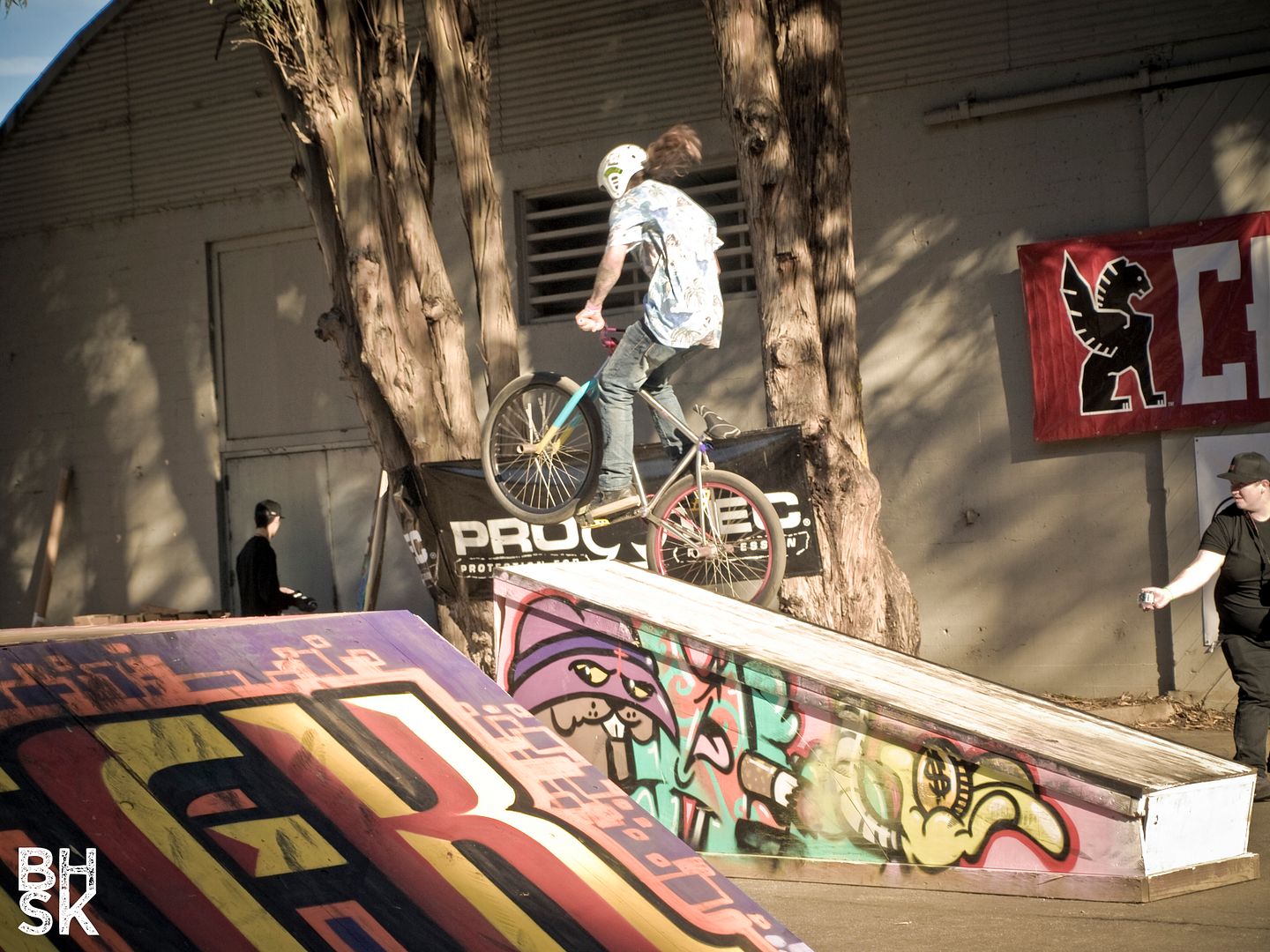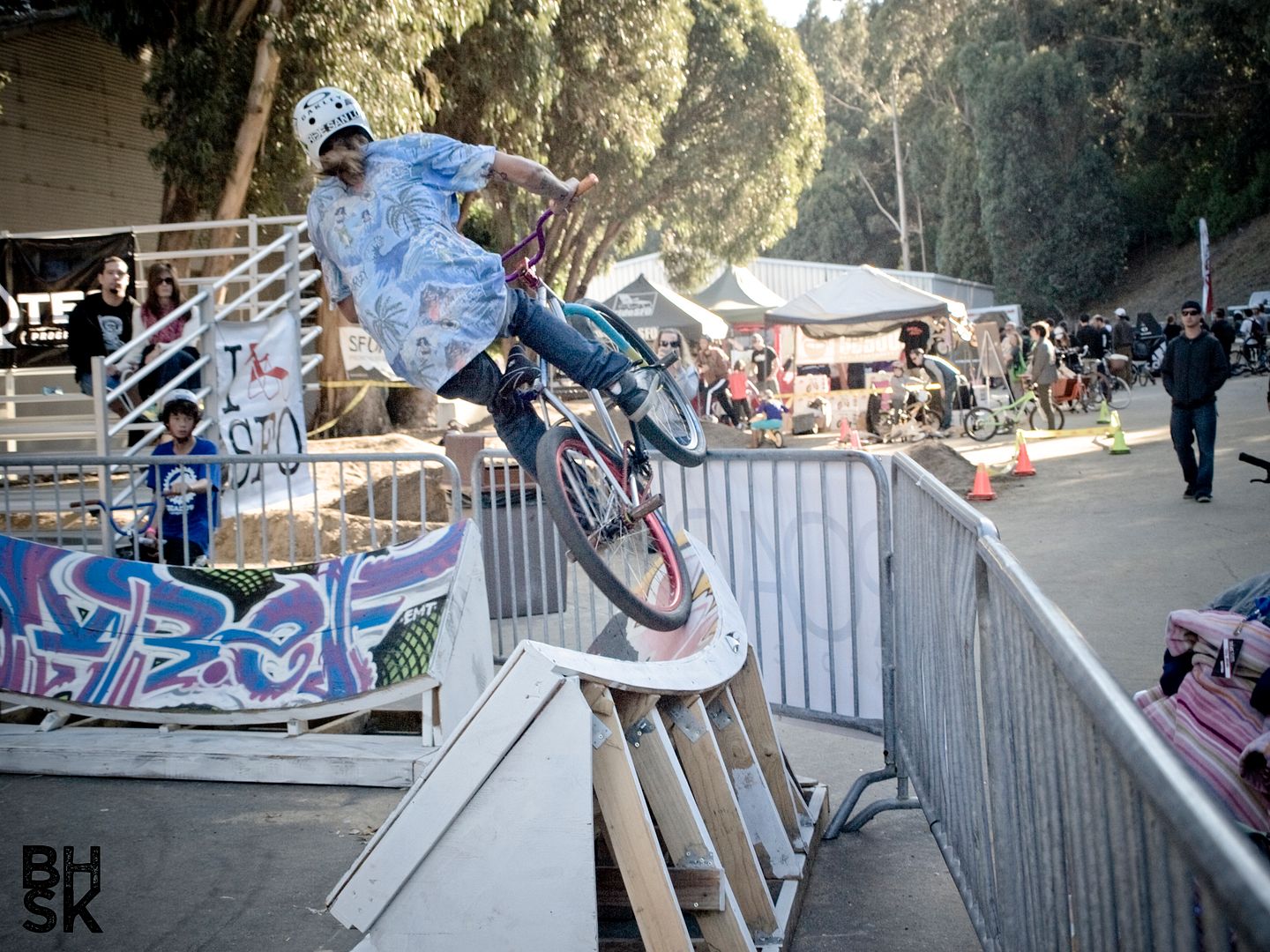 after everything was done and settled, we made matt reyes, kenny arimoto, josh boothby, and jakob santos rip the course again. please forgive me if i don't have much with boothby and kenny- it's hard to take photos with a mic in your hand yeah?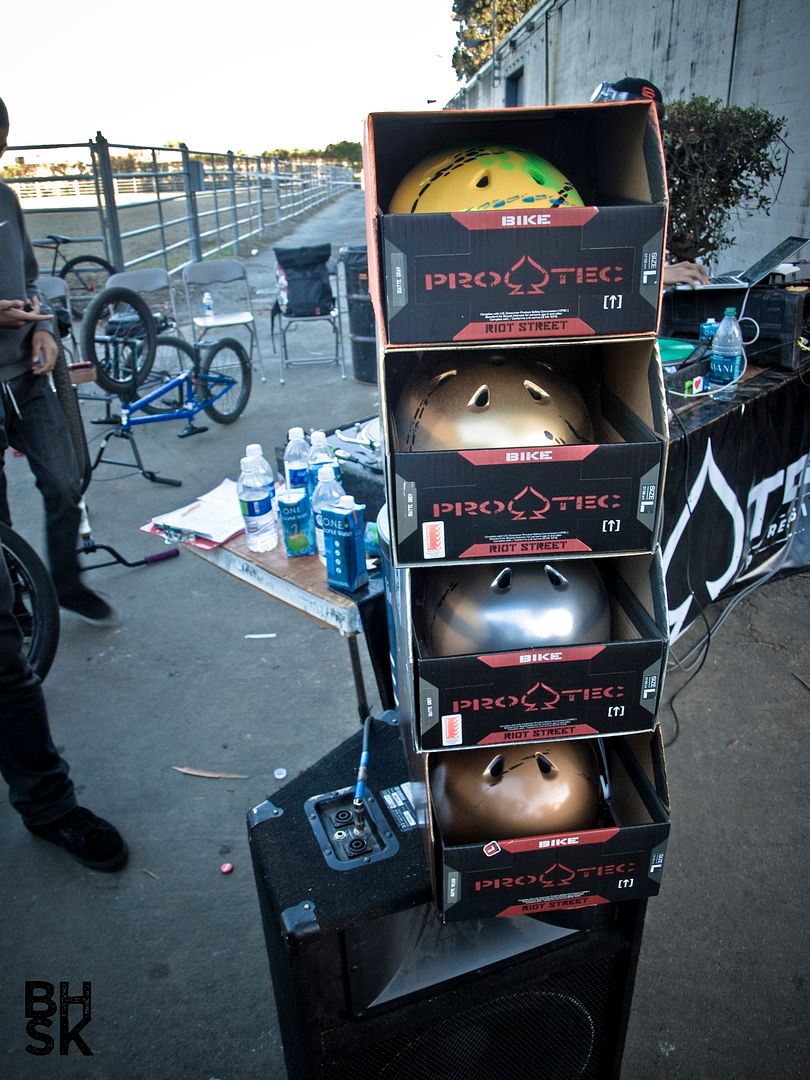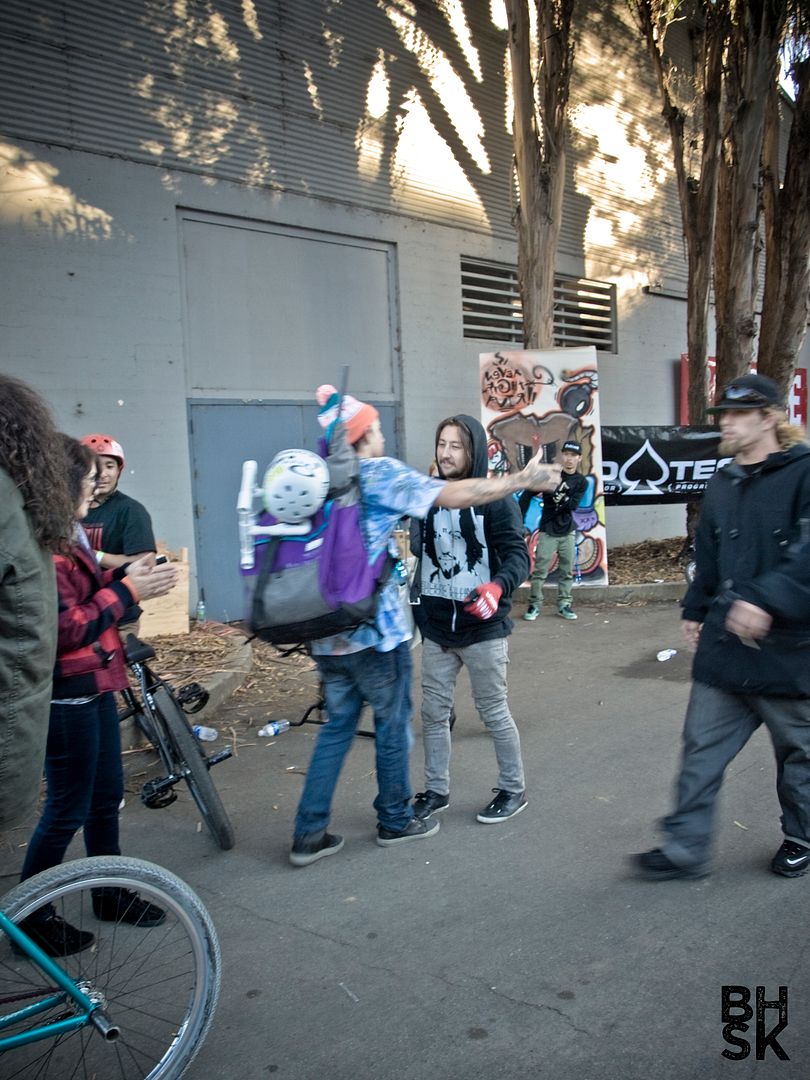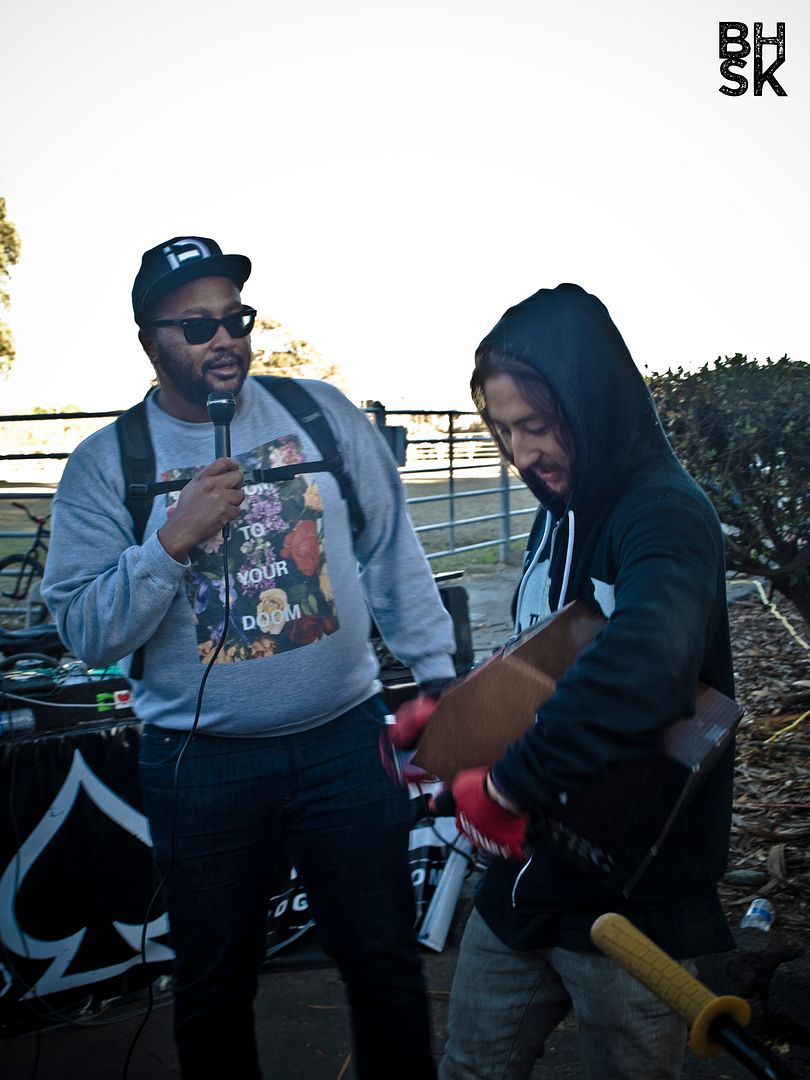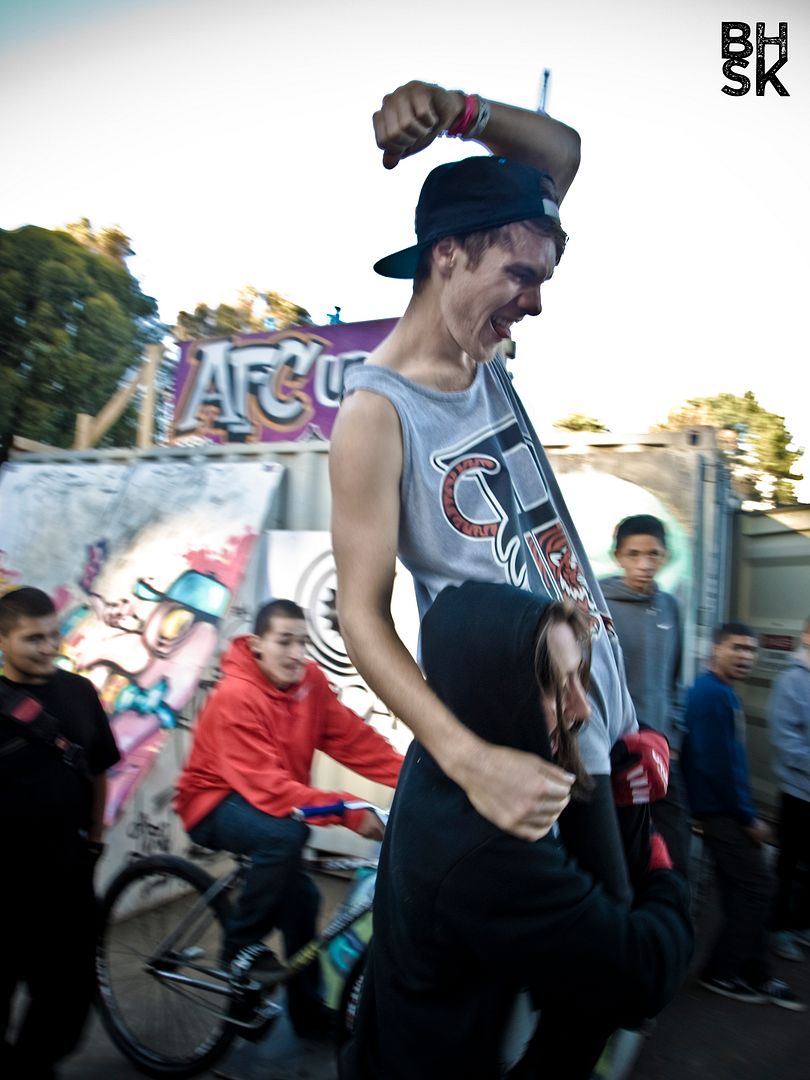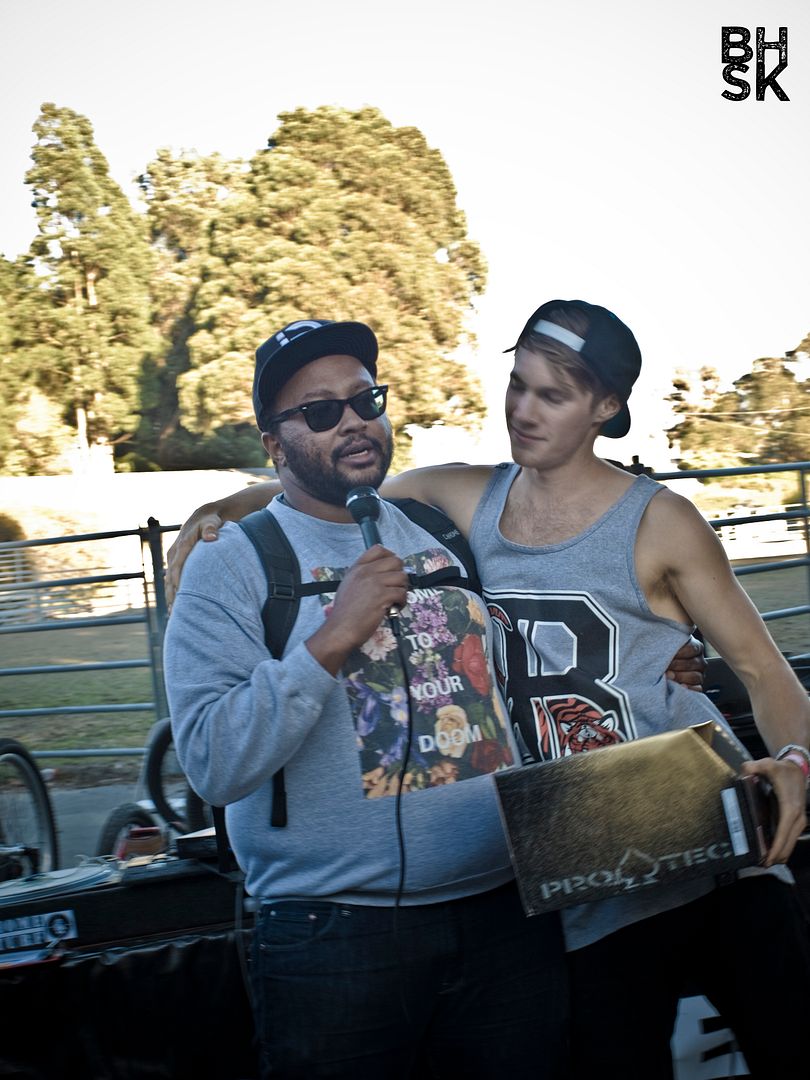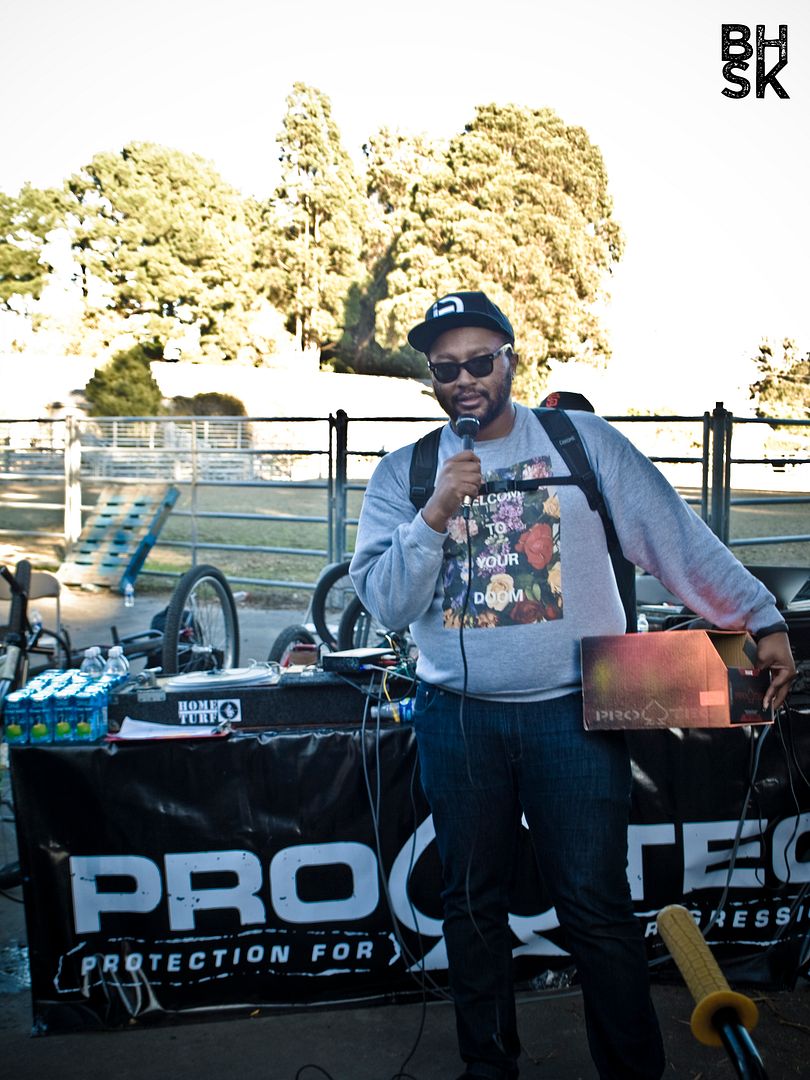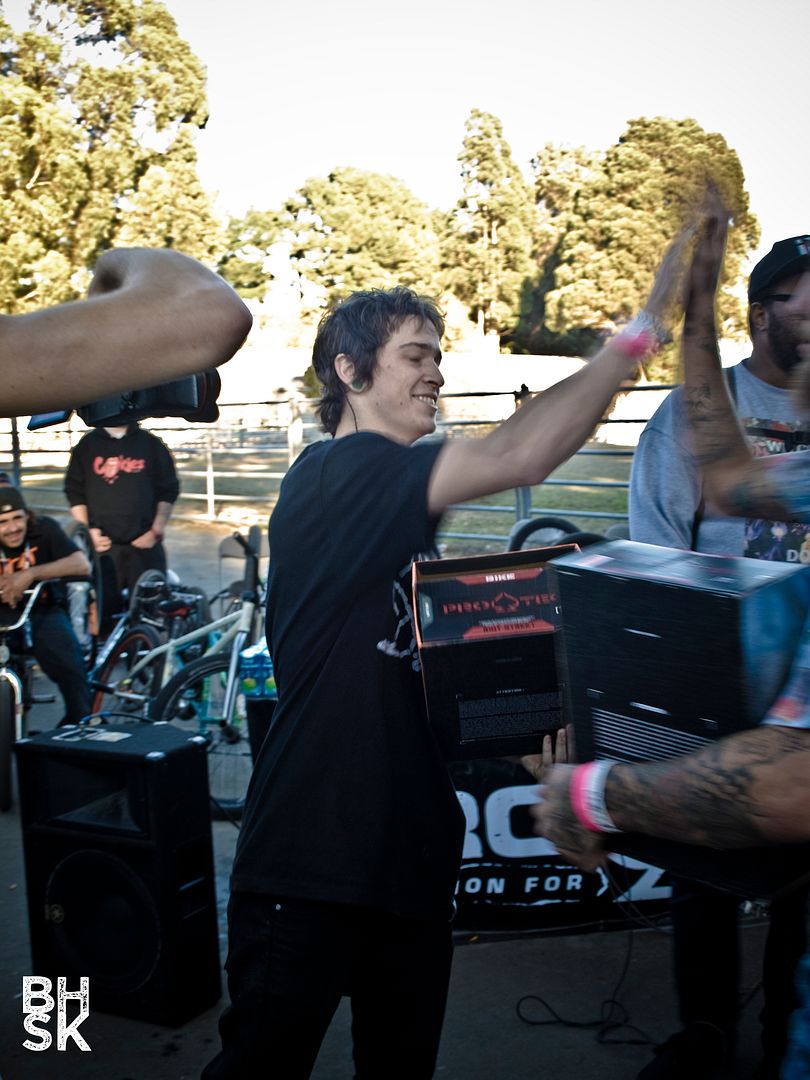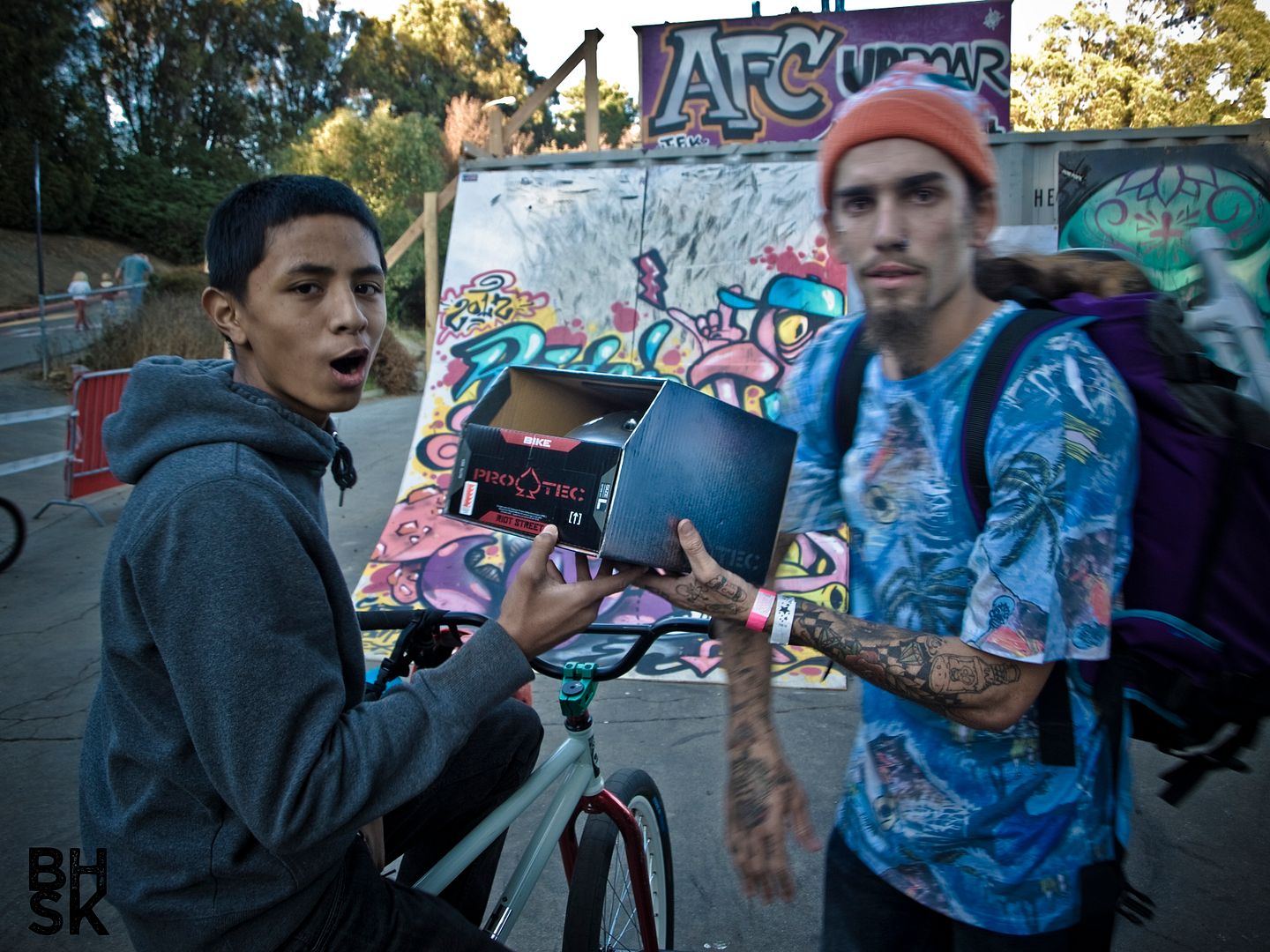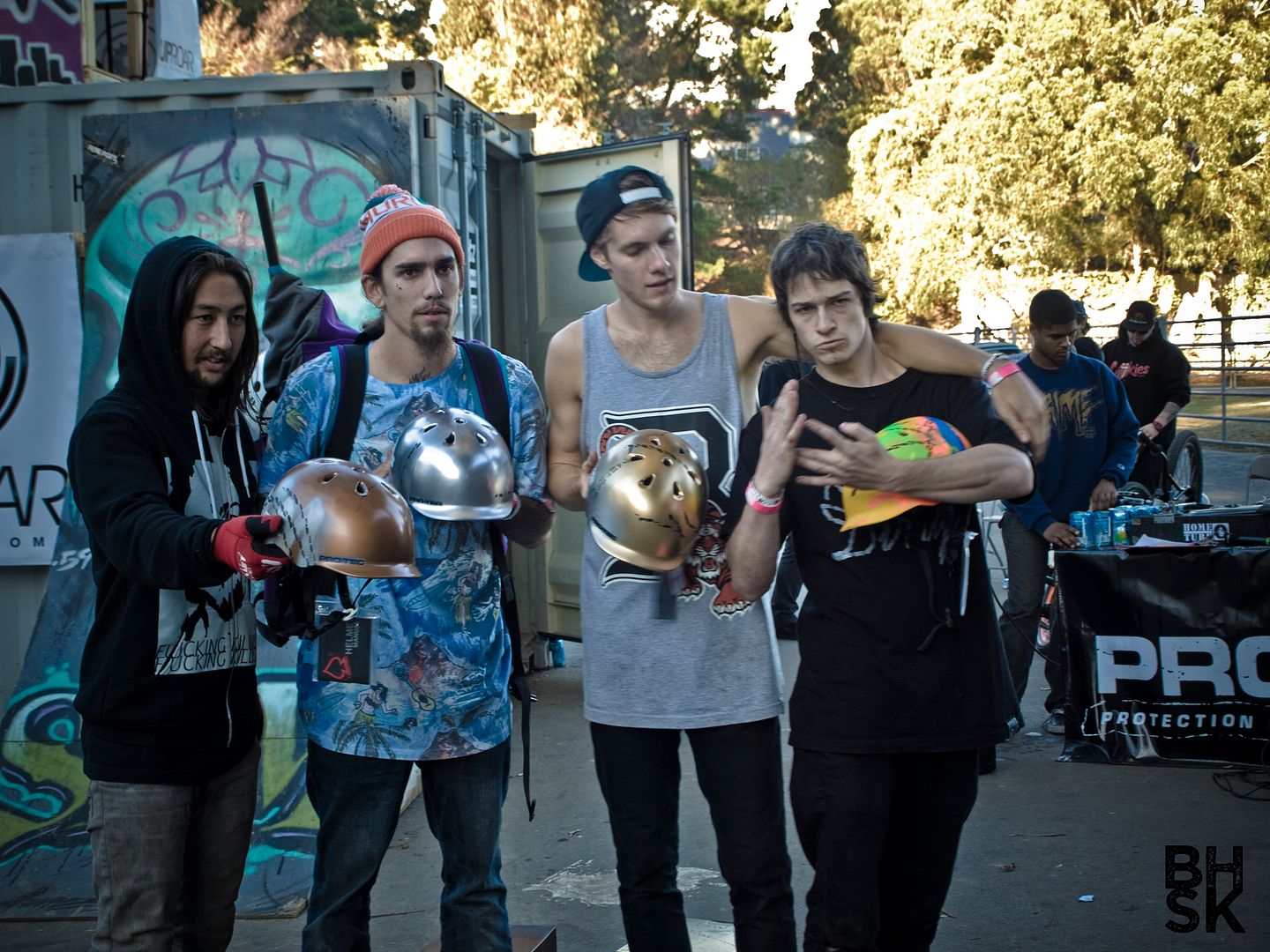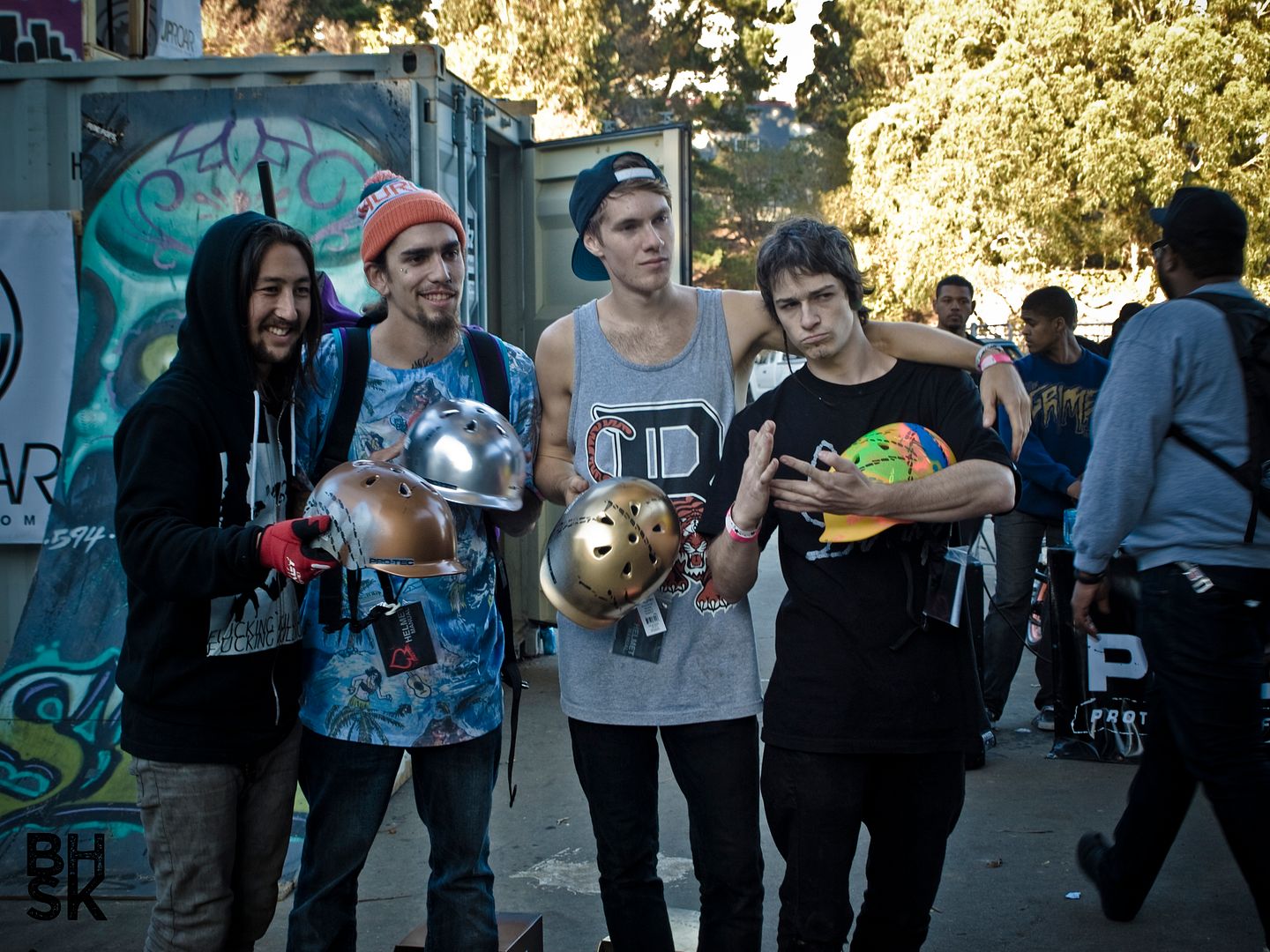 in the end we had matt reyes come on top for the second time, jakob santos took second, and kenny arimoto took third place. why is jeffy d there? well he took the best trick contest which will be up next... in gif form.
jmik