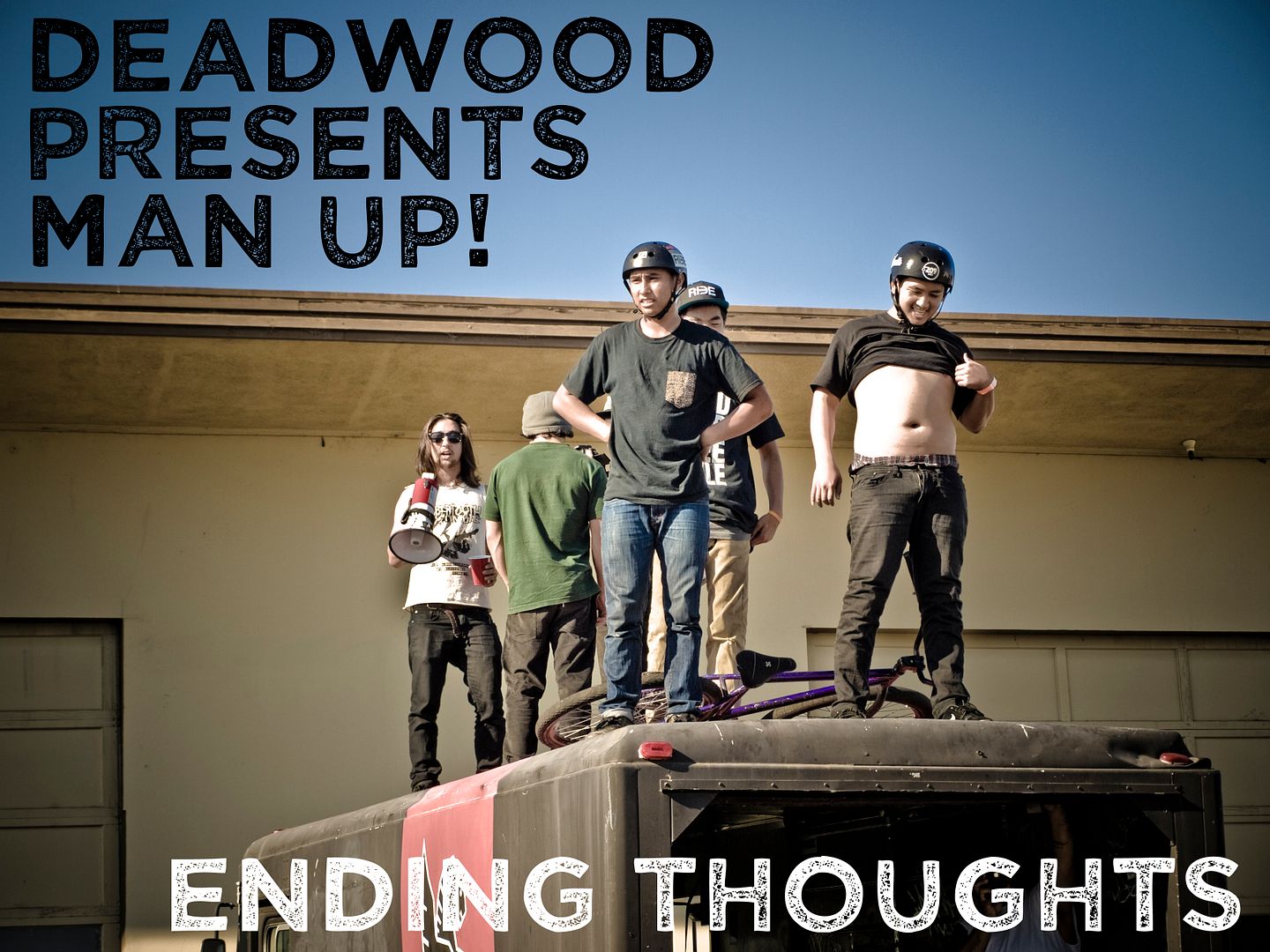 so we're close to the end. after the freestyle competition, kenny got on the bullhorn and thought of something pretty nuts. you've probably seen footy of it, but you'll get the BHSK rundown after the jump as well as some ending thoughts.
so kenny had this
greeeeat
idea of trying to get someone to bar off the chrome truck. this was news to me, but hey, if anyone was game, it would be one of these dudes.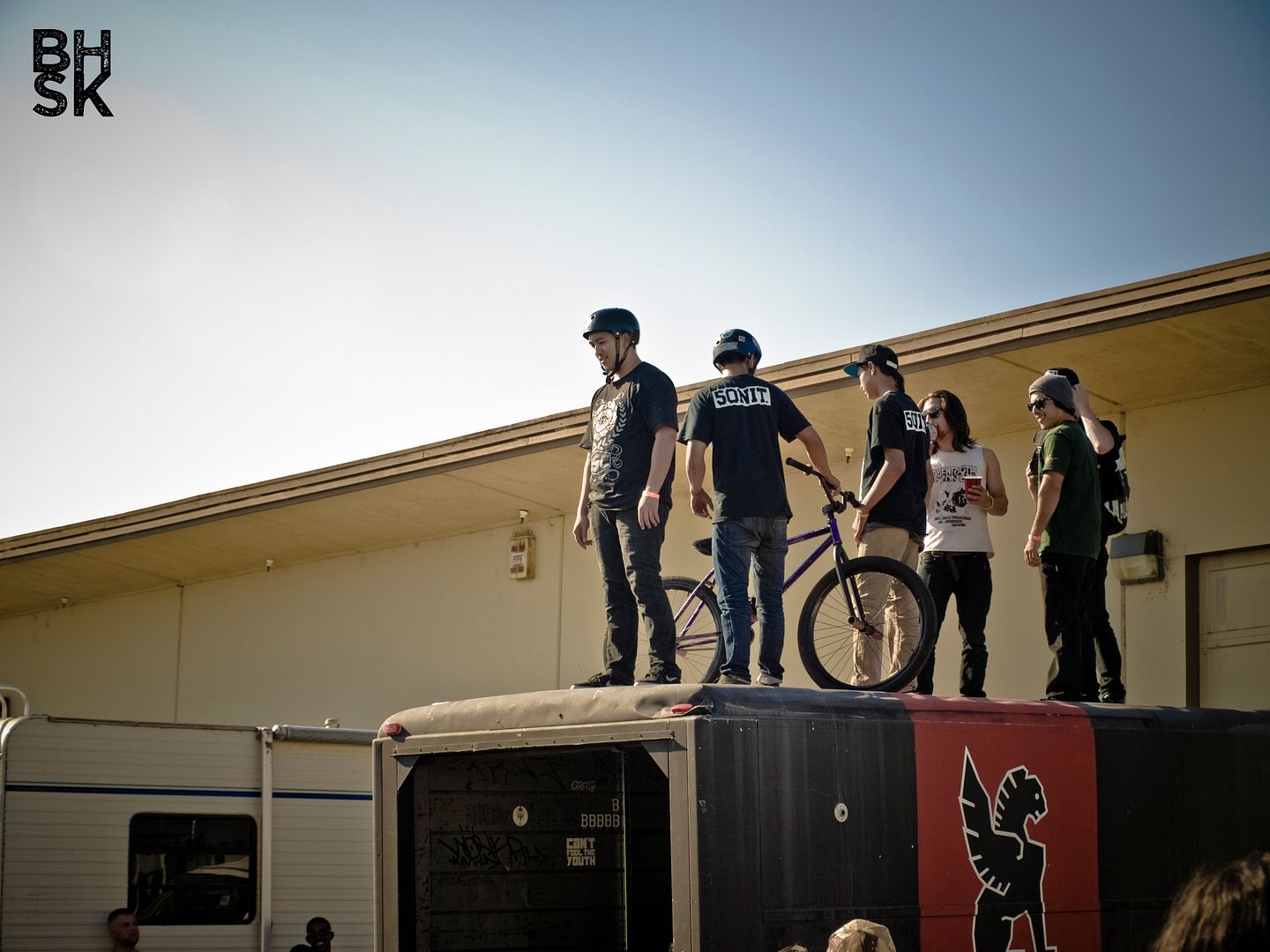 we started with 3- jordan madarang, watcha flocka, and dawson "barspin" phan. now we can't say anyone wussed out on this, this was a tall order and looking at the drop was pretty gnarly so shouts out to those three for even considering it.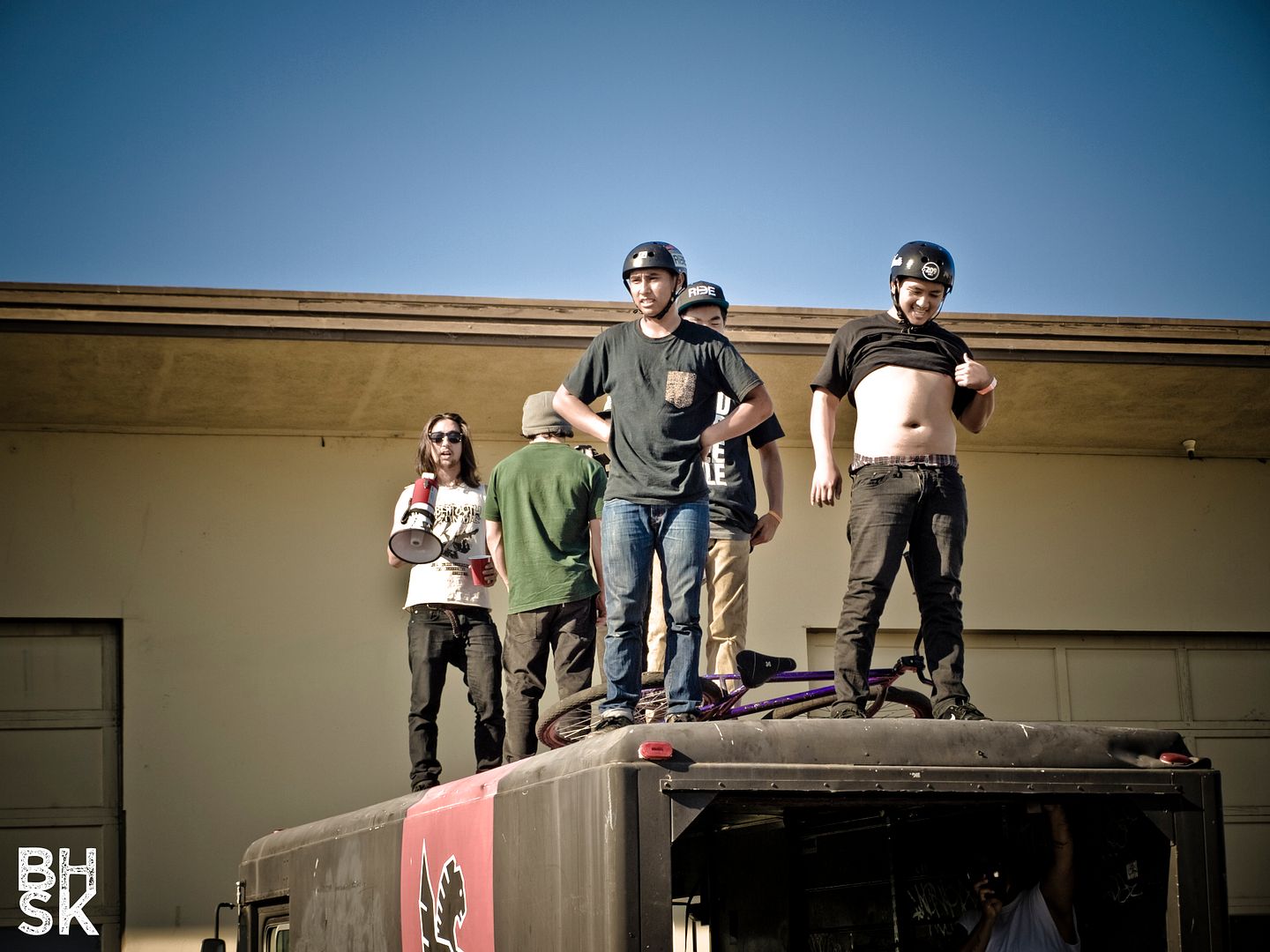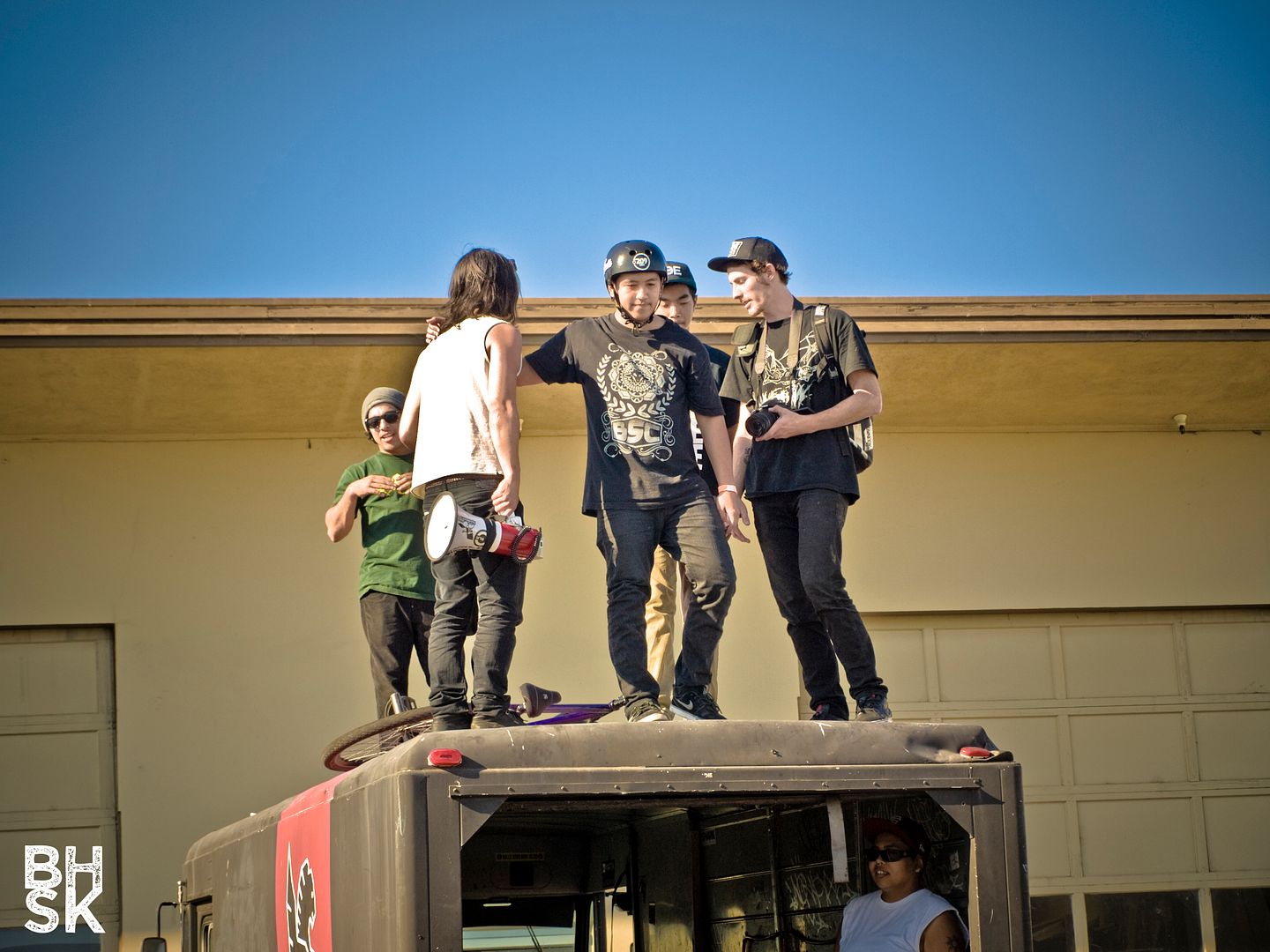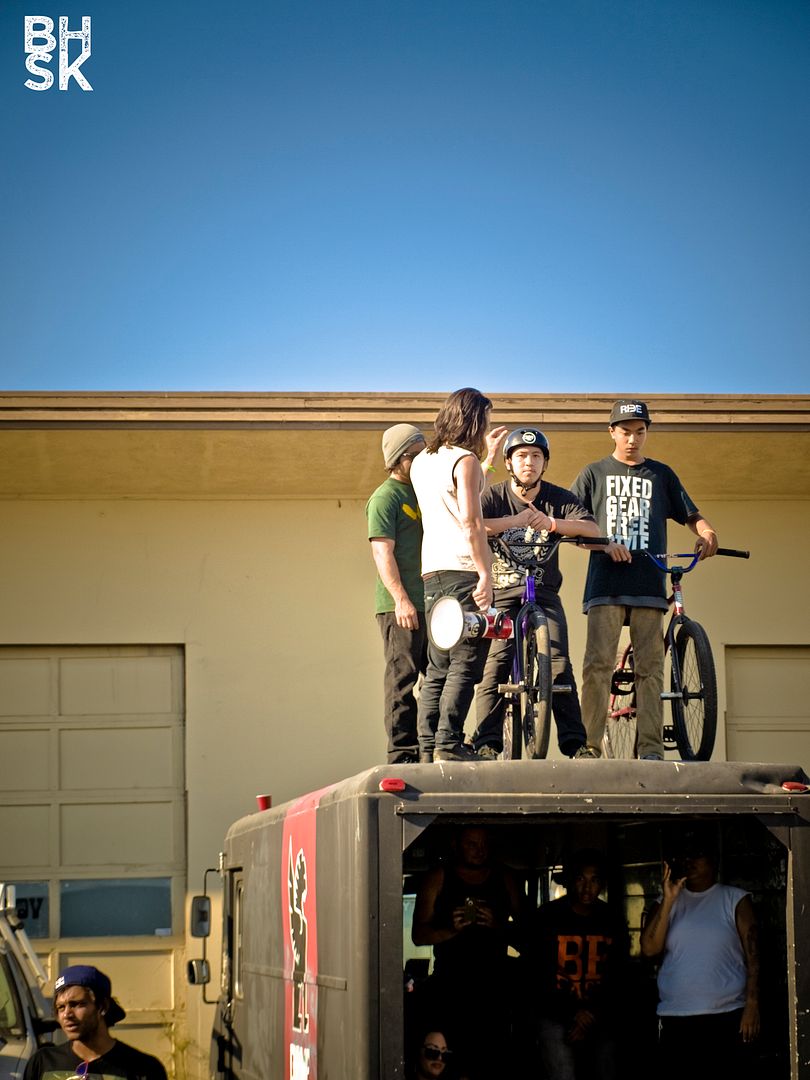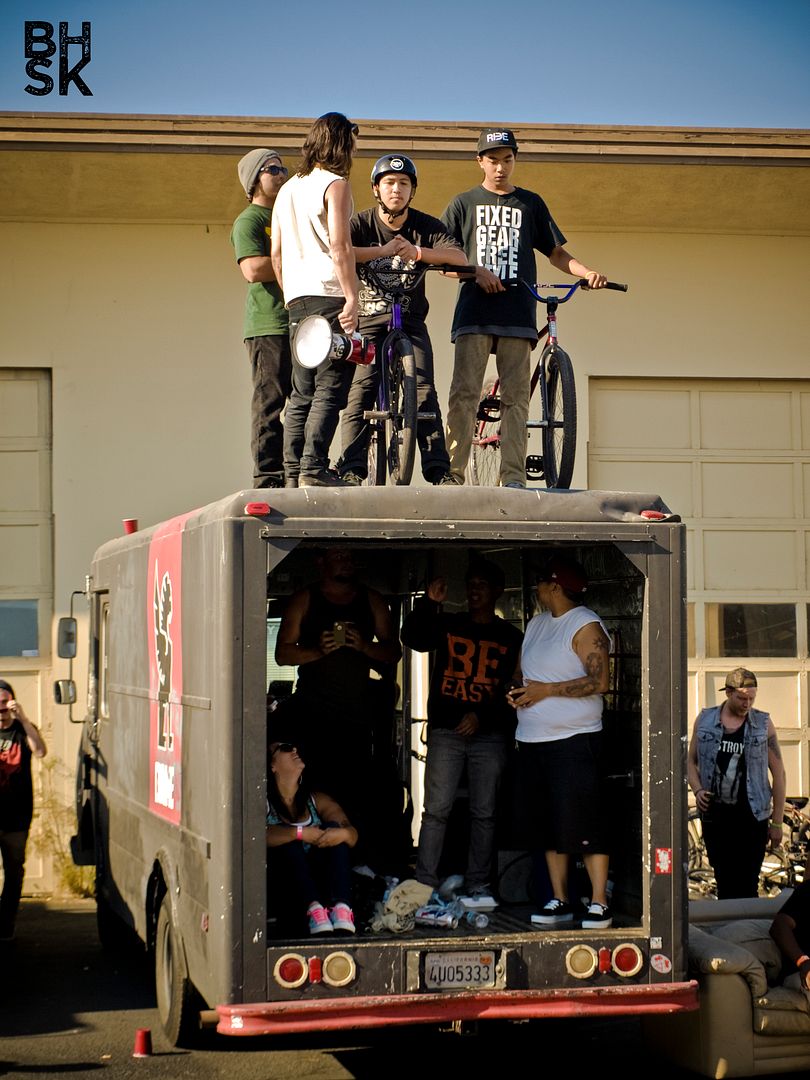 then there were two.
and then there was dawson. yeah, he gets alot of flack for his barspins (well from me, but that's because he's my homie and i can do that). dude took a while to get down, even when i told him there would be some in n out when he got down. i felt kinda bad that people started counting down, but he knew he would be getting down the van on his bike, so he went.
he actually caught the bars REALLY EARLY- he could've even done a tuck no right after. yeah, he landed heavy on the rear end, but it's a lot better that being to front heavy. dawson should be a hero in your book now and no one should make fun of him for his bars because he barred off the chrome van. unless you're me.
we had a ton of prizes from
balhogs
,
hold fast
,
fixie famous
,
chrome
,
zen grips
,
fyxation
, kulturelab, the volcano club,
destroy
,
iminusd
and
BB17
. i have to really extend a thank you to bb17 and destroy for providing frames for prizes as well as the volcano club for a cash prize. they really went to the right kids; kenny and i cannot thank you guys enough for helping on such short notice!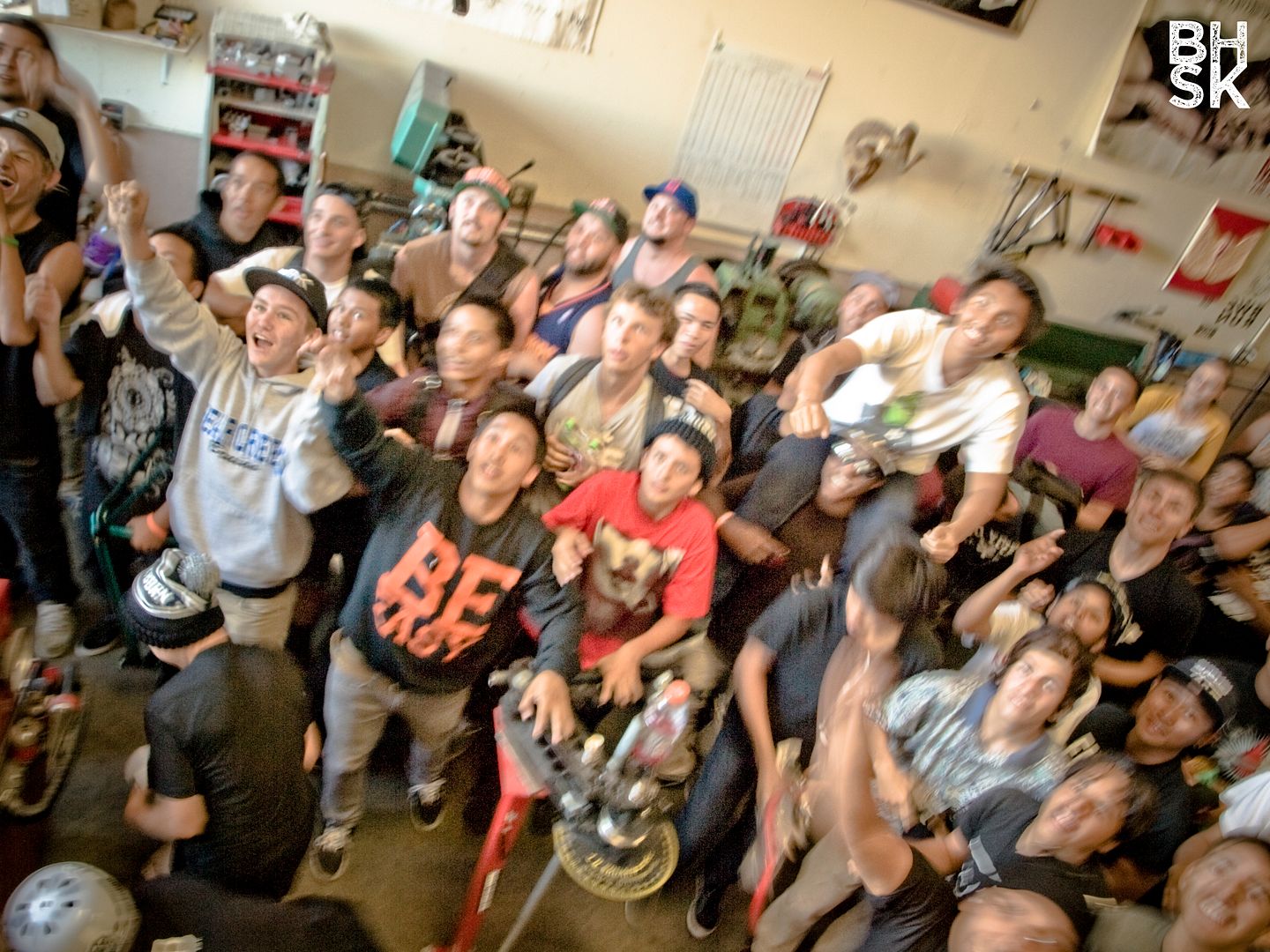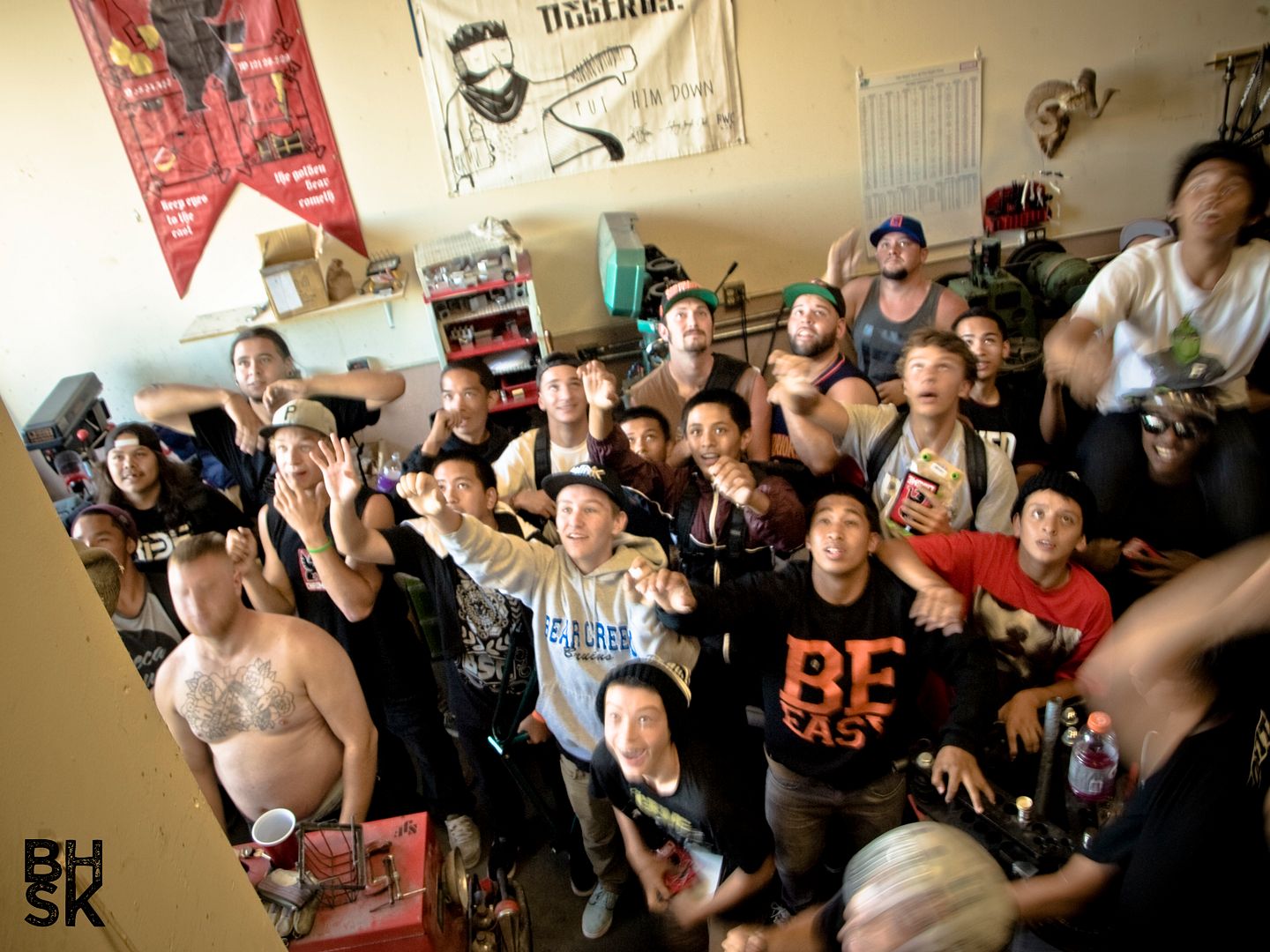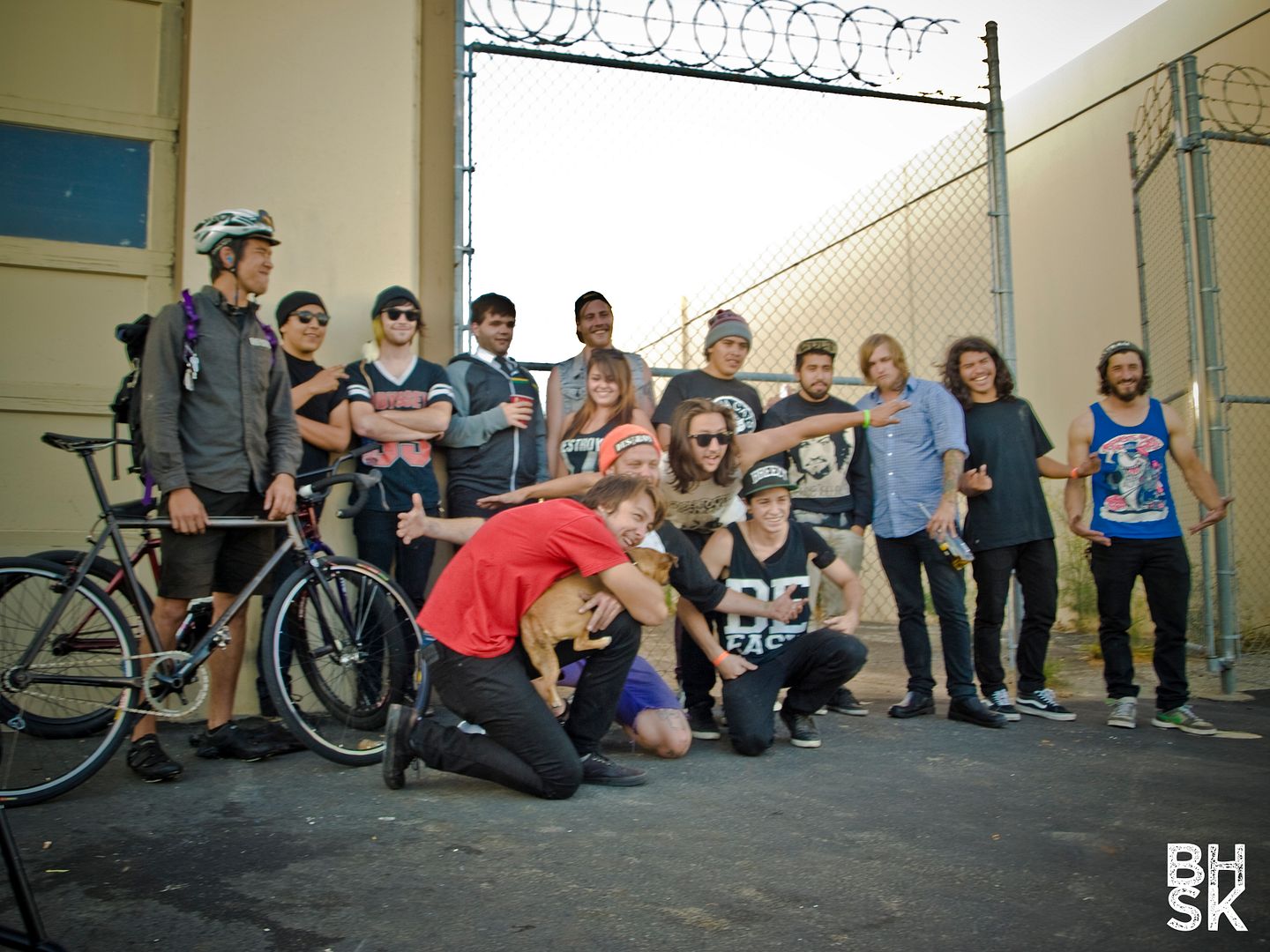 the destroy fam.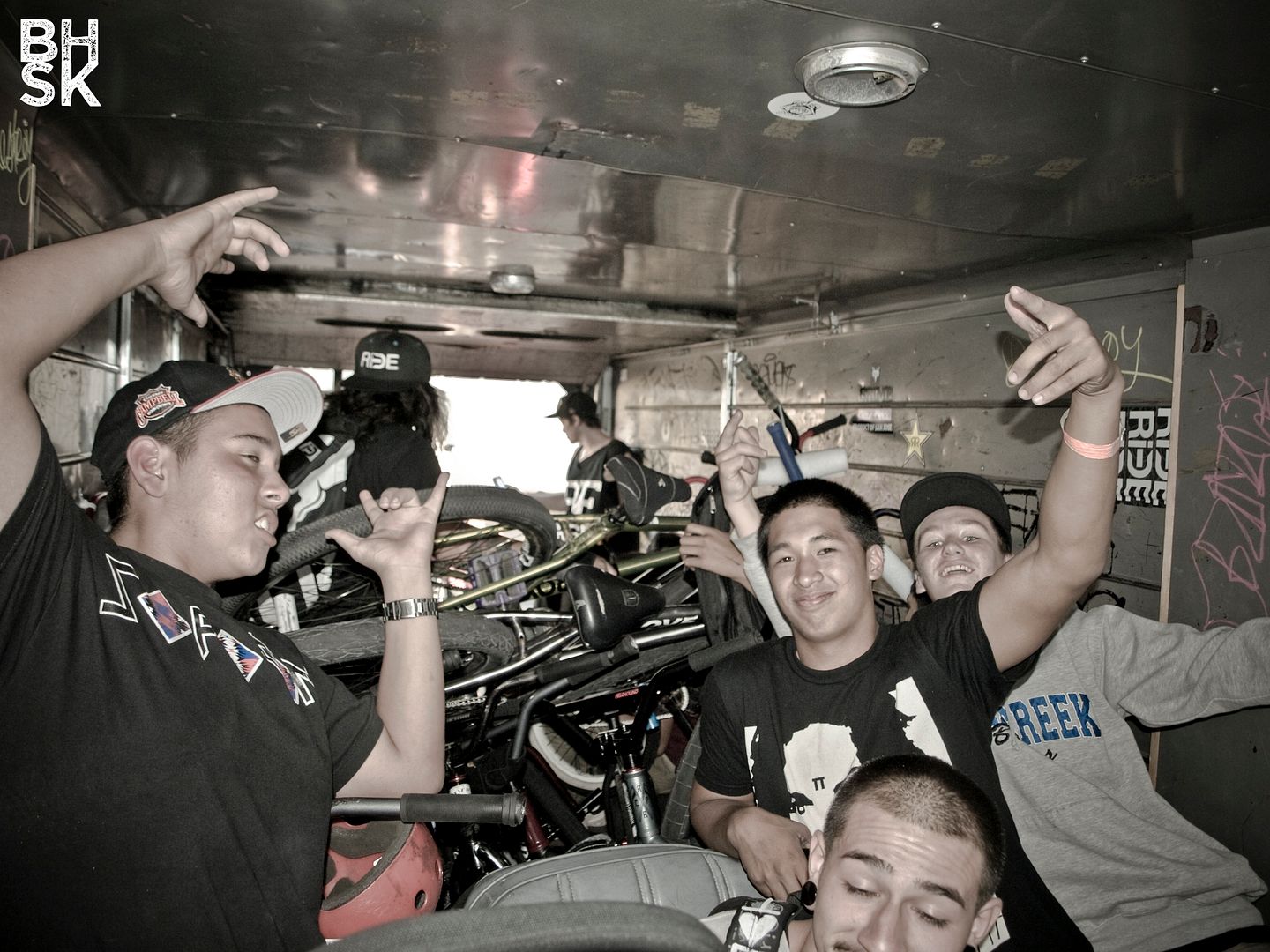 it's really crazy how fast this one happened. again, this all started with an early morning text message from kenny which turned into a serious conversation about where the sport is going, and then it turned into a discussion over creating an event that everyone can get in on. so thank you guys for coming (if you came), thanks to kenny for being the face of this comp (hell, i couldn't have done it), thanks to fish from volcano club for the support, thanks to the sponsors, thanks to the riders, thanks to the stanford campus police and menlo park police for not spraying us with mace, thanks to jeffy d for covering my ass for forgetting to pick up the prize from iminusd and thank you guys for reading BHSK and inspiring comps like this!
jmik