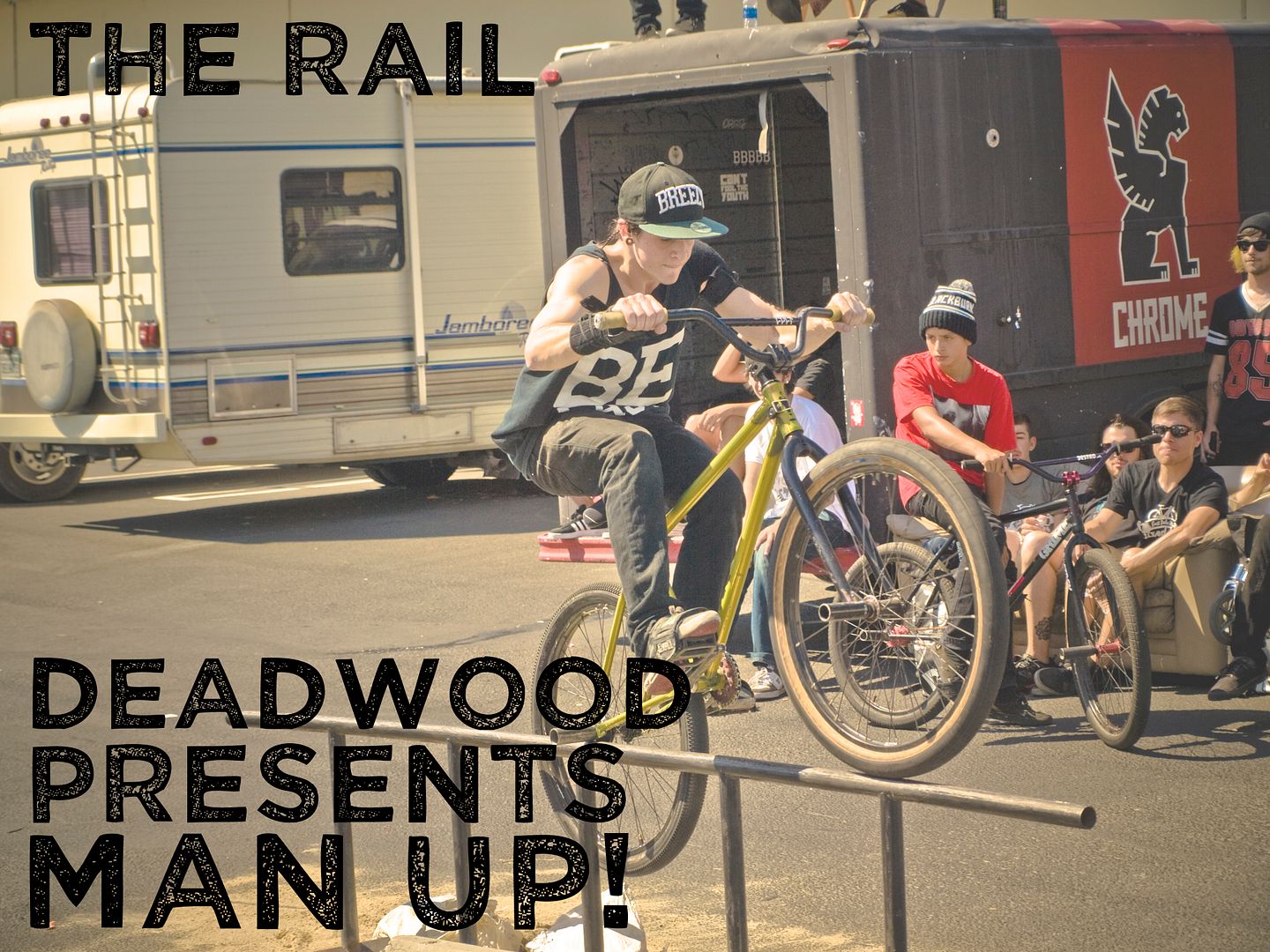 so we ended up at the destroy shop where the guys brought out the rail. i broke out the stereo on my ar, threw some juicy j on the ipod and we had a party going. get the rest after the jump!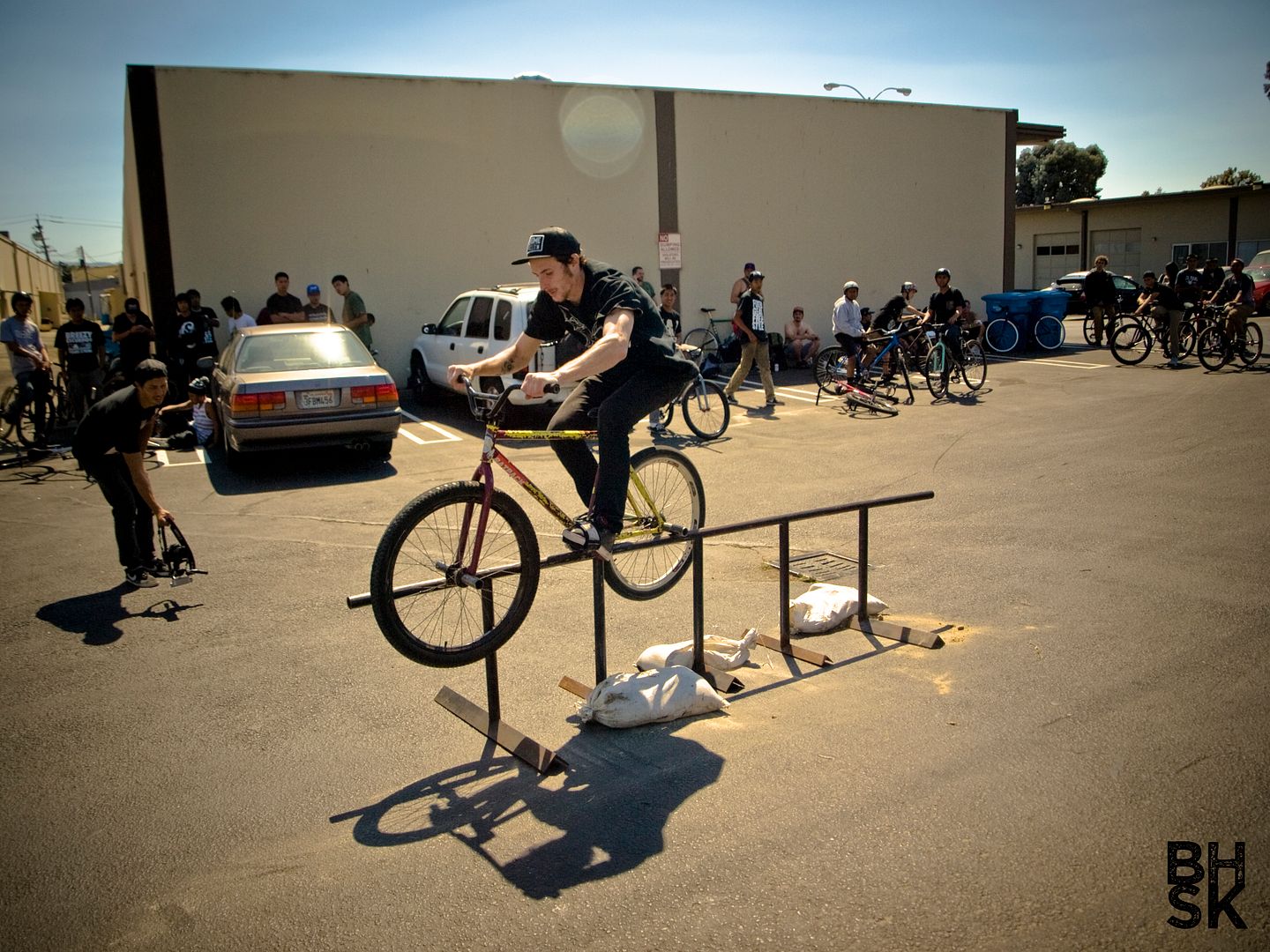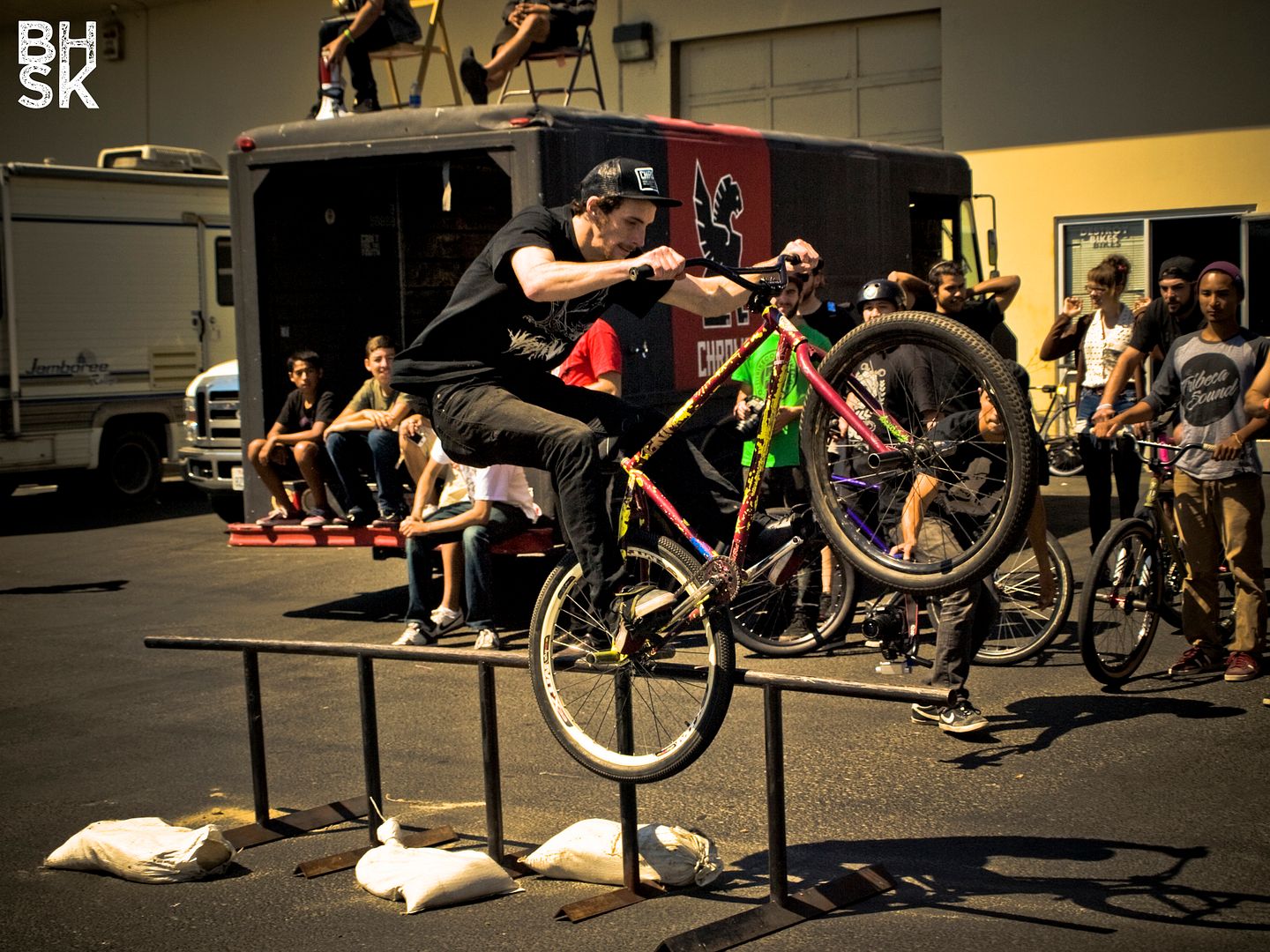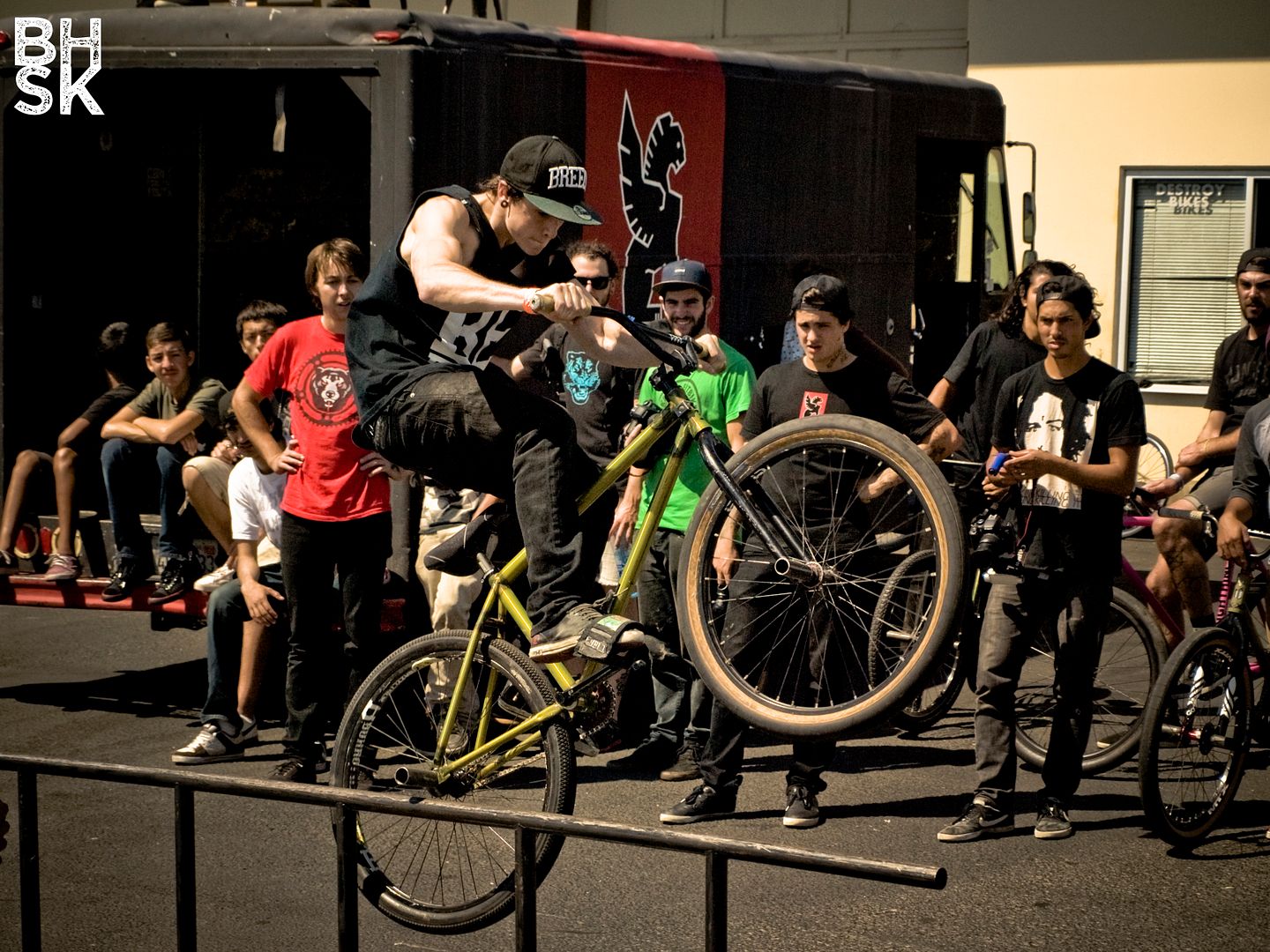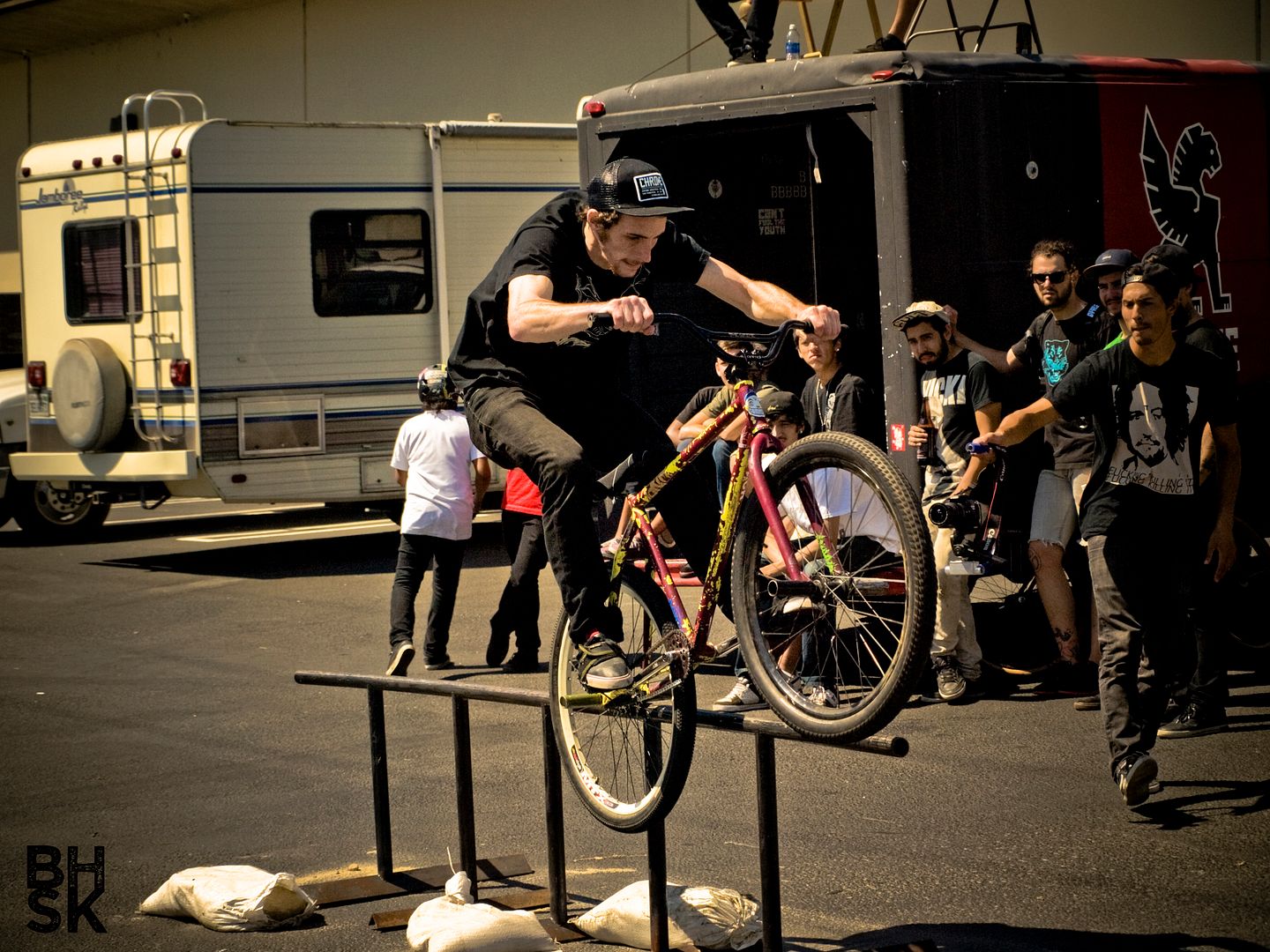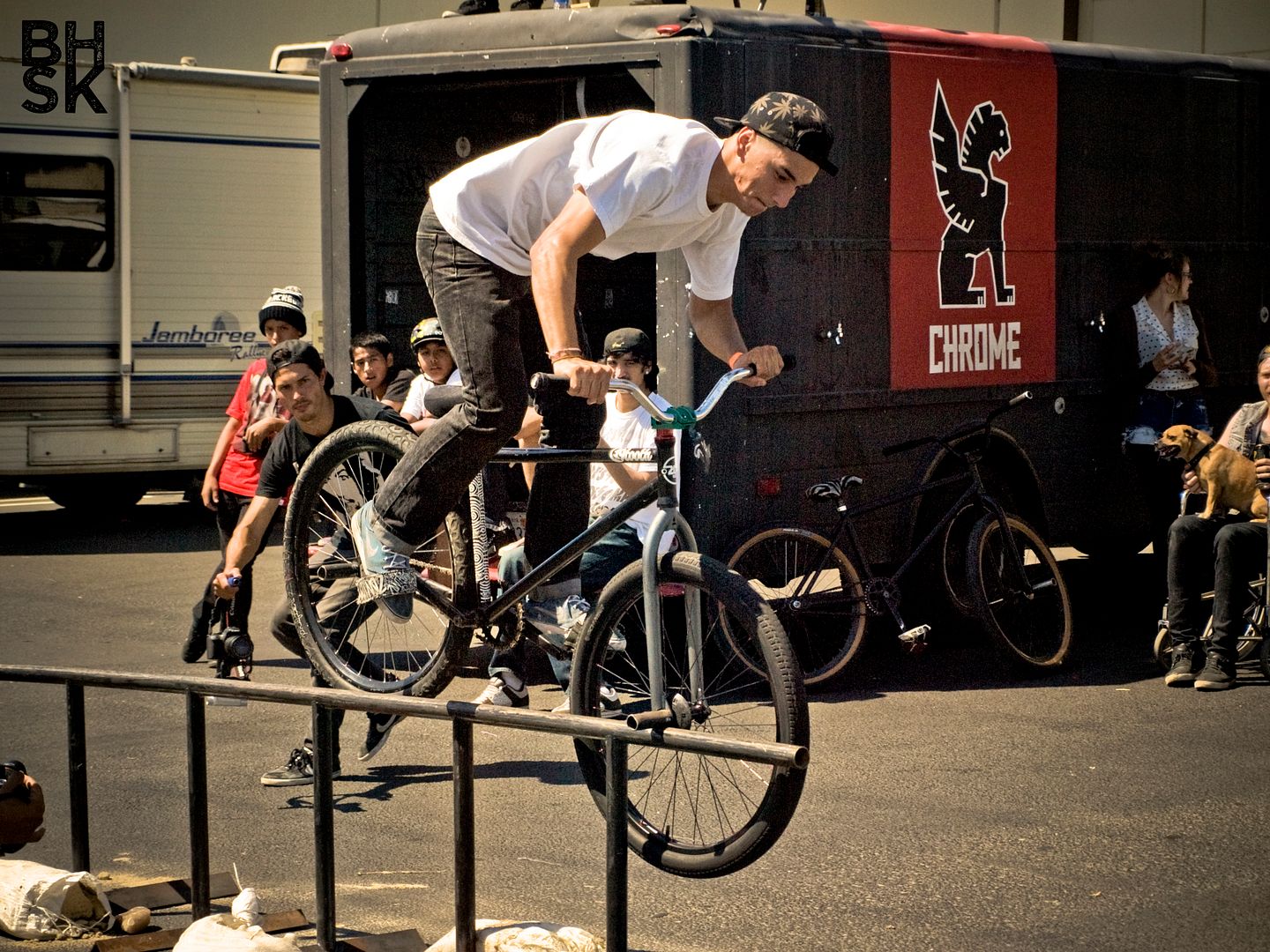 no, do not adjust your screen- daniel torres is on a 26" wheeled bike (i hear your gasps from across the computer screen). before you get all nuts, this is ramon antonio's unknown v3 and daniel actually loved the way it handled. he'll still never run 26" though.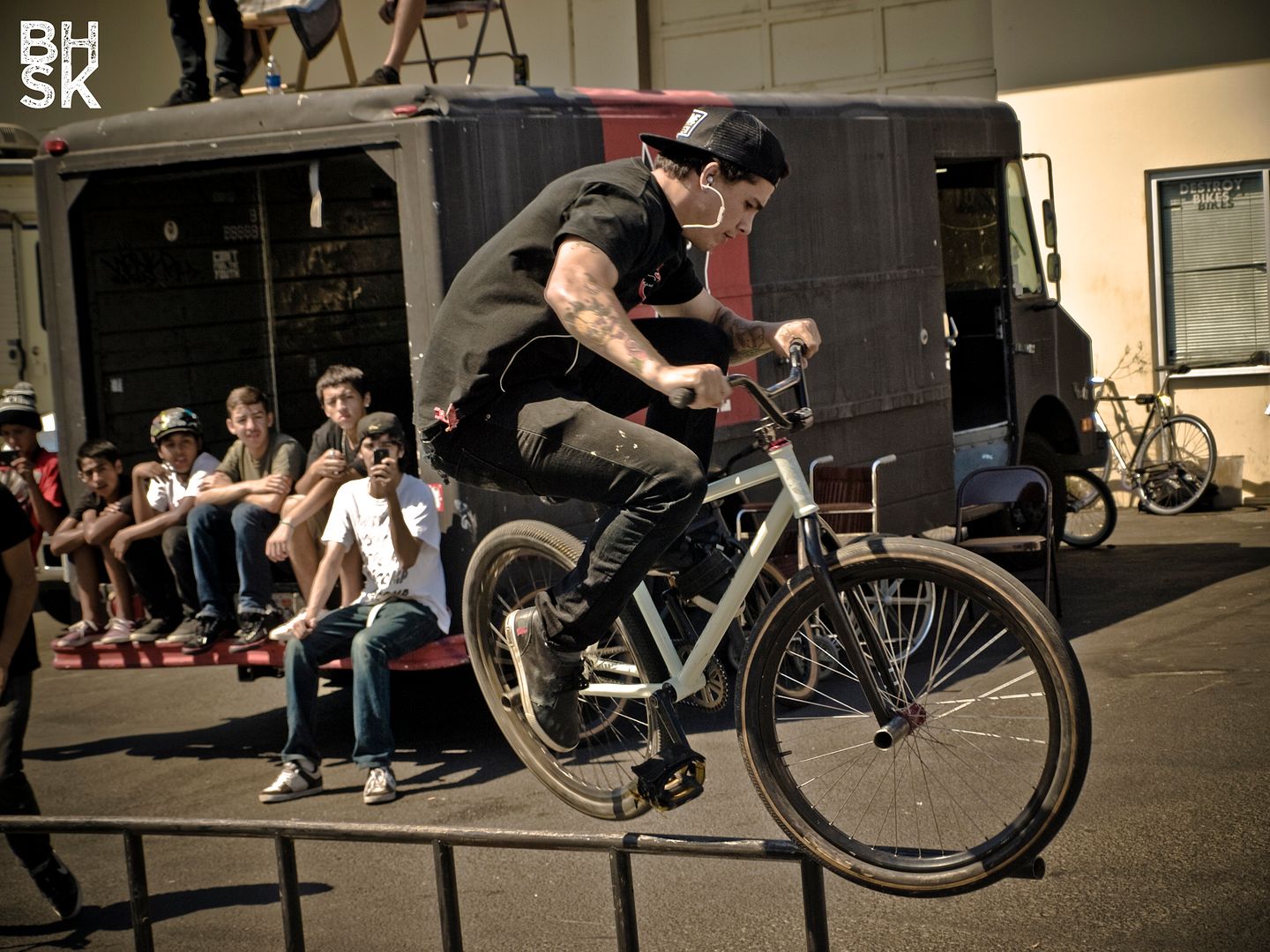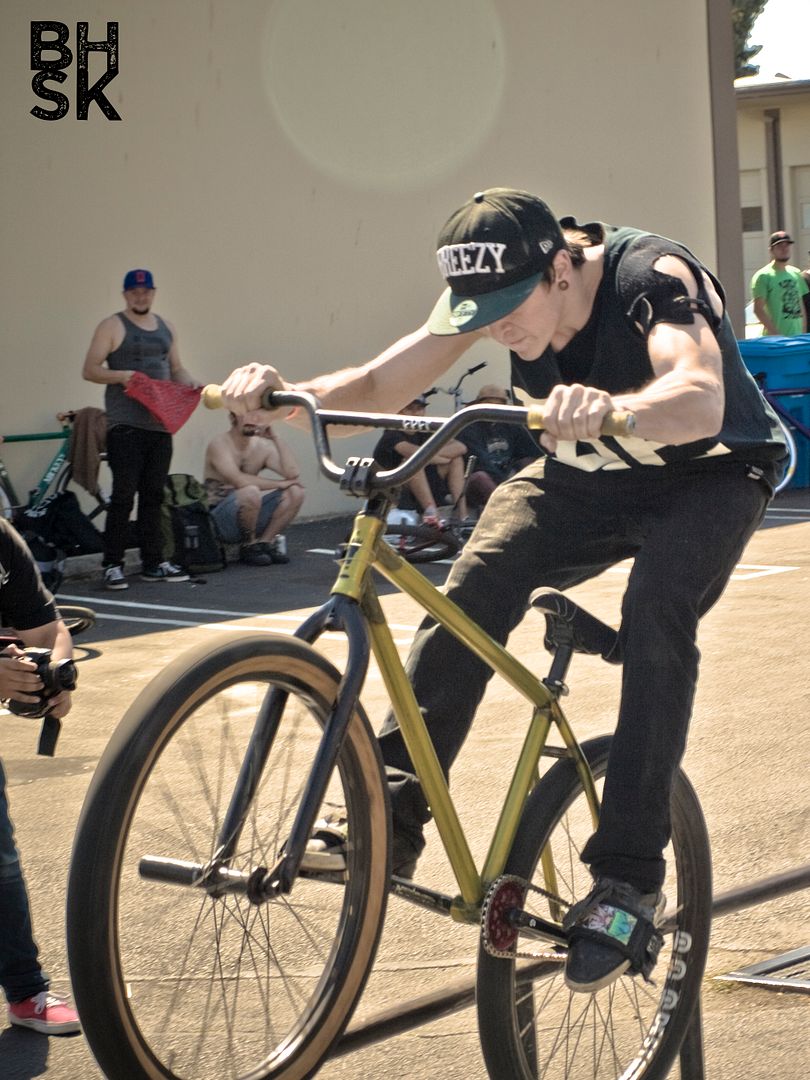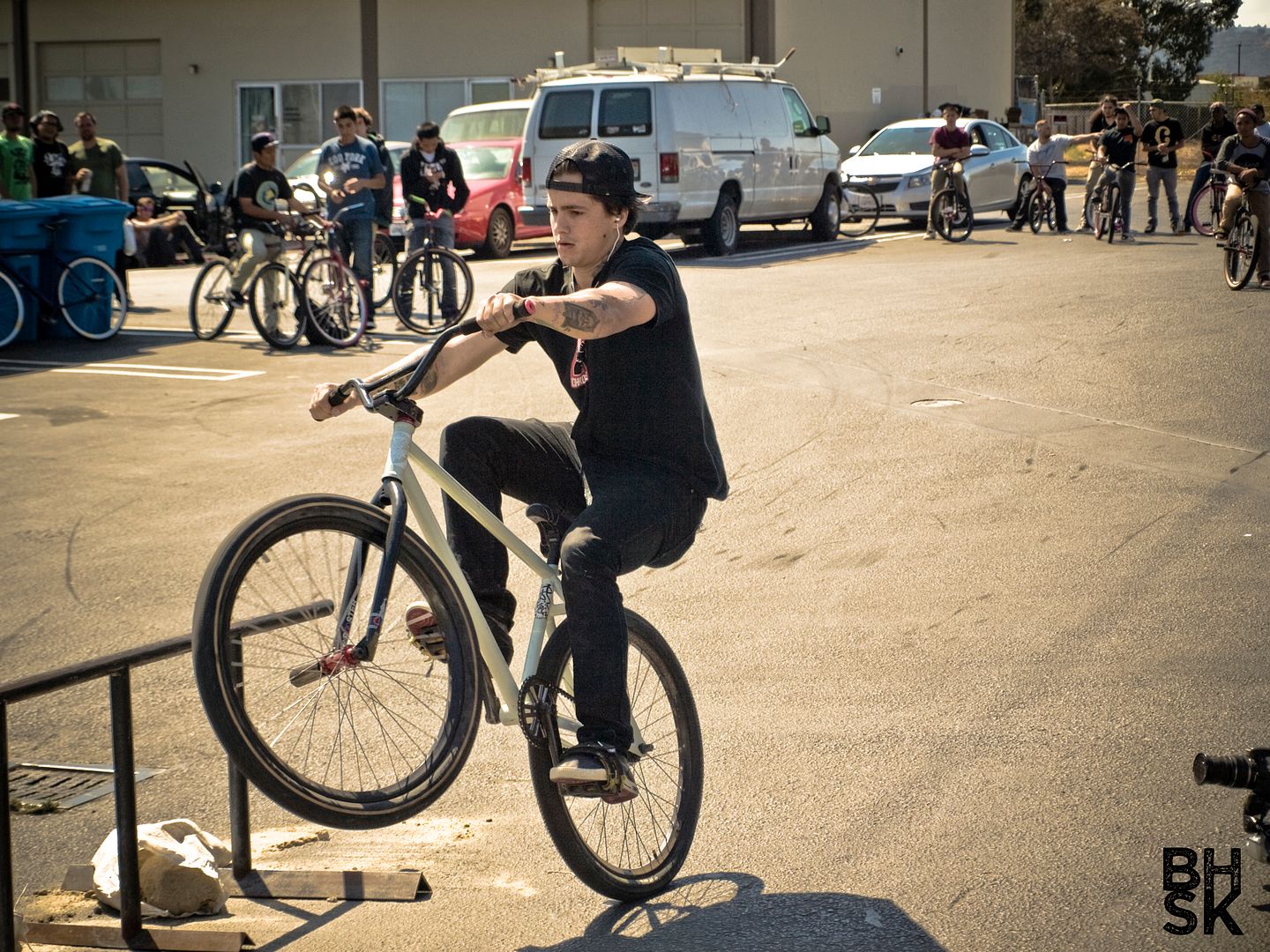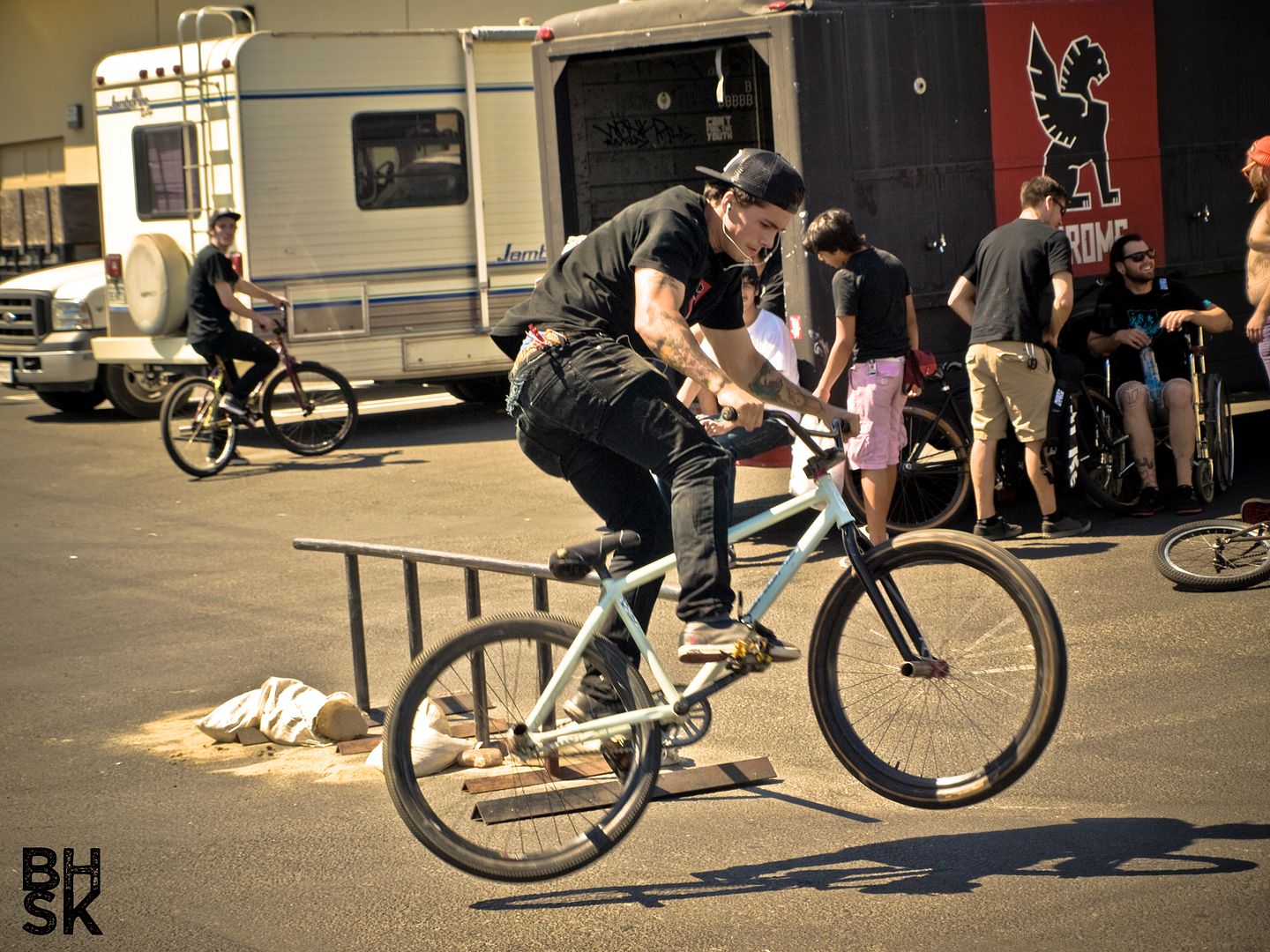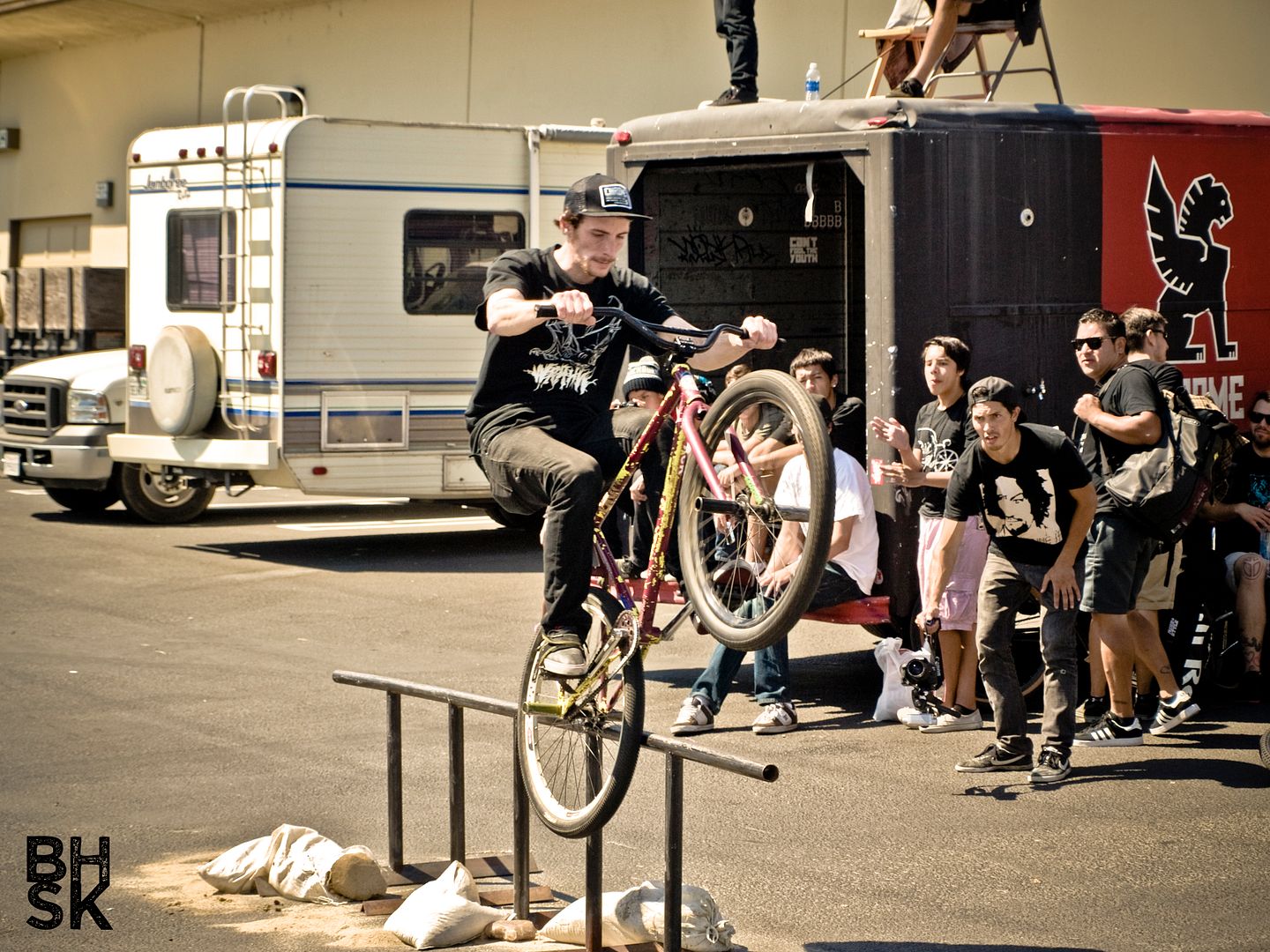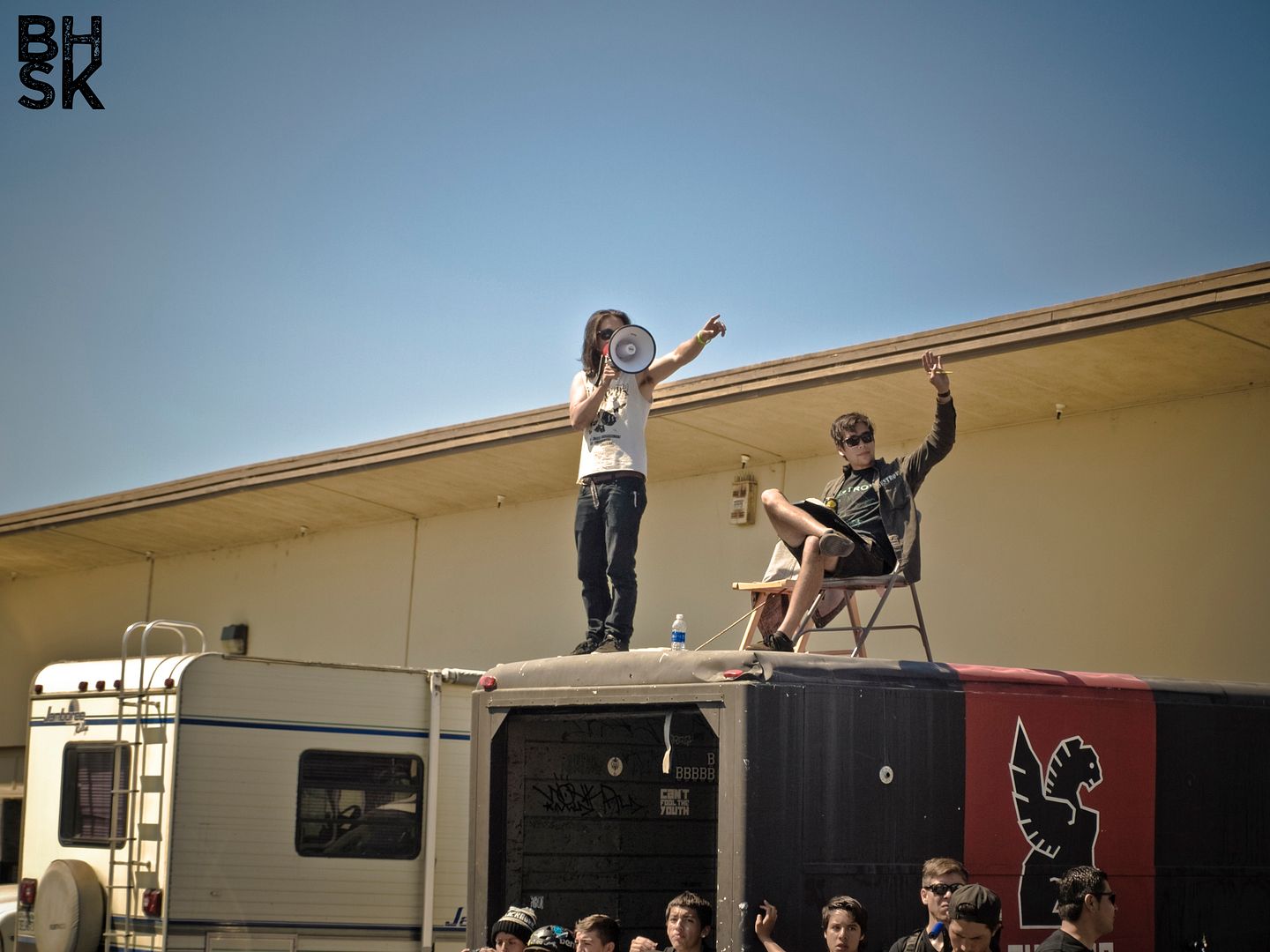 we started out with longest ice. that's why the majority of those photos were ice's.... if you were wondering why.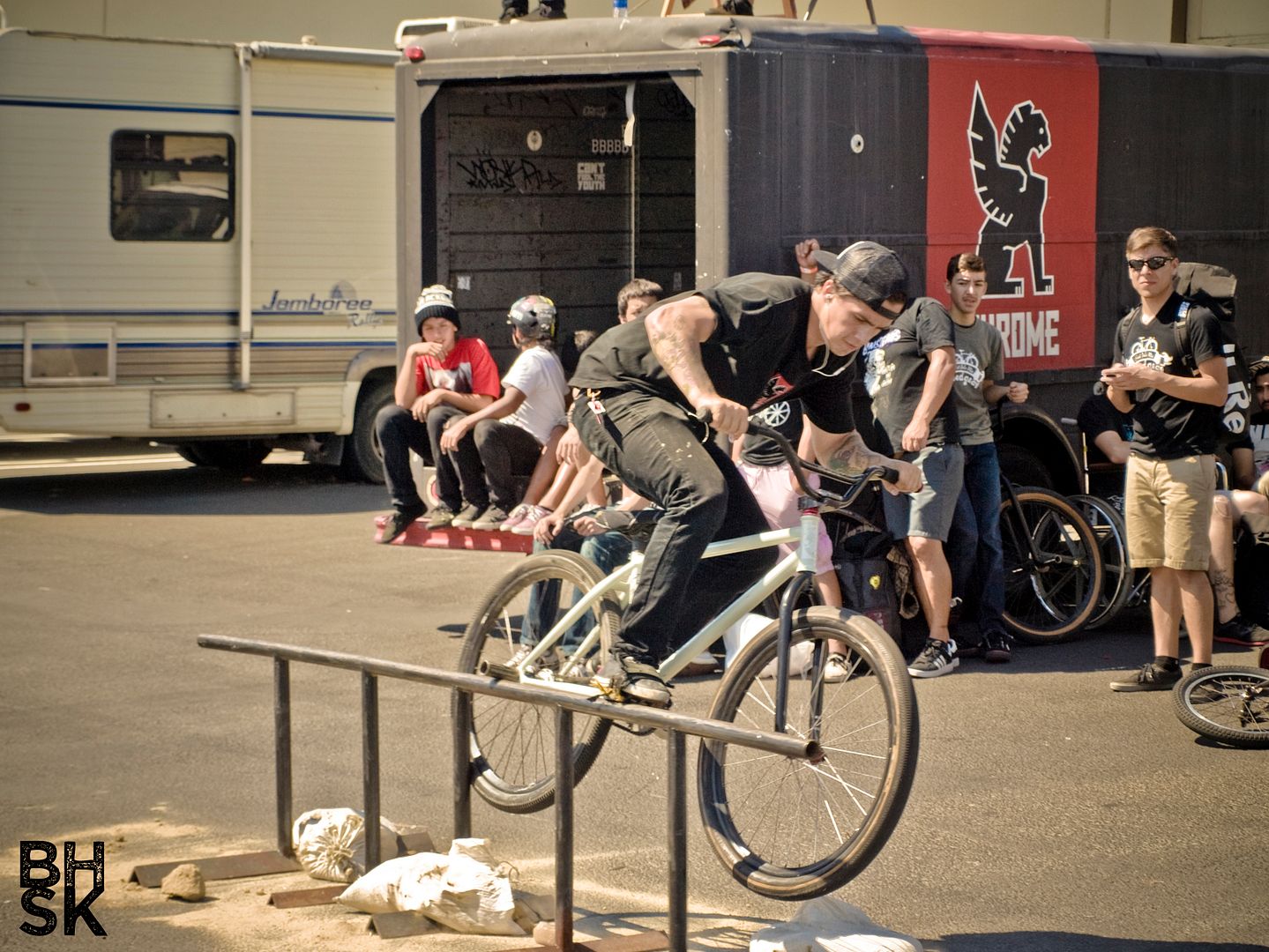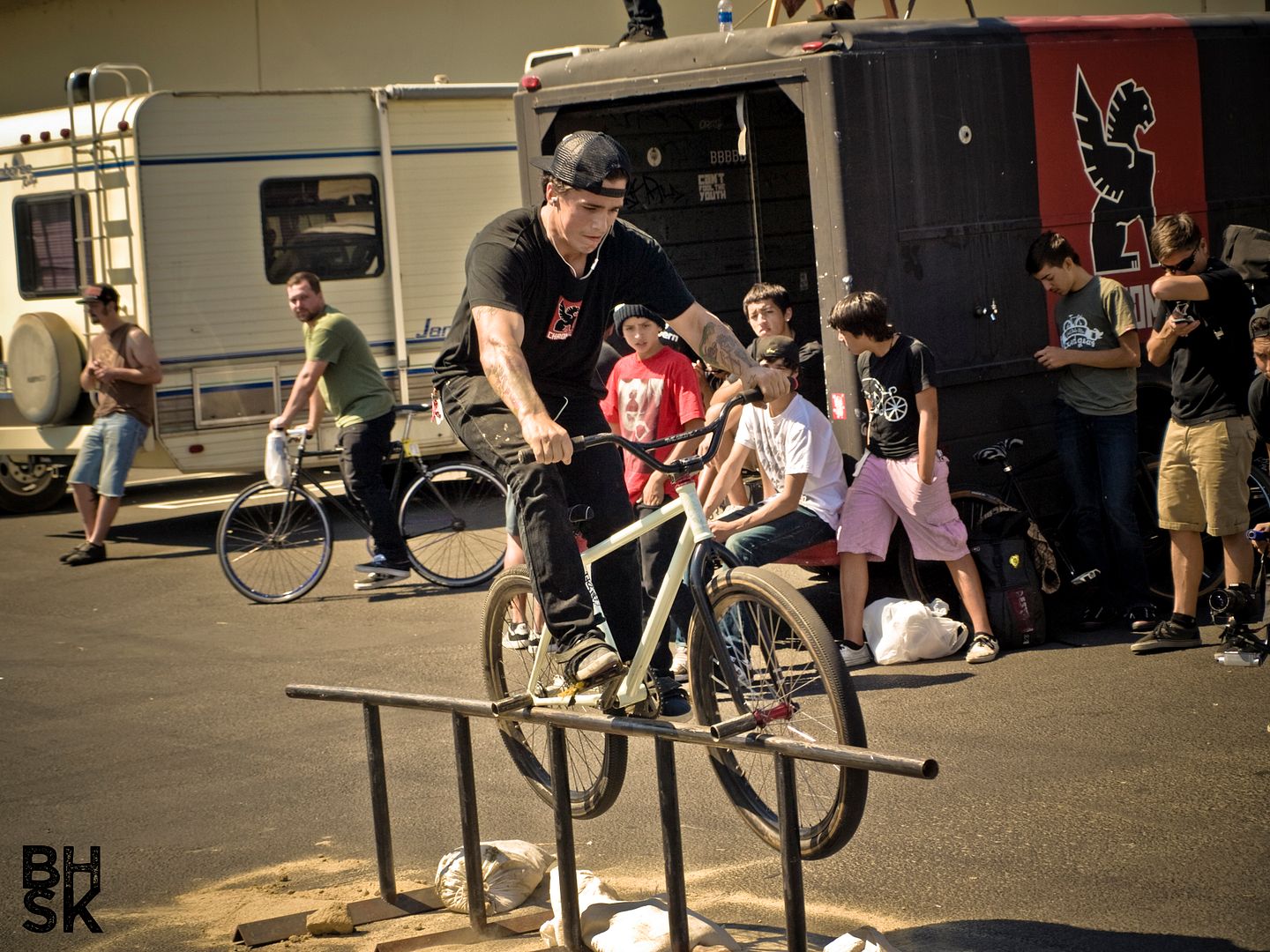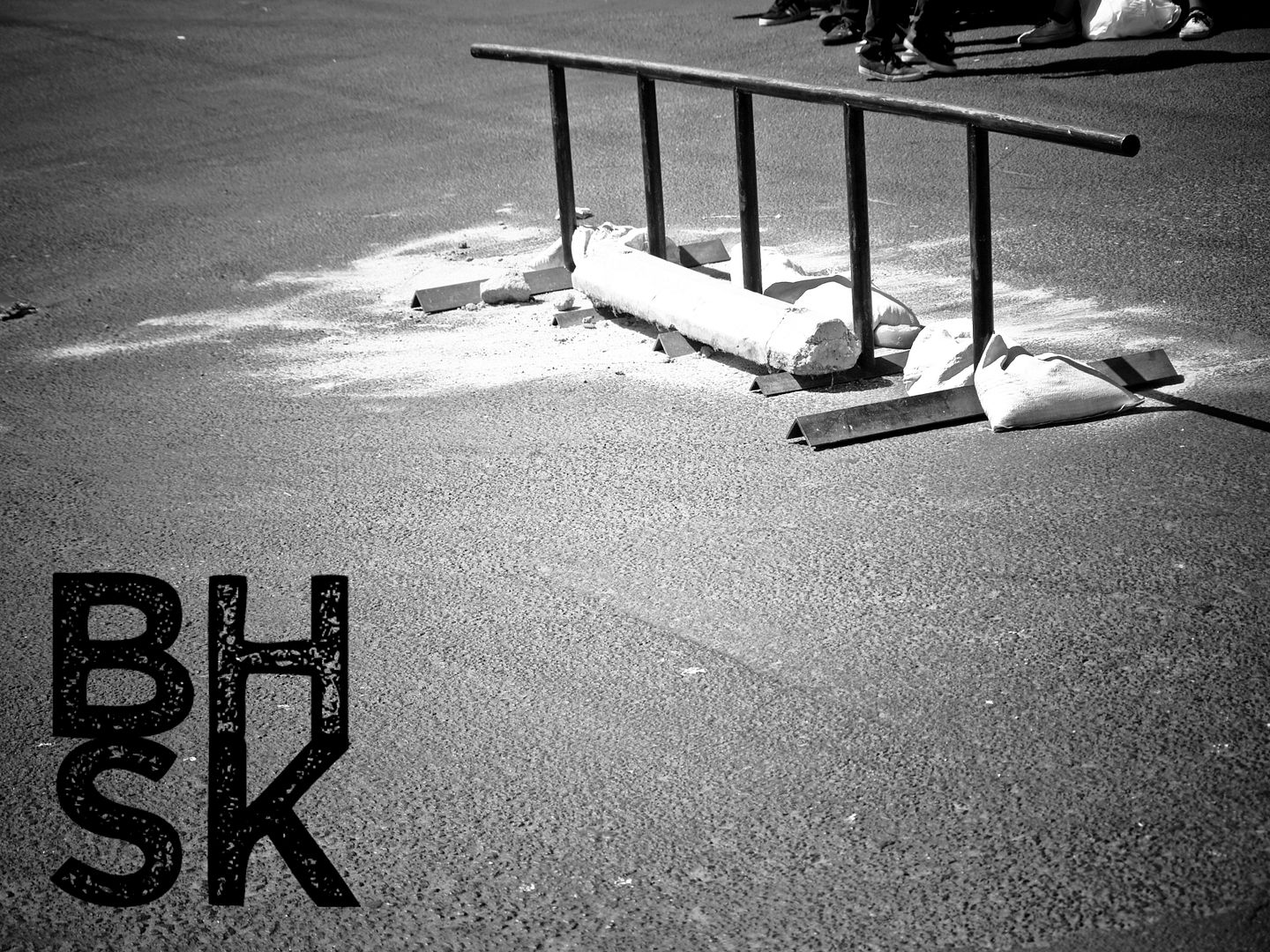 here's a dramatic photo of the rail. i have no idea why. it was probably that PBR kicking.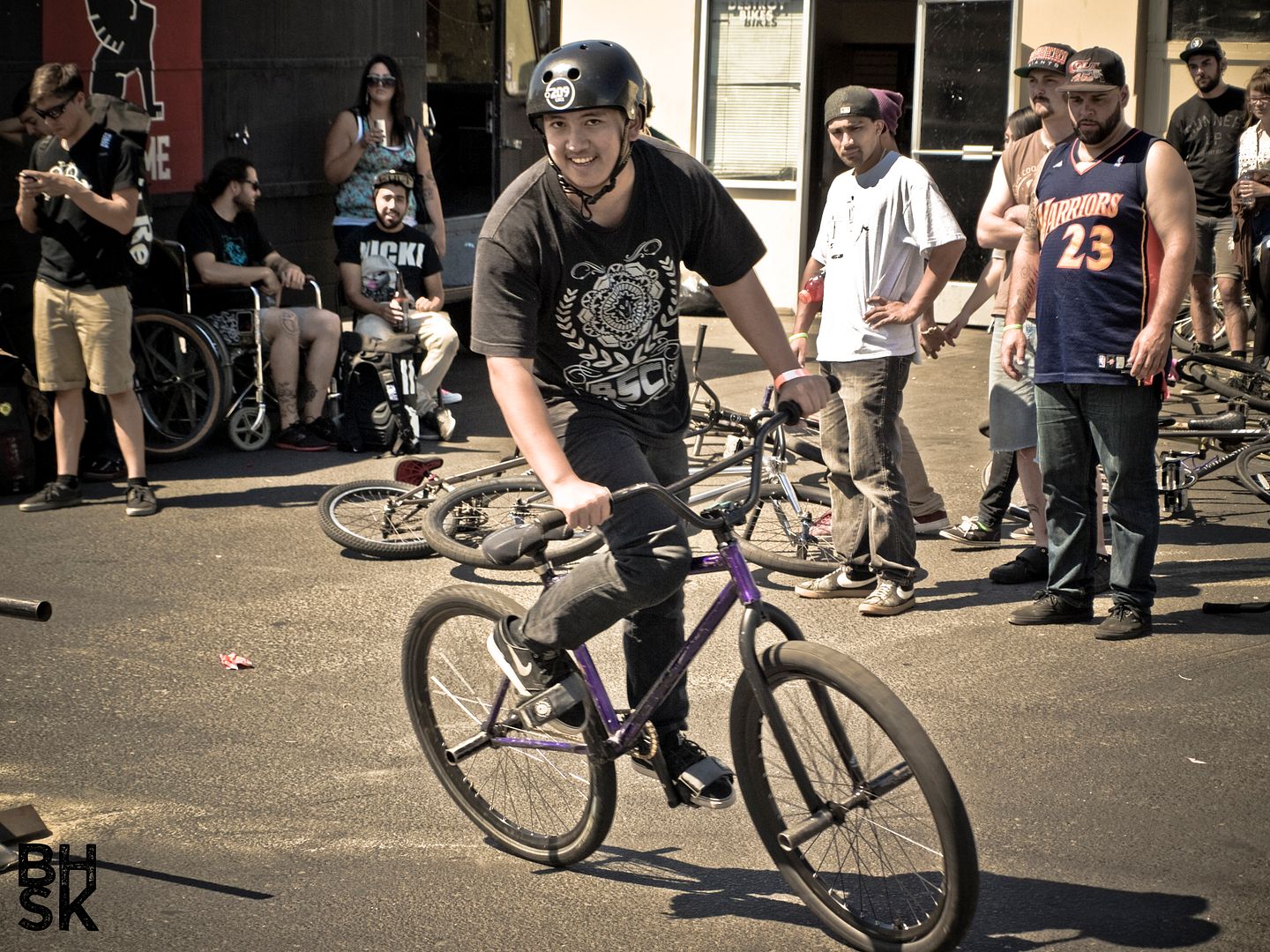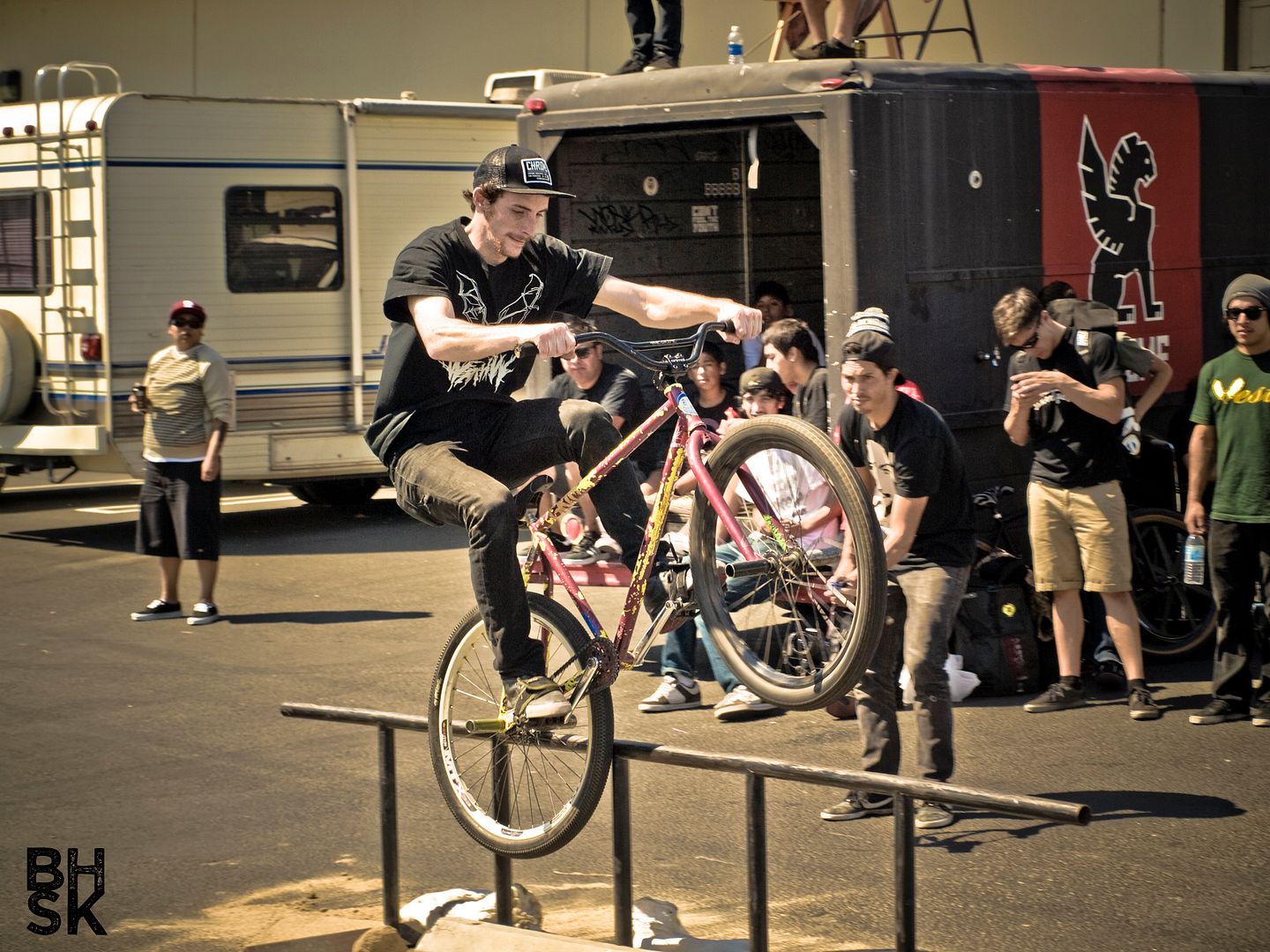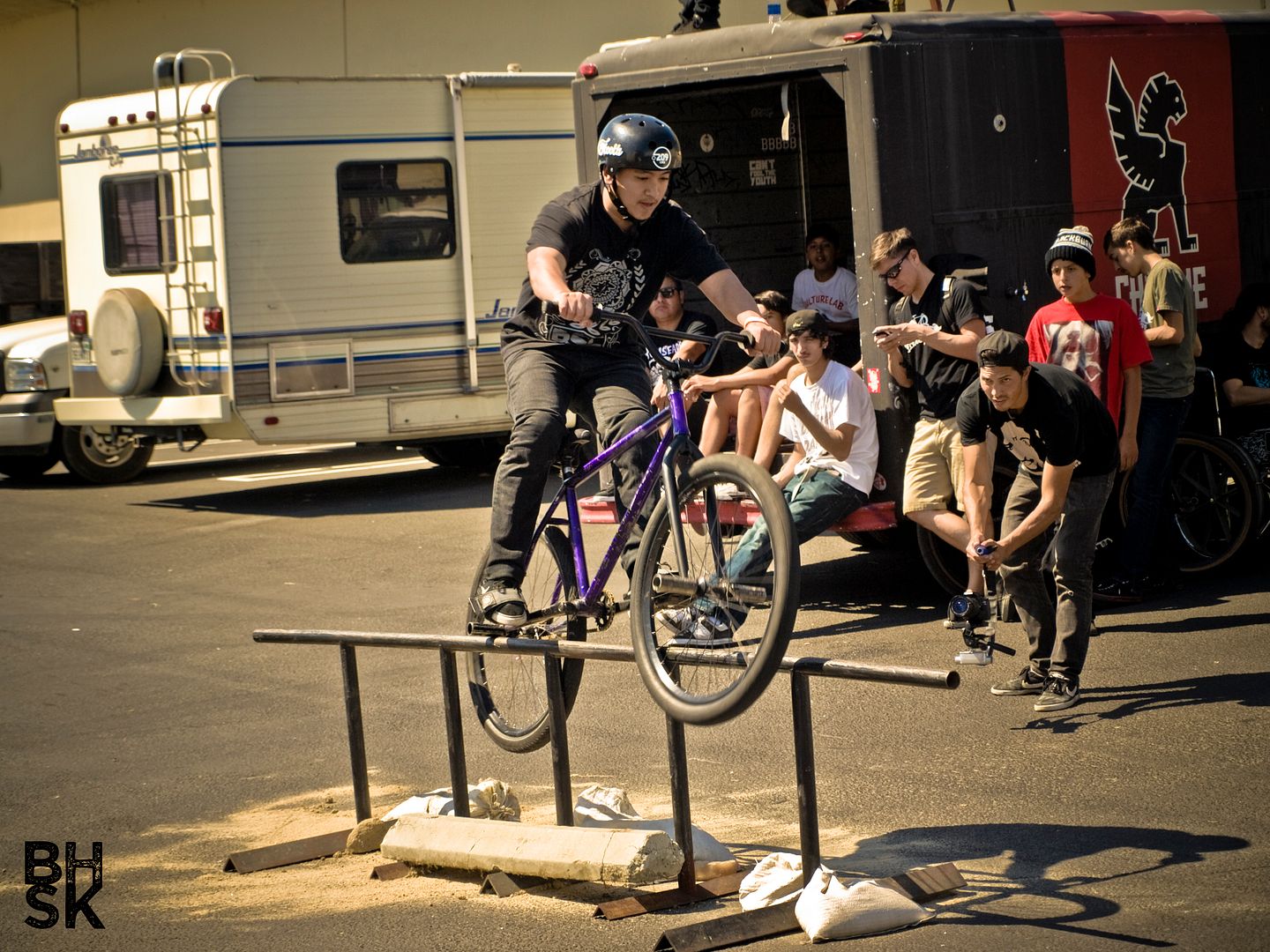 this was super ill- anthony first hopped the rail, then decided to bar it. i'm pretty sure that grime ghost's low seatpost really helped with that!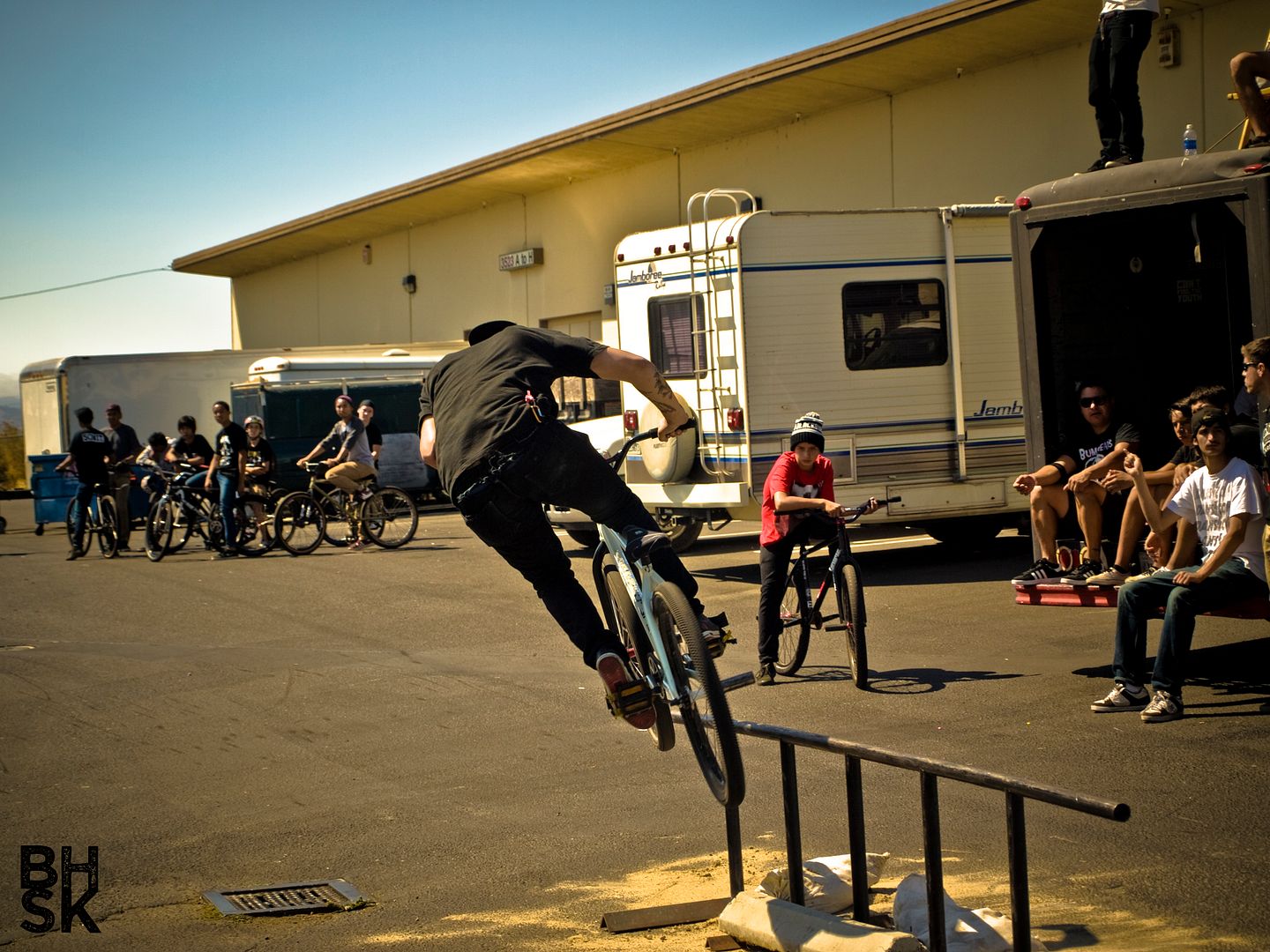 eventually it became a free for all whith everyone trying to land something different. hambone was going for the crook, ed was going for the 180 double peg and the double peg to bar, anthony was getting the railhop bar, jeffy d was going for the feeble...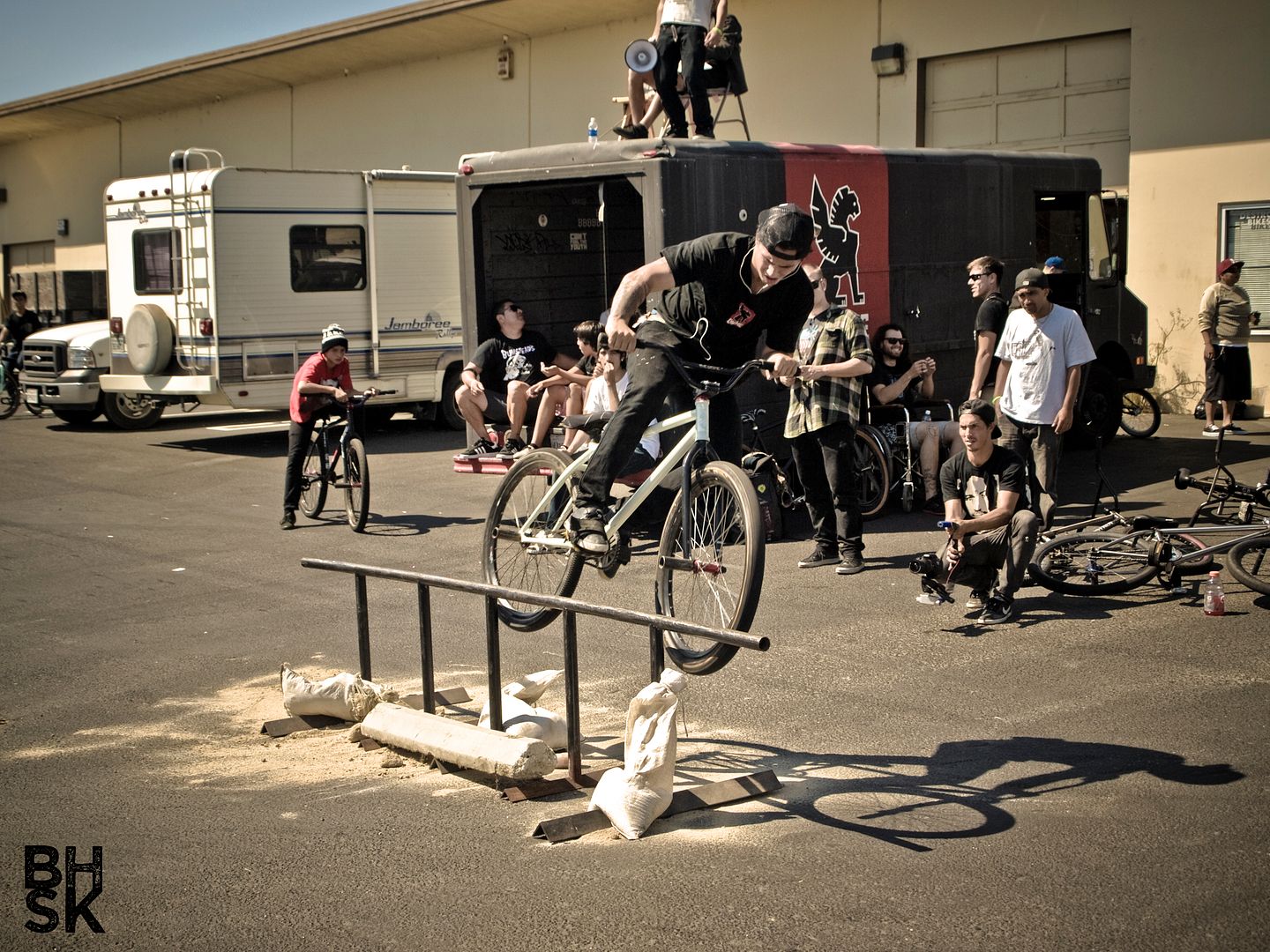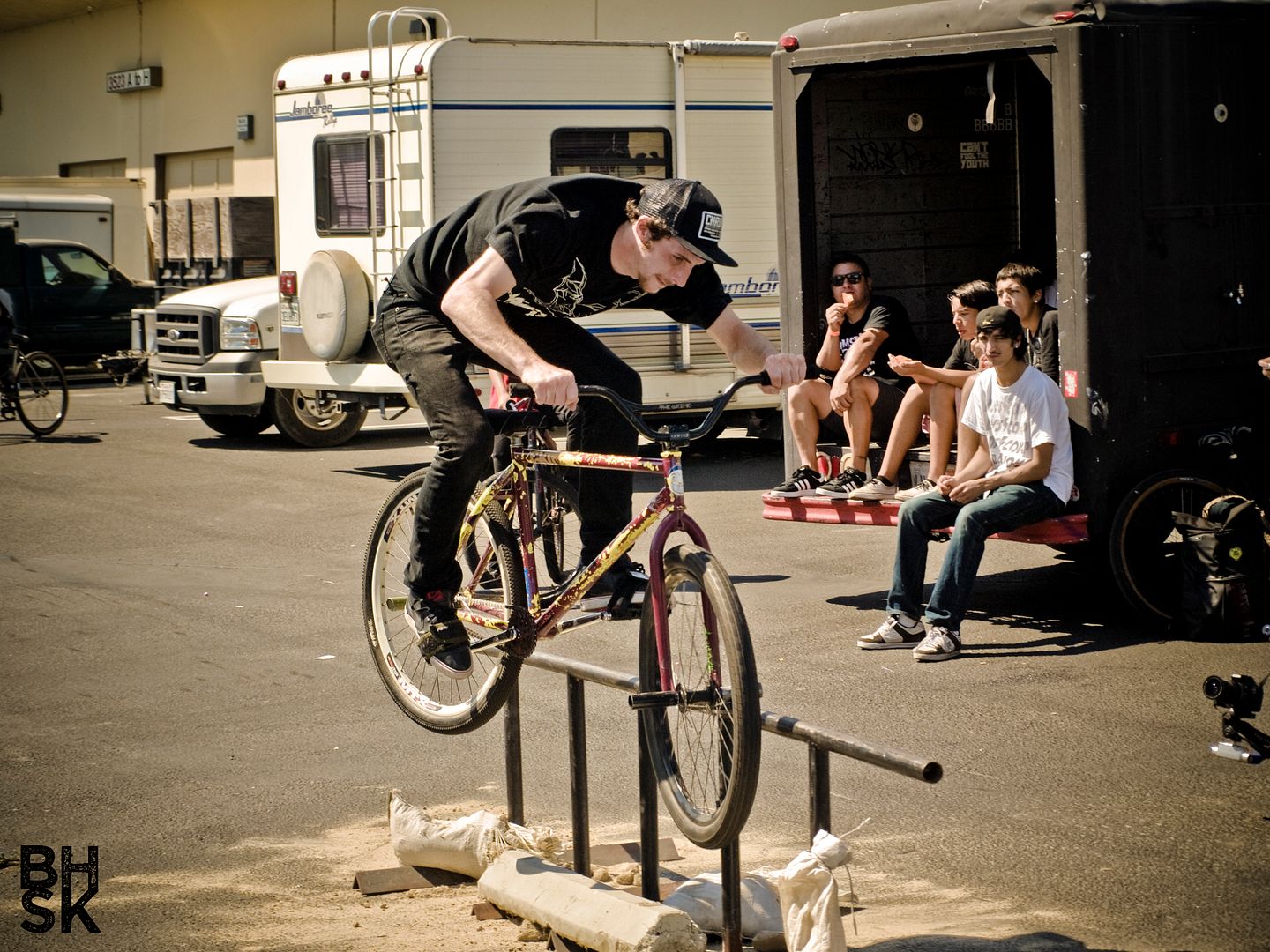 hambone landed the crooks, and ended up trying for a 180 at the end of it (he landed that one eventually as well) soooo ill!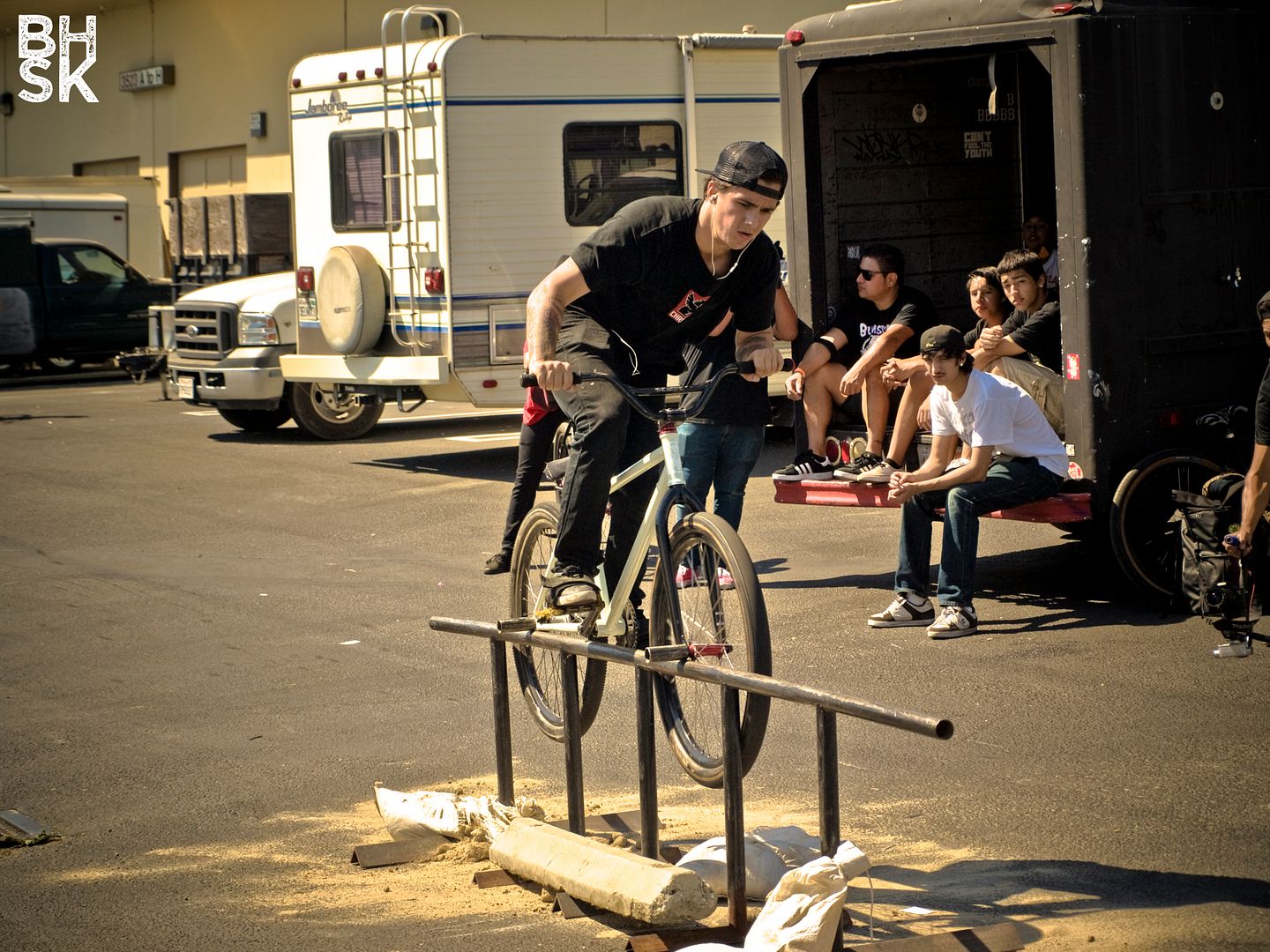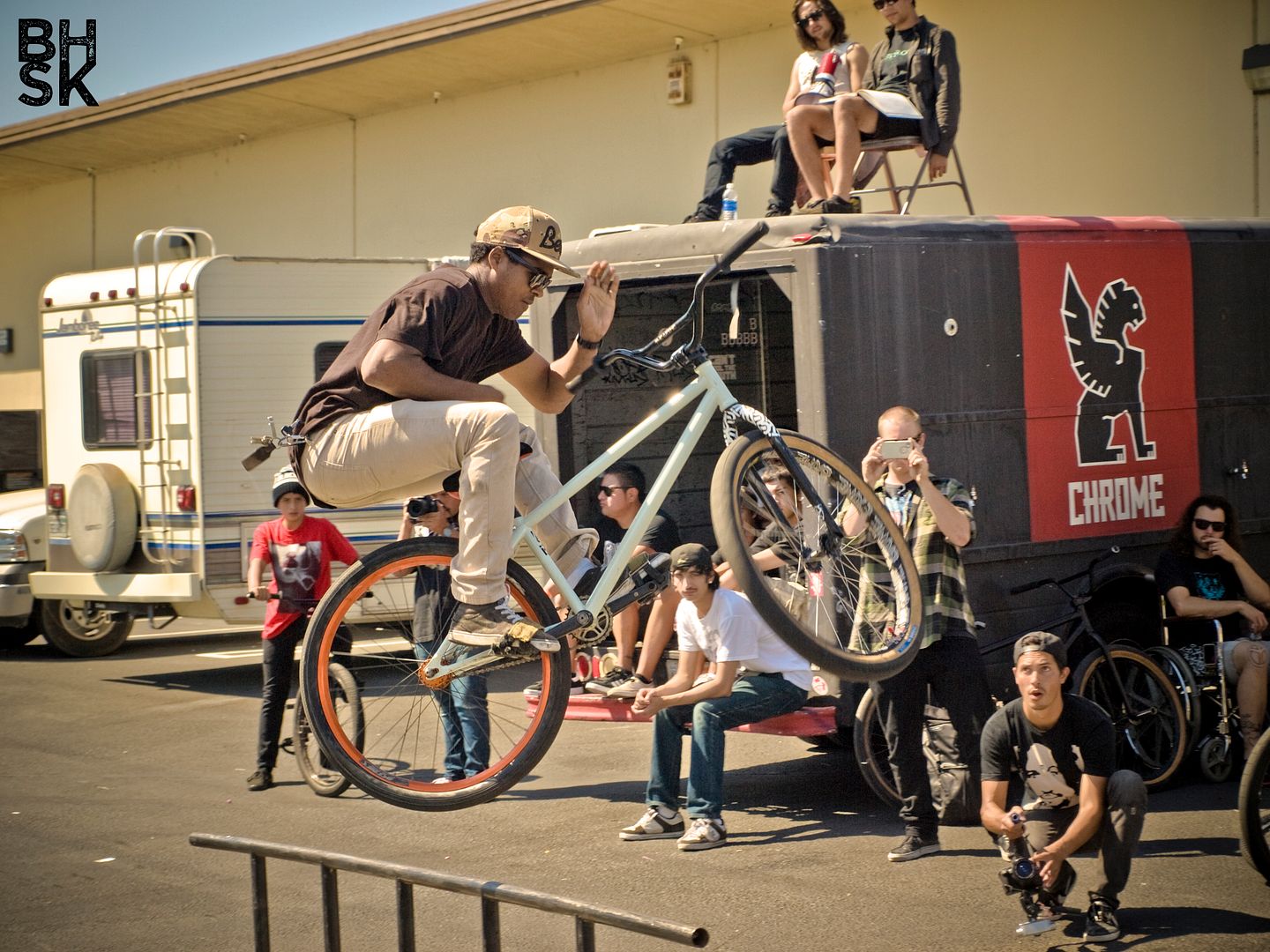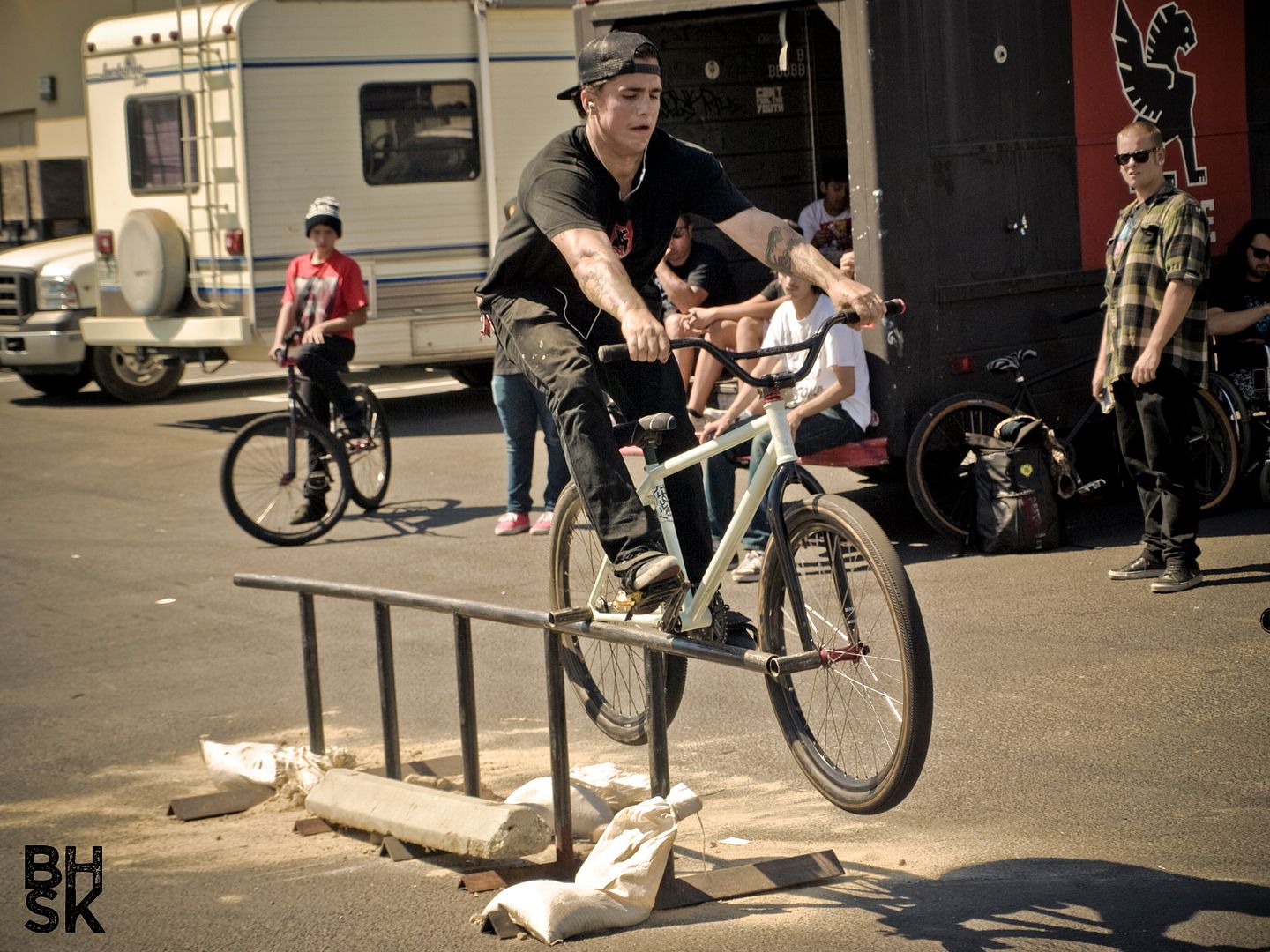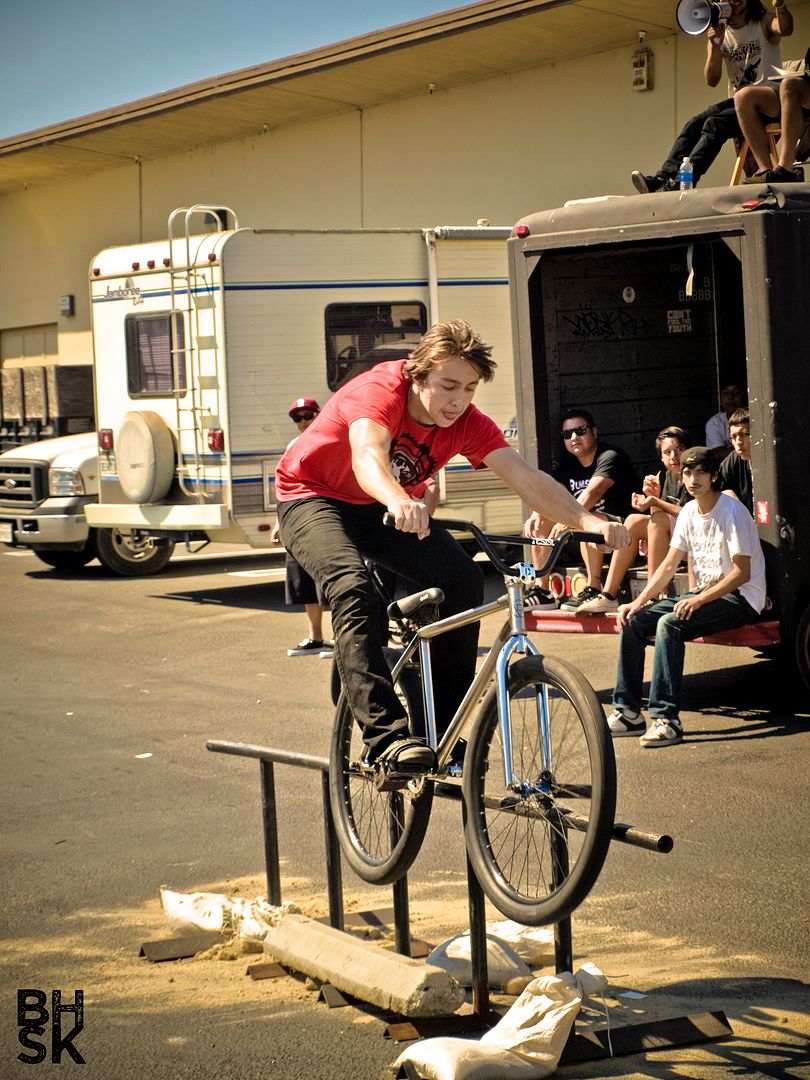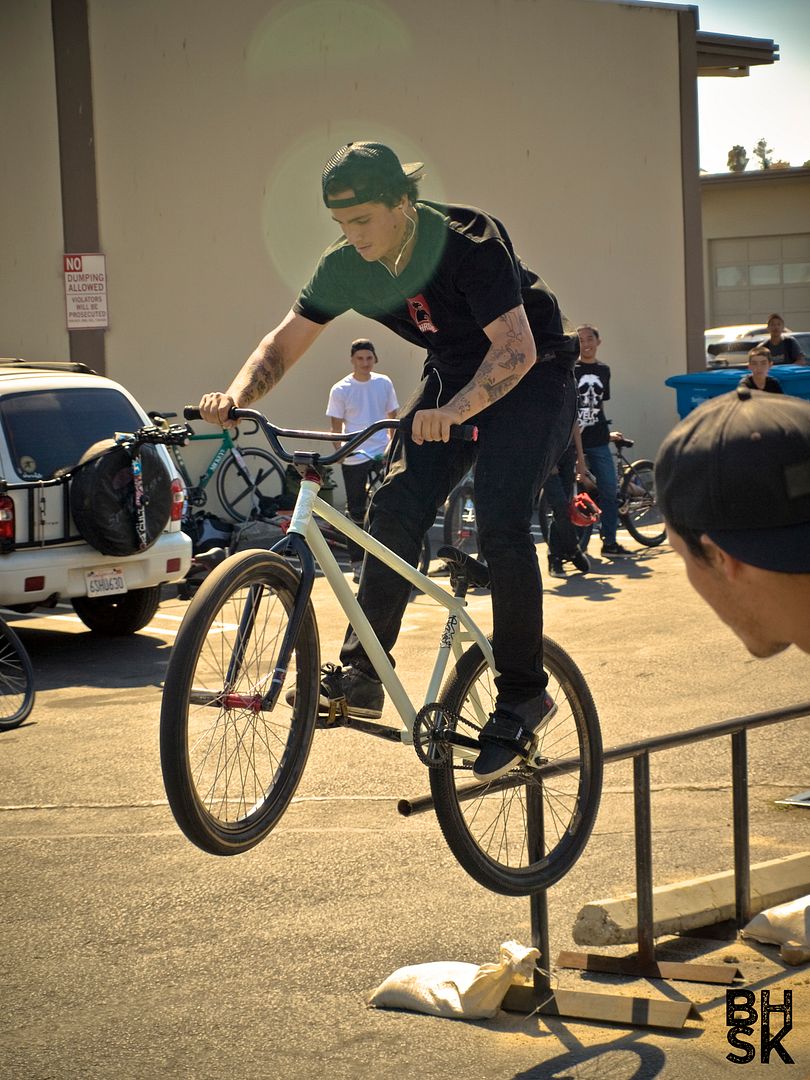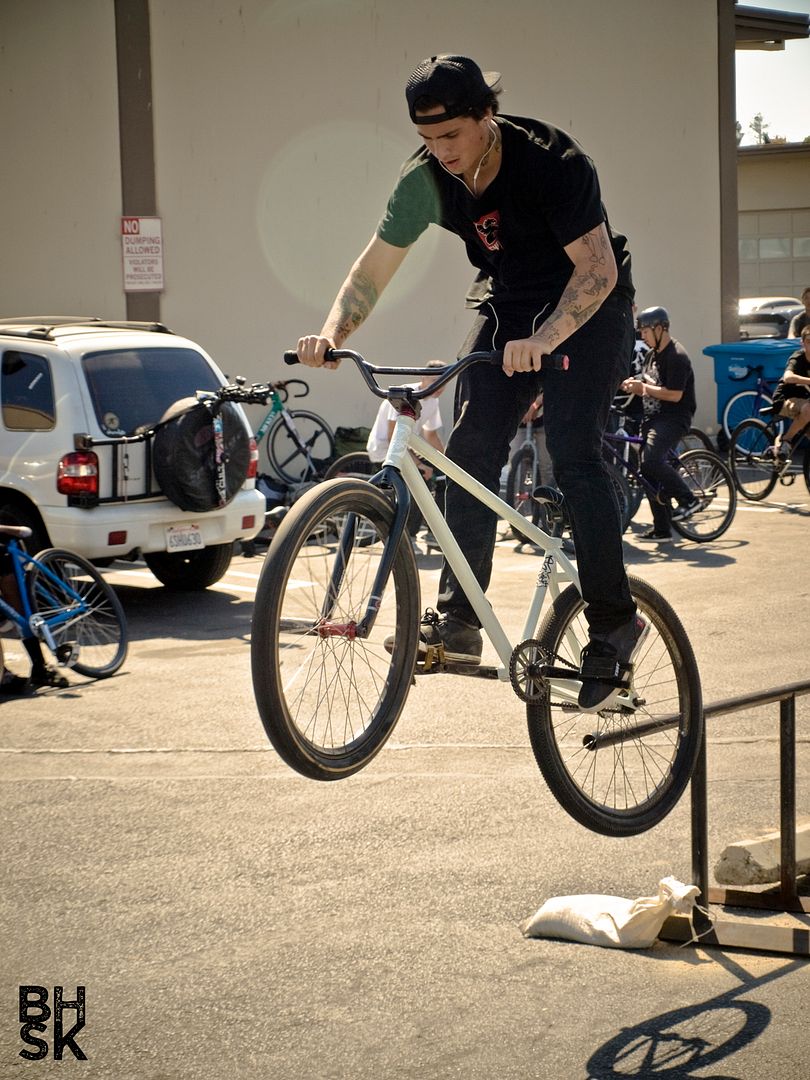 jeffy d's bails look really sketchy, but he actually rolls out of things like this... i guess it comes with that rail feeble territory.
crook to 180!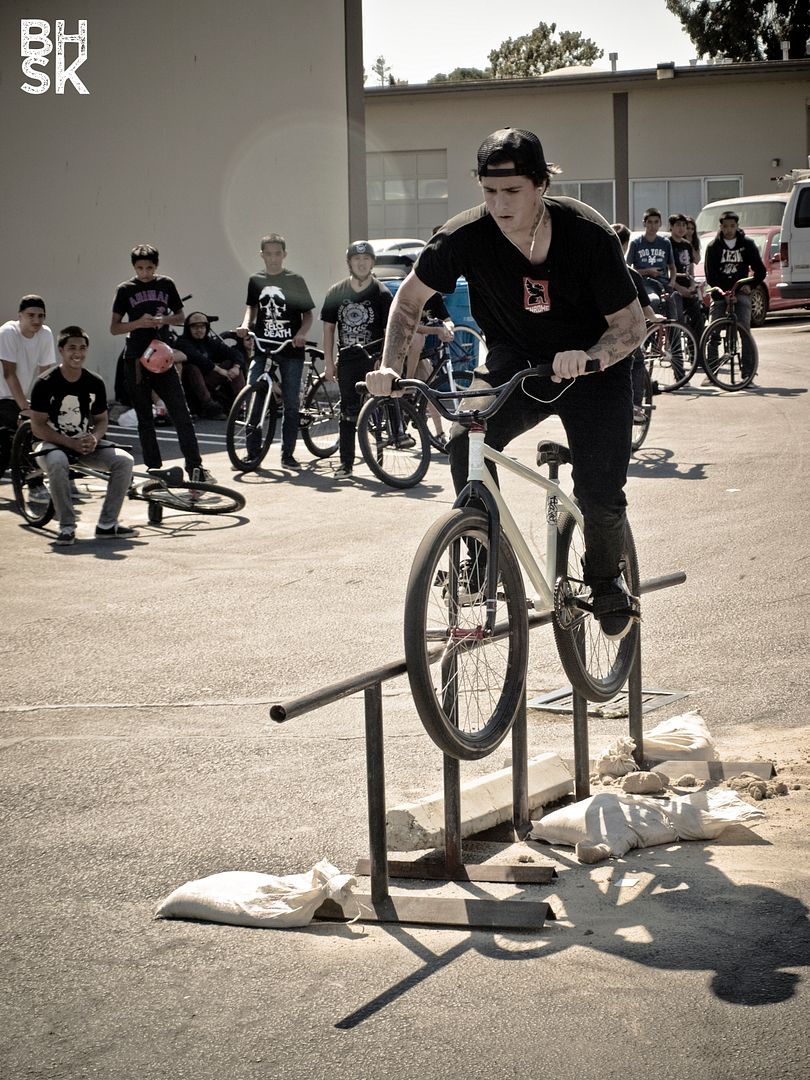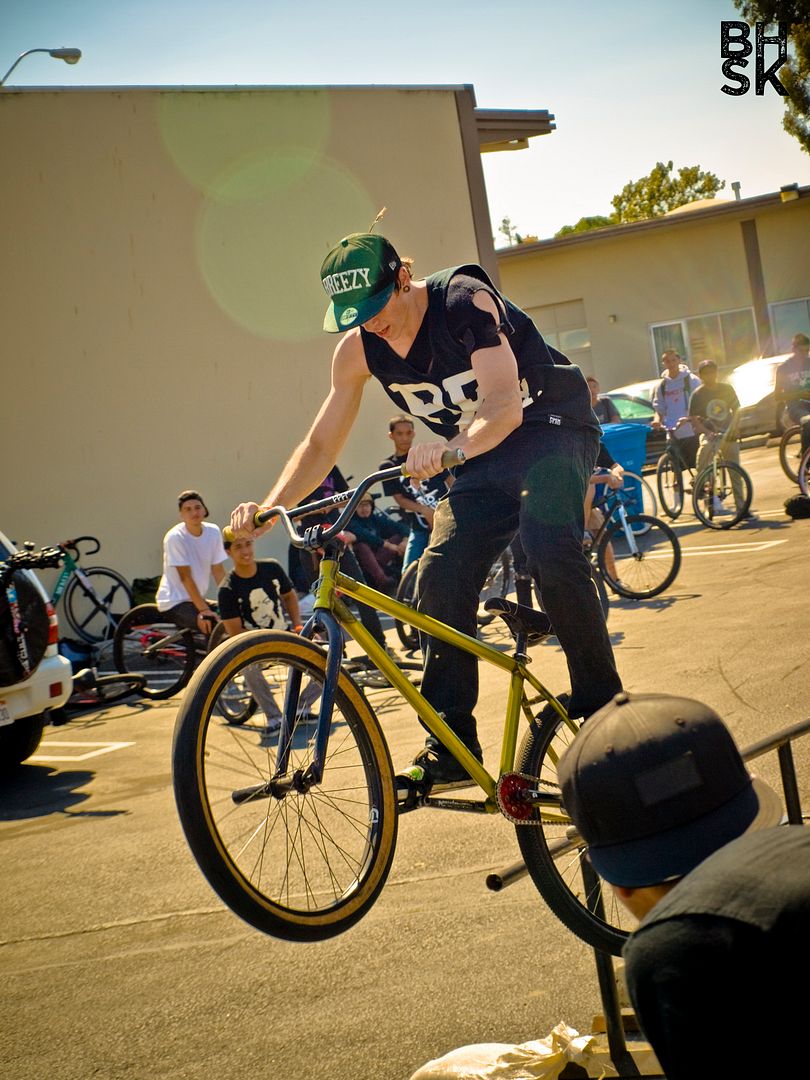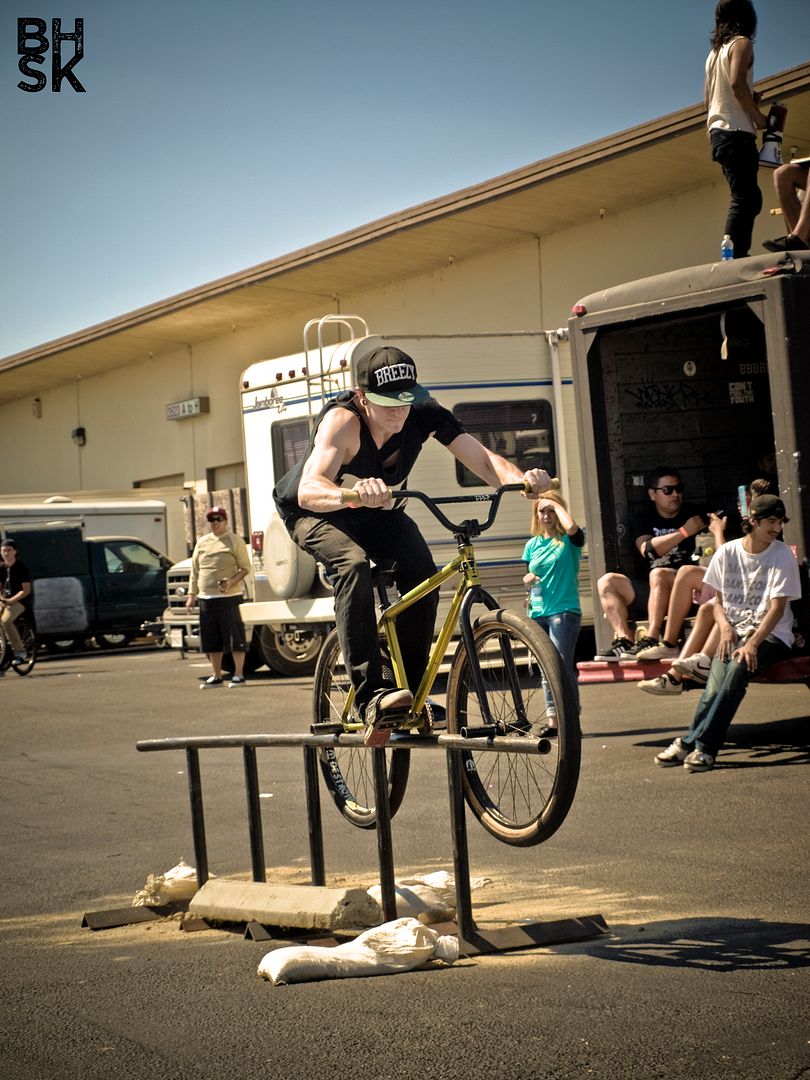 silly anthony, you can't do that without pegs!
i dont know how hambone did it, but he saved this one somehow. i remember looking back at this photo thinking "damn dude, that looks like he didn't make it...."
another sketchy looking bail.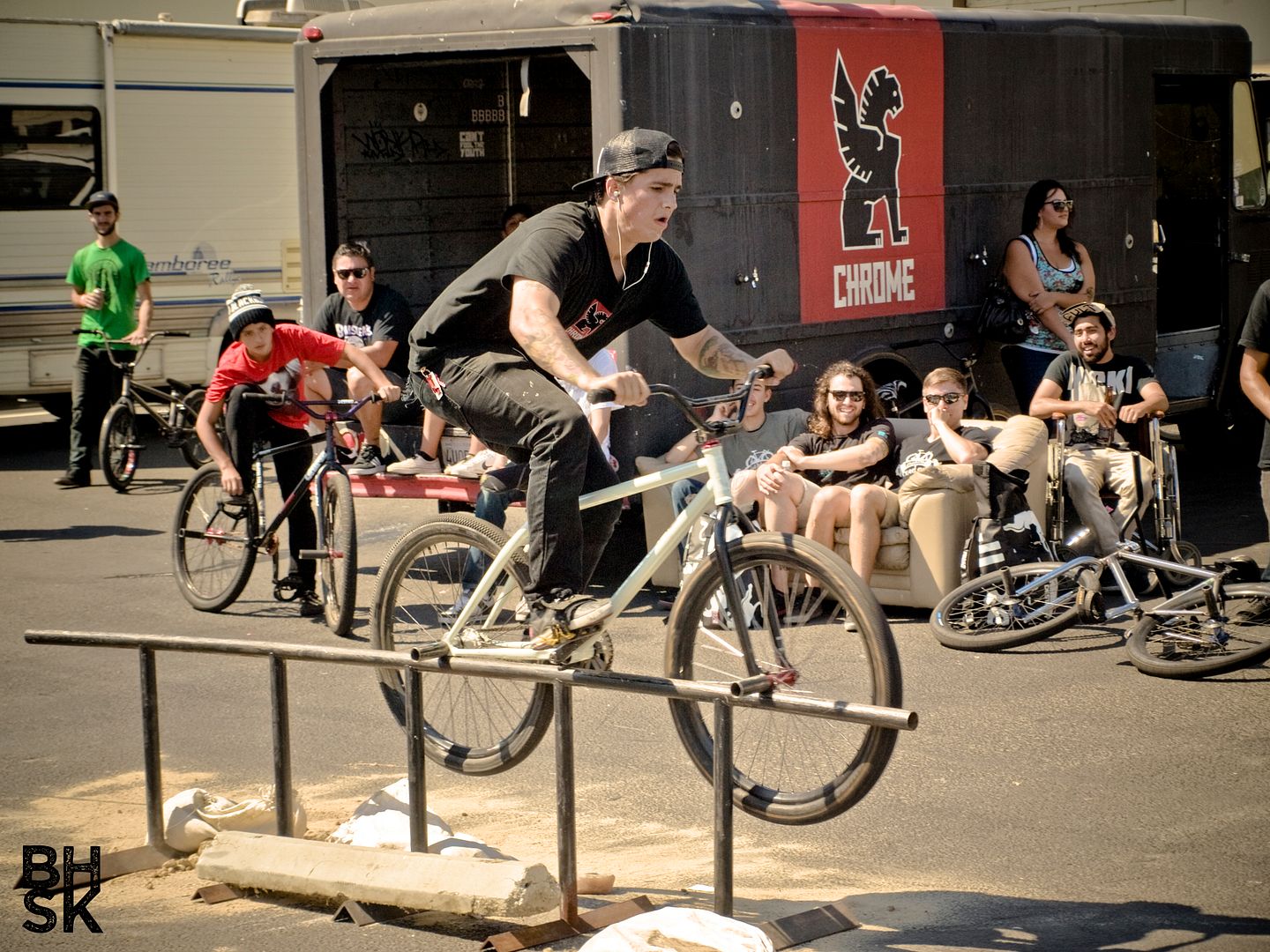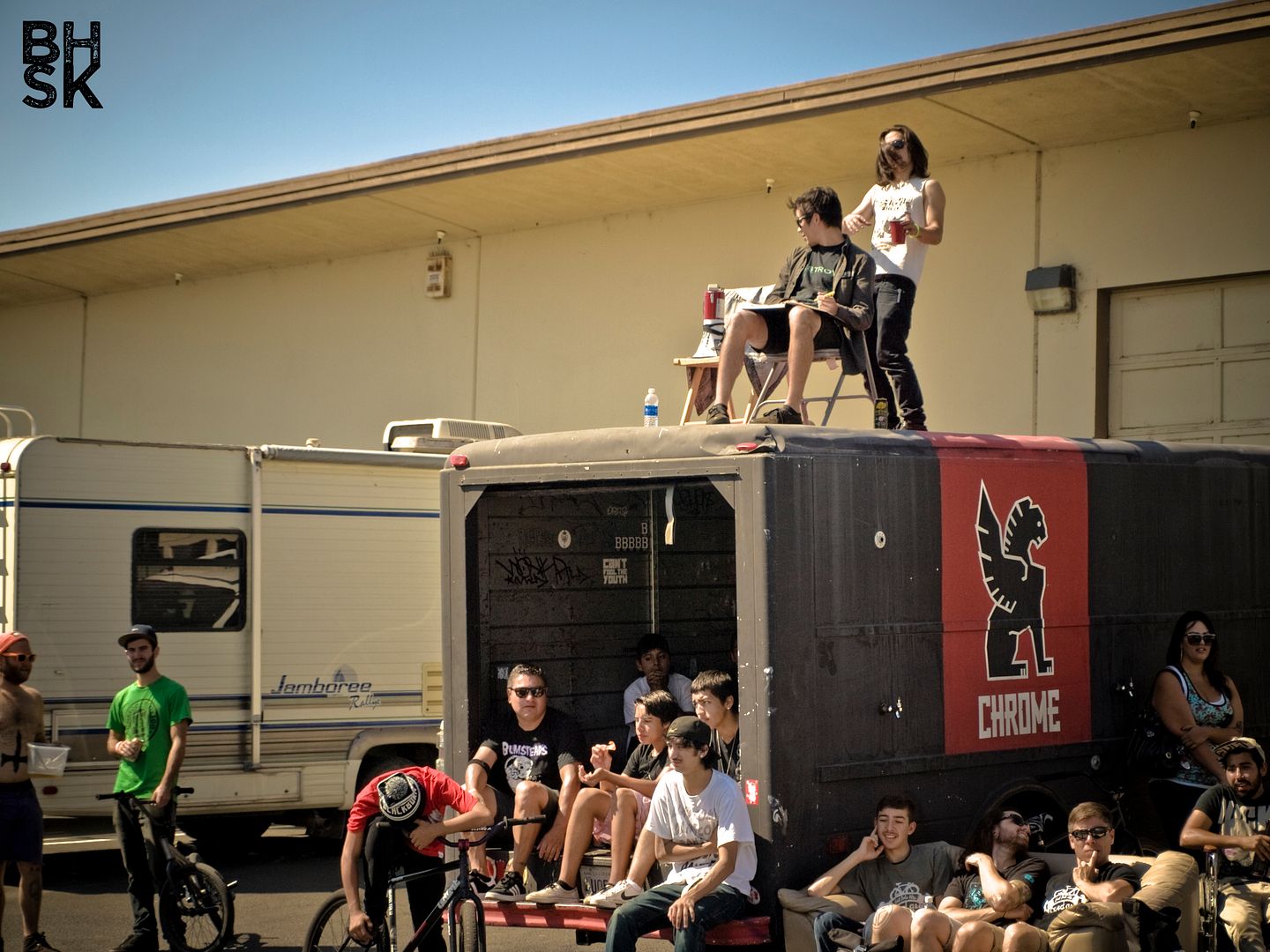 if only this were a .gif file....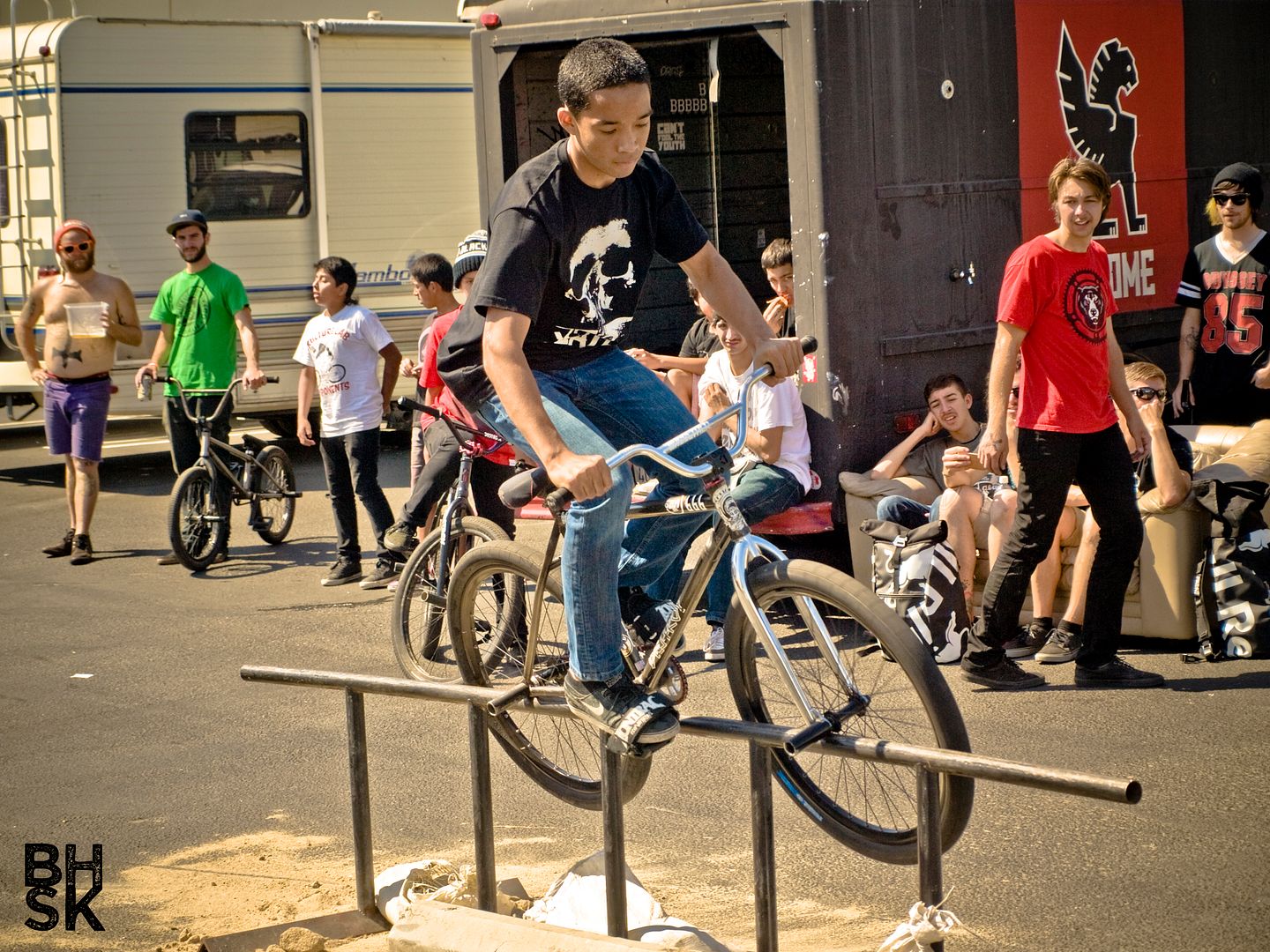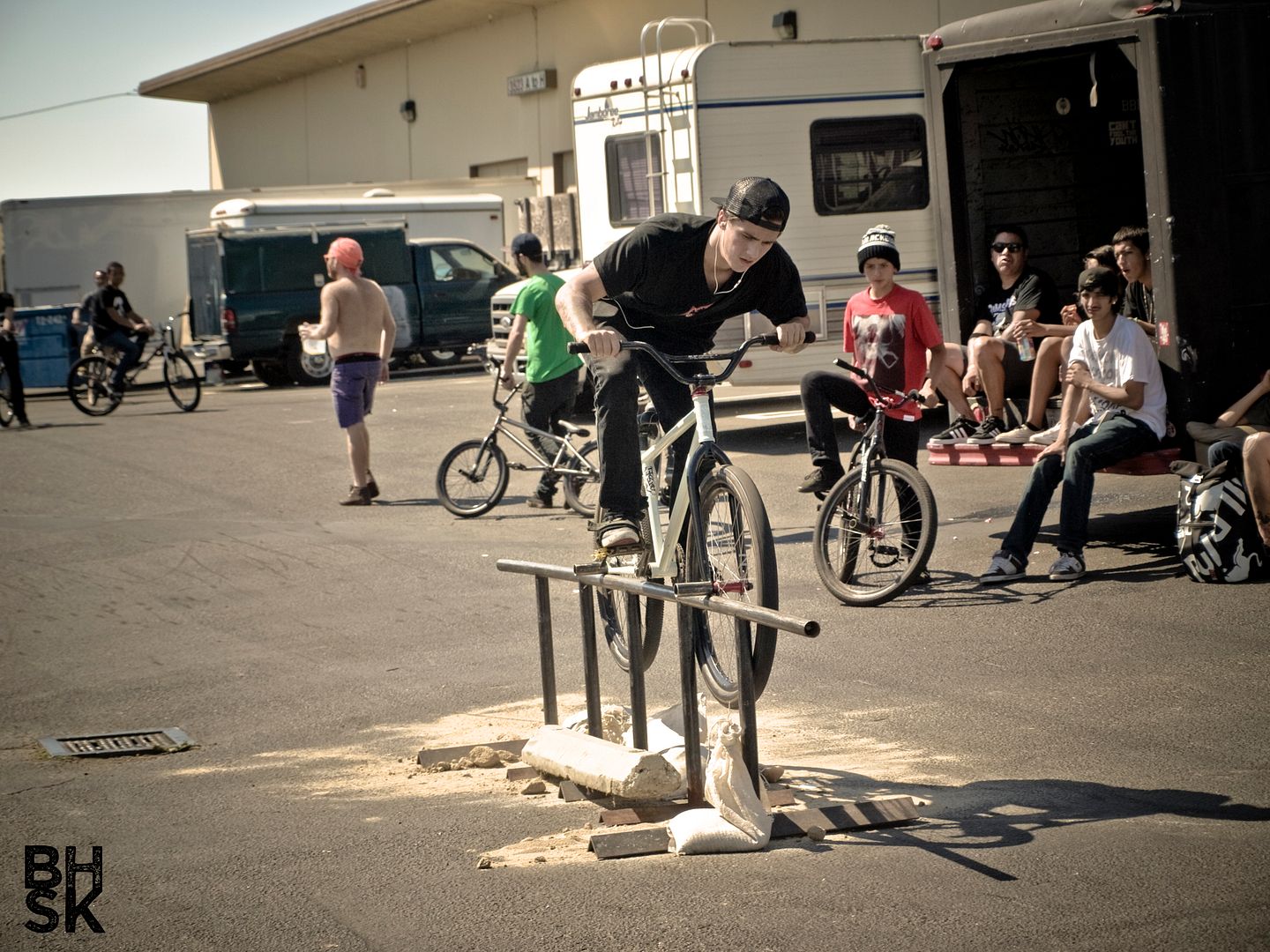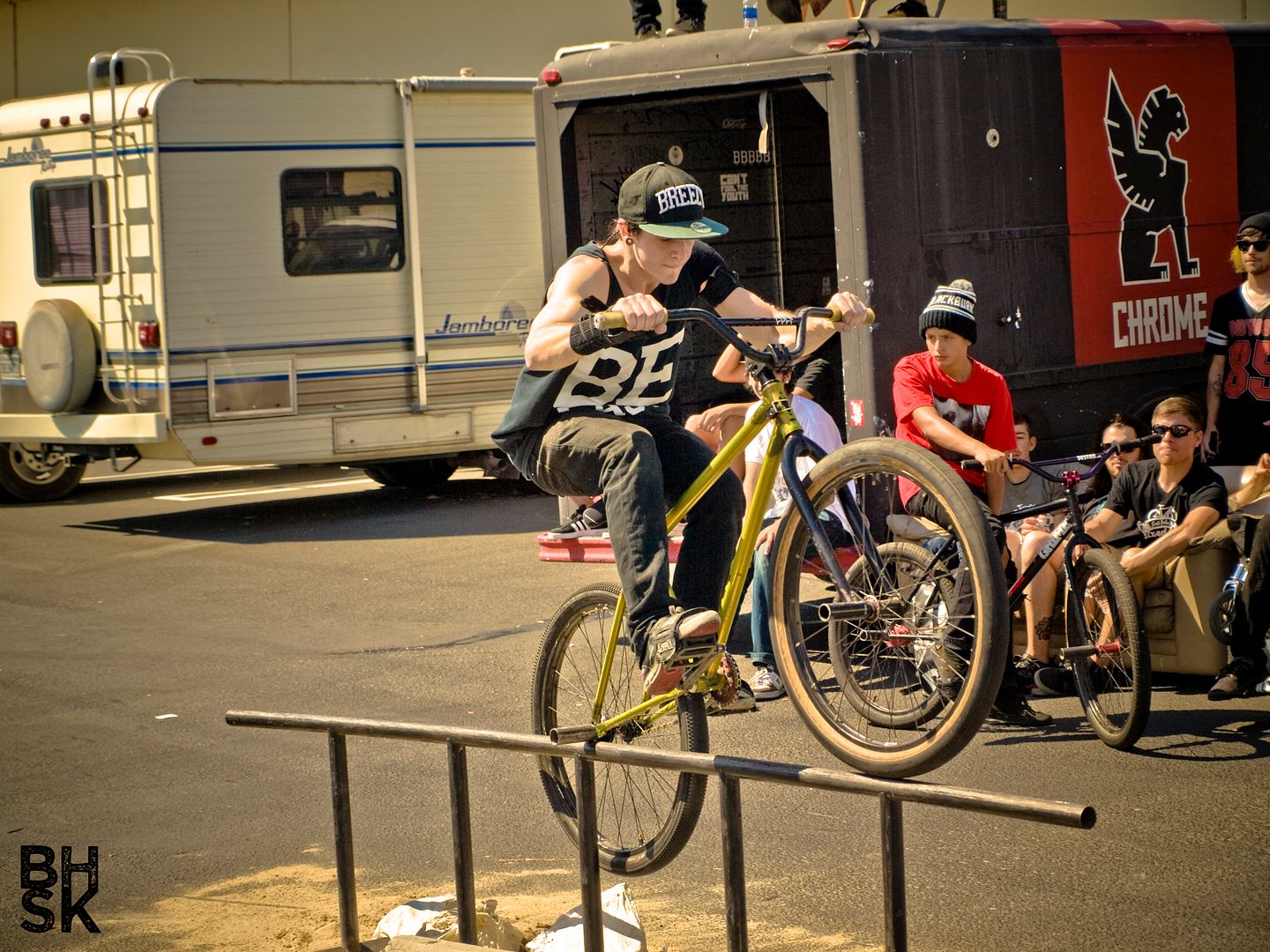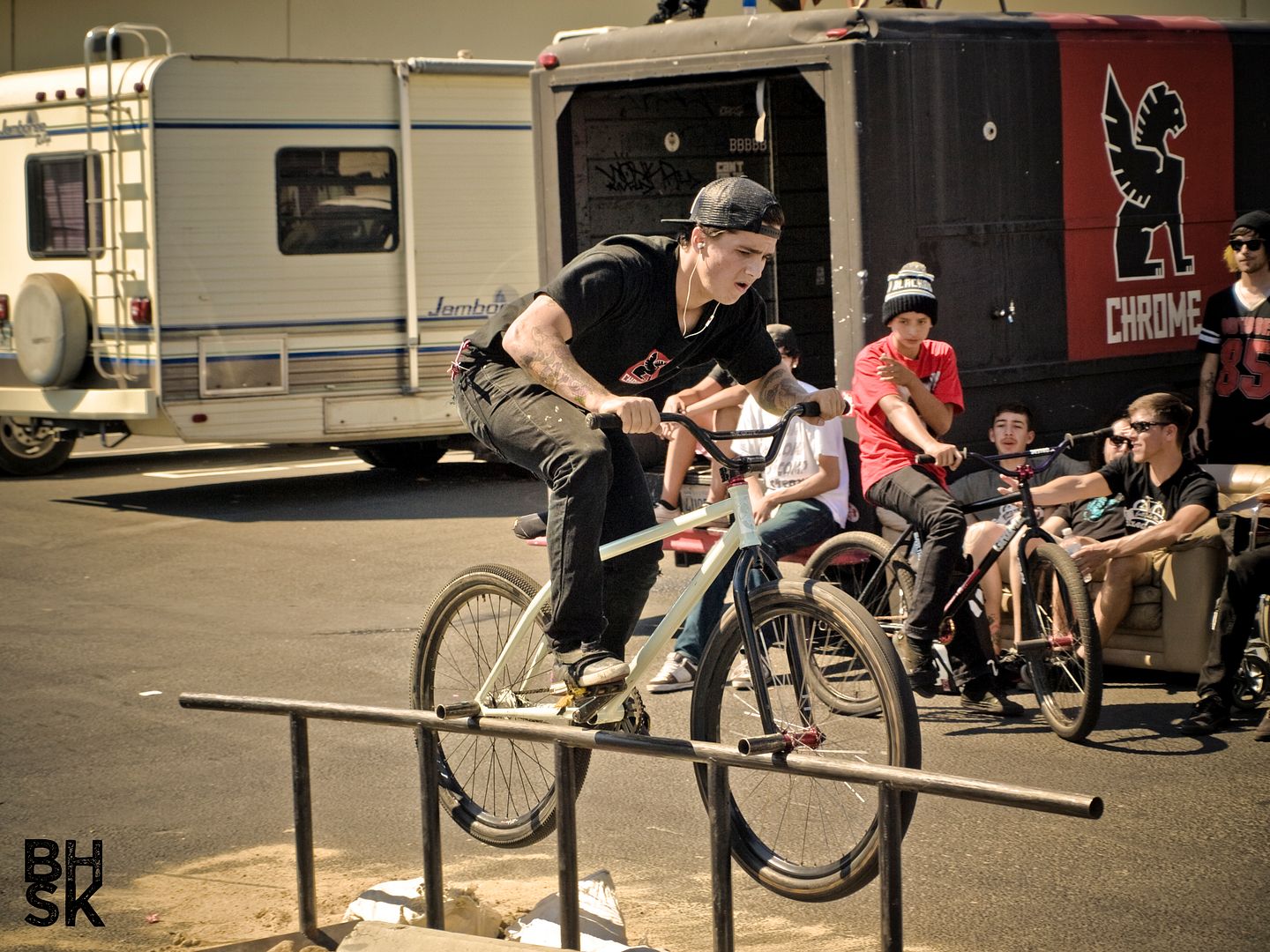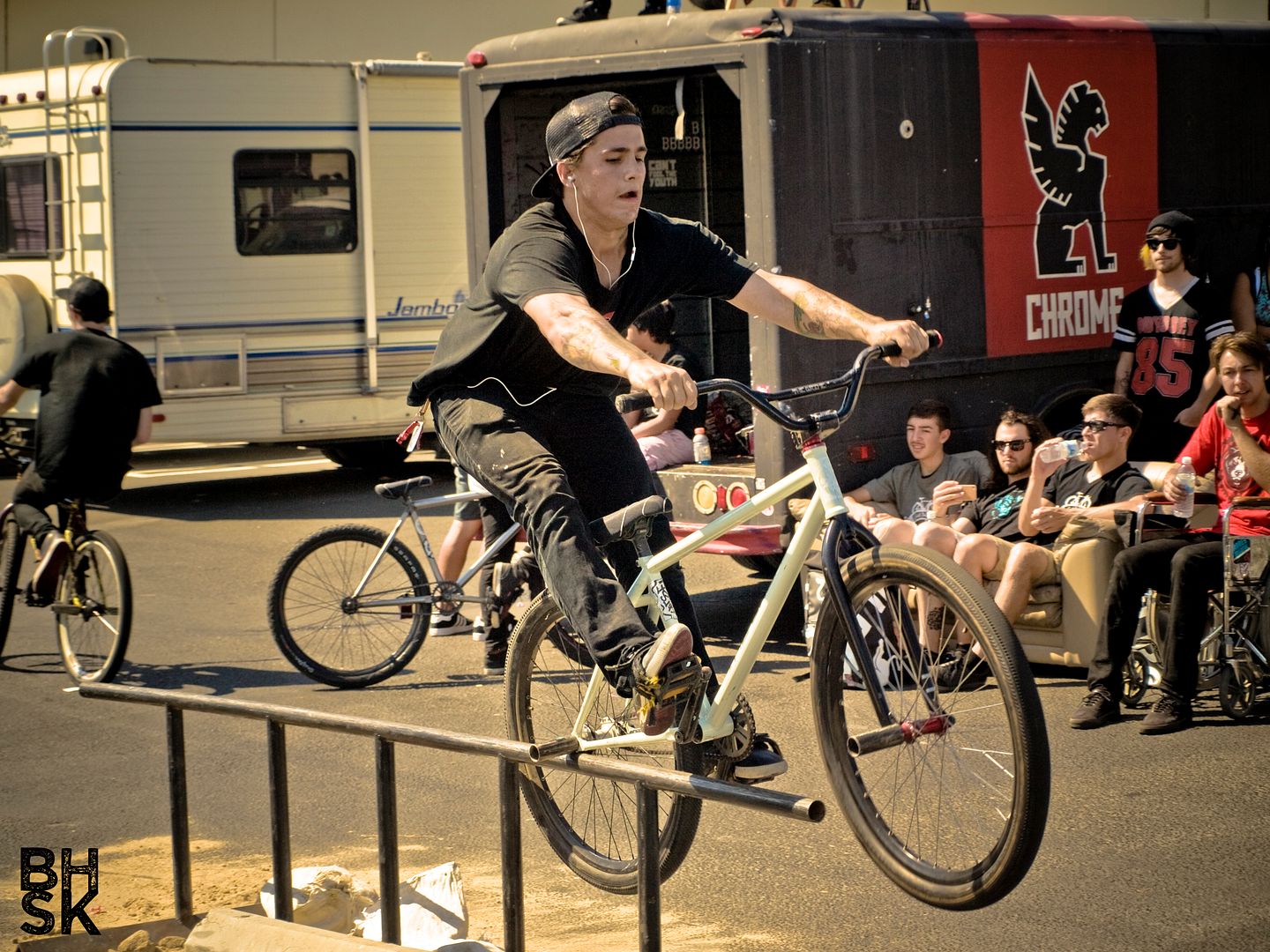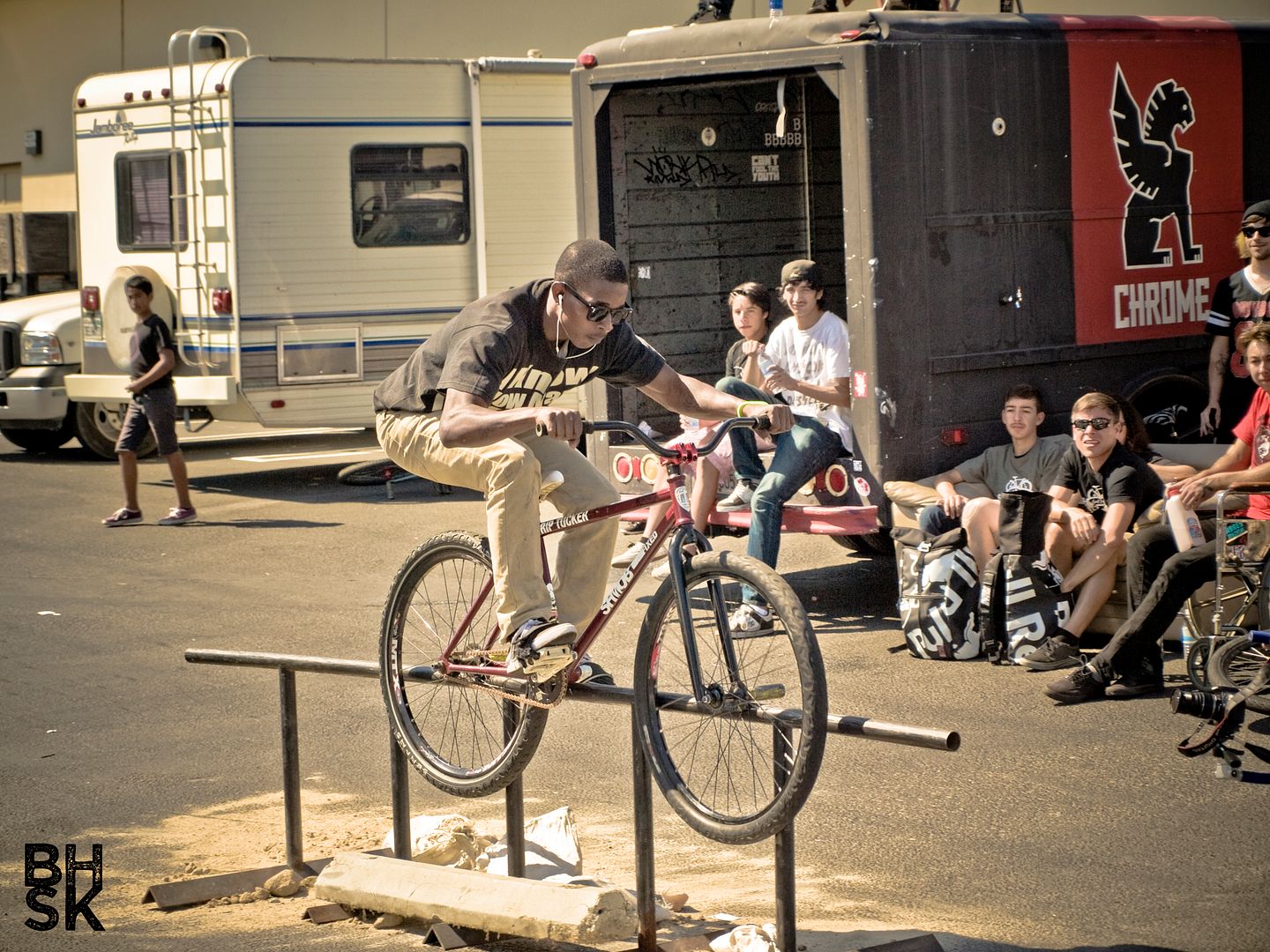 ramon trying to hit a crank arm.
so when that was all over, there was a flatland comp which (under influence of liquid courage) i ended up in. that explains why i didnt take photos of it. it was epic- alot of these kids are still really into that stuff over the bmx style of riding and i cant tell you how happy that made me. next post will probably be the best one.
jmik