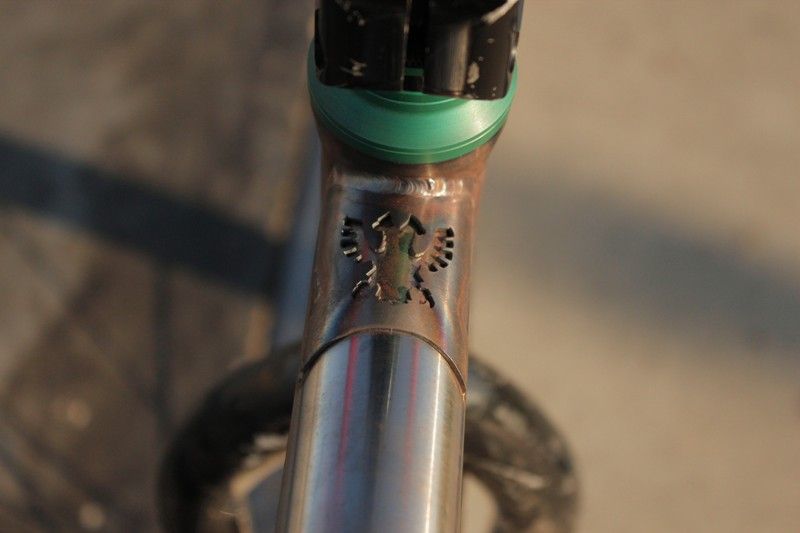 you have to understand that i'm a pretty big fan of Sacramento's own
solid BMX
. they have a history of being one of those companies that you respect in terms of what they are doing locally. hell, they make
Cult
,
FBM
, and
Fiend
frames. they're also supply headtubes, bottom bracket shells, tubing, and bars for
yowelli
,
squarebuilt
(the overseer of the
grime
),
zorg
,
nemesis project
, and my fam at
destroy
. this one belongs to alex rodriguez of sacto who sent me all the details. check out the rest of the frame after the jump!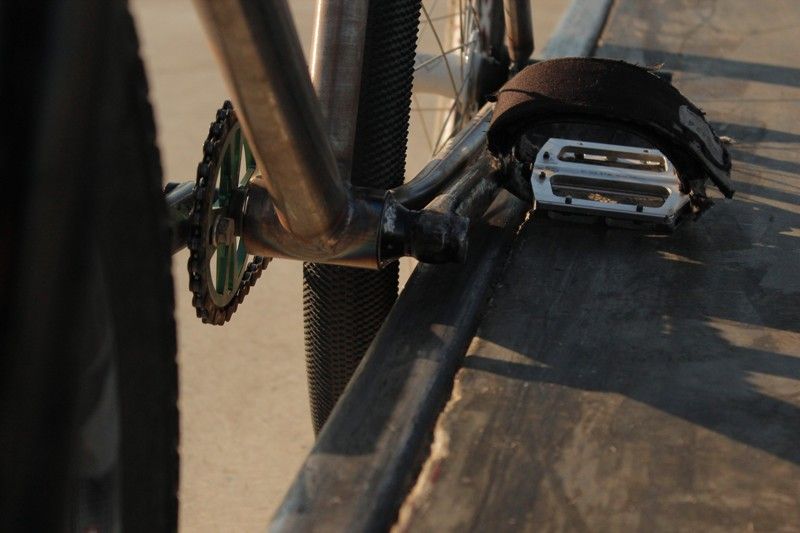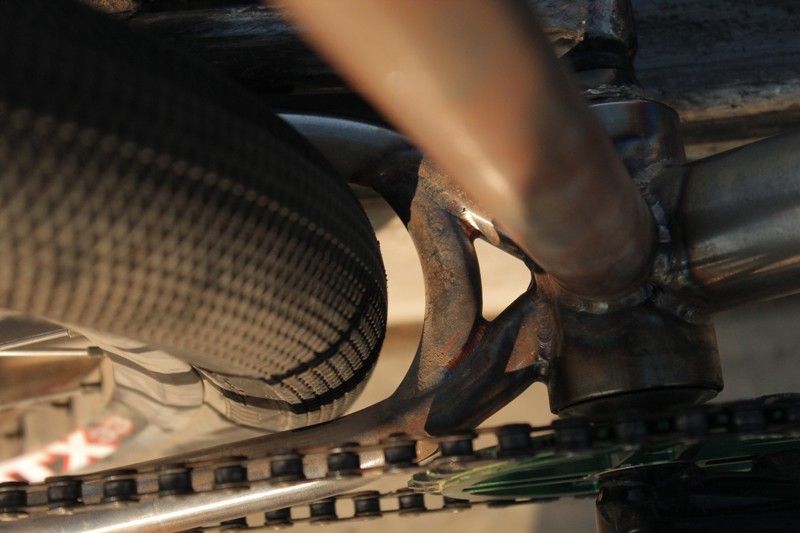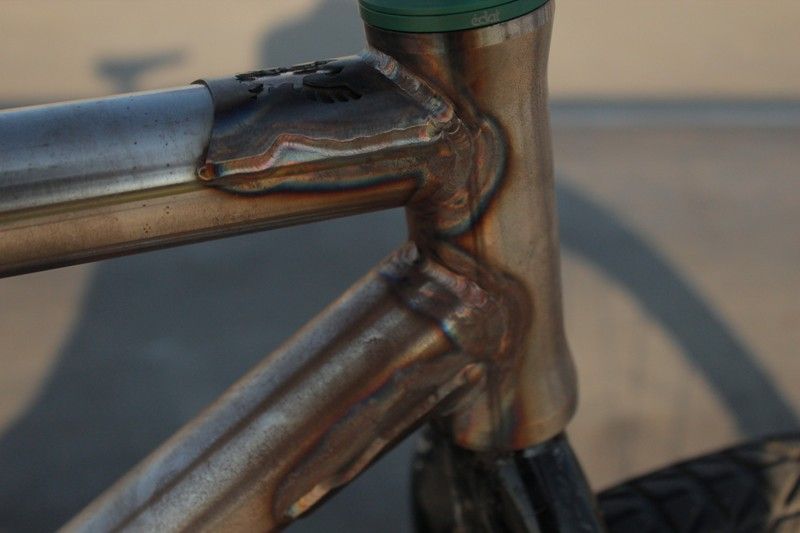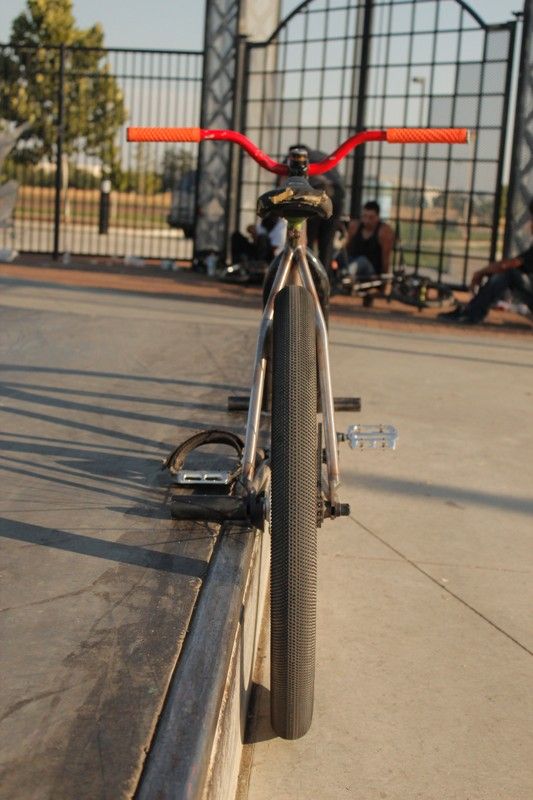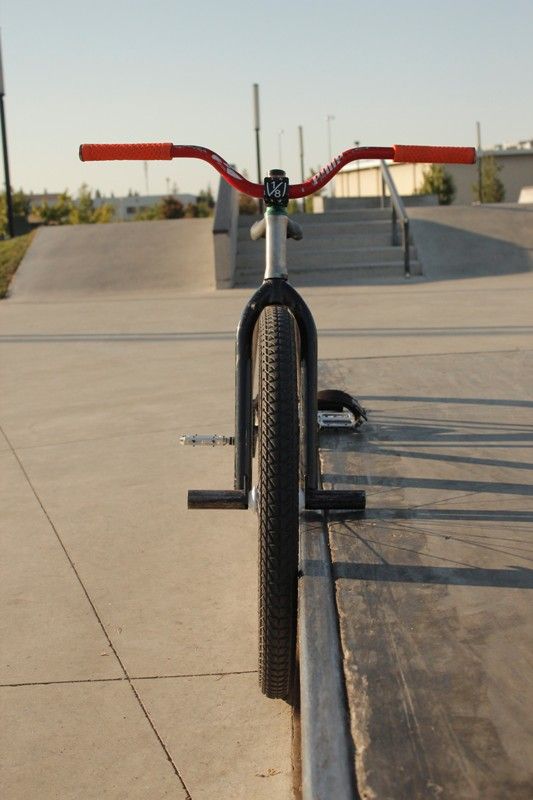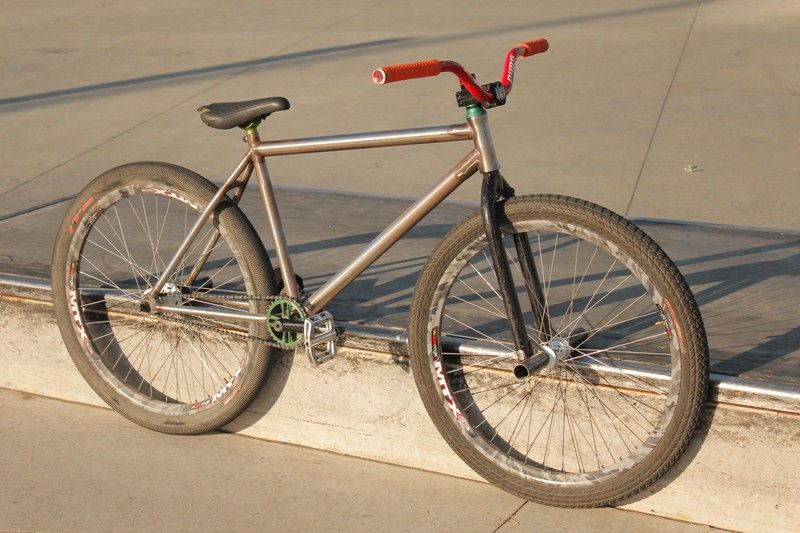 "
Solid custom 26'r frame
DGAF uncut Bruiser fork(temp)
Eighth Inch Stem (temp)
Atomlab Pimp Bars (temp)
Cult x Vans grips
Animal Bar ends
Eclat Headset
Primo Seatpost (25.4 seat tube)
Odyssey Aitken Seat Integrated Clamp
United BB Profile 160mm Cranks
Animal 29t Sprocky Balboa (fuck splined)
12t Soma cog w/ Milwuakee Blue Collar LR.
Cult chain Premium Slim alloy pedals
Left side only YNOT strap
MTX 33's
Rear Resist true 14mm
Front Primo N4FL
Primo DSG alloy hubguard
Rear Intense Mk2 2.25"
Front Specialized full tread wrap 2.3"
Rear Animal Lino G XL pegs
Front Cult pegs
100% original geometry 100% USA made in my hometown before my eyes by the homies in Sacramento, CA. Custom drawn Supertherm heat treated tubing and all stainless rod welded. Just enough clearance for double pegs and crooks. No unecessary gaps, bends or pieces. This is the first and last Solid BMX branded frame for FGFS. Solid is working with another company building prototypes to be ridden but only time (or Interbike) will tell you who.
"
this setup is damn close to mine in terms of components and it looks like it's being ridden. this is one that i have no idea who the company this proto is for, but i'm really really interested in who it is....
jmik