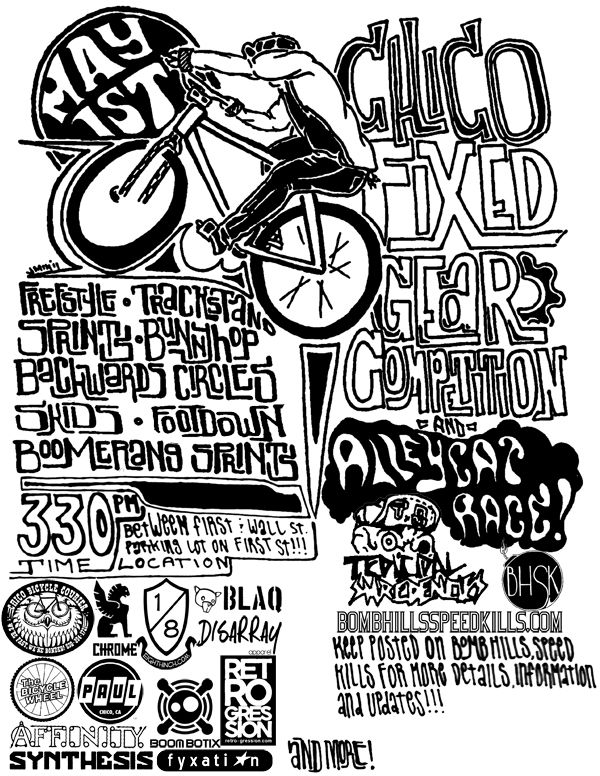 i've been working on this flier for a while now and i finally got out of making the artwork look like a rick griffin/mike giant thing...it ended up as a ed roth/mike giant thing. but none of that interests you because i'm ranting about art crap. you want to know about the comp.
so ted and i are back with another event! out last one was wet and fun and had jakob santos- this time out it's going to sunny!
events include:
_trackstands
_backwards circles
_boomerang sprints
_bunnybop
_sprints
_footdown
_long skid
_freestyle (FLATLAND!)
_(if time permits, and we get it together) a town wide alleycat race
prizes and support by:
_affinity cycles
_paul components
_the bicycle wheel
_tedicidal shredencies
_chico bicycle courier
_synthesis mag
_eighthinch
_retrogression
_chrome sf
_blaq bags
_disarray apparel
_boombotix
_fyxation
and more coming soon!
let me get a headcount by saying "i'm attending" at
facebook
. =]
keep posted here for more updates!
if youre's still lost, here's a
map
!
jmik