look who gets trampled! MARK CAVENDISH! thats what you get you arrogant self centered bastard.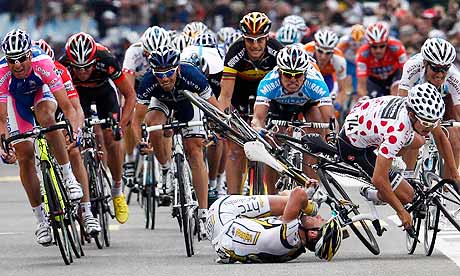 (via
the guardian
)
the manx missile's mishaps in the 2010 season didnt start here, however. he lost his Milan-San Remo title to Freire. that make's it Freire's third win. He lost that because his wisdom tooth got infected. then in the Tour of Romandie he made a lewd gesture as he won stage two. He was pulled from the race.
what i find amusing is how he was only run over by tom boonen. you know, tom boonen...
the crackhead
.
jmik