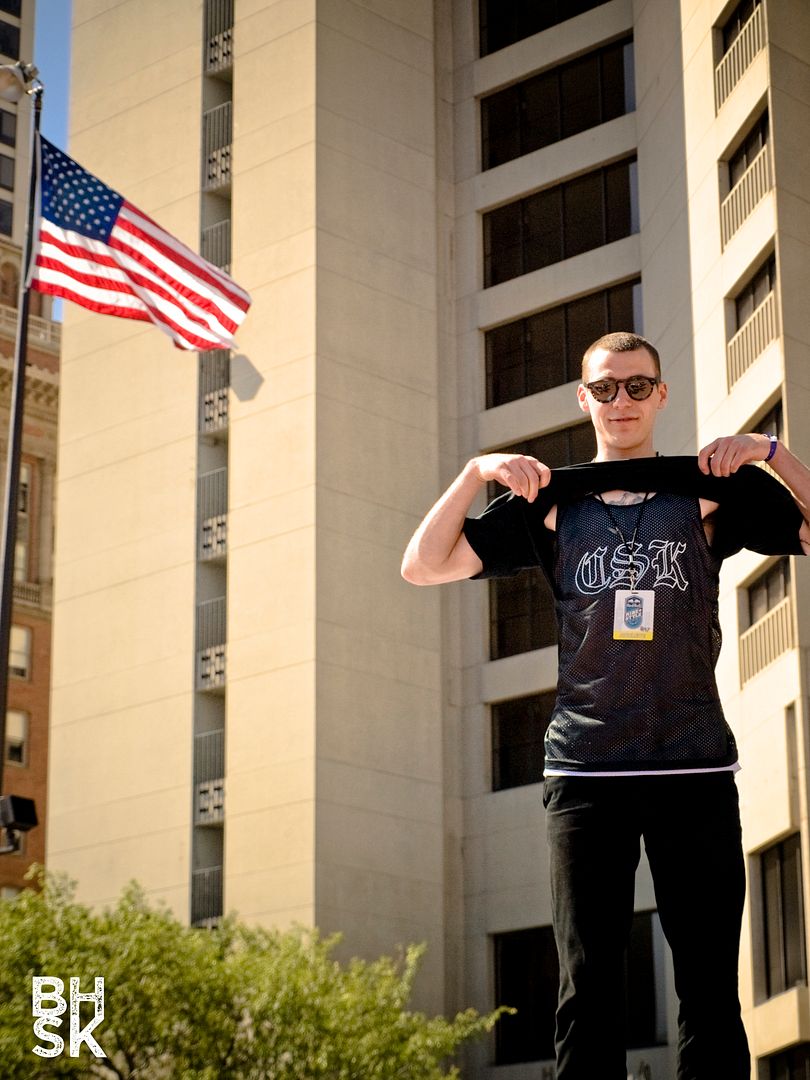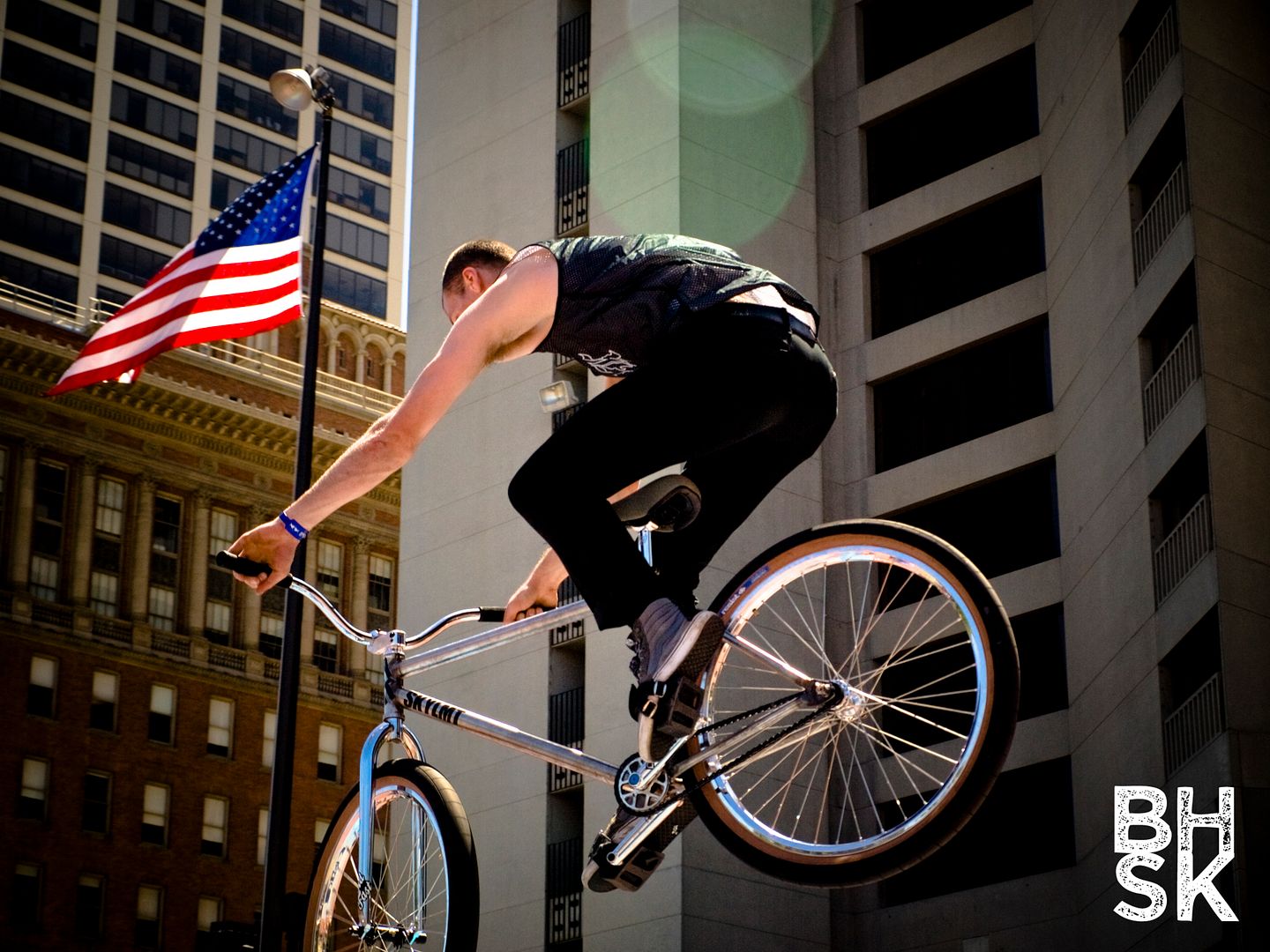 the winner for most photos this year goes to tyler johnson. his bike is so on point, and one of my favorite photos from the comp was the CSK x AMERICA shot... there's no denying that this guy is one of the best out there and you'll see what i mean after the jump!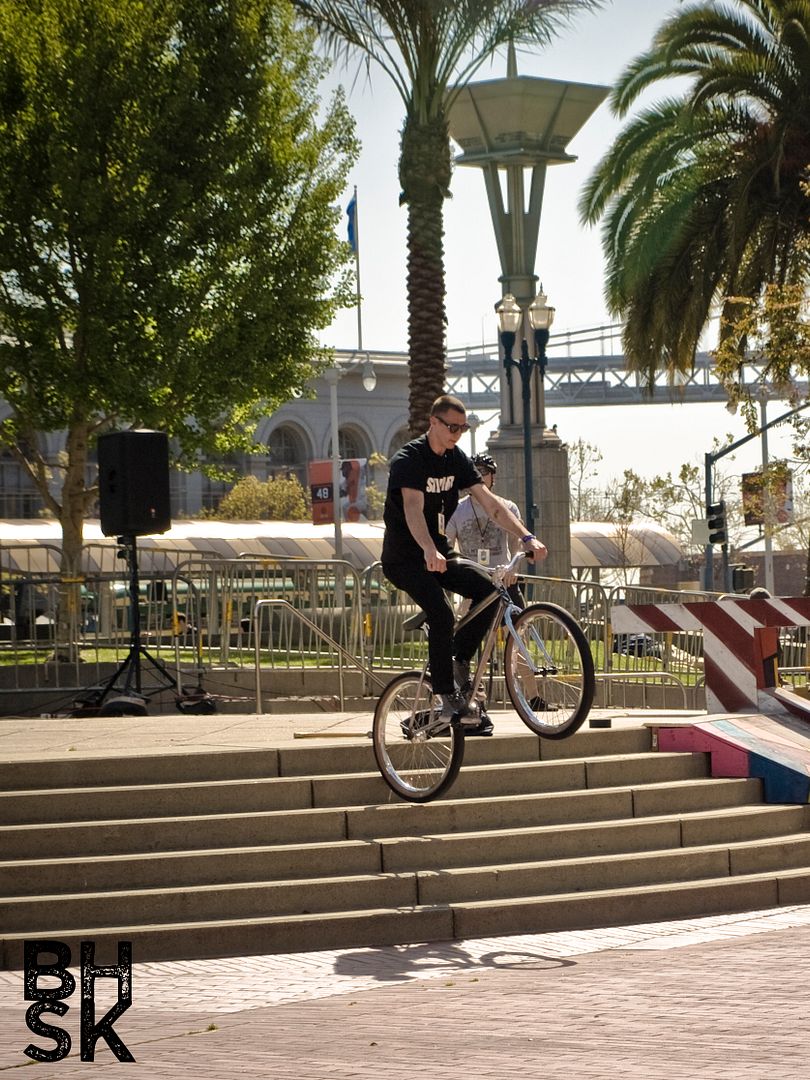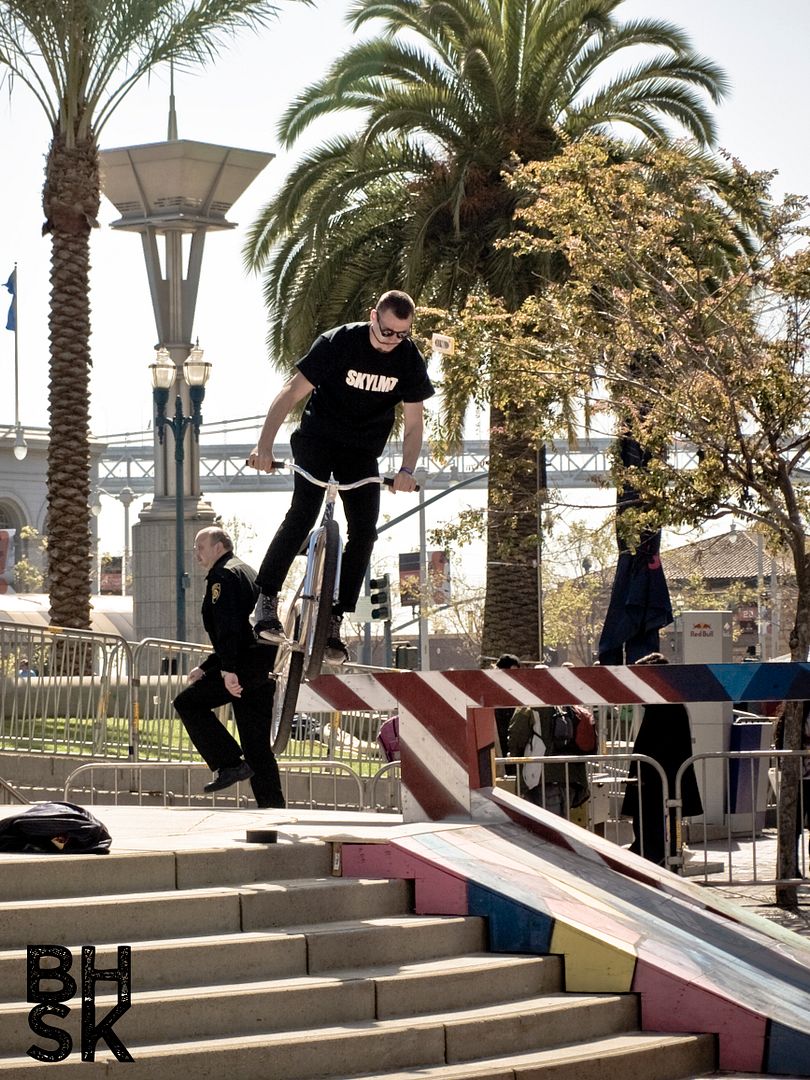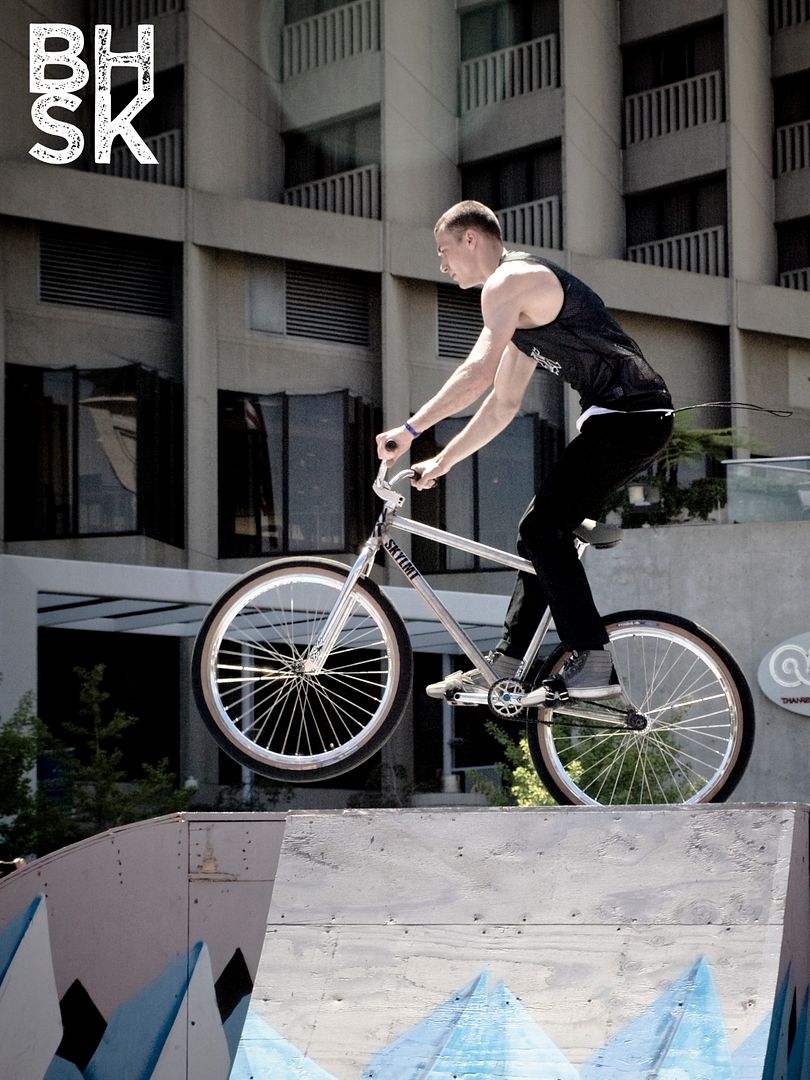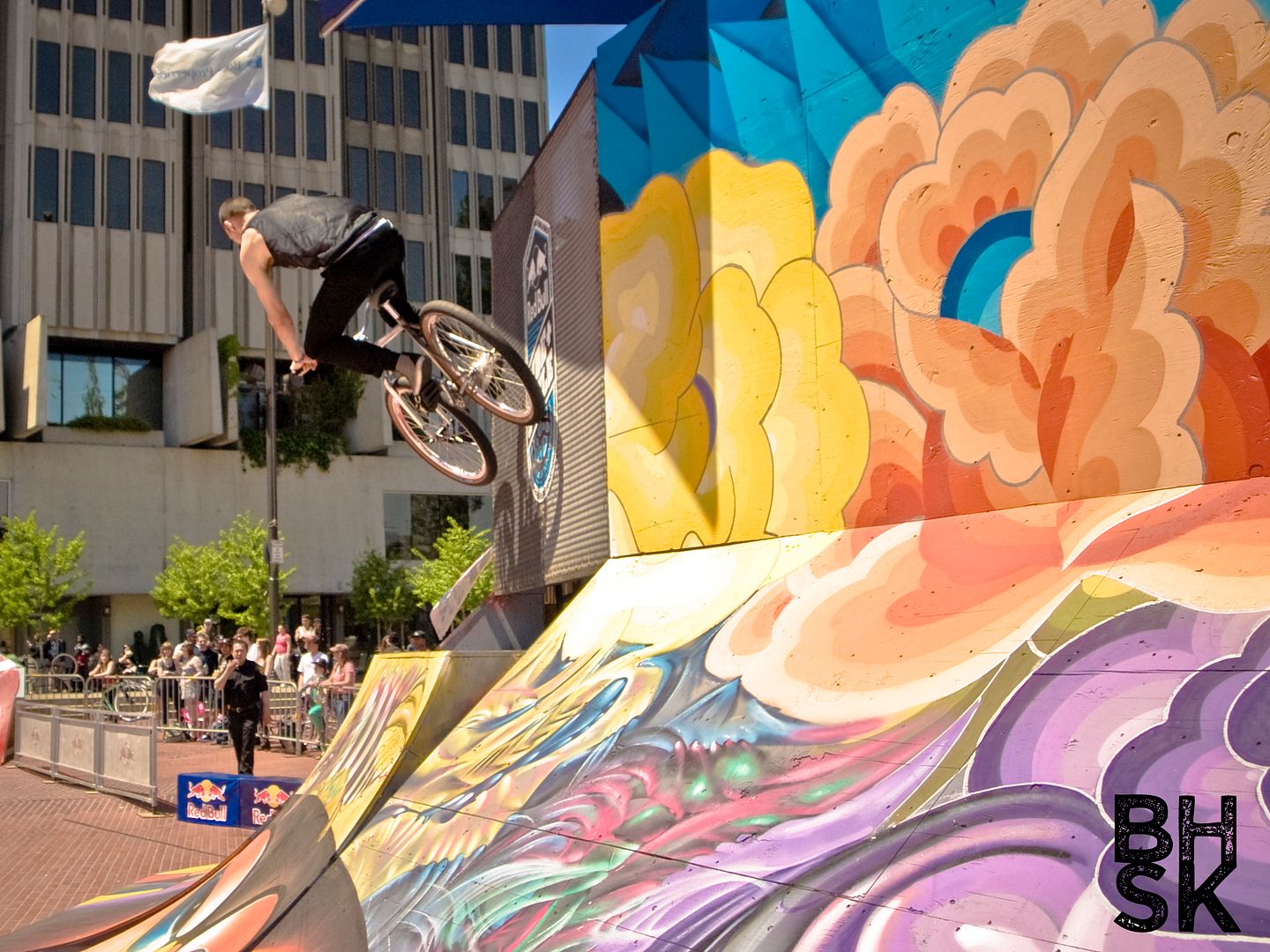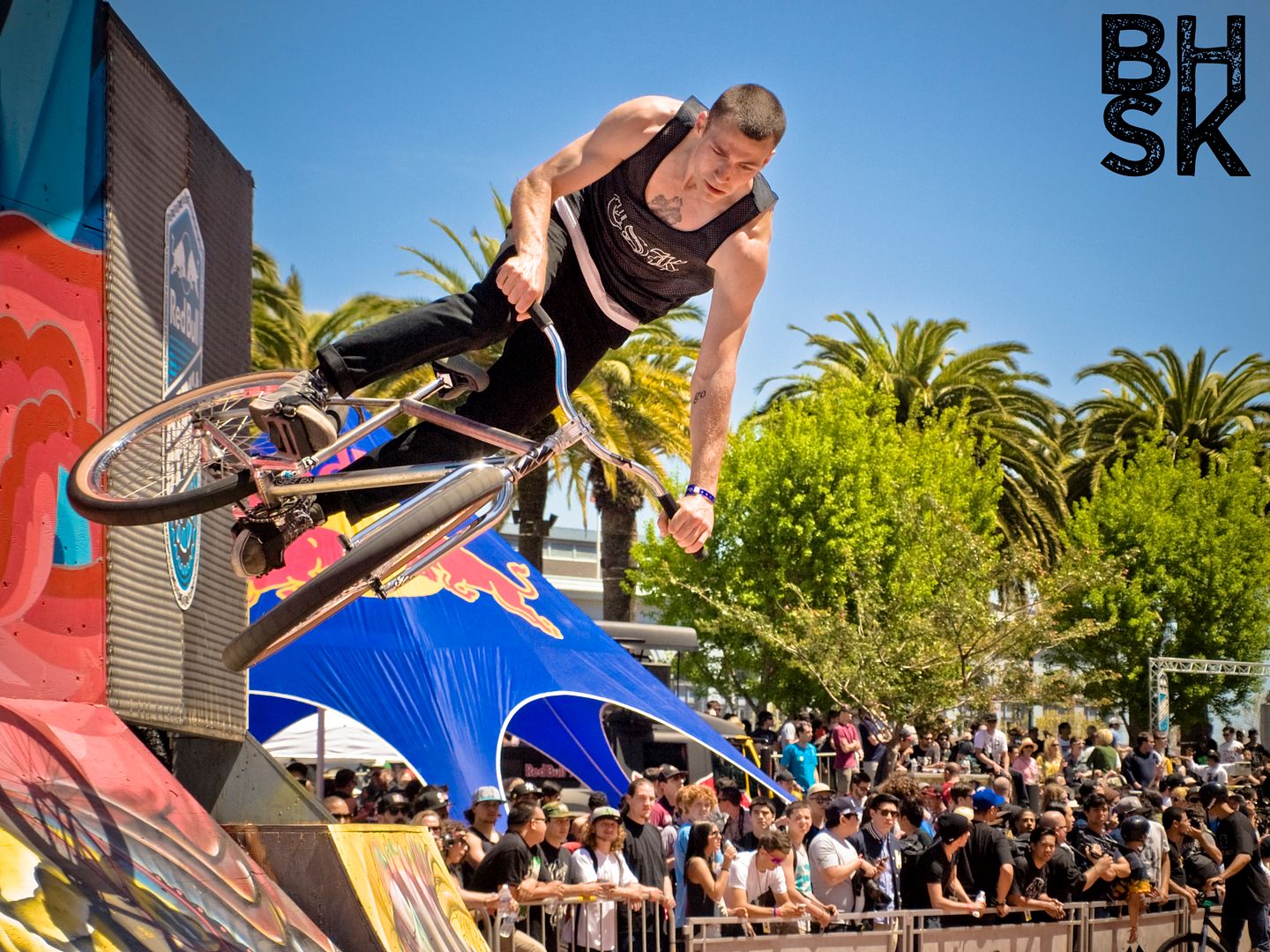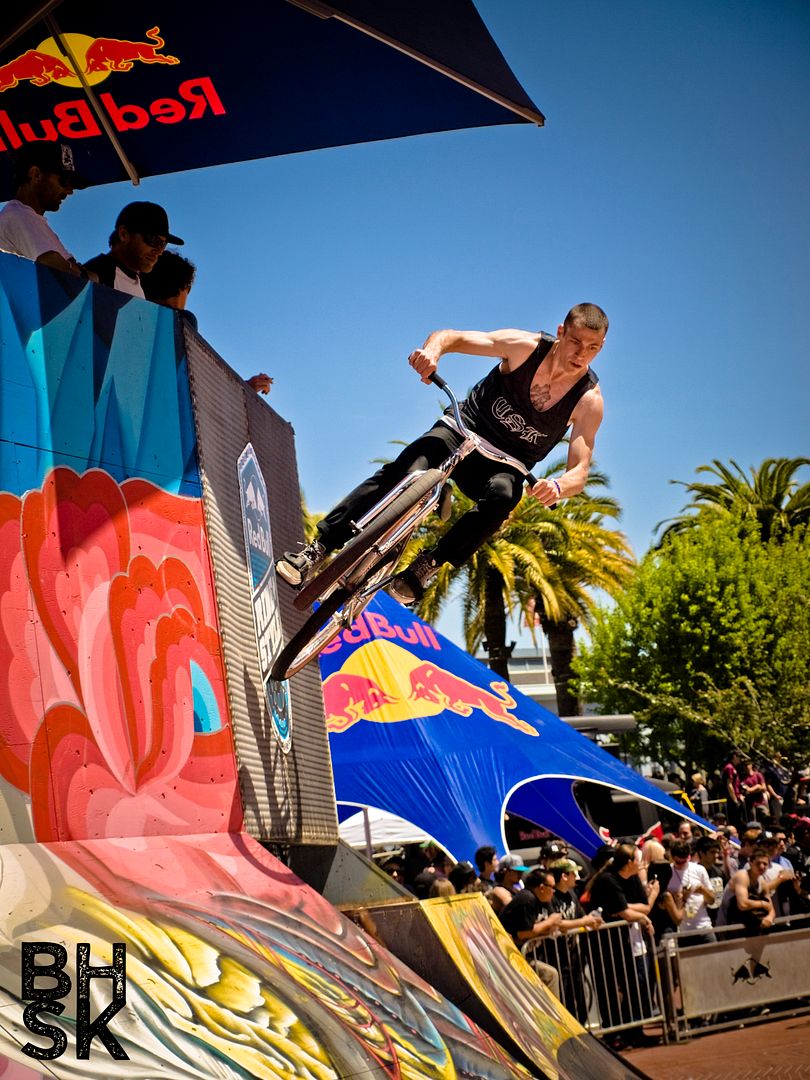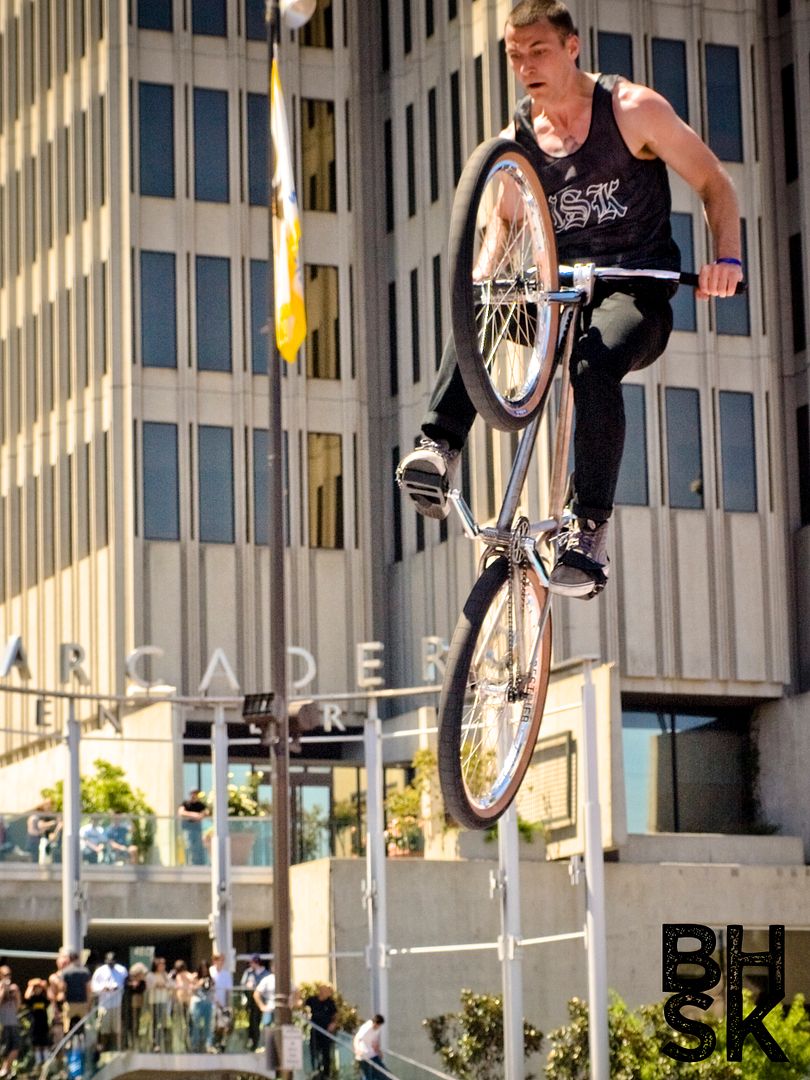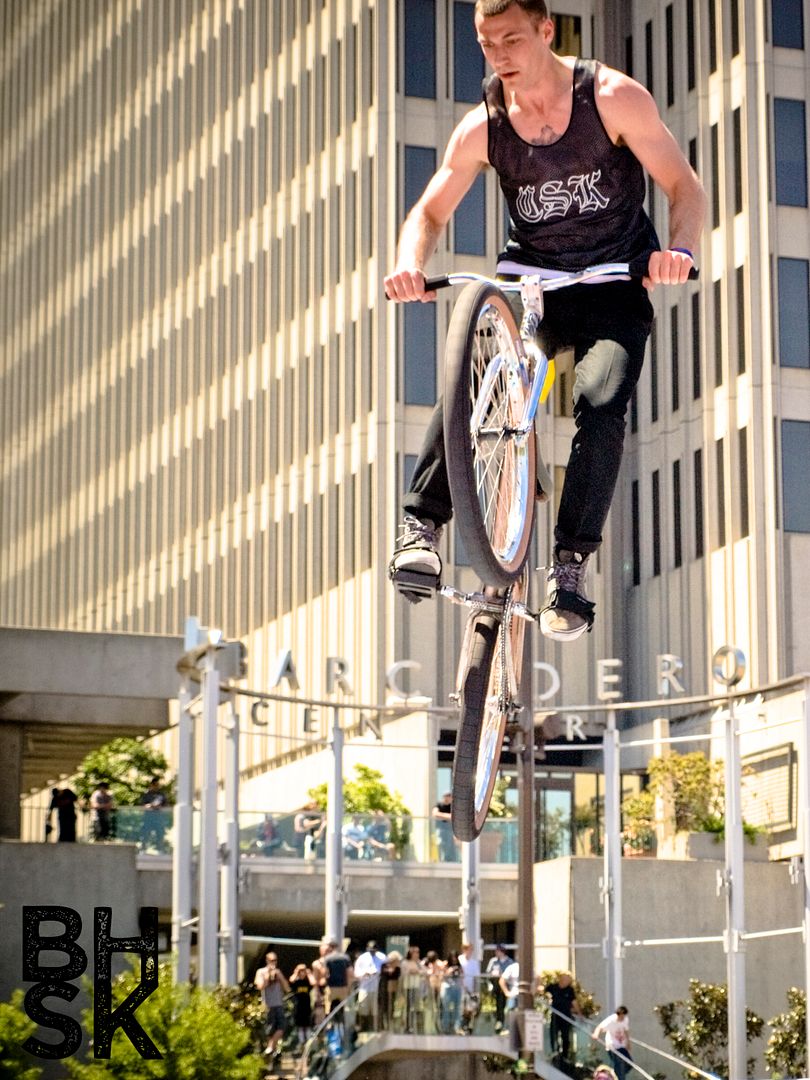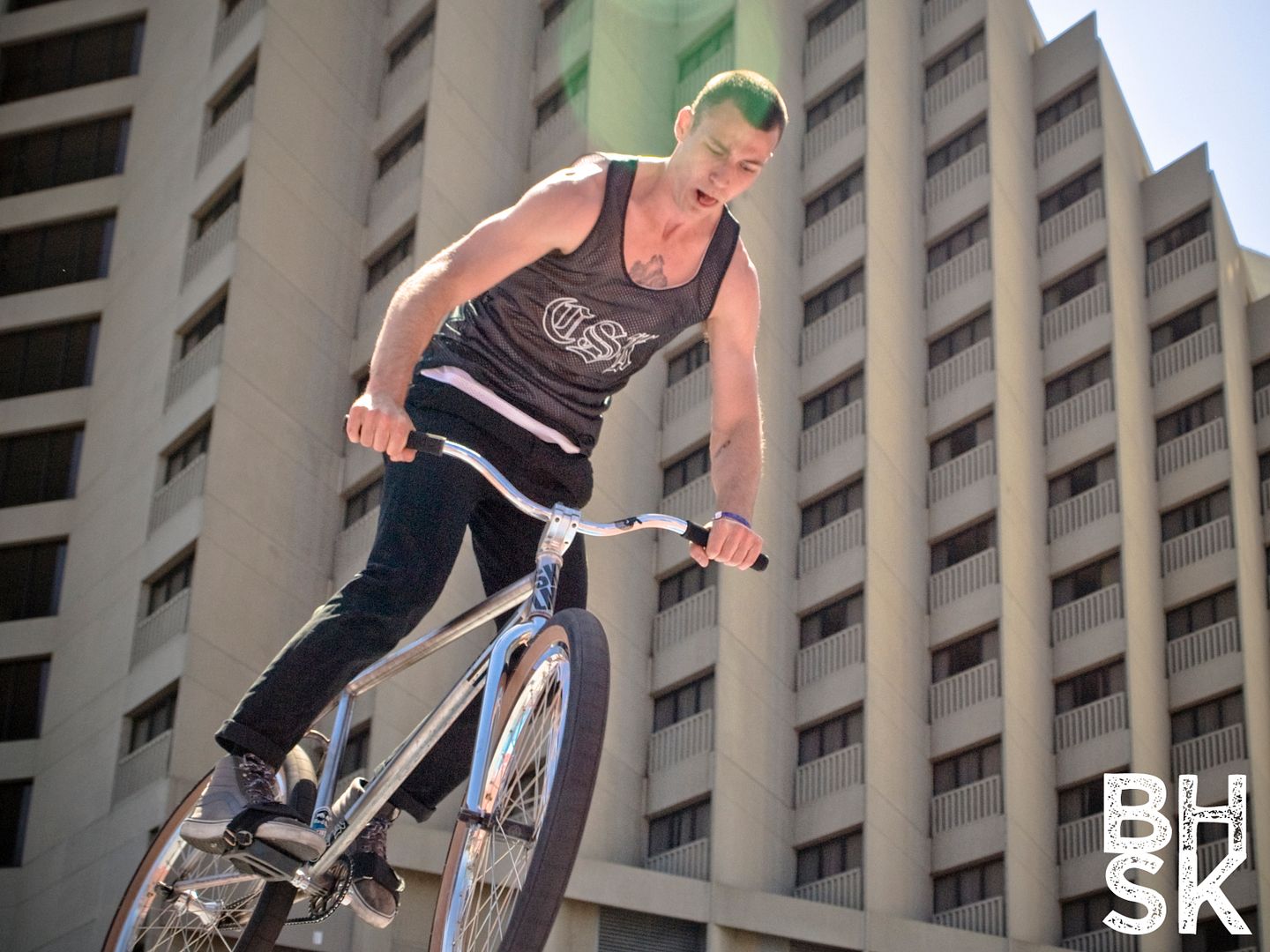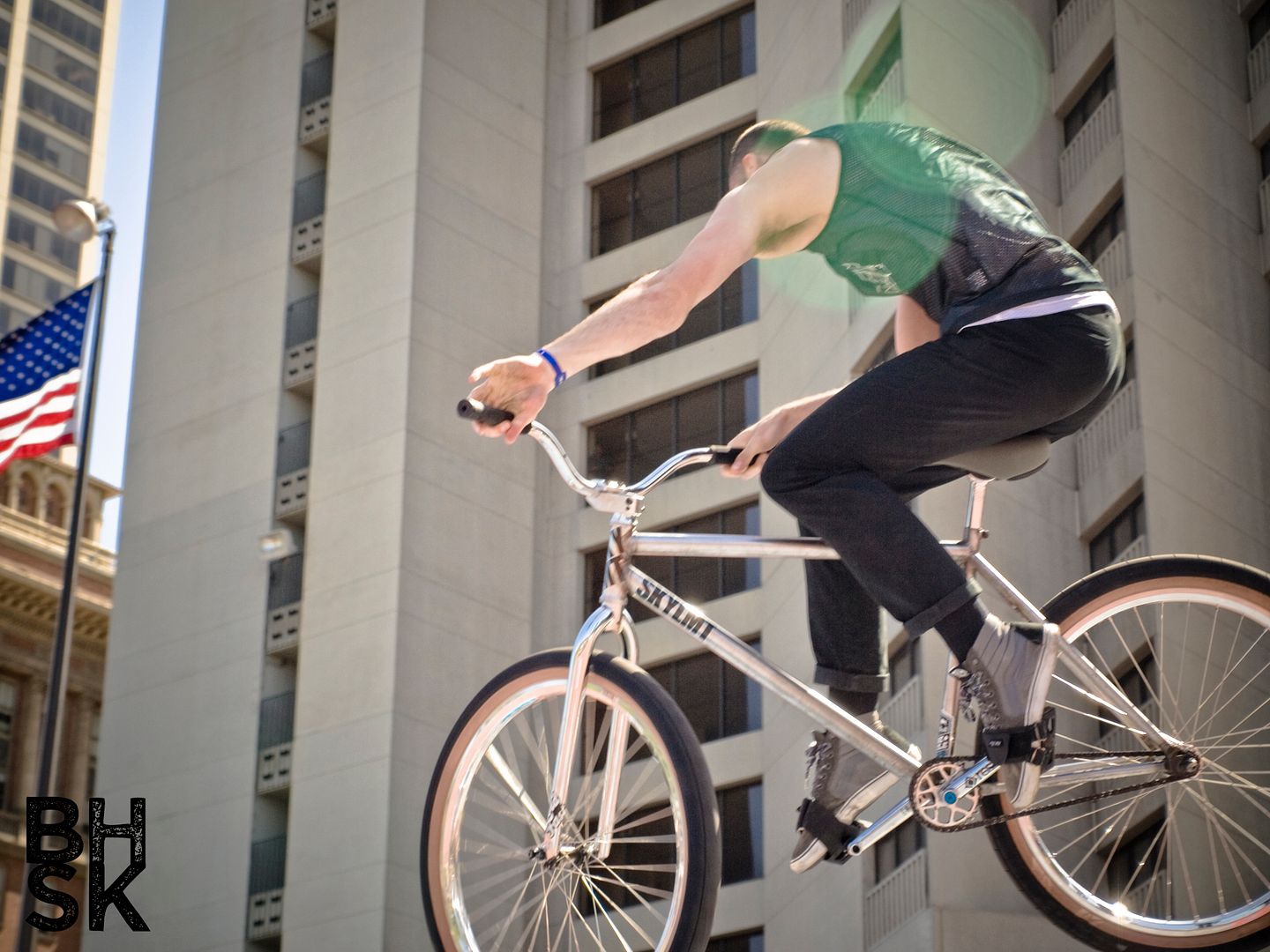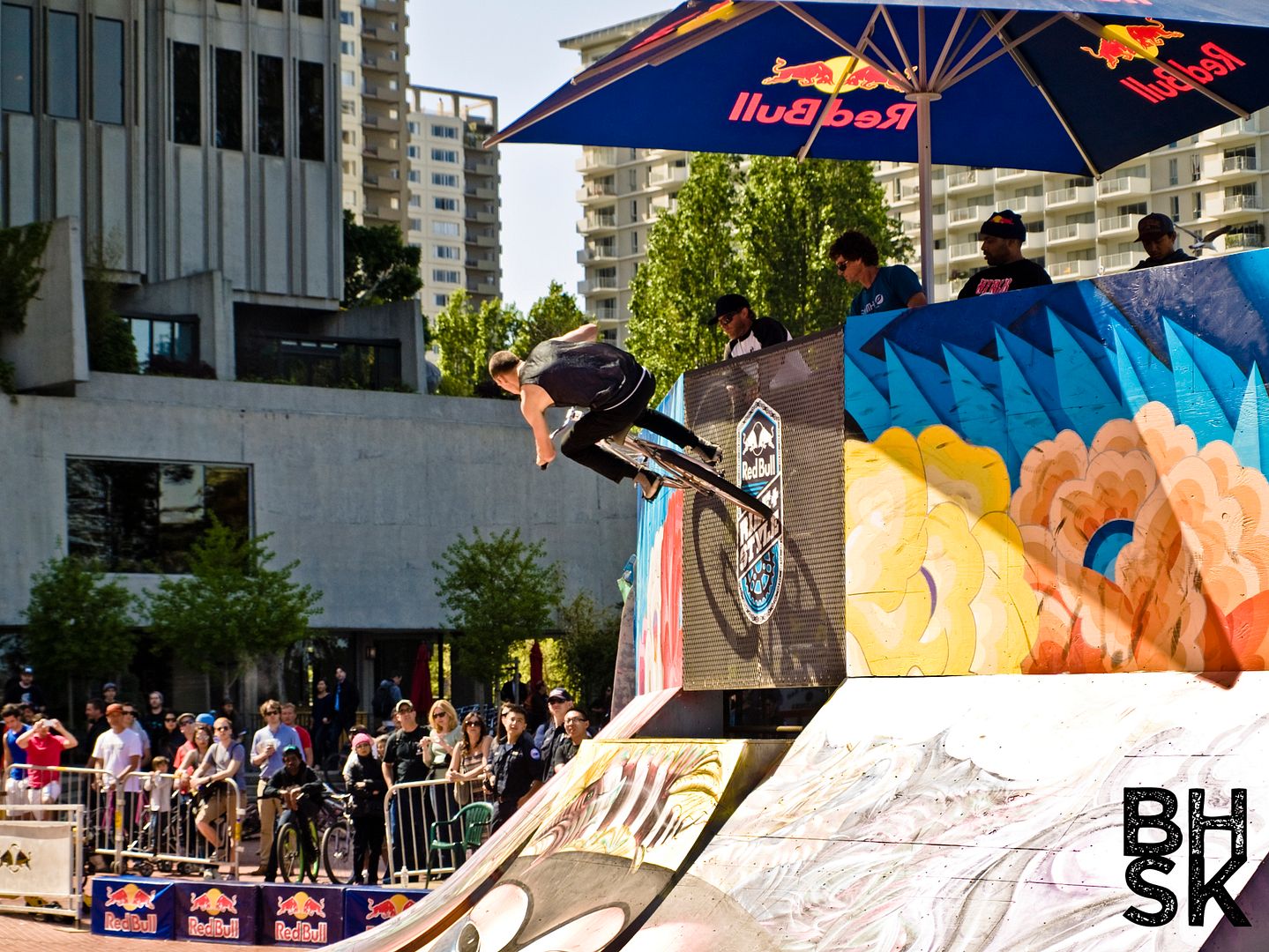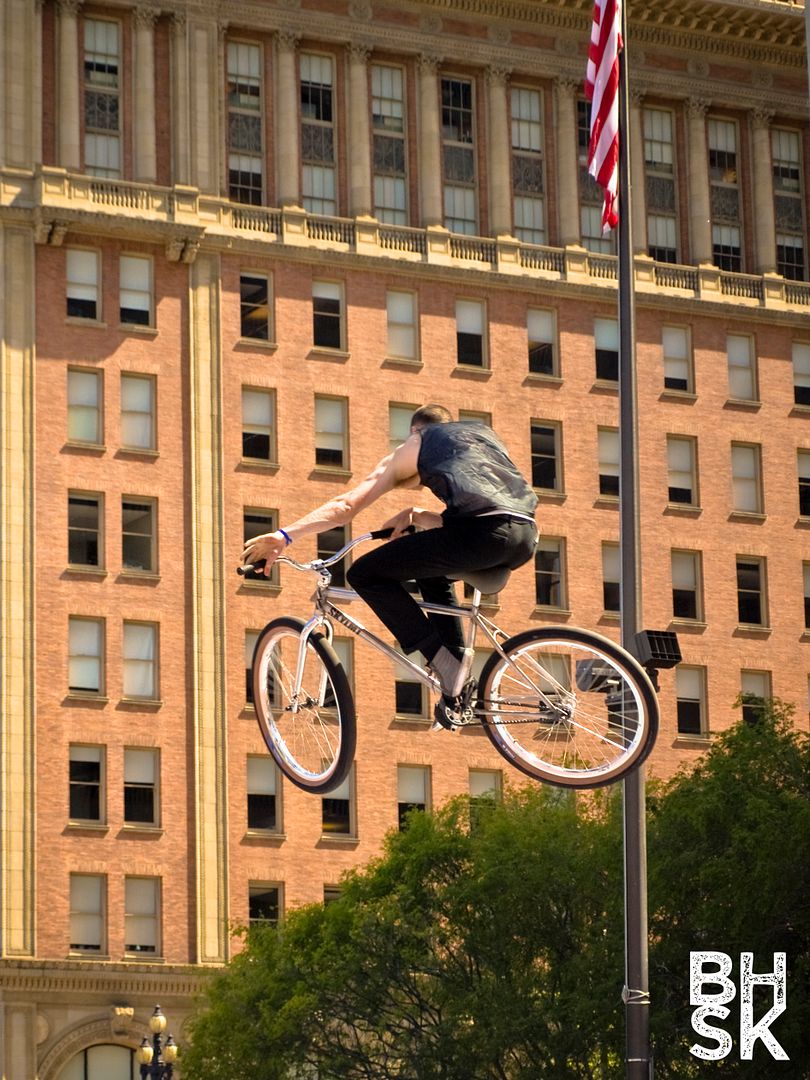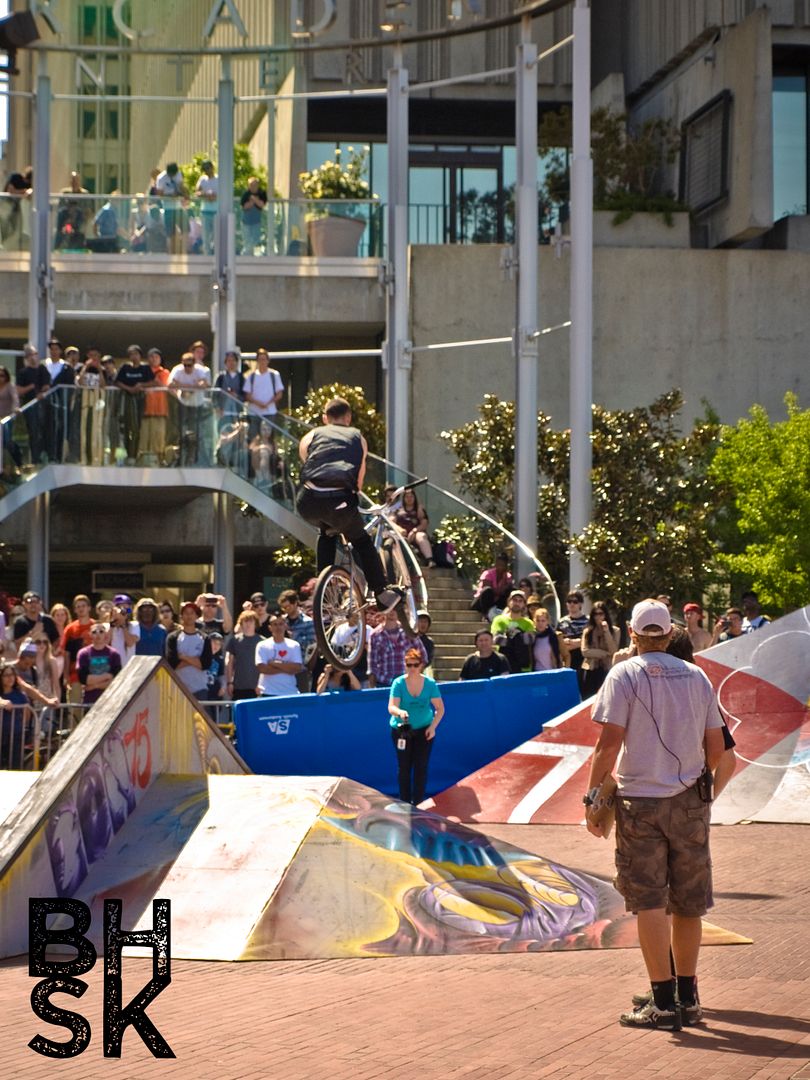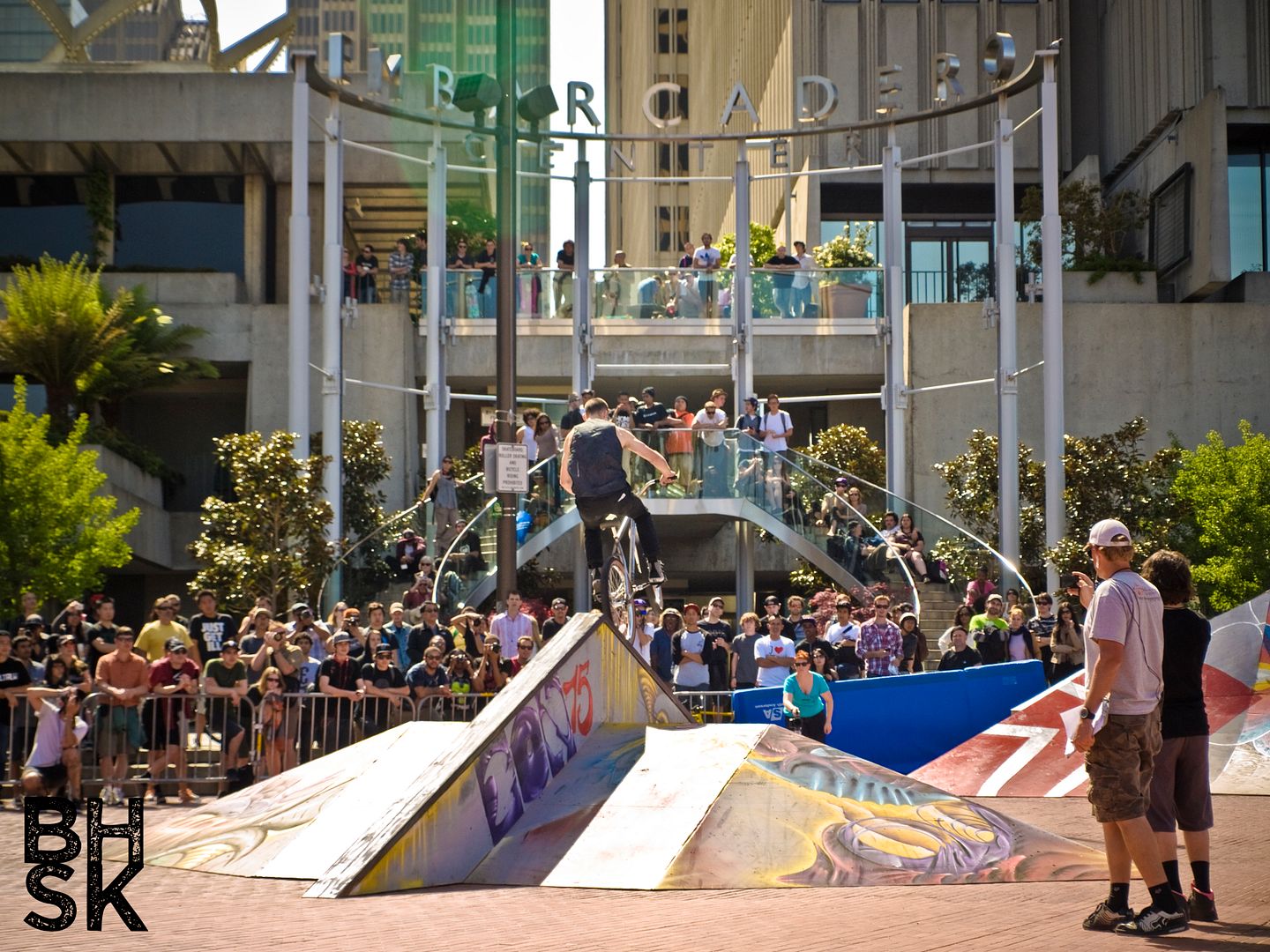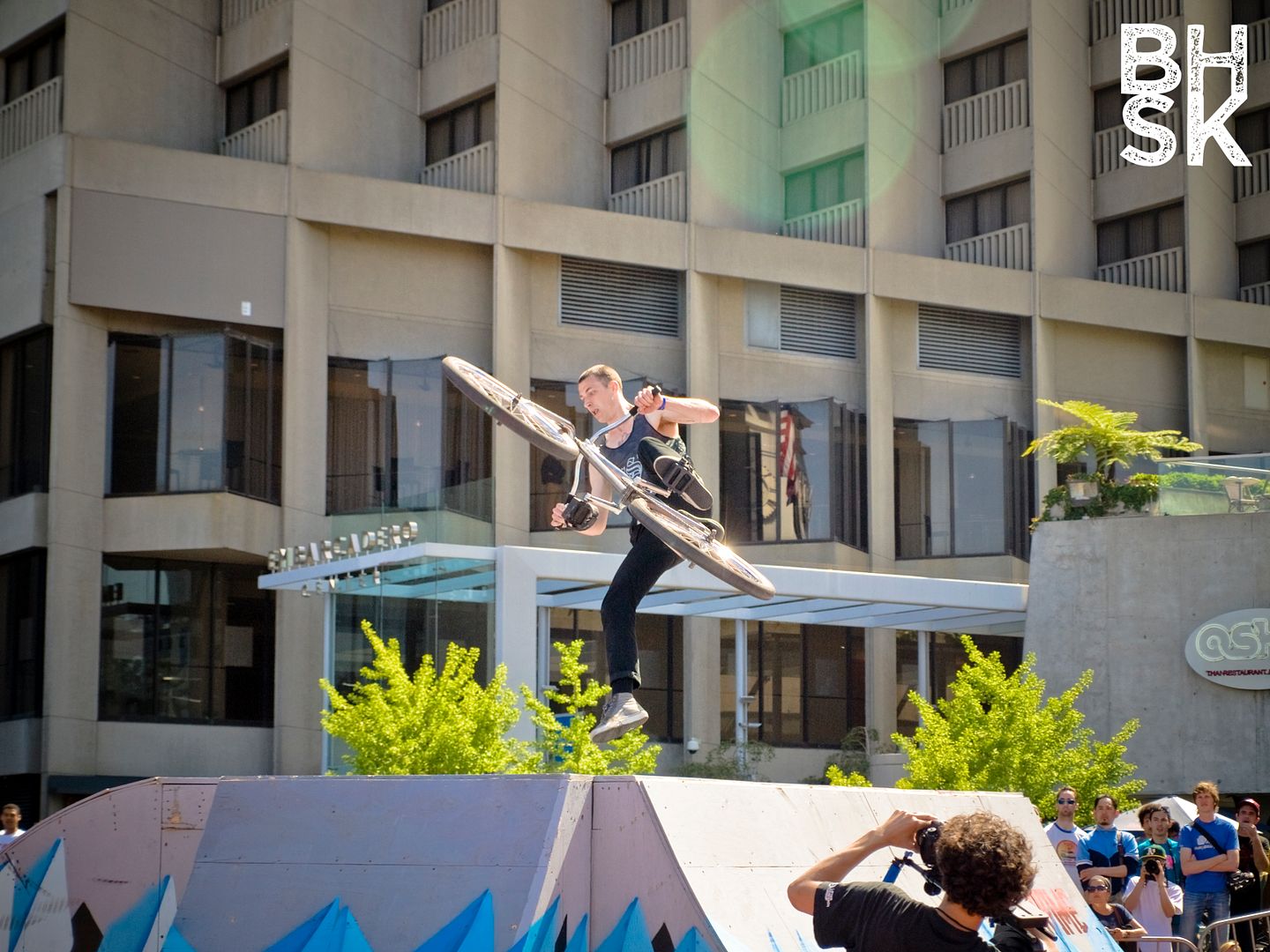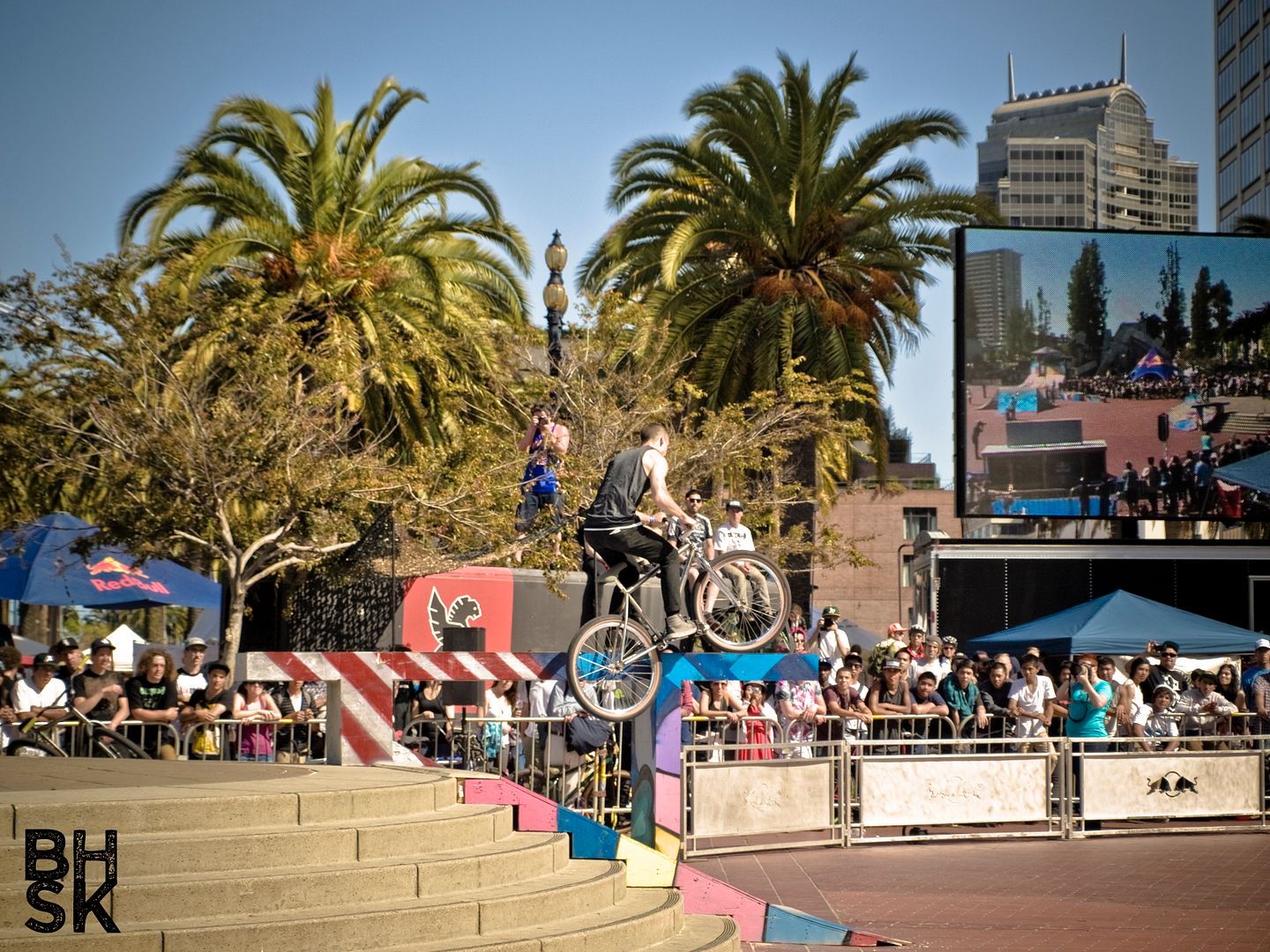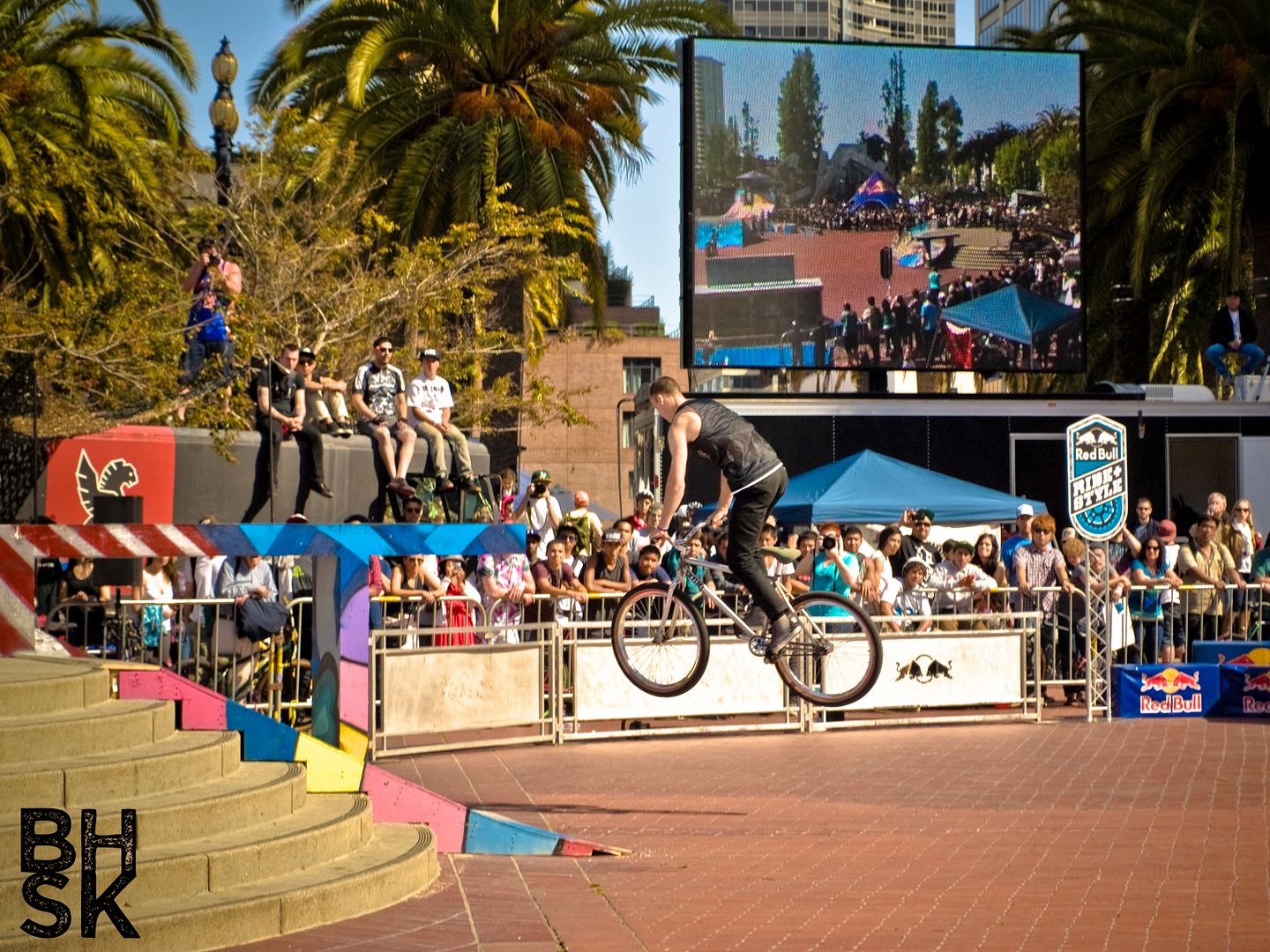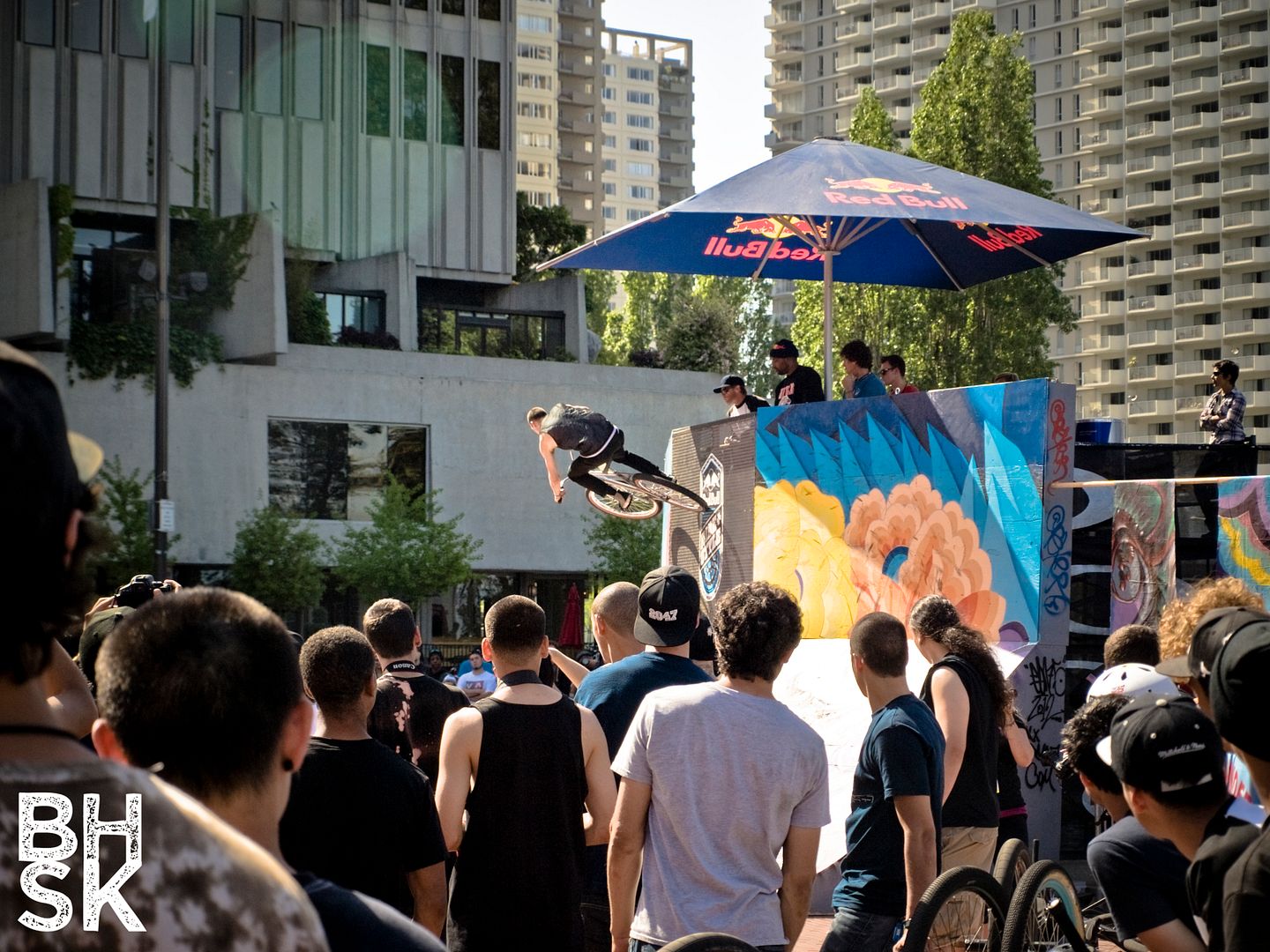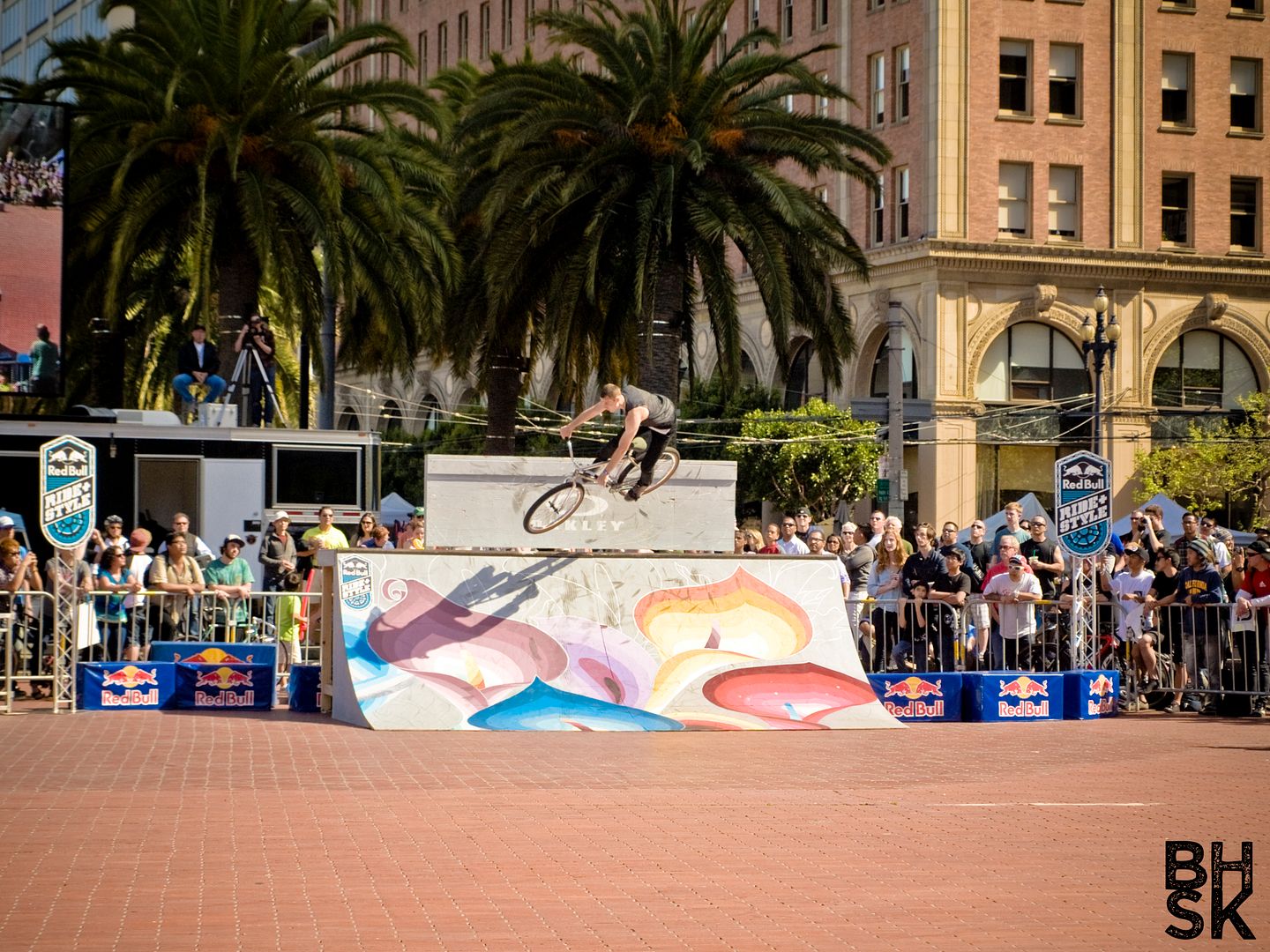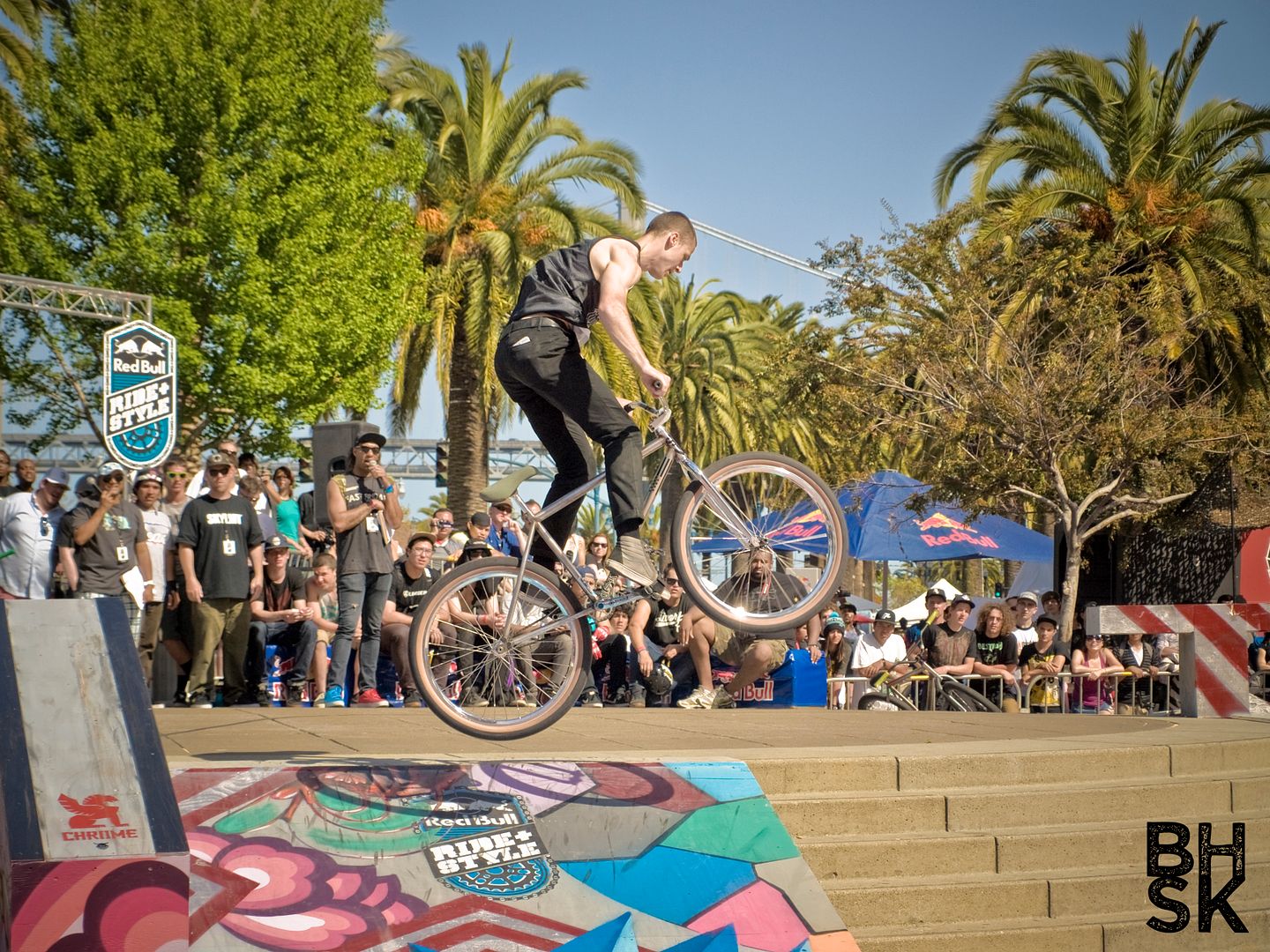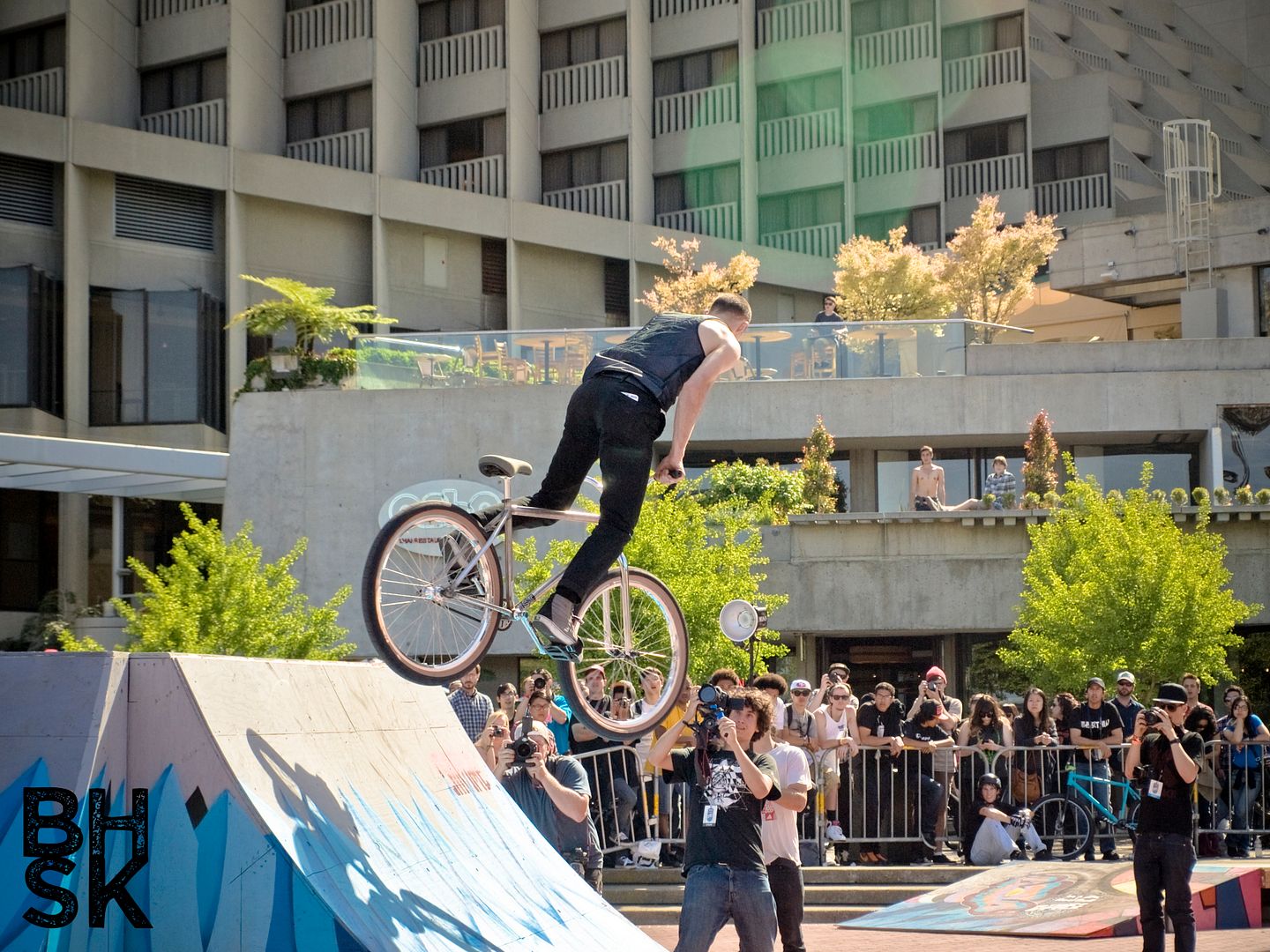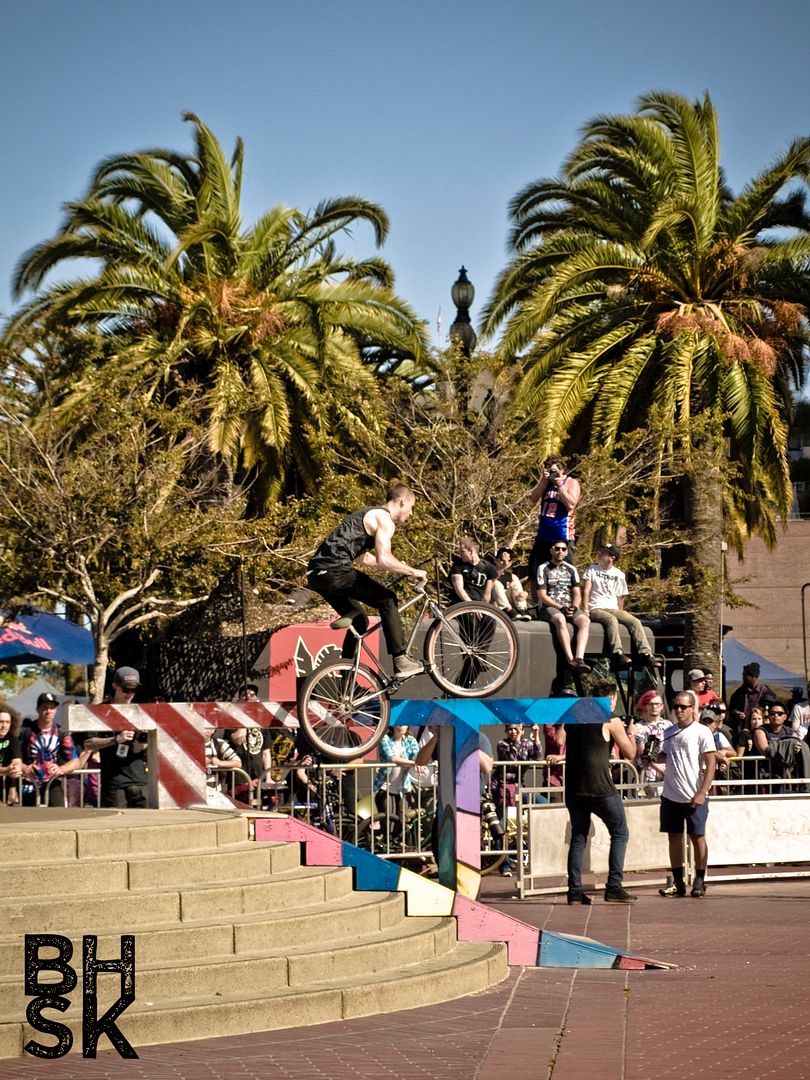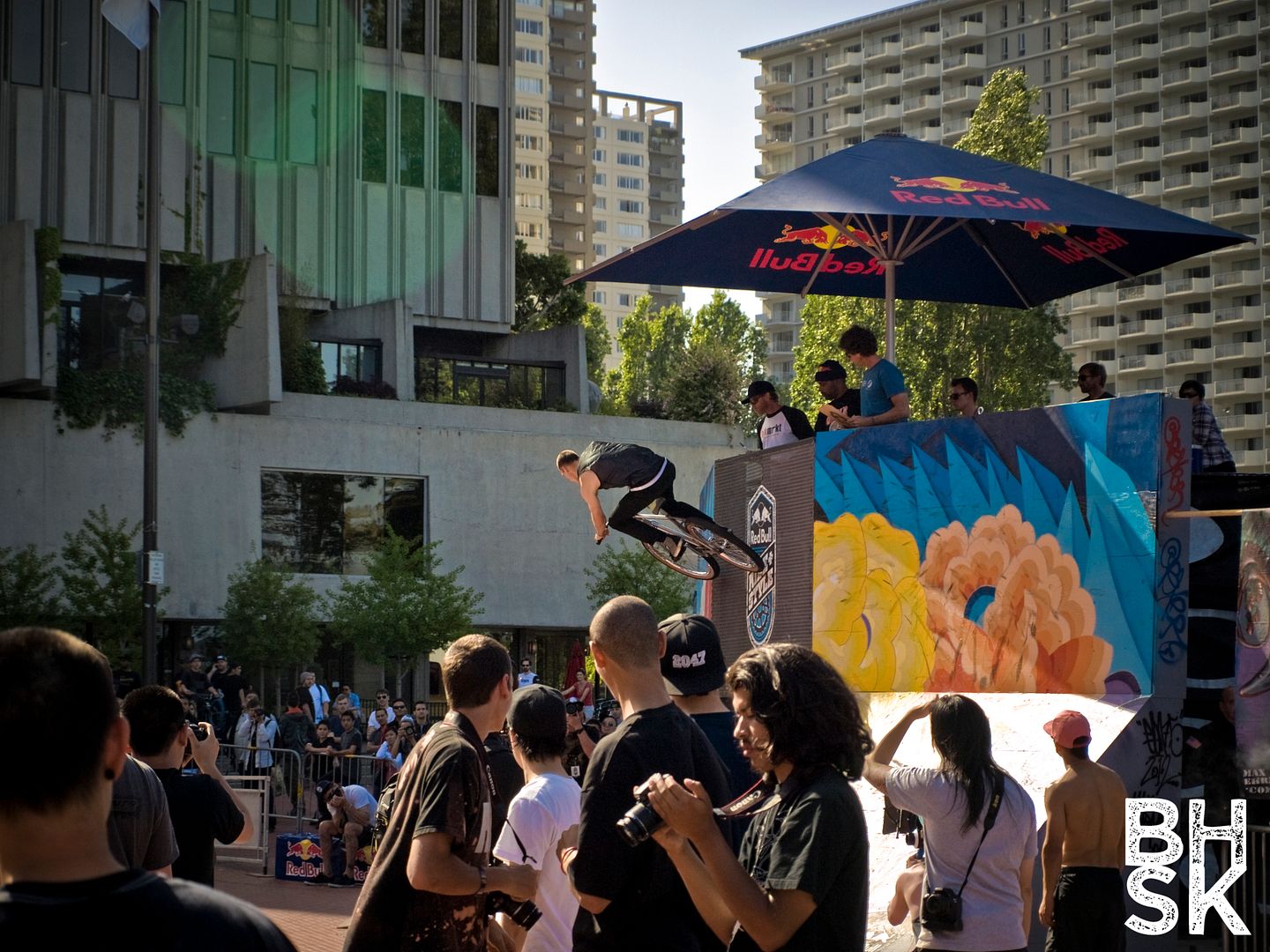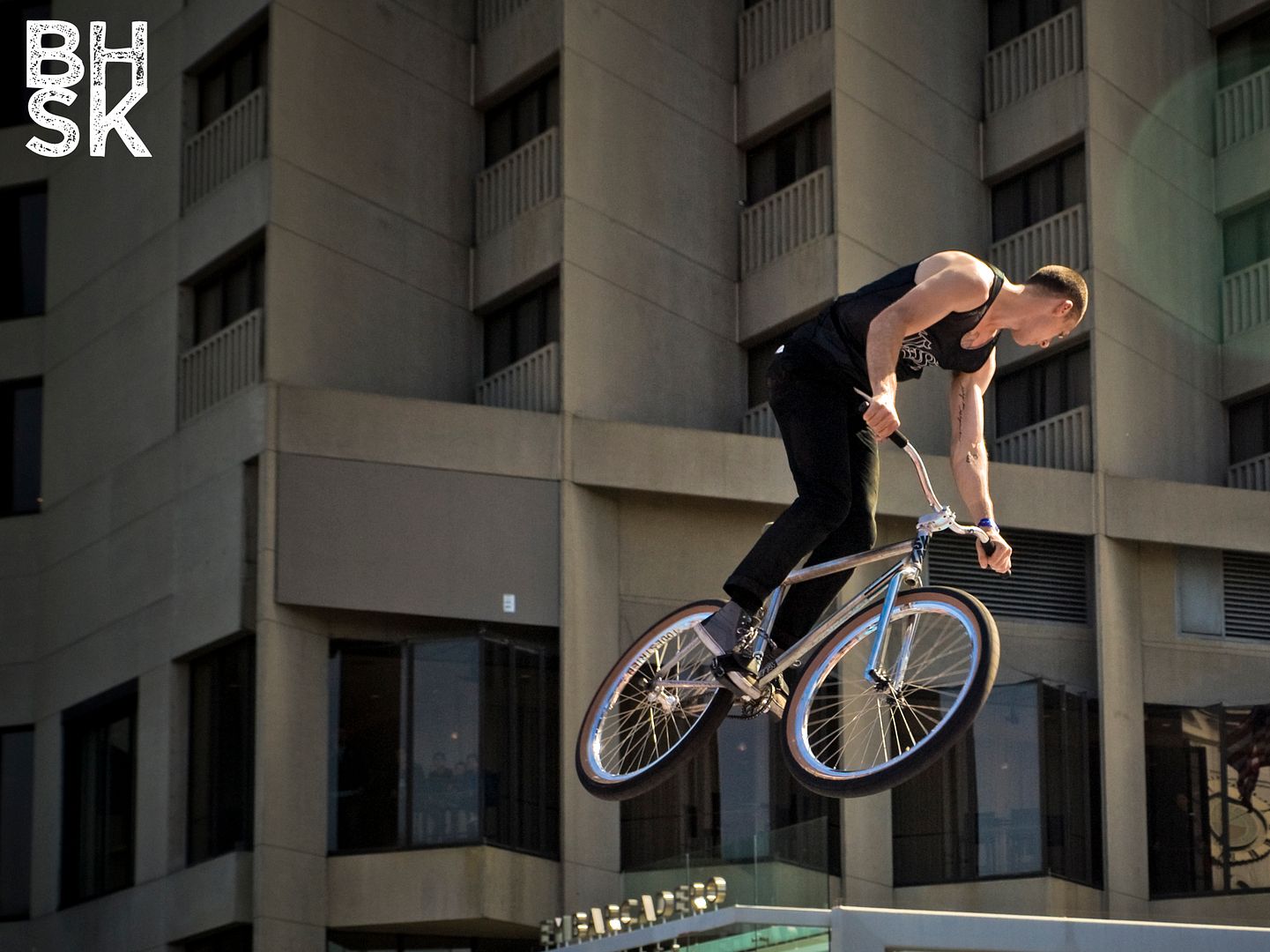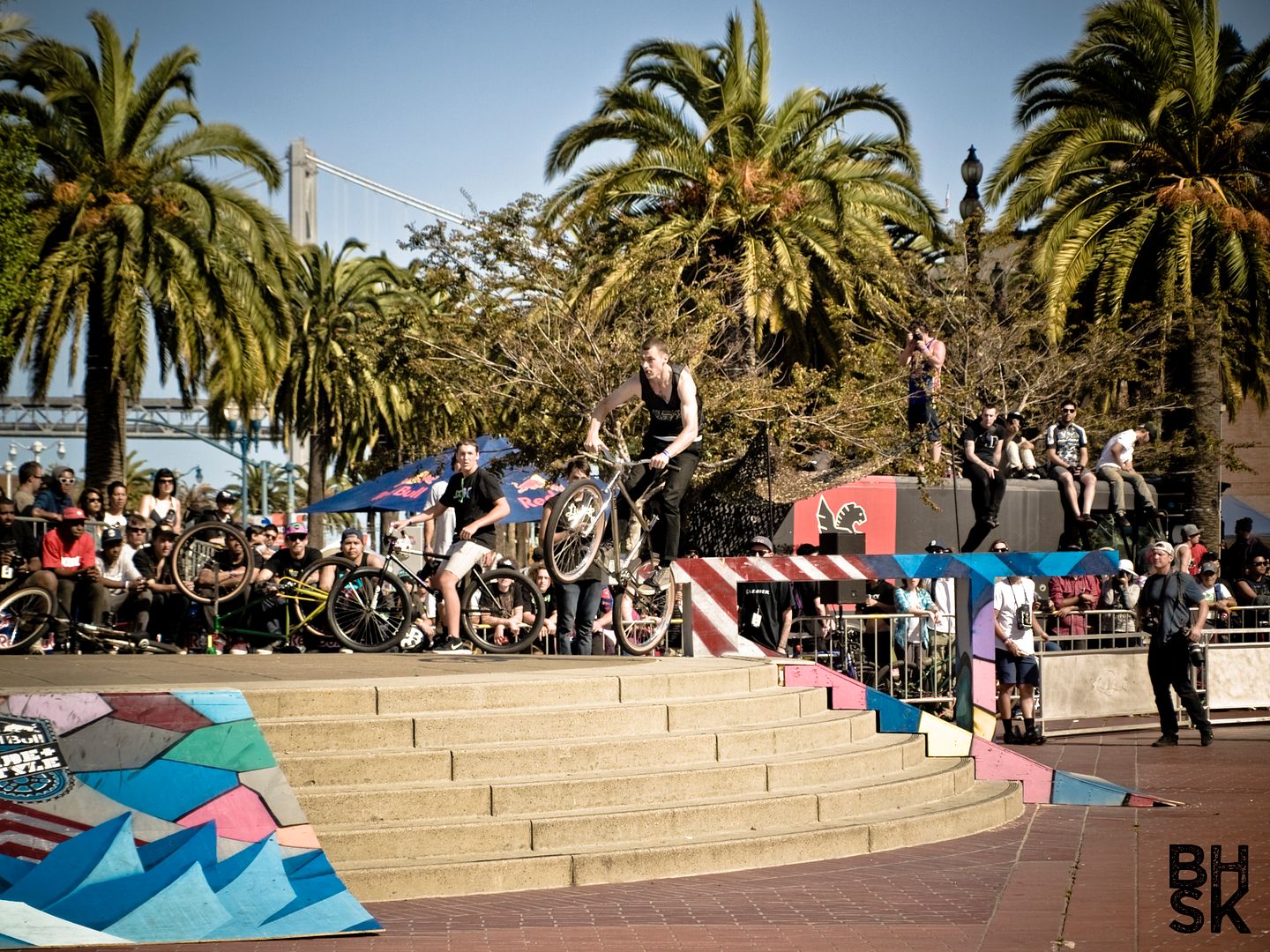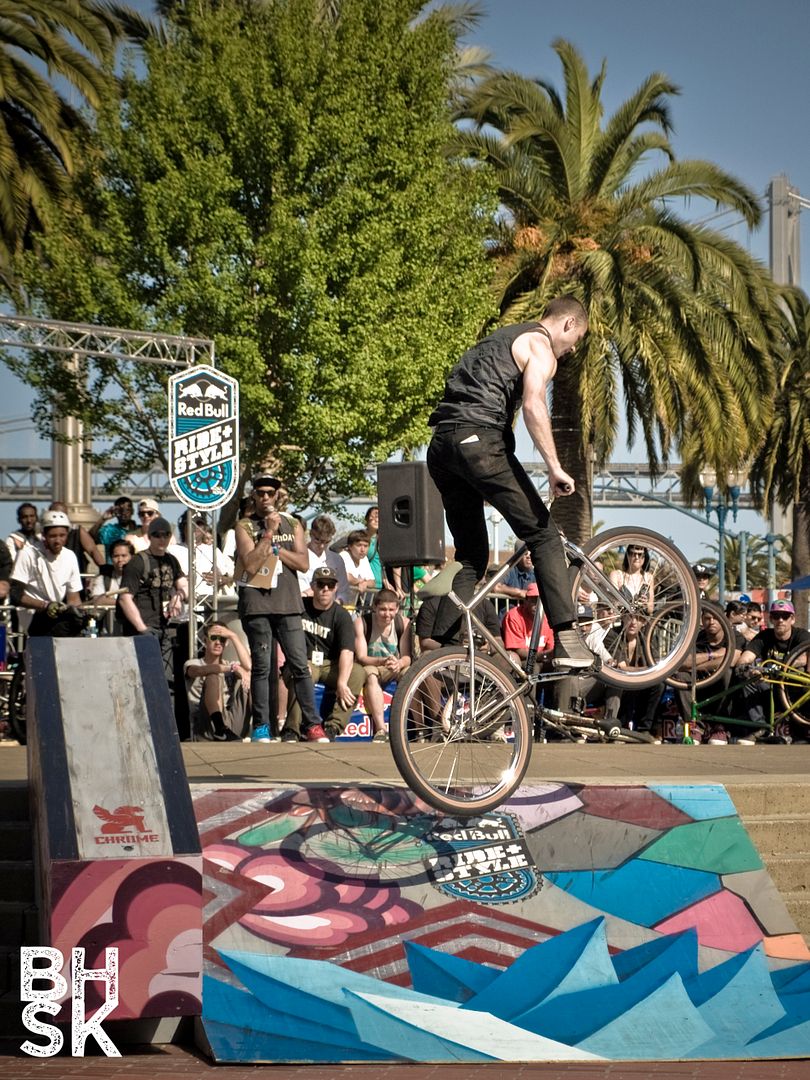 arguably the biggest things right now are the
collared shirt krew
and
SKYLMT
. it's because of tyler that these things are super popular right now. he was one of the first ones to show up to the plaza and before the comp we were stood on the big box mapping out who would do what on what. needless to say the guy is not only super talented, he's also a nice dude. he def put in work for that second spot.
by the way, those hplus todestraubs are shiny. actually his whole bike was shiny. my vote for best lookin' bike goes to his shiny ass SKYLMT...
jmik