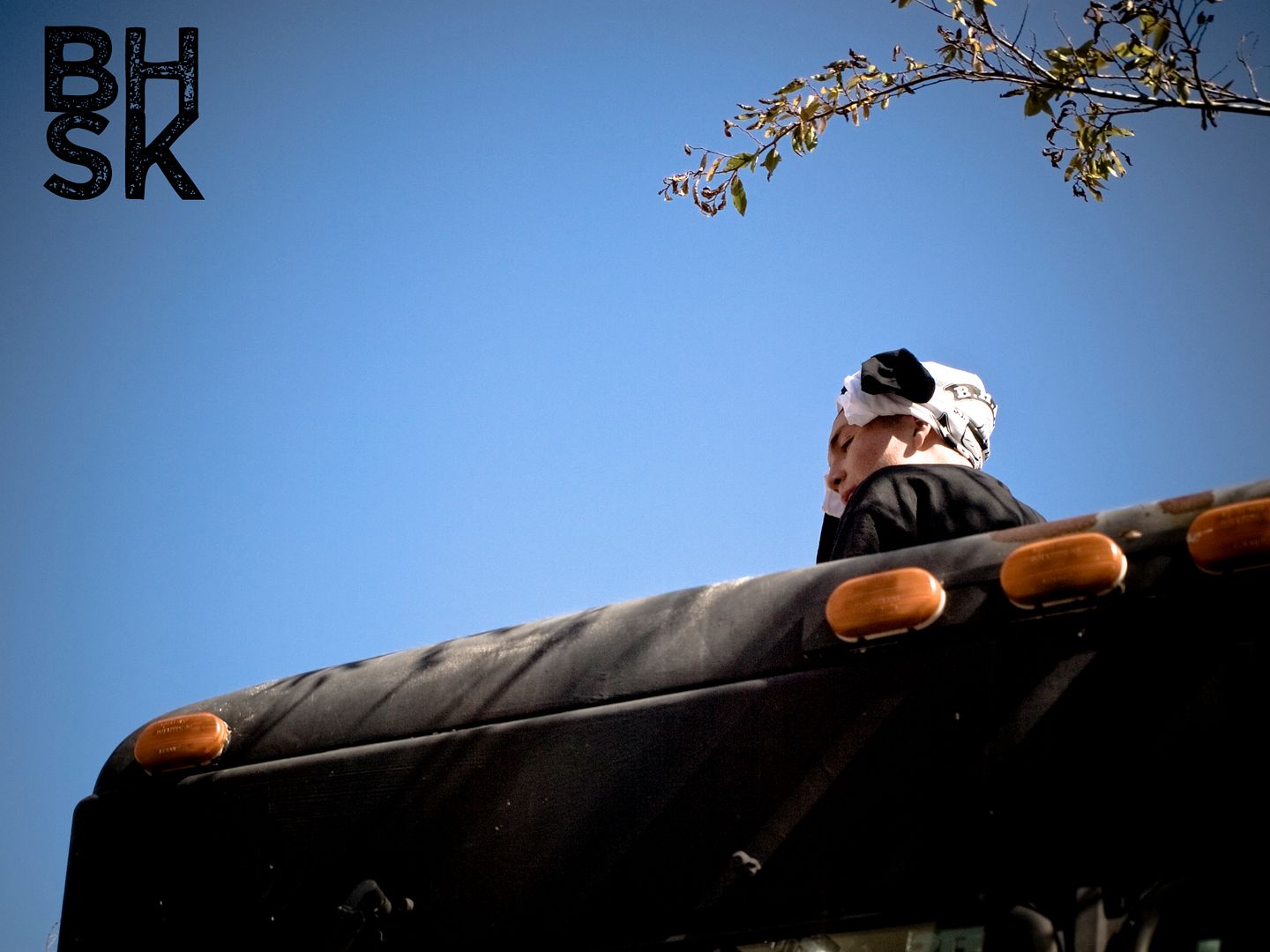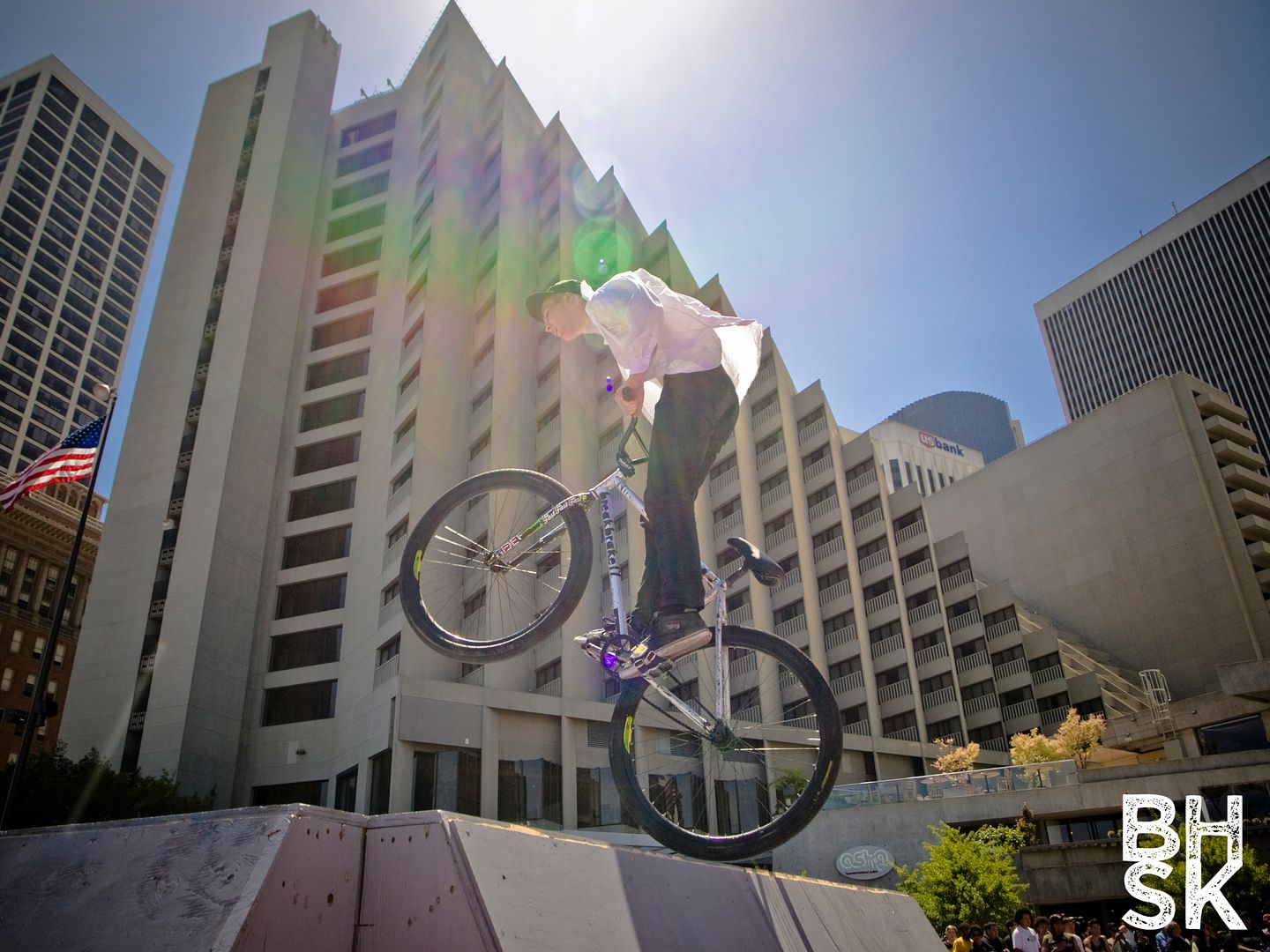 oscar khan, channeling his inner r. kelly.
when i rolled up, one of the first people i saw was oscar khan. he was sitting on top of the chrome van with mike schmitt. i asked if he wanted a shirt, threw one on top the van, and he immediately realized who i was when he saw BHSK. that was pretty rad. you know the drill, get the rest after the jump!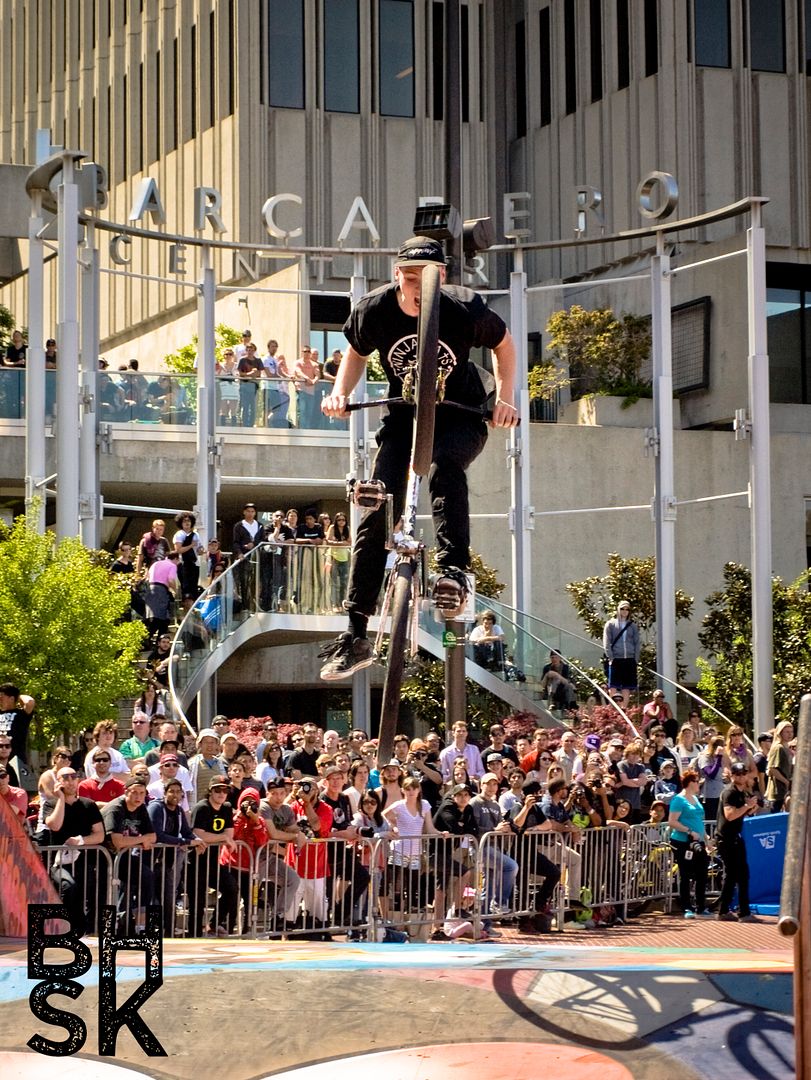 GRIZZ AIRRRRRR YEAAAAAAHHHWWWW!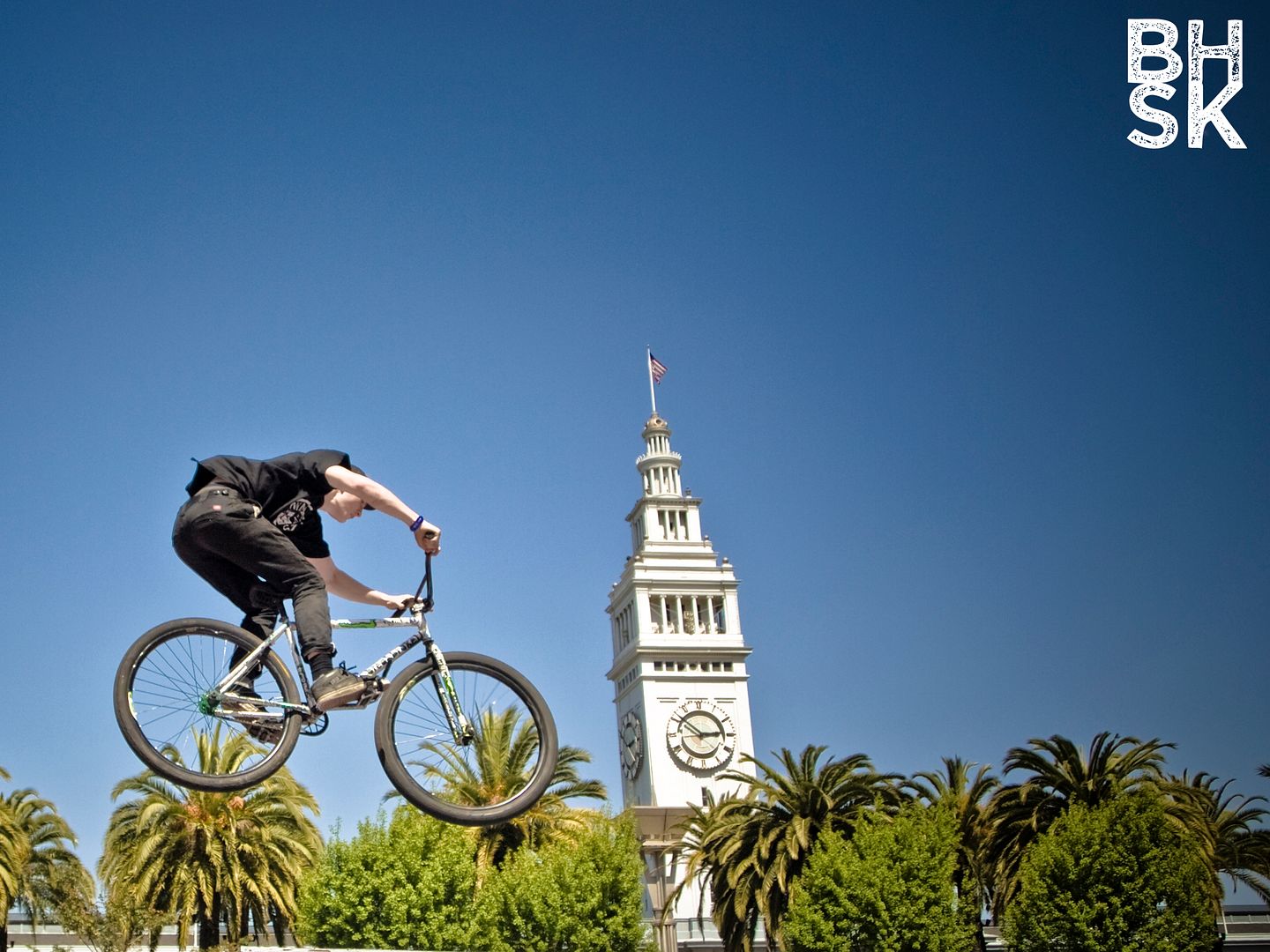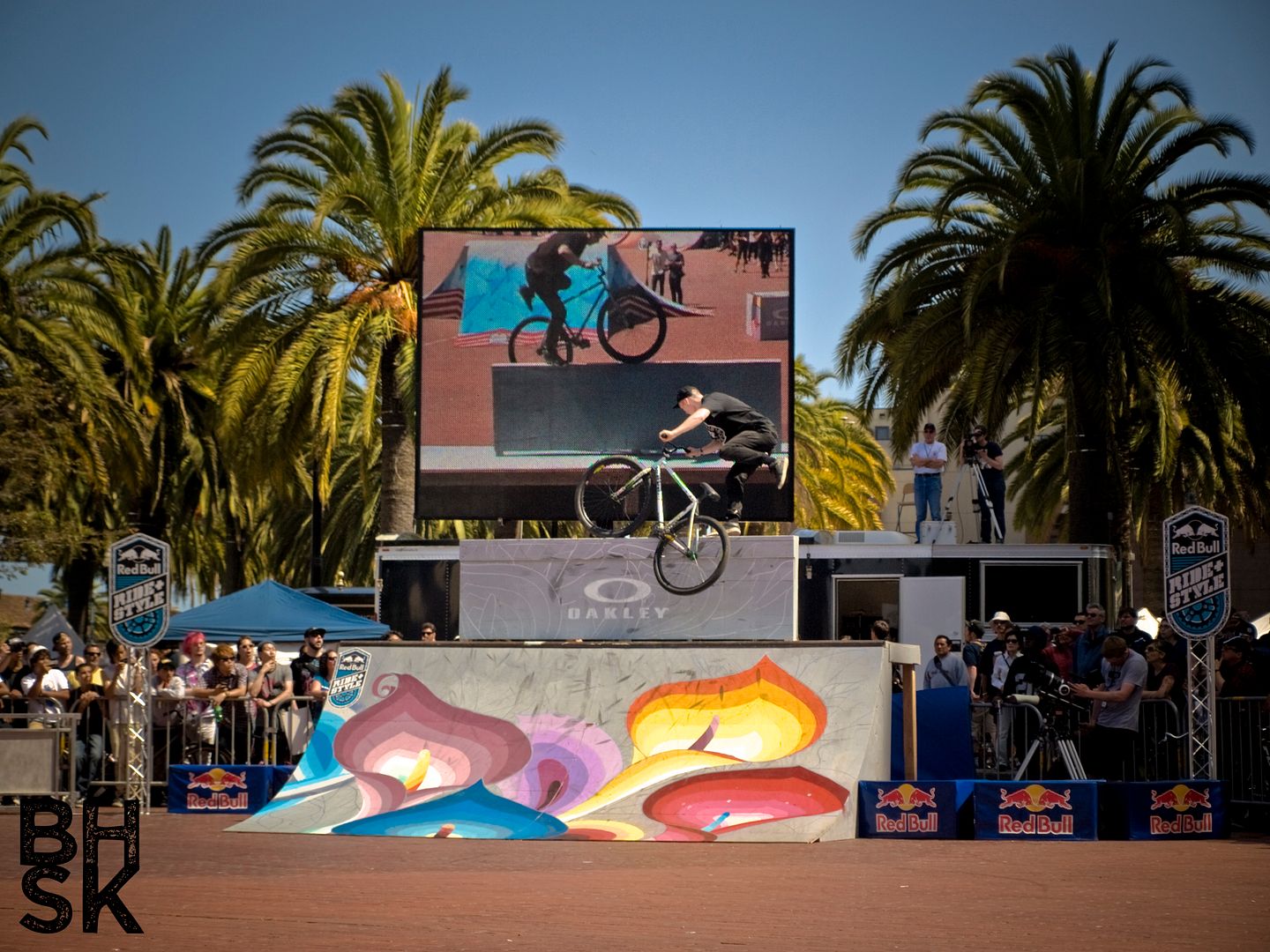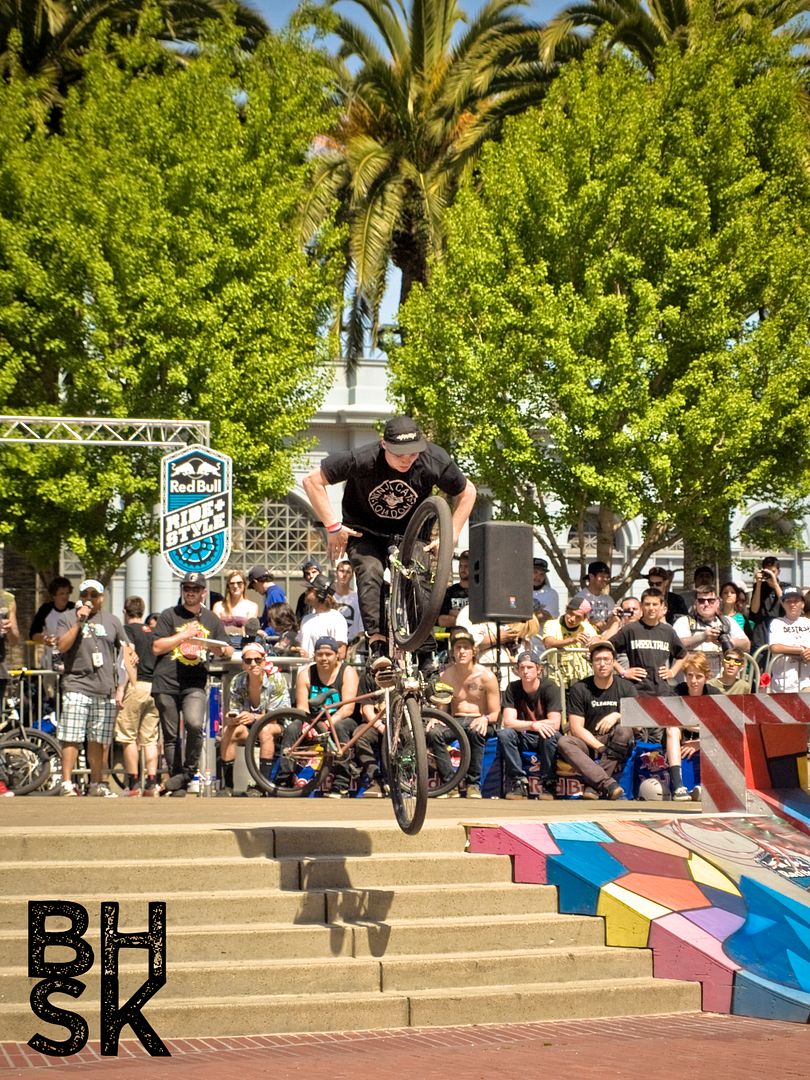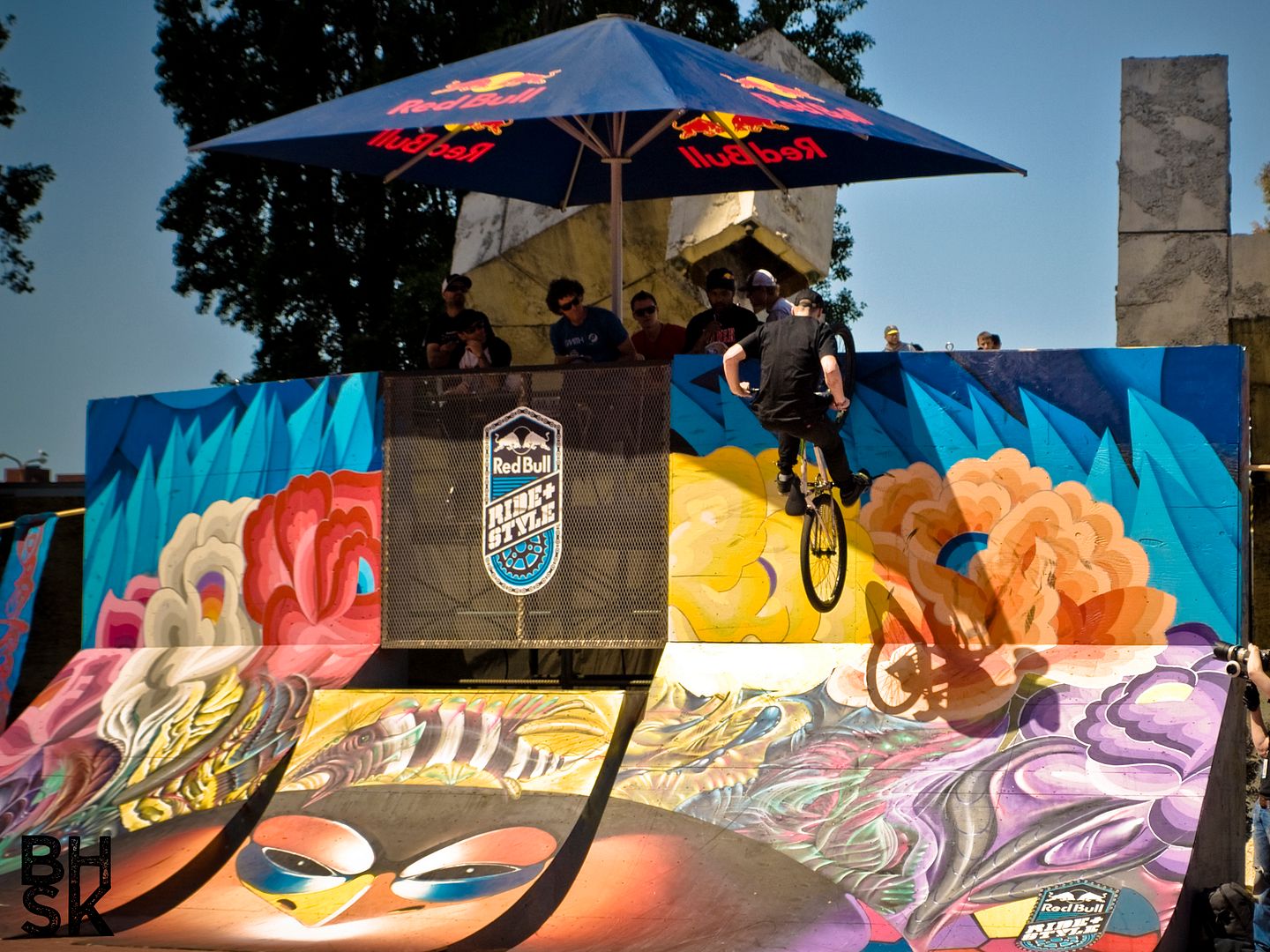 as the other european export in the competition, oscar defies everything that is correct. in a world of 26", dude rides the biggest 29". is matte black the thing? screw it, he'll sport a holographic bike. as you can see from above, the homie was getting up there. as i look through the other photos, i thing he's the only one who got his front wheel
above
that wall near edwin delarosa. that's oscar for you.
and he did a twwwweaaaaked grizz air. i love grizz airs. #bigboywheelclique.
ninjacats
. yup.
jmik