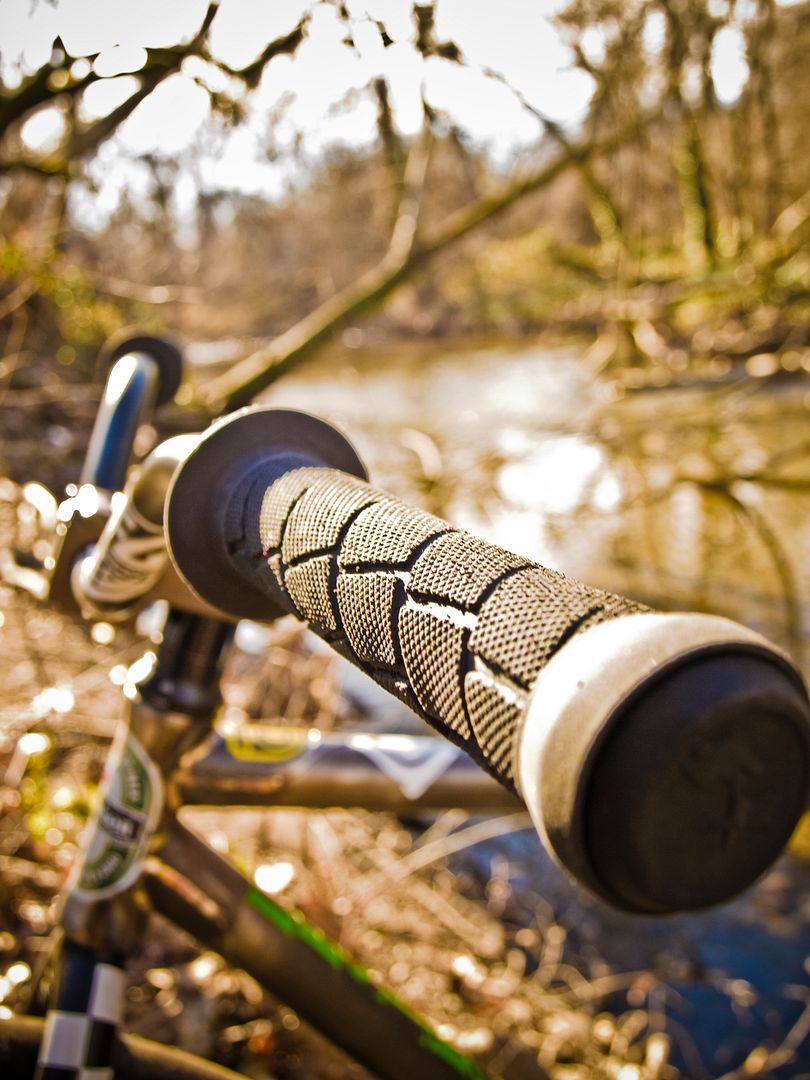 i was going to wait a while to post up another feb-review-ary review, but i'm in a good mood so i'll just do one now. when the announcement of these bars came out, i knew i needed to have them. so i hit up
fyxation
, they sent me a pair, and i did a right out of the box look over. now that i've had them for a while i thought i would do a proper review of these bars as well as the grips they sent over too. get the rundown after the jump!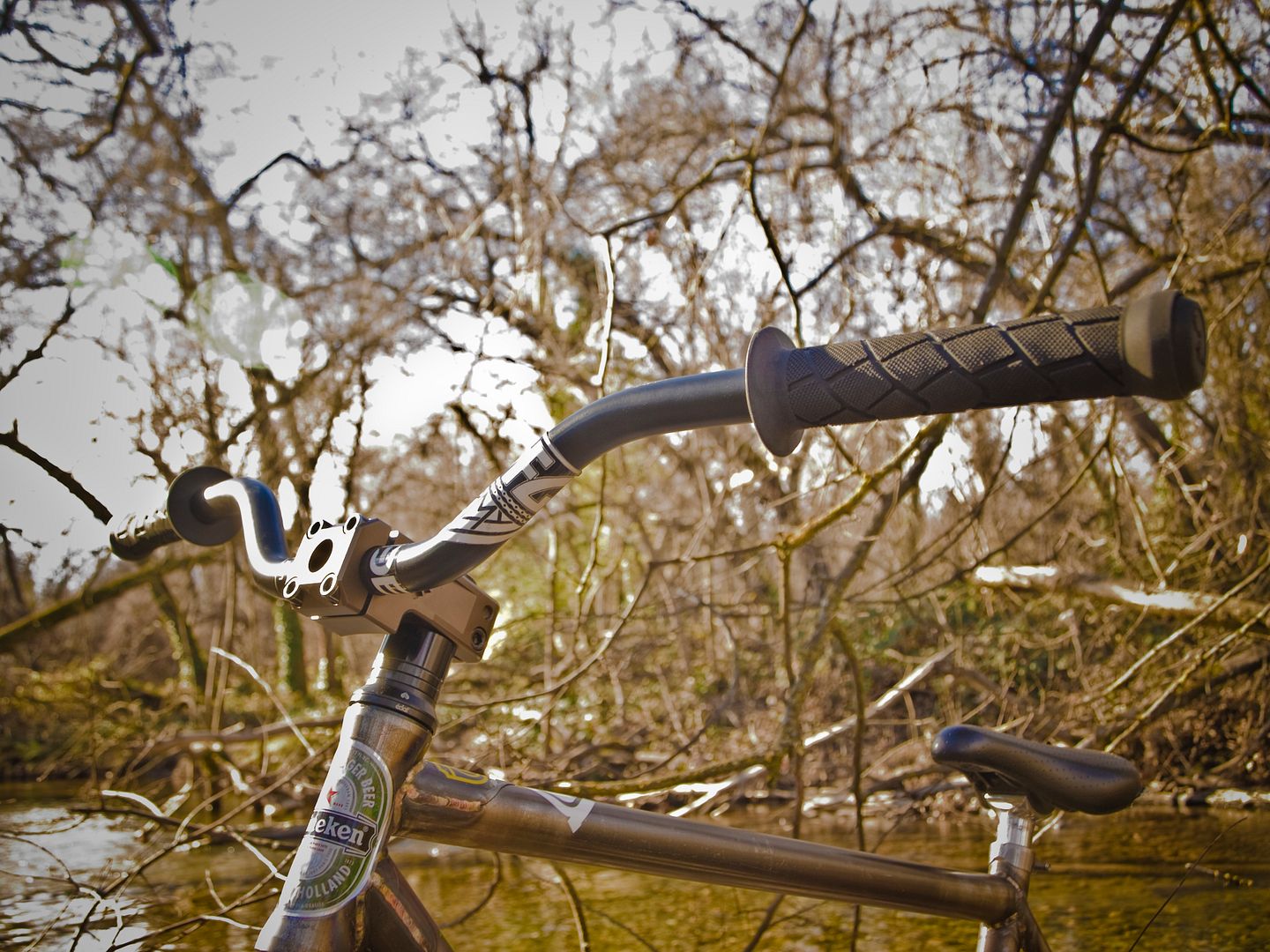 lets start out with the bars. with companies pushing for a higher and higher handlebar height added with the demand for 22.2 clamp diameter bars, fyxation entered the game with a 3 inch riser dubbed
the steely HT
. i know there were people that thought that wasn't a good idea. however, it makes sense to me personally since i think that 1) 29ers don't need that much of a rise and 2) i hate the look of cross bars, and when you get to 4 inches of rise, you kind of need cross bar reinforcement. therefore, the 1 inch deficit never bothered me. composed of heat treated 4130 there's none if any, very little flex, and since it's 29" wide, i didn't have to take a pipe cutter to it. the 2 degree upsweep and 9 degree backsweep is really comfortable and has a natural feel to it. i actually went from some volume trickster bars to these and felt that these were better both height and width wise. i dont think these guys are going to some off the bike anytime soon.
you can get the steely HT over here
.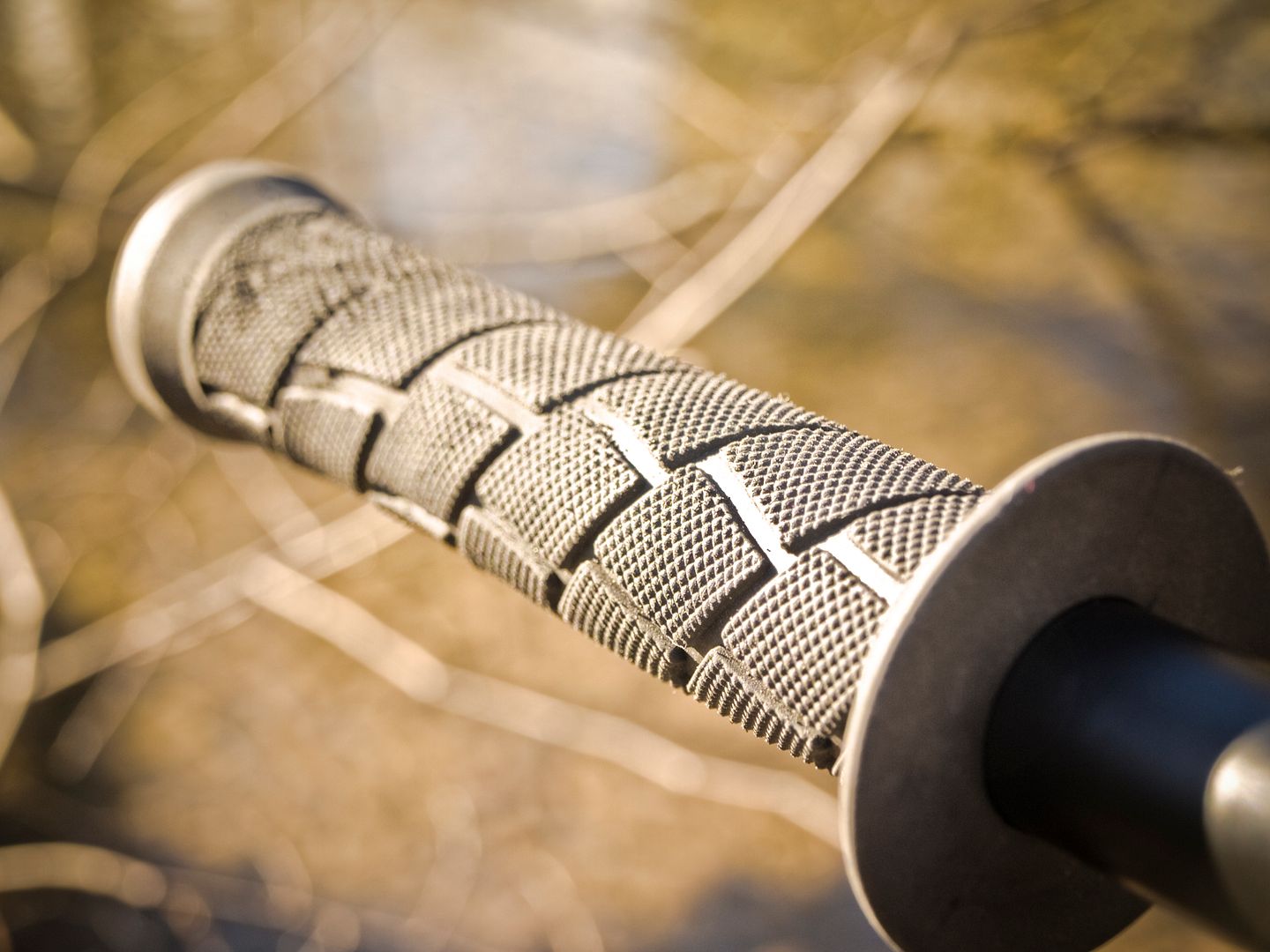 it came to me as a surprise when i opened to box and found that
fyxation also sent over some of their BMX grips
. initially i thought the grips were composed of the same compound as their tires, but even though they share the same tread pattern, they're actually composed of forgiving kraton rubber. now, i'm an animal edwin kind of guy and if you know those grips, you know they get warped and funky after a short while. these warped around, but these didn't do it as badly, nor did they lose "tread" as easily. i was really surprised at how much i liked the cushiness and feel off the tread- i thought it would leave marks all over my palms and stuff. seriously if you're in the market for some new grips,
go out and try them
and you'll know what i'm talking about.
i cant give enough thanks to my friends over at
fyxation
. they've been helping me out for a while providing prizes for my events and putting the blog out there. so thanks dudes!
jmik