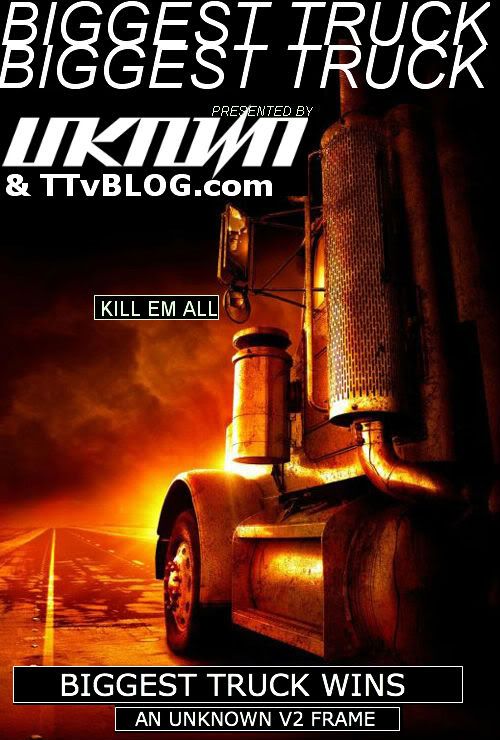 (via
TTv
)
kinda got too excited during water marking and messed with the computer's clip board, so i'm going to take a break and talk about what
unknown
bikes and
TTv
have in store for you- quite literally. but first,
unknown
and
TTv
are holding a competition with a pretty sweet prize and i know some people are going to break themselves going at it. rules? the trick is a truck driver.
more than 3 steps
. due to many concerns of people breaking themselves too hard, the steps contingency has been removed- it's gotta be flat to flat, no flyouts, no ramps.... less than 30 seconds (quick clip! duh!). go hard. winner gets an
unknown v2
and your choice of any of the mythical
TTv
shirts. speaking of TTv shirts....
now available at the unknown bike store is the
collaboration shirt
that we saw earlier this week, my favorite "
manson
" shirt, and the "#
TTigerblood
" shirt.
BUY S"TTv"FF.
jmik