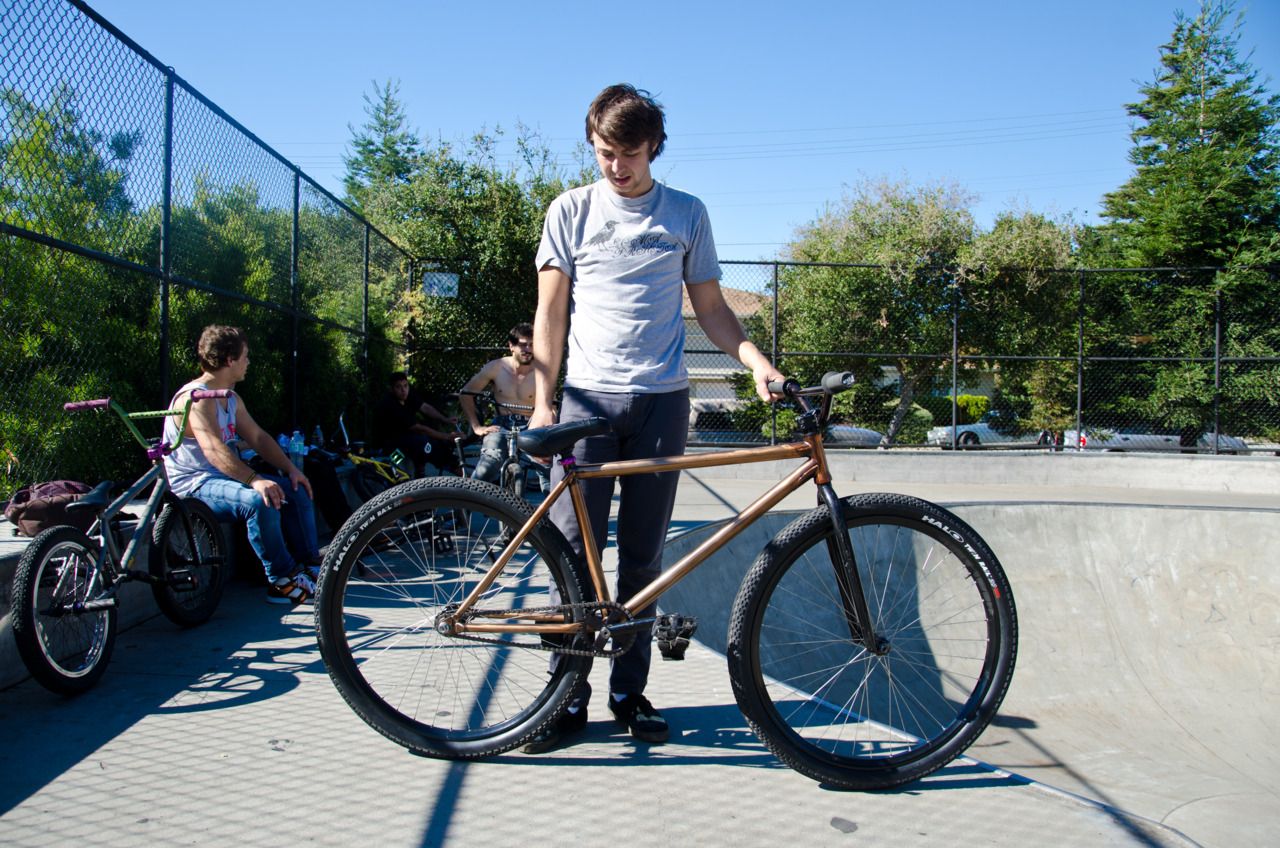 daniel is stranger to monster bikes that run 29" tires and his new setup is the epitome of bike i love.
"
New frame features a super short rear end with a smaller stand over, and quarter inch of negative bottom bracket rise. A 74.5 head tube angle that allows full pedal clearance with 2.3 tires and 175mm cranks. It is comfortable to ride compared to most frames with more than a half inch of negative bottom bracket rise
."
sounds pretty close to what i have in terms of angles, his rear end is way shorter than mine, and the BB rise is right around where mine would be if i had a longer fork. you can get to complete bike check over at the
destroy joint
.
jmik