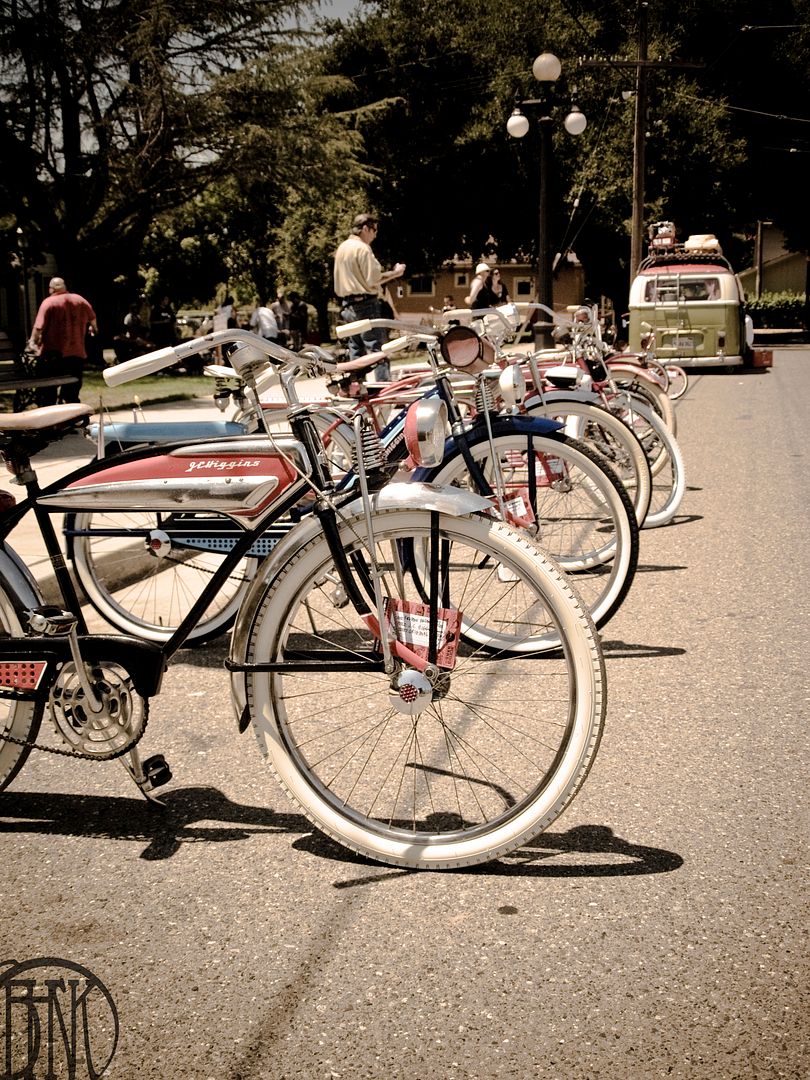 in addition to track bikes and fgfs bikes, i'm actually really into lowrider and kustom bikes (yes, with a k. bitch.). taking place at kelley park (to me, it's called history park now),
behind bars inc
put on an awesome bike show dubbed shiny side up. they were responsible for the lowrider and kustom display at sf bike expo at the entrance if you can remember, and i expected nothing less- but damn, i got more. there were hella bikes. HELLA BIKES. so many i didnt know what to look at. see a bunch of them after the jump!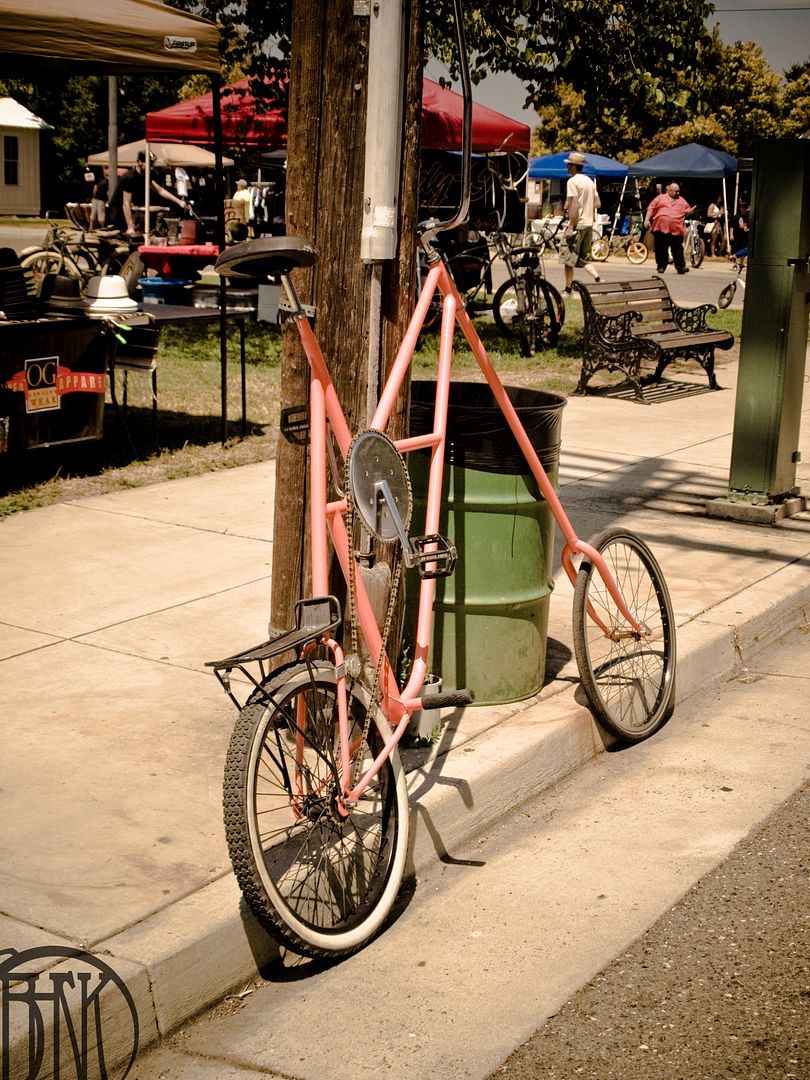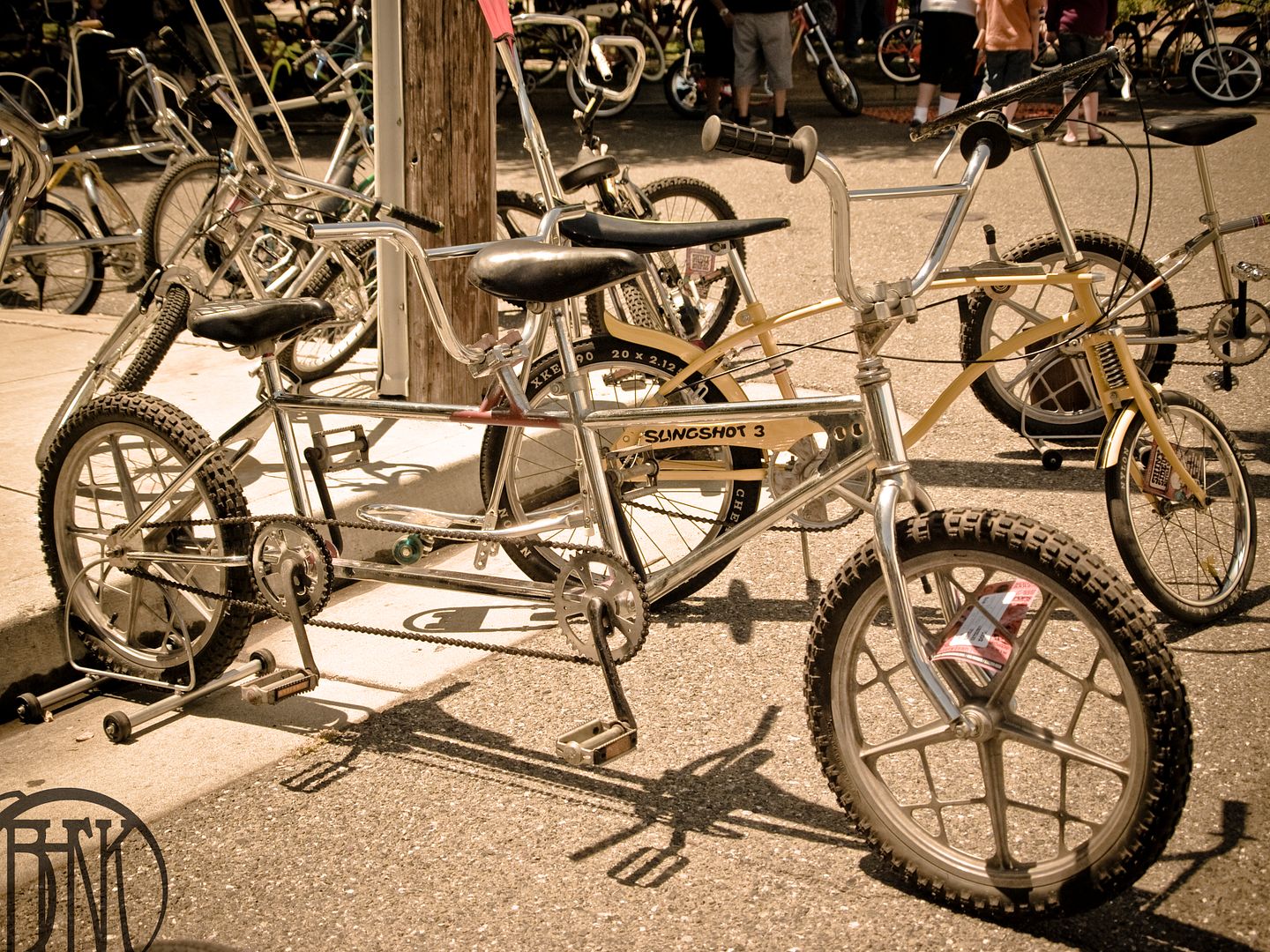 i'm a sucker for motomags.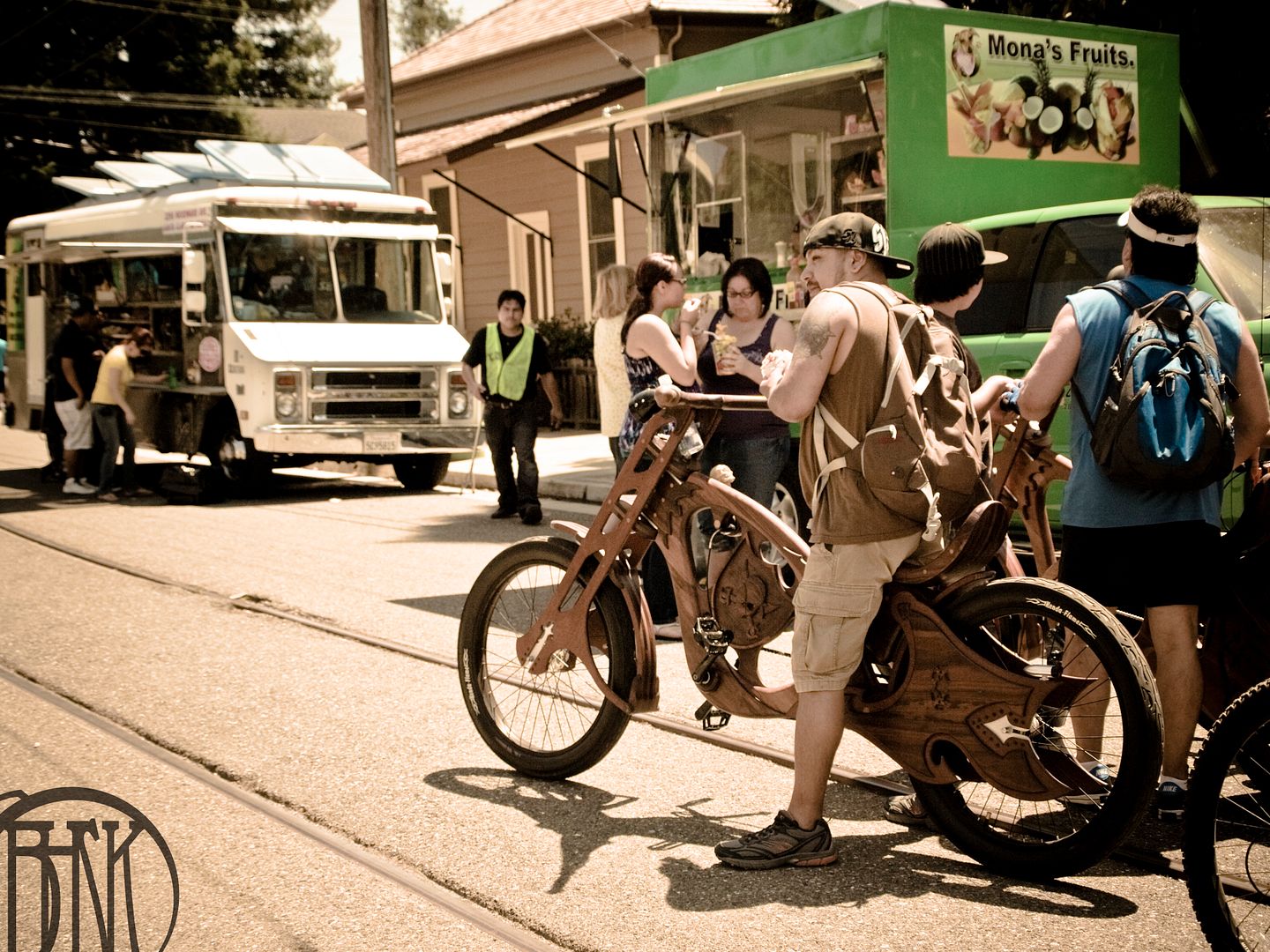 this dude's bike is ridiculous. you know them
renovo
wood bikes? i'd take one of these before getting one of those. it's like an adult push bike... that's kinda rad.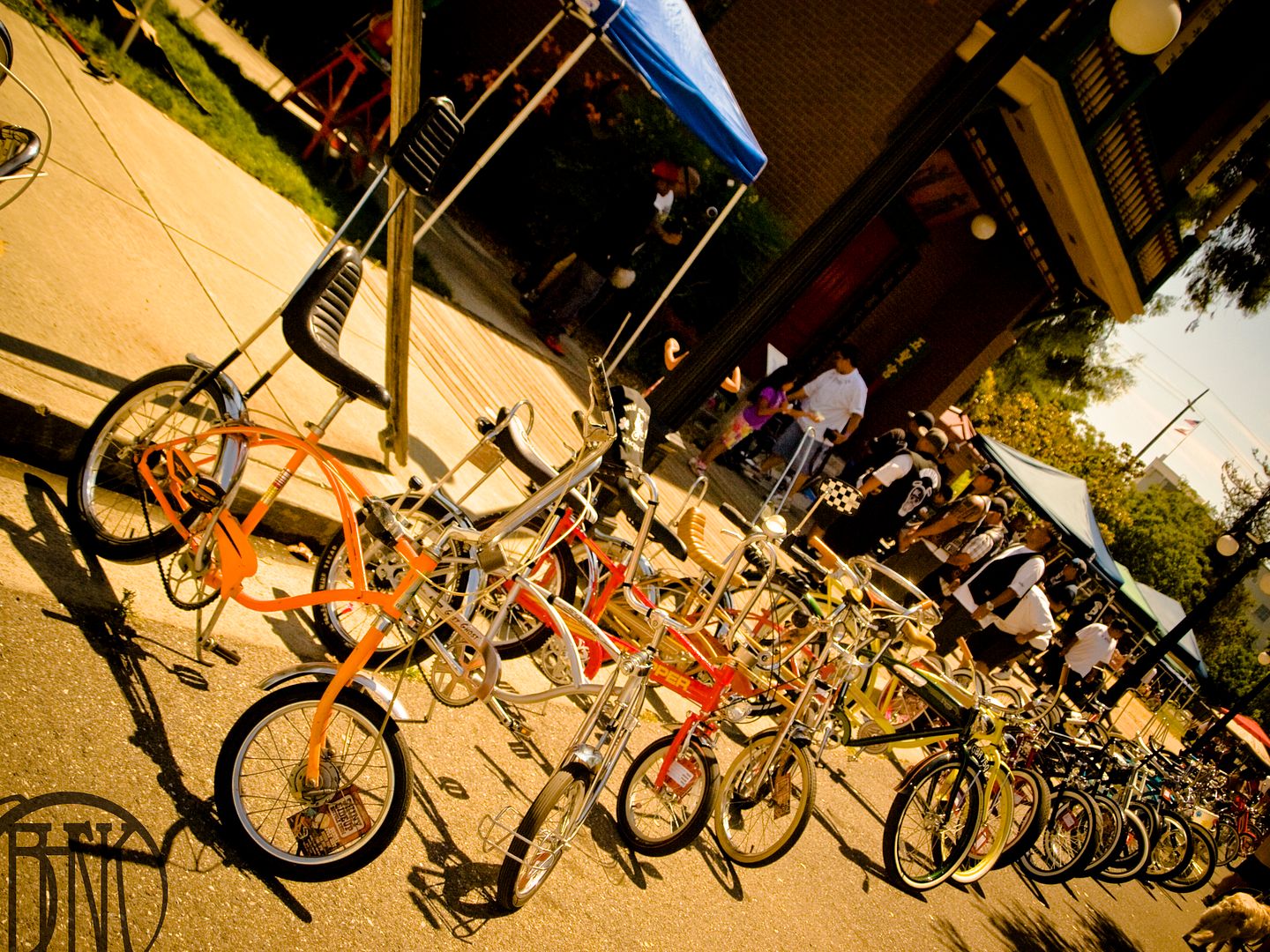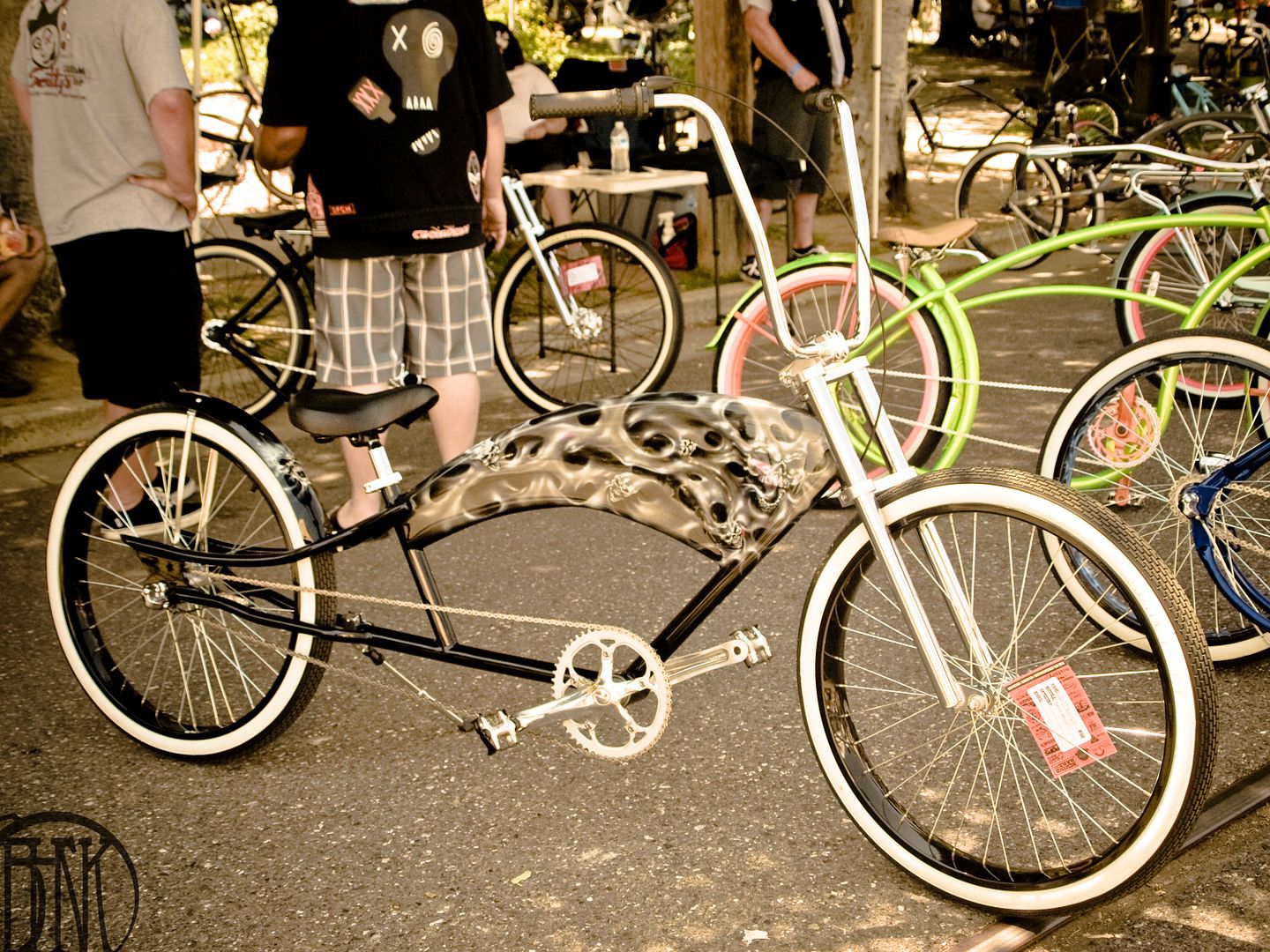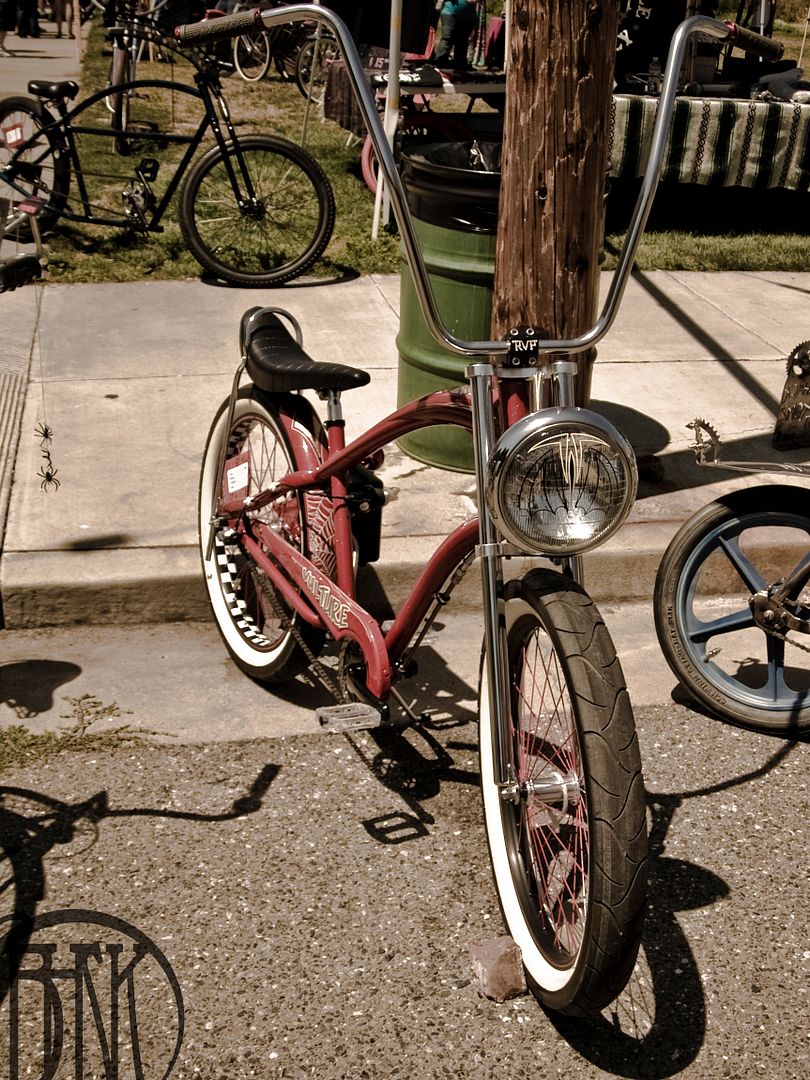 this was actually one of my favorite ones from the show. peep the checkerboard paint in the rim and the pinstriping all around... i would love to do that to my next wheel and to my frame...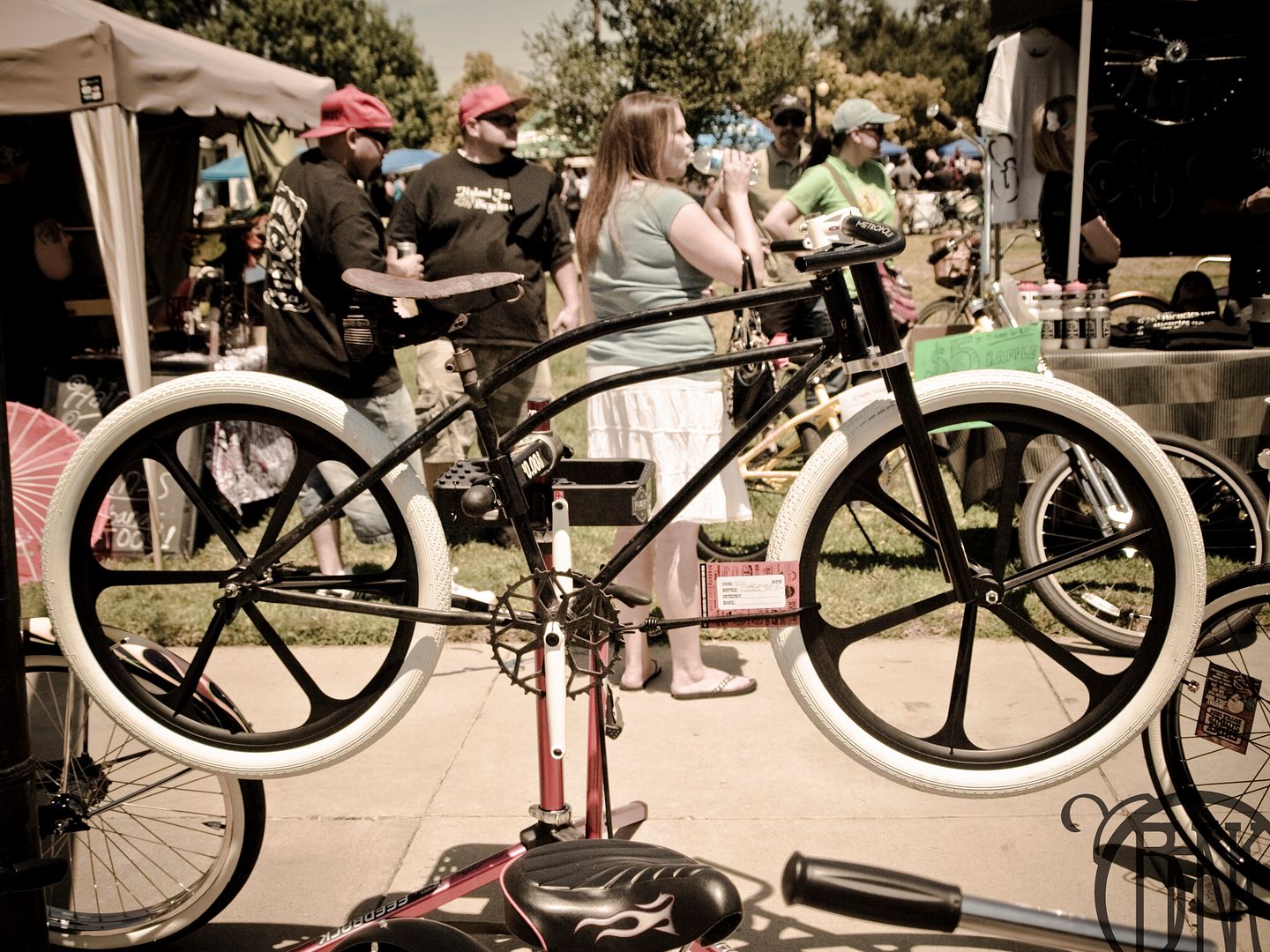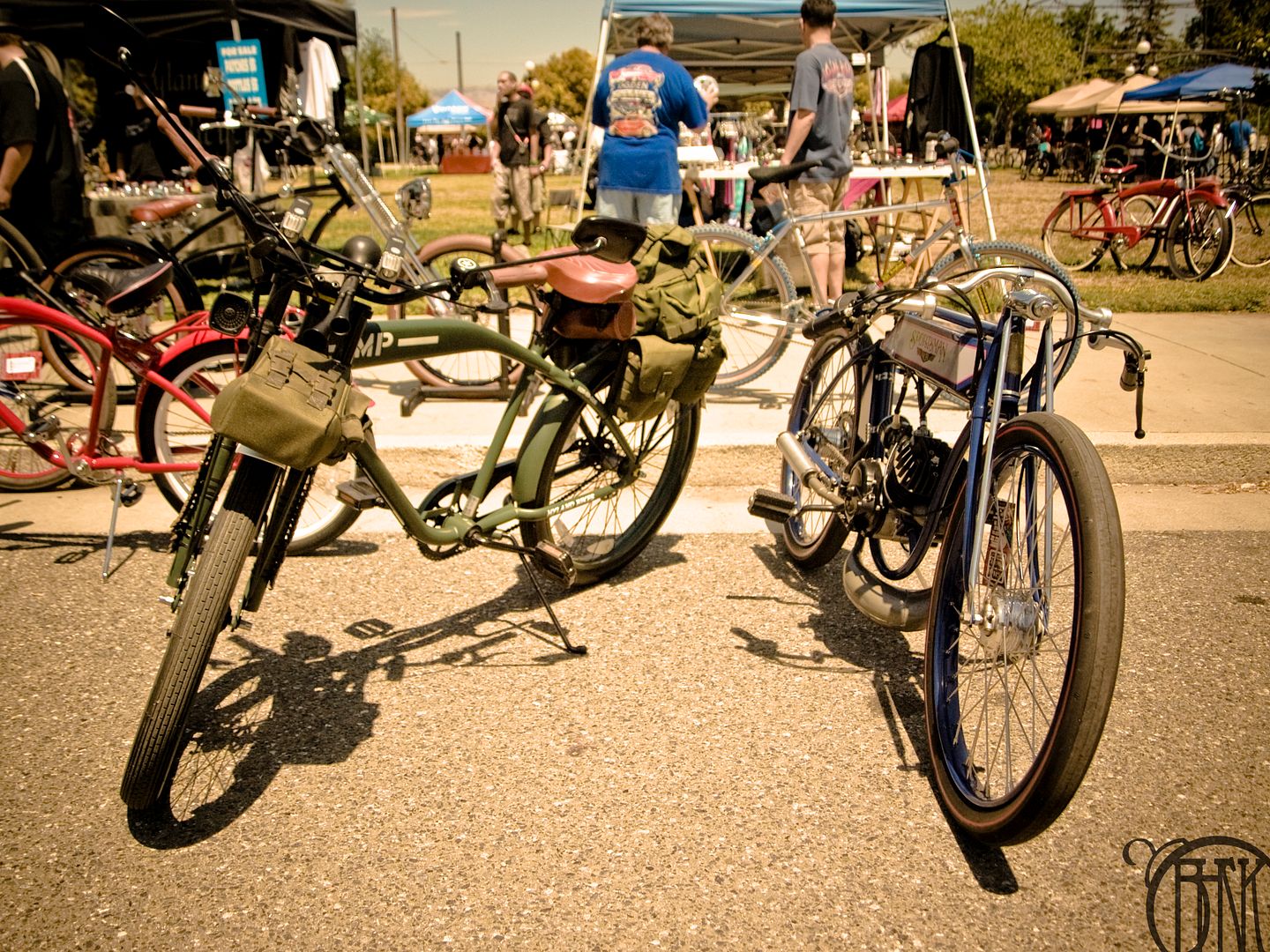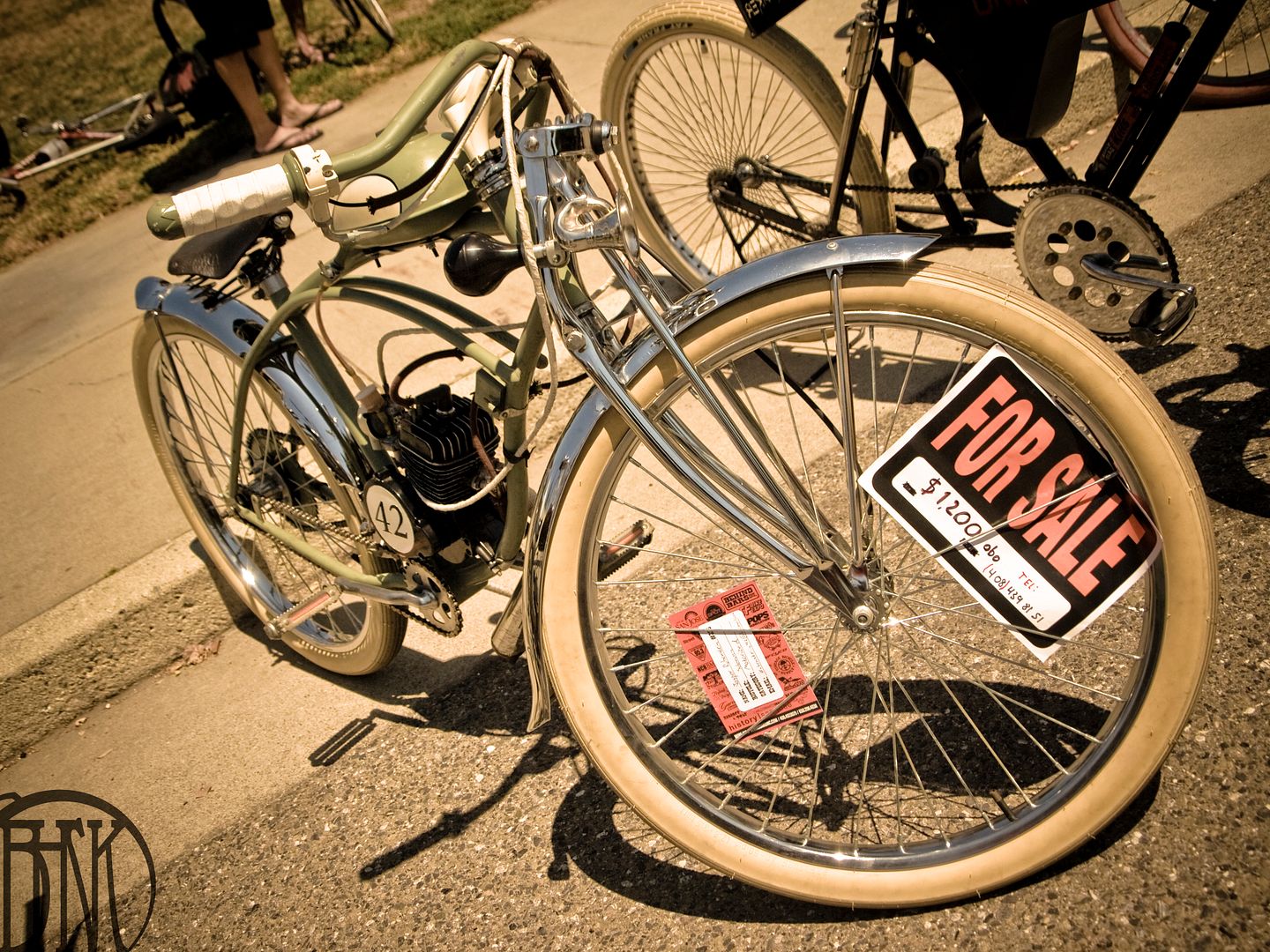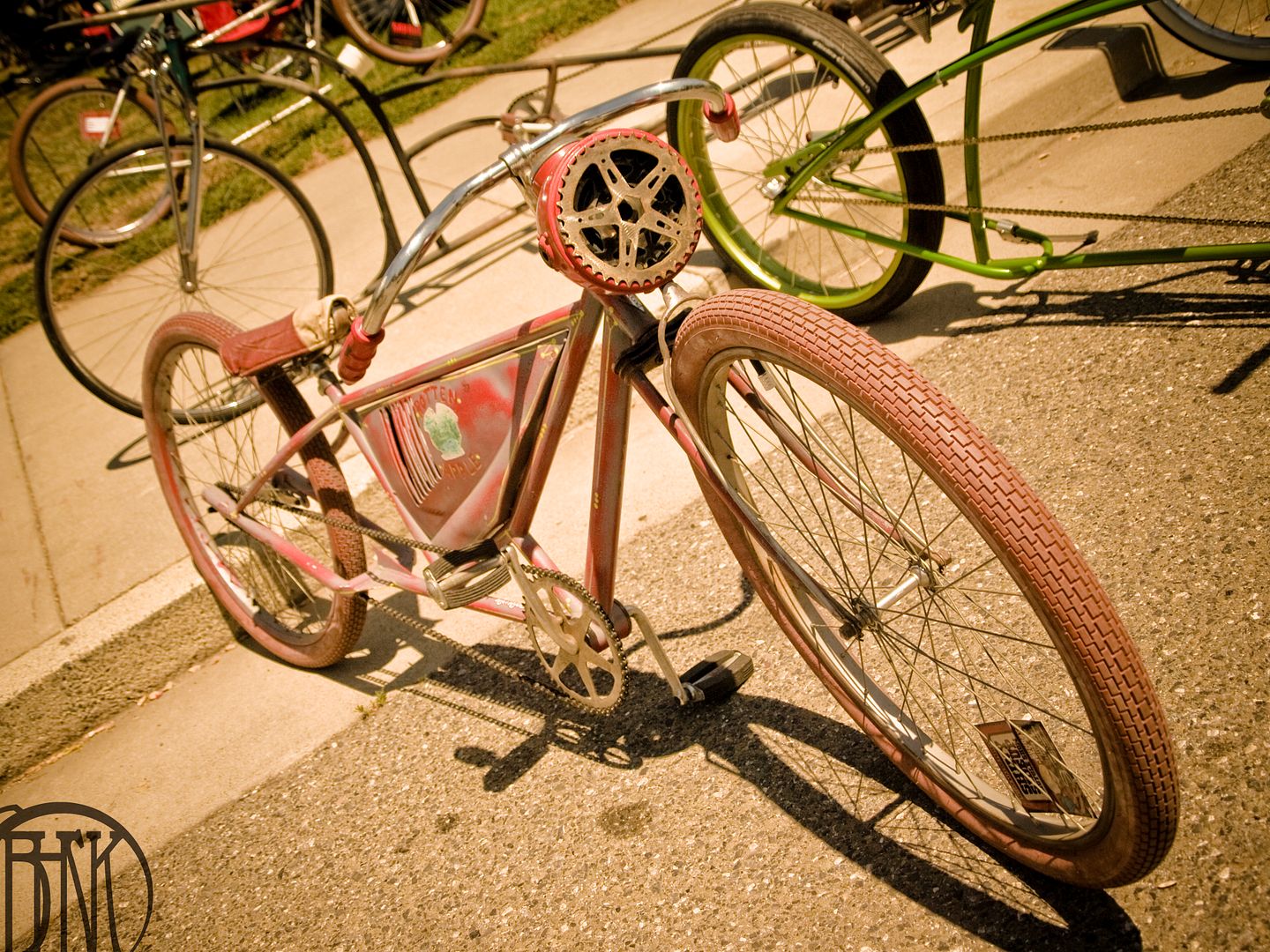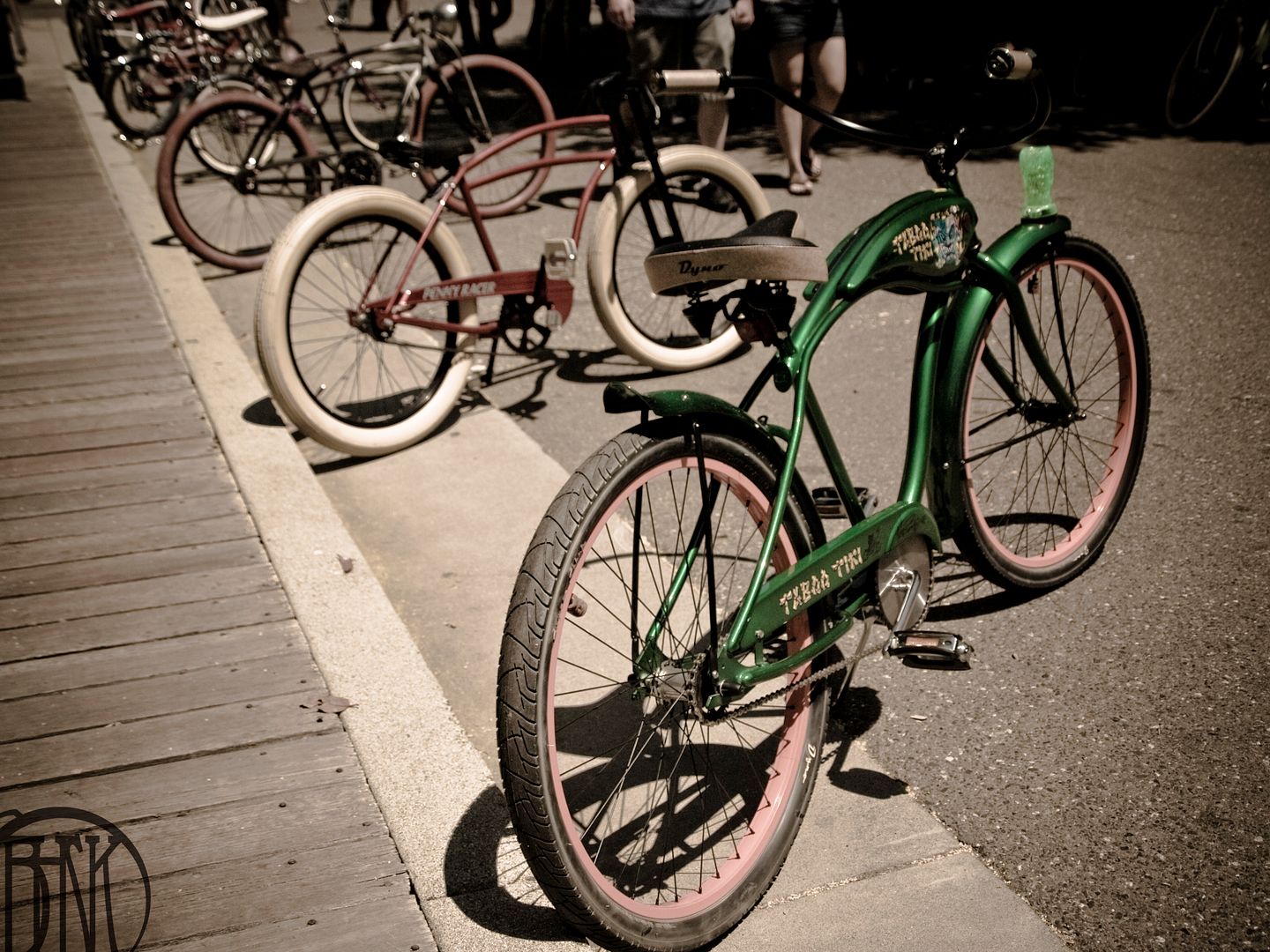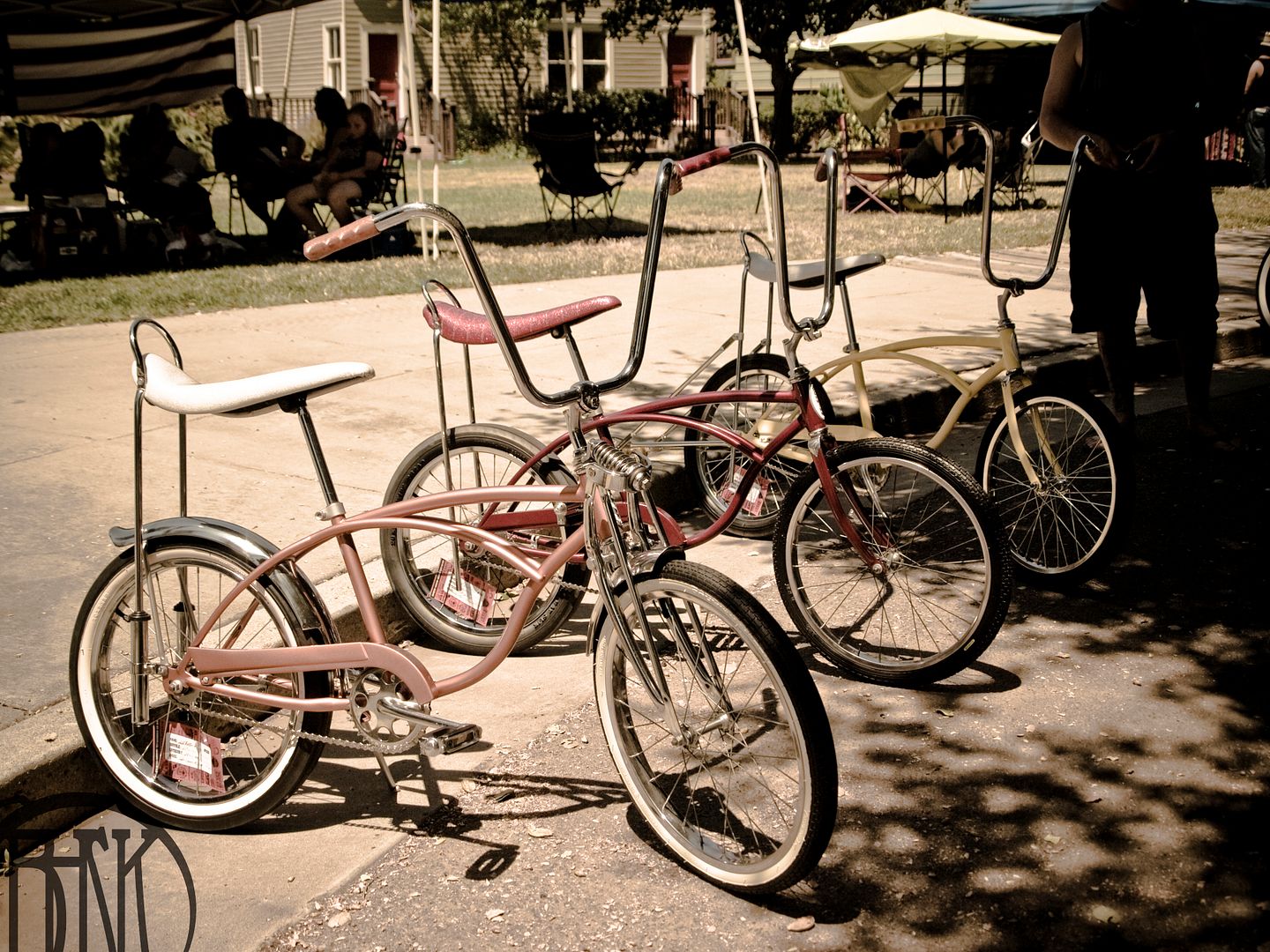 the fully restored schwinns were in full effect too. kinda bummed that i couldnt have brought my dad with me, he used to have an orange krate schwinn.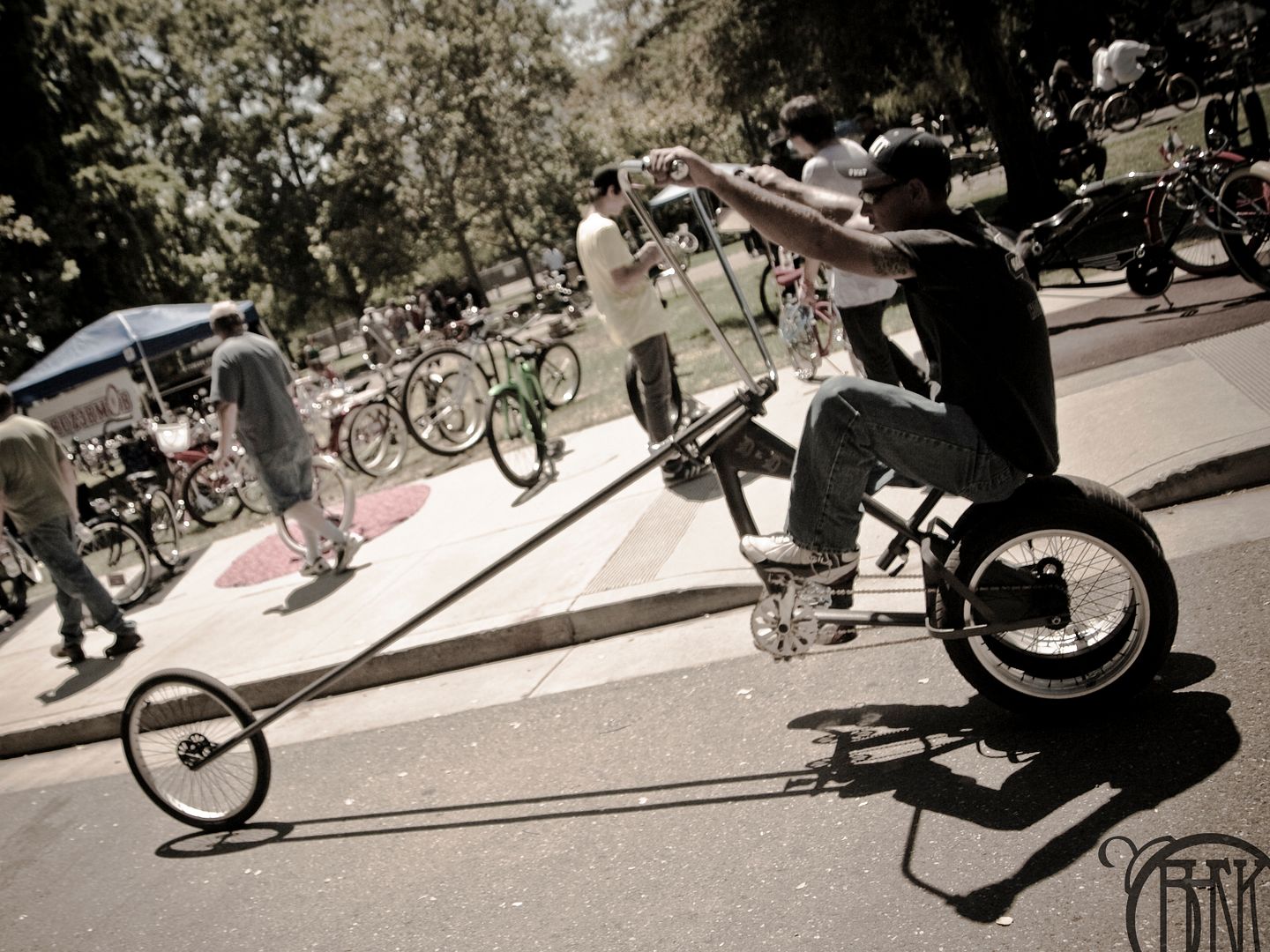 this guy is boss. all he did was loops around the park cold chillin'.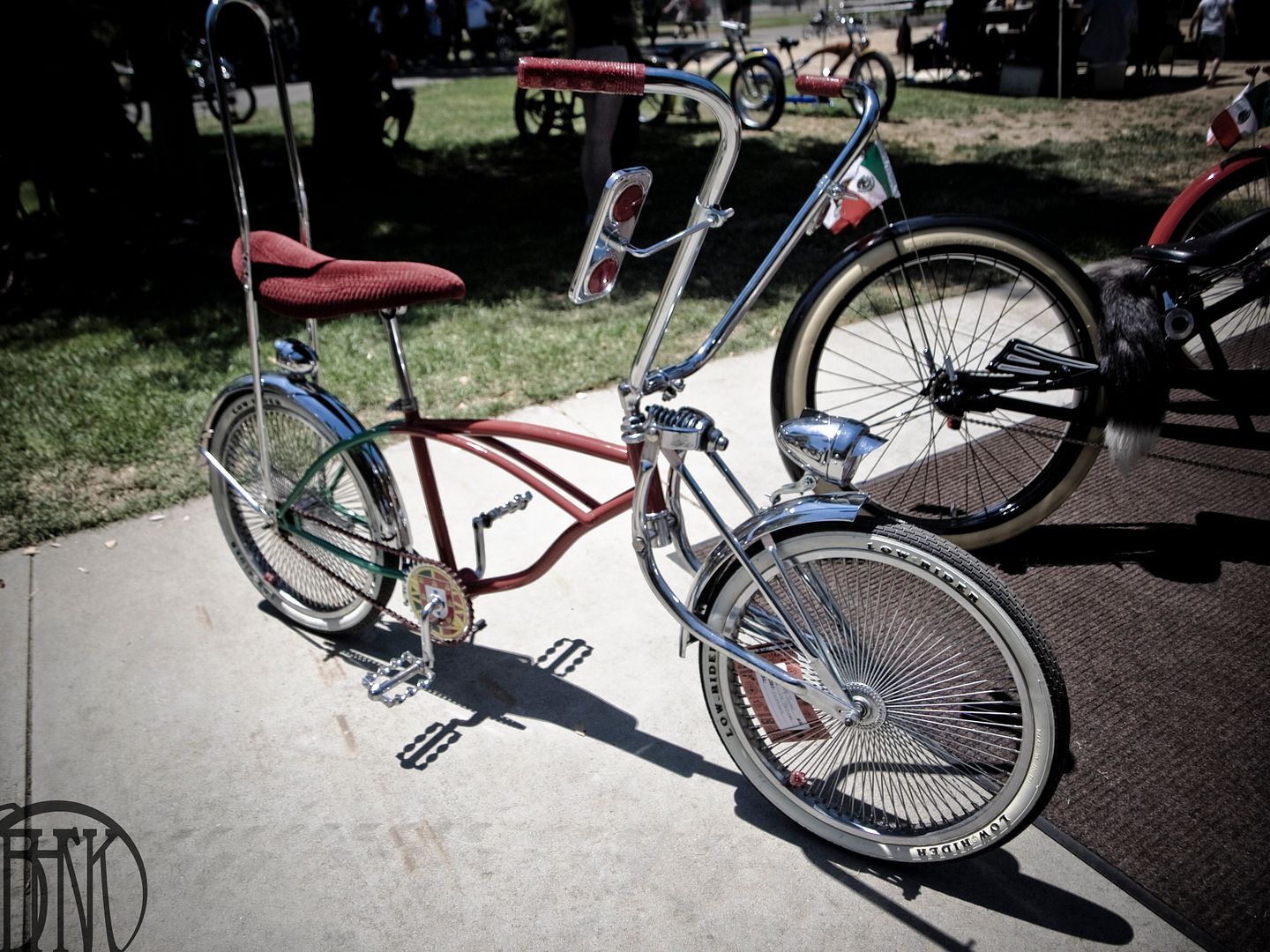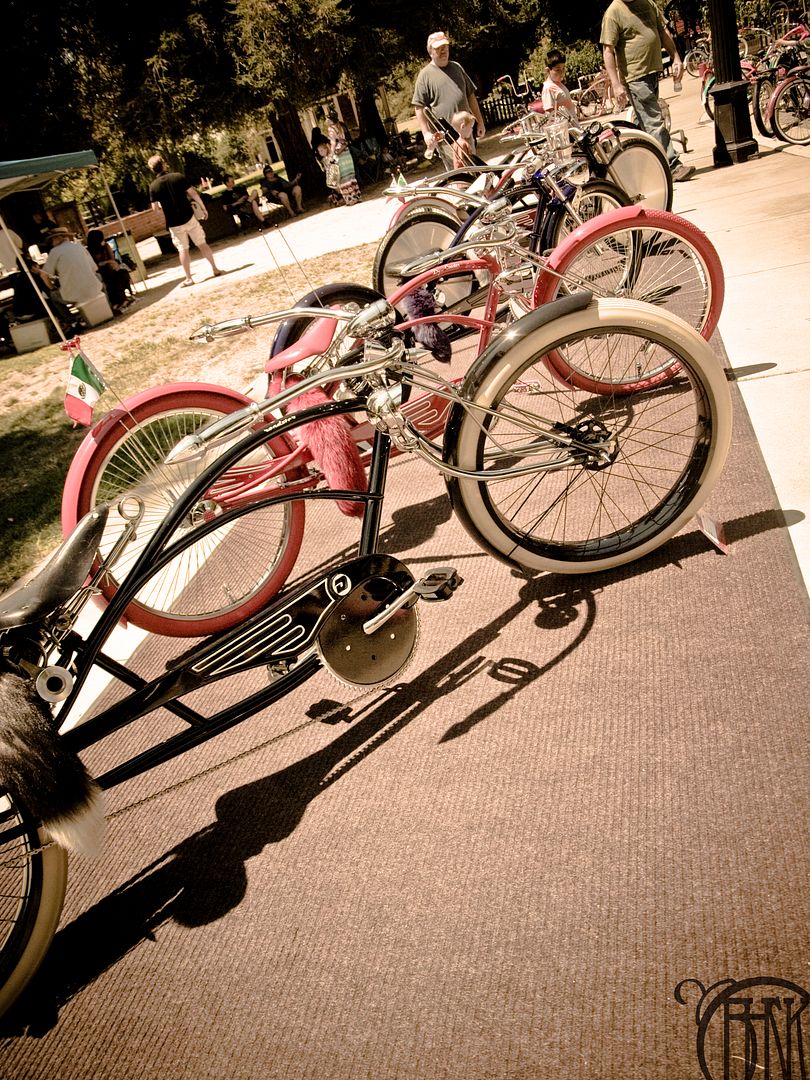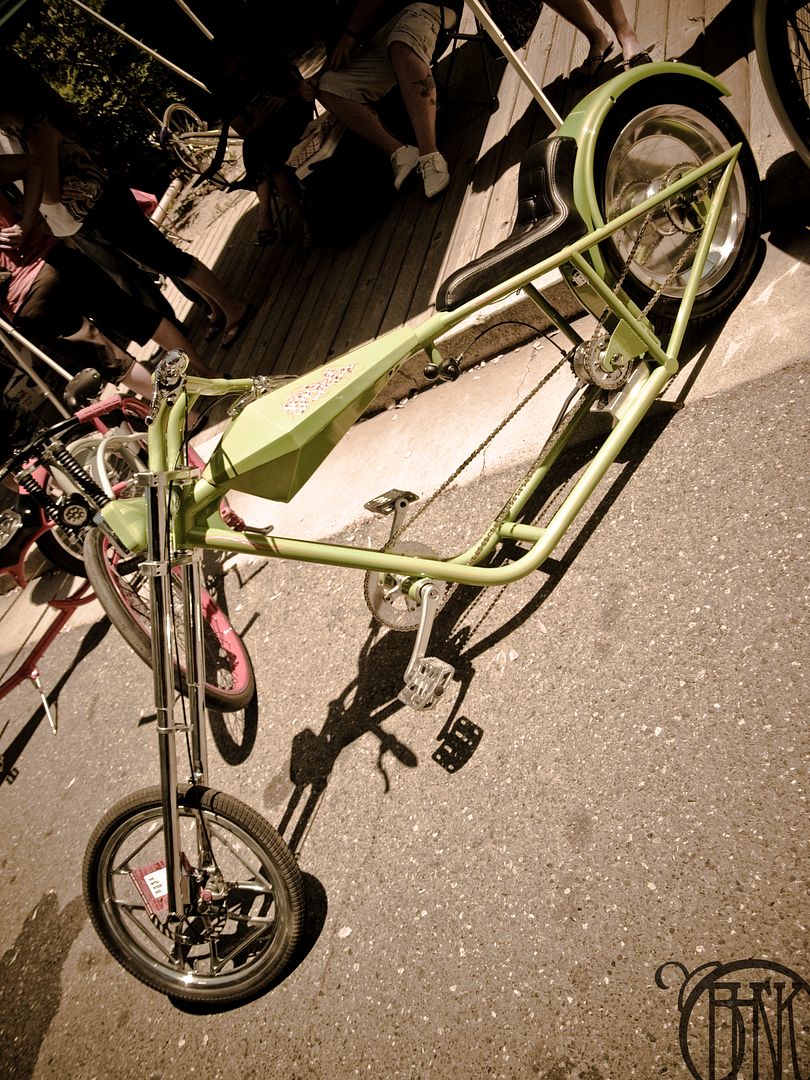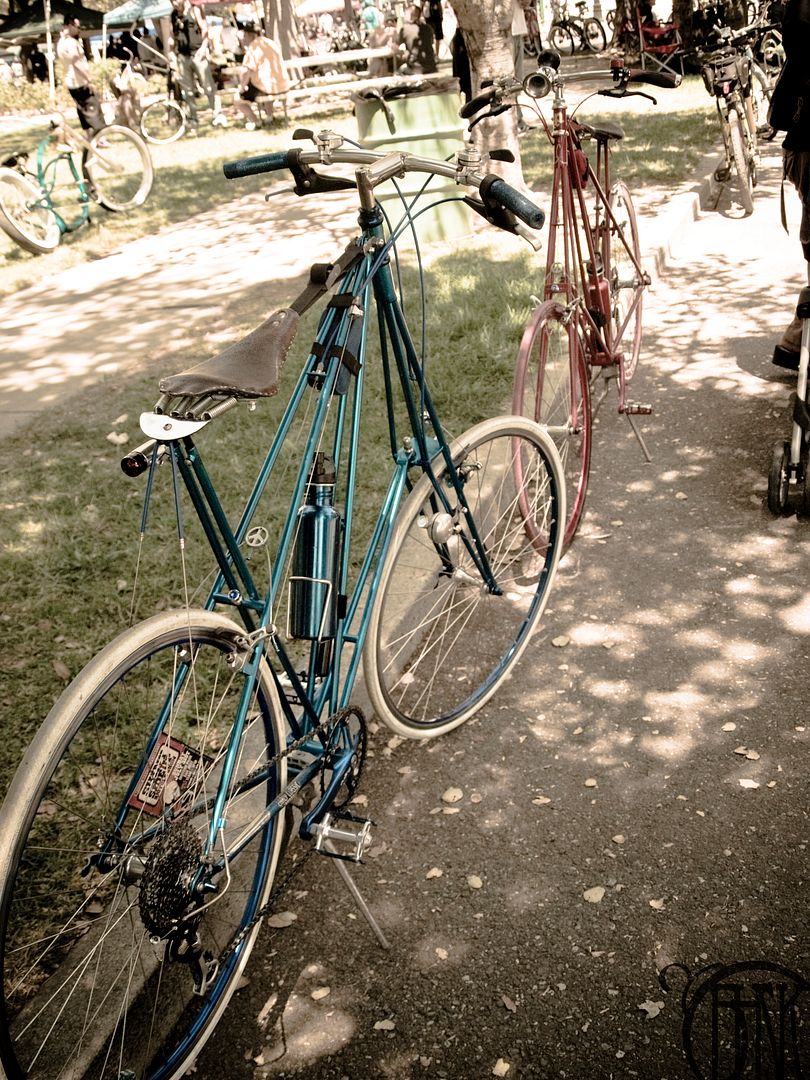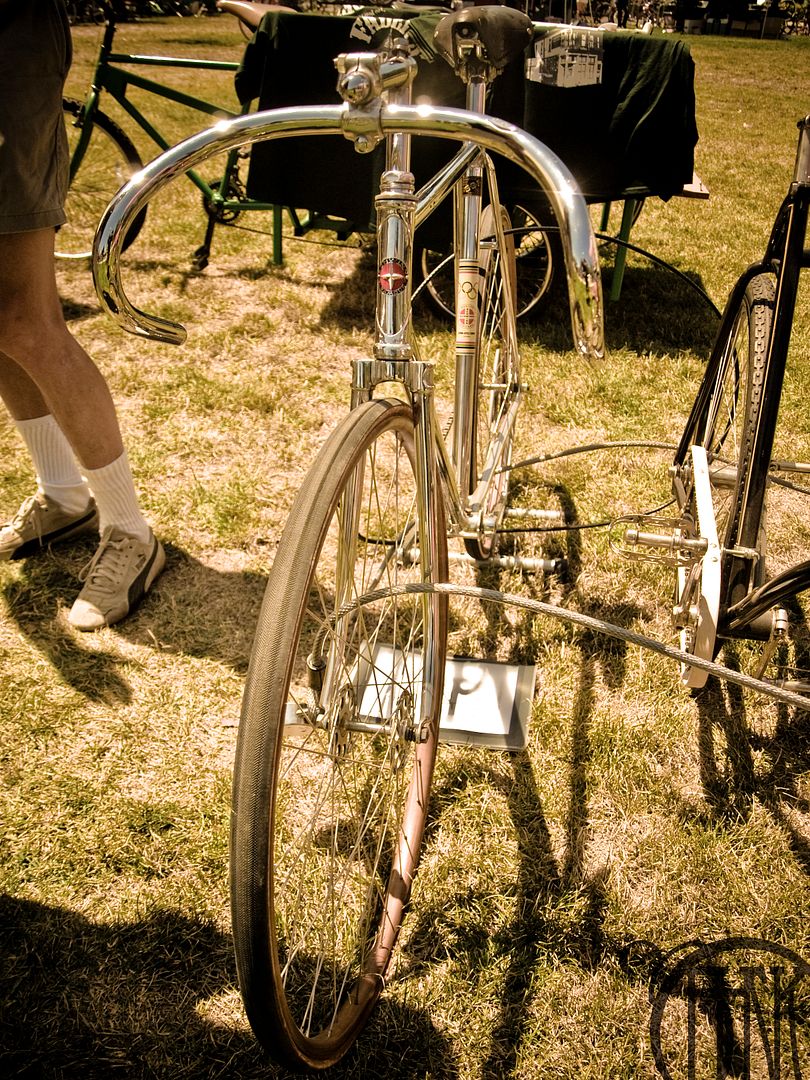 old school schwinn track bike? mmmmmmm delicious.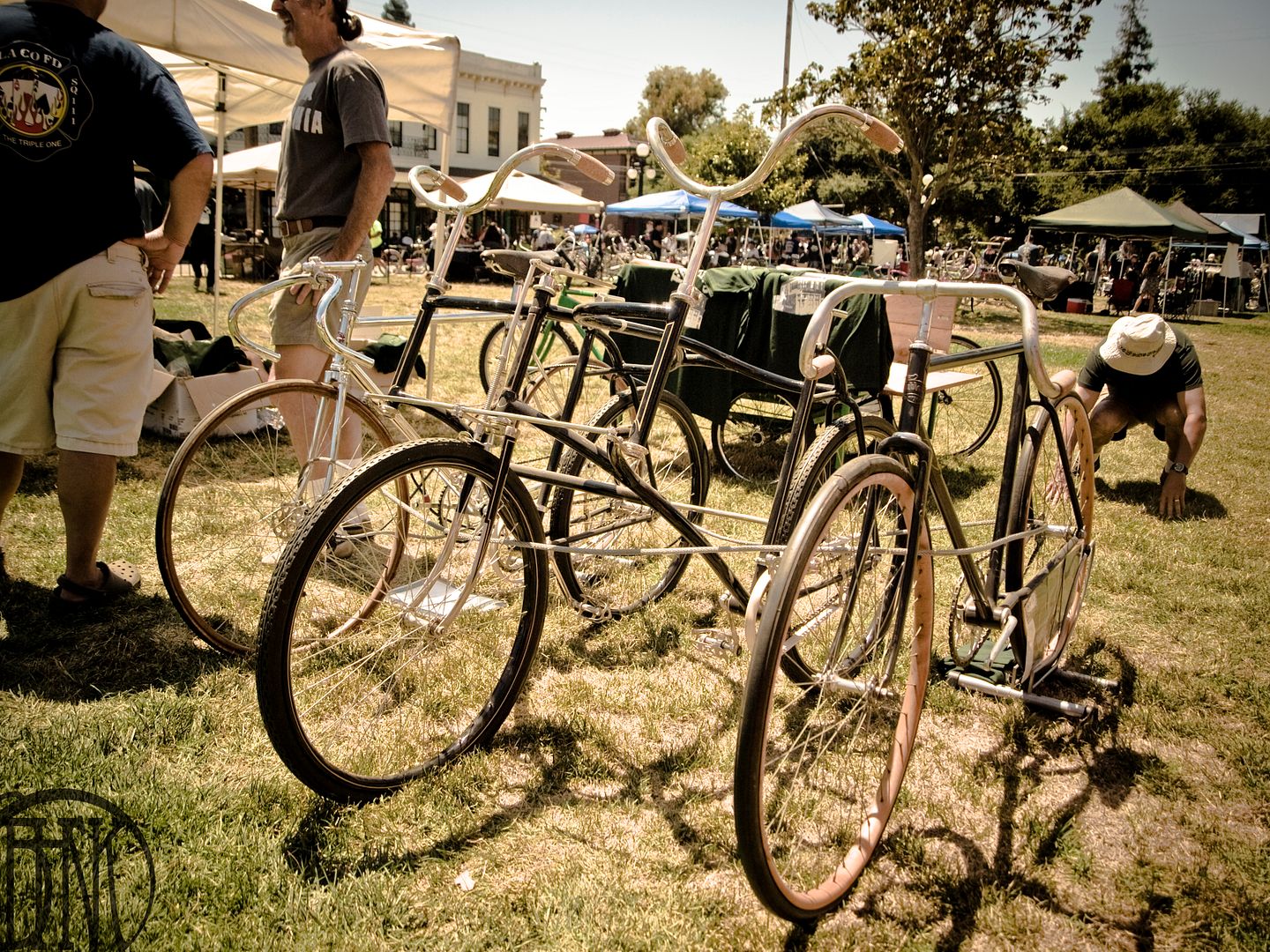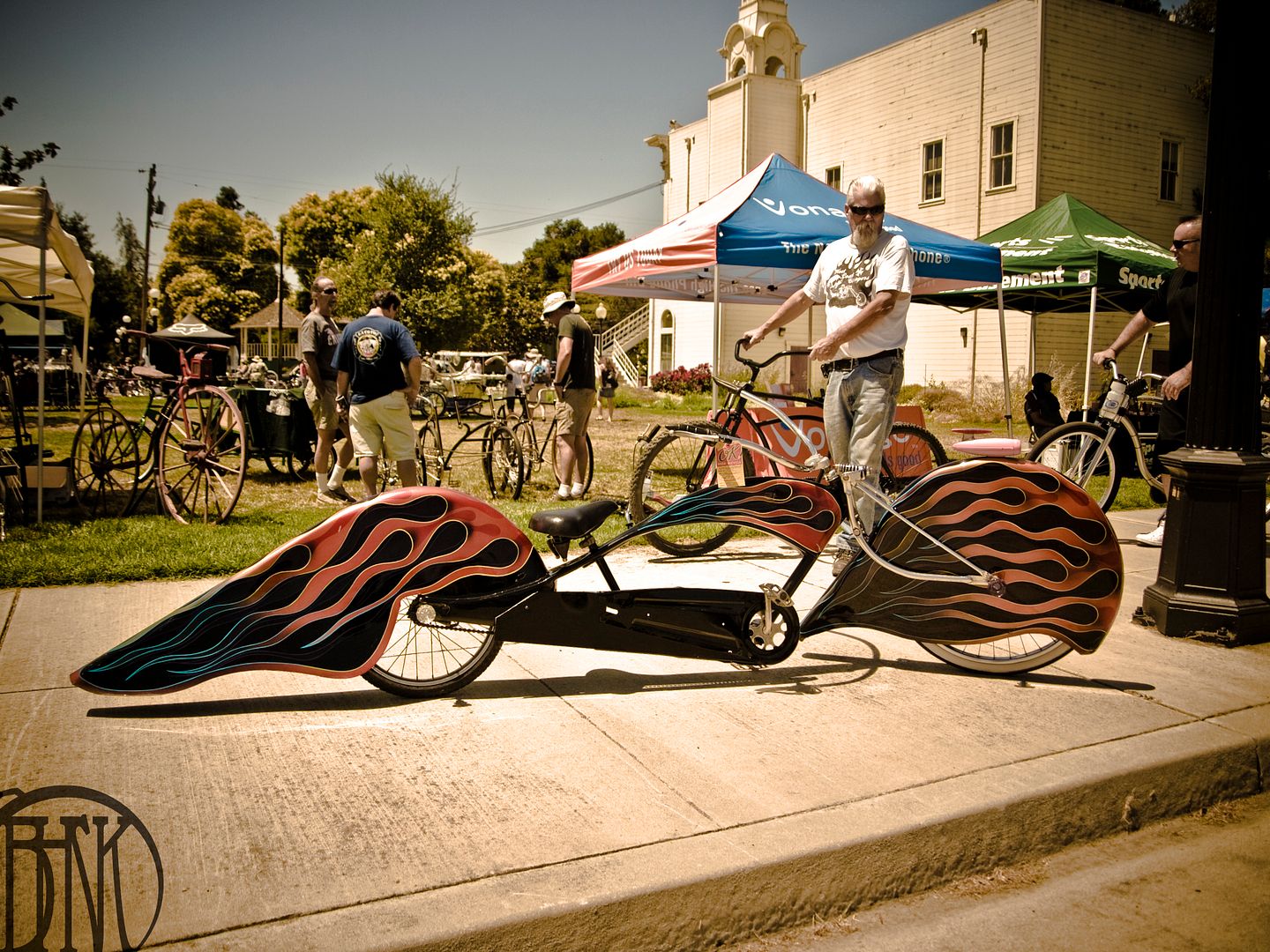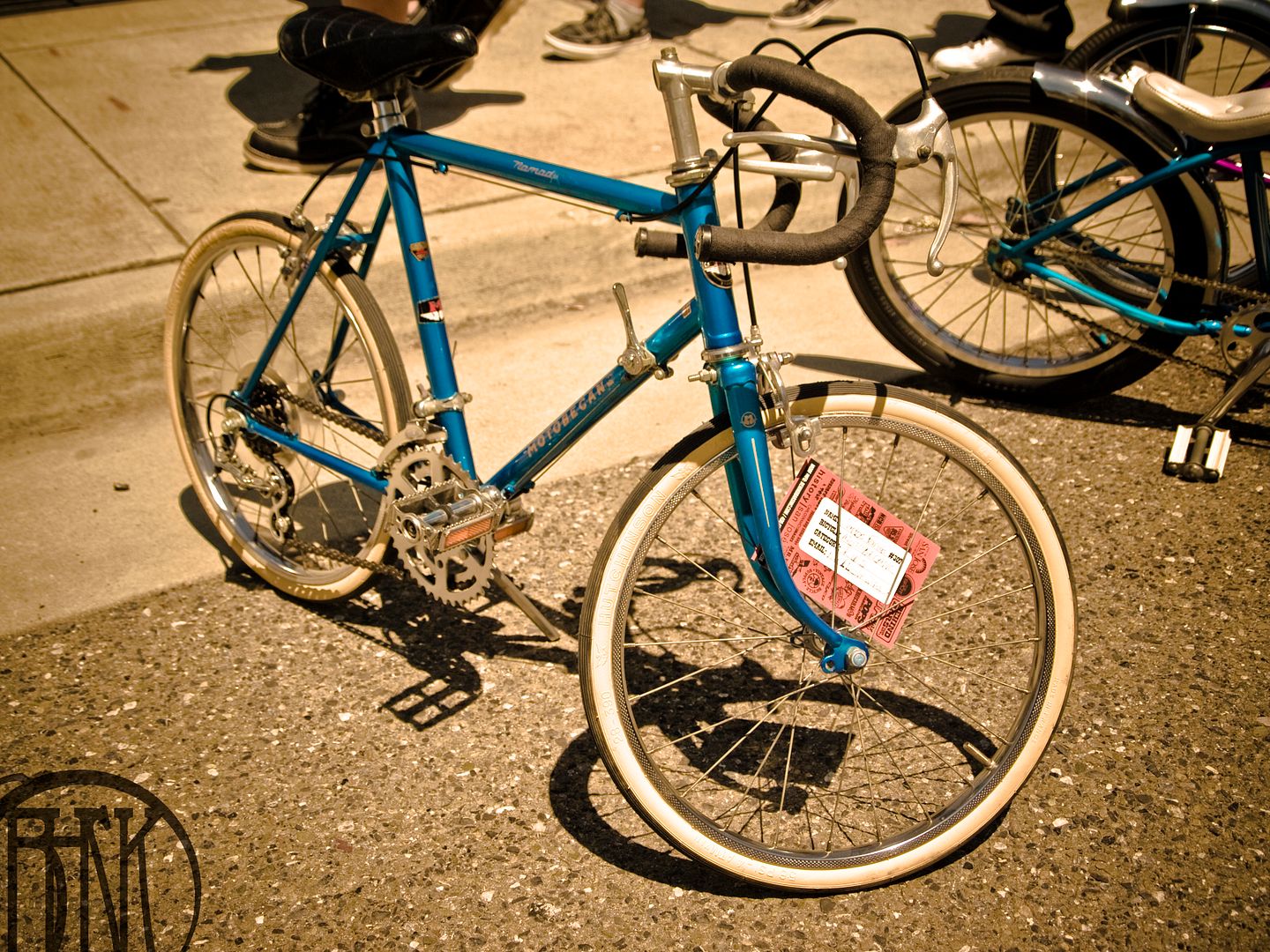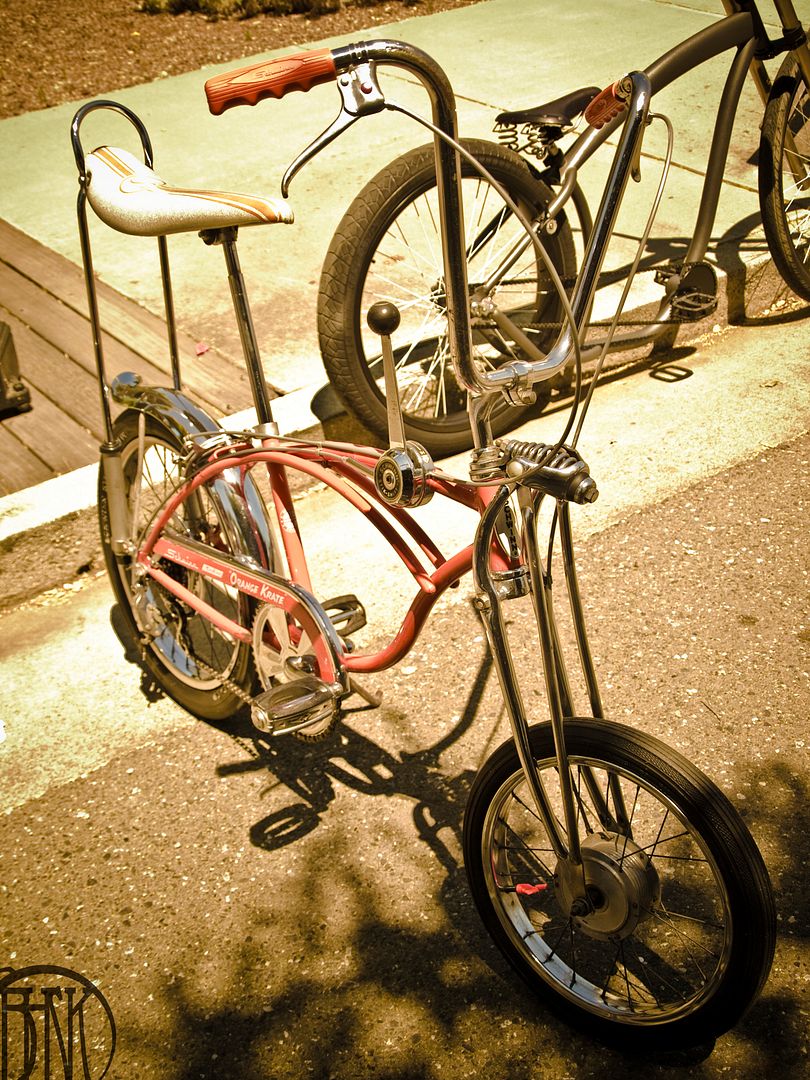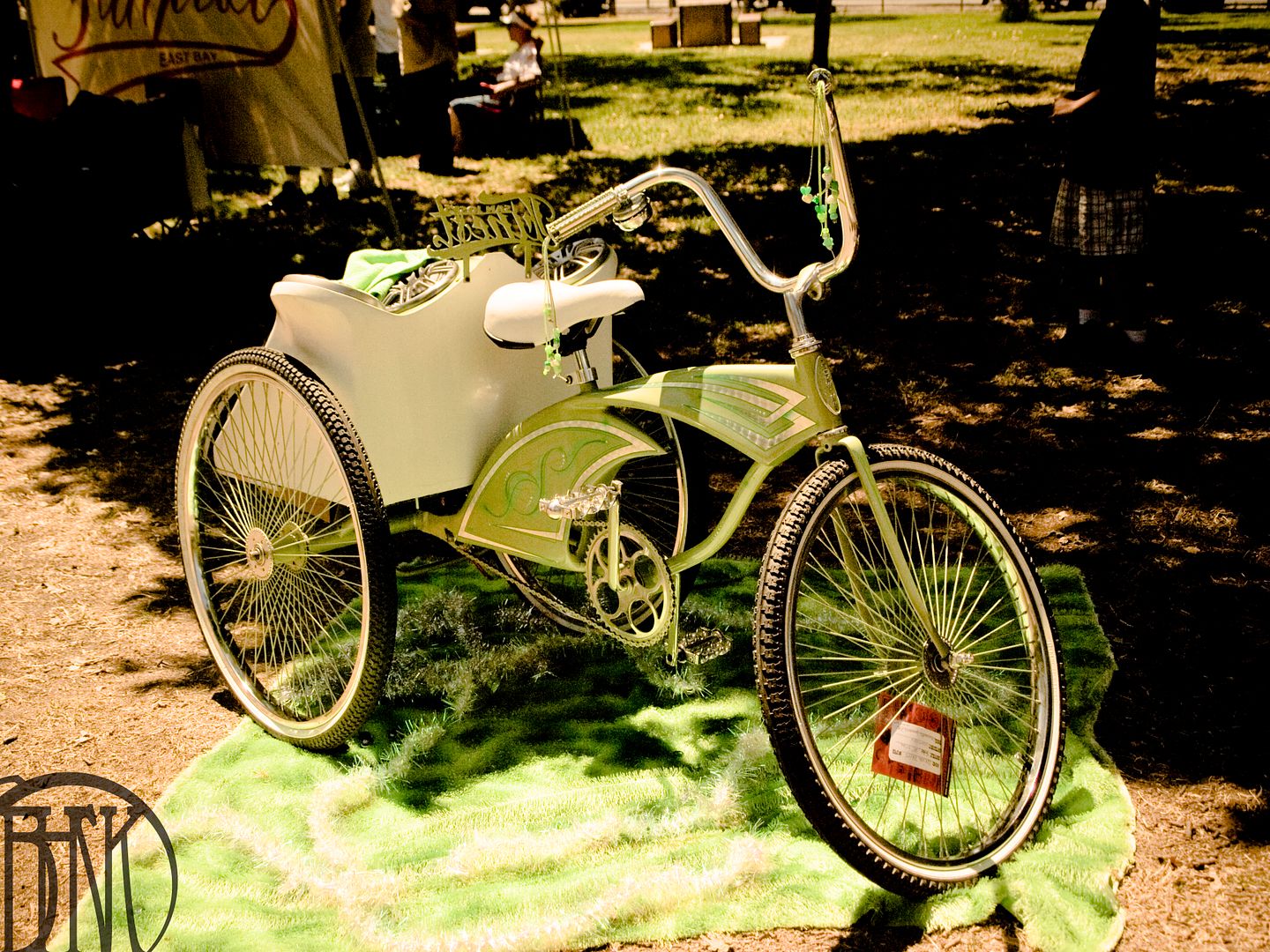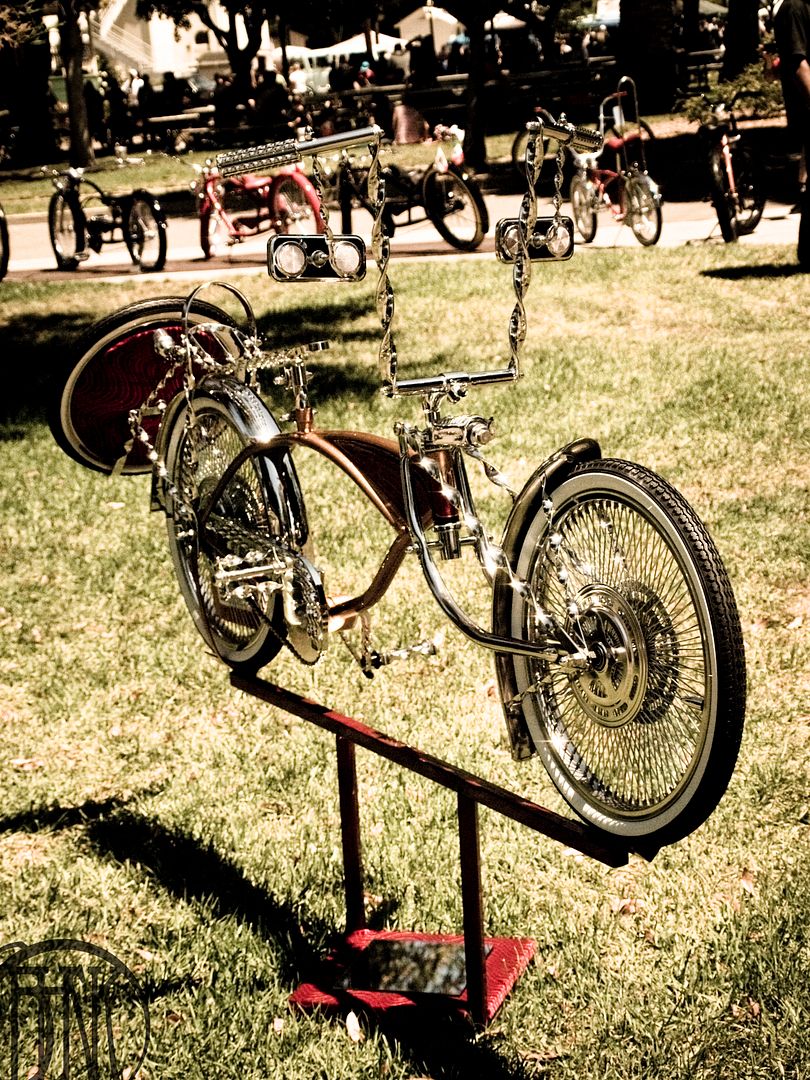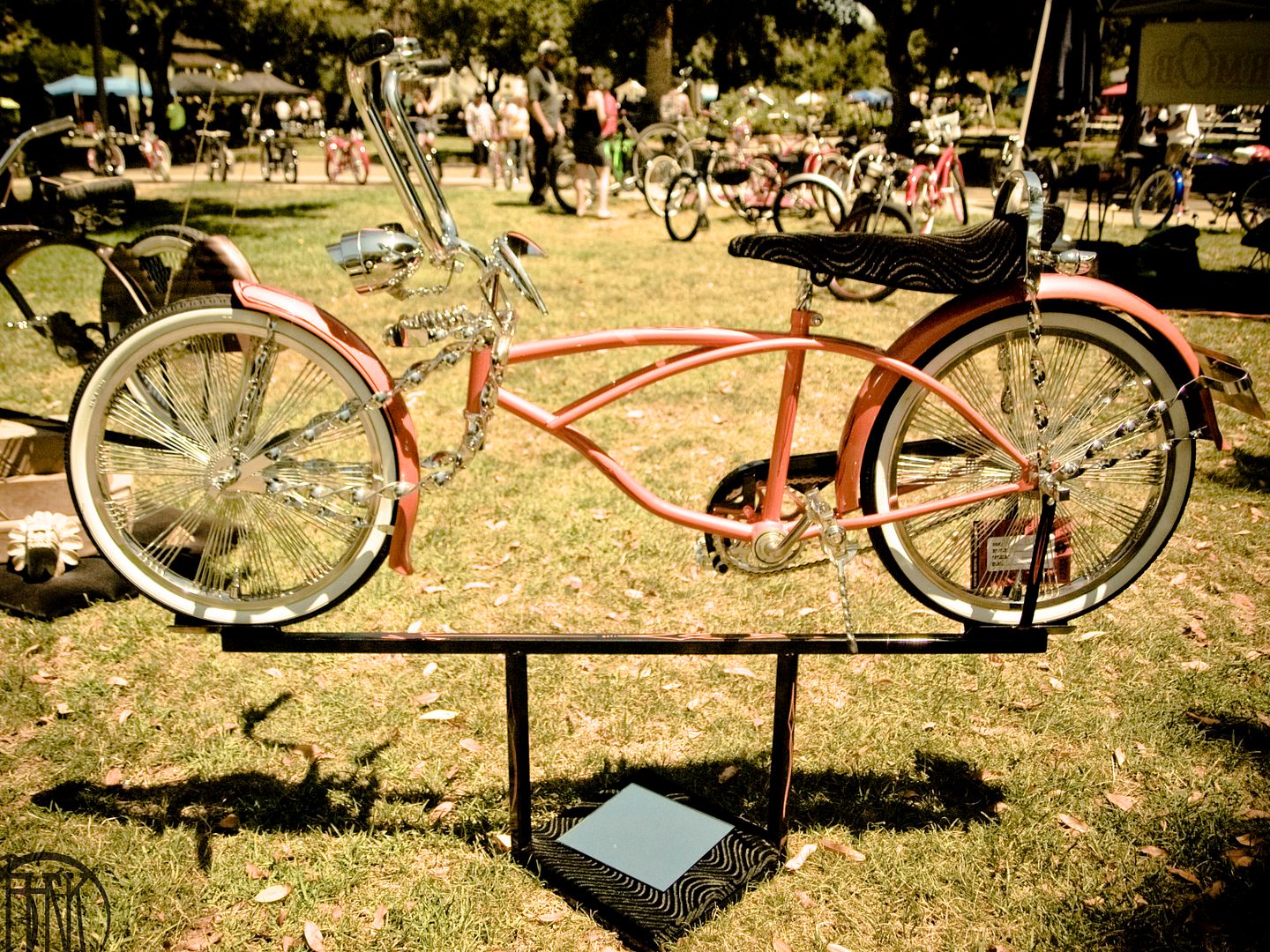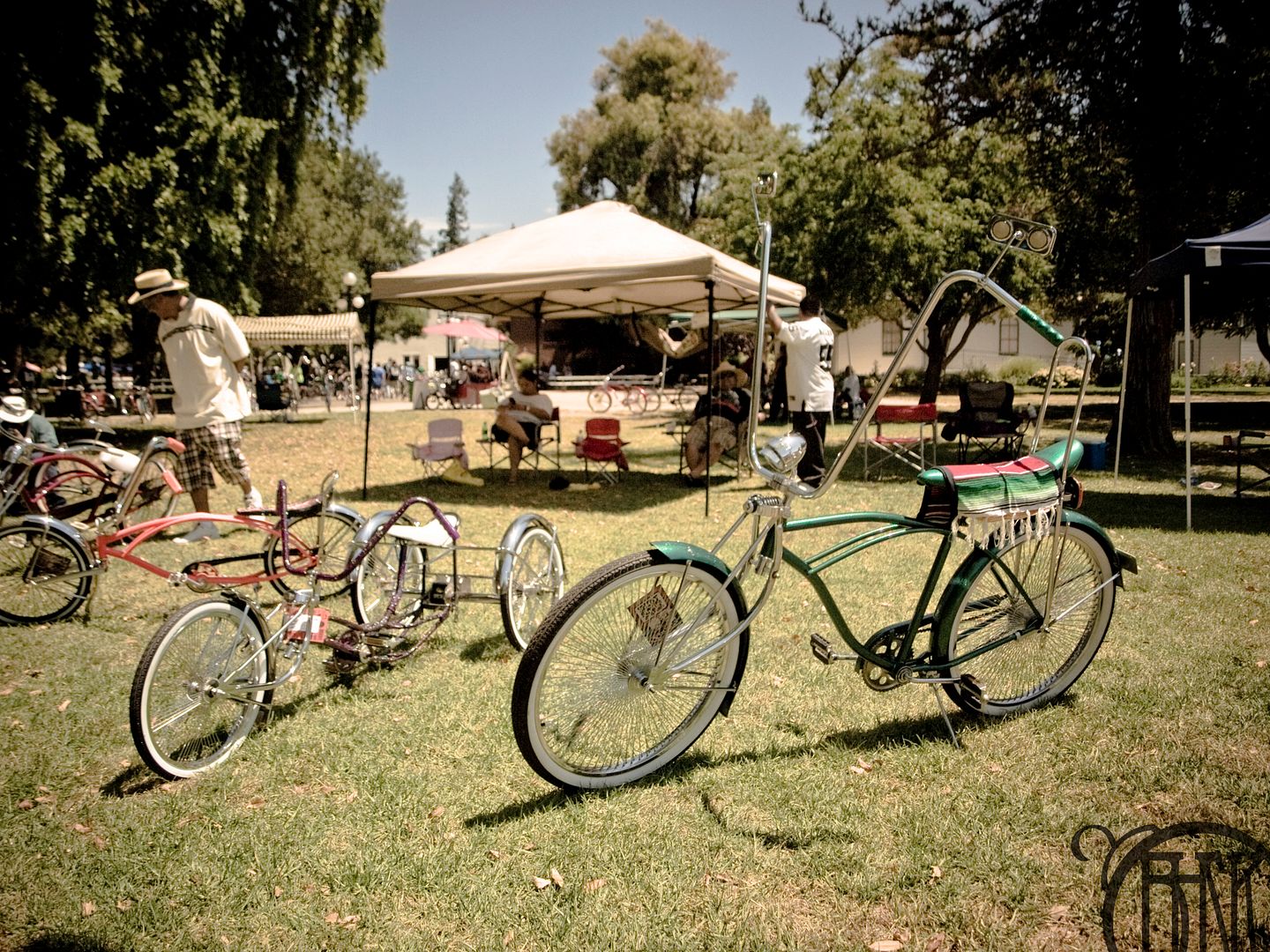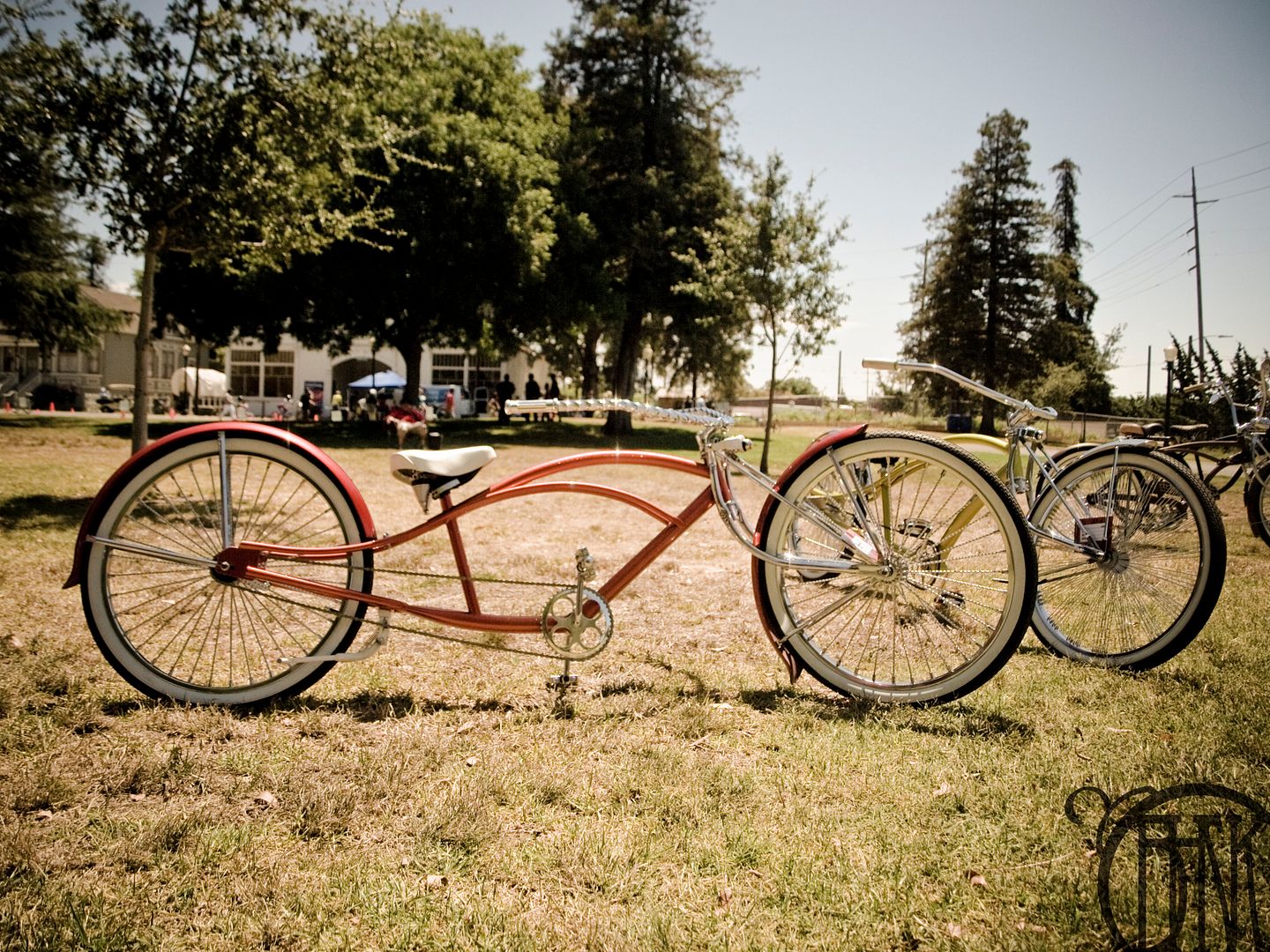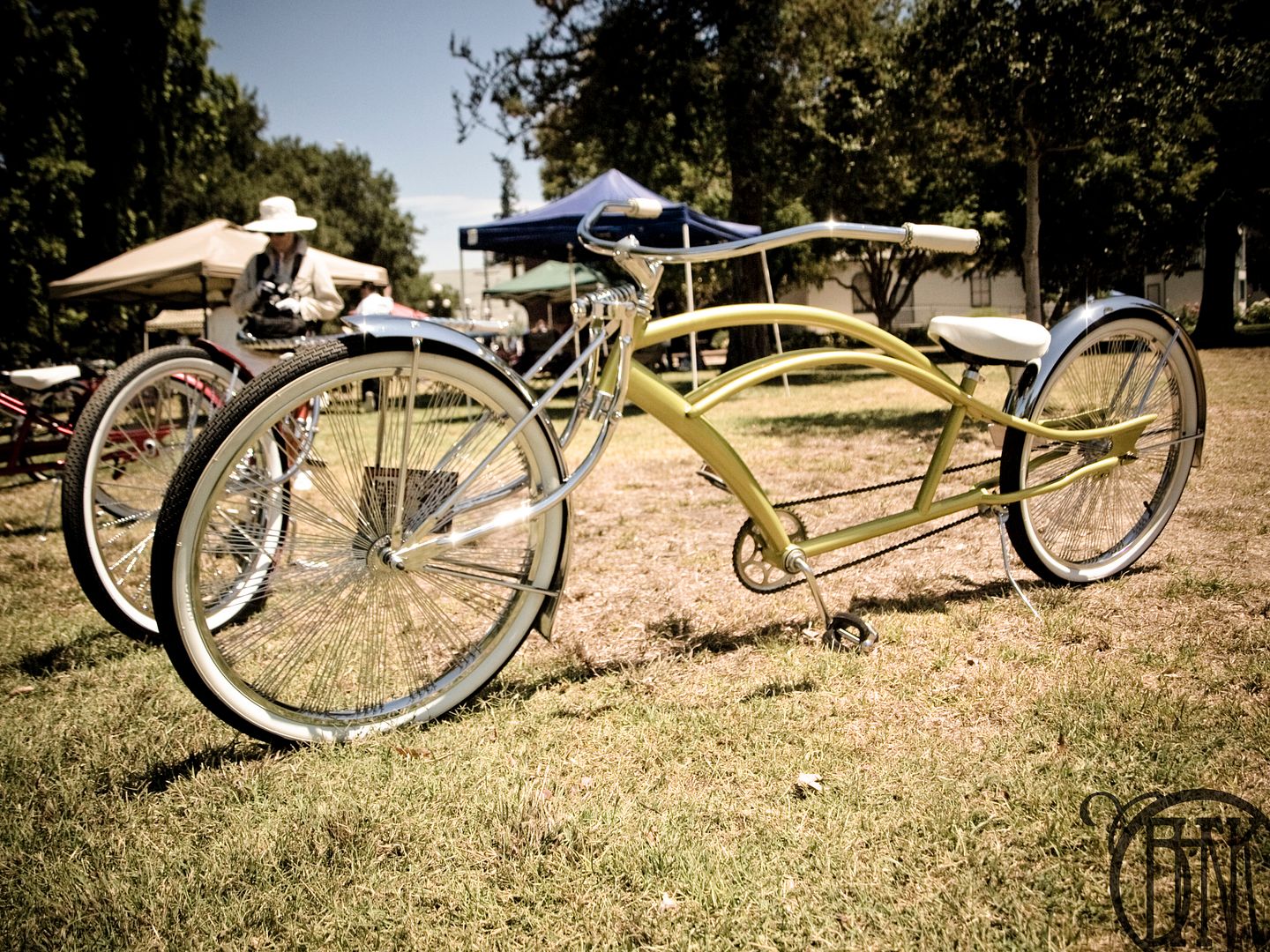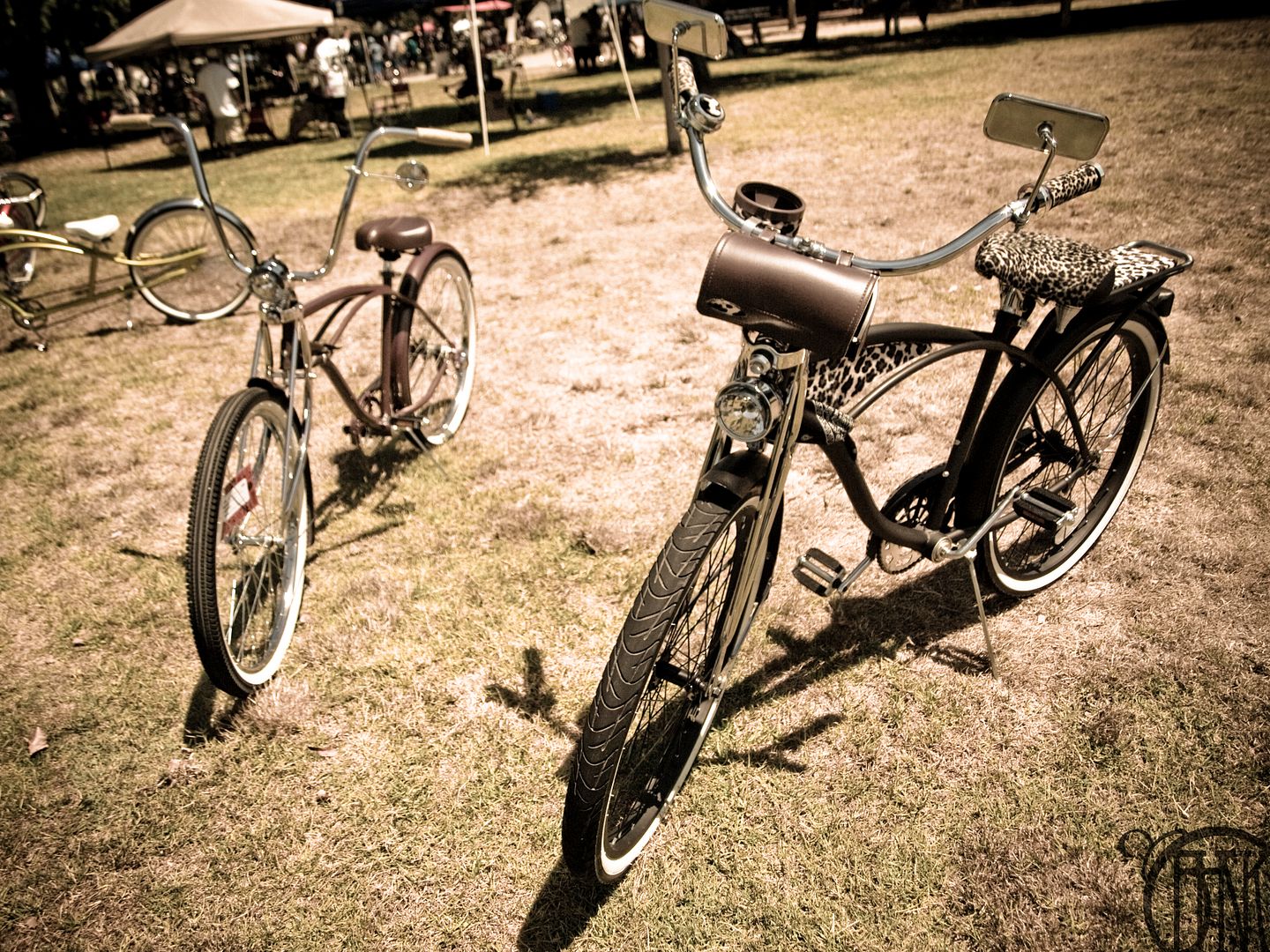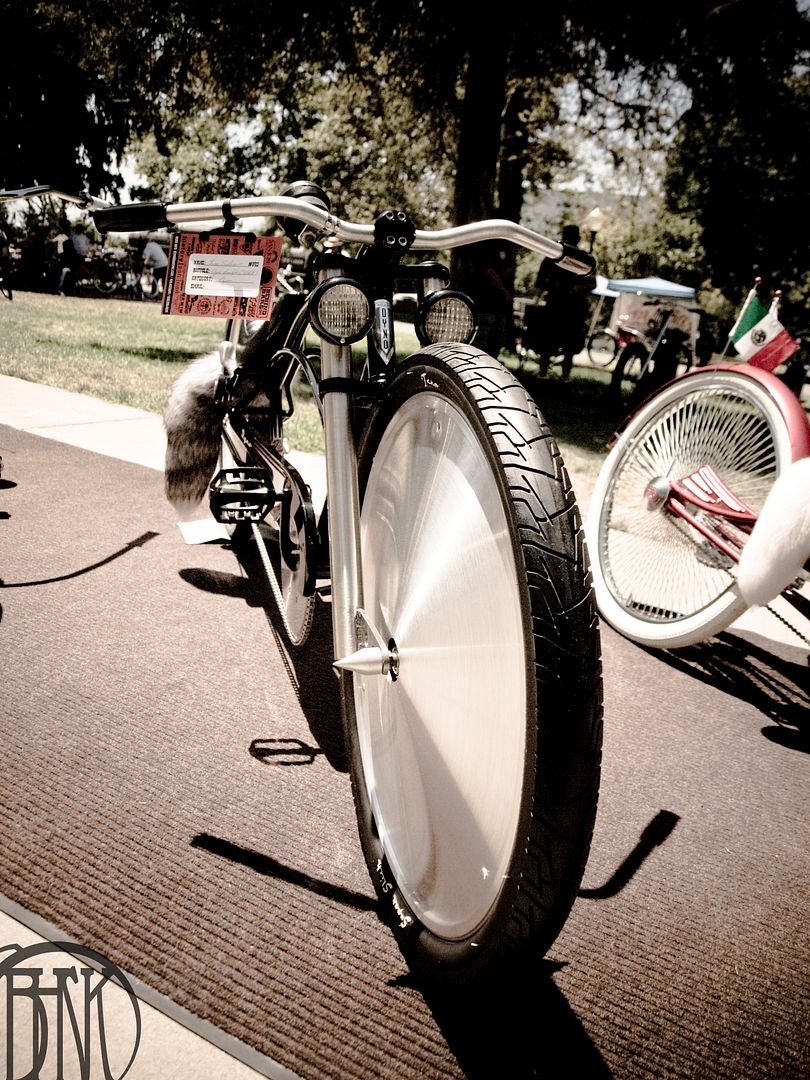 this was also one of my favorites. those mooneye wheel discs make me warm and tingly. so on point....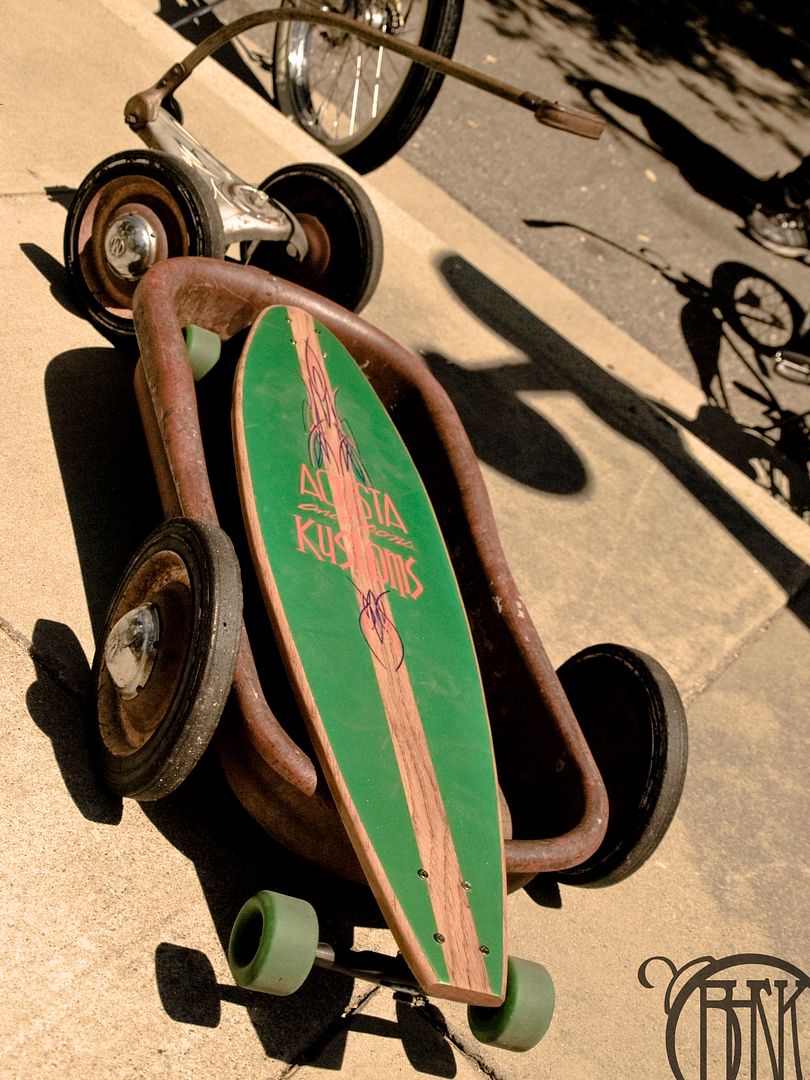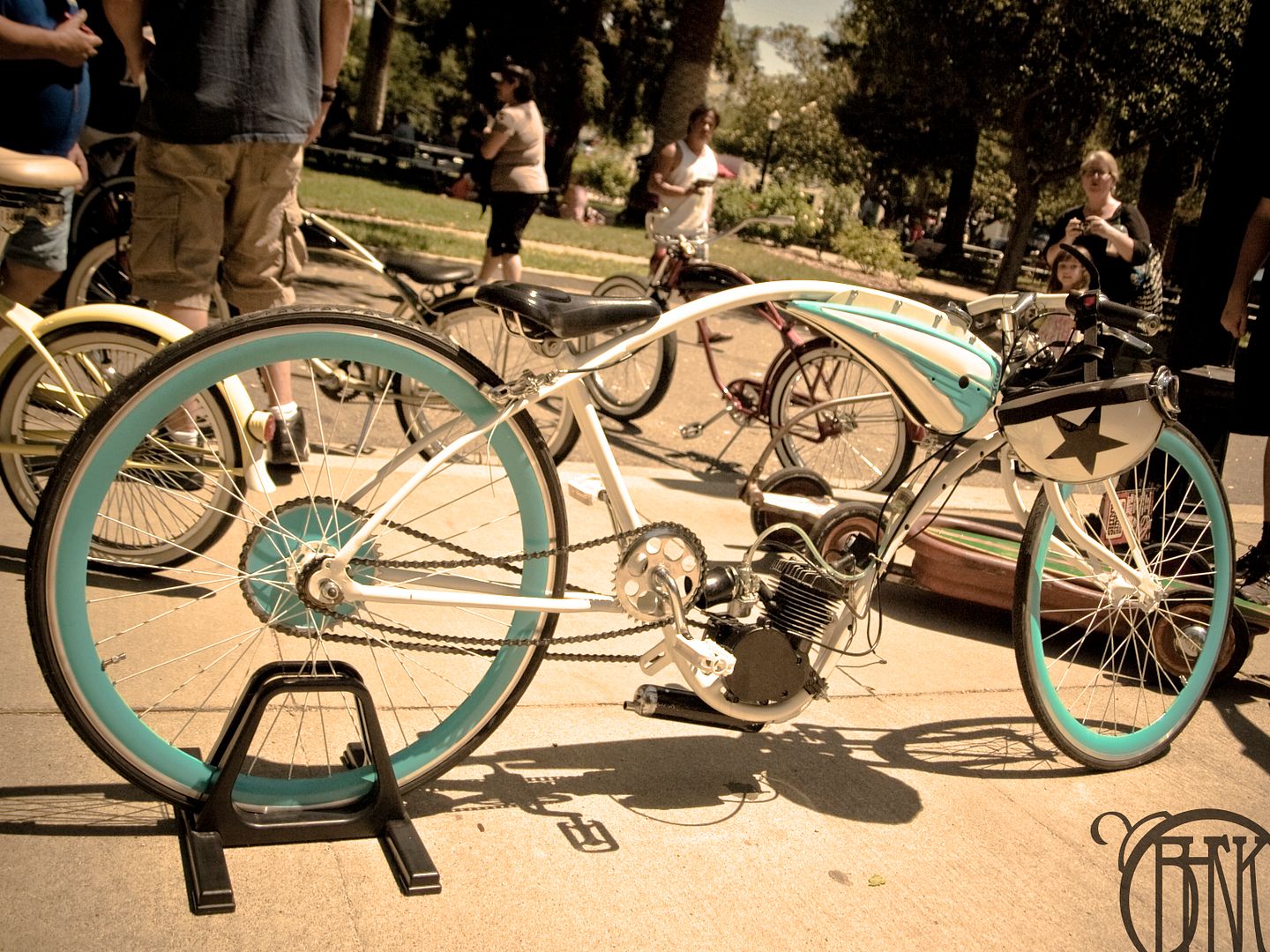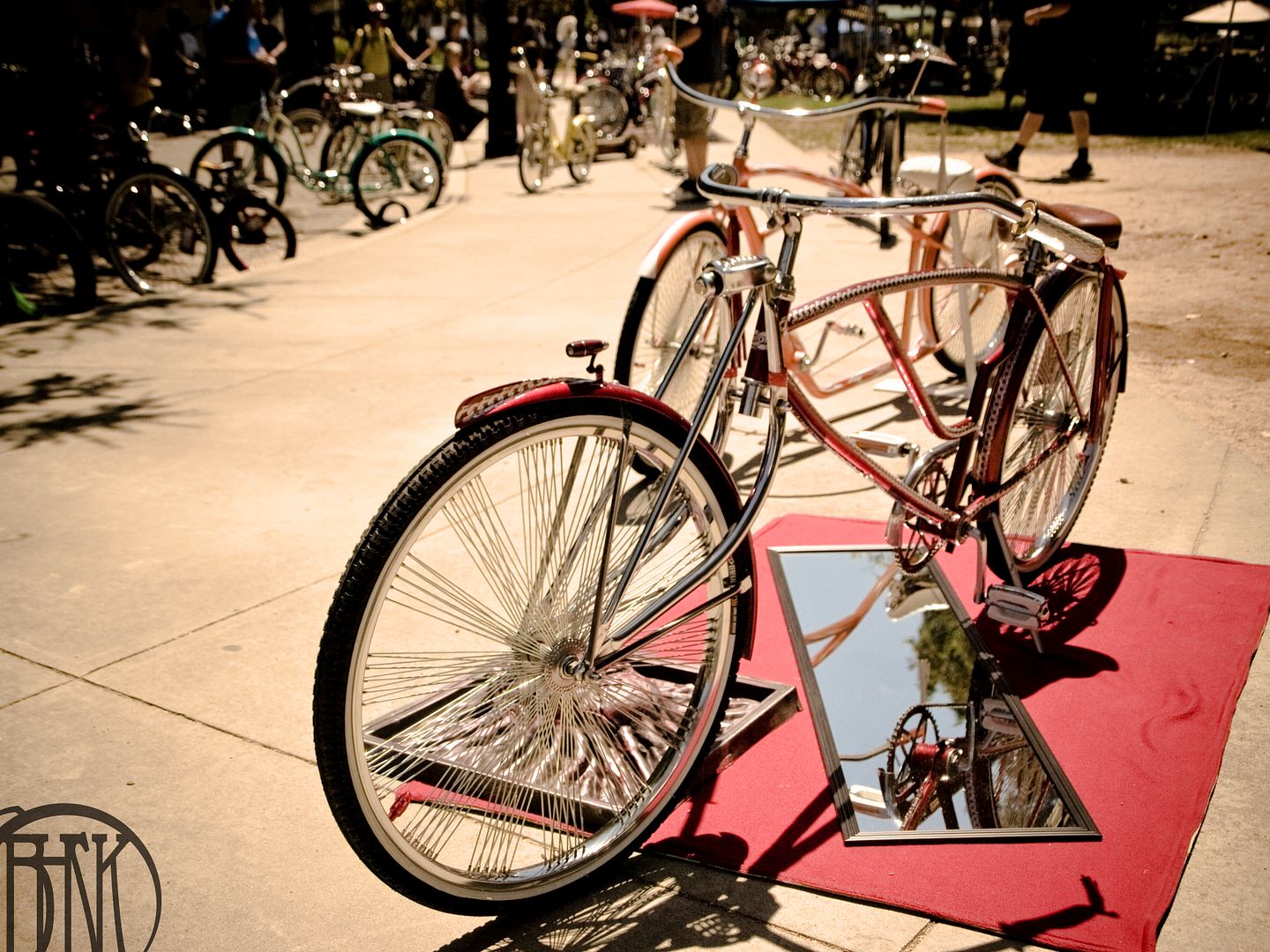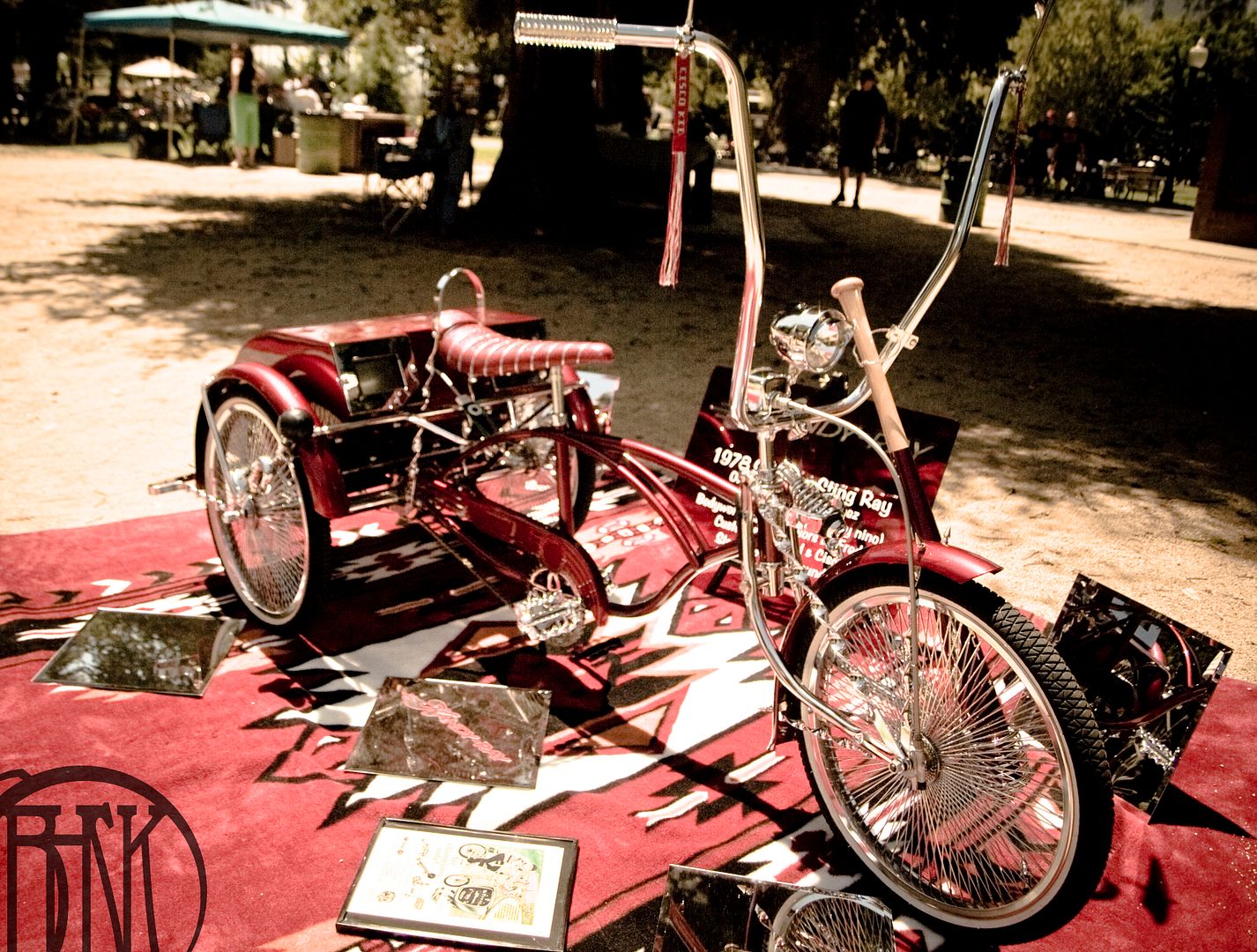 this thing was so shiny that i had to tone down the exposure and crap. it also had a full blown stereo, as well as 2 tv screens. damn.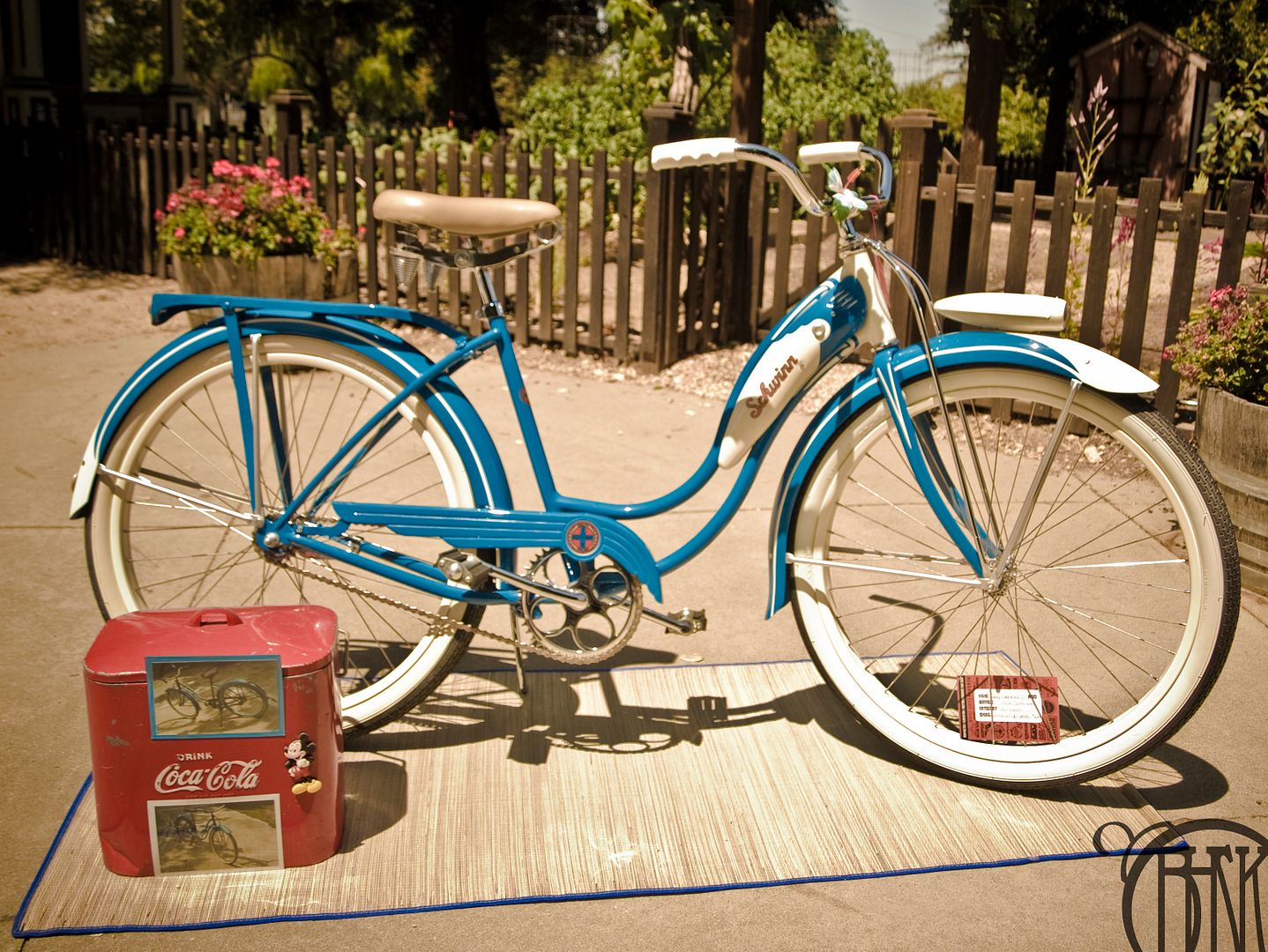 as for full restos, this one was the one. seriously looks like it came straight from the original catalog.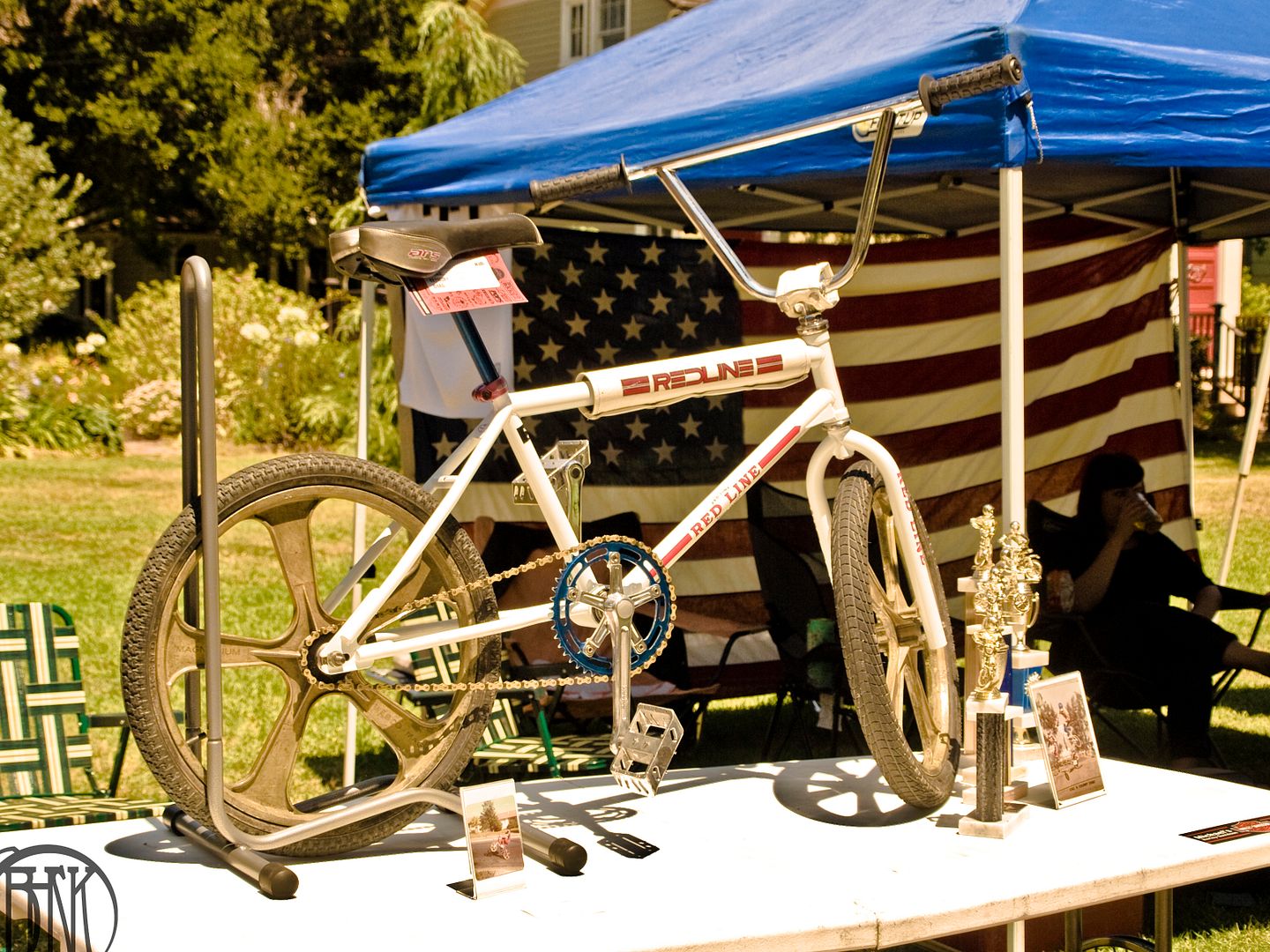 of course there were some sick vintage bmx bikes there as well.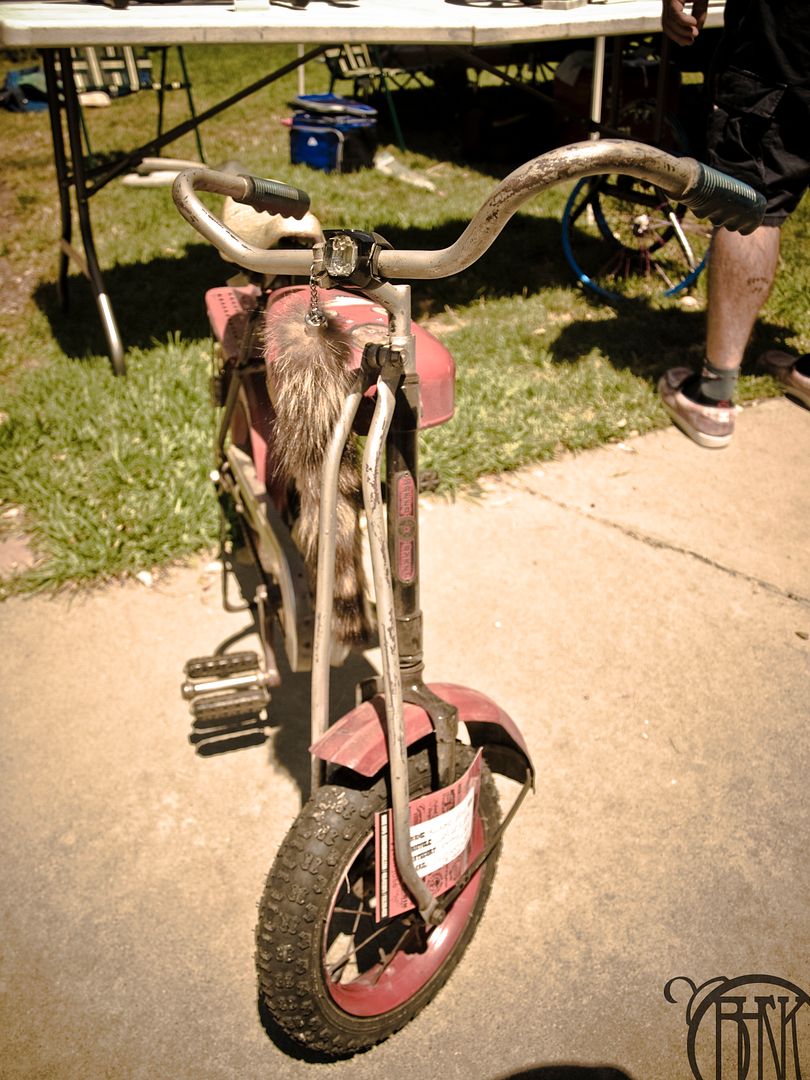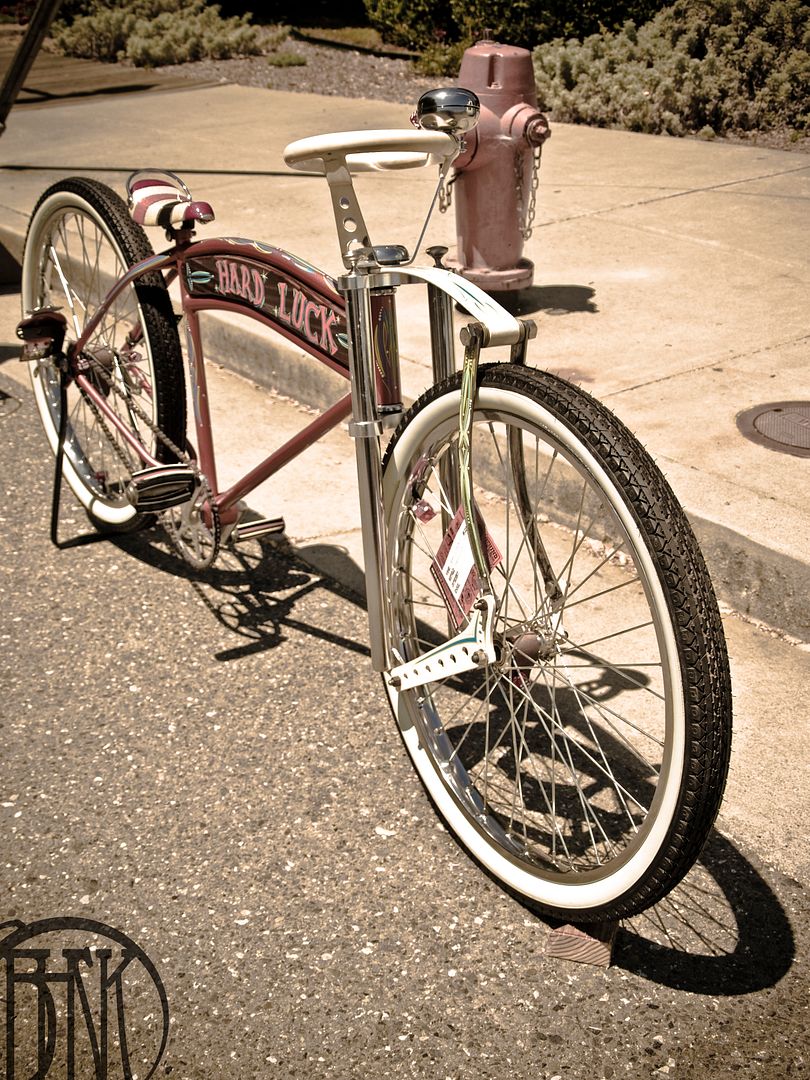 our frinds at
pops fabrication
were displayed in front of the
sfbikeexpo
tent. i'm really psyched to go again this november. bee on the look out for some promotion soon.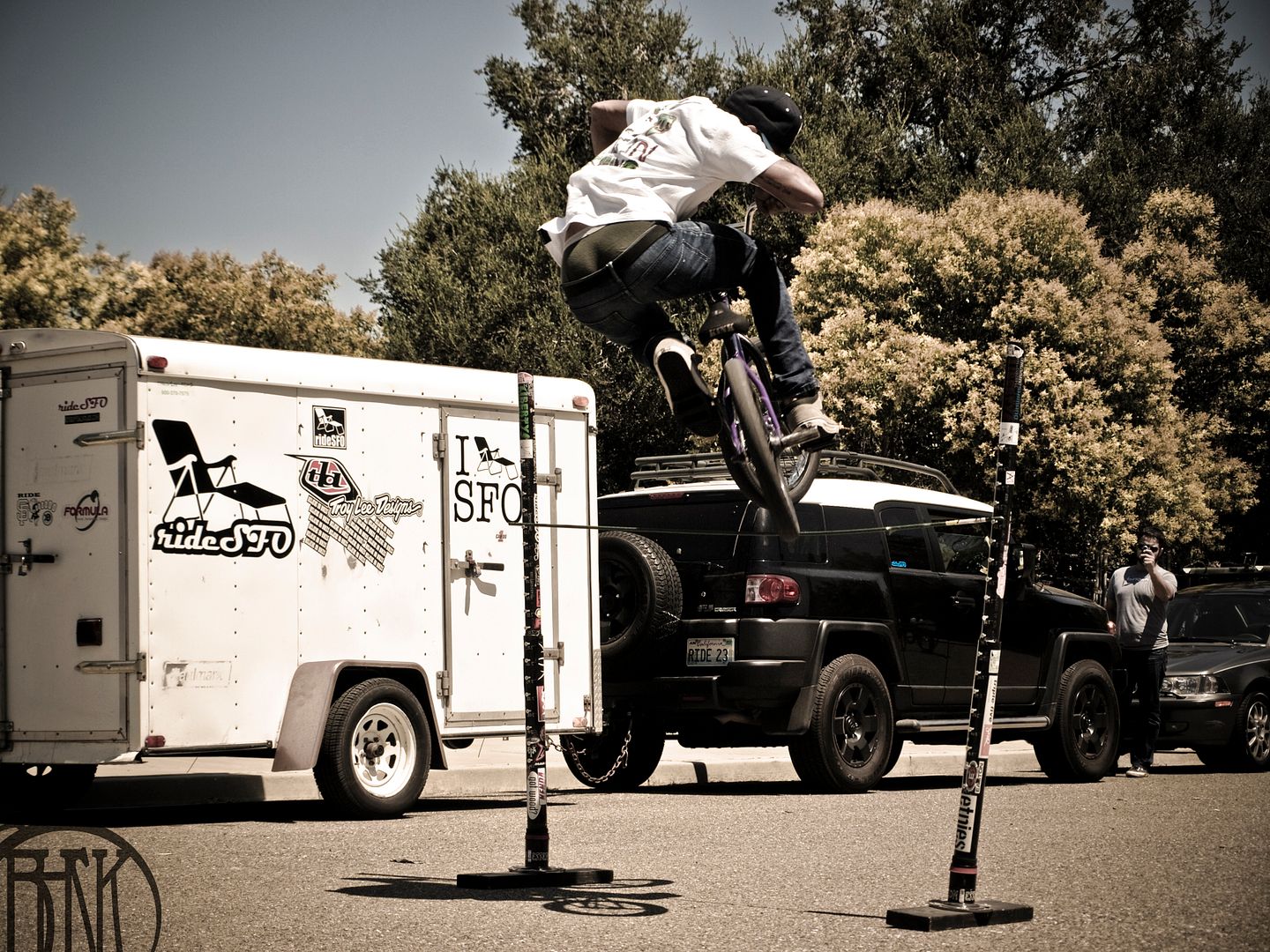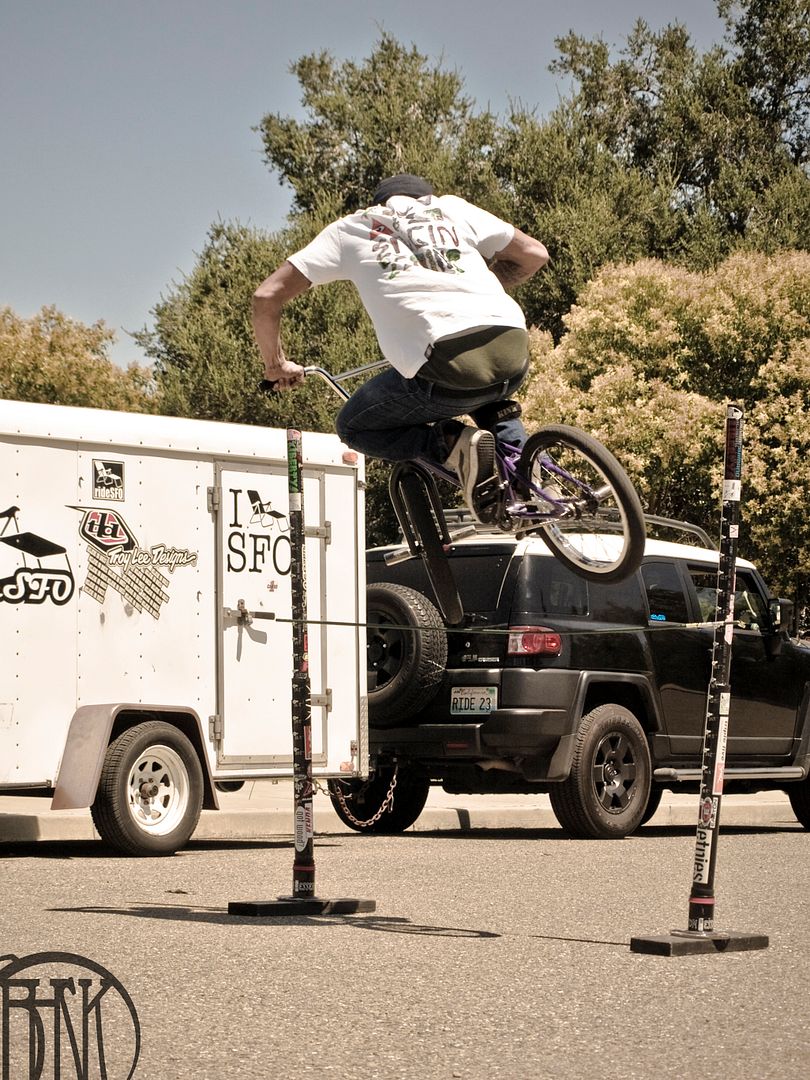 \
yes, that's josh boothby. he was blasting that on the SE then said fuck it, got a bmx bike and started 180ing it. funny thing was, he was blasting higher when he was 180ing rather than jumping it straight. thats how much the dude kills! hahaha!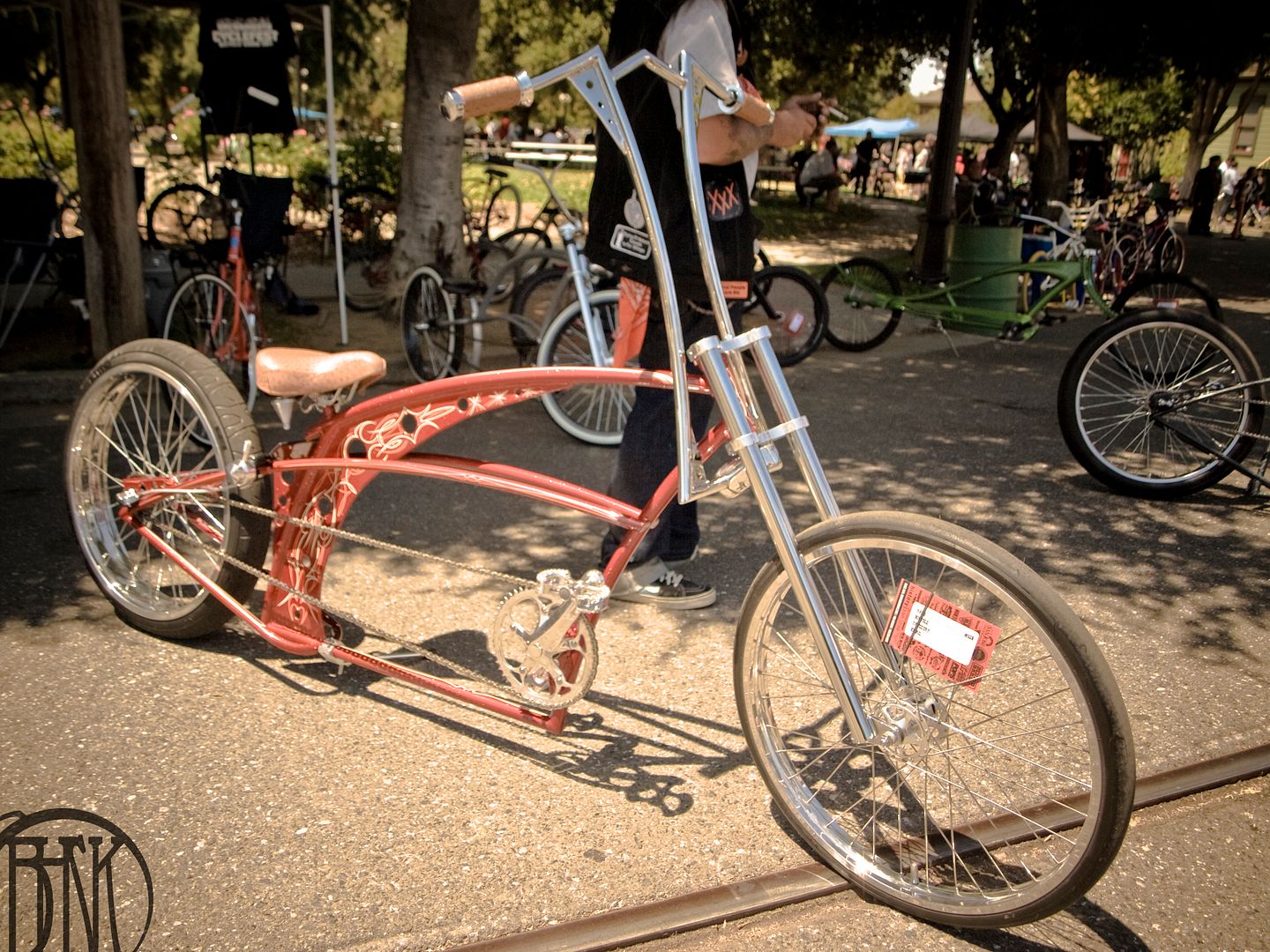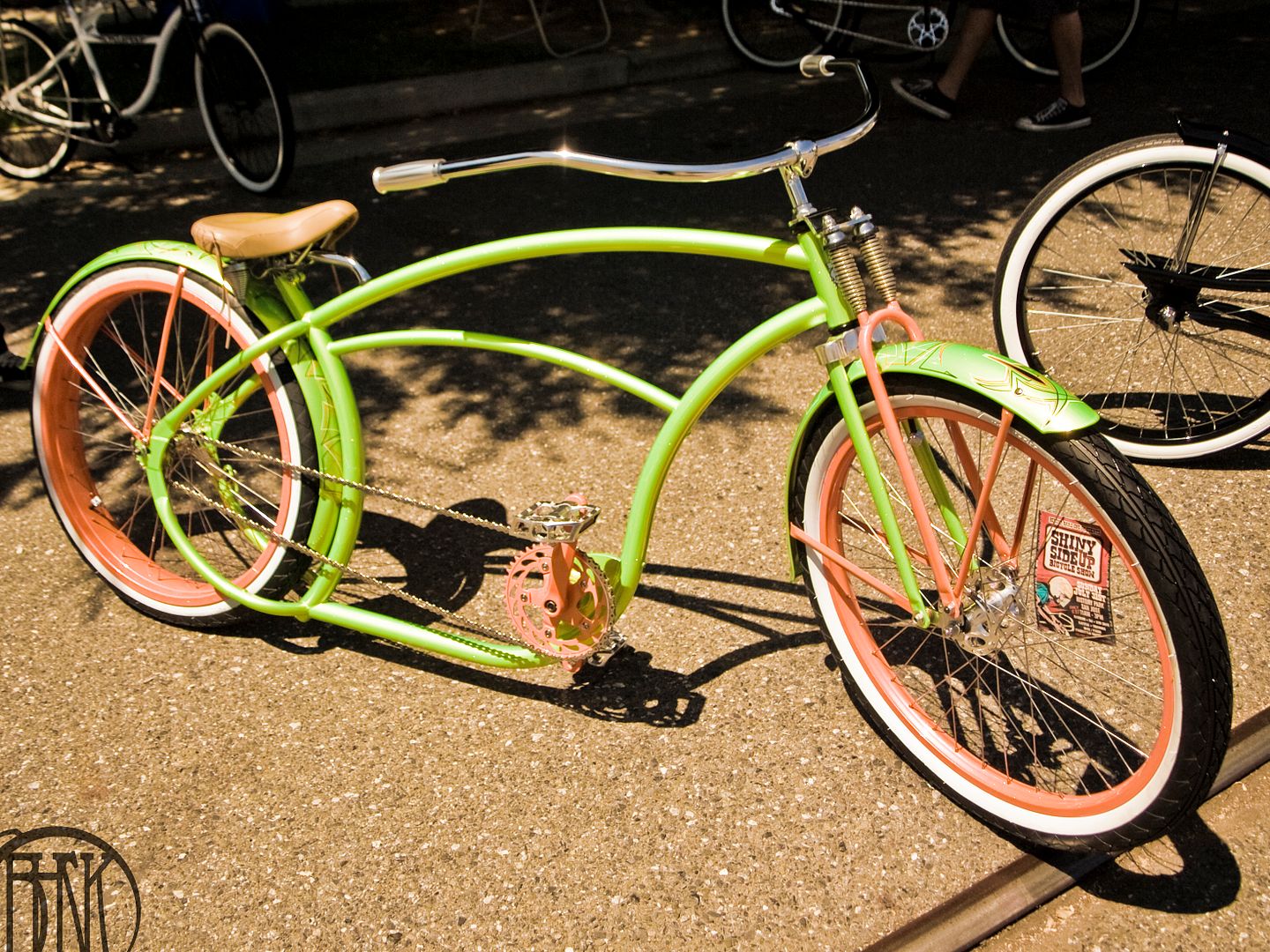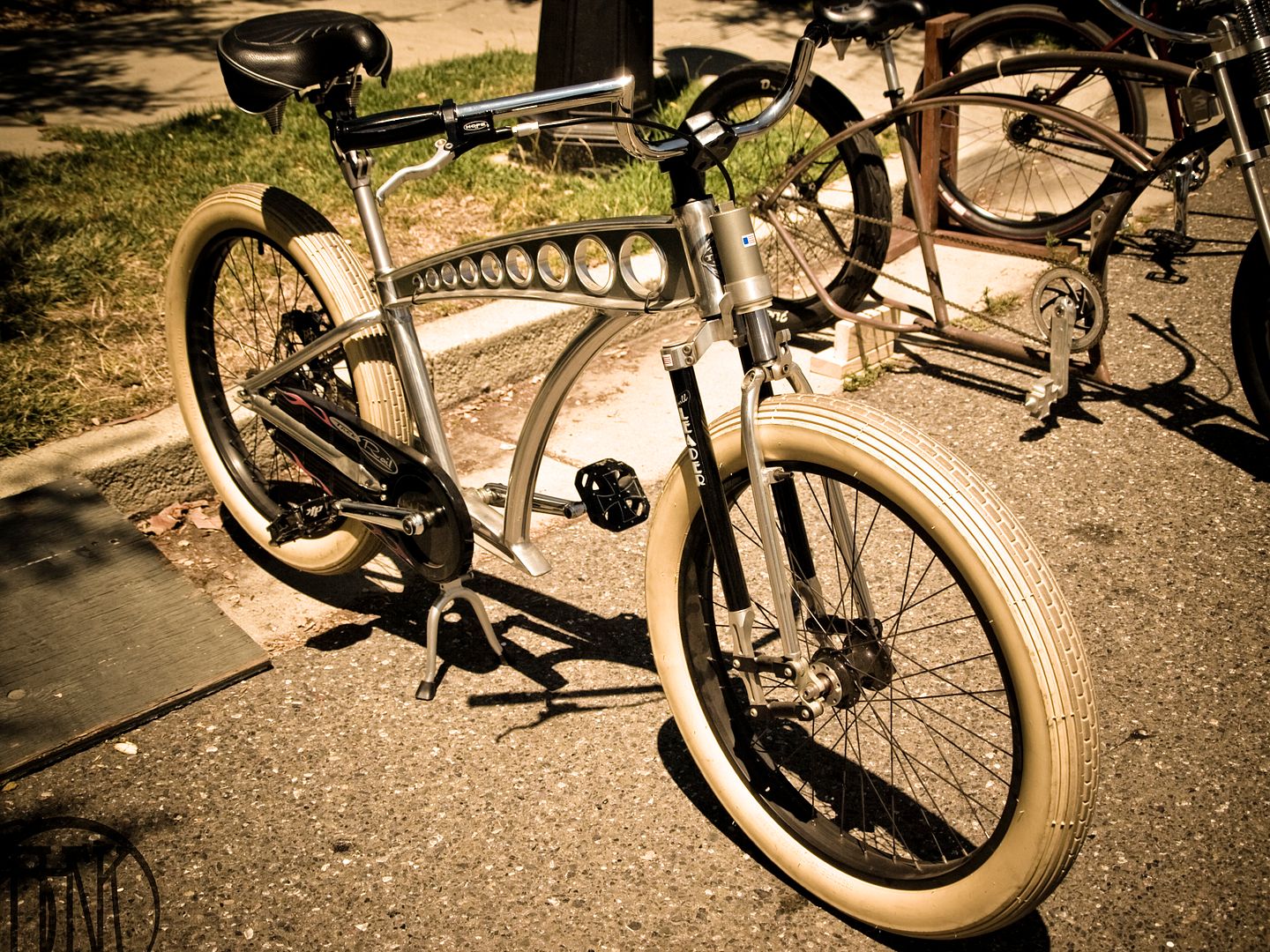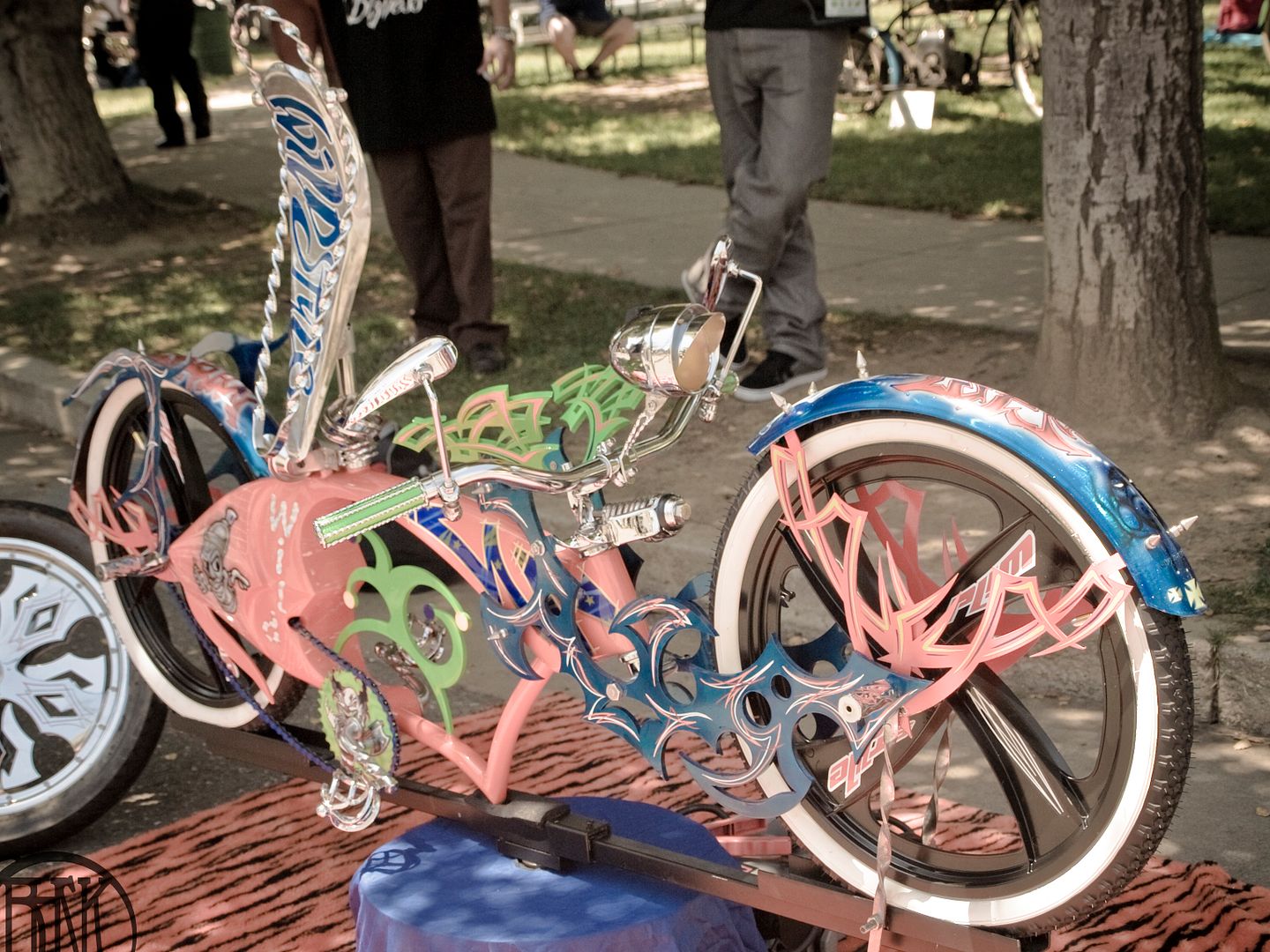 seriously, this is like metal graffiti. it's one of the craziest things i've seen. yes, the frame is lover than the wheel line. RIDICULOUS.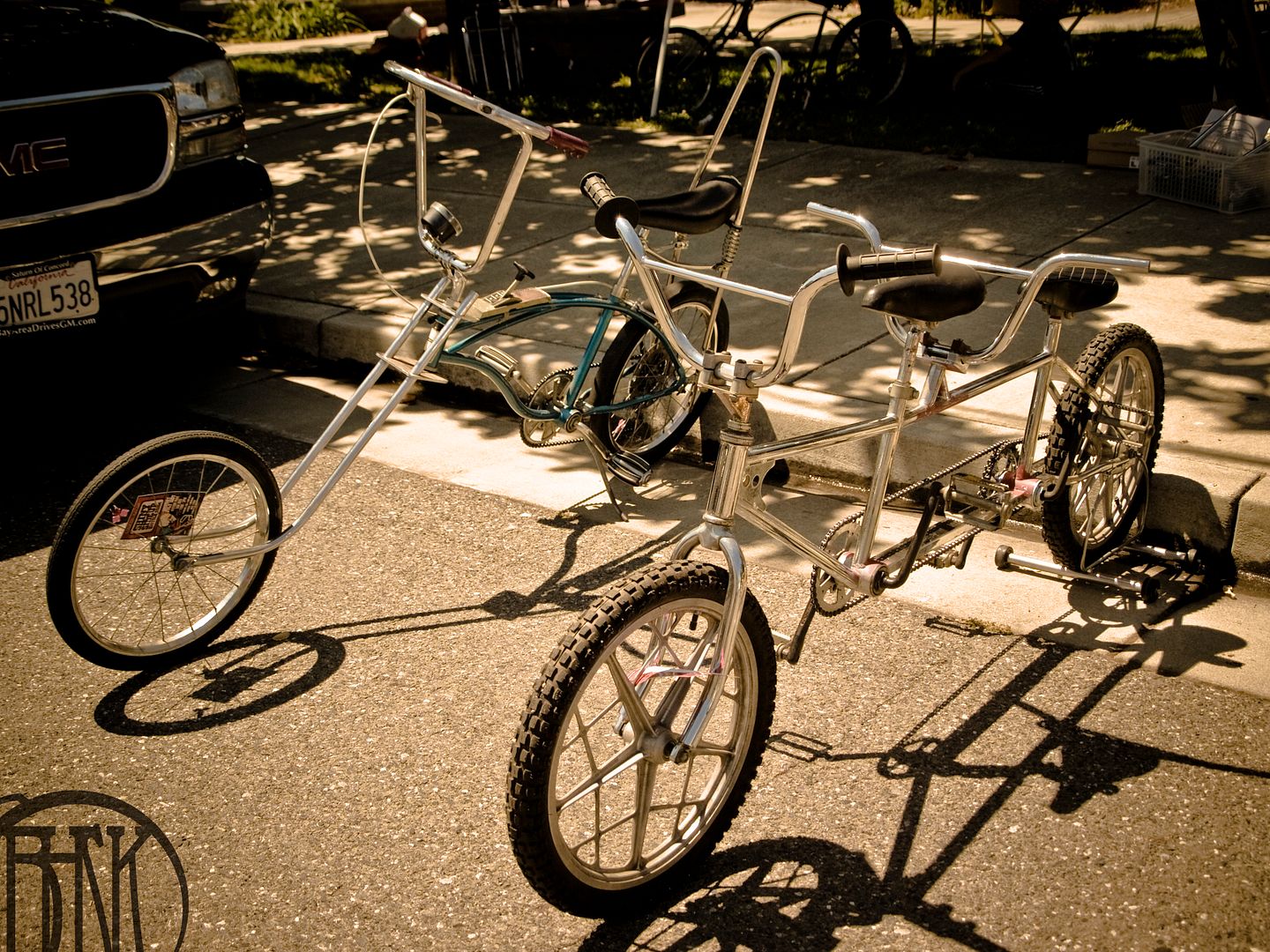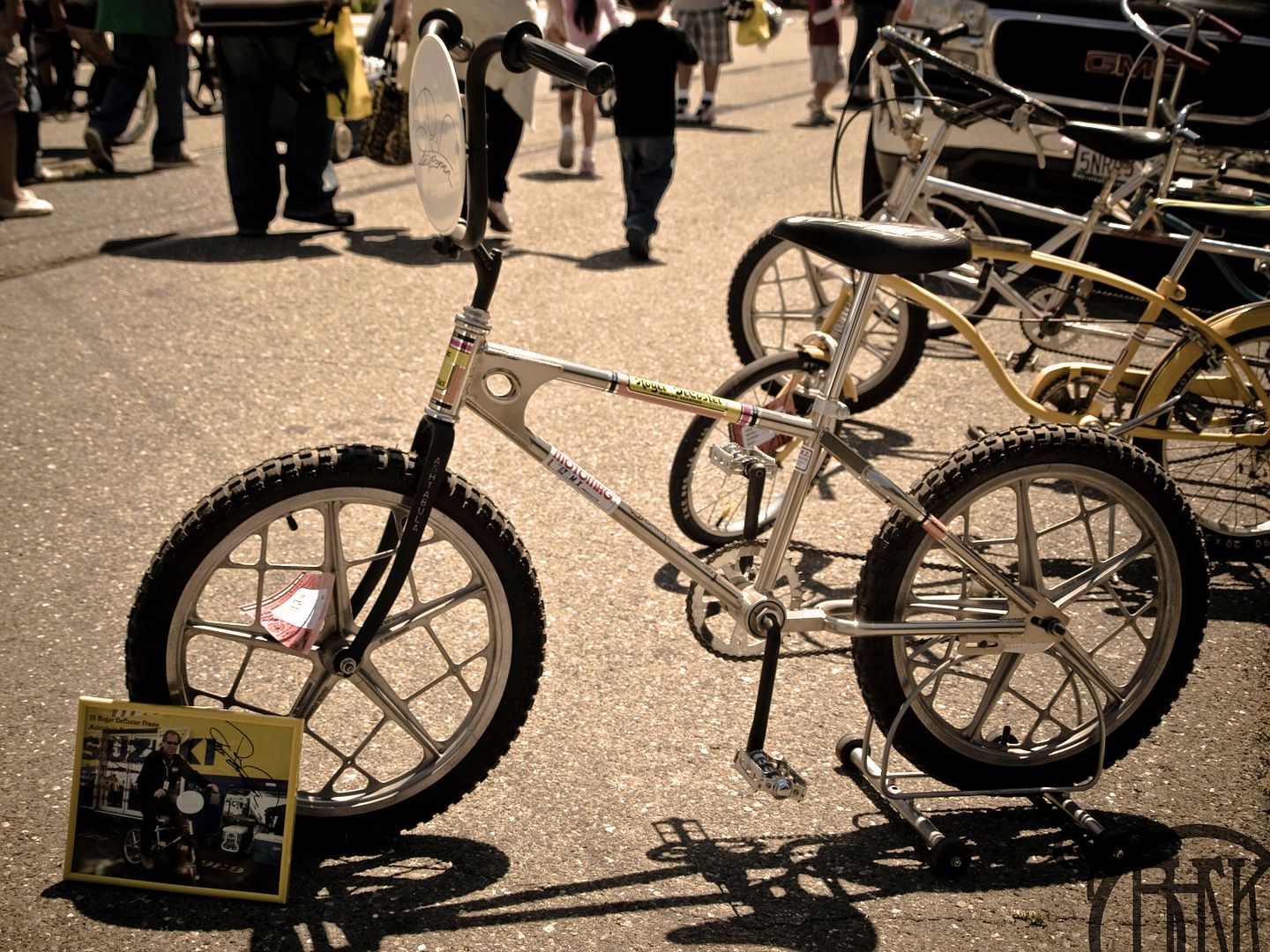 again, i'm obsessed with motomags. i'm sorry if youre not.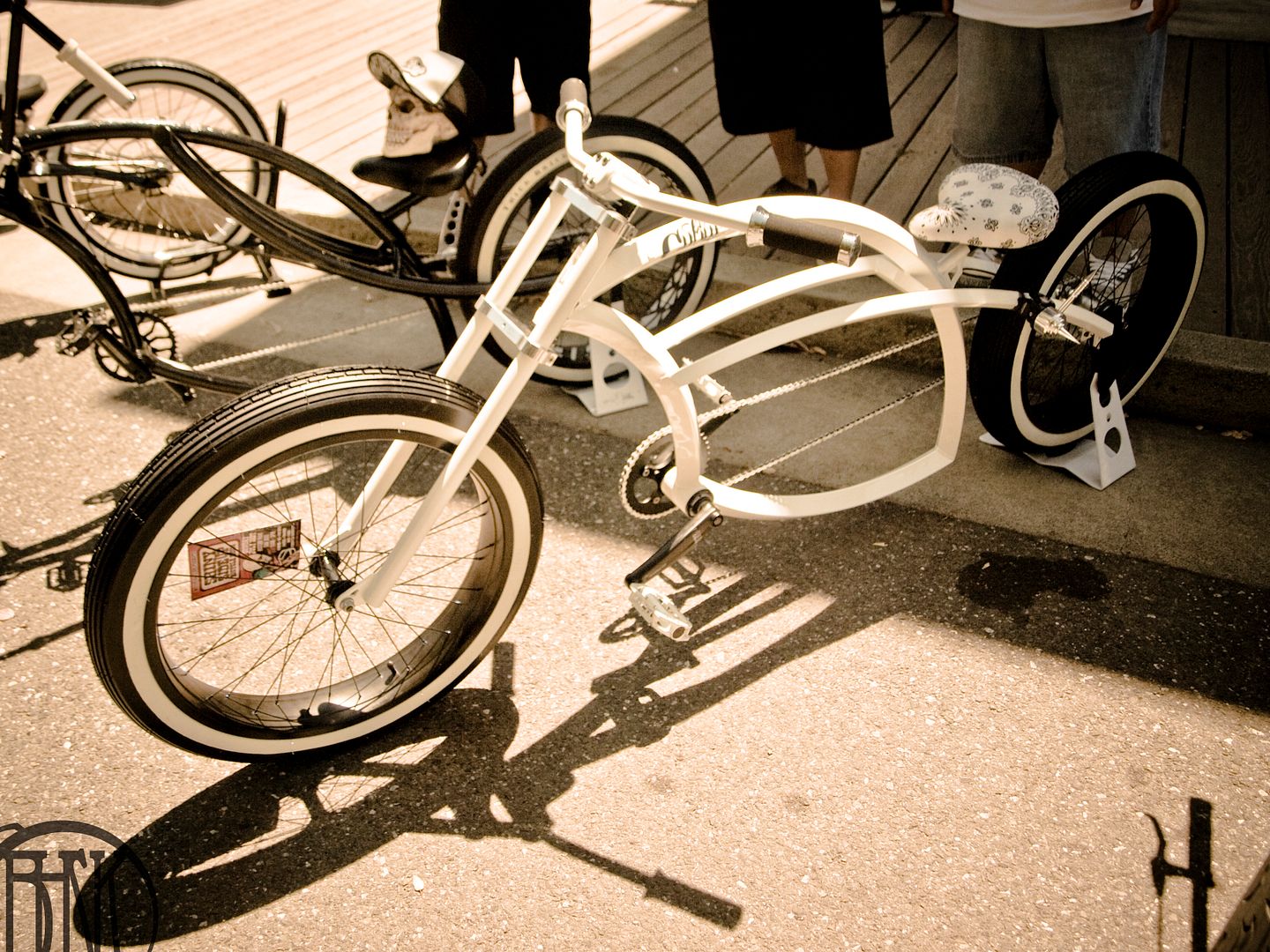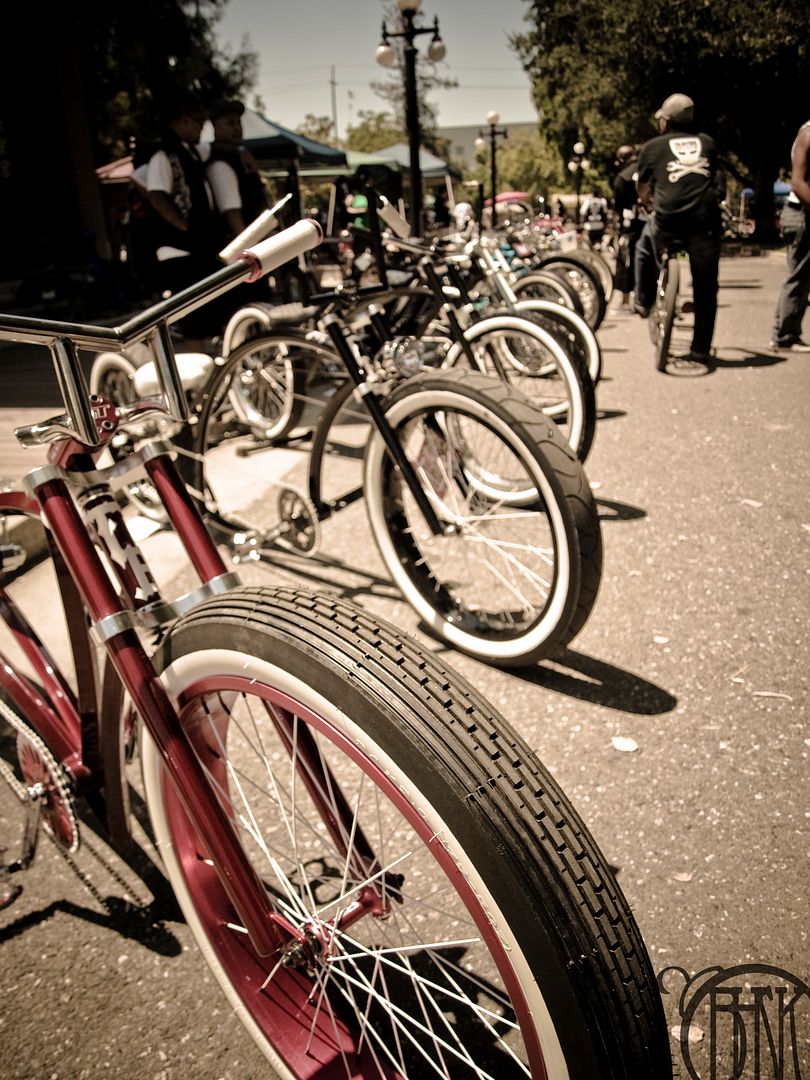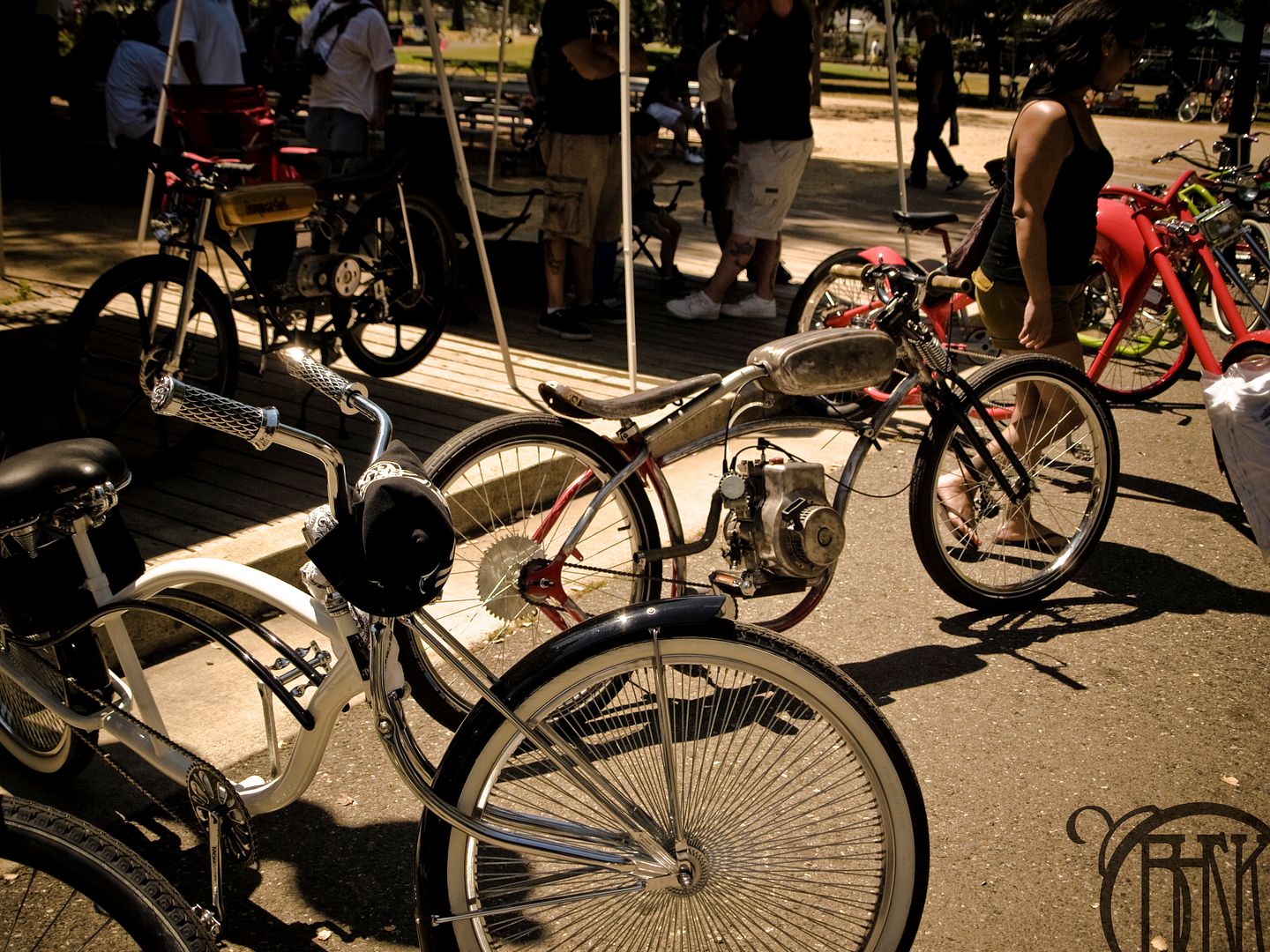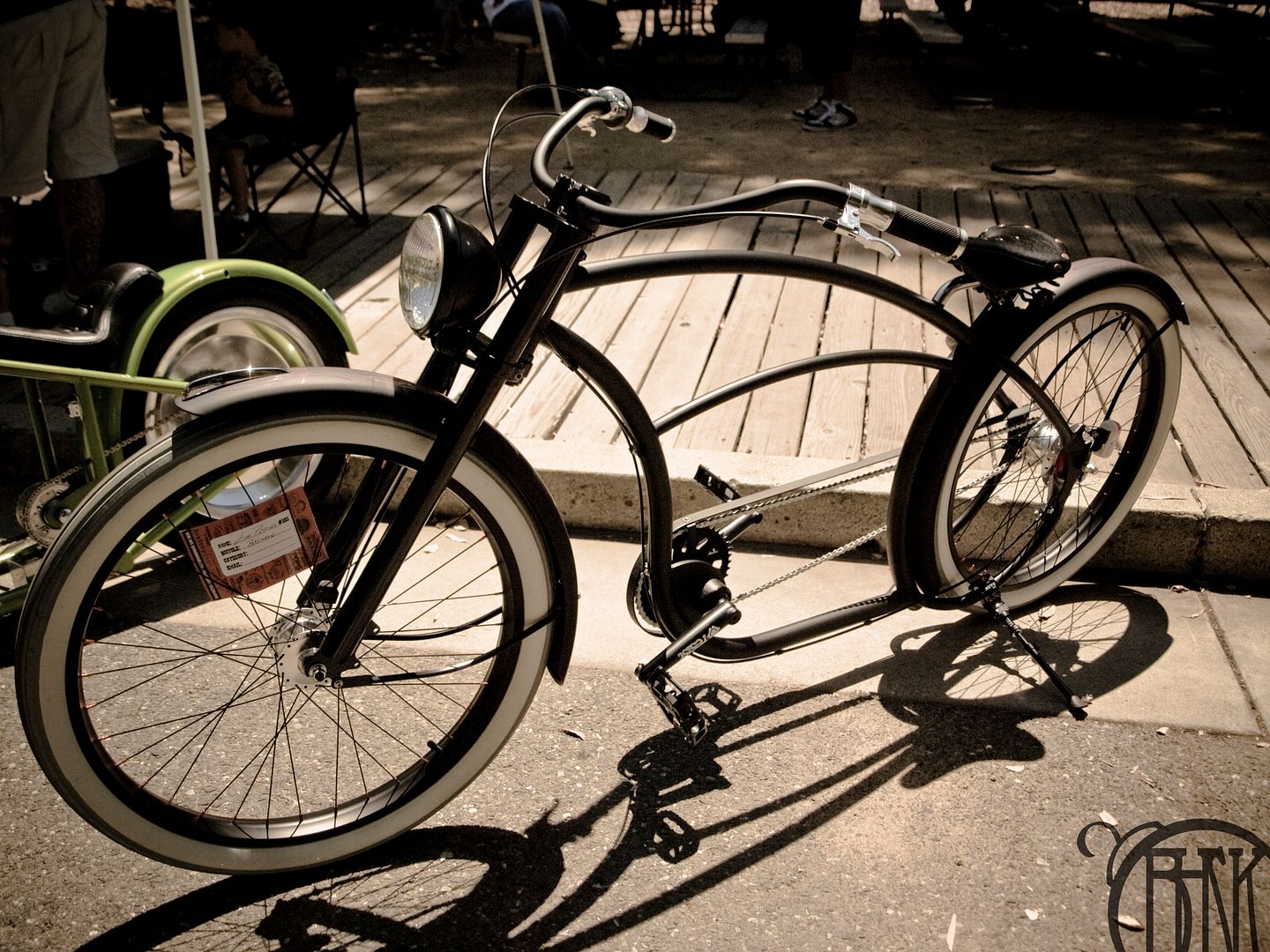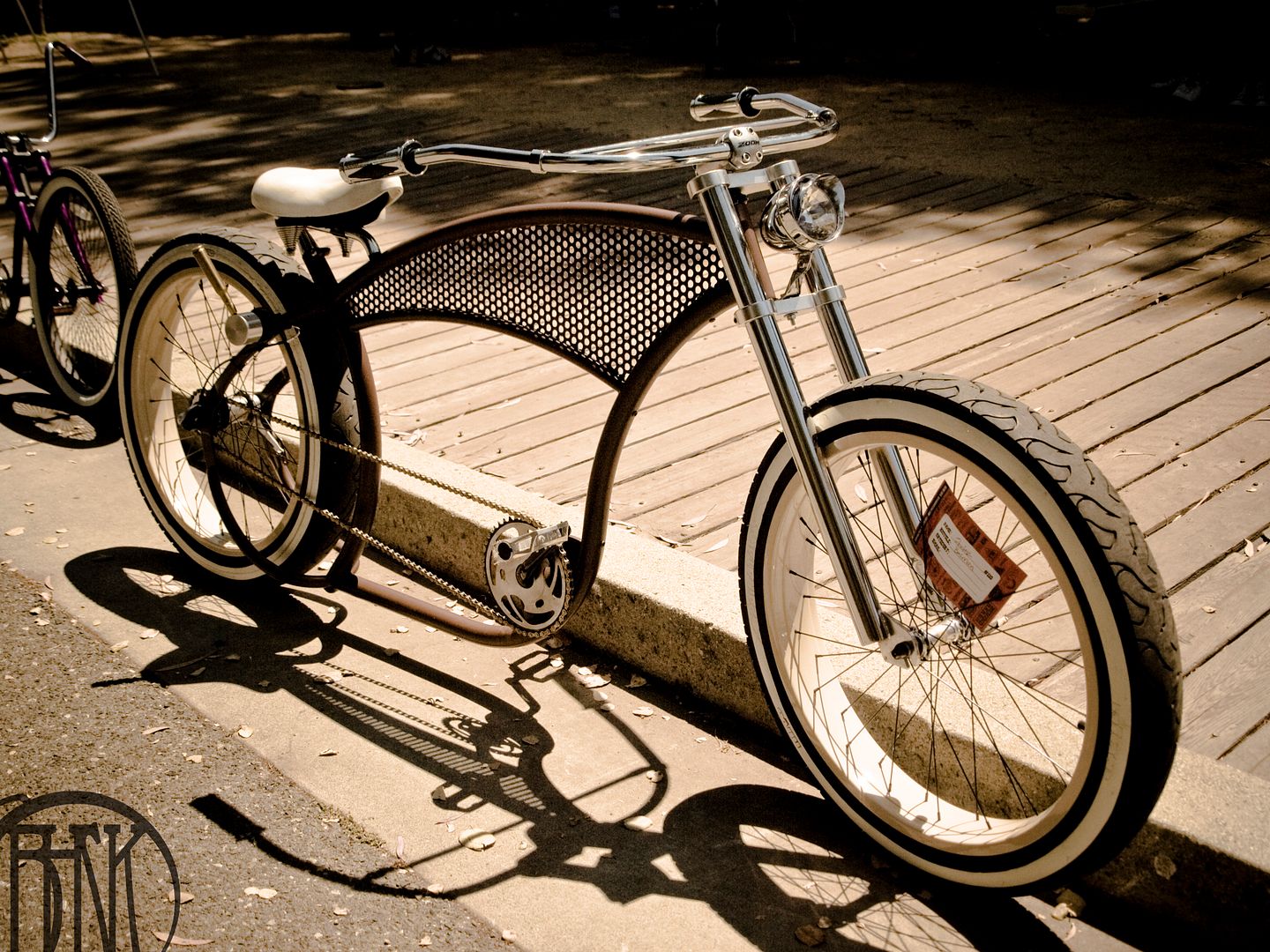 shouts out to the
others B.C.
for always showing up deep!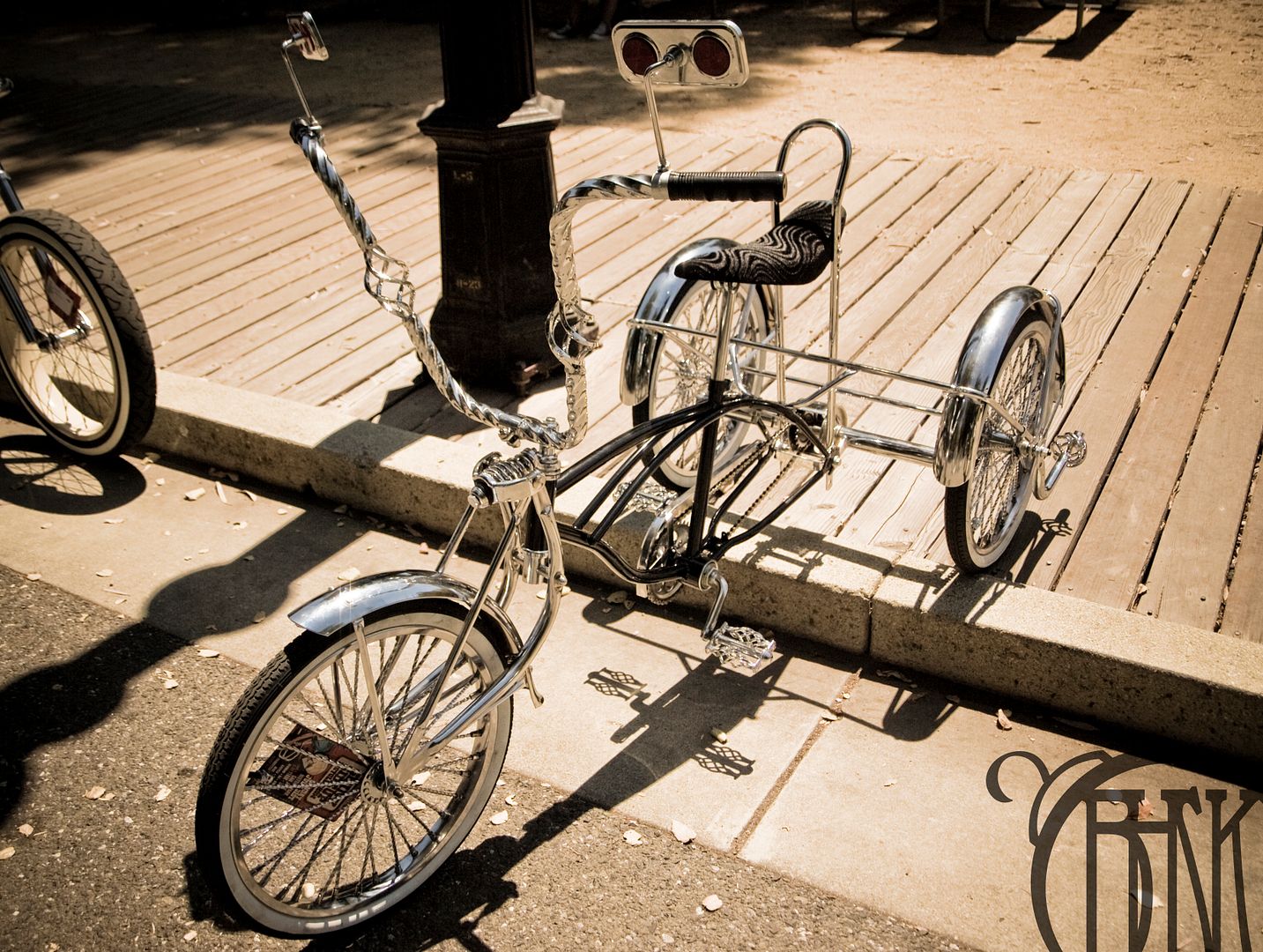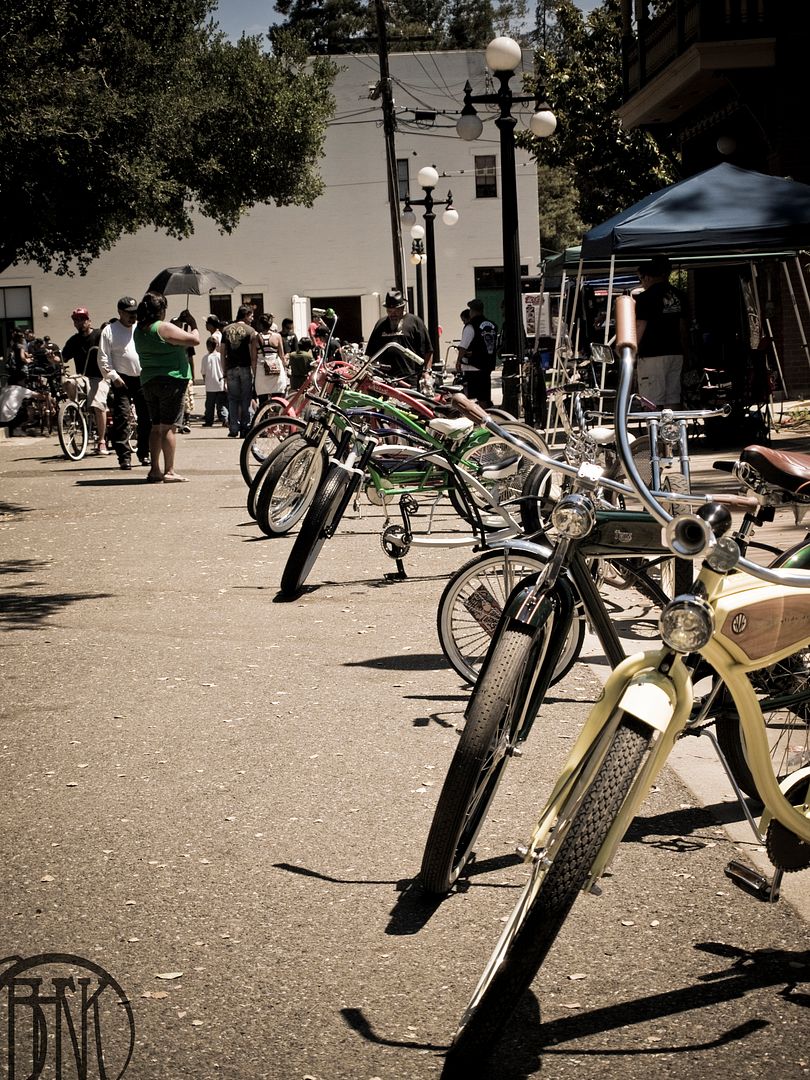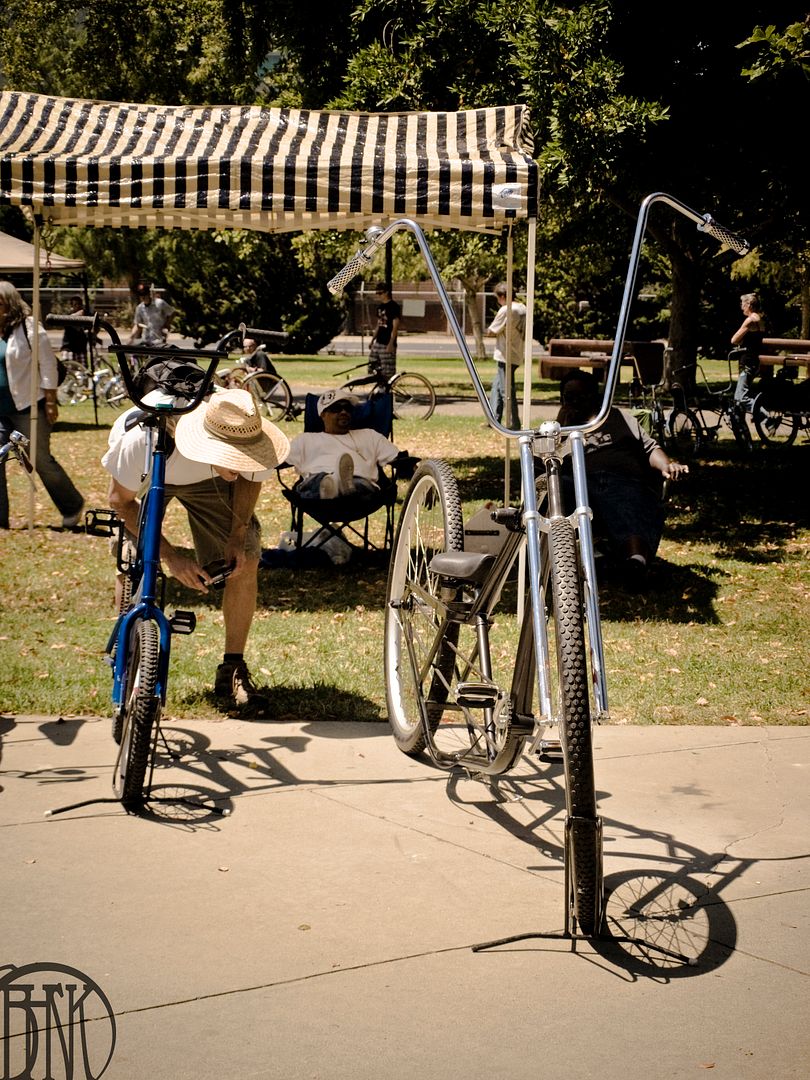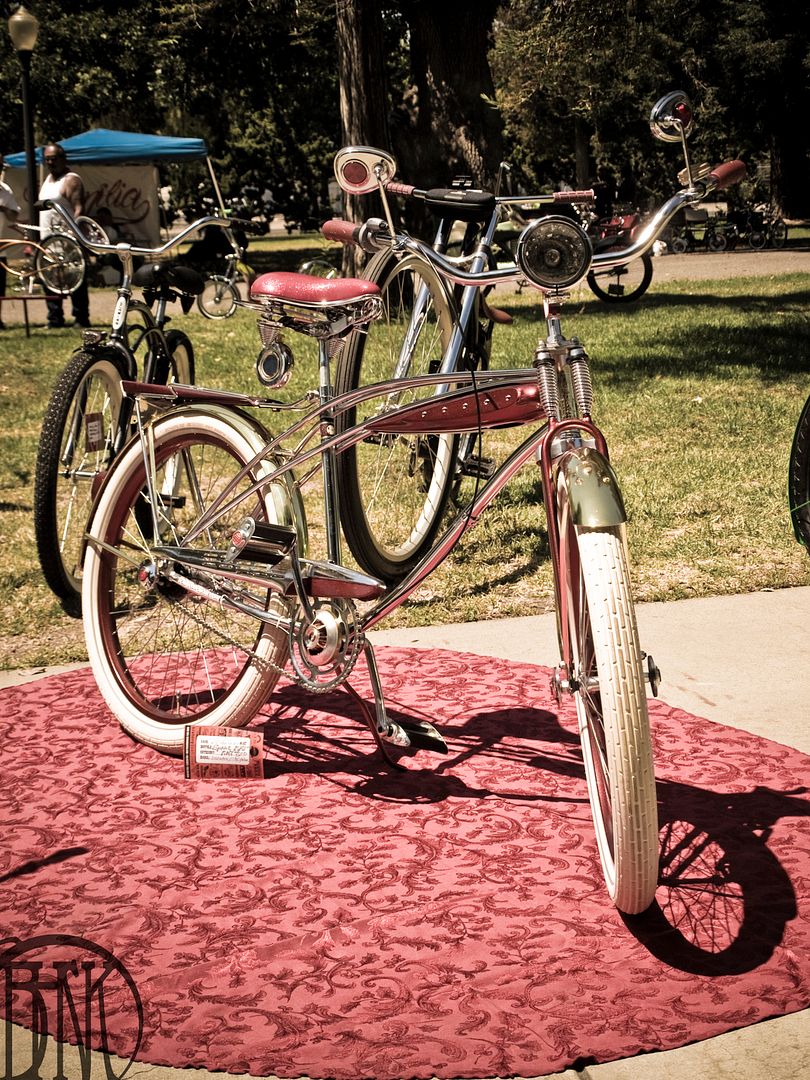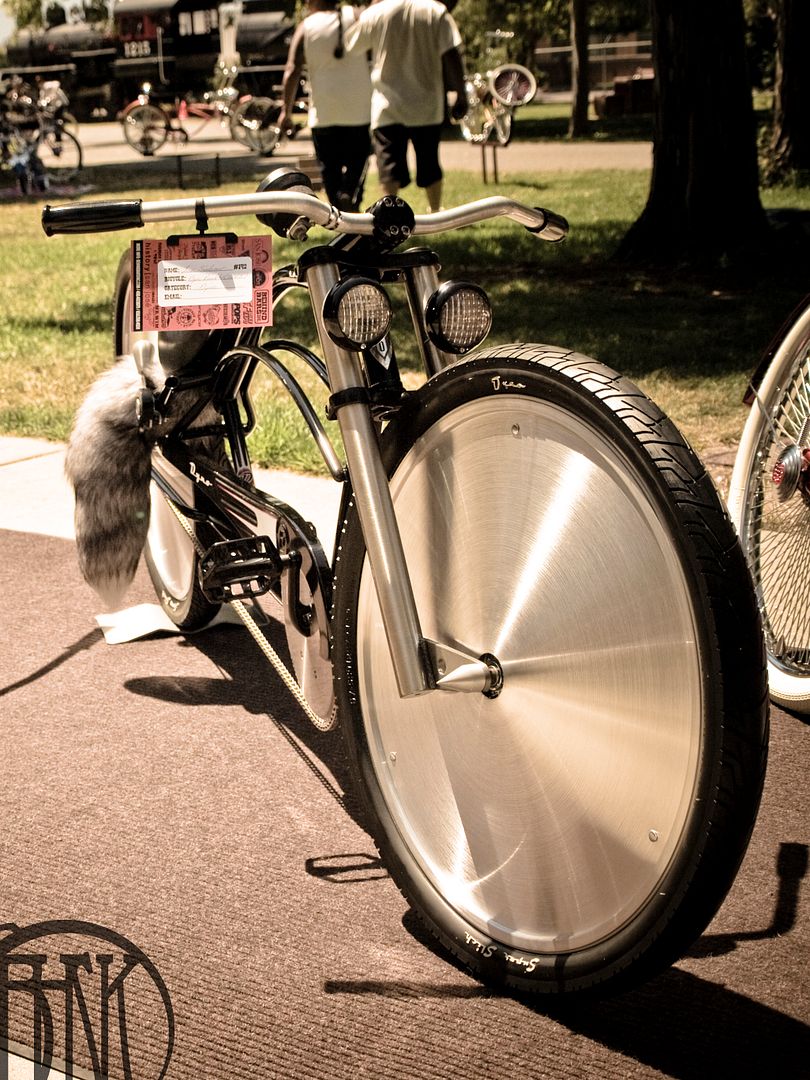 so nice i took a picture of it twice. mmmmm..... mooneyes.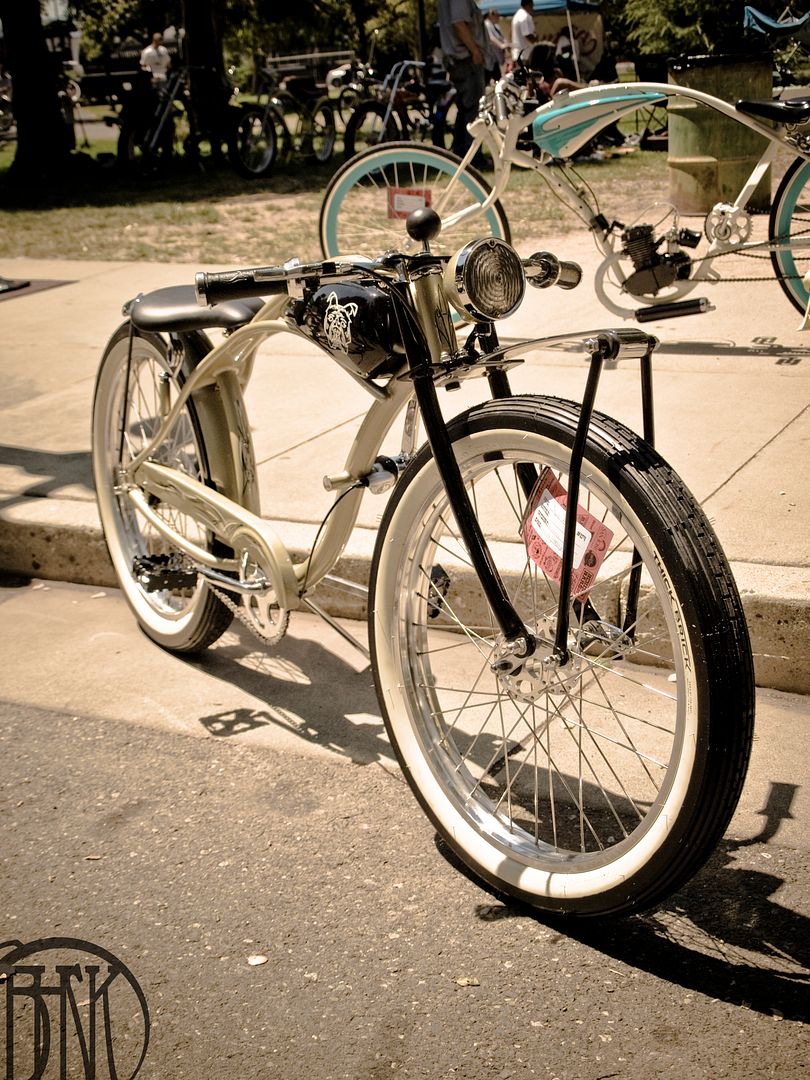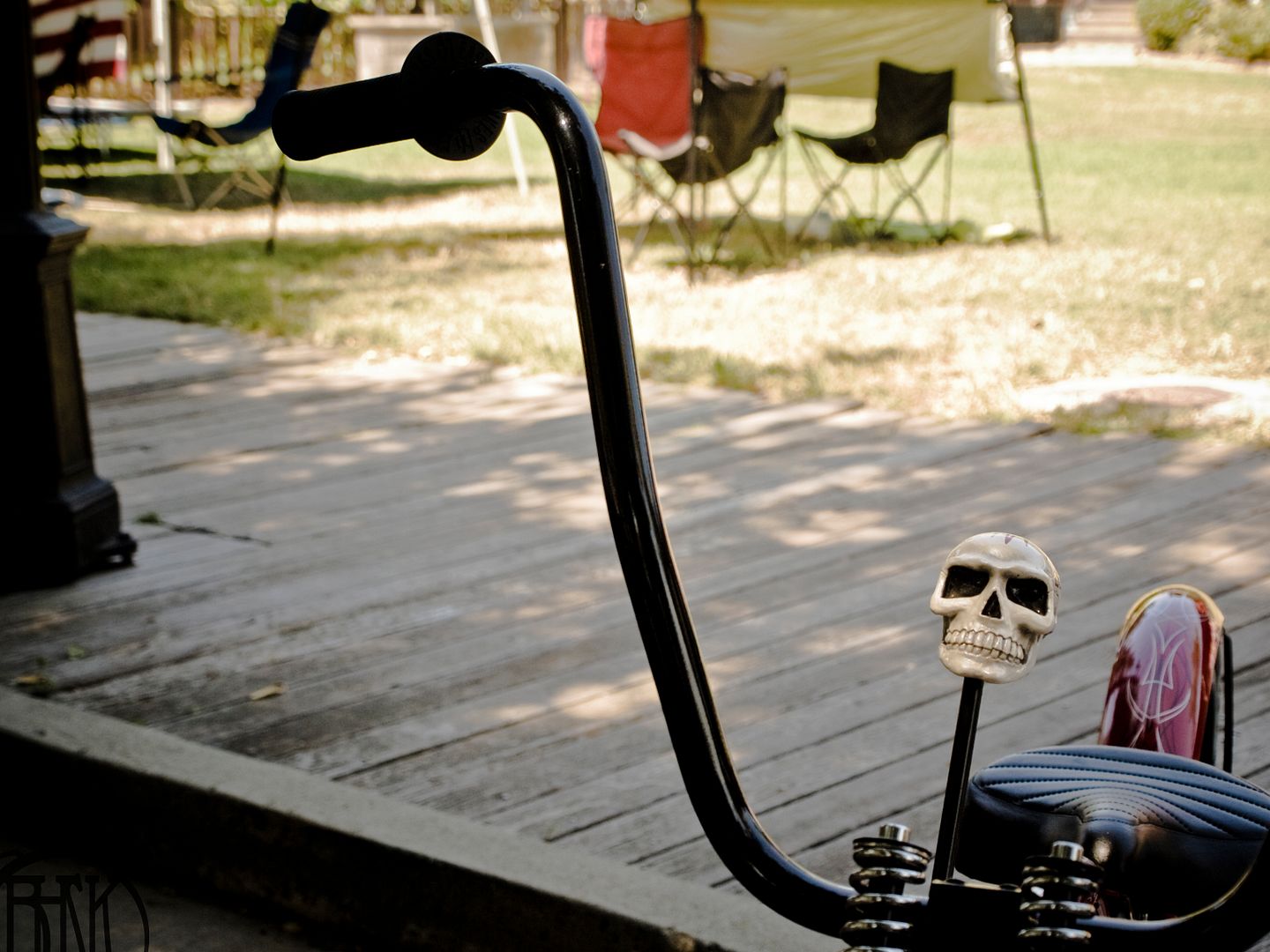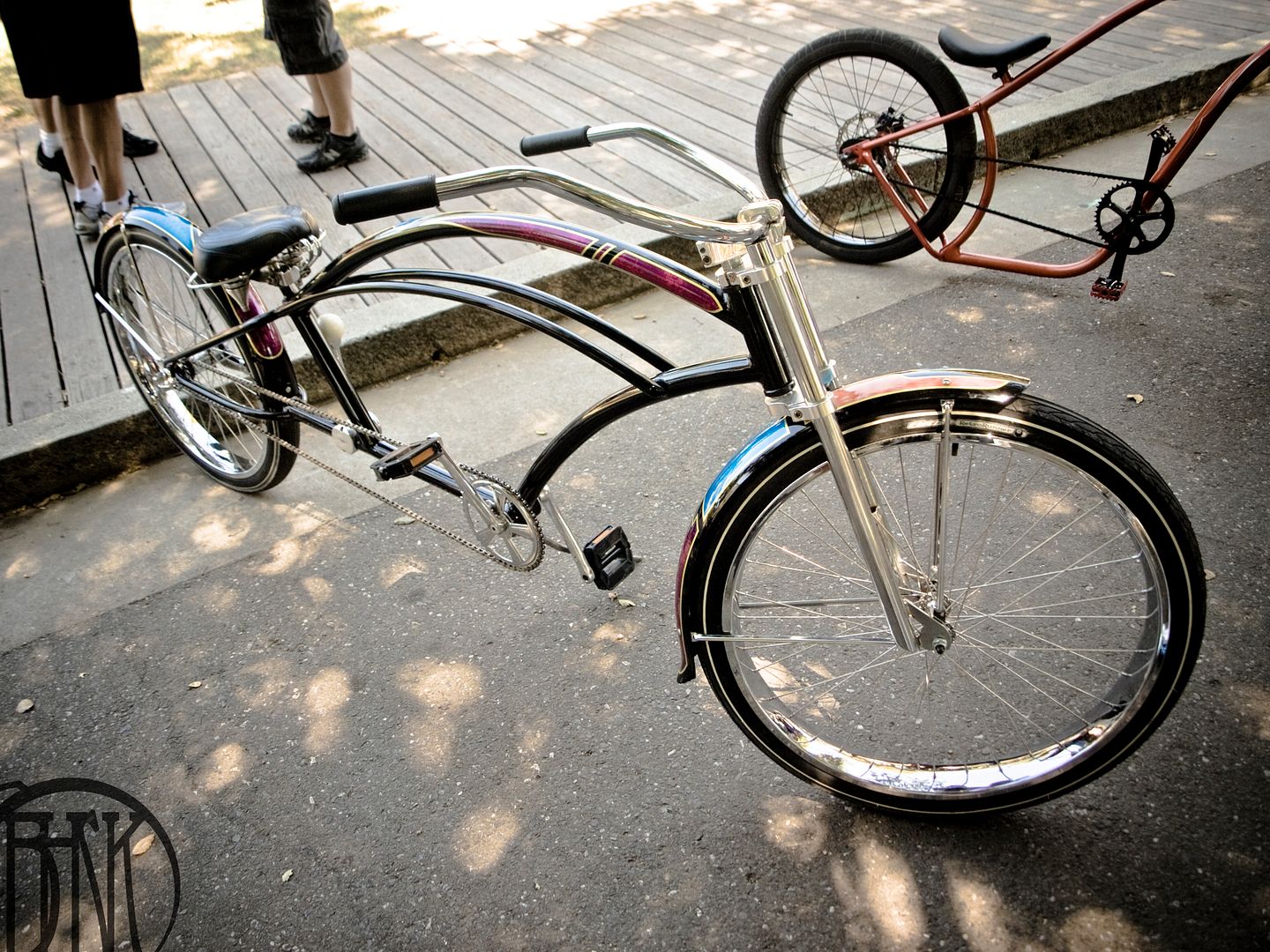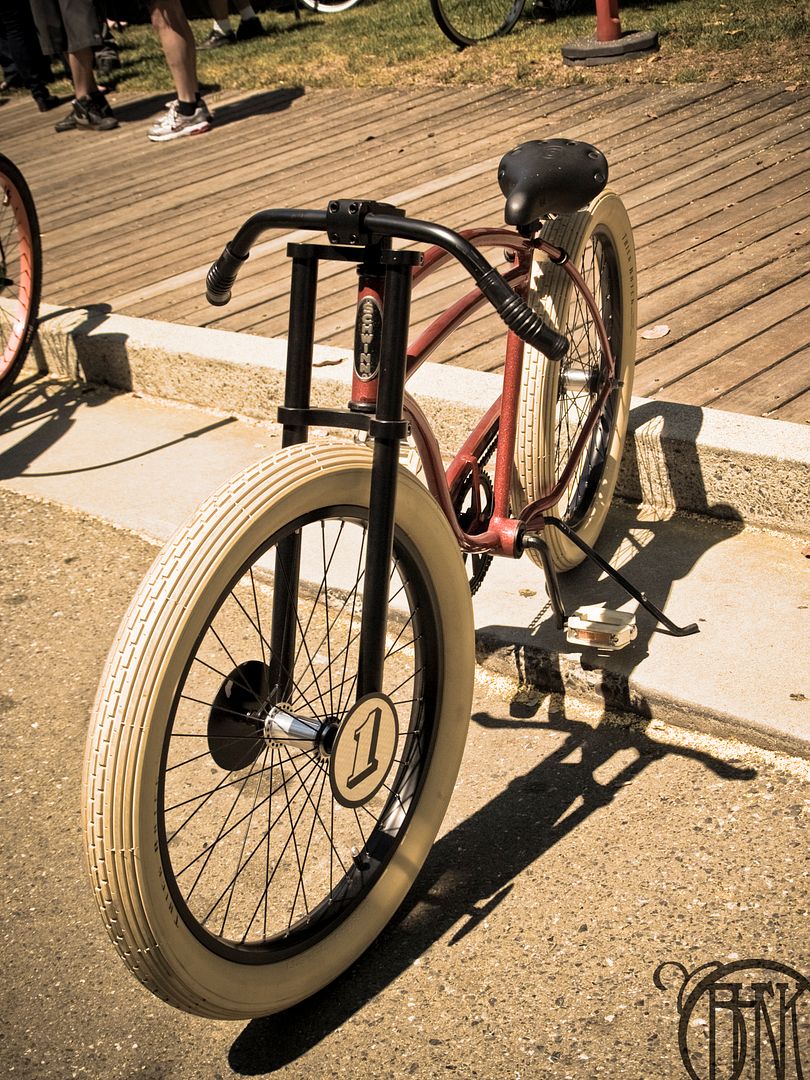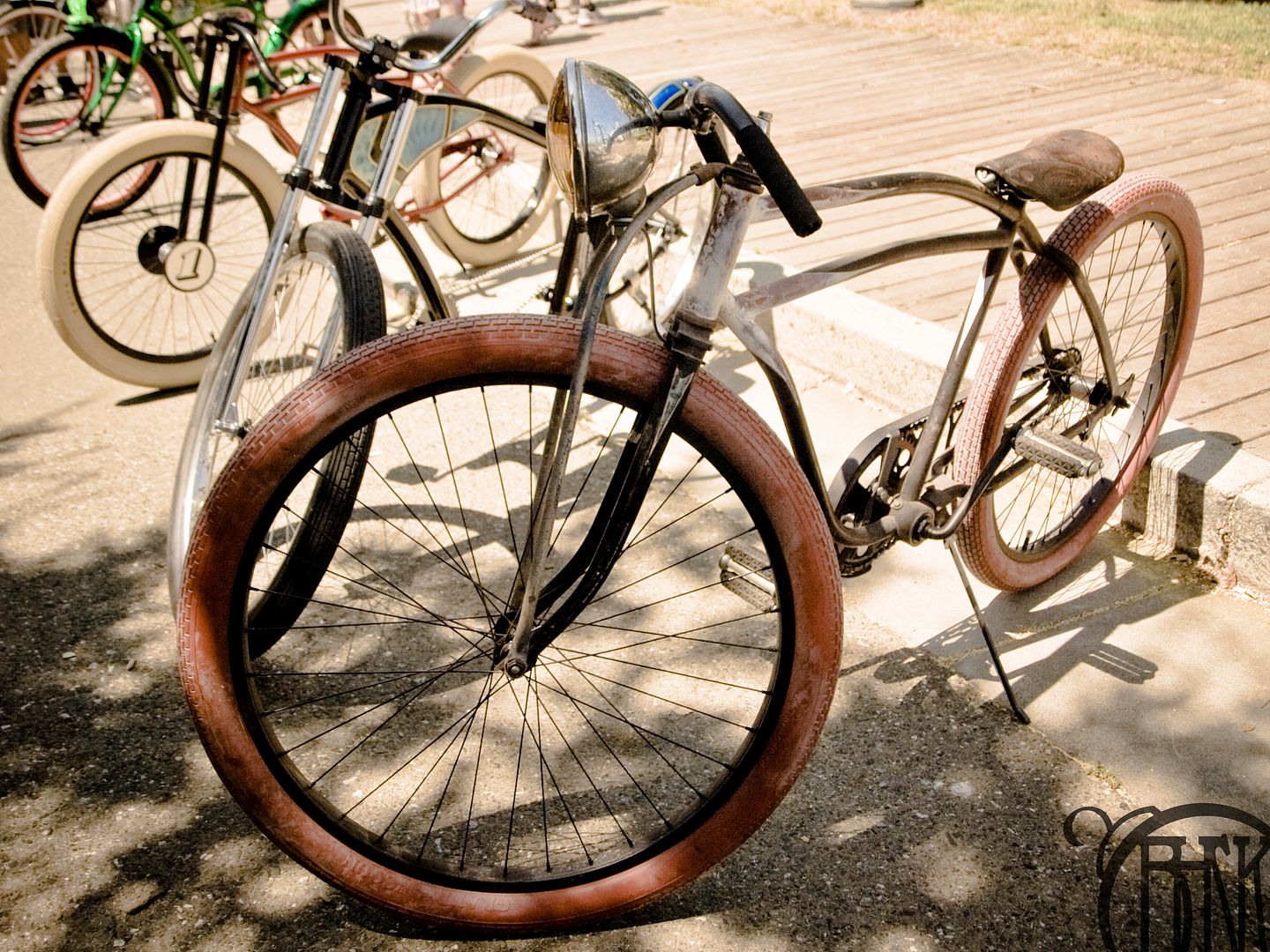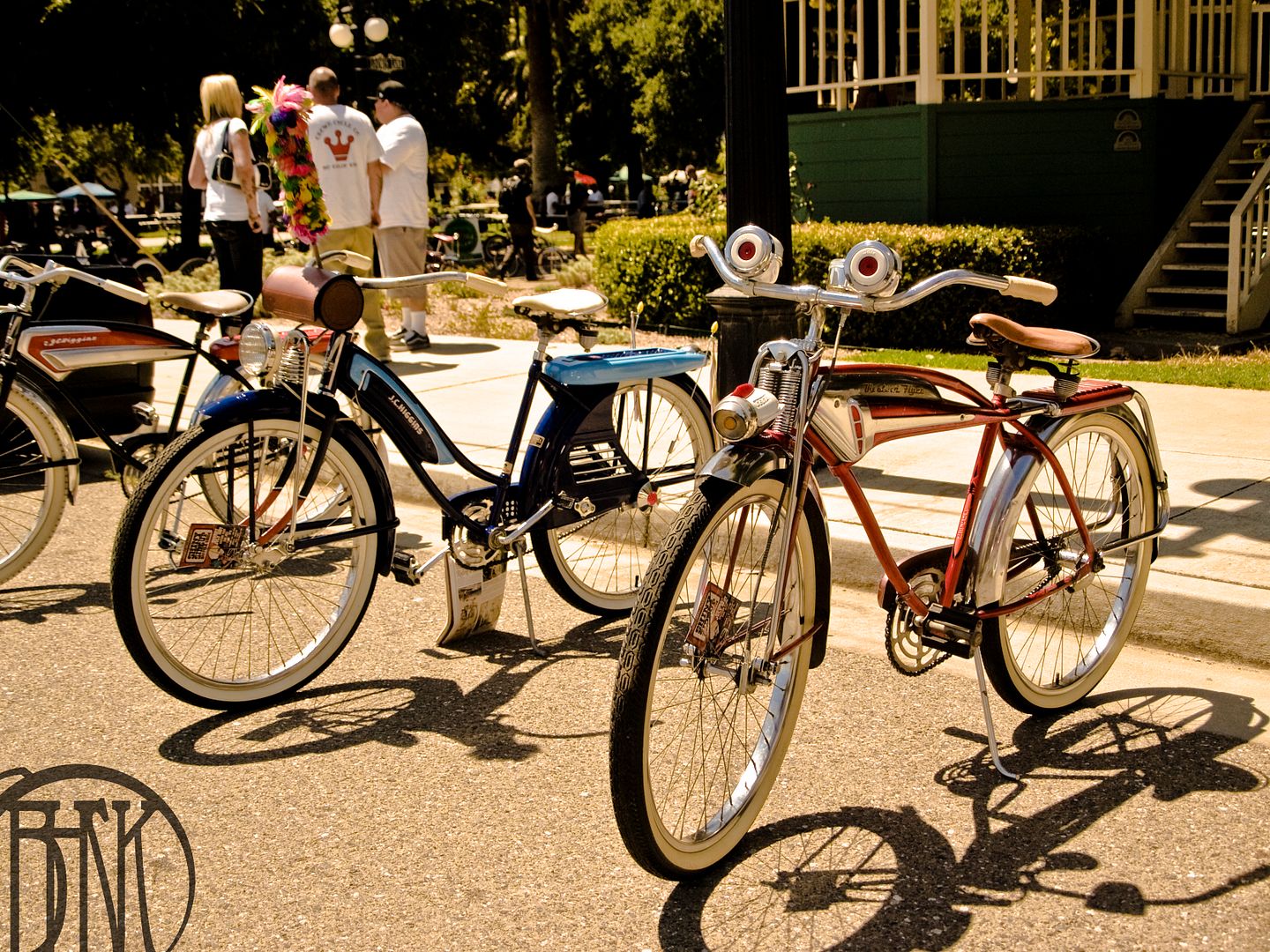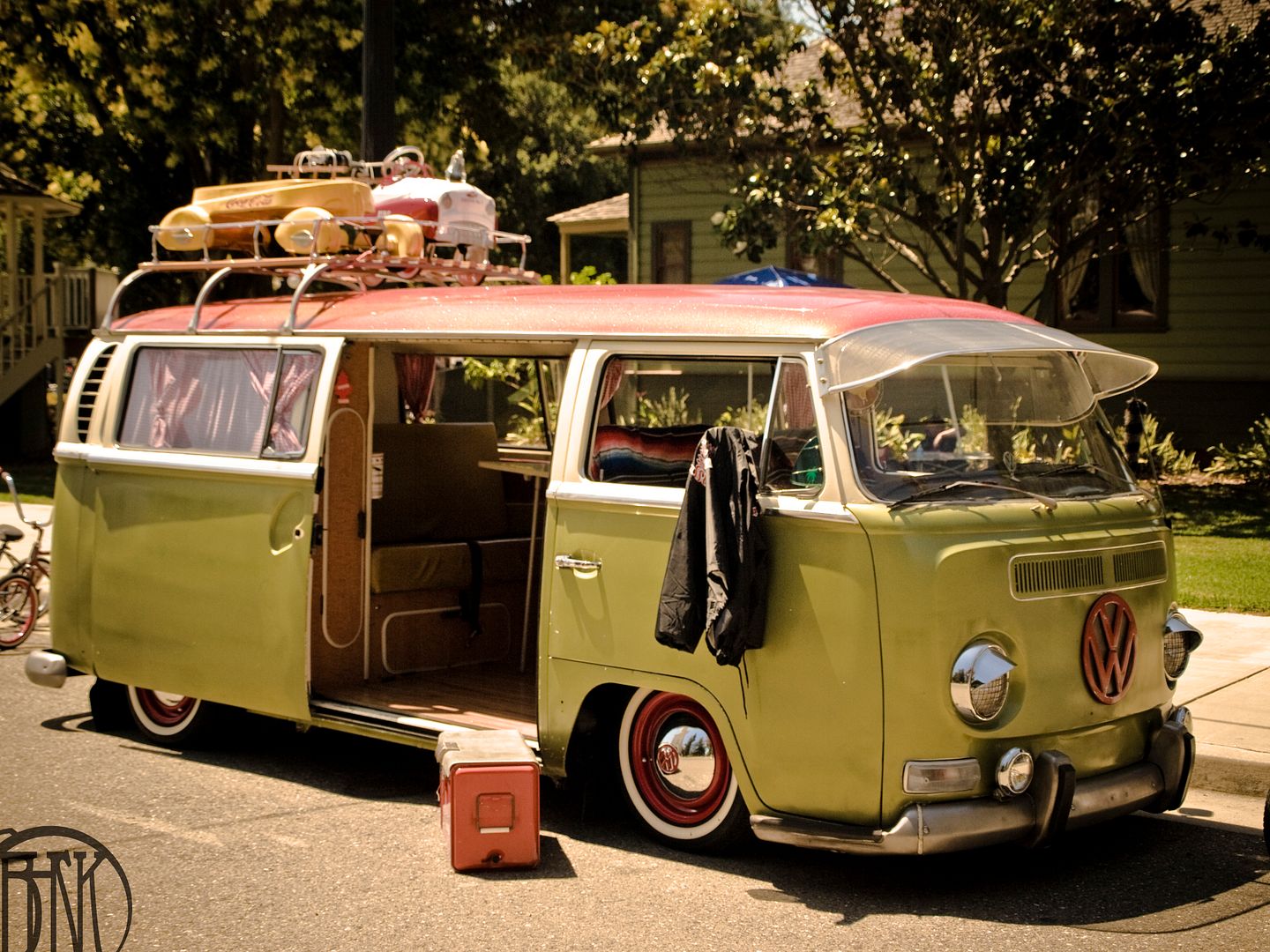 as many of you know i'm a volkswagen buff before a bicycle buff. i had like 10 more photos of this bus alone. yeah i'm a nerd.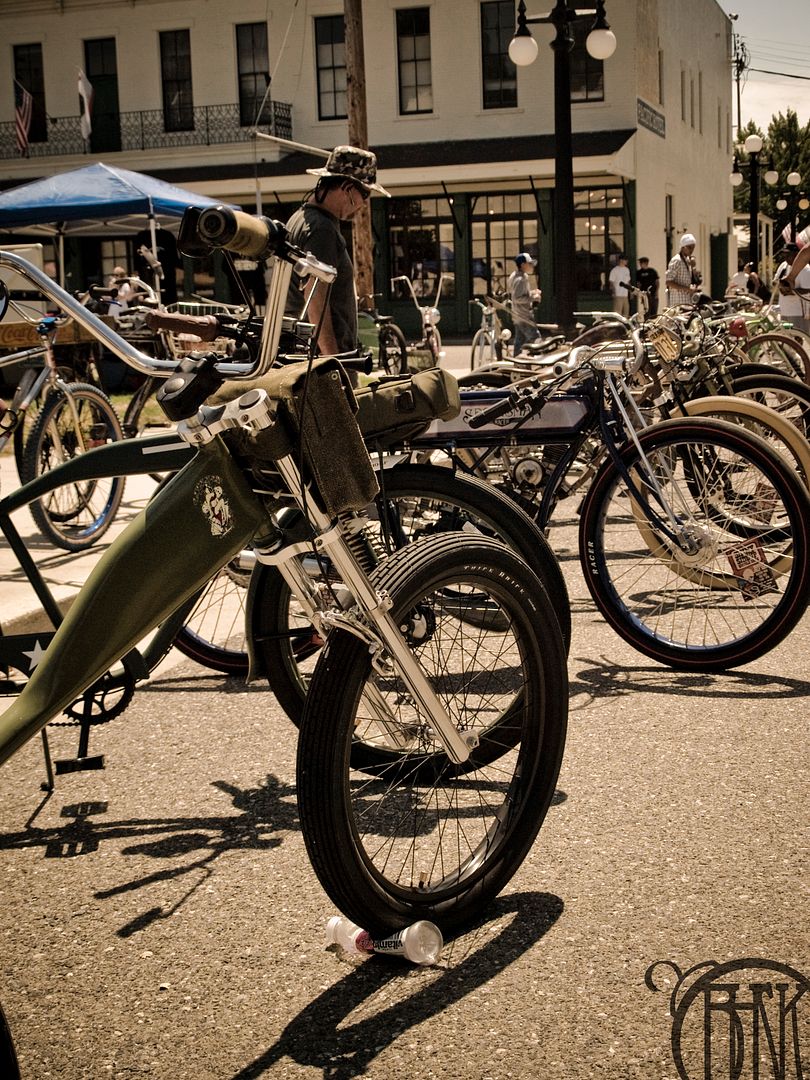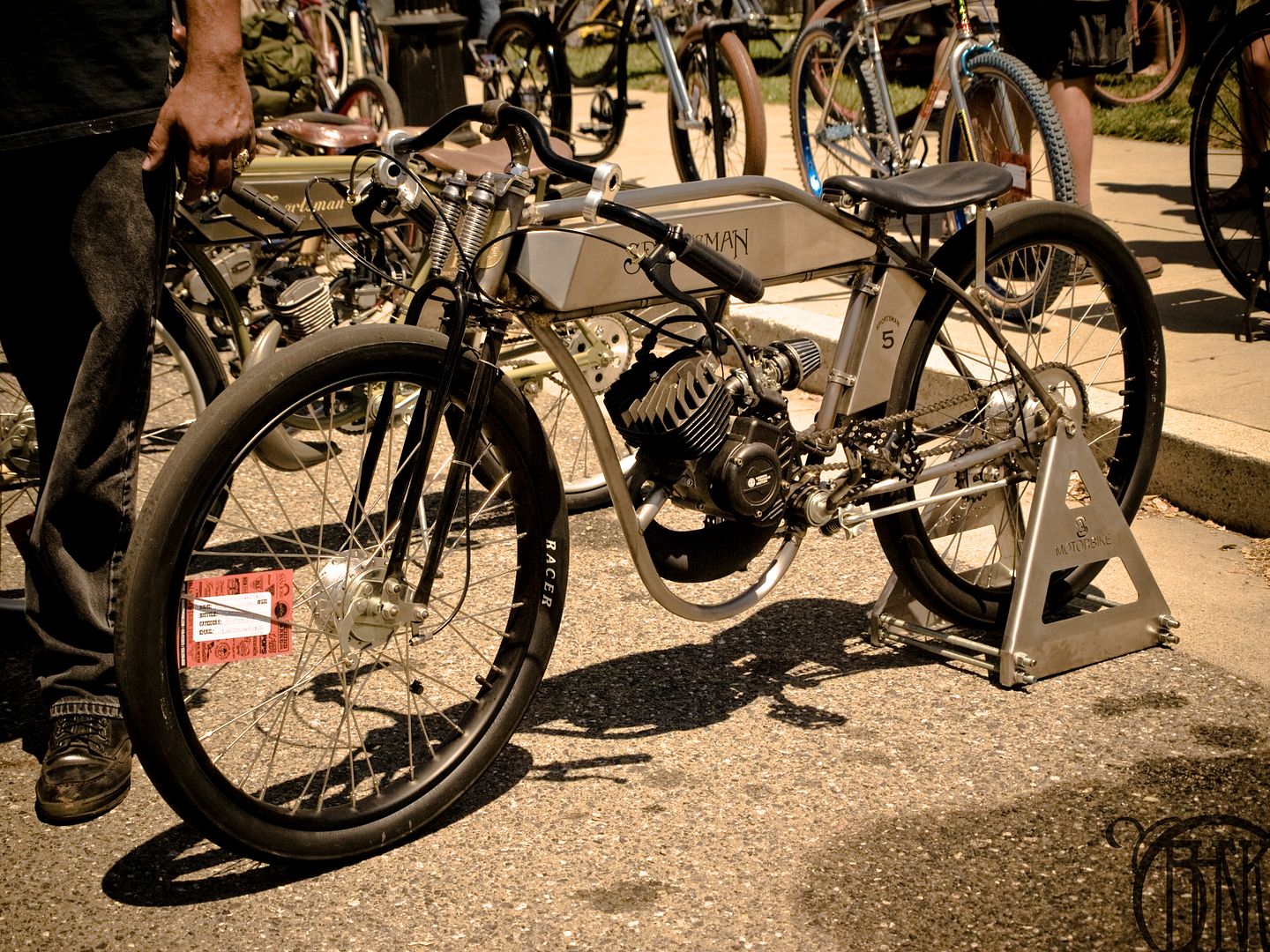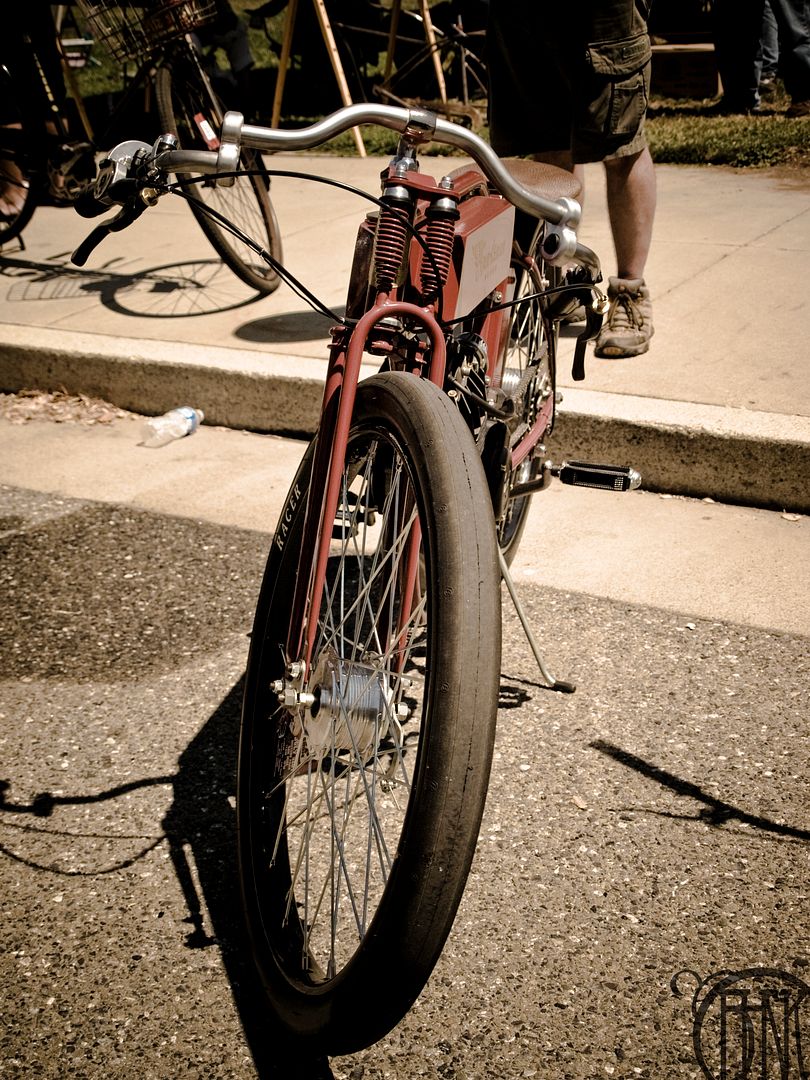 there were a good amount of motorized bikes there as well. some outshined the regular bicycles!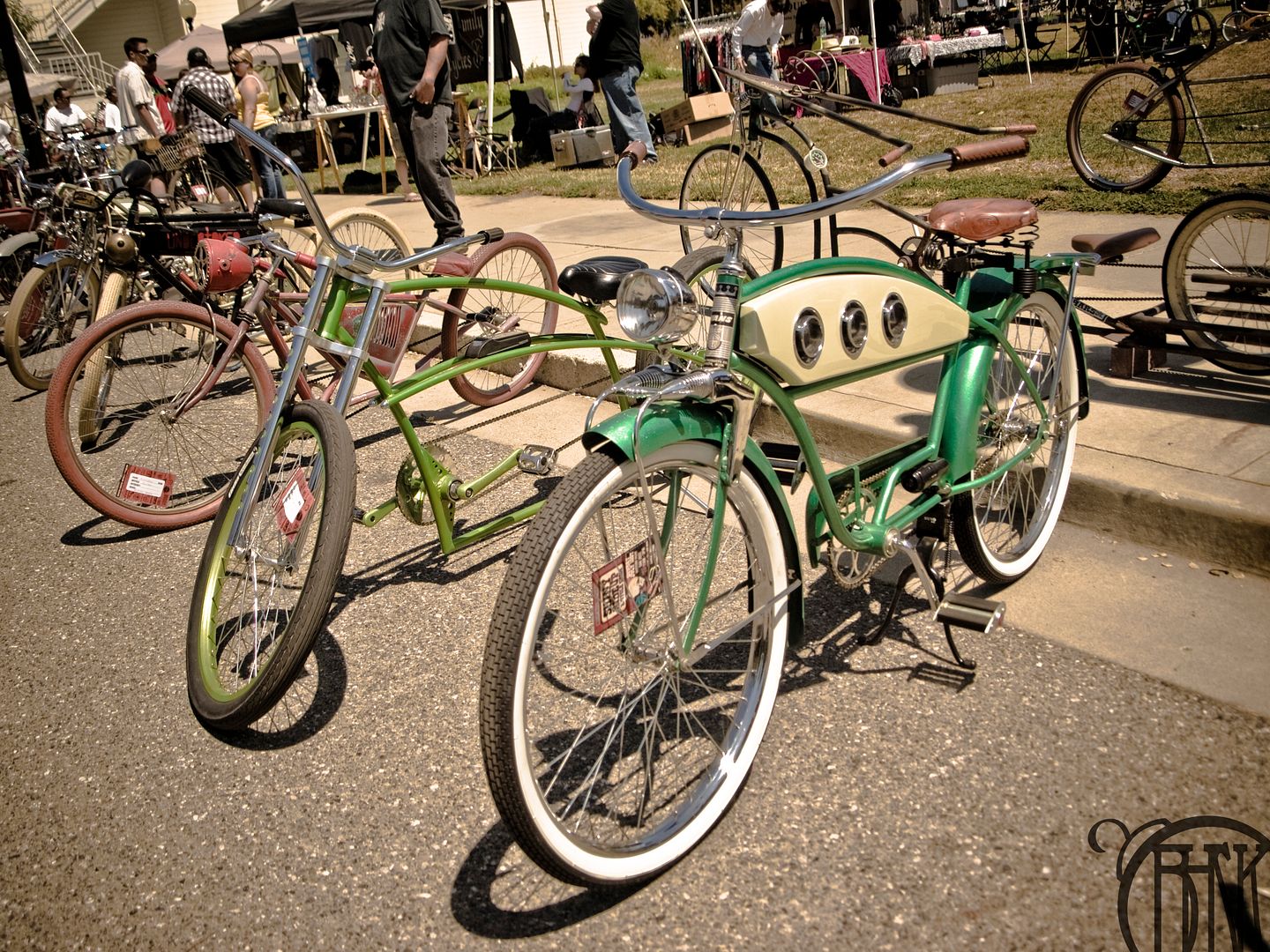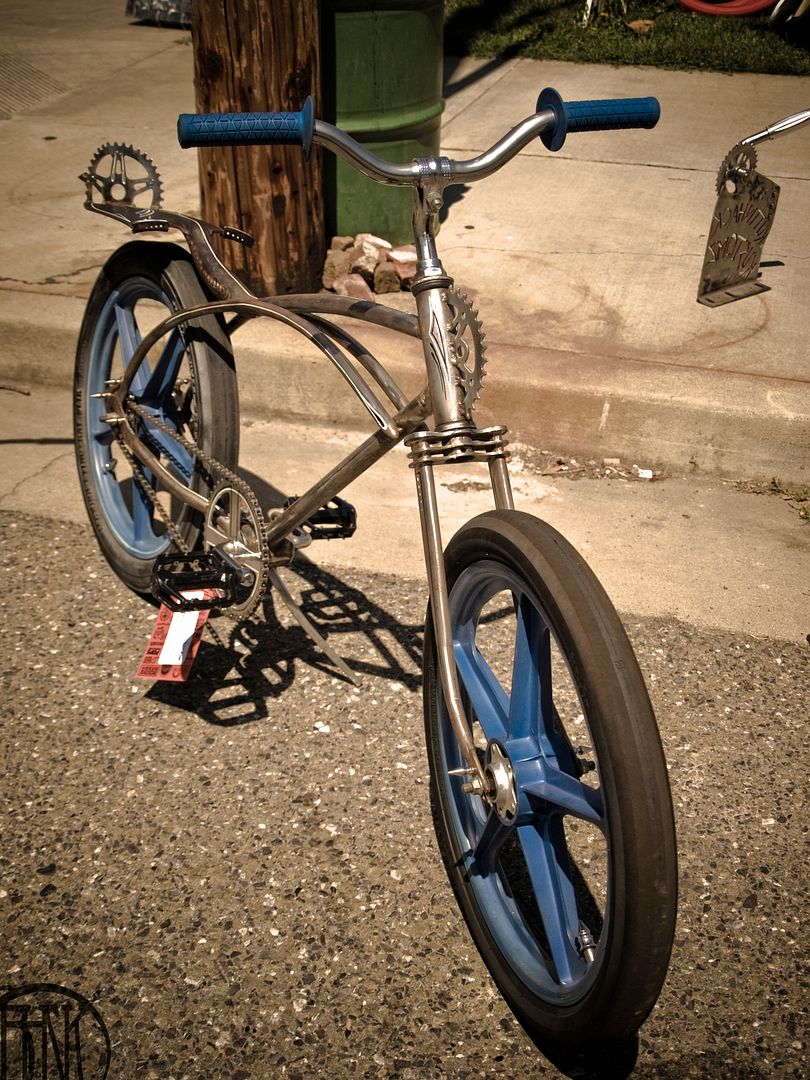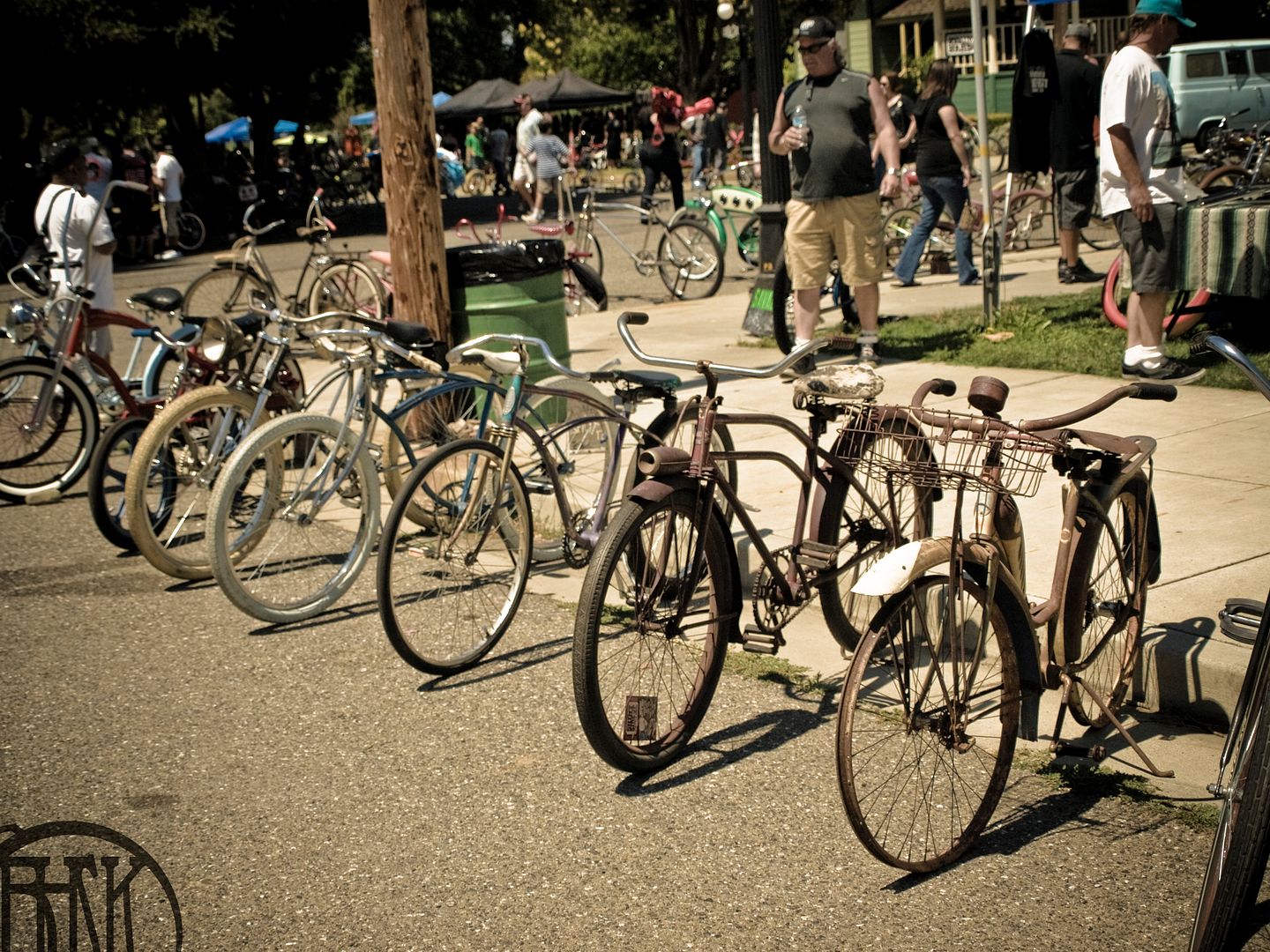 overall, i had alot of fun looking at rustbuckets and full on restos, and low lows, and kustom creations. be on the lookout for
BBI
at the
sfbikeexpo
this november.
jmik