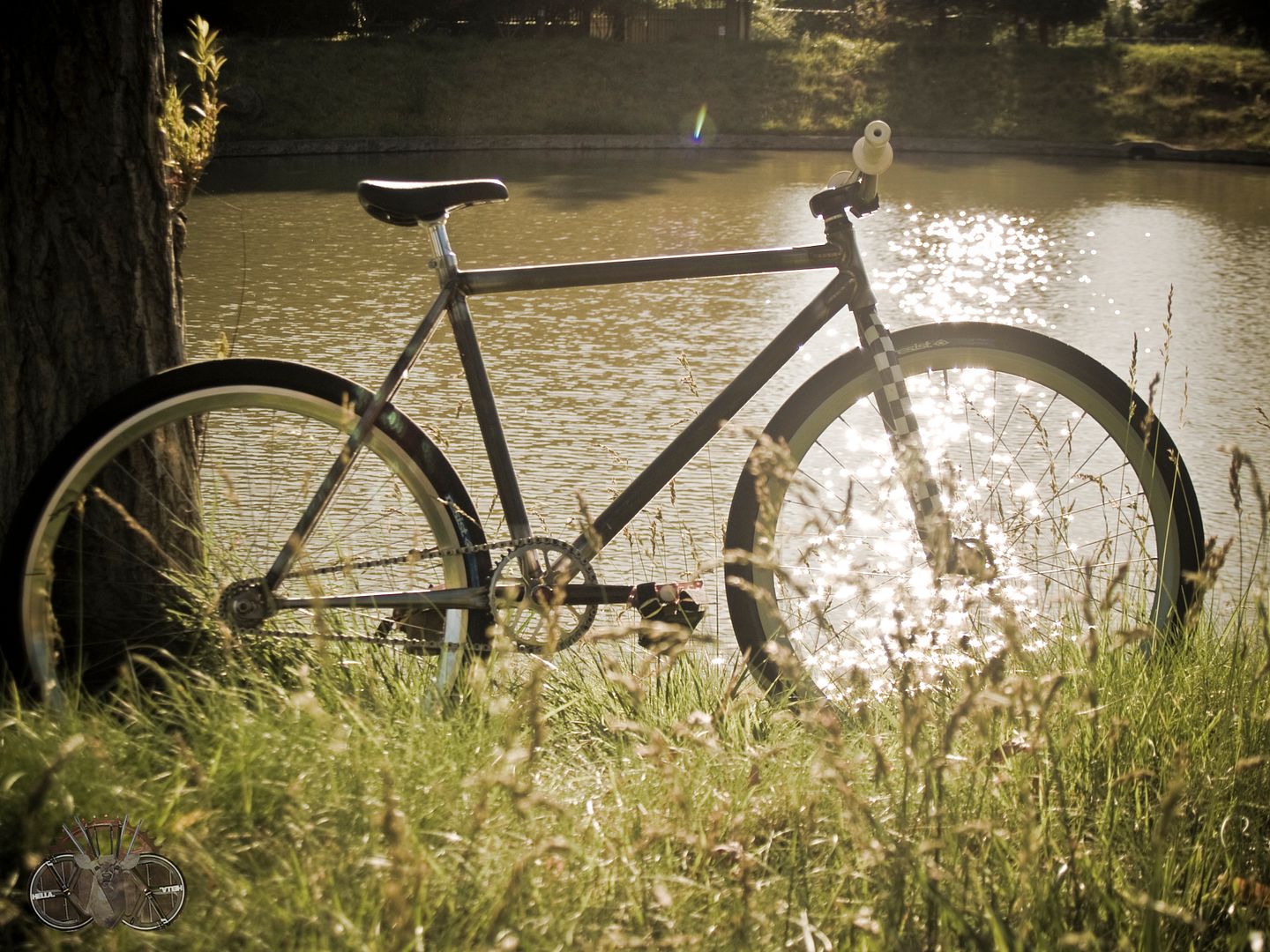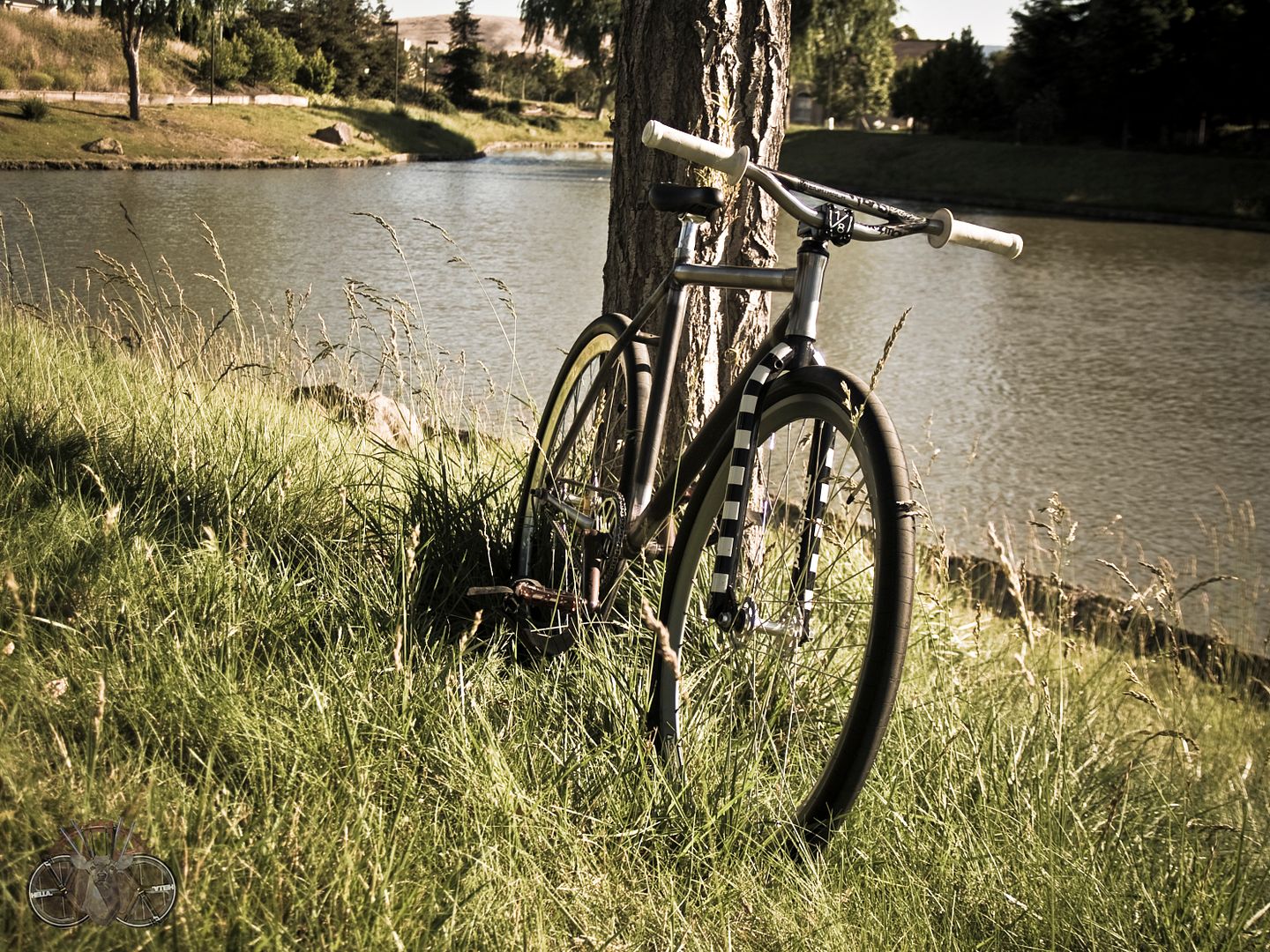 some people have been asking me to see the LOSER as it sits now- it really hasnt changed since i introduced it to the world, but okay i guess i can do something about it. i intended to do this earlier, but every time i set out to do so it became dark or i got lazy or- well one time i got a flat. so yeah. see more after the jump.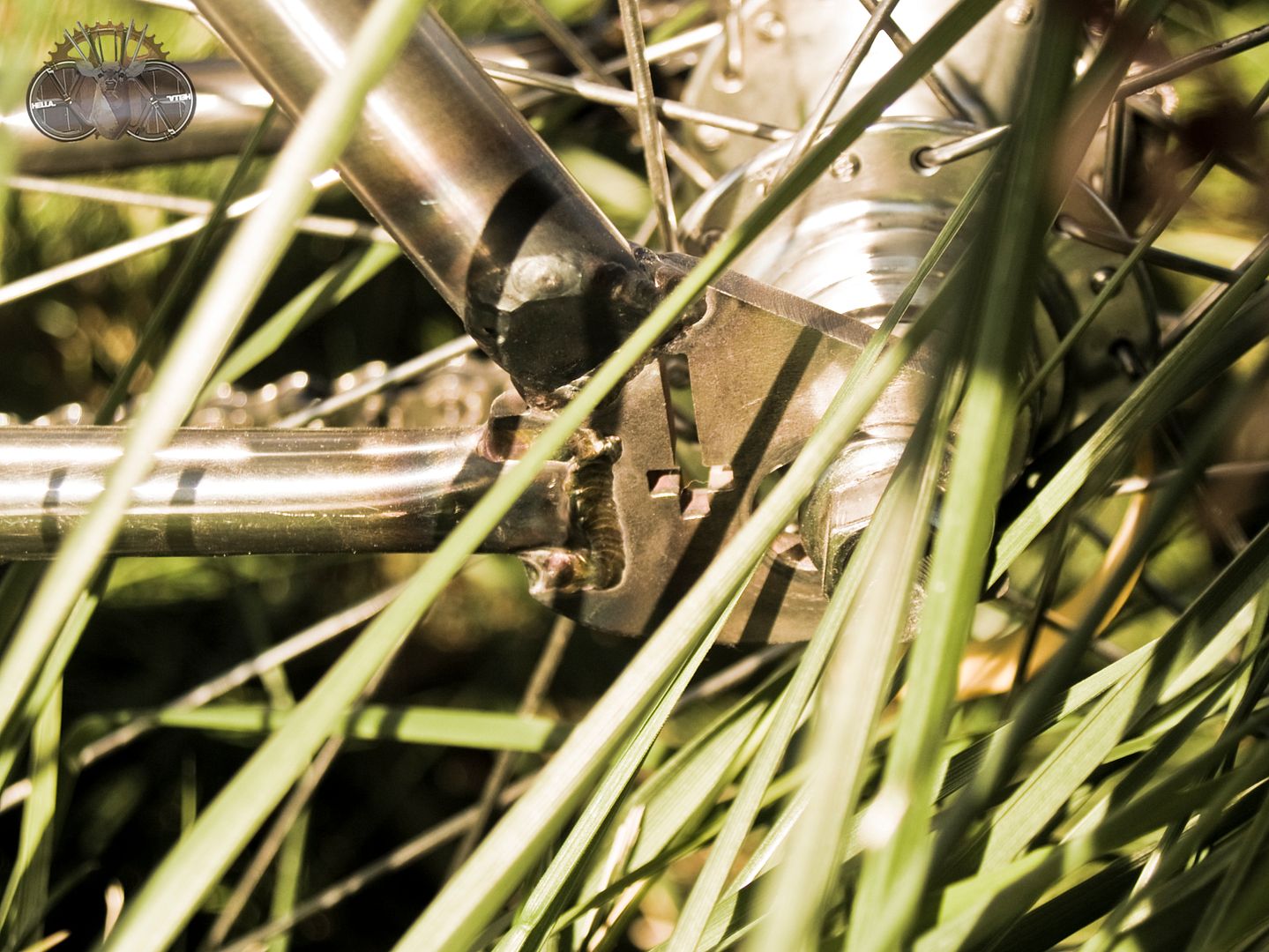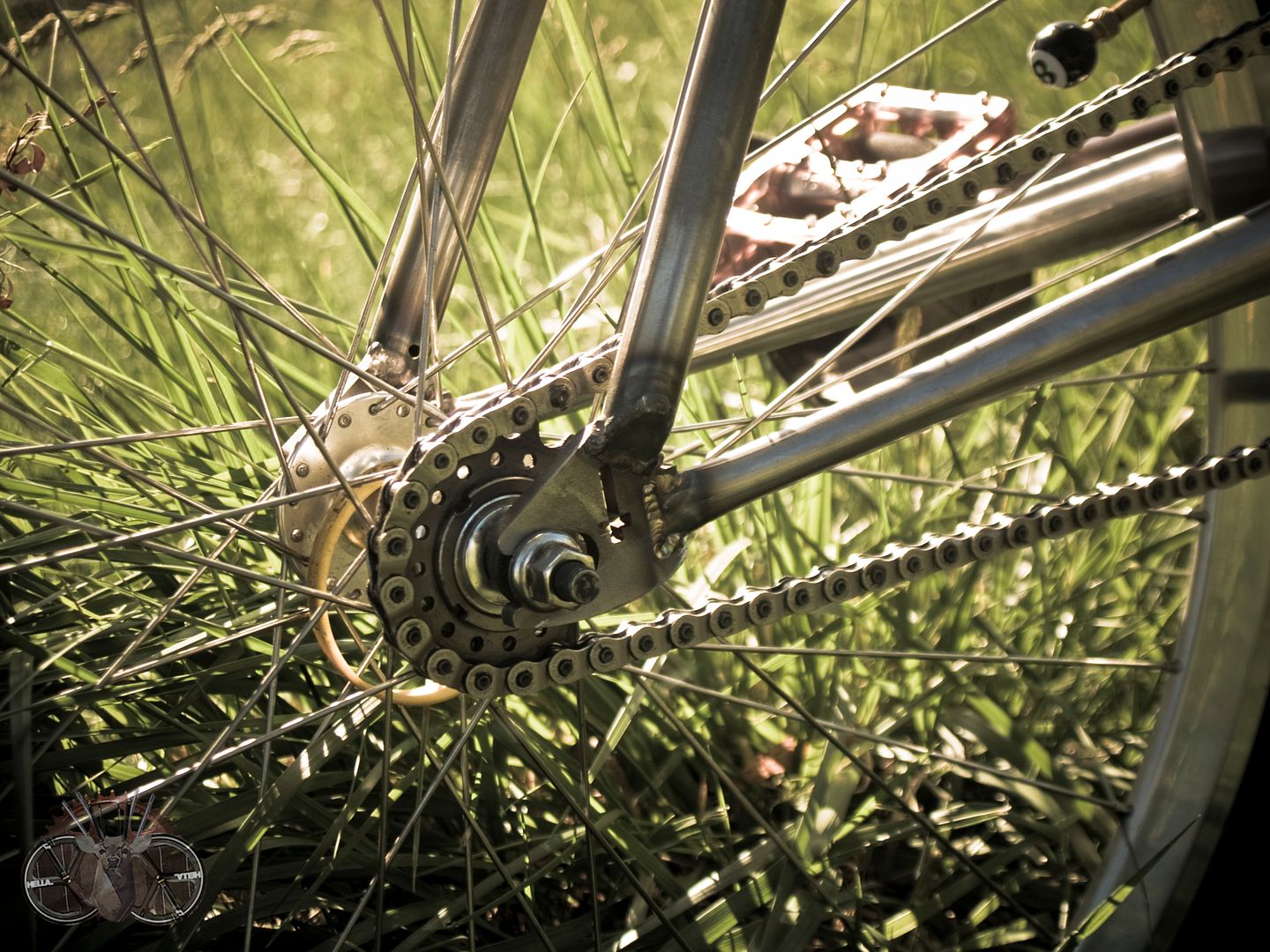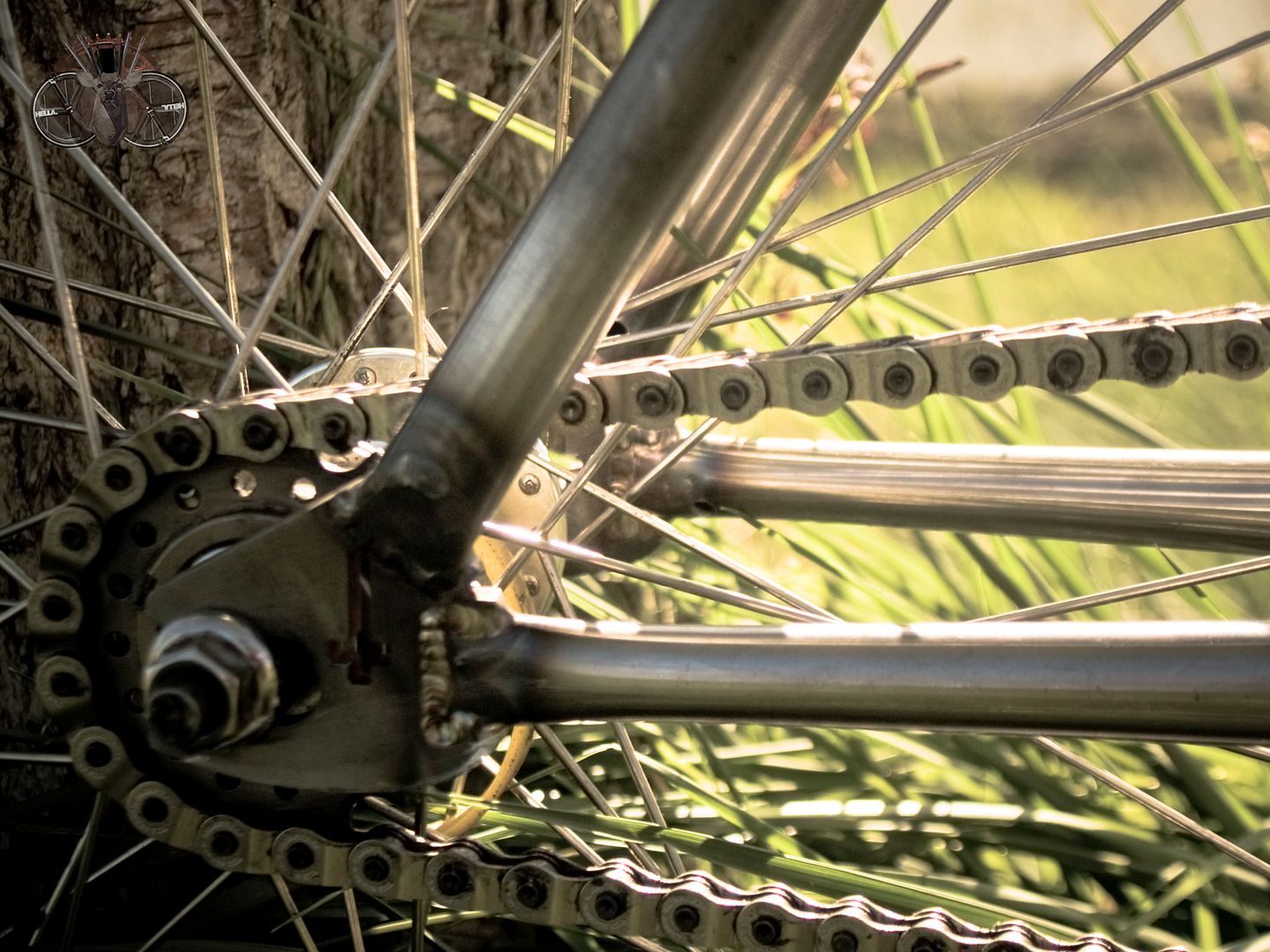 more swords.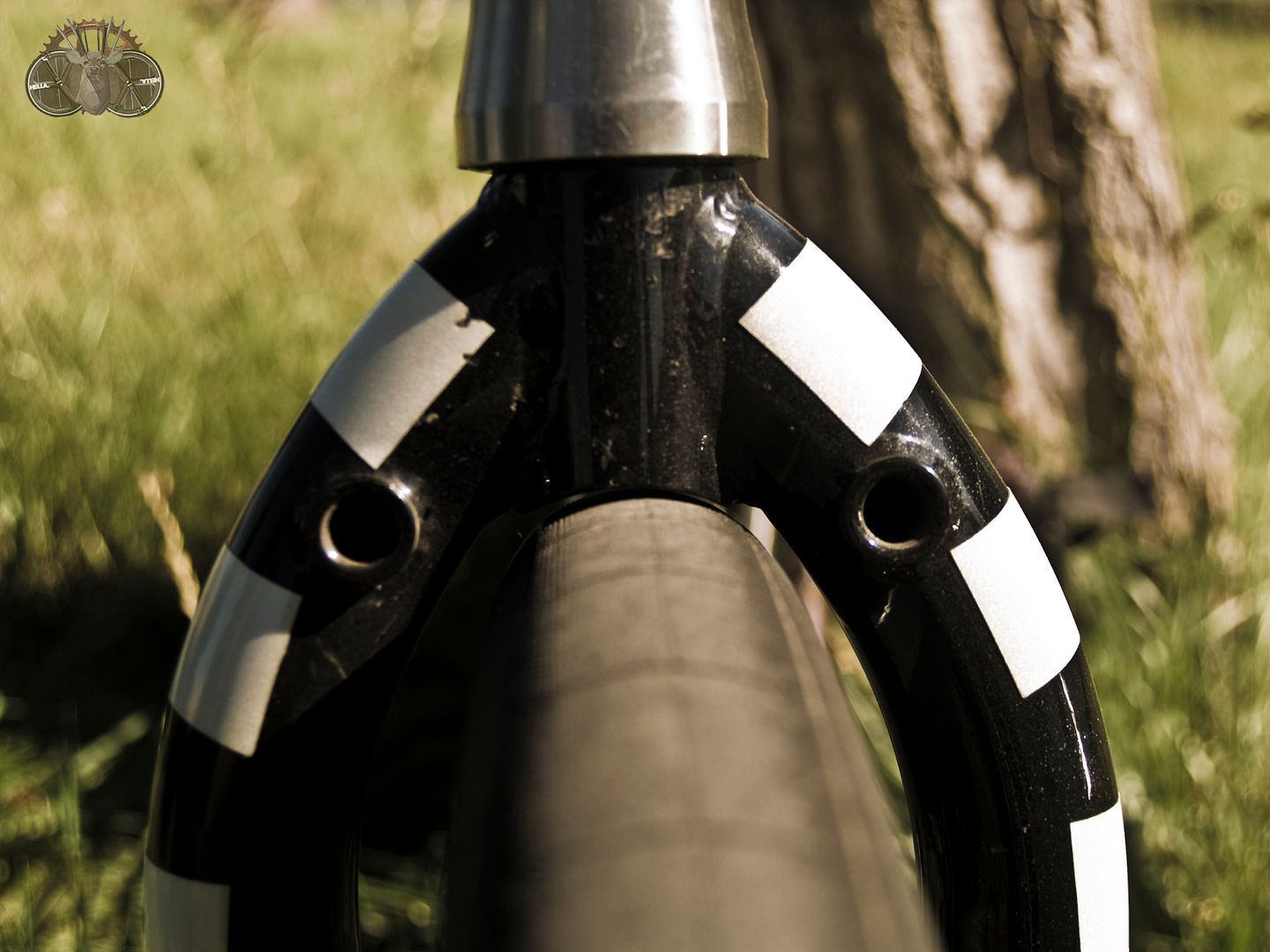 front clearance with the resist nomads is pushing it. HELLA FLUSH.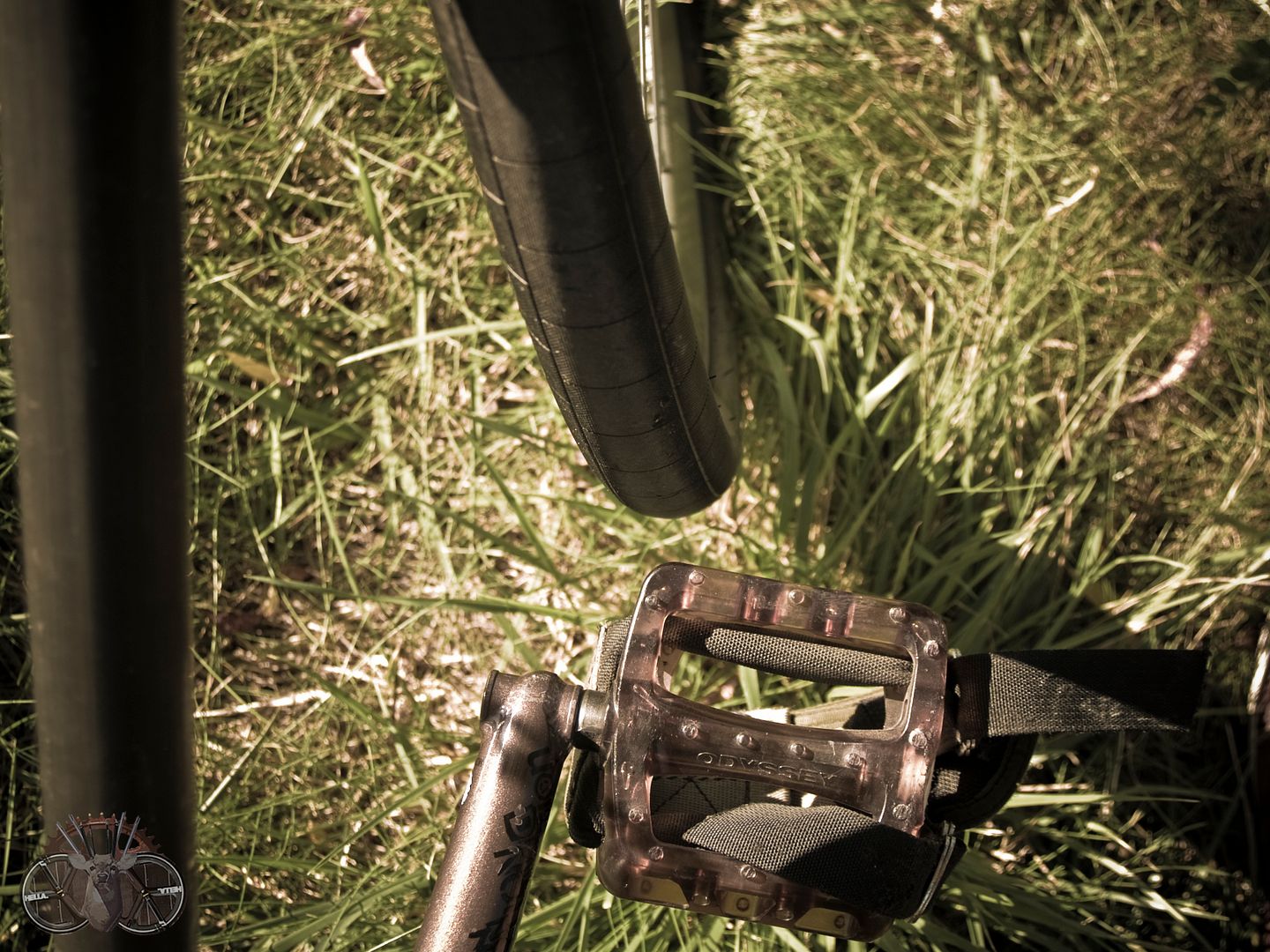 barspin clearance if youre wondering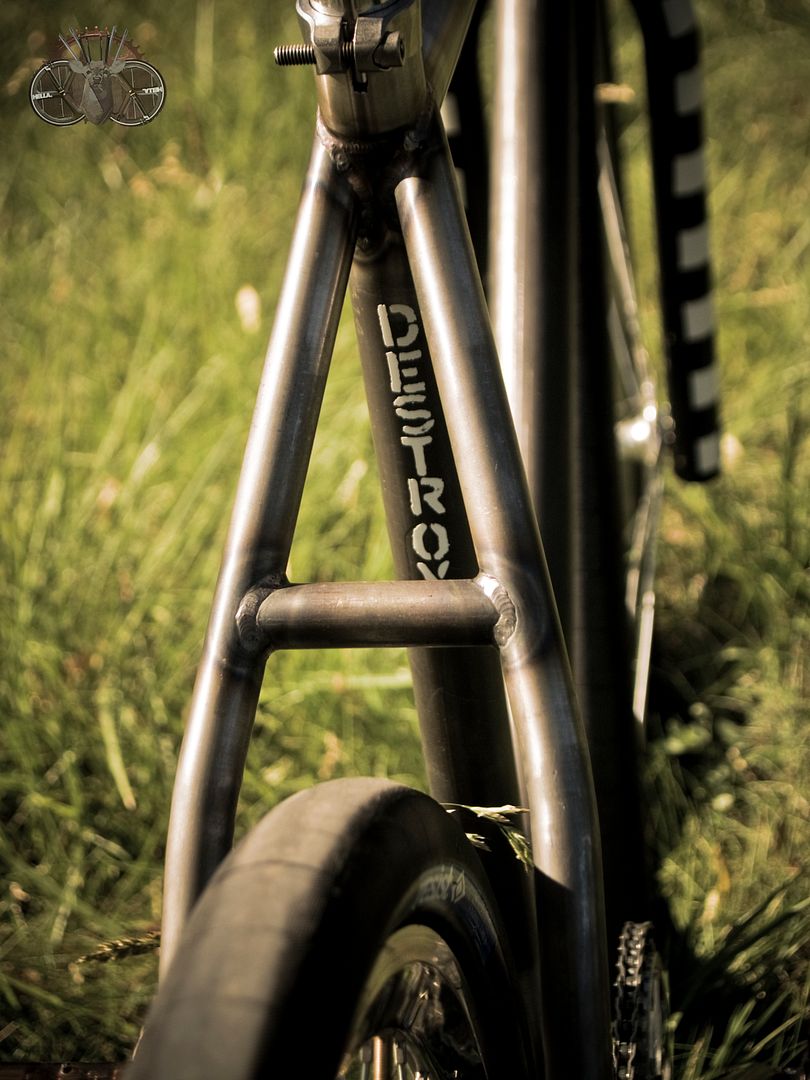 rear tire clearance.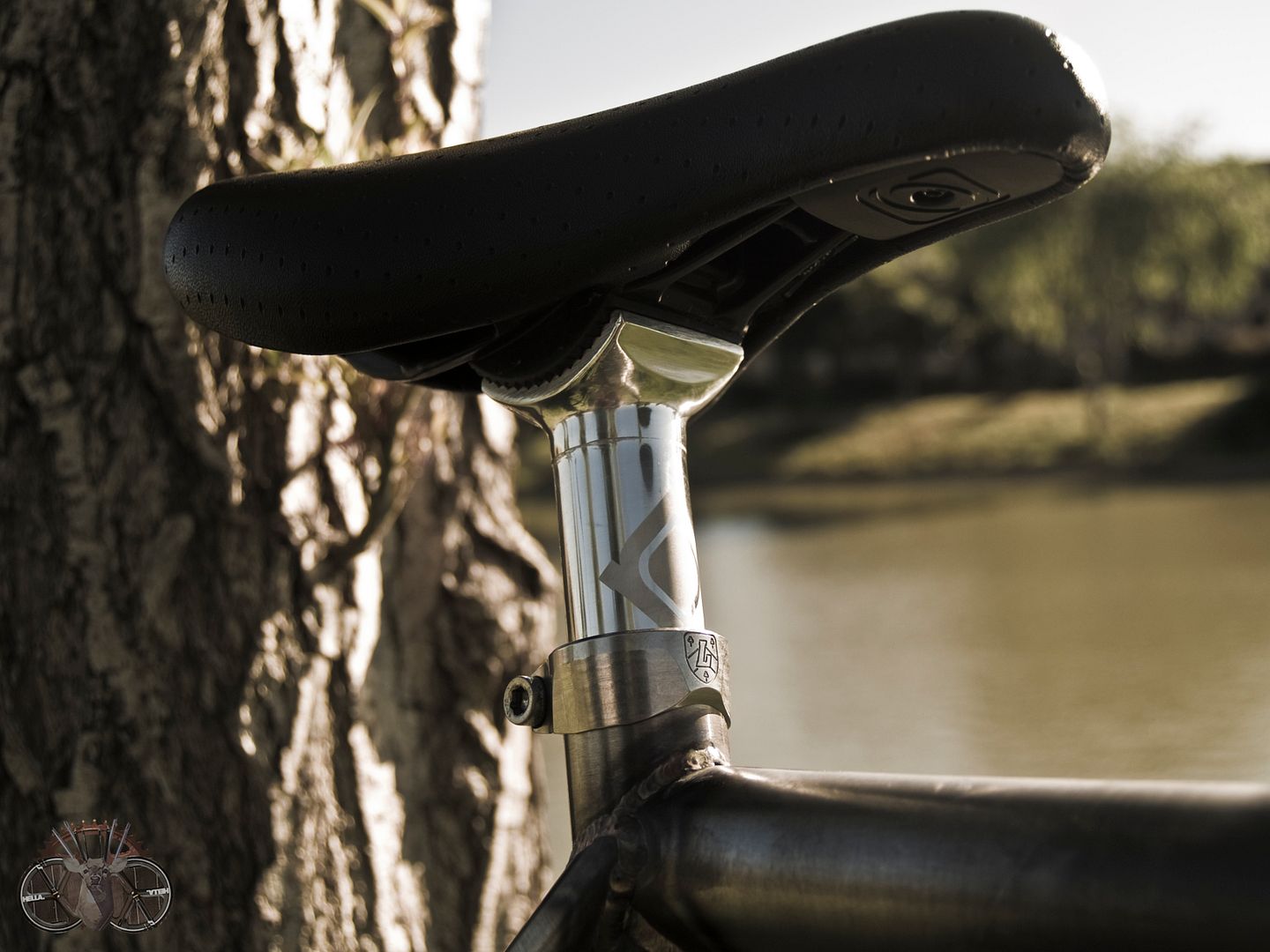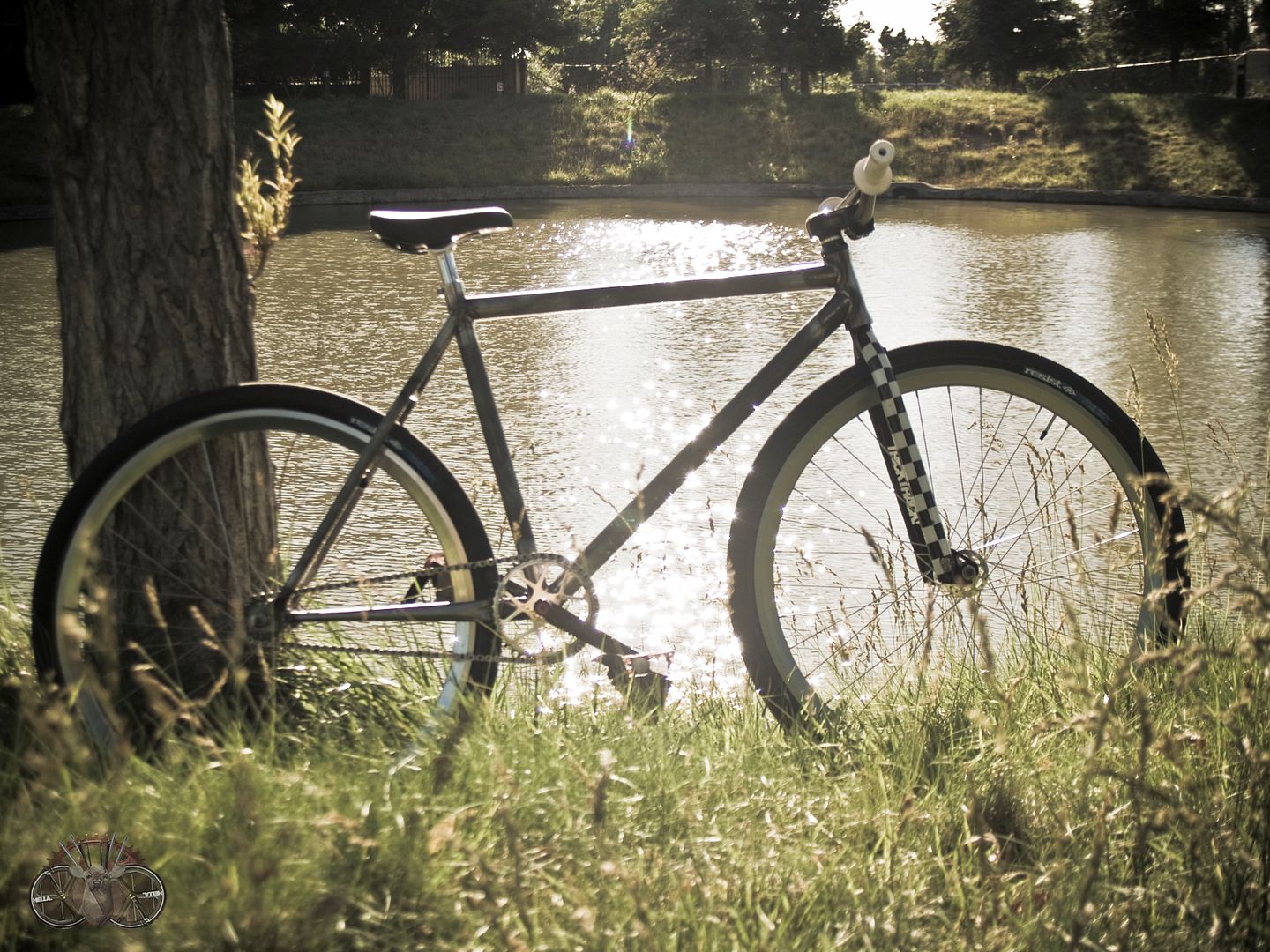 Frame
:
Destroy
Loser 700c/29er for BHSK
Fork
:
MKE
bruiser
Bars
:
Eighthinch
Freestyle
Stem
:
Eighthinch
Freestyle
Grips
:
Animal
Edwins
Headset
:
Eclat
Dual Integrated
Clamp
: I dont know, but it's awesome looking... L is for LOSER!
Seatpost
:
Resist
Pivotal
Seat
:
Odyssey
Senior 2
Cranks
:
Demolition
Medial 165mm, MacNeil Spindle Bolts
Sprocket
: 39t
Tree
Lite Polished
Chain
:
Shadow Conspiracy
Half-Link
Front Tire
:
Resist
Nomad 45c
Front Wheel
: 36h
Velocity
Chukker to a Velocity hub
Rear Tire
:
Resist
Nomad 45c
Rear Wheel
: 36h
Velocity
Chukker to a Surly Fix/Fix hub with 14mm axle adapters.
Cog/Lockring
: Generic 17t, Generic.
Pedals
:
Odyssey
Twisted
FRS
: Holdfast "
MKE/benscyle
" ltd ed. 20/50
i intend to post a review on the
resist
tires soon. as you can see i can fit a bigger tire, but hey i have even tires right now which is pretty rare for me. some people get weird when they see i run white grips- i have this thing where i cant run anything but white grips... and if i look down and i don't have white grips, something is wrong like inception or something. with the higher bottom bracket, i want to get higher bars (because it changes the feel dramatically) but i'm actually getting used to the setup as it is with the 2 inch rise. i'm just really psyched to be riding again.
jmik