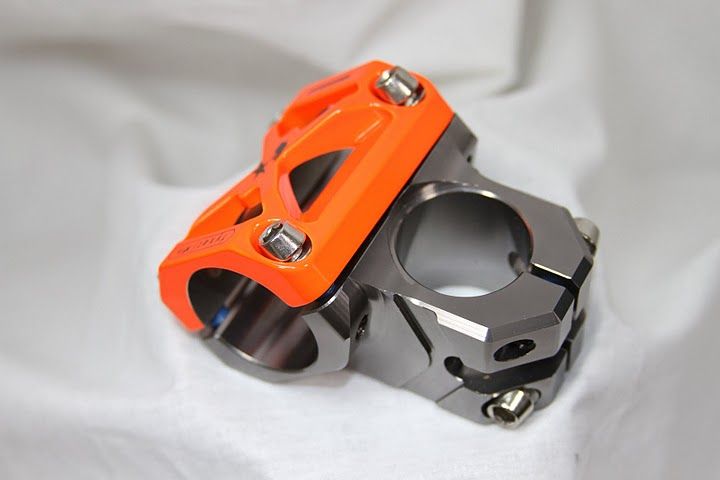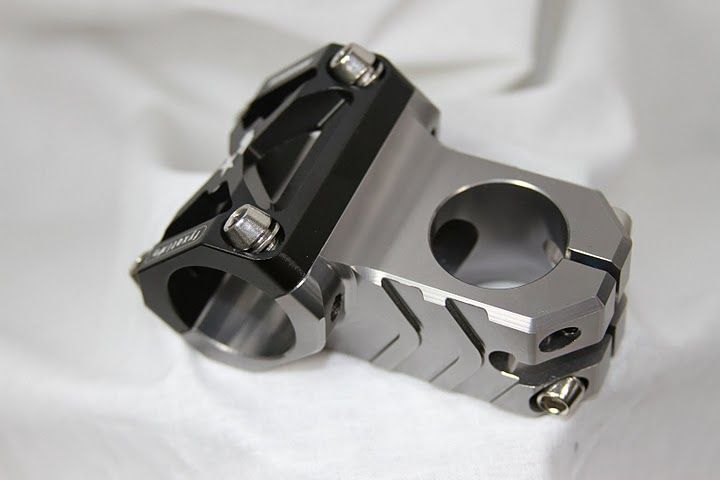 so i wake up in the morning to find this sitting in the inbox of my email. looks like our friends at
fyxation
are expanding their lineup and going into the wonderful world of stems. here's what they have to say:
"
Modeled after dirt jump stems this stem is ideal for FGFS, MTB or anyone that wants a super rugged stem. Available in super-short 35mm and 50mm lengths.

Weight - 210g and 250g
Stem Length - 35mm and 50mm
Clamp Diameter - 31.8mm
Material - 7075 Series Aluminum - extremely high strength alloy - same material used in premier dirt jump stems
Faceplate - 61mm wide faceplate - provides increased clamp stiffness
Stem body color - Gun Metal Gray Anodized
Face plate colors - Black, White, Pink, Green and Orange - inter-changeable face plates kits available for your different moods
US Retail - $75.00
"
it'll take about 2 months to hit shelves- i'm glad they didnt skimp on the type of aluminum they use... 7075 is the shit that tree lite sprokets are made out of. also i thin the width is going to change the feel of it. i'm reaally looking forward to this drop.
jmik