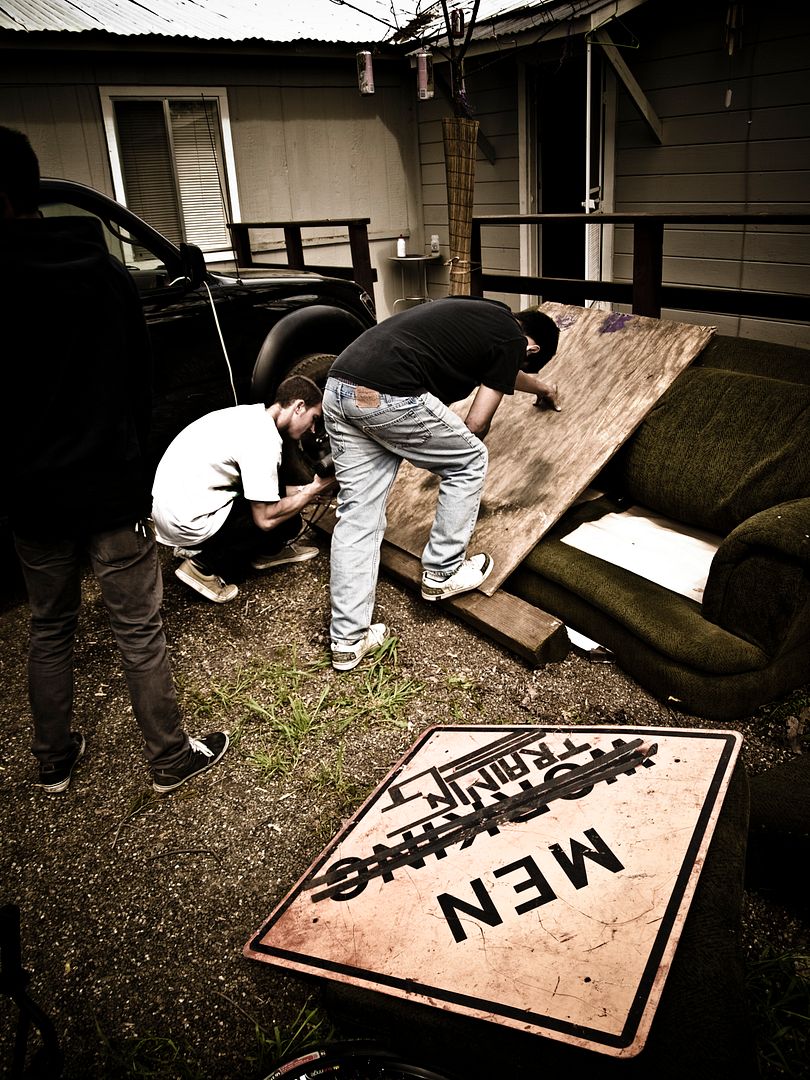 sometimes the skechiest solutions amount to the best solutions. a couple of days ago i went out with a couple of riders out here in chico. youve already met tom and jordan, and now youre about to meet chris and eddie. basically the whole story about what you see above is....we got bored sessioning a parking lot, and we ended up building a ramp out of a couch in tom's yard... see what came out of this ramp after the jump.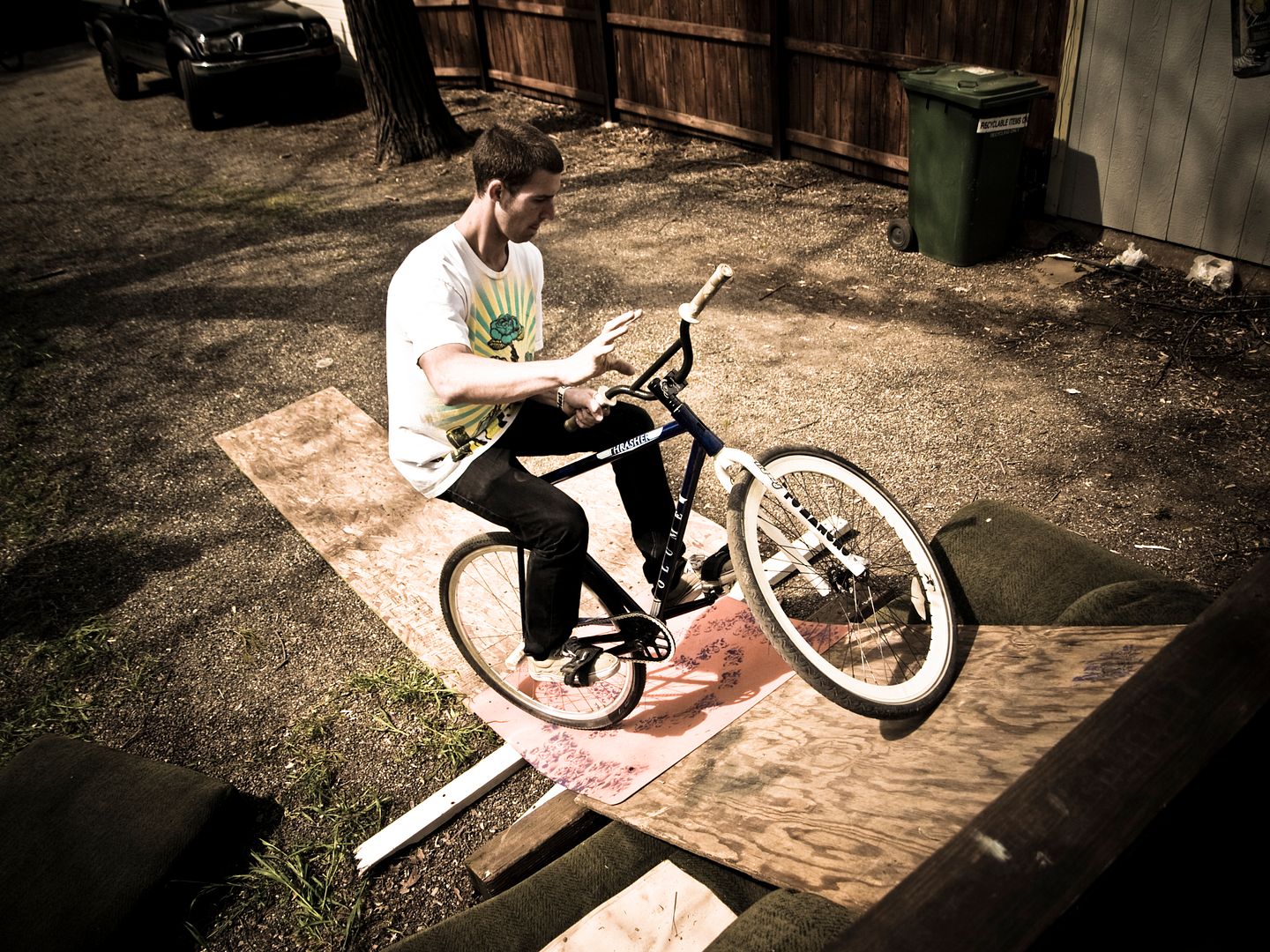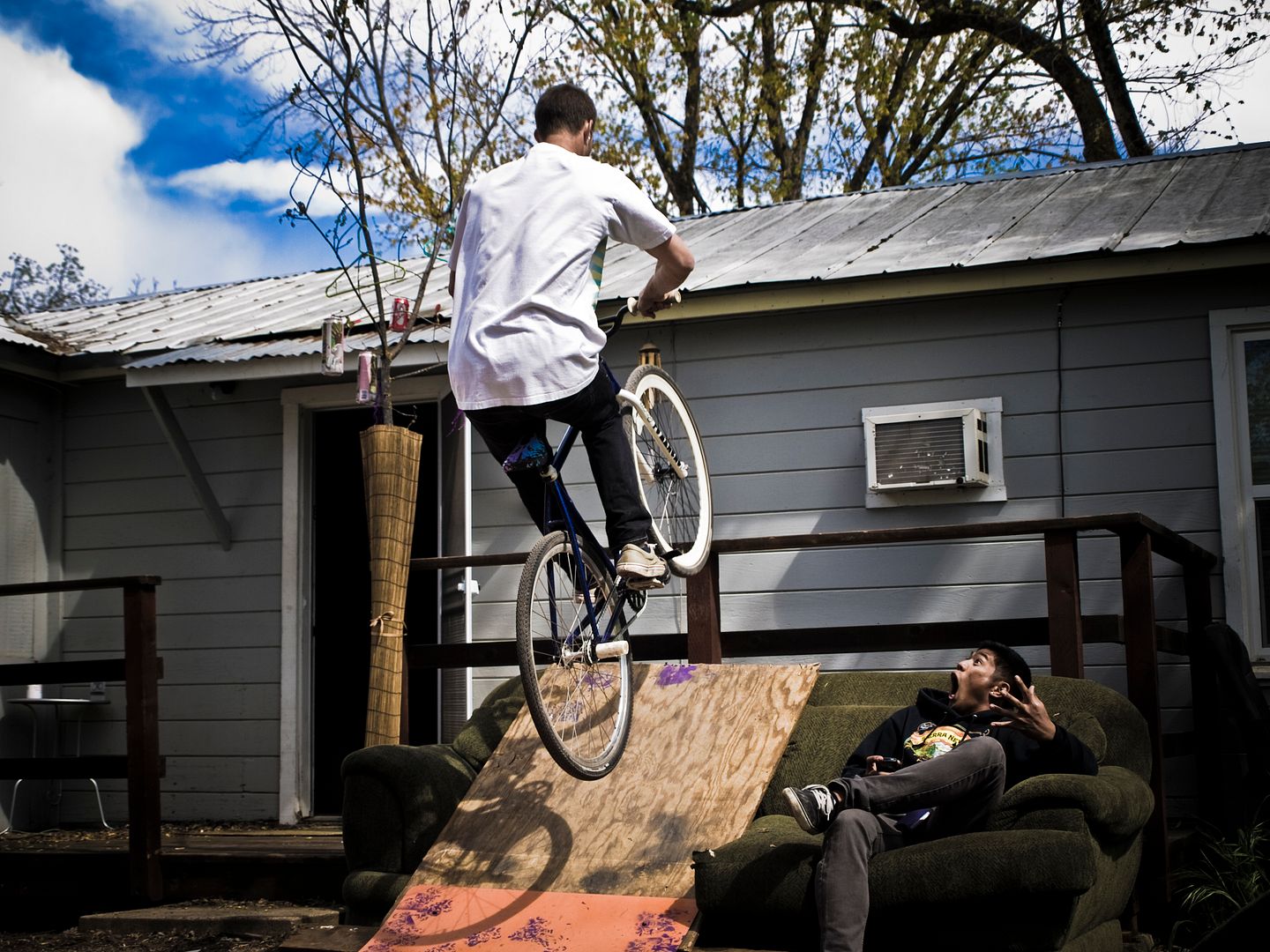 jordan: "HEY LET ME GET THIS PICTURE, I'M GONNA SIT DOWN ON THE COUCH AND LOOK AT MY PHONE" actually, this came out pretty cool looking...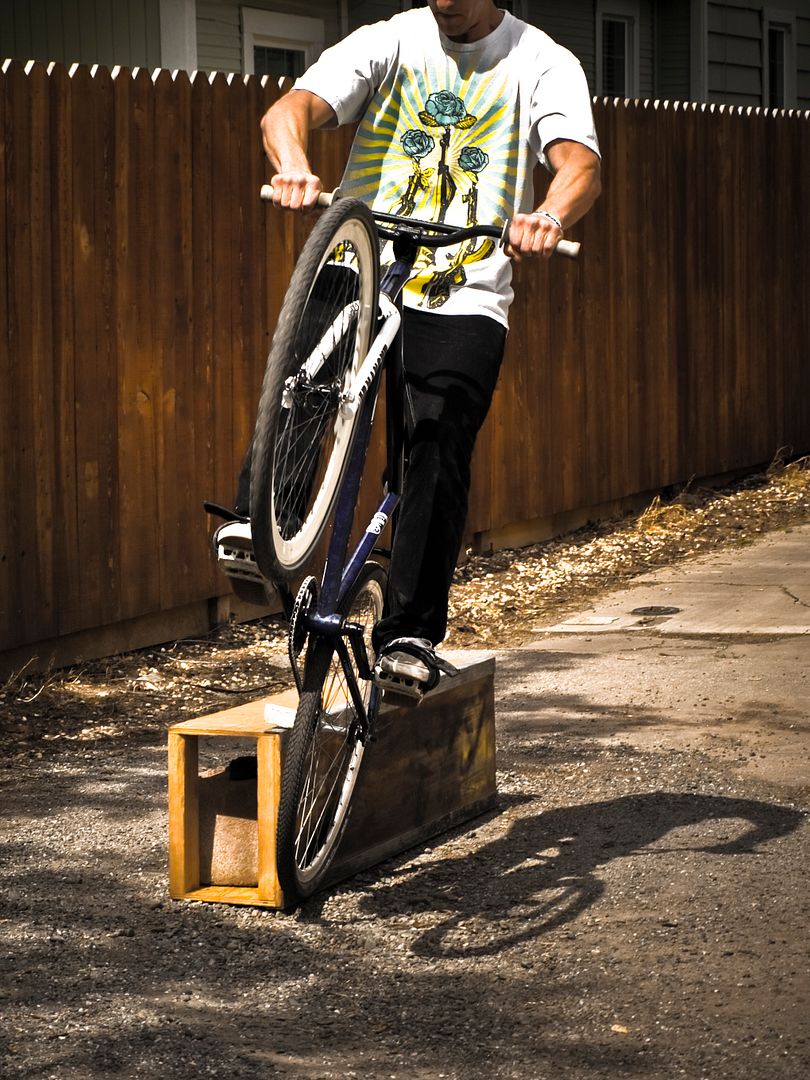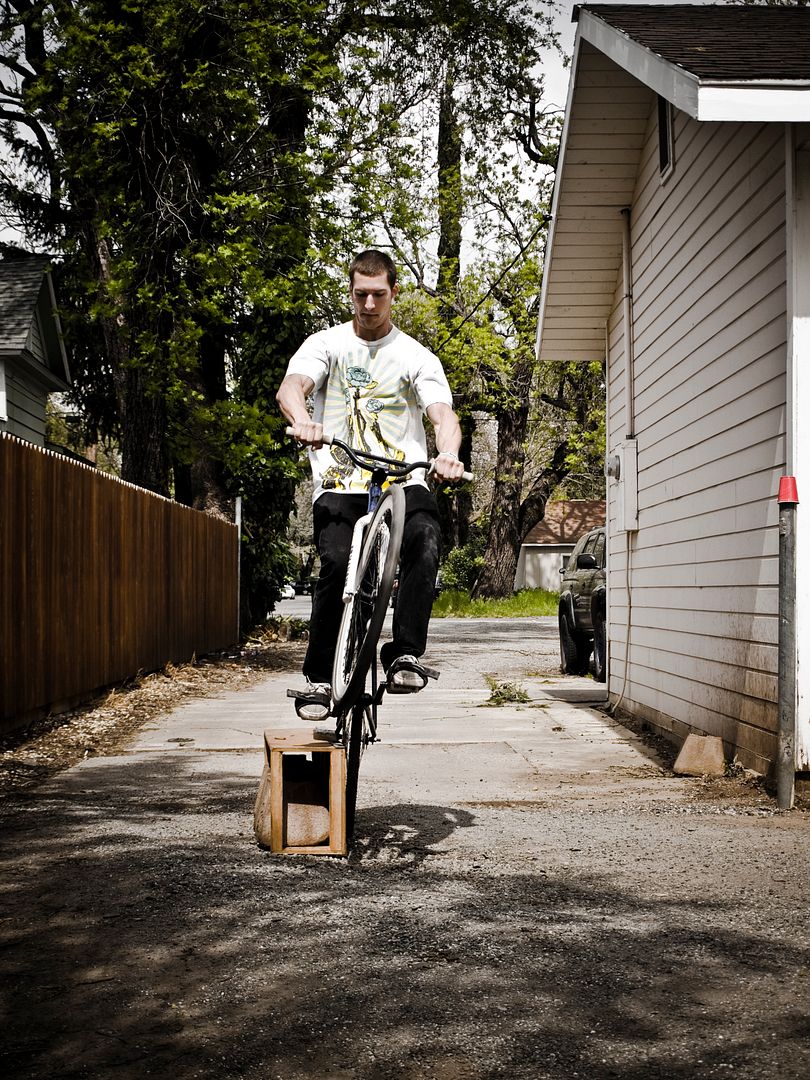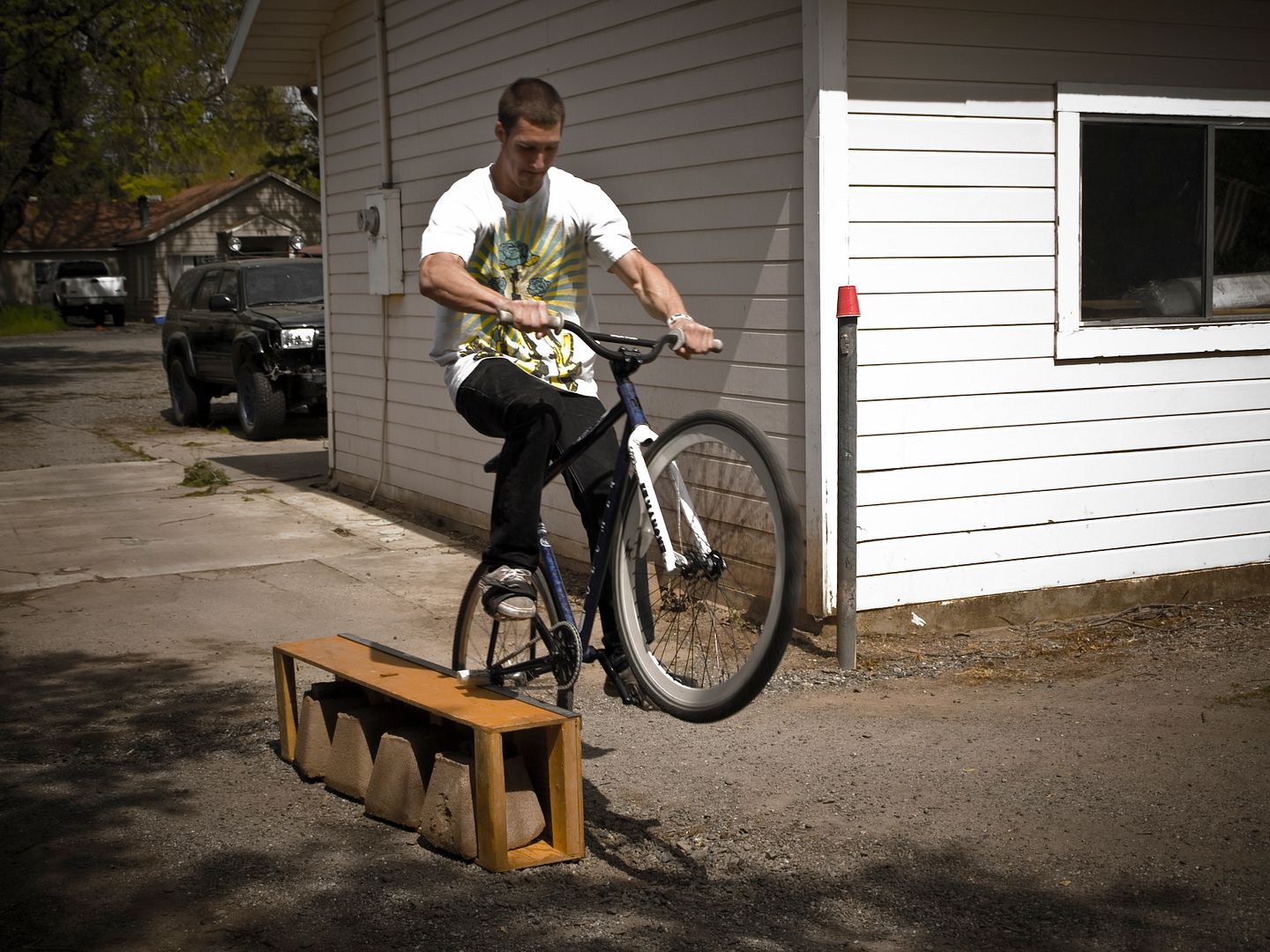 tom had been working on tooth picks, and this box was a little small, but he made it work...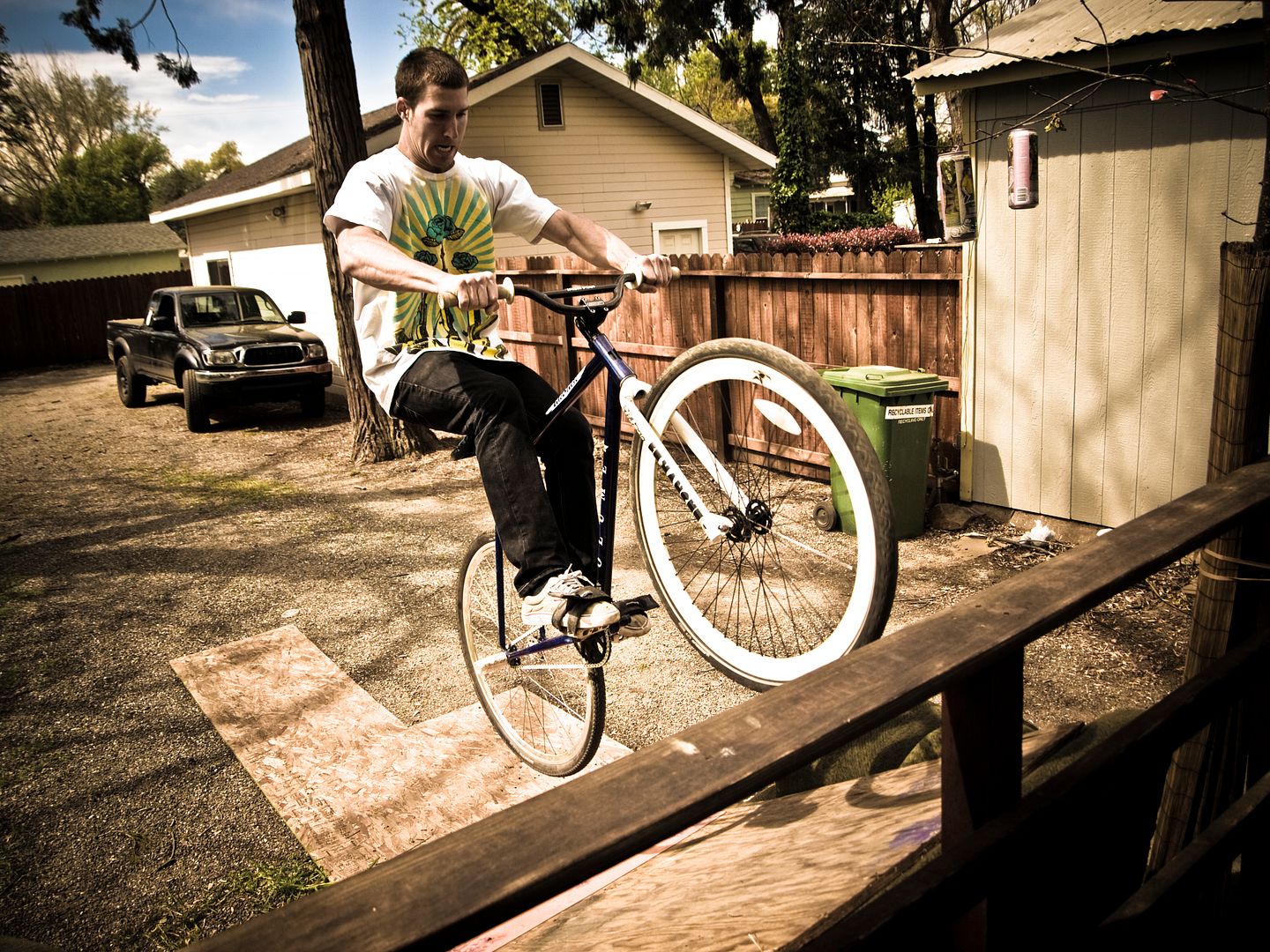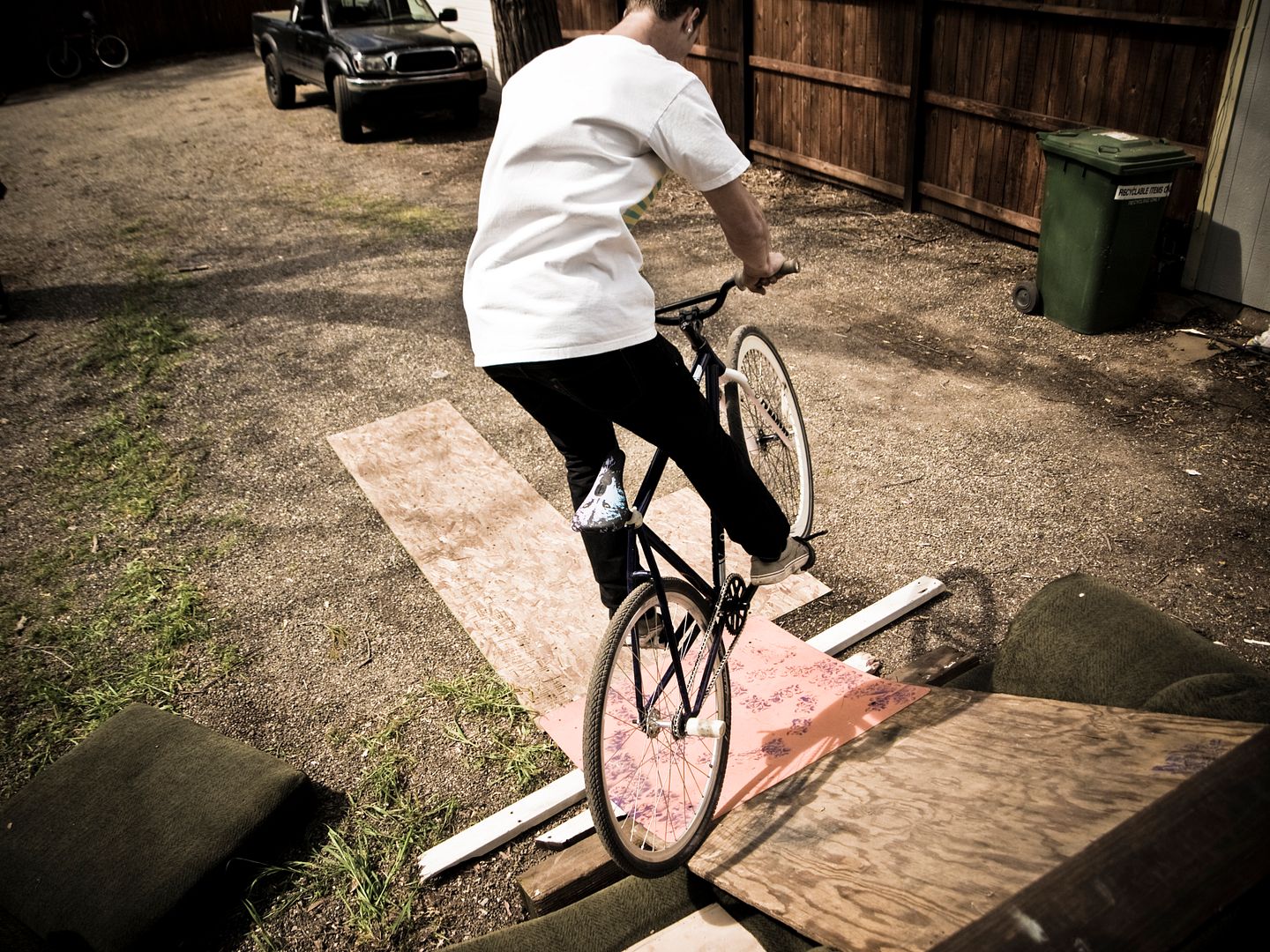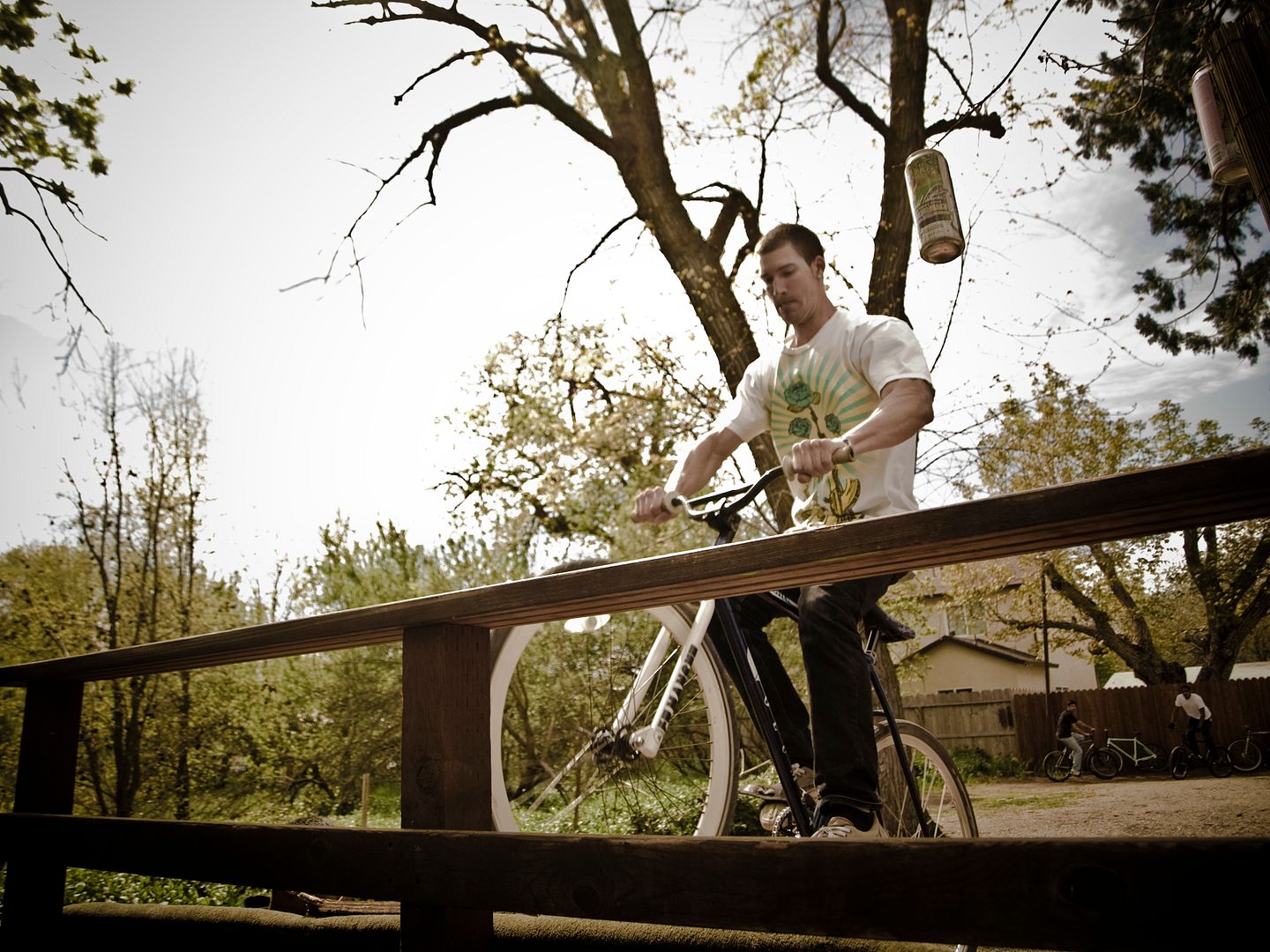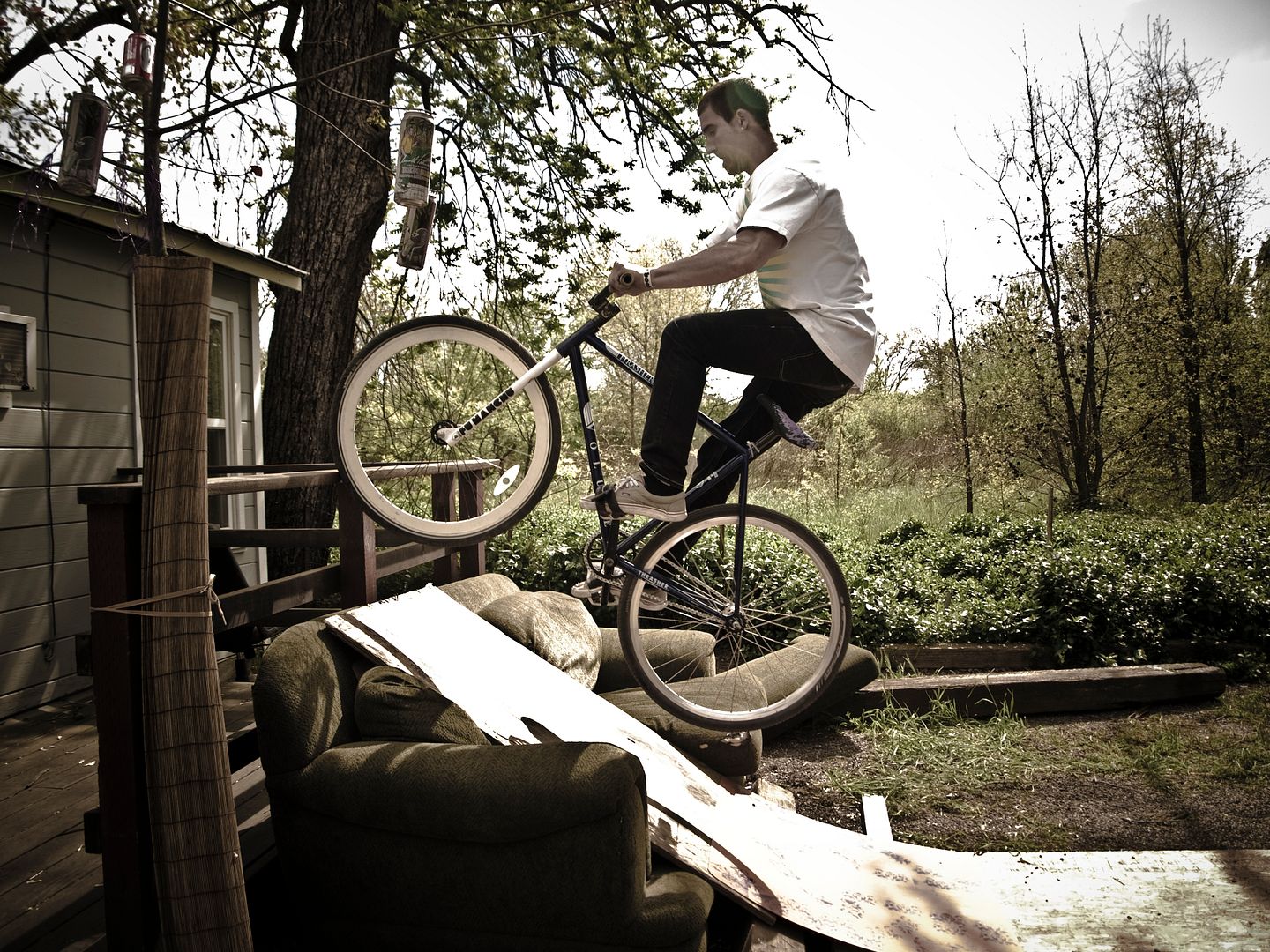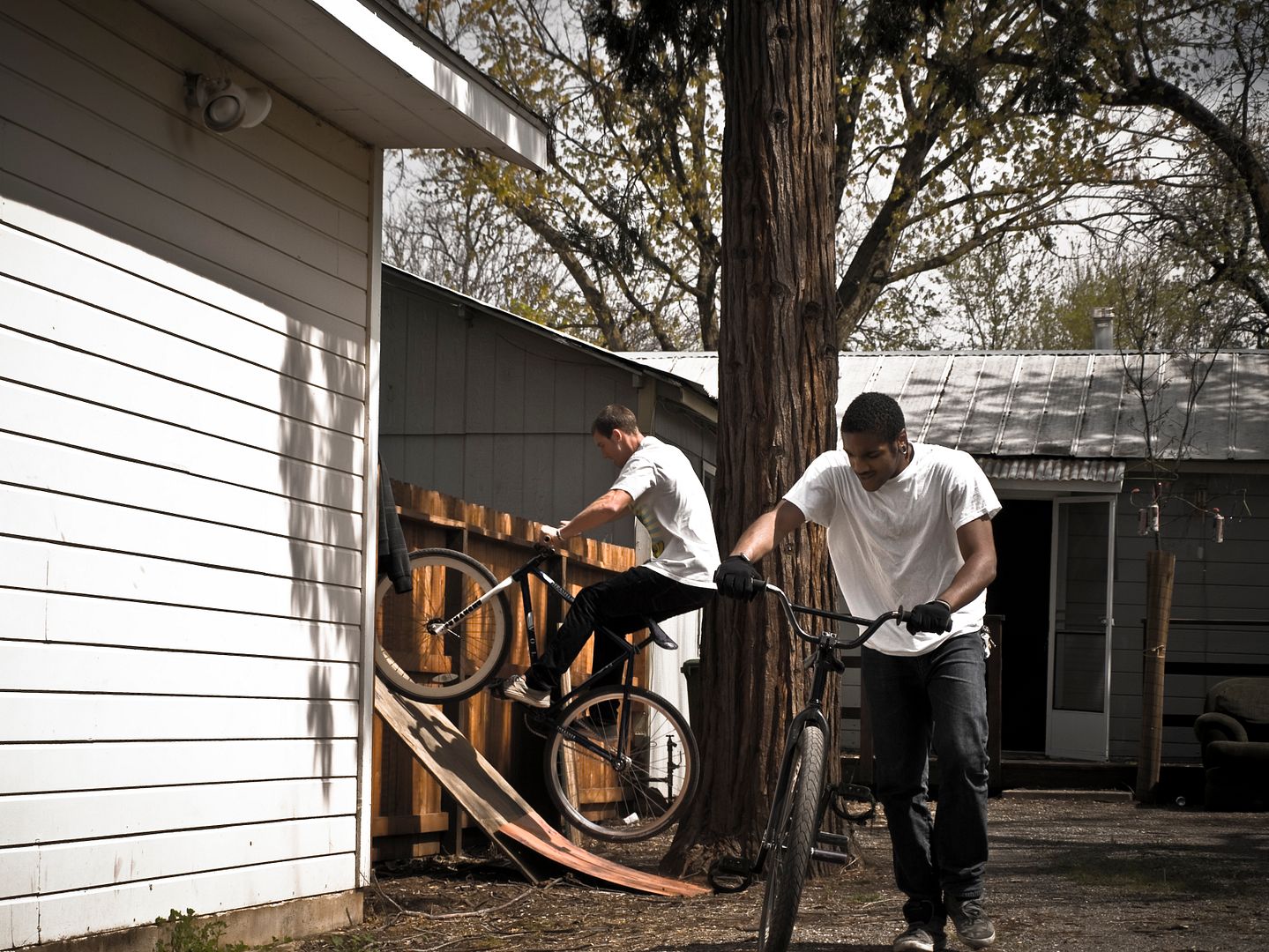 tom's front yard quickly turned into some mini compound. at first the ramp was against a fence. it wasn't big enough so the idea of screwing the ramp into the couch was probably the most amazing idea ever.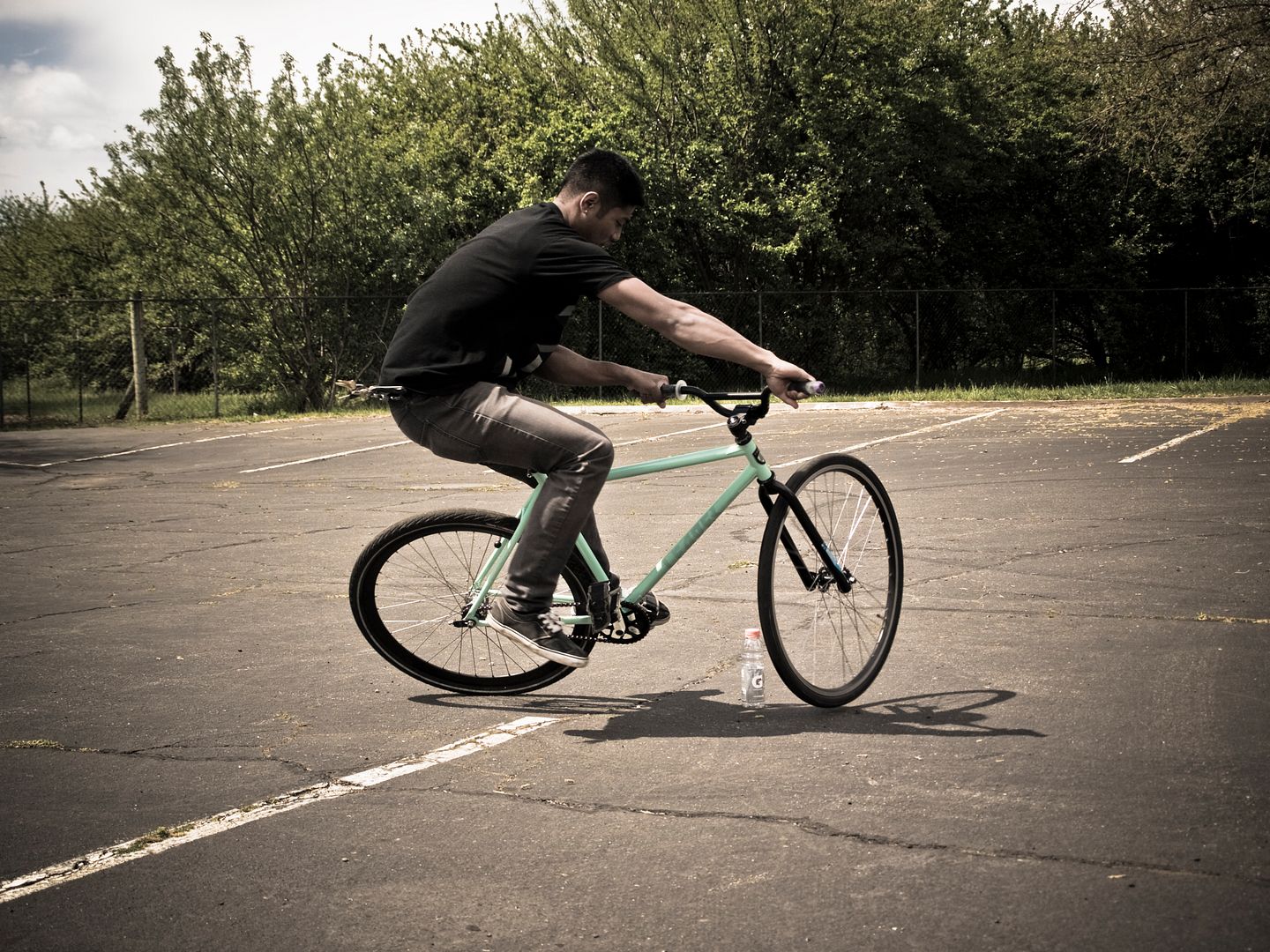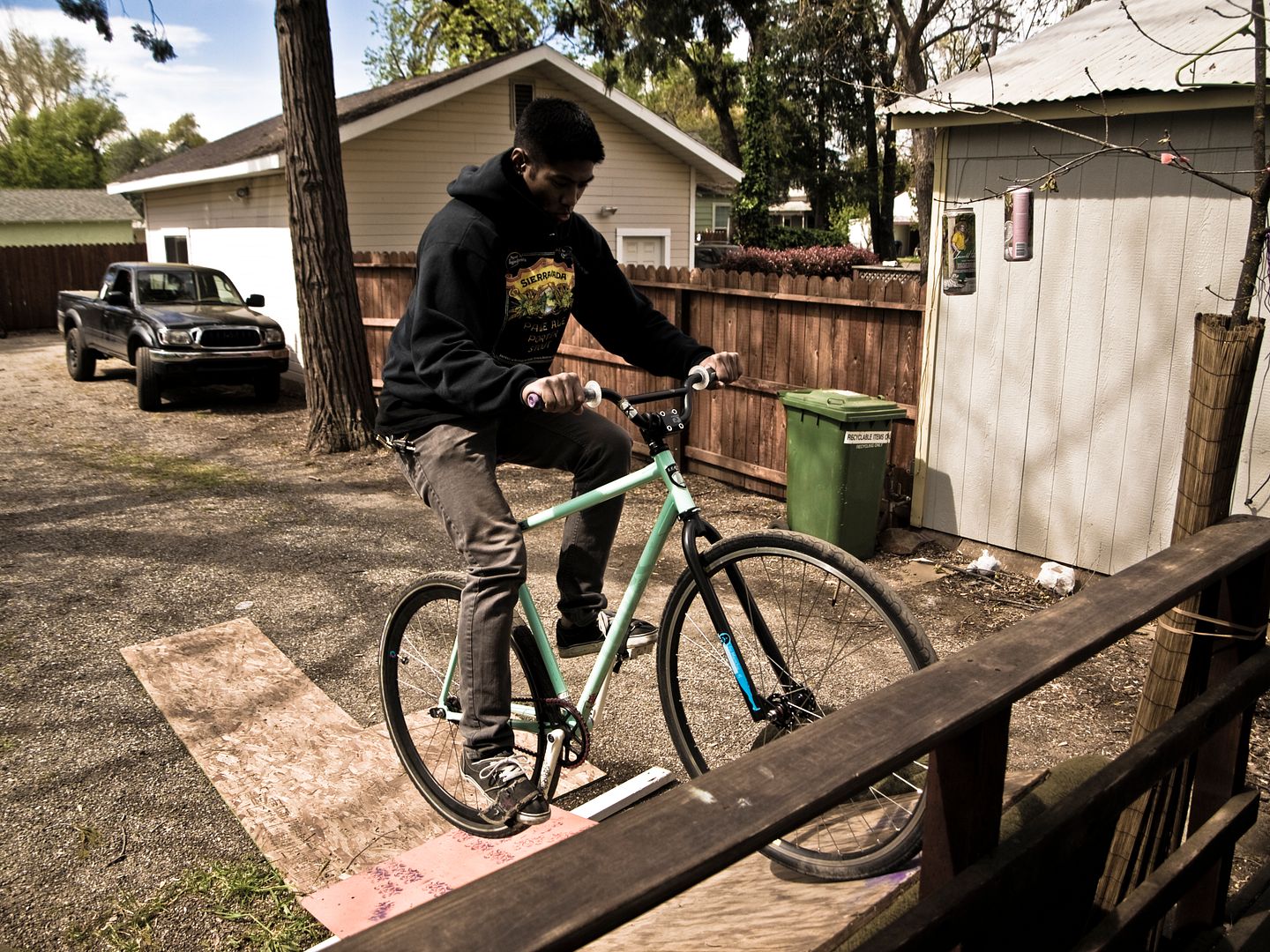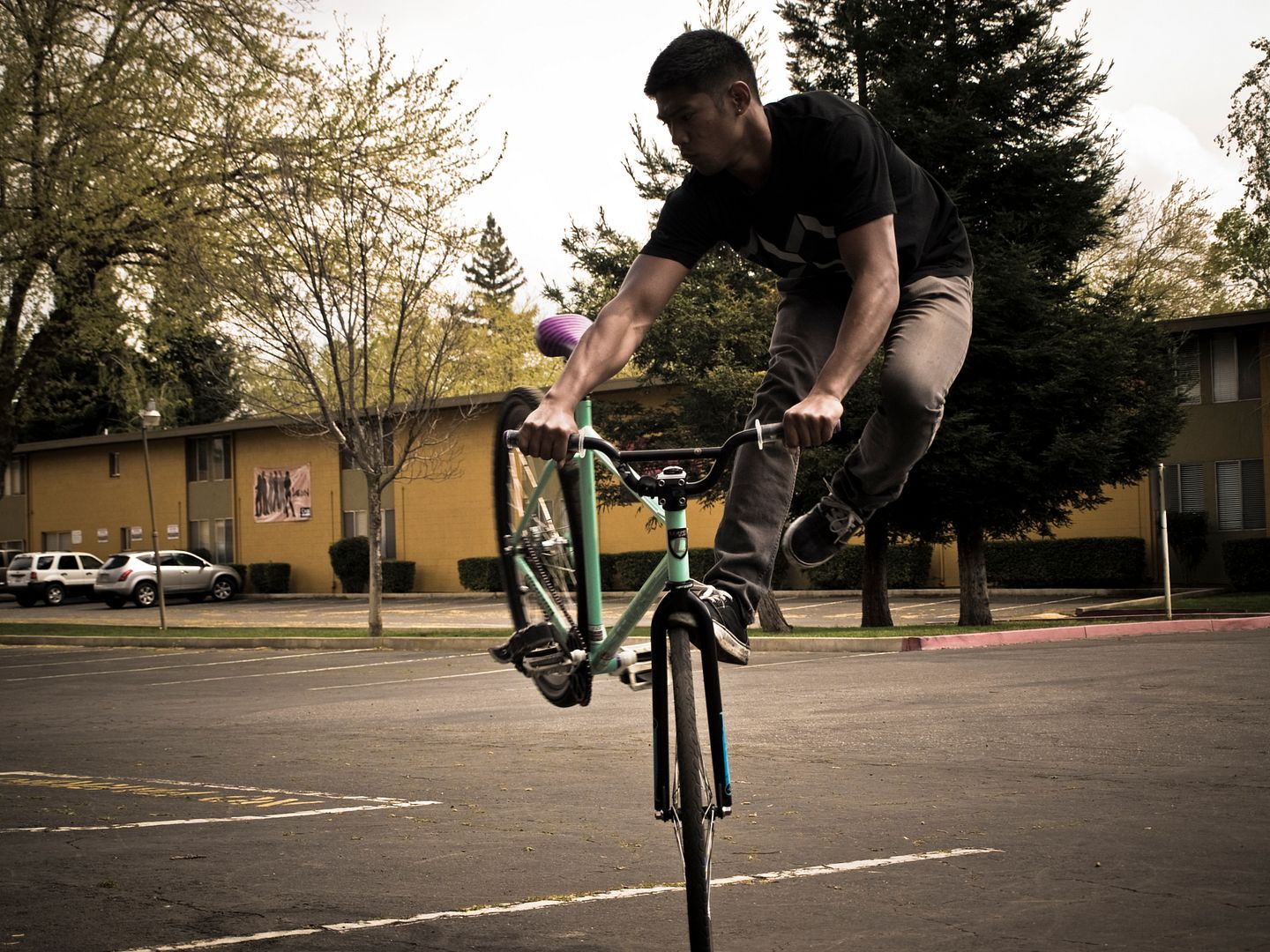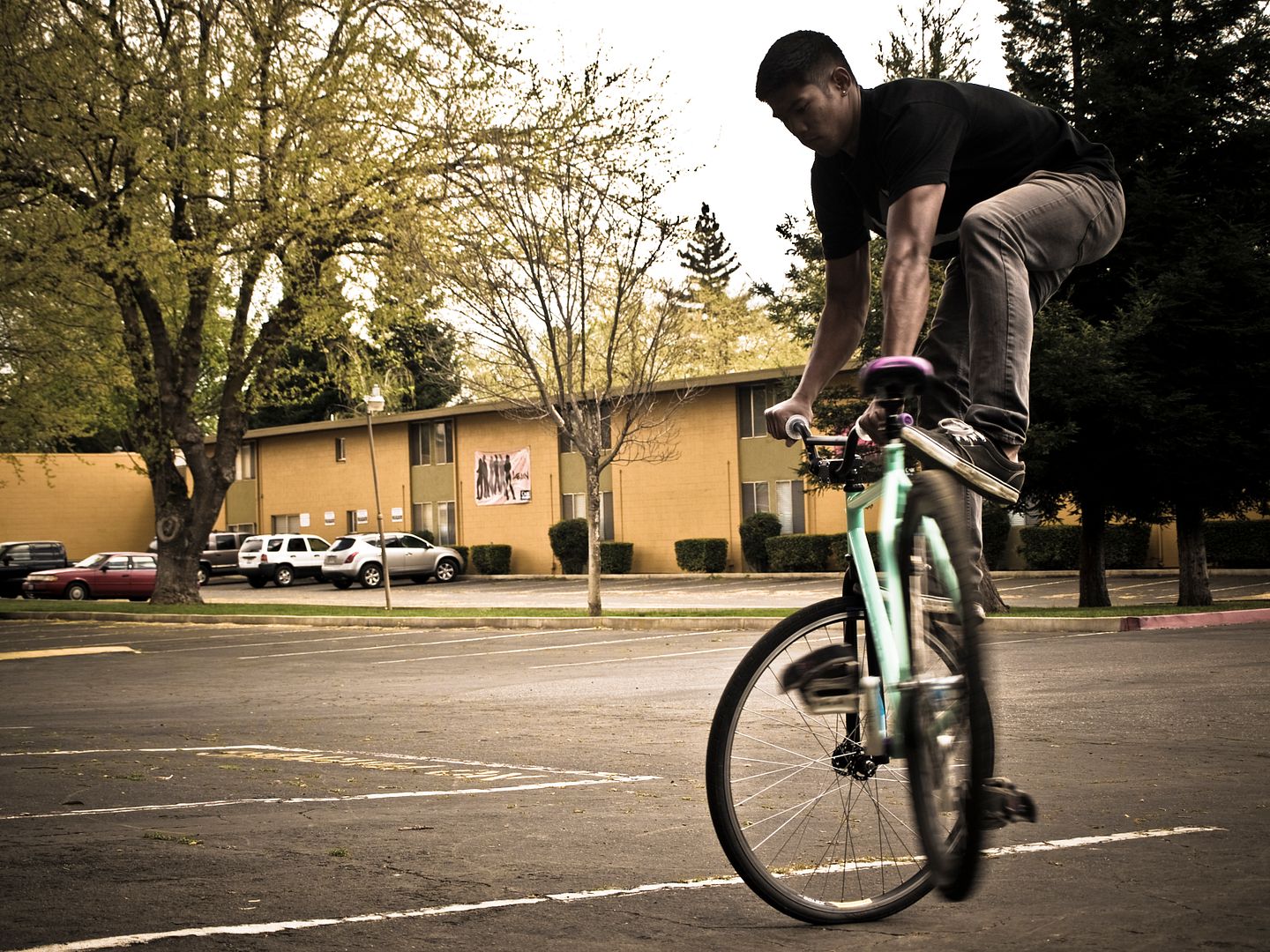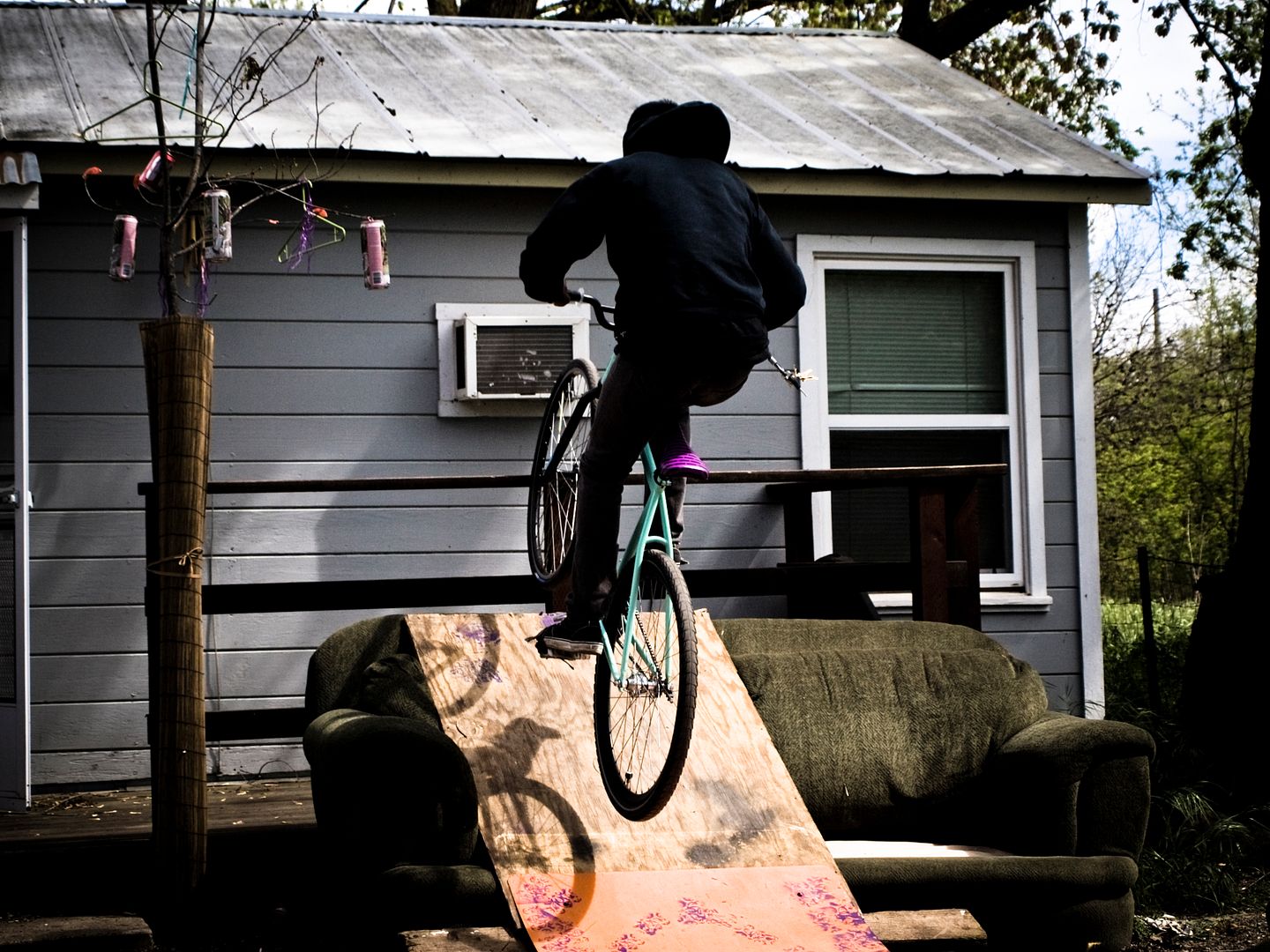 jordan wanted to get that bottle slider so badly. he got it eventually, but i never captured it. he's getting really really close to getting those footjam tails. fun fact: his rear tire is a 47c, but looks gigantic.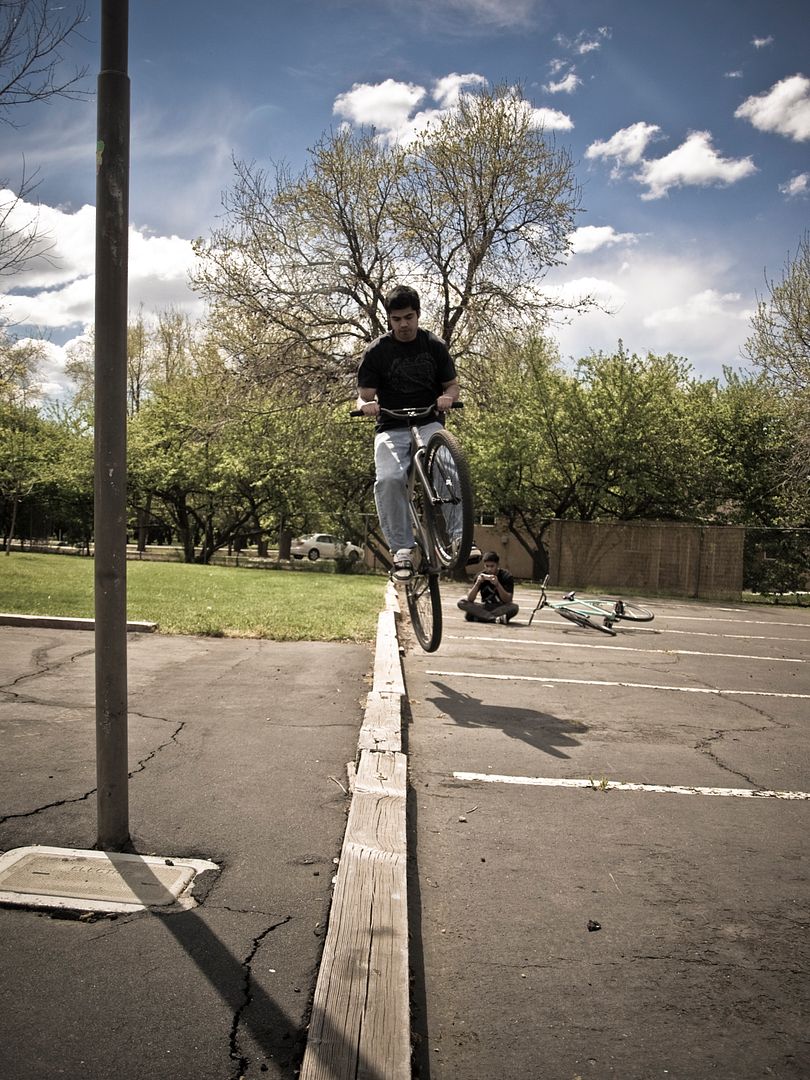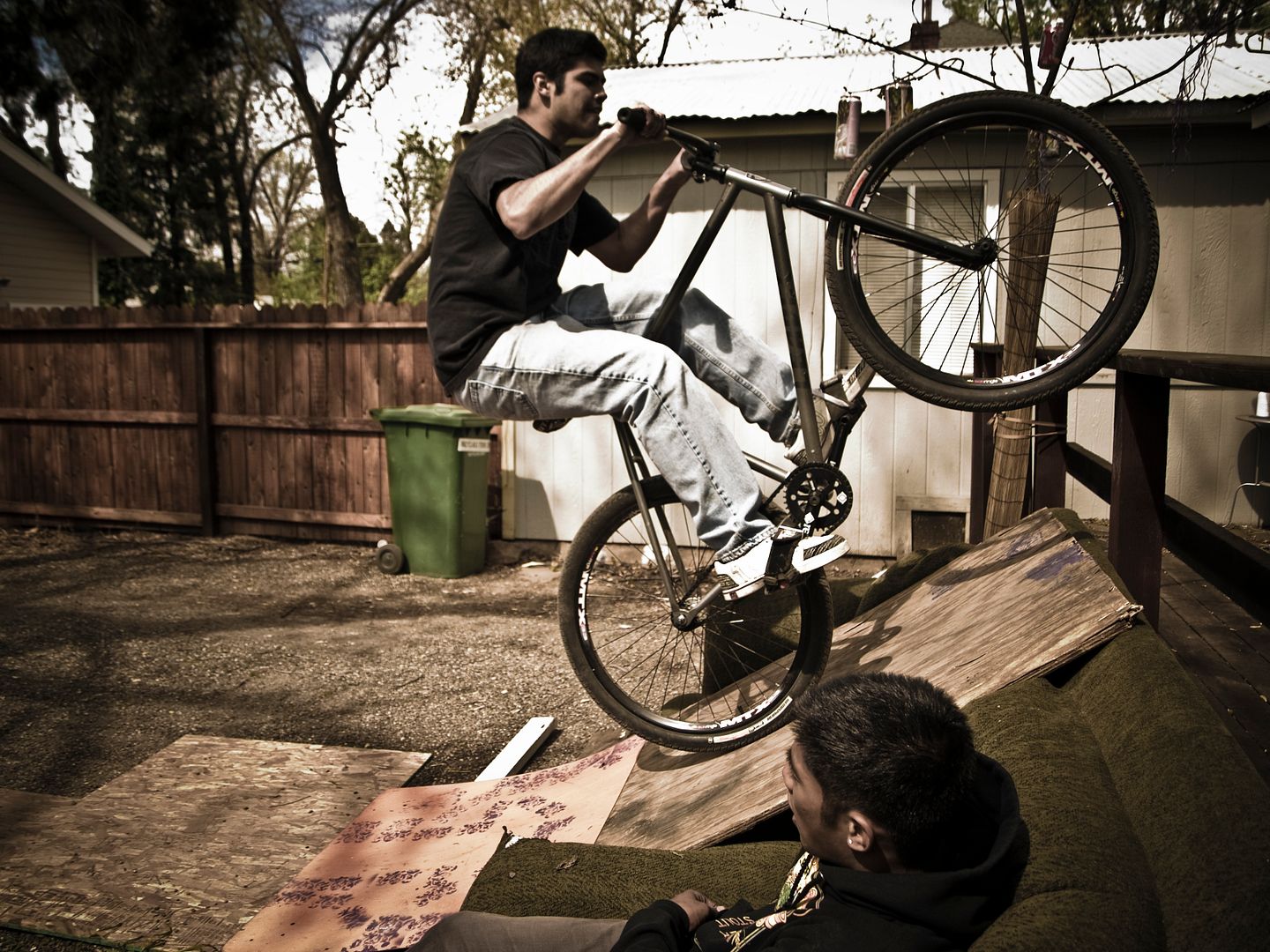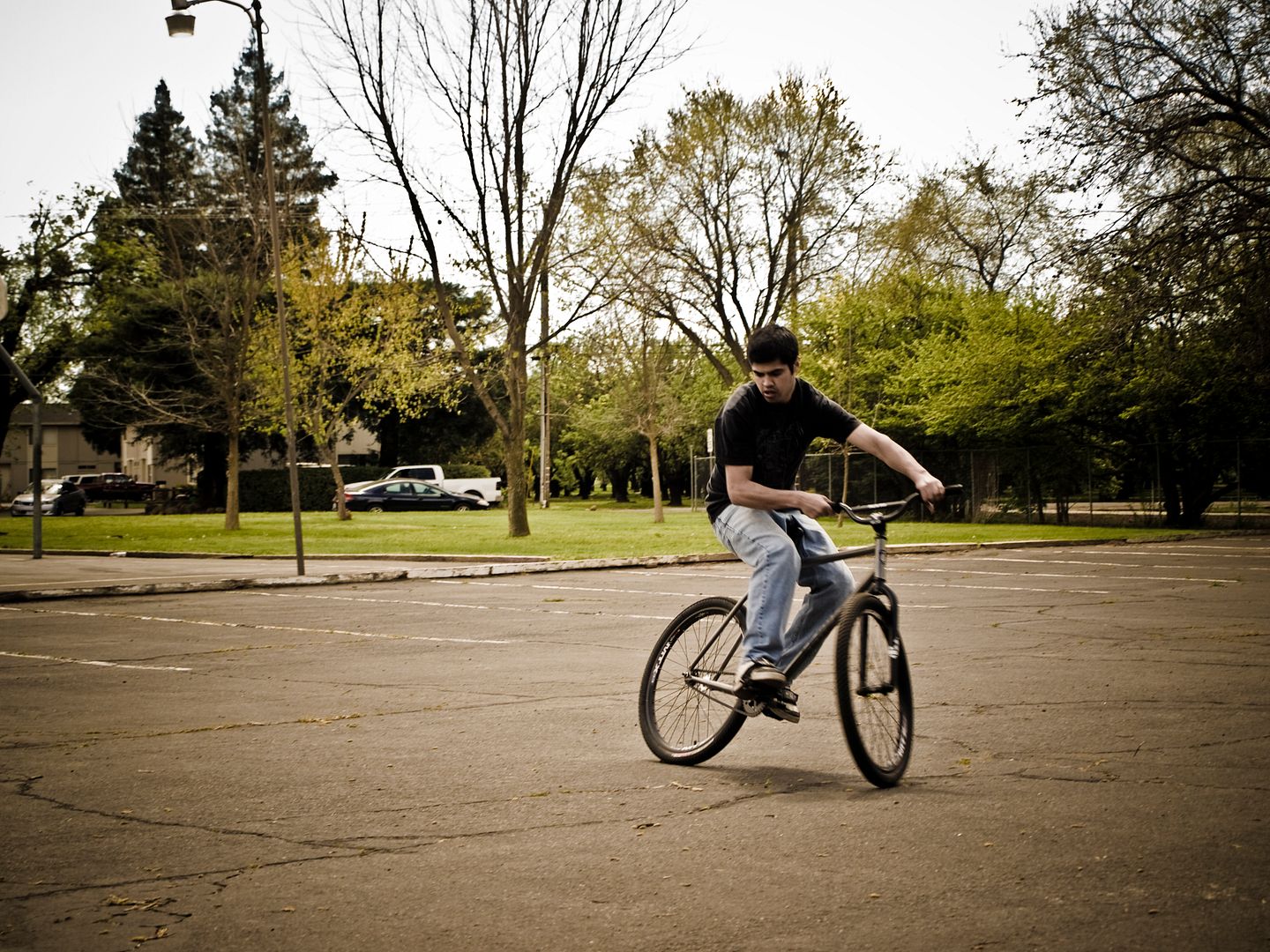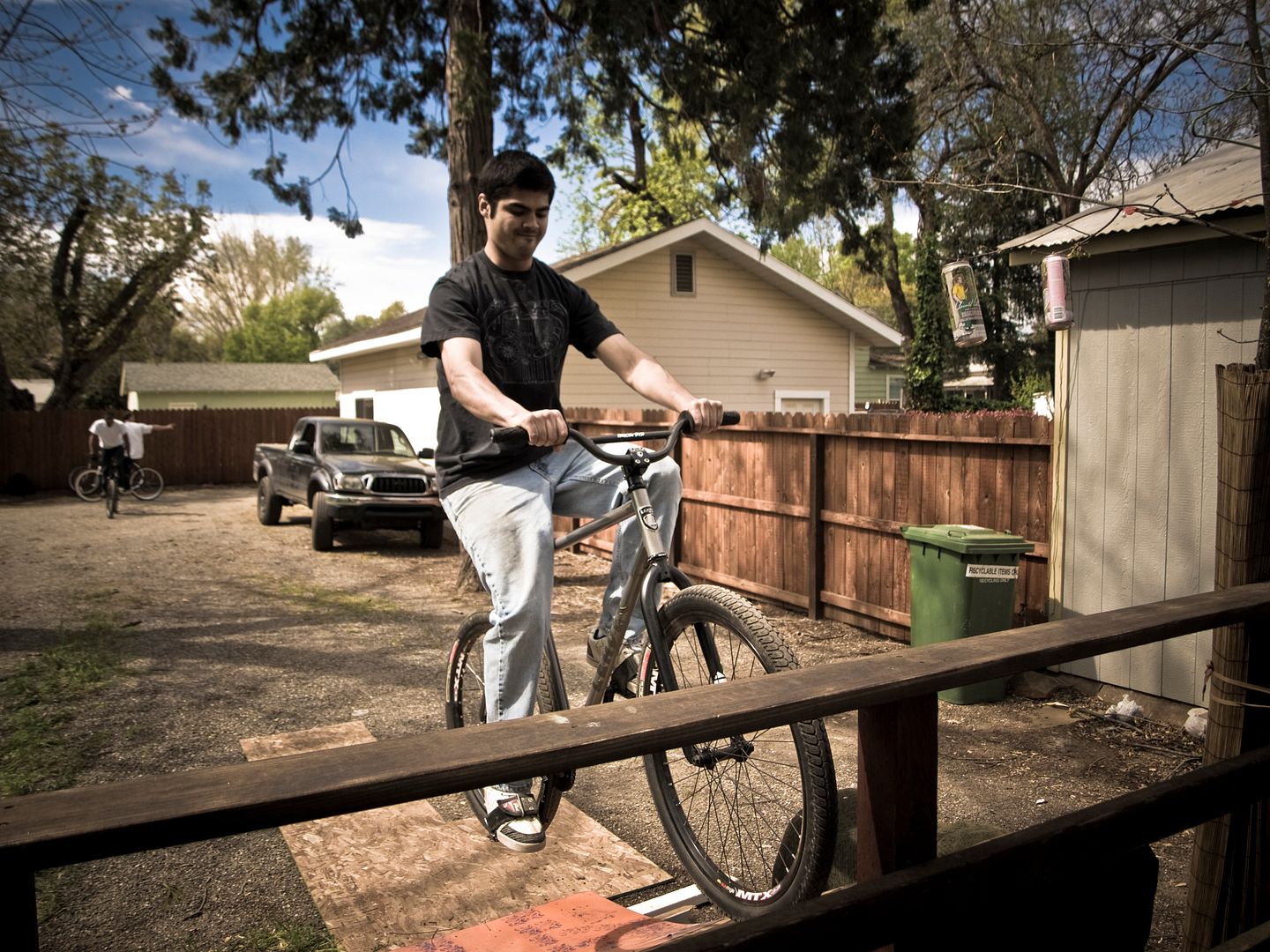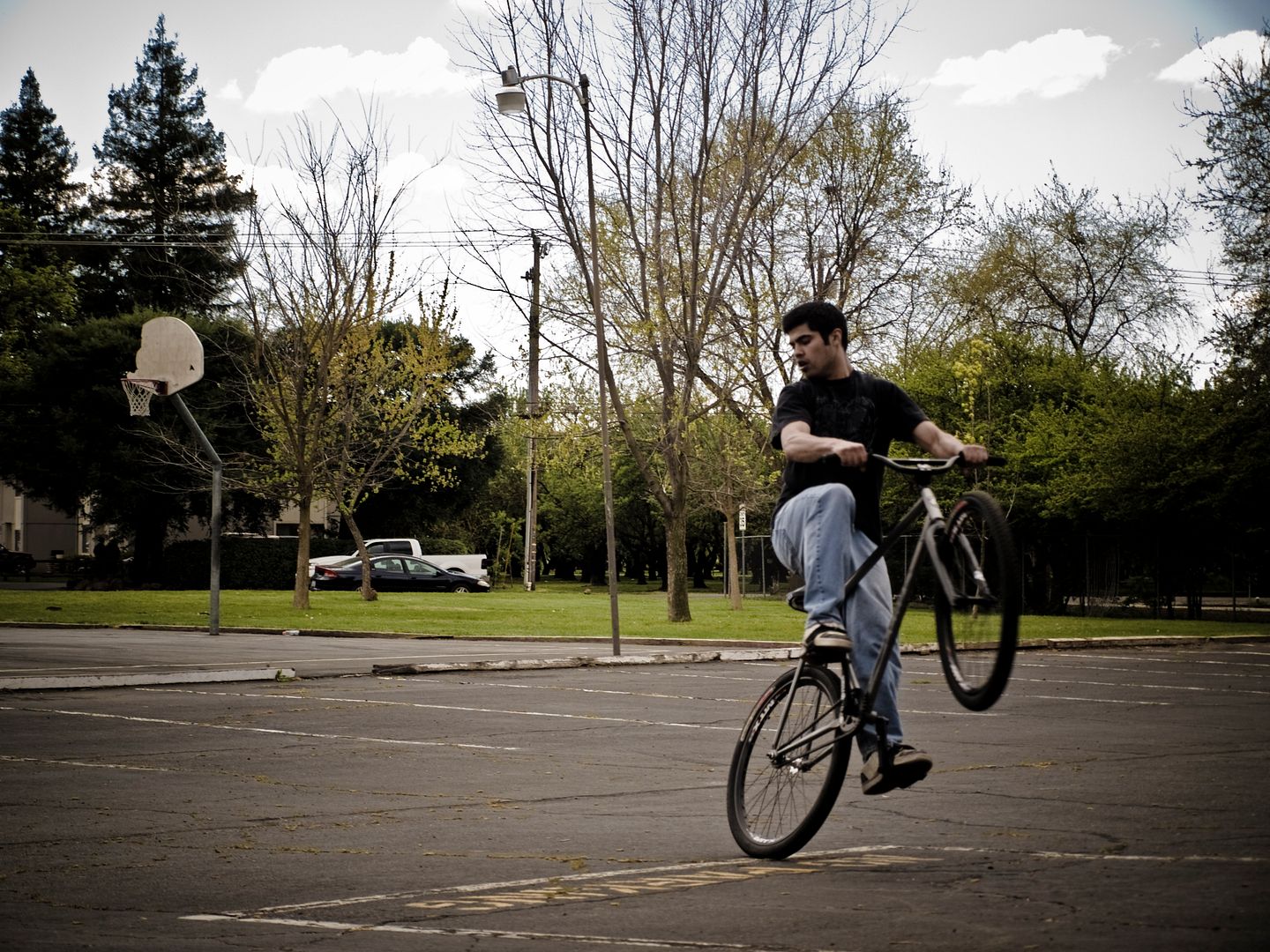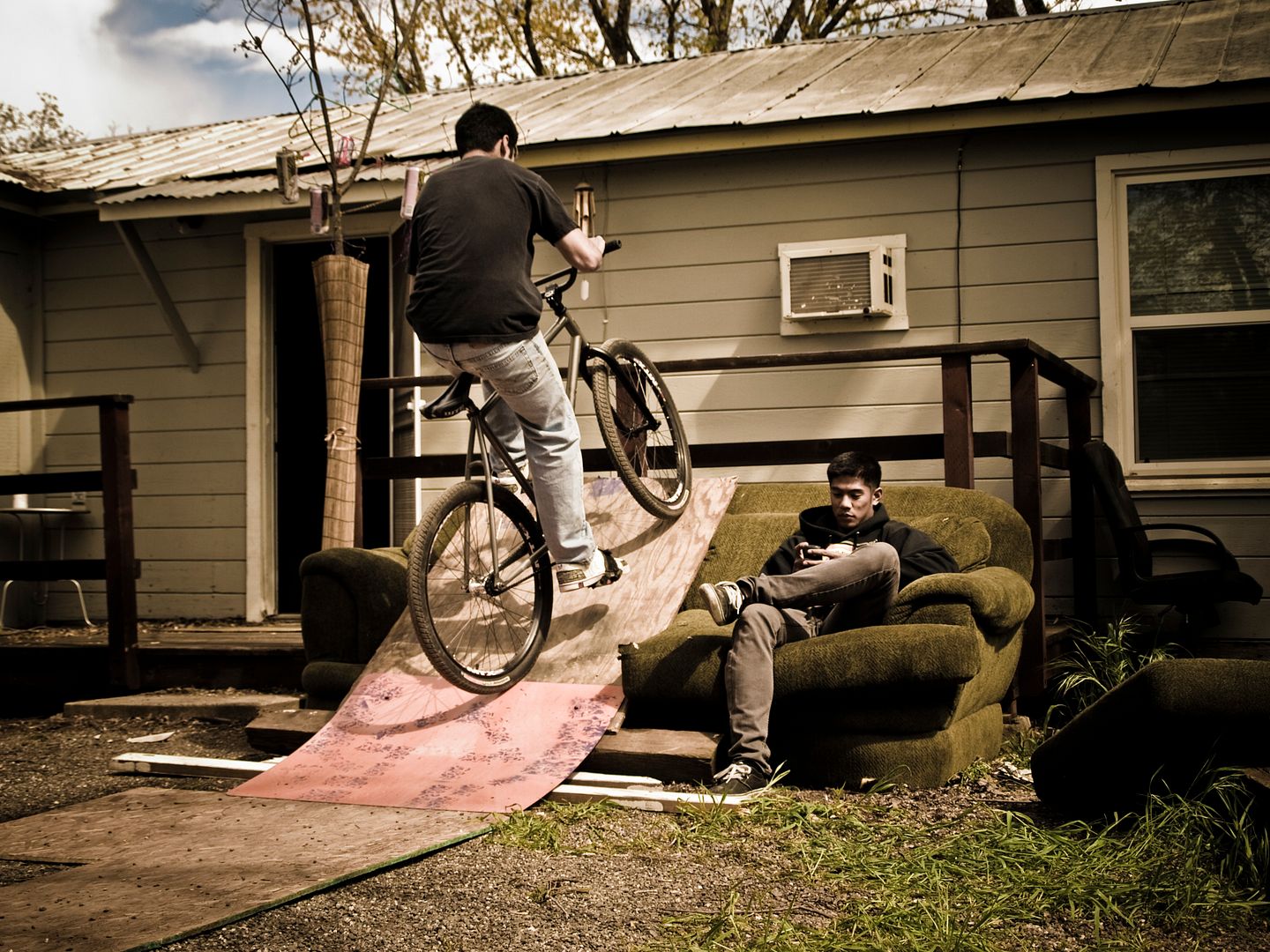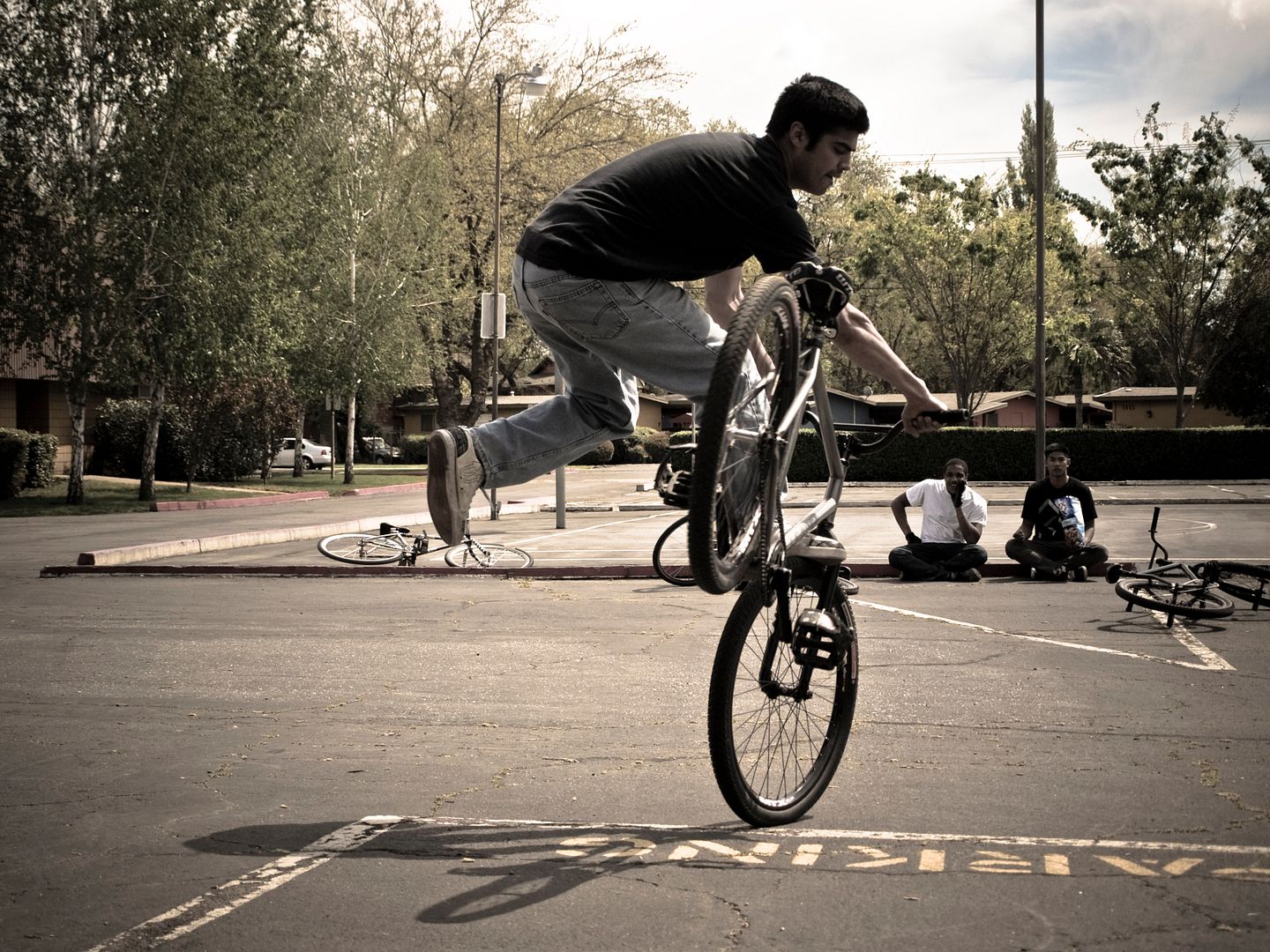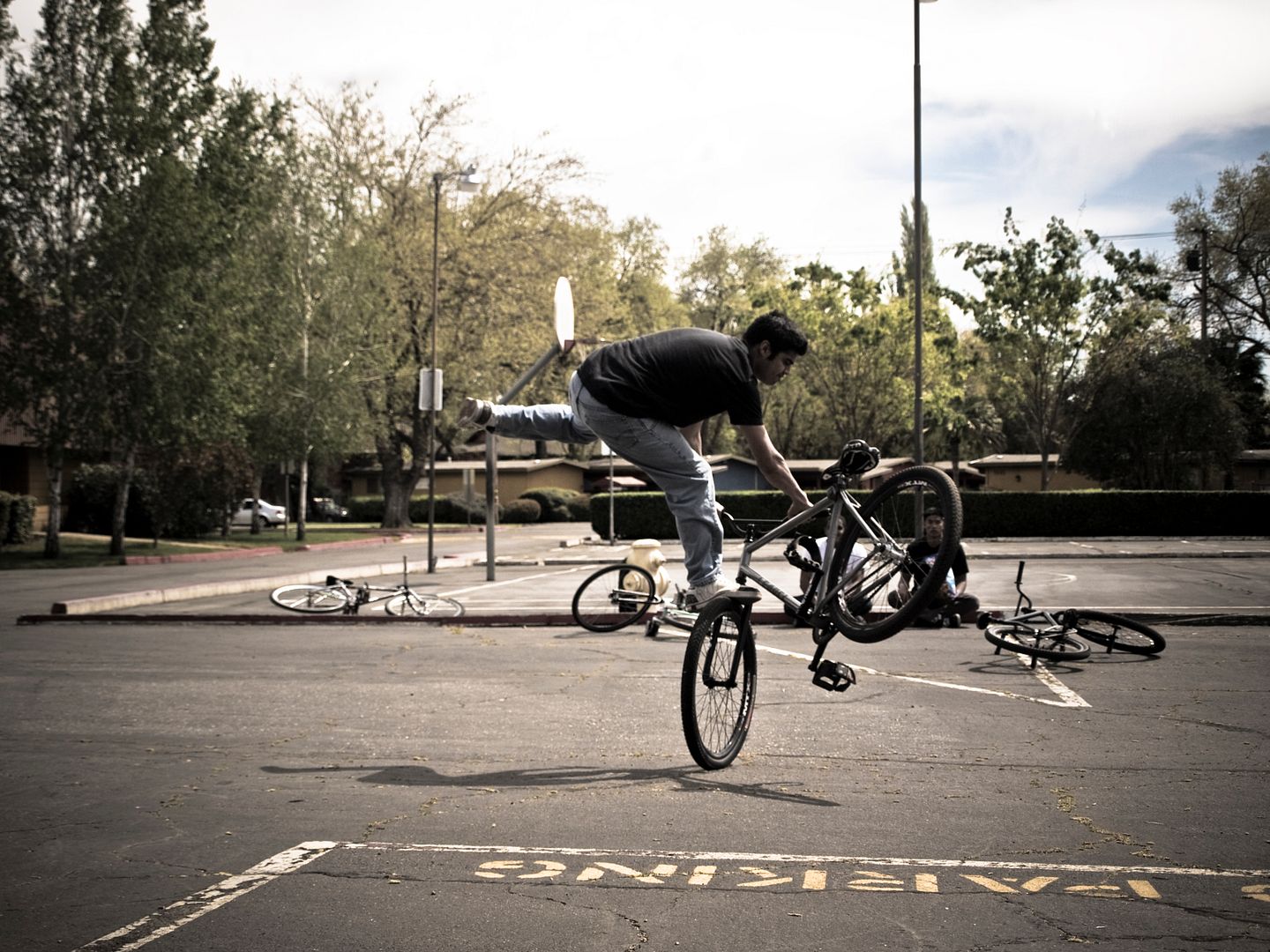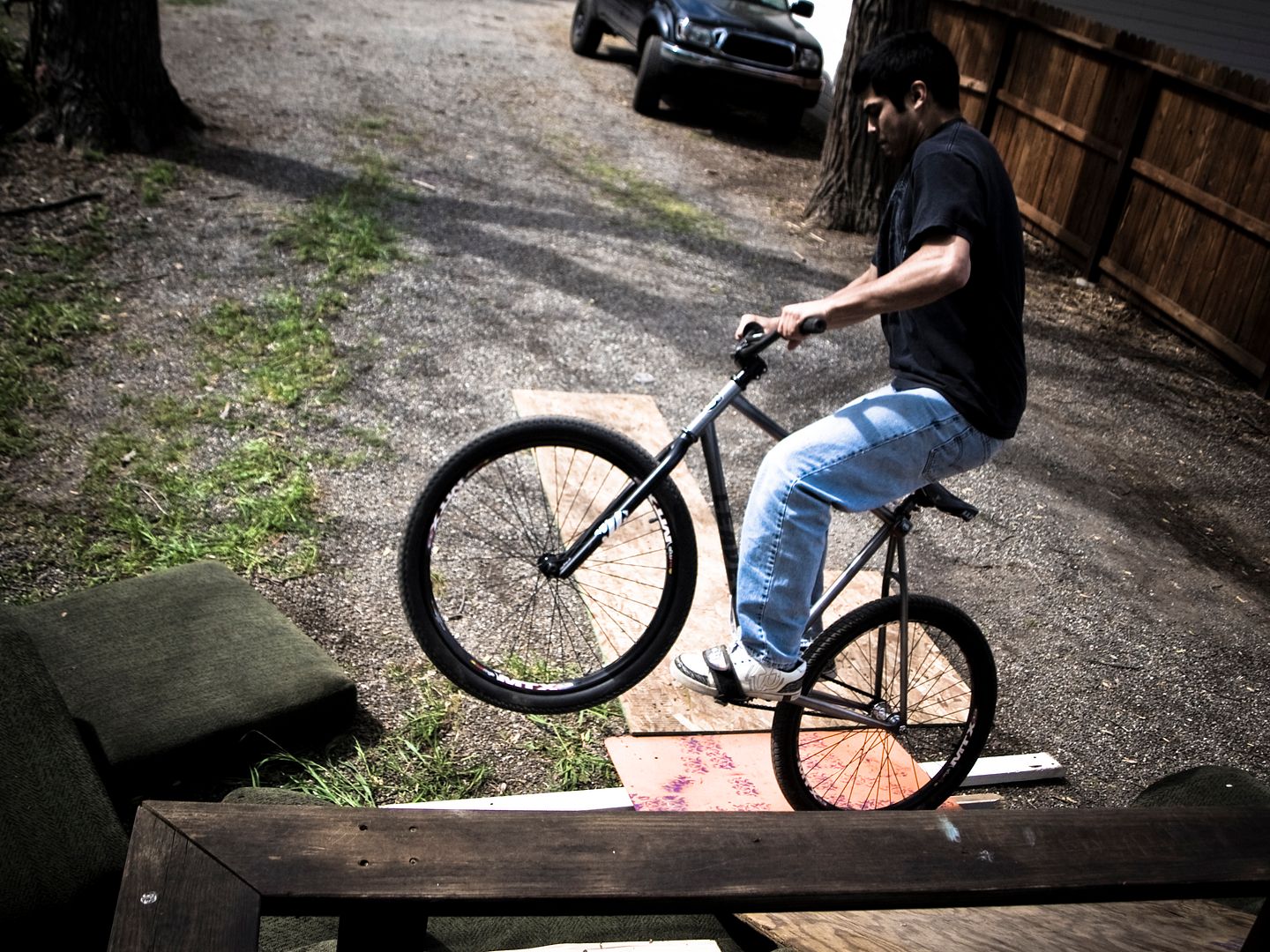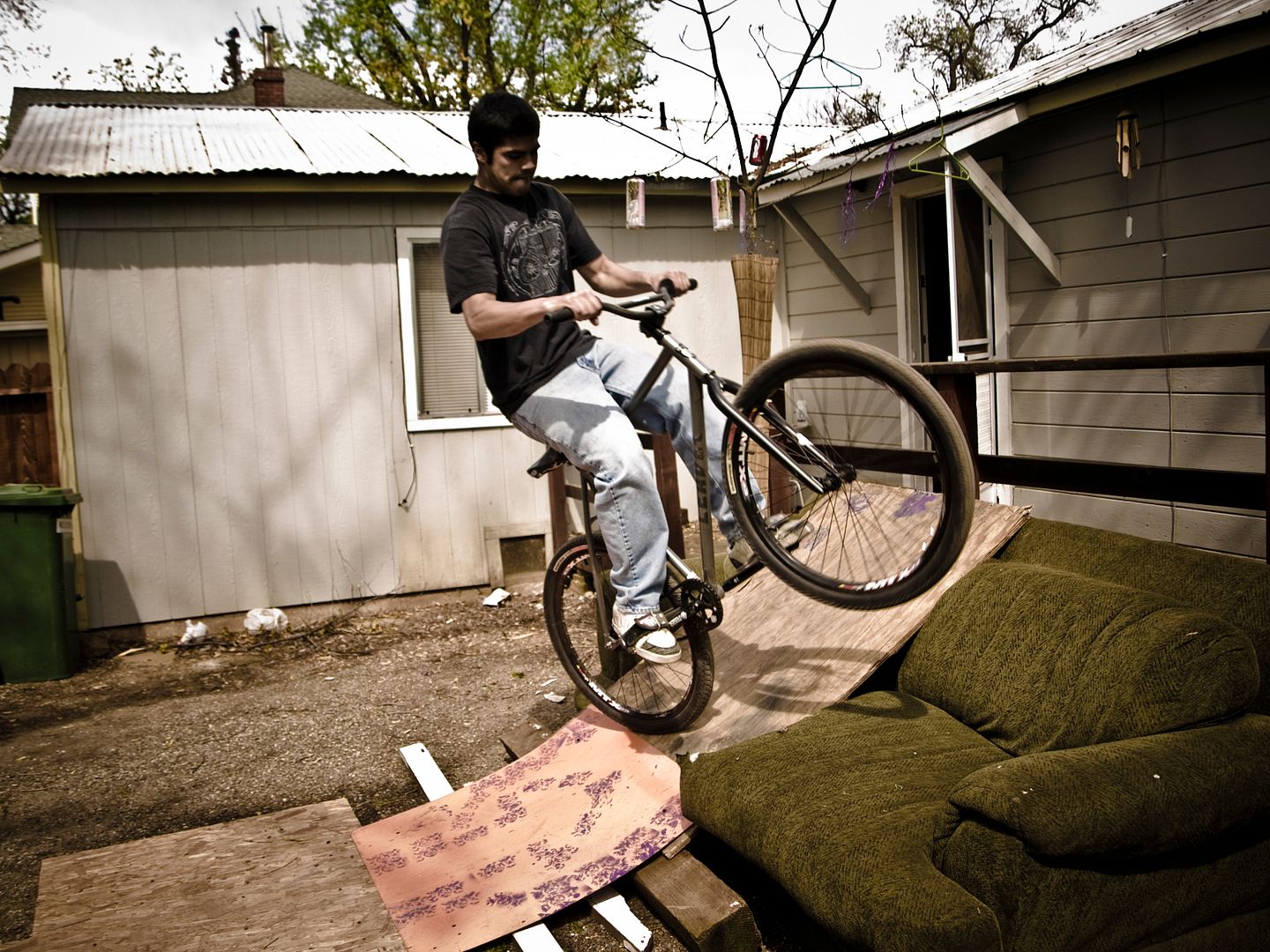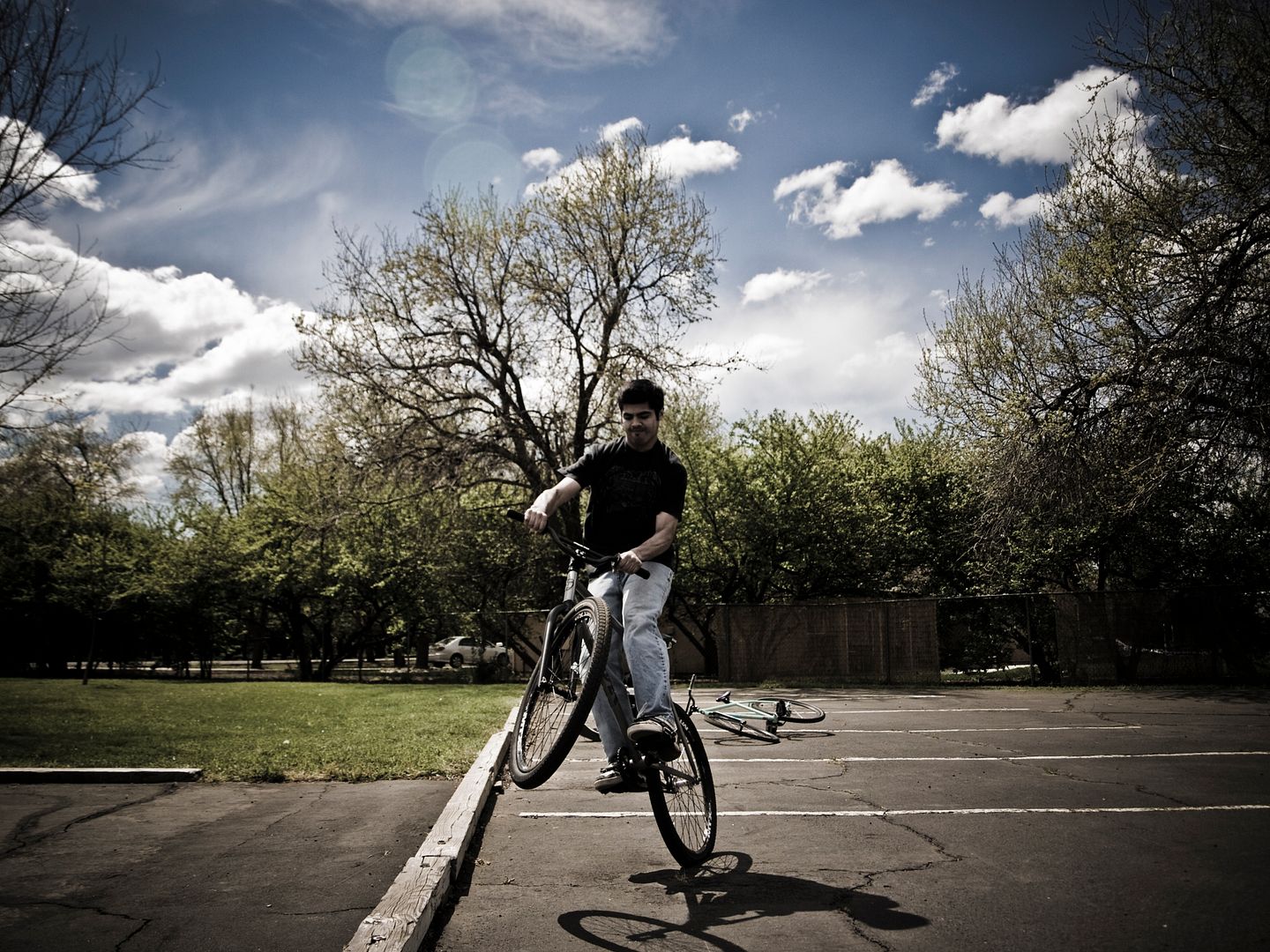 you guys already met tom and jordan, but you havent formally met eddie and chris. this is eddie and he's from mountain view. for the longest time he was running a raleigh rush hour (in that time, he beat chris fonseca in a boomerang sprint last year), but he beat the living crap out of it. at one point ted shred gave him paul cranks to use because his old cranks couldnt keep up with him. he finally got himself a setup that he can destroy, and has been steeping shit up in chico- mostly by accident. one time he yelled "i'm going to try to 180 bar", then he did it first try. here, he tried doing a half cab thing, and ended up doing 5 taps!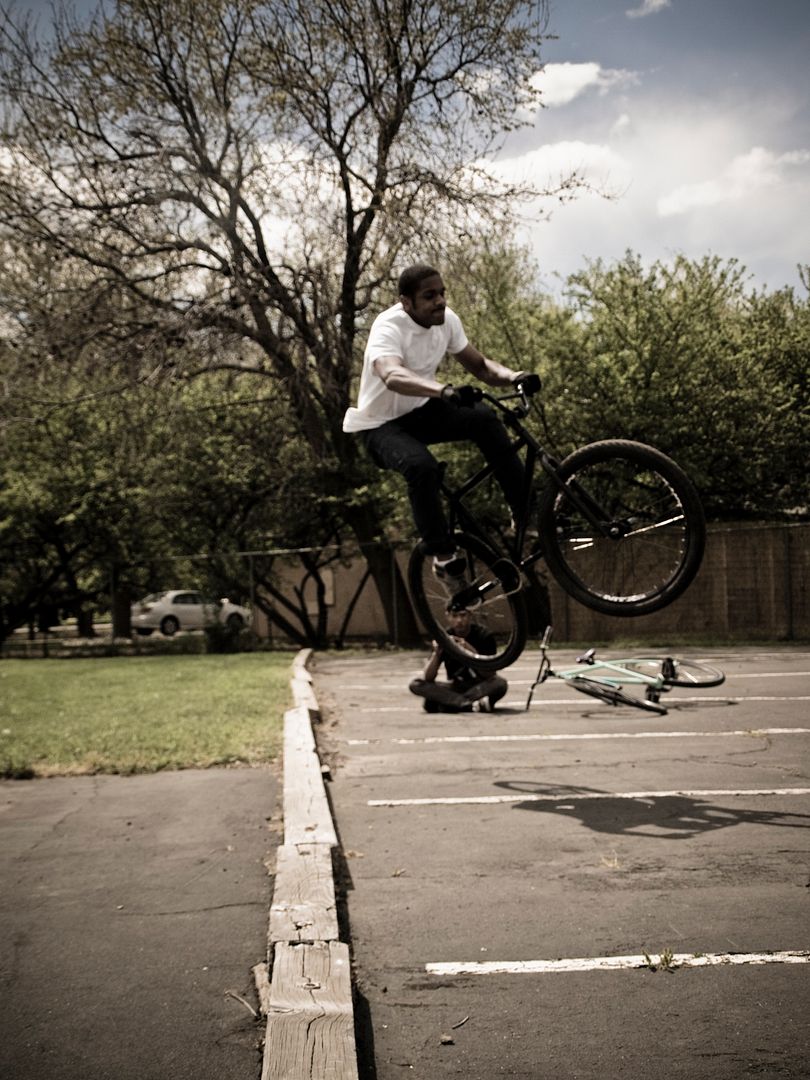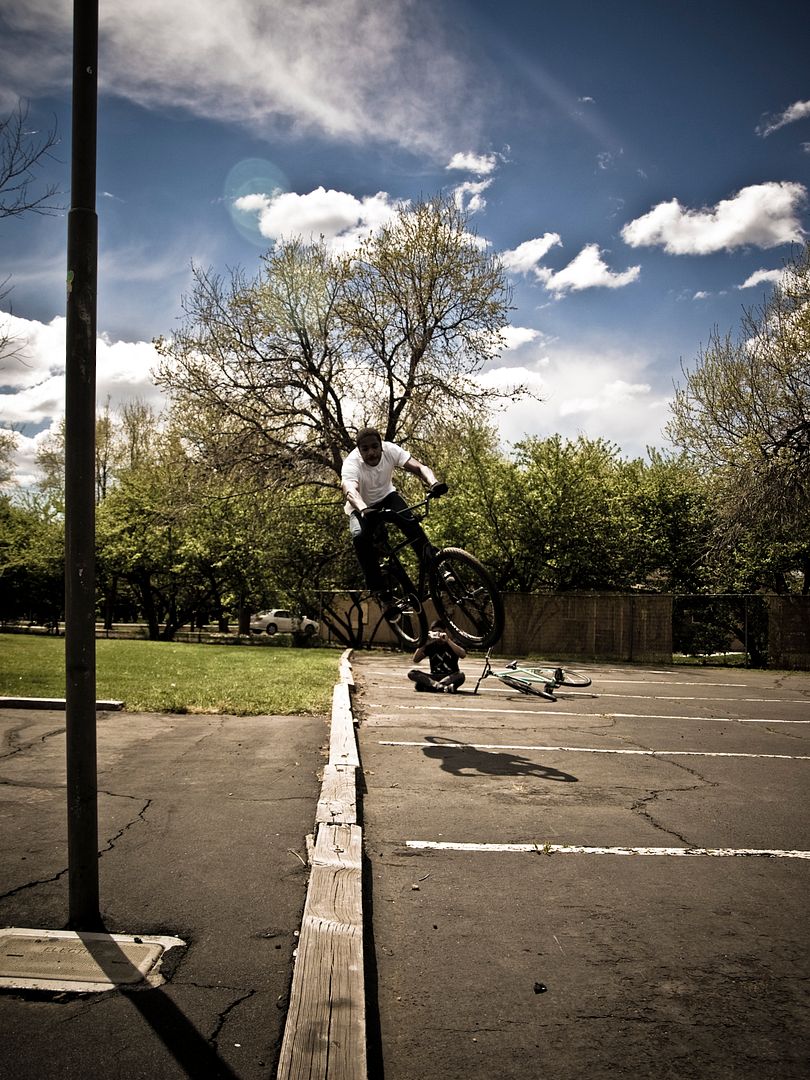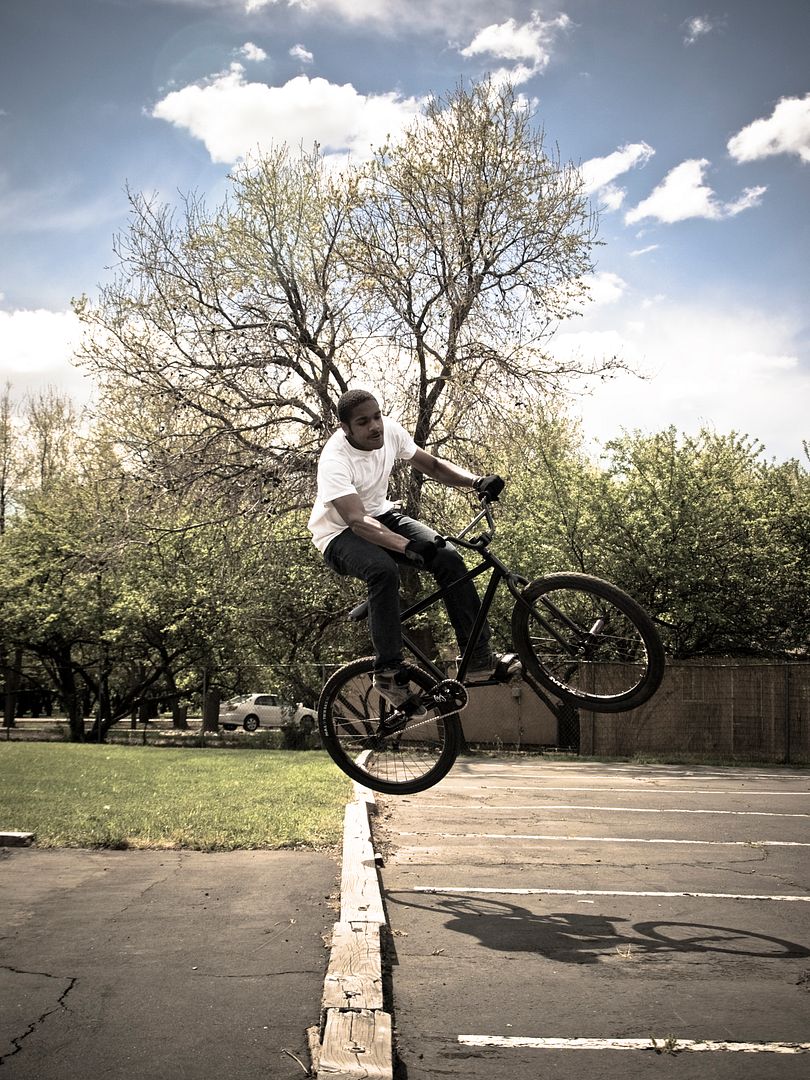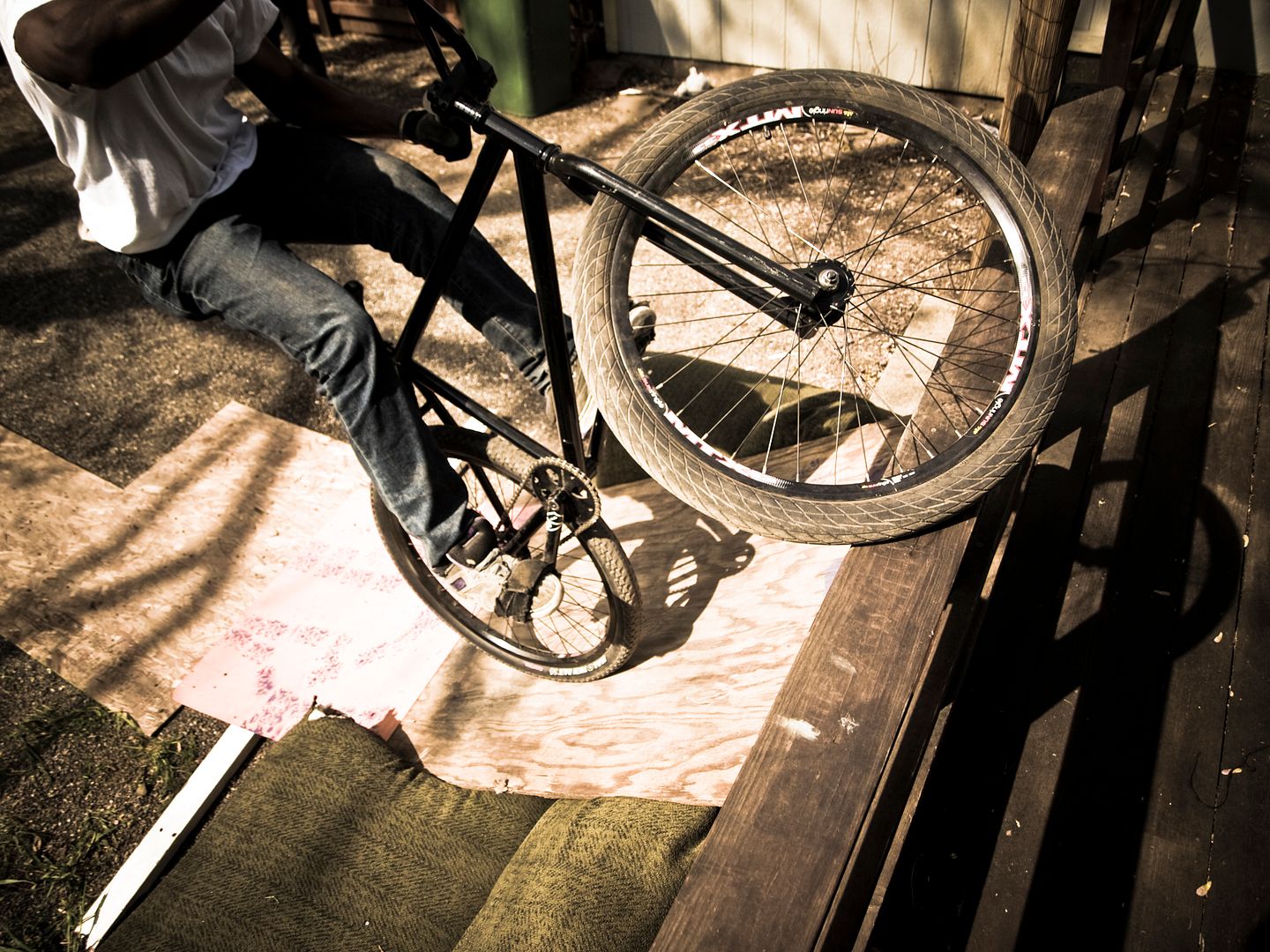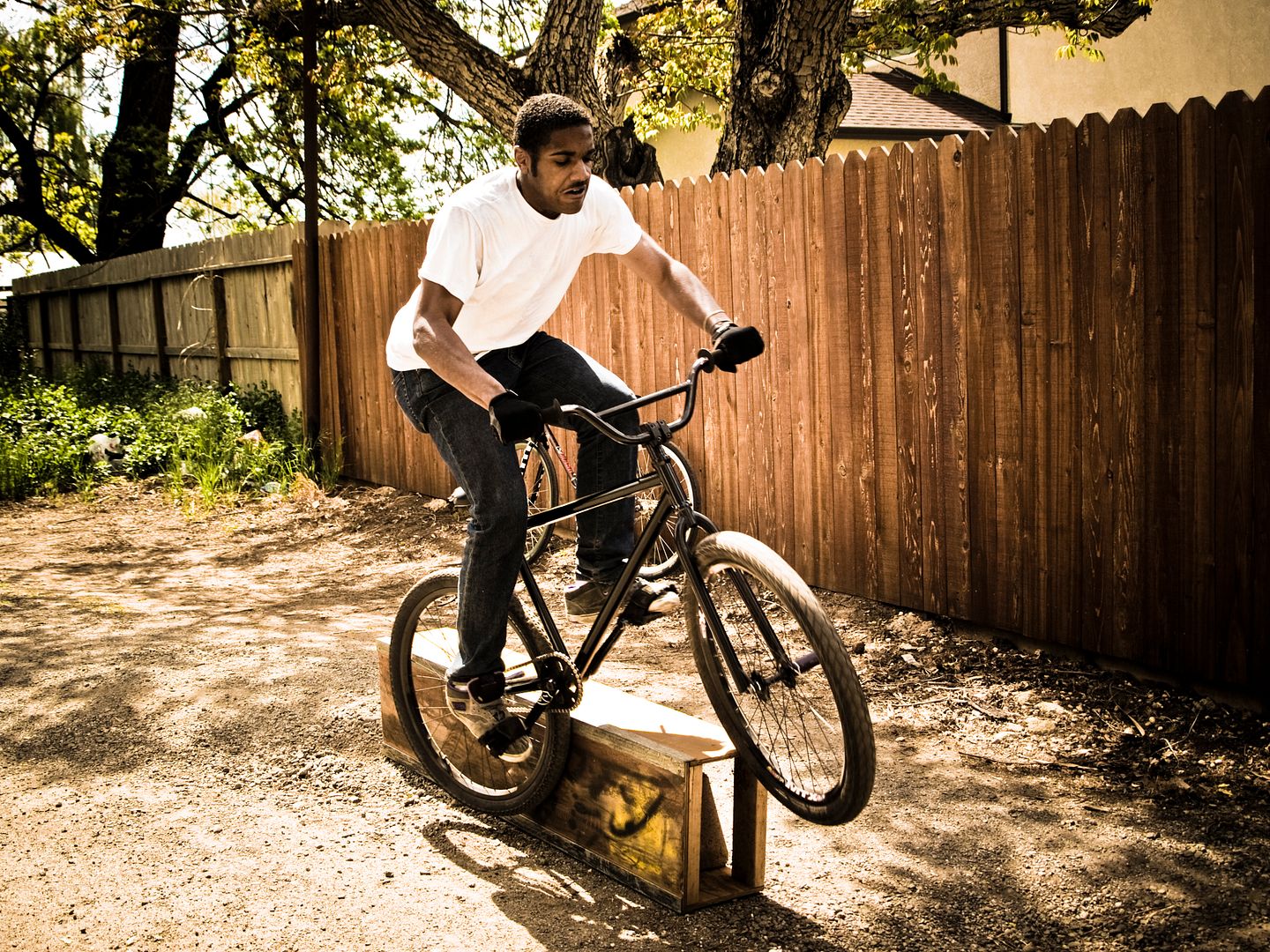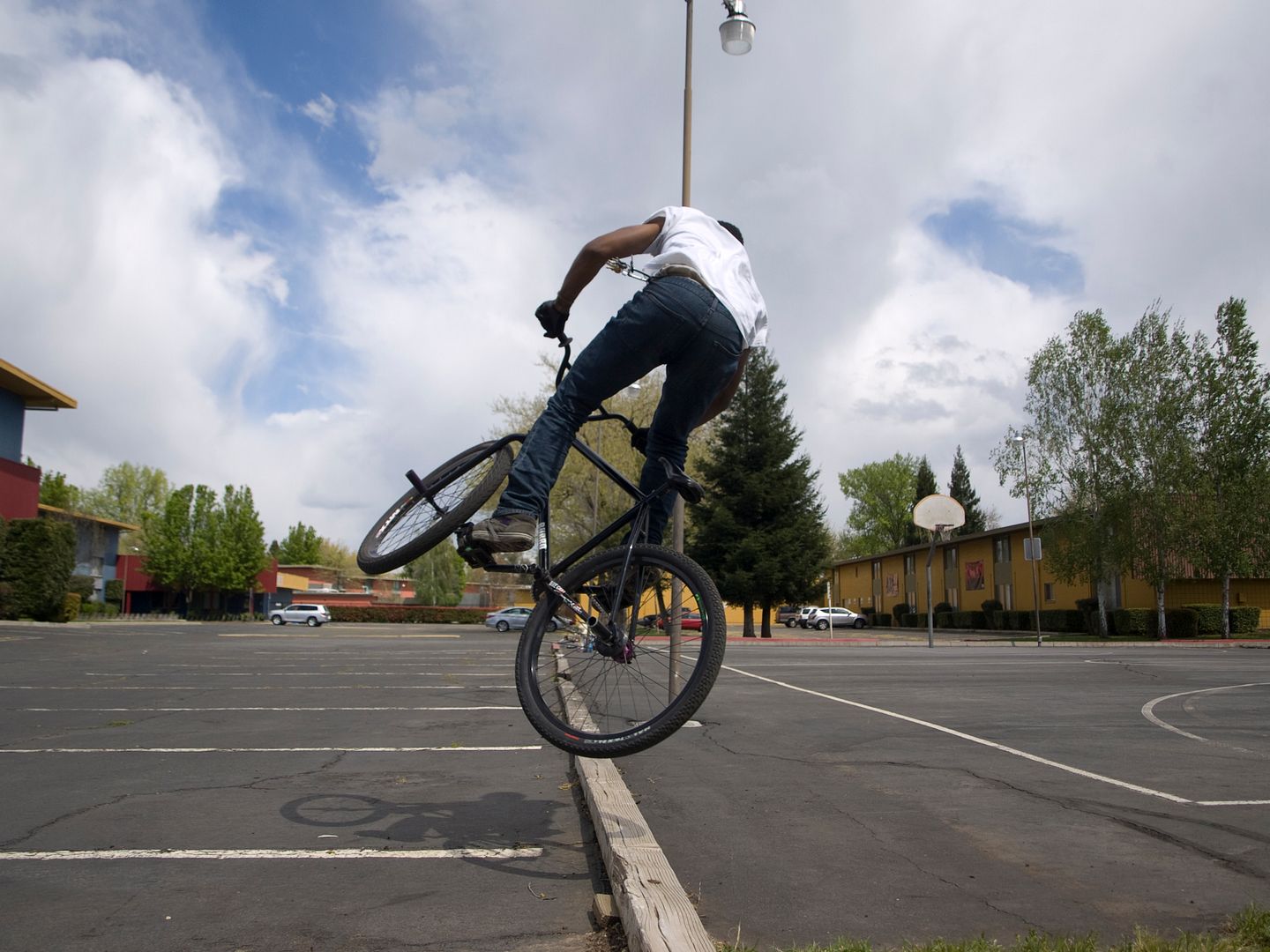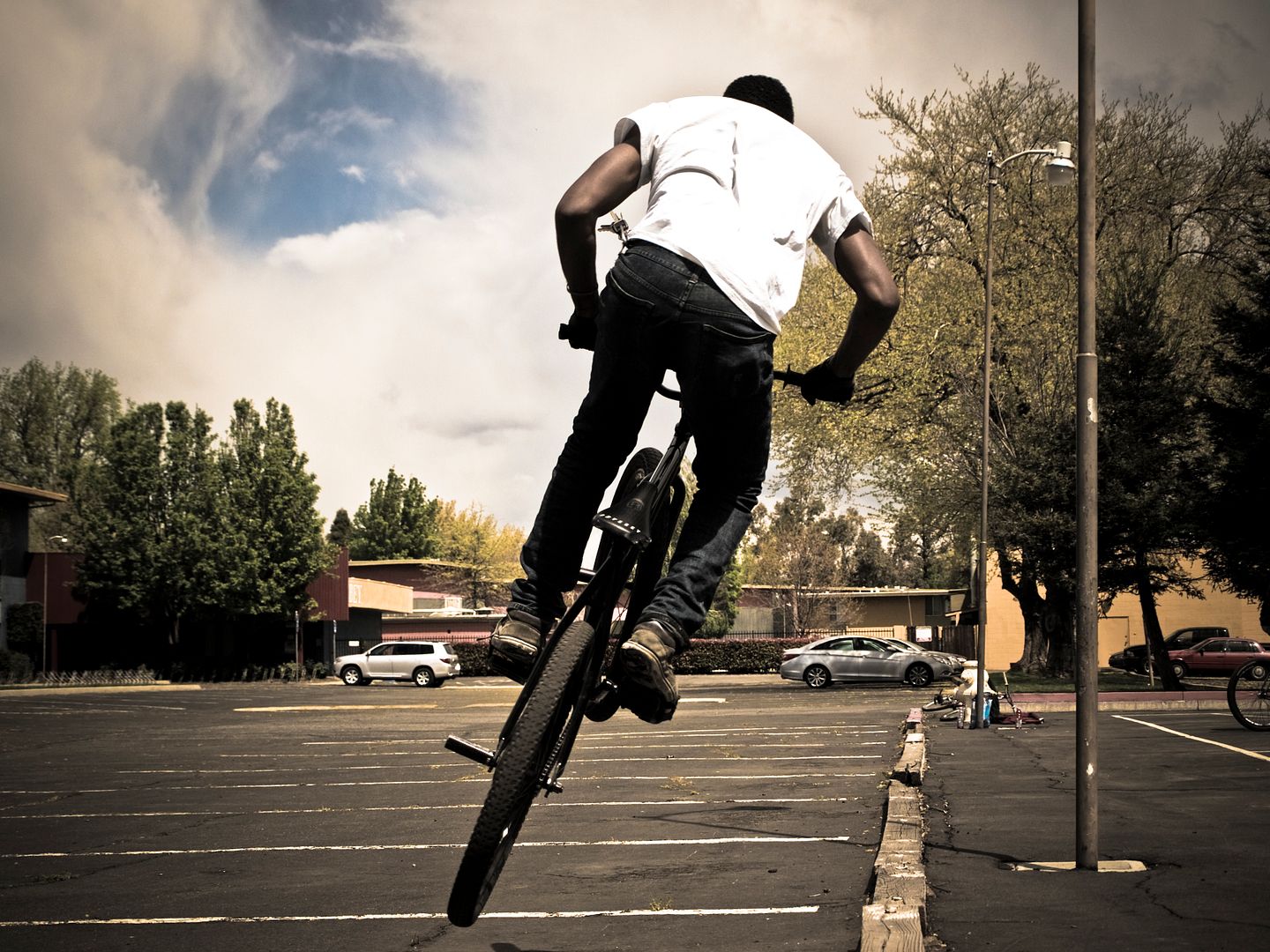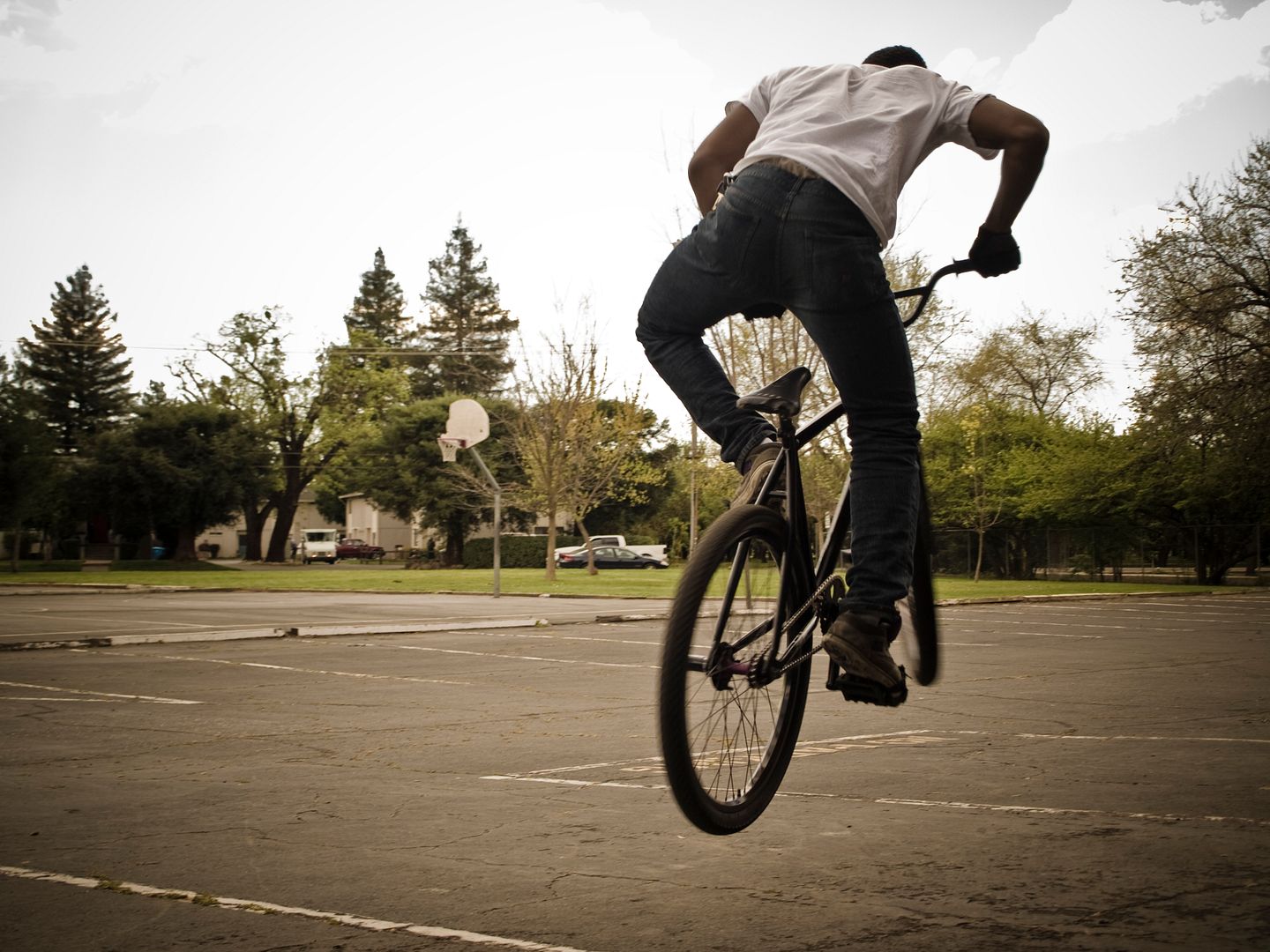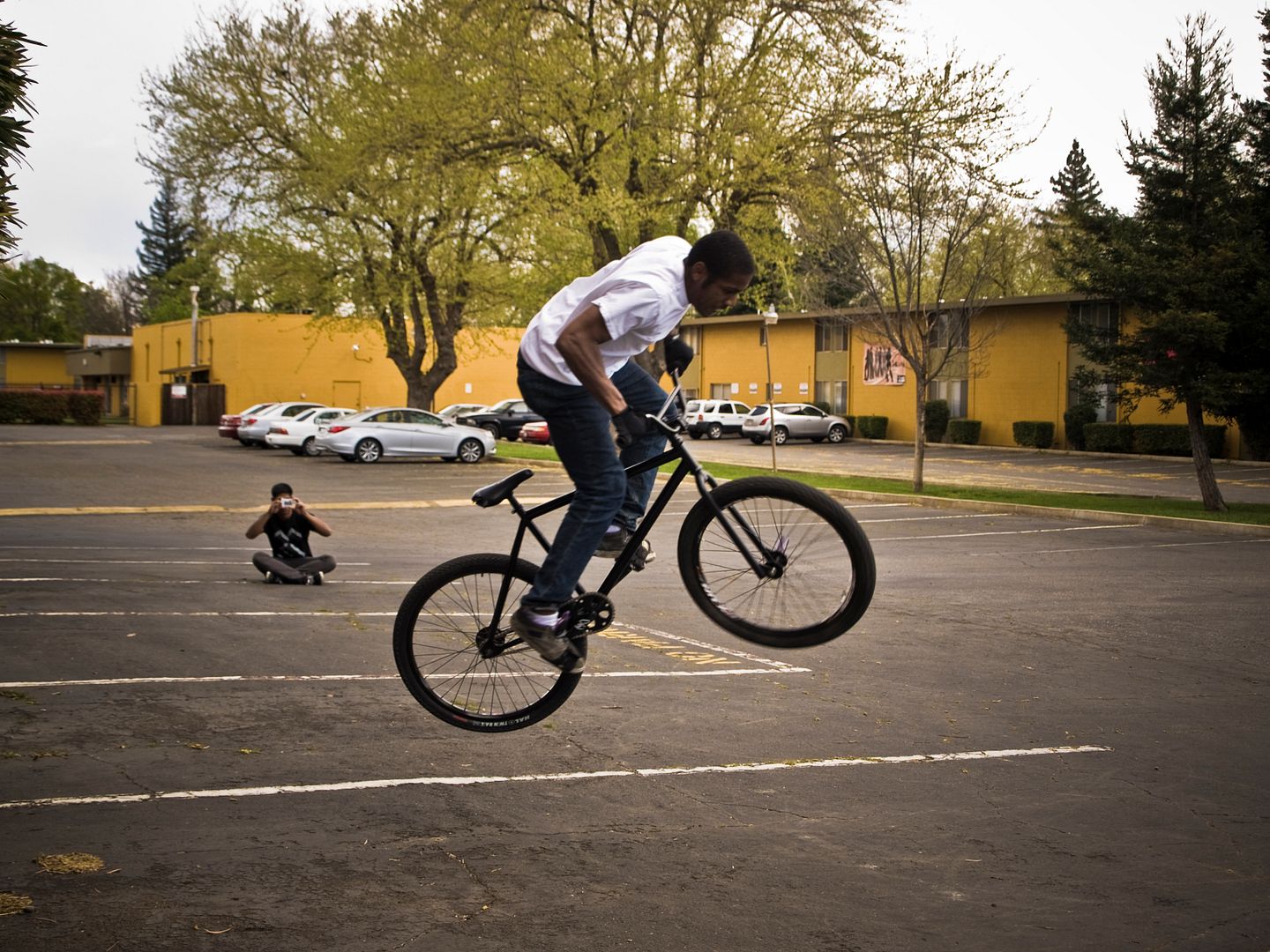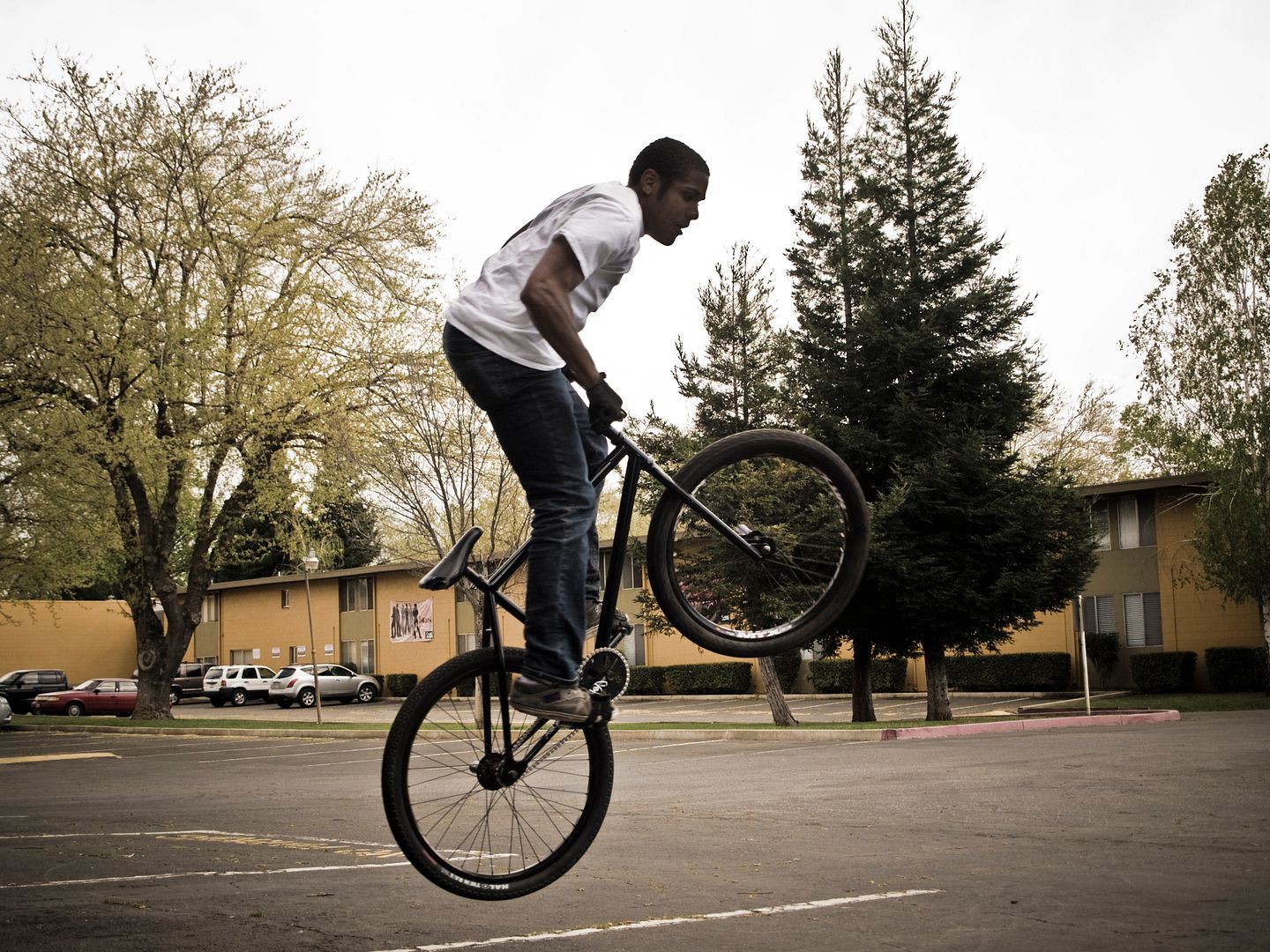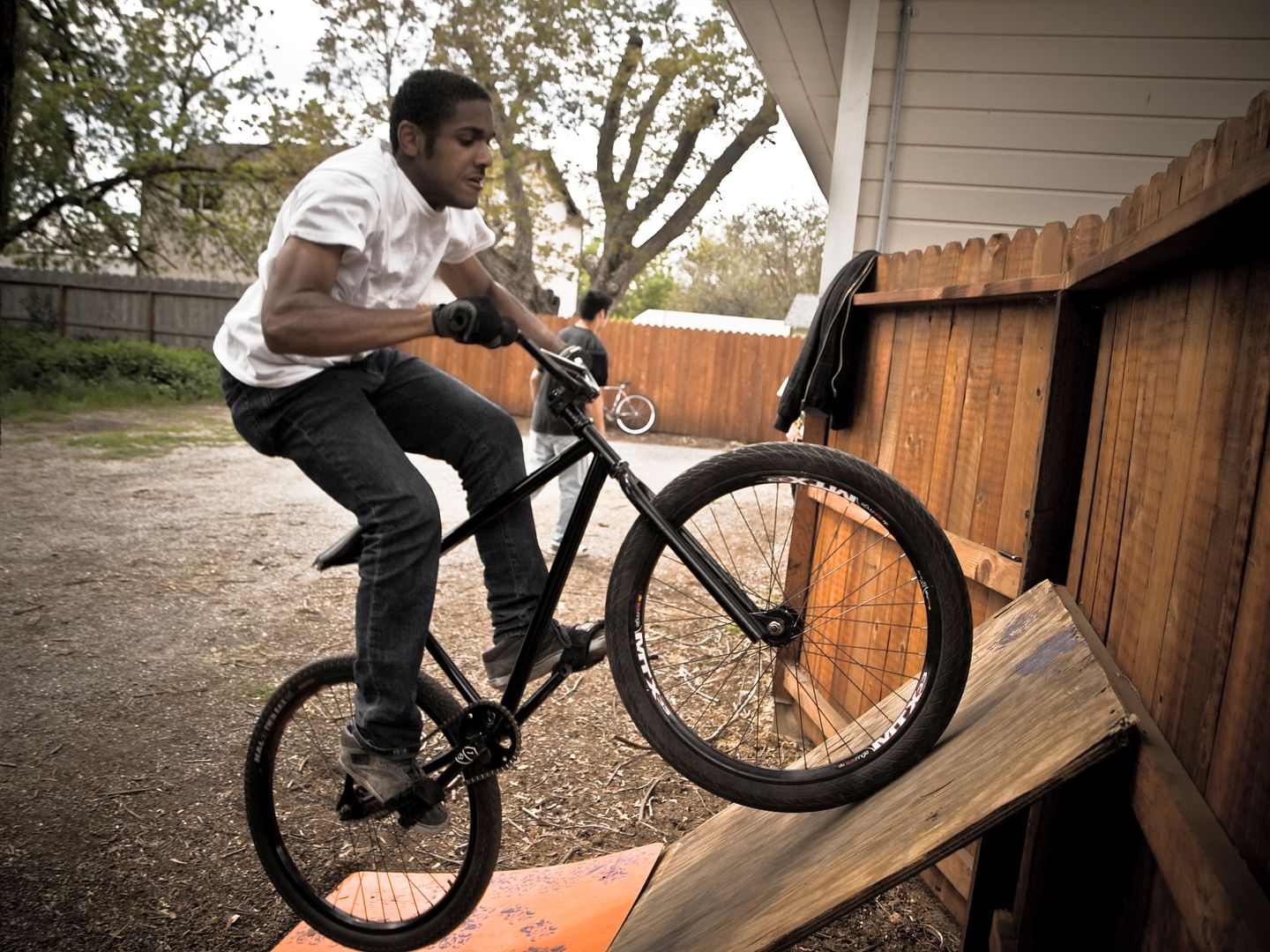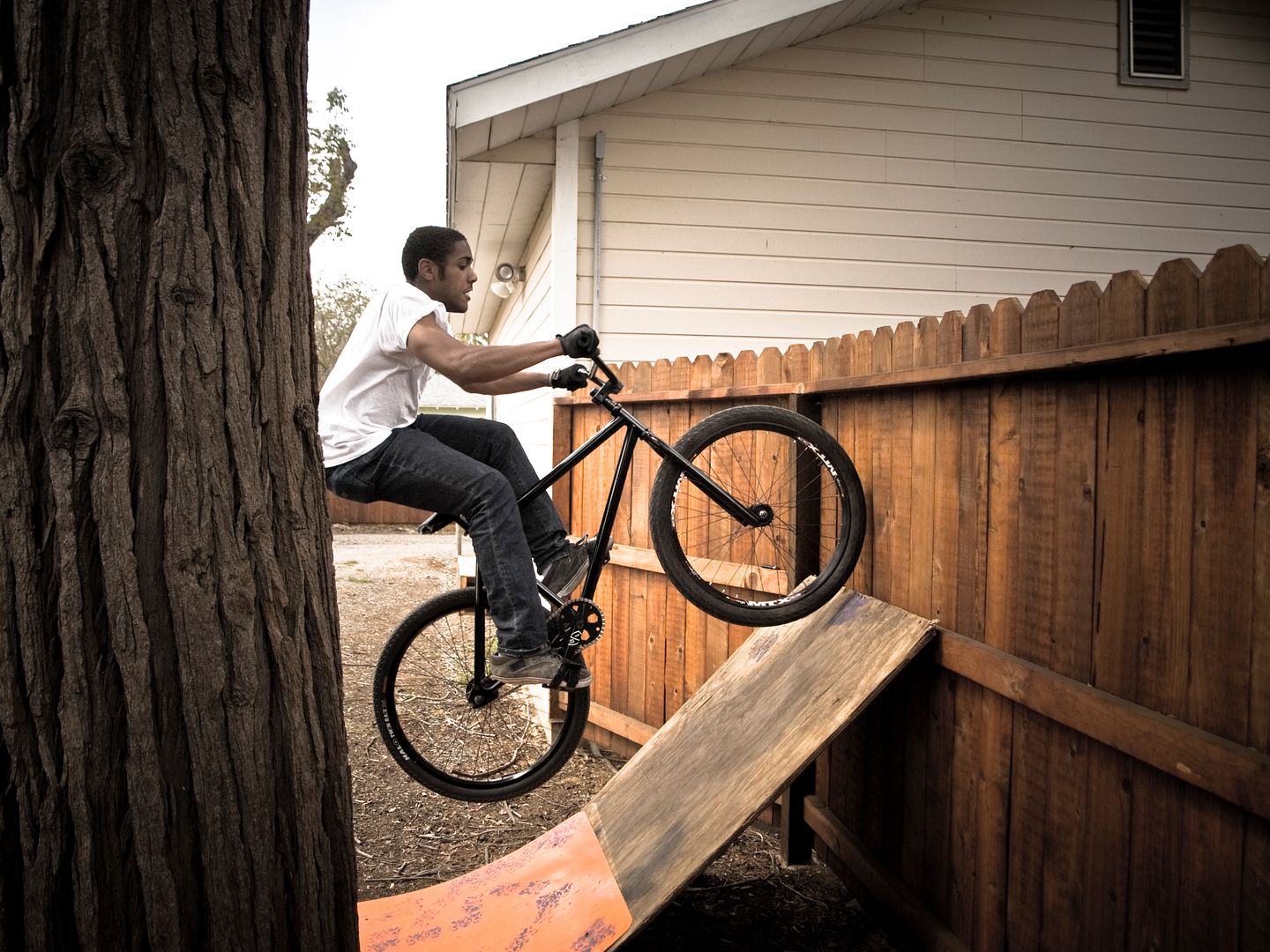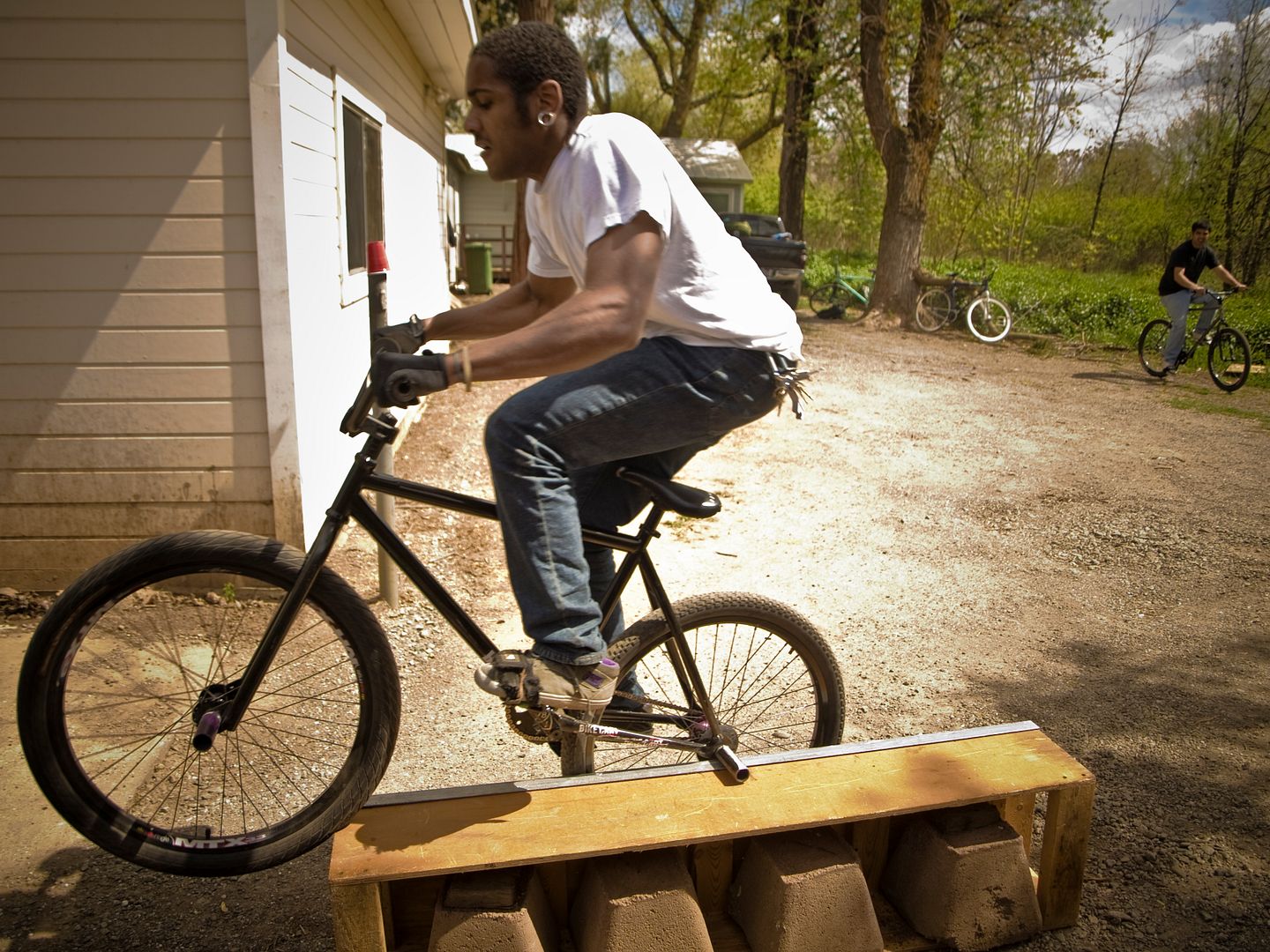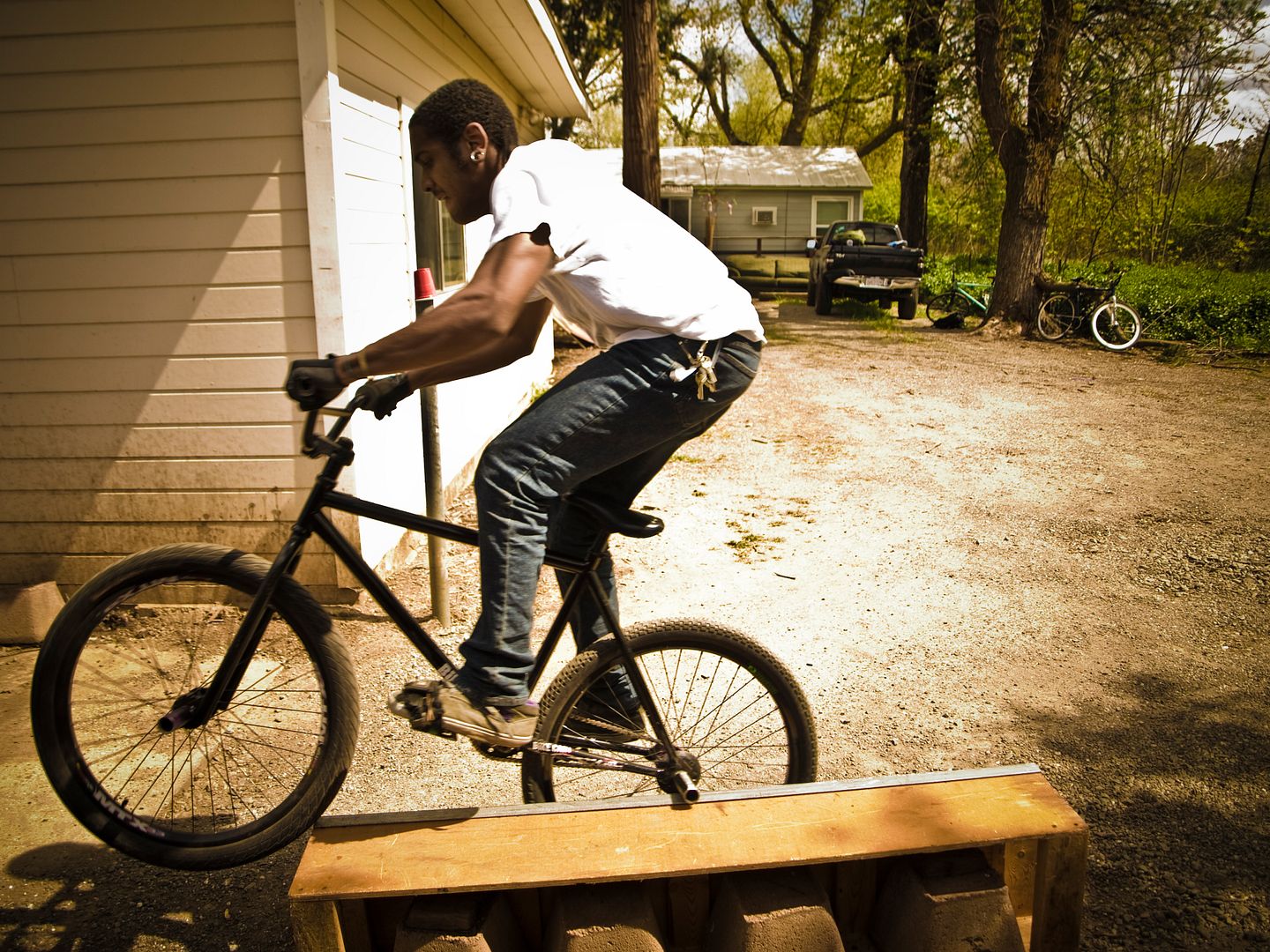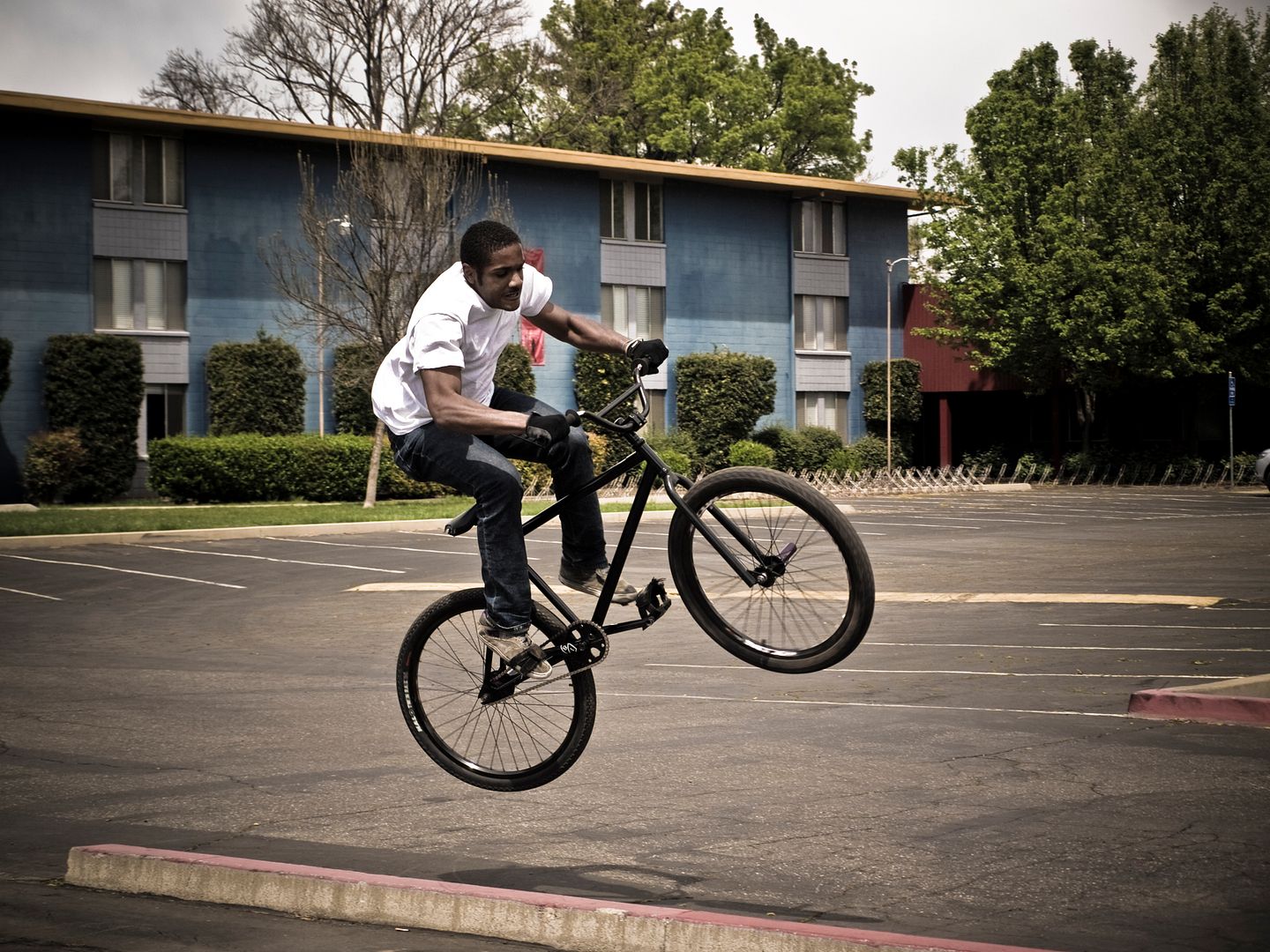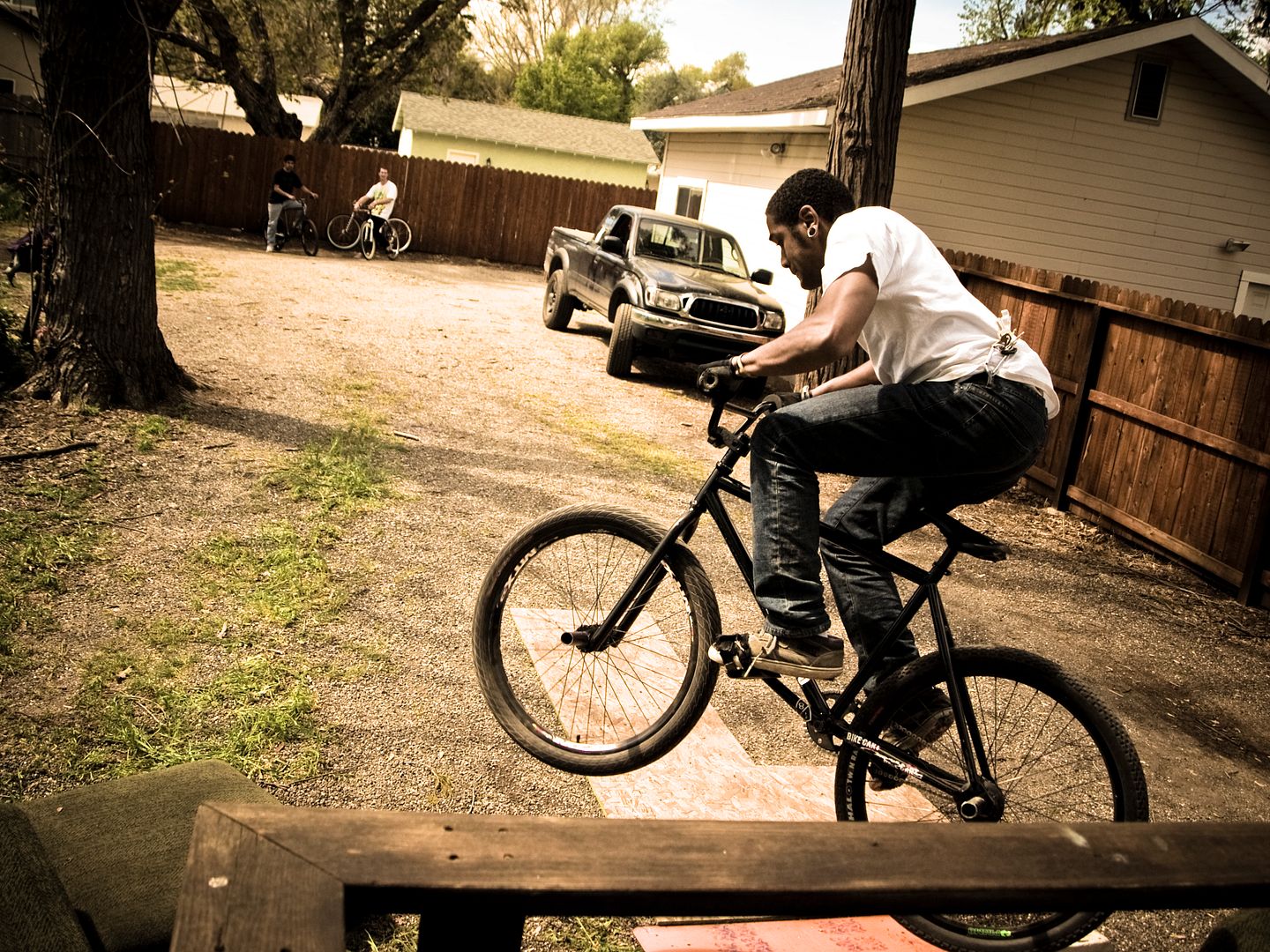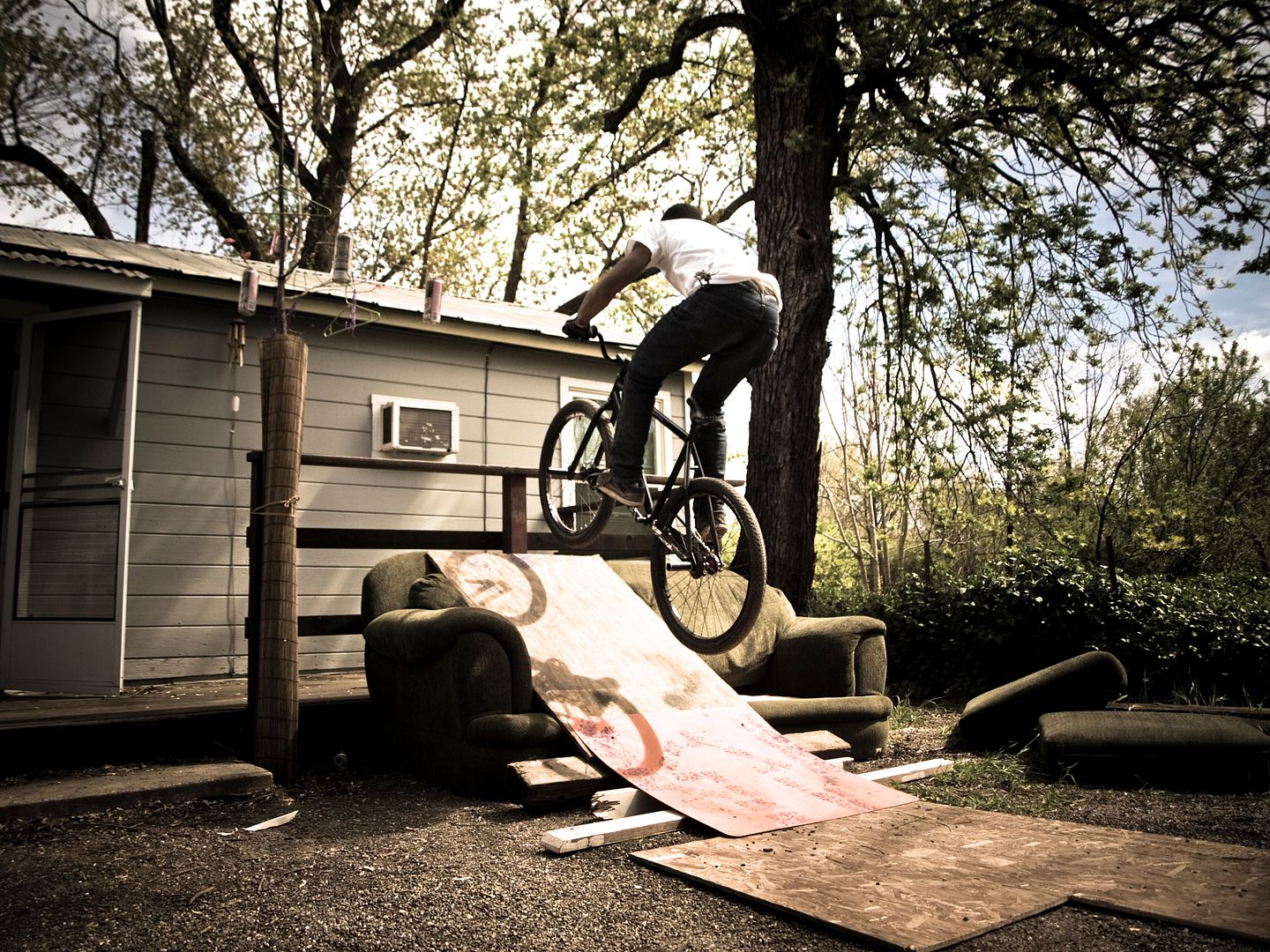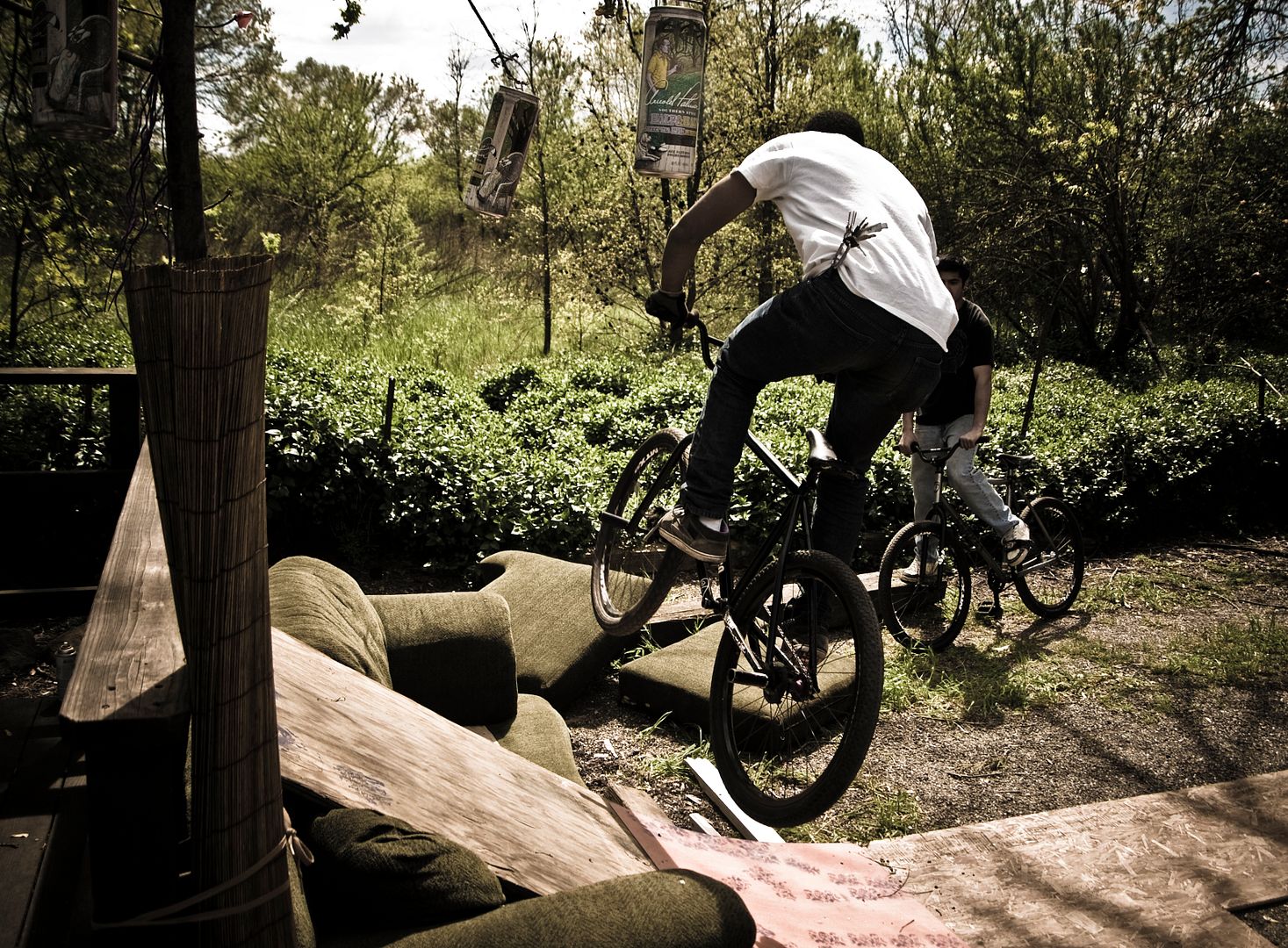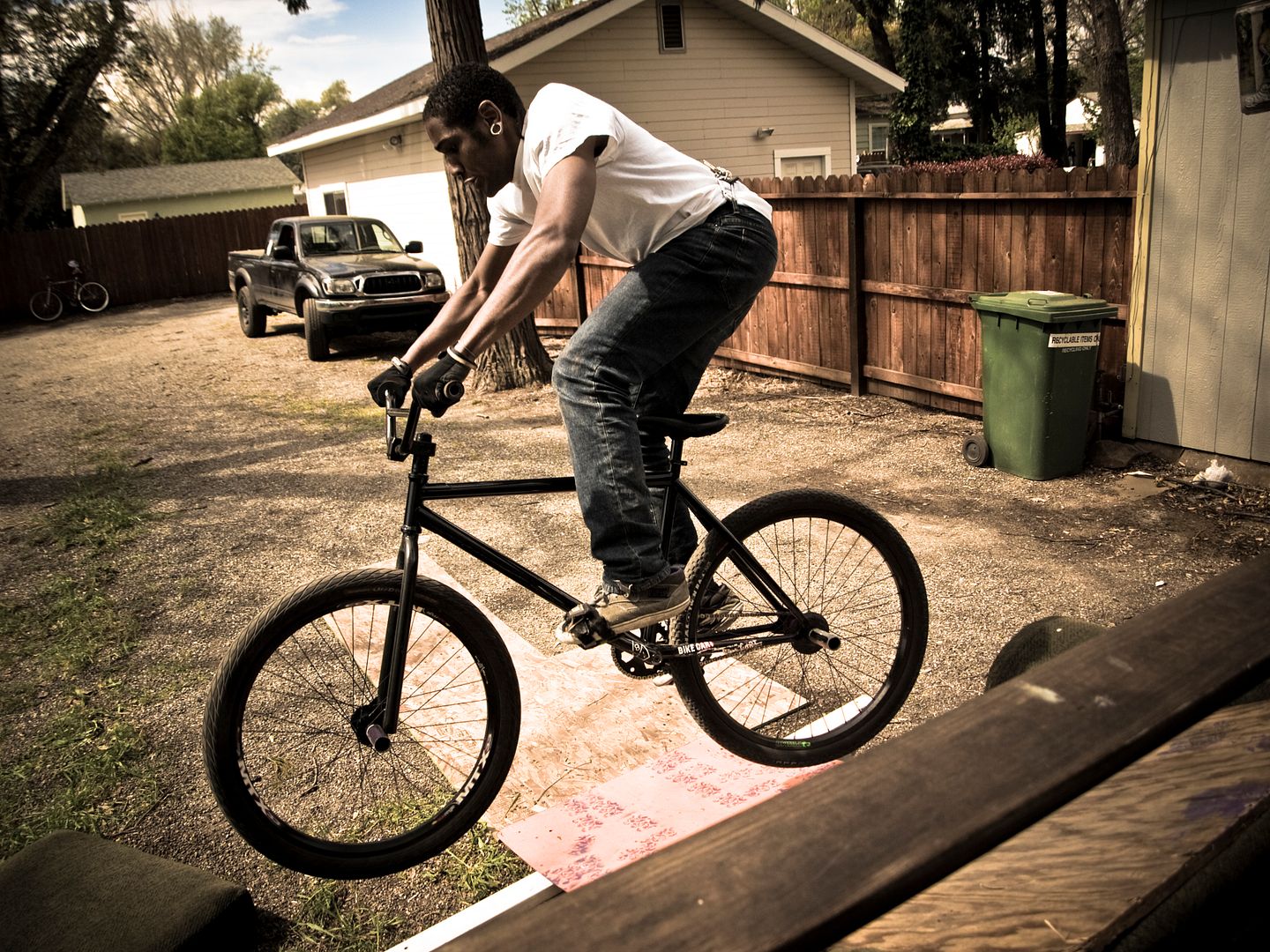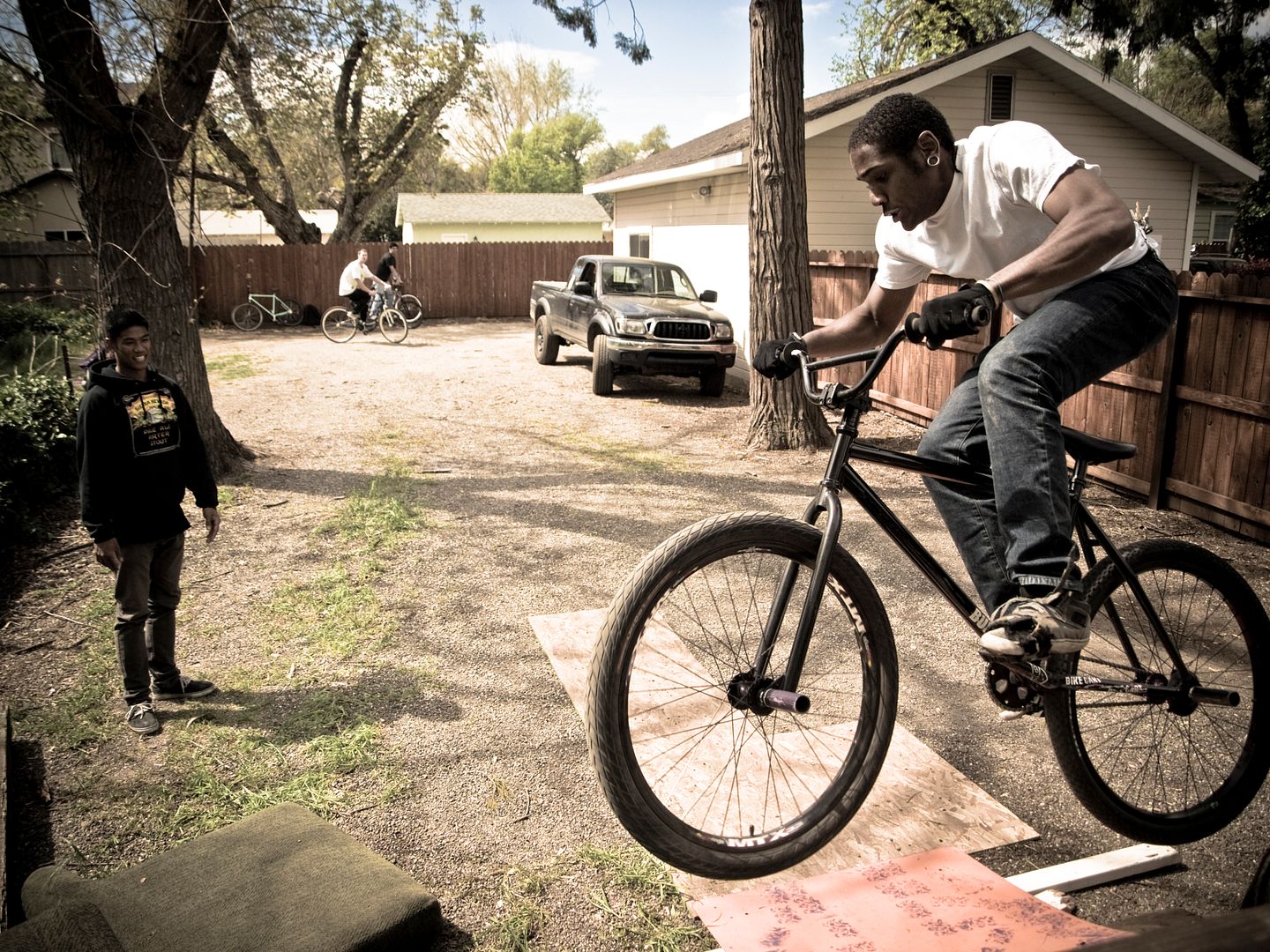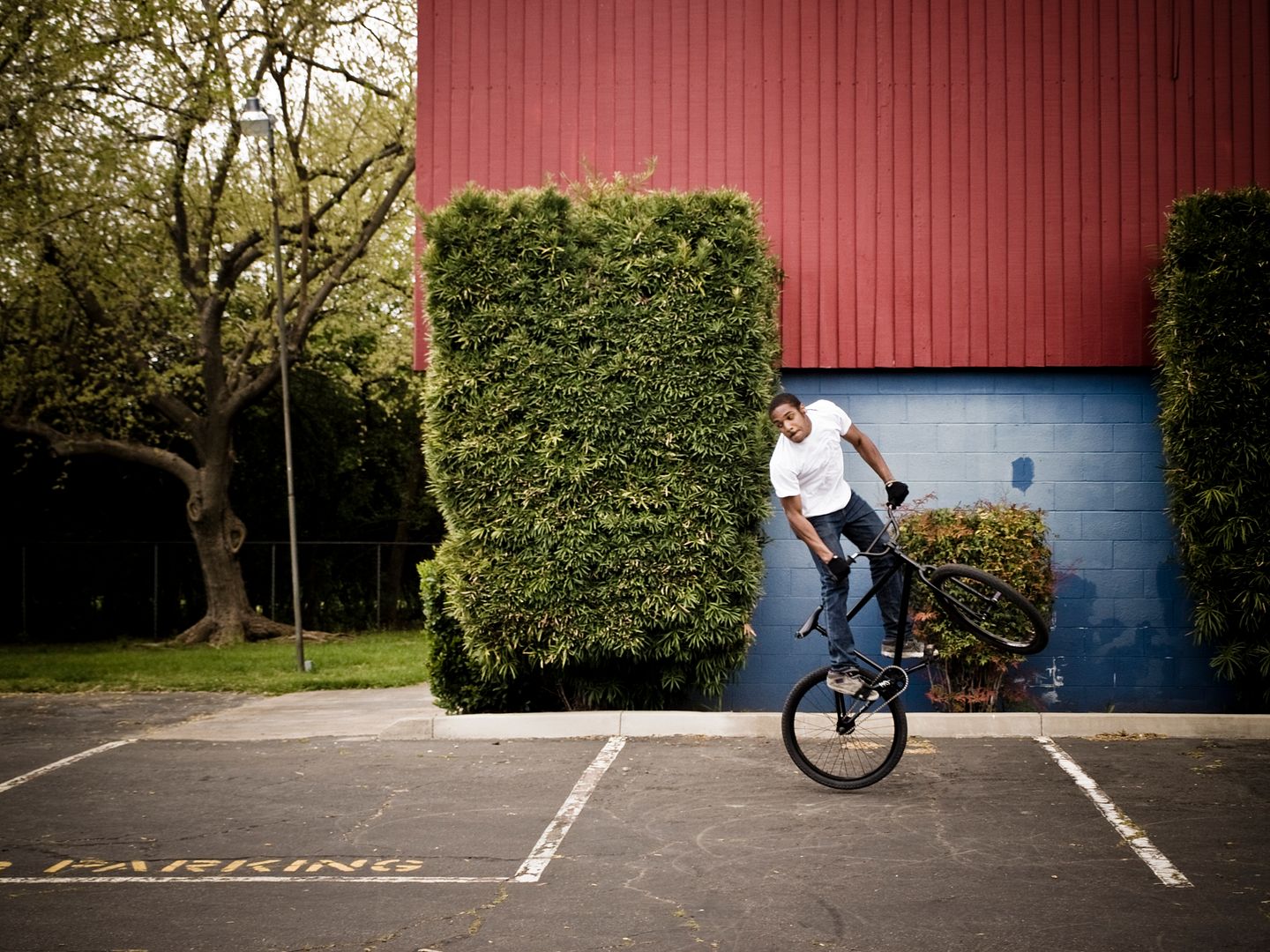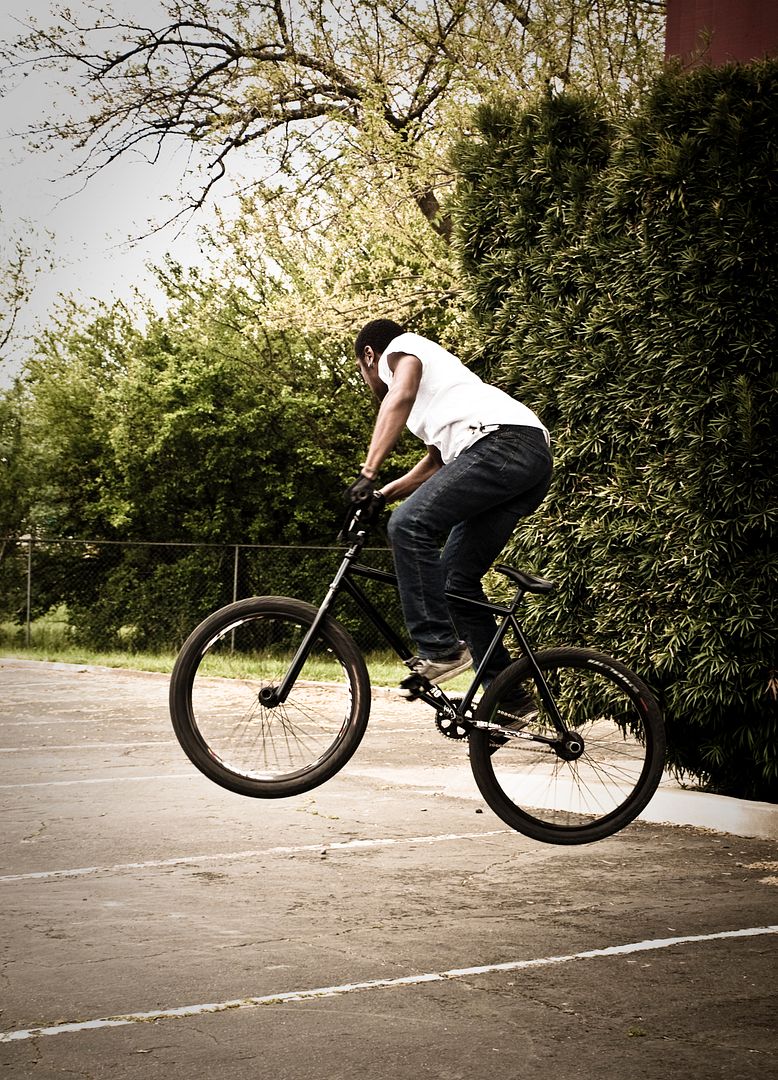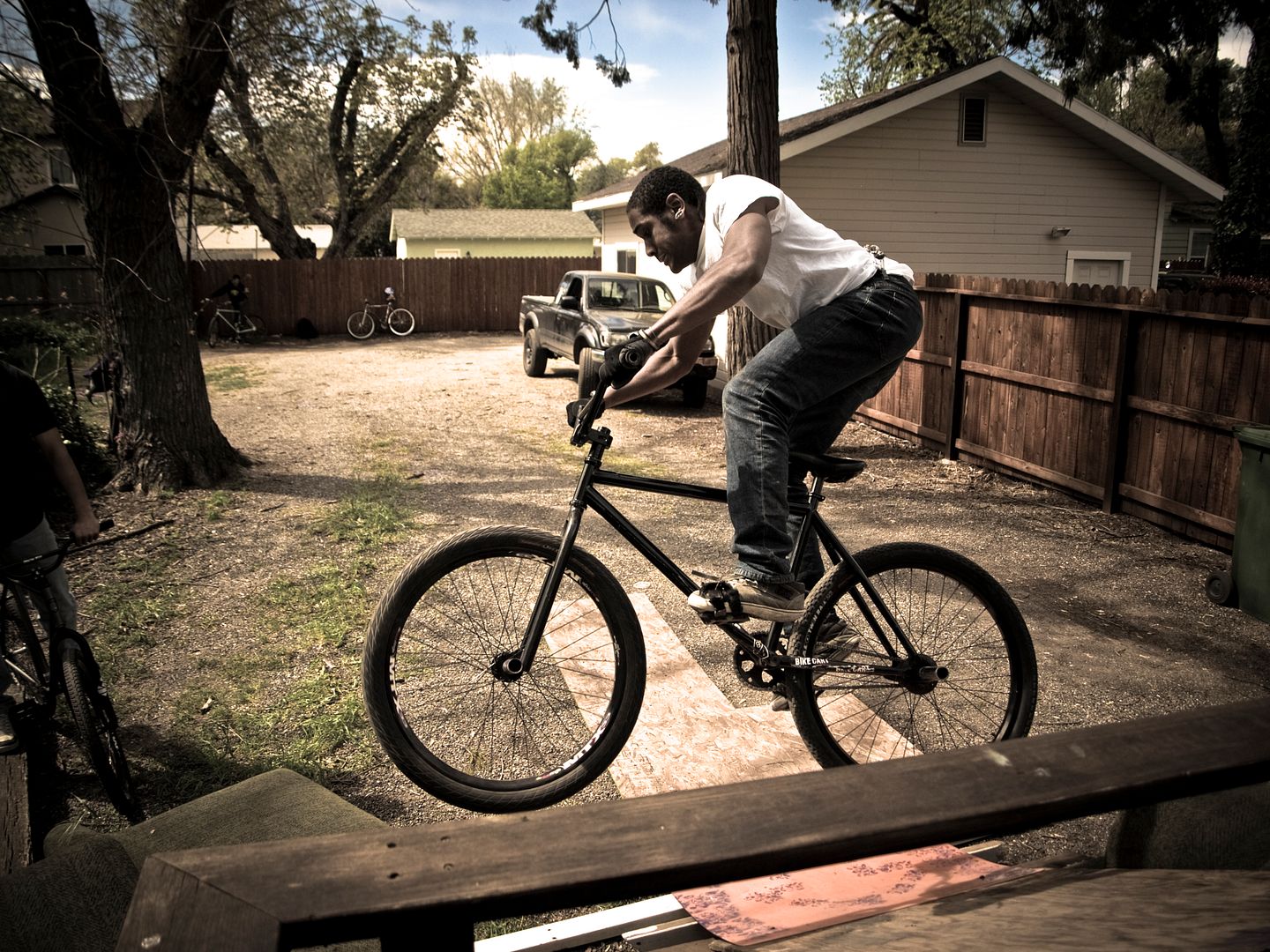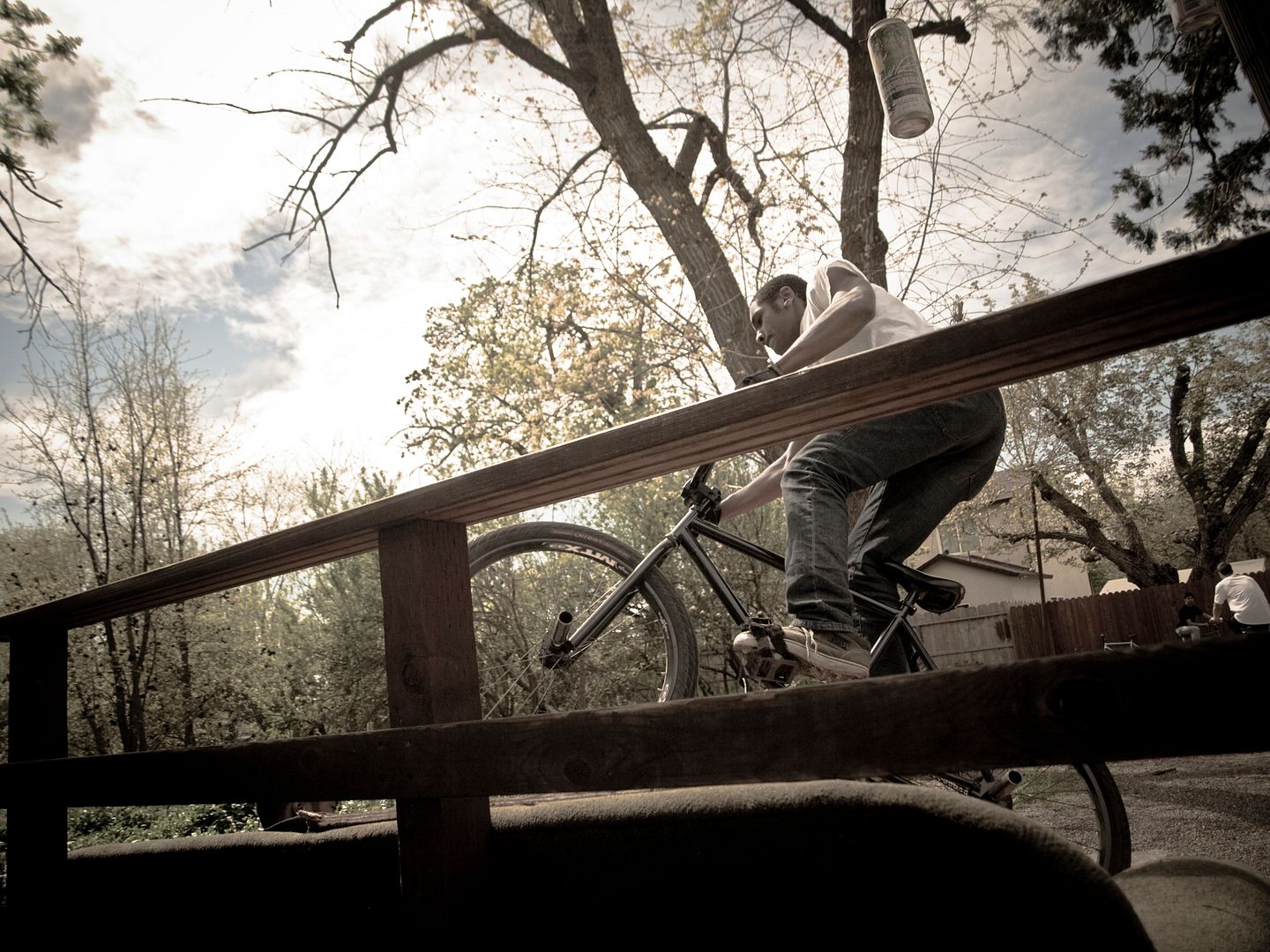 this is chris sims from oakland. i met him a last year, back then he was asking jordan and i how to do skids and ride backwards on his POS torker. since then, his learning curve get SHARP. i cant do half of what this guy is doing man... he finally got off his leader and moved onto an unknown with 5 inch riser bars- thing is pretty built, and has the mark of a true rider... it's never working 100%! his flat 3's are really clean, he's got some ups and now he's trying to three down stairs. dont sleep on this dude, he's got alot of potential.
there's alot of riders out here in chico, you would be surprised. it's a small town but it's also a very bike oriented town. if youre in the 530, flag one of us down.
jmik