i say "local locals" alot but i dont think alot of people understand the concept. being from san jose and implanted into chico (which is a place where people from up and down california come to school), i found myself surrounded by people in an area with different backgrounds. though we're all different, we're stuck in chico which is thing of locality. "local locals" can be various people- they could be the people around you (from different backgrounds), they can be your hometown locals. in the end they're the dudes who support what you do wherever they might be.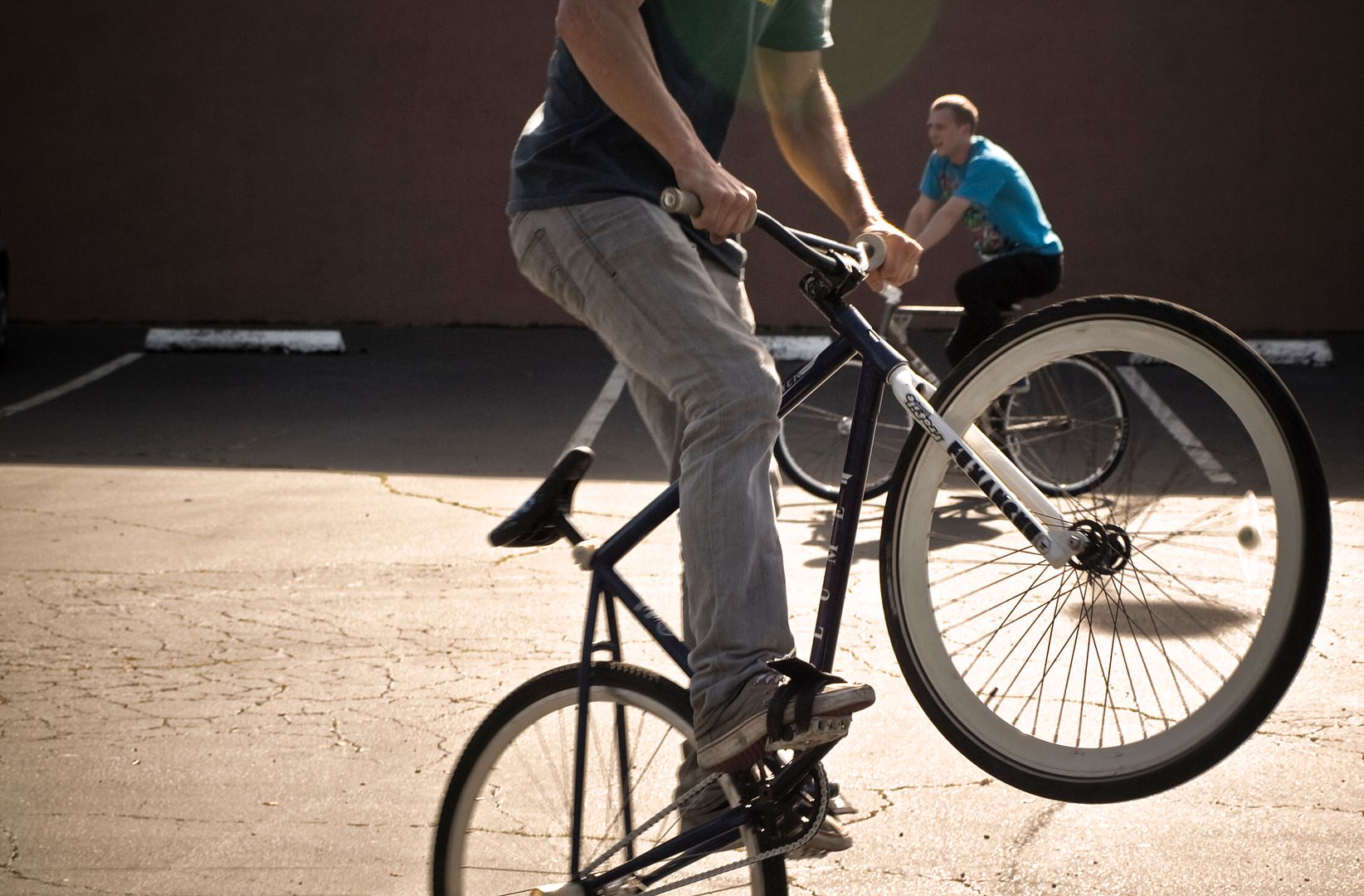 that being said, i went out with some of these dudes to ride a local spot not to far from my apartment... hint, you will see proof that i actually do ride my bike.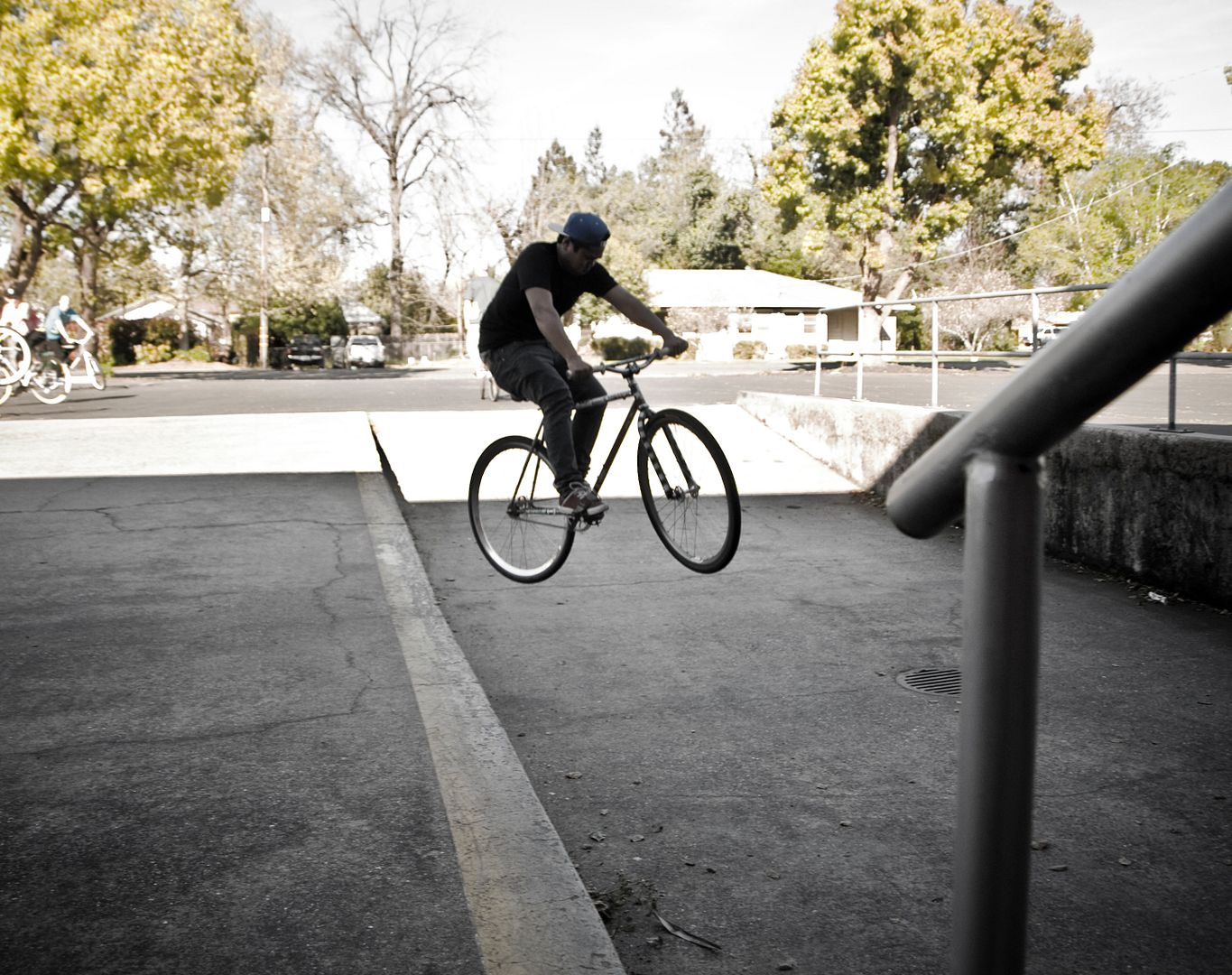 yes, this is me. you cant see my face because i'm dark as hell, but yes... i actually do ride my bike and i'm not some nerdy guy geeking out behind a computer screen. it's funny, out of all the dudes i ride with- i'm the last one that has a bike that runs a 75 degree head tube (track)...
now you cant question the legitimacy of my fixed freestyle review stuff. =]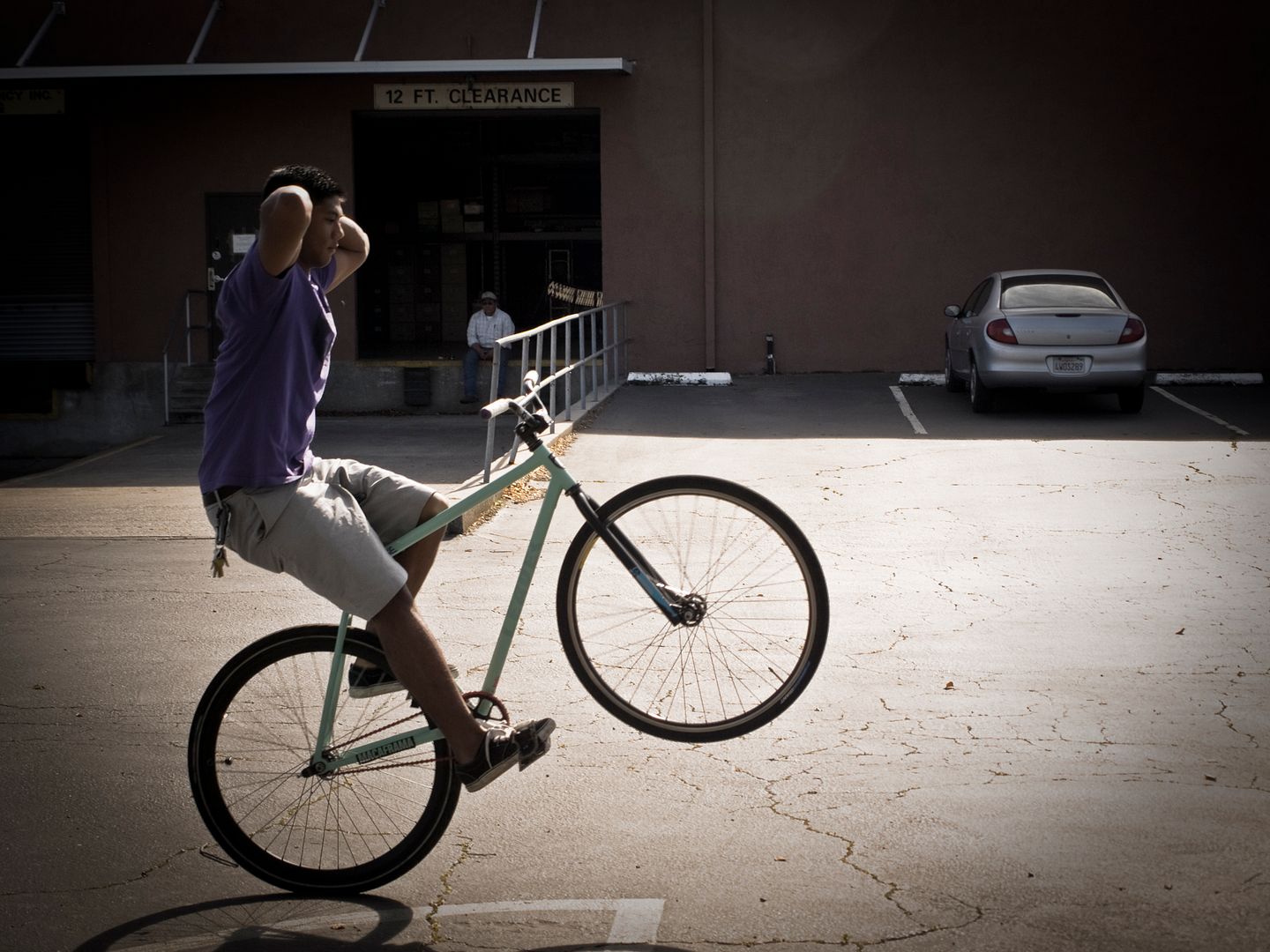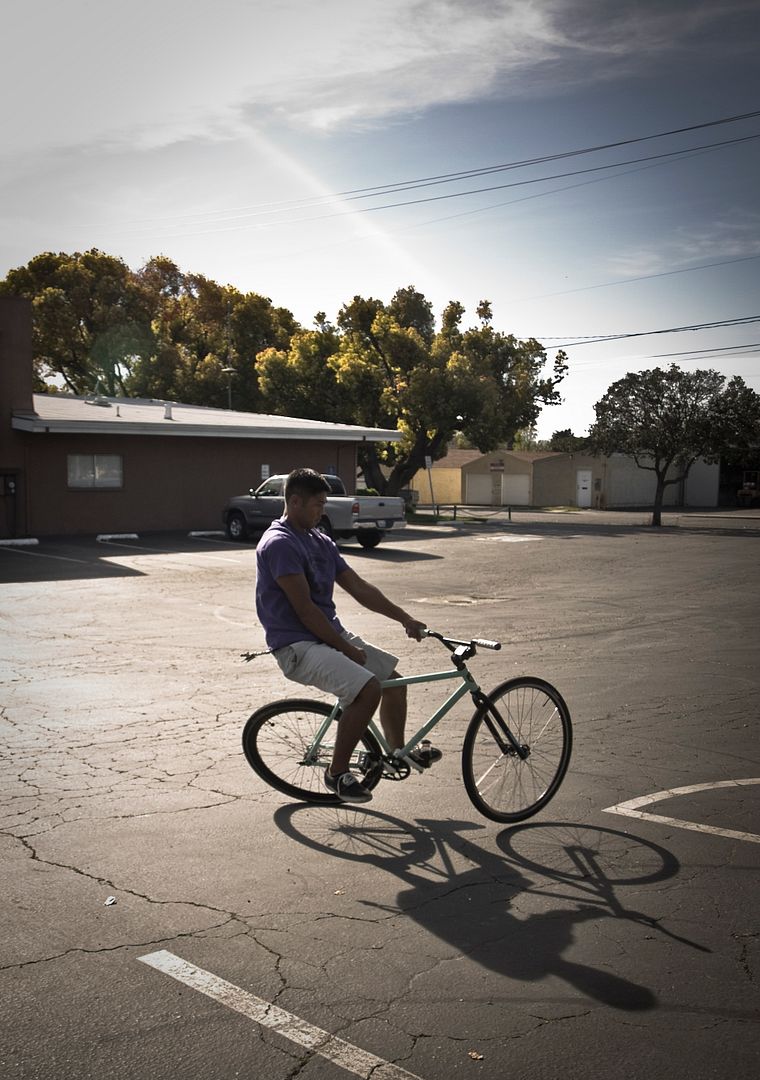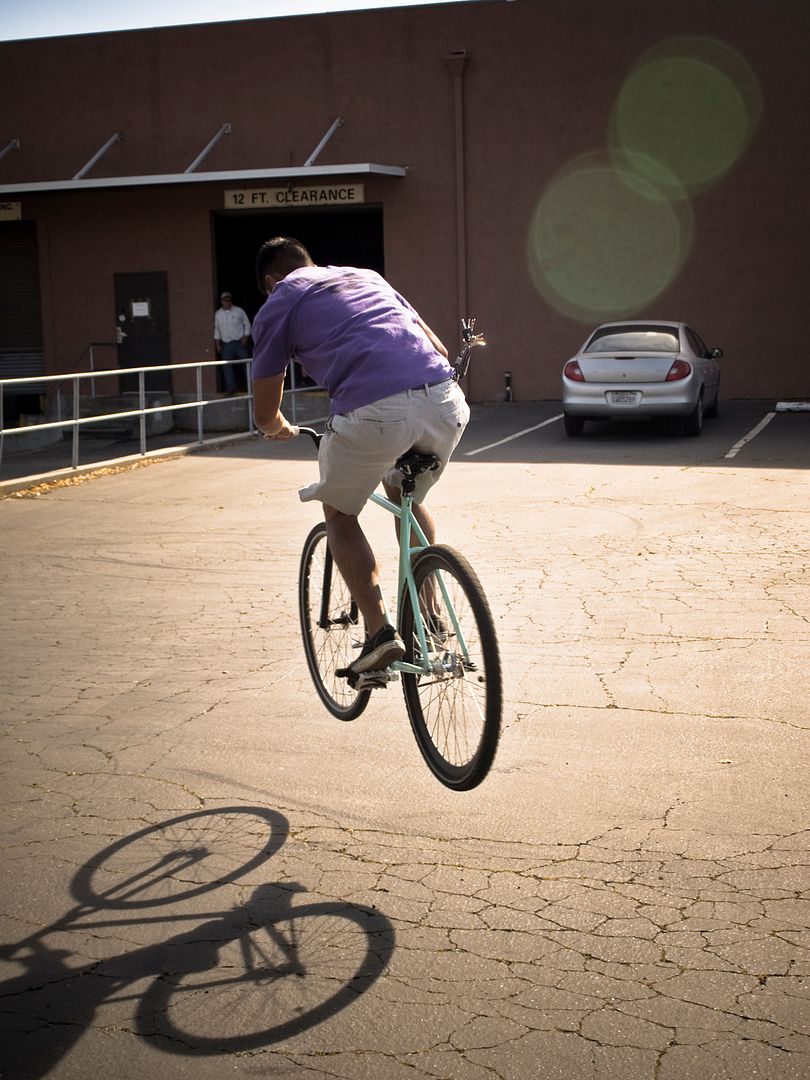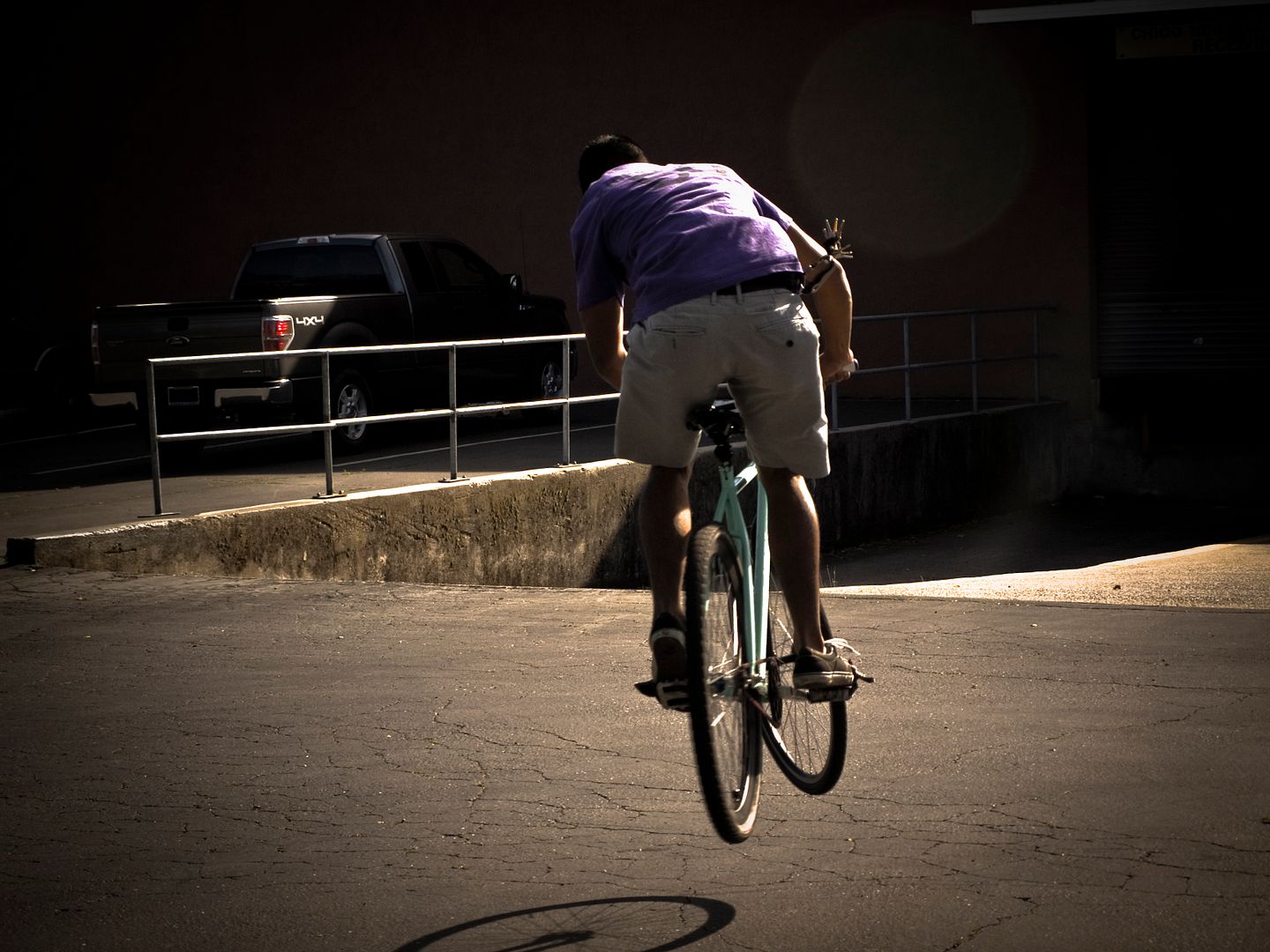 this is jordan- my cousin and roomate from roseville. he's probably the reason why fixed freestyle came up in chico. while i was doing skids and trackstands a couple years ago, he was doing keos everywhere. in addition to that he was the first to have an actual trick bike here. hard to believe he started on a giant bowery.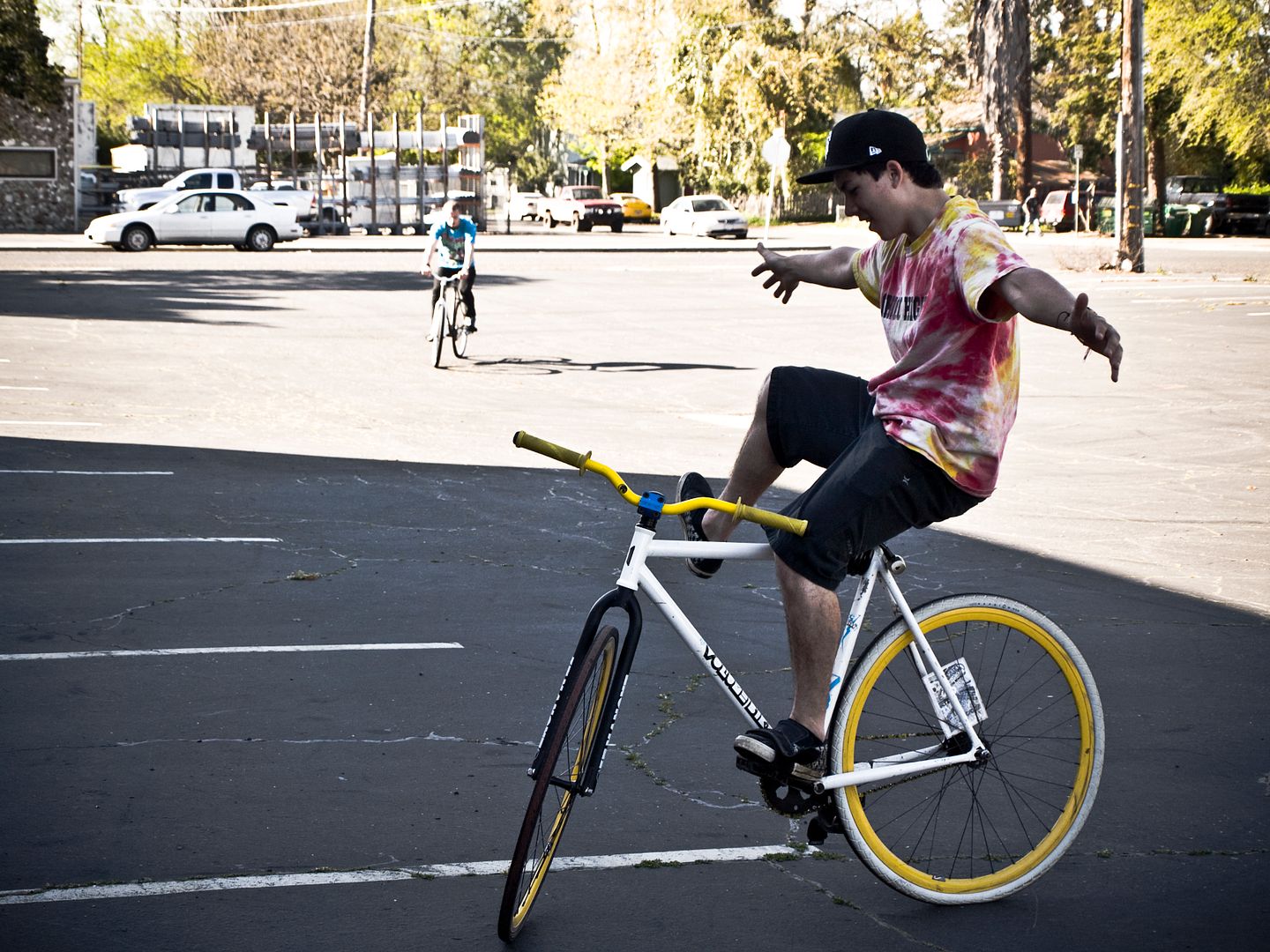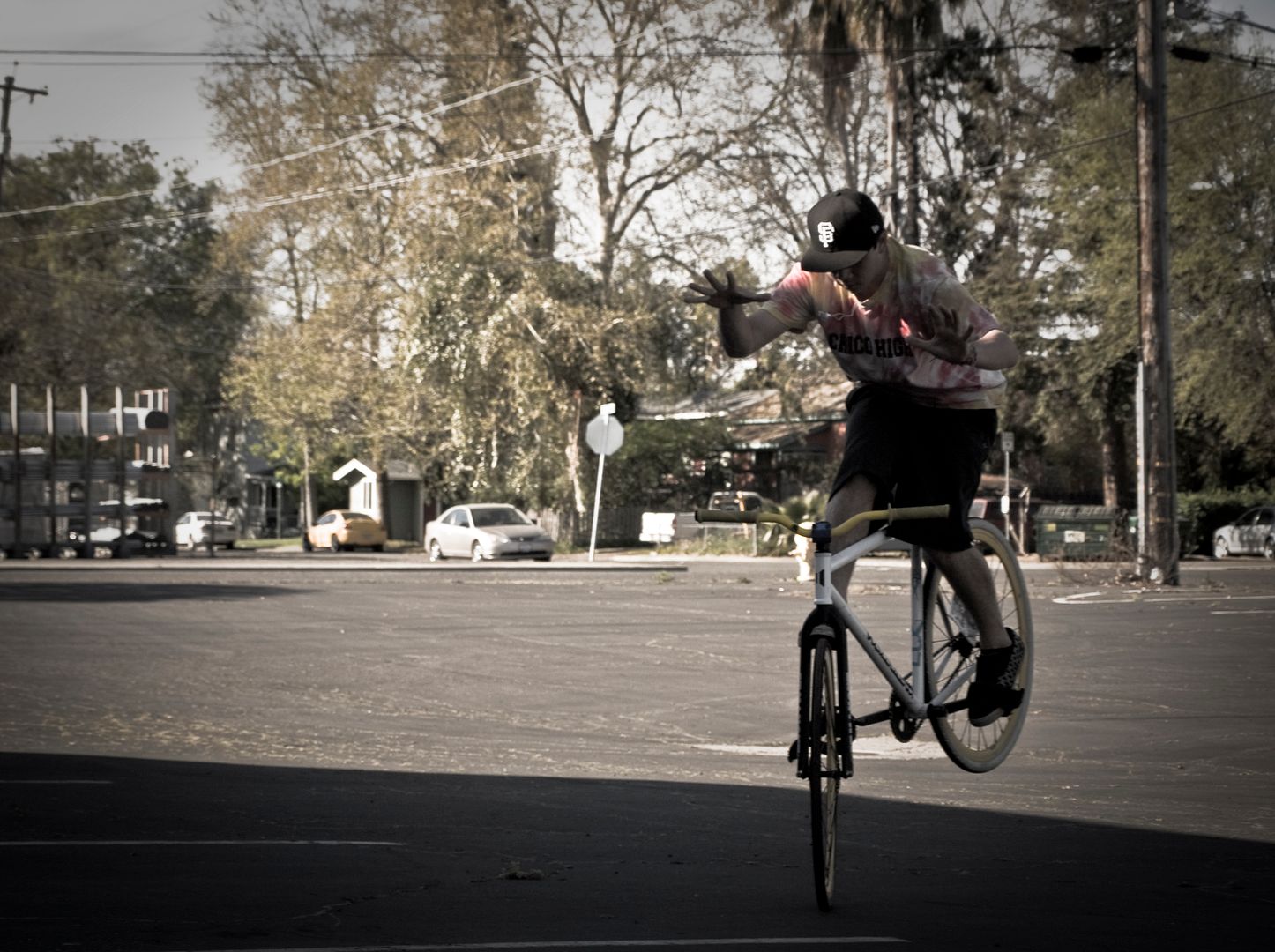 this is tanner cantello from chico. he works on his tricks all the time and probably has the skinniest tires between all of us. he's the only one to knock me down a peg in trackstands ending my winning streak. i got it back the next contest around. one day i told him to do a footjam and a couple days later he's doing no handers.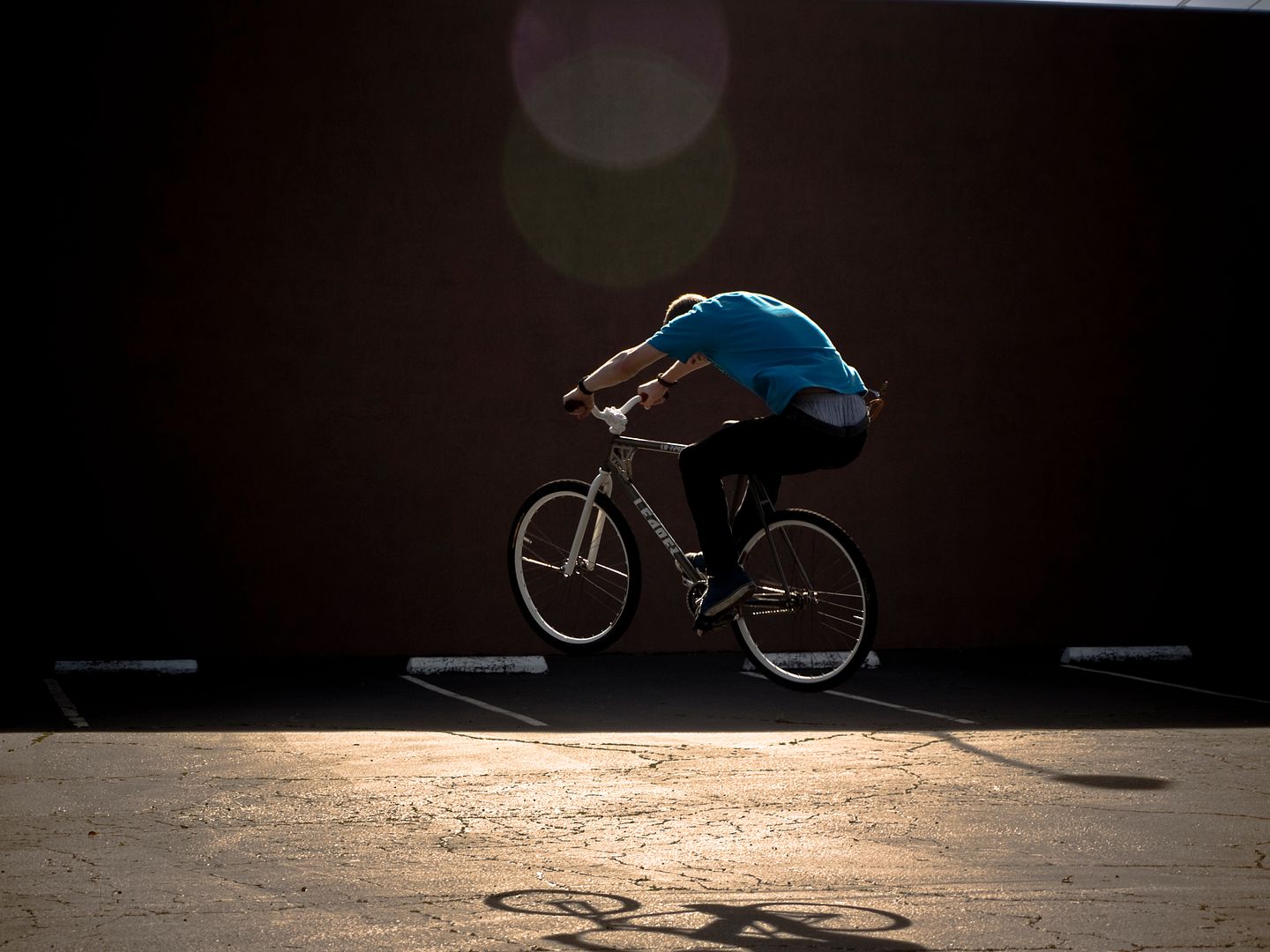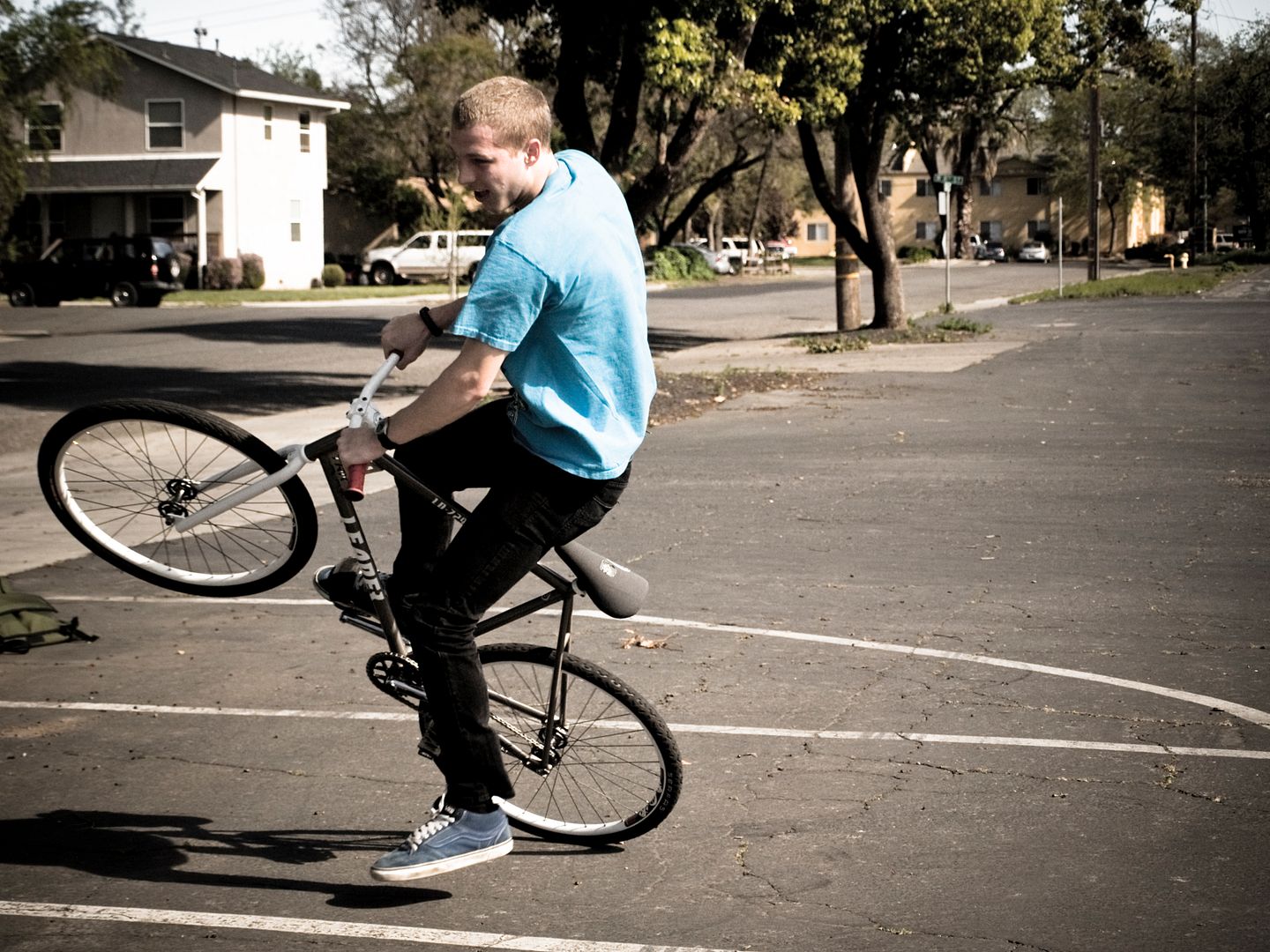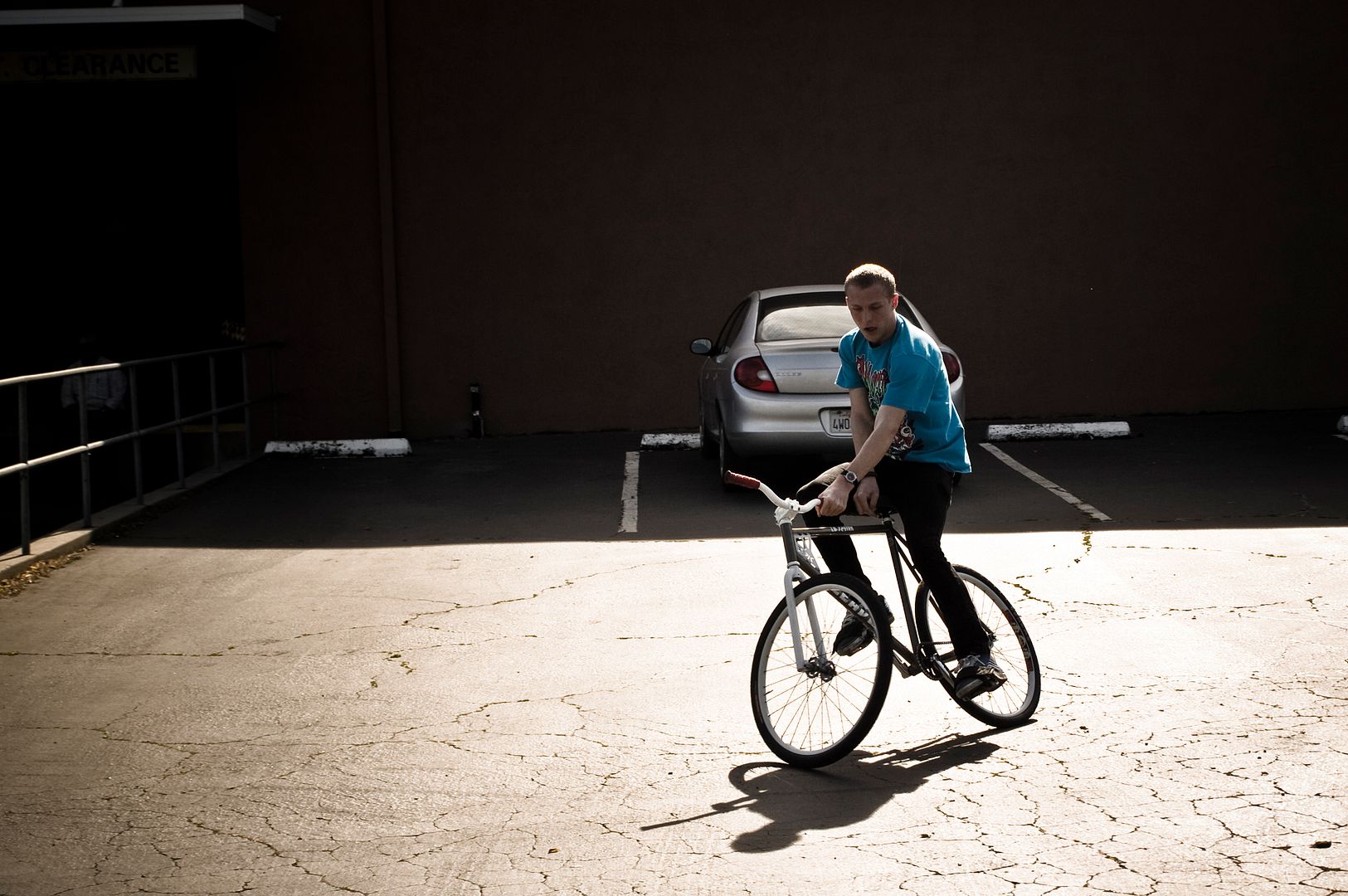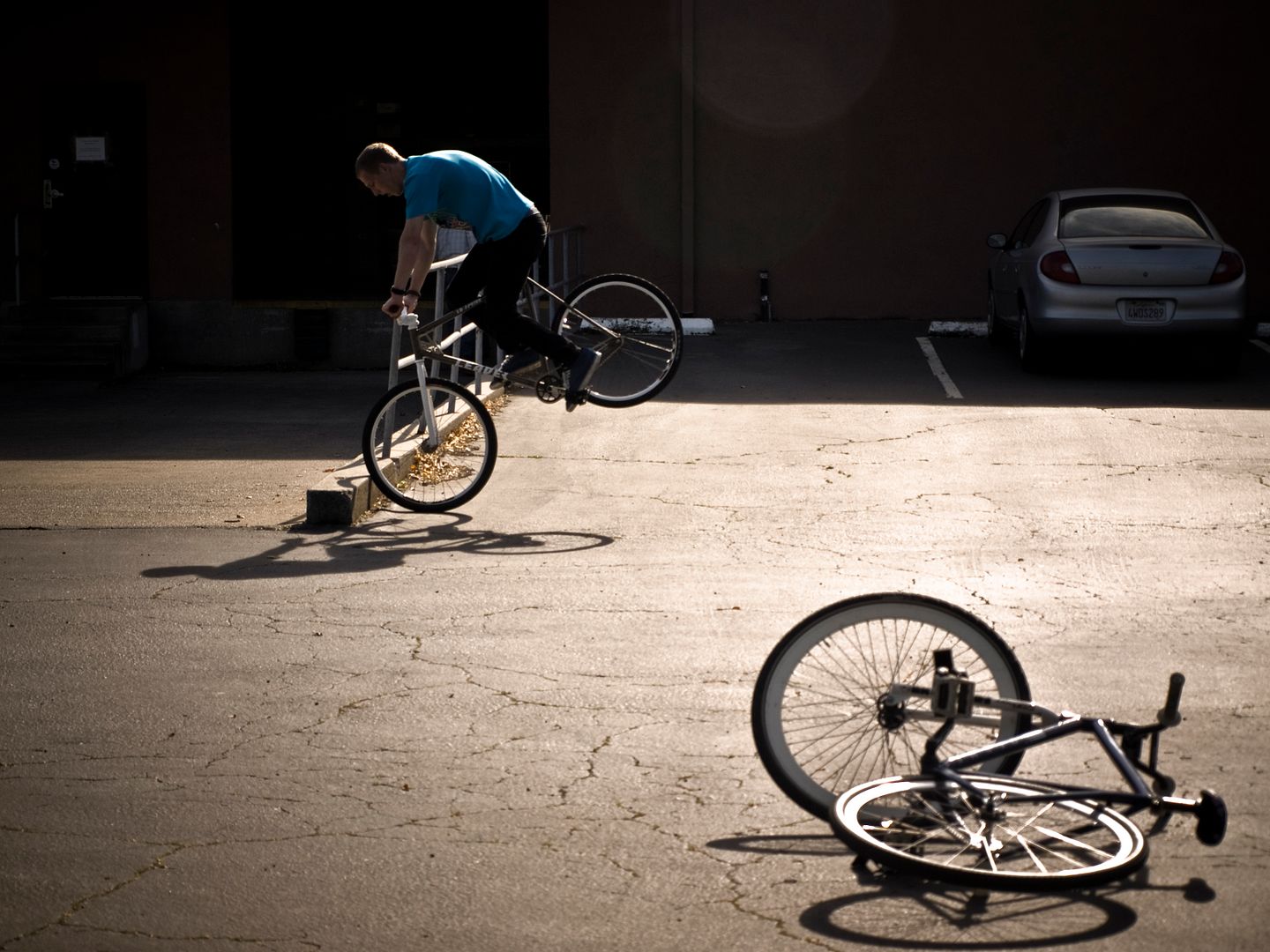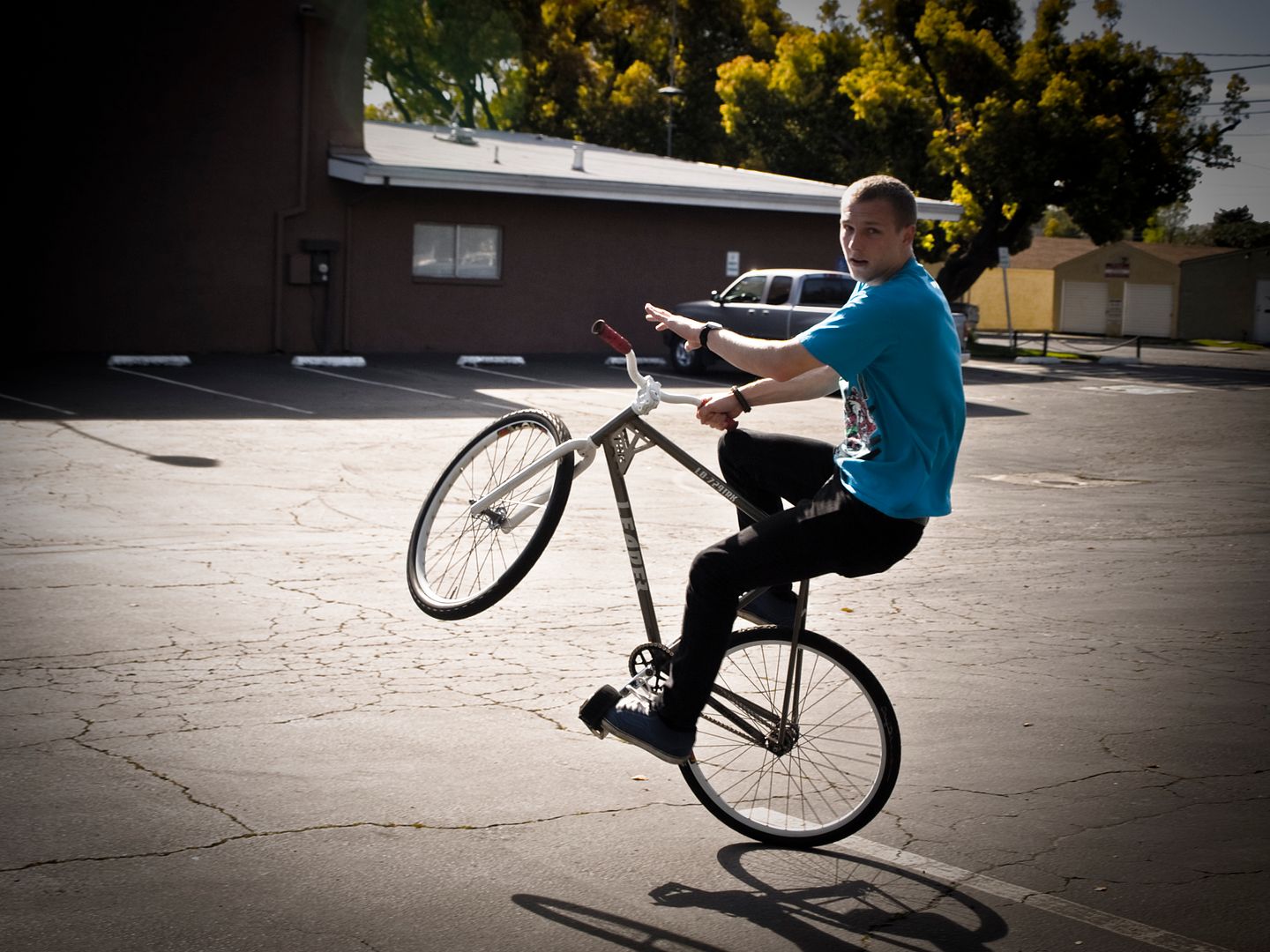 tanner cook is from brentwood, and he got a hold of fixed freestyle quick. the day i met him he was riding a dawes, not long after he shows up with a trk... then not long after dual 26" find their way on there. it's crazy because even though he's running 26" he can still buts out keos like crazy. unfortunately while we were talking about cracking frames, he cound a crack in his trk. true story.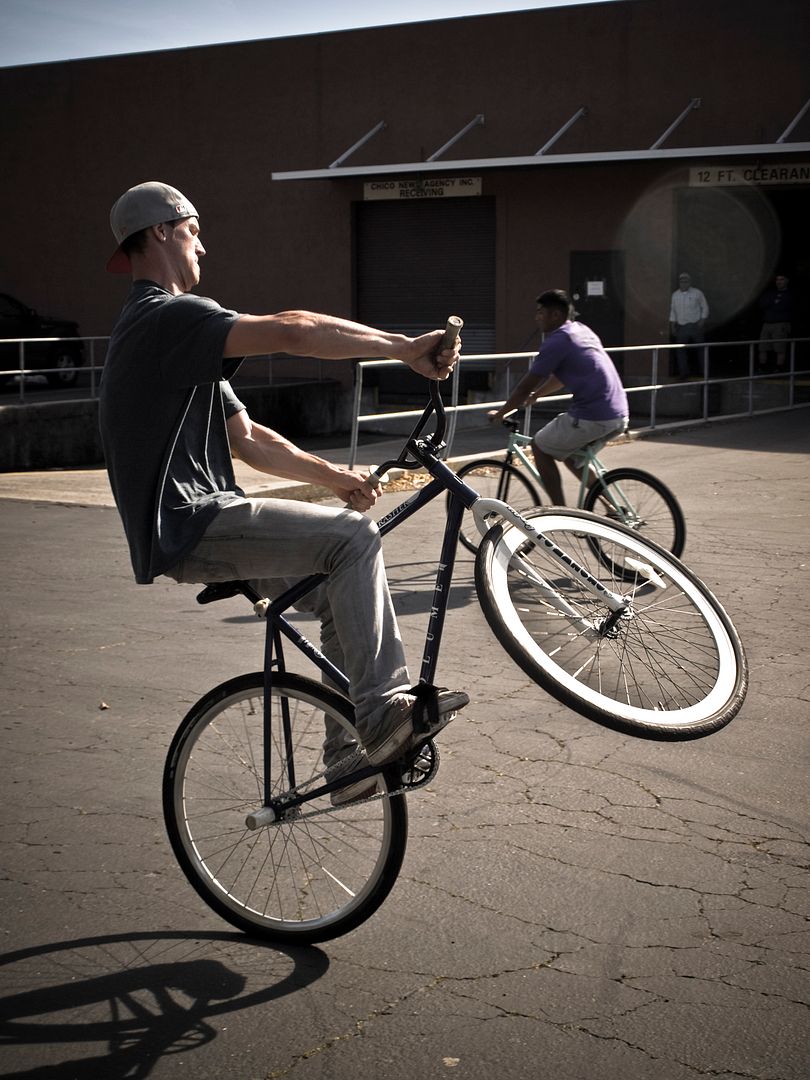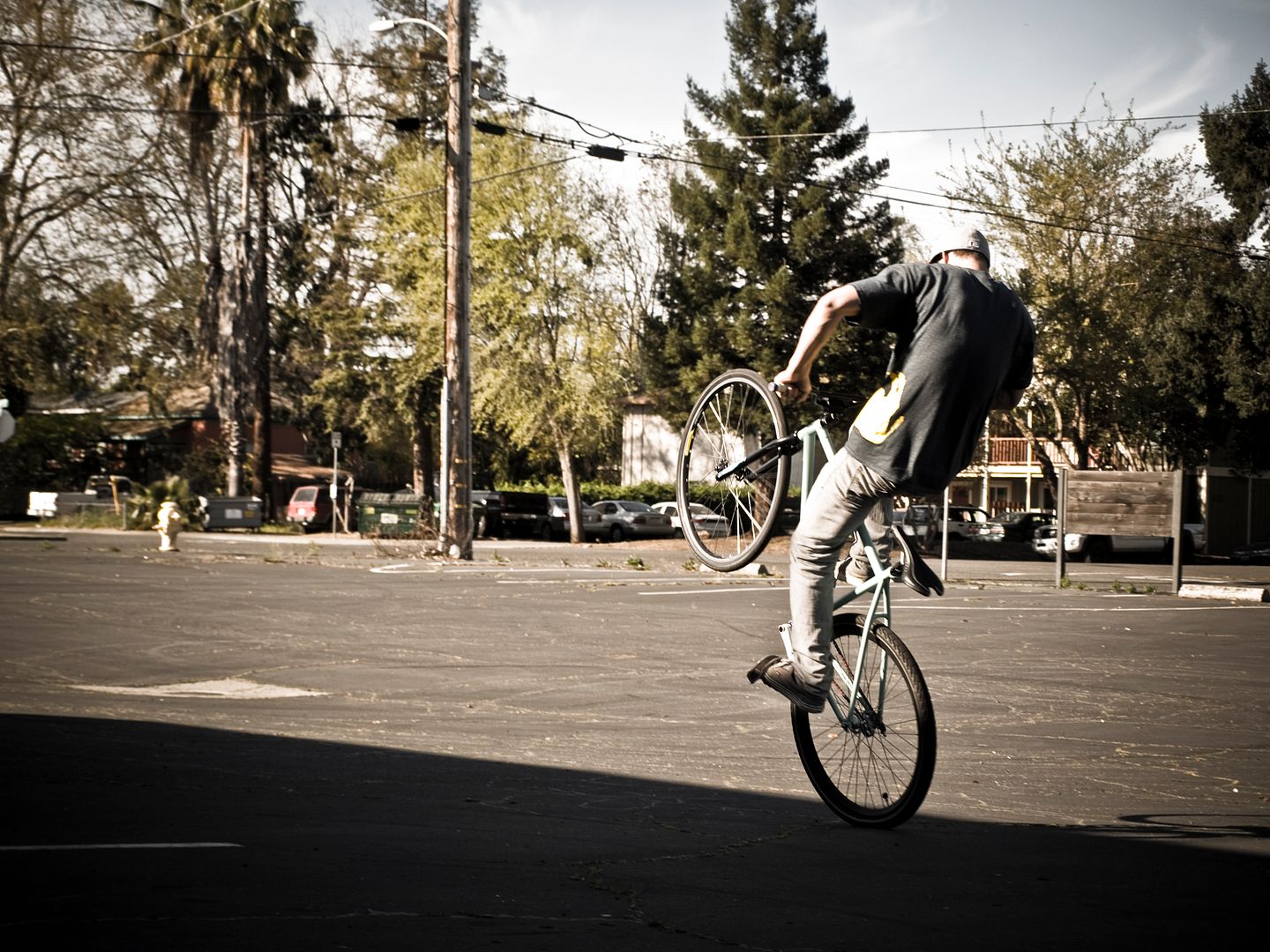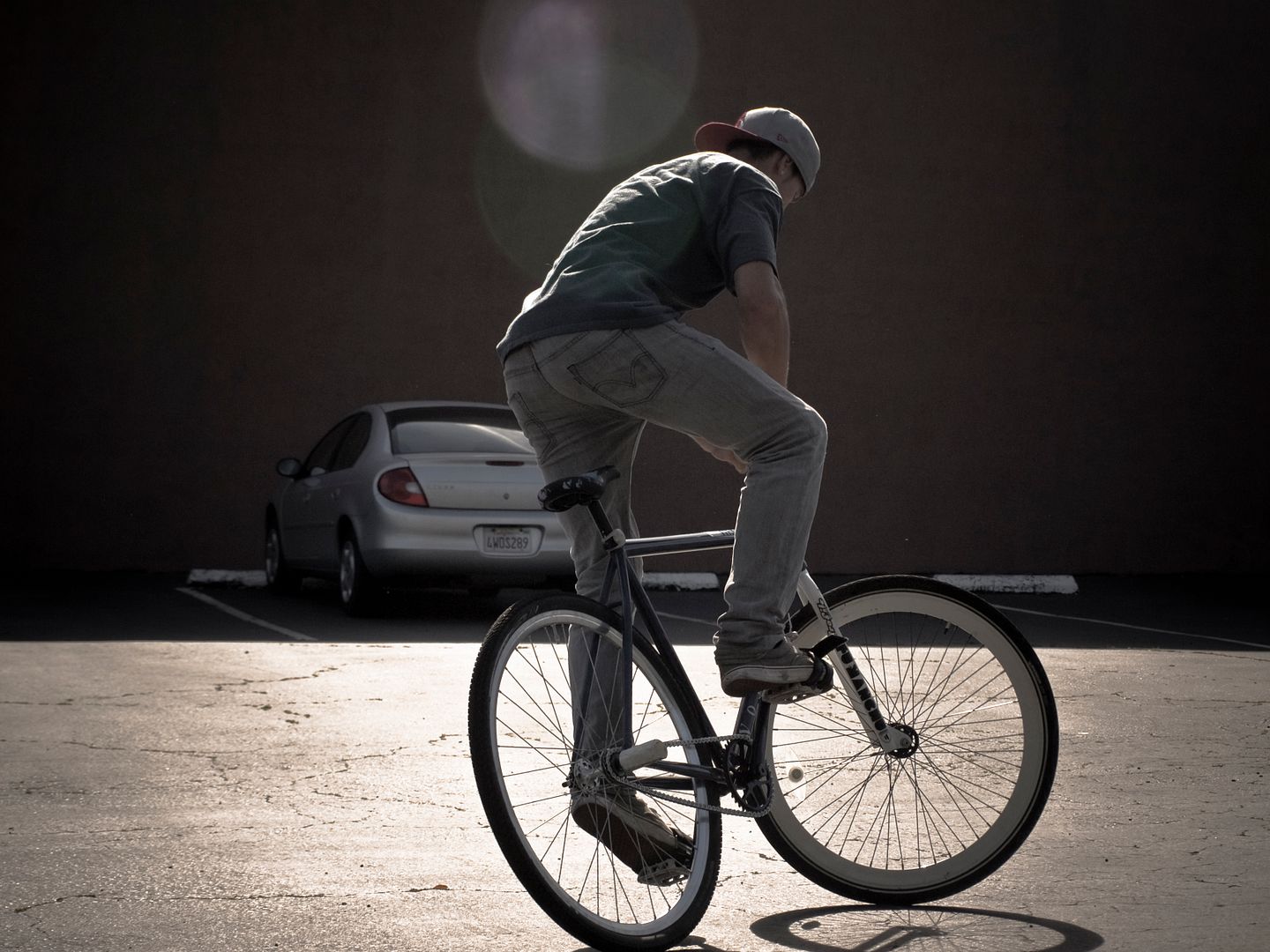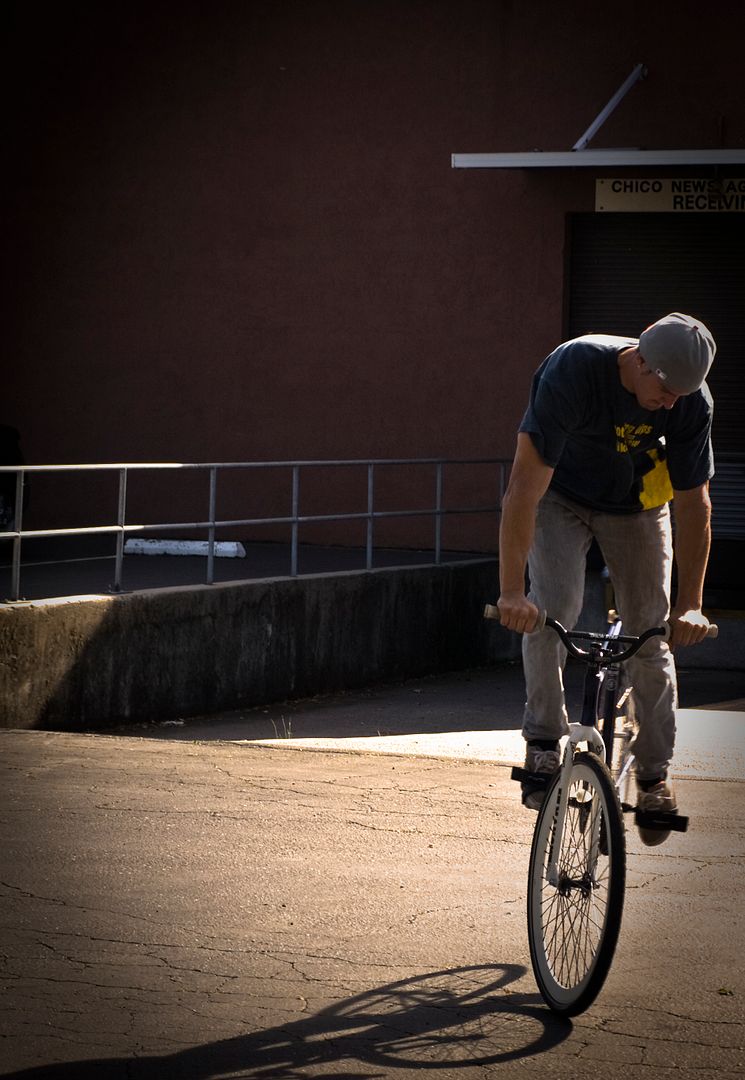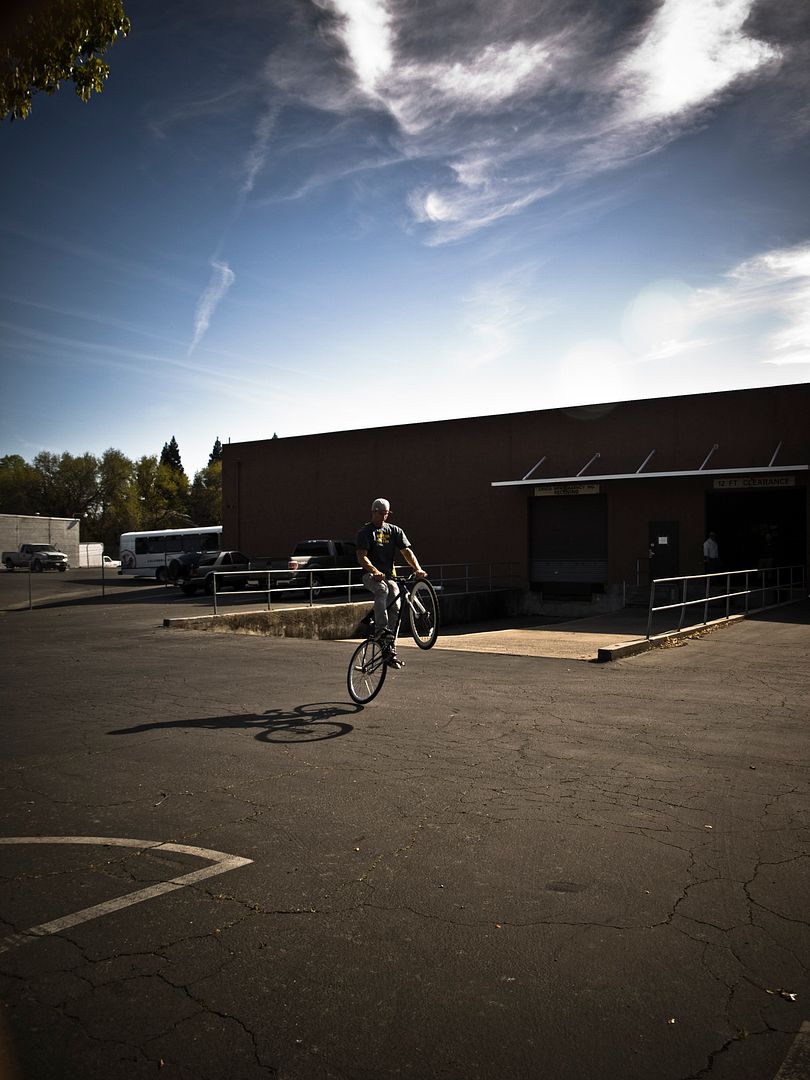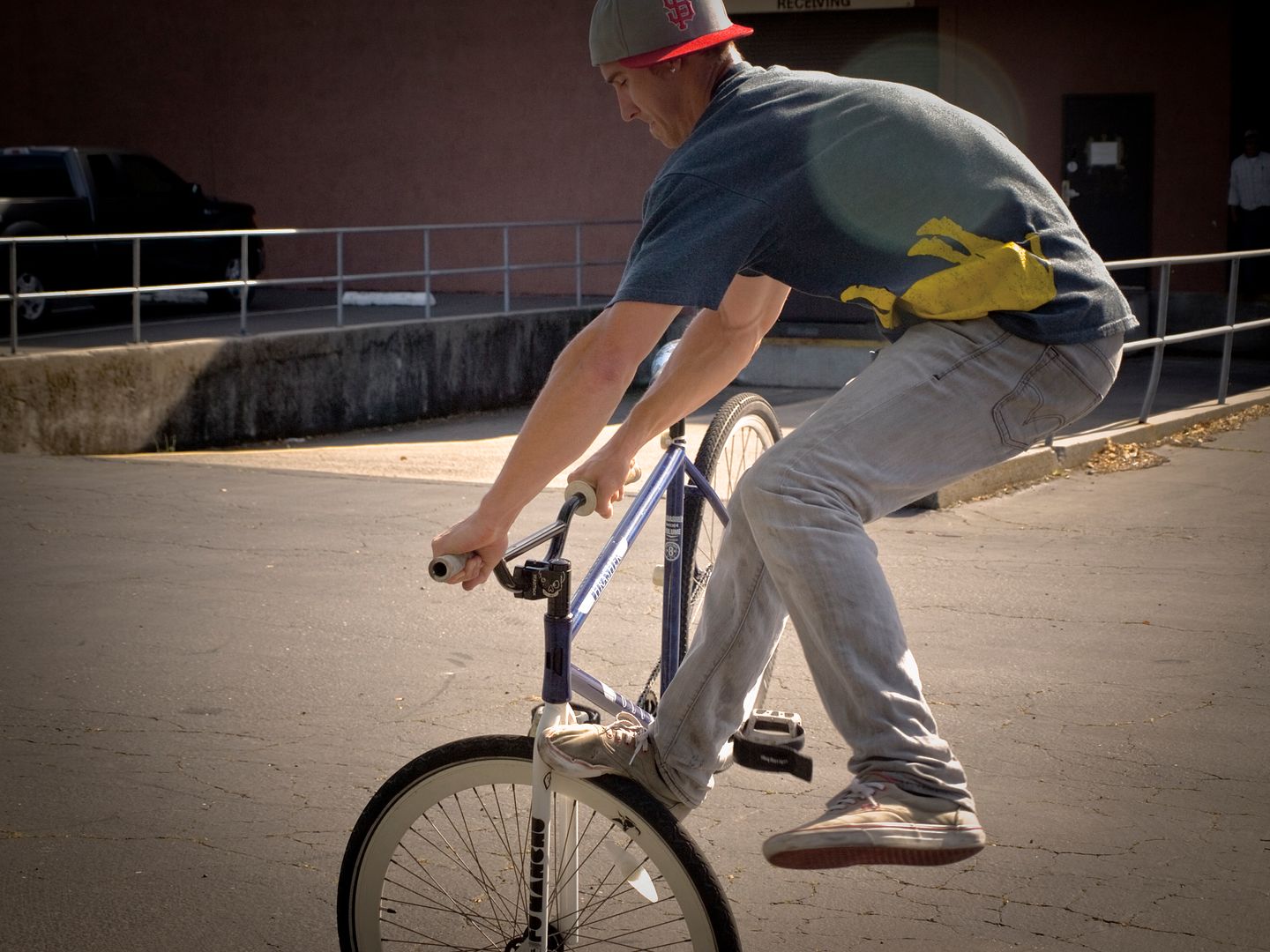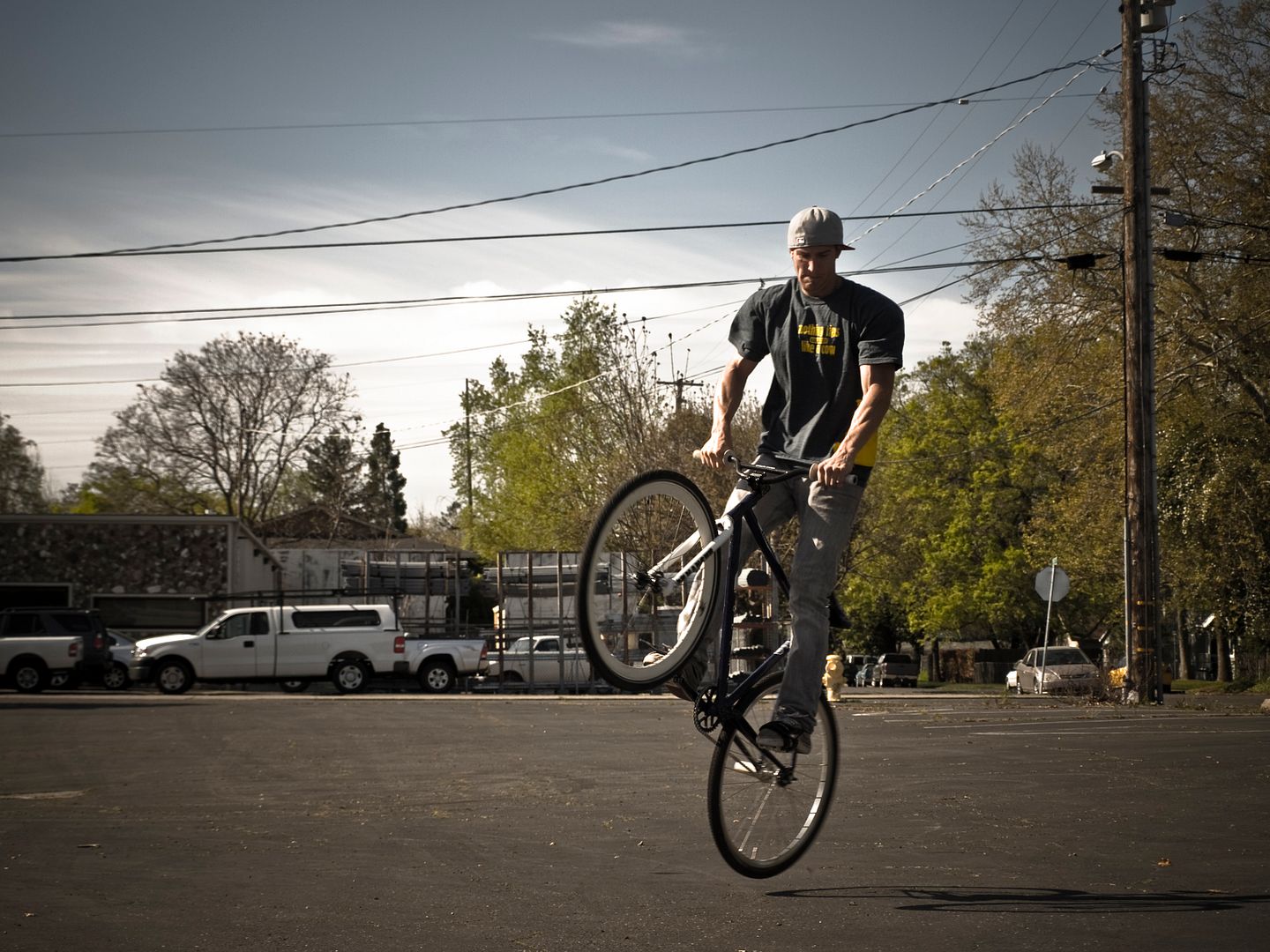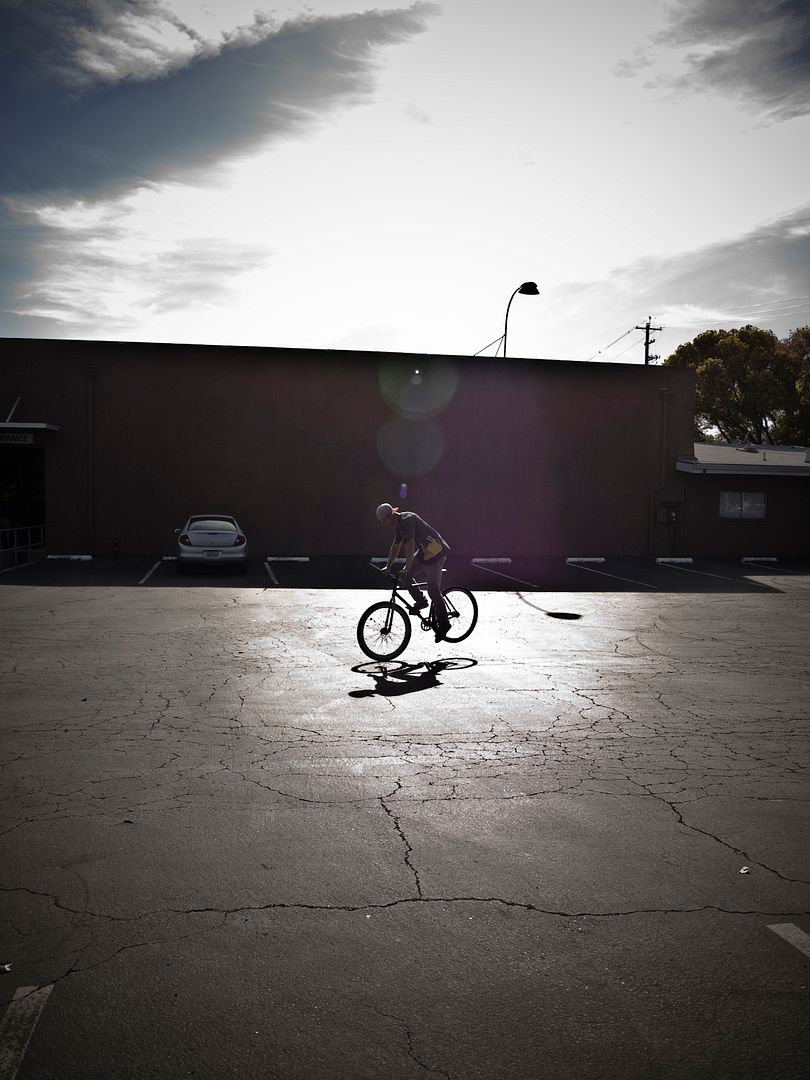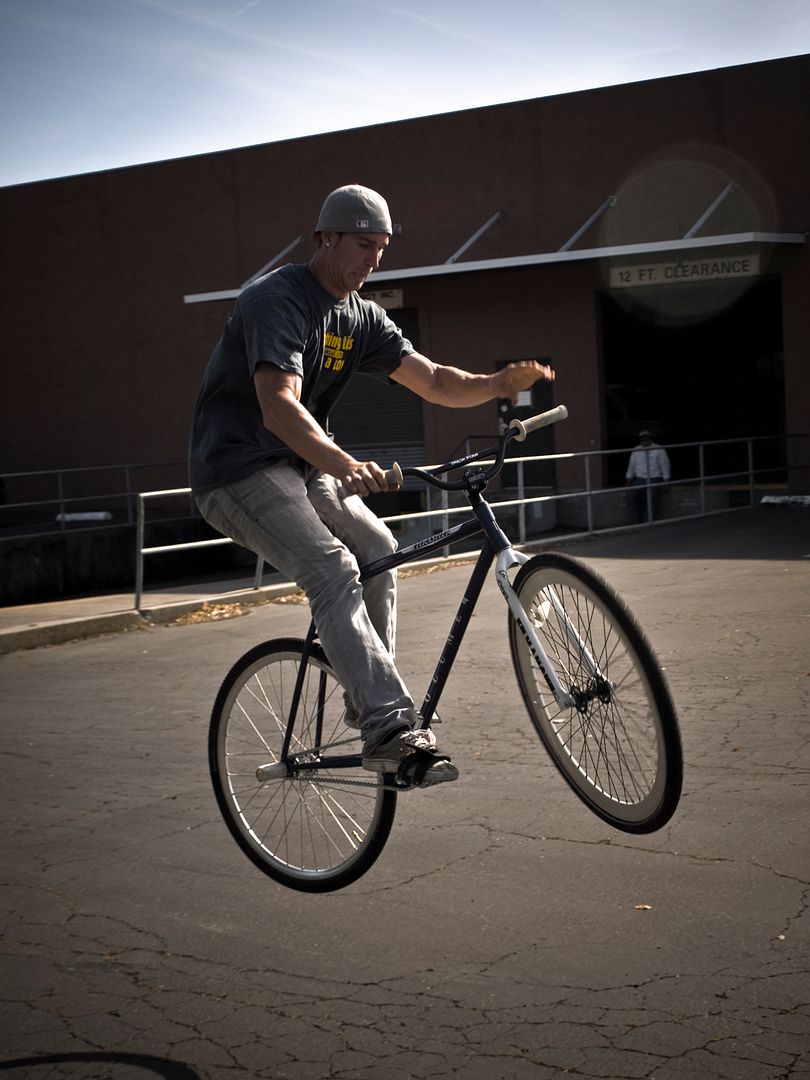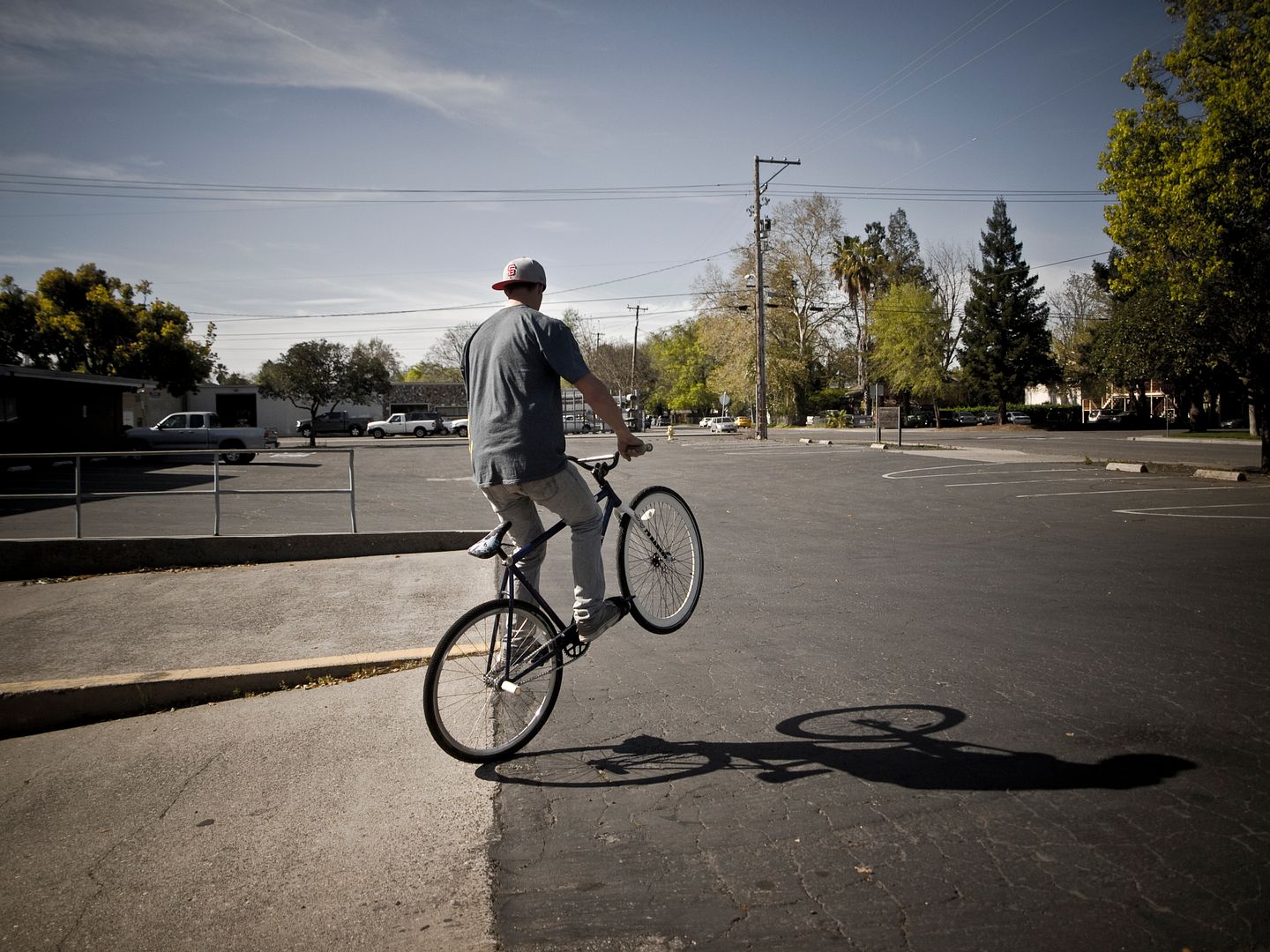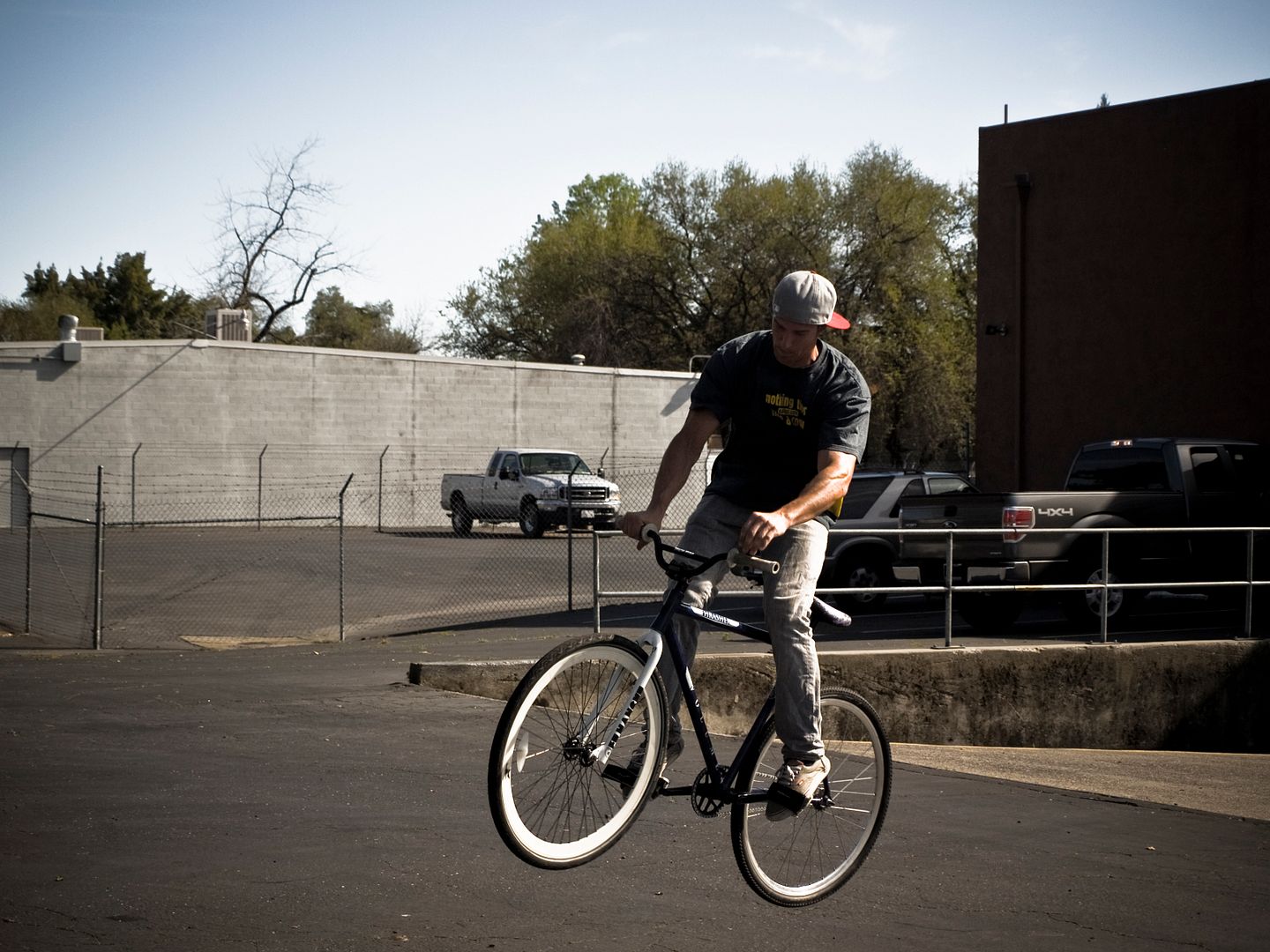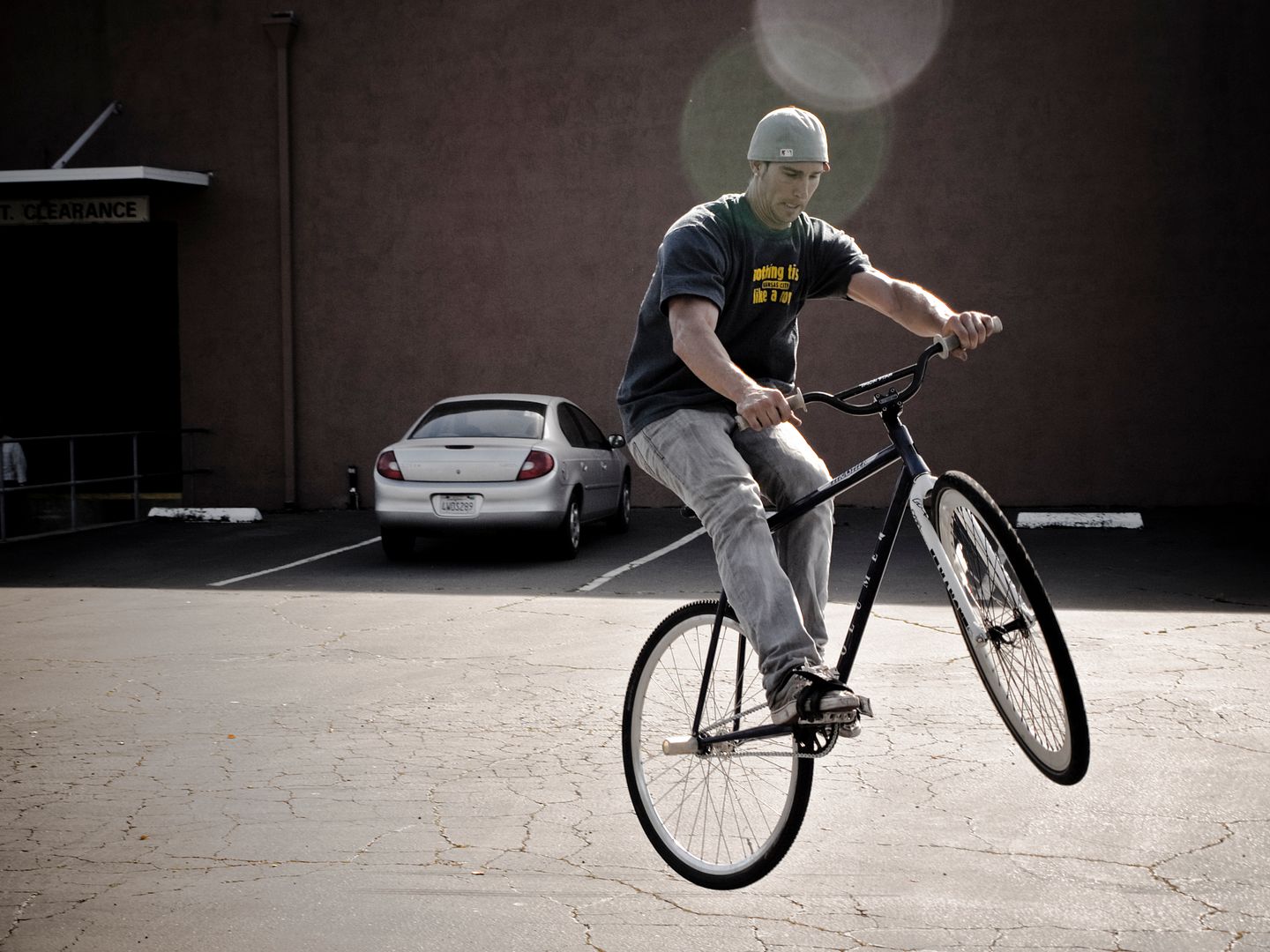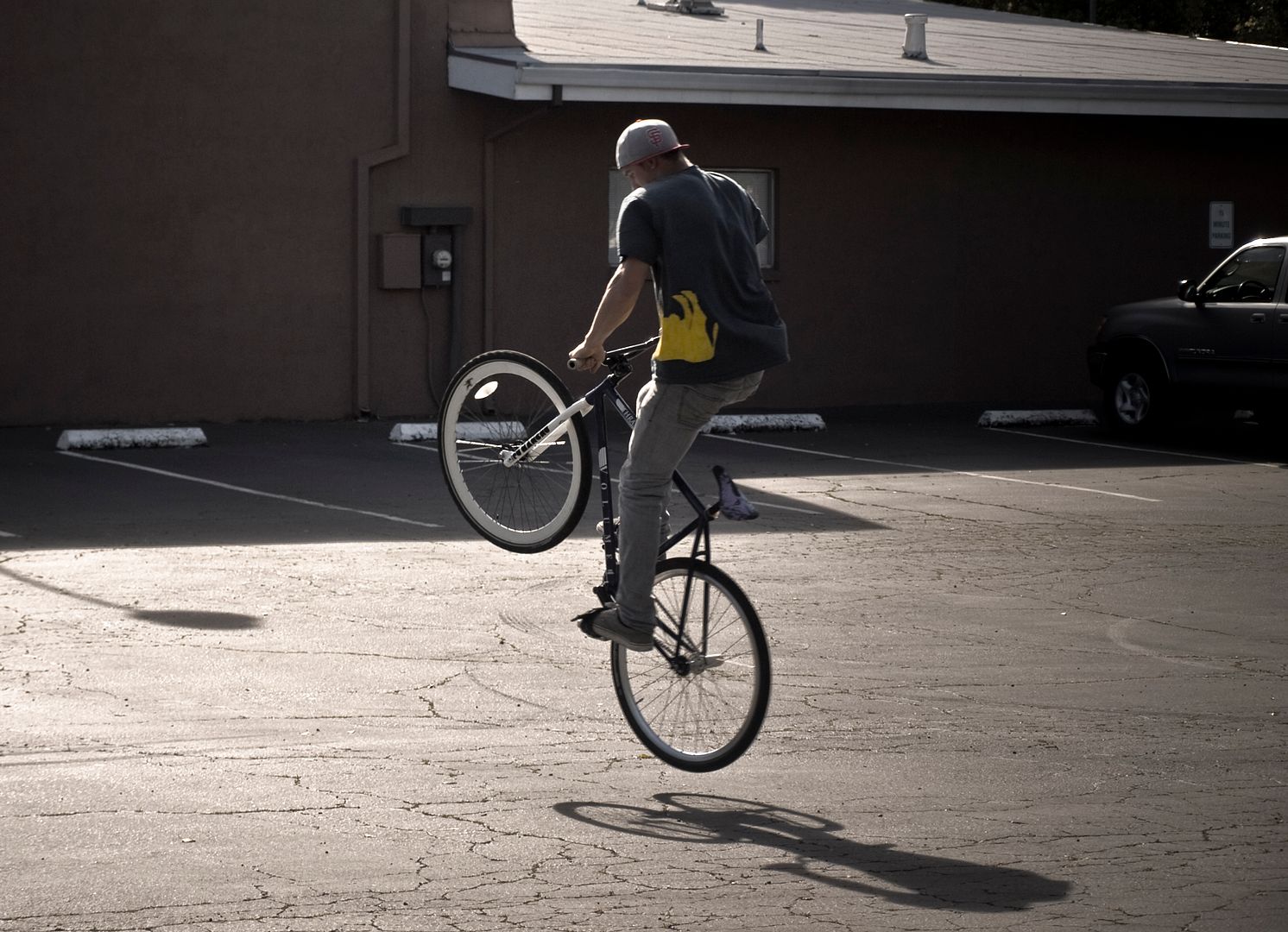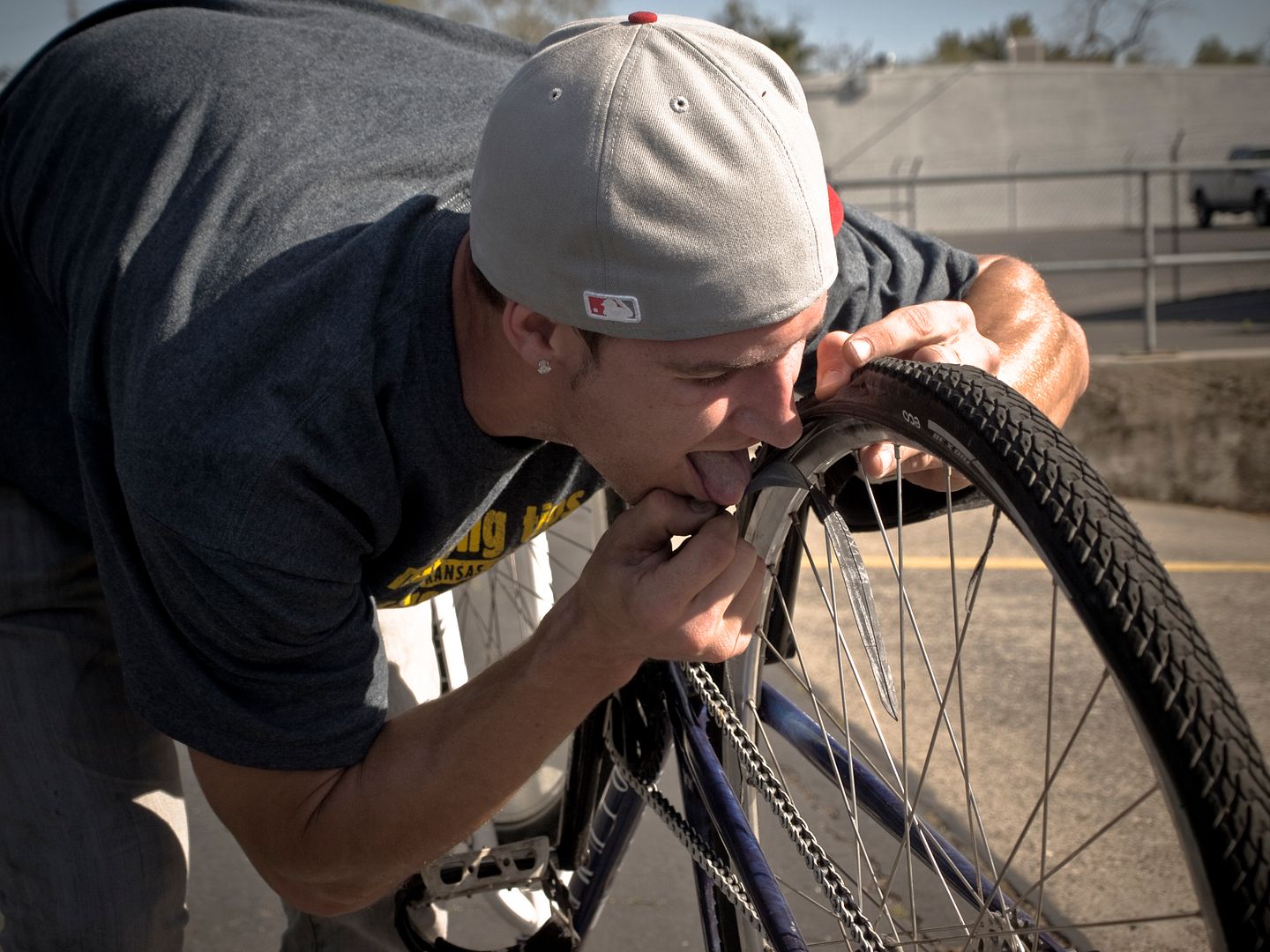 it's crazy how small the world is because the homie tom is from san jose and he went to school not far from where i went to school. this guy's got some crazy ass learning curve- when i met him he was running a leader 725 with 48 hole eighthinch wheels busting gnarly looking bigspins. he beat the
shit
out of that bike, so much so that a bunch of us were getting worried that he would seriously break the thing... again. he's on a thrasher now and doing big things. fun fact: while we were riding, his tube exploded and echoed though the neighborhood.
thanks for the dudes at the chico state shipping and receiving building for not kicking us out and actually enjoying themselves while they watched us doing stupid stuff. ah, local locals.
jmik