last saturday i made the trek down to sacramento for the grand opening event of
pedalhard
's grand opening trick comp. after almost running out of gas from being lost in sac's IDIOTIC GRID (beautiful city, dumb grid), i ended up at southside park... kinda early. after i grabbed my bike off the roof rack, alex blanco (
imd
), matt montoya, and forest parker rolled up in a van. by then, a couple people were there. among those who showed up were scott horton (
wheel talk
), john nguyen (
wheel talk
), anthony "wreckless"combs (
the GRIME
), dawson phan, jeff chen, jake lanich, kenny arimoto(
peninsula fixed gear
), sean eagleton (
destroy bikes
), and kris fay (
lockedcog
,
eighthinch
). in a surprise turn of events, michael chacon and jamil gray showed up- apparently they just happed to be in nor cal.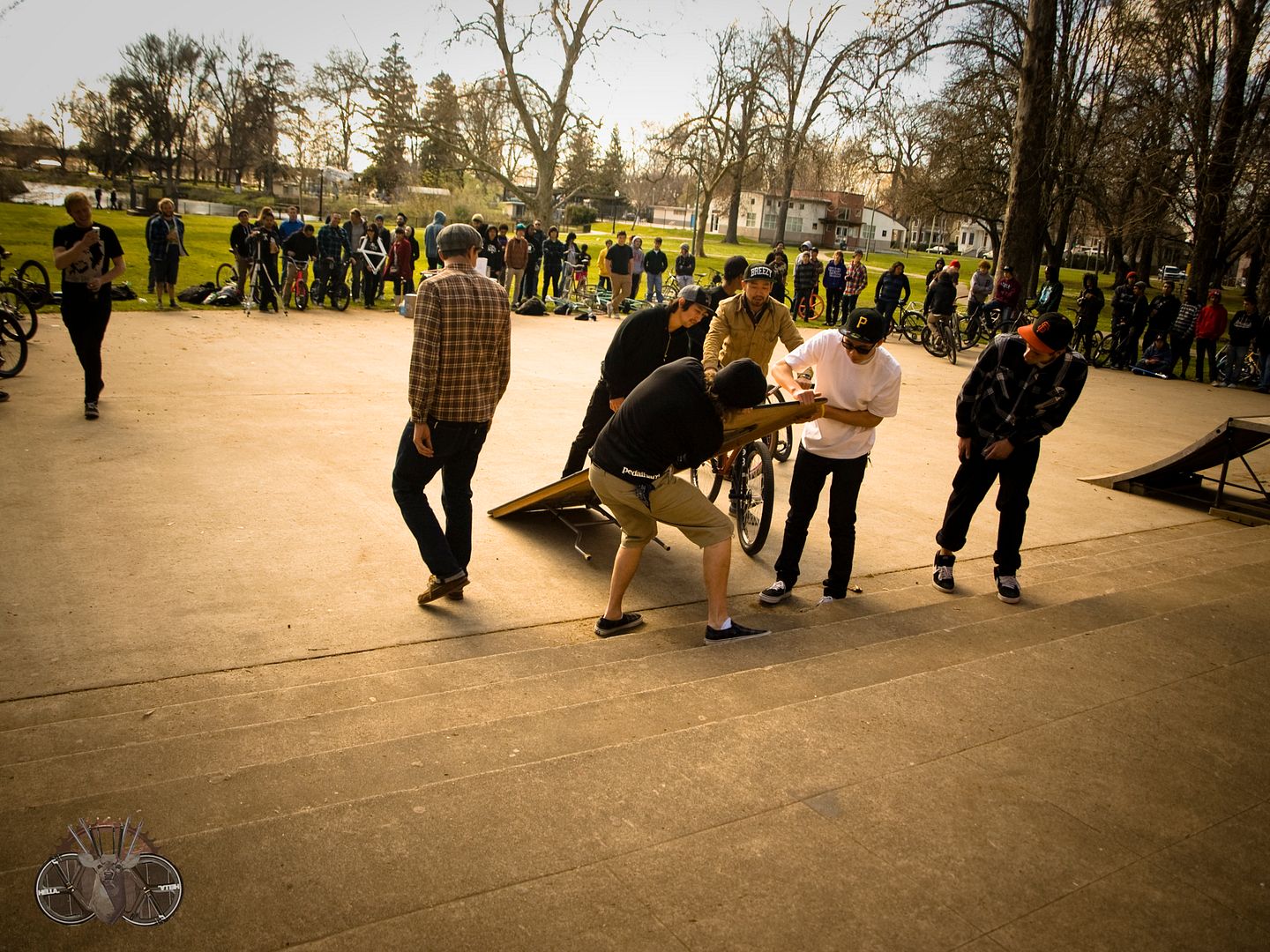 the day started with 2 plastic ramps, a tranny, and a rail. both plastic ramps were destroyed within an hour, and the rail broke during the comp. then 2 rails were brought in, a table was abused, and the greatest ramp ever conceived was made (but i'm getting ahead of myself, you'll see how jank it really was..) brace yourself for a ton of photos... you dont want to miss this, click "read more" already....
the general area revolved around a four stair, and there was alot of room for both big airs and flatland. versatility between big tricks and flatland was the focus here- throwing down both would win.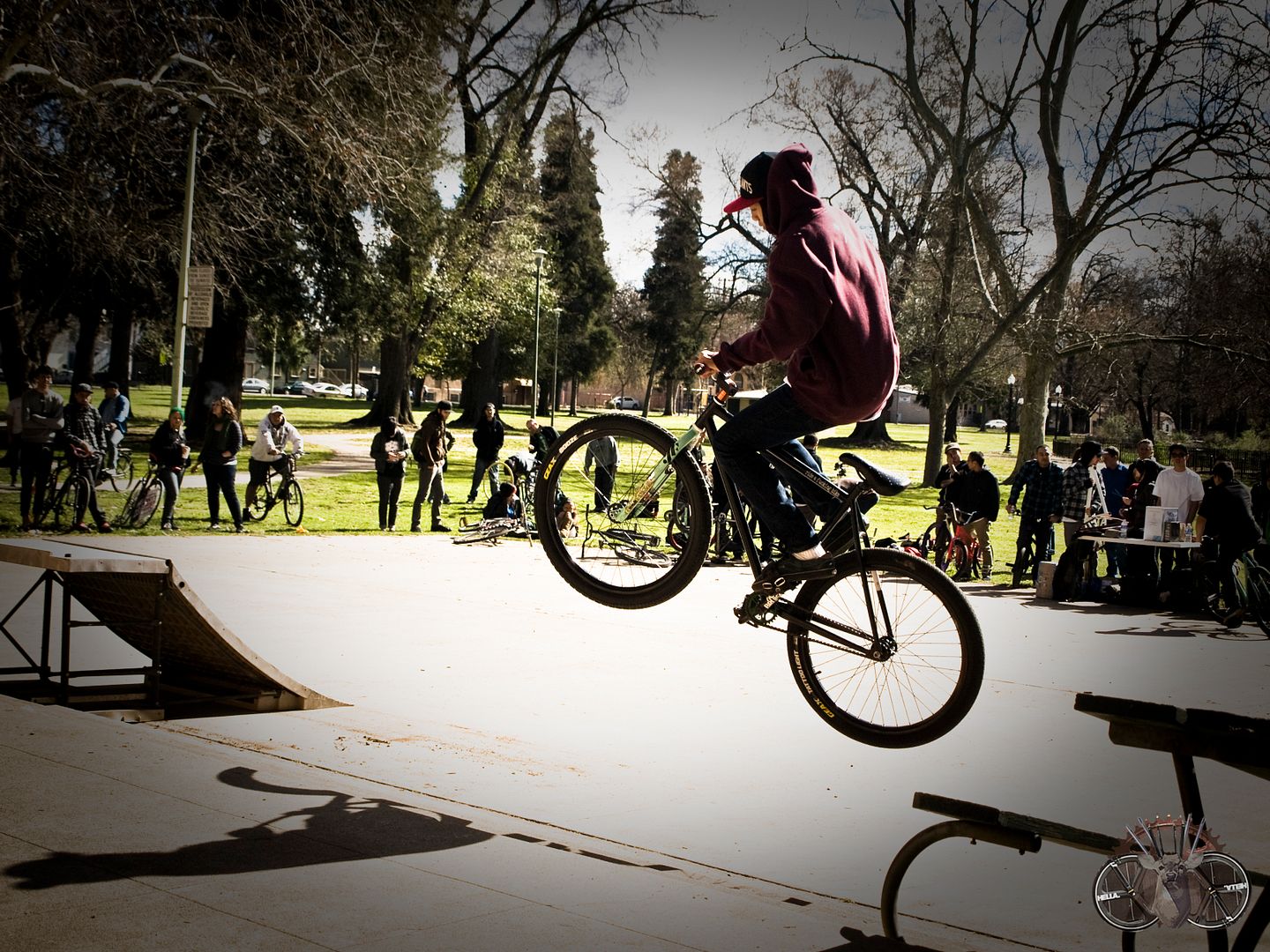 alex southimath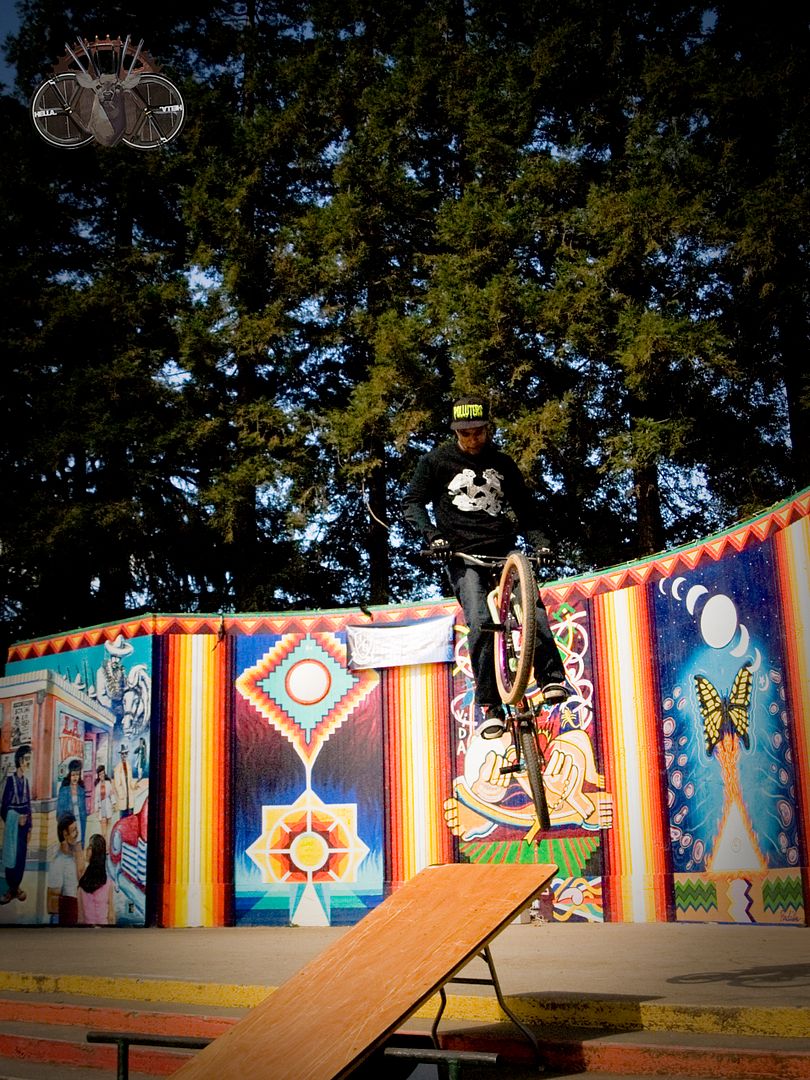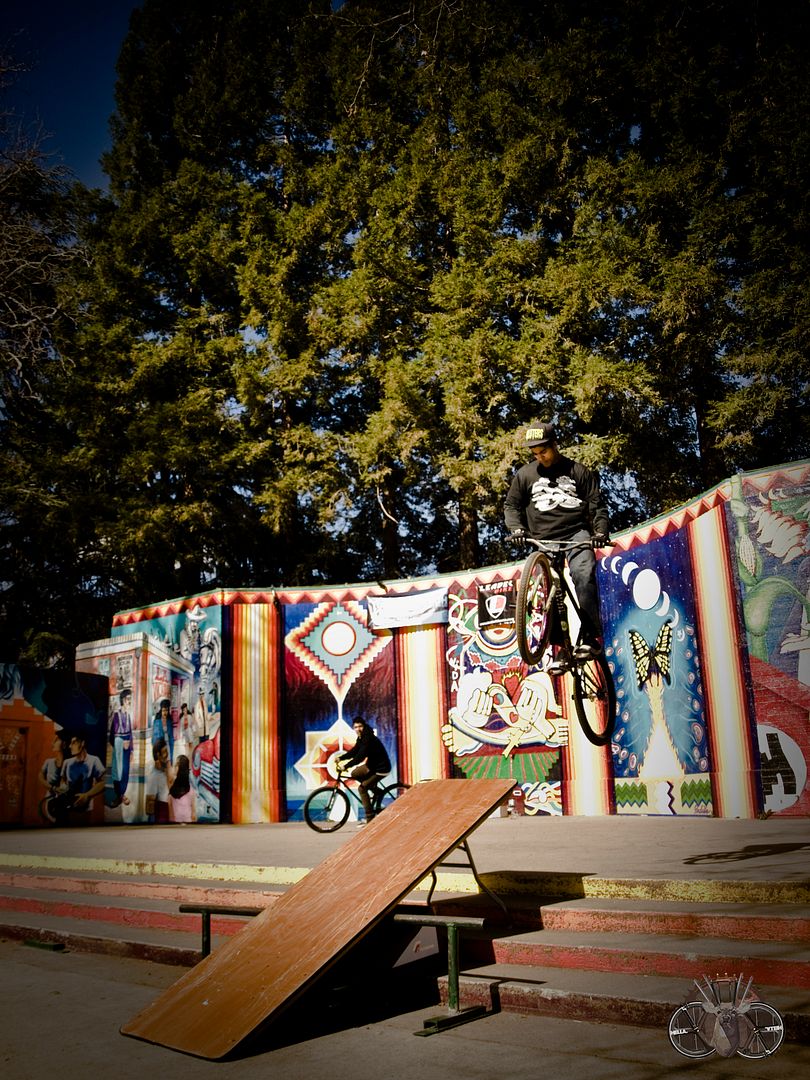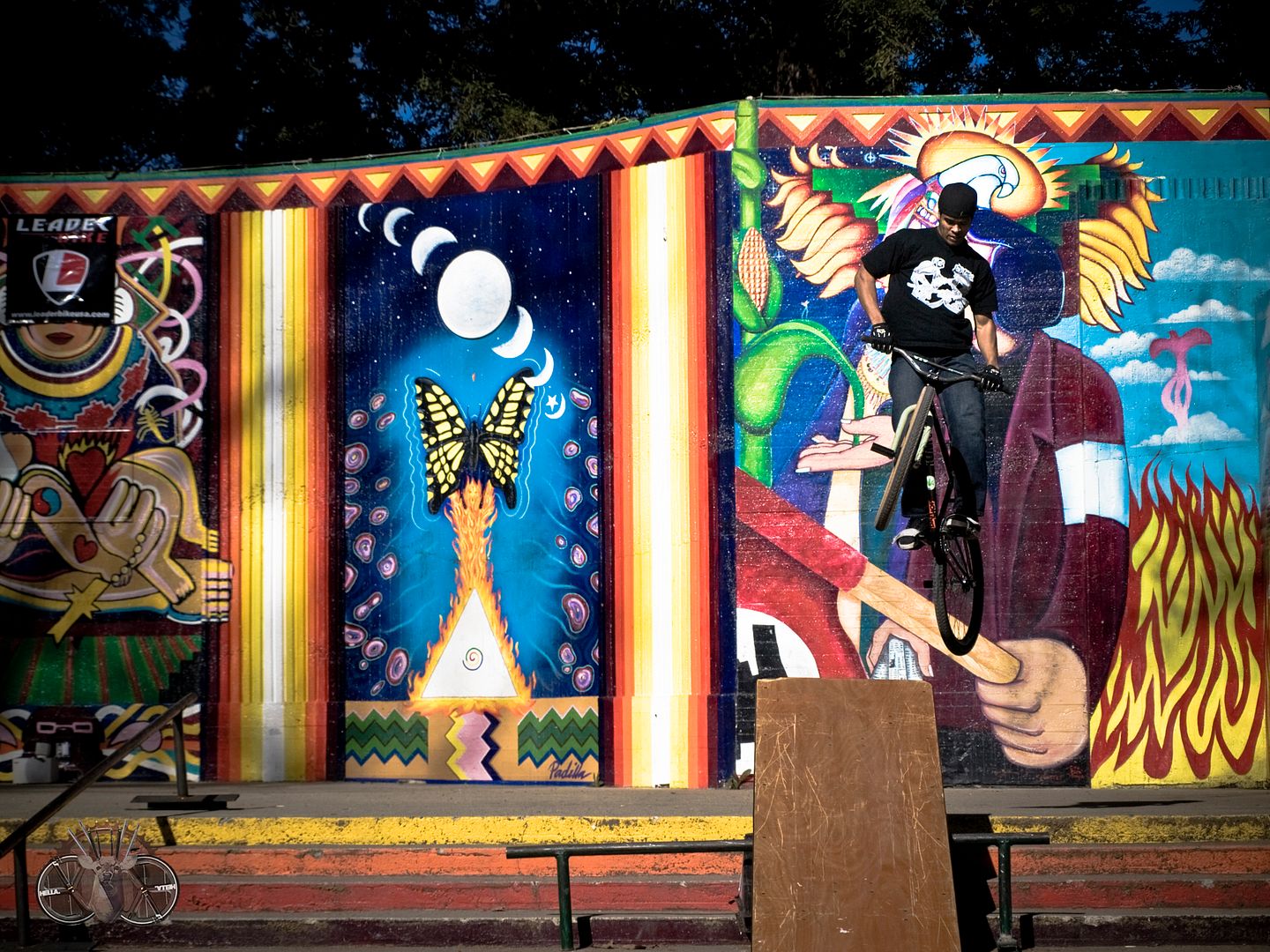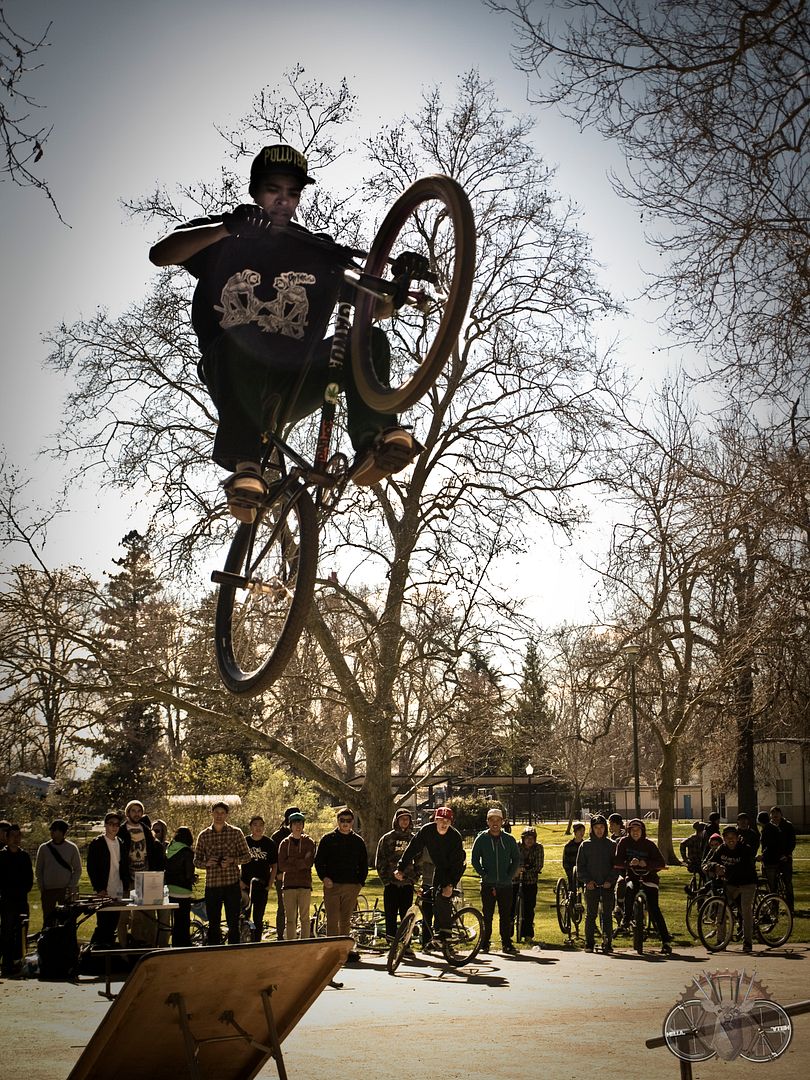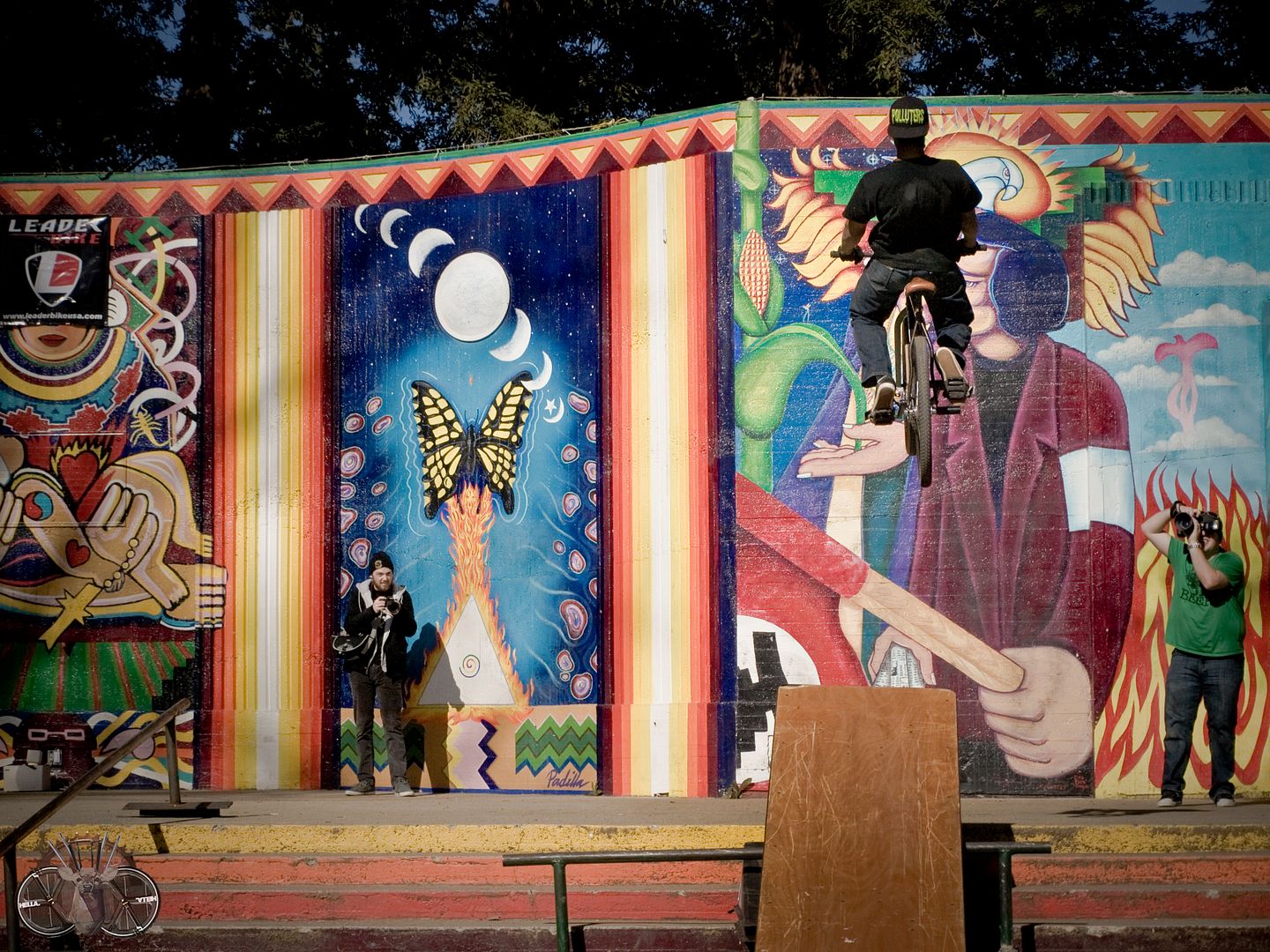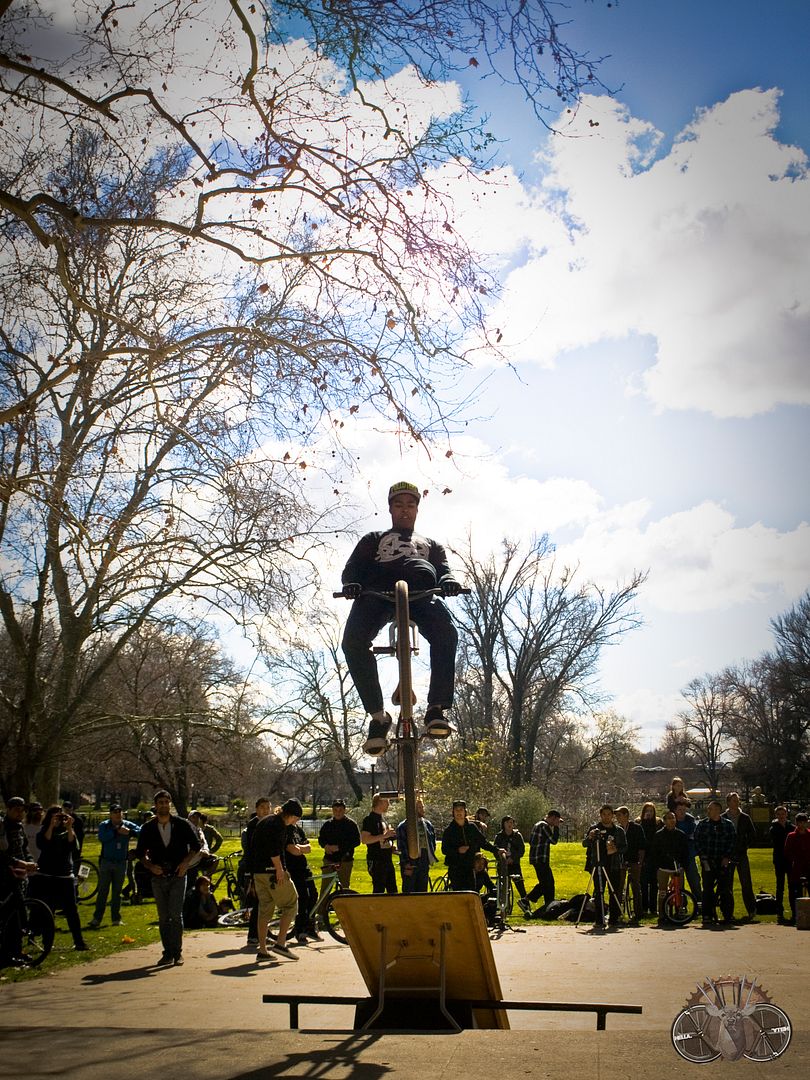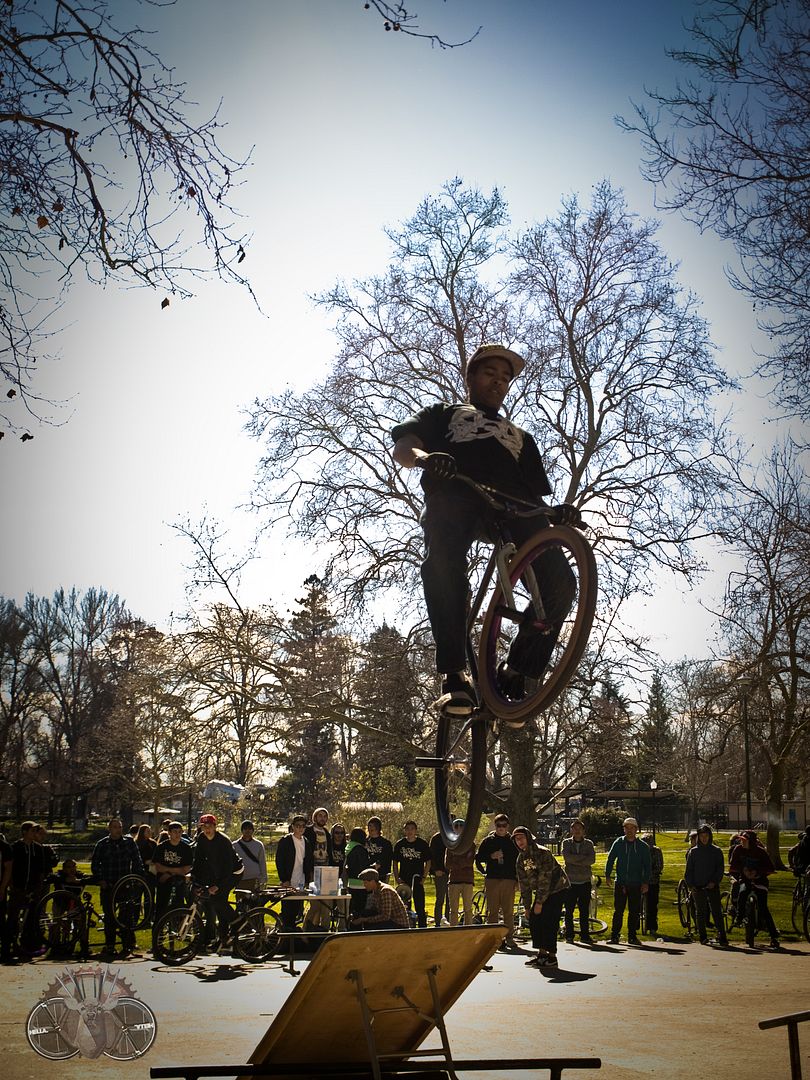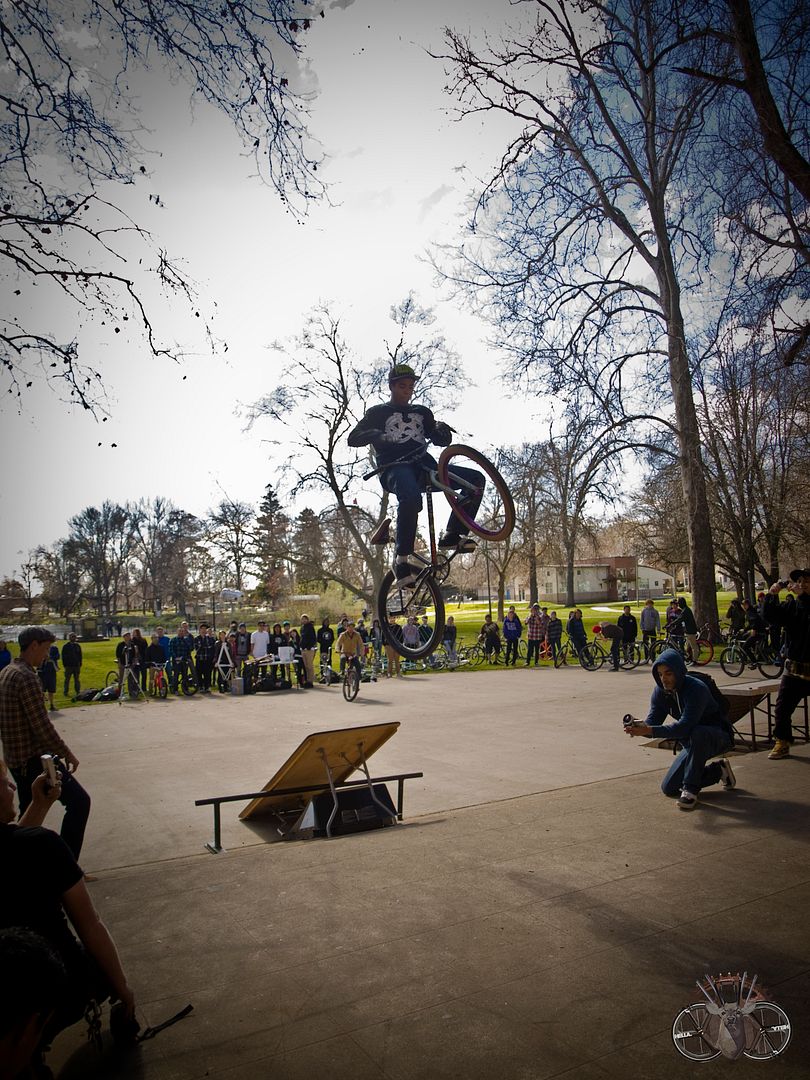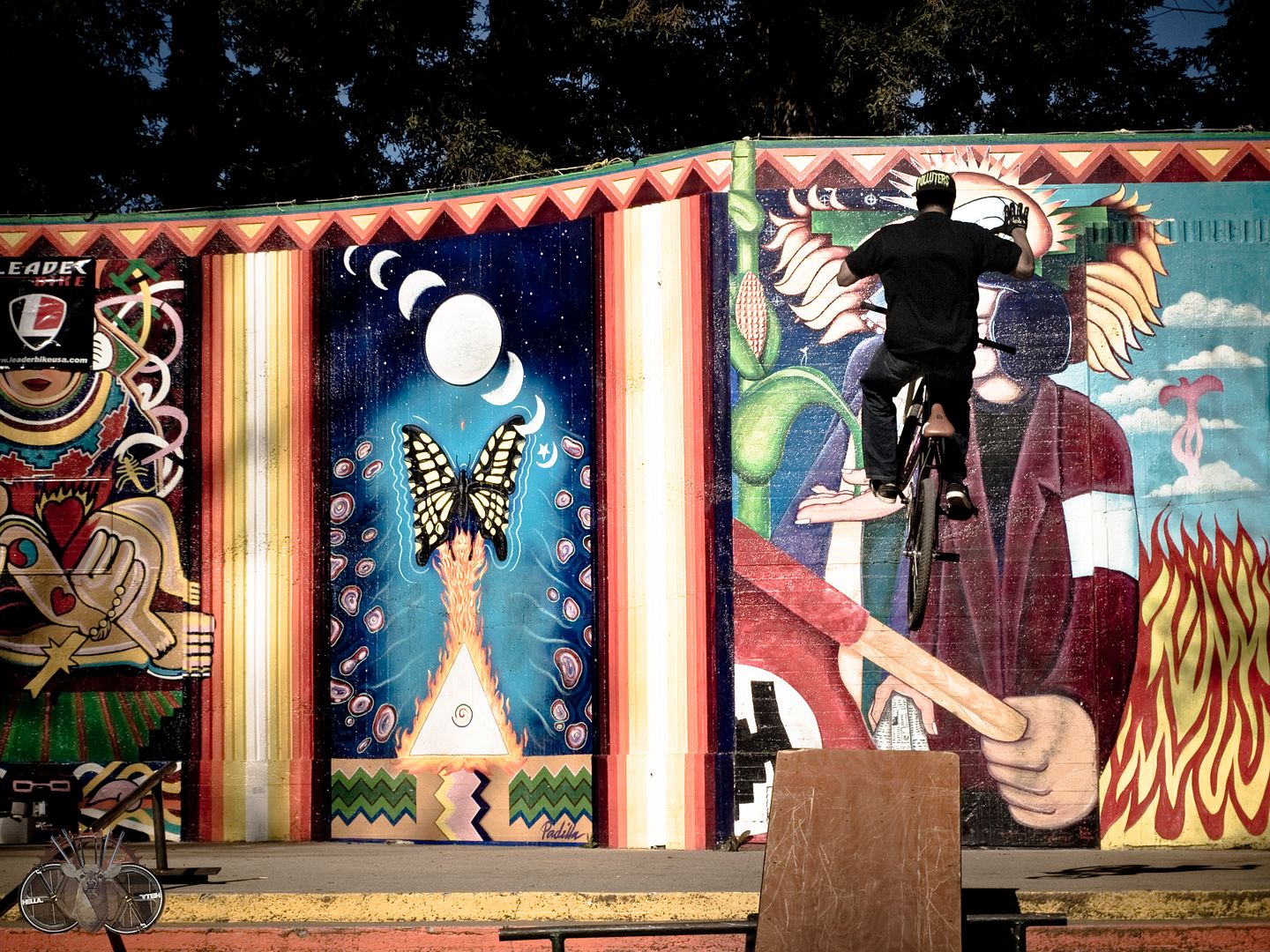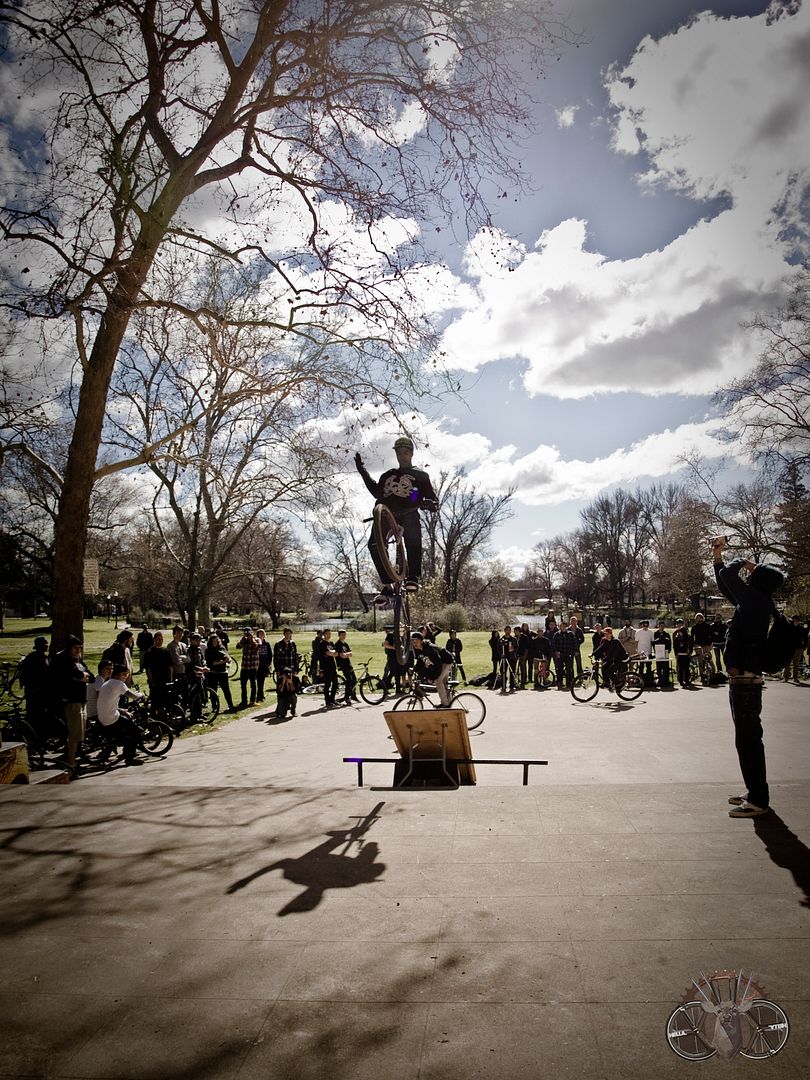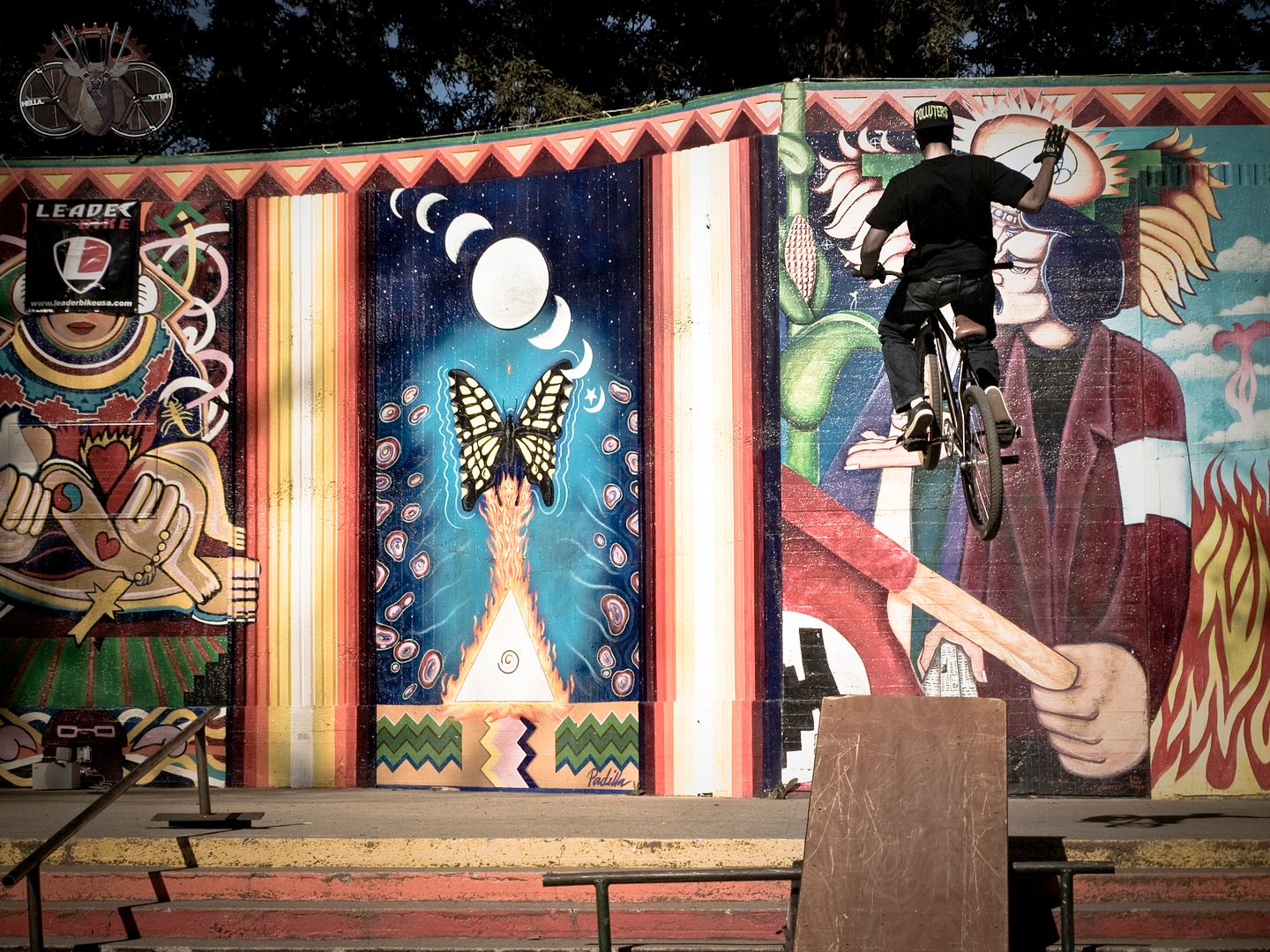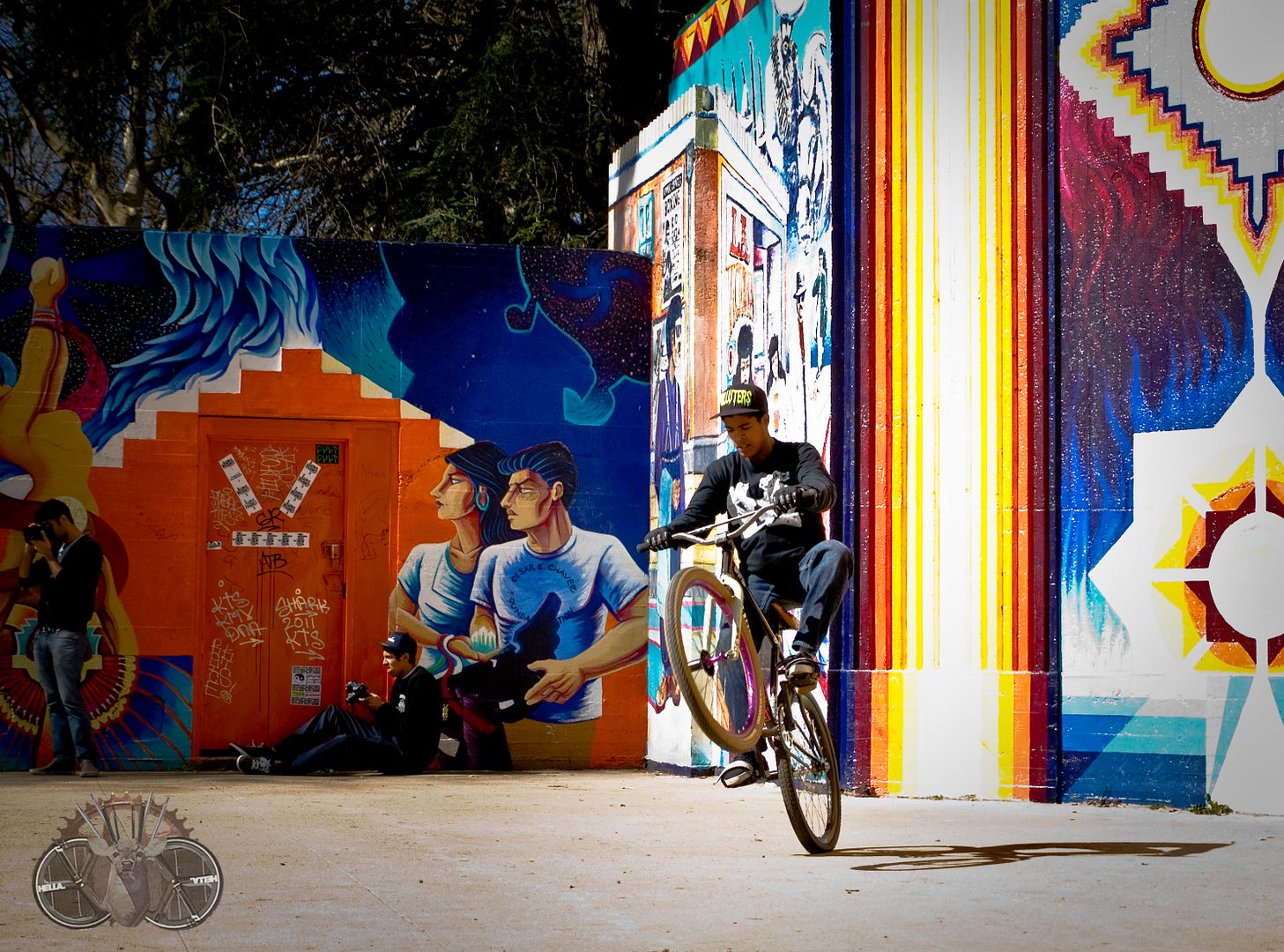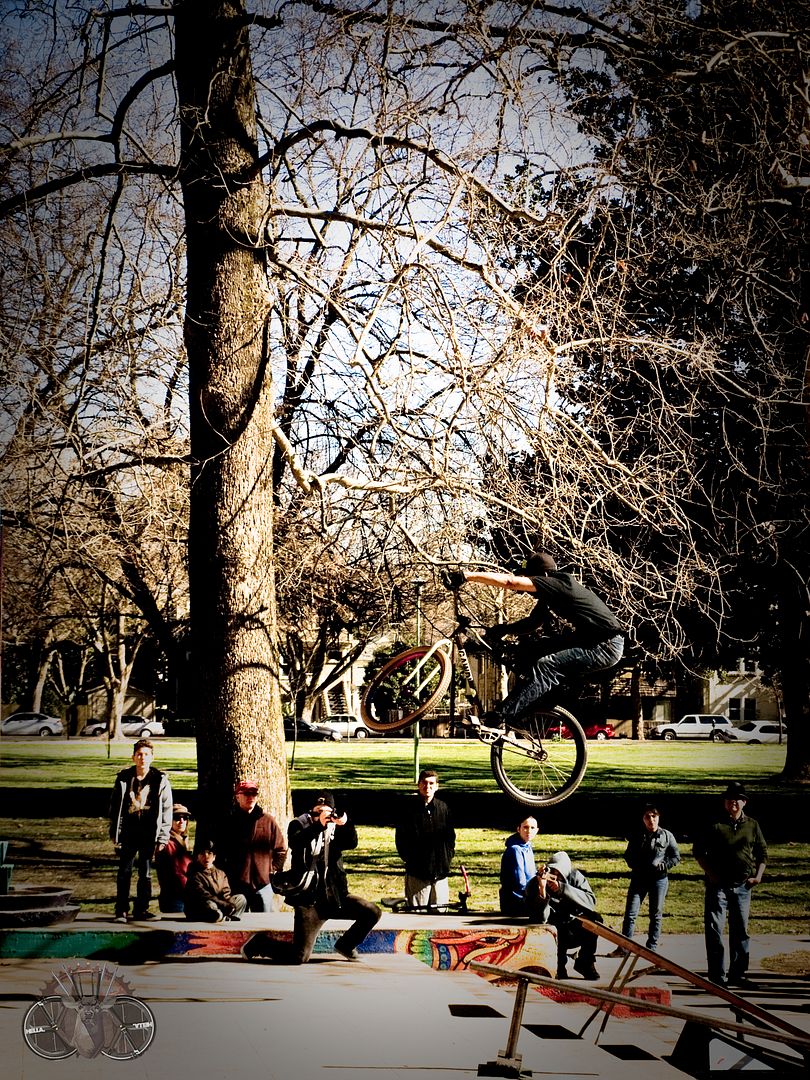 wreckless showed why he's got the name. he just got his grime frame; it was so new that he hadn't done a grind on it til now. as you can see, he ran that sketchy ass ramp (which was composed of a foldable table, a broken rail, and 2 plastic ramps). at one point, he ate it hard off a 3 attempt. then got back up and boosted 2 feet higher- nuts.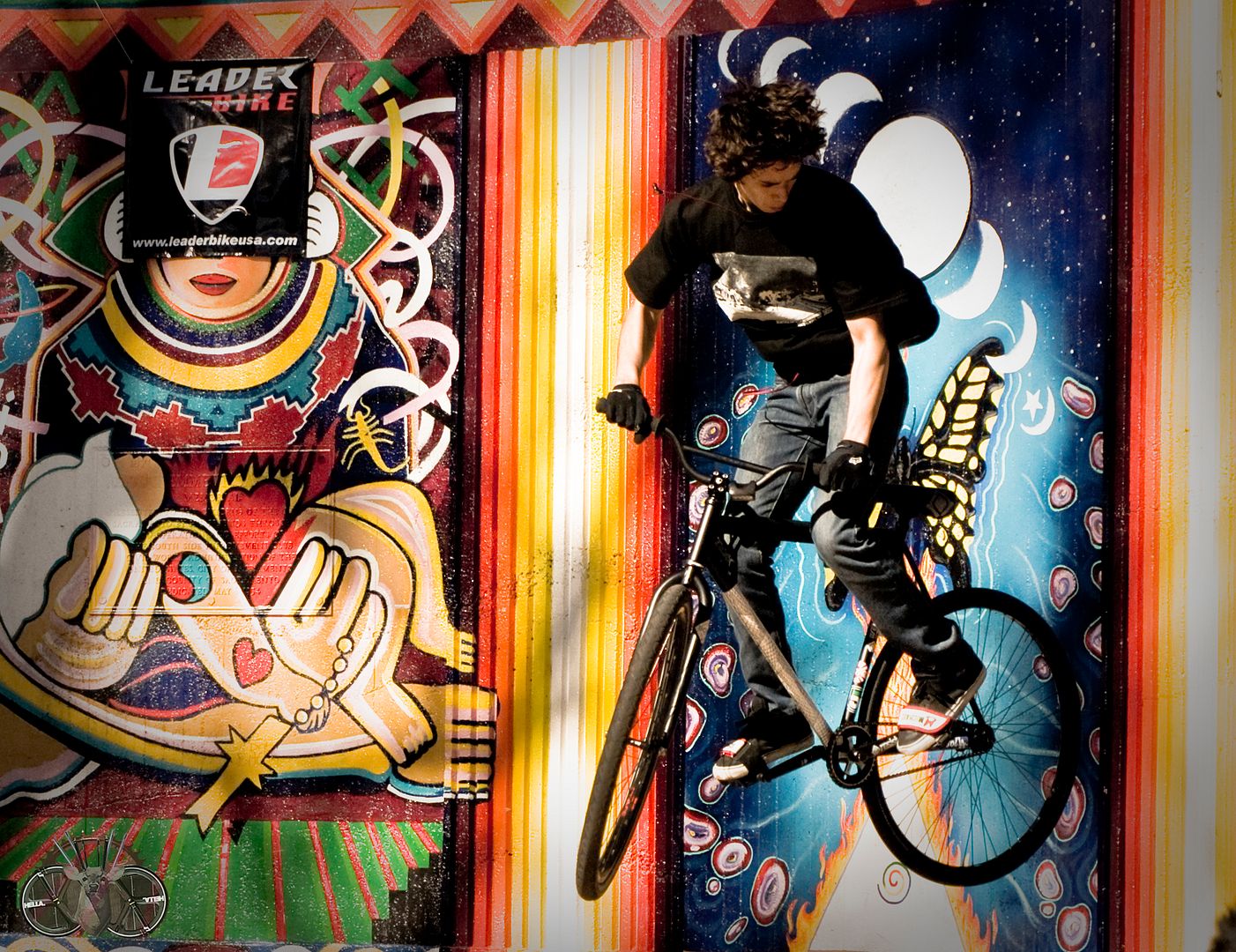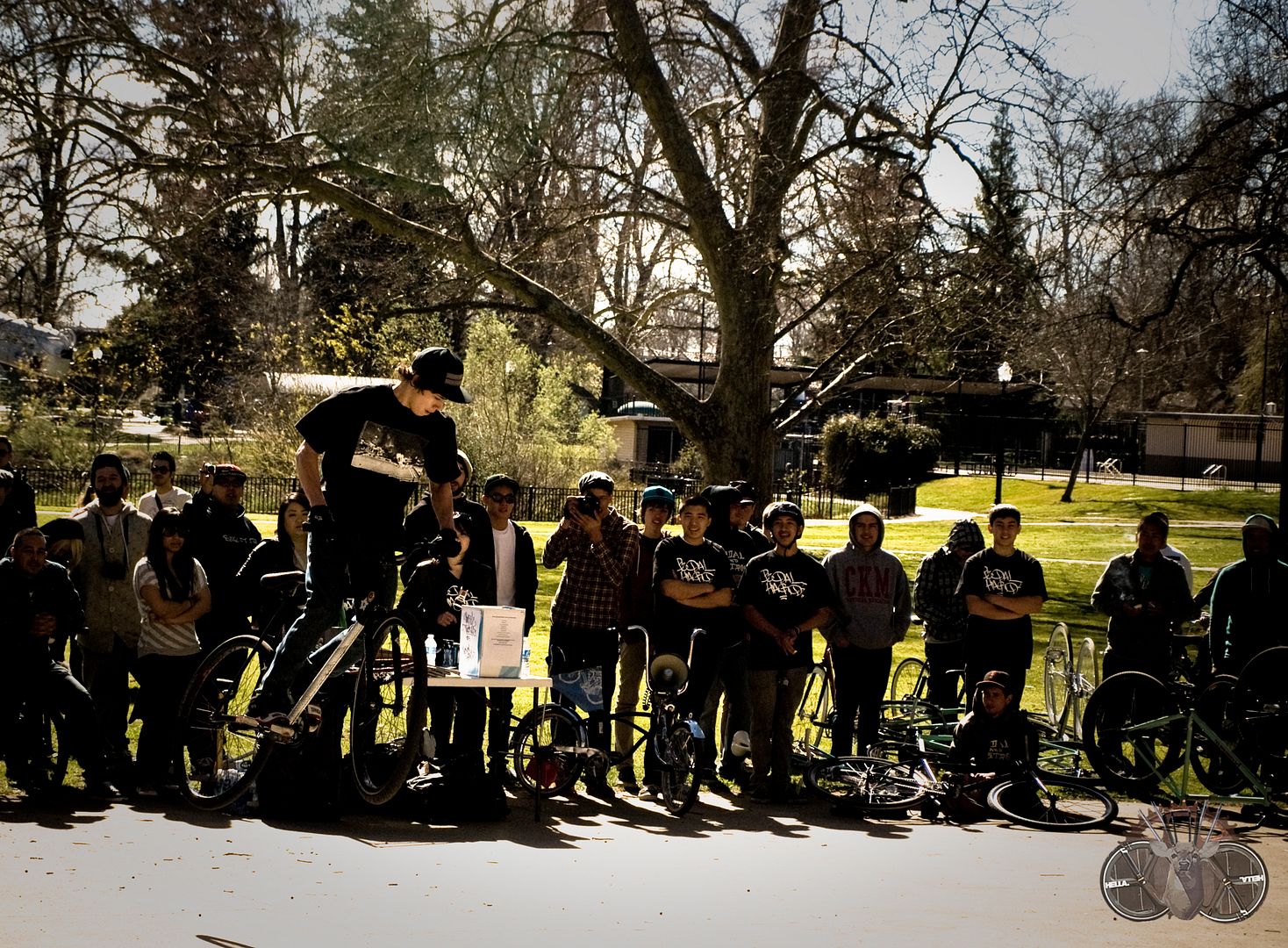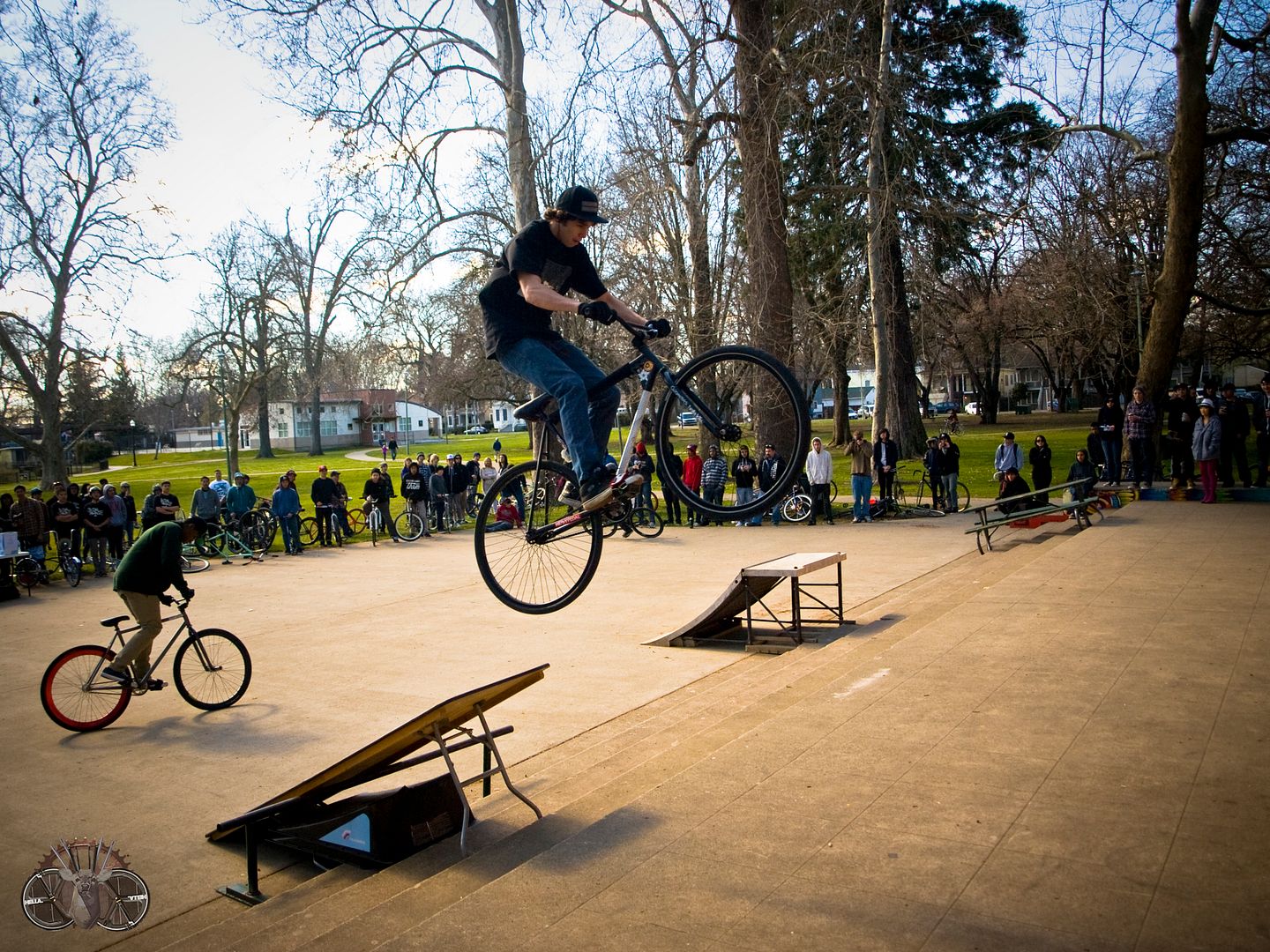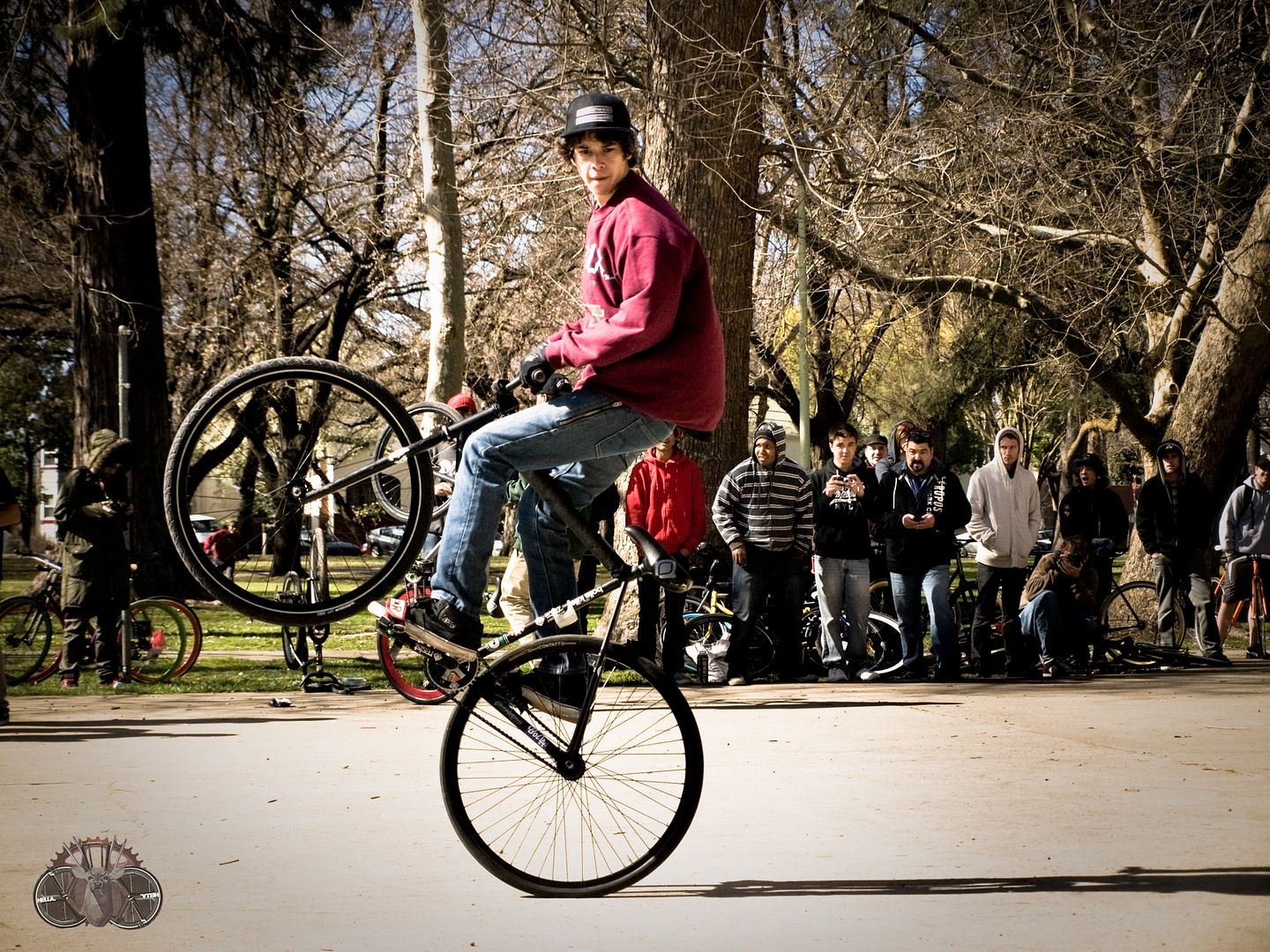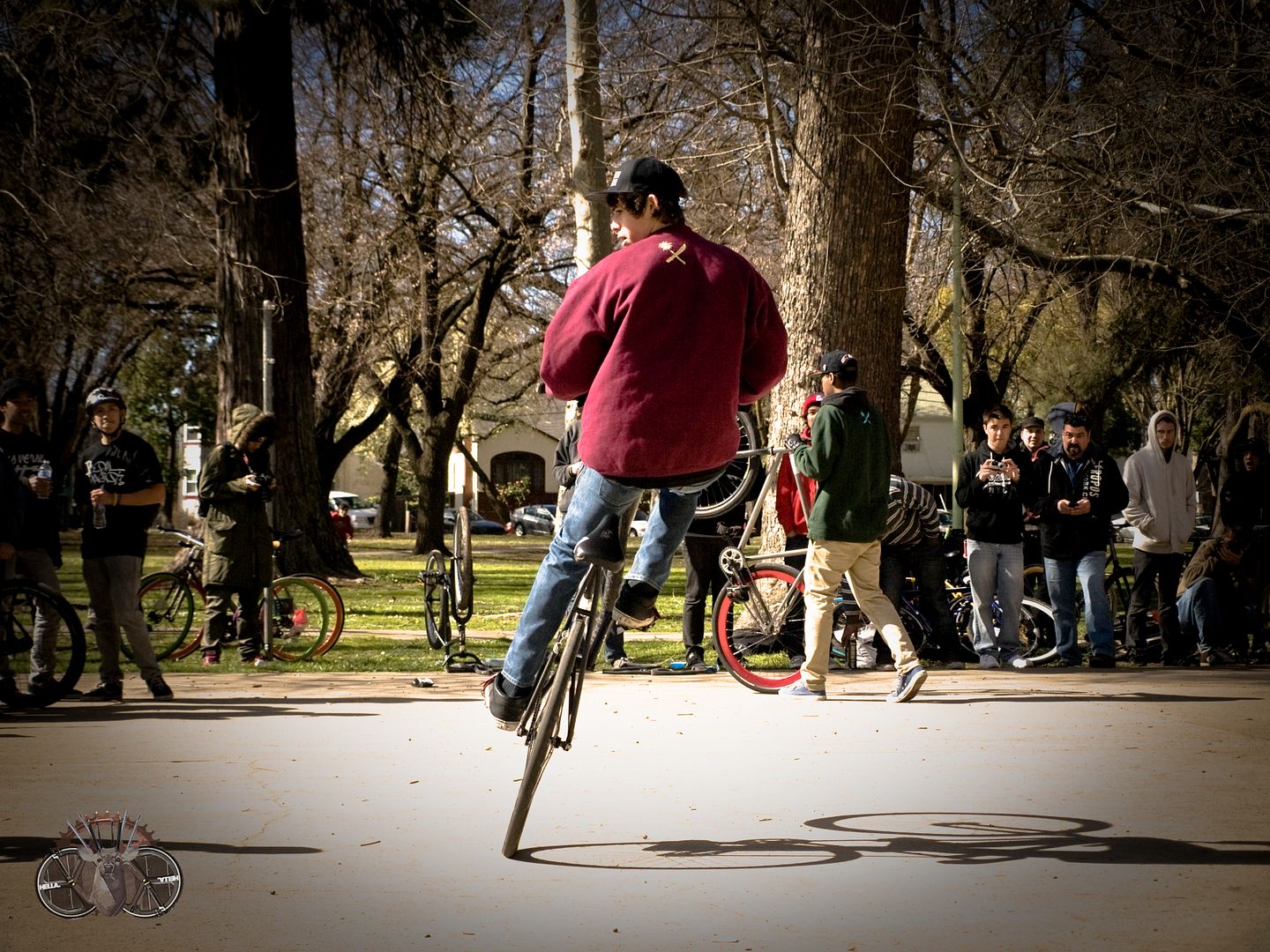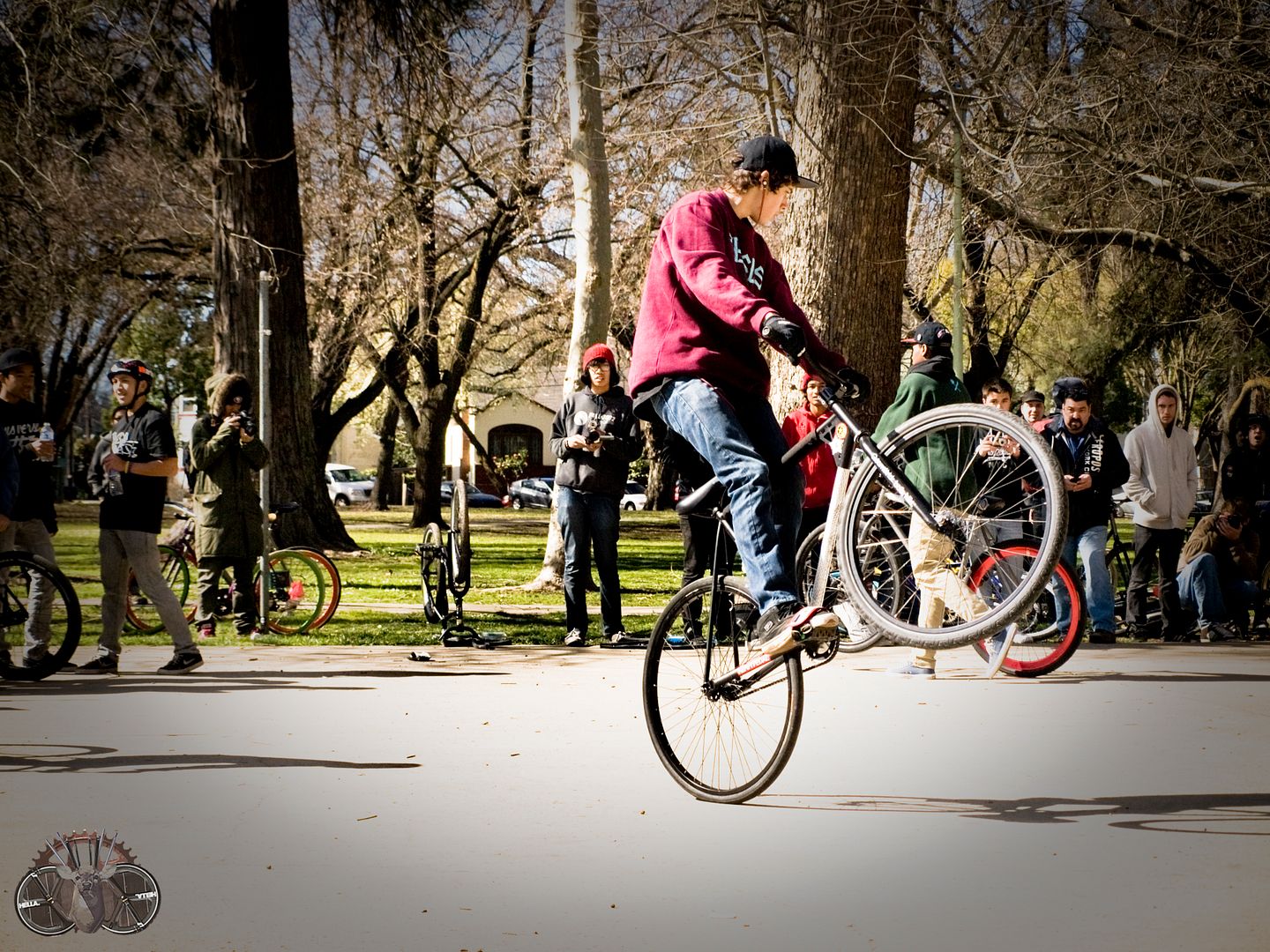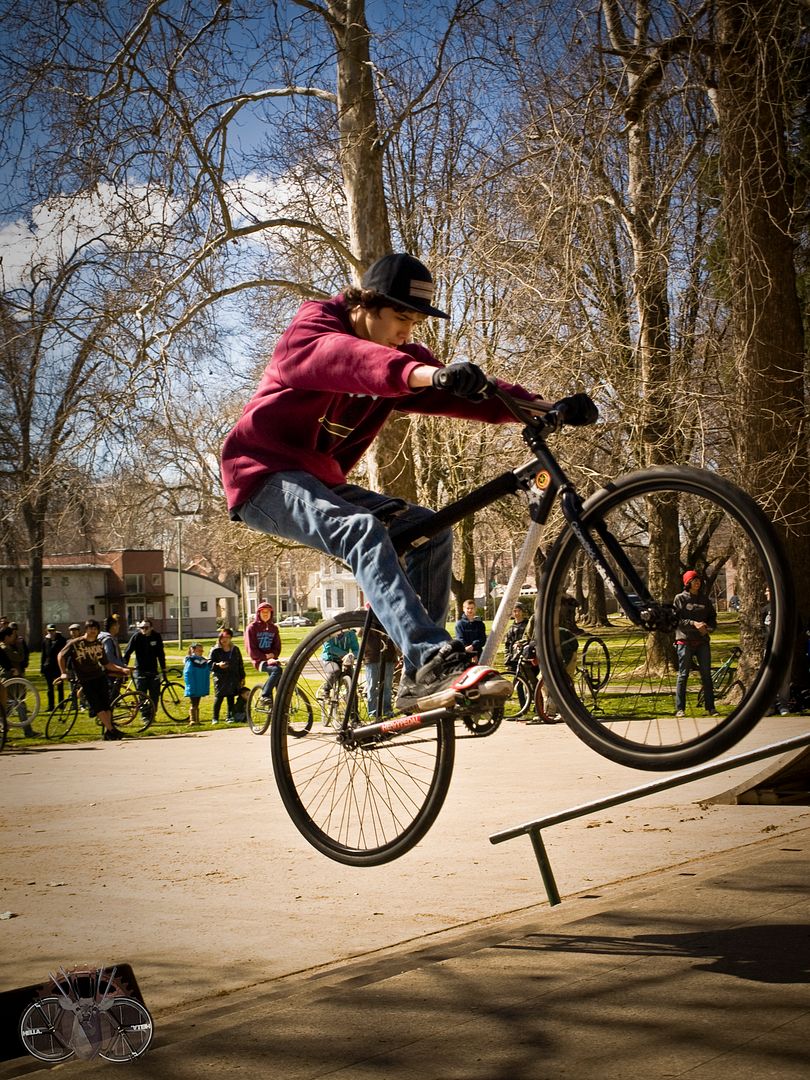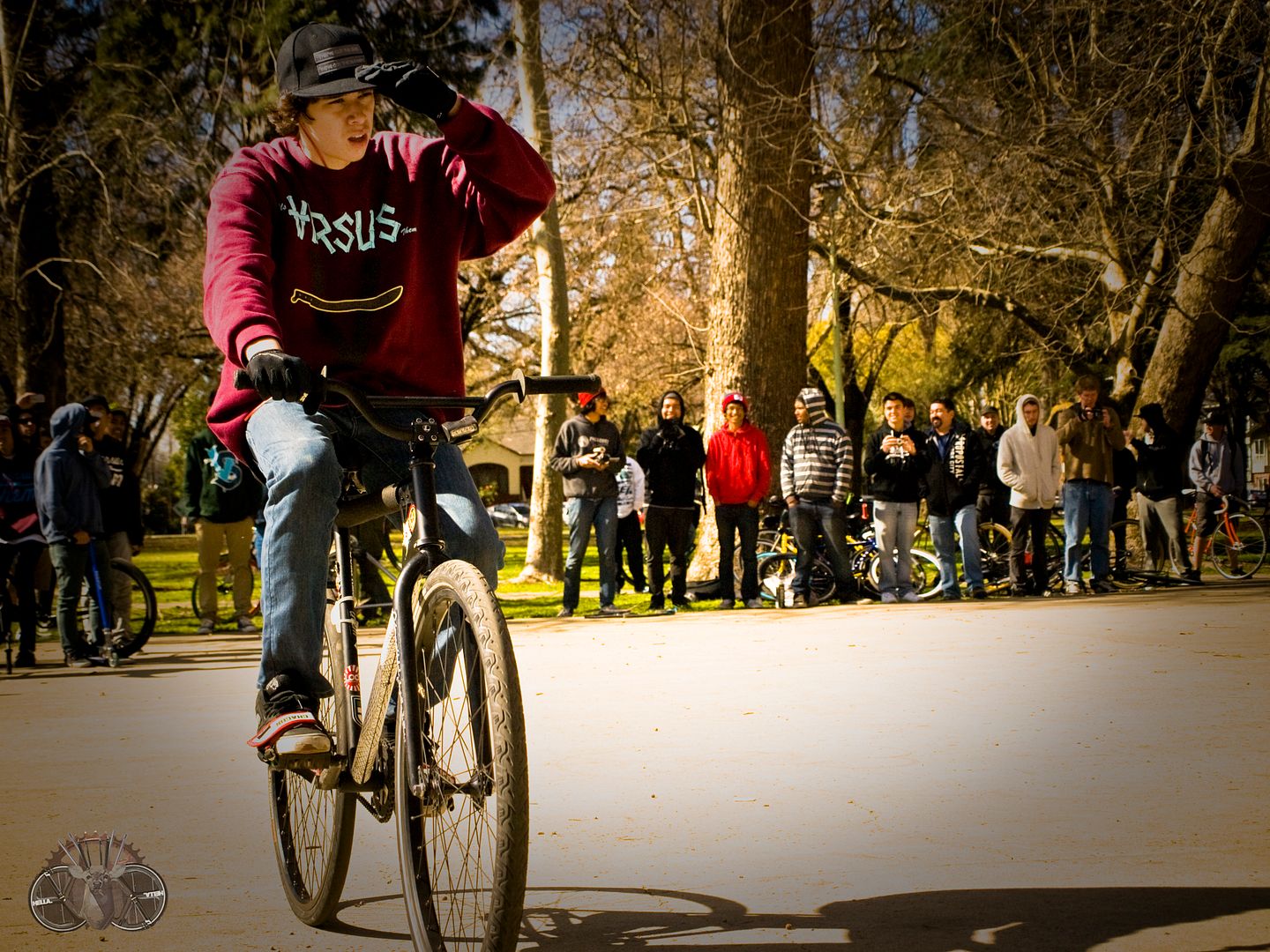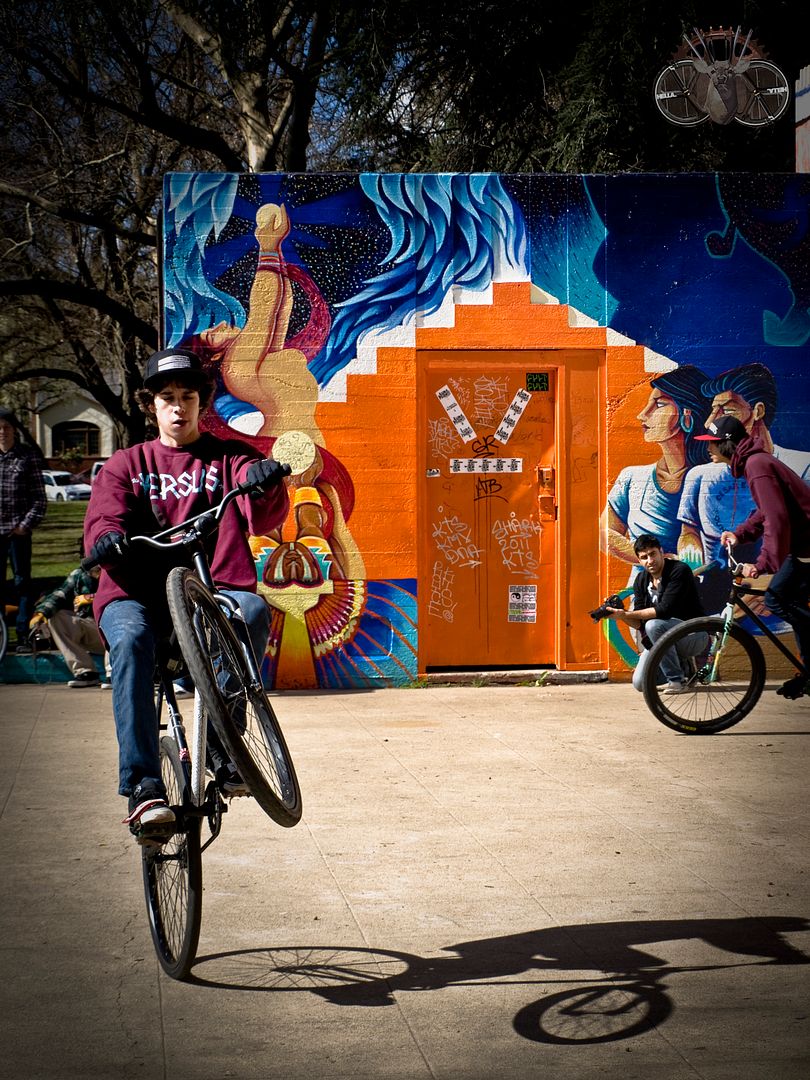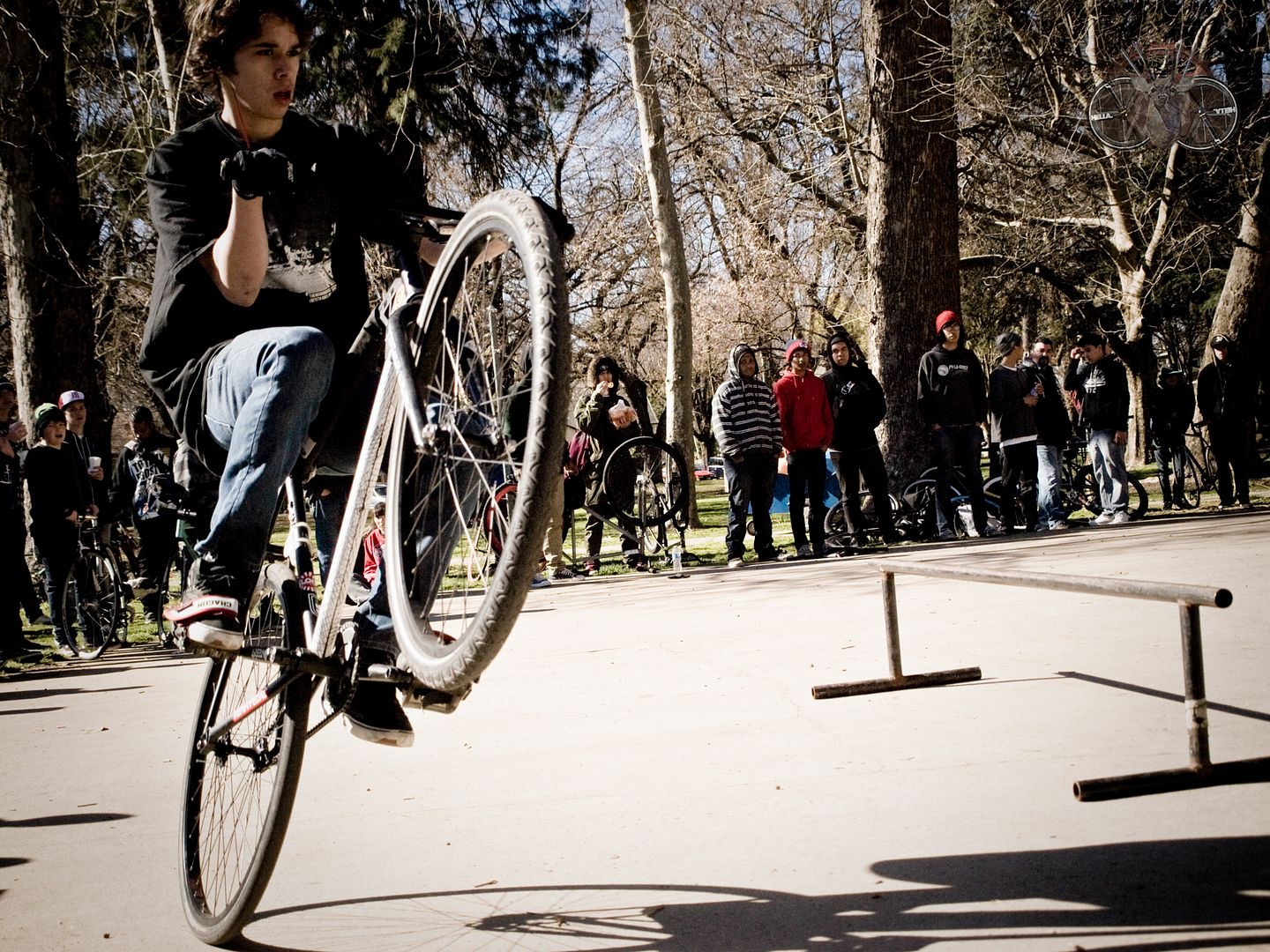 watching mike chacon is like watching a youtube video. those spins are so unreal, and so smooth...and it wasn't like mike couldn't throw down either- the duder boosted off the sketch ramp too busting a 180 bar.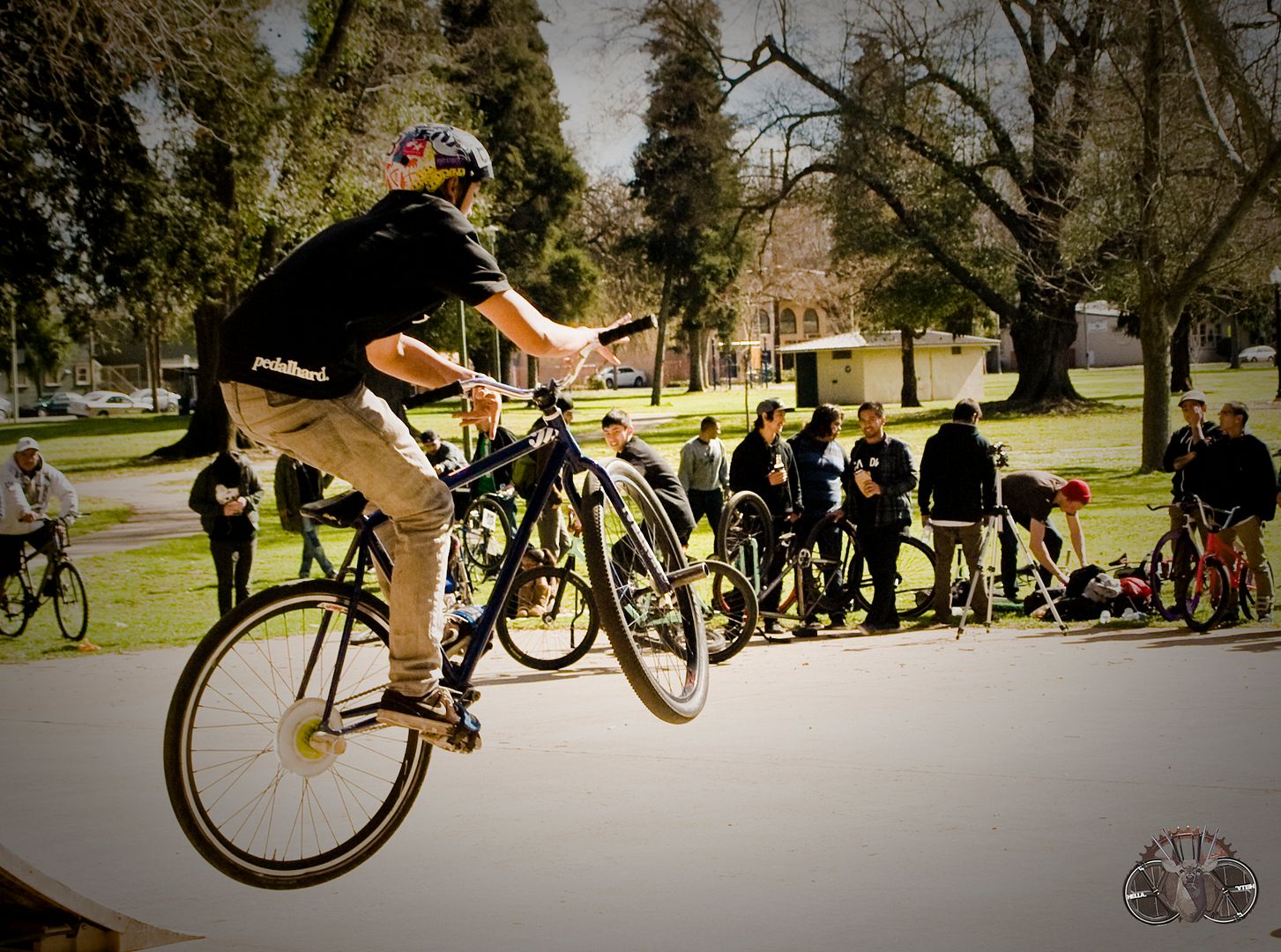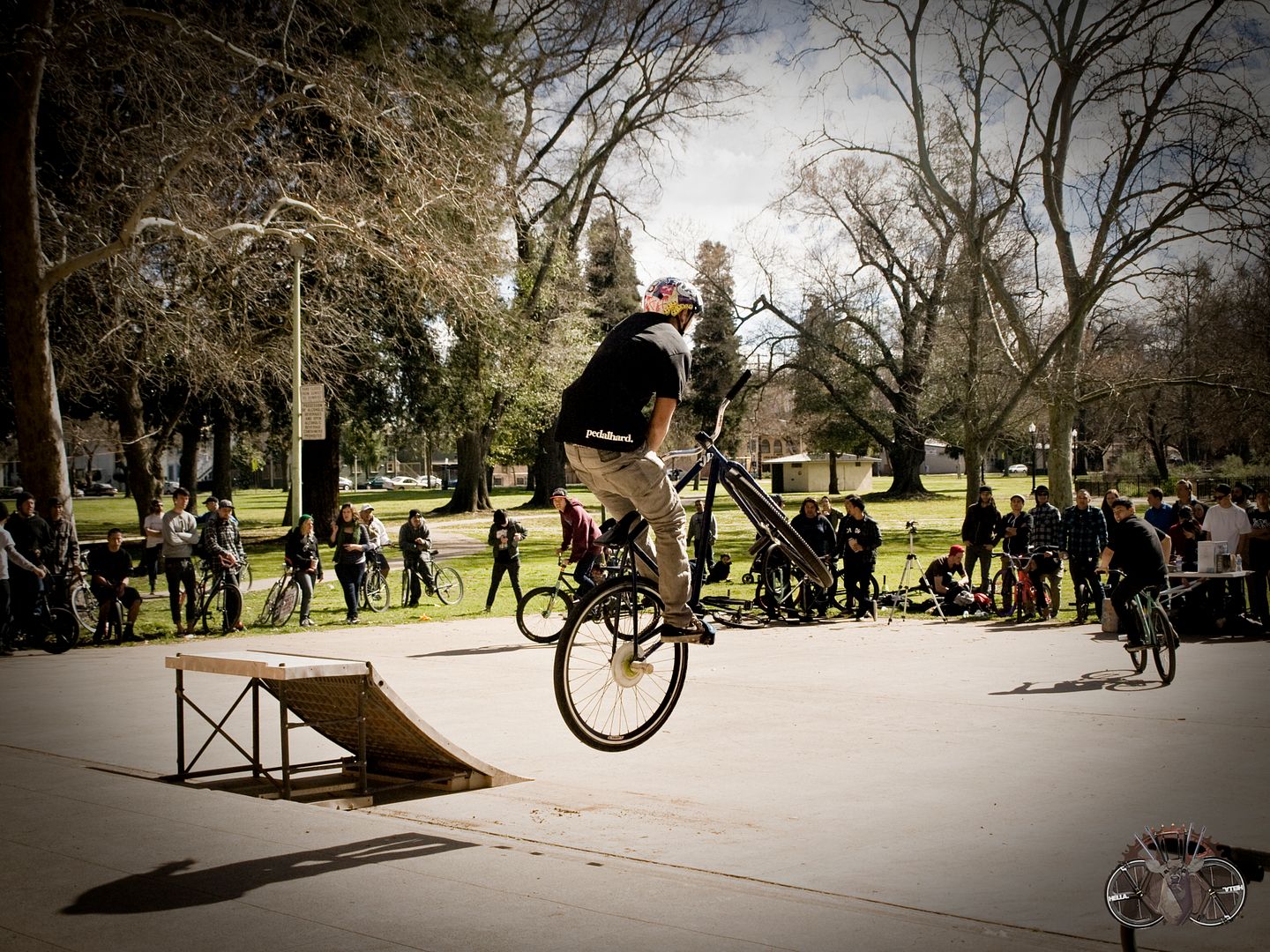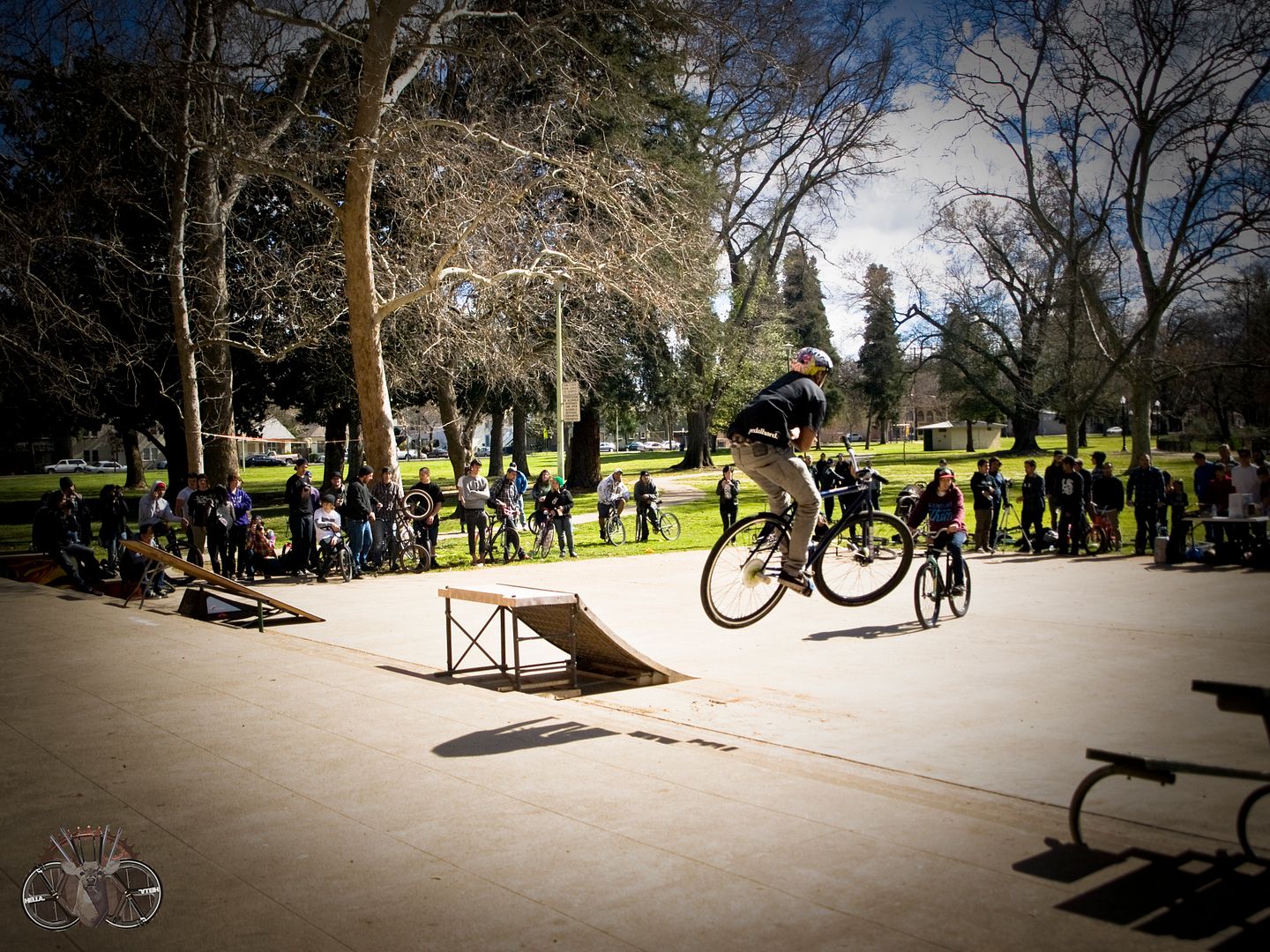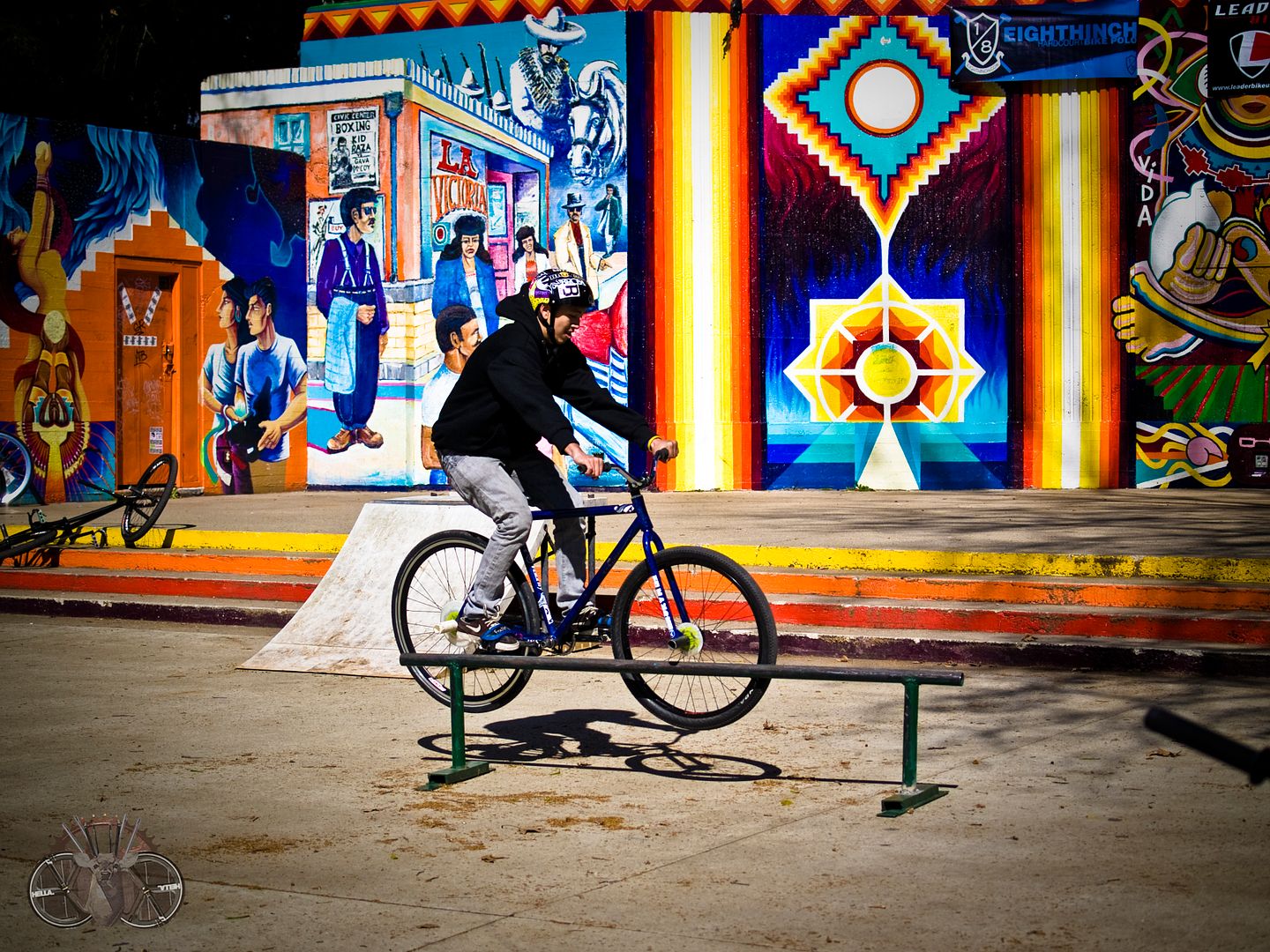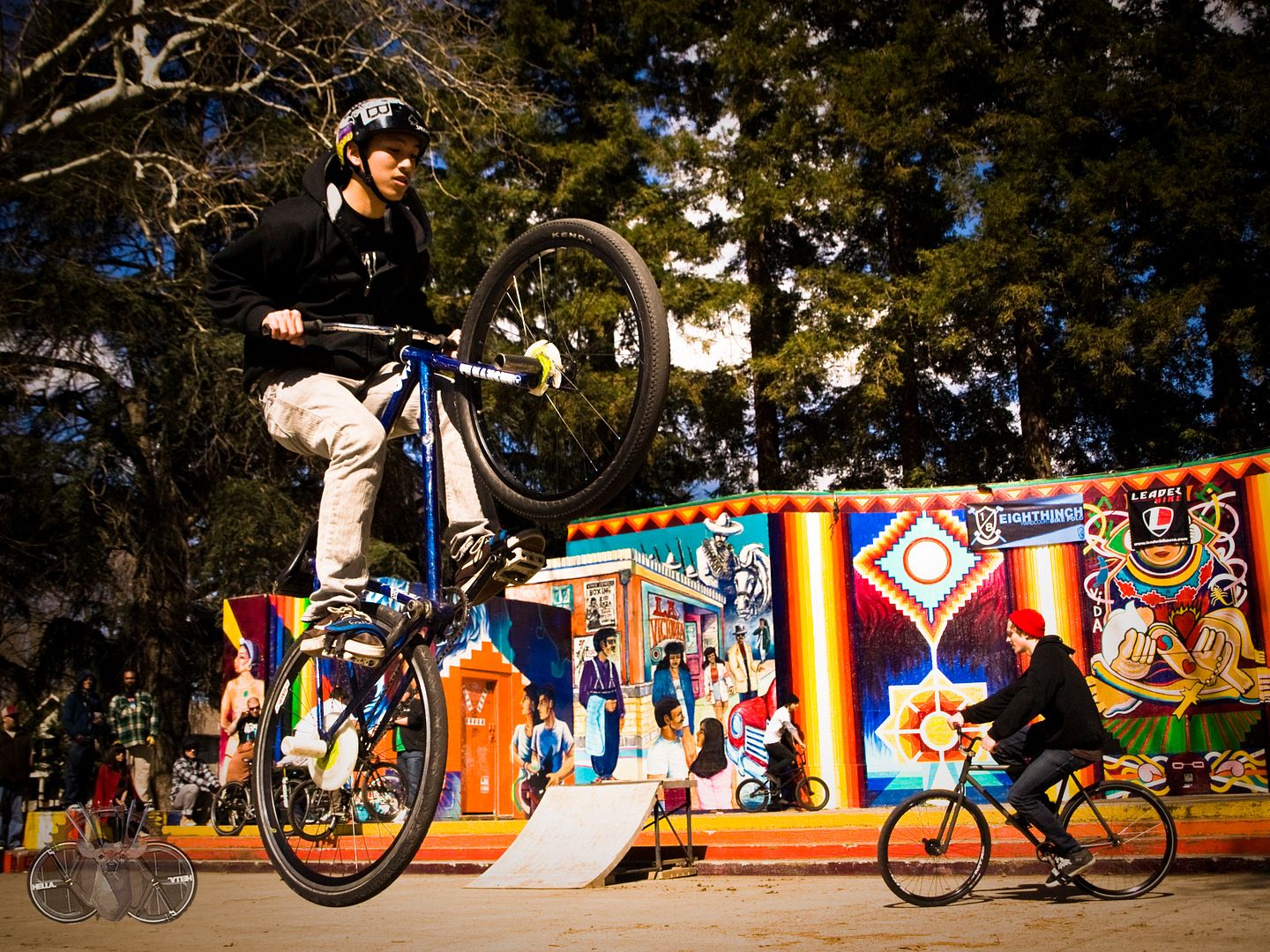 dawson "helmet" phan. hahaha nahh just kidding.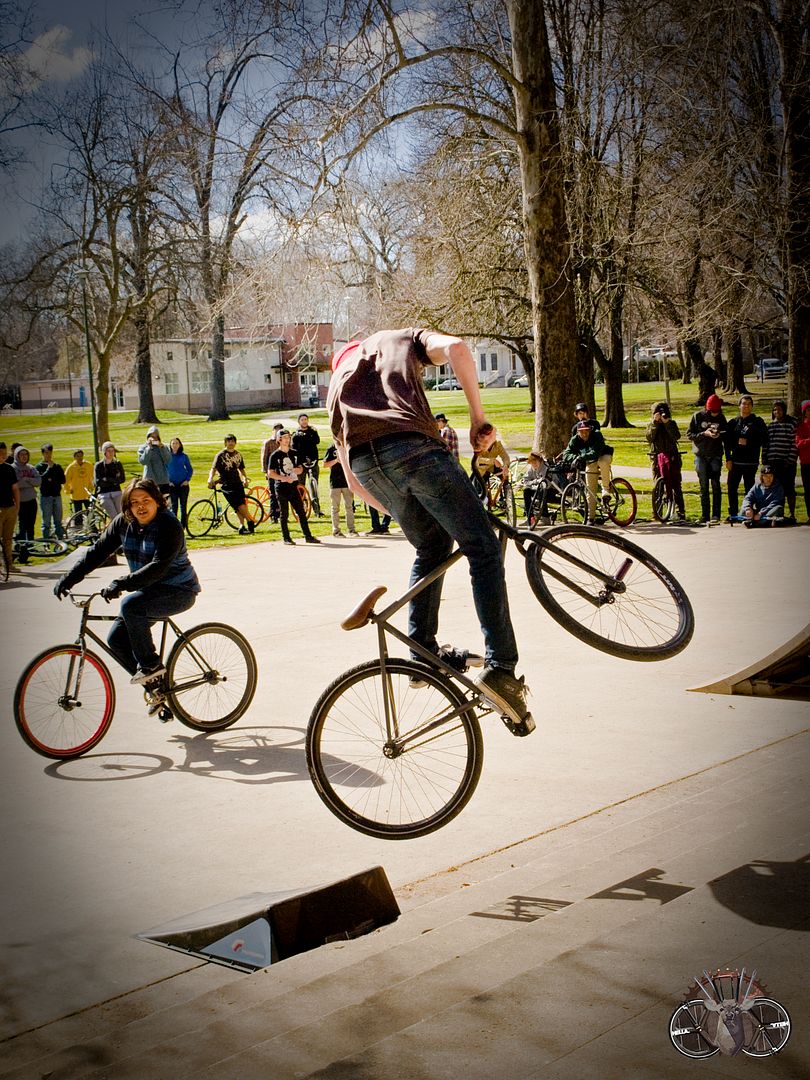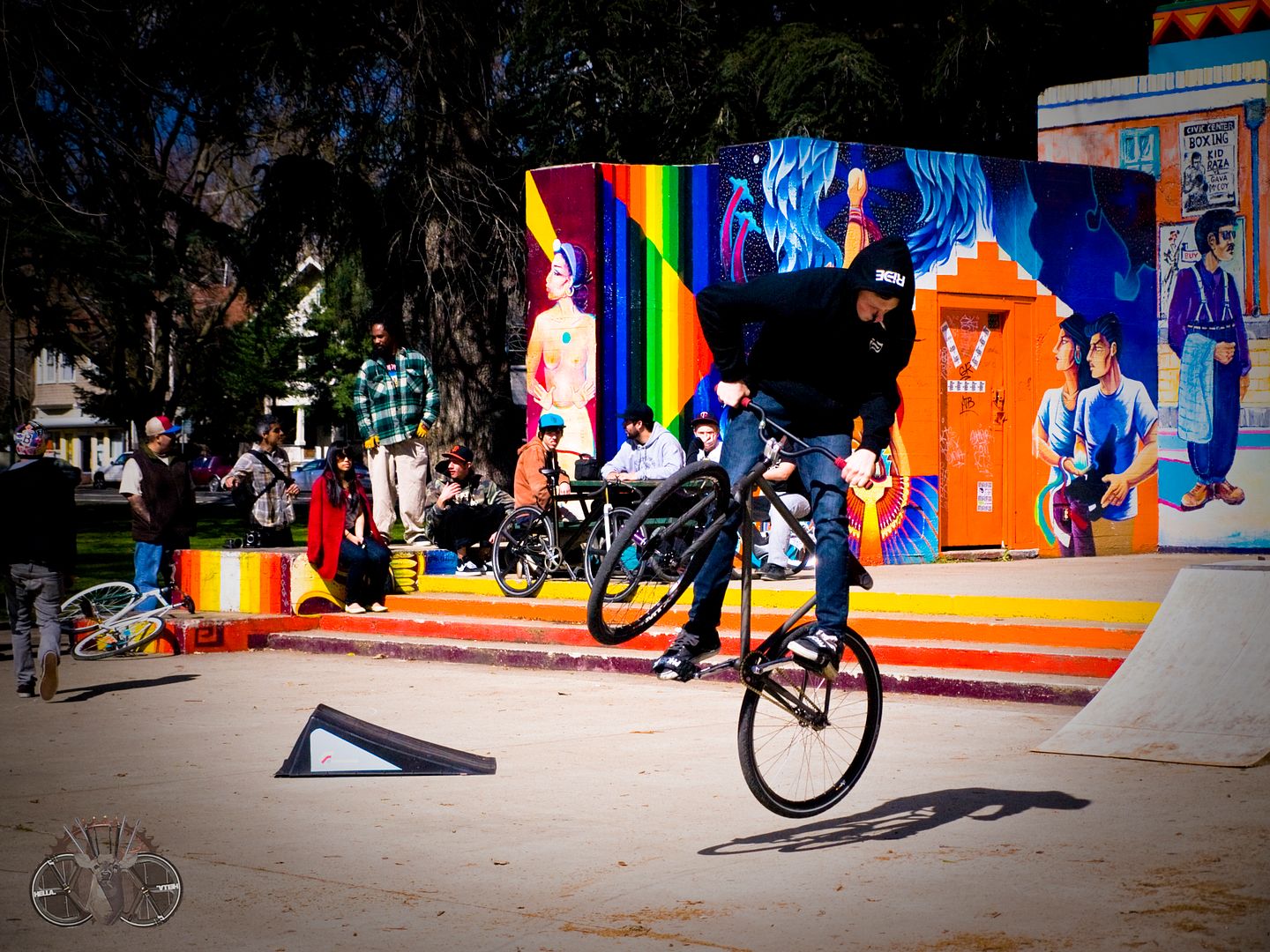 forest parker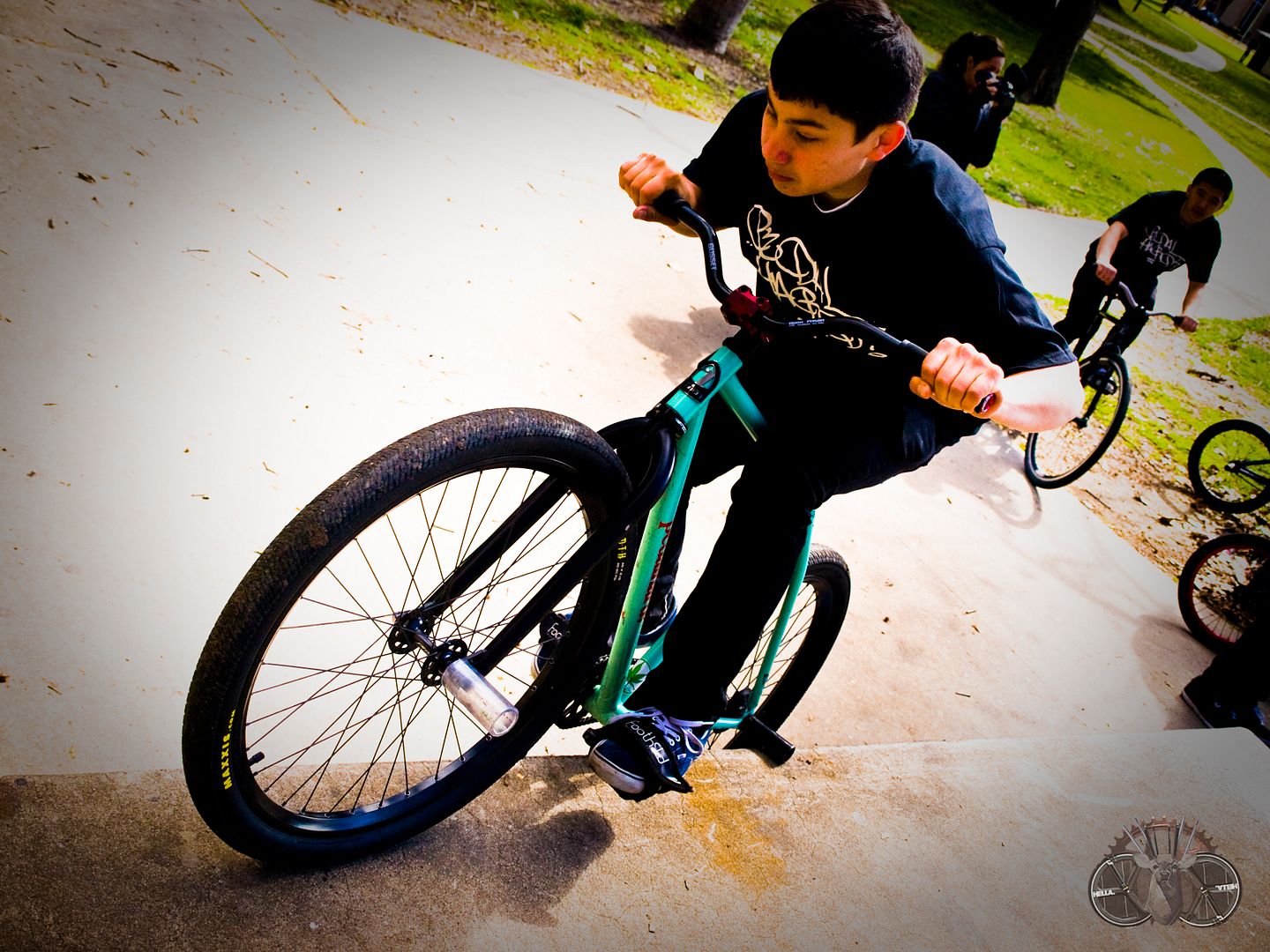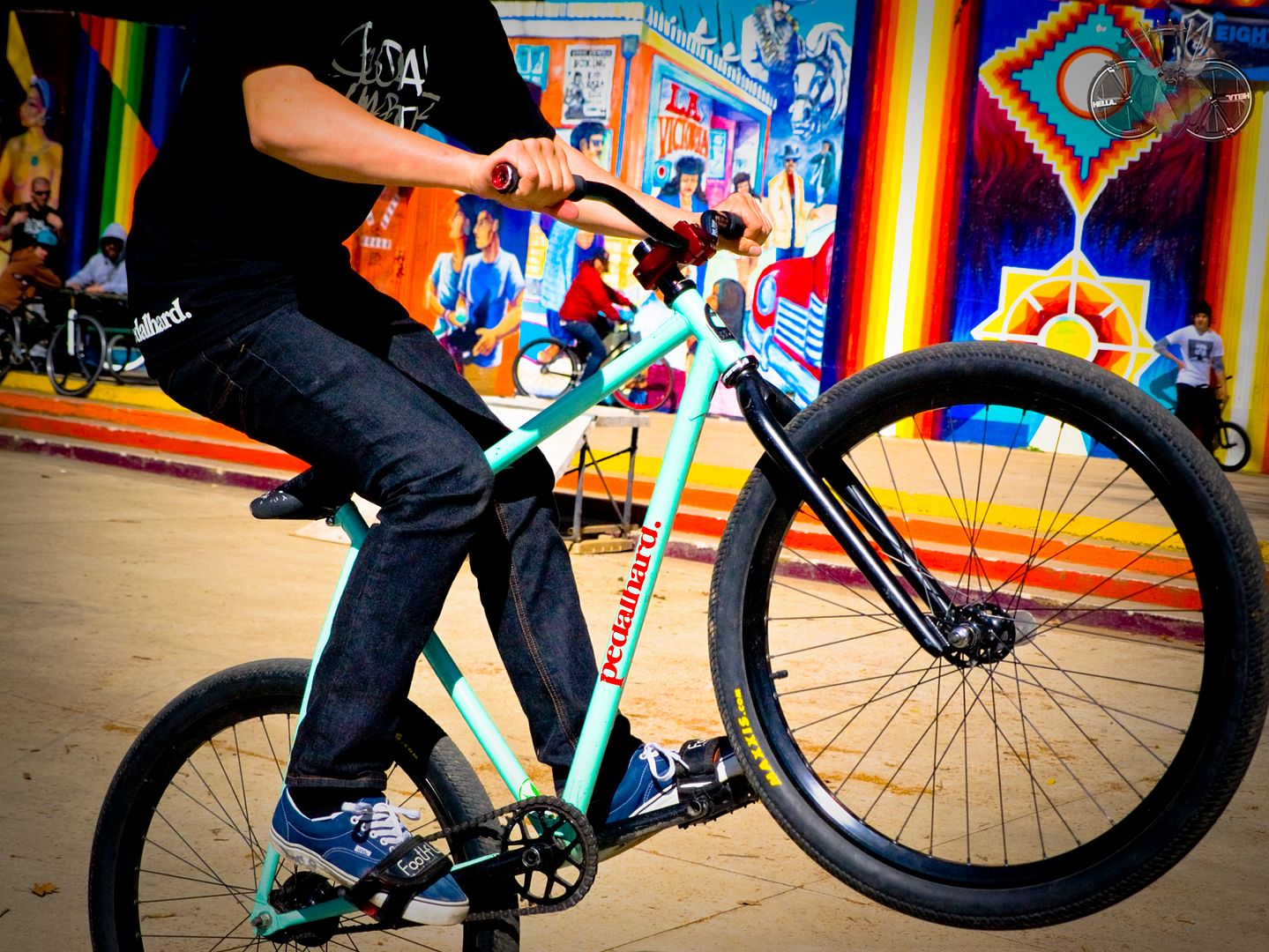 Jake lanich hella repping pedal hard.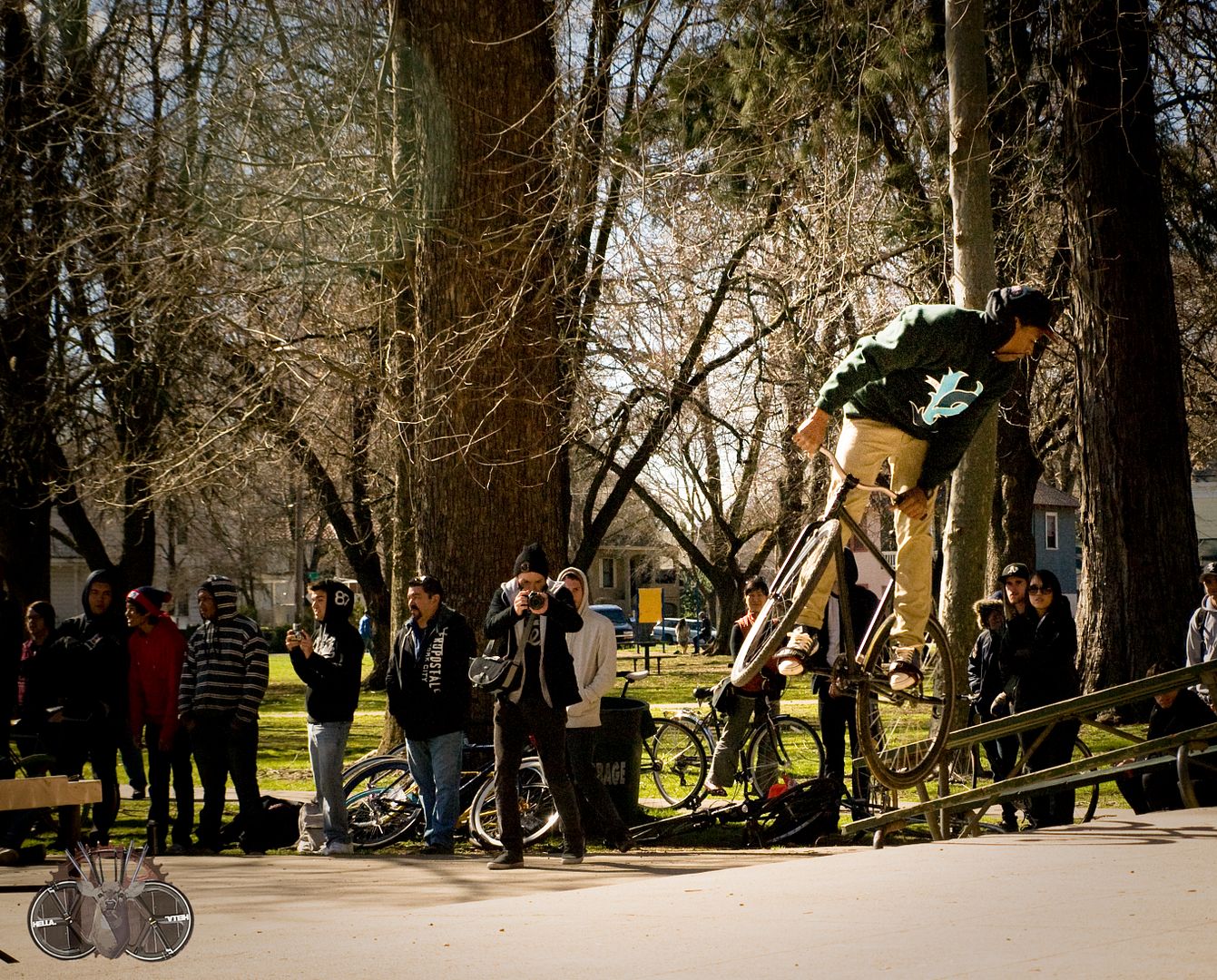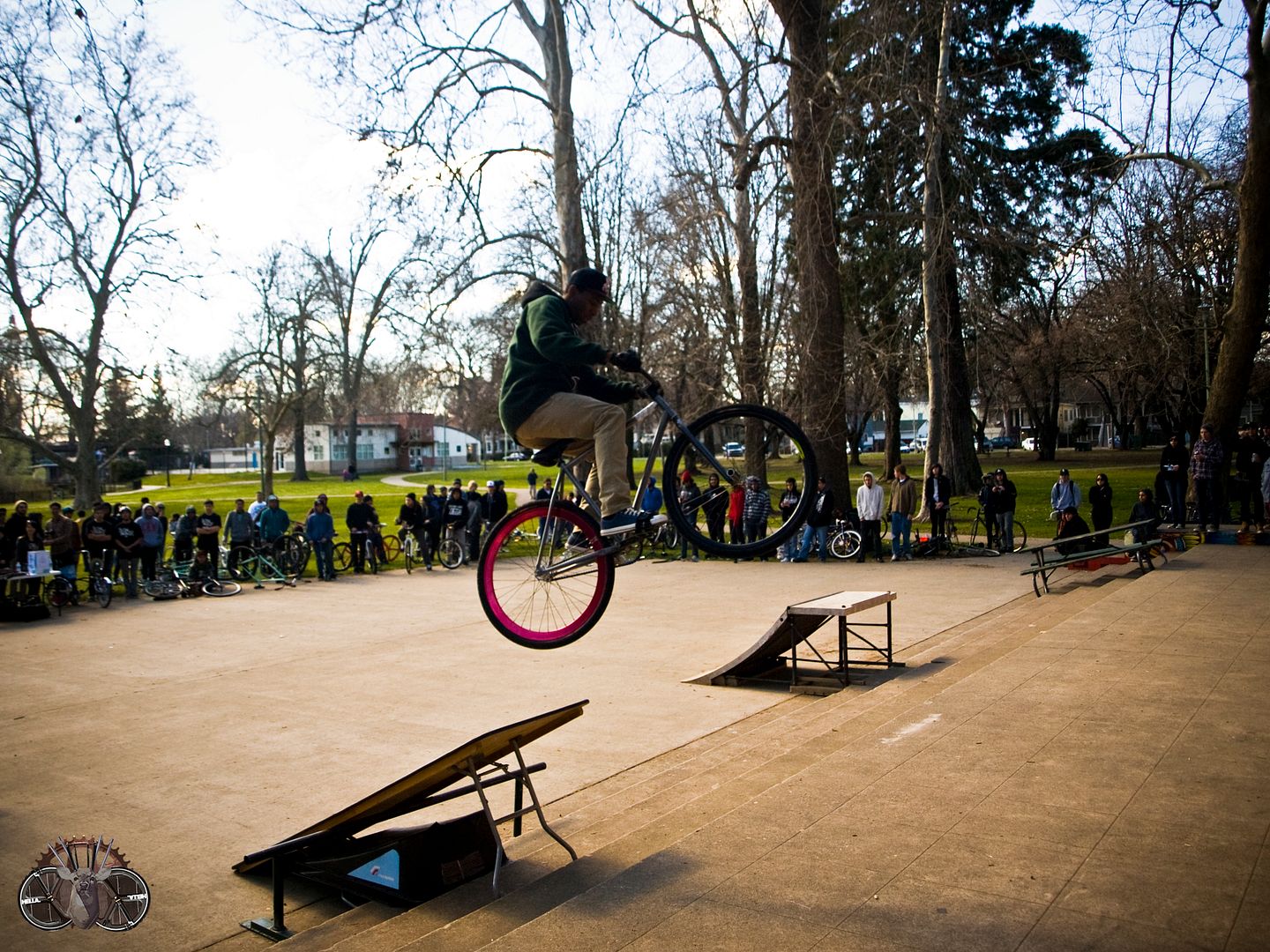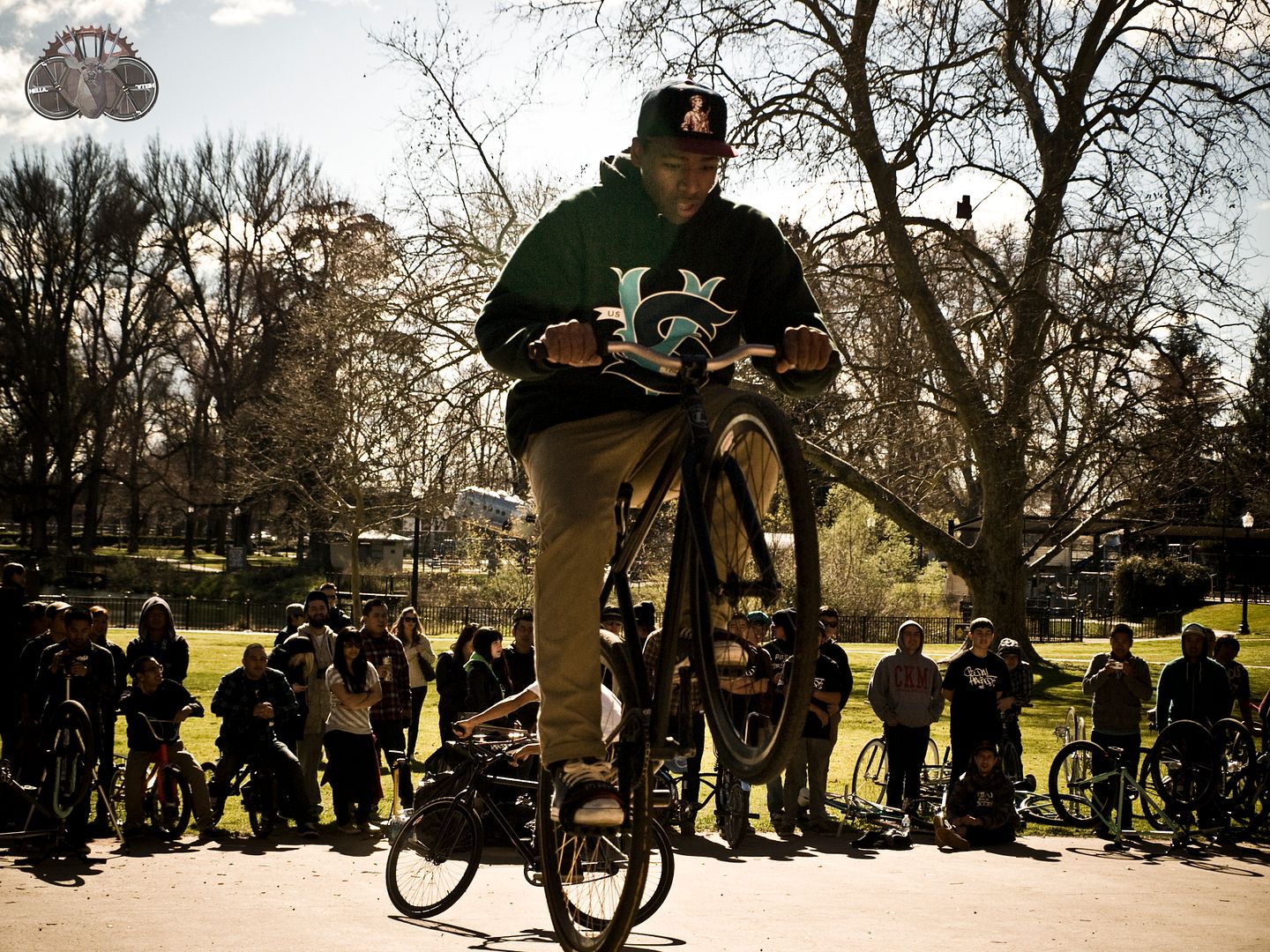 jamil gray, dude had some bad luck going- popped his tire in practice going up the four, then something went wrong with the bike? he still got some good hitters in there though.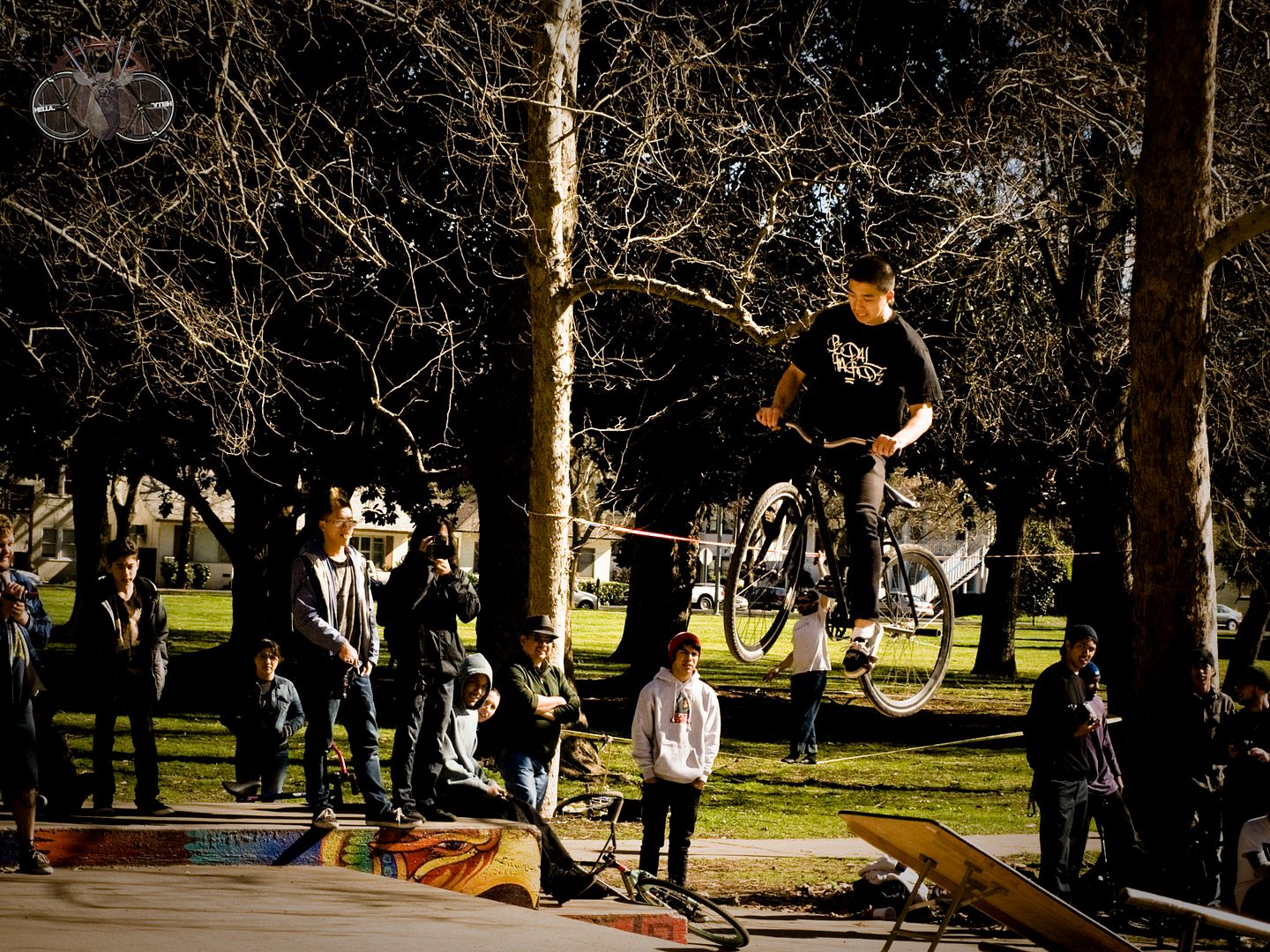 jeff chen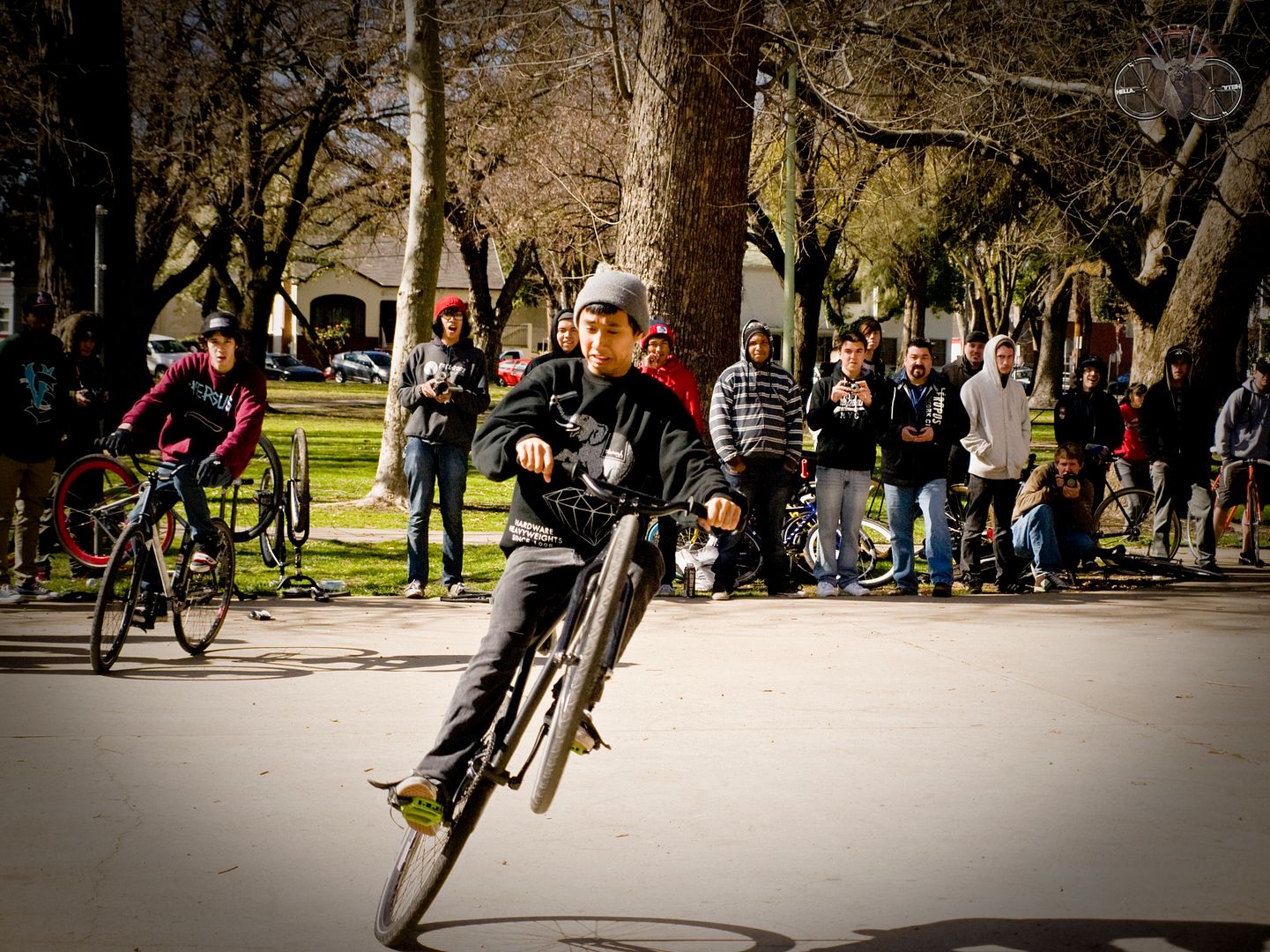 jordan madarang, this kid... he had to go against jamil gray AND mike chacon! jamil broke, so it ended up being a bigspin/keo showdown between jordan and mike. he was really giving michael a run too! props to you mang!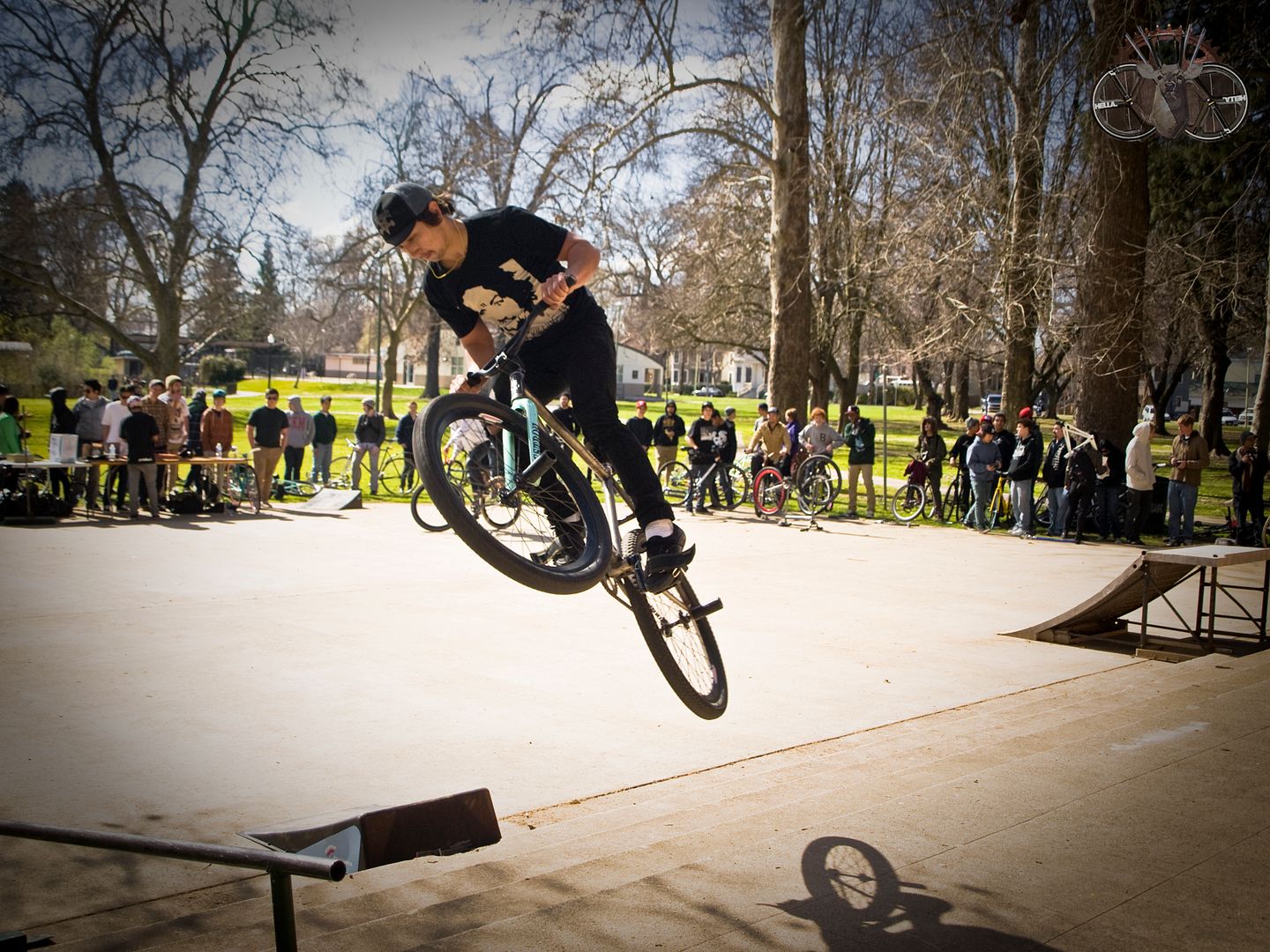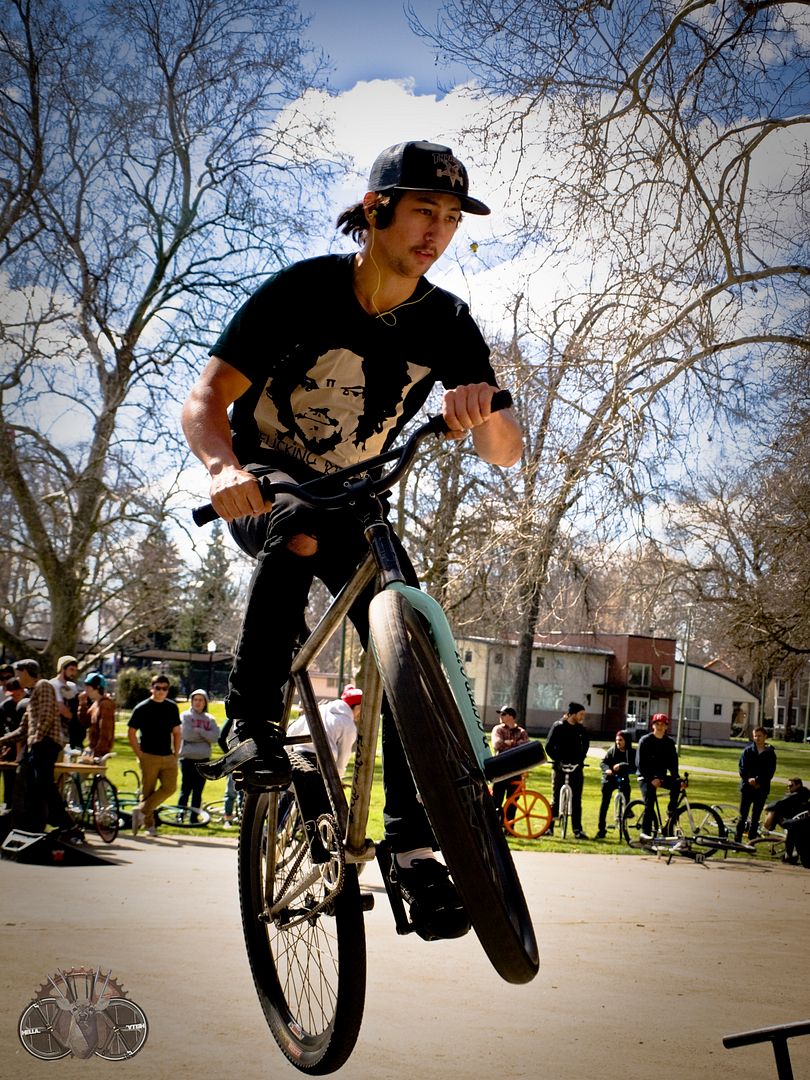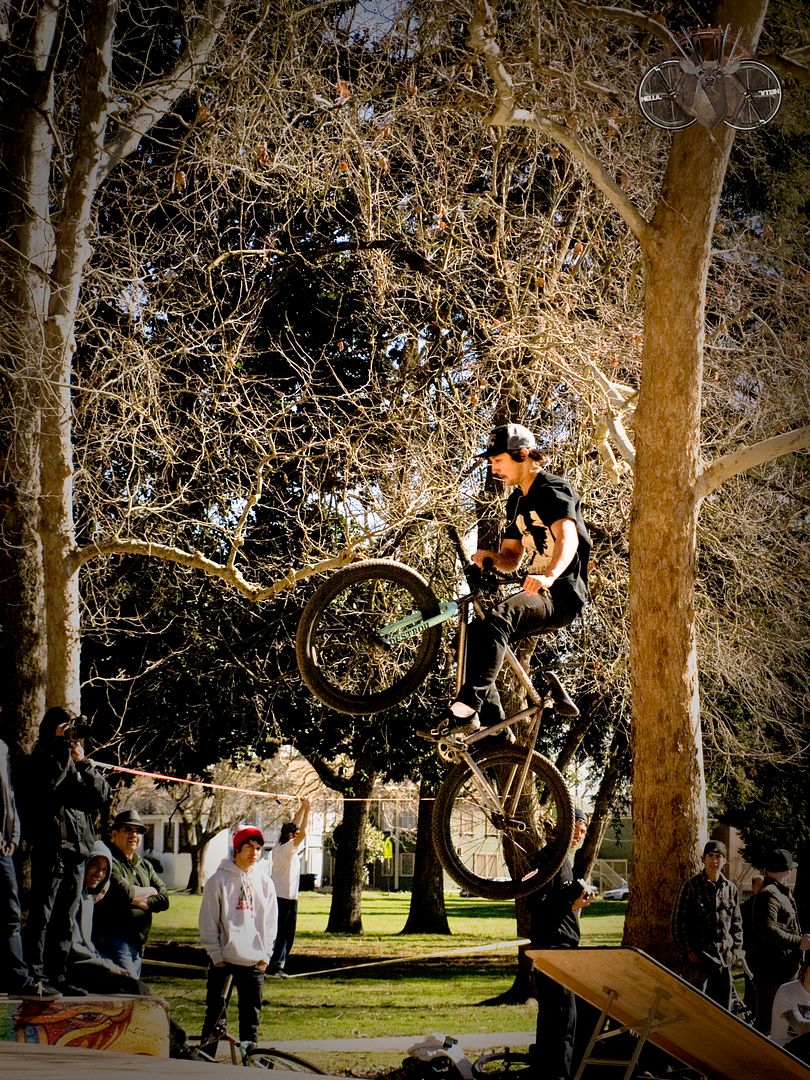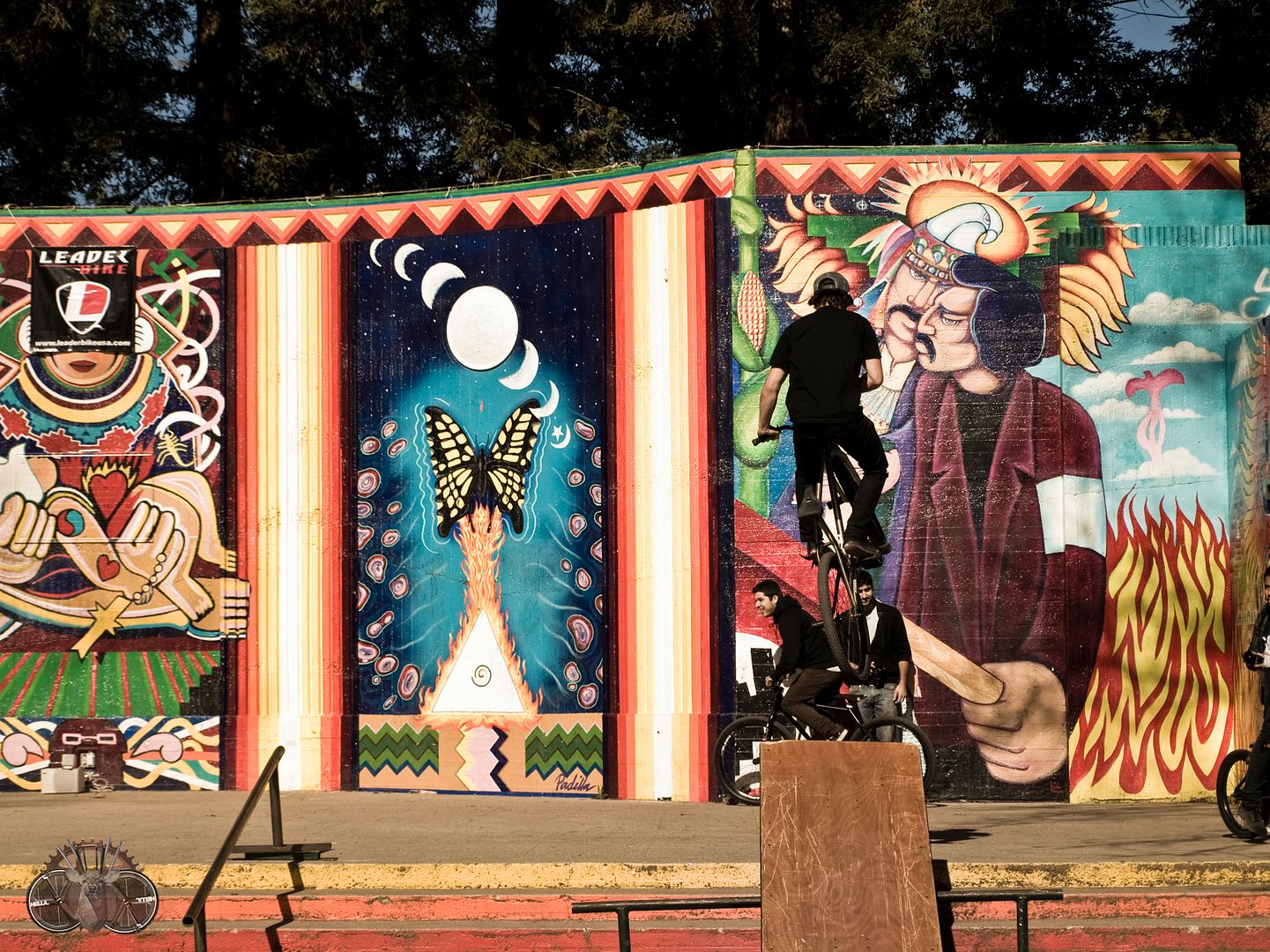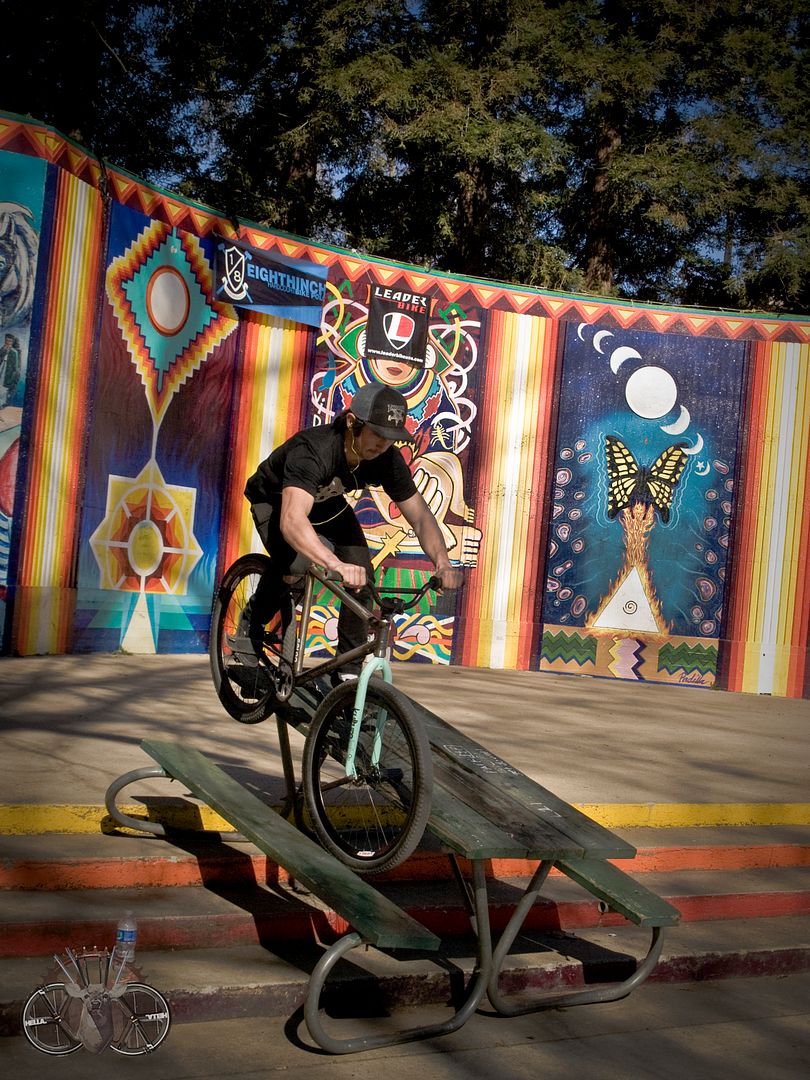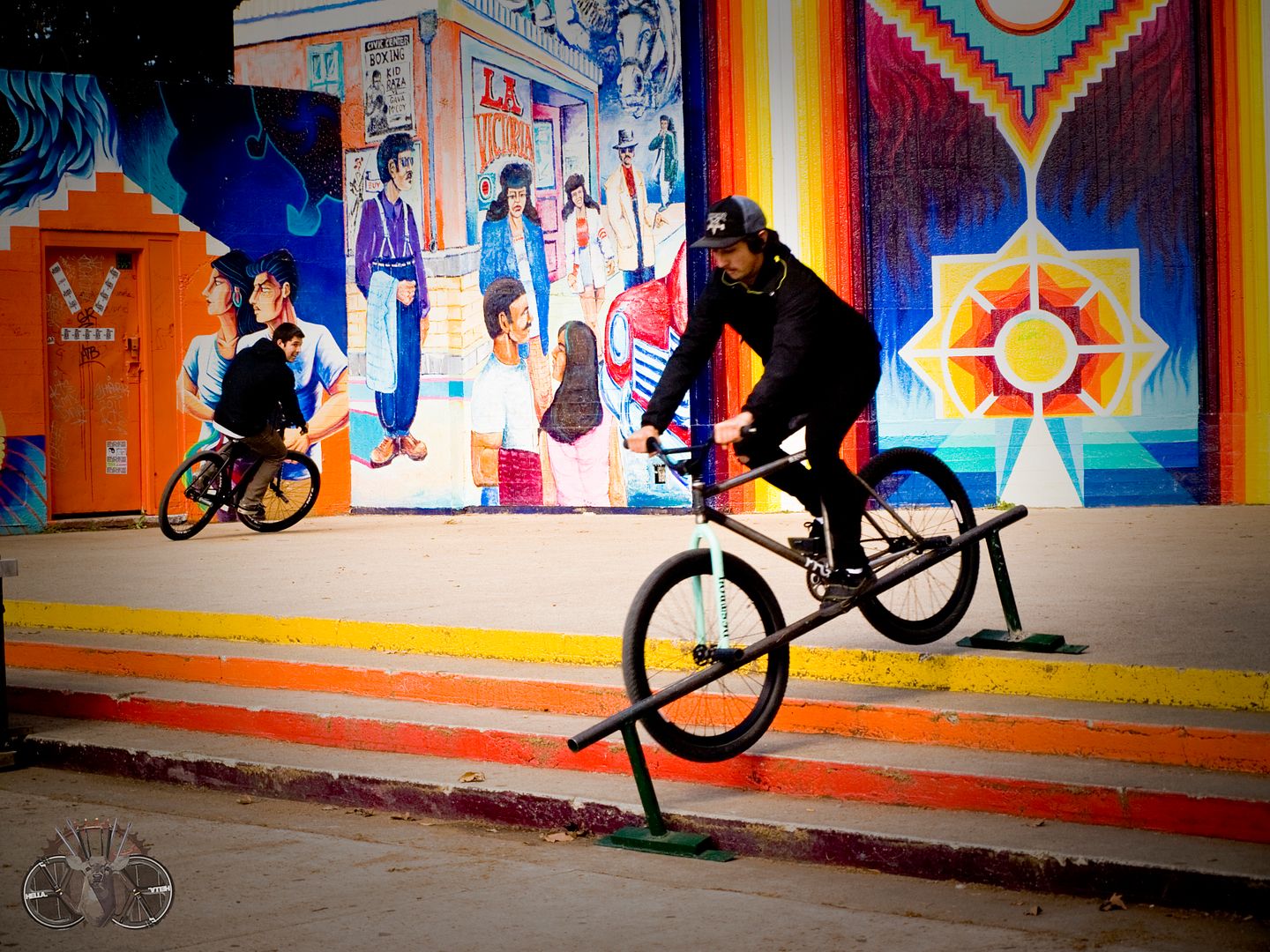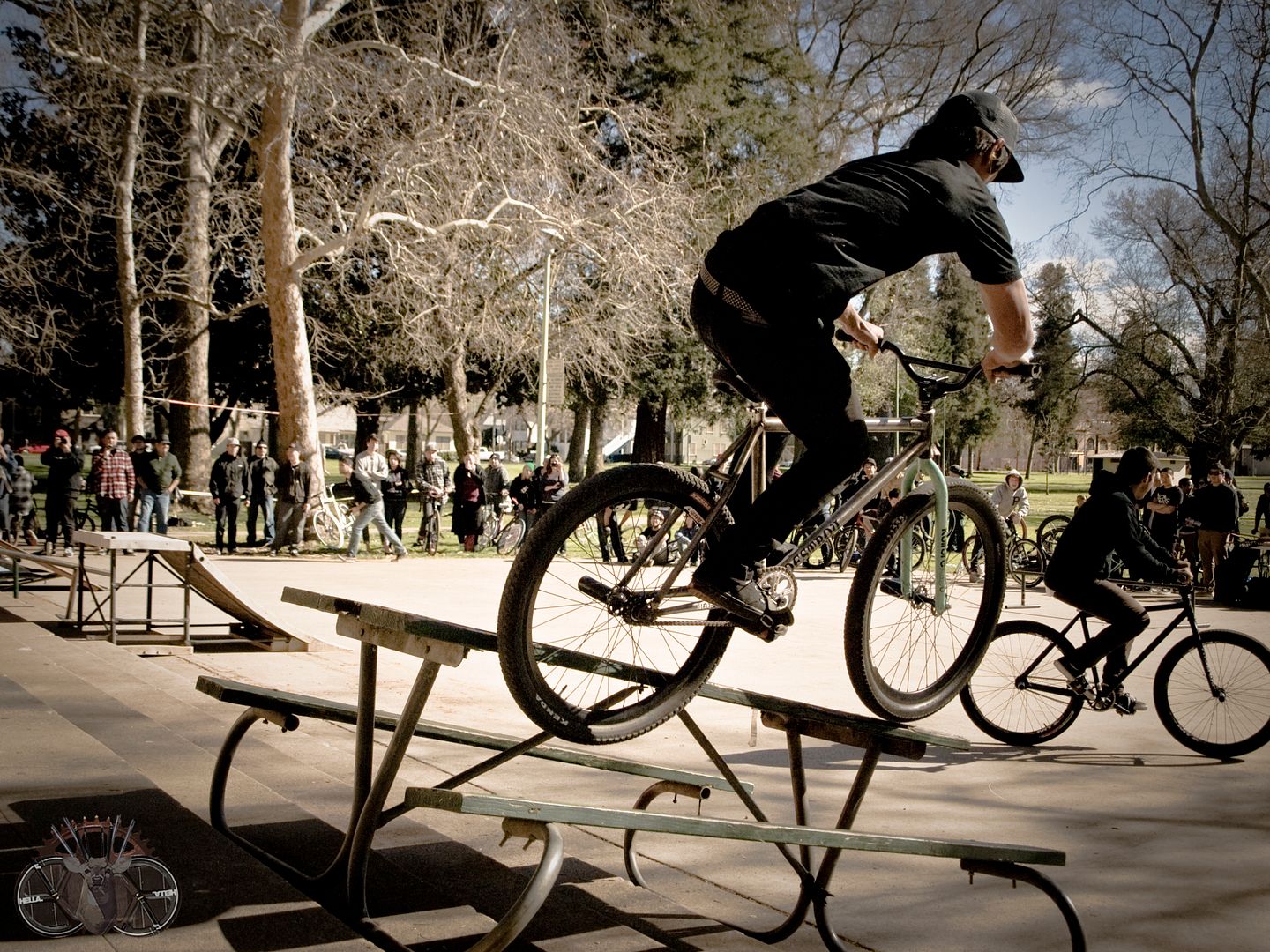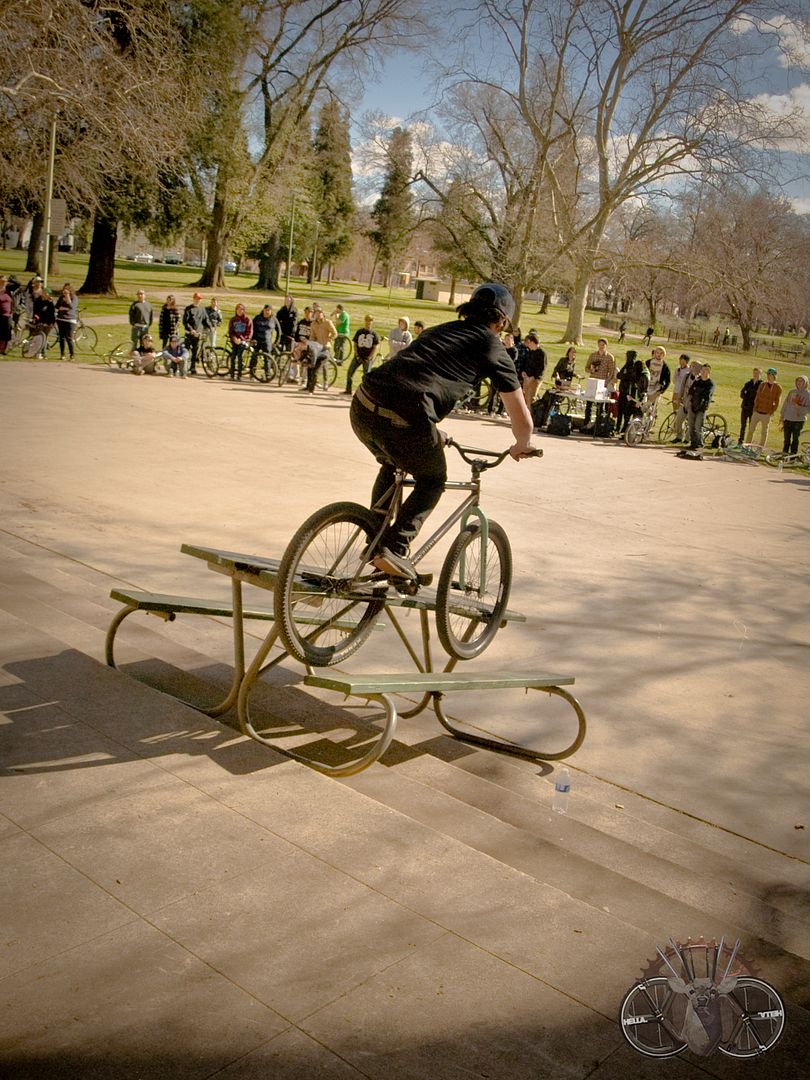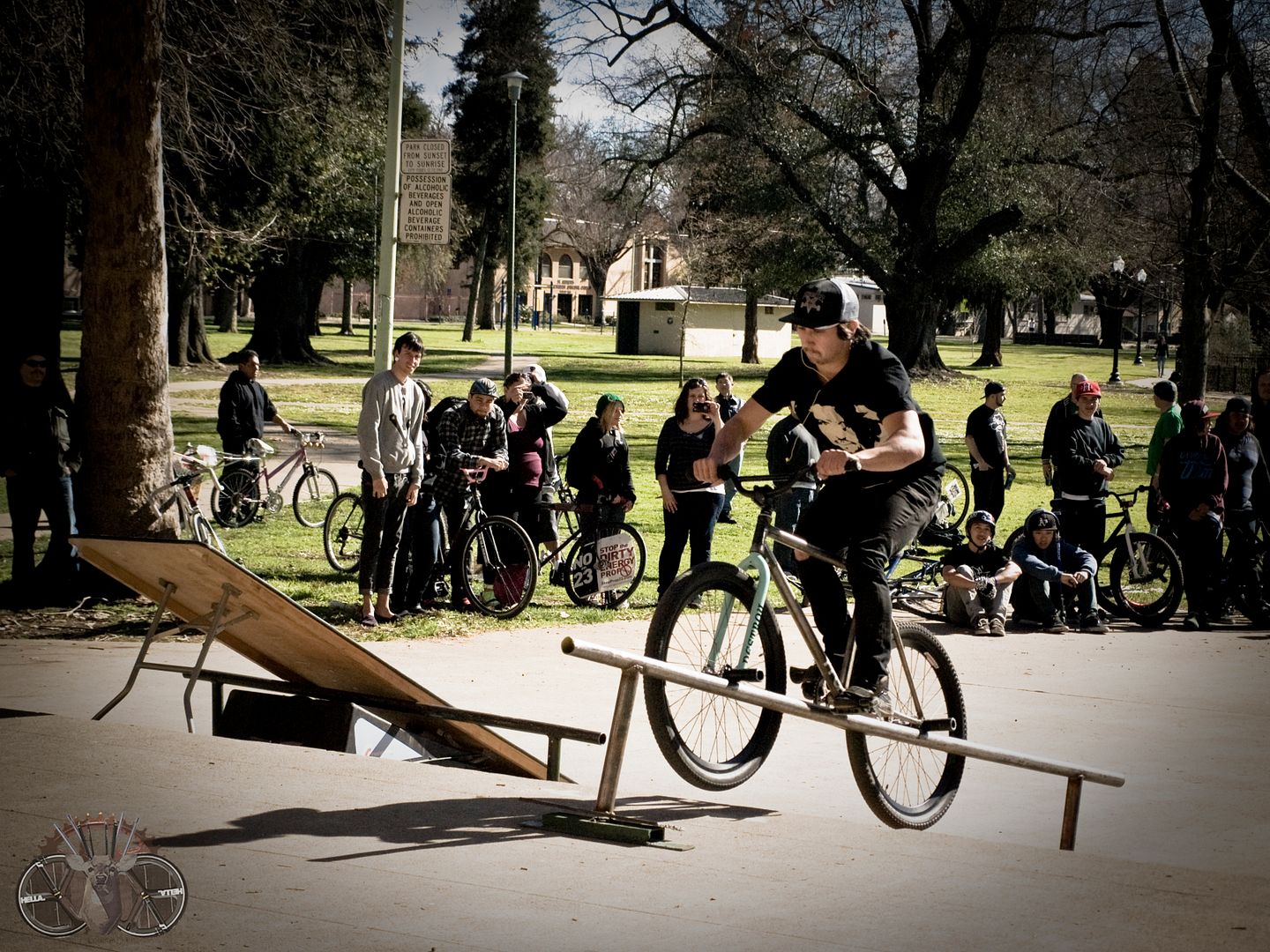 the homie kenny arimoto was putting that new destroy masochist to work. double peg grinds everywhere- but he also threw down some pretty big airs as well. when it got to matt vs kenny, both were going at that sketch ramp hard- the airs were getting massive at the end.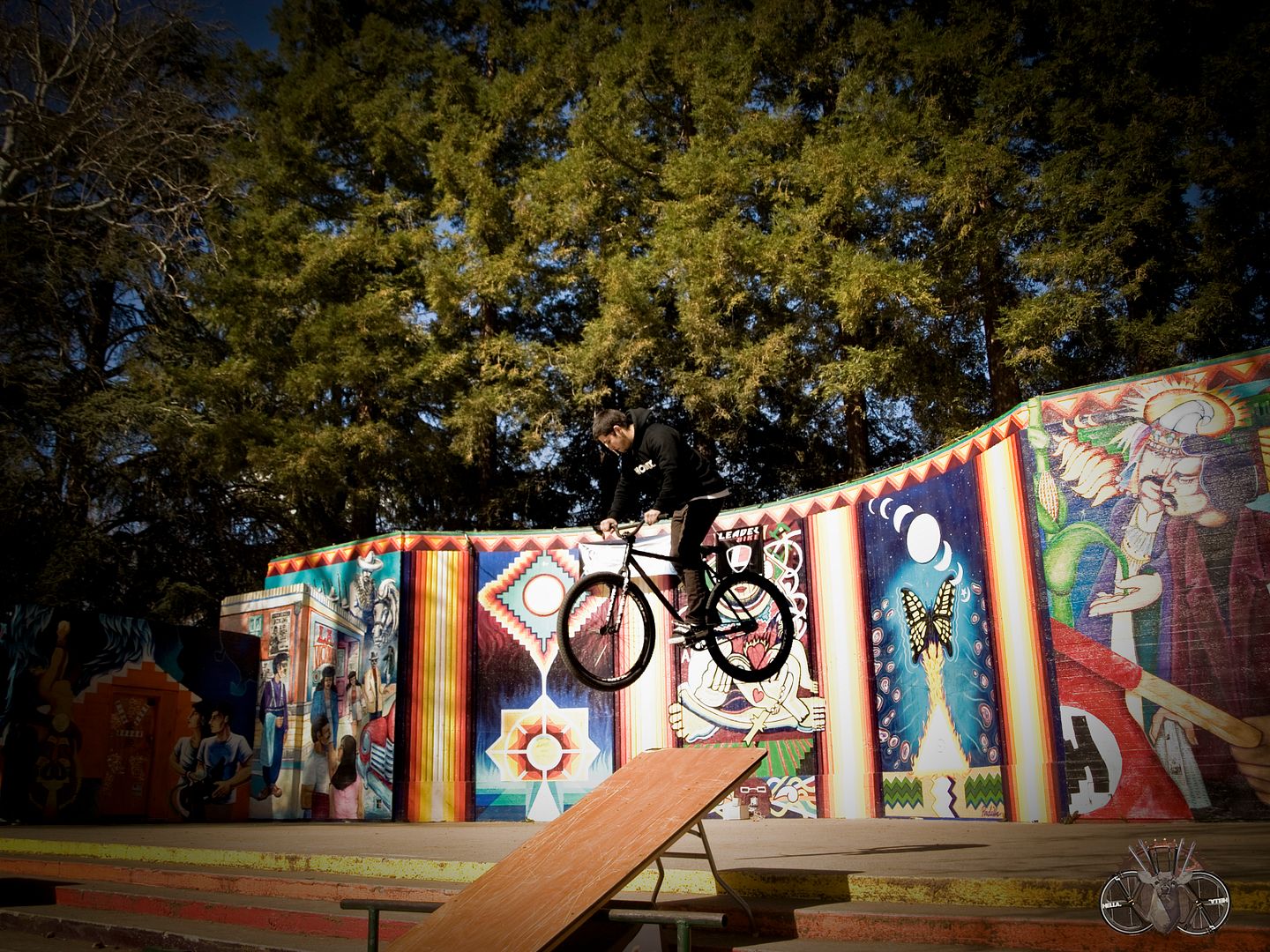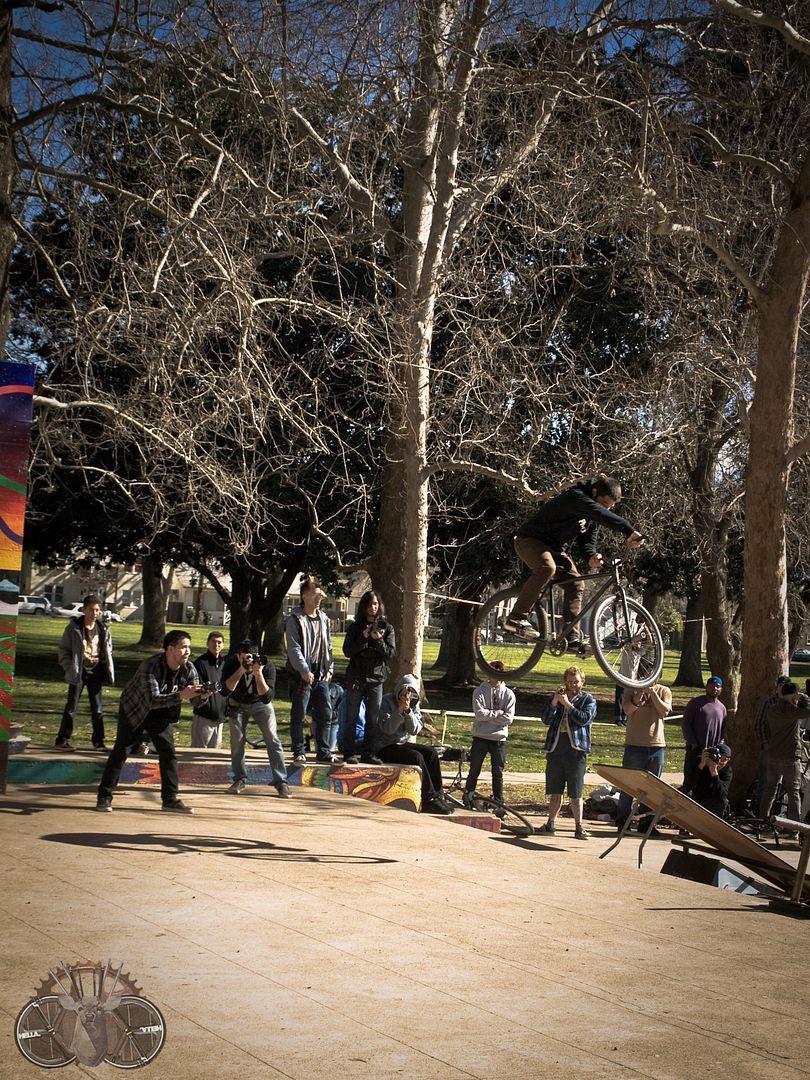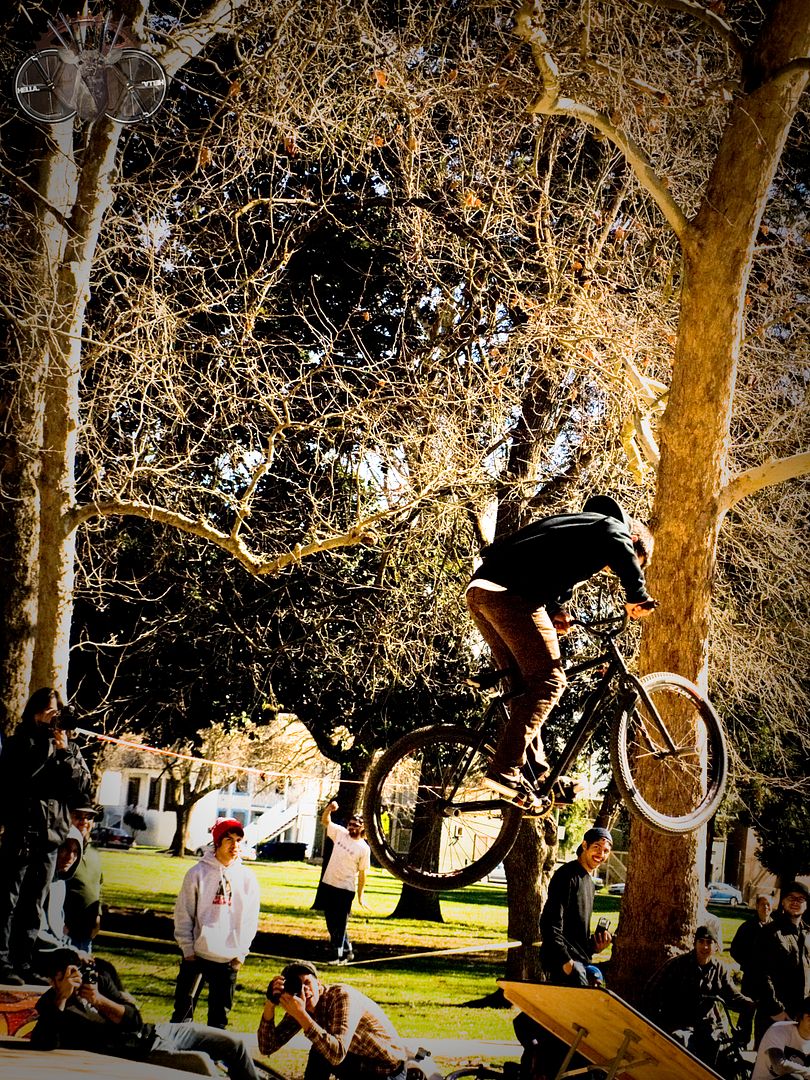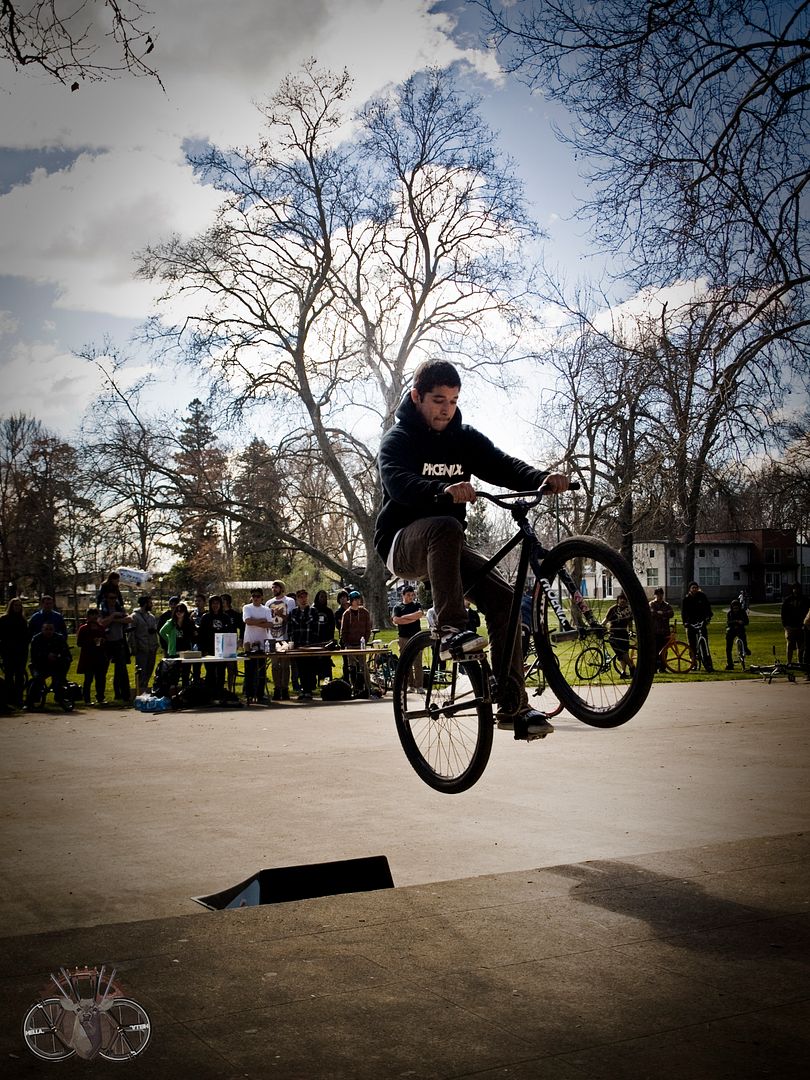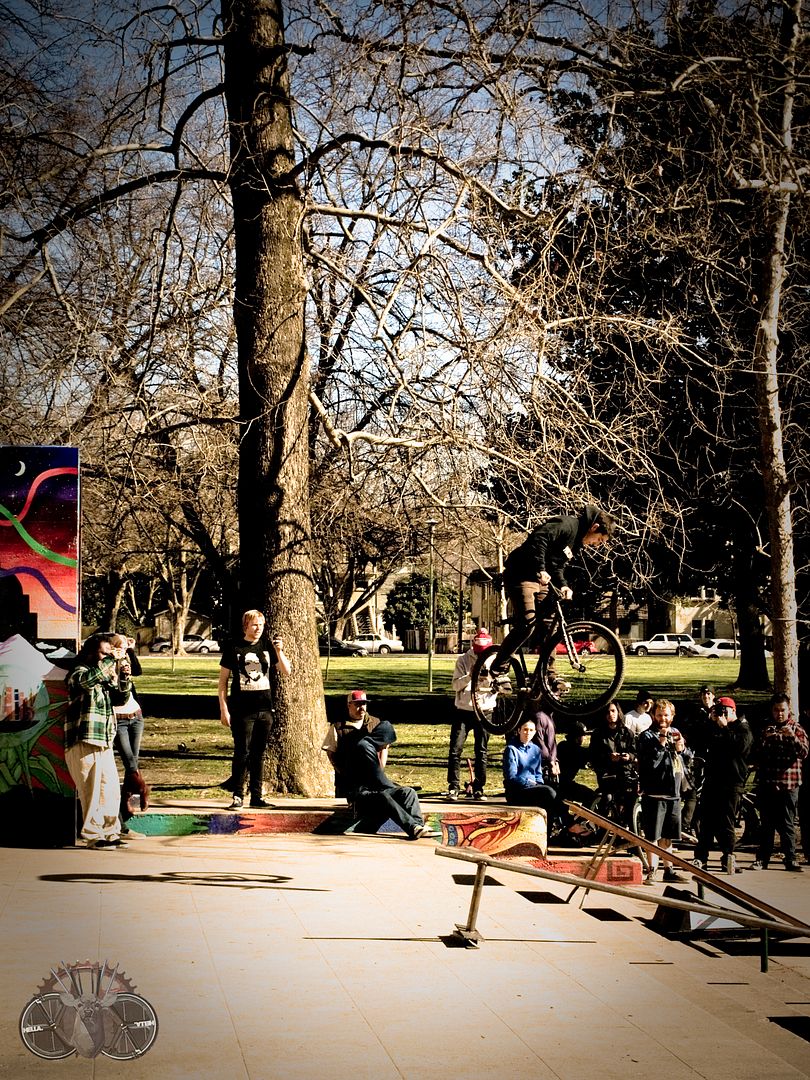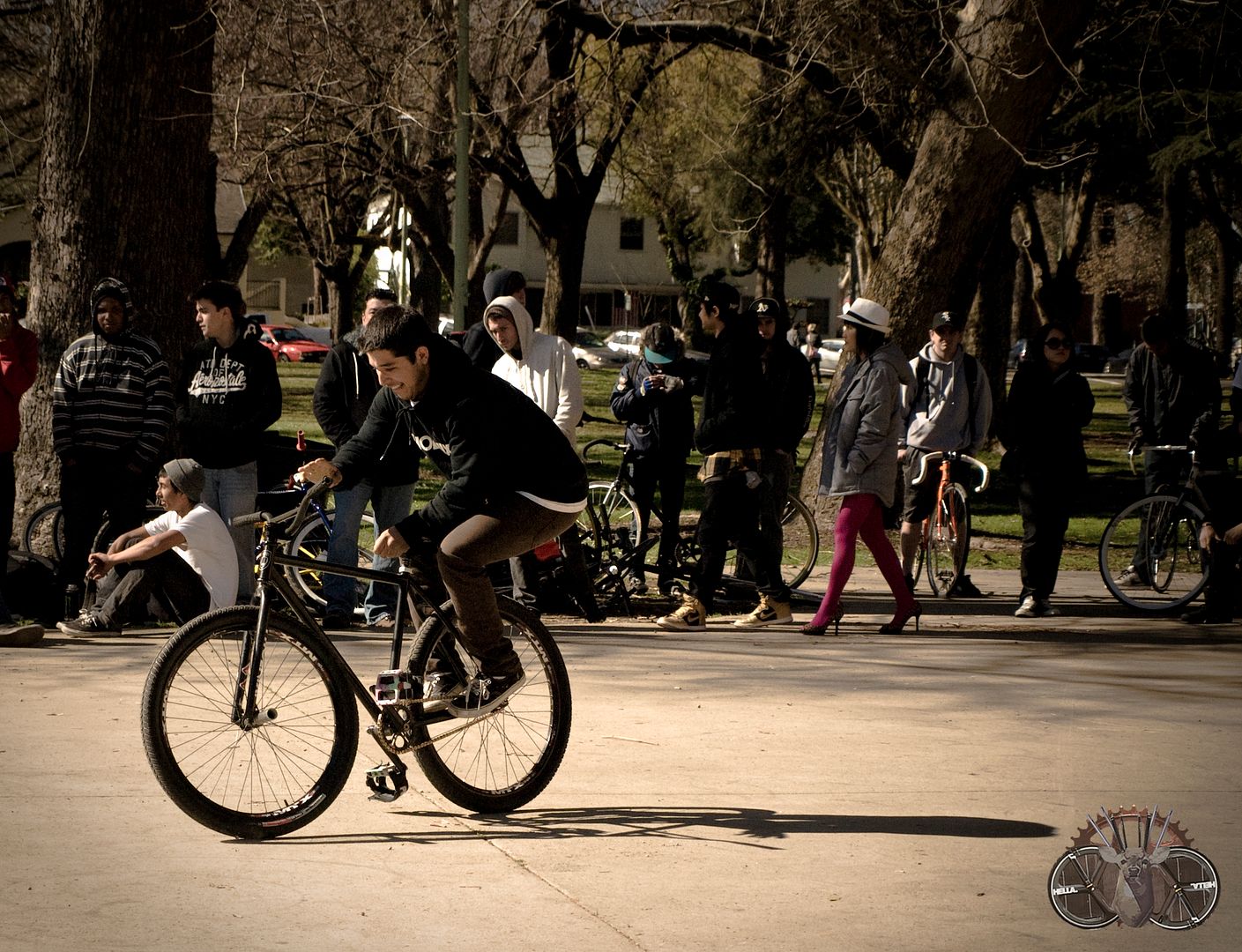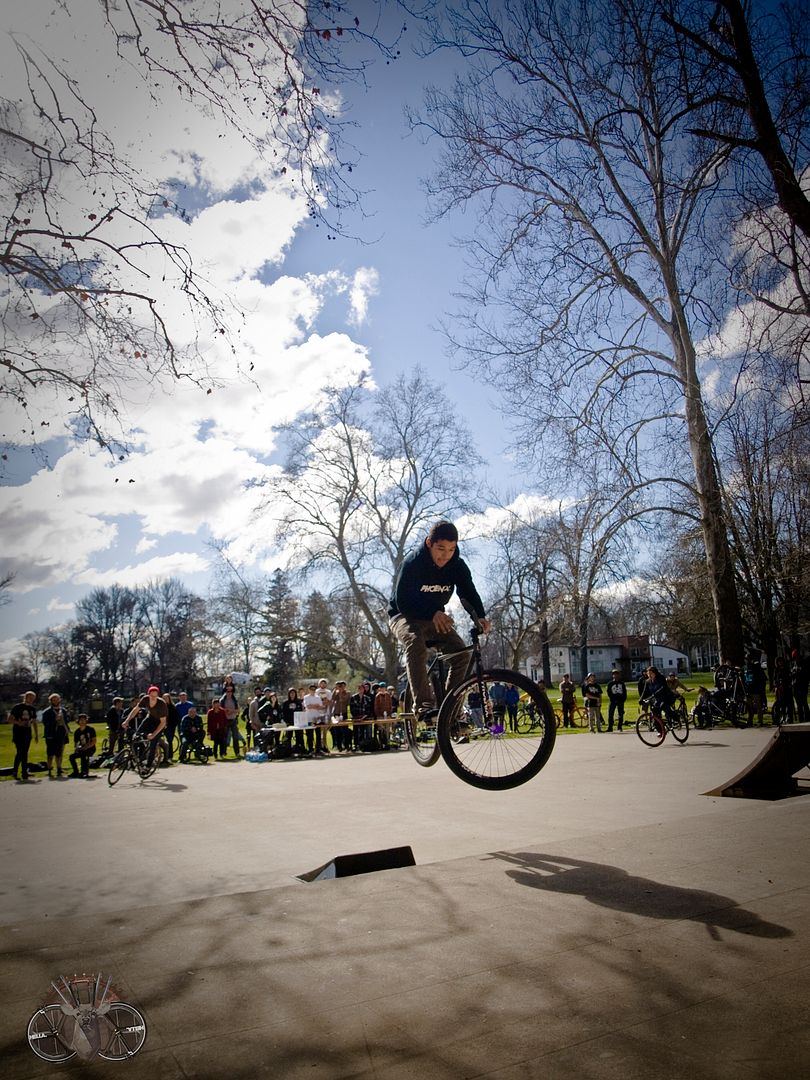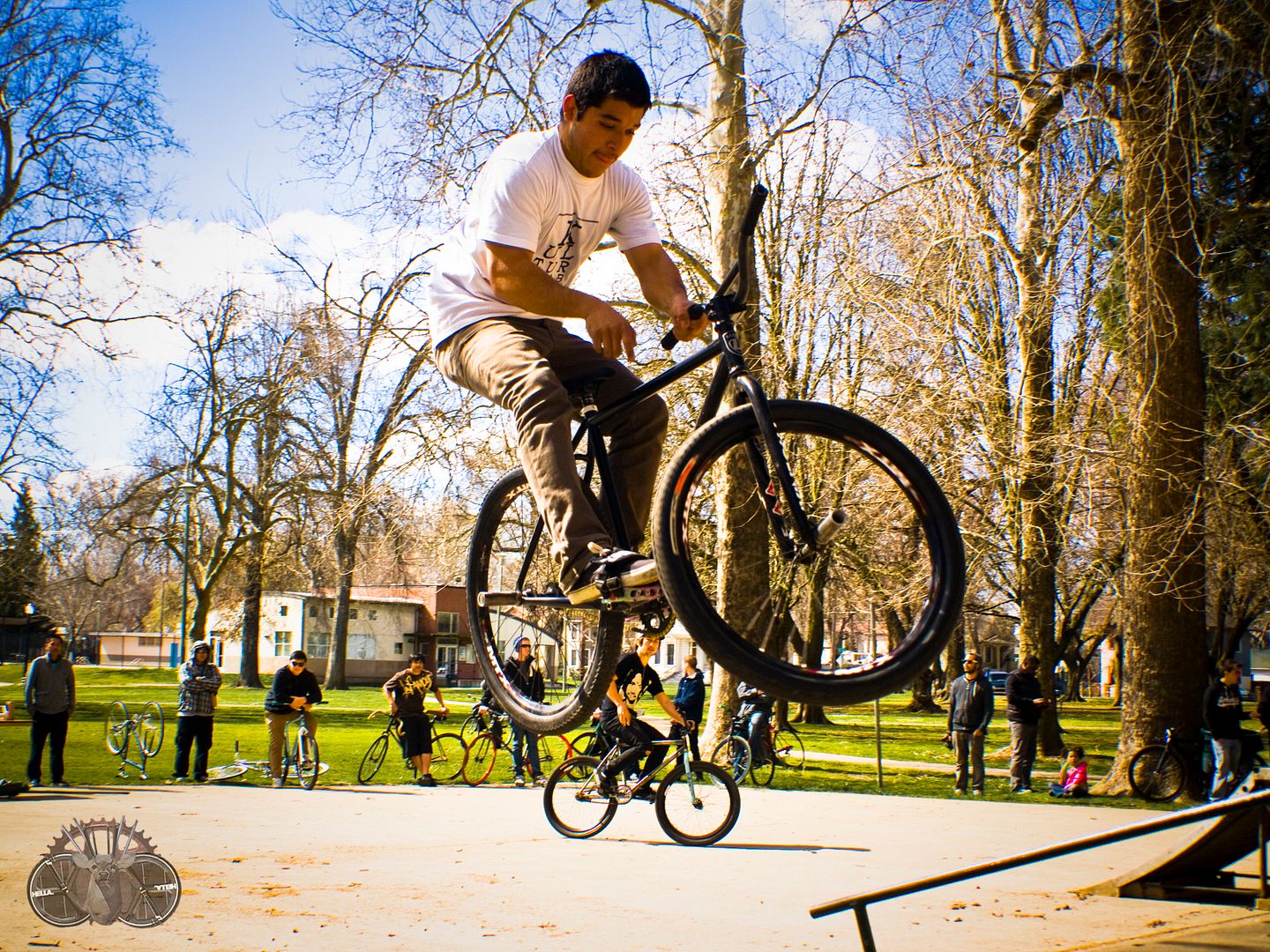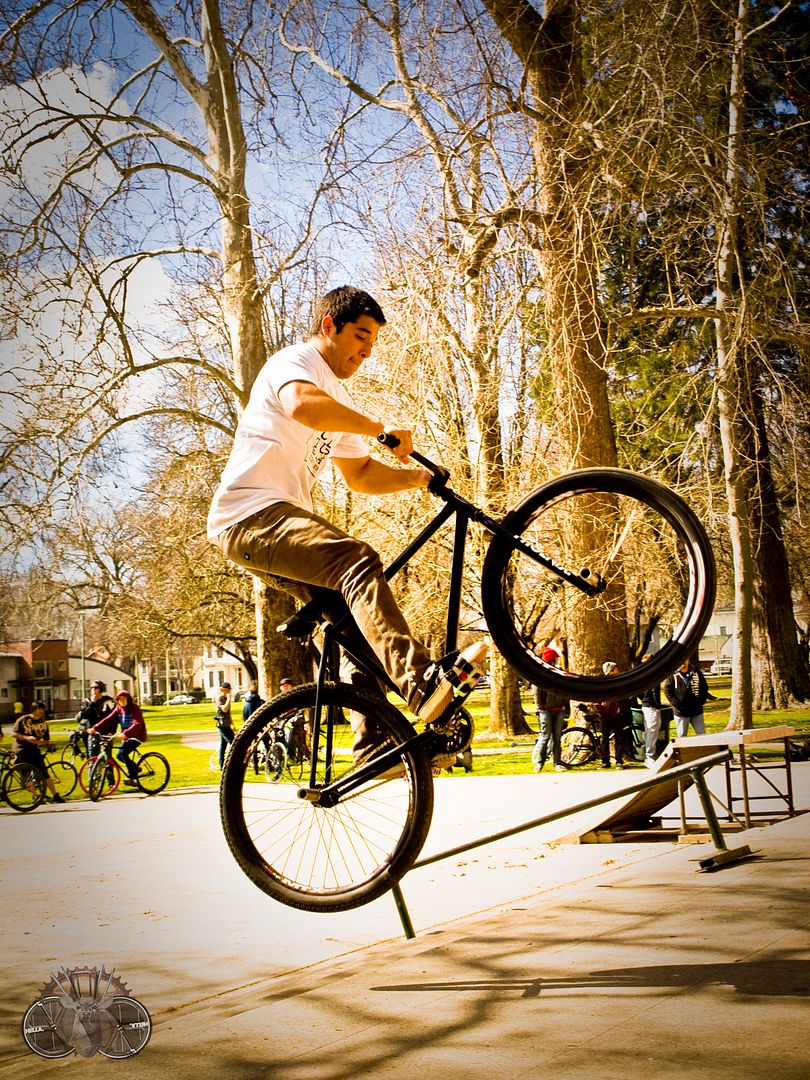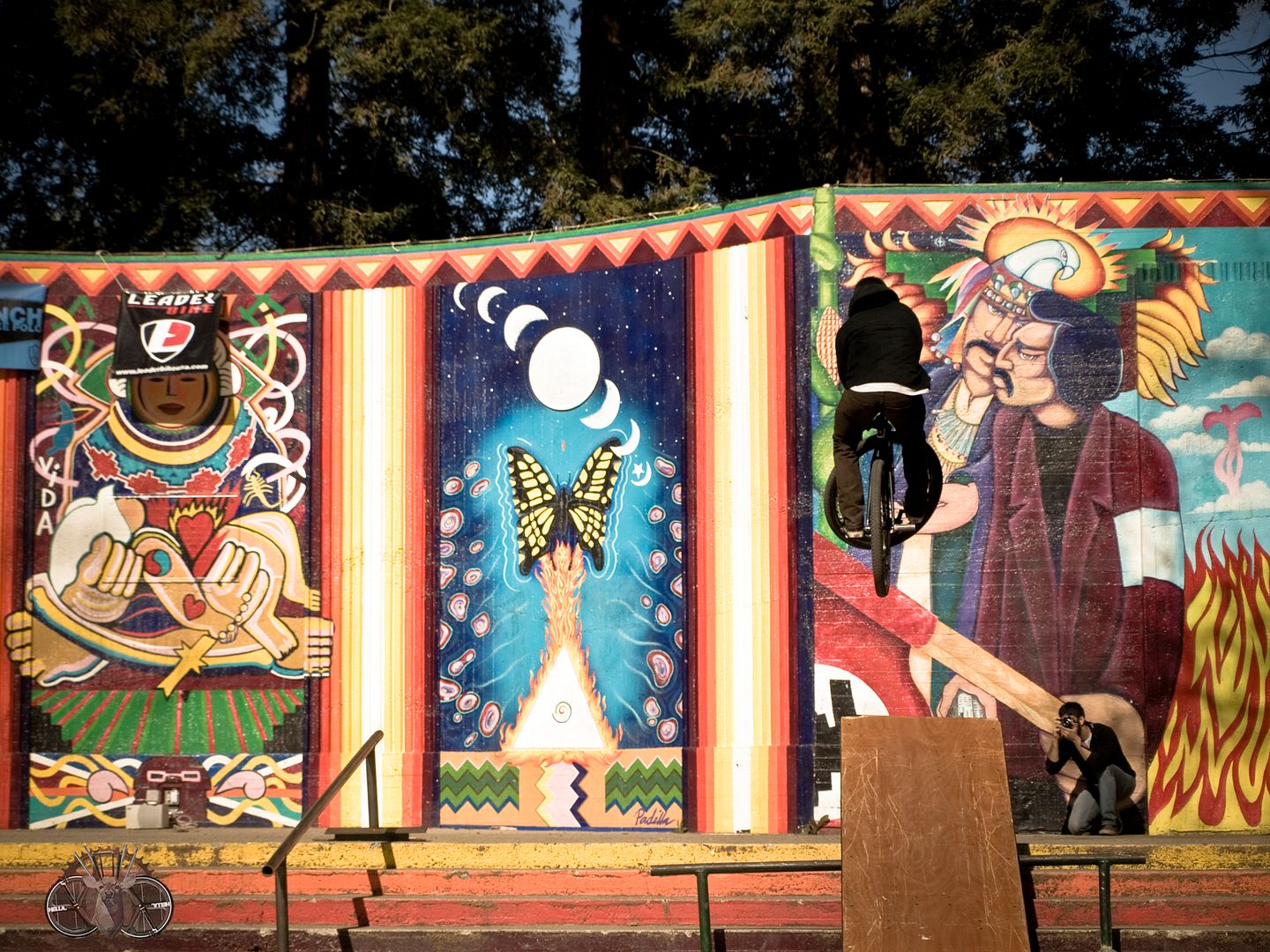 matt montoya has a huge bag of tricks: tobaggan's, fakie off the four, 3's off the sketch ramp, long ass smoothies with a bar thrown in for good measure, nose manny on the peg... him and chacon ended up in the final round where both had a showdown of versatility.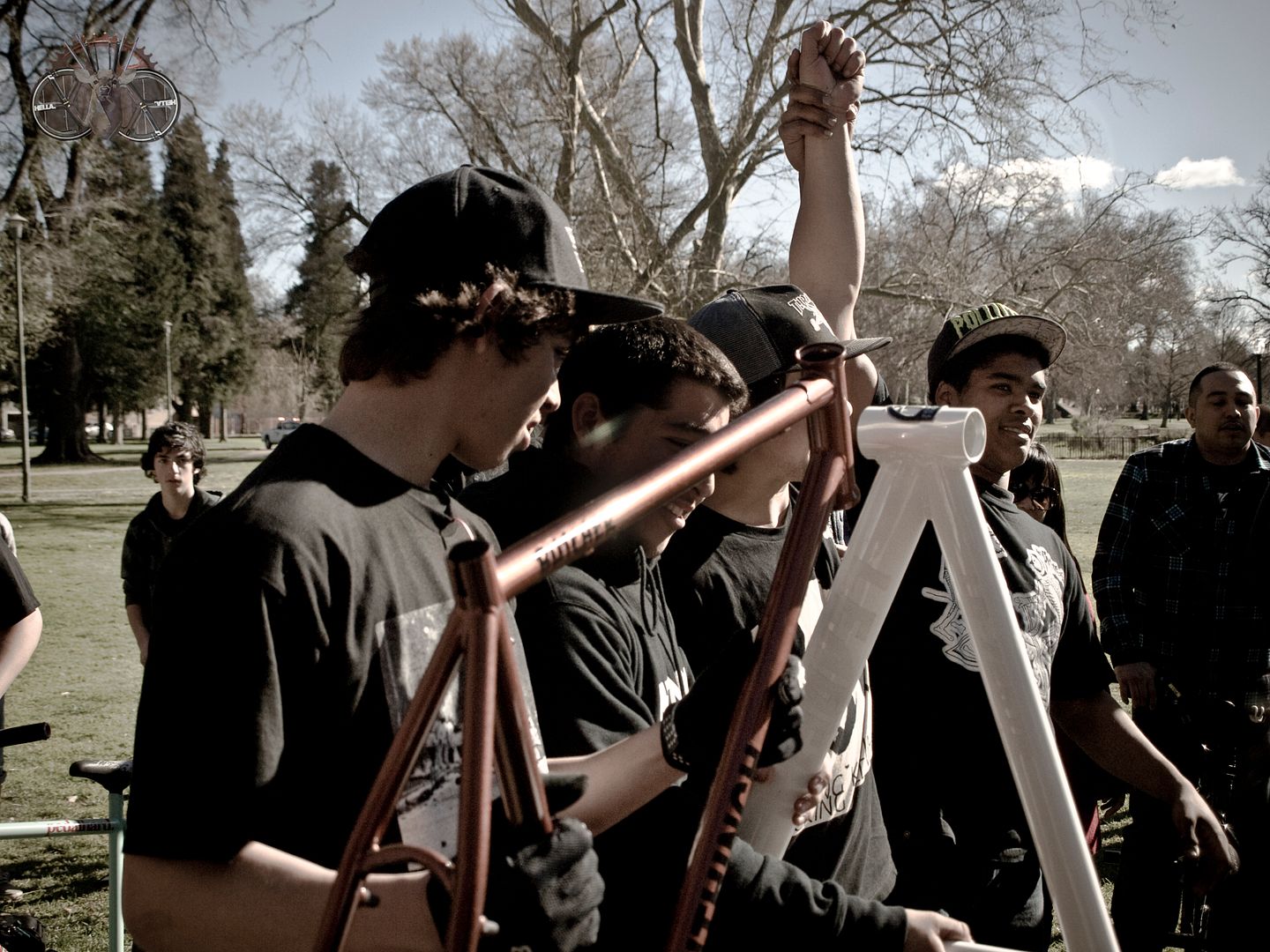 in the end, chacon took first, matt took second, kenny took third, and anthony "wreckless" combs took fourth. after, a bunch of us headed to a skatepark near arco arena for a sesh- i didnt have the camera out because i wanted to ride (sorry dudes!). it was a fun day, and props the tomm and the
pedalhard
crew for putting up a great event!
jmik