around the end of june, i was approached by
eighthinch
to try out thir freestyle bars. i received them in july, moved from san jose to chico in august, got a hand injury in september, and now it's october. it's safe to say that i'm putting these bars to work. so without further lag, i finally have the review.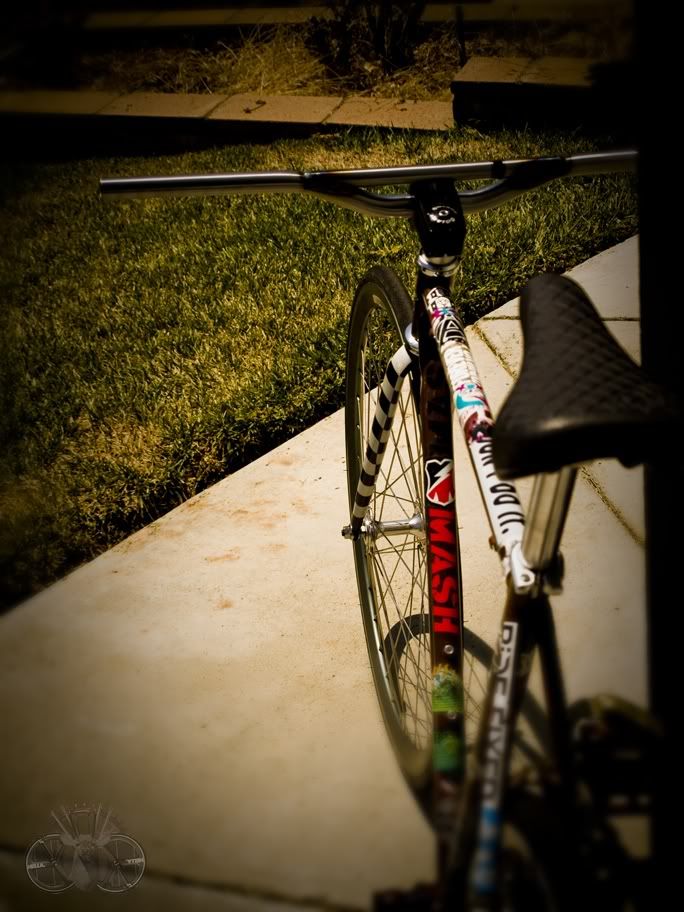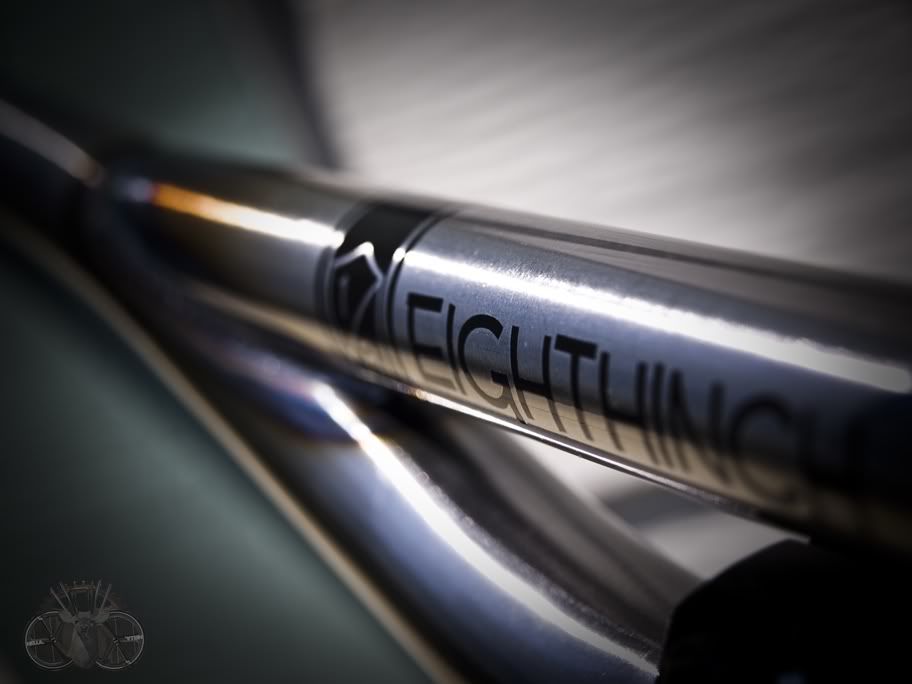 lets be honest here.
they look like straight bars
. get it out of your system. and yeah, the looks are initially polarizing- you'll either like it, or you wont.. at first. personally, i didnt like them. i done said it, i didnt like them. as far as aesthetics go the raw /w clear coat looks pretty insane but back then, that was the only thing i liked. this i will say though: as time progressed, the shape began to make sense (and i will explain) and it grew on me.
most of the time, if you wanted a bar with a crossbar, you would have to go in the direction of redline junior bars, or volume tricksters, or something in a 22.2 size (these are 25.4 clamp diameter). in addition to that, it's probably more than a 3.5 inch rise. by that time, it looks like a big bmx bike, and though that's cool and all- some of us arent looking for a bar with that much rise.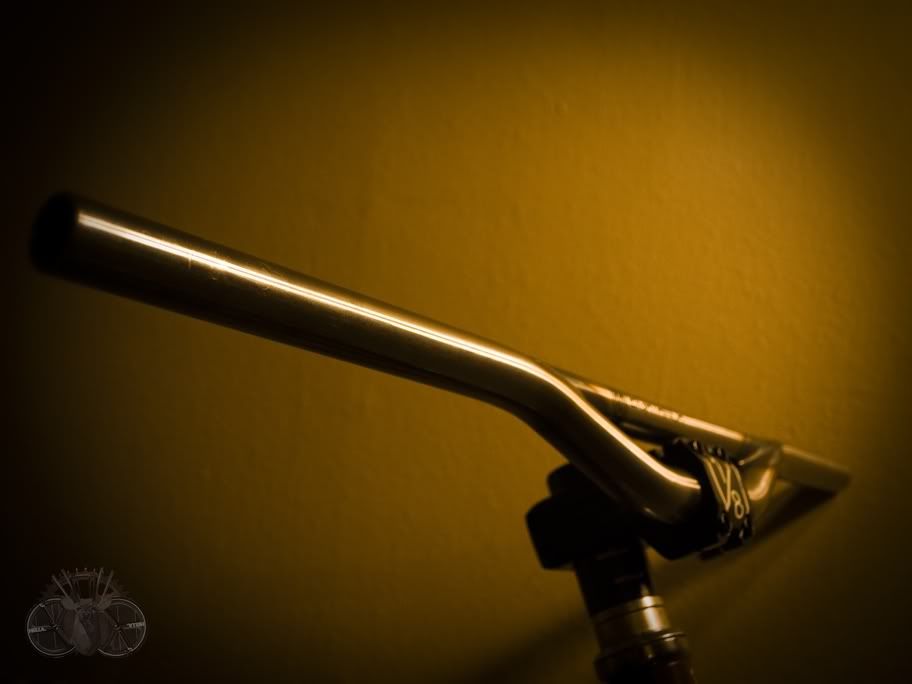 with the eighthinch freestyle bar, you get the added strength of a (burly as fuuhhhhh) cross bar, without needing to get a new stem. as for
the stem
, it's styled after a bmx stem but has the clamp diameter of 25.4 making it nifty if yourelooking for a bmx style stem but not ready to give up those 25.4 bars. at a 50mm length, you wont find anything close to that in that style either. paired together, these things are pretty damn solid. for a good month or two, i ran these things at their full length of 660 mm (or 2.17', or about 26") with no grips. with that kind of width, it's pushing downhill bar length. when i messed up my hand, i threw these at my roommate. he felt like the width (as compared to his redline junior bars, which snapped by the way. HA what a loser.) really helped on sliders and certain tricks on his volume cutter (a frame that these bars will feel a little bit more at home on).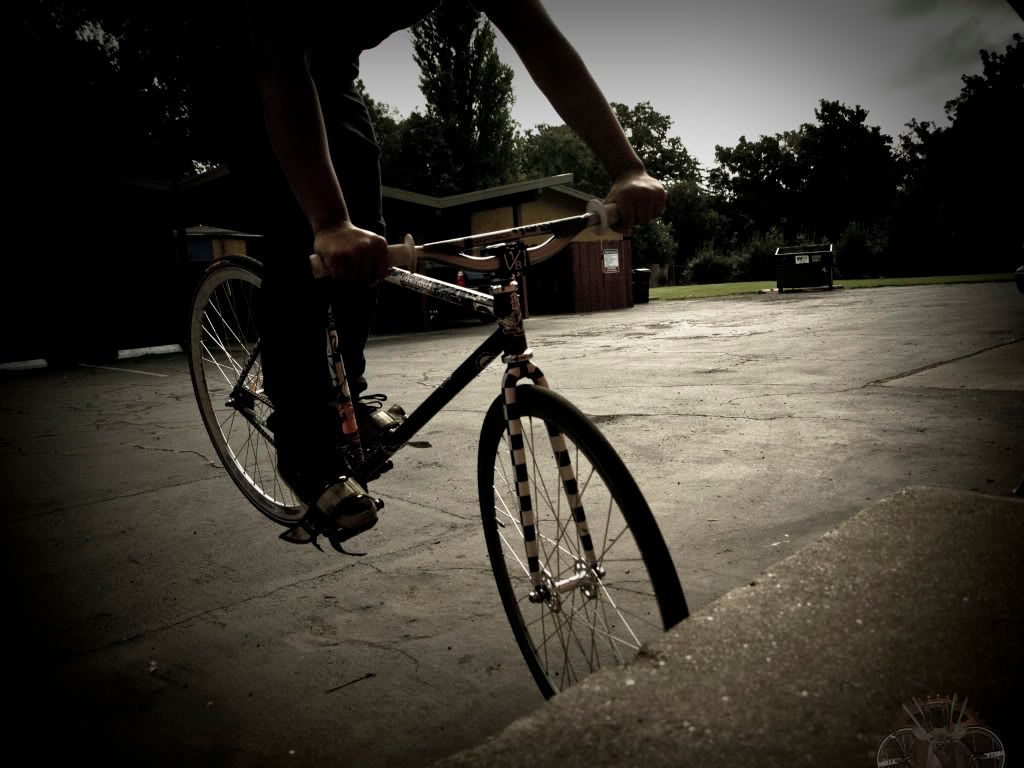 i finally cut them down, but still kept enough width to where i'm comfortable (shoulder length). as far as flex goes, it makes my frame flex when i pump (which is showing it's age. 2008 se lager that's still alive, try finding one.)- you wont feel it much because of the added strength of the cross bar.
(please disregard the fact that i'm running a chukker which is 23mm in width with a 23c tire. its the only way i can barspin...)
prior to these bars, i was running some no name bars with a little bit more sweep. this is a stark contrast as the eighthinch bars dont have much sweep at all (hence, the "straight bar" reference when people see them). this wasnt much of an issue.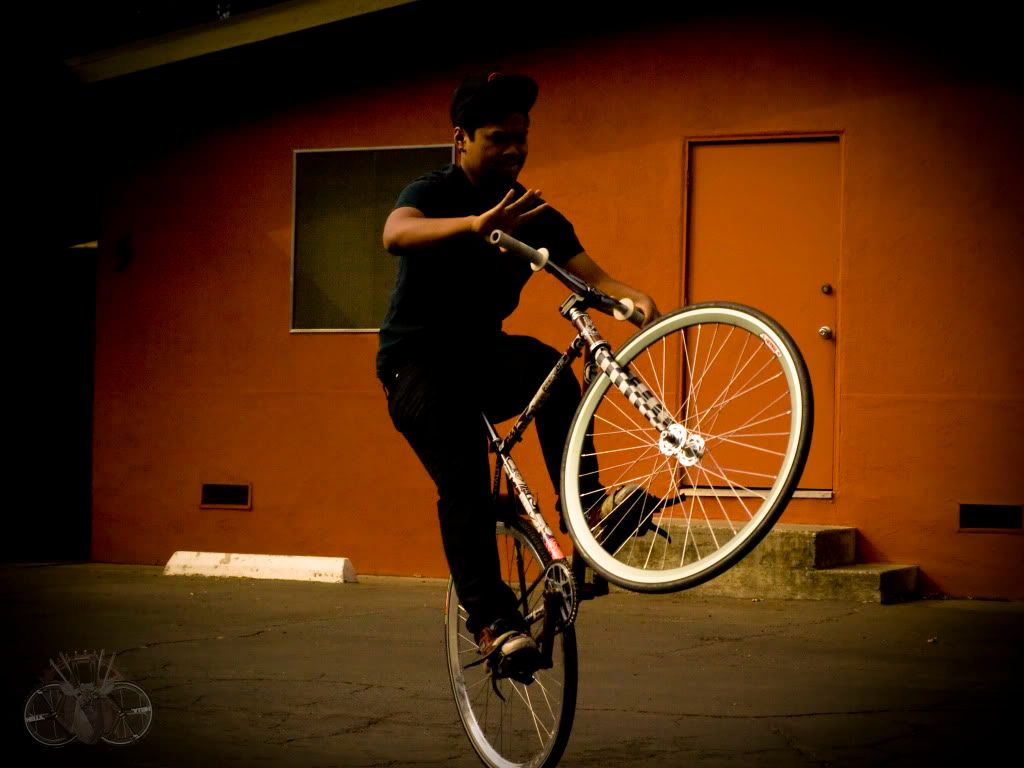 so in conclusion, these are bars that wont make sense to alot of people in the beginning. they look like straight bars from far away, they're not as tall (rise) as it's competitors, they dont use the same clamp size as their competitors, and they ridiculously wide right out of the box. and like i said, i didnt like the way they looked when i first saw them. but then again- no one makes a 2 inch riser bar with a cross bar. no one (aside from leader) makes a crossbar utilizing handlebar in a 25.4 diameter. and no one wants short bars (what is this, 2009?). the
eighthinch freestyle bar
is a really solid handlebar, and the looks will grow on you after you think about how different and heavy duty it is. get the stem
here
and the bars
here
!
thanks
eighthinch
for the opportunity! now buy their stuff.
jmik