so last weekend ted shred and i threw an event- it marked my second year working with ted, and the third year ted's been running fixed gear events in chico. for those who have absolutely no idea where chico is, it's wayyyyyy up north in california. this time out, we pulled in prizes and sponsors through
hold fast
,
fyxation
,
affinity
,
paul
,
chrome
, synthesis mag,
eighthinch
,
shortyfatz
, the bicyce wheel, KZFR radio and
skullyboom
. we actually had so many prizes that ted couldnt bring his bike because it wouldnt fit in his girl's car. yeah, intense.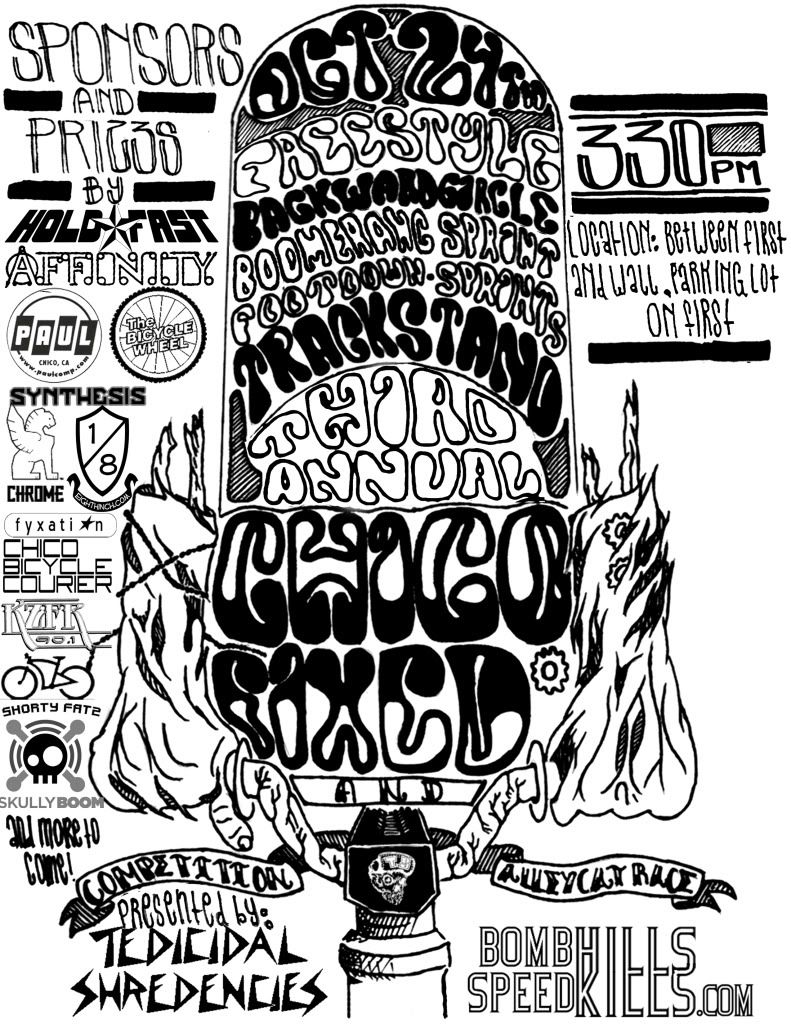 by the way, if youre wondering who does all the flier art- that's me. i know it's shitty. now to the event: it was raining. now, we've had events in the rain before and i feel like it acts like a filter for those who are hardcore and those who arent. and you know who's pretty hard?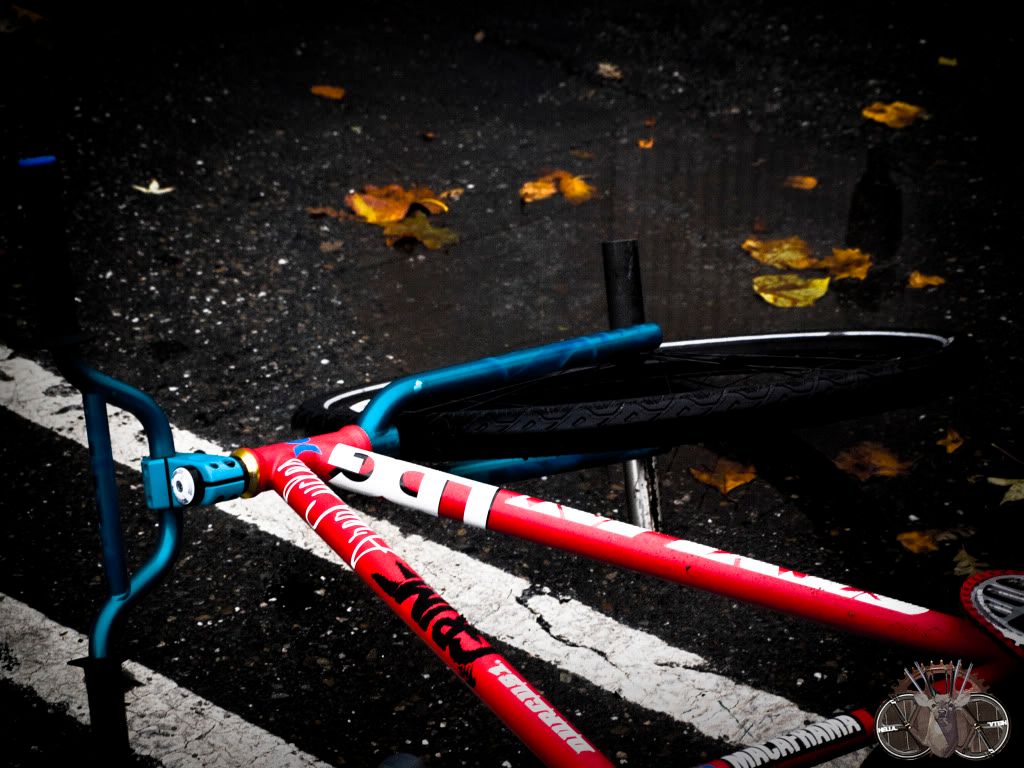 does this bike look familiar? it shouldnt. because he just got it.  it belongs to....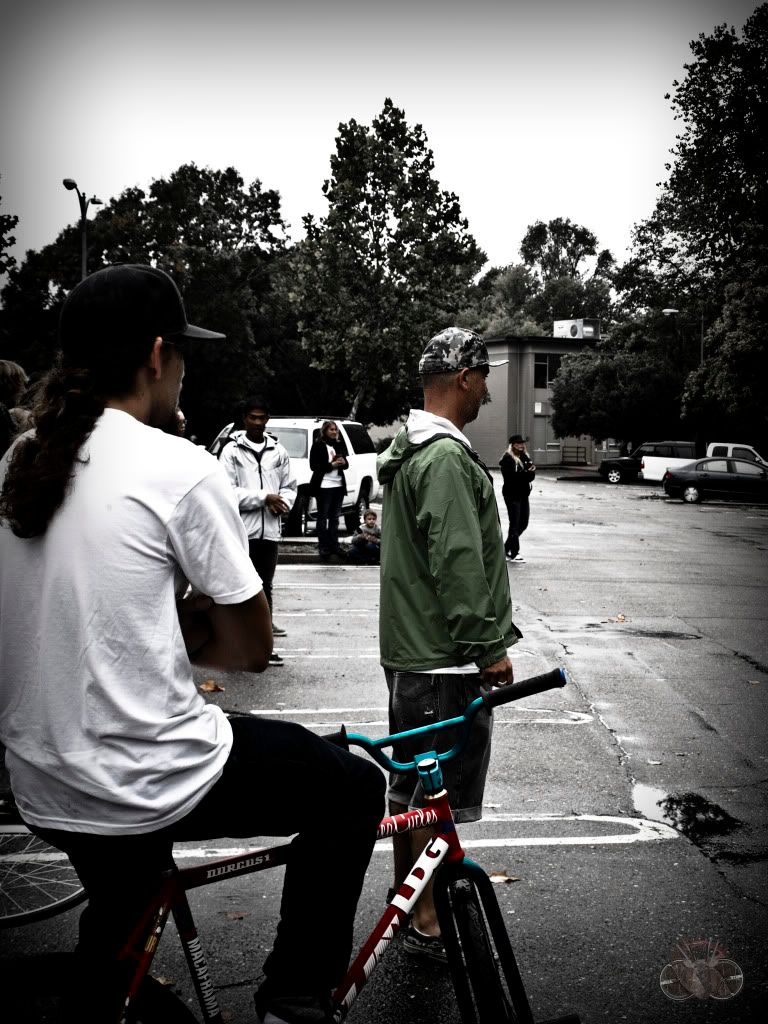 jakob santos! by the way, happy 22nd birthday man- i know that i already said it to you. oh and for those who are still calling BS that ted lives in chico, there he is. in the flesh. his new durcus one wasnt the only bike jake brought up:
he took with him his LDG minibike which was a hit. we couldnt have pegs in footdown, so he pretty much brought another bike. niiiiice.... now speaking of bikes, you'd be surprised with the setups up here. next up is the local dudes (well, local is a loose term in these parts):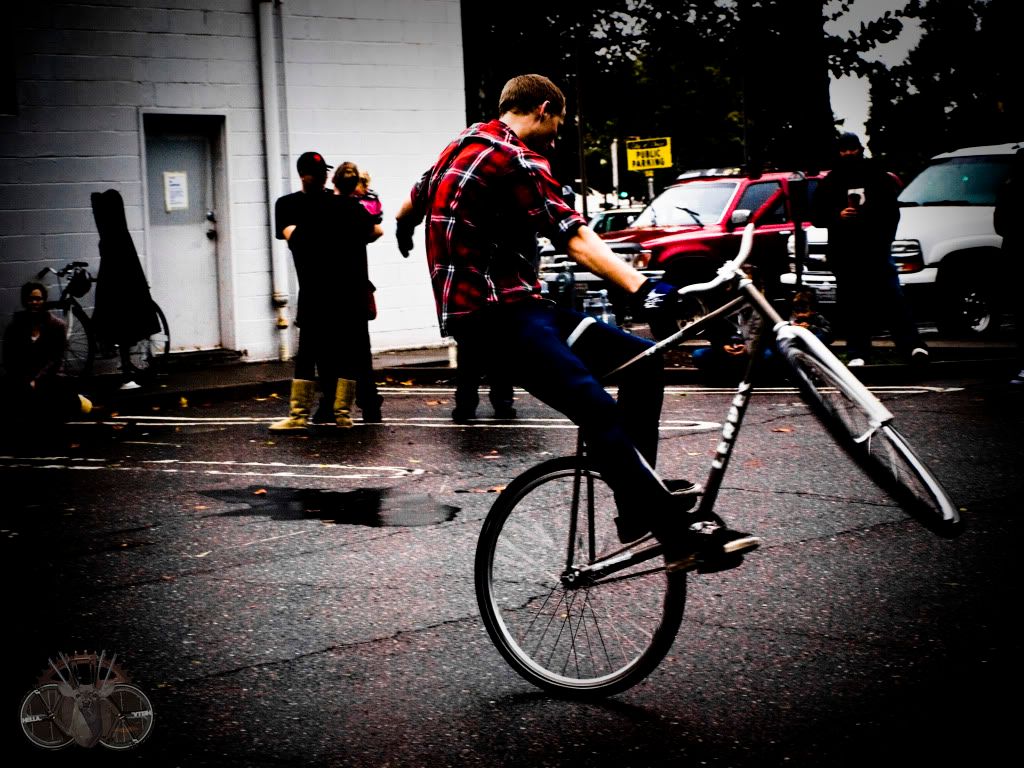 Tanner Cook keo
Tanner Cook Fish N Chip
Tanner is one of the most improved guys out here- came out with a dawes sst last year and then showed up one day with a trk.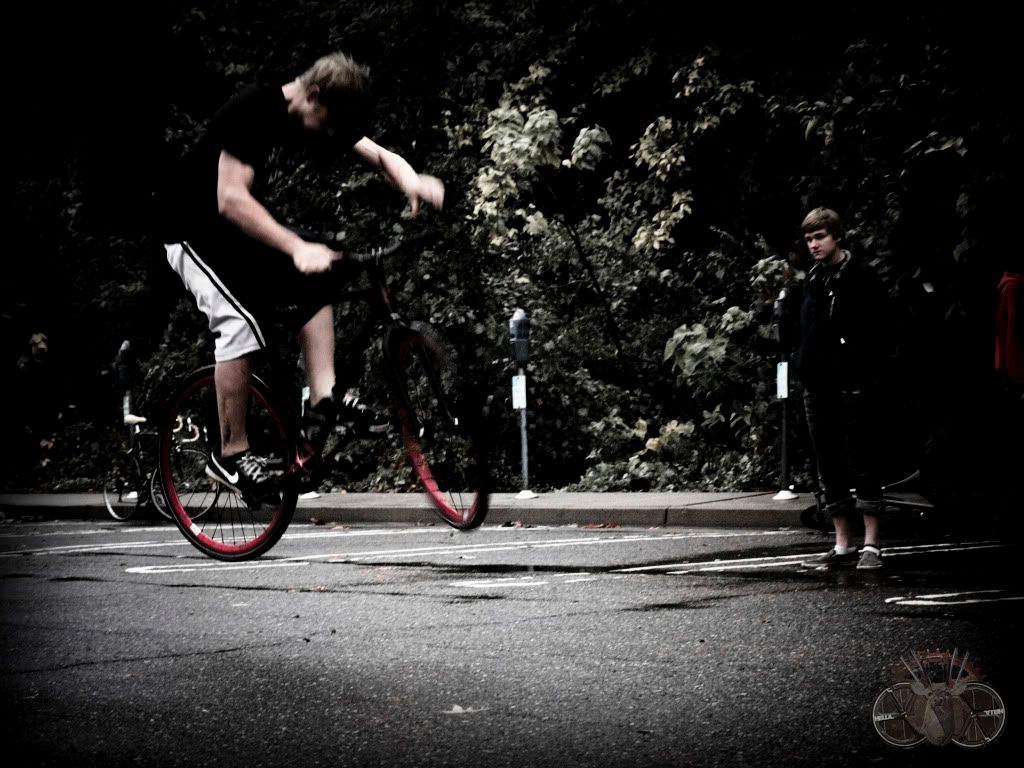 Mike Lee, bunny bar attempt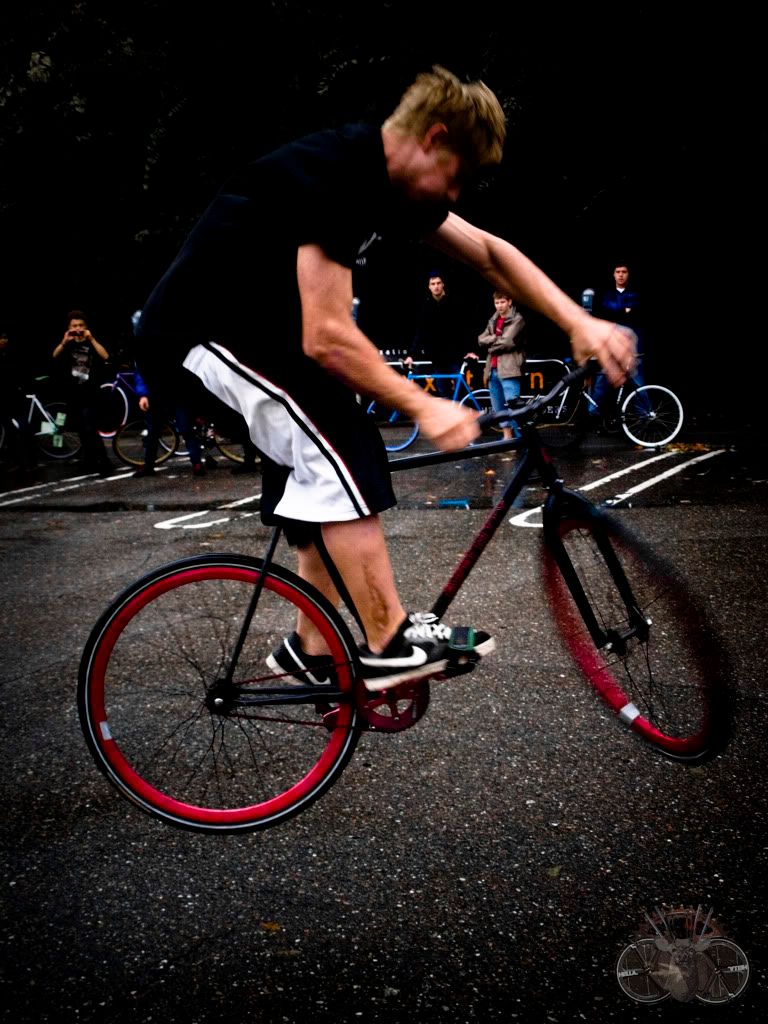 Mike Lee, Bunny Bar attempt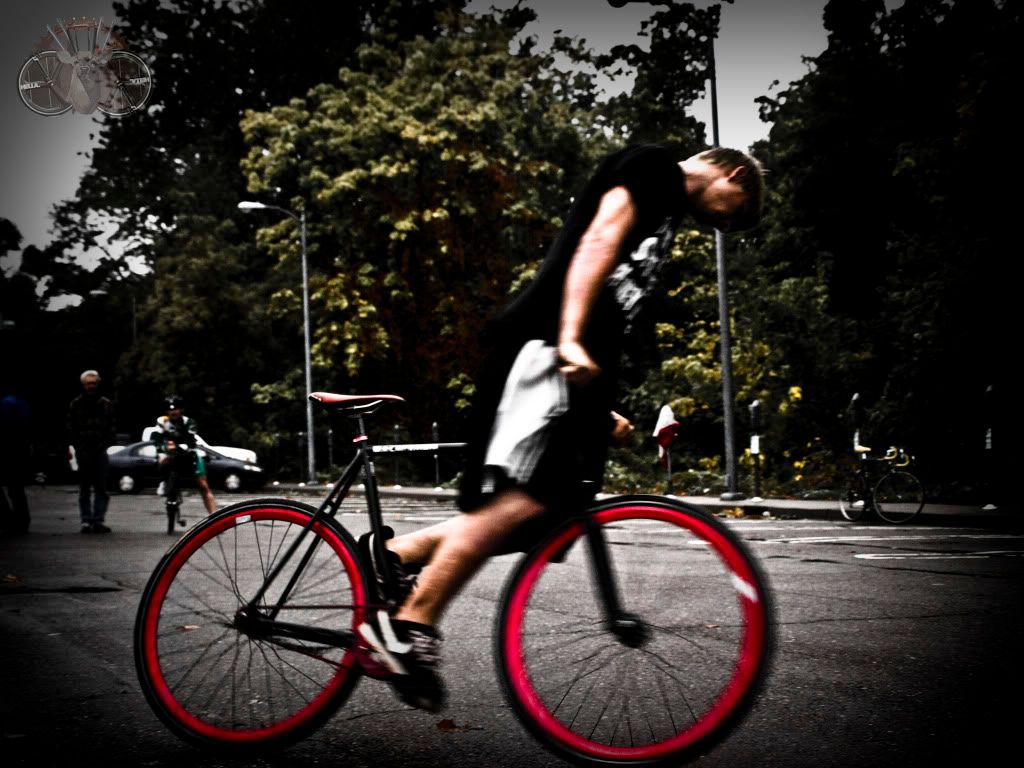 Mike Lee 180 skid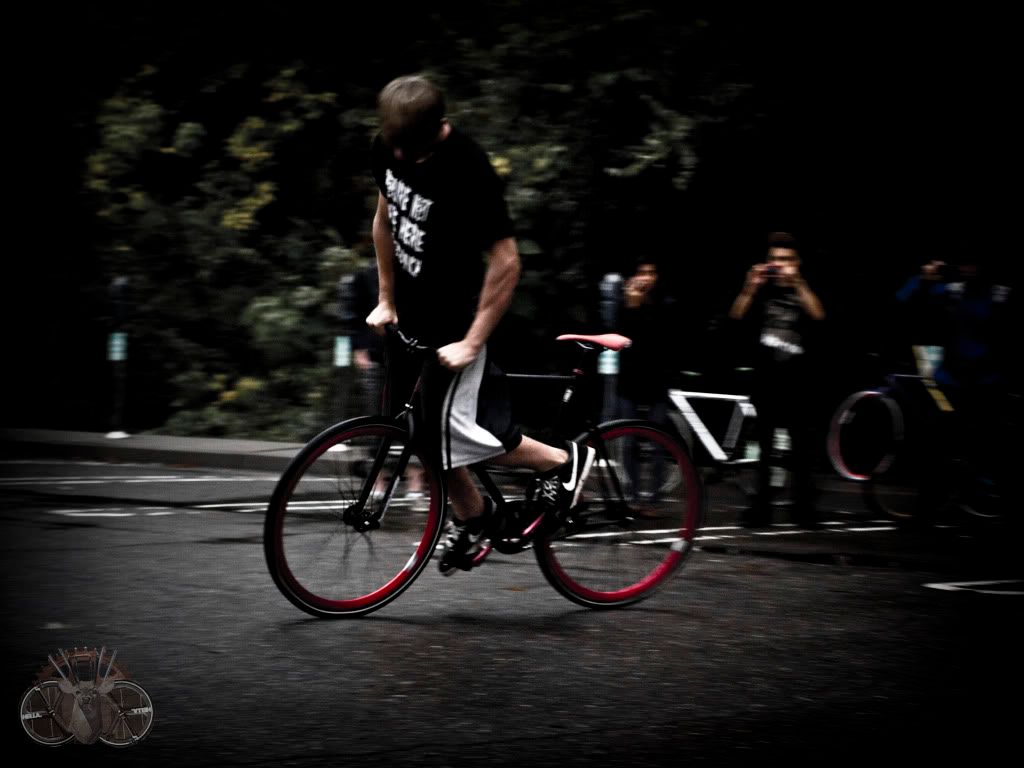 Mike Lee 180 skid
Lee is LOCAL local. a bmx veteran, he won the first event thrown by ted. that got him an affinity lo pro. now he's running ted's old prototype cyclone. he used to wheelie for miles on his lo pro for miles... without straps. intense.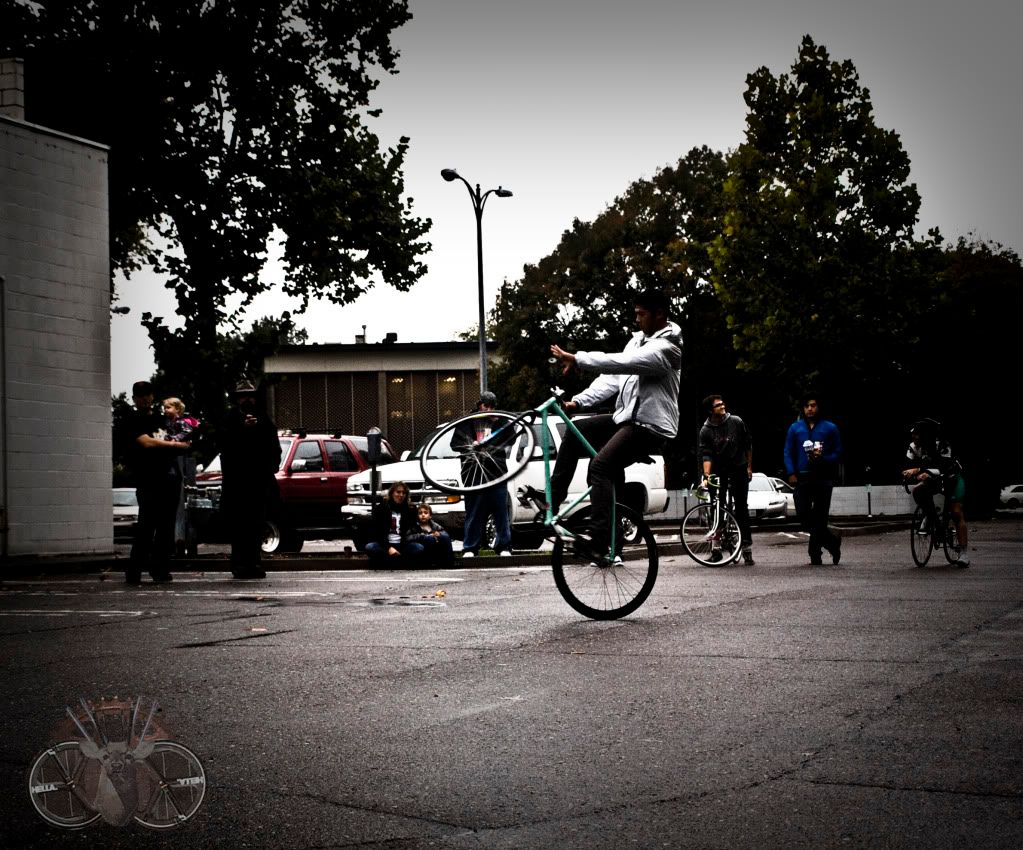 Jordan, keo bar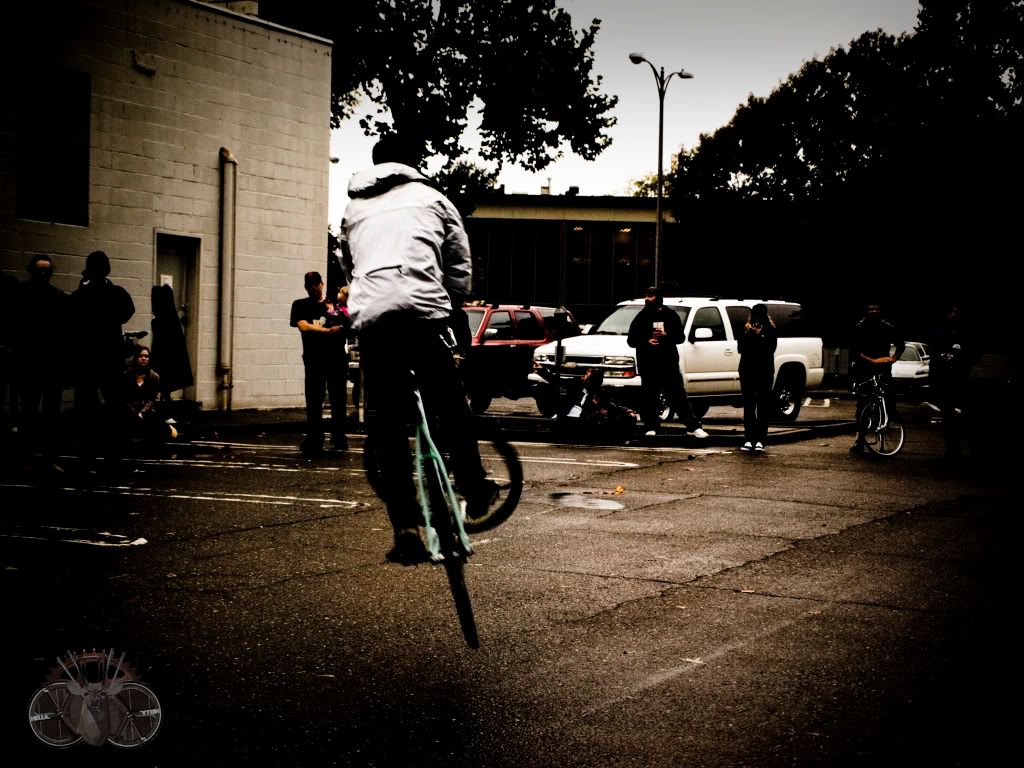 Jordan, bunny bar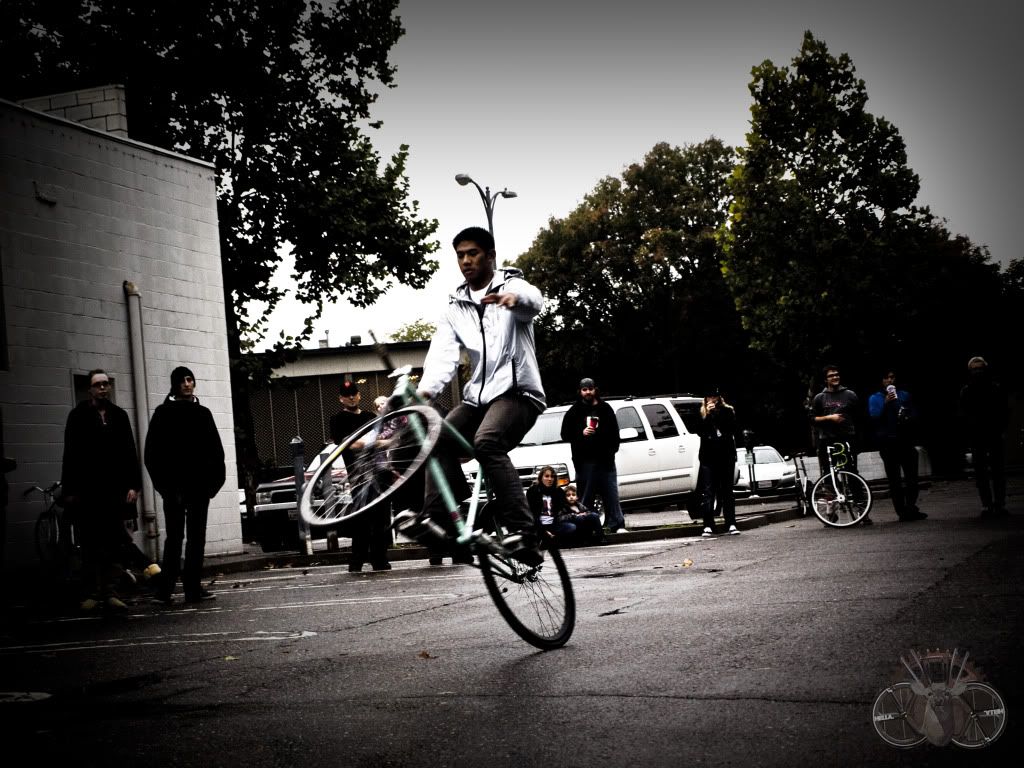 Jordan, barspin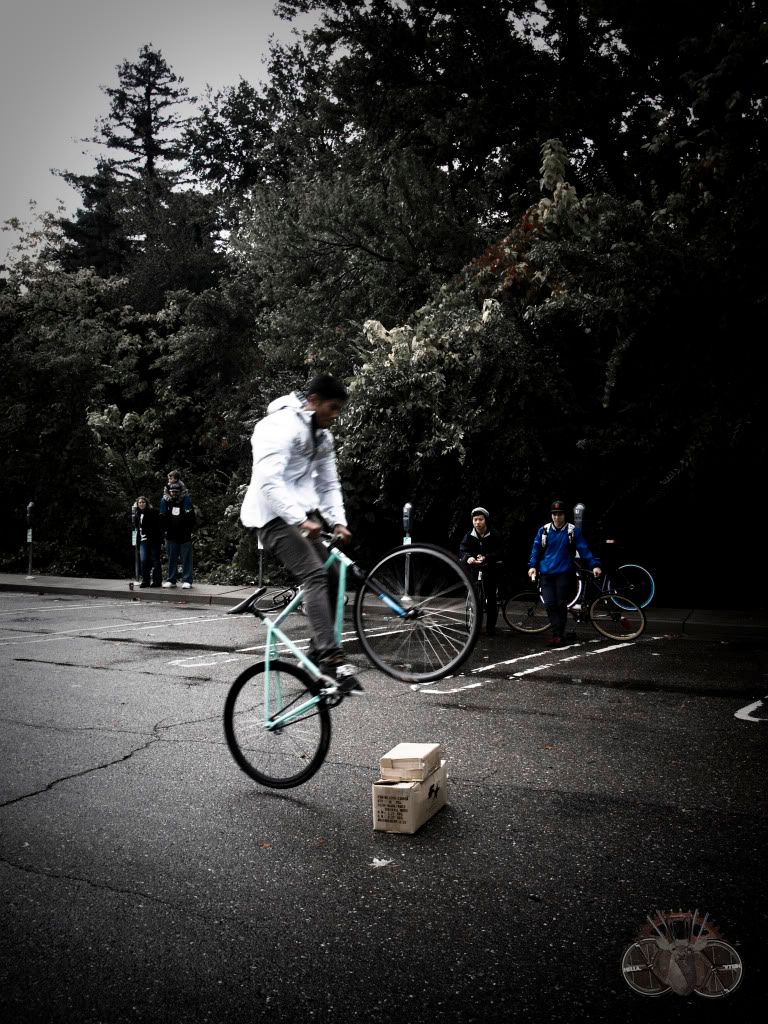 Jordan, bunnyhop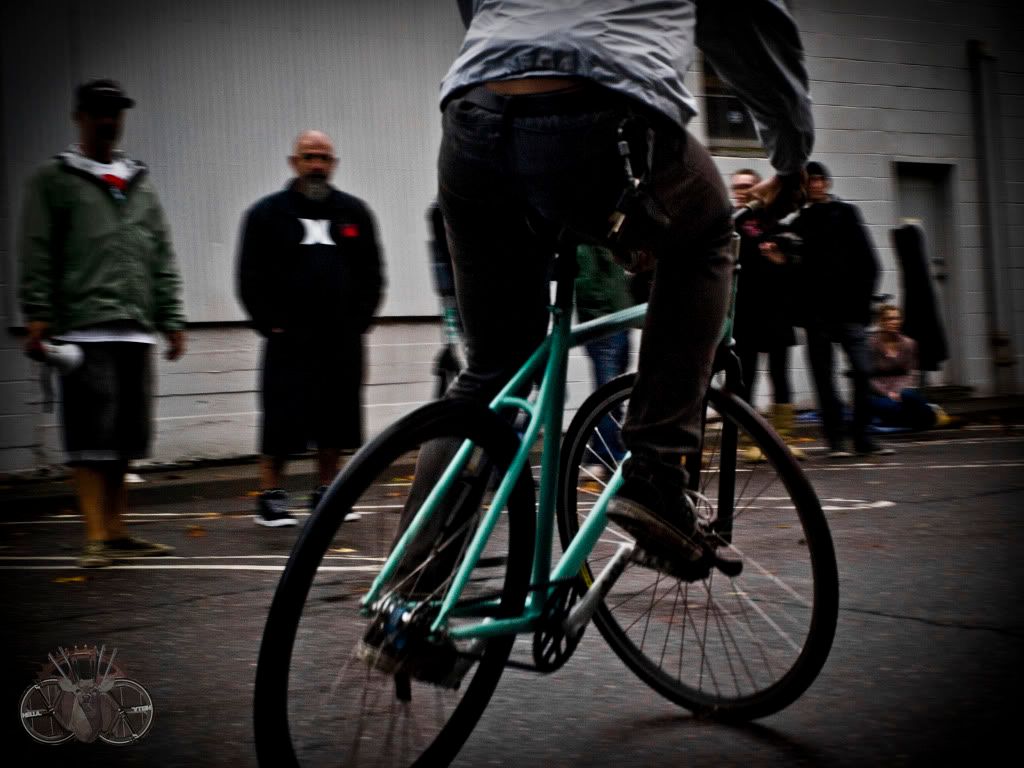 Jordan, Slider
funny thing about that last photo- wet conditions=longer, more out of control, sliders. he was coming straight at me. luckily it was avoided, but it scared the living shit out of me. Jordan just got his mordecai... like last week. and he did a bunny bar first try.  oh, jordan... if youre reading this: GAME.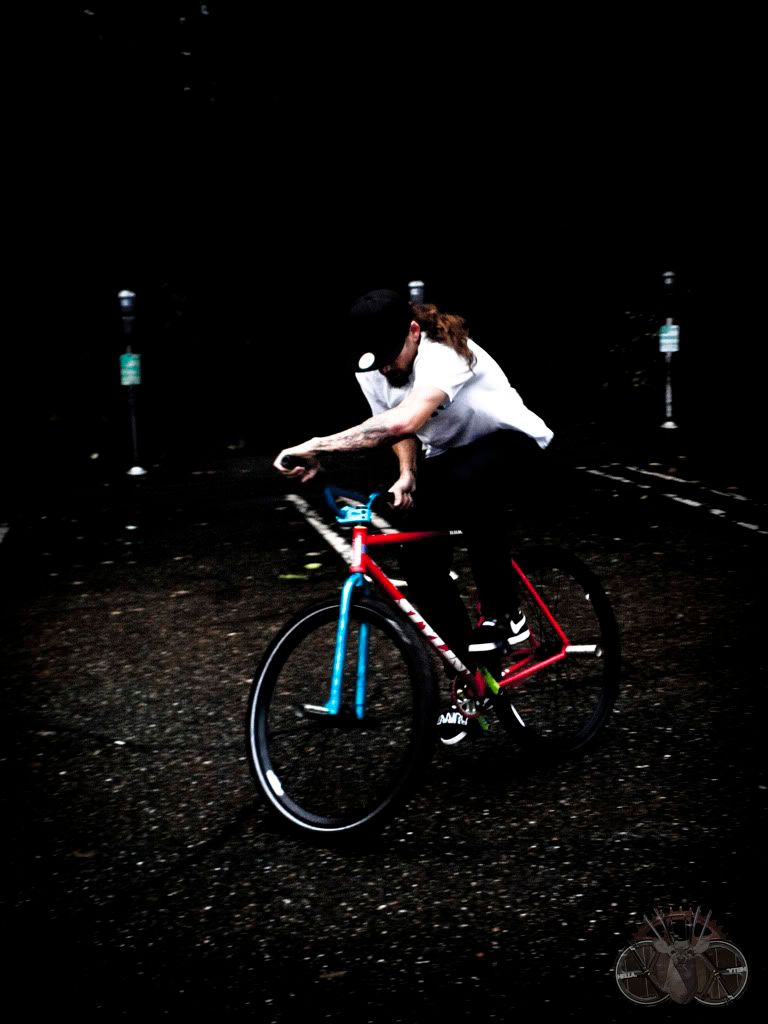 Jakob, slider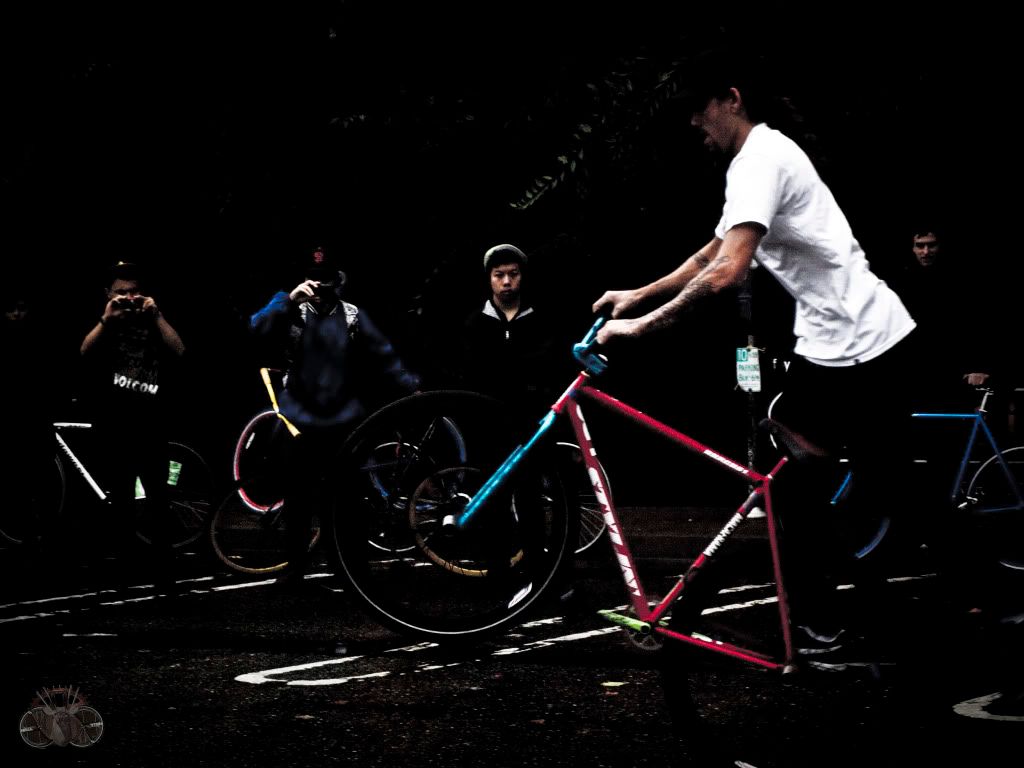 Jakob, Peg wheelie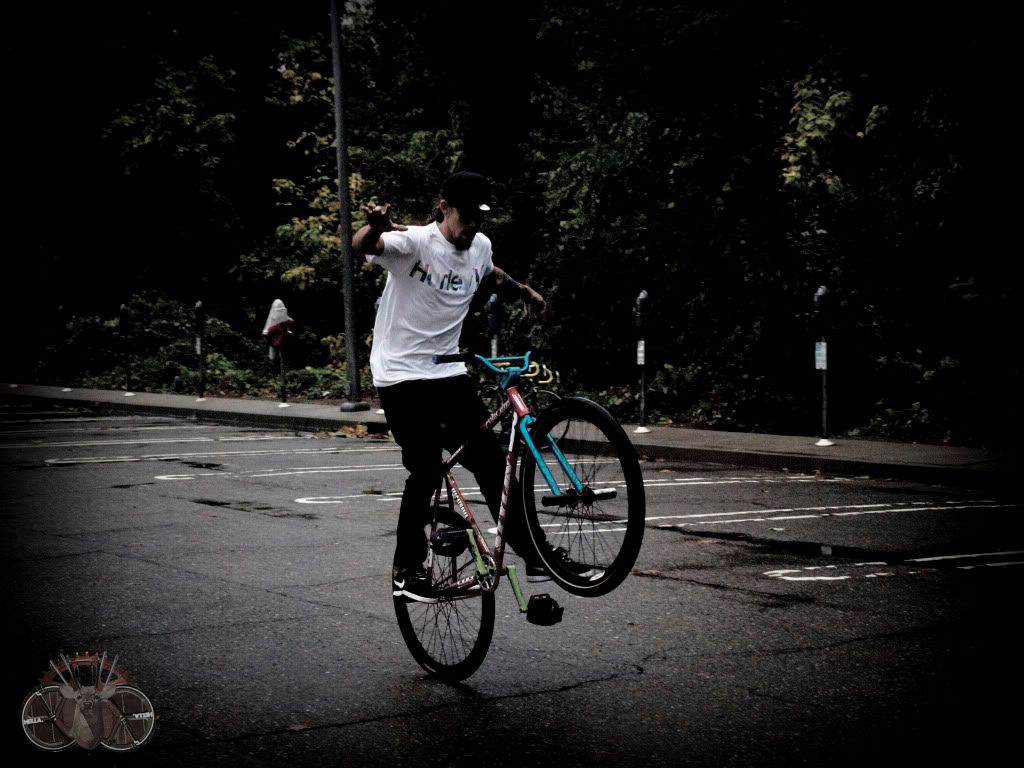 Jakob, no hands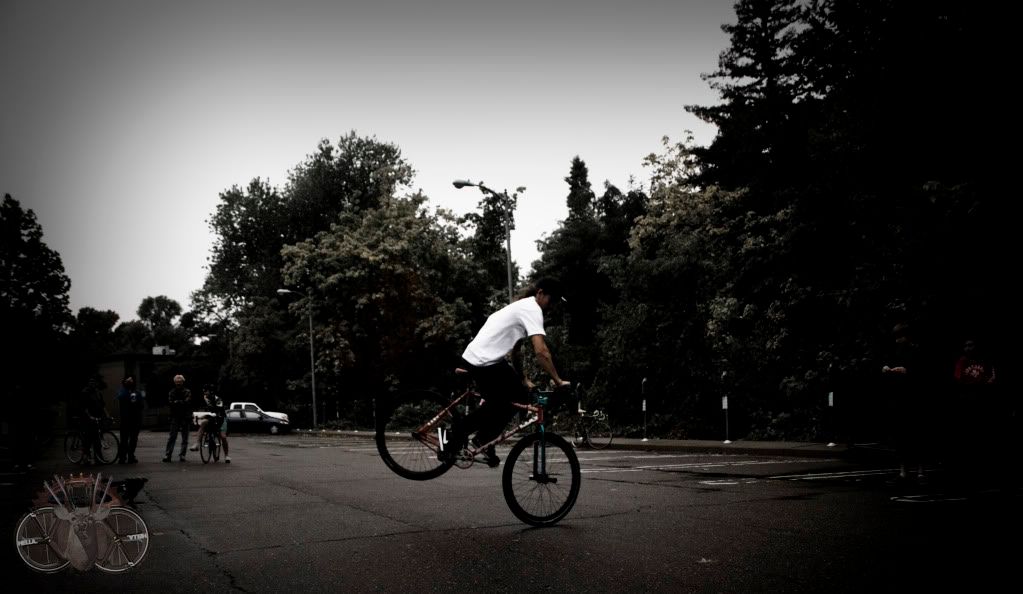 Jakob, nose piv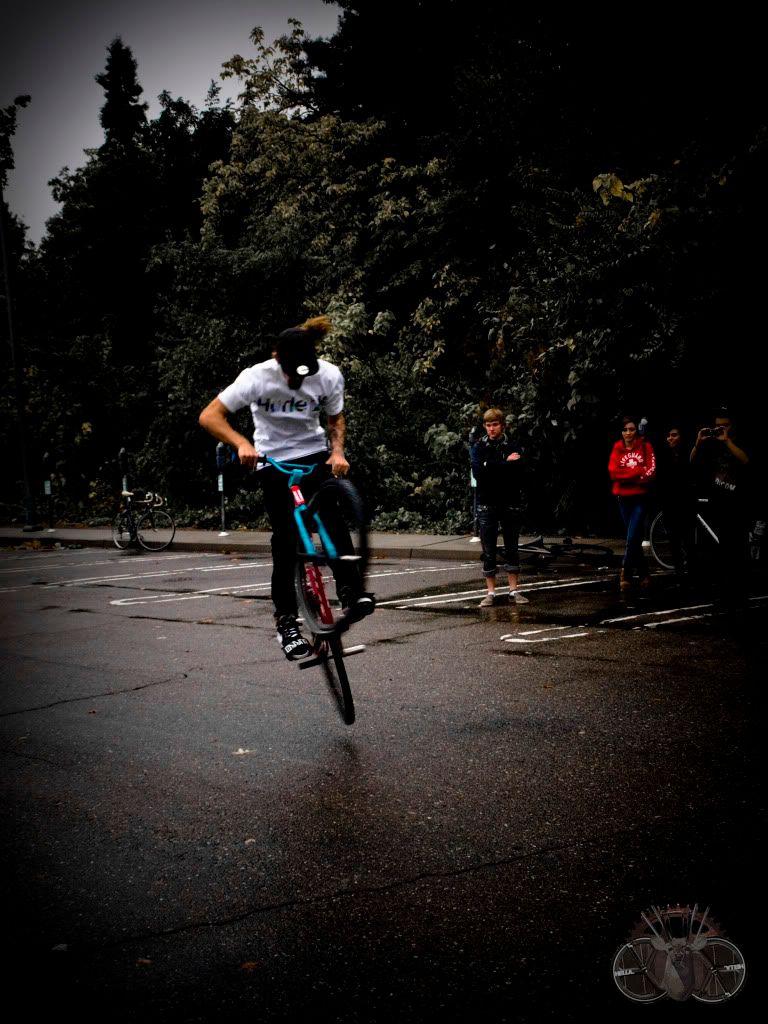 Jakob, bunny bar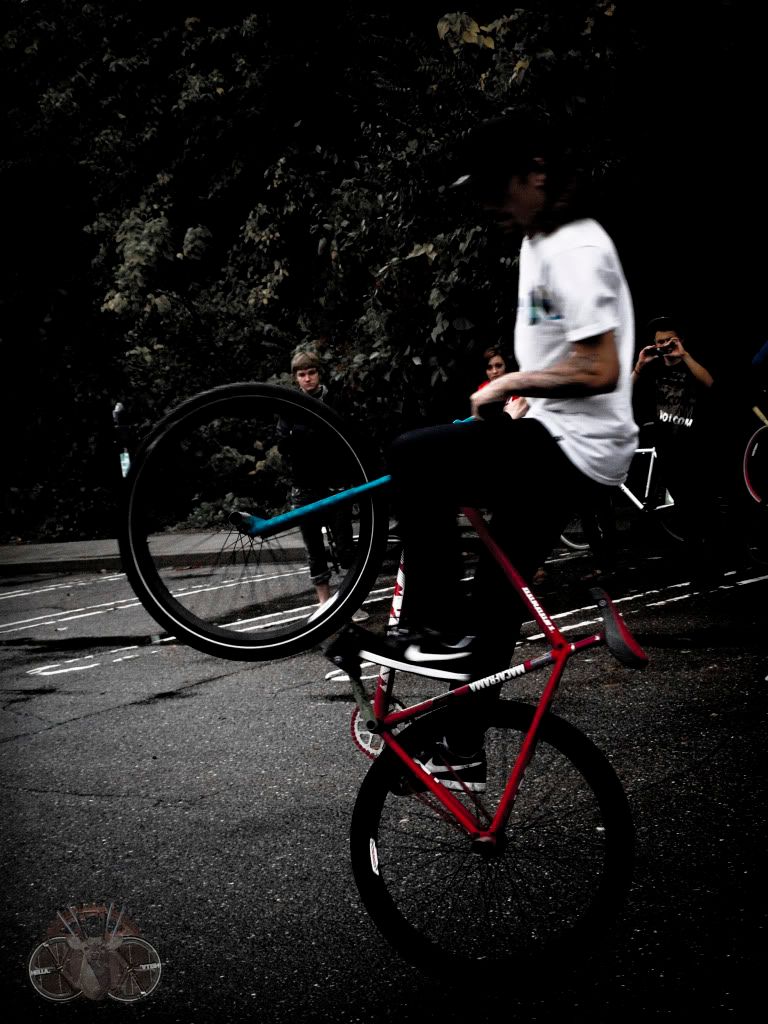 Jakob, Bigspin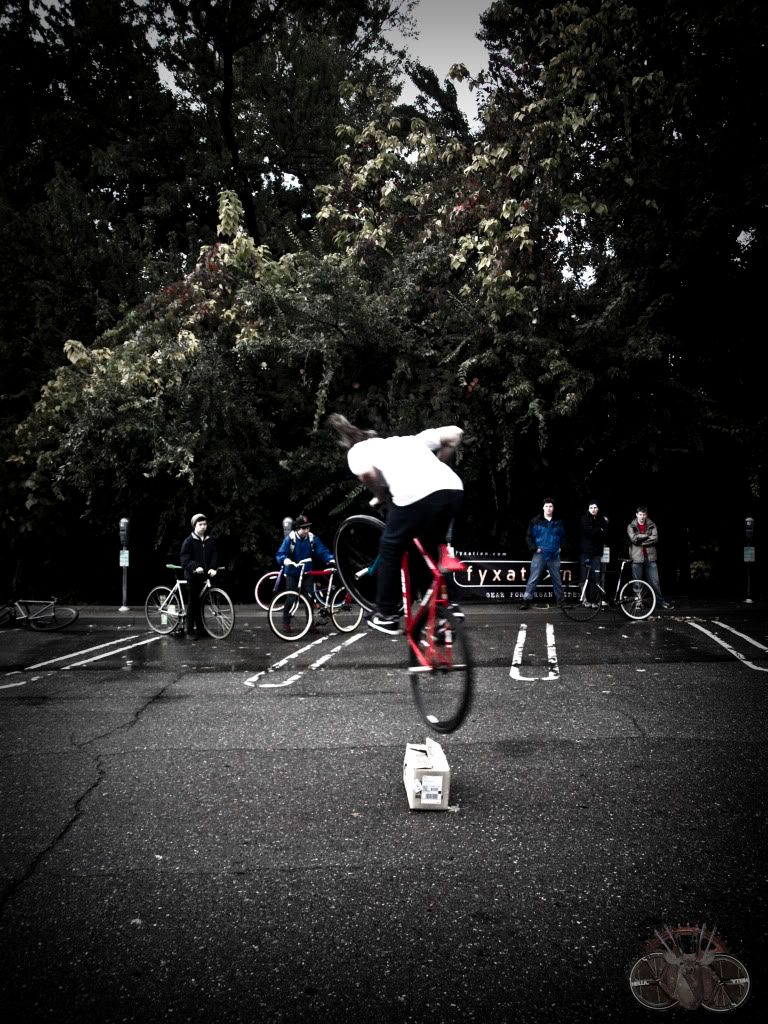 Jakob, 180
Jakob is such a nice dude. he's the reason why we did a bunnyhop contest. pretty much came and ran away with the whole freestyle contest! oh and he did get an honorable mention in the skid event. yeah, skids: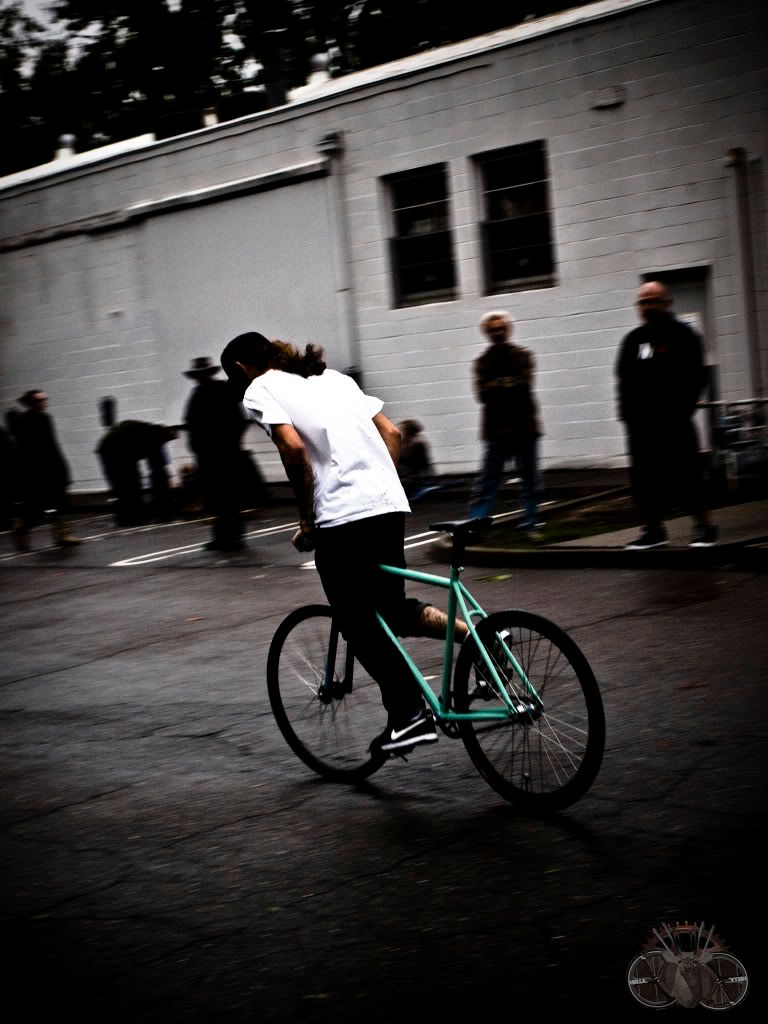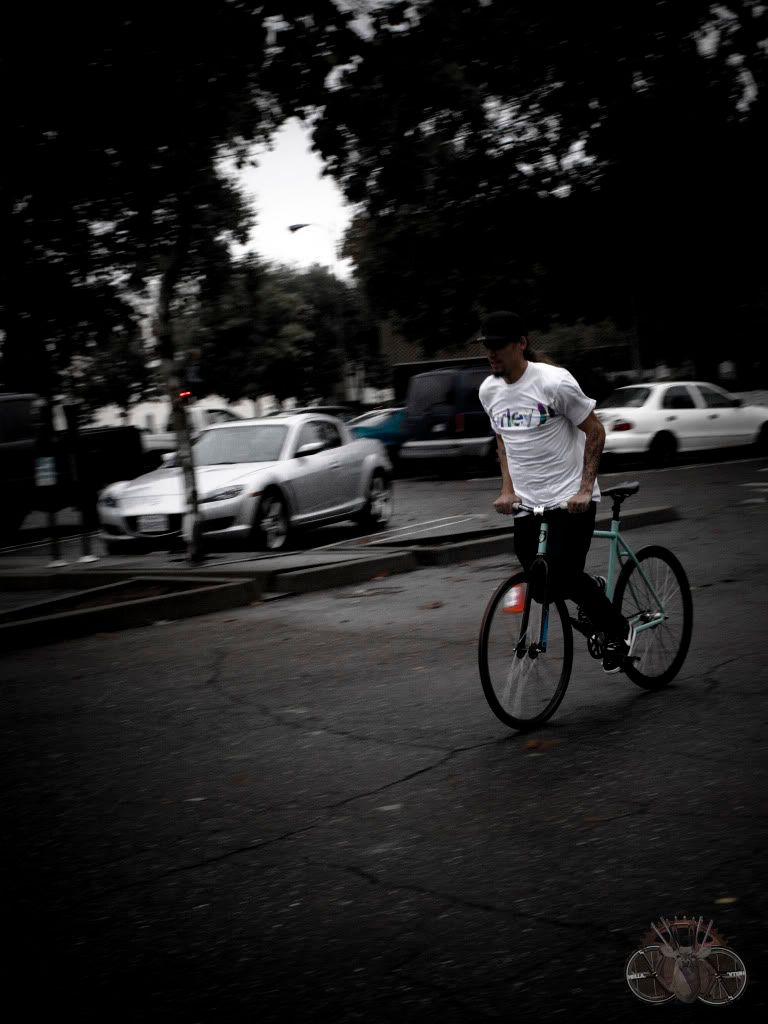 and you thought skids were dead!
oh, and one of the highlights of the event was when jakob pulled out a garbage can and started jumping it: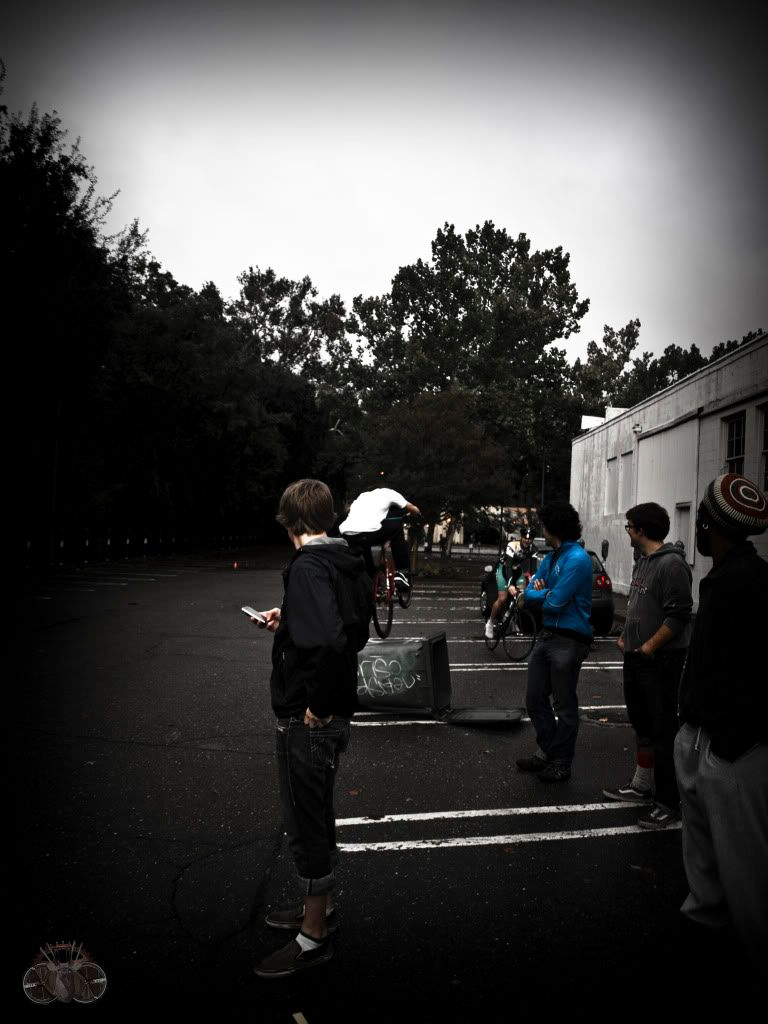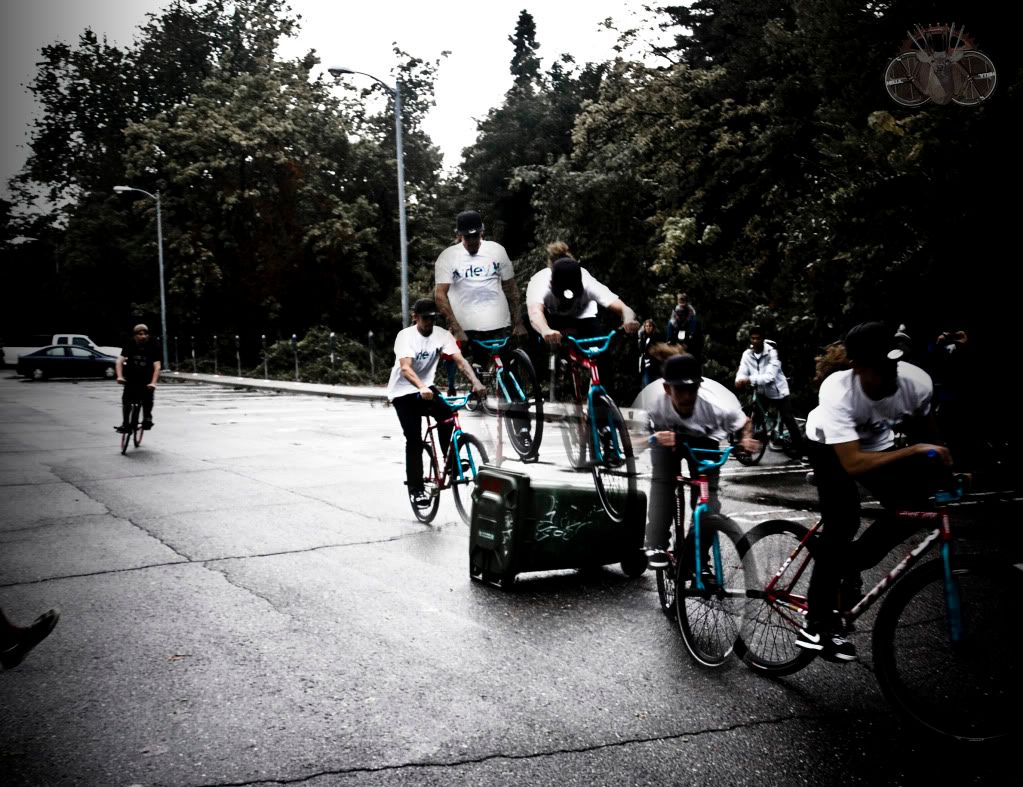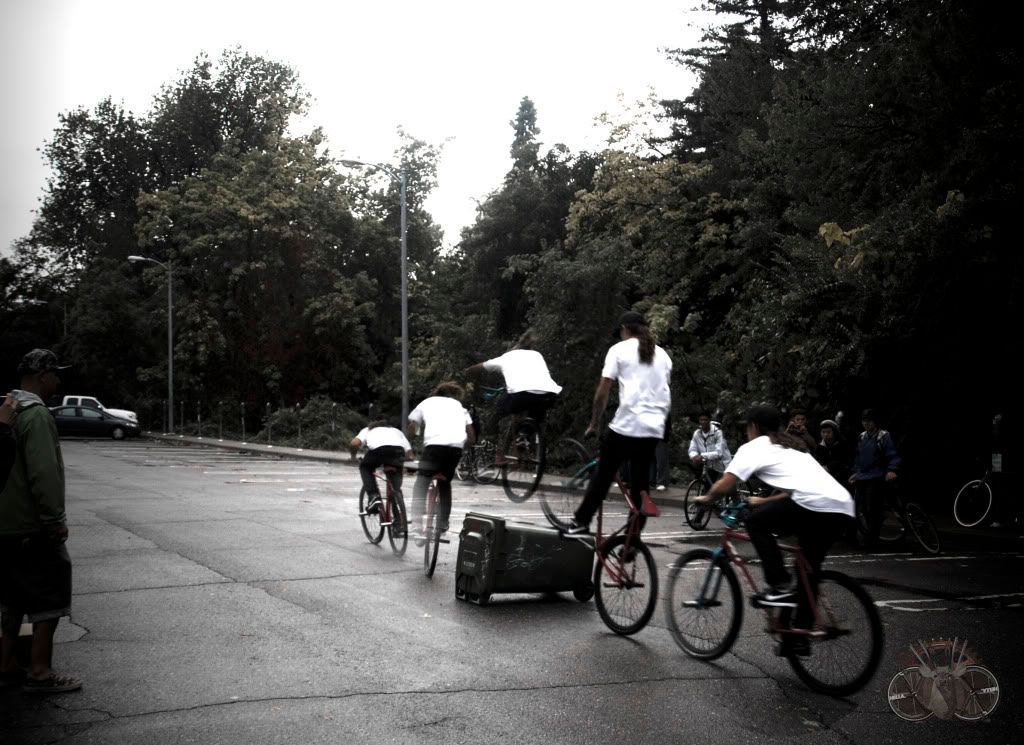 i think he even did a barspin over it....
footdown I: Mike Lee
footdown II (PEGS OF DEATH): Tanner Contello
backwards circles: Tanner Contello
Trackstands: Jmik (YEAH!!!)
Freestyle: Jakob Santos
Bunnyhop: Jakob Santos by a landslide
Boomerrang sprints: Jakob Santos on the LDG
the winner of the small alleycat race was Mr. Mike Lee who as pretty much won almost all of the races we set up. (lost one because he missed a checkpoint)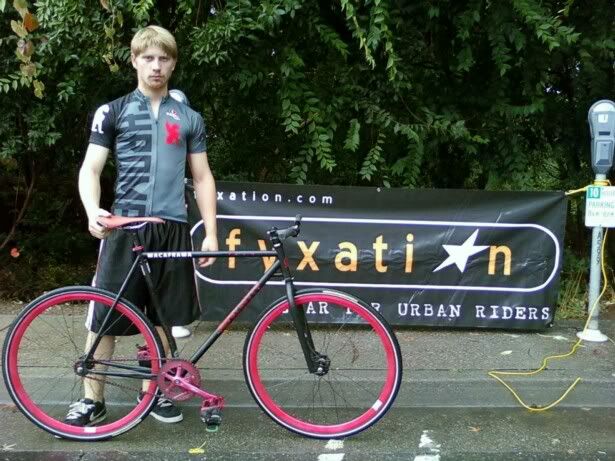 for that, he's considered one of the elite and received a chrome coveted jersey. ballin.
thanks to all the sponsors, thanks to the dudes who came out (especially jakob and his folks), thanks to the rain and shitty weather which let up right at the end, thanks to ted for bringing fixed riding to this small ass town, thanks to my friends who posted this up, thanks to that guy who gave me the rope so i can hang up the fyxation banner, and
thanks to my girlfriend for tolerating my crap
.
remember if youre going to use these photos, please cite your source. me.
jmik