(via
tracko
)
"The Brooklyn Element is a clothing collection inspired by the city
and the people which make the conscious decision to ride a bike to and
from within it."
-tracko
im assuming that's pharrell's bike that he'll never ride. hm... NO. look man, pharrell isnt even from brooklyn- and besides, that's skateboard P. yet the only trace of him skateboarding ever was a zoo york ad a looooong time ago- and no one can find it! this is where collabos go a little out of hand. element isnt that big of a corporation but 1) their boards SUCK, 2)bam margera disappeared since his marriage, 3)element just happens to be a skateboard company. doesnt that bother some? skateboarding channeling some of their energy to fixed gear? kinda sketchy and odd to me.
i mean even the sneakers look sketchy. i bet here's how the creative meeting went:
"so what are we going to do about these shoes?"
"i know lets slap a big *ss piece of 3m on the back and not even make it look nice"
"i like it! maybe we'll get pharrell to wear em!"
 and pharrell doesnt need to be the posterchild of bmw, when i think bmw i dont want to think pharrell. pharrell should be the last thing on my mind when i think of bmw. i want to think of austin horse, an NACC champ:
 or those gnarly ass downhill/trials riders, like Anson W.:
 or toku, the dude from japan that just joined the BMW team: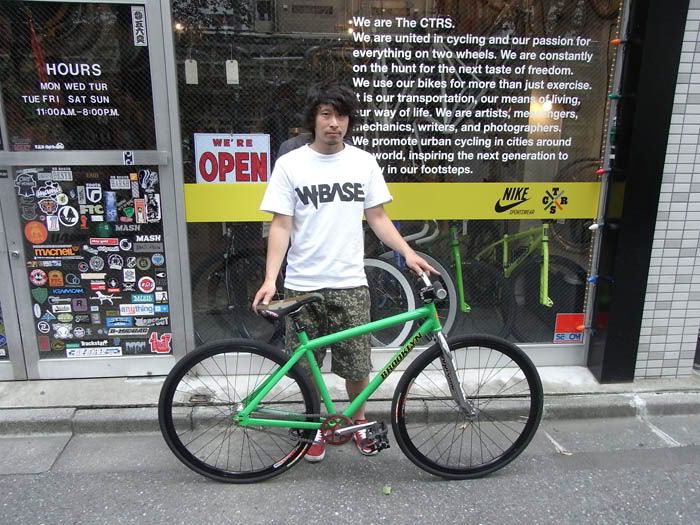 i dont want to think of pharrell:
dude's not even on his bike! shiiiiiii.....
jmik.